Living in the Heart of Virginia
Game Center
Spooky Spots: Nightmare on Church Street serves up more than just scares
by Will Stafford & Kelsey Childress
KEYSVILLE, Va. (WSET) — Tucked away in Keysville, you'll find a haunted attraction unlike any other.
It's got all the scares and screams of any other attraction.
With one heroic theme...
"This is our biggest fundraiser of the year, matter a fact, it's our only fundraiser. It's run by the fire department," said Lynn Duffey, Chief of the Keysville Vol. Fire Department.
SEE ALSO: Spooky Spots: Terror Manor's 40 room fun house of frights
This entire attraction is built, staffed, run, and even starring members of the department and their families.
"Three-fourths are firemen that work everyday jobs just like every other person, and take time to come and make these rooms the way they are, and do what they do. My firemen do a wonderful job and I'm very proud of them," said Duffey.
You could say every scream and scare is the sound of a department purchasing the items it needs to serve its community.
The Nightmare on Church Street on an average year brings in:
"Somewhere between $15 to 18,000 a year," Duffey said.
SEE ALSO: Bedford's Avenel: Rich history, the White Lady and what may be lurking inside
But, thanks to COVID, the last two years, there's been no Nightmare on Church Street, and that's been a real-life nightmare for this department.
"It took quite a hit on the fire department, it really did. Like we said before, this is our major fundraiser, and we took a hit for two years," said Duffey.
This attraction will rival any in our area. It's the real deal.
"I've had them come out the door and run slam into the street and straight up out the door. I mean, run. So, some are scared, think they are grown men, big and bad, but when they go in his house and come out...different story," Duffey said laughing.
Starting outside before making your way inside with over two floors of scares, twists, and turns.
Not to mention rooms that are designed by the firemen themselves.
SEE ALSO: Spooky Spots: Hexed Haunted Attraction returns for 11th year of scares
"I've got a great bunch of firemen, that pull together, to get this job done. They do an excellent job of doing this," Duffey said.
It also has optical illusions.
So cleverly placed, they'll knock you right off your feet.
For some of us, that's literally.
Nightmare on Church Street in Keysville is now open Fridays and Saturdays and Halloween.
Tickets are $10 per person and must be purchased at the door.
For more information, click here .
Nightmare On Church Street
Address: 9041 Church St Keysville, VA 23947
NOTE: please check the attraction's website before going to confirm that they are open!
Phone: n/a Email:
Contact Nightmare On Church Street
Things to Do
Teacher of the Year
Best of NoVA
Pumpkin and Apple Picking
NoVA Wine Wars
In This Issue
Things to Do Features
Can You Handle These Spooky Haunted Houses and Trails?
These NoVA haunted houses and trails are not for the faint of heart.
By Rachel Schlueter September 28, 2023
Ready for some real frights this Halloween season? Put your bravery to the test at these five spooky haunted houses and trails throughout Northern Virginia.
Fields of Fear
Once the sun goes down, this Centreville farm turns spooky. It has several scary attractions, including the Dark Side Hayride, Cornightmare, and The Forest: Back 40, a half-mile walk through the woods complete with chainsaws and spiders. For a less terrifying experience, The Firegrounds area has fire pits, a dance floor, karaoke, and a six-lane slide. Cox Farms: 15621 Braddock Rd., Centreville, September 22–November 4, Friday and Saturday (plus Sunday, October 8) 7:30–11 p.m., $30–$40, fieldsoffear.coxfarms.com
Haunt : Game Over
Walk along a path with abandoned historic buildings and creepy characters at the Workhouse Arts Center's 10th annual Halloween attraction. You'll be supporting local actors as you do. Once you've survived the trail, stick around for bands, food trucks, and themed drinks. This trail is wheelchair accessible. Workhouse Arts Center: 9518 Workhouse Wy., Lorton, September 30 and October 6–31, Friday and Saturday 7–11 p.m., Sunday 7–10 p.m., October 31 6:30–9 p.m., $30, workhousearts.org
Haunted Nightmares
Have you ever had nightmares about being chased? At this Winchester haunted house, (bad) dreams become reality. Prepare for frightening live actors and plenty of eerie special effects. Rather not get spooked? Stick to the moonlit hayride and corn maze. And try the family-friendly 15-minute escape rooms. Hill High Farm: 933 Barley Ln., Winchester, October 22, 26–29, and 31, times vary, $12–$27, hauntednightmares.net
Madhaunter's Madhouse
This indoor haunted house has live actors, gory set details, and "more jump scares than a slasher movie marathon," its website reads. Enter, if you dare. 37658 Legard Farm Rd., Purcellville, October 6–30, Friday and Saturday 7–11 p.m., Sunday and October 30 7–10 p.m., $30, madhaunter.com
Scream LoCo
The Funhouse isn't your run-of-the-mill carnival attraction. At this haunted house, navigate through illusions and disorienting mirrors to escape the creepy clowns. Dulles Town Center: 21100 Dulles Town Cir., Sterling, October 6–31, times vary, $20–$25, screamloco.com
This story originally ran in our October issue. For more stories like this, subscribe to Northern Virginia Magazine.
Trending in NoVA
The top 25 high schools in northern virginia, commonwealth brewing co. opens new location in fairfax, field & main's ooomami smash burger is the best burger in nova, national landing's outdoor dining concept opens with 11 new restaurants .
Our Top Stories In Your Inbox
Our newsletters delivered weekly.
You May Also Like
Enjoy the Fall Foliage with a Lake View
7 Haunted Houses and Trails That Are Worth the Drive 
Looking to Get Spooked? Try These Ghost Tours 


Haunted Houses 2023: Where To Find The Best Thrills Around Northern VA
VIRGINIA — The peak of Halloween season in October will get your heart racing with the opening of various haunted attractions. Northern Virginia has its share of haunted houses to visit this season.
We've put together a guide to haunted houses open throughout Northern Virginia beyond in 2023. Did we miss any? Email [email protected] or leave a comment below.
Fields of Fear at Cox Farms : Friday and Saturday nights plus Sunday, Oct. 8 from Sept. 22 to Nov. 4
Cox Farms, 15621 Braddock Rd, Centreville, VA 20120
Cox Farms transforms into a haunted farm on select nights during its fall festival season. Enjoy three attractions — Cornightmare, The Forest: Back 40, and Dark Side Hayride along with food and other limited entertainment.
Haunt: Game Over at Workhouse Arts Center : Fridays, Saturdays and Sundays, Oct. 6-31
Workhouse Arts Center, 9518 Workhouse Way, Lorton, VA 22079
This 10th annual Haunted Trail at Workhouse Arts Center is a walk-through with screepy characters bringing the scares in multiple scenes. Visitors will brave the trail next to abandoned, historic buildings.
Scream Loco: The Funhouse at Dulles Town Center : Fridays, Saturdays and Sundays, Oct. 6-Nov. 4 plus Oct. 30-31
21100 Dulles Town Cir, Dulles, VA 20166
Enter the funhouse if you dare, as you'll encounter mirrors, creepy clown and illusions. Buy your tickets early before they sell out.
Clifton Haunted Trail : Saturday, Oct. 28
Clifton Town 8-Acre Park, Clifton, VA, 20124
This tradition since 2000 is a nod to Clifton's urban legends of the Bunny Man and historic homes and commercial buildings said to be haunted. You'll brave the location of the Bunny Man bridge at this one-night event if you dare.
The Death Trail : Select weekends dates from Oct. 13 to 29
16120 Dumfries Rd, Dumfries, VA 22025
The Death Trail dates back to 2009, providing a 30 to 40 minute walkthrough. Two escape rooms are also options for $5 more. At the end, guests are provided with a message of hope through Christian faith.
Madhunter's Madhouse : Select dates, Oct. 6-30
37658 Legard Farm Rd, Purcellville, VA 20132
This haunted attraction has been named Virginia's top haunt several times by frightfind.com . The Madhunter behind the attraction used to run attractions on the West Coast before making a terrifying debut in the DC region in 2011, operating at various locations since then.
Buckland Haunted Farm : Friday and Saturday nights starting Sept. 29 through Halloween season, 7 p.m. to 11 p.m.
4484 Lee Highway, Warrenton, VA 20187
This family-run farm market turns into a Haunted Farm for the Halloween season. Check with the business on Facebook for updates on hours.
Haunted Hollow : Fridays and Saturdays, Oct. 6-28
8275 Maple Tree Lane, Warrenton, VA 20188
This haunted attraction located around the barns of an abandoned haunted farm isn't for the faint of heart.
Haunted Nightmares : Select dates Sept. 29-Oct. 31
933 Barley Lane, Winchester, VA 22602
This attraction provides variety with a haunted house, escape rooms, nighttime hay rides and corn mazes.
Haunt at King's Dominion : Fridays, Saturdays and Sundays, Sept. 22-Oct. 29
16000 Theme Park Way, Doswell, VA 23047
Experience the theme park beyond the traditional rides. If you dare, enter haunted mazes and scare zones while enjoying spooky live shows and thrill rides.
The article Haunted Houses 2023: Where To Find The Best Thrills Around Northern VA appeared first on Greater Alexandria Patch .

I ♥ Halloween.com
Haunters Directory
Halloween Countdown
Submit News
Guide to Haunted Houses in Virginia
I♥Halloween  > Haunted Houses > Guide to Virginia Haunted Houses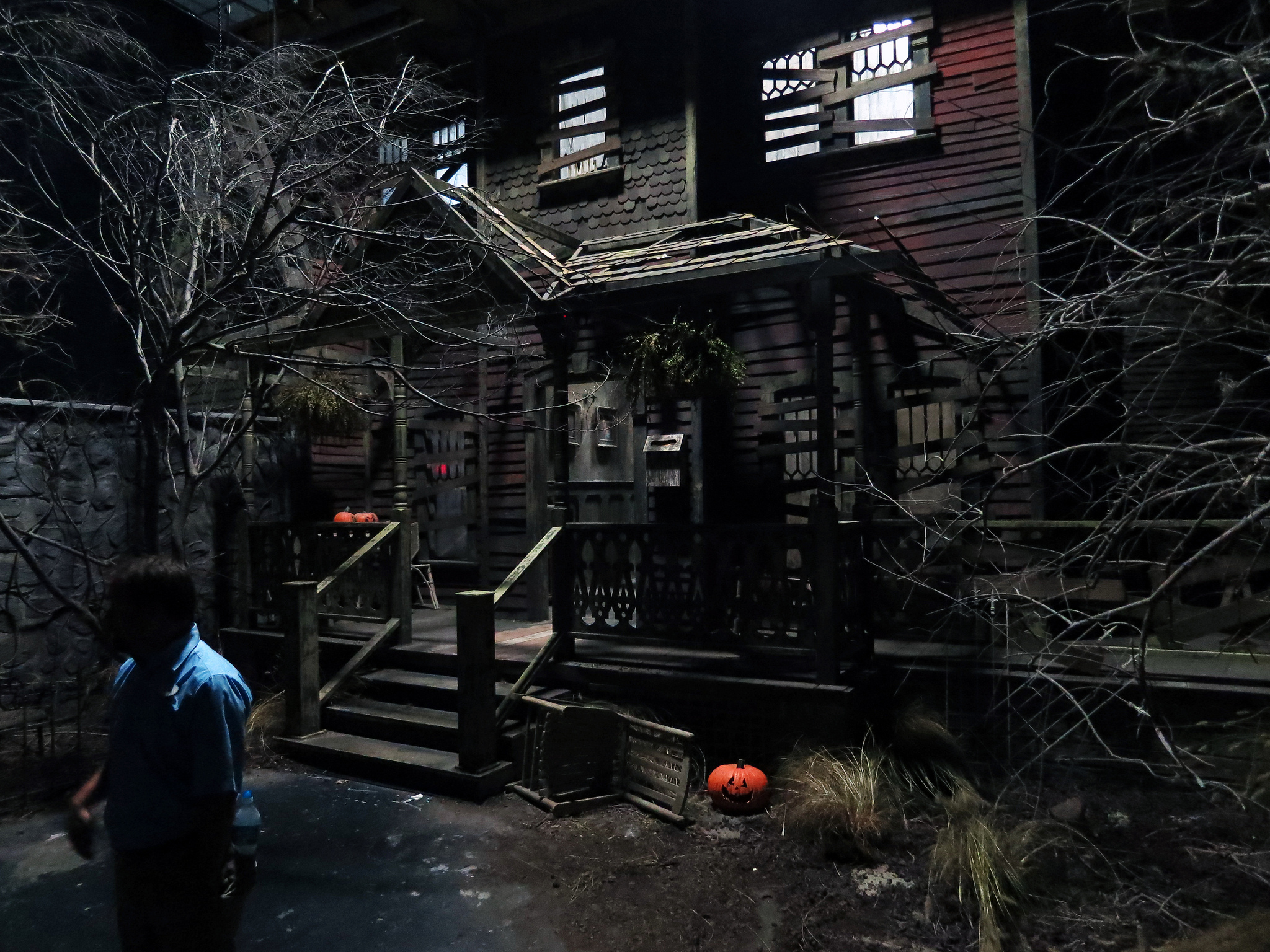 Photo by Boogeyman13, via Flickr
Haunted Houses are one of Halloween's most loved traditions and can be celebrated by those of all ages – depending on the Haunt's scare factor. Prepare yourself for the Haunts opening their doors for the Halloween Season right here in Virginia! There are a ton happening all throughout the state, giving you the opportunity to choose your location and head to as many haunts as you'd like! Some open before October and don't close until right after Halloween, giving you plenty of time to spend the season haunting with friends.
Some haunts will feature a theme that they stick to all throughout, while others switch things up depending on the room you're in. In this case, you won't know what is awaiting you in the next room – it could be a killer clown, a hungry zombie or a psychotic doctor and his patients – you'll never know until you enter! If you're interested in taking the kiddies with you, but want less scares, some haunts feature "Not-So-Scary" days where the entire family can attend together. These usually take place on the weekends, so be sure to check the particular Haunt's schedule ahead of time to assure you head there on the correct days. Add to the fun by checking out a haunt that offers additional Halloween activities such as Spook Walks, Hay Rides , Pumpkin Picking, and Corn Mazes!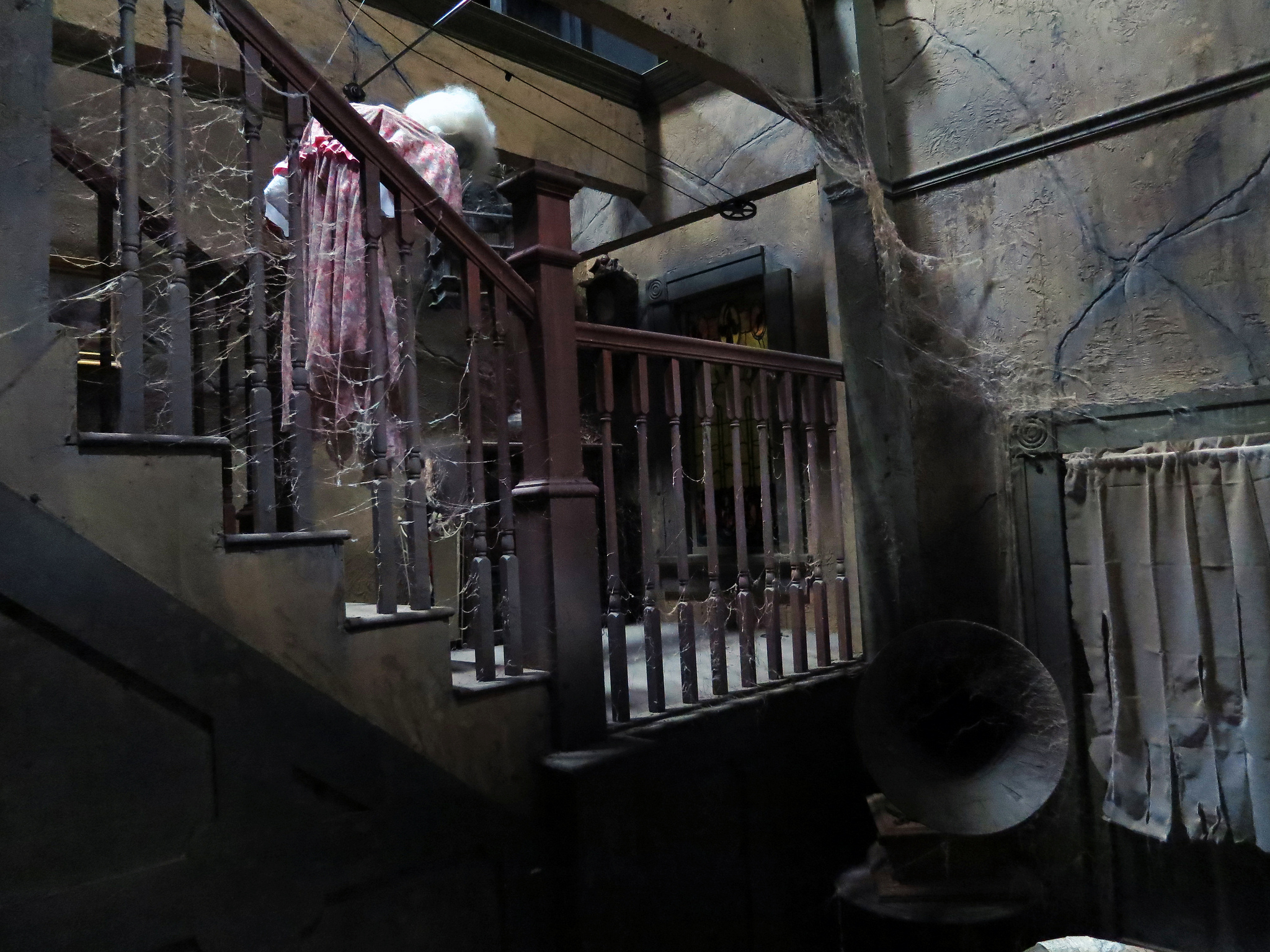 Haunted Houses Near Virginia
I♥Halloween hopes that you have found the ideal Haunted House attractions to feed your appetite for fright this Halloween season!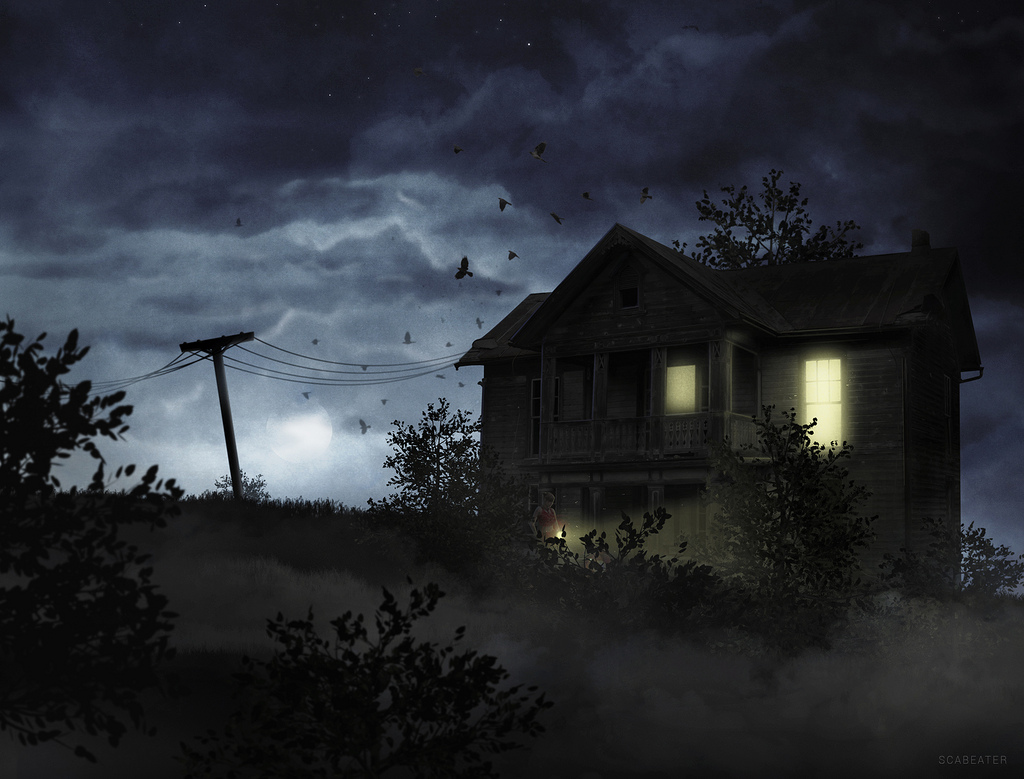 Photo by Scabeater, via Flickr
Other Nearby Haunted Attractions
Delaware Haunted Houses
Maryland Haunted Houses
West Virginia Haunted Houses
Kentucky Haunted Houses
Tennessee Haunted Houses
North Carolina Haunted Houses
More Haunted Attraction & Halloween Fun in Virginia
Virginia Haunted Corn Mazes
Virginia Spook Walks & Haunted Trails
Virginia Haunted Hay Rides
Fall Farm Fun / Things To Do Virginia
Virginia Mazes & Corn Mazes
Virginia Hay Rides
Virginia Pumpkin Picking
Oktoberfest in Virginia
Virginia Fall Festivals
Experienced a Haunted House in Virginia? Tell us about your experience so we can let visitors know what they can expect. If you own or operate a Haunted House and want to be published in this directory please use this contact form to get in touch.
All information on this page was believed to be accurate at the time it was posted. Always call before you go and please report any inaccuracies.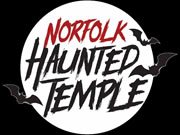 7001 Granby Street Norfolk, VA 757-423-8866
Open between Oct 12, 2023 and Oct 29, 2023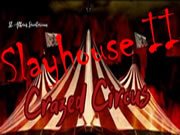 6248 University Park Dr Radford, VA 540-260-3111
Open between Oct 13, 2023 and Oct 28, 2023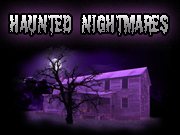 933 Barley Lane Winchester, VA 540-667-7377
Open between Oct 22, 2023 and Oct 31, 2023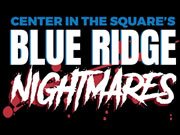 1910 9th st se Roanoke, VA (540) 342-5700
Open between Oct 13, 2023 and Oct 29, 2023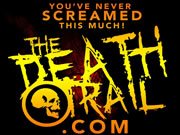 16120 Dumfries Road Dumfries, VA 703-763-9448
313 Legion Street Weber City, VA
Open between Oct 13, 2023 and Nov 4, 2023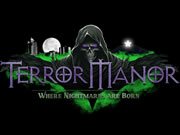 805 Norfolk Ave SW Roanoke, VA 540-400-7111
Open between Oct 12, 2023 and Dec 16, 2023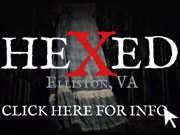 2059 Burkette Rd Elliston, VA 540-998-3327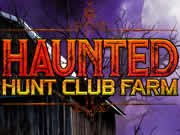 2388 London Bridge Rd Virginia Beach, VA 757-427-9520
Open between Oct 11, 2023 and Oct 31, 2023
397 Caverns Road Quicksburg, VA 540-477-3115
Open between Oct 13, 2023 and Oct 31, 2023
9041 Church St Keysville, VA n/a
5881 Godwin Blvd Suffolk, VA 757-514-7310
2850 Airline Blvd Portsmouth, VA 757-588-2841
6501 Dominion Raceway Woodford, VA 540-548-3486
10 Ashby Street Warrenton, VA 540-347-5525
Open on Nov 4, 2023
12607 Old Ridge Road Beaverdam, VA 804-227-3601
717 Rockfish Rd Waynesboro, VA
14437 Stone Horse Creek Road Glen Allen, VA (804) 346-FEAR
10400 Fox Creek Ln Partlow, VA 540-895-5237
13580 Ashland Road Ashland, VA 804-752-2334
Join Our Newsletter
Follow us on facebook.
Follow Us on Instagram
Countdown to halloween.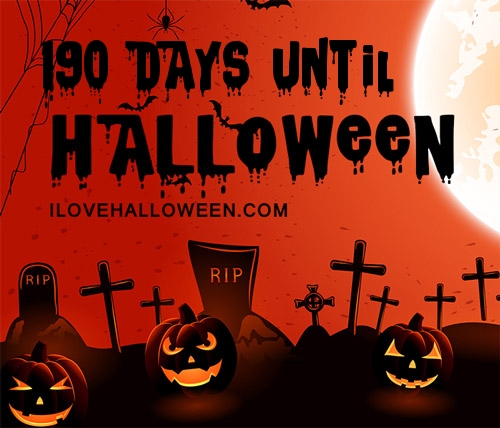 Haunted Attractions
Haunted Houses
Haunted Corn Mazes
Spook Walks & Haunted Trails
Haunted Hay Rides
Pumpkin Patches
Oktoberfest
Fall Festivals
Haunted House Map
Advertise With Us
Haunted Hayrides
Spookwalks & Trails
Pumpkin Picking
Apple Picking
Suppliers Directory
Trade Shows
Happy Halloween
I ♥ Halloween
About I❥Halloween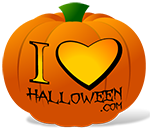 Get updates about local fall fun your area:

Virginia Nearby Towns
Drakes Branch
Fort Mitchell
Charlotte Court House
Wylliesburg
Hampden Sydney
All Virginia Cities
Explore Another City
Subscribe to our RSS
Follow us on twitter
Follow us on Facebook
Select a City
Keysville, VA
Virginia Halloween Events
Halloween Events!
Searching for the best place to find Halloween Haunted Houses and Halloween events in Keysville, VA? Look no further as we have pulled together the best list of Halloween happenings for Virginia. Use this list below to find the best Halloween events and happenings in your area or browse through our spooky list of Halloween Trick or Treating events, Halloween Parades and more in VA.
Hunting for scares and screams in a Virginia Halloween Haunted House near Keysville? We've got you covered.
In need of a jack-o'-lantern? Check out our collection of pumpkin patches, farms, and stands near Keysville, VA.
Find Virginia Halloween Events!
Fall pumpkin festival.
Zombie Family Fun Walk and Run
COVID-19 Resources
Find virginia haunted houses, nightmare on church street.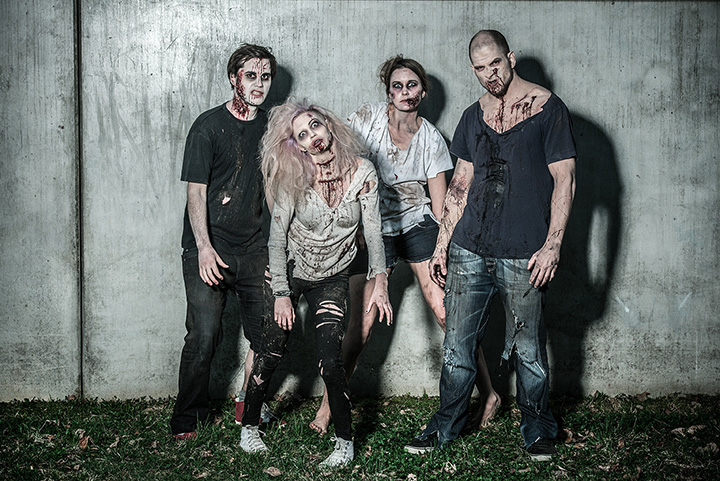 Scottsburg House Of Horror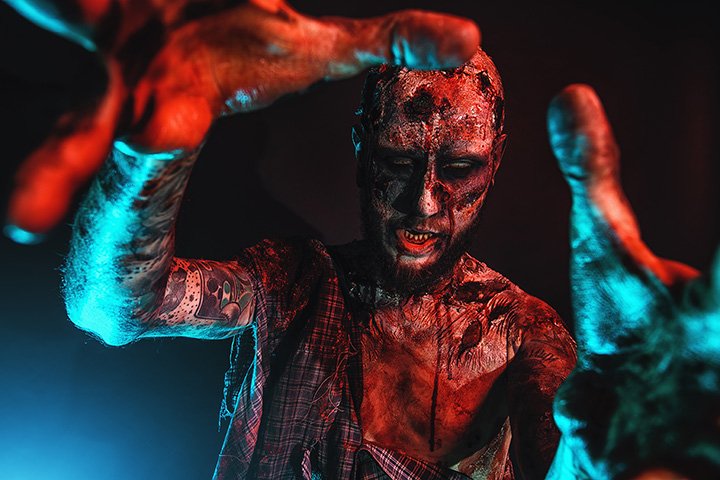 Total Terror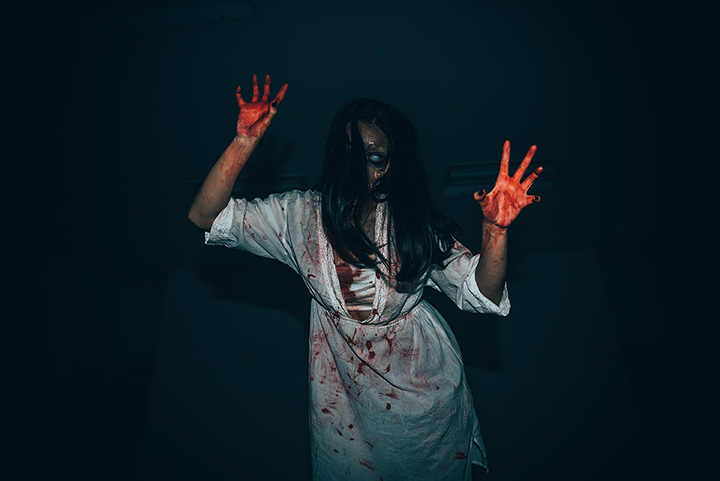 Total Terror Haunted Attraction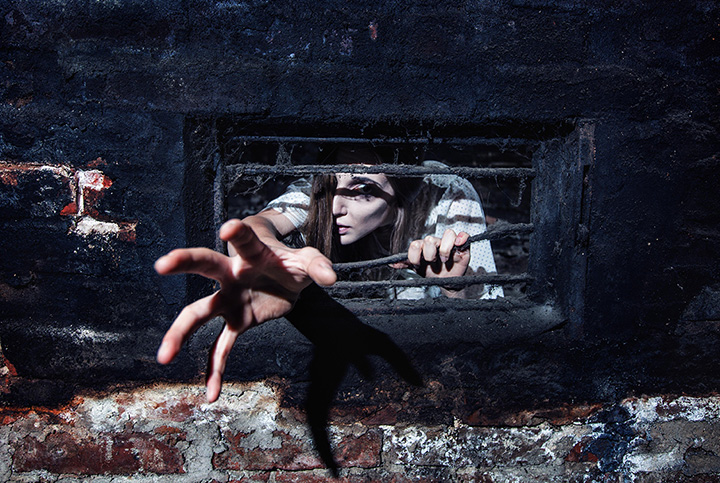 Haunted Fire Station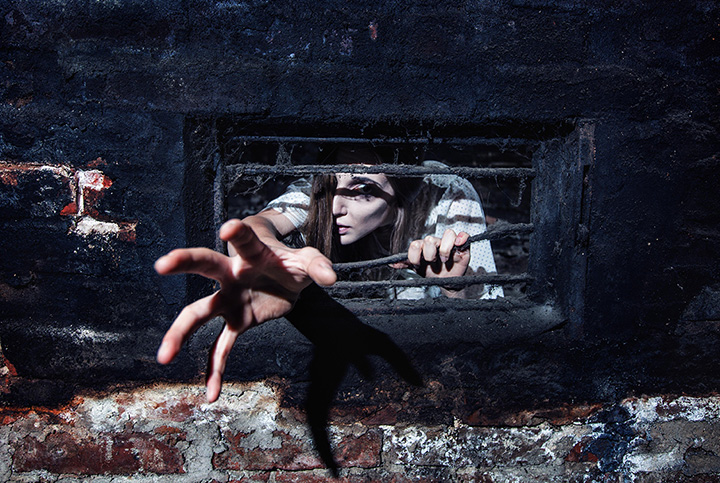 Granville Haunt Farm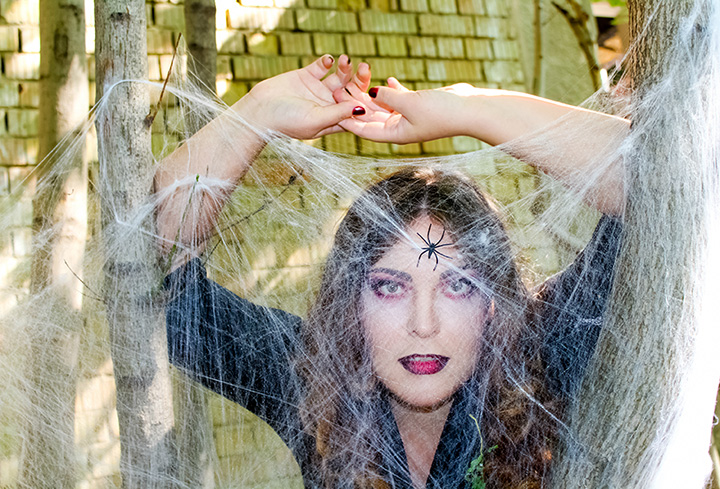 43 Nightmares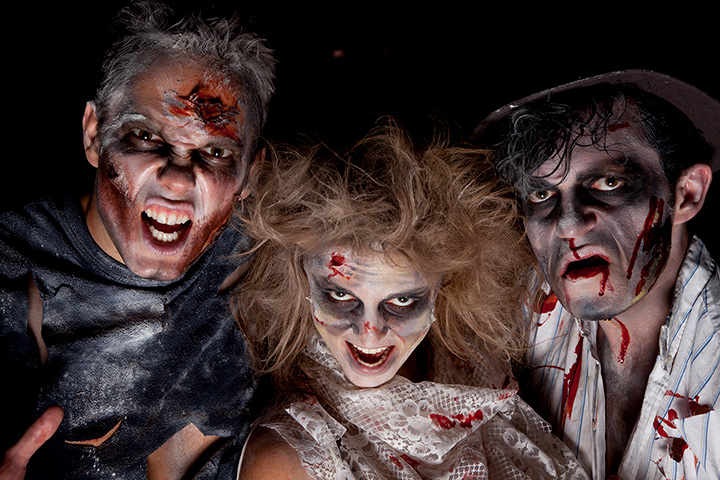 Blood Lake Haunted Trail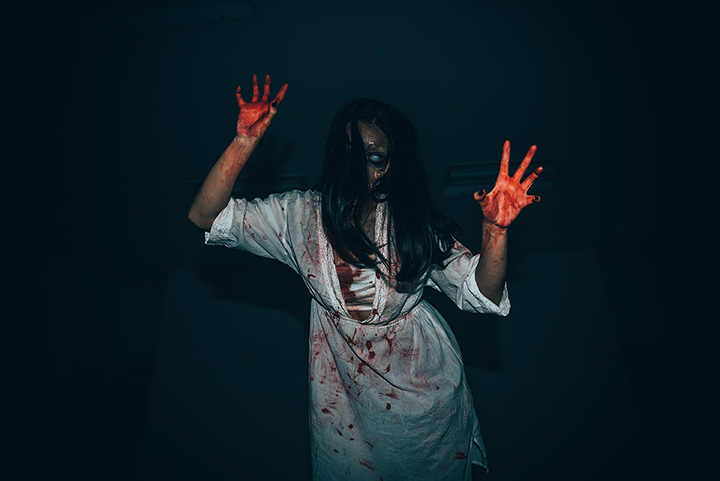 Nightmare Forest Haunted Adventure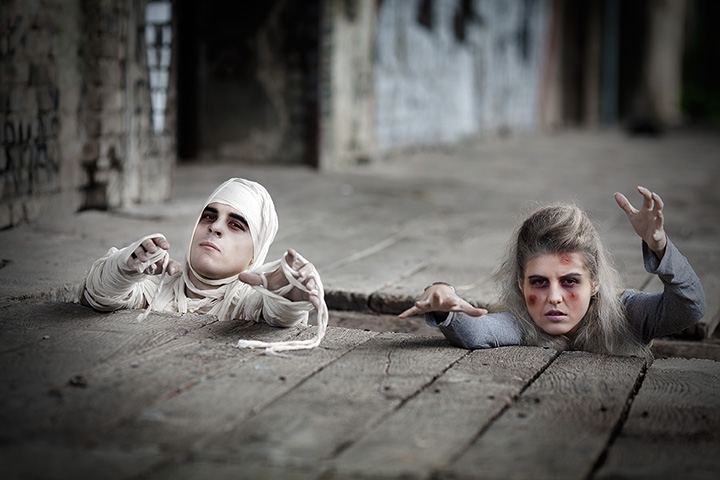 American Red Cross News - In Families' Darkest Moments, We're There
American Lung Association News - Your Fall Priority: Getting Vaccinated
American Lung Association News - What It's Like To Live With Pulmonary Fibrosis
School Closings View our updated school closings list.
Local schools find education near you., local groups view all the organizations in your community., businesses vfind popular businesses near you., jobs looking to work locally try these listings we found., list your organization.
Do you have a non-profit Organization that you'd like to add?
Post An Event
Promote your event to the community.
Submit A News Release
We want to hear about the latest and greatest story that's happening within our community.
Free: See How You're Listed
On Yahoo, Yelp, SuperPages, AmericanTowns and 25 other directories!
Improve Your Listing
Add your social media links and bio and promote your discounts, menus, events.
New Businesses
Be sure your listing is up on all the key local directories with all your important content (social links and product info).
20 million people rely on AmericanTowns each year to find & share local information.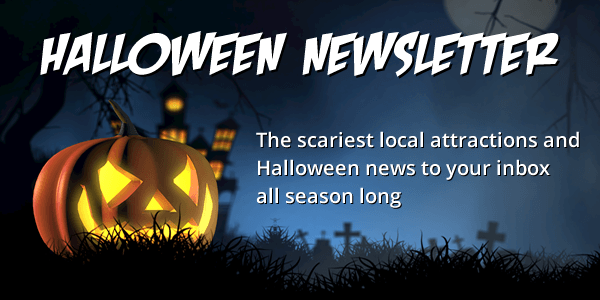 Haunted Trails
Browse By State
Advertise With Us
Set Your Location
Haunted trails in virginia cookie -->.
Satisfy your appetite for fright this Halloween Season by checking out all that Virginia has to offer! With a number of Haunted Attractions throughout the state, thrill seekers can take on Haunted Houses, Haunted Trails, Zombie Hunts, Haunted Corn Mazes, Scream Parks and more! Scroll down to narrow your search by city or category type!

Narrow By City
Gainesville
Virginia Beach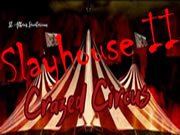 Share Your Review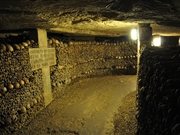 Newsletter Signup
Subscribe now to receive upcoming events, scary good savings & more this Halloween season!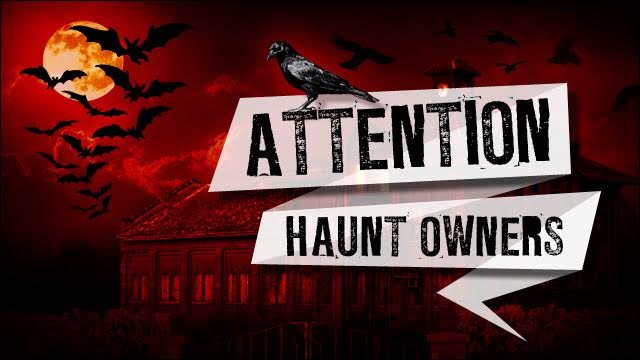 VIRGINIA HAUNTED HOUSES
LOGIN TO YOUR ACCOUNT
Sign up for our newsletter, find haunted houses in.
Distance Closest
Most Viewed
Most Recent Updated
Most Reviewed
Haunted Nightmares Haunted House in Winchester, Virginia
A Viginia Haunted House in Winchester, VA: Haunted Nightmares is an indoor haunted attraction with guided tours. Live actors, automated props, fog machines, black lights, loud sounds/music, strobe lights and areas of total darkness are all experienced within Haunted Nightmares, and is therefore not recommended for people with serious health conditions such as high blood pressure and heart problem... [ Read more ]
4 Web reviews
0 Youtube Videos
29341 Profile Views
Woods Of Terror in Greensboro, North Carolina
We are the longest and scariest haunted house in North Carolina. Located right off N Church St, we have been delivering screams and terror for 32 years. Our monsters train tirelessly to deliver the best show around and we promise to entertain, frighten and terrify you from the moment you walk into our Midway until you exit through out hooded Blackout attraction. Our haunted attraction has somethin... [ Read more ]
18 Web reviews
24 Youtube Videos
176904 Profile Views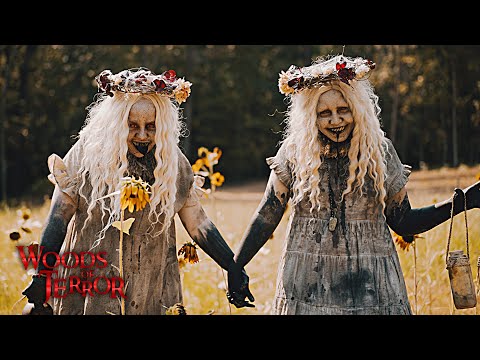 Lake Hickory Haunts in Hickory, North Carolina
Known as the best haunt in the Carolina's, Lake Hickory Haunts is a one of a kind haunted house attraction; featuring a large body of water, surrounded by 13 unique haunted attractions. Within these attractions, you will discover awe-inspiring immersive environments, multi-dimensional special FX, and breathtaking scares. Lake Hickory Haunts has been voted and ranked the #1 haunted attraction in NC... [ Read more ]
25 Web reviews
40 Youtube Videos
83190 Profile Views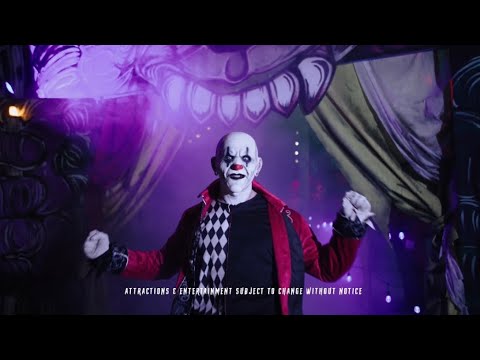 FIND MORE HALLOWEEN ATTRACTIONS NEAR YOU
Find haunt near you, zoom over state below to find an attraction near you, most recent video virginia uploads.

MOST RECENT VIRGINIA PHOTO GALLERY UPDATES

TOP MOST VIEWED ATTRACTIONS IN VIRGINIA
Top 10 featured articles virginia.

Find the best and scariest haunted house in Virginia Beach, Virginia, Haunted Hunt Club Farm. Hauntworld.com rates and reviews one of the best haunted houses in Virginia. Haunted Hunt Club Farm is the complete attraction! Click here and read all the details about one of the Virginia Beach, Virginia area's biggest and scariest haunted attractions.

Virginia biggest and best haunted house is Darkwood Manor located in Luray Virgina not far from Washington DC area is the scariest haunted house attraction in Virginia read the full review at www.HauntWorld.com
TRENDING HAUNTS
RECENT UPDATED HAUNT PROFILES

Find Haunted Houses
Find haunted hayrides, find pumpkin patches, find corn mazes, real haunted houses, escape rooms.
Nearby Communities
Chantilly, VA
Ashburn, VA
Centreville, VA
Tysons Corner, VA
Fairfax City, VA
North Potomac-Darnestown, MD
Potomac, MD
State Edition
National edition.
Top National News
See All Communities
Seasonal & Holidays
2023 haunted house gallery: share your scary displays herndon, got snapshots of your halloween decorations in hendon submit them to patch for our 2023 haunted house gallery..
Michael O'Connell , Patch Staff
HERNDON, VA — With summer nearly in our rearview mirrors, it's about time to look ahead to not just cooler temps but also much spookier times.
Residents will start to notice ordinary yards turn into haunted houses with ghosts, goblins, skeletons and more.
With that in mind, Patch.com is starting to compile its annual Halloween list of yard haunts that are worth visiting around Herndon.
Find out what's happening in Herndon with free, real-time updates from Patch.
We are looking for owners of these haunted yards to submit their yards to us here . Once you've provided the information we need in this Google form — and submitted a photo or two if you have some to share — we will include your display in our Herndon roundup.
By submitting a photo, you acknowledge that you took the photo and agree to let Patch post it in our 2023 guide.
Please include the following information and follow these guidelines as you fill out our form:
We prefer that the homeowner submit his or her own yard, or at least an immediate neighbor or close relative.
Include the exact address of the yard haunt and your phone number (not for publication) in case we need to get in touch with you.
Let us know the date when your yard haunt goes live and when it shuts off for the evening, so looky-loos aren't bothering your neighbors.
Does your yard haunt have a name? Be sure to include it, or we can help you make one up.
Will you be planning anything special for your display, like actors, walk-throughs, popcorn machines, etc.?
Tell us what makes your yard haunt special.
Does your display have a Facebook page or website?
Be sure to include the links.
Most importantly, what kind of candy will you be passing out to trick or treaters.
As a preview, check out our 2022 Halloween display gallery .
Get more local news delivered straight to your inbox. Sign up for free Patch newsletters and alerts.
The rules of replying:
Be respectful. This is a space for friendly local discussions. No racist, discriminatory, vulgar or threatening language will be tolerated.
Be transparent. Use your real name, and back up your claims.
Keep it local and relevant. Make sure your replies stay on topic.
Review the Patch Community Guidelines.
More from Herndon
Fairfax co. schools employee arrested on embezzlement charge: police.
3 Big Winners In VA As Powerball Jackpot Grows To $1.4B
Matthew Lang Running For Virginia Senate In 38th District: Profile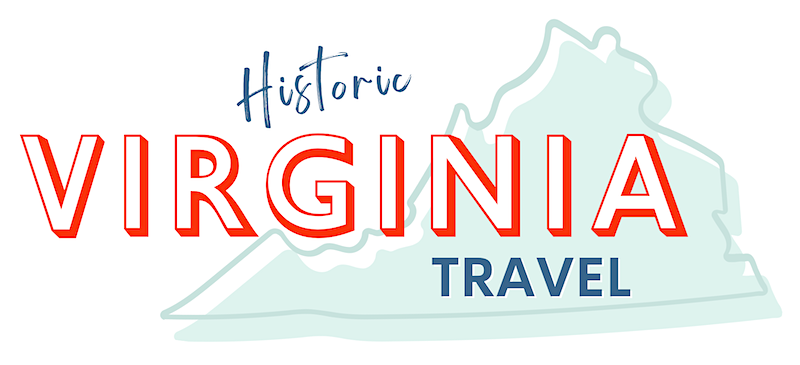 17 Haunted Places in Virginia: Our Favorite Spooky Towns, Bridges, and Cemeteries
By: Author Katie
Posted on March 20, 2022
Virginia is a historic place, and with history comes… ghosts! Those historic Virginia towns you love all have a spooky side, and if you come back after dark, you'll learn all about ghosts from Colonial and Civil war-era Americans who frequented these locations during their lifetime.
Some of the most haunted places in Virginia are towns, roads, bridges, and cemeteries. This list is a complete guide to all the haunted spots in Virginia that you can visit for an unforgettable experience.
👻 If you're visiting in the fall, be sure to read our guide on what to do in Virginia this autumn.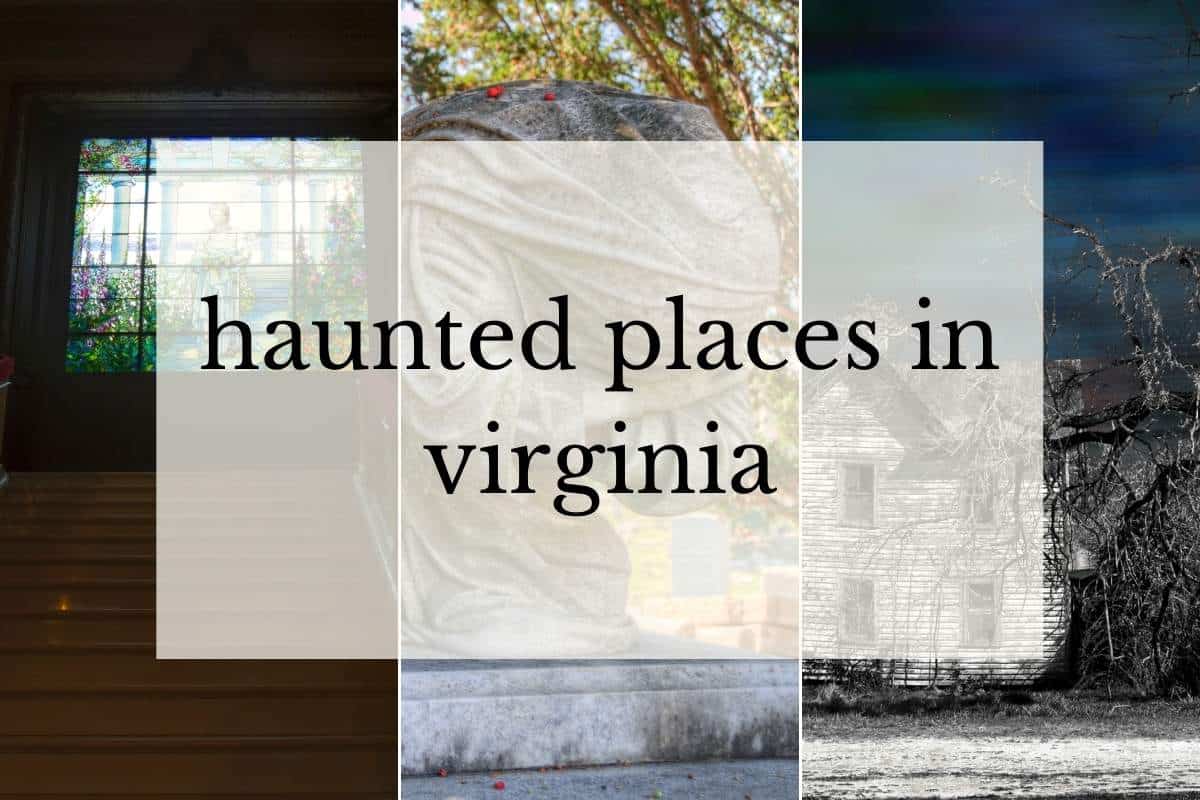 The most haunted places in Virginia:
Whether you believe in them or not, all these spots are fun to visit. Here are our favorites.
1. The Martha Washington Inn & Spa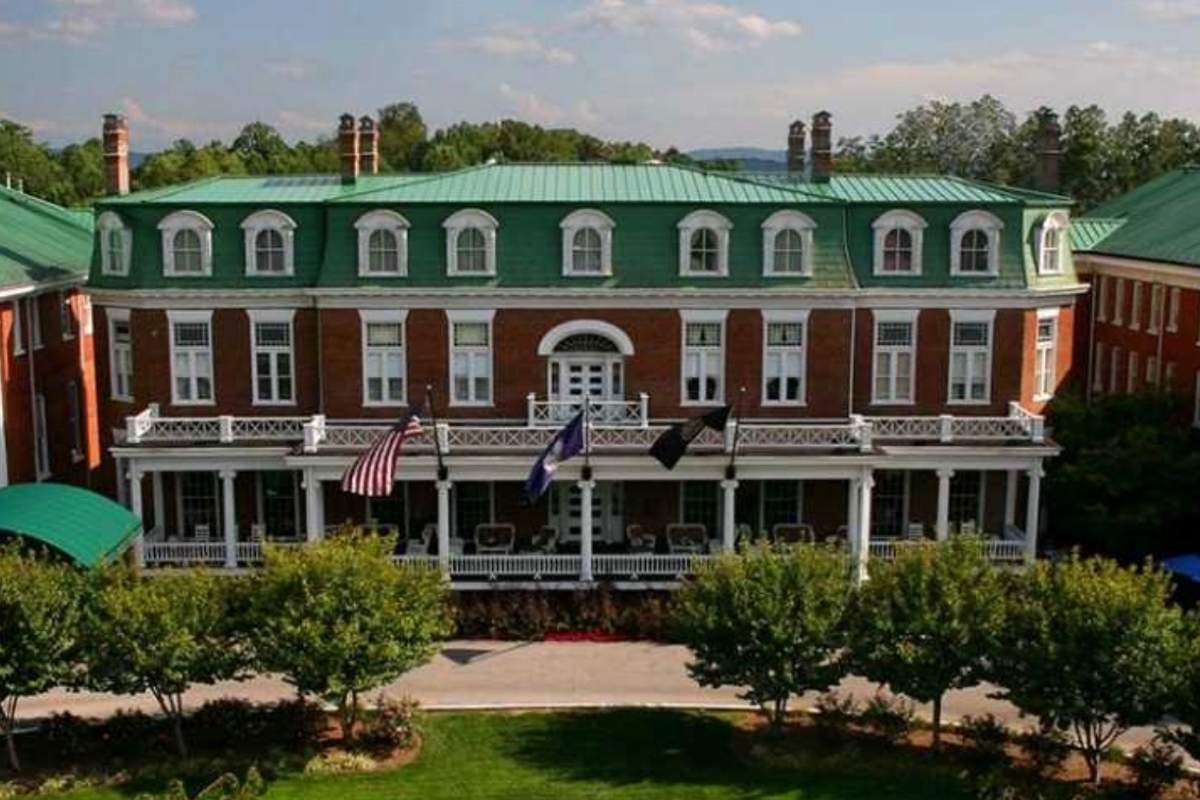 The Martha Washington Inn & Spa is a historic hotel in Virginia that has been featured on Travel Channel's "Ghost Adventures." Some of its rooms are said to be haunted by the ghosts of Confederate soldiers who were treated in the makeshift hospital during the Civil War. Guests have reported eerie feelings and bloodstains appearing from time to time in some of the rooms. The Yankee Sweetheart has also been seen on camera as a white mist walking the halls of the hotel.
2. Stonewall Jackson Memorial Cemetery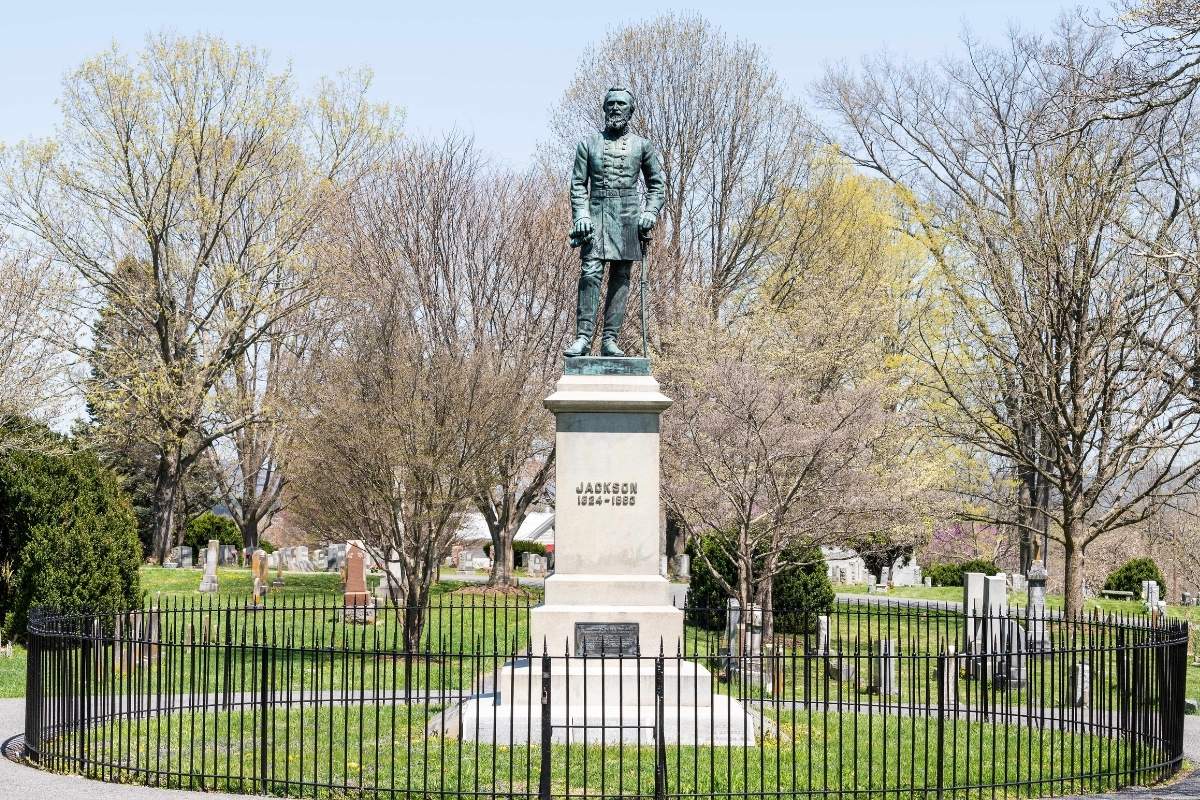 The Stonewall Jackson Memorial Cemetery is a historic site located in Lexington, Virginia. This cemetery is home to the graves of many famous people, including Stonewall Jackson and Robert E. Lee.
This cemetery is often visited by tourists during Halloween because it's said that you can sometimes see the ghosts of these two famous Confederate generals walking around. In fact, the Lexington Ghost Tour offers haunted tours of this cemetery specifically!
Aside from the ghosts, this cemetery is also known for its beautiful scenery. It's set in a picturesque location and contains many wildflowers. There's also a sculpture mourning over the grave of Stonewall Jackson, which has been vandalized in recent years.
Lexington is a historical city with many haunted locations, but few are as creepy as the Stonewall Jackson Memorial Cemetery
Tip: If you're in Lexington during October check out "Haunting Tales" an entertainment company that offers spooky tours. The tour visits historical sites and concludes with a visit to the cemetery, where entertainers dressed in old-fashioned attire take you through ghost stories from Lexington and its surrounding areas.
3. Gadsby's Tavern Museum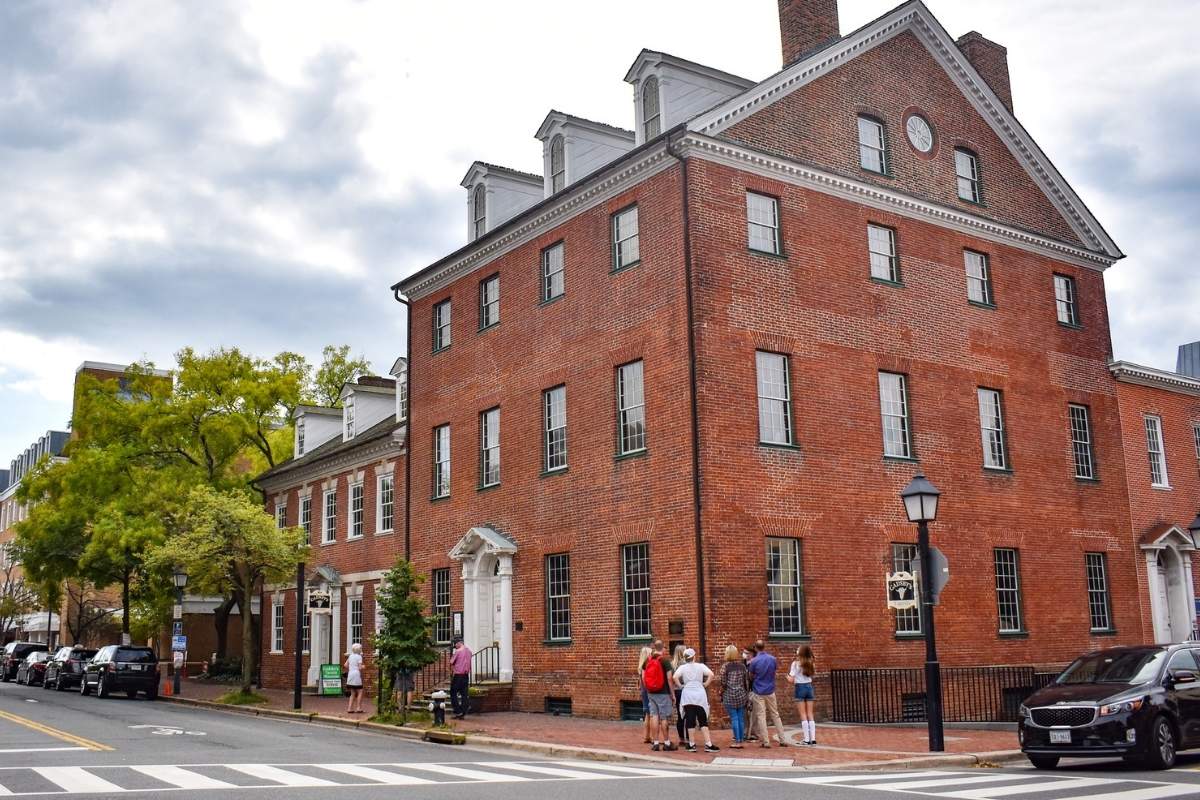 Gadsby's Tavern Museum in Old Town Alexandria is the site of one of the most curious mysteries in Virginia history. In 1796, John Wise purchased a lot and opened the bar. The young woman contracted a disease on her journey, which led to an infection and ultimately death at Gadsby's Inn. There is an unknown woman buried at St. Paul's Cemetery who is supposedly haunted by a ghost with the name of "Female Stranger".
The couple that arrived in room 8 requested anonymity and was wealthy. The man was described as both handsome and strangely unwell. The woman died, and the husband erected a memorial to commemorate her life as "The Female Stranger."
Gadsby's Tavern Museum is a popular tourist destination in Alexandria, Virginia. The hotel boasts the spirit of one woman who had lived there all her life and was never portrayed as bad or hostile.
4. Hollywood Cemetery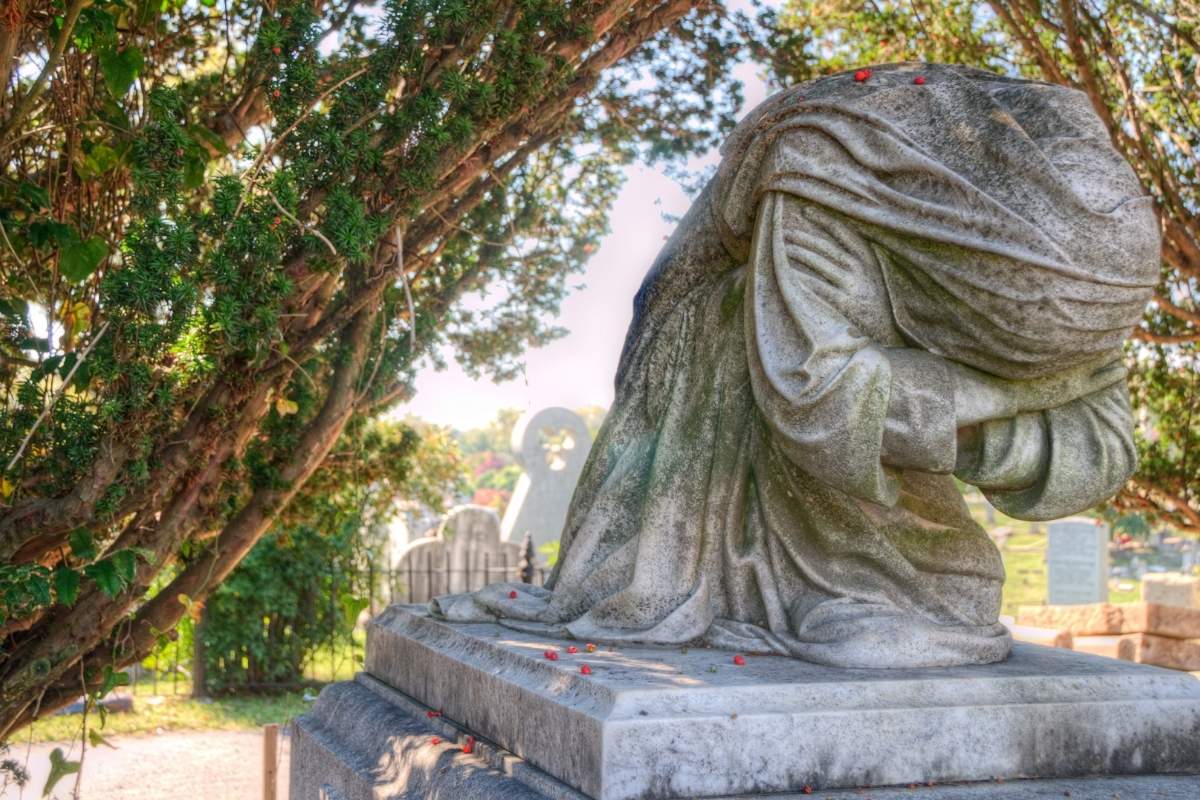 Hollywood Cemetery is a popular tourist attraction in Richmond, Virginia. This historic cemetery is well-known for being haunted by the spirits of Confederate soldiers and other deceased residents of Richmond. Perhaps the most famous ghost at Hollywood Cemetery is that of President James Monroe, who is buried there.
One of the most interesting graves at Hollywood Cemetery is that of a Newfoundland dog named Sailor. The story goes that a young girl named Alice died tragically in 1862 and her grieving parents had her buried with her beloved dog. To this day, visitors to Hollywood Cemetery report seeing the statue of the Newfoundland dog guarding over Alice's small grave.
Another allegedly haunted spot at Hollywood Cemetery is W. Poole's tomb. Some people claim that you can hear strange noises and see shadowy figures inside the mausoleum-style grave, but there is no concrete evidence to support these claims. Nevertheless, Richmond residents still refer to it as "the Vampire's Grave."
5. St. Albans Sanatorium
St. Albans Sanatorium is a haunted location in Virginia and the east coast of the United States. The site has been known for its troubled spirits from the earliest days as a competitive school to its more recent history as a sanatorium filled with abuse and suicide.
The most vulnerable patients at the sanatorium were subjected to cruel experimental treatments which often lead them to be permanently disabled or even die from shock therapy or induced comas. Many patients would die due to these torture methods and/or take their own lives just to escape the abuse they faced.
Albans Sanatorium was a mental institution that closed in the 1990s after severe understaffing and unlivable conditions. The site of St. Albans has long been associated with ghostly apparitions, shadow figures, and hearing footsteps during visits. Many people who have visited St. Alban's have reported seeing cannon fire and gun-power smoke from the Civil War era when it was still an active mental institution
6. Bacon's Castle (The Arthur Allen House)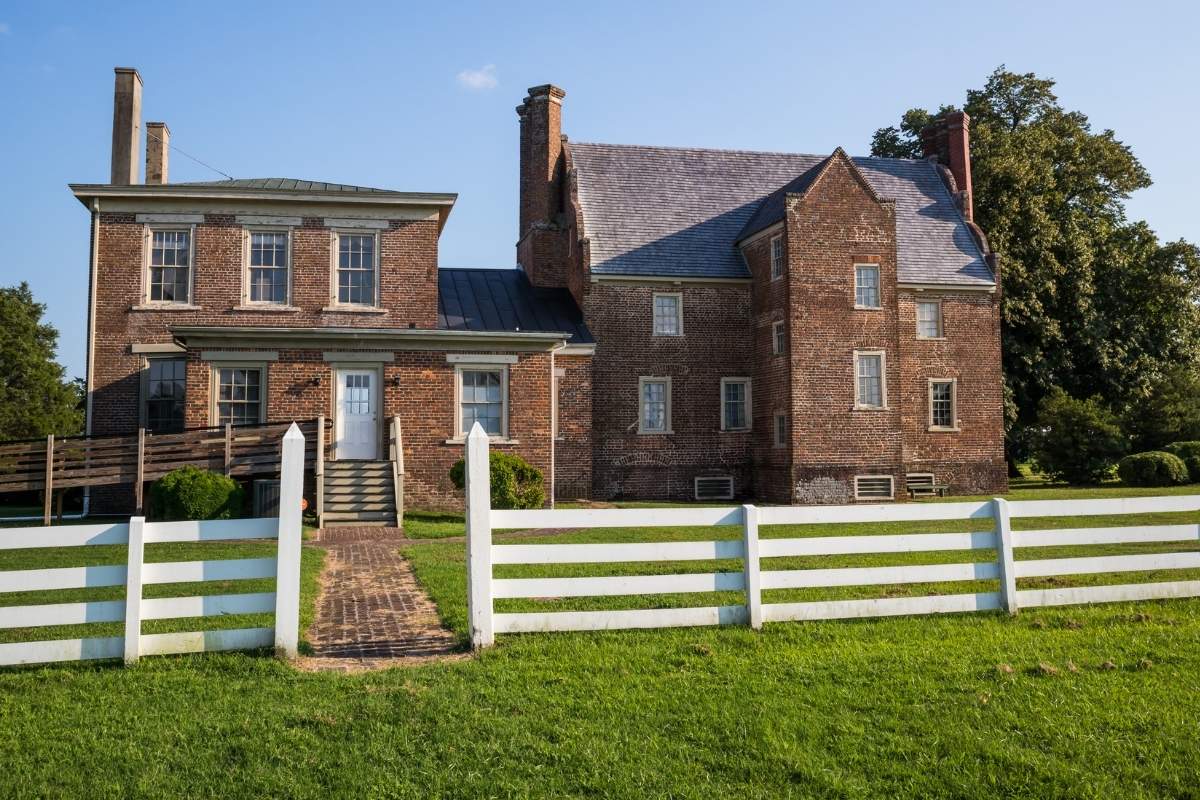 Bacon's Castle is a historic house in Surry County, Virginia. The home was built in 1665 by Arthur Allen and it is now known as Bacon's Castle after Nathaniel Bacon seized it during the rebellion of 1676. If you're visiting in October, don't miss Bacon's Castle Haunt Nights! This event is jam-packed with spine-chilling fun, including ghost tours, psychic readings, and more!
Jamestown is a historic site less than an hour away from Bacon's Castle that makes for a rewarding add-on to the trip. Jamestown was the first permanent English settlement in North America and it is now a UNESCO World Heritage Site. Make sure to check out the replica of John Smith's ship while you're there!
Bacon's Castle is a historic house with ghosts who have been known to sometimes move objects, shoving visitors, and clamping noisily down the stairs. The castle is said to have been haunted for over 300 years. Some believe that this may be due to the fact that Nathaniel Bacon seized it during the rebellion of 1676. The house is old, and it has a lot of turbulent history. Paranormal Research and Investigation has been investigating the property for six years and they have found that there have been reports of sounds, cries, laughter, and footsteps made by ghosts who inhabit the location. If you're brave enough, make sure to visit Bacon's Castle Haunt Nights in October!
8. Wise County Orphanage
The Wise County Orphanage is a place where there isn't much information, but the creepiness surrounding it is felt almost instantly. Daring explorers have heard disembodied giggling of children and seen floating lights from within the abandoned building. People have reported seeing ghostly figures in the windows of the abandoned orphanage, which is rather frightening.
Many people are interested in the paranormal and claim to hear youngsters giggling and see bouncing balls and floating lights when they visit this location. The orphanage is said to be haunted by spirits left behind after they were abandoned there.
9. The Public Hospital in Williamsburg
The Public Hospital was built in 1773 and is the oldest standing hospital in America. It's also one of the most haunted places in Williamsburg. The hospital was used to treat both British and American soldiers during the Revolutionary War, and it's said that many died there from their injuries.
One of the most common paranormal activities reported at the hospital is disembodied voices. Visitors have also claimed to see shadowy figures walking the halls, and some say they've even felt hands touch them. There have been numerous reports of objects moving on their own, as well as strange noises coming from inside the building.
If you're looking for a truly spine-chilling experience, then be sure to visit The Public Hospital in Williamsburg!
10. Public Gaol in Colonial Williamsburg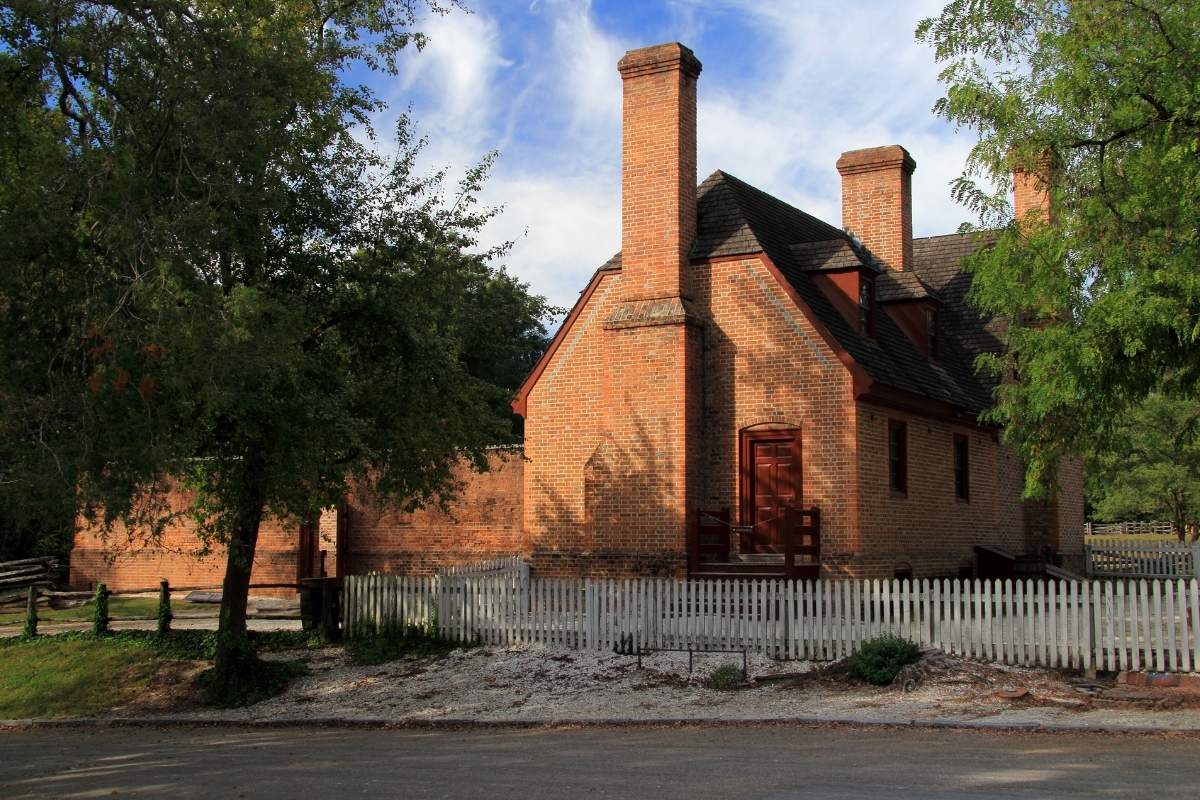 The Public Gaol was built in 1719 and served as a jail until 1885. It is now a museum that is featured on Colonial Ghosts ' comprehensive tour of Williamsburg. The jail's inmates during colonial times included the city's most vicious individuals and pirates. The conditions at the Public Gaol were as bad as its occupants – freezing cells, terrible food, and widespread typhus. The jail is said to have had chains moving on their own and screams coming from cells while touring the prison. There are a lot of rumors about this building being haunted.
11. Bunny Man's Bridge (Clifton in Northern Virginia)
The legend of Bunny Man Bridge is an urban legend. It's possible that other escaped inmates could be hiding on or near the bridge. The story likely originated in October of 1970 when the Washington Post reported police were searching for a man who likes to wear a "white bunny rabbit costume" and throw hatchets through car windows.
Bunny Man Bridge was created in the 1970s, and it's located at 6497 Colchester Road in Clifton. The residents of the Bunny Man Bridge are typically not happy to have people visiting it, so please be respectful if you choose to go!
12. Boxwood Inn Bed & Breakfast
The Boxwood Inn was originally built in 1897 as a family home. It is now a popular bed and breakfast that is said to be haunted by a ghost named Lizzie. The attic is the most likely place for her to haunt, and she is known to make herself quite chatty with guests!
Many people believe that the Boxwood Inn is one of the most haunted places in Virginia. This may be due in part to the fact that it saw so much bloodshed and violence during the Civil War. There's even a room at the inn named after its famous ghost!
13. Elbow Road
Elbow Road is said to be haunted by the spirits of an old woman and a child. Drivers have seen the old woman walking while bloodied and battered, searching for her home. If you stop on Elbow Road at night, wet footprints of a child may appear walking towards you.
14. Captain Timothy Hill House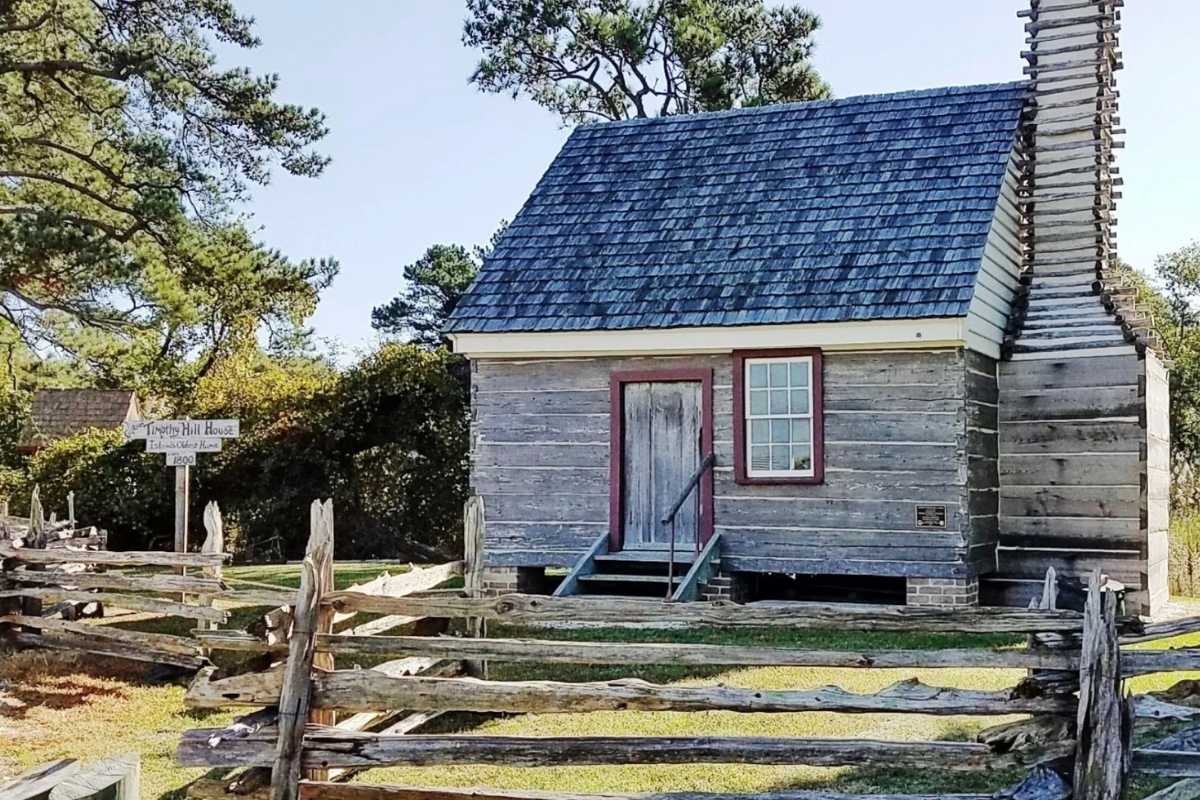 The Captain Timothy Hill House is said to be haunted because of a tragic love story that occurred there. The house is one of the most famous landmarks on the island and can be found in Chincoteague, VA.
The Captain Hill House was built in 1800 and is located on Chincoteague Island, Virginia. This house is one of the creepiest haunted houses in Virginia. Jennie's presence remains a haunting mystery.
15. Swannanoa Palace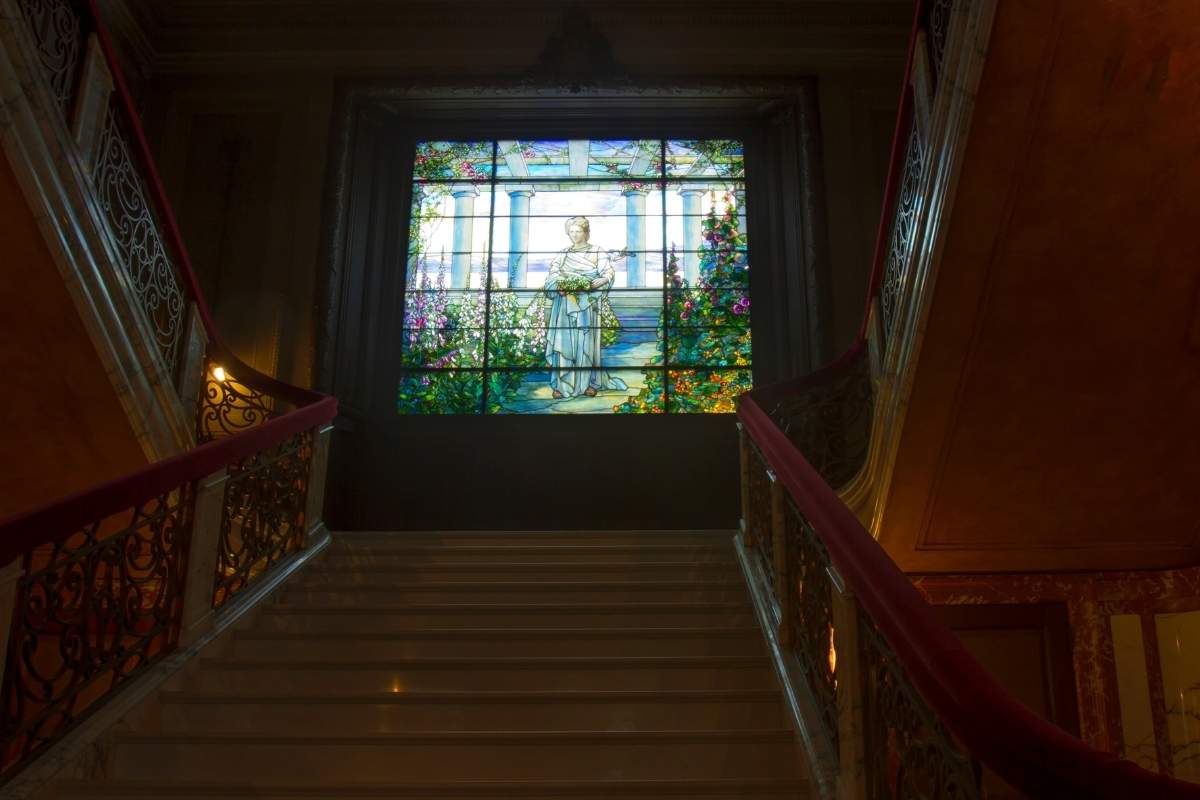 The Swannanoa Palace was constructed in 1912 and named for the nearby town of Swannanoa. The property is a vacation house for James H. Dooley's wife Sallie, who died two years later from a stroke before she could enjoy it.
A paranormal investigation took place at the palace in 2008 and 2010, with no evidence found to support the claims made by tourists about seeing ghosts on site.
Sallie, the ghost of a young woman, has been spotted on the third level of Swannanoa Palace. The spirits have been seen and heard throughout this mansion that seems to be caught in a state of limbo.
16. Battleship Wisconsin at Nauticus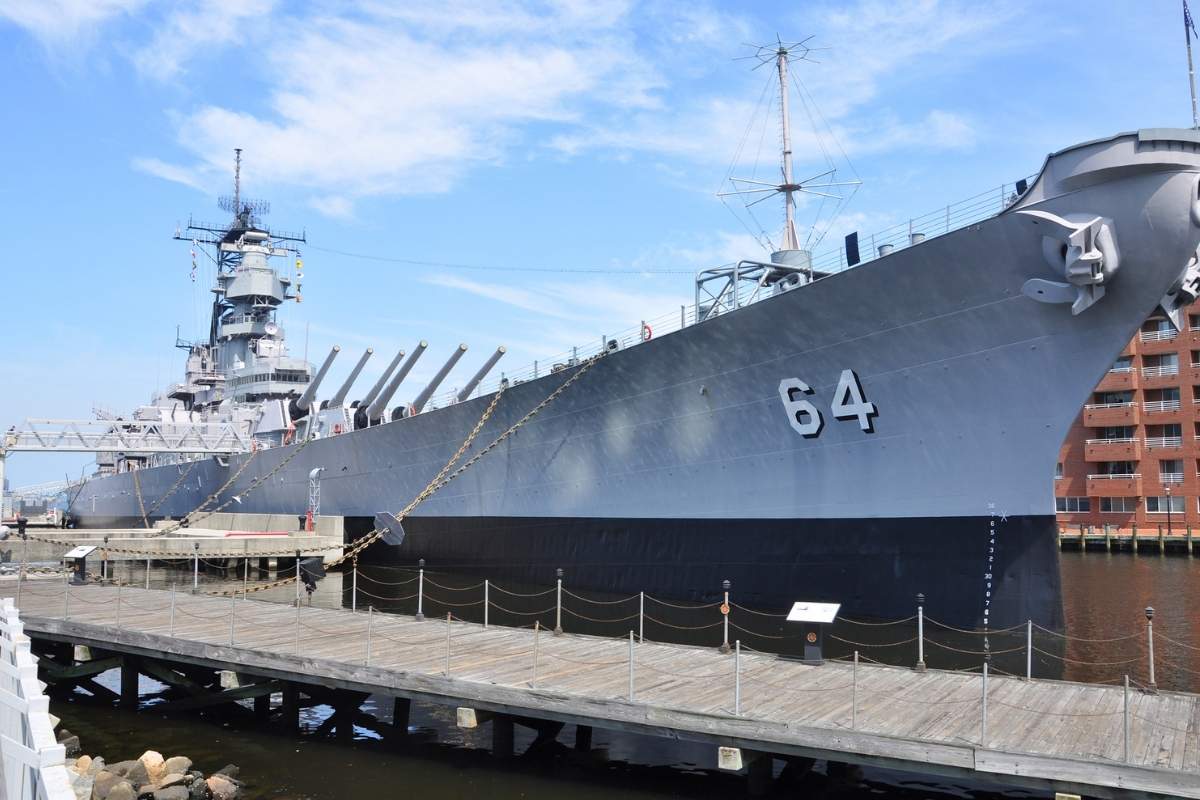 The Battleship Wisconsin is said to be haunted by the spirits of former military servicemen. Guests have the opportunity to learn about the history of the ship and meet with the spirits of former military servicemen who once called it home. These ghosts are said to be some of the most active on the ship, and they can often be seen or heard by visitors.
17. Ferry Plantation House
The Ferry Plantation House is a beautiful plantation home that's nearly 300 years old. This property has been witness to many different events throughout its long history, and it's now one of the most haunted places in Virginia Beach.
When you visit this house, you'll be able to see the ghosts of colonial- and civil war-era Americans who frequented the house during their lifetime. Some of these spirits include shipwreck victims, a former painter who called it home, an 1810 death of one of the house's former owners, Henry, and Sally Rebecca Walke who mourns her Confederate soldier fiancé.
What makes this plantation so haunted? It could be because it's been in so many different hands over the years. With each new owner comes a new story and a new ghost. So visitors will have to contend with many different spirits when they come here!
18. Bracey General Store
The Bracey General Store was originally opened in 1900. The general store provided staples, furniture, and dry goods for residents of the town.
Disposable coffins were sold at the local general store from travelers passing through town – who also came to purchase supplies for their homes on their way out of town.
The Bracey General Store has been visited by restless travelers who may have taken a wrong turn.
Enjoy these haunted spots (if you dare!)
If you want to explore some of the scariest haunted places in Virginia, we've got a list for you! Whether it's your first time or tenth time visiting these spooky locations, there are plenty of opportunities to see ghosts and experience paranormal activity.
Bremo Plantation
One house here is said to be haunted by Anne Blaws Barraud Cocke, wife of John Hartwell Cocke, War of 1812 brigadier general and the builder of the plantation estate.
If you've had a paranormal experience here, or have any additional information about this location, please let us know!
Rate this Haunted Place
What do you think? Is this place really haunted? Voice your opinion here! Click "thumbs up" if you think its haunted, or "thumbs down" if you think its all just a tall tale.
Geographic Information
Please note: It is your responsibility to acquire appropriate permissions before investigating any location listed on this site. Private property should be respected at all times, as should all posted signs concerning trespassing, hours of operation and other local regulations. Many "ghost hunters" have been arrested because they failed to contact property owners and/or local authorities ahead of time.
Share Your Experiences
Share your comments cancel comment.
Your email address will not be published. Required fields are marked *
Your Comments Have a photograph taken from this location? Use the "Browse" or "Choose File" button below to select an image to upload along with your comment.
Disclaimer: The stories posted here are user-submitted and are, in the nature of "ghost stories," largely unverifiable. HauntedPlaces.org makes no claims that any of the statements posted here are factually accurate. The vast majority of information provided on this web site is anecdotal, and as such, should be viewed in the same light as local folklore and urban legends.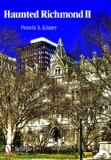 At least 1 in 6 Americans believe their home is haunted, survey says
(Gray News) – Is your home haunted?
According to a new survey, at least one in six Americans believe their house is haunted.
The survey conducted by All Star Home also shows that more than two out of five Americans said they have experienced unexplained or unusual occurrences in their home.
According to the survey, 42% of those said they have felt the presence of something or someone they couldn't see. Other strange occurrences include unexplained sounds, like footsteps or voices, of which 37% said they have experienced, and seeing strange apparitions, of which 19% said they have experienced.
All Star Home said 1,017 Americans were surveyed about their experiences with the paranormal in August 2023. Of those surveyed, 49% were men, 49% were women, 1% were non-binary, and 1% did not say. The surveyed Americans ranged in age from 19 to 94 with an average age of 42 years old.
Data from the U.S. Census Bureau was used to locate old homes in historically haunted cities in the country.
The most commonly reported strange occurrence people said they experienced were strange sounds, followed by animals acting strangely and seeing ghosts or strange shadows.
A 60-year-old woman who took part in the survey said she and her toddler had seen a strange apparition.
"When we moved into our new home my son was 2, and we were playing in the basement. He said, 'Who is that woman? I turned around and had a brief glimpse of something - it was a flash - nothing more. He said he had seen her here for a while. I found out later that the owner's mom died in the house," the woman, who was not identified, said.
Other people who have experienced strange occurrences shared their stories in the survey.
A 65-year-old man said something appeared to push his mother while they were standing in the living room of her home right before a ceiling fixture fell where she had been standing.
The survey determined that the most common room for a frightening occurrence to happen in was the bedroom. Other rooms where strange things happened included the living room, kitchen, or hallway.
Frightful happenings won't deter all prospective homebuyers, as 24% said they were willing to pay an average of about $250,000 for a house that is purportedly haunted.
Copyright 2023 Gray Media Group, Inc. All rights reserved.
UVA abduction suspect in custody
Police: 2 shot outside Fashion Square Mall
'This is crazy': 20 rattlesnakes found inside a homeowner's garage
Charlottesville Police investigate shots fired
Albemarle man charged in connection with shooting at Fashion Square Mall
Latest news.
Biden interviewed as part of special counsel investigation into classified documents
Sunrise gatherings, dances and speeches mark celebration of culture on Indigenous Peoples Day
Mounds of rubble and a future of grief are what's left after Afghanistan earthquake killed thousands
As Republicans split over who will be House speaker, McCarthy positions himself as a de facto leader
House turmoil impacts aid for Israel, Ukraine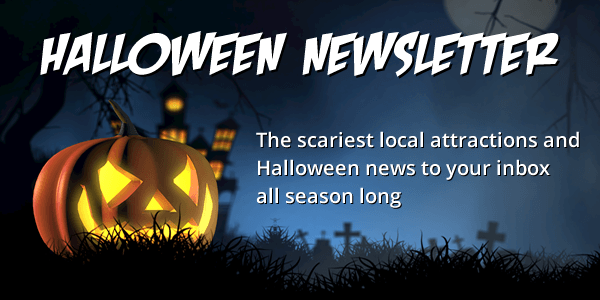 For Haunt Owners
Browse By State
Haunted Attractions
Drive-Through
Haunted Houses
Haunted Hay Rides
Zombie Hunts & Shootouts
Haunted Mazes / Haunted Corn Mazes
Haunted Trails
Home Haunts
Theaters & Plays
Scream Parks
Paranormal Events
Zombie 5k Runs
Haunted River Tours
Other Event / Attraction
Ghost Tours
Halloween Parties & Nightlife
Escape Games
Other Events
Haunted Places
Advertise With Us
Set Your Location
Halloween haunted houses near keysville, va cookie -->, share your review, get the haunts.com phone app.

Newsletter Signup
Subscribe now to receive upcoming events, scary good savings & more this Halloween season!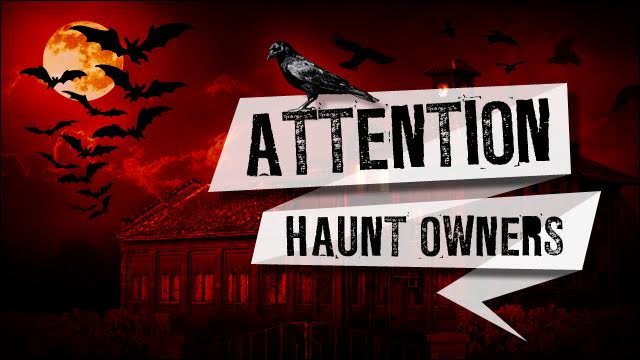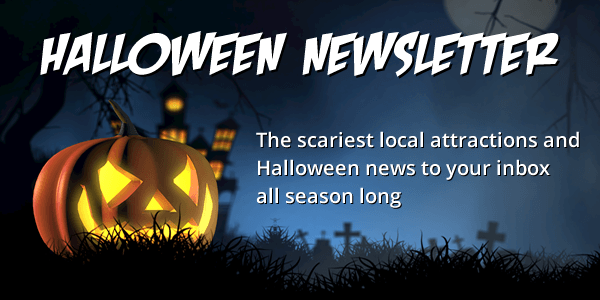 Advertisement

Nightmare On Church Street

Must be logged in to use this feature
Log In To Your Account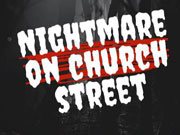 9041 Church St
Keysville, VA
Share Your Photos!
Have you been to Nightmare On Church Street? Then share photos of your experience!
3 Awards Received

Recent Reviews
Best one ever.
These guys bring it!

2 out of 2 found this review helpful
Email Verified Always scares me always lost voice
These people put in a lot of hard work and always puts on a good show! Keep up the good work guys!!!
Best place in Virginia
Hands down best place in VA!
Great Haunted House
Have been going every year, and it gets better every time. I have been for the last five years now; it is worth your time for sure.
3 out of 3 found this review helpful
This place was amazing. By the time I left, my voice was almost gone
i had fun im going next year for sure!!!!!
3 out of 4 found this review helpful
Great Scare!!
First time going was 2013 and went again for 2014.. looked forward to it. Absolutely the best haunted experience. From beginning to end..it starts outside.. moves indoors.. back outside.. thru a bus.. back inside.. 3D effects with glasses. Pitch black in places you have to feel your way thru the maze.. you must actually crawl thru one part. Very exciting and worth the drive and money. Can't wait to go again in 2015!1
4 out of 4 found this review helpful
awesome place
been going year after year and just keeps getting better
Username: Log In / Sign Up Post as guest
Review Headline: Do not use all capital letters. No profanity.
Review Details: Be specific - the more details the better. No HTML.
Your Name: Optional
Email Address: Administrative use only. Will NOT be displayed
Date You Visited: Before 2020 2020 Season 2021 Season 2022 Season September 2022 Oct 1-15, 2022 Oct 16-31, 2022 November 2022 --> September 2023 Oct 1-7, 2023 Oct 8-14, 2023 Never Visited Other
I have more to say about this haunt (optional)
Would you recommended to a friend? Yes No Not Sure
Suitable for families with kids? Yes No Not Sure
Time You Visited: Before Noon Noon - 5PM 5PM - 9PM After 9PM
Length of Event: < 10 min 11 - 20 min 21 - 30 min 31 - 45 min 45 - 60 min 60+ min
Visitors to this page: 16,575 Clicks to Haunts Website: 2,664 Last edit to your listing: 9/6/2023 Edit This Listing Grab a Badge (Awards, Reviews, + More...) Get More Exposure for your Haunt