Spectre review
Bond on a roll….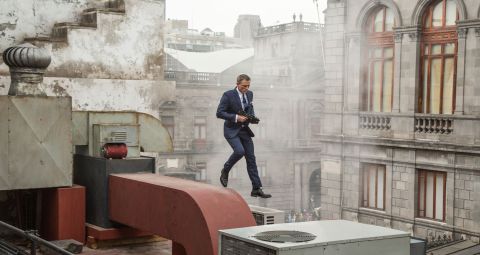 GamesRadar+ Verdict
Though not as dramatically rich or emotionally compelling as Skyfall, Spectre still ranks as a sleek, pulse-pounding if slightly overlong entertainment that should have little trouble emulating its predecessor's box office.
Why you can trust GamesRadar+ Our experts review games, movies and tech over countless hours, so you can choose the best for you. Find out more about our reviews policy.
From the gun barrel opening to the gadgets in Q's workshop, everything is back where it belongs in Spectre , an everything or nothing, kitchen-sink Bond that goes to epic lengths to deliver all you could conceivably want from this invincible and indefatigable franchise.
Buoyed and emboldened by the worldwide success of Skyfall , the tireless Sam Mendes and the fearless Daniel Craig go hell for leather in a film that practically fizzes with brio, even at points when its circuitous plot comes perilously close to unravelling. If, as many suspect, it will be the last Bond for both of them, they can at least depart confident they have left it all on the field and are leaving the series stronger than how they found it.
Mendes sets his stall out early on with a stunning Touch Of Evil -style tracking shot that begins high above the heads of a gargantuan Mexico City Day of the Dead parade before zeroing in on a skull-masked 007. Weaving in and out of the legions of ghoulishly made-up revellers, incoming DoP Hoyte Van Hoytema follows Craig up stairs, down hallways and out on a ledge in a sequence so fluid you can barely spot the joins.
Then the fun really starts: a deluge of falling masonry sends Bond and his quarry back onto the streets and into the air in a loop-the-looping chopper. As pre-titles sequences go, it's the equal of any that has gone before it – and that includes the ski-jump gotcha from The Spy Who Loved Me .
Back in London, Bond's rogue mission has set the cat among the pigeons. M's MI6 is at risk of being subsumed by an umbrella outfit run by the oily C (Andrew Scott) and can ill afford to let its chief assassin go AWOL. Bond, however, has other ideas, not to mention a Tolkien-esque ring whose octopus engraving points to some seriously sinister shenanigans. So off to Rome he pops, there to seduce a widow (Monica Bellucci, age-appropriate yet criminally underused) with information to impart on a certain acronymic syndicate…
Mendes' film is at its most atmospheric here. A clandestine gathering of Spectre bigwigs in a gothic Roman palazzo exuding all the brooding menace of an Eyes Wide Shut sex orgy. Oddly, though, the nocturnal car chase that follows fails to stir the blood, hampered as it is by an incongruously jaunty tone and the sneaking suspicion that, even with man-mountain Dave Bautista at the wheel of the Jaguar chasing Craig's Aston Martin along Rome's cobbled thoroughfares, there isn't much at stake.
Things quickly improve when the action moves to Austria, where Bond has a chilly encounter with old adversary Mr White (Jesper Christensen, finally making good on the promise of his all too fleeting cameos in Casino Royale and Quantum Of Solace ). From this point on there's nary a let-up. A dust-up on the slopes involving one wingless plane and three 4x4s leads seamlessly to train-based fisticuffs straight out of From Russia With Love , an explosive desert confrontation, and a denouement involving a familiar place in unfamiliar shape.
Ok, so sparks don't exactly fly between Craig and eventual leading lady Lea Seydoux – or, for that matter, between Craig and Christoph Waltz, dismayingly bland as an overly genteel adversary whose primary beef, once revealed, verges on the petulant. (It does lead to a doozy of a torture scene, though.) Dovetailing Spectre 's plot with those of Craig's previous Bonds is a dubious move, while the edifice that houses Scott's Centre of National Security resembles nothing so much as Stark Tower.
The influence of Marvel is felt elsewhere too: a plan to combine the world's intelligence capabilities into one all-seeing, all-knowing supersnoop bears striking similarities to Captain America: The Winter Soldier . Only Bautista makes the crossover unscathed, this Guardian Of The Galaxy projecting the kind of brutish physical threat that – like the Rolls Royce Phantom that pops up in one scene – brings back happy memories of Goldfinger 's Oddjob.
Craig, for his part, tempers his customary steely determination with a welcome lightness of touch (a scene in which he interrogates a mouse – the idea, one suspects, of co-writer Jez Butterworth – would have been unimaginable back in the doleful days of Quantum ), while Ralph Fiennes' M has some ace bants with Scott over their respective code names. The real delight, though, is Ben Whishaw, whose donnish Q is given much more to do this time around and inflects his scenes with a deliciously offbeat energy.
Neil Smith is a freelance film critic who has written for several publications, including Total Film. His bylines can be found at the BBC, Film 4 Independent, Uncut Magazine, SFX Magazine, Heat Magazine, Popcorn, and more.
Exciting underwater Soulslike no longer sends players to Crab Hell
The Witcher and Cyberpunk 2077 staff unionise after three waves of layoffs at CDPR this year
Tears of the Kingdom doesn't have Breath of the Wild's iconic Guardians, so one player built their own to terrorise Hyrule
Most Popular
By Eric Francisco 4 October 2023
By Justin Towell 4 October 2023
By Fay Watson 3 October 2023
By Rachel Watts 28 September 2023
By Fay Watson 28 September 2023
By Neil Smith 28 September 2023
By Molly Edwards 28 September 2023
By Ali Jones 28 September 2023
By Bradley Russell 28 September 2023
By Jordan Middler 27 September 2023

Daniel Craig films
2010s James Bond films
21st century James Bond films
Spectre (film)
Sam Mendes films
Português do Brasil
View history

Spectre  is the twenty-fourth film in the James Bond series produced by  EON Productions . Like the previous film Skyfall , Spectre was written by John Logan , Neal Purvis and Robert Wade is directed by  Sam Mendes  and features Daniel Craig  in his fourth performance as James Bond. [1] The film was released in the UK on 26 October 2015, fifty years after release of Thunderball (1965), thirty years after release of A View to a Kill (1985), and twenty years after release of GoldenEye (1995), and worldwide on 6 November 2015 in regular and IMAX theatres. It continues a story arc which started in Craig's first three films: Casino Royale , Quantum of Solace , and Skyfall .
In the film, a cryptic message from Bond's past sends him on a trail to uncover a sinister organization. While M battles political forces to keep the secret service alive, Bond peels back the layers of deceit to reveal the terrible truth behind Spectre . [2]
The film's title is derived from the criminal organisation SPECTRE , which was prominent during the original Bond films and several Ian Fleming novels. The organisation's logo, an octopus, is also referenced in the official teaser poster.
1.1 Hunting Spectre
1.2 Legacy of the Pale King
1.3 Loose ends
2.1 Pre-production
2.2 Production
2.3 Promotion
3 Cast & Characters
5 Locations
8.1 Posters
8.2 Press conference & photo calls
8.3 Publicity & behind-the-scenes
8.4 Studio trailer release promos
8.5 DB10 & other vehicles
8.6 Teaser trailer stills
9 References
Hunting Spectre [ ]
During the Day of the Dead festival in Mexico City, James Bond kills two men arranging to blow up a stadium, before shooting a briefcase containing their bomb. In doing so, the building they are in explodes and collapses. Bond gives chase to a criminal operative named Marco Sciarra , who survived the blast and, in an attempt to escape, boards a helicopter. Bond follows and in the ensuing struggle he throws both Sciarra and the pilot out of the helicopter to their deaths, while in the process, stealing Sciarra's band ring , which has an octopus symbol on it. Bond's actions are revealed to be him working on the unofficial orders of the previous M , who told him that if she died, he was to kill Sciarra and attend his funeral. On his return to London , Bond is indefinitely taken off field duty by the current M , who is in the midst of a power struggle with Max Denbigh (also known as the code name 'C', assigned to him by Bond), the head of the newly created Joint Intelligence Service, which consists of the recently merged  MI5  and  MI6 . C also wants to create the " Nine Eyes " intelligence co-operation agreement between nine countries, and close down the '00' section in the process.
Bond disobeys M's orders and travels to Rome to attend Sciarra's funeral. That evening he visits and seduces Sciarra's widow Lucia , who tells him about a criminal organisation to which her husband belonged and where they are meeting that evening after he rescues her from assassins. Bond enters the meeting by showing the ring, where he sees the head of the organisation, in shadow, chairing a meeting, referring to terrorism in Hamburg and Tunisia, as well as Mexico City and distribution of counterfeit pharmaceutical products. The head mentions the events in Mexico, and mentions Bond by name, turning to face him as he does so. Having been recognised, Bond escapes the meeting and a car chase through Rome ensues, with Bond in an  Aston Martin DB10  pursued by Mr. Hinx , an assassin for the organisation, who drives in a  Jaguar C-X75 .  Eve Moneypenny  acts as a source of information for Bond and informs him that a reference he heard in both Mexico and the meeting will lead to Mr. White , a former member of the Quantum organisation which is revealed to be a subsidiary of this new organisation. Bond also asks for a check on the name Franz Oberhauser , revealed to be the name of the meeting's chairman, who Bond recognised might be from his past.
Legacy of the Pale King [ ]
Bond travels to Austria to find Mr. White at his current home, and finds him dying of Thallium radiation poisoning, which was planted on his phone after falling from favour with the organisation and its leadership, due to White's reservations about human tracking. Bond wins his trust by disarming himself of his weapon after discovering White has a daughter, Dr. Madeleine Swann , that he is protecting from the organisation. Bond promises to protect her from them before White tells him Madeleine can lead him to "l'Américain", which will, in turn, lead him to the organisation. White then uses Bond's gun to shoot himself in the head. Bond finds Swann at a secluded Austrian clinic where she works, but she tries to have him thrown out before she is snatched by Mr. Hinx. Bond chases the kidnappers by plane and forces their three cars to crash before he makes his escape with Swann, who is still angry with Bond. The pair then meets with Q , who reveals that Sciarra's ring contains digital files linking Oberhauser, the leader of the organisation, and Bond's three previous missions . Swann then informs them about the name of the organisation, Spectre , and that l'Américain is a hotel in Tangier, Morocco, rather than a person, as Bond has suspected previously.
Oberhauser tortures 007.
The couple travels to the hotel and stays in the suite her father used to stay in every year since he was married to Swann's mother . Bond discovers White had built a secret room full of videotapes, charts, and photographs, as well as maps and coordinates of where they should go next. They travel to the nearest point a train will go, but are again attacked by Mr. Hinx. After fighting and nearly killing them both, Hinx is flung off the train, presumably to his death, by a rope attached to several beer kegs, leading to Swann and Bond having sex. At the end of the journey, they are transported to a facility in the desert, where they are met by and held prisoner by who Bond thinks is Franz Oberhauser, the son of Hannes Oberhauser , Bond's temporary foster father, who was murdered. While drilling into Bond's head and nerves with mechanical probes , Oberhauser also informs him that C is part of the Spectre organisation, and he feeds all the intelligence data straight to Spectre. Oberhauser then tortures Bond and reveals that the name Franz Oberhauser was what Bond and Hannes called him, but his real name, the name he uses now, is actually Ernst Stavro Blofeld. He secretly renamed himself while Bond stayed with him and he took in his mother's bloodline. He faked his death thirty-four years ago to be recognised as his real name and to avoid legal trouble after he murdered his father, Hannes; Blofeld reveals that he killed his father because he felt that Bond had replaced him as his father's favourite. Bond and Swann escape with the help of Bond's exploding watch , destroying the facility in the process.
Loose ends [ ]
Back in London, Bond and Swann meet M,  Bill Tanner , Q, and Moneypenny, and they travel to arrest C and stop the launch of the Nine Eyes programme. En route they are ambushed and Bond is kidnapped by Spectre agents. M and the others escape and proceed to wait for C in his office, arrest him and shut down Nine Eyes before it launches; in an ensuing struggle, C falls to his death at the hands of M. Bond has, meanwhile, been taken to the old MI6 building—derelict since Raoul Silva 's attack in  Skyfall , and now scheduled for demolition—but he disables his captors before entering the building. He meets Blofeld - who was ferociously marred by the explosion where Bond escaped earlier on, leaving him with a horrific scar and blindness in one eye - who tells him the building is rigged to explode in three minutes and that Swann is hidden somewhere within it, before giving Bond a choice: die in the explosion whilst trying to rescue Swann, or leave with his life and be forever haunted by the fact that he did not save her. Bond finds her and the couple escapes by boat out onto the Thames. They chase Blofeld — who is in a helicopter — and shoot it down; the helicopter crashes onto Westminster Bridge. Bond comes close to executing Blofeld but then lets him be arrested by M and leaves with Madeleine. The next day Bond retrieves his old  Aston Martin DB5  from Q, now fully repaired, and drives off with Madeleine.
Film History [ ]
Pre-production [ ].
Shortly after Skyfall premiered, pre-production on Bond 24 began. Bond franchise staples Barbara Broccoli and Michael G. Wilson returned as executive producers and EON Productions , MGM and Sony/Columbia Pictures returned as production companies. Sony Pictures Home Entertainment secured the rights for home distribution.
With Daniel Craig under contract for two more Bond films, MGM and EON Productions hired Skyfall writer John Logan to pen Bond 24 and 25 as a two-parter, to film simultaneously and release in 2014 and 2015. [3] Immediately after Skyfall Mendes had shown interest in directing Bond 24 but passed in March 2013 in order to focus on his stage work. [4] MGM, EON, and Mendes continued to meet and plan the future of the Bond franchise and decided to abandon the two-parter concept and push back the release of Bond 24 to 2015 to accommodate Mendes' schedule. [5]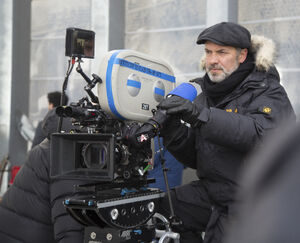 Mendes on the set of Spectre
On July 11, 2013, it was officially announced that  Daniel Craig ,  Sam Mendes , and  John Logan  would return for  Bond 24  for an Autumn 2015 release. [1]
On October 21, Ralph Fiennes confirmed he would be in Bond 24 saying "I think everyone knows that, I don't think that's particularly a secret" and later hinted that Gareth Mallory might not be stuck behind a desk in the film. [6] [7] On November 24 Naomie Harris confirmed she would also be returning. [8] In late March 2014, John Logan teased that he had completed the first draft of the script, hinted that some elements from the original films may return but was cautious to reveal any specifics about the possible return of S.P.E.C.T.R.E. , Quantum , other 00 agents , or other returning elements. [9] In an April 2014 interview with Charlie Rose, Sam Mendes revealed that Bond 24 would be a "continuation" of the character stories he began in Skyfall, namely the new characters' (M, Moneypenny , Tanner , and Q ) relationships with Bond and each other. [5]
On June 27, it was announced that Neal Purvis and Robert Wade were hired to polish the script, specifically to "punch up the script and sprinkle in more gags" and improve the banter between Bond, Moneypenny and M. Some reports indicated the re-write was more significant than originally planned. Due to the re-writes, production was pushed back to December 6, 2014, with the same hopeful autumn 2015 release date. [10] [11] In November screenwriter Jeremy "Jez" Butterworth was hired to do a final polish of the script, which reportedly did not affect the filming schedule. [12]
The full principal cast of Spectre and director Sam Mendes. L-R: Andrew Scott, Ralph Fiennes, Naomie Harris, Mendes, Lea Seydoux, Daniel Craig, Monica Belluci, Christoph Waltz, Ben Whishaw, Dave Bautista and Rory Kinnear.
Months after it was confirmed Skyfall cinematographer Roger Deakins would not be returning for Bond 24 [13] Hoyte van Hoytema was named cinematographer. [14] Set construction was spotted in Obertilliach, Austria. [15] In October 2014 French actress Lea Seydoux was announced as being cast as a Bond girl in the film. [16] In November two time Oscar-winning actor Christoph Waltz was announced as being cast in an unspecified role. [17] On December 4, 2014, the official title and cast were announced. [2]
Production [ ]
Production began on December 5 at Pinewood Studios . Locations for Spectre include Mexico City, Rome, Tangier, Morocco, Sölden Austria, Obertilliach and Lake Altaussee. [2] Jesper Christensen revealed in an interview on December 5, 2014, that he would be returning as Mr. White . [18]
In a production video published February 26, 2015 director Sam Mendes shared that the film would continue to explore Bond's past and how his longer-tenured experience in MI6 affects his working relationship with M, Q, and Moneypenny. On March 9, 2015, it was announced that Mexican model and actress Stephanie Sigman joined the film as Estrella . [19]
In late March it was revealed that the opening sequence of the film would take place during a Day of the Dead parade in Mexico City, Mexico and feature "one of the biggest opening sequences ever" according to the films' producers. [20]
It is estimated that Spectre had the highest budget of any Bond film and during production $36 million of vehicles, namely Aston Martin DB10s , were destroyed. [21]
Principal photography wrapped on July 5, 2015. [22]
Promotion [ ]
On March 27, 2015, the first teaser trailer for the film was released, showing Spectre takes place soon after the events of Skyfall , as MI6 is still in ruins and Bond receives his personal effects from Moneypenny, collected by forensics from the destroyed Skyfall Lodge . The trailer also features Eve Moneypenny , Mr. White , and first glimpses of Monica Bellucci's Lucia Sciarra and Christoph Waltz' Franz Oberhauser . 
The first theatrical trailer was released in mid-July 2015.
On 8 September 2015, it was announced the theme song would be titled " Writing's on the Wall " and was written and performed by Sam Smith and produced by Smith, Jimmy Napes, and Disclosure with a release date of 25 September 2015. [23]
In mid-September Spectre received a PG-13 rating with an estimated run-time of 148 minutes. [24]
Cast & Characters [ ]
Sam Mendes at the Spectre announcement press conference
Directed by: Sam Mendes
Written by: Ian Fleming (characters only), John Logan , Neal Purvis and Robert Wade (screenplay)
Produced by: Michael G. Wilson and Barbara Broccoli
Cinematography by Hoyte van Hoytema
Production Design by Dennis Gassner
Edited by Lee Smith
Music composed by Thomas Newman
2nd Unit Director Alexander Witt
SFX Supervisor Chris Corbould
VFX Supervisor Steve Begg
Costume Designer Jany Temime
Stunt Coordinator Gary Powell
Locations [ ]
Mexico City, Mexico
London, England
Saint Peter's Square, Vatican
Rome, Italy
Altaussee, Austria
Tangier, Morocco
For the first time in their shared history, Aston Martin specially commissioned the DB10 specifically just for the film. It was designed and built exclusively for the James Bond Franchise.
Director Sam Mendes would later revisit the concept of using a single long tracking shot, as seen in Spectre's opening sequence, in his Oscar-nominated war film, 1917 , only extended for an entire movie.
Kingsley Amis receives screen credit due to a plot point and some dialogue having been adapted from his Bond novel, Colonel Sun . Although Die Another Day featured a character whose name referenced that of Amis' titular villain, this was the first film to directly adapt material from the novel; indeed, it is the first Bond film to acknowledge adapting any literary Bond story not written by Ian Fleming .
The SPECTRE conference sequence references a similar set-piece event in the original Thunderball novel and its 1965 film adaptation , with a key difference being that Bond is not present in the earlier version (and, indeed, does not encounter Blofeld at all in Thunderball ).
This is the only Daniel Craig's Bond film where Bond is seen sporting a white dinner suit.
The name Oberhauser comes from the short story Octopussy .
The film represents the first appearance of Blofeld's cat since the non-Eon Never Say Never Again or the official For Your Eyes Only .
Posters [ ]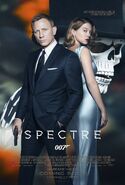 Press conference & photo calls [ ]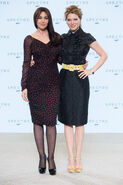 Publicity & behind-the-scenes [ ]
Studio trailer release promos [ ]
DB10 & other vehicles [ ]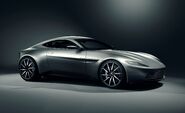 Teaser trailer stills [ ]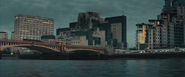 References [ ]
↑ 1.0 1.1 7/11/13 — 007.com — Bond 24 news
↑ 2.0 2.1 2.2 12/4/14 — 007.com — Bond Returns in Spectre
↑ 10/26/13 — Deadline.com — 'Gladiator' Scribe John Logan To Write Next Two James Bond Films
↑ 2/15/13 — Hitfix.com — Skyfall' director Sam Mendes likely to return for next James Bond film
↑ 5.0 5.1 4/30/14 — EmpireOnline.com — Sam Mendes Explains His Bond 24 Return
↑ 3/5/14 — Hitfix.com — Ralph Fiennes stokes James Bond rumors and talks about M's future
↑ 10/19/13 — Metro.co.uk - Ralph Fiennes 'excited' about playing M in the next James Bond film
↑ 11/24/13 — NYDailyNews.com - As Winnie Mandela, Naomie Harris found the role of her career in 'Mandela: Long Walk to Freedom'
↑ 3/5/14 — EmpireOnline.com — John Logan Gives Bond 24 Script Update
↑ 6/27/14 — SlashFilm.com — 'Bond 24′ Brings Back 'Skyfall' Scribes Neal Purvis and Robert Wade
↑ 9/15/14 — TheHollwoodNews.com — Bond 24 Gets A Start Date
↑ 11/6/14 — ComicBookMovie.com — Edge of Tommorow Screenwriter Polishing Bond 24 Script
↑ 2/19/14 — EmpireOnline.com — Roger Deakins Won't Shoot Bond 24
↑ 9/16/14 — Collider.com — HER and INTERSTELLAR Cinematographer Hoyte van Hoytema to Replace Roger Deakins on BOND 24; May Shoot on Film
↑ 9/25/14 — ComicbookMovie.com — First BOND 24 Set Photo Has Surfaced
↑ 12/10/14 — Move over Rihanna, actress Léa Seydoux is the new Bond girl
↑ 21/11/14 — Christoph Waltz Boards Bond 24
↑ 12/5/14 — ScreenRant.com — 'Quantum of Solace's Mr. White Says He's Returning for 'Spectre'
↑ 3/9/15 — @007 on Twitter
↑ 4/30/15 — Independent.co.uk — Spectre: New opening sequence in Mexico set to be 'biggest ever done' for Bond film
↑ 9/30/15 — Pulse.ng — New bond movie wrecked $36M in cars during filming
↑ 7/5/15 — MI6-hq.com — It's a wrap for 'Spectre' as principal photography ends
↑ 11/8/15 — RollingStone.com — Sam Smith Confirms 'Spectre' Bond Theme Song 'Writing's on the Wall'
↑ 9/14/15 — Overmental.com — James Bond 007: Spectre's Runtime Will Make Bond History.
1 Perla de las Dunas
2 Vesper Lynd (Eva Green)
3 Blofeld (Christoph Waltz)

Streaming in:

Spectre streaming: where to watch online?
Currently you are able to watch "Spectre" streaming on fuboTV, FXNow, DIRECTV. It is also possible to buy "Spectre" on Apple TV, Amazon Video, Google Play Movies, YouTube, Vudu, Microsoft Store, Redboxas download or rent it on Amazon Video, Apple TV, Google Play Movies, YouTube, Vudu, Microsoft Store, Redbox, DIRECTV, Spectrum On Demandonline.
A cryptic message from Bond's past sends him on a trail to uncover a sinister organization. While M battles political forces to keep the secret service alive, Bond peels back the layers of deceit to reveal the terrible truth behind SPECTRE.
Videos: Trailers, Teasers, Featurettes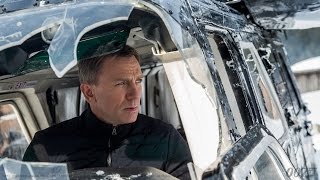 Production country
People who liked spectre also liked.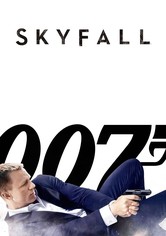 Popular movies coming soon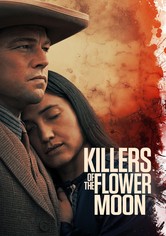 Upcoming Mystery & Thriller movies
Where to watch Spectre online: stream the Bond movie anywhere
Daniel Craig's penultimate 007 mission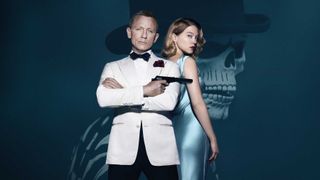 Spectre sees Daniel Craig return for his fourth round of 007 missions and with No Time To Die finally on the horizon - a Bond marathon is in order. It may be one of the most divisive Bond movies to date, but in the words of Bond himself "it's all a matter of perspective..." so here's everything you need to know to watch Spectre online wherever you are in the world.
Release date: 2015
Director: Sam Mendes
Cast: Daniel Craig, Christoph Waltz, Léa Seydoux, Naomi Harris, Ben Whishaw, Dave Bautista, Monica Bellucci, Ralph Fiennes
Stream now: FREE trial with FuboTV (US) | Crave (CA) | PVOD Amazon Prime Video (UK)
Watch anywhere: try a 100% risk-free VPN trial
With MI6 still in disarray after the attacks in Skyfall, Spectre sees Craig globetrotting to hunt S.P.E.C.T.R.E, a criminal organization led by Ernst Stavro (Christoph Waltz). While on a mission to prevent the threats posed by the criminal syndicate, M confronts challenges in London to keep the 00 department alive.
The 24th Bond film was one of the most expensive movies ever filmed, costing a staggering $300 million. Filming across five locations, the intense and gripping spy thriller focusses on the fast-paced action sequences with visual effects, stunts, and computer-generated imagery.
While the Bond movie received mixed reviews, Sam Smith's theme song 'Writing's on the Wall' became the first in the history of the Bond franchise to have a number one song surpassing Adele's Skyfall which came a close second.
Can the 00 survive another round? Keep reading for all the details on how to watch Spectre wherever you are in the world.
Don't miss: how to watch the James Bond movies in order
How to watch Spectre from outside your country
If you're abroad or out of your country for whatever reason, you can still stream your favorite TV shows and movies, including Spectre, by using a VPN. By downloading a best VPN , you can avoid any geo-blocks that you may experience when trying to access your usual streaming service if you're outside of your country.
A VPN is a legal piece of software that allows you to effectively trick your device into thinking that it's in a completely different location, by changing your IP address to whatever location you want. If you're abroad or are facing any issues with accessing content, with a VPN you'll still be able to access on-demand content or live TV as if you were at home
Use a VPN to watch Spectre online from anywhere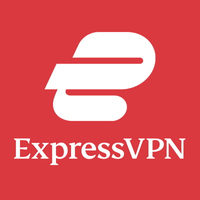 ExpressVPN is the world's top VPN right now We've put all the major VPNs through their paces and ExpressVPN came out on top. Thanks to its fast speeds, ease of use, and strong security features, you'll have no trouble streaming the Bond movies back-to-back.
It's also compatible with just about any streaming device out there, including Amazon Fire TV Stick, Apple TV, Xbox and PlayStation, as well as Android and Apple smartphones.
If you sign up to Express VPN today, you can get a 15-month subscription for the price of 12 , saving 49% off the regular cost. Even better, ExpressVPN provides a 30 day trial period, so if you change your mind, get in contact and they'll offer you a full refund.
- Try ExpressVPN 100% risk-free for 30 days
Three simple steps to using a VPN to watch Spectre online:
1. Download and install a VPN to your device - we recommend ExpressVPN 2. Connect to the relevant server location - launch the VPN app, click on 'choose location' and select the right location 3. Head to the streaming service you need - so if you're in the Canada, head to Crave
Where to watch Spectre online in the US for free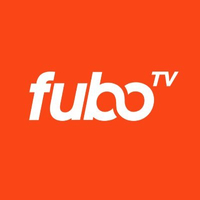 Spectre is currently available to watch in the US in a few different places, and if you've got cable, you'll find a few providers offering the latest Bond movie.
The FX channel comes as a part of your package, meaning you're able to stream Spectre with the online streaming platform, FX Now . Login by entering your cable provider details to access the movie.
Other TV packages such as Spectrum TV and Direct TV also have Spectre available to watch, you'll just need to log in if you've got the app, or visit the online sites to stream.
How to watch Spectre without cable and for free
You'll find the 2015 Spectre available to watch with FuboTV . New subscribers can access a 7-day FREE trial , and in that time you can watch Spectre, binge-watch the likes of Dexter and Schitts Creek. Once the free trial ends, a FuboTV cost of $64.99 a month will give you 111 channels, and a whole host of popular movies and TV shows.
Outside of the US? As mentioned above, you can avoid regional blocks by checking out a VPN solution to stream your favourite films and TV from anywhere.
Where to watch Spectre online in the UK
If you're a Virgin TV Go customer you're able to catch all the 007 action as Spectre is available to watch either on your TV or device. If you're looking for more Bond adventures ahead of the No Time To Die release, you'll also find the special 'Being James Bond' documentary on Virgin TV Go, featuring Daniel Craig as he chats all-things Bond with producers.
Unfortunately, if you're not a Virgin TV customer, Spectre is currently only available for rental at £3.49 on either Amazon Prime Video , Apple TV, Google Play, YouTube or Rakuten TV.
Those with Virgin TV wanting to log-in to watch the service from abroad will need to download a VPN to connect like they would at home.
Related: How to watch Casino Royale online
Where to watch Spectre online in Canada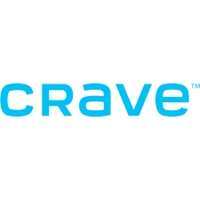 Canadian viewers looking for all the Bond films, including Spectre are in luck - Crave currently has the entire franchise of Bond movies available to stream.
To watch Spectre, you'll need to be signed on to the middle-tier subscription package, Movies + HBO to access the movie. A monthly subscription costs $19.98 plus tax, but before any payment first-time customers are able to sign up for a 7-day FREE trial .
Not in Canada? That's no problem- don't forget a VPN will enable you to stream all your usual content, wherever you are, including your favorite Bond films.
Where to watch Spectre online in Australia
If you're Down Under, you'll need to check out the rental options in order to watch Spectre.
Currently, the 24th Bond film Spectre is available for Aussie viewers to rent on various platforms. You'll find it available on either Fetch , or Microsoft for a rental price of AUS$3.99. Alternatively, you can pay an extra dollar to have up to 30 days to watch and 48 hours after hitting play at Apple TV, Google Play, or YouTube TV.
Related: how to watch Skyfall
TechRadar Newsletter
Sign up to receive daily breaking news, reviews, opinion, analysis, deals and more from the world of tech.
Ireland vs Scotland live stream: how to watch Rugby World Cup 2023 online and for free now, team news
England vs Samoa live stream: how to watch Rugby World Cup 2023 game online for free now, team news
Cyberattacks are only getting worse for business, so what are CISOs doing about it?
Most Popular
By Mike Moore October 10, 2023
By Catherine Lewis October 10, 2023
By Lewis Maddison October 10, 2023
By James Rogerson October 10, 2023
By Darren Allan October 10, 2023
By Craig Hale October 10, 2023
By Cat Bussell October 10, 2023
By Elie Gould October 10, 2023
By Tom Power October 10, 2023
By Sead Fadilpašić October 10, 2023
By Benedict Collins October 10, 2023
2 7 new movies and TV shows on Netflix, Max, Prime Video and more this weekend (October 6)
3 And that's how it all started: AI managed to design a robot that walks — from scratch, and in less than 60 seconds
4 Beware - GoldDigger malware will drain your bank accounts without you even realizing
5 The Samsung Galaxy Ring may launch with the Galaxy Z Fold 6
2 And that's how it all started: AI managed to design a robot that walks — from scratch, and in less than 60 seconds
3 Beware - GoldDigger malware will drain your bank accounts without you even realizing
4 Missing Bridgerton? Apple TV Plus' new show looks like a great satirical replacement
5 BlackBerry is a razor-sharp reminder that innovation waits for no one
Explore EW.com
Profile menu, spectre ending: a serious attempt to explain it.
I have a deep, abiding love for Crazy Bond. When people make favorite 007 movie lists, they always push the usual suspects towards the top. On Her Majesty's Secret Service ,   From Russia With Love ,  Goldeneye ,  Casino Royale . You used to see  Goldfinger  more; you see  Skyfall  all the time now. Those are worthy, fine movies. It is not controversial to like them. We tend to prefer a seriousness of intent in our goofy entertainment. We want fake things to feel "real."
But the lineage of Bond is mad. Mad, I tell you. Gadgets and rockets, henchmen übermenschen and oversexed geopolitics. Part of the fun of loving Bond is loving the tension between narrative poles: The urge toward something like reality and the simultaneous urge far, far away. For a long time, my favorite Bond movie was  You Only Live Twice , a monument to Pop Art set design and space-age paranoia and transformer helicopters and ninjas. Like every film in the franchise,  You Only Live Twice  is indefensible as a social document: Sean Connery goes undercover as "Asian Male," and freely swaps one partner-lover for another one. And if you're looking for everything "gritty realism" isn't, "Volcano Rocket Base" is it.
RELATED: Ranking All 24 James Bond Movies
And yet: There is an authentic raw power when Bond goes lysergic.  Diamonds are Forever  is a frequent travesty, but I'll never get over Charles Gray as multiple Blofelds, dying once or twice or thrice. The Roger Moore films veer slow, but the sets are delights of gauche grandeur: Every submarine interior looks like the Playboy mansion. (As a rule: I love any James Bond movie set designed by Ken Adam.) My favorite of the Moore Bonds,  For Your Eyes Only , is a movie about yachts and crossbows and figure skating and sharks; it ends with Bond flirting with Margaret Thatcher, except Bond's busy skinny-dipping, and Thatcher's actually flirting with a parrot.  Licence to Kill  is a movie about drugs and televangelism and Carey Lowell's haircut and sharks. (As a rule: I love any James Bond movie with sharks.) My feelings about  Die Another Day  and invisible cars and ice castles and sun lasers are a matter of record . (As a rule: Lasers, etc.)
The Daniel Craig Bonds never weren't a little crazy. We talk a lot about how Craig made Bond "real," how these movies gave Bond a "past." But  Casino Royale  has a funky side: Bond kills a man in the middle of the corpse-chic Bodies exhibit. That funk's all gone in  Quantum of Solace , a movie so completely unloved that it's probably overdue for reconsideration. I find it mostly unwatchable, a grimdark exercise in anti-joy. The last big scene in  Quantum  goes to a chic hotel with, WOW, a lot of squares on the outside! Squares! How chic! How minimal! How… square.
The genius of  Skyfall  was how it filtered the seriousness of  Casino Royale 's intent through the goofiness of the franchise's de facto form. Credit Roger Deakins, the  Skyfall  cinematographer. Even the worst Bond movies pre-Brosnan have great credits sequences — mostly created by Maurice Binder, who never stopped finding weird new ways for beautiful silhouettes to dance with bullets.  Skyfall  is as close as we'll ever come to a movie-length credits sequence. In Deakins' vision, Shanghai looks like an infinite mirror installation, and Macau looks like King's Landing via Salvador Dali, and a prison cell looks like the dream sequence from an Ingmar Bergman movie. (I don't remember why, but at some point in  Skyfall , they basically go to Atlantis.)
People don't love  Spectre . Chris Nashawaty gave it a B-minus, which is on the generous side . Last year, the film writer Film Crit Hulk wrote a towering essay-book-blog about the 007 series. One of his central big ideas is that the Bond franchise suffers from a self-afflicted case of Terminal Overreaction. Every Bond film is, in part, a portrait of the producers freaking out about the reaction to the last Bond film. You certainly get that sense from  Spectre , which takes everything that was apparently good about  Skyfall —and all the bad things that were too small to notice—and magnifies them.
But the Bond franchise is also a case study in zeitgeist overreaction. Part of the pleasures of loving Bond is how the franchise provides a pocket history of half a century of the blockbuster movie as an art form and as an ongoing concern. You watch the '70s become the '80s around the outskirts of the Moore Bonds. You watch film styles come, go, return.
You need to excavate a little.  A View to a Kill  is an incredible Grace Jones delivery system, if you can wade through an hour of equestrian noir. You need to always remember that the geopolitics of the James Bond franchise is a load of hot nonsense. The Brosnan Bonds tell you nothing about the realities of the '90s: The period when the Cold War quietly, gradually, suddenly shifted into the War on Terror. But the Brosnan Bonds tell you everything about our weird paranoid fantasies in the '90s: media moguls and renegade Russians and the corporate-terrorist complex.
So  Spectre  is an overreaction to our current blockbuster moment. Like  Quantum , it wants to be a serialized sequel. Like every superhero film, it wants to prove itself as a Saga. This is very silly, for the most part.  SPOILERS FROM HERE . It is silly that James Bond was a childhood friend-brother to Franz Oberhauser a.k.a. Blofeld, and it's silly that Oberhauser killed his father and faked his own death and changed his name to Blofeld and became the most evil man alive. Nothing that happens in  Spectre  holds up to even minor logical scrutiny. (Bond sets off on his mission because M leaves him a video with, basically, this instruction: "Kill this random guy and go to his funeral.") The logic stuff wouldn't matter in a lighthearted movie, but Spectre  keeps filtering in psychodrama and Snowden-era paranoia. It's like watching an episode of DuckTales about the financial crisis.
But I come not to bury  Spectre , but to weirdly praise it. Because the final act of the movie is so strange, so willfully obtuse, that it deserves extra attention. Put simply: I have no clear idea what happens in the last half hour of  Spectre . I'm not sure anyone really does. It's a final act that feels overly rewritten in four or five different directions. I guess you could just say it's "bad." It is radically unpleasant in the context of Bond movie history—and it dovetails on some bits of fan service so shameless that it's shocking they didn't just throw in Benedict Cumberbatch with robotic hands and a doctor's outfit.
To recap: Bond and Madeleine Swann are on a train to the middle of nowhere, because they found a map pointing them there. On the train, Bond and Swann bond over drinks, and then  really  bond after they rescue each other from Hinx—a henchman who deserves his own return trip, like when Jaws got a girlfriend in  Moonraker . They arrive in a desert. A car picks them up, and brings them to Villain's Lair. The design feels like a  You Only Live Twice  callback: a top-secret HQ in the hole at the center of a mountain.
In this case, the range is actually a meteor crater. We learn this because Christoph Waltz's big baddie welcomes Bond and Swann into a dark planetarium room with a gigantic meteorite at the center. Oberhauser and Bond talk about the meteorite hitting Earth, but they're really talking about each other.
At no point in any of this does Bond have a plan. At no point in any of this do Bond or Oberhauser talk about their shared history—and at no point does  Spectre  acknowledge the fundamental weirdness of two childhood frenemies becoming world-destroying espionage superhumans.
Instead, Oberhauser puts Bond into a brain drill. He tells Bond that his new name is Blofeld—something that doesn't matter at all to anyone—and then he starts drilling.
This is where things get a bit weird. And by "weird," I do at least partially mean "nonsensical." Based on a straw poll of my EW colleagues, the consensus is that all Blofeld is doing in this scene is torturing Bond: The "brain drill" is just designed to drill his nerve endings, make him feel tremendous pain.
But at one point, Blofeld starts saying some very strange things. He talks about how, if his weird little brain drill hits just the right part of Bond's brain, it will erase his ability to remember faces. He's talking, specifically, about the faces of the women close to Bond, now and then.
After the drill goes into Bond's head, Madeleine Swann walks over to him. She asks him if he recognizes her. And then—apropos of very, very little—she says: "I love you."
Suddenly, everything changes. Bond frees himself from the torture contraption—using, um, his strength. He gives Madeleine his exploding watch and tells her to throw it. A long time passes. Blofeld looks confused. Madeleine throws the watch right at him, and it explodes, engulfing him in flames. Bond grabs Madeleine, and runs outside, and kills everyone. But the  way  he kills everyone is strange. The Craig films tend to shoot action sequences with an eye toward cover tactics—think Jason Bourne, or  Gears of War . But as Bond exits the Spectre headquarters, he just keeps on walking right into the middle of enemy fire, and shooting people with a machine gun. Bond and Madeleine get up to the helipad, and  the entire base explodes behind them . It's a shot that recalls Schwarzenegger kissing Jamie Lee Curtis in  True Lies , with a nuke going off in the background.
Or is that the Schwarzenegger movie we should be thinking of? Suddenly, Bond is back in London, where he rejoins his squad of friend-partners M, Moneypenny, and Q. Off the top of my head, it's hard to think of any scenes in the entire James Bond franchise where all three of those characters were together; certainly, they were never united together as Bond's back-up A-Team.
But that's what happens here. The supporting cast goes off to stop the Intelligence Complex from becoming what the CIA already became a decade ago. Meanwhile, Bond says goodbye to Madeleine: She sees that he will never change, and she cannot go back to the life of espionage (her father was a member of Spectre before his suicide). But she tells him this, crucially,  while they are in the middle of a mission . I guess you could argue that at this point in the movie, Spectre seems to be destroyed—but it's a weird moment, right before the world gets saved, to announce that the relationship just won't work.
Madeline gets captured. Bond gets captured, too, but that doesn't last: Twice in the last half-hour of  Spectre , Bond just frees himself using the power of human strength. He walks into the ruined MI6 building, sees posters of all his dead enemies, his dead lover, his dead mother figure. He finds Blofeld, his left eye scarred. (This is meant to be a reference to Blofeld in  You Only Live Twice , but for this Bond, it feels more like a callback to Le Chiffre, whose scarred right eye cried blood.) Blofeld tells Bond that a bomb will destroy the building, and Madeleine is somewhere inside. He has three minutes.
And then Bond runs through the building. Webster's defines a building as: "a structure (such as a house, hospital, school, etc.) with a roof and walls that is used as a place for people to live, work, do activities, store things, etc." The MI6 building is a very large building, with multiple floors. Bond runs upstairs several flights, takes a second to look at Bloeld's helicopter, and then just finds Madeleine. They escape on a boat as the building explodes.
Then he shoots Blofeld's helicopter down with a pistol.
Then he finds Blofeld on a bridge. M watches from one side of the bridge; Madeleine watches from the other side. Bond doesn't kill Blofeld. He goes away with Madeleine. And then — the next day, two days later, a week later, a month—he goes back to Q branch and asks his old pal if he can borrow the car. And then he goes away with Madeleine, again.
Here's the question: Why is any of this happening?
Here's an answer: It's all in Bond's head. Because he is dying on Blofeld's operating table.
Roll with me on this for a second. When Blofeld is torturing Bond, he mentions an earlier part of the movie, when Hinx killed a man like the Mountain killed the Red Viper. He talks about the moment before the man died, when he was still breathing—but he was also not there anymore.
So then Blofeld starts digging his little contraption into Bond's head. I guess maybe he's just touching nerve endings, maybe? That's not what it looks like, and it's also not what Blofeld's stated purpose is. And is it just a coincidence that—right as the torture is at its most extreme—Madeleine suddenly tells Bond that she loves him? Just a coincidence that, right after that happens, Bond executes an escape that requires logical leaps totally absent from the past few movies: a talking killer who doesn't notice his prisoner escaping from poorly tied wrist-straps, a top-secret facility rigged to explode in one big chain reaction?
And is it just a coincidence that, after that incredible escape, Bond gets to live through a dream of constant catharsis that no other movie ever gave him: a damsel in distress, some pals who can help a friend in need, a damn helicopter-destroying pistol? This is the first time in any of Daniel Craig's movies that he gets the girl. And not just any girl. Madeleine Swann feels constructed as a perfect echo of Casino Royale 's Vesper Lynd—this time, with a happier ending. Bond learned Vesper was a traitor in Venice when she met with Mister White. In Spectre , Mister White offers Bond his daughter as a deeply twisted penance. (Bond makes love to Madeleine for the first time on a train; in Casino Royale , he meets Vesper on a train.)
RELATED: See decades of Bond Girls, then and now
I know, I know: The obvious answer is that Spectre has a poorly conceived third act, rewritten into obscurity, struggling to balance the divergent necessities of retconning the past four movies into a saga and ending a saga and making some weird point about Bond's job not letting him ever get close to anyone and letting Bond pull a Dark Knight Rises to run away with his climactic love interest.
But I don't just conjure up my Brazil  theory of  Spectre  as a lark. Every actor who has ever played James Bond has left the character unexpectedly. Connery knew he was leaving Bond, but then he came back twice. Moore played Bond forever, and then one day all involved decided he was finished. Dalton and Brosnan were ready for more. Lazenby seemed good either way.
And yet, their final moments as the character have odd, accidental resonance. At the end of A View to a Kill , Moore's 007 receives the Order of Lenin from the Russians: a symbolic end to the Cold War, years early. Licence to Kill  wraps up with Dalton's Bond playfully ensconced with Carey Lowell: an oddly perfect pairing. (It's the happier-ending alternate universe to Lazenby's farewell scene, mourning his dead wife—and, implicitly, a long life ahead of endless unsatisfying womanizing.) Brosnan's  Die Another Day  ending is the hyperbolized version of Dalton's: He's paired up with another badass partner-lover, except this time they're covered in diamonds. At the end of  Never Say Never Again , Bond goes to live in the Bahamas. Connery's still there .
Craig: Who knows? Maybe he'll do another. Maybe that will be a more obvious ending. But is it weird that I prefer to think of Craig's Bond, lying on that operating table, finally granted some grace in his vision of a more perfect world? Spectre  is raging against the dying of a light that's already dead: When it makes speeches about the overreach of the Intelligence State, it may as well be telling people not to start using social media. Whatever world Craig's Bond is fighting for is already long gone.
So maybe it's best to leave him there, in a final yearning death dream, on a final mission from which he knew there was no return. Bond walked into Blofeld's lair, eyes wide open. Bond left his own body there, eyes wide shut.
Share & More
Rent or buy
Categories Categories
Getting Started
Explore the official James Bond store for 007 model cars, gifts, apparel, and more
Customers also watched.
Cast and Crew
Other formats
39772 global ratings
How are ratings calculated? Toggle Expand Toggle Expand
Amazon Newsletter
About Amazon
Accessibility
Sustainability
Press Center
Investor Relations
Amazon Devices
Amazon Science
Start Selling with Amazon
Sell apps on Amazon
Supply to Amazon
Protect & Build Your Brand
Become an Affiliate
Become a Delivery Driver
Start a Package Delivery Business
Advertise Your Products
Self-Publish with Us
Host an Amazon Hub
› See More Ways to Make Money
Amazon Visa
Amazon Store Card
Amazon Secured Card
Amazon Business Card
Shop with Points
Credit Card Marketplace
Reload Your Balance
Amazon Currency Converter
Your Account
Your Orders
Shipping Rates & Policies
Amazon Prime
Returns & Replacements
Manage Your Content and Devices
Your Recalls and Product Safety Alerts
Conditions of Use
Privacy Notice
Your Ads Privacy Choices
Log in or sign up for Rotten Tomatoes
Trouble logging in?
By continuing, you agree to the Privacy Policy and the Terms and Policies , and to receive email from Rotten Tomatoes.
By creating an account, you agree to the Privacy Policy and the Terms and Policies , and to receive email from Rotten Tomatoes.
Email not verified
Let's keep in touch.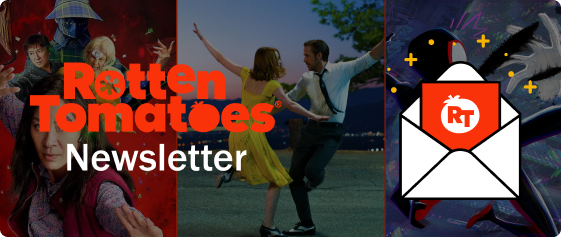 Sign up for the Rotten Tomatoes newsletter to get weekly updates on:
Upcoming Movies and TV shows
Trivia & Rotter Tomatoes Podcast
Media News + More
OK, got it!
Movies / TV
No results found.
What's the Tomatometer®?
Login/signup
Movies in theaters
Opening this week
Coming soon to theaters
Certified fresh movies
Movies at home
Netflix streaming
Amazon prime
Most popular streaming movies
What to Watch New
Certified fresh picks
Saw X Link to Saw X
The Royal Hotel Link to The Royal Hotel
Totally Killer Link to Totally Killer
New TV Tonight
The Fall of the House of Usher: Season 1
Goosebumps: Season 1
Lessons in Chemistry: Season 1
Frasier: Season 1
Shining Vale: Season 2
Harry Wild: Season 2
Murdaugh Murders: The Movie: Season 1
Most Popular TV on RT
Loki: Season 2
Sex Education: Season 4
Gen V: Season 1
Lupin: Season 3
Star Wars: Ahsoka: Season 1
Castlevania: Nocturne: Season 1
The Continental: From the World of John Wick: Season 1
Beckham: Season 1
Our Flag Means Death: Season 2
Top TV Shows
Certified Fresh TV
Most popular TV
Certified fresh pick
Loki: Season 2 Link to Loki: Season 2
All-Time Lists
Binge Guide
Comics on TV
Five Favorite Films
Video Interviews
Weekend Box Office
Weekly Ketchup
What to Watch
Marvel TV Ranked by Tomatometer
All Blumhouse Horror Movies Ranked
What to Watch: In Theaters and On Streaming
Celebrating Hispanic Heritage
Weekend Box Office Results: The Exorcist: Believer Scares Up a Solid Debut
TV Premiere Dates 2023
Trending on RT
New TM Scores
Killers of the Flower Moon
The Exorcist: Believer
Totally Killer
The Creator
2015, Action/Adventure, 2h 28m
What to know
Critics Consensus
Spectre nudges Daniel Craig's rebooted Bond closer to the glorious, action-driven spectacle of earlier entries, although it's admittedly reliant on established 007 formula. Read critic reviews
You might also like
Where to watch spectre.
Rent Spectre on Amazon Prime Video, Apple TV, Vudu, or buy it on Amazon Prime Video, Apple TV, Vudu.
Rate And Review
Super Reviewer
Rate this movie
Oof, that was Rotten.
Meh, it passed the time.
It's good – I'd recommend it.
So Fresh: Absolute Must See!
What did you think of the movie? (optional)
You're almost there! Just confirm how you got your ticket.
Step 2 of 2
How did you buy your ticket?
Let's get your review verified..
AMCTheatres.com or AMC App New
Cinemark Coming Soon
We won't be able to verify your ticket today, but it's great to know for the future.
Regal Coming Soon
Theater box office or somewhere else
By opting to have your ticket verified for this movie, you are allowing us to check the email address associated with your Rotten Tomatoes account against an email address associated with a Fandango ticket purchase for the same movie.
You're almost there! Just confirm how you got your ticket.
Spectre videos, spectre photos.
A cryptic message from the past leads James Bond (Daniel Craig) to Mexico City and Rome, where he meets the beautiful widow (Monica Bellucci) of an infamous criminal. After infiltrating a secret meeting, 007 uncovers the existence of the sinister organization SPECTRE. Needing the help of the daughter of an old nemesis, he embarks on a mission to find her. As Bond ventures toward the heart of SPECTRE, he discovers a chilling connection between himself and the enemy (Christoph Waltz) he seeks.
Rating: PG-13 (Language|Intense Sequences of Action|Sensuality|Some Disturbing Images|Violence)
Genre: Action, Adventure, Mystery & thriller
Original Language: English
Director: Sam Mendes
Producer: Michael G. Wilson , Barbara Broccoli
Writer: John Logan , Neal Purvis , Robert Wade , Jez Butterworth
Release Date (Theaters): Nov 6, 2015 wide
Release Date (Streaming): Jul 24, 2016
Box Office (Gross USA): $200.1M
Runtime: 2h 28m
Distributor: Sony Pictures Entertainment
Production Co: Danjaq Productions, Eon Productions Ltd., Columbia Pictures, MGM, Sony Pictures Entertainment
Sound Mix: Dolby Digital
View the collection: James Bond 007
Cast & Crew
Daniel Craig
Christoph Waltz
Léa Seydoux
Ralph Fiennes
Monica Bellucci
Ben Whishaw
Naomie Harris
Dave Bautista
Andrew Scott
Rory Kinnear
Jesper Christensen
Alessandro Cremona
Marco Sciarra
Stephanie Sigman
Screenwriter
Neal Purvis
Robert Wade
Jez Butterworth
Michael G. Wilson
Barbara Broccoli
Callum McDougall
Executive Producer
Hoyte Van Hoytema
Cinematographer
Film Editing
Thomas Newman
Original Music
Dennis Gassner
Production Design
Christopher Lowe
Supervising Art Direction
Andrew Bennett
Art Director
Ben Collins
Mark Harris
Neal Callow
Anna Pinnock
Set Decoration
Jany Temime
Costume Design
News & Interviews for Spectre
Your Epic Movie Franchise Binge Guide: The Best Way to Watch the Biggest Series
Daniel Craig Is Returning as James Bond – What Critics Are Saying
Black Mirror , Shine a Light , and More Available to Stream on Netflix and Amazon Prime
Critic Reviews for Spectre
Audience reviews for spectre.
Visually stylish and a nice homage to the 60s Bond movies, neatly tying together plot points from the previous Daniel Craig bond movies, but felt quite pedestrian, I never really felt anything for any of the characters: things just happened without any excitement or emotion. At least it wasn't too silly, but again lacked humour.

One of the most obvious characteristics of the Bond series is that each instalment of the franchise can sit on its own. Modern audiences are asked to believe that the character has been the same age for more than 50 years, and the series has bent or tinkered with its conventions ever so slightly as the decades have rolled past in order to stay relevant. While this has kept the Bond series as a whole firmly in the realms of fantasy, it has allowed individual entries in the series to push for something more gritty or realistic; if it works, it's embraced and carried forward, and if not the series reverts to type with very few tears. Since the franchise was effectively rebooted with Casino Royale, an approach more becoming of comic books has been employed: different writers and directors come in and somehow try to stitch all the character's actions together into an overarching narrative. Doctor Who, Sherlock and Star Wars have all shown that this is not an easy thing to pull off, and it's harder still to convince an audience that such an undertaking was always intentional. Spectre attempts to tie together the events of its predecessors with a story about chickens coming home to roost - and while there is much to applaud about Sam Mendes' film, it is also riddled with problems. The first such problem is the amount of emphasis given to each of the previous films. You would imagine that any story which seeks to claim that the events of Casino Royale, Quantum of Solace and Skyfall were all an elaborate means to bring us to this point would place an equal weight on each instalment and the events therein. Instead, Quantum of Solace has been practically airbrushed out of history; besides the odd mention of Quantum, we get no reference to its plot and Dominic Greene is never seen on camera. The refusal to even hint at it is too constant a factor for it to be an accident; it is as though the whole production threw up their hands, admitted that it was terrible, and then asked us to forget that it ever existed. A related problem is that the script for Spectre is deeply conflicted, especially when it comes to the film's female characters. Madeleine Swann is written like two completely different people who have been composited; one moment she's being icy cold, compelling and giving Bond a run for his money with a gun, the next she's being captured for the umpteenth time and needing to be rescued. For all the steps forward that the Daniel Craig era has taken, it still can't resist a damsel in distress. None of the women in Spectre are given a fair crack of the whip. Even if we put Léa Seydoux to one side, that still leaves us with Monicca Bellucci. The film has a great opportunity here, casting an older woman with the promise of a deeper relationship. Instead, she gets five minutes of screen time to look scared, sleep with Bond and then leave. Dressing her in stockings is at best a nod back to Teri Hatcher in Tomorrow Never Dies and at worst just lazy fanservice. Not every woman in Bond's life has to be helpless without him, and the series has been at its best when the women are equal to him - either in a fetishistic way, like Xenia Onatopp or Bambi and Thumper, or something more mature and three-dimensional. Then there are the villains to consider. Sherlock's Andrew Scott waltzes through the whole film like he has "bad guy" tattooed on his forehead, but at least he's fully committed to what he is doing. Christoph Waltz, meanwhile, is completely underwhelming as Blofeld. Having Bond and Blofield as adopted brothers is workable, but Waltz can't decide whether to play it as the Jew Hunter from Inglorious Basterds or as a straight-up pantomime. He seems uncomfortable in the costume, looking like Hyman Roth in The Godfather Part II but without the threat. Either it's just a bad performance, or Mendes didn't know what he wanted from the character. Further evidence of a confused director can be found in the torture scene. The rope torture and poisoning scenes in Casino Royale were justified; they were both an effective means of moving to a grittier style and a meaningful way of showing Bond's vulnerability. Torture has been used as a novelty in Bond films before - there's a lot of it in the Brosnan era, whether Xenia's thighs in Goldeneye or the neck-breaking chair in The World Is Not Enough. But here it feels all too routine, as if Mendes said: "We need a torture scene here" and then got the specifics from a trip to the dentist. Like Skyfall before it, Spectre makes a number of conscious nods to its back catalogue. There's a lot more references to the Connery era this time around, with the DB5 and the gadgets on the DB10 nodding to Goldfinger, and Blofeld's cat and base borrowing heavily from You Only Live Twice. The sequence on the train is essentially a more stereoidal take on the train fight in From Russia with Love, and Swann's appearance particularly in the dining car is strongly influenced by Tatiana Romanova. But unlike its predecessor, these references are here for their own sake rather to make any attempt at justifying the franchise's longevity. There are a lot of plot details in Spectre which don't make sense or which are disappointing - another probable consequence of having four writers. The DNA scan on the Spectre ring is both a very arbitary gadget and a contrived plot device, asking us to accept both the technology and the fact that all the people involved would have worn the same ring. Then there's the ease with which Bond is able to blow up Blofeld's base, or the comparable ease with which Blofeld is able to wire up the whole of the MI6 building without anyone noticing. The final act is deeply anticlimatic, falling emotionally short where The Bourne Ultimatum hit a home run. In the midst of all these niggles, flaws and frustrations, there is an awful lot about Spectre which can be enjoyed, at least in the moment. For all its concessions to cliché, the film does make some interesting points about our increasingly surveillance-driven world and how easily it can be manipulated. The set-pieces are beautifully filmed, with Mendes lending excellent coverage to both the car chases and the long opening shot in Mexico. If you only watch Bond films for the car chases and fight scenes, rest assured they are still exhilirating enough to allow you to gloss over the plot holes. There are also improved performances within the supporting cast. Ben Whishaw's Q in Skyfall was essentially Brains from Thunderbirds, but here he becomes more rounded and appealingly tetchy. It's a different Q from Desmond Llewellyn's, but it still feels like a kindred spirit. Ralph Fiennes was always going to have a hard job following Judi Dench as M, but here he rises to the occasion, taking the tension he exhibited in In Bruges and bringing along some devil-may-care attitude for the ride. The best aspect of Spectre, however, is the scene involving Mr White - if nothing else because it is the most effective at tying up a part of the overarching story. There's a wonderfully bleak, pathos-ridden quality to the scene, with one man utterly defeated and the other delaying the inevitable. The writing is unpredictable but coherent, with Craig and Jesper Christiansen dualling brilliantly and the latter giving a sad, dead-eyed performance. Hoyte von Hoytema, who shot Tinker, Tailor, Soldier, Spy, does a fantastic job, contrasting the dark, oppresive colours in the cabin with the stark, deathly white of the snow. Spectre is a watchable slice of the Bond saga which pales in regard to two of the three films which preceded it. It's still heaps better than Quantum of Solace, if only because it always has a rough idea of where it is going even during its moments of writing conflict. But while its visual spectacle can give Casino Royale and Skyfall a run for their money, it doesn't have either the brains or the heart to rise above them. Bond fans will embrace it, but the rest of us will be expecting more effort next time around.
This is the movie that fans wanted to be even better than the critically acclaimed "Skyfall" that was released back in 2012. This movie clearly isn't that sequel! However, it really is a movie that can be enjoyable if you watch it with the right audience. If you watch it with the most die-hard Bond fans, this movie probably isn't for you, but if you just love Bond and love spy films, this movie is definitely something that you should check out. Daniel Craig once again proves why he was chosen back in 2006 and Christoph Waltz (who probably wasn't the Bond villain everyone was hoping for) shows why he is one of the best actors out there right now.
Every couple of years we get to go to the movies and hear the immortal words "Bond is back!". It's been 53 years since Sean Connery stepped into the role that he made iconic or made him an icon. That is a debate for a later time. Six Bonds later and the franchise still delivers enjoyable adventures that span the globe (with the occasional dud). Spectre is officially the 24th film and it really harkens back to the Bond of 30 years ago. The previous three films have built to this point in which Bond (Daniel Craig) has found that there is a huge criminal syndicate called Spectre that has been behind the events going all the way back to Casino Royale. Spectre represents a series of events in which Bond attempts to pull back the curtain and expose the puppet master in the form of Ernst Stravo Blofeld (Christophe Waltz). What's interesting about Spectre is that after 45 years of legal wranglings James Bond finally gets to face his arch nemesis. Blofeld is a characters that has never been played by the same actor twice and Christophe Waltz is a wonderful return for the character. Cold, calculated evil delivered. Craig once again fits into Bond and exudes that dark, brooding Bond. Some have mentioned the Roger Moore era of Bond being represented in this film, but Craig keeps the film grounded. Each Bond is his own man, yet the same man. Bringing us to the story, it once again leads to world control. Not from nukes or space stations, but information. We live in an information age. Our bogeymen sit at computer screens now. Who is on the other end of that camera watching you.Bond stories tend to recycle themselves, but amazingly most of them hold up. Spectre is a very good follow up to the almost perfect Skyfall. What's enjoyable about James Bond films, particularly when comparing films with the Bournes and Mission: Impossibles out there. Each individual Bond film makes its own mark, be it in villains, locales, or general bad assery. Other spy franchise seem to blend together, creating a murky identity when trying to remember what film had this or that happen. Bond has never had that problem and it's one of the many reasons that these films endure and continue to endure.
Movie & TV guides
Shop Rotten Tomatoes: Game, Gifts Cards & More
RT Podcasts: Rotten Tomatoes is Wrong
What to Watch - In theaters & streaming
Here's Why the Next James Bond Film Is Called Spectre
J ames Bond is headed back to the big screen next year, and the new film finally has a name: Spectre . Bond superfans are giddy about this title. Here's why.
Luckily, Spectre is easier to decipher than some, more difficult past Bond titles like Quantum of Solace . Spectre, or rather SPECTRE, stands for the Sp ecial E xecutive for C ounter-intelligence, T errorism, R evenge and E xtortion, a global terrorist organization that plays a major role in the Bond stories. (You have to give them credit for stating their intentions openly with that acronym.) Many Bond villains count themselves as members of Spectre, including Dr. No ( Dr. No ), Emilio Largo ( Thunderball ) and, of course, Ernst Stavro Blofeld ( From Russia With Love , Thunderball and Diamonds Are Forever , to name but a few).
Spectre (the British spelling for specter, meaning ghost) was originally conceived by Bond novelist Ian Fleming in 1959 for the novel Thunderball as a villainous organization that could pose a threat to the British government even as the Cold War ended and political alliances shifted. (A savvy move: 56 years later, Spectre still lives on.)
Spectre is a commercial organization led by Blofeld—you may know him as the guy with the fluffy white cat, played amongst other actors by Donald Pleasence, Telly Savalas and Max Von Sydow—that recruits its members from criminal groups all over the world like the Gestapo, the Mafia and a fictional Soviet counterintelligence agency called SMERSH. In short, Spectre is not messing around: Members who fail to meet directives—like, "Kill James Bond"—face death.
In From Russia With Love , Blofeld explains using Siamese fighting fish as a metaphor (typical long-winded Bond villains!) that Spectre's main objective is to create conflict between two superpowers, wait until they are both vulnerable and then strike. The organization has no alliances and will blackmail both good and evil rulers alike.
Its assassins also tend to be pretty ruthless: From Russia With Love' s Red Grant practices murdering real people wearing Sean Connery Bond masks; the same movie's Rosa Klebb stabs people with a poisonous needle at the tip of her shoe; in Diamonds Are Forever Mr. Wint and Mr. Kidd drown a schoolteacher and then joke about sending pictures of the body to her students.
Blofeld, however, is the most evil villain of them all: Pleasence's take on the bald-headed criminal mastermind with a scar over his eye in You Only Live Twice has inspired many an action villain, including the parody Dr. Evil in Austin Powers . At one point Blofeld even murders Bond's wife in On Her Majesty's Secret Service. (Yes, Bond got married at one point, though he wasted little time after she died hopping back into bed with the various Bond girls.)
MORE: This Is the Awesome Car James Bond Will Drive In His Next Movie
Blofeld disappears after For Your Eyes Only because the filmmakers lost the rights to the character. (He even goes unnamed in that last movie, killed by Bond before the opening credits by being unceremoniously dropped down a smokestack from a helicopter.) The producers only just sorted out the legal issues in the past few years, which means that the Bond series can once again use the character Blofeld and the organization Spectre. In short, the return of Spectre has been highly anticipated, which is perhaps why the filmmakers opted to use the organization's name as the title.
Some fans thought that perhaps Spectre would be behind the events in 2006's Casino Royale : Bond tracks down a then-nameless criminal organization at the end of that film. But in the sequel, Quantum of Solace , audiences learn that the organization's name is, in fact, just Quantum (though it has many Spectre-like elements). Spectre' s new, vague synopsis suggests that Daniel Craig's Bond will only just discover Spectre for the first time in the new film. (Remember, Casino Royale rebooted the Bond franchise, so Craig's Bond has not yet met Blofeld or any other of the Spectre villains.)
But can the new Bond film live up to Spectre's reputation? Hopefully. Filmmakers have announced that Christoph Waltz and Andrew Scott have been cast in the film—both of whom are known for playing particularly popular and formidable villains, Waltz as the Nazi Col. Hans Landa in Inglourious Basterds and Scott as Moriarty in BBC's Sherlock . Might one of them turn out to be Blofeld? That's what Bond fanatics are hoping.
Get The Brief. Sign up to receive the top stories you need to know right now.
Read next: Create Your Own James Bond Cast
Meet the Newest Class of Next Generation Leaders
The Unwavering Confidence of Deion Sanders
Why Democrats Didn't Save McCarthy
The 100 Best Mystery and Thriller Books of All Time
Inside One Indian iPhone Factory
The Health Benefits of Nostalgia
Self-Silencing Is Making Women Sick : Essay
Want Weekly Recs on What to Watch, Read, and More? Sign Up for Worth Your Time
Write to Eliana Dockterman at [email protected] .
JavaScript seems to be disabled in your browser. For the best experience on our site, be sure to turn on Javascript in your browser.
Cookie policy
I agree that this Website uses cookies and similar technologies for providing me this Website and its functionalities, for obtaining insights about its use and for providing me relevant advertisements. You may change the settings to activate or deactivate each category of cookies. To find out more about cookies, please see our Cookie Notice .
Configure my cookies
Click on each button to activate or deactivate the use of each type of cookies. A colored button indicates if the cookies are active (red), or inactive (grey).
These are cookies that are required for the operation of the Website and for you to be able to complete services you ask for. They include, for example, cookies that enable you to log into secure areas of the Website.
These cookies record information about choices you make on the Website, such as your user name, language or the region you are in. In this way, we are able to personalize your visit to the Website.
These cookies allow us to collect information about how visitors use the Website, for example to count visitors and to see how visitors move around the Website. They record your visit to the Website, the pages you have visited and the links you have followed. These cookies do not collect information that identifies you. All information is anonymous. This helps us to improve the way the Website works.
These cookies allow you to share Website content with social media platforms (e.g, Facebook, Twitter, Instagram). We have no control over these cookies as they are set by the social media platforms themselves. Please have a look at section 3 of the Cookie Notice about pixels and social plug-ins to learn more about how social media cookies are used in association with social plug-ins.
These cookies allow us to deliver tailor-made advertisements to you on third party websites based on your interests in our products and services manifested during your visit on our Website. These cookies do not collect information that identifies you. All information is anonymous.
Watch Comparator 0
Favorites 0
Language Back Close language menu
MyOmega menu
Change language
Open search Search Search
Watch Comparator ( )
You have no watches to compare.
To start comparing, browse the collection of OMEGA watches .
Select between 2 to 4 watches to compare.
My Omega Dashboard
My Personal Information
My Order history
My Favourites
My Favourite Stores
I have an account
I don't have an account
Create a My OMEGA account to benefit from our exclusive services and keep up to date with our latest publications.
0 }"> Basket 0 --> 1 --> 0 }"> Open Basket 0 --> 1 -->
Collections menu
Planet Omega
SCREEN LEGENDS
No Time To Die
Awards season
OMEGA & SPECTRE
The two seamasters of commander bond.
Aqua Terra 150M
Master Co‑Axial Chronometer 41.5 mm
Seamaster 300
Master Co‑Axial Chronometer 41 mm
"SPECTRE" Limited Edition
Carousel controls
FILM STILLS
NAOMIE HARRIS JOINS OMEGA
Naomie harris.
View Naomie's favourite OMEGA watches Master Co‑Axial Chronometer 34 mm Co‑Axial Chronometer 34 mm Quartz 24 mm Quartz 27.4 mm
Spectre (I) (2015)
Full cast & crew.
Directed by
Writing credits , cast (in credits order) verified as complete , produced by , music by , cinematography by , editing by , casting by , production design by , art direction by , set decoration by , costume design by , makeup department , production management , second unit director or assistant director , art department , sound department , special effects by , visual effects by , stunts , camera and electrical department , animation department , casting department , costume and wardrobe department , editorial department , location management , music department , script and continuity department , transportation department , additional crew , thanks .
Release Dates | Official Sites | Company Credits | Filming & Production | Technical Specs
Contribute to This Page
Recently Viewed
Today's news
Skullduggery podcast
Conspiracyland
My Portfolio
Personal finance
Daily Fantasy
Horse Racing
GameChannel
Team apparel and gear
Shop BreakingT Shirts
Entertainment
Style and beauty
Privacy Dashboard
Yahoo Entertainment
'spectre' $70.4m opening: still 2nd highest 007 debut behind 'skyfall', but not that far from 'quantum of solace' – monday am.
7TH UPDATE, Monday 9:10AM: As many predicted, Spectre did not come in at the $73M that Sony reported yesterday, rather lower at $70.4M per their reported actual today. While that opening weekend figure is still the second highest for a 007 title behind Skyfall, one can't help but notice that Spectre 's debut is $20.4M less than its predecessor (which made $90.6M including previews) and it's $2.7M higher than Quantum of Solace. Really, nobody was expecting it to be that low. As we mentioned all weekend, middling reviews are slowing turnstiles for Spectre, plus moviegoers can blatantly see the film isn't leaving them as floored as Skyfall. 20th Century Fox's The Peanuts Movie is taking the No. 2 spot for the weekend with an opening that's $1M shy of what was reported yesterday, $44M. Again, Peanuts was never a threat. It appealed to completely different demo of moms and kids. The thinking was that nostalgic adults would be swayed to go to Peanuts, however Spectre had Peanuts beat in that regard winning over 35% of adults over 50 (to Charlie Brown's 10%) and 78% over 25 (to 54% over 25).
But there's a silver lining for Sony, MGM and Eon when it comes to Spectre. Of those film financier sources who Deadline has spoken with, they believe the film will continue to rally abroad as Bond always does, driving this $350M production (that includes P&A) to a $900M, possibly even $1 billion global take. Various reports in the media have cited that Sony profited $57M off the record franchise Skyfall $1.1B haul. MGM is reported to receive 75% of the profits on Spectre, while Sony collects 25% after recouping production and ad spend costs. Both MGM and Sony split the production and P&A cost 50/50. MGM controls 007 TV rights and home entertainment, the latter which is distributed through an exclusive deal with 20th Century Fox Home Entertainment.
Despite Spectre falling 37% from Saturday to Sunday with $16.68M — a decline that's not as steep as Quantum 's -43%, but steeper than Skyfall 's Sunday decline of 37% — Sony is looking for a boost midweek from the Veterans Day holiday. In addition, unlike previous Daniel Craig Bonds which faced competition largely from a Twilight film in their second frame, Spectre can rely on the projection that it will hold No. 1 next weekend, hopefully posting a second weekend decline that's better than Skyfall 's -54% and Quantum 's -60%. Next weekend, the only two wide entries are Warner Bros.' Chile miner disaster pic The 33 and the CBS Films holiday comedy Love the Coopers.
6TH UPDATE, Sunday 8AM: When it comes to Spectre 's ticket sales, it's as though Mr. Bond was stuck in quicksand all weekend long. After the industry raised opening weekend expectations for Bond 24 to a fever pitch of $80M by mid-day Friday, projections fell, and continued to fall to the point where Spectre looks like it's going to make $71M-73M this weekend, which is toward the lower end of what we predicted pre-opening . Sony is reporting $73M this morning, but some rival studio analysts think Spectre could go a bit
lower. You would think that with an A- CinemaScore on a tentpole like this, word of mouth would be working to Spectre 's advantage. And it could be, it's just that we might not realize the full benefit for a while. Since this is an adult-fan franchise — Spectre alone drew a heavy 78% over 25 — that means the audience might not rush to see the film. They'll wait for Thanksgiving, even Christmas. Working to Spectre 's advantage is the fact that there's not a big tentpole in the market until Nov. 20 when The Hunger Games: Mockingjay – Part 2 opens. Last time in November 2012, the final Twilight movie stepped on Skyfall 's toes in its second weekend, yielding a 53% decline.
Overseas, Spectre is faring much better with a worldwide cume at $300M in less than two weeks. When Skyfall opened, it had a three weekend foreign lead on domestic, so by the time domestic opened on Nov. 9-11, 2012, global stood at $598.4M. I'm told that on
comparative territory by territory basis that Spectre is besting Skyfall 's opening weekend in Mexico, Southeast Asia and last weekend in the U.K. But the big question as MGM/Eon deliberate which studio they'll take the 007 franchise to next, is whether Spectre will turn a profit with its less-than- Skyfall grosses off a $375M cost that includes production and P&A. Per Sony insiders and even non-rival film financial analysts, there's no question Spectre will be in the black. Stateside should bring in at least $250M with foreign making up at least 70% of Spectre 's total cume with a final global between $900M-$1B. Forty-percent of international has yet to open with China and South Korea going next weekend.
Sony head of worldwide marketing and distribution Josh Greenstein said, "We're happy with the domestic opening, but we're really thrilled by the foreign box office. Bond is such a global franchise and Spectre is truly an international and global film. You can see the writing on the wall." MGM/Eon should take note that ever since Sony took a hold of 007, the last four Craig titles have repped 41% of the franchise's $6.3B total worldwide gross.
What's happening stateside is that audiences are obviously conversing that Spectre isn't as good as Skyfall. Some gripe that Spectre has all the action tropes of its last three movies, while others think the Bond character origin reveals in this film are just too good to be true. Is the franchise damaged? No, but it's gonna take another dose of Viagra to exceed fans' expectations as they're still entranced by Skyfall. Also, something to consider with Spectre: It's the longest-running title time-wise in the Craig canon at 148 minutes.
Let's just hope that Spectre, currently the 2nd best domestic debut for Bond behind Skyfall 's $88.4M, doesn't sink any further today toward Quantum of Solace ($67.5M) territory which is the least favorite of the Craig 007 titles (with a B- CinemaScore). Sunday NFL games won't help, as they pry a bulk of guys away. Spectre dipped an estimated 4% from its $28M Friday (second best behind Skyfall 's $30.5M) to $26.4M; the last time that happened among the Craig titles was with… Quantum. Skyfall , due to its huzzah, spiked 11%, while Casino Royale saw a 5% uptick between Friday and Saturday.
Imax hubs generated $9.1M for Spectre at 374 screens, a $24K+ per screen average. Nine of Spectre 's top 10 playdates are Imax locations. 429 PLF theaters made $8M repping 11% of Spectre 's opening. Cinemark XD leads US exhibitors with an estimated gross of $1.85 million in 112 XD locations.
Over on the Fox lot, they're doing the Snoopy dance, not just because The Peanuts Movie beat its $40M estimate with a $45M opening, but also because The Martian wasn't wounded much by Bond, dipping 21% in its 6th frame, just $3M shy of the double century mark at the box office. 27% of Peanuts cash came from 3D. Matinees pushed Charlie Brown to a 62% hike on Saturday with $19.6M to Friday's $12.1M. Some Sony insiders believe that the Peanuts ganged up on Bond, and stole some of the spy's lunch money. I really don't think Peanuts was a threat in any way. It brought in a significantly younger demo (46% under 25), and more mom crowd (55% ladies) — and they're not the primary demo for Bond. Yes, Skyfall didn't have any competition when it opened, but Spectre would probably be seeing the same B.O. trajectory sans Peanuts in the market, simply because it's coming up short in its wonder next to Skyfall.
70% of the Peanuts audience was family and the non-family segment was split evenly between teens and non-parent adults. Peanuts fared best east of the Rockies with the top theaters coming from a melange of states such as NJ, CA, TX, VA, NY, and FL. Overperforming cities included NYC, Chicago, Philadelphia, Detroit and Charlotte. Much like Spectre turned itself into an event film with its number of promotional partners and tie-ins, Fox also began the drum roll for the reboot of this family film on the big screen, arguably the first time a Peanuts film hit the theaters since 1980's Bon Voyage Charlie Brown.
Fox domestic distribution chief Chris Aronson gave props to his fellow studio marketing chief this morning, saying "Marc Weinstock and his team managed to hit the nostalgic audience, but also made the Peanuts property relevant for a new generation, which is a very difficult thing to do in today's fragmented world." It was an easy feat from the onset to pull in the adults, but it was the teen turnout that surprised Fox executives the most.
Digital, which included several elements, was key in hooking the young set. Fox took advantage of tubthumping the film during key cultural events stateside (read: MLB Opening Day "Catch" activation, during which 25,000+ fans joined in one of the largest games of digital catch). There was a Mother's Day
celebration video which clocked 823K+ views. A Happy New Year's creative had an organic reach of 20M+. Peanuts Movie Twitter campaign used a number of event-ized hashtags and partners to create full day activations. In sum, the entire Twitter campaign generated a total of 5.8M Tweets, with a reach of 425.7M and exposure of 2B+. On Snapchat, Peanuts created the first-ever sponsored Snapchat Lens on Halloween (one of the largest photo-sharing days of the year). There was even a Wah-Wah Machine, which engaged fans by turning their text messages into customized WAH-WAH's they could share on their personal social platforms. But one social Peanuts piece of marketing that many had a ton of fun with across Facebook, Twitter and Instagram was the The PeanutizeMe Character Creator which hosted 14MM+ sessions with 6MM+ characters created. PeanutizeMe even got a special call-out by Jimmy Fallon on The Tonight Show. Like Universal with its Minions mobile game and Furious 7 social groundswell, Fox is just as sharp when it comes to digital promotions. That Rio Angry Birds game, which also played into opening that movie, is still unforgettable. "There's a positive message about Peanuts that is resonating with moviegoers of all ages. That's what sets it apart." added Aronson.
The weekend's top 10 for Nov. 6-8 as compiled by Deadline's Amanda N'Duka :
1). Spectre (SONY), 3,929 theaters / $28M Fri. */ $26.75M Sat. (-4%) / $18.25M Sun. (-32%) / 3-day cume: $73M /Wk 1 *includes $5.25M of Thursday previews. Industry calculation: $71.6M.
2). The Peanuts Movie (FOX), 3,897 theaters / $12.1M Fri. /$19.6M Sat. (+62%) / $13.3M Sun. (-32%) /3-day cume: $45M /Wk 1
3). The Martian (FOX), 2,855 theaters (-363) / $2.6M Fri. /$4.3M Sat. (+66%) / $2.4M Sun. (-44%) /3-day cume: $9.3M (-21%)/ Total cume: $197.1M / Wk 6
4). Goosebumps (SONY), 3,051 theaters (-567) / $1.7M Fri. /$3.3M Sat. (+95%) / $2.1M Sun. (-35%) / 3-day cume: $7M (-29%)/Total cume: $66.5M /Wk 4
5). Bridge Of Spies (DIS), 2,767 theaters (-106) / $1.8M Fri. /$2.7M Sat. (+54%) / $1.6M Sun. (-41%) /3-day cume: $6.1M (-26%)/Total cume: $55M /Wk 4 Industry calcuation: $6M
6). Hotel Transylvania 2 (SONY), 2,274 theaters (-688) / $793K Fri. /$1.7M Sat. (+119%) / $1.1M Sun. (-35%) / 3-day cume: $3.6M (-39%) / Total cume: $161.3M /Wk 7
7). Burnt (TWC), 3,003 theaters (0) / $897K Fri. /$1.3M Sat. (+42%) / $833K Sun. (-35%) /3-day cume: $3M (-40%)/ Total cume: $10.2M /Wk 2 Industry calculation: $2.9M
8). The Last Witch Hunter (LGF), 2,286 theaters (-796) / $702K Fri. / $1.2M Sat. (+72%) / $738K Sun. (-39%) /3-day cume: $2.65M (-49%) /Total cume: $23.6M /Wk 3
9). The Intern (WB), 1,071 theaters (-450) / $540K Fri. /$820 Sat. (+52%) / $450K Sun. (-45%) /3-day cume: $1.8M (-25%)/Total cume: $71.4M/ Wk 7
10). Paranormal Activity: The Ghost Dimension (PAR), 1,087 theaters (-443) / $510K Fri. /$760K Sat. (+49%) / $380K Sun. (-50%) /3-day cume: $1.65M (-52%)/ Total cume: $16.3M / Wk 3
Our Brand Is Crisis (WB), 2,202 theaters (0)/ $450K Fri. /$635K Sat. (+41%) / $415K Sun. (-35%) /3-day cume: $1.5M (-54%)/Total cume: $6M /Wk 2
Suffragette (FSL), 222 theaters (+199)/ $221K Fri. //$338K Sat. (+53%) / $220 Sun. (-35%) /3-day cume: $779K (+354%)/ Total cume: $1.1M /Wk 3
Scouts Guide To The Zombie Apocalypse (PAR), 1,151 theaters (-358)/ $188K Fri. /$282K Sat. (+50%) / $160K Sun. (-43%) / 3-day cume: $630K (-66%) / Total cume: $3.15M /Wk 2
Miss You Already (RSA), 384 theaters / $173K Fri. /$233K Sat. (+35%) / $151K Sun. (-35%) /3-day cume: $557K /Wk 1
Spotlight (OPRD), 5 theaters / $89K Fri. /$118K Sat. (+32%) / $95K Sun. (-20%) /3-day cume: $302K / Per screen: $60K /Wk 1
Everyday I Love You (ABS), 80 theaters / $75K Fri. /$104K Sat. (+39%) / $68K Sun. (-35%) /3-day cume: $246K /Wk 1
Brooklyn (FSL), 5 theaters / $52K Fri. /$75K Sat. (+45%) / $55K Sun. (-27%) /3-day cume: $181K / Per screen: $36K /Total cume: $237K /Wk 1
The Man In 3B (FREE), 50 theaters / $34K Fri. /$47K Sat. (+35%) / $30K Sun. (-35%) /3-day cume: $111K /Wk 1
Ex-Files 2: The Backup (ASIA), 18 theaters / $30K Fri. /$45K Sat. (+47%) / $31K Sun. (-30%) /3-day cume: $107K /Wk 1
Trumbo (BST), 5 theaters / $22K Fri. /$32K Sat. (+42%) / $23K Sun. (-25%) /3-day cume: $77K /Per screen: $15K / Wk 1
In Jackson Heights (ZIPP), 1 theaters / $3K Fri. /$6K Sat. (+103%) / $4K Sun. (-40%) /3-day cume: $13K / Wk 1
Peggy Guggenheim: Art A (SUBD), 1 theaters / $4K Fri. /$4K Sat. (+15%) / $3K Sun. (-35%) /3-day cume: $11K / Wk 1
5th UPDATE, 11:48PM: Spectre , the latest in the James Bond franchise, and the family friendly animated film The Peanuts Movie both held onto their audiences Saturday so they are right in line with this morning's estimated grosses — Spectre is landing around $73M and Peanuts is doing the Snoopy dance to the tune of $44M to $45M.
Spectre received an A- CinemaScore, which translates to an average 3.5 multiple; while we have to see what its second weekend percentage drop might be, it should have a decent ride next weekend, too, as there is nothing on the release schedule to challenge it. Same with Peanuts as Good Dinosaur doesn't arrive until Thanksgiving. So the release dates for both Spectre (Sony) and Peanuts (Fox) were well chosen by their distribution teams.
If there was any surprise at all today (Saturday), it was that the two other films that appeal to younger audiences — Goosebumps and Hotel Transylvania 2 — both over performed on Saturday giving them a higher than anticipated weekend gross. Here's how the Top Five look tonight:
1). Spectre (SONY), 3,929 theaters / $27.5M Fri. (includes $5.25M previews) / $26.6M to $27M Sat. (-3%) / 3-day cume: $72.9M to $74M+ /Wk 1
2). The Peanuts Movie (FOX), 3,897 theaters / $12M+ Fri. / $19.5M Sat. (+61%) / 3-day cume: $44.9M / Wk 1
3). The Martian (FOX), 2,855 theaters (-363) / $2.5M Fri. (-26%) / $4.3M to $4.6M (+66%) / 3-day cume: $9.47M to $9.75M / Total cume: $197.2M / Wk 6
4). Goosebumps (SONY), 3,051 theaters (-567) / $1.68M Fri. (-44%) / $3.2M Sat. (+92%) / 3-day cume: $7M / Total cume: $66.5M / Wk 4
5). Bridge Of Spies (DIS), 2,767 theaters (-106) / $1.75M Fri. (-28%) / $2.76M Sat. (+58%) / 3-day cume: $6M / Total cume: $54.7M / Wk 3
Anita Busch reported the Saturday night box office report.
4th UPDATE: 7:59 AM:
There's a lot of analysis below, so I'm cutting right to the chase: Spectre should end the three-day around $73M to $74M and change, very close to estimates we had early in the week. That will make this film the second best opening of all time for a Bond film, behind only Skyfall which cumed $88.4M and ended up making a total domestic gross of $304.4M. Sony did a good job opening this film, given that Skyfall had the added bonus of a major push during the Olympics last time around. Internationally, Spectre is taking off in 66 more markets this weekend (including Europe and Latin America), after a stellar performance in the U.K. It doesn't release in China until next Friday. Those grosses will roll in tomorrow morning.
In the meantime, this weekend may set a record in total box office gross for all films in the first weekend of November, depending on how these new pictures play out today.
When Skyfall opened in 2012, it bowed in a weekend clear of any other big titles — all it had up against it was the second of Wreck-it Ralph . This time around domestically, Spectre has one other film in the market and it's another animated play.
The other new opener, Fox's animated Peanuts movie, initially has performed better than estimated and will come in around anywhere between $40M to $45M (we figured $40M in estimates during the week). Peanuts is playing more like holiday fare — with a lot of kids in big cities off from school Friday, it may have been a bit front-loaded. Given today's matinee numbers, the Saturday decline is looking more significant. This picture is appealing to little girls (and you know how they fueled Frozen ), but in order to maintain, it's gotta have a wider demo appeal. We'll see tonight.
In a crowded market for indie fare, Oscar hopeful Spotlight , in its first weekend out, may get just around $60K per screen on its five screens for Open Road Films, and that includes its play in Boston where the film is set. Exit polls are extraordinary, 89% saying they would definitely recommend the film, and 83% calling it excellent. Bleecker Street's Trumbo , also in five screens has only $14,600 per screen. Both are considered possible Best Picture contenders.
Meanwhile, must note that Spectre took business away from The Martian and Disney's Bridge of Spies this weekend as it grabbed a similar demo. Spectre also has 373 Imax screens and 400-plus PLF screens in its pocket. Still, The Martian is edging ever closer to the $200M mark for Fox.
In its second weekend, we saw a decent hold for TWC's Burnt (-38%), but it's cume is only $10.3M after its second round in the kitchen. Warner Bros.' Our Brand is Crisis dropped 53% and after two frustrating weekends is barely going to crack the $6M mark. Scouts Guide to the Zombie Apocalypse is … where is it? Oh, it slid to N0. 18 for a crash and burn drop of 69% in week two. Here's how it looks this morning:
1). Spectre (SONY), 3,929 theaters / $27.5M Fri. (includes $5.25M previews) / 3-day cume: $73M to $74.3M /Wk 1
2). The Peanuts Movie (FOX), 3,897 theaters / $12M+ Fri. / 3-day cume: $40M to $45M / Wk 1
3). The Martian (FOX), 2,855 theaters (-363) / $2.5M Fri. (-26%) / 3-day cume: $9M to $9.5M (-22%)/ Total cume: $196.6M to $197.2M / Wk 6
4). Goosebumps (SONY), 3,051 theaters (-567) / $1.68M Fri. (-44%) / 3-day cume: $6.6M (-32%)/ Total cume: $66M / Wk 4
5). Bridge Of Spies (DIS), 2,767 theaters (-106) / $1.75M Fri. (-28%) / 3-day cume: $6.1M to $6.5M (-28%) / Total cume: $54.8M to $55M / Wk 3
6). Hotel Transylvania 2 (SONY), 2,274 theaters (-688) / $794K Fri. (-55%) / 3-day cume: $3M+ to $3.4M (-45%) / Total cume: $160.5M to $161M /Wk 7
7). Burnt (TWC), 3,003 theaters (0) / $895K Fri. (-50%) /3-day cume: $2.9M to $3.1M (-38%) / Total cume: $10M+ / Wk 2
8). The Last Witch Hunter (LGF), 2,286 theaters (-796) / $693K Fri. (-55%) / 3-day cume: $2.2M (-57%) / Total cume: $23.15M /Wk 3
9). The Intern (WB), 1,071 theaters (-450) / $540K Fri. (-26%) / 3-day cume: $1.78M (-27%) / Total cume: $71.35M / Wk 7
10). Our Brand Is Crisis (WB), 2,202 theaters (0) / $441K Fri. (-60%) / 3-day cume: $1.55M (-53%) / Total cume: $5.8M to $6M / Wk 2
18). Scouts Guide To The Zombie Apocalypse (UNI), 1,151 theaters (-358) / $188K Fri. (-73%) / 3-day cume: $568K (-69%) / Total cume: $3.1M / Wk 2
Miss You Already (RSA), 384 theaters / $173K Fri. / 3-day cume: $459K / Per screen average: $1,380 / Wk 1
Spotlight (OPRD), 5 theaters / $90K Fri. / 3-day cume: $300K / Per screen: $58K to $60K / Wk 1
Everyday I Love You (ABS), 80 theaters / $75K Fri. / 3-day cume: $234K / Per screen: $3,218 / Wk 1
Brooklyn (FSL), 5 theaters / $52K Fri. / 3-day cume: $52K / Per screen: $35,500 / Total cume: $176K /Wk 1
The Man In 3B (FREE), 50 theaters / $34K Fri. / 3-day cume: $102K / Per screen: $2,848 / Wk 1
Trumbo (BST), 5 theaters / $22K Fri. / 3-day cume: $74K / Per screen: $14,600 / Wk 1
Anita Busch handled the Saturday morning box office report.
3RD UPDATE, 9PM: As the old, crusty guy in the cabin tells 007 in Spectre : " Mr. Bond, you're like a kite, dancing around in a hurricane." You could say the same thing about Spectre 's opening weekend grosses. Matinee projections pointed toward an $80M weekend opening and by midnight Friday, Spectre 's opening is closer to the estimates that were first projected earlier in the week: $75M.
's Friday is currently looking like $28.1M for the Sony/MGM/Eon co-production, still second among the opening days of the last four Daniel Craig Bond films behind Skyfall 's $30.5M and ahead of Quantum of Solace 's $27M. Total estimated production cost on Spectre is at $250M with U.S. TV ad spend at $21.5M per iSpotTV. Already, overseas is well north of $80.4M. Factor in at least an estimated $100M P&A spend, and Spectre has a way to go before it breaks even.
Spectre received an A- CinemaScore, which is the same grade as Casino Royale, a tad lower than Skyfall 's A, and thankfully higher than the B- that Quantum of Solace earned. One of the more interesting takeaways in regards to the difference between Spectre and Skyfall is that Daniel Craig's popularity increased between the two films: 46% of the crowd came out for him this time vs. the 38% during Skyfall. The latest string of Craig 007 films have typically skewed toward older males, and that same demo was predominant tonight with 54% guys, 78% over 25. There was a tad more women this time around at Spectre with 46% to Skyfall 's 40%. Both males and females gave the film an A-, but pulling down its score was the older 007 fans: The blue hairs, who repped 35% of the 50+ demo, gave Spectre a B+.
Even before the film opened, both Sony and other rival distribution executives predicted Spectre 's slight downfall from Skyfall . It's just tough to top that film . It set a new dramatic standard for the franchise from a character origins standpoint; the title alone referred to Bond's childhood home estate. You can't blame the marketing for Spectre . Tracking
increased over the last two weeks, which indicates marketing worked: Total awareness moved from 65% to 75%, while unaided awareness surged from 9% to 23%. Furthermore, Sony aligned itself with a slew of guy brands from Gillette razors to Jaguar Land Rovers.
From the March teaser trailer, Sony aptly promised that Spectre would continue the character story line it laid out with the previous Craig films, promptly picking up where Skyfall left off: MI6 HQ is now in ruins. Moneypenny gives Bond a box of Skyfall memorabilia, notably a childhood photo indicating he might have a long-lost relative in Spectre . Also, it introduced Christoph Waltz's villain and the Spectre committee, a criminal org that first appeared in Dr. No. However, rival distribution chiefs cited that the less-than- Skyfall reivews ( Spectre has 62% to Skyfall 's 93%) would certainly impact business. Bond skews heavily toward older males, and given how adults are swayed by critics, that's why there's a slowdown from Skyfall to Spectre.
When it comes to the further dramatization of Bond's roots in Spectre , some critics feel that the movie is just grasping at straws in regards to its big reveals. I mean, it's not like the snow bunny that Bond bed in For Your Eyes Only, Bibi Dahl , arrives and announces "James, it's been 34 years. I'd like to finally introduce you to your kids." That would have been more of a logical, riveting payoff for Bond fans. (duly note that Neal Purvis and Robert Wade have been part of the 007 scribe team going back to 1999's The World Is Not Enough ). Rex Reed of The New York Observer whined about Spectre: "The trouble is, we've seen it all before. Despite a plot trajectory that changes so often they seem to be making it up as they go along, everyone on and off the screen seems to be doing it by the numbers". Wall Street Journal 's Joe Morgenstern huffed, "Debilitating fatigue has set in…clumsy acts of cannibalization in a new movie that recycles old concerns about secret service operatives like Bond becoming obsolete in a high-tech world."
Coming on strong and chasing Bond down: 20th Century Fox's The Peanuts Movie which is reaping an A CinemaScore. Talk about overperformance. Friday is between $12M-$13M currently for the CGI version of the classic Charles Schultz cartoon, with an industry projected opening of $47M-$48M. The initial assessment for this animated feature was that the older parents were going to drag their kids to this movie, versus the other way around (which is the way it usually goes down). 38% of those taking in Snoopy and Charlie Brown were under 18 and they gave it an A+. The 25 under/over set was split 50/50, with slightly more females than men. Peanuts cost an estimated $100M with the cost of TV ads at $15.5M per iSpotTV.
Among adult titles, Fox's The Martian and Disney/DreamWorks' Bridge of Spies continue to write their meal tickets throughout the fall. Martian is currently estimated to dip only 19% in its sixth frame with an estimated $9.5M FSS and a cume by Sunday of $197.3M. The Steven Spielberg-Tom Hanks combo is expected to post a soft decline of 26% in weekend four with $6.1M and a running total cume by the end of the weekend of $55M. Steve Jobs looks like it was infected with malware, but alas that's not the case: The film lost 2,072 theaters, free falling 74% in its fifth weekend with $698K and a total cume of $16.6M.
Among the new arthouse entries, Open Road's Spotlight looks to make that $50K per theater mark from five runs in Boston, New York and Los Angeles with an estimated FSS of $262K. Fox Searchlight's Brooklyn looks to make $232K by Sunday after opening Wednesday with a per theater of $46K (over 5-days) from five runs in New York and Los Angeles. Bleecker Street's Trumbo has less money in its pockets with a projected $14K per theater or $70K from five NY and LA runs.
The top 10 films for the weekend of Nov. 6-8 per industry estimates as compiled by Deadline's Amanda N'Duka:
1). Spectre (SONY), 3,929 theaters / $28.1M Fri.*/3-day cume: $75M /Wk 1 *includes $5.25M Thursday night previews
2). The Peanuts Movie (FOX), 3,897 theaters / $12-$13M Fri. /3-day cume: $47-$48M /Wk 1
3). The Martian (FOX), 2,855 theaters (-363) / $2.7M Fri. (-23%)/3-day cume: $9.5M (-19%)/ Total cume: $197.3M / Wk 6
4). Goosebumps (SONY), 3,051 theaters (-567) / $1.7M Fri. (-44%)/ 3-day cume: $6.7M (-32%)/Total cume: $66M /Wk 4
5). Bridge Of Spies (DIS), 2,767 theaters (-106) / $1.8M Fri. (-28%)/3-day cume: $6.1M (-26%)/Total cume: $55M /Wk 3
6). Hotel Transylvania 2 (SONY), 2,274 theaters (-688) / $866K Fri. (-53%)/ 3-day cume: $3.6M (-39%) / Total cume: $161.6M /Wk 7
7). Burnt (TWC), 3,003 theaters (0) / $918K Fri. (-50%)/3-day cume: $3.1M (-38%)/ Total cume: $10.3M /Wk 2
8). The Last Witch Hunter (LGF), 2,286 theaters (-796) / $671K Fri. (-55%)/ 3-day cume: $2.2M (-57%) /Total cume: $23.15M /Wk 3
9). The Intern (WB), 1,071 theaters (-450) / $547K Fri. (-26%)/3-day cume: $1.9M (-23%)/Total cume: $71.5M/ Wk 7
10). Our Brand Is Crisis (WB), 2,202 theaters (0)/ $460K Fri. (-59%)/3-day cume: $1.6M (-51%)/Total cume: $6.1M /Wk 2
Scouts Guide To The Zombie Apocalypse (UNI), 1,151 theaters (-358)/ $186K Fri. (-73%)/ 3-day cume: $568K (-69%) / Total cume: $3.1M /Wk 2
Miss You Already (RSA), 384 theaters / $150K Fri. /3-day cume: $459K /Wk 1
Spotlight (OPRD), 5 theaters / $80K Fri. /3-day cume: $262K / Per screen: $52K /Wk 1
Everyday I Love You (ABS), 80 theaters / $64K Fri. /3-day cume: $201K /Wk 1
Brooklyn (FSL), 5 theaters / $55K Fri. /3-day cume: $175K / Per screen: $35K /Total cume: $232K /Wk 1
The Man In 3B (FREE), 50 theaters / $40K Fri. /3-day cume: $119K /Wk 1
Trumbo (BST), 5 theaters / $22K Fri. /3-day cume: $70K /Per screen: $14K / Wk 1
2ND UPDATE, 12:15 PM: For 007, the box office, not diamonds, is forever. Industry projections have the opening weekend for Spectre at $80M — still the second-best James Bond opening behind 2012's Skyfall– with an eye on a $30M Friday. By the way, Skyfall made $30.5M on its opening day. Rentak's PostTrak currently reports a heavily older-male audience for Spectre at 65% to ladies at 35%. Over 25 is 74%. Of those moviegoers polled, a leading 34% came out because it's a franchise they like.
Again, the bigger the box office for Spectre in the long run, the more leverage that Bond rights holders –MGM chief Gary Barber and Danjaq producers Michael G. Wilson and Barbara Broccoli — will have in their negotiations as other studios vie for the franchise rights. Again, that discussion will happen after all the global receipts and ancillaries are counted on Spectre. CinemaScore, which will come in tonight, definitely will have an impact on the leg-out factor for Spectre. Of the past three Daniel Craig films, 2008's Quantum Of Solace earned the lowest grade at B- and finaled at $168.4M, 2.5x its $67.5M debut. Skyfall had the best grade with an A and a domestic B.O. of $304.36M, which was 3.4x its $88.36M FSS opening. Casino Royale cashed in $167.4M off an A- CinemaScore, which repped a 4x leg-out from its $40.8M opening in 2006.
Related The Stakes Behind The James Bond Rights Auction As Warner Bros And Others Try To Win 007's Loyalties From Sony
20th Century Fox's The Peanuts Movie also is doing well, with a $14M Friday and a weekend that is at least in the mid-$40M range. Rival distribs think it could get to $50M. Some schools are off today due to parent-teacher conferences in the state of New Jersey and such cities as Los Angeles, Chicago and Denver, and no doubt this is contributing to business. Holding up well in third is Fox's The Martian, which looks to be down 35% in its sixth frame at the No. 3 spot with $7.6M over the three-day and a cume by Sunday of $195.4M.
In regards to the handful of prestige specialty films, their foot traffic always is spurred by excellent reviews. I'm told with Open Road's Spotlight, that if the film does less than $50K per theater, that would be unfortunate for a title that carries a glowing 96% fresh Rotten Tomatoes score. The Tom McCarthy-directed title about the Boston Globe' s investigation into the covered-up molestations by the city's Catholic Archdiocese actually could hit that number. If Fox Searchlight's Brooklyn gets $50K per theater, off its 99% fresh Rotten Tomato reviews, that would be a boon for them. Bleecker Street's Trumbo, which only carries a 66% fresh score, likely will be around $25K per theater for the weekend. Adults come at night, so these art house B.O. figures could change drastically.
Related Awards Hopefuls 'Spotlight', 'Trumbo' & 'Brooklyn' Launch Threatrical Campaigns – Specialty Preview
1ST UPDATE, 7:26AM: Last night, Mr. Bond started knocking over the casino at the North American box office, making a royal $5.25 million at 3,221 theaters from previews that started at 7 PM. Industry projections for Spectre 's opening have risen slightly since earlier in the week, with a FSS of $75M-$80M at 3,929 theaters — the widest release ever for a Bond film. That would make the 24th 007 title the second-highest opener stateside in the franchise behind 2012's Skyfall ($88.4M).
Sony has the film's opening at a much lower level — in the $60M-$65M range — but many believe Spectre will be higher than that. Bond is also getting some Viagra from Imax and PLF bookings.
Spectre is a co-production between Sony, MGM and Eon, and it marks Sam Mendes' second time in the director's chair after Skyfall . To date, the 007 franchise through 24 titles has made in excess of $6.1B worldwide (that's not counting Never Say Never Again). Sony's three Daniel Craig Bond titles — Casino Royale, Quantum Of Solace and Skyfall — rep close to 40% of that franchise cume.
's anticipated less-than- Skyfall opening doesn't mean that the Bond franchise is bound to have a heart attack. Many factors were working in Skyfall 's favor when it opened in 2012 : There wasn't any competition at the box office, it was the 50th anniversary of 007, and the film, armed with a 93% fresh Rotten Tomatoes score, truly titillated fans. Skyfall took Bond's origin story to a deeper level that had never been portrayed before on the big screen.
There has been some concern that older nostalgic adults will skip Spectre this weekend in favor of taking the kids to see 20th Century Fox's The Peanuts Movie. In addition, Spectre is showing a soft spot with younger women under 25, with unaided awareness at 16%, whereas other demos are in the 20%-30% range. (Unaided is that portion of audience polling where a person names a movie title without any leading or prompting from a pollster).
Peanuts Movie
didn't hold previews last night. It is expected to make $40M-$45M at 3,897 venues. The film is tracking strongly among females of all ages, with men not too far behind. While animated fare typically debuts during the first weekend of November, Disney/Pixar's The Incredibles still holds the best opening for the genre during this period at $70.5M.
On Wednesday, Fandango showed Spectre beating Skyfall at the same point in its advance ticket cycle, while The Peanuts Movie was besting the pre-sales of early autumn hits Hotel Transylvania 2 and Goosebumps.
Meanwhile, pre-industry estimates this morning (not reported by 20th Century Fox) show that Ridley Scott 's The Martian has clicked past 2000's Gladiator ($187.7M) to become the director's highest-grossing film at the domestic B.O. with a current running cume of $187.76M. Last night, the film was the No. 1 title outside of Spectre previews, making $950K. The film is expected to fall a bit this weekend no thanks to 007, with an estimated sixth frame of $6.5M. On a worldwide basis, The Martian at $435.6M has yet to topple Gladiator 's global score of $457.6M.
And if you think the adult specialty marketplace is crowded already, look out for Bleecker Street's Trumbo, Fox Searchlight's Brooklyn and Open Road's Spotlight as they jump into the fray today, largely playing in New York and Los Angeles.
Related stories
Even Shy Of 'Skyfall,' 'Spectre' Picked Up Sluggish Box Office; Will It Turn A Profit? - Monday Postmortem
His Exit Interview? 'Spectre's Sam Mendes On His Role In The Dramatic Transformation Of James Bond
'Spectre' Review: It's Harder To Bond With This 007, But He's Still The Man
Get more from Deadline.com : Follow us on Twitter , Facebook , Newsletter
Recommended Stories
Fantasy football waiver wire pickups for week 6: rookie rbs headline top adds.
Andy Behrens has a fresh batch of pickups to consider for Week 6, including multiple rookie running backs worth your attention.
Victor Wembanyama, Chet Holmgren put on a show in head-to-head NBA preseason debuts
If this is a sign of the future, the NBA is in good hands.
Jets win one 'for Hackett' over Sean Payton, Broncos: 'F*** him and f*** them'
The Jets delivered an impassioned message for Payton before kickoff. Then they delivered with a win at Mile High.
Socialist rally in Times Square praising Hamas terror attack draws widespread condemnation
Some attendees seemed to revel in the murder of innocents, while others justified the Hamas terrorist attack.
Fantasy Football Early Week 6 Waiver Wire Pickups
Which players will lead the waiver wire rush ahead of Week 6? Consider this trio of players who are set to increase in fantasy value.
Woman's 'homegrown watermelon' reveal turns into a 'rollercoaster of emotions'
A self-described aspiring farmer's attempt to show off her homegrown watermelon turned into a mishap that TikTok viewers were thrilled was caught on camera. The post Woman's 'homegrown watermelon' reveal turns into a 'rollercoaster of emotions' appeared first on In The Know.
People's Panic Meter + Waiver Wire pickups for Week 6
The panic meter is on high after a wild Week 5 in the NFL. Matt Harmon and Andy Behrens react to your submissions and introduce a new wrinkle for the panic meter going forward. Behrens also provides his top waiver wire pickups for the week.
Fantasy Football Drop List: It's time to let Kyle Pitts go
Struggling with who to drop for your waiver adds? Jennifer Eakins has some names to consider cutting ahead of Week 5.
Carmelo Anthony's 'full-circle moment' with son Kiyan at USA Basketball minicamp
Kiyan excelled in the open court and has a second burst in transition that's hard to guard. He has an improved read off the pick-and-roll and if the defense slips and goes under, he'll get his shot off.
Why Peter Dinklage was cast in love triangle rom-com with Anne Hathaway and Marisa Tomei: 'He's hot, and he's brilliant'
Writer-director Rebecca Miller isn't shy about why she tapped the Emmy-winning "Game of Thrones" actor for "She Came to Me."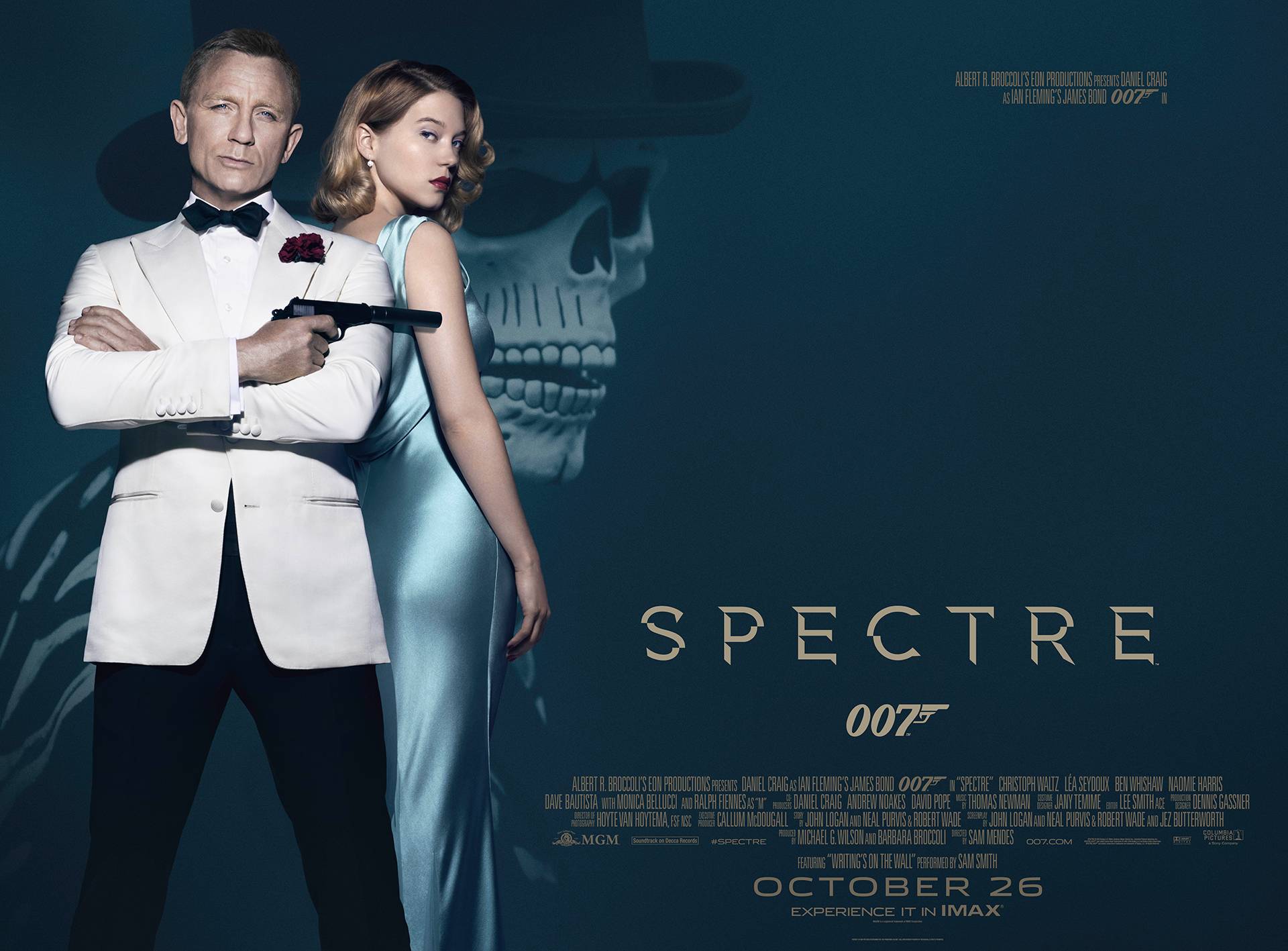 Spectre -->
Posted March 7, 2021 by AI
On a rogue mission in Mexico City Bond kills an assassin. Back in London, Bond is grounded by M but confides in Moneypenny that he was acting on orders from the previous M before she died. Bond travels to Rome and infiltrates a secret meeting, but their leader Franz Oberhauser, reveals Bond's presence. The terrifying Hinx pursues Bond in a car chase. In Austria, Bond meets his old nemesis Mr White and makes a promise to keep Mr White's daughter safe in exchange for leading him to Oberhauser. The daughter, Dr Madeleine Swann, is reluctant to help, but after Bond rescues her from Hinx she agrees. She reveals the secret organisation is SPECTRE. Swann leads Bond to Tangier and from there they journey by train to a desert location, Swann makes Bond question the life he has chosen for himself. Hinx appears and a vicious fight ensues. At a high-tech facility in the desert Bond and Swann meet Oberhauser, He amasses information to manipulate events and is about to gain control of a global surveillance network. After Oberhauser tortures Bond and reveals himself to be Ernst Stavro Blofeld, Bond and Swann escape and destroy the base. In London Bond debriefs M, is captured by Blofeld, then rescues Swann. Bond has the opportunity to kill Blofeld but decides to let him live. Bond joins Swann, leaving his old life behind.
Daniel Craig, Christoph Waltz, Léa Seydoux, Ralph Fiennes, Monica Bellucci, Ben Whishaw, Naomie Harris, Dave Bautista, Andrew Scott, Rory Kinnear, Jesper Christensen
Michael G. Wilson Barbara Broccoli
Release Date
26 October 2015 (UK) 6 November 2015 (USA)
World Premiere
26 October 2015, The Royal Albert Hall, London
Pinewood Studios, London locations, UK; Lake Altaussee, Obertilliach and Sölden, Austria; Rome, Italy; Mexico City, Mexico; Tangier, Erfoud and Sahara desert, Morocco
"Writing's On The Wall" – performed by Sam Smith, written by Sam Smith and Jimmy Napes
Aston Martin DB5 , Aston Martin DB10 , Jaguar C-X75 , Rolls-Royce Silver Wraith, Land Rover Discovery Sport SVR, Land Rover Defender Big Foot,  Fiat 500, Britten-Norman BN-2 Islander aircraft, McDonnell Douglas MD500E, AgustaWestland AW109. Messerschmitt-Bolkow-Blohm Bo 105
Gadgets/Weapons/Technology
Smart Blood tracking device
Omega Seamaster 300 with two-tone NATO strap. Built in explosive charge with a one-minute timer
Blofeld's torture chair
Nine Eyes Surveillance System
Laser microphone attached to Bond's gun
Hinx's thumbnails
The pre-title Day of the Dead sequence employed 1,520 extras, dressed and made up by 107 different make-up artists, 98 of whom were local. On each working day it took three and a half hours to get the crowd prepared
The Red Bull helicopter that featured in the pre-title sequence is built especially for barrel-rolling and free-diving and piloted by aerobatic pilot Chuck Aaron
Spectre marked the first time Bond has filmed in Rome, Italy
It was also the first time Aston Martin and the Bond production team collaborated on creating a new car designed specifically for the film with the DB10
Stefan Zurcher began looking for appropriate locations in Switzerland, Austria, Italy and France, 12 months before shooting commenced. His first Bond film was On Her Majesty's Secret Service where he played a Piz Gloria guard. He continued to work on eight more Bond films in different capacities. He is also known as "The Snowman"
The exterior of the Ice Q in Solden was selected for the start of the chase. The main outdoor set was constructed in Obertilliach, a small village with 500 inhabitants in the Austrian Tirol
Two 20 tonne cranes were used in order to simulate the flight in the forest. The plane was 18m wide and the path through the trees was only 20m wide. Special carbon fibre cables were used between the cranes. Laser equipment was used to ensure the one kilometre path through the trees was in a straight line
A snow team of 30 people worked round the clock to guarantee perfect snow conditions on the road and in the forest
Spectre includes a Guinness World Record for the largest on screen explosion (of Blofeld's lair)
Related Stories
Metallurgicheskii Zavod Electrostal AO (Russia)
In 1993 "Elektrostal" was transformed into an open joint stock company. The factory occupies a leading position among the manufacturers of high quality steel. The plant is a producer of high-temperature nickel alloys in a wide variety. It has a unique set of metallurgical equipment: open induction and arc furnaces, furnace steel processing unit, vacuum induction, vacuum- arc furnaces and others. The factory has implemented and certified quality management system ISO 9000, received international certificates for all products. Elektrostal today is a major supplier in Russia starting blanks for the production of blades, discs and rolls for gas turbine engines. Among them are companies in the aerospace industry, defense plants, and energy complex, automotive, mechanical engineering and instrument-making plants.
Headquarters Ulitsa Zheleznodorozhnaya, 1 Elektrostal; Moscow Oblast; Postal Code: 144002
Contact Details: Purchase the Metallurgicheskii Zavod Electrostal AO report to view the information.
Website: http://elsteel.ru
EMIS company profiles are part of a larger information service which combines company, industry and country data and analysis for over 145 emerging markets.
To view more information, Request a demonstration of the EMIS service