bestmenscolognes.com
Your source for reviews on the top fragrances
Phantom vs. 1 Million Comparison
As an Amazon Associate I earn from qualifying purchases. This means that if you click on an Amazon affiliate link on my pages, I receive a commission based on that qualified purchase. It doesn't cost you any more money and it helps keep the site running.
1 Million is a fragrance which has been a best seller for a long time for Paco Rabanne. One of the brand's latest releases, has also become very popular, it's called Phantom. 1 Million is a scent that I've very familiar with and I've tested out and reviewed Phantom, too. Which cologne is better? Lasts longer? Is the one to buy?
Tale of the Tape: Phantom vs. 1 Million
Notes include: grapefruit, blood orange, rose, mint, cinnamon, amber, leather, patchouli, and more
Read my original review: 1 Million Cologne Review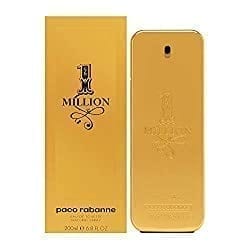 Notes include: lemon, lemon zest, lavender, patchouli, vetiver, apple, smoke, and more
Click here to try: Phantom by Paco Rabanne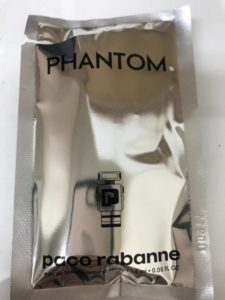 Phantom kicks things off with apple and lemon notes, creating a juiciness that is quite nice. The aroma is semi-tropical and sweet, with the way it ties together. Under that, is lavender and vanilla, further pushing the aromatic creaminess.
That juicy citrus fruit opening will be pushed out by a drier and earthy aroma. The juiciness fades, and patchouli will have its time to shine, with an herbal sort of spice coming together. It dirties it up, and yes, there is a touch of smoke.
The original 1 Million has this grape bubblegum-like opening that has become pretty infamous. This candy scented start is one reason I think this fragrance has pushed some people away from wearing it. Personally, I think that it works just fine and actually enjoy it.
1 Million opens up with leather, citrus, and rose. Together, they create that bubblegum sort of smell. It's actually a really smooth leather, juicy orange and grapefruit. This is surrounded by a warm and bold amber, with hints of cooling mint.
Overall, which is better? The initial somewhat tropical and juicy aroma of Phantom is enjoyable enough, but after that I'm not too into the earthy lavender scent.
I prefer 1 Million,  it's still bold and has more depth and a better overall scent, here at the start.
Edge: 1 Million
Phantom kind of stays true to its name, in terms of how it projects early on. It initially seems like it's going to be fairly massive, but then will moderate quite a bit in quick succession.
It will then, stick closer to the skin, to create a nice scent bubble.
1 Million is a fragrance which was always massive. But, the last batch I had from 2020, seems to have lost some of that power. It was still around 85% of what it once was, just not nearly the same extent.
However, it still outdoes anything that Phantom can conjure up.
Edge:1 Million
With Phantom, I was really only able to get 6 or 7 hours of wear out of it on skin. That's not bad, maybe a tad above average. It'd be useful for most purposes.
1 Million nowadays, reaches around 8. Sometimes, it might be 7, but my last batch was getting to 8 pretty consistently.
The older batches would hit double digits for me, easily. Those days are gone, but it is still a bit better than Phantom.
Versatility
Phantom works at its best in the chilly weather of autumn and winter. But, it does have the ability to go deeper into the springtime than does 1 Million.
1 Million is pretty limited to colder or moderate temperatures, more casual situations, and a younger audience in general.
I think Phantom has a bit of an edge here. It is better in the warmer climate and as a daily wear too. Both are for younger guys, but Phantom has a tad better use case overall.
Edge: Phantom
Overall Scent
Overall, which one of these do I prefer?
Phantom is kind of a weird cologne. It's got so much that is recognizable, but it doesn't smell exactly like any scent in particular. The opening that is citrusy and apple is decent. I like the semi-tropical aroma that it puts out, when combining with the vanilla and lavender note.
After that, it's not nearly as enjoyable. It becomes earthier with the lavender and a faint smokiness. But, it will shift to being lavender and vanilla dominate with a dry/grassy vetiver and the fruit notes kind of stage a comeback. Just, at a not to the same strength.
1 Million just smells better to me. Also, performs better. It's sweet, spicy, warm, and still has a boldness to it, even if it has lost a step over time.
1 Million is a more pleasant experience and gives me higher highs and more consistency. I'm picking it over Phantom every time.
Winner: 1 Million
Amazon and the Amazon logo are trademarks of Amazon.com, Inc, or its affiliates.
Related Posts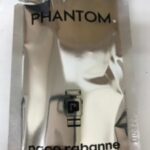 User Review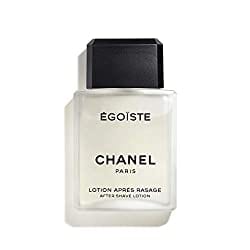 Best Men's Colognes started back in 2013, as a way to share my learning experiences with different fragrances, as I dove head first into the hobby. Since then, I have written hundreds of reviews and other pages about perfumes and colognes.
Privacy Overview