Ghost towns for sale in the US
Many once-bustling towns have sat deserted and deteriorating for decades, creating thousands of ghost towns across the U.S. Some were mining or railroad towns that stopped serving a purpose when the mines were no longer profitable and other forms of transportation became available. Others were wiped out by disease or the elements, prompting remaining residents to pack up and move elsewhere. But no matter the cause, you can find some of these ghost towns for sale.
If you have ever dreamed of being the proprietor of an entire village, renovating a previously thriving Old West locale to its former glory or perhaps turning an abandoned community into the coolest Airbnb ever, you might want to check out some current ghost towns for sale. You may be surprised by the many options available.
7 Ghost Towns For Sale Right Now
Nipton, california.
You might not call it an actual ghost town because it does have inhabitants. Still, the town of Nipton, in California's San Bernardino County, an hour away from Las Vegas, only has about 25 residents and is currently up for sale. Priced at $3,125,000 , the 80 acres includes the Nipton Trading Post, a restaurant and bar , a five-room hotel, a general store, a trailer park, a schoolhouse and more.
Originally called Nippeno Camp, the railroad town was founded in 1905 and was renamed five years later. In 2017, cannabis technology company American Green, Inc. bought Nipton for $5 million to develop a cannabis consumption destination, then sold it to its new subsidiary, CannAwake . After the purchase, it said it intended to invest heavily in Nipton.
In 2019, though, the company stopped making payments on the town. LAist reports that foreclosure proceedings began, and now this ghost town is for sale again.  
Cleator, Arizona
Established in 1864 as Turkey Creek, this mining town was bought by a man named James Cleator in 1925. As mining declined and the railroad left, the town dipped to about 60 residents. Cleator's son kept the small bar , ironically named The Cleator Bar & Yacht Club , until he died in 1996. Since then, it has primarily been a tourist attraction with fewer than 10 permanent residents.
The 39.9-acre lot that makes up the town is currently for sale with a price tag of $999,999 , which includes the bar, general store and a few other original structures, as well as naming and mining rights.
The Villa de la Mina, Terlingua, Texas
Near Big Bend in West Texas, this ghost town was built in the early 1900s during a silver mining boom. It was constructed entirely using local rock and handmade bricks from crushed rock on site, creating fortress walls built to withstand a battalion.
The $1.75 million property includes 20 standing buildings, a pool , a water holding tank and the largest mine in the area with a railroad track leading into it. The village buildings include stables, a jail, an eight-room hotel and more on 62 acres.
Bridgeville, California
Originally called Robinsons Ferry, the 83-acre town 30 miles inland from Highway 101 in California's Redwood Coast was renamed Bridgeville in 1875 when a bridge was built across the Van Duzen River. Over the years, it has had a number of owners.
Bridgeville made news back in 2002 for being the first town sold on eBay. In 2006, the town was put up for sale again after its owner couldn't make necessary improvements and purchased by Daniel La Paille, who did some work on it before he died later that year. His family couldn't keep up the momentum and put the town on sale again in 2007; as of 2016 , they still owned the town and were still trying to unload it.
It is currently available for $1.5 million . The asking price includes river frontage, swimming holes, houses, cabins, a post office and a cemetery.
Henry River Mill Village, North Carolina
Just west of Catawba County, North Carolina, Henry River Mill Village was founded as a booming textile mill town in 1905. As time went on, the population dwindled. The mill shut down a few years before its main building burned down in 1977, and the last residents had reportedly left by the late 1990s or early 2000s.
But if the village seems familiar, it's with good reason as it served as the home of the main characters — including Gale, Prim, Peeta, and Katniss — from the original "The Hunger Games" film, as mentioned in this Twitter post.
Took a little day trip yesterday to Henry River Mill Village, an abandoned mill/company town in Hickory, NC that served as District 12 in the first #HungerGames movie. pic.twitter.com/drgFAkd1tC — Jeff Taylor (@jefftaylorhuman) August 20, 2020
For $1.4 million  ( the same price it was selling for in 2012), the buyer will gain 21 unrestored mill houses and a store building on nearly 72 acres.
Gabriella, New Mexico
OK, so maybe this one is cheating, but it sure looks like a ghost town. Just outside of Datil, New Mexico, Gabriella (about 2.5 hours southwest of Albuquerque) is a charming replica of an Old West settlement from the 1880s set on 58 acres.
The current owner built the town from the ground up with hopes of creating a movie studio, and it has been the backdrop for numerous productions, events and shoots. But the 24 buildings included in the price are more than just props . The barbershop has an antique barber chair and furnishings, the hotel is fully functional and even the stagecoach is included for the $1.6 million asking price .
Millican, Oregon
In the 1880s , a man named George Millican established a ranch 25 miles east of Bend, Oregon. By 1913, Millican was officially a town, although the population never grew above 100 people. When the post office closed in 1942, the postmaster was the only remaining citizen.
After World War II, a businessman named Bill Mellin bought the remaining businesses and ran them for 40 years. In 1988, Mellin, whose wife and children were no longer living, was murdered by his only employee. The town has cycled through several owners since then.
In 2017, the town and surrounding 74-plus acres were listed at $1,499,000 . Although it is currently listed as "off the market," it seems as though a buyer was never found. So, if you are interested, you might be able to strike a deal on this ghost town for sale.
Buying A Ghost Town
It's important to note that purchasing a ghost town is not as simple as getting a mortgage and making payments. Utah real estate broker Mike Metzger told Money Tips  that it's exceedingly difficult to find funding for this type of real estate.
"Most times, it's going to be a private sort of banking, with loans based on the individual and the relationships they have with the bank, versus your traditional 'square box financing,'" Metzger said . "Fannie Mae and Freddy Mac and FHA are not touching these properties."
But if you've got the cash (or maybe a wealthy uncle you could hit up, or a group of investors to rely on), you could buy your own ghost town. If not, it's still fun to dream.
About the Author
Tricia is a professional writer and editor who lives in North Texas with her family and one smelly dog. She is a wannabe problem solver, junk food maven professional coffee practitioner, web guru and general communicator. More.
Latest Deals
Get a Sam's Club membership for $15 through Oct. 15
Revlon's popular One-Step Volumizer hot air brush is $28 on Amazon today
Crest Whitestrips are just $30 for Amazon's Prime Big Deal Days
The best beauty and fashion deals at Amazon Prime Big Deal Days
Get a Barbie kids' playhouse for $140 today (regularly $300)
The best lawn and garden deals at Amazon Prime Big Deal Days
New Reviews
The best electric toothbrushes for keeping your teeth healthy, according to experts
The best water flossers for keeping your gums healthy
The 8 best string trimmers for keeping your yard tidy
This site does not support Internet Explorer 6 or lower. Please consider updating your browser to the latest version of Internet Explorer or Google Chrome .
15 Small American Towns That You Can Buy (Yes, Really!)
Aside from being elected mayor, there's at least one other way to get to run a town: buy it. discover american towns that have sold in recent years—and some that are still up for grabs..
By Manasa Reddigari and Theresa Clement | Updated Sep 26, 2023 3:59 PM
We may earn revenue from the products available on this page and participate in affiliate programs.
Photo: istockphoto.com
In today's constantly evolving landscape of American real estate, an intriguing movement has emerged: the sale of small towns. As modern areas become increasingly unaffordable, with the average price per acre averaging $69,170, and reaching up to $350,400 per square foot in Rhode Island, prospective buyers are turning their attention to more remote corners of America.
"For sale" signs have gone up in towns like Pray, Montana; Toomsboro, Georgia; and Hell, Michigan. Town ownership can be an interesting opportunity for investors and entrepreneurs alike to buy, fix them up, and make them more appealing than ever before. Check out some of the tiny towns for sale in the U.S., and find out if there is a town for sale near you.
From Michigan to Texas, there are curious properties on the market that are offering once-in-a-lifetime opportunities for dreamers who desire a unique lifestyle and a slice of historical ownership. Each of these tiny towns can be the ideal investment or retirement plan for the right buyer.
1. Hell, Michigan
Photo: commons.wikimedia.org via Sswonk
Don't be fooled by the name. Hell, Michigan, is a veritable paradise that hosts 66 miles of hiking trails, fishing-friendly Hiland Lake, and an annual "Blessing of the Bikes" event. The peculiarly named town is still up for sale and comes with a price tag of $900,000. You can also buy one square inch of the community for $13.33.
RELATED: 27 of the Weirdest Town Names Ever Put on the Map
2. Swett, South Dakota
Photo: Stacie Montgomery/Keller Williams Realty Black Hills
The only home standing on this 6-acre town on the southern border of South Dakota is said to be haunted . But if you find ghost tales thrilling, you can pick up the title to the land for a mere $250,000.
3. Lobo, Texas
Photo: flickr.com via panda brand
Just north of Valentine, Texas and just about 20 miles from the Mexico border, the abandoned desert city of Lobo, Texas is home to charming historic structures, a gas station, shower house, post office, and grocery store. The 10 acres of land was bought in 2001 by a group of friends from Germany and is now on the market for a mere $100,000.
4. Silverton, Colorado
If you are dreaming about owning an old town square, then this parcel of 21 acres in the old mountain mining town of Silverton, Colorado might be a worthy consideration. Priced at $1.58 million, the 9,148-square-foot lot contains two commercial buildings, three rental spaces, a residence that's being used as a vacation destination, gift shop, and more.
Situated near the Durango & Silverton Narrow Gauge Railroad depot and historically part of the ghost town of Eureka, Colorado, the property also includes a boardwalk and all furnishings. And like most ghost towns for sale, this one doesn't include a spooky homeowners association.
5. Willcox, Arizona
If a bed-and-breakfast business sounds appealing, this little slice 14 miles southeast of Willcox, Arizona is worth a peek. The 3-acre parcel is located in a well-known ghost town and included three 1870s adobes that house a greenhouse, work space, and guest accommodations. A well, stone labyrinth, and views of the Dos Cabezas Peak. The current asking price is $519,000 .
RELATED: 10 of the Cheapest Places to Buy Land in the U.S.
6. Gallup, New Mexico
This old fort and former military base has been home to Navajo code talkers and Buffalo Soldiers, and now it's available for private ownership for $11 million. Encompassing 18 acres, the town includes the original trading post, gas station, post office, cafe, and 27 residential units. Situated near the Cibola national forest and Mcgaffey Lake, the property is part of a national historic site.
7. Toomsboro, Georgia
Photo: John Chambers, Jr.
Founded in the 18th century, this postcard-worthy former railway town boasts a historic inn , a syrup mill, and a railroad depot. While the entire town has never been for sale, about 30 properties have been on the market for $1.7 million . The owner of the swath of land, David Bumgardne, paid $530,000 for the properties in 2002, intending to transform them into a tourist attraction.
There are many people who already own a tiny town in the U.S. While the following tiny ghost towns aren't currently on the market, we've seen a few of these tiny towns change hands over the course of the past decade. Any of these might pop back up on the market soon.
8. Pray, Montana
Since its inception, this tiny town north of Yellowstone National Park called Pray, Montana, has always been privately owned. The previous owner and mayor, Barbara Walker, attempted to auction the town in 2012, but wasn't able to sell until 2018. Colin Burke and his girlfriend Rachel paid $420,000 for the property and has transformed the General Store into a vacation rental and has added a few more Amish-built log cabin rentals that start at about $200 per night and accommodate six guests .
RELATED: 18 Small Towns with Strange Claims to Fame
9. Johnsonville, Connecticut
Photo: commons.wikimedia.org via John Phelan
Founded in 1802, this former mill town and tourist hot spot was all but abandoned by the mid-1990s. In a bid to rescue the peaceful community and reopen its shuttered buildings, an independent church acquired the 62-acre ghost town in July 2017 for roughly $1.85 million.
10. Cal-Nev-Ari, Nevada
Photo: commons.wikimedia.org via Steve D
You might need your reading glasses to find this 2.3-square-mile desert hamlet on a map of Nevada. As one of the smallest towns in Nevada––which is home to a casino, airstrip, and classic diner–– it sat on the market for more than 15 years before being sold for $8 million in 2021 to Heart of Nature, a sulfur mining company. The company plans to add dozens of jobs and up to $40 million in investments.
RELATED: 10 U.S. Towns That Are Older Than America
11. Tiller, Oregon
Photo: flickr.com via Thomas Kriese
Tiller, Oregon, has easy access to a national forest, stunning views of the South Umpqua River, and a larger-than-life view of the Cascade Range. Part of the Pacific Northwest town, 257 acres of lots, were sold in 2018 by the Caswell family, who had slowly bought land over a period of 30 years until they owned most of the town. Garden Grove, California-based Global Shopping Mall purchased the property with the intent to build a resort and a river playground for tourists along the Rogue RIver. As of last year, it still hadn't been built.
12. Henry River Mill Village, North Carolina
Photo: flickr.com via Steve Goodwin
If the eerily quiet, tree-lined streets of this Carolina town look familiar, it's because the formerly abandoned community served as the location of Katniss Everdeen's home in "The Hunger Games" film franchise . Once a thriving cotton yarn manufacturing town, the mill was burned to the ground in 1977 after a lightning strike. Even though the 72-acre town's previous asking price was $1.4 million, it sold in 2017 for $360,000 and is currently off the market . However, you can vacation in the town with rates starting at about $280.50 per night.
RELATED: 7 Fictional Towns You Can Visit in Real Life
13. Garryowen, Montana
Photo: flickr.com via Susan Sermoneta
It may be hard to imagine, but part of the site of the Battle of Little Bighorn was unsuccessfully put up for auction in 2012 for just $250,000. This historical piece of land called Garryowen is just a few miles from the Little Bighorn Battlefield National Monument, near where Colonel George Armstrong Custer unsuccessfully made his last stand against the Cheyenne and Arapaho tribes. The town of Garryowen, Montana, remains privately owned.
RELATED: 19 Places With (Almost) Zero Crime
14. Scenic, South Dakota
Photo: flickr.com via GPA Photo Archive
Named after its spectacular setting in the center of Badlands National Park, Scenic fell into disrepair in the 21st century before it was finally put up for sale in 2011 for $799,000 and was on the market for just a few months before being sold to anonymous buyers. The 12-acre town still bears intriguing vestiges of decades past , including an old saloon, a dance hall, and cowboy barracks.
15. Buford, Wyoming
Paying a visit to this all-but-forgotten town north of the Rockies will double its population. Currently, there is just one human and one horse living in Buford, which sits at about an 8,000-foot elevation along I-80. The town has a gas station that's also the town hall and trading post. The current owner purchased the town for $900,000 in 2012 during an online auction to promote his Vietnamese specialty coffee, which is available at the trading post.
Best Water Cooler
Best Fabric Protector
Uses for Cardboard Boxes
DIY Slip 'n' Slide
Best Packing Tape
Best Hot Plate
Best Boot Dryer
Best Beginner Metal Detector
Best Wax Melt
Newsletters
Advertising
Privacy Policy
Terms & Conditions
How We Test & Review Products
DISCLAIMER(S)
Articles may contain affiliate links which enable us to share in the revenue of any purchases made.
Registration on or use of this site constitutes acceptance of our Terms of Service.
© 2023 Recurrent. All rights reserved.
Abandoned Ghost Towns that Are Up For Sale
When you think about ghost towns, your imagination will likely go wild. It conjures images of abandoned houses left behind in the Wild West. It's so hard to imagine a town being abandoned in the modern world, that you may even begin to think about a zombie apocalypse, like The Walking Dead . Believe it or not, finding abandoned ghost towns is more common than you think. Many of these towns were abandoned due to the economy, and people moved to areas where they could find work. Or, a construction project fell through, leaving empty houses behind. To make things more interesting, many of these houses even went up for sale ! Here at Home Addict, we have several juicy ghost town stories for you to enjoy.
20. The Indian Ridge Resort in Branson, Missouri
In 2006, it was announced that construction would begin on a project called Indian Ridge Resort in Branson, Missouri . This was situated near the Ozarks and Table Rock Lake. The idea was that they would invest $1 billion into building several luxurious mansions, a hotel , conference hall, and a water park. Construction began on the houses, until a number of things fell apart. We all know about the 2008 recession, but things were much worse for these owners. It turns out that the Indian Ridge Resort may have been a front for money laundering, because 5 of the developers ended up going to jail for bank fraud.
Drive-by footage of this ghost town recently went viral on Tiktok . People who had no idea that Indian Ridge Resort existed suddenly became interested in the development. Since these homes are halfway finished, you would wonder why no one has bought these and at least completed the ghost town. However, with these legal issues on the table, it may be a long time before anyone can begin construction again.
NEXT >>
19. The Boy's Village in Vale of Glamorgan, Wales, UK
In the early 1920's, a Welsh philanthropist named David Davies created a summer camp for boys who were the sons of the local coal workers. Instead of playing in the unhealthy and polluted mining town, the kids would be able to run around near the beach and breathe in the fresh air during the summer months. It was called The Boy's Village in Vale of Glamorgan. The entire camp was 3 acres, and it included a courtyard, church, dorms, and a gym.
In 1940, the camp was briefly taken over by the military during World War II, until it went back to civilian use in 1946. Later in the 1960's, a business owner tried to use it as a youth hostel. But by the 1990's, the facility had to shut down. In the 2000's, the facility continued to deteriorate, and some of the buildings even had to be torn down. In 2021, it went up for sale at the value of the land, which was £495,000 (almost $700,000). At the time this article was written, the land is no longer listed, but it's hard to tell if they actually found a buyer for the 3.5 acre abandoned campground.
<< Previous
18. Burj Al Babas Abandoned Disney Castles
In 2014, builders in Turkey planned that these would be luxury vacation villas called Burj Al Babas . Each of the buildings was modeled after a French chateau or castle. At first, 350 people agreed to buy one of these homes, and they began developing the vacation destination. But then, construction was put on hold. After getting in $200 million of debt, the builders ran out of money and abruptly had to walk off the job. During an interview, they said that if they got an additional 100 interested buyers to buy castles, they could break even. But only a handful of new buyers actually wanted them. So the company went bankrupt in 2018, and the 350 owners were out of luck, having invested into a dream that turned out to be a nightmare.
Now there are hundreds of identical Disney-esque castles just sitting there without any plans to complete. Unfortunately, this plan seemed to be poorly thought out, and I personally don't see the appeal in this at all. There aren't many people who can afford to spend $500,000 on a vacation property in a foreign country. And even if they could afford it, why would they choose to go to a remote place in the middle of Turkey, along with hundreds of other identical houses? Most people want a vacation home near the ocean or a ski resort. If you want to see more about this ghost town, I highly recommend watching the video on the Yes Theory YouTube channel . While it's clear that someone is still around the town as a caretaker, no one is living there.
17. The Odd and Uniquely Named Zzyzx, California
Back in the 1940's, a man named Curtis Howe Springer invented the name Zzyzx, declaring that it was now the last word in the English dictionary. With this plot of land, he created a new town in California to build the Zzyzx Mineral Springs and Health Spa in 1944. In reality, this was federal land, and he was only allowed to use it due to mining claims on 12,000 acres. But Springer bottled water from the springs on the land, and he sold them to desert travelers. He also made the resort into a ranch with animals and many attractions.
However, in 1974, this plan came crashing down when the federal government decided to claim the land back. In 1976, California State University began to use the buildings as their Desert Studies Center. This is still a property with such a strange history, that it has become the subject of books, documentaries, and more. The National Park Service has officially closed Zzyzx, also known as Soda Springs to the public. But that doesn't stop curious travelers from stopping by to look at the site in the desert where a health spa once stood.
16. The Wild West Ghost Town of Cerro Gordo, California is Being Restored
The town of Cerro Gordo, California was originally established in 1865. At one point, there were 4,500 coal miners living in the town. This was very much a "wild west" town, because the local police wouldn't enter the town at all. The workers were expected to figure out their own problems. Because of this, someone was killed in a fight at least once a week. As you can imagine, this lifestyle wasn't meant to last forever. The town is so high up in the mountains, and it was eventually abandoned.
A man named Brent Underwood purchased the town for $1.4 million in 2018, and started a YouTube channel called Ghost Town Living . On the channel, you can see his journey to bringing Cerro Gordo back to life. Most recently, in the summer of 2021, Brent started rebuilding the hotel so that he can accommodate tourists who want to come visit. If this sort of thing interests you, I highly recommend watching Brent's channel. You get to see all of the steps in the process, and learn a whole lot about restoring and re-establishing a small town.
15. Only One Resident Left in this Italian Village Called "Alianello"
This village on the top of a mountain seems like something out of a fairytale. It's difficult to even wrap your head around how they managed to build this beautiful place hundreds of years ago. But in 1980, there was a devastating earthquake that destroyed the entire village. Roofs of buildings collapsed in on themselves. The damage on many of the buildings was so expensive, it wouldn't make sense to try to repair it. Most of the homes are at a point where they would need to be torn down. It was declared "unfit" for humans to live in 1980, and the Italian government created an eviction order. But it took until the year 2000 for it to be completely abandoned. They moved out of the historic buildings and created a brand new village a few miles away.
A retired man named Vincenzo still lives there as the caretaker. He says that he isn't afraid of living there alone, because it is filled with so many happy memories. The town only had 300 residents before the earthquake, so it felt like an extended family. If you ever wanted to visit, it would be difficult. On a YouTube channel called Explomo , they go on an adventure to visit the abandoned village. After carefully navigating their car on tiny mountain roads, they still had a long hike up the mountain on foot after they found a place to park. Technically, each of these old houses still belong to the respective property owners, even if they're not living there right now. The explorers on Explomo came across one or two brand new houses that were built by people attempting to revive the village, but they are uninhabited.
14. Story, Indiana, USA, is Still a Quaint Little Ghost Town
The town of Story, Indiana was originally founded in 1851 by a doctor named George P. Story. He owned 173 acres of land, and called it "Storyville". Dr. Story chose to build houses, stores, a church, and a school house on the land. (Obviously, he was the town doctor!) Things were great until the Great Depression, which is when most people had to leave to find work elsewhere.
The entire town was sold to a married couple in the 1970's for just $65,000. They fixed up the general store, and turned it into a bed and breakfast. And another set of buyers in the 1990's tried to fix it up even more to accommodate tourists as a historic ghost town. But it went up for sale again, this time for $3.8 million. Eventually, the town was purchased. Now, the town has an inn, a dairy barn, and it hosts guests as a wedding venue.
13. El Mortorio, Asturias, Spain is an Entire Renovated Village
Most of the abandoned villages and ghost towns on this list are run down, and there is little hope that anyone will buy and restore them. But with El Mortorio in Asturias, Spain, the opposite happened. Someone bought and completely restored the village before putting it on the market in 2017. You can even watch a YouTube video showing drone footage of the entire village property. The village went up for sale for ​​£1.6 million, which is roughly $2.2 million. Here in the United States, that amount of money will buy you one mansion in a good suburb, or a modest apartment in New York City.
This idea of buying an entire village with scenic mountain views for the same price as one mansion here in the US is a bargain. There are 12 individual buildings , and plots of land big enough to build an additional 20 houses or shops. Technically, it's not a ghost town, even though it's relatively empty. Someone is taking care of the property, and it's a private residence. The current owners also run a hotel on the property. As of 2021, it still seems to be up for sale. Maybe the reason why it's so hard to sell is because this village is so rural, you'd have to travel far away to get your basic necessities for shopping, hospitals, and more. And I can't imagine that you could get cell service, let alone an internet connection.
12. Johnsonville, Connecticut, USA Maintains Old World Charm
When Johnsonville, Connecticut was first established in 1804, it was a booming mill and twine-making town. But there was a fire, and the mill burned down. This means that the entire town stopped functioning. Without a working water mill, people couldn't do their jobs, and everything crumbled after that. A millionaire named Raymond Schmitt bought the town as his personal home, and he preserved the historic buildings. Once a year, the Schmitt family allowed locals to visit the property for a summer arts festival.
The owner has been trying to sell the ghost town since 2015 for $3.5 million. It was nearly sold in 2017, until the buyers had to back out on the deal. Despite the fact that this is a bargain to buy an entire town , no one had the money or the patience to maintain this property. Finally, someone committed to restoring the town in 2018, and offered a much lower price of $2.4 million. The new buyers are a religious organization called Iglesia Ni Cristo, also known as Church of Christ. They plan to turn the 62-acre property into a recreation and sport center for their church members.
11. Crete Senesi hamlet, Tuscany, Italy
One of the biggest properties on this list is the Crete Senesi Hamlet in Tuscany Italy, which is on the market for $9.5 million. It's a 741 acre property located in the beautiful Val d'Orcia region. The property includes an olive grove, as well as vineyard, which is perfect for anyone who has dreams of opening up an Italian winery.
Even though you'd be buying an abandoned farm and ghost town, there is still a lot nearby. Just 20 minutes away are two towns called San Giovanni d'Asso and Pienza. So you'd still be able to buy your groceries and other amenities as you spend the time to revive your own hamlet. Some of the buildings left on the property are a cheese factory, dining hall, a church, barns, and six different apartments. It was once the home of a noble family, but it could just as easily be transformed into a hotel or wedding business.
10. Pontevedra hamlet, Galician, Spain
This next property was already purchased by a Dutch couple, but it's still worth mentioning on this list. It was so affordable, even Gwyneth Paltro recommended it as a Christmas gift on Goop. The Galician village called Pontevedra Hamlet sold for just €150,000 or $176,205. The sale included barns, a granary, and multiple buildings on the property.
Even though the buying price is low, the renovations are likely to cost much more. According to El Pais , the Spanish government and European Union typically give buyers grants of €200,000 to help restore historic buildings. But in reality, the total to renovate the property is likely to cost a total of €600,000.
9. San Severino di Centola in San Severino, Italy
For more than 500 years, a village called San Severino di Centola in Italy had a thriving community of people. But now, the village founded in the 10th to 11th century has been abandoned. The ruins are all that remains after people decided to move to other cities. In the village, there are several houses, a church, and even a castle.Today, there is only a foot path that leads from the moden village of Centola up to the old ruins of Severino di Centola. There are deep, narrow gorges of the Mingardo River that the locals have nicknamed "Devil's Throat".
In the 17th Century, the village was taken over by the Normans and the Swabians under the house of Aragon. However, after the War of the Vespers and the plague, the village was abandoned once again. Unlike some of the other villages on this list, this one's not for sale. Locals have completely given up on trying to save it. However, if you were interested in buying it, there's probably a way to contact the Italian government to see if they would allow you to update this historic site. When there's a will, there's a way.
8. High Plains Drive Movie Ranch: The New Mexico Ghost Town
If you have ever imagined owning a ghost town that looks like a movie set, this is it. The 205 High Plains Drive Movie Ranch is a 58 acre town located in Catron County, New Mexico. The town was originally built in the 1880's, and it was called the Town of Gabriella.
Like most western ghost towns, the village was famous for being overrun by an outlaw. There are stories of a man called Thomas "Black Jack" Ketchum who lived in the small village. Today, there is still the saloon, a photography studio, the billiards hall, and more. The previous owner has used this property as a hotel, and there have also been weddings there. If you're interested in paying the $1,600,000, the property is up for sale on Sotheby's Realty .
7. Lot 83 Radburn Road, Manjimup, Australia
This property is currently called the Tone River Wilderness cottages under its original owner. These 20 cottages in Western Australia are surrounded by 100 acres of land. This property is set up more like a campground, rather than a working village. While it could potentially be renovated into year-long homes, most investors are looking into this as a wilderness retreat.
When it was originally listed, the retreat was going for $718,000. But the property actually sold for $635,000 in 2019 . Considering how much property prices have inflated since 2020, the person who bought this ghost town actually got a great deal. Once they fix up the 20 houses on the property, they may be able to sell the individual homes to families, and make it into a true town, rather than a campground.
6. A Barca in Cortegada, Spain
Imagine being able to get the deed of an entire town for free. Well, that's exactly what happened with the crumbling village of A Barca in Cortegada, Spain. The local municipality decided that it was time for someone- anyone to buy this town and try to bring the 12 houses back to life. So they listed the town for free, so long as the interested party paid for the realtor's management fees. The mayor spoke with The Guardian , explaining that he also expects a professional development plan, keeping in mind that they want the restored village to bring in tourist dollars.
There is also a condition that whatever business is developed on the land must hire locals from the nearby town of Cortegada, to prevent young people from leaving the city. Back in 2014, the BBC traveled to Spain to film the ghost village of A Barca, advertising to the rest of Europe that they had a chance to purchase a $0 town. Of course, this village isn't really free. It would take millions of dollars to overhaul the buildings and land to make it ready for a new business, and to accommodate tourists to travel there. While there was a lot of initial news coverage of the free hamlet, there hasn't been much news as to whether anyone took them up on their offer, or if it was far too difficult of an undertaking.
5. Tiller, Oregon, USA
There are very few ghost towns on this list that are located in the United States. That's because real estate is so notoriously expensive here. Buying an entire town in the middle of nowhere might allow you to live out your own version of Schitt's Creek. For the cost of a mansion in the suburbs of a city ($3.8 million) you could be the proud owner of an entire village called Tiller, Oregon .
This town is 225 miles south of the bustling city Portland, Oregon. It has a total of six houses, including one with an apartment that's perfect for renting. There is also a gas station, and just one shop that was used as a general store. Believe it or not, there are two people still living in the town. They are a retired teacher, and a preacher for the nearby church. So their two houses are the only properties in the town that are not up for sale.
4. Kolmanskop, Namibia
Technically, this is one of the ghost towns that never went up for sale. But it still deserves to be on this list. Way back in 1908, Kolmanskop, Namibia was a part of a territory called German South-West Africa. A railroad worker named Zacharias Lewala found diamonds while he was digging in the sand. His German supervisor named August Stauch realized that the area was actually lush with diamonds. Soon after, the German government began moving in as a diamond mining settlement. Of course, the government also called it a "Sperrgebiet", which is a National Park where the public was not allowed to enter for any reason. Soon enough, the town grew to be a fully functional German town. There was a hospital, ballroom, power station school, theater, casino, sports hall, and an ice factory. They also built a tram and railway link to the nearby town of Lüderitz, Namibia.
However, the success of the town relied heavily on the diamond mining industry, since it was the reason why they were there in the first place. In World War II, the supply of diamonds started to deplete from the land. Eventually, there was a new diamond rush a few hundred miles away. So many of the miners packed their bags and left for greener pastures. The town wasn't officially abandoned until 1956. Today, tourists and photographers need a permit if they want to enter the town. All of the homes are filled with several feet of sand, and it's very eerie to see. With enough time, the town may eventually be completely buried by the desert sands.
3. Historic Nomadic Town of Magical Nipton, California
This large 80 acre property is a California ghost town called the Historic Nomadic Town of Magical Tipton. The good news is that it is already remodeled and ready to become a tourist attraction under a new owner. Some of the buildings on the property include a hotel with 5 rooms to rent, a trading post, a restaurant, a bar, and a general store. There is also an old school house, teepees to represent the original Native American homes, as well as cabins.
Among all of these buildings, there is also plenty of land to accommodate a campground. There is a bathroom facility, water hookups, and more. There is even a solar yard to help power everything on the property. So, in a lot of ways, this isn't really a "ghost town" at all, because someone has already gone in to do all of the hard renovation work for you. If you're looking to start a business, all of this can be yours for $2,750,000 .
2. Alberllefenni, Wales, UK
If you're interested in potentially buying an investment property in the United Kingdom, Alberllefenni, Wales might be a great option. For $1.6 million, you could buy a total of 16 houses. The surrounding area also has loads of agricultural land. This could be perfect for someone who is looking to bring in rental income and start a farm. The property also includes a forest with walking trails.
There is a town called Machynlleth nearby, which was the ancient capital of Wales. It helps you cover all of the needs you and your tenants would be looking for in terms of a grocery store , museums, shops, schools, and other amenities. The only catch is that many of the buildings need to be repaired. It could be a huge investment to buy the land and get it in the shape it needs to be before you could earn income from tenants. The first offer fell through in 2020, and it was put back up for sale in 2021. If you're interested, you should hurry, because the real estate agents say that it's a very popular listing among investors.
1. Aveyron Hamlet, Aveyron, France
A few years ago, there was a small hamlet of four houses for sale right in the middle of the Aveyron mountains of France. Originally built in the 12th Century, the Romanesque buildings and castle were made of both stone and wood. The houses were all up for grabs at the price of $917,000.
A woman named Rain Haron and her husband decided to buy the property and move from California to France. Their journey was documented on a blog called Complete France , and it gives you a good idea as to what you should expect if you moved to a ghost town in the middle of Europe. They shipped all of their belongings over, but it took months to arrive. Over the course of 8 months, they renovated the property to make it good enough to live in. Now, her husband continues his work as a real estate agent, selling French properties to English speakers.
Ghost Towns for Sale in the USA
Ghost towns in florida, ghost towns in texas, abandoned towns in oklahoma, ghost towns in utah, abandoned towns in oregon, ghost towns in colorado, living in a ghost town, possible financial struggles.
Having private property, like a house or flat, is a common wish for anyone. The matter becomes especially urgent when it's time to create a family and have children. After all, you have plenty of expenditures except for rent. The problem lies in the pricing factor. Unfortunately, it's rather challenging to collect a tidy sum to buy the place to live.
It's only a logical approach to use a large amount of money reasonably. Assessing all the options before making a decision must be a fundamental step. For instance, in terms of property, you can count on buying a village or a town for the price of a house.
It's estimated that a home in the USA will cost $246,333 on average in April 2020. In some regions, for example, San Francisco, the average price is expected to be as high as $1 million. Why bother yourself with limited space and neighbors, when you can get a whole town all for yourself?
There are plenty of ghost towns in the USA. Some of them have been renovated; others remain untouched. It's a frequent place of pilgrimage for those who seek adventure and like to explore local history. In this article, you can find some abandoned towns for sale in 2020 or those that have already been purchased. By the way, it can become a decent investment due to its historical value.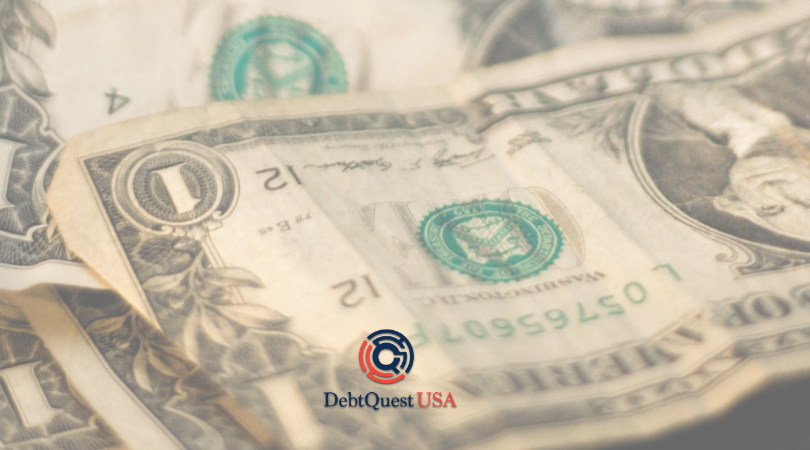 Get Help With Your DEBT
Florida is full of abandoned properties that come with huge lands. For example, a 56.48-acre area with a farmhouse is on sale now for $225,000. It's a family-owned farmhouse that requires partial renovation. However, the place is ready for those who are occupied in agriculture. The vast land is perfect for row cropping or transformation into a cattle farm. All you need is the necessary equipment. It is not far from Lake City or Gainesville; therefore, you can easily find yourself in the street buying groceries or communicating with locals.
Apart from farms and small villages, Florida boasts a great number of abandoned places with historical value. It can become a good investment. All you need is to renovate a building or, at least, prevent it from being demolished.
Rader Memorial United Methodist Church is currently available. It has already been sold several times: in 2007, for $3.6 million, in 2011, for $1.1 million, in 2016, for $3.2 million. The location's history has been lasting for almost a century already. It saw great success during the 1950-1960s period. However, the church lost nearly 1000 members between the late 1960s and 1980s, and has experienced financial difficulties since then.
The church helped many people in the neighborhood during the 2015 Hurricane Wilma. The congregation distributed stored canned goods and medical supplies. A bit later, Rader Memorial United Church merged with Fulford United Methodist Church that is located a couple of miles north.
The following owners aimed to establish a convent for nuns, or a mixed-use space with tenants: retail, restaurants, and art galleries, for instance. Unfortunately, all suffered from a lack of resources or partners.
If you are looking for exquisite towns for sale in Texas, pay attention to this lot. It offers a complete city with plenty of buildings, a large mine, and a railroad track. Villa de la Mina is a 62-acre town, located near the Big Bend National Park in West Texas . The place has been built at the beginning of the previous century. All the city was constructed from handmade bricks and local rocks.
The location will attract you with its unique look. It's reminiscent of old Italian villas that are capable of withstanding the battalion. The offer includes:
Twenty rock buildings with cement foundations,
The largest mine in the Big bend & Terlingua
A railroad track
A huge rock and water holding tank.
The buildings have different purposes- for example, there is an 8-room, 2-story hotel, a central house for entertainment, a jail, watertight storage buildings, a kitchen house, miscellaneous buildings, and many more.
The town is placed in a location that shows high potential to attract tourists. According to Booking.com, Terlingua will be the most attractive spot for visitors in the following years in Texas. The owner is selling the resort for $1.75 million. However, he is ready to discuss any other options, including partnership and partial owner financing.
Credit Card for People with No Credit History
What Are Some Quick Ways to Build Credit?
How Can I Get Rich?
Cheat Credit Score: Legal Ways to Raise Your Score
You're Only a Click Away from Debt Relief
Plenty of abandoned cities in America are located in Oklahoma . Some of them have become a historical community; many are completely destroyed or abandoned, while others remain inhibited until now. For example, Byron – a small town, whose population was only 38 residents in 2017. It's an area with a low cost of living index. The figure amounted to 76.2 in March 2019, while the US average is 100.
Another good option is Whizbang (or Denoya). It's an abandoned location that was considered to be an Oklahoma petroleum town between the 1920s and 1930s. It appeared in the state's highlights within a night, when, in 1921, Marland drilled a 600 barrel per day oil. However, it experienced a decline as the petroleum reserves became exhausted in the late 1920s. The place still has several buildings that can be seen from the road. Some inhabitants remain in the nearby area till now.
Although it's not available for sale as an entire town, you can buy a house there for as low as $54,000 . Considering there are no neighbors, it can be compared to purchasing a small village. The place isn't dangerous in terms of natural disasters, including low earthquake and flood risks. However, the locals may experience a tornado.
If you have been wondering- can you buy a town at the price of a house or not- this example will prove that you actually can. A 154-acre property can become yours just for $199,000 . It's even less than an average price for a house throughout the country. The main disadvantage is that it'll require effort to reestablish the buildings. The place still has foundations of 30 buildings that were destroyed in a fire ninety years ago. Originally the property used to be a part of a mining town – Helper.
In case you consider this option, keep in mind that the place may have paranormal phenomena. Some visitors have claimed to see ghosts there. It gets even creepier if you remember that it's hardly possible to find cell phone reception in the mountains.
See If Our Program Is Right For You
Oregon is a home for more than 200 ghost towns and is considered to be among leaders throughout the country in this matter. The reasons for that are its frontier history, as well as the influx of pioneers that emerged there two centuries ago. Some of the cities are abandoned while others are inhabited till now.
The town of Tiller is, probably, the most high-profile trade among all ghost towns in Oregon ever available for sale. It was finalized in 2018 . Although the final price wasn't announced, initially, the whole location was listed for $3.8 million. It includes 257 acres territory, together with a 13-acre pre-platted subdivision, water storage tanks, agricultural and commercial water rights, about a mile stretch of the South Umpqua River, and several buildings like:
The old Tiller general store
Elementary school
A dozen of buildings for commercial use
Four lots for industrial use.
The previous owner has, basically, collected a town piece by piece. He owned almost everything except for a church and parsonage, a general store, the volunteer fire department, and some others. Such a strategy is an excellent example of how to make long-term investments in property.
The town is not far from Canyonville – only 25 miles east. The locals hope that new owners will establish there a tree-laden river resort that will be opened to the public.
You can find a Colorado town for sale that comes at the price of a bit higher than an average house. For example, Cabin Creek was listed for $350,000 and sold at the beginning of 2017 . It's located only 11 miles outside of Byers on the Eastern Plains.
Although the lot was rather small – only 5 acres – it is placed in a picturesque place: miles of farmland and grassy plains in every direction. The new owner has acquired a vintage gas station, an RV park, two quaint houses, and an eight-room motel. It can become a unique place, once fully renovated.
Originally, it was only two gas pumps and one shack. The owners – the Stephens family – have expanded the town to what it's today. They even built there a garage and service station in the 1950s, turned an old gas station into café, and started the construction of the motel. The place was pretty popular before the 1970s.
Another ghost town worth mentioning in Colorado is St. Elmo . It was founded at the end of the 19th century and is considered to be a part of the US mining history. About 2000 people inhabited it, who were mining gold and silver. Today St. Elmo is considered to be one of the best-preserved ghost towns in the state.
The idea of becoming your own mayor or buying vast lands for a relatively low price is tempting. It holds immense potential for commercial or agricultural usage that can eventually become your main source of income. For example, buying a farm with dozens of acres allows you to start a farming business. You can grow plants or breed cattle. Most importantly, the land must be suitable for such kind of activity.
Buying an abandoned land with some buildings as an investment or a future occupation is a reasonable approach. You are going to create a home and business at the same time. In this case, all the accompanying expenses can be considered to be an additional business-related investment.
It's vital to understand what happens to your financial resources if you buy a town. First of all, you need to assess the amount of further spending to establish at least all the basic facilities – such as hot and cold running water, electricity, gas, and others. Sometimes the cheap lucrative offer will make you pay more than double after the deal is sealed.
Building renovation is another essential issue to consider. First of all, if it's not suitable to live in, you are going to need to find a long-term place to live. Repayment may take more time, money, and effort: first, you need to destroy; only then can you build again.
The property and all the constructions must follow the official regulations. Even if it's sturdy and appropriate for safe living, you will have to meet all the rules. It may imply construction redesign, which is a costly activity.
It goes without saying that you must not only prepare your wallet but also be ready mentally. It's hardly going to be an easy journey. You will have to deal with the abandoned area, which may be somewhat remote and even scary. But, if you have a real passion for historical heritage, the outcome is likely to meet your expectations. After all, not only comfort matters.
Buying the town implies a long process of finalizing documentation. It becomes even more challenging if you don't have the whole sum. In this case, you are going to have to apply for a loan, which may take a lot of time and effort.
Getting a loan isn't always easy, even if it's a mere credit card. Such factors as your credit history, occupation, credit score, etc., highly influence the decision-making process. Usually, if you have a good record and your money is attributed for a low-risk purpose, the loan is likely to be accepted fast. However, if the creditor gets suspicious about your reliability, they may invite you for an interview, provide bad terms, or directly reject you.
Acquiring an abandoned town is very appealing in terms of finance. You can get a whole city, with plenty of land, and, probably, several buildings. However, the bank may not be as enthusiastic as you. The same applies to the insurance company. Mike Metzger – real estate broker – thinks that mostly you need to look for private banking that features personal relationships between a creditor and a borrower rather than 'traditional square box financing'.
It's not easy to find ghost towns for sale. Nonetheless, it's always possible to buy a huge property in such a place or near it. What is vital to keep in mind is a reasonable and cautious approach. It's always better to turn to competent financial consultants who can guide you in the right direction.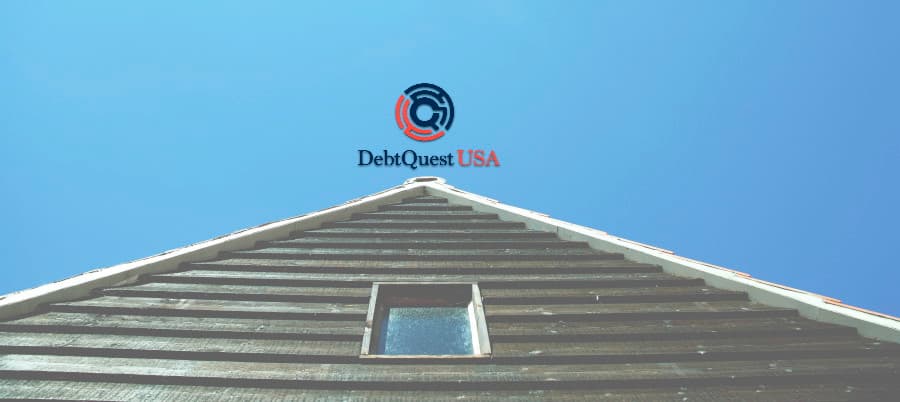 Overwhelmed with debt? You have options for lower monthly payments!
Debt Calculator
How much debt do you owe, what is your desired monthly program deposit, debt quest debt settlement.
Your monthly program deposit
$ 5,750 Savings
Your Savings
39 months to pay off your current debt listed above.
Your monthly program deposit : $ 500
Your Savings : $ 5,750 Savings
Debt Consolidation or Credit Counseling
Your monthly payment
You pay $ 14,478 more
79 months* to pay off your current debt listed above.
*Assumed average interest of 15%
Your monthly Payment : $ 955
No Savings: You pay $ 14,478 more .
36 months to pay off your current debt listed above.
Paying Minimum Monthly Payments
You'll Pay $ 29,199 More than you owe currently
9 years* to pay off your current debt listed above.
*Assumed average interest of 20%
Your monthly Payment : $ 500
No Savings: You'll Pay $ 29,199 More than you owe currently.
32 years* to pay off your current debt listed above.
By submitting your information above, you consent, acknowledge, and agree to the following: Our Terms of Use and Privacy Policy . That you are providing express "written" consent for Debt Quest to call you (autodialing, text and pre-recorded messaging for convenience) via telephone, mobile device (including SMS and MMS – charges may apply depending on your carrier, not by us), even if your telephone number is currently listed on any internal, corporate, state or federal Do-Not-Call list. We take your privacy seriously and you may receive electronic communications, including periodic emails with important news, financial tips, tools and more. You can always unsubscribe at any time. Consent is not required as a condition to utilize DebtQuestUSA services and you are under no obligation to purchase anything. ( Debt Quest USA ) Lear More
Before you go Get a Free Quote
Reduce your Debt by 70%
Have one Affordable payment
No Upfront Fees And No Obligations
MORE SECTIONS
More from the sun.
Inside the rare ghost towns on sale for as little as $250,000 – how you can own a whole village haunted by former locals
Carsen Holaday
Published : 13:29 ET, Dec 27 2021
Updated : 13:30 ET, Dec 27 2021
Published : Invalid Date,
RARE abandoned towns all over the country are on sale for as little as $250,000.
Why visit a haunted house when you could own an entire ghost town? Thousands of abandoned villages are waiting for new owners all across America, and some come pretty cheap.
There are about 3,800 ghost towns in the United States, according to the New York Times. No matter the reason for ruin, the rare abandoned towns across the country hold ghost stories of the former locals who lived on the land.
A town often becomes a ghost town because the economic activity that supported it, such as mining or agriculture, failed. The darker possibility is that towns become abandoned because of tragedy such as natural disasters , war, or disease.
While some remain decrepit homes for tumbleweeds and others become tourist attractions, there are a few abandoned villages that have found their way to the real estate market.
Water Valley, Tennessee
Water Valley, Tennessee, was once known for its apple orchards and bustling business before it was hit by blight.
Abandoned in the mid 20th-century, the seven acres now hold only a stock barn, four former general stores, and a small creek.
For the past twenty years, four relatives have owned this land. The group is now looking to sell, but only to a buyer that will preserve the town.
"The people who own it do not want to sell it to people who will just raze these and create a development," said Christa Swartz, the village's realtor.
Water Valley is selling for the low price of $725,000.
Bridgeville, California
This northern California town boasts of scenic riverfront views, swimming holes, and its very own haunted cemetery.
Back in 2002, Bridgeville made the news as the first town ever sold on Ebay. Over the years, many owners have claimed the 81 acres, but it's now up for grabs.
With its rich history and ghost sightings, the town is being sold for $1.5 million.
Swett, South Dakota
This South Dakota fixer-upper town just needs some Swett, blood, and tears.
In 2015, the former mining town's price sharply dropped to only $250,000 after a few failed offers.
Swett includes 6.6 acres of land, including a tavern and a four-bedroom home. The land also comes with its own ghost stories, according to property realtor Stacie Montgomery.
Though it's mostly been left to rot, the bank has attempted to make improvements to the run-down town.
"They even installed shiny new town signs for Swett," Montgomery said. "The old ones had bullet holes in them."
Western Movie Ranch, New Mexico
This New Mexico ranch is straight out of a movie.
The Western ghost town, called the Town of Gabriella, is a 58 acre property currently being utilized primarily as a film set.
Old buildings and storefronts are staged to mimic an 1880s era western town. Buildings on the property include a hotel and log cabin, a billiard hall, and even an old stagecoach.
This authentic piece of the wild, wild West is for sale at $1.6 million.
Tuthill, Maine
In Pittston, Maine, a picturesque town called Tuthill sits on 55 acres of rolling hills and antique buildings.
In 1967, a passionate antiques dealer named Kenneth Tuttle began to build a village of 19th and 20th century homes and structures. Over the next 20 years, Tuttle's dream town grew to 25 structures in total, including barns, homes, and a church.
Following Tuttle's death, his son Nathan inherited the property. Tuttle and his family live on the property now, along with a few other tenants. But it's time for a change.
Read More on The US Sun
Madonna's tour outfits look 'lazy' & unlike Beyonce & Taylor Swift's, says expert
I live on a boat - it's cheaper than my apartment but there's a small food issue
"It's been the best thing in the world, growing up here," Tuttle told Maine Homes. "But all good things come to an end."
The stunning village is being sold now for $5.5 million.
Most read in The US Sun
Britney Spears confirms she cheated on Justin Timberlake with dancer Wade Robson
Britney Spears holds knife against her own throat as she dances in bikini
Video & wiretapped phonecall 'PROVE' a rocket from Gaza blew up hospital
Justin Timberlake & Jessica Biel 'reeling' after Britney Spears' abortion claims

How to Buy a Ghost Town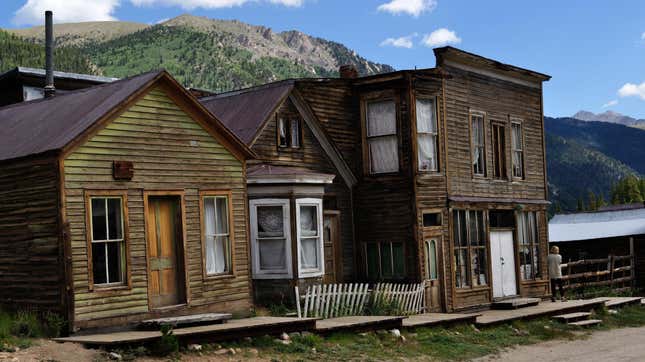 Visiting a ghost town is one of the closest things we have to time travel. If left undisturbed, the town remains suspended in time; perpetually stuck in the year it was abandoned. Fortunately, some ghost towns have been incorporated into state and national parks, which tend to leave them in their state of natural ruin—the most famous example being the former gold mining town of Bodie, California .
But there are at least 3,800 ghost towns located throughout the United States (in a variety of conditions), and on occasion, entire towns are up for sale. While owning your own ghost town may sound great in theory, in practice, it could be a very different story (depending on what you want to do with the abandoned property and structures).
Before even getting to that part, you have to go through the process of purchasing the ghost town—which, it turns out, is a little different than buying your average not-abandoned home. Here's what to keep in mind if you're in the market for a ghost town to call your own, courtesy of an article by Joe Pye on Debt.com .
It's more than just a house
Attention-grabbing headlines on ghost towns being sold at what appear to be shockingly reasonable prices may give the impression that as long as you have the cash, you could be the proud owner of your own abandoned mining village relatively easily.
But, of course, it's not that straightforward, thanks in part to the fact that these towns are considered "unincorporated," and therefore aren't part of a local government. "That means even if the price is good, the unique nature of these places makes buying them more challenging than with most homes," Pye explains.
Good luck getting a loan
While it may seem financially feasible for you to make mortgage payments on a $200,000 ghost town, that doesn't mean you'll get a loan. "Fannie Mae and Freddy Mac and FHA are not touching these properties," Utah real estate broker Mike Metzger tells Debt.com .
"It is very difficult to get a loan for these types of properties," Metzger continues. "Most times, it's going to be a private sort of banking, with loans based on the individual and the relationships they have with the bank, versus your traditional 'square box financing.'"
It's likely lacking basic amenities
Would-be ghost town purchasers (hopefully) know that they're in for a lot of work, but may not realize the full extent of it. For example, the abandoned town may not have running water, electricity or other basic utilities. And it's not only a matter of installing them and hooking them up to existing supplies—sometimes the closest running water or electricity is miles away.
Then there's the issue of safety. "Most of the structures in ghost towns aren't up to code," Metzger says. "They were built before the code was invented. They're probably the reason code was invented, because as they were finished, they were running out of materials."
Ghost towns currently for sale
While Pye's article on Debt.com does provide interesting insights into purchasing a ghost town, it also lists several examples of properties purportedly for sale. But before you get too excited, you should know that none of these towns are currently on the market—with some being sold several years ago. (Including St. Elmo, Colorado, which is featured in the image at the top of this article.)
But that doesn't mean there aren't other options out there. For example, the town of Pearce, Arizona is currently up for sale for $944,000, though it's more of a turnkey living history museum than actual ghost town. As is Cleator, Arizona , which is listed for $999,000 and still has some remaining residents and active businesses, making it closer to a Schitt's Creek scenario. But  you never know when your dream ghost town will hit the market.
Entire towns for sale
By Stefan Von Imhof
June 25, 2023
Today, we're exploring an uncommon alternative real estate strategy — buying an entire town .
That's right: Some people purchase entire streets, suburbs, and abandoned villages. Some have fashioned them into tourist attractions. Others just want to create affordable housing and artist meccas.
Who are the people actually buying up entire towns? And what does the market look like?
Let's find out 👇
Table of Contents
Towns for sale around the world
When I think about the concept of town ownership, the first place my mind goes is to The Simpsons . Specifically, to Hank Scorpio (one of the best animated characters of all time.)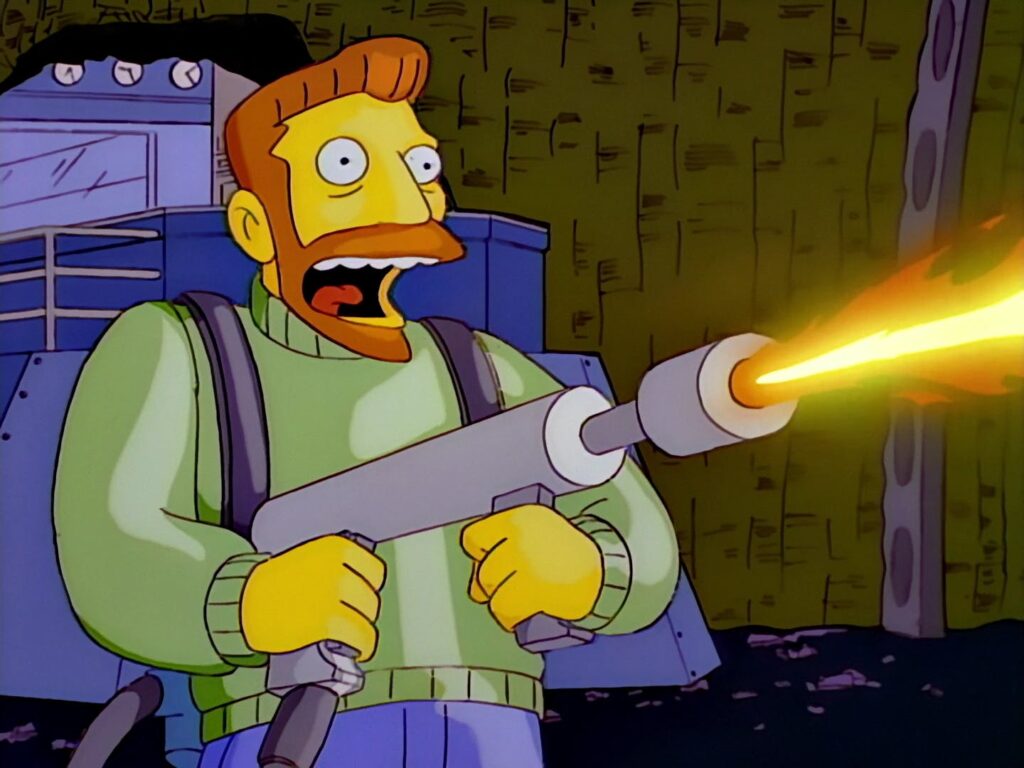 His town, ​Cypress Creek​ , was a "company town" created to house employees for his Globex Corporation. His master plan was to overthrow the US government.
In reality, very few people that buy towns turn them into war zones. In fact, these places usually look like war zones to begin with. Think ghost towns, abandoned mining villages, and ​old-timey frontier towns​ .
Basically, places that look like another "creek": ​Schitt's Creek​ .
It's extremely rare for a functioning village with actual residents to pop up for sale on Zillow.
This isn't a world of hidden paradises waiting to be discovered; it's a world of gold-rush ghost towns and ​dead California dreams​ . The booms ended, the populations dried up, and everything fell into disarray.
These towns are usually sold through private handshake deals. You fly out to the location, tour what remains of the infrastructure, and make a deal with the owner (often the local government).
Lobo, Texas 🇺🇸
The arid ghost town of Lobo, TX, doesn't inspire much in its current state. It sits in the middle of nowhere and has been abandoned for 30+ years.
And yet, 70 people have flown in from thousands of miles away to ​buy the ghost town​ .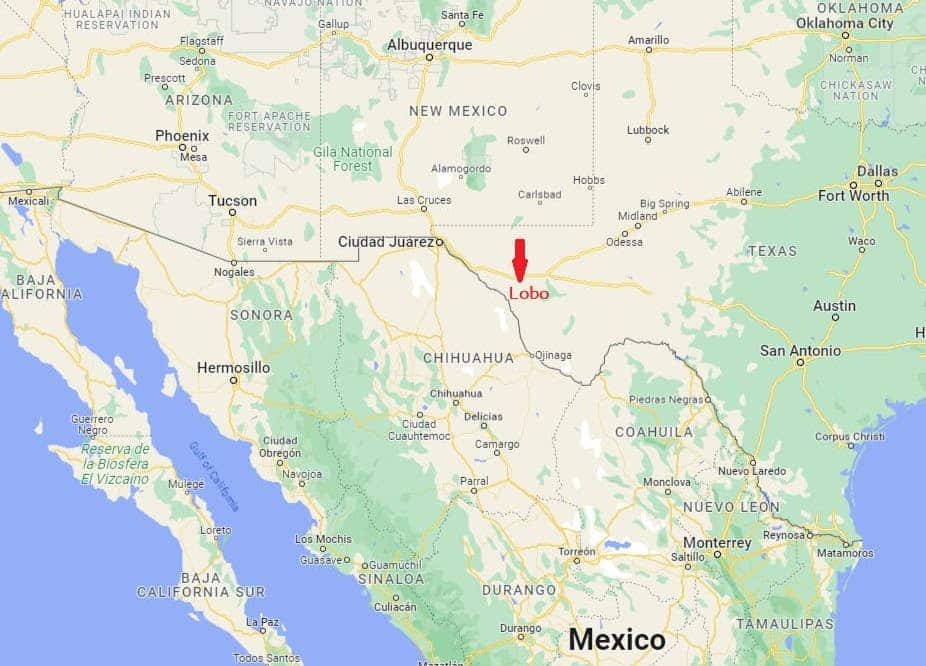 Lobo's entire history is rooted in con men. At the turn of the century, "promoters" (basically nomad con men) lured residents to the town under the false pretense that a shiny new hotel had just been built.
As it turns out, the hotel, among other promised amenities, never existed. The promoters were sued by the land buyers they tricked, and were forced to actually build the hotel.
This turned out to be a colossal waste of time and money. In 1929, just a few years after being built, the ​hotel was destroyed by an earthquake​ .
Lobo was originally ​purchased​ by a German artist named Alexander Bardorff in the early 2000s. He picked it up for just $20,000 and used it to host film festivals.
But in 2023, Bardorff decided he had enough. Now, he is ​selling the town​ for $100,000 — less than the average ​down payment​ on a house in California, and less than the average price of a ​regular home​ in nearby Van Horn, TX.
To some, this dilapidated little town is a historic site best left undisturbed. To others, it's a blank canvas. The only limitation is the buyer's imagination.
Pitches for what to do with this deserted city are rolling in from prospective buyers. Some are normal. Campgrounds, farms, etc.
But a surprisingly high number of pitches have come from artists and musicians. One guy wants to turn Lobo into a modern nudist colony . Another wants to ​cultivate kangaroos​ . (Texas is one of ten states where it's ​legal to own kangaroos​ with a permit.)
My personal favorite pitch was for an escape room -type of attraction. Instead of clearing a single room or house, the players must find a way out of the actual ghost town.
(Perhaps we could combine ideas and turn Lobo into an escape room where naked participants have to duck and weave aggressive kangaroos?)
Bidding ends today, so what becomes of Lobo will be revealed in the next few months.
Bardorff has one condition: "Don't turn it into a ​ Jonestown ​ ."
Presidio Terrace, San Francisco 🇺🇸
San Francisco is absurdly expensive. With a median home price of $1.2 million, you could buy 12 Lobos.
So buying the entire city is out of the question. But how about just a street?
That's exactly what savvy investors Michael Cheng and Tina Lam did with Presidio Terrace .
Presidio Terrace is a private cul de sac in one of the city's most prestigious locations. It contains 35 mansions whose ​past residents​ include former Speaker of the House and ​accused inside trader​ Nancy Pelosi , former SF mayor Joseph Alioto , and famous investor ​Richard Blum​ .
So, why was this street for sale in the first place?
There was an old tax bill from the city that the homeowners association hadn't paid. Apparently, the Office of Treasurer and Tax had been ​sending the bills to an outdated address​ .
So in 2015, the Tax Collector listed the street in an online auction to recover the unpaid bill of $994 (?!)
After a bidding war, Cheng and Lam snatched up Presidio Terrace for $90,000 . This entitled them to every inch of "common ground" in the private development (sidewalks, palm trees, garden islands, and even the actual roadway itself).
Cheng and Lam consulted their attorneys and devised plans to generate income from their investment. First, they tried to get residents to buy back the land outside their homes. When that didn't work, they came up with an even more brilliant idea: They would charge for parking on the street .
Naturally, this pissed off the other residents. They banded together, lawyered up, appealed the sale, and ​won​ .
Supervisor Mark Farrell stated the original sale was " ​inappropriate​ " and the city ordered Cheng and Lam return the street to the city.
Mellonsfolly Ranch, New Zealand 🇳🇿
New Zealand is known for its glorious mountain ranges, ​sustainable agriculture​ , and hobbits. An Old Western town is the last thing you'd expect.
Yet, if you head down to the obscure region of Ruatiti , that's exactly what you'll find.
​Mellonsfolly Ranch​ is an authentic, full-sized wild west replica town .
The location is based on an 1860s Wyoming frontier, complete with a saloon, hotel and general store. If you have a few million lying around, it can be yours.
The owner is a wealthy glassworks entrepreneur named John Bedogni who ​built it for fun​ in 2006. For 14 years he ran it as a ​luxury accommodation​ .
But in 2019, he put it up for sale with an asking price of USD $7.5 million — a bit less than what he spent to build it.
Mellonsfolly Ranch has seen prospective buyers from the US, Europe, and Hong Kong fly in to have a look. But it seems like nothing's been finalized yet, so it's not too late for you.
At a minimum, this is a nice workaround to New Zealand's ​partial ban on foreigners owning residential property​ .
1 Euro houses in Italy 🇮🇹
Got an extra euro lying around? Great — you can buy up properties in Italy.
While urban European cities ​struggle​ to build enough housing, rural Italy has the opposite problem. It may be a gorgeous nation, but its population has ​declined​ since 2014.
From 2001-2011, over half a million Italians ​left the country​ due to worsening financial conditions. This ​trend continued​ into the 2010s, with another 677k residents hitting the road between 2014-2018.
To buck the trend, local governments have a simple plan: Attract buyers from other countries with a property that's ​essentially free​ . Some of these houses are next to each other, and for €50 you could buy up a whole city block.
But there's a catch..
The houses are falling apart, or even on the verge of collapse. Let's be clear — you're not buying a villa on the Amalfi Coast. These are ​dilapidated​ , uninhabitable properties, often part of an abandoned village.
Auctions for these cheap properties have been hot. Some sell for €1, while the hammer price on others reaches a few thousand dollars. Properties in good shape run about under $10k.
But even with the €1 houses, you can expect to spend about €3000 – €6000 on closing costs. Estimate renovations to cost between €600-€800 per square meter. ($65-$88 per square foot, or about one-fifth what you'd pay for home renovations in the US.)
The closest town to a major city that has ever offered €1 homes is ​Maenza​ , which is a short 90-minute drive from Rome. (Can you imagine any property 90 minutes from New York selling for a dollar?)
But the very best deals are found on the ​heel of Italy's boot​ . The municipality of Presicce-Acquarica is offering people up to $30k to ​relocate to their gorgeous town​ .
To be eligible for the incentive, new residents must buy and live in any local house built before 1991 (which is pretty recent!). These houses are all worth about $25-30k each, so the payment you receive is basically used to purchase the property.
But this isn't a "middle of nowhere" kind of place. Presicce-Acquarica is undoubtedly beautiful, only 10-15 minutes from the coast, ​hosts festivals​ , and is filled with architecturally stunning buildings. It's a great plan!
Supply of these is starting to dwindle, no thanks to increased attention from Goodfellas actress ​Lorraine Bracco​ , who renovated a 1 Euro home for the TV show ​ My Big Italian Adventure ​ .
Other town buying opportunities
Spain was among the first countries to offer an ​abandoned village​ for $230k . It included 100 acres of land and fertile soil perfecting for starting multiple farms. (Entire villages with poor soil can be found for "tens of thousands")
Japan , France , Croatia and Switzerland all offer extremely cheap properties to help fix their ​ghost town problems​ .
Another ​wild west replica town for sale​ in Saguache, Colorado for $4.3m . The seller has dropped the price by $400k.
LoveProperty has a ​good list​ of towns you can actually buy.
Incentives have diminished since Covid, but plenty of areas in the US still ​pay you to move​ , including Tulsa, OK, Morgantown, WV, Southwest Michigan, and the entire state of Vermont.
Ex-Walmart executive ​Marc Lore​ is creating a utopian city from scratch in the Nevada desert. " Telosa " will cost ​$400 billion dollars​ — about the same price as ​The Line​ in Saudi Arabia. While he hasn't solidified an exact location, Lore has stated the city will be carbon-free, and have a population of 5 million (or an $80,000 investment per resident)
Closing thoughts
While it's entirely possible to own all the properties in a town, Schitt's Creek takes serious liberties with the idea of town ownership. It's very unlikely that a functional, populated town will ever go up for sale.
What you usually find in this market are abandoned hellholes, or western-themed "replica villages," designed for movie sets and corporate retreats.
That said, if you have the money and the imagination, why not? Roll up your sleeves and make something happen. 💪
Further reading
This guy Brent ​spent his life savings on an abandoned ghost town​ . Cerro Gordo is an abandoned gold rush town near Lone Pine, CA, which he purchased with a friend. He's lived there for 3 years and shoots tons of videos detailing his experience.
This woman bought a 1 Euro home in Sicily and turned it into a ​dream home​ .
Lots of people talk about " ​buying the block​ ." The Flaming Lips frontman Wayne Coyne bought up ​every house on his Oklahoma street​ .
15 more ​abandoned cities​ around the world
While writing this issue, I went down a rabbit hole on Bombay Beach . It's turning into an ​artist's haven​ . There was an ​award-winning indie film​ about the town's 210 residents.
One way to buy dilapidated properties en masse is through ​property tax liens​ .
Disclosures
We have no real estate investments in our ​ALTS 1 Fund​ . But I think it would be cool to host a 1 Euro Italian Property Tour. Would you join?
I have no personal investments in any companies or entities mentioned in this issue.
This issue contains no affiliate links.
All Real Estate , Real Estate
Stefan Von Imhof
Related posts.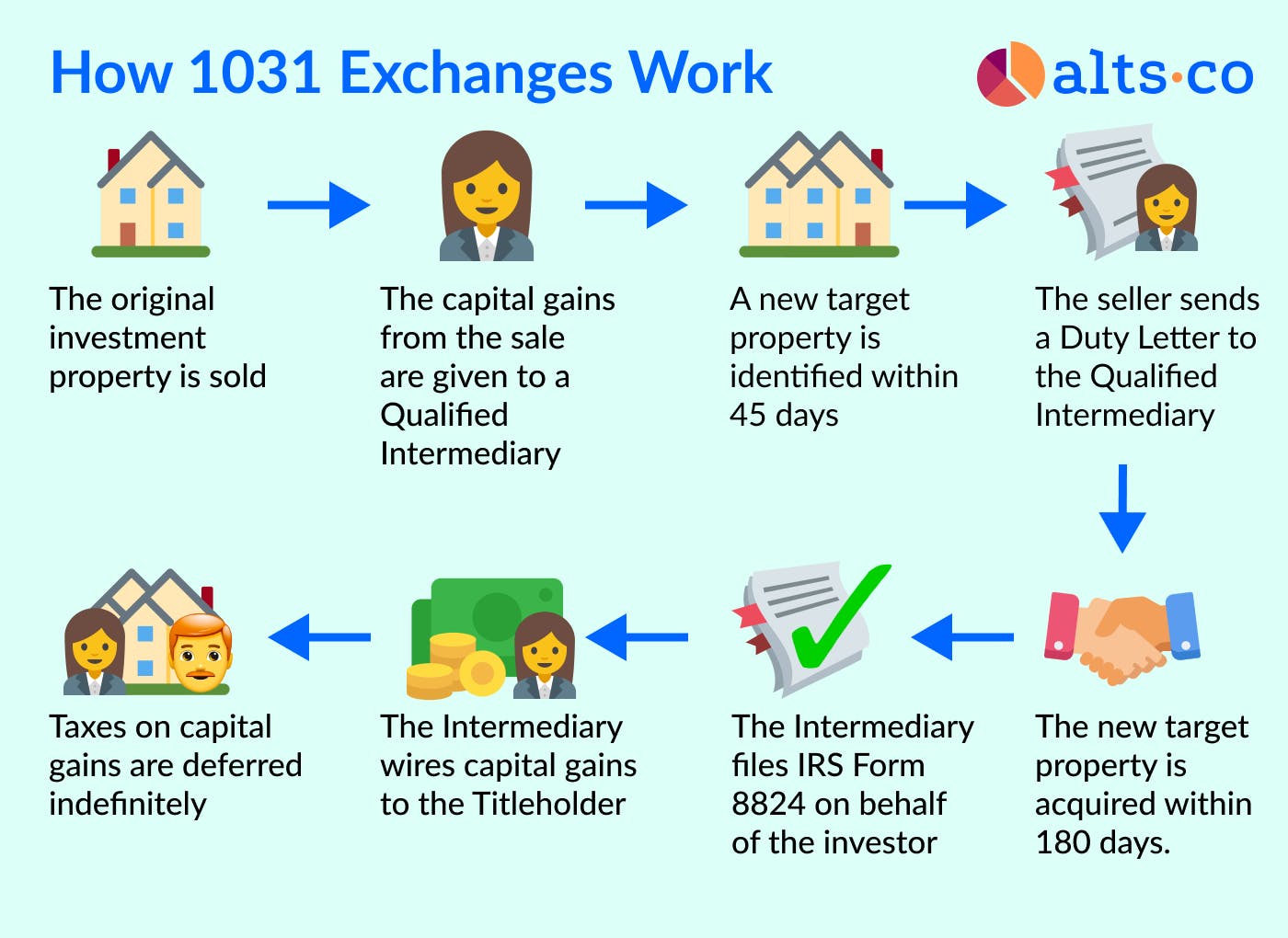 BV Capital Review: How Delaware Statutory Trusts work with 1031 exchanges
1031 exchanges are one of the most popular, lucrative, and (arguably) unfair real estate tax loopholes in the world. Here's how they work.
Let's buy Shrek
Prepare for the worst, Own a piece of Shrek, Making a killing on Christmas lights, You can live forever — if you can afford it and More.
1031 exchanges: The biggest little secret in real estate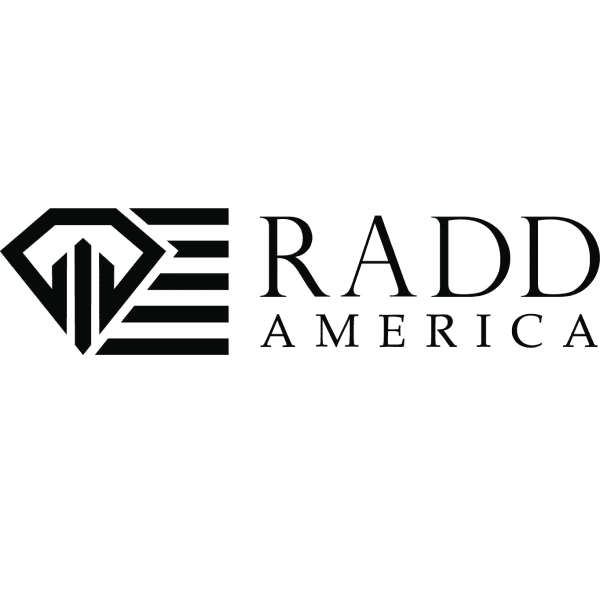 The allure of land REITs: RADD America's opportunity and vision
In this issue, we'll talk about land through the lens of ​RADD America​, a company that has evolved from investing in traditional real estate to investing in American land.
Recently Published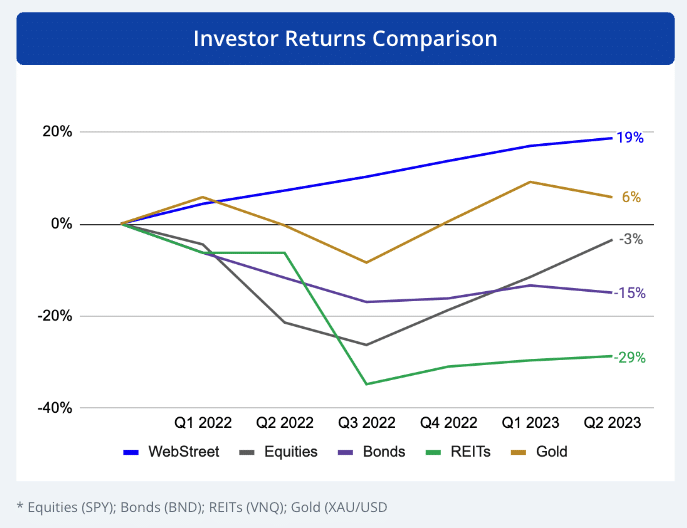 WebStreet Fund 6 Review
Inverse Cramer Weekly Update — Oct 15
Nearly all Americans think it's a bad time to buy a home
Curious about fractional real estate investing.
Get rich analysis on opportunities across Crowdstreet, Fundrise, LEX Markets, and Groundfloor
Join the club. Start here.

Join thousands of subscribers. Absolutely spam-free.
651 North Broad Street, Suite 206 Middletown, DE 19709
Disclaimer: The authors of Alt Assets, Inc. are not finance or tax professionals. They are self-taught accredited investors, sharing information, research, and lessons learned. The published content is unique, based on certain assumptions and market conditions at the time of publishing and is intended to serve solely as research, not financial advice. Alts I LLC (the "Fund") is an affiliate of Alt Assets, Inc. and the Fund has conducted a private placement offering under Rule 506(c) of Regulation D of the Securities Act of 1933, as amended. The Fund may invest in one, several or all of the alternative asset classes that Alt Assets, Inc. publishes content on its site. Any published articles on Alt Assets, Inc. that an alternative asset has a "buy", "pass", "overvalued" or "undervalued" designation does not factor into the asset classes that the Fund through its manager ultimately invests in, and thus, any of the Fund's investments that have positive designations on the Alt Assets, Inc.'s site are purely coincidental as the Fund is actively managed and guided by its own investment parameters as summarized in the relevant private placement memorandum.
Privacy Overview
You are using an outdated browser. Please upgrade your browser or activate Google Chrome Frame to improve your experience.
Entire villages and towns for sale that you can actually buy
13 October 2023
Share the love
Be the first to comment
Do you want to comment on this article? You need to be signed in for this feature
Copyright © loveproperty.com All rights reserved.
Ghost Towns For Sale United States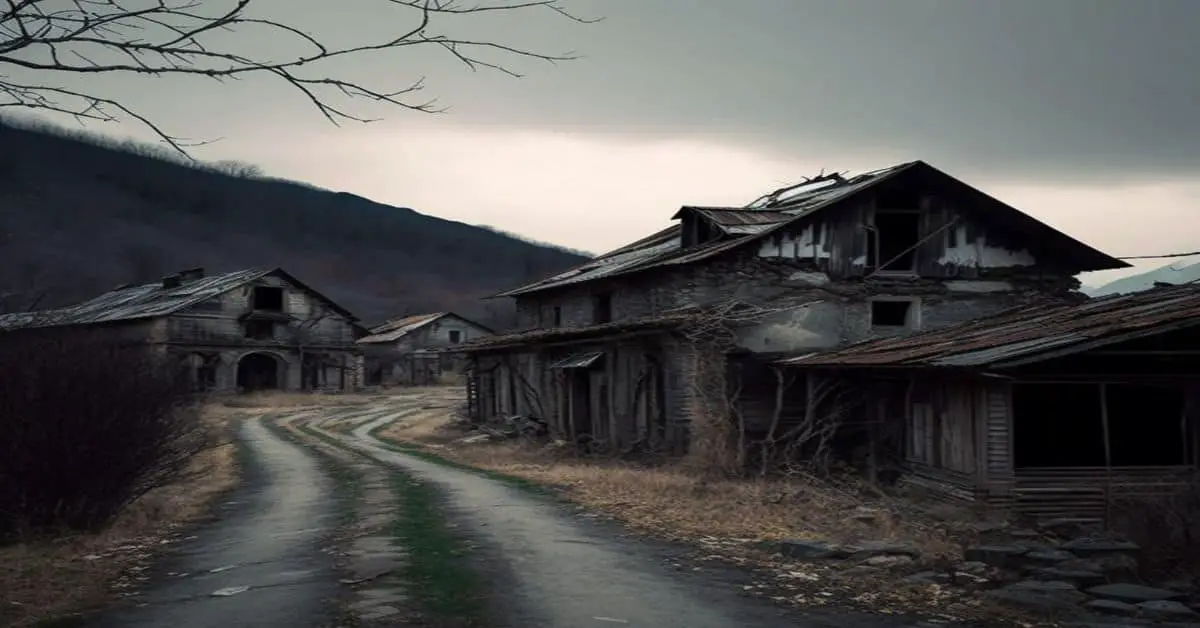 Ghost Towns For Sale United States: Abandoned Communities Awaiting New Life
Have you ever dreamt of owning an entire town, bringing life back to a once thriving community, or maybe even turning a deserted village into a unique tourist attraction? Across the United States, numerous ghost towns have been abandoned and left to decay.
Today, many of these ghost towns are up for sale, just waiting for someone with the vision and resources to restore them to their former glory. In this article, we will explore some of the most intriguing ghost towns for sale in the United States, delving into their history, current state, and potential for future development.
Nipton, California
History and current state.
Nipton, located in San Bernardino County, California, is a small town with around 25 residents. Founded as a railroad town in 1905, Nipton was initially called Nippeno Camp before being renamed in 1910.
In 2017, American Green, a cannabis technology company, purchased Nipton for $5 million to transform it into a cannabis consumption destination. However, the company ceased payments on the town in 2019, leading to foreclosure proceedings.
Potential for Development
Currently listed at $3,125,000, the 80-acre property includes the Nipton Trading Post, a restaurant and bar, a five-room hotel, a general store, a trailer park, and a schoolhouse. With its proximity to Las Vegas and the potential for cannabis tourism, Nipton offers an exciting investment opportunity for those interested in revitalizing a small desert town.
Cleator, Arizona
Cleator, established in 1864 as Turkey Creek, is a former mining town that was purchased by James Cleator in 1925. As mining declined and the railroad left, the town's population dwindled to around 60 residents.
The Cleator Bar & Yacht Club, a small and ironically named establishment, remained in operation until the owner's death in 1996. Since then, the town has been primarily a tourist attraction with less than 10 permanent residents.
The 39.9-acre property is currently listed for $999,999 and includes the bar, general store, a few original structures, as well as naming and mining rights. With its rich mining history and beautiful desert surroundings, Cleator offers an attractive opportunity to develop a unique tourist destination or a private retreat.
The Villa de la Mina, Terlingua, Texas
Located near Big Bend in West Texas, the Villa de la Mina is a ghost town built during the early 1900s silver mining boom. The town was constructed using local rock and handmade bricks, resulting in fortress-like walls designed to withstand a battalion.
The 62-acre property, currently listed for $1.75 million, includes 20 standing buildings, a pool, a water holding tank, and the largest mine in the area with a railroad track leading into it.
With its unique architecture and stunning desert landscape, the Villa de la Mina offers a wealth of potential for redevelopment. The existing buildings, including stables, a jail, an eight-room hotel, and more, could be repurposed for a variety of uses, such as a resort, event venue, or an exclusive retreat.
Bridgeville, California
Bridgeville, originally called Robinsons Ferry, is an 83-acre town situated 30 miles inland from Highway 101 on California's Redwood Coast. Renamed in 1875 when a bridge was constructed over the Van Duzen River, the town has passed through the hands of numerous owners over the years.
In 2002, Bridgeville became the first town sold on eBay. The current asking price for the town is $1.5 million and includes river frontage, swimming holes, houses, cabins, a post office, and a cemetery.
With its beautiful riverfront location, picturesque landscape, and rich history, Bridgeville offers a unique opportunity for redevelopment. Potential uses for the property include a charming residential community, a tourist destination, or a retreat center.
Henry River Mill Village, North Carolina
Henry River Mill Village, located just west of Catawba County, North Carolina, was founded as a booming textile mill town in 1905. Over time, the population dwindled, and the mill eventually shut down before its main building burned down in 1977.
The last residents reportedly left in the late 1990s or early 2000s. The abandoned town gained fame as the filming location for the original "The Hunger Games" movie, where it served as the home for characters such as Gale, Prim, Peeta, and Katniss.
The 71.78-acre property is currently listed for $1.4 million, which includes 21 unrestored mill houses and a store building. With its connection to the popular film franchise and ample space for development, Henry River Mill Village could be transformed into a themed tourist attraction, a residential community, or even a film production hub.
Gabriella, New Mexico
Gabriella, situated just outside of Datil, New Mexico, is a charming replica of an Old West settlement from the 1880s set on 58 acres. The current owner built the town from the ground up to create a movie studio. It has served as a backdrop for numerous productions, events, and photo shoots.
The 24 buildings included in the $1.6 million asking price are more than just props. The barbershop features an antique barber chair and furnishings, the hotel is fully functional, and even the stagecoach is included. The Town of Gabriella offers a unique opportunity for a movie production facility, a themed event venue, or a one-of-a-kind tourist attraction.
Millican, Oregon
Millican, a town established in the 1880s by its namesake, George Millican, is located 25 miles east of Bend, Oregon. The town never had a population greater than 100 people, and by the time the post office closed in 1942, the postmaster was the only remaining citizen.
The town has changed hands several times since then, with the most recent listing in 2017 at $1,499,000 for the 74-plus acre property.
Though currently listed as "off the market," it seems that a buyer was never found for Millican. With its rich history and potential for growth, this ghost town could be transformed into a residential community, a tourist destination, or a unique event venue.
Cabin Creek, Colorado
Cabin Creek, Colorado, is a spooky ghost town that was listed for $350,000 in 2016. The five-acre property includes a gas station, a restaurant, a private shooting range, two homes, and an eight-room motel.
The town's history is shrouded in mystery, with local legends suggesting that residents fled Cabin Creek in the 1970s due to fear following an unsolved murder.
Cabin Creek offers an intriguing investment opportunity for those who find the town's eerie history and remote location appealing. The property could be transformed into a unique tourist attraction, a themed event venue, or even a private retreat.
Forest Service Rd #295 Saint Elmo, Colorado
Located 1.6 miles south of the ghost town St. Elmo, this 4.14-acre property in Colorado holds a haunted past. In 1881, a cattle rancher named Anton Stark moved to the town, and a fire reportedly destroyed the business section in 1890.
Four decades later, the descendants of the Stark family were the only ones left, and many believe that the ghost of Anton's daughter, Annabelle, still haunts the town.
Currently listed at $84,900, this piece of land offers a unique opportunity for those interested in owning a haunted property. With its rich history and stunning mountain location, this ghost town could be developed into a paranormal tourist attraction, a private retreat, or even a themed event venue.
Swett, South Dakota
Swett, South Dakota, is a 6.6-acre property with a tavern and a four-bedroom home. The land, which is rumored to be haunted, was initially listed for $400,000 but had its price reduced to $250,000 in 2015 after a few failed offers.
Swett offers an interesting investment opportunity for those intrigued by the town's haunted reputation and remote location. The property could be transformed into a unique tourist attraction, a themed event venue, or a private retreat.
Owning a ghost town may not be for everyone, but for those with a vision and the resources to invest, these abandoned communities provide a unique opportunity to create something truly extraordinary.
Whether it's revitalizing a former mining town, building a themed tourist attraction, or simply enjoying the peace and solitude of a remote location, the ghost towns for sale across the United States hold a wealth of potential for the right buyer.
Related Posts
Ghost towns and abandoned cities of the world.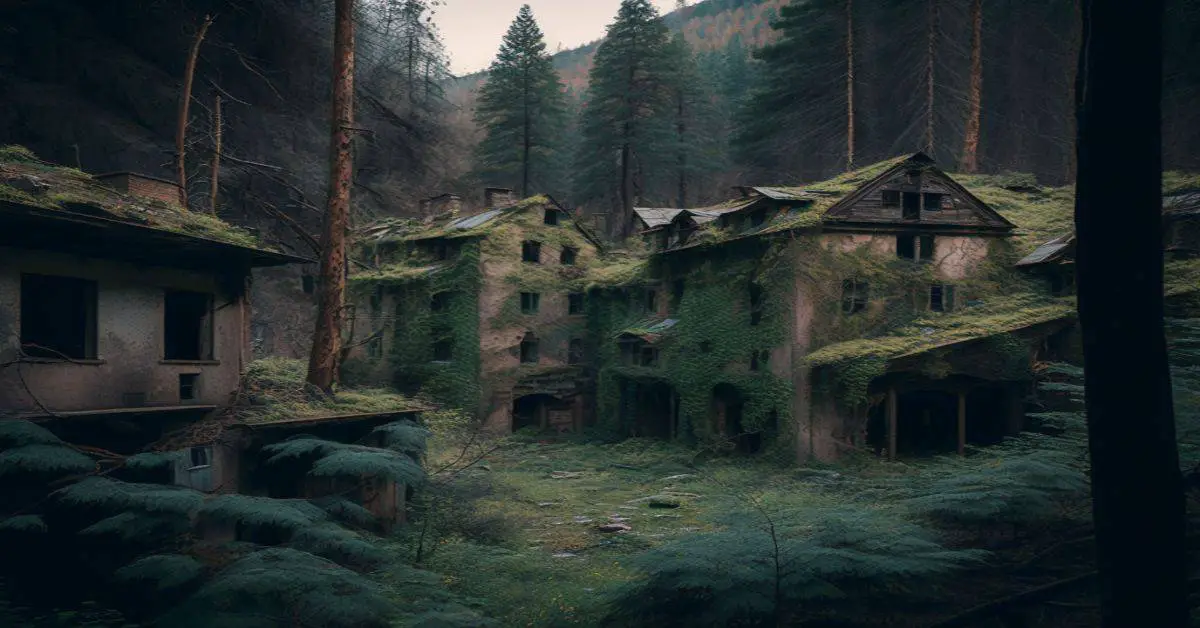 Forgotten Towns of America – Time Stands Still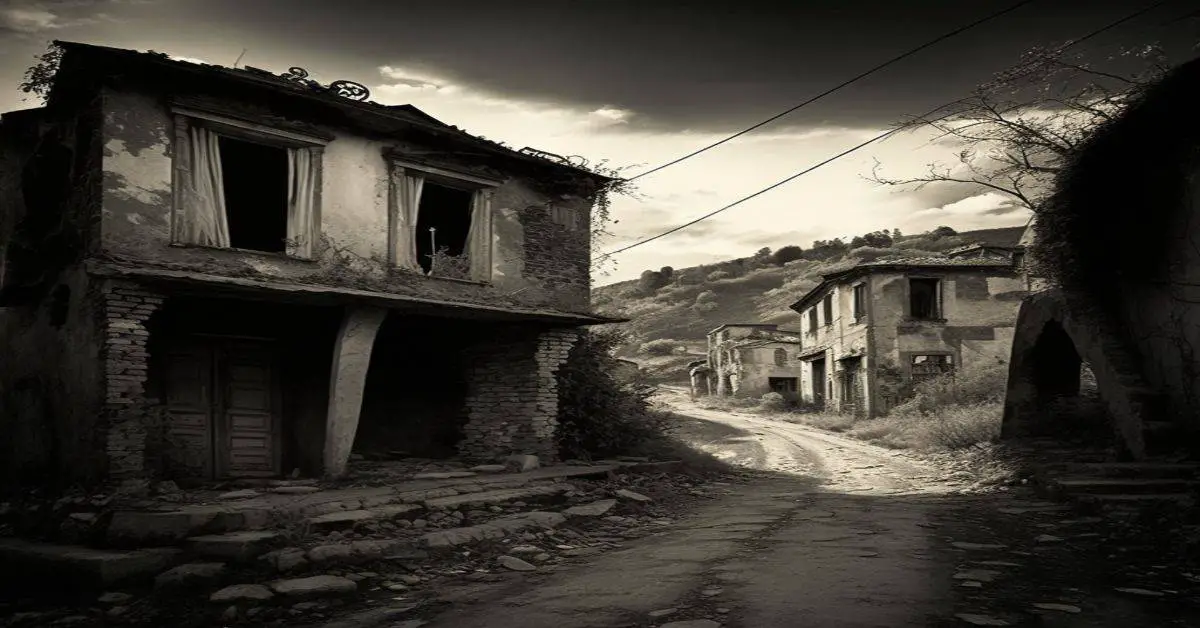 Creepy Ghost Towns In America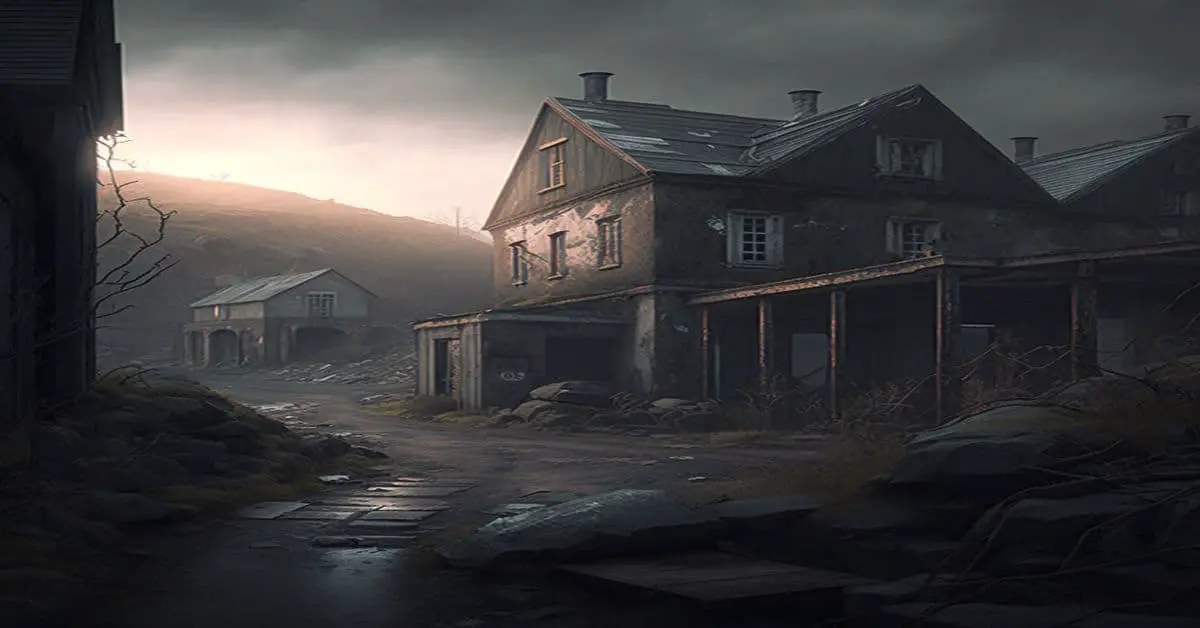 Advertisement
Investigate the remnants of these 11 us ghost towns, share this article.
Walking down the street of Rhyolite, Nevada, facades of empty buildings loom over me. Nobody is here but my husband and me — and some wild burros giving me the stink eye. A creepy feeling comes over me as I stand in this empty town that was once full of thousands of gold miners with dollar signs in their eyes. Now, the lights and power have been off for over a century.
The Merriam-Webster dictionary defines a  ghost town  as "a once-flourishing town wholly or nearly deserted usually as a result of the exhaustion of some natural resource." Lots of people like me feel the lure of these empty places, which are most common in the spacious western United States. Make the most of Halloween season by exploring these 11 ghost towns in all their spooky glory.
1 Rhyolite, Nevada
Rhyolite's bottle house. / Photo by Teresa Bergen
Just outside  Death Valley National Park , Rhyolite is one of the best ghost towns I've ever visited. Many buildings are still at least partially standing, including a three-story bank and the old jail. There's a fabulous house made from old bottles and an intact train depot. Watch out for the wild burros.
2 Shaniko, Oregon
Photo by Analise Schallig
Once known as the Wool Capital of the World, Shaniko was shipping over 2,000 tons of wool and a million bushels of wheat in 1903. But after rail lines changed, this north-central Oregon town was bypassed. Water issues prevent large-scale tourism, but many people visit each year to look at the jail, wooden water tower, school, post office, and other Old West-style buildings. And this year, the  Shaniko Hotel  reopened, letting guests step back in time to spend a night in the early 1900s.
3 Bodie, California
Photo by CALChux
This gold rush town on the western slopes of the Sierra Nevada dates back to 1859. It boomed to a population of about 10,000 people and 2,000 structures but started to bust in 1881. Now,  Bodie  is designated a national historic site and a state historic park, which rangers preserve in a state of "arrested decay." There's still lots to see here.
4 Cisco, Utah
Photo by Teresa Bergen
In 1924, people discovered natural gas, oil, and turquoise near this Utah town. But freeways left Cisco behind, and it was officially abandoned in the 1990s. However, artist Eileen Muza has given  Cisco  a new lease on life. She bought the ghost town in 2015 and has been turning the ruins into artwork. I was excited to visit Cisco, but once I arrived, I felt totally creeped out — like I was being watched from multiple directions — and had to leave.
5 Randsburg, California
Randsburg is sometimes called "a living ghost town" because it's semi-inhabited and semi-deserted. In the town's heyday, miners extracted 60 million dollars worth of gold from  Randsburg . Now, if you're lucky, the saloon might be open, and you can get a sandwich or drink.
6 Antelope, Oregon
With a population of about 46 and lots of old buildings, Antelope is an almost-ghost town. This north-central Oregon town feels like it's in the middle of nowhere. Also, Antelope was the nearest town to  Bhagwan Shree Rajneesh's  infamous 1980s commune. Cult members even got Antelope's name changed to Rajneesh for a few years.
7 Old Shasta City, California
Photo courtesy of Choose Redding
Old Shasta,  located in  Shasta State Historic Park  just outside  Redding , was a bustling gold town in the 1850s. Today, its ruins and informative signage make it a top place for ghost town travel. Rumor has it that ghosts haunt the preserved remains of the jail and courthouse.
8 Jerome, Arizona
Photo by Mike McBey
This former copper mining town sprang up in 1916 and went bust in 1953. A few people stuck around to promote it as a ghost town. Now, it's part ghost town, part regular town of nearly 500 people. Visit and stay overnight in the  Jerome Grand Hotel . You can also find  espresso  and award-winning wine — pretty classy for a ghost town.
9 Bisbee, Arizona
Inside the Queen Bee Mine. / Photo by An Pham, courtesy of Visit Arizona
With nearly 5,000 people, Bisbee bills itself as a living ghost town. If you like to balance exploring the ruins of mines with shopping in boutiques and art galleries, Bisbee is a good destination. Take a ghost tour, visit a haunted pub, or have the ghosts come to you by staying in the 1902  Copper Queen Hotel . Best of all, you can go underground and tour the former Copper Queen Mine.
10 Clayton, Idaho
At last count, less than 10 people still lived in  Clayton , which averaged more than a million pounds of lead and silver production per year at the beginning of the 1900s. If you like off-roading, rent an ATV from  Polaris Adventures  for a self-guided tour of the surrounding area.
11 Animas Forks, Colorado
Photo by robert thigpen
Twelve miles from Silverton, at 11,200 feet in the San Juan Mountains, you'll find the ruins of a mining community dating back to the 1870s. The high altitude made it difficult to live here. In 1884, 25 feet of snow fell during a 23-day blizzard. Residents dug tunnels to travel between buildings. To reach the town, you'll need a jeep or other off-road vehicle.  Polaris Adventures  in Silverton can help you make arrangements.
We occasionally recommend interesting products and services. If you make a purchase by clicking one of the links, we may earn an affiliate fee. Outdoors Wire operates independently, though, and this doesn't influence our coverage.
Most Popular
10 luxurious us hot springs resorts you'll really want to visit, race around the world in these 30 destination half-marathons, meet the winner (and losers) of fat bear week 2023, 23 of the best places to see cherry blossom trees bloom in the us, koala facts that will change how you think of these cute animals, protect your skin and the planet with these reef-safe sunscreens, follow a colorado rockies hike to this strange new creation from arby's.
Please enter an email address.
Thanks for signing up.
Please check your email for a confirmation.
Something went wrong.
The Coolest Ghost Towns In America
You can't actually visit Westworld, but these are the next best things.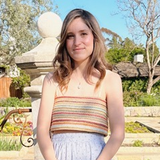 If you're looking for somewhere to travel this fall , consider a spot that combines history with some eerie, paranormal vibes. It is the Halloween season, after all. These abandoned ghost towns are the coolest — and also the creepiest — in America. Here's hoping you make it back alive.
Bodie, California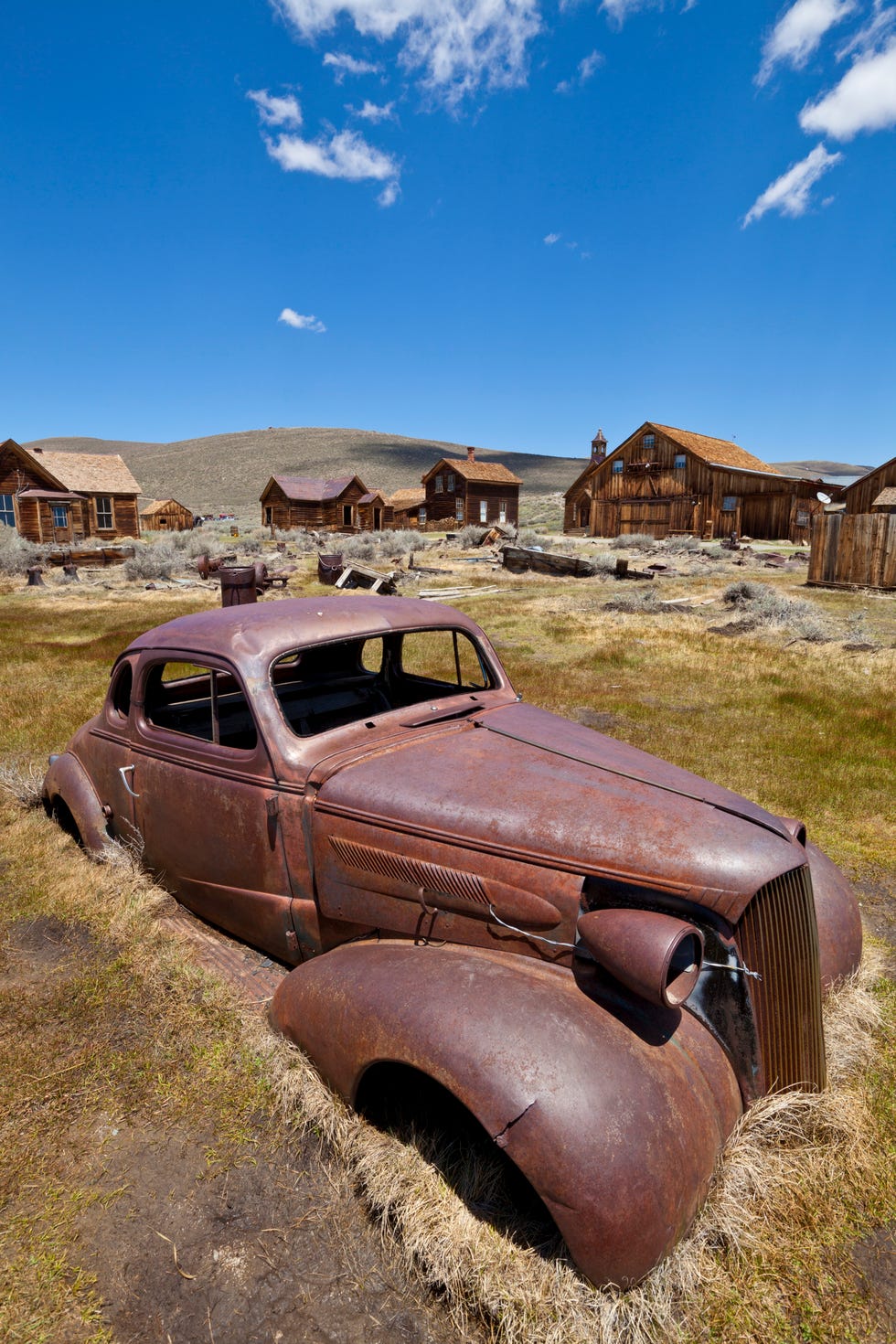 Often said to be the best ghost town in the West, the former mining town in the Sierra Nevadas feels frozen in time. Visitors can stroll the deserted streets, peek in the windows of the church, schoolhouse, barbershop, and saloon, and scope out the several old relics that still remain in tact today.
St. Elmo, Colorado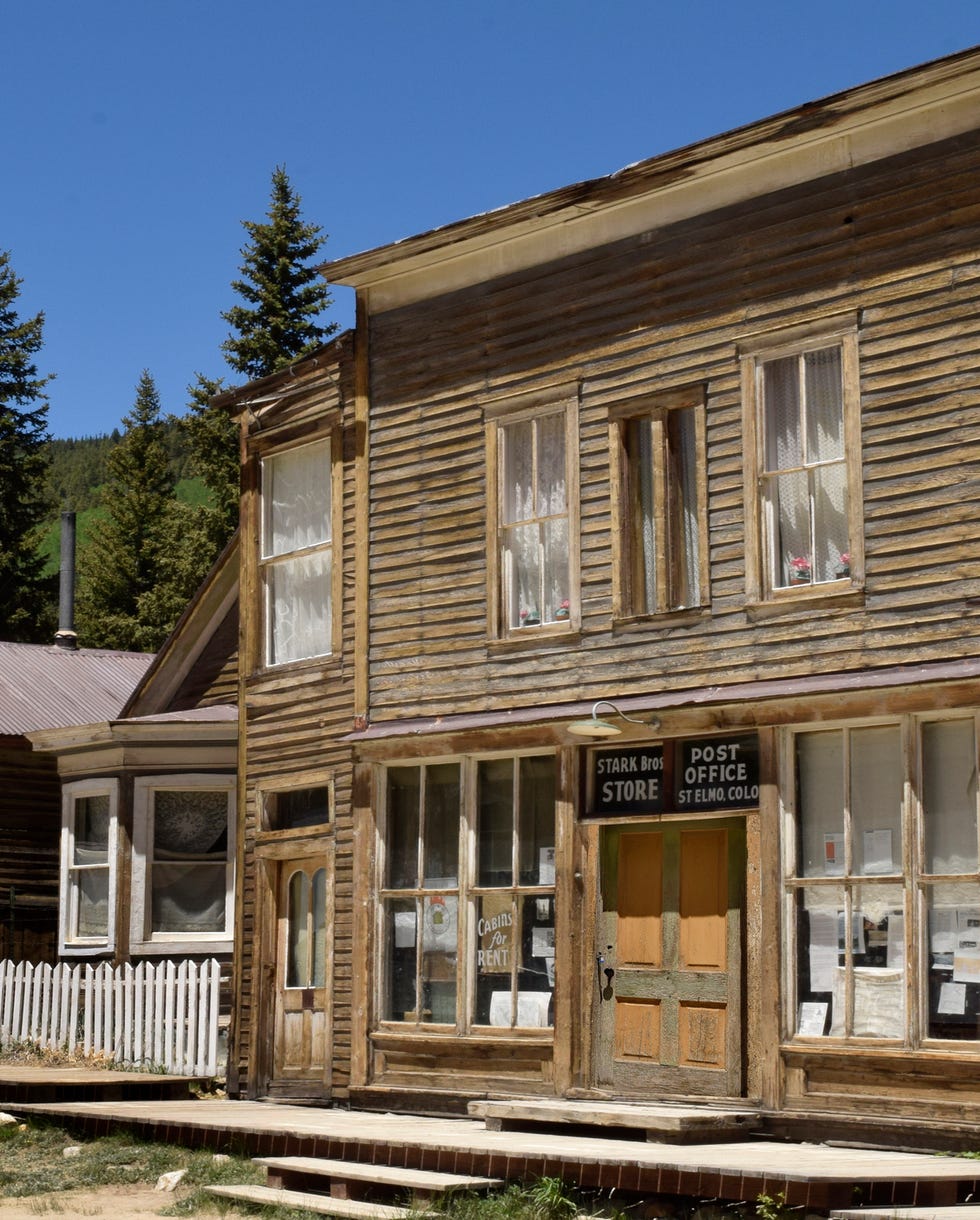 If you're looking for paranormal activity, this boasts the most of any ghost town in the state of Colorado. The gold and silver mining town was founded in 1880 and was abandoned when the mining industry began to decline in 1922.
BOOK NOW Mount Princeton Hot Springs Resort
Rhyolite, Nevada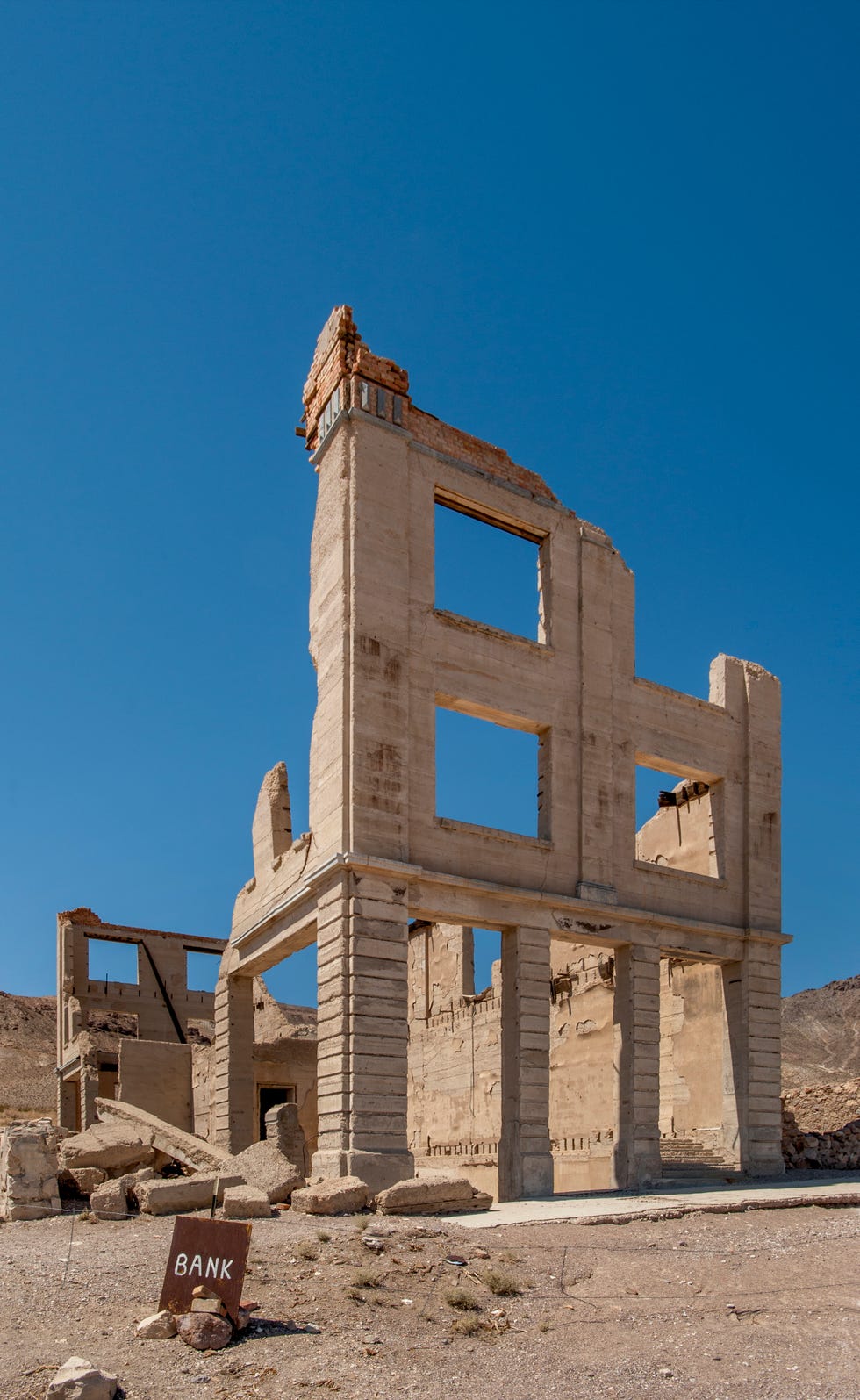 Like many ghost towns, Rhyolite was born in a gold rush. At it's peak, it had three train lines, three newspapers, three swimming pools, three hospitals, and 53 saloons. One of the most unique buildings that still stands today is the Kelly bottle house, built completely out of medicine, beer, and whisky bottles.
BOOK NOW Death Valley Inn
Calico, California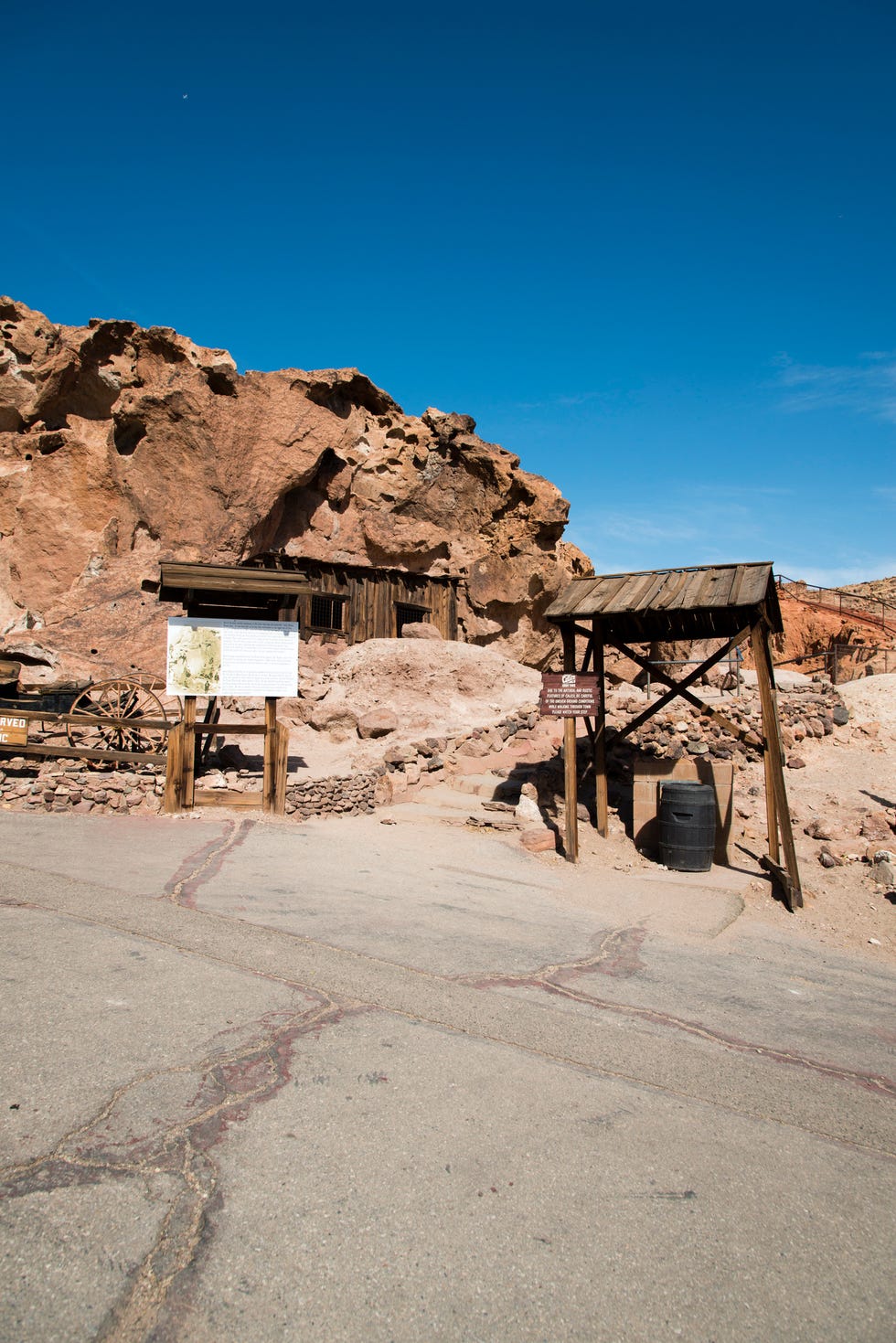 The deserted mining town is located in the Calico Mountains of the Mojave Desert. You can go on a railroad trip around the hill, visit the old silver mine, or even experience some paranormal activity on a ghost tour.
BOOK NOW Baymont by Wyndham Yermo
Thurmond, West Virginia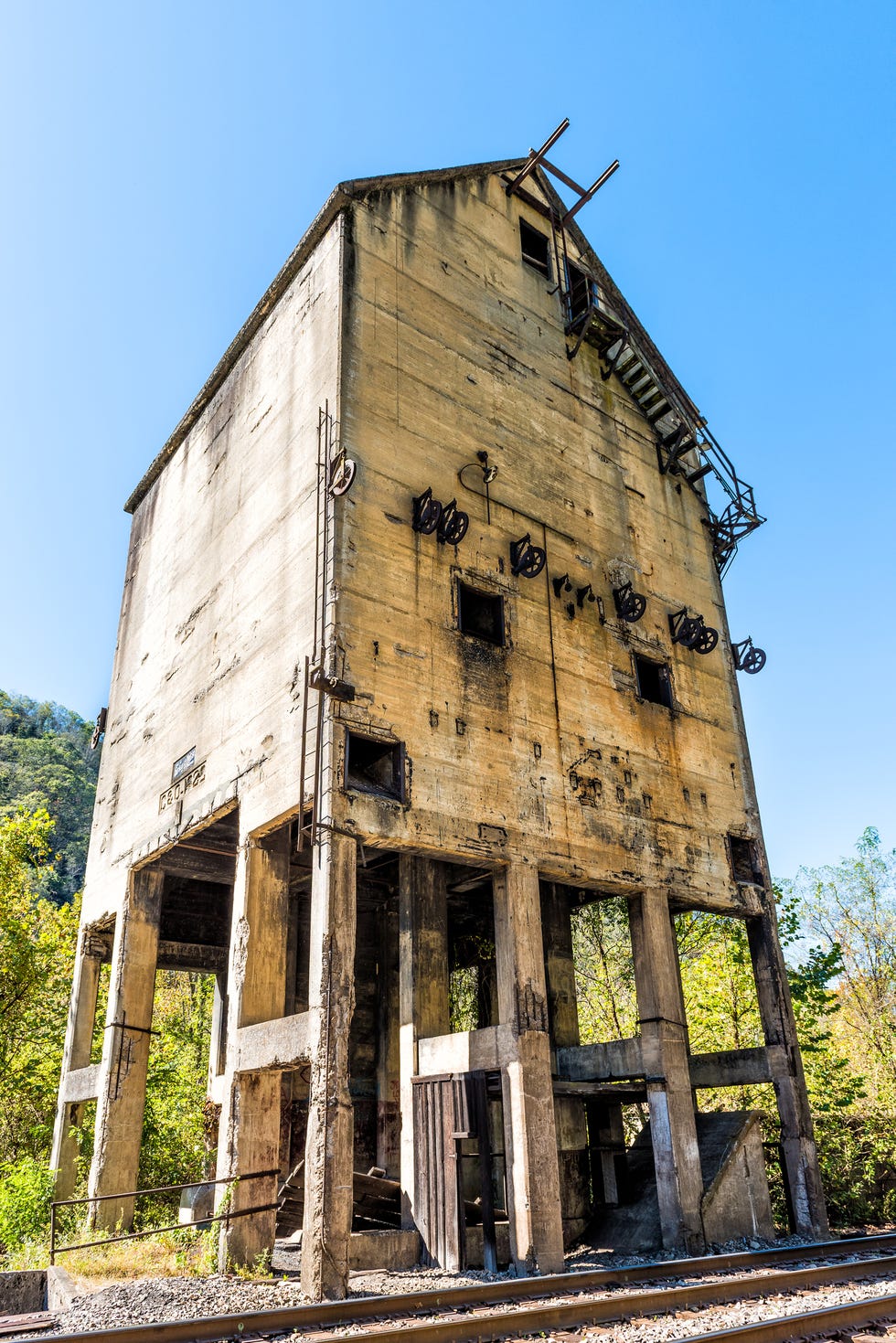 Five residents still call this nearly-abandoned train town home, and a few of the original buildings, including the abandoned C&O Coaling Tower and Sand House, the three-story Goldman-Kincaid and Mankin-Cox Buildings, the old National Bank of Thurmond, and several homes, still stand.
BOOK NOW Comfort Inn New River
Terlingua, Texas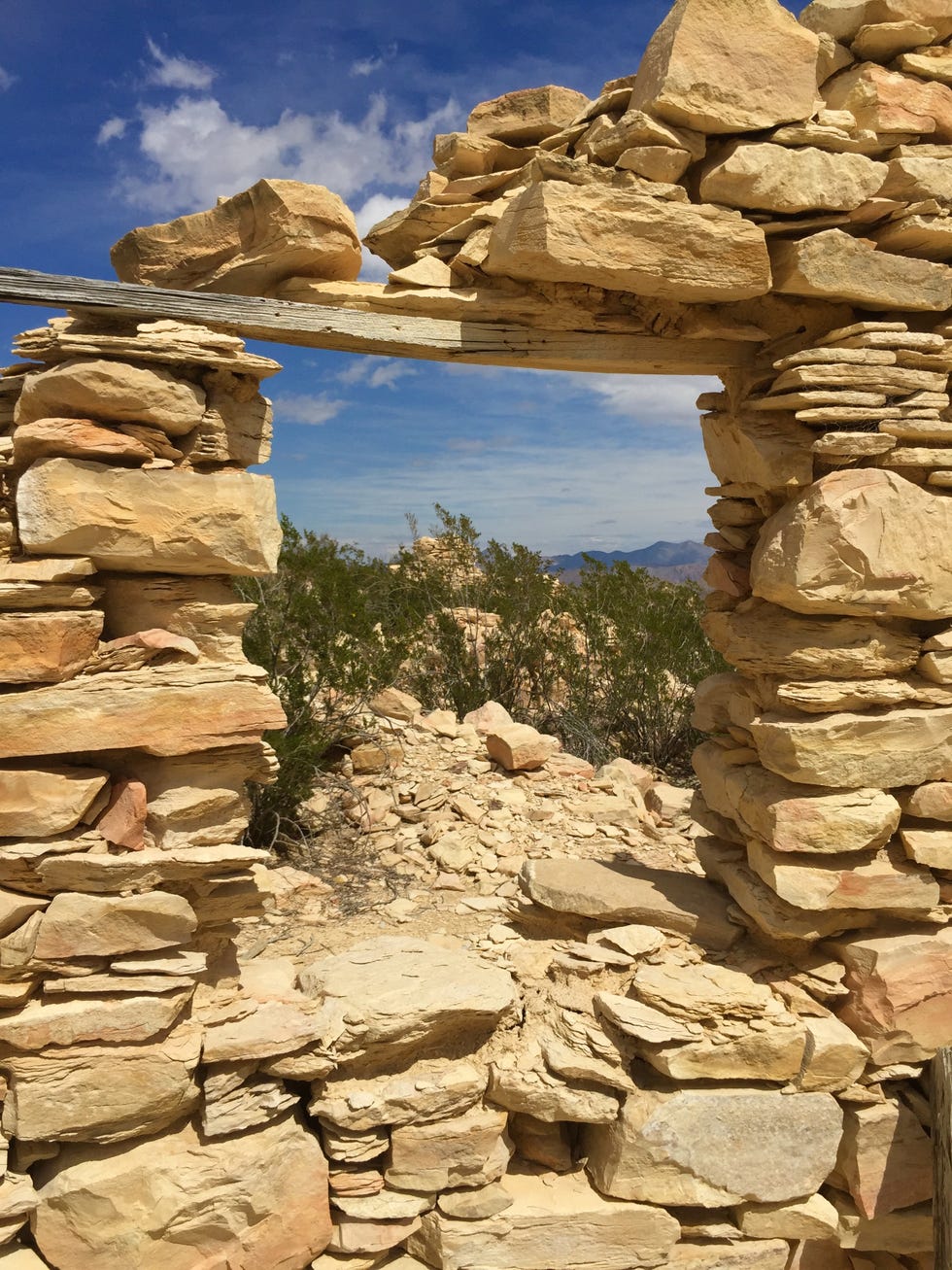 The mining town near the Rio Grande was completely abandoned by 1940, but today, many artists and eccentrics call it home. People live in cars, caves, and even teepees, most without water or electricity.
BOOK NOW El Dorado Hotel

Sienna is a senior editor at Hearst. She lives in California with her husband and two littles.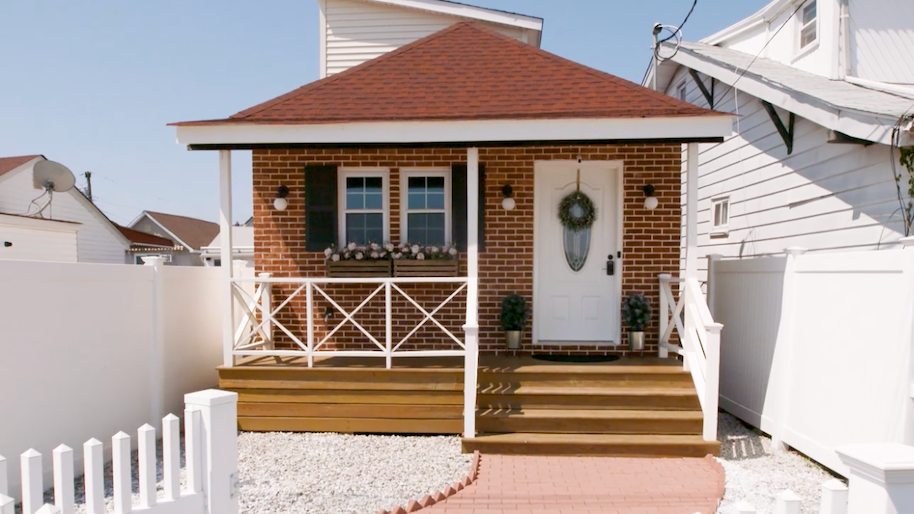 Travel Ideas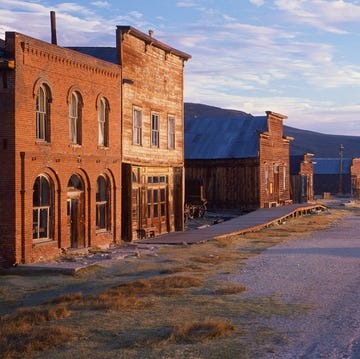 The 35 Spookiest Ghost Tours in America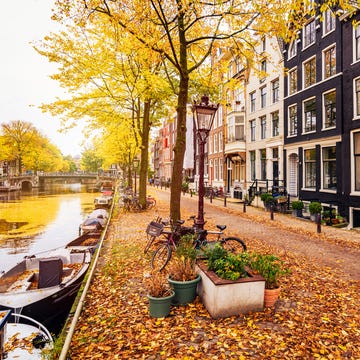 This Is Your Sign To Finally Book That Europe Trip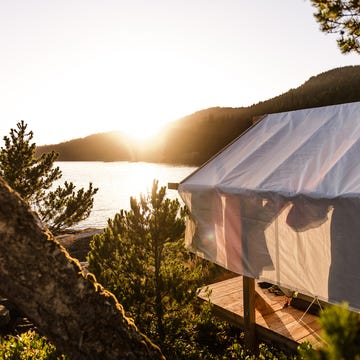 The 10 Most Luxurious Glamping Destinations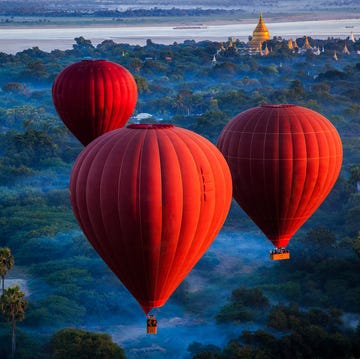 The 62 Most Beautiful Places in the World to Visit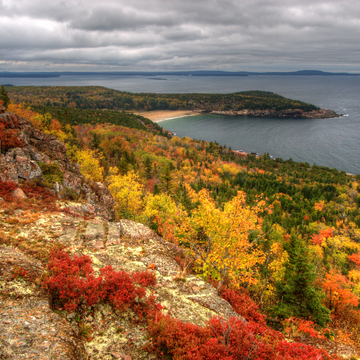 35 Most Beautiful Places to See Fall Foliage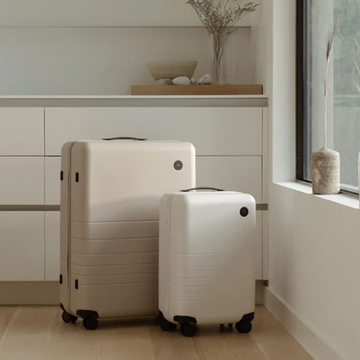 Save 20% off Monos Luggage During Labor Day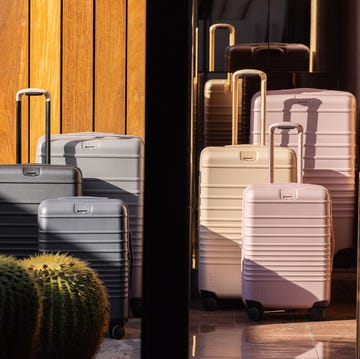 Shay Mitchell's Brand Béis Is Our Go-To for Travel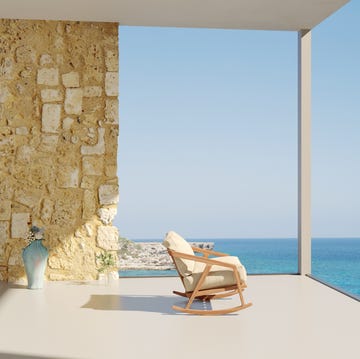 7 Signs Your Airbnb Is Likely to Be Broken Into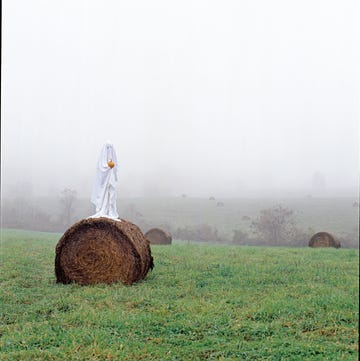 27 Scary Real-Life Haunted House Stories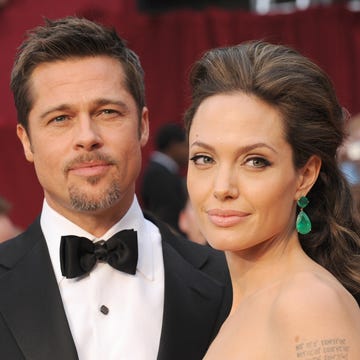 Inside Brangelina's Winery Custody Battle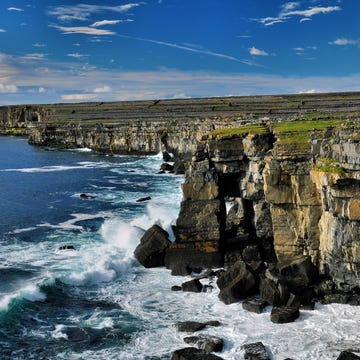 Ireland's New Island Initiative Is Our HGTV Dream
Expedia Rewards is now One Key™
Elektrostal, visit elektrostal, check elektrostal hotel availability, popular places to visit, electrostal history and art museum.
You can spend time exploring the galleries in Electrostal History and Art Museum in Elektrostal. Take in the museums while you're in the area.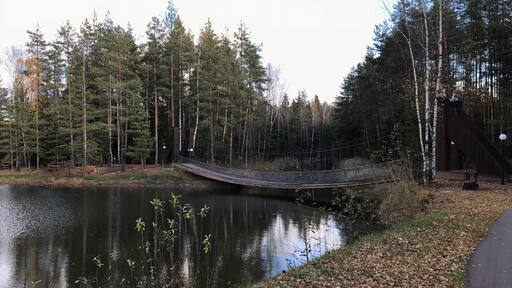 Places of interest
Electrostal History and Art Museum Vacations
Yuri Gagarin Cosmonaut Training Center Vacations
Peter the Great Military Academy Vacations
Central Museum of the Air Forces at Monino Vacations
Pekhorka Park Vacations
Balashikha Arena Vacations
History of Russian Scarfs and Shawls Museum Vacations
Ramenskii History and Art Museum Vacations
Balashikha Museum of History and Local Lore Vacations
Bykovo Manor Vacations
Noginsk Museum and Exhibition Center Vacations
Saturn Stadium Vacations
Fairy Tale Children's Model Puppet Theater Vacations
Malenky Puppet Theater Vacations
Likino Dulevo Museum of Local Lore Vacations
Orekhovo Zuevsky City Exhibition Hall Vacations