Haunted Charleston: Battery Carriage House Inn
CHARLESTON, SC (WCSC) - In a historic city that preserves remnants of the past, it seems natural that former inhabitants would still lurk about. In Charleston, you'll find that spirits are just as much a part of the city as the living. At least that's what those at the Battery Carriage House Inn say.
In the second part of our Haunted Charleston series – we're taking you to the MOST haunted hotel in downtown Charleston. Reportedly, it's home to several ghosts.
While the owners have never seen the supernatural themselves – guests and employees have had some odd encounters.
The Battery Carriage House Inn is located on South Batter, right across from White Point Gardens. This year, the inn is celebrating it's 175th anniversary.
Since the 1800's, the home has seen many transitions including little apartments, a kind of brothel, college dorms and then finally in the 1970's it became the Battery Carriage House Inn and has operated that way since .
Elizabeth Kilminster, the General Manager of the inn, says people come there for a specific reason… GHOSTS.
"They bring all kinds of equipment and light meters and heat meters and they'll leave their cameras set up in the room," Elizabeth said.
There are apparently several ghosts around the property and in certain rooms. Specifically – if you were to go upstairs, down the hallway and enter Room 10.
"So I've heard this is the gentleman's room and that it's supposed to be a friendly ghost that's like a grey silhouette," Grace Simar, a new employee, said.
Grace just started at the inn and hasn't had any encounters herself but says she has heard stories.
"Apparently one couple who stayed in here said the man felt like he couldn't fall asleep. And he really felt a presence come through the door. He didn't want to wake his wife and scare it away. Then he said he felt it lie down on the bed with both of them. But it seemed really peaceful and not bothering them. Once he woke his wife up – he immediately felt it disappear."
In chatting about encounters that had happened at the inn – Elizabeth mentioned a man named Steve Skinner who had stayed in Room 10.
"So he had a sophisticated piece of equipment that takes energy and then kind of connects the dots so it becomes sort of a stick figure," Elizabeth said.
One night – Mr. Skinner caught something. In one video he sent, it shows a "stick figure" touching and then standing on top of his wife's head while she was sitting in bed. The second video shows a "stick figure" sitting in a chair along the back wall. After several seconds it "jumps" to the window and appears to hang on the curtains for several more seconds before disappearing.
"I used this camera several times each day and night that we were there but that night was the only time I captured anything on it," Skinner said.
"It's hard to explain some of the things," Elizabeth added.
While they've heard about multiple encounters, Elizabeth and Grace agree it's an experience they'd rather not have.
"I'm a bit of a scaredy cat so I don't know if I could stay in a room because it seems pretty believable," Grace said.
"I just kind of tell them, 'If you're here, that's fine – I just don't want to see you. Leave us alone.' So it's worked so far," Elizabeth said.
Copyright 2018 WCSC. All rights reserved.
Troopers investigate deadly hit-and-run crash on I-26
Pedestrian dies in overnight crash near Goose Creek
'That's what took my baby': 7-year-old girl dies while popping birthday balloons
Powerball jackpot up to $1.55 billion as lottery losing streak continues
3 teens killed in tragic accident in Chesnee laid to rest
Latest news.
Deputies investigate Colleton Co. shooting
LIVE: Sen. Lindsey Graham to discuss war in Israel in Upstate
Goose Creek town hall to address aluma dust emissions
Tim Scott to visit Greenville to campaign, discuss latest in Israel
VIDEO: 'All children are capable:' National camp teaches sailing to kids with autism
Ghost Hunt Gift Cards
South Carolina's Haunted Hotels
Charleston SC's Haunted Hotels
Haunted Columbia, SC
Search for:
No products in the cart.
Battery Carriage House Inn (20 south battery), Charleston, SC
20 S Battery, Charleston, SC 29401, United States
The spirits in The Battery Carriage House Inn are just as active as the living. Known as the state's most haunted inn, several guests and staff have reported experiencing paranormal activities. The first reports of ghostly activity in the inn started in 1992. Two of the most famous ghosts are that of the headless torso and the "gentleman ghost". It is said that the gentleman was once a member of one of the families who used to own the house. He was a college student who killed himself by jumping off the roof.
The headless torso is very much likely a man who came from the Civil War era. During the Civil War, the Battery was an artillery installation in Charleston, South Carolina. During the four-year bombardment, houses in the area were severely damaged, and people would have died of injuries such as dismemberment. Guests reported that they felt that the headless torso did not mean them harm.
One strange occurrence was experienced by a couple who were staying in Room 3. They awoke early in the morning to the noise and blinking of the man's cell phone, even though the phone had been turned off and there was no phone signal in the room. They described seeing a "giant firefly glow", first on the bathroom door and then in the sitting area in the room.
The property where the bed and breakfast now stands was purchased by Samuel N. Stevens for a little over $4,000 in 1843. Stevens was a rich factor who was also an agent for plantation owners. The house which stood in the property in 1843 was different from the current inn standing there. In 1859, Stevens sold the house to John F. Blacklock.
When the Civil War began, the house was abandoned and was then sold to Col. Lathers. During the Siege of Charleston, the house was badly damaged. Col. Lathers bought the property and hired a well-known architect, John Henry Devereaux, to renovate the house in the New York style of the time. He added a library and a ballroom which was designed for conferences. After renovating the house, Col. Lathers found a buyer for the house. Andrew Simons bought the house and he also founded the First National Bank of South Carolina.
In the 1960s, the hotel was turned into small apartments rented by college students. However, in the 1980s, it became a hotel again. The current owner of the inn is Drayton Hastie.
The Battery Carriage House Inn has 10 rooms and a single suite which is a comfortable retreat from the busy world. Each of the rooms of the European-style inn is decorated differently from one another. There are 3 king rooms which are the largest in the inn. The king rooms are located on the ground floor and they face the charming garden. The 4 lower carriage rooms are also located on the ground floor and they have a décor which is reminiscent of the French countryside inn. All of these rooms have a four-poster queen bed and a view of the side garden. There are 4 Upper Carriage house Rooms which are larger than those located on the ground floor which has romantic canopy queen beds.
Guests can start their day with their continental breakfast served just under the Lady Bank rose arbor in the hotel's lovely garden. After a day of shopping or enjoying Charleston's attractions, guests can enjoy a glass of wine with their sumptuous dinner.
Evening turndown service
Plush robes
Wireless internet access
Complimentary morning paper
Things to Do
Charleston is a city of many delights and guests will discover that there are lots of things to see and do. The Magnolia Plantation is also owned by Drayton Hastie and it is a very popular garden which is listed on the National Register of Historic Places. Three years ago, the garden became the residence of the American branch of the Drayton family. Visitors can enjoy a tour of the garden the Audubon swamp garden and the petting zoo.
Visitors looking for entertainment can go to The Cellar, The Have Nots and the North Charleston Coliseum. The Cellar features specialty martinis, wines and entertainment from national jazz and regional bands. The Have Nots is a non-smoking venue with a bar that offers high-energy comedy with an audience suggestion. The North Charleston Coliseum is located near The Battery Carriage House Inn which has 14,000 seats and is the home of the Stingrays ECHL hockey team.
Room Tariffs
King ground level rooms start at $309
Lower carriage house queen rooms start at $279
Upper carriage house queen rooms start at $299
More Haunted Locations
Haunted francis marion hotel, charleston, south carolina, haunted marshall house hotel, savannah, ga, haunted partridge inn, augusta, ga, haunted queens university of charlotte nc, the haunted duke mansion, charlotte, nc, find haunted hotels near you.
Username or email address *
Password *
Remember me Log in
Lost your password?
Haunted Houses – Find Real Haunted Houses, Explore Hauntings and Halloween Attractions
Paranormal Videos
Charleston South Carolina
Battery carriage house inn, joint is jumping thanks to a pirate, a gentleman, and people watchers, description.
While the main mansion is still a private residence belonging to Kat and Drayton Hastie, who are direct descendants of an 1874 owner, Andrew Simonds, eleven guest rooms are located in the mansion's Carriage House, and in the raised basement of the main house, which are located around the garden area. These rooms are open to visitors to stay, known as the Battery Carriage House Bed and Breakfast Inn.
Three Rooms in the raised basement; Original servants' housing – These three rooms have king beds and are the largest available in the inn. They face the Battery and the small front garden.
Room 3 is the largest but has no windows or view, except the window located in its sitting room, which is an old vaulted room which may have been a wine cellar or a cistern for the main house. This room is naturally really dark, when the lights aren't on.
Various out buildings were connected together to the Carriage House sometime in the early 20th century. Rooms located in the old Carriage House are described as being cozy and romantic, furnished with antiques/antique replicas.
In 1870, Col. Richard Lathers, a South Carolina millionaire who defended the Union during the Civil War, bought this grand estate and hired architect John Henry Devereaux for a needed 10,000 dollar renovation, as being located in a war zone isn't real good for buildings. Lather had hoped to use his "wealth and Northern connections" to not only help to rebuild a battle scarred Charleston but to bury the hatchet between northern and southern leaders through social and political gatherings at this glorious home, but little progress was made. It was too soon and too much had happened.
Discouraged, Col. Richard Lathers sold this mansion in 1874 to Mr. Hastie's great-great grandfather, Andrew Simonds, who was a reconstruction era banker who could help rebuild Charleston in more a practical way. Several generations of Mr. Hasites' family lived in this mansion. The estate was eventually sold to another branch of the family, and then to others outside the family.
Time wasn't kind to this once beautiful mansion, and the people who lived here during the 20th century failed to keep up on the repairs that older homes need to have done. It fell into disrepair, which was made a lot worse when Hurricane Hugo blew through town. It was abandoned for a few years. Luckily, Drayton and Kat Hastie rescued this old family home and took on the huge job of restoring it and renovating the mansion and its property, which both needed a lot of work.
HISTORY OF MANIFESTATIONS
When Hurricane Hugo hit Charleston hard, it is possible that some spirits were aroused by the storm. Or, they could've become more active when the Hasties began to seriously renovate the property as well as the mansion when they bought the place in 1992.
When pirates were on the loose in the 18th century/early 19th century, before this neighborhood was even built, the authorities used to hang captured pirates from the trees on the Battery.
During the Civil War, the city of Charleston held off the siege of the Union forces for 4 years, thanks to the military cannon installation located in Battery Park. While the mansions on South Battery were abandoned during this time period, and it is quite possible that some confederate defenders took refuge in the out buildings on this property to get some sleep.
During the Civil War, a terrible outbreak of Yellow Fever killed a lot of people. Perhaps some people who lived in the servants quarters or elsewhere died of this deadly disease.
During the earlier years of the 20th century, the son of the family who lived here was a "sensitive and cultivated college student," a gentleman who couldn't live with himself anymore, jumped off the roof of either the carriage house or the main mansion and killed himself.
MANIFESTATIONS
Carriage house rooms:, spirit of probably a pirate or soldier.
He is dressed in a buttonless, rough overcoat, whose apparition only appears showing its torso haunts various rooms of the Carriage House.
He likes to bother men staying in room 8 for chuckles, but never hurts them.
Guests get the feeling that they are being watched by this unseen presence, who isn't deemed to have the nicest character.
Report 1: Room 8
One guest of the inn told the owners about being in a half-awake/half asleep state, lying on his side.
This apparition appeared right by the bedside of this man, standing right up to the side of the bed. The guest could see that it was wearing several layers of clothing.
The entity was breathing heavily. The guest was at once fascinated by the material of the entity's cape, made of a material that he had never seen before, as it was from a different era or century!
When the guest reached out to feel the rough material of the cape between his fingers, it uttered a growing sound.
He fully woke up and the entity had disappeared. This guest got the feeling that this entity in room 8 who shows just his torso is a big, rough, crude character, far from being a distinguished gentlemen.
Report 2: Room 8
The husband, but not the wife experienced some paranormal occurrences.
The wife believed in ghosts, while the husband thought it was a lot of malarkey, until he was awakened several times by the feeling of an unseen presence hovering over him, the crashing of a chair being thrown against the wall and the sound of the toilet seat being slammed down.
The wife took pictures all over the place, after her husband went to sleep and was surprised to catch a photo of an outline of a torso standing in the courtyard, looking up at the door of their room.
A male entity named 'The Gentleman Ghost"
Report 1: Room 10
Two sisters settled into bed for the evening. While one sister went to sleep right away, the other sister laid awake restless and not able to sleep, perhaps a little concerned about someone coming into their room.
She was surprised to see a "wispy gray apparition," about 5′ 8″ with a slender build float right through their locked door. It was an apparition of a young man, with no facial features who lay down next to the awake sister and gently put his arm around her shoulders in a comforting manner.
He vanished when the awake sister finally woke up her sleeping sister. Both sisters went to sleep and didn't wake up until the morning.
Report 2: Room 10
As this guest unpacked his bag, he felt a presence standing behind him. As the evening progressed, this guest felt more and more uneasy.
He began to read the 23rd Psalm about 10 times, until the atmosphere became extremely negative, so he stopped. He did sleep with his Bible that night. He felt that the ghost doesn't like Bible readings.
This same guest heard foot steps follow him out of his room and down the stairs the next morning.
As he rounded the corner he saw a figure out of the corner of his eye, which quickly disappeared.
Report 3: Room 10
A woman guest was relaxing on the bed, and was in the room alone (her husband had gone downstairs to ask about something).
As she sat there, she saw a shadow of a man on the wall of the room, who was "slender in build and about 5' 11" to 6 feet tall."
The shadow on the wall passed by the bed and "settled onto the closet door that adjoins the main house before fading into the door."
Report 4: Room 10
A woman and her daughter stayed here one evening. They set up a camera and let it run when they went to bed.
Upon developing the film, imagine their surprise when something kept standing in front of the camera tapping the microphone and breathing was recorded.
Several orbs also moved around the room.
RAISED BASEMENT ROOMS
Pasttime: watching the living.
Room 3: Figures of light with different shapes and sizes gathered together in the sitting room, after lingering a little around the bed, watching the living.
A turned off cell phone in the sitting room began going off by itself beginning at 3 AM during the first night in this room, as if something was playing with the turn on /off button!
The sound of dripping water coming out at a fast pace wakes up guests staying here, but when the guest gets up to turn the faucet off, no real water has been dripping in the sink!!
STILL HAUNTED?
Yes Indeed!
The joint is jumping. The woman photographer got a picture of this torso apparition with a grudge. It could be an entity of an executed pirate or perhaps a soldier from the working class who was perhaps killed sometime during the brutal four year siege from Union forces. That would make anyone bitter and grumpy!!
The Gentleman's ghost and his friends were captured on film. Entities can't resist gadgets, and the movie camera was too much fun not to play a little with it.
20 South Battery Charleston, South Carolina 29401 (843) 727-3100
The Battery Carriage House Bed and Breakfast Inn can be found in the glorious garden area of an 1845 antebellum mansion, known today as The Stephen-Lathers House, which is described as being "one of the most elegant antebellum houses on Charleston's historic waterfront."
SOURCES INCLUDE
batterycarriagehouse.com
charlestonbatterytour.com
Haunted Inns of the Southeast By Sheila Turnage
Our Haunted Paranormal Stories are Written by Julie Carr
Your Paranormal Road Trip
Find a haunts across the country.
Scares and Haunts of Charleston
The Ghosts of the Battery Carriage House Inn
Battery Carriage House Inn (JEB Images, 2011)
When visiting Charleston, it is possible to get a little closer to the ghosts.  In fact, if you stay at the Battery Carriage House Inn , you may awake to find one sleeping next to you.
The Battery Carriage House Inn is said to be the most haunted hotel in Charleston.  It's been featured on various " Most Haunted " lists with numerous first-hand accounts of paranormal activity.
Gun on the Point Battery during the Civil War (coastalguide.com., 2011)
Samuel N. Stevens, a prosperous lender and a broker of crops, purchased the property at 2 0 South Battery in 1843.  In 1859, John Blacklock bought it, but soon found cannons stationed steps—literally—from his door, placed there to defend Charleston against Union intruders during the Civil war.  Not surprisingly, he fled Charleston.  But he didn't sell it until 1870, when Col. Richard Lathers bought it.  The Irish-born Lathers made his first American home in South Carolina in 1821, but he had moved to New York in the 1840s, and soon made a fortune as a broker, banker, and railroad director.  He even served in the Union Army during the Civil War.  None of these things made him particularly popular in postbellum Charleston.
The property had been badly damaged in the Civil War, and Lathers did an extensive remodel in the French-inspired Second Empire style designed by John Henry Devereaux .   New modifications included a mansard roof and a ballroom, though it's said that Lathers used the ballroom primarily as a conference room for meetings with powerful Northerners, since he was so disliked amongst the locals.  It's also been said that Lathers tried repeatedly to "restore good will," inviting leaders from the North and South to break bread, share wine, and put behind them all of the ill sentiments generated by the War Between the States.  Ultimately, though, the grudge held by the people of Charleston proved too much for Lathers.  He took his "Yankee blood money," and moved back to New York.
Andrew Simonds, a phosphate mining businessman and the founder of the First National Bank of South Carolina, bought the house in 1874.  Today, Simonds' great-great-grandson, Drayton Hastie, owns the property.
Now, let me just say that if you're expecting to stay in a dark, creepy, rickety, old mansion with cobwebs hanging from dusty chandeliers, you're going to be disappointed.  The Battery Carriage House Inn is absolutely stunning.  With wonderfully appointed rooms and a kind, down-to-Earth staff, this place would be a hot-spot even without the front-row view of White Point Gardens and the Charleston Harbor.
A variety of spirits supposedly congregate at the Inn, but there are two distinct entities worth specifically mentioning.
Room 8 of the Battery Carriage House Inn (grandpere, Sep 2011)
First, in Room 8, a particularly harrowing ghost frequently visits guests—and the visits tend to be on the less-friendly side.  This ghost has been described as a "headless torso."  In 1993, a self-described skeptic saw the apparition—and even touched it.  He said that he awoke in the middle of the night, and found the headless torso beside his bed.  He said the raspy breathing of the specter was menacing enough, but when he reached out to touch it, it growled at him.  He said the spirit's overcoat seemed to be made of a coarse material, perhaps burlap.  "It scared the heck out of me," he said.
Room 10 of the Battery Carriage House (Tailofthedragon.com, 2007)
A gentler spirit seems to frequent Room 10.  The Gentleman Ghost is so-named because it tends to crawl into bed with the women who stay in the room.  If the woman awakes and protests (or screams), the Gentleman Ghost will make a prompt exit through a built-in entertainment unit that used to be the original door to the room.  What happens if the woman doesn't object to sharing her bed?  Who knows?  To my knowledge, it's never happened.
Current staff speculates that the headless torso may have been a Civil War soldier—the unfortunate victim of a munitions accident.  The Gentleman Ghost, on the other hand, is said to be the spirit of a sensitive, but suicidal college student, who leaped to his death from the Inn's roof.
Contact the Battery Carriage House Inn for reservations .  You can even request a specific room, and the staff will try their best to accommodate you.
[…] Source image […]
[…] Charleston is. A couple of doors down from here is the Battery Carriage House Inn, home to the Gentleman Ghost — who is very polite and deferential to woman — and the less charmingly …. If you are so inclined, you can request the rooms that they are known to frequent. (It's […]
Wooooooo..... - Glimpses of Charleston said this on February 22, 2020 at 7:12 am | Reply
[…] Scares and Haunts of Charleston […]
The Ghosts of the Battery Carriage House Inn | "Ah, there's a tug of the wind at my hair! I find a bracing comfort in the feel and smell of the ocean. The raw stink of possibility!" ―Stede Bonnet to Edward … said this on February 28, 2015 at 3:55 am | Reply
What do you think? Cancel reply
Read the Stories
Map of Scares and Haunts of Charleston
Recent Posts
The Face in the Flag – The Bombardment of Fort Sumter
The Sword Gates House – The Spirit of Madame Talvande
A Maritime Haunting – The Ghosts of the USS Yorktown (CV-10)
The Whistling Doctor of Dueler's Alley
The Boo Hags of Gullah Culture
The F.W. Wagener Building – the story of George Poirier
Old Exchange & Provost Dungeon
Stede Bonnet – The Worst Pirate
Anna Ravenel and the Unitarian Church Graveyard
Entries feed
Comments feed
WordPress.com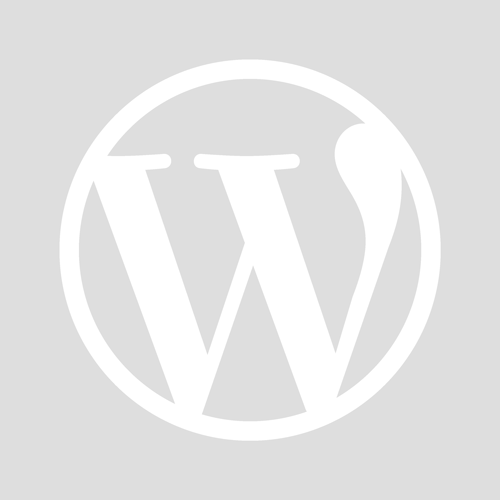 Already have a WordPress.com account? Log in now.
Follow Following
Copy shortlink
Report this content
View post in Reader
Manage subscriptions
Collapse this bar
Knowitall.org
Headless Torso: Battery Carriage House Inn | Ghosts & Legends II
Headless Torso: Battery Carriage House Inn, Charleston, S.C.
During the Civil War, Confederate soldiers had cannons on the Battery (today's White Point Gardens) and slept in the carriage houses. Near the end of this time, the cannons and munitions  were blown up in huge explosions that shook houses all along the waterfront. We know that some of those soldiers were killed, and some were injured, and some had stayed there in the carriage houses. The figure of a headless torso, moaning and groaning, appears in Room #8.
The other ghost at the Battery Carriage House Inn is the son of the family who lived there in the early 1900s. Coming home from school at Yale University in 1904, he was shocked to learn that his girlfriend had married the man who used to be his best friend. He went up to the top floor and flung himself from a window. He haunts Room #10.
Collection:
Ghosts & Legends of South Carolina
Ghosts and Legends of South Carolina II
More in this Series
Carolina stories / ghosts and legends of south carolina ii.
Welcome to Your New Website
Battery carriage house inn - charleston south carolina.
Get immediate "ON THE GO" information by downloading our
Free Progressive App Good for any phone or portable device!
CLICK HERE
Message Haunted Journeys
Account Options
Search settings
Web History
© 2023 - Privacy - Terms
Things to Do
Restaurants
Vacation Rentals
Travel Stories
Rental Cars
Add a Place
Travel Forum
Travel Guides
Travelers' Choice
Help Center
Awful! - 20 South Battery
United States
South Carolina (SC)
Coastal South Carolina
Charleston
Charleston B&Bs / Inns
20 South Battery
Sad to say goodbye to Charleston but glad to be leaving the Battery Carriage House. The only thing "haunting" about this place is how much we spent to stay in this run down, musty, sweaty, awful room. There is no end to how much I hate this place. You can tell no employees wanted to ever come into "the most haunted room #10" because its literally covered in dust and hasnt been given any TLC in about 100 years. My husband's allergies are flaring fierce. We couldve paid less to stay at the Four Seasons and got a decent nights sleep. The manager confirmed we were the only guests in the place and now I know why. The grounds are covered in leaves and green algae and it hasnt been cleaned in maybe ever. They need to bulldoze this place to the ground. It is filthy and falling apart. They never even asked how our stay was. Oh but thanks for the free anniversary champagne I guess. More
I am so sorry you had such a miserable stay with us. I am happy to report, though, that after being catastrophically flooded by two hurricanes and a 500-year rain event in the past four years, we under new ownership and a 100% COMPLETE renovation! The Inn is demo'd down to studs and a cement floor. The mansion is being transformed back to its original glory and guests will enjoy breakfast as well as a wine and cheese reception in the gorgeous library. We will also have six new Suites--two of which will be in the mansion. We are very excited for the changes and our new owner plans to make the new Battery Carriage House Inn the BEST in Charleston. We hope you will give us another try if you ever find yourself back in our fair City.
We were a little disappointed. It was said to be a B&B but it was more like a motel. We were under the impression that we would be staying in a room that was part of the actual house, not additional rooms added on to the back of the house. The breakfast was very limited. The staff was super nice and did inform us that the room we were staying in was reportedly one of the most haunted rooms there (room 8). We arrived after hours which was not really a problem other than we had no code to access wifi. I would probably recommend, but I would also explain that it's more of a motel than B&B.
I am sorry that you were disappointed with your visit to the BCH. I am happy to report, though, that after being catastrophically flooded by two hurricanes and a 500-year rain event in the past four years, we under new ownership and a 100% COMPLETE renovation! The Inn is demo'd down to studs and a cement floor. The mansion is being transformed back to its original glory and guests will enjoy a fabulous breakfast as well as a wine and cheese reception in the gorgeous library. We will also have six new Suites--two of which will be in the mansion. We are very excited for the changes and our new owner plans to make the new Battery Carriage House Inn the BEST in Charleston. We hope you will give us another try if you ever find yourself back in our fair City.
So to be clear from the start this is a motel not a B&B. The main house is a large old Victorian house but you stayed out back in the extension they added on. This is where the horse carriages were keep. You do not see the main house. It is a private residence. We booked a ghost package at the Inn. The room was nice. They do try and make it seem upscale with robes and turn down service where they leave you chocolates. There are 10 rooms. We stayed in room 8, where there are claims of a headless spirit that can be heard growling. You can see the results of our investigation on two YouTube videos. Battery Carriage House Inn and Battery Carriage Inn Charleston SC room 8. Zak the manager was very helpful and easy to get a long with. The staff was all very pleasant and helpful. The ghost were as advertised, the champagne and carriage ride were all great. Just had higher expectations of the building. Lower your expectations and you will have a good time.
We certainly don't want anyone to have to lower their expectations before visiting us, so I am happy to report that after being catastrophically flooded by two hurricanes and a 500-year rain event in the past four years, we under new ownership and a 100% COMPLETE renovation! The Inn is demo'd down to studs and a cement floor. The mansion is being transformed back to its original glory and guests will enjoy a fabulous breakfast as well as a wine and cheese reception in the gorgeous library. We will also have six new Suites--two of which will be in the mansion. We are very excited for the changes and our new owner plans to make the new Battery Carriage House Inn the BEST in Charleston. We hope you will give us another try if you ever find yourself back in our fair City.
My husband and I did a quick overnight stay here and stayed in room 11. The room was clean and well presented and the staff very friendly. Check in was easy and street parking was easy to find. The location is excellent and the setting is beautiful The bed in room 11 is awful though. Hard mattress and flat pillows. Truly felt like I was camping! The "530pm cheese and wine" was not available when we entered the lobby that evening at 545pm and we had dinner reservations, so could not wait while staff put it out. Would have been nice to do that before dinner, as they advertise it and it was an expectation. The continental breakfast was very sad. I have stayed at "Bed and Breakfast" all over the world and I do not think this is a true "Bed and Breakfast." Overall though our stay was pleasant and welcoming.
I am sorry that you were not 100% satisfied with your visit to the BCH. I am happy to report, though, that after being catastrophically flooded by two hurricanes and a 500-year rain event in the past four years, we under new ownership and a 100% COMPLETE renovation! The Inn is demo'd down to studs and a cement floor. The mansion is being transformed back to its original glory and guests will enjoy a fabulous breakfast as well as a wine and cheese reception in the gorgeous library. We will also have six new Suites--two of which will be in the mansion. We are very excited for the changes and our new owner plans to make the new Battery Carriage House Inn the BEST in Charleston. We hope you will give us another try if you ever find yourself back in our fair City.
Apparently I was in a "haunted" room (and was told so by the front desk.) I imagine that's a perk for some people...but not me! I slept (barely) with the lights and TV on. Who knows if ghosts are real or not but that's not what I want to be thinking about when I stay! Perhaps I should have done more research on the property. Staff was super friendly but the breakfast was small with few options. Did not use any other amenities, as I checked in late and checked out early. Location is great, right on the Battery. The courtyard is lovely too.
Thank you for your review. I'm sorry you had an uneasy night with us, most guests come here looking for that sort of thing, so I'm sorry it wasn't your cup of tea. It's rare though that anything out of the ordinary occurs, and I can assure you that you were safe. Please come back another time and we'll be sure to accommodate you in one of our less ghostly rooms, and I'm sure you'll enjoy your sleep much more!
The Battery Carriage House at 20 South Battery is at the southernmost point in the peninsula. It is just across the street from a scenic park that overlooks the bay. It is a large colonial period building; half is a private residence and half is divided into rental units. Our room felt a bit damp, but a modern in-room HVAC unit soon took care of that. The room is small but very well appointed and quite comfortable for two. The personnel greeted us cheerily and were very helpful. Wine and cheese was served in the evening and a continental breakfast was available in the morning. My only complaint is that the water has a very musty odor. It is evident in the drinking water, the shower and even the coffee. I suppose that this is not their fault, but is endemic in the water supply. So by all means, enjoy a stay in this historic venue! But bring your own water.
Thank you for your review Glenn, we always appreciate good feedback! Sounds like you had a nice stay, I'm glad we were able to make it pleasant for you. As for your water comment, I'm sorry you thought the water was unpleasant. Unfortunately that isn't something we can control as water supply is a city service and water characteristics and quality change in every city. However, I can assure you that our water is perfectly safe and Charleston County has some of the cleanest water in the state, so never fear. I hope you'll come back to see us again sometime, we'd love to have you! Thanks again for your review!
Would you prefer to share this page with others by linking to it?
Click on the HTML link code below.
Copy and paste it, adding a note of your own, into your blog, a Web page, forums, a blog comment, your Facebook account, or anywhere that someone would find this page valuable.