Do spirits roam the Battleship NJ? Find out on Ghost Hunters on Nov. 5
The paranormal investigation TV show "Ghost Hunters" is back in South Jersey with a new episode to air Saturday night on the Travel Channel.
After having visited a prison museum and a historic home in Burlington County in recent years, the show recently sent a crew to Camden explore the Battleship New Jersey in search of the spirits of former sailors who still may be wandering its many decks.
The ship is no longer sailing but is open as a museum and war memorial on the Camden waterfront across from Philadelphia.
So, is the most historic Navy battleship and combat veteran of three wars haunted?
Viewers will find the answer on the premiere of "The Ship of Lost Souls. "
A preview of the battleship episode on the show's website says a team climbed aboard the battleship to confront "ghostly sailors still manning their posts."
"Dustin Pari and Kris Williams reunite with the team to help identify the root of the unnerving activity to ensure everyone's safety on board the ship," the show's preview description said.
 "Ghost Hunters" scoured the ship for five days during February.
"It was quite a production. They had six cameras and brought 29 people," said ship museum marketing director Jack Willard.
"Although we believe it's been safe to spend overnights board the ship, it will be good to find out from paranormal experts if there are spirits onboard or not."
Previously the TV show's teams visited the Burlington County Prison Museum in Mount Holly and White Hill Mansion in Fieldsboro. Also featured on a prior show was the historic ship Olympia, moored across the Delaware River in Philadelphia.
More: SJ haunted: Mansion featured on TLC show
The battleship New Jersey had only one combat fatality onboard in its long history of war service when sailor Robert Oesterwind was killed during the Korean War. The ship also lost another crewman who was a radar technician after he was sent ashore to provide assistance to a peacekeeping force of U.S. Marines in Beirut, Lebanon, in 1983 and was killed when terrorists blew up the Marine barracks.  
Carol Comegno loves telling stories about South Jersey life, history and military veterans for the Courier Post, Burlington County Times and The Daily Journal. If you have a story to share, call her at 856-486-2473 or email  [email protected] .
Support local journalism with a subscription.
Mobile Apps
Stream on discovery+
Program Guide
Ghost Adventures
Ghost Hunters
Ghost Brothers
Conjuring Kesha
The Dead Files
Destination Fear
Eli Roth Presents: A Ghost Ruined My Life
Expedition Bigfoot
Ghost Nation
The Holzer Files
Kindred Spirits
Mountain Monsters
Paranormal Caught on Camera
Portals to Hell
Amy Bruni and Adam Berry
Destination Fear Team
Don Wildman
Ghost Adventures Crew
The Holzer Files Team
Jack Osbourne and Katrina Weidman
Steve Dischiavi
Watch Live TV
Tips for Solo Travelers
4 Gorgeous Waterfalls
5 Extreme Swings
World's 10 Best Swimming Holes
Best BBQ in America
Tilt! at 360 Chicago
Digital Exclusives
Big City, Little Budget: New York
Big City, Little Budget: San Francisco
Bizarre Foods in the Kitchen
One Bag and You're Out
From Our Shows
Bizarre Foods
Bizarre Foods: Delicious Destinations
Booze Traveler
Expedition Unknown
Hotel Impossible
Mysteries at the Museum
Top Domestic
New Orleans
New York City
Washington, DC
Top International
Myrtle Beach
Niagara Falls
San Antonio
Explore By Region
Asia Pacific
Middle East & Africa
North America
South & Central America
Top Interests
Amusement Parks
Arts and Culture
Food and Wine
National Parks
Health and Wellness
Long Weekends
Outdoor Adventure
By Traveler
Family Travel
Girls' Getaways
LGBT Travel
Solo Travel
Travel Tips
Budget Tips
Gear and Gadgets
Hotels and Lodging
Plan Your Bucket List
Savvy Traveler
Sweepstakes
Ghost Hunters (2021)
Ship of Lost Souls
What's new from trvl.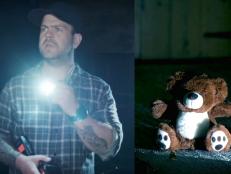 Jack Osbourne's Most Shocking Adventures 9 Photos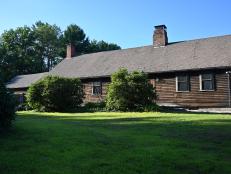 The Spirits in the Conjuring House Were Quick to Show Themselves Apr 7, 2023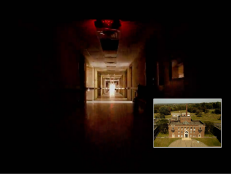 Haunted History: A Shuttered Pennsylvania Nursing Home Is Home to Dozens of Trapped Souls Mar 30, 2023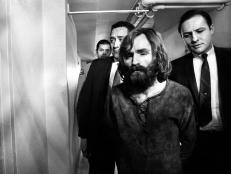 Cult Leader Charles Manson Controlled People from Behind Bars Mar 24, 2023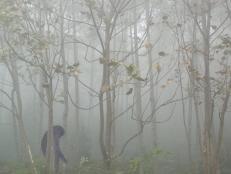 7 Best Pieces of Evidence Recovered By the Expedition Bigfoot Team Mar 14, 2023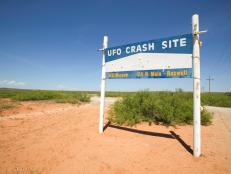 6 Things Witnesses Said About the Roswell Incident Mar 10, 2023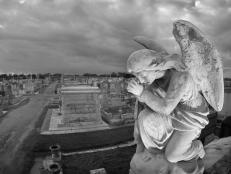 Creepy Urban Legends From Each State Nov 16, 2022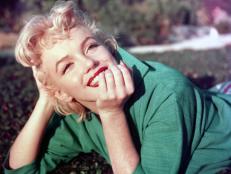 Unraveling The Mysterious Death of Marilyn Monroe Feb 24, 2023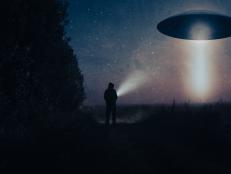 Top 5 States For UFO Sightings Feb 8, 2023
Creepy urban legends from each state 50 photos.
A Massachusetts Family Fled Their Home After Chilling Door-Camera Footage Nov 22, 2022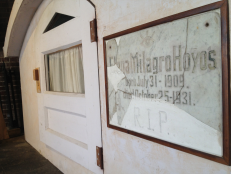 6 Museums That Are Home To Creepy And Mysterious Artifacts Oct 31, 2022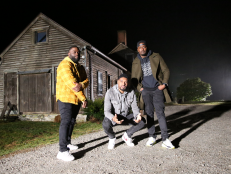 Settle In For A Boo Binge With The New Season Of 'Ghost Brothers: Lights Out' Oct 11, 2022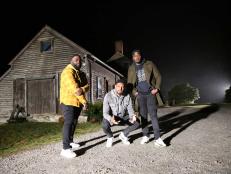 Ghost Brothers: Lights Out Returns for Season 2 on discovery+! Sep 22, 2022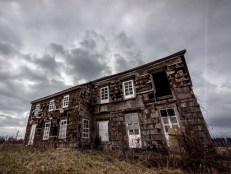 Fact Or Fiction? Modern Vampire Lore May Be A Planned Misinformation Campaign Aug 22, 2022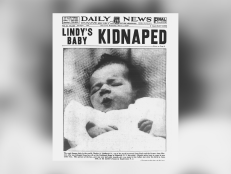 Lindbergh Baby Kidnapping: Was The Famous Pilot Responsible For His Missing Son? Aug 22, 2022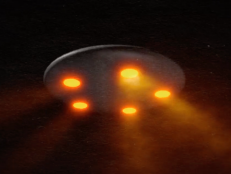 Top 6 States With The Most Alien Encounters Aug 22, 2022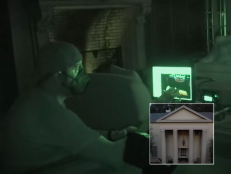 5 Unforgettable Spirits From Ghost Adventures Season 25 Sep 14, 2022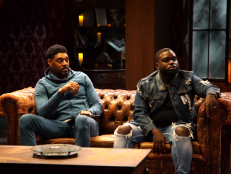 5 Craziest Moments From Fright Club Season 2 Sep 1, 2022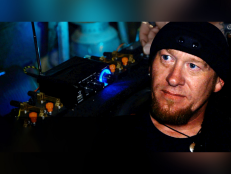 Four Terrifying Moments From 'Ghosts Of Devil's Perch' Aug 31, 2022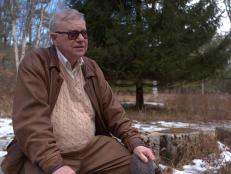 Shock Docs: The Visitors Reveals the Horrors of Alien Abduction from Best-Selling Author Whitley Strieber in Terrifying New Doc Sep 3, 2022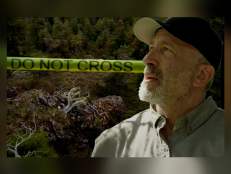 7 Of Russell Acord's Most Heart-Pounding Moments On 'Expedition Bigfoot' Aug 12, 2022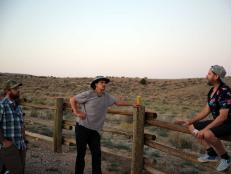 Jack Osbourne Teams up with Jason Mewes and Jamie Kennedy in the New discovery+ Special, Jack Osbourne's Night of Terror: UFOs Aug 2, 2022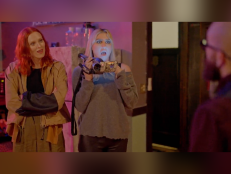 Who Are The Odd Fellows? Jul 29, 2022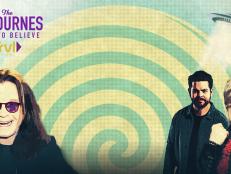 Boy Records Selfie With Grandma's Ghost Jul 27, 2022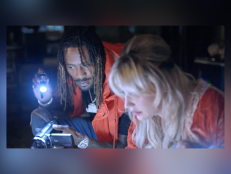 The Haunted History of San Francisco's Westerfeld House Jul 19, 2022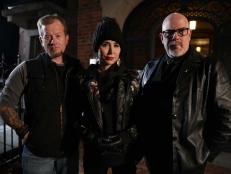 An Elite Team of Paranormal Investigators Race to Help a Petrified Western Town in the New Series Ghosts of Devil's Perch Jul 19, 2022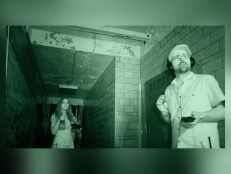 13 Terrifying Pieces of Evidence from Ghost Hunters: TAPS Returns Jul 14, 2022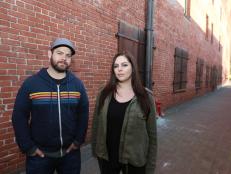 National Dive Bar Day: Is There a Portal To Hell In Memphis? Jul 7, 2022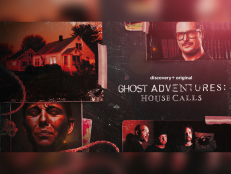 7 Scary Homes From 'Ghost Adventures: House Calls' Season 1 Jun 30, 2022
Paranormal nightshift, most terrifying places in america.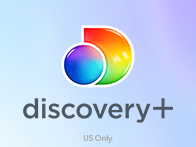 Stream discovery+
Your favorite shows, personalities and exclusive originals. All in one place.
Follow Us Everywhere
Join the party! Don't miss Travel Channel in your favorite social media feeds.
More From Travel
Travel's Best
Stream Travel Channel
Ways to Watch Travel Channel

Privacy Notice
Visitor Agreement
Online Closed Captioning
California Privacy Notice
Accessibility
Discovery, Inc.
Do Not Sell or Share My Personal Information
Food Network
Travel Channel
Cooking Channel
Discovery.com
© 2023 Warner Bros. Discovery, Inc. or its subsidiaries and affiliates. All rights reserved.
New Jersey's Red Mill Ghost Stories Will Give You The Chills
Kristen is a writer, editor, and social media maven who loves her state. Born and raised in New Jersey, sharing all it has to offer is her passion. After attending Montclair State University, she continued her education online, obtaining certifications in social media management.
More by this Author
To my fellow New Jerseyans – if you scare easily, don't watch the video below before bed. I made that mistake, and I'm looking out for you. If you aren't afraid of anything, you'll be fine whenever you watch it. It's not gory or startling but the strange stories featured are a bit unnerving if you're the type who would rather not believe in ghosts. I like to walk around pretending they don't exist, but then I see a video like this. Believer or not, it's pretty interesting and you'll want to check it out. Thanks to NJ Spotlight News for sharing it!
Related Stories
Here's The Ultimate Terrifying New Jersey Road Trip And It'll Haunt Your Dreams
Sip Wine And Mingle With Ghosts At The Brass Rail, A Famous Haunted Bar In New Jersey
This Haunted Hike In New Jersey Will Send You Running For The Hills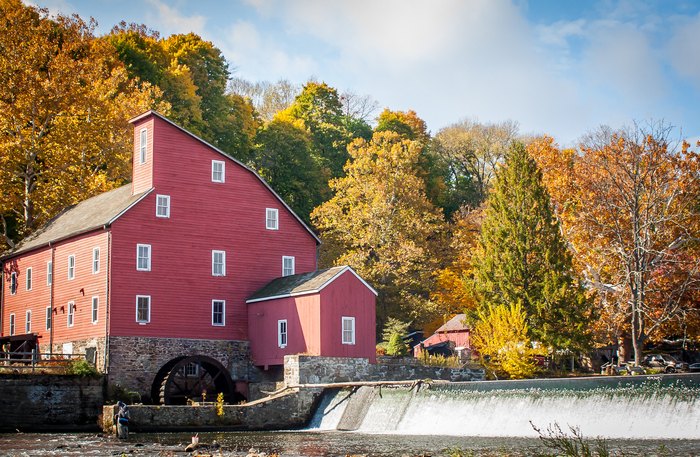 Whether graphite or talc, most locals did not love the mill a century ago. Now, it's a beloved New Jersey museum and part of a larger historic complex. The Red Mill is a can't-miss attraction for families and photographers alike.
OnlyInYourState may earn compensation through affiliate links in this article.
Want more New Jersey in your inbox?
Get the latest on things to see, do, and eat around New Jersey!
Thank you! You'll receive your first newsletter soon!
An error occured.
Related Articles
Stay Away From New Jersey's Most Haunted Street After Dark Or You May Be Sorry
Stay Overnight In The 143-Year-Old Widow McCrea House, An Allegedly Haunted Spot In New Jersey
These 7 Haunted Hotels In New Jersey Will Make Your Stay A Nightmare
New Jersey's Ghost Lake Trail Leads To A Magnificent Hidden Oasis
This Haunted Trolley Tour In New Jersey Will Take You Somewhere Absolutely Terrifying
3 Fun Hikes In New Jersey Perfect For Celebrating Halloween
Take A Moonlight Tour Of The Haunted Battleship New Jersey This Halloween
Stay Overnight In The 120-Year-Old Hotel Macomber, An Allegedly Haunted Spot In New Jersey
Explore New Jersey
Arts & Entertainment
Farms & Wildlife
Fun Adventures
Shops & Boutiques
Sights & Landmarks
Featured Addresses
Battleship Of New Jersey: Touring America's Most Decorated Battleship
The Battleship of New Jersey: A Monumental Tour Experience
Choose your tour
Coming aboard the Battleship of New Jersey
Choose your path
Take a step back in time
Spend the night on the Battleship of New Jersey
Special events aboard the Battleship of New Jersey
What to know before you go
What is your favorite part of the battleship of new jersey, about author.
Melanie Bodner has always had a love for writing, but now she has a new love…being a mom. Before having her kids, Melanie was no stranger to writing or working with children. She wrote for a local newspaper as a reporter and taught English and Dance in a public school. Now Melanie enjoys spending time with her kids, doing yoga, writing and decorating her home. Check out her Instagram @burlapbythebeach.
Related Posts
New Jersey: 17 Unique Things About The Garden State
Bowling in NJ: The Best Places To Roll With Kids
16 Sweet Dessert Spots To Satisfy Any Craving
Join the #NJMOM Squad
Sign up for the best activities, events + exclusive offers from our partners.
CREW OF BB-62
USS NEW JERSEY BB-62
Stow your gear in a locker — the same lockers that held sailor's personal belongings when at sea.
Sleep in bunks- just like enlisted sailors.
"Chow down" in the Crew's Mess.
Even purchase a personalized "Dog Tag"!
THE SINKING OF IJN YAMATO? April 7, 1945 (From the DIARY OF CHIEF PETTY OFFICER VICTOR FELTES - USS NEW JERSEY...) ?April 7, 1945 - Something is cooking! We are staying in the Task Group. Planes are hitting Okinawa. 1130 - Battle announcer tells us that we have just launched an air strike of 300 planes against a Jap task force of 1 BB, 2 Cruisers and 10 DD?s, 220 miles away, North of Okinawa. Over 150 planes were shot down by Task Group 58.1 and 58.3 yesterday and an undetermined number over Okinawa. Supposed to be using all types of planes and this no doubt is their bid to stop us. DD reports 9 planes passed over it on its way to attack 58.1. Our CAP splashed 2 this morning. Jap got two hits, and neither serious yesterday. RANDOLPH joined us last night. 1222 - General Alarm ring as HANCOCK in task group on horizon received a bomb hit and is afire. 1234 - 5 planes shot down by CAP near our picket boat. 1315 - Our communications plane with air strikes over Jap surface force reports hit on BB, Cruiser and 3 DD?s dead in the water. 1326 - Secured from GQ. 1341 - General Alarm rings as task group 58.1 off of our port bow opens up on two planes coming in low. 1400 - 5 planes have been splashed by C.A.P. with another raid at 13 miles. 1420 - 58.3 opens up with intense AA fire and 1 plane is shot down in flames. 1500 - Since 1300, 9 single engine, and 5 twin engine planes have been shot down by our forces. 1615 - Captain tells crew incomplete reports have heavy cruiser sunk, other dead in water burning fiercely, 3 DD?s sunk, and BB hit by 3-1,000 lb bombs and torpedoes, making 1 knot in the water. All ships were hit in the Jap Task Force. 1645 - Captain announced that Jap BB, 2 cruisers and 5 DD?s were sunk. 2 DD?s left burning and dead in water from later reports. Another Jap BB and 3 DD?s reported under observation. (Continuing action reports and repeated GQ, April 8, 9 and10, scuttlebutt USS NEW JERSEY headed stateside.) April 11, 1945 - 1350 hours GQ. Many bogeys reported closing at 65 miles. 1406 - South Dakota and DD?s open up. 1411 - NJ opens up for 3 minutes and shoots down 4th plane - barely misses carrier exploding in water. 1440 - BUNKER HILL CAP reports shooting down 3 Japs. 1454 - NJ opens up, Plane just misses carrier in flames. 1506 - 6 planes have been shot down by ship?s AA fire and NJ continuously firing on targets. 1520 - TF Commander tells all ships a message has been intercepted from Jap coordinator for another attack. All quiet now. 9 planes were shot down so far within our formation. 1550 - USS KIDD coming alongside to transfer wounded personnel. 1625 - TF Commander tells all ships to expect an all out air attack by Japs in the next two days? According to Chief Feltes - In the 5 days from April 7, 1945 with the destruction of the Japanese fleet, including IJN YAMATO, and up through the announcement of President Roosevelt?s death occurring on April 12, 1945, USS NEW JERSEY was in nearly continuous combat. On April 14, USS NEW JERSEY began transfer of planes and spare parts. Again, according to Chief Feltes:?Looks like this is it!? as the ship leaves the task group with ENTERPRISE, MINNEAPOLIS, and 3 DD?s for Ulithi. ?The first leg of our homeward journey.? On April 15, 1945, Admiral Badger transfers his flag to USS IOWA. On April 19, 1945, USS NEW JERSEY is underway for Pearl Harbor and the United States in company with USS MINNEAPOLIS. She arrived at Puget Sound Navy Yard on May 4, 1945, commenced unloading ammunition, and the crew began leave. May 8, 1945 welcomes in VE Day, ?Today the war in Europe came to an end!? On July 4, 1945, USS NEW JERSEY was underway again for Long Beach, and ?10 day refresher course and gunnery exercise, before leaving for the combat area.? On August 2, 1945, USS NEW JERSEY put out for the forward area, and ?Eniwetok for a couple of weeks and to pick up Admiral Halsey. He will transfer his flag from USS MISSOURI. On the way, we will throw some shells at Wake Island.? On August 8, 1945 at 1000, we started to bombard Wake Island with 16? (106 rounds are recorded as fired at Wake...) opening up at 16,000 yards. Return fire was encountered from the beach when we closed to work them over with 5?? Aug 10, 1945 another atomic bomb dropped on Japan! August 13,1945 anchored in Apra Harbor, Guam at 1235? August 15, 1945 It?s official, the war is over! Aug 17, 1945 Admiral Spruance?s flag raised aboard USS NEW JERSEY?? (Article Courtesy of The Jerseyman) December 27, 2004 Dear Sir, I was watching a show on the history channel last night about Iwo Jima. In explaining the battle, the narrator mentioned something about battleship support off the coast of the island and I wondered if my father had been there. You see, as a young man my father served in the south pacific during WWII on the Battleship New Jersey. Curiosity aroused, I jumped onto the internet and did a Google search. I quickly punched in my father's name and low and behold… I found your Jerseyman article! It is the article about the first edition of the ship's newspaper where the paper held a contest to pick a name. An unbelievable amount of joy and pride swept over me as I read my father's name. He was PFC. Carl W. Ritner, USMC … the young marine who submitted the winning entry of naming "The Jerseyman" in November of 1943. I can't tell you how much I appreciate the gift you have given me. I quickly shared this information with my mother who was delighted to read it as well. Although she knew he was involved with the paper (she told me he drew some of the paper's comics) she was unaware that he came up with the name for the paper. She will be happily passing this information on to my brother ( Carl W. Ritner II ) and sister. Although my father passed away in January of 1982, he is still in our hearts and we are very proud of his service on the Battleship New Jersey. Cordially, Robert W. Ritner Henderson, Nevada
Visitor Information
Parking    hours     directions    public transportation     faq.
Our crew is confident you'll be amazed at the areas available to explore and the ongoing efforts to preserve and maintain this iconic national treasure. We're ready for your family and friends to share the history and educational experiences offered at The Battleship New Jersey Museum and Memorial. We look forward to your visit!
Visitors Center
Upon arrival, guests are advised to stop in the Visitors Center located land-side across from the Battleship. Our Ticket Office assists individuals, families and groups looking to start their tour.
Visitor Center Amenities:
 Souvenir shop and Café.
Educational Videos
Restrooms (we recommend "hitting the head" before heading to the ship but there are some restrooms aboard)
Water Fountains
Black Dragon Cafe
Enjoy a delicious deli sandwich, wrap, salad, snacks, coffee, soft drinks and even cold beer — including Battleship Beer, a pilsner brewed by Farmers and Bankers Brewery, Salem County, NJ!    Now featuring York Street Market sandwiches and wraps!  Enjoy something to eat or drink — all with an amazing view of the Battleship!
We also offer a selection of merchandise, including Battleship hats, t-shirts, sweatshirts, hoodies, toys, models,  dog tags, Battleship Cigars and more!
The Black Dragon Cafe, located landside in the Battleship's Visitors Center, is open every day from 10am to 5pm.
Entering the Ship
To get on the ship, stay to the right and climb the stairs, or use the elevator behind the stairs. You then cross over a metal brow that rises and lowers with the tide connecting the pier stairs/elevator to the deck of the ship.
Ladders and Knee Knockers
Full tours of the Battleship New Jersey are physical and require climbing and descending steep steps (called ladders by the Navy). You will also be stepping over "knee knockers" or high step openings along the tour.
How to Dress
We advise guests to dress casually and wear comfortable walking or athletic shoes with non-skid soles. It is strongly suggested that high-heeled and open toe shoes or any article of clothing that might compromise safety be avoided while exploring the Big J.
Carrying Infants
Front carriers are required for infants and toddlers. You will have to leave your stroller under a land-side awning or in your car. Carriers are available for purchase in the Visitors Center.
Accessibility
Please feel free to reach out to us if you have any accessibility concerns. [email protected]
Our main deck tour option that is roughly 45 mins and full of valuable information.
There are wheelchair accessible elevators under the forward and aft entry stairs to provide access to the battleship.
Wheelchair accessible restrooms are available as well as gender neutral restrooms with baby changing tables.
Chairs and benches are located around the ship to allow people to sit and rest.
Service animals are welcome aboard although it is unlikely that they can negotiate the steep ladders and its recommended they only do the main deck tour.
Reveille! Sensory Friendly Days . A relaxed opening suitable for families that would benefit from a quieter museum experience. Additional hands-on programs will be going on and a modified tour route will be available to those wishing to avoid the battleship's stairs. A quiet room will be open to any that wish to use it. Check our calendar for exact days. If your group would benefit from a more relaxed experience on other days, please e-mail [email protected] to set up a special tour.  More Reveille! Information .
Self-guided tours are available every day from 10am to 4pm.  Climb inside the 16-inch gun turret,  walk through the Officers' Wardroom, see how the sailors and marines lived aboard this floating city and more!
Guided tours launch every day at 12pm.  Let our trained tour guide walk you through our nation's largest battleship.  Along the way, our guide we'll explain the areas and amazing history of the Battleship.
Fire Power Self-Guided Tour
This overall view of the Battleship New Jersey takes guests five levels up and two decks below. The Main Deck features an Exhibit/Museum that encompasses the 48 years in and out of service. Guides are available for questions and conversations in the Captain's Quarters and CEC.
For a limited time, extend your tour with two complimentary extensions found along the route:
Engineering "Steam to Speed" Guided Tour Extension – Walk through both fire room two and engine room two. Learn about the ship's boilers and turbines. Climb under one of the ship's massive propeller shafts.
Turret II Guided Tour Extension – An interactive experience that tasks you with loading the powder bags, hoisting a projectile in an elevator, and pulling the trigger to simulate the 16-inch guns firing. Finish with a walk down Broadway.
BUY TICKETS
Want to see more of the ship?  Ask about our Curator's private tours, where you can do to place aboard ship that only our curatorial staff can take you.  Curator's Tours with Curator Ryan Szimanski are a $1,200 donation.   For other members of the Curatorial staff, the tour is a $600 donation.  Curator's Tour can  be for up to 10 guests,   To scheduled a Curator's Tours, email Educationbattleshipnewjersey.org or call 856-966-1652, ext. 144.
Jason's Kids Kompartment
Pre-school children can enjoy Jason's Kids Kompartment, presented by Lockheed-Martin.  This space offers a safe and fun area for younger kids to play.  The space features a small boat for kids to captain, a play galley area, Sixers basketball, blocks, coloring books and more!  The Kids Kompartment is part of the Battleship's Fire Power tour.
The Battleshop in the Visitors Center offers an assortment of Battleship gifts and merchandise, including USS New Jersey hats, models, books, themed plush animals, dog tags and more. Many of our items are Made in the USA.
The Black Dragon Café is located inside the Visitors Center and is open from 10:00 am to 5:00 pm daily.  We are currently offering  an assortment of cold sandwiches, wraps, chips, candy, sodas and beer.
Ship's Store
The  Ship's Store ,    located on the ship and usually open for overnights,   offers an assortment of Battleship gifts and merchandise, including USS New Jersey hats, models, books, themed plush animals, dog tags and more. You can visit the Ship's Store with or without a tour, inquire at the Visitors Center. Many of our items for sale are made in the USA.
Local Accommodations
Hilton garden inn camden waterfront.
1 Penn St, Camden, NJ 08102 •
(856) 756-0070
The Hilton Garden Inn is located just a 10 minute walk from the Battleship New Jersey,
To find other near by accommodations , visit HotelsCombined .
New Features!
You can now save favorite things to do and places to visit, build your own trip itineraries and have everything you love about the Garden State — all in one place — with a MY VISITNJ page.
As you navigate through the site, click on the little "heart" icons to save Favorites, or click the "map" icons to save items to your trip itinerary.
At any point you can view your Favorites or manage your Itineraries by clicking "Account" in the header to return to your dashboard.

eNEWSLETTER SIGN UP
TRAVEL PLANNING RESOURCES
Attractions
Arts & Culture
Casinos & Gaming
Dining & Entertainment
Outdoors & Sports
Arts & Crafts
Beer & Wine Tastings
Children's Events
Concerts & Music Events
Multicultural
Sports Events
All Beaches
Delaware River Region
Gateway Region
Greater Atlantic City Region
Shore Region
Skylands Region
Southern Shore Region
Bed & Breakfasts
Campgrounds & RV Parks
Itineraries
Beer, Wine & Spirits
Hotels & Lodging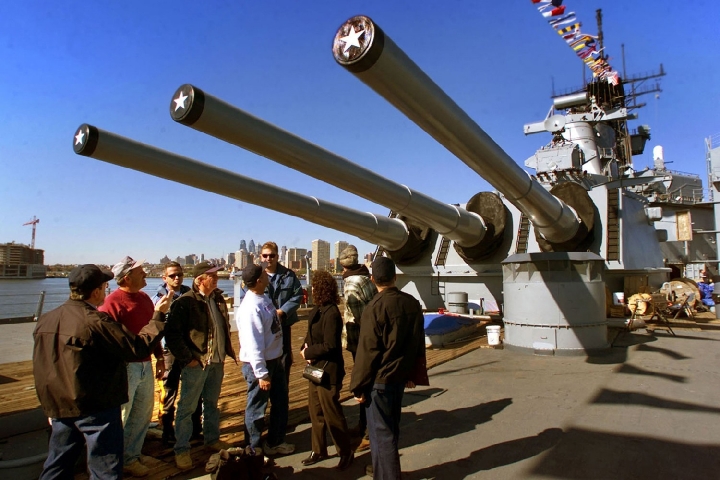 Battleship New Jersey
Email
Login or Register to save this to your Favorites.
The Battleship New Jersey, our nation's most decorated Navy ship afloat and largest battleship in the history of the world, is preserved the say she looked during her career from World War II though the Persian Gulf War. 
Today, she serves as a tourist attraction, school tour destination, educational venue, overnight location and a special event option.  The Battleship New Jersey has recently opened the Steam to Speed Engineering Tour, a guided tour that takes guests into the ship's engine rooms.  Also opened this year is Jason's Kids Kompartment, a play area for pre-school children to enjoy and learn a little about the battleship.
General Info

Dining
Blueplate restaurant, vesuvio ristorante, mama francesca pizzeria & trattoria, tavro thirteen, botto's italian line restaurant, braddock's, swedesboro diner, lodging, hilton garden inn camden waterfront phil, super 8 by wyndham gloucester, doubletree cherry hill philadelphia, express inn, days inn & suites cherry hill, holiday inn philadelphia - cherry hill, haddonfield inn, activities, freedom mortgage pavilion, adventure aquarium, riverlink ferry, camden children's garden, wiggins waterfront park & marina, walt whitman house, 9/11 memorial tree, national park service, events, 18th century field day, "king" country: immersive halloween event, palmyra holiday craft fair, 2023 camden county 4-h haunted walk, the legend of sleepy hollow, the posers: 90s tribute, "bags, brews and barks" cornhole tournament, mount holly food tours, activities, lodging, explore battleship new jersey.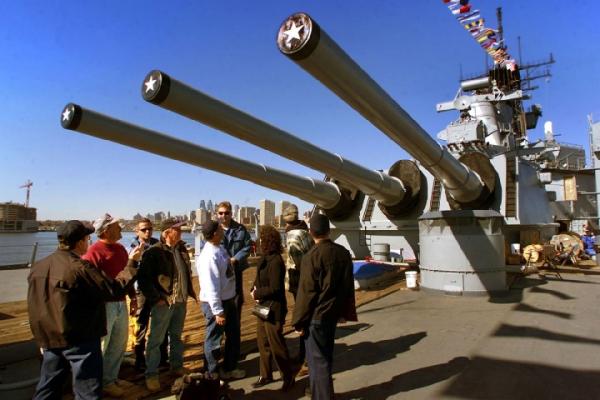 Nearby Upcoming Events
These 5 Central Jersey Halloween attractions are packed with spooky thrills
3 minute read.
Halloween may be on a Tuesday this year, but for fans of everything that's creepy, chilling and gruesome, all that means is that we have horror-packed weekends to celebrate one of America's favorite holidays.
Here in Central Jersey, we have plenty of haunted attractions lurking in the darkness, armed with fake blood, costumed monsters and bloodcurdling screams.
Scare Farm, Hillsborough
For more than a century, Norz Hill Farm has grown seasonal produce, beef and pork products, eggs and more for the Somerset County community, as well as offered family-friendly activities throughout the year.
But on weekends through Oct. 29, Norz Hill Farm transforms into Scare Farm for only the bravest of teens and adults.
The Halloween attraction includes four connected experiences, including two haunted hayrides (Slayride and Madderbaby Lane) and two haunted walking trails (Atrum Manor and Chaotica).
Throughout the one-hour adventure, visitors – if they dare – will experience classic Halloween thrills like spiders and scarecrows, as well as creepy clowns and a spooky manor.
Go: 120 South Branch Road, Hillsborough; $50; norzhillfarm.com/scare-farm , 908-371-2697.
Oasis Island of Terror, Robbinsville
No haunted house is needed at Oasis Island of Terror, which is at the home of Oasis Family Farm. Instead, the 30-minute Woods Have Eyes 1-mile walk-through attraction, known for its realistic scenes, is designed to heighten your inner fears and senses.
Tickets also include admission to the 15-minute Blackout, where groups wade down a dark trail with no lights equipped with just one glowstick.
Go: 3 Circle Drive, Robbinsville; $45 per person; oasisislandofterror.com , 609-259-7300.
Haunted Red Mill, Clinton
For the past 32 years, the Red Mill Museum Village has put on its own type of Halloween costume, transforming from an educational 1810 historical wool mill museum into the Haunted Red Mill, which includes 10 acres of fright consisting of the corridors of the haunted mill, a haunted hayride, a terrifying trail and a dark maze.
The theme of this year's haunted village is The Dead Don't Die, which also has kid-friendly Happy Haunts from 10 a.m. to 1 p.m. on Oct. 14, 21 and 28.
The village will also host behind-the-scenes tours on Oct. 19 and 26 at 7 p.m. for $10 per person. The Haunted Red Mill is the nonprofit Red Mill's largest fundraiser of the year.
Go: 56 Main St. in Clinton; $30; theredmill.org/haunted-red-mill ; 908-735-4101.
Halloween fun: Historical facts, creepy fiction mix on these 4 Central Jersey ghost tours
Field of Terror, East Windsor
Lots of haunted attractions in Central Jersey set their scary stages on a farm, but Field of Terror at Kyle Family Farm uses the farm as inspiration. According to Field of Terror folklore, Farmer Frank wanted to develop a new form of human life, so he attempted to cross the genetics of the local people with some of his crazy vegetation, resulting in the failed catastrophes that now inhabit the land.
On the 120 acres of the Field of Terror, visitors can check out the Kornfield of Karnage, Creepy Carnival paintball ride, Haunted Hayride to Terrortown, Timmery Manor and the Karnival.
Go: 831 Windsor Perrineville Road, East Windsor; $20 for a single attraction, $35 for two, $45 for three, $50 for four or $65 for all five; fieldofterror.com ; 609-758-7817.
Things to do: Our guide to Central Jersey corn mazes, hayrides, festivals and more
Farm of Horrors, Flemington
At Schaefer Farms' Farm of Horrors, visitors will ride, walk and maybe run for their lives at the farm's four experiences that last 45 minutes in total and include a haunted hayride, trail and corn maze.
On the Hayride of Horror, visitors will ride through 200 acres of madness before walking through the Trail of Terror haunted graveyard. Then, they'll attempt to make their way through the MassAcre Maize, which is haunted by an ancient tribe of cannibal zombies with an attraction to power equipment. Finally, they'll enter the Carnevil of Chaos.
Go: 1051 County Road 523, Flemington; $38; farmofhorrors.com , 908-782-2705.
Contact:  [email protected]
Jenna Intersimone has been a staff member at the USA TODAY NETWORK New Jersey since 2014, after becoming a blogger-turned-reporter following the creation of her award-winning travel blog. To get unlimited access to her stories about  food, drink and fun , please subscribe or activate your digital account today.   You can also follow her on Instagram at  @seejennaeat  and on Twitter at  @JIntersimone .
Paranormal Corner: Remembering Battleship NJ ghosts at Tall Ships Philadelphia Camden festival
Updated: Jun. 29, 2015, 1:00 p.m. |
Published: Jun. 29, 2015, 12:00 p.m.
Kelly Roncace | For NJ.com
Battleship NJ
This photo of the Battleship NJ was taken during the Grand Parade of Sails at the Tall Ships Philadelphia Camden festival, June 25, 2015.
(Staff photo by Kelly Roncace)
As I sat on the deck of the Battleship NJ Thursday watching the Grand Parade of Sails at the Tall Ships Philadelphia Camden festival, I couldn't help but think back to the last time I visited the historic vessel.
In April 2013, I joined Jersey Unique Minds Paranormal Society at the ship to investigate the many claims of paranormal activity on board.
In honor of the tall ships festival that took place over the weekend, here is the Paranormal Corner from April 22, 2013, that documents our experiences while on board the Battleship NJ. ( Click here to hear some of the EVPs we captured during that investigation )
Most paranormal investigations I participate in with Jersey Unique Minds Paranormal Society are done in a building -- a stationary building.
However, on April 12, I accompanied eight fellow JUMPS investigators to the Battleship New Jersey on the Camden Waterfront.
There, we met up with tour guide Harry Aharon Sr., who told us some of the ship's history, then led us onto the deck and inside the massive vessel.
After a short discussion to plan our attack, we broke into two groups.
More: Read more Paranormal Corner columns by Kelly Roncace
With such a huge area to cover, we didn't even get close to investigating the entire ship, but the areas we did visit may certainly still be occupied by some previous passengers.
The Brig and Berthing Area -- Honestly, navigating the interior of the Battleship New Jersey was like being a mouse in a maze. I have no idea where I was going until I got there. I obediently followed behind Aharon who knew his way around with no question.
With our hands full of equipment, myself, and investigators Jennifer Stubbins and Dave Stevenson of Woodstown headed down three flights of very steep, metal stairs.
The brig contains three small cells and one larger holding area where prisoners were kept throughout the ship's years of service. While we don't know much of the history of who was kept there, it seems that a man who may have once been incarcerated there was a whistler.
Stubbins and I set up a camera and audio recorder in the brig, then went out into the corridor to begin turning off lights. While we were out of the prison room, an EVP (electronic voice phenomenon) was captured, featuring what sounds like someone whistling a four-note tune.
At the time the whistle was captured, neither Stubbins nor I were anywhere near the recorder, and no one else was even on the same level of the ship as we were. Interesting, right?
Later, after we finished turning out as many lights as possible, Stubbins stayed in the brig while I went out into the berthing area -- a section of the ship covered in three-tier bunks where the soldiers slept -- with a recorder, K2 meter (which detects changes in the electromagnetic fields) and my camera.
Oddly enough, I stationed myself just outside a latrine, or "head" as they call it on the ship. Being my normal, silly self, while trying to get some lingering spirit to converse with me, I asked if there was "anyone in the potty."
My audio recorder picked up someone telling me that there, indeed, was not.
In the EVP, you can hear me ask the question, then clearly hear a male voice, quite close to the recorder, answer, "No." I'm just glad I wasn't disturbing anyone's privacy.
In another section of the ship, a group of JUMPS investigators, led by founder Doug Hogate Jr., were experiencing some strange activity of their own.
The group was near the Foc'sle, or front part of the ship where the anchor and mooring lines are kept, when investigator Bonnie S. (no last name, please) thought she heard footsteps on a set of stairs to her left.
Of course, she walked over to the stairs and began her ascent.
She got two steps up and felt someone -- or something -- push her from the front, as if keeping her from walking up the steps.
She immediately felt nauseous, walked away from the steps and had to sit down. Refusing to let this possible entity keep her from the stairs, the investigator went back to the stairs and this time made it up approximately five steps before being pushed again, this time nearly falling backwards down the stairs.
Also, this time, the Mel Meter (an instrument that measures the electromagnetic field and temperature) registered an 8.9 EMF, which is very high.
Once again, the investigator felt nauseous and sat down. Despite pleas from Hogate, she ascended the stairs a third time.
This time, she made it all the way up, with no pushes, no nausea and no EMF spikes.
"I told her not to go back up, but she said she wasn't going to let it beat her, so there she went," Hogate said.
The only personal experience I had during the investigation was very strange and, of course, unexplained.
While sitting in front of a stairwell just outside the Combat Engagement Center and down the hall from Admiral William F. "Bull" Halsey's stateroom, I felt a breeze that was strong enough to move my hair, coming from the stairs.
I found it odd since we were on a ship with obviously no windows open, so I got up to investigate what was at the top of the stairs.
To my surprise, I found that the stairway didn't lead to a higher floor, but a landing that led to another stairway, then another and another, sort of like a stairwell you would find in a high-rise building.
Could the chilly breeze I felt have been Admiral Halsey returning to his quarters? I guess I'll never know for sure.
But whether there are lingering spirits on the Battleship New Jersey or not, Hogate said the ship is "fascinating."
"Being the most decorated ship, it has been through so much and has seen so many servicemen on board since it was first placed in service, as we saw on a wall located toward the front of the ship," he said. "There is no question that with this 'city on water,' being home to so many for long periods of time, would make this location very vulnerable to activity, whether residual or intelligent. Whatever spirits still roam this ship are obviously there to keep the Battleship New Jersey running and safe, even though it has been docked in Camden for the past 14 years."
Kelly Roncace is senior investigator with Jersey Unique Minds Paranormal Society , a professional paranormal investigation team based in Salem County. Do you know of a haunted location that JUMPS  could research and investigate? Contact Kelly at [email protected] and follow her on Twitter @KellyRoncace with your suggestions.
If you purchase a product or register for an account through a link on our site, we may receive compensation. By using this site, you consent to our User Agreement and agree that your clicks, interactions, and personal information may be collected, recorded, and/or stored by us and social media and other third-party partners in accordance with our Privacy Policy.