Why playing a closeted Revolutionary War soldier on 'Ghosts' worried Brandon Scott Jones
Show more sharing options
Copy Link URL Copied!
Brandon Scott Jones' portrayal of Capt. Isaac Higgintoot, a faux Founding Father with an inexplicable one-sided rivalry with Alexander Hamilton, on the CBS supernatural sitcom "Ghosts" has charmed critics and audiences alike.
Having spent most of his career playing smaller, recurring roles on "The Good Place" and "The Other Two," the 38-year-old actor, who most recently appeared opposite Nicolas Cage and Nicholas Hoult in the theatrical horror-comedy "Renfield," says he is still struggling to wrap his head around the breakout success of the ensemble series, which has helped breathe new life into the network sitcom.
But when Jones first received the audition to play Higgintoot, who falls in love with a British soldier in the afterlife, he didn't think he could believably embody the gravitas of a forgotten and closeted Revolutionary War soldier.
"I felt like his military background was going to be so important to believing this character who's frustrated in death and holding onto these secrets," Jones says of his first series regular role during a recent video call. "And when I got the callback, I was surprised and tried to lean into why I thought [the producers] might want to see me again. Isaac is a soldier, but that's not what he wanted to do; he's somebody who would rather be at the party talking about the war than be in the war."
Born and raised in Bel Air, Md., Jones dreamed of becoming a professional tennis player. But once he realized that was not a viable option, he directed his attention to the performing arts, having grown up with parents who would show him Mel Brooks and Rosalind Russell films. He studied acting at the New York Conservatory for Dramatic Arts and later performed with the Upright Citizens Brigade, where he learned the value of working in an ensemble cast.
That knowledge has proved invaluable on "Ghosts," a high-concept comedy about a bed-and-breakfast owner (played by Rose McIver) who, after falling down a flight of stairs, finds that she can see and communicate with the spirits of those who have died on the property across the years.
For instance, Jones often uses Hetty Woodstone (Rebecca Wisocky), the show's Victorian-era lady of the manor, as a point of reference for Isaac's mannerisms, because they are the most preoccupied with asserting their level of status in the house, even in death. "I think he respects her and she respects him, and they're the two characters that probably don't have a lot of respect for other people," the actor notes. "It's fun to be simpatico with a character like that, but then, it feels very farcical when we're together."
Jones' performance is an exercise in restraint, requiring an instinctive understanding of when to lean into Isaac's quirks and eccentricities and when to pull back. "For me, it's all about posture and trying to know that this is a man who doesn't feel comfortable in his own skin, and that, as a soldier, the more he tries to stay still, the more flailing and flamboyant his motions become when they erupt," he says with a laugh.
Instead of doing research about that time period, Jones decided to look at past projects that depicted the men of that era: "Hamilton," "1776," "The Patriot" and "John Adams." With "so much of the political discourse in America right now" having to do with "what the Founding Fathers wanted for everybody," Jones thinks there is something subversive about playing a man who might have been "a product of his time" but doesn't share all of the same ideals.
Throughout the first two seasons, Isaac has been coming to terms with his sexuality and has begun a romantic relationship with Nigel Chessum (John Hartman), an enemy soldier whom he accidentally shot and killed while admiring him from afar — all while realizing that he had a "wonderful partnership" with his loving wife, Beatrice (Hillary Anne Matthews), even if "he felt like a failure" at the time for not always being able to fulfill his spousal duties to her.
Isaac "is also now experiencing things that feel very current and feel very relatable to how we understand society now," Jones says. "I think there's something really interesting about it, like, 'Wow, if we keep holding on to the past, how are we ever going to move forward?' And that's what is constantly at the center of Isaac's dramatic question.
"Isaac is definitely somebody who, in terms of queerness, doesn't have agency over it yet, and he's still trying to figure that out. It's something that I know I dealt with, which was a little bit of that self-loathing," acknowledges Jones, who has found a certain catharsis himself in playing Isaac as a gay person. "Hopefully, seeing this journey of somebody learning to love himself will inspire others to understand somebody who might be going through it. That process of self-acceptance is so personal … because when you can love yourself, it frees you up to love others."
From the Oscars to the Emmys.
Get the Envelope newsletter for exclusive awards season coverage, behind-the-scenes stories from the Envelope podcast and columnist Glenn Whipp's must-read analysis.
You may occasionally receive promotional content from the Los Angeles Times.
More From the Los Angeles Times
California is a community property state. How that affects your and your spouse's need for a will
Oct. 8, 2023
Entertainment & Arts
What's really inside the Hollywood writers' deal? Here's the juicy stuff
Oct. 7, 2023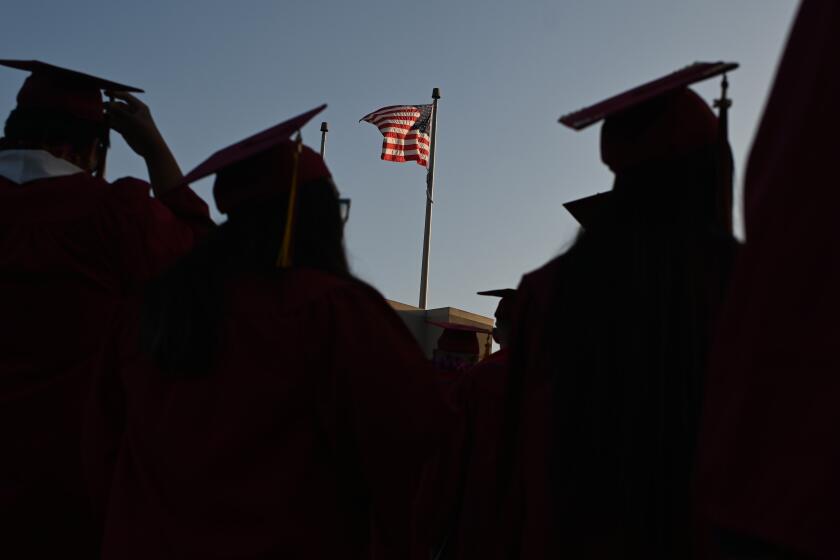 Now that student loan payments are back, here are 5 options if you're crushed by debt
Tupac Shakur's killing brought '10 days of hell' to Compton. The bloodshed helped crack the case
Oct. 6, 2023
The Rise of Brandon Scott Jones: The Gay Revolutionary War Soldier Ghost Stealing Hearts
FABULOUSLY DEAD
"Ghosts" star Brandon Scott Jones talks all the hilarious and heartwarming perks of playing Captain Isaac Higgintoot on the hit CBS comedy series and his huge breakout year.
Kevin Fallon
Senior Editor, Obsessed
Photo Illustration by Luis G. Rendon/The Daily Beast/Getty
Despite being a "ghost"—and contrary to that kind's reputation for inciting a chill—Brandon Scott Jones does not enjoy the cold. Yet he has enough winter weather gear to compete in the Iditarod.
The Los Angeles-based actor has been experiencing weather whiplash over the last two years, as he travels back and forth to the Montreal set of the CBS comedy Ghosts .
In the series, about a bed and breakfast owner who hits her head and wakes up discovering that she can see and speak with the spirits of all the people who have died on the property, Jones plays Captain Isaac Higgintoot, a Revolutionary War soldier who died of dysentery. Isaac and his fellow ghosts from over the decades—a Prohibition-era jazz singer , a Native American, a douchebag investment banker—spend a lot of time outside traversing the grounds of the manor's set, perhaps the only aspect of shooting Ghosts that hasn't been a joy for Jones.
Back in October, Jones walked into a North Face store in Montreal. "I said, 'Hi, I live in L.A. I am nervous about the winter.' The woman was like, 'Say no more,' and she brought me to a back room where it was, like, Kevlar suits," he says. "So I have this big, bulky black coat. I am obsessed with it. It is keeping me alive." The purchase might have been for wearing on a television set, "but I can now withstand whatever it is a biathlon athlete does."
Photo by Jonathan Wenk/CBS via Getty Images
When Jones phones The Daily Beast's Obsessed, he's taking shelter from the cold while shooting Ghosts ' Season 2 finale. Asked to reveal everything that happens, he laughs. "Sure. Just tell me your lawyer's name and I'll be asking him to represent me."
It's a bit of a surreal moment in Jones' career. Not only is he wrapping a second season of his show, but when we next talk to him, it's in the ballroom at a hotel in Los Angeles, where the Critics Choice Awards had just taken place. He had swapped his fluffy parka for a debonair gold tuxedo jacket with black trim, as both he and Ghosts were nominated—him for Best Supporting Actor in a Comedy and the show for Best Comedy Series. In between chats with his best friend and date for the night, D'Arcy Carden ( The Good Place , A League of Their Own ), and Billy Eichner ( Bros , Billy on the Street ), he marveled with us over the unexpected success of both the show and of himself.
The series has become a headline-making hit for CBS—in its announcement last week that it had been renewed for a third season, the network touted Ghosts as the top comedy on television in live and streaming viewership over a week. Alongside ABC's Abbott Elementary , it's been heralded as an example that the broadcast comedy isn't just making a comeback in terms of viewership, but in critical and media buzz as well.
It's also the biggest showcase Jones has had thus far in his career. After performing with the Upright Citizens Brigade Theater in both New York and Los Angeles, he began booking recurring roles on series like The Good Place and The Other Two . His major breakthrough was a memorable supporting role in the Rebel Wilson-starring satire Isn't It Romantic , playing Wilson's flamboyantly gay neighbor and confidant in her rom-com fantasy world.
Ghosts is his first regular series role, and, beyond the platform it's given him, it carries special meaning.
While, yes, Ghosts is a very funny comedy centered around the hijinks that ensue when a modern woman suddenly must deal with the demands of ghosts from different eras of American history, it's also surprisingly poignant. The show explores what it means for people from different generations (spanning hundreds of years) to be forced to evolve their views on the world—and of themselves—as they grow accustomed to changing times.
The emotional core of that is Isaac's storyline, as he finally admits to himself, and then to his fellow ghosts, that he's gay, reckons with 250 years of being closeted, and finally starts a relationship with another (dead) soldier.
"If you were to tell 12-year-old Brandon that this is the character he's playing on television, it would blow his mind," Jones, who is gay, says. "I just didn't see too many characters like this on a sitcom. Or if you did see them at all, a lot of times it was in very, very dramatic, very, very painful stories."
For Jones, the past two years have felt like being shot out of a cannon into a different echelon of the entertainment industry, after a career as a journeyman character actor and comedy writer. It's been an unmooring experience, but one that has resonated and pierced the disorienting chaos of press junkets, talk show appearances, and, now, walking down red carpets of awards shows as an acting nominee because of how personally significant Isaac's storyline has been.
Still, that chaos has been…chaotic.
"I tend to get overwhelmed very easily, so I sometimes end up shrinking a little bit," he says. "I remember the day of ComicCon, it was almost like a lucid dream. Like, you wake up at five in the morning and you're getting your hair and makeup done. Certainly, you didn't sleep well the night before, so it already sort of feels like you're asleep. And then you're on a rooftop and you're having really nice coffee with one outlet, and the next thing you know, you're on a yacht and you're dancing. And then you're walking to the next event, watching people pass by you dressed like Star Trek characters."
"It was really hard for my brain to process where I was," he adds. "It's sort of like when the ship came over the horizon to the New World: what people must have thought seeing the ships rise over the horizon. It's like, oh my god, like an alien world." Or, perhaps, suffering a bad fall at the bed and breakfast you run, waking up, and suddenly the ghosts of a Revolutionary War soldier and a Boy Scout leader with an arrow in his neck are talking to you.
At the time the pilot script for Ghosts came his way in 2021, Jones had been working on a pilot he had sold to NBC that he was going to star in, but which hadn't gone forward at the network.
He remembers thinking how funny the Ghosts script was, but also that he would never book the role: "They'll never think of me as a soldier. No one would believe that." But the second he started reading the lines for his audition, it just felt right. The style of it reminded him of the movie Clue, "like an ensemble piece of insane characters running around the house together."
While it was obvious from the way Isaac spoke and behaved in the pilot that he was closeted, there was one thing that wasn't revealed right away: that his last name is Higgintoot. Jones only found that out when shooting started and there was a prop Wikipedia page that had been created for Isaac on set, revealing his full name as Captain Isaac Higgintoot. "I thought it was so funny." (Editor's note: It is. I've giggled each time I've written it in this piece.)
When it came to trying to understand what it would have been like to be a closeted gay soldier in the Revolutionary War, there wasn't exactly a trove of firsthand accounts to mine as research. "I tried to think of this in terms of, if not the character that existed then, but as one who has also existed for 250 years," Jones said. "Like, what have you seen over time?"
Photo by Kevin Winter/Getty Images
As a baseline, he called on what we know about Revolutionary War soldiers through pop culture, from projects like The Patriot , the John Adams miniseries, and, of course, Hamilton . (A hilarious running joke in Ghosts is Isaac's past rivalry with Alexander Hamilton and his bitter bafflement that he became such an iconic figure through the Broadway musical.)
Growing up in Bel Air, Maryland, Jones also visited Colonial Williamsburg often as a kid, so he went through his brain's files of what he learned on those trips. Even though this was a comedy series, "I wanted there to be a skeleton of truth to the historical experience," he says, making himself laugh. "That's going to be the headline of this article. 'Brandon Scott Jones: A Skeleton of Truth.'"
One of the remarkable things about Ghosts is that, by having a cast of ghosts representing so many eras of American history—and the biases that may have existed during those periods—it portrays the utopian ideal of how time and community can lead to moral evolution and acceptance. Even when it comes to one's self.
"I think there's a world where Isaac probably didn't know how the rest of the ghosts would react," Jones says about Isaac's coming out storyline. "He probably didn't know how he was going to react."
There's also a lot about that arc that lightly touches on today's sociopolitical discourse, in which people stand their moral ground on so-called "controversial" issues like LGBT rights because it's what the Founding Fathers "wanted." Isaac very well could have been part of the group that made those decisions—yet the truth of his very self was made too agonizing to accept because of those very people.
"He's a guy who existed at a time in history when he absolutely couldn't be who he was, and he was also part of creating a longstanding legacy that people still refer back to—referencing what people in that time period thought was right, no matter how ridiculously wrong it was," Jones says. "I think there's something subversive about that."
There's a valid argument that it's silly or antiquated to, in 2023, treat a coming out storyline on network TV as something still progressive and meaningful. It's been decades since Ellen and Will & Grace . Over 10 years have passed since Kurt struggled to come out on Glee . LGBT characters on broadcast series have been steadily on the rise.
Yet there still is no discounting that watching Isaac come to terms with his sexuality and his comfort level expressing it is moving, even after all this time and progress. (Try watching the Ghosts Christmas special from earlier in the season without tearing up.)
Ghosts , again, is the number one comedy on TV right now, on a network with a wide, mainstream reach that includes broad demographics. And it's investing one of its biggest storylines in a person's experience navigating their sexuality—in an extremely positive way, to boot. "That's what blows my mind," Jones says, referencing again what 12-year-old Brandon would think.
Jones' most high-profile acting jobs have been playing gay men, and, in The Other Two and Isn't It Romantic , embracing a freeing unapologetic attitude and flamboyance. Things are a bit more understated when it comes to Captain Isaac Higgintoot on Ghosts (giggling again), but that's the point—and, for him, why it's been so rewarding to play.
"I don't know if the sexuality has anything to do with the approach," he says, then once again laughing. "That's another great title for the piece. 'Brandon Scott Jones: The Sexuality Has Nothing to Do With the Approach.'"
Keep obsessing! Sign up for the Daily Beast's Obsessed newsletter and follow us on Facebook , Twitter , Instagram and TikTok .
Got a tip? Send it to The Daily Beast  here .
READ THIS LIST
Power Book II: Ghost (2020– )
Brandon brown: malcolm.
It looks like we don't have any photos or quotes yet.
Be the first to contribute! Add a photo or add a quote .
Release Dates | Official Sites | Company Credits | Filming & Production | Technical Specs
Full Cast and Crew
Release Dates
Official Sites
Company Credits
Filming & Production
Technical Specs
Plot Summary
Plot Keywords
Parents Guide
Did You Know?
Crazy Credits
Alternate Versions
Connections
Soundtracks
Photo & Video
Photo Gallery
Trailers and Videos
User Reviews
User Ratings
External Reviews
Metacritic Reviews
Episode List
Related Items
Related lists from IMDb users
Recently Viewed
Brandon Scott Jones on Working 'Vampire Hours' for 'Renfield,' Acting Alongside Nicolas Cage, and Taking High School Theater Way Too Seriously
By Jenelle Riley
Jenelle Riley
Deputy Awards and Features Editor
Rebecca Miller Talks Exploring Love, Opera and Tugboats in New Film 'She Came To Me' 3 days ago
Kristen Bell and Animal Experts Alike Gush About Furry Friends on New Pet-Focused Podcast 1 week ago
Southern Comedian Duo Trae Crowder and Corey Ryan Forrester On Their New Book and World Travels 2 weeks ago
"Renfield" is so great but it's not easy to describe. Did you know it was something special when you first read it? Well, you always hope. But I remember reading page one and going, "I love this. This is exactly the type of movie I would want to see." And when we were shooting, it felt like we had something wild. We shot practical nights, even on interiors, so we were on vampire hours, which I think helped the mentality a little bit. But it was really, really fun and felt special and cool.
How did you go about booking the role? It was a pretty straightforward process; I self-taped and Rebecca Wisocky, who plays Hetty on "Ghosts," was my reader, because I did it after a long day on set. In fact, I think I still had a little Isaac makeup on.
Wait, did Rebecca play Dracula? She did! And I should go back and find that audition because she did such a good job. She was so committed! If you're going to have anybody as your reader, Rebecca Wisocky is the one you want. I would not be surprised to find out I got that part largely due to her.
The whole cast is great, particularly Nicolas Cage. You've worked so many amazing actors, do you ever have moments where you sort of want to pinch yourself? That happens frequently. Mostly, you just really want to watch these great actors work. Everyone on set would kind of watch in awe when Nicolas Cage and Nicholas Hoult were acting together.
Did Cage stay in character as Dracula between takes? Not necessarily but I think he was in, like, the vibe of the character. I got the sense that he really lives in the feeling of a character and keeps moving and talking like him. It was a really cool work ethic that I found infectious.
I know "Renfield" is an outrageous comedy but personally I felt like they really took care in depicting the co-dependency group to be as realistic as possible. I always felt like [director] Chris McKay kept a good check on making sure this felt real because you don't want to punch down, you know what I mean? This is a real thing that people deal with and it's challenging. And when you're working on yourself like these people are, it's very noble. So you want to honor that as much as you within this world. So I'm happy that they were never the butt of the joke.
You've had so much success as both an actor and a writer. Did they always go hand in hand or did you start out in one direction? When I was in about the seventh grade, I saw "Good Will Hunting." My dad told me Ben Affleck and Matt Damon wrote the movie. I didn't know you could do that. So I asked my mom to take me to Barnes and Noble and got a book on screenwriting — "The Elements of Screenwriting." And I wrote my first full screenplay with the idea I would act in it. At the same time, I was doing theater in high school and knew I wanted to follow that.
The two paths really converged for me at the Upright Citizen's Brigade in New York, where I studied and performed a lot. They really teach you to celebrate your own voice and those around you and write for yourself and for others. It's a really fun way to combine the two and I am very, very grateful both have worked out for me.
Was high school theater a big part of your life? Oh, God, yes. I became the president of my drama club and I took it so seriously — like I would put it on my resume to this day. When you're young and doing theater, in your brain you're essentially on Broadway. I mean, I would call the New York Times to see if they wanted to come down and review our show. I was truly so into it. I wanted to sell season tickets. I tried to advertise in the Baltimore Sun. I remember asking, "Are we eligible for the Helen Hayes Award?"
Do you remember some of the shows you were in? We did "Footloose" and "Getting Away with Murder" which isn't a musical but was co-written by Stephen Sondheim. We did Arthur Miller's "All My Sons," which is an odd choice for a high school to do. And we paired it with "Annie."
You also wrote for "The Other Two" and played the role of Curtis. Did one job lead to another? I knew the creators, Chris Kelly and Sarah Schneider , from my UCB days. And I don't think I've mentioned this before, but they had actually cast someone else in the part who, unfortunately, had to pull out at the last minute. I think it was 6:30 in the morning, I got a phone call. They were like, "Can you come shoot this scene?" Two hours later, I was on set saying the lines. And it turned into this wonderful, amazing job. Then in the second season, they brought me on as a writer. And it was such a cool experience to work on that show and see how the sausage is made from both angles.
And Curtis is back for Season Three? Definitely — I think this is the most Curtis you will get to see and you'll learn a little bit more about him outside of his relationship with Cary. Being on "Ghosts" prevented me from writing on the show this year but I would text them hair ideas.
"Ghosts" has also been picked up for Season Three. How much did they tell you about Isaac when you auditioned for the show? All I knew when I got the part was that the was a closeted Revolutionary War soldier who has a big chip on his shoulder about Alexander Hamilton. That rivalry was there from the start, and it's been such a fun thing to play.
If Alexander Hamilton ever appears on the show, I'd love to discover he has no idea who Isaac is. Oh God, he would just walk right past him. Isaac thinks he's this forgotten Founding Father and he's literally done nothing. It's so sad.
How often are takes ruined by someone in the cast laughing? We've gotten good at keeping it together. But there are times, like when Devan [Chandler] starts improvising as Thorfinn and he's just screaming. If you go back to early episodes, you can probably find moments in where you see us in the background trying not to laugh.
Who's the worst at breaking? Asher. Asher Grodman.
That's so funny, that was going to be my guess!
He breaks a lot and he's a good person to make break because he has a great smile and a great laugh.
I just feel bad for him because he must be cold without his pants.
It's funny, he wears sweatpants in between takes. And there's a moment right before rolling where he just rips his sweats off. We're two seasons in, about to go into our third, and it's still jarring when he takes them off and has that flesh-colored underwear.
Does he rip them off stripper style? In the beginning, he did. It was snaps on the side, and it was hilarious. So theatrical.
Do you enjoy playing a character who always has the same costume? There is definitely a comfort and consistency in it. And it's a good marker of whether or not I'm gaining weight.
This is going to sound really vague and cryptic, but something big will happen to Isaac and Nigel's relationship. And it might be good, or it might be bad, or you might think it's good, or you might think it's bad. And then I guess my other little cryptic teases, you know, maybe, maybe there's somebody who gets sucked off [to Heaven] in the house. Who knows?
Things you didn't know about Brandon Scott Jones:
Birthplace: Bel Air, Maryland
The Write Stuff: Screenwriting credits include the Rebel Wilson film "Senior Year" and the TV pilot "The Demons of Dorian Gunn."
More From Our Brands
Israelis scramble to find rave survivors and scream: 'how could we be so weak', robb recommends: the sturdy, stylish duffle bag that stands up to frequent flying, jonathan taylor contract exposes rbs' franchise tag, labor struggles, the best exercise bikes that don't require a subscription, the bad guys prequel movie gets new voice cast, netflix release date and first photos, verify it's you, please log in.
Search form
By continuing to use our site, you agree to our Private Policy and Terms of Use .
Brandon Scott Jones Talks Playing 'Ghost's Fan-Favorite, Closeted Revolutionary War Captain
As the ghost of Captain Isaac Higgintoot, Jones is getting to explore a new way of telling gay stories.
Ghosts , CBS and Paramount+'s #1 new comedy, is winning fans with its delightfully hilarious ensemble of ghosts from diverse backgrounds and time periods, but one character, in particular, is standing out to us.
The series, based on a British one of the same name, follows a young couple (Rose McIver and Utkarsh Ambudkar) who inherit an old house, and when they try to turn it into a bed and breakfast, they learn that it's haunted by a group of eccentric ghosts that only one of them can see.
One early favorite is a Revolutionary War officer named Captain Isaac Higgintoot, played with a mix of proper period puffing of the chest and deeply relatable queer sensibilities by out actor Brandon Scott Jones.
Jones has played his fair share of gay characters we love in shows like The Other Two and The Good Place , but this is the most time he's got to spend developing one character.
"Doing the show has been great. It's one of those weird anomalies in your professional life, where you just really love every single person you work with. And so that makes going to the job every day, just like the best thing in the entire world," he says. "And when you're doing ensemble comedy what's really fun is that you kind of spend all this time thinking about your character, but then you start to realize you're like, oh, well, my character also has to fit into this larger group and this large group of larger than life characters."
One of the things that makes Isaac so interesting is that even after 250 years of death, and although his sexuality is painfully obvious to most of the rest of the characters, he still hasn't come out, even to himself.
"The thing that has interested me from the get-go is, I remember that feeling. I remember that time in my life when I was somebody that just kind of wished I was somebody else or was struggling with my own identity," Jones says of playing the closeted character. "And I remember thinking like, 'when is this going to be over?'"
"Then to sort of play this character who has held onto that moment for much longer than any human could ever hold onto it for almost two and a half centuries, was so kind of sad, but also really, really exciting to me to play as an actor," he continues.
He's also excited to get to play a character who so plainly represents America and its history, and is also gay. He says one of his favorite parts of playing Higgintoot is knowing that he represents a time when America had an even stricter idea of manhood than it does now. Revolutionary War officers were supposed to be brave leaders who would bring the country into an era of freedom and success.
"It's this thing that Issac wanted, and knows that's what he's supposed to be," Jones says. "And just allowing him to sort of subvert that to constantly be like, yes, he's prancing around the room, but then if anybody watches him, he's obviously very, very still and tries his hardest to be what he is, be the ideal soldier, be the ideal American man."
"I find, especially when you think about something like what's going on in Florida right now , and you think about how the climate for LGBTQ + people has not been the best in the past few years. To get to do this is... the word cathartic keeps coming to my mind. Where I'm just like, it's so fun to just subvert all of that."
Now that he's portraying a gay character with such a fleshed-out journey, Jones also talked about what gay character from his younger years he remembers seeing himself in.
"It was basically Christian from Clueless , and he never comes out though, right?" Jones says. "There was this idea where he was holding onto this secret and he was not really holding onto it, but he was just very aware. Cher had no idea."
"I think to me, that was the first time I really saw a gay character on screen, and I didn't even know he was gay. And then the more I got to... I kept watching that movie over and over and over and over and over again and wore out the VHS, like truly."
Perhaps some viewers are seeing themselves for the first time in Isaac, something that Jones would be honored by. As his story continues to develop, he's only going to resonate more with viewers.
In recent episodes, Isaac has been opening up to another Revolutionary War ghost, but a British one, and one that he killed during the war. This British soldier, Nigel Chessum (John Hartman), and Isaac have been flirting and going on regular walks around the grounds, but Isaac's secret is still holding him back.
In the next episode, airing Thursday, March 3, Isaac has a breakthrough moment, one I won't spoil here, but that you'll want to see. It's a huge moment for the character and a great moment from Jones.
Ghosts airs on CBS on Thursdays at 9 PM ET/PT. You can stream episodes on Paramount+ .
RELATED | Everything We Know About The White Lotus Season 2 So Far
Want more breaking equality news & trending entertainment stories?
Check out our NEW 24/7 streaming service: the Advocate Channel!
Download the Advocate Channel App for your mobile phone and your favorite streaming device!
APPLE STORE - GOOGLE PLAY
ROKU - APPLE TV - FIRE TV - GOOGLE TV
From our Sponsors
Most popular.

32 Male Celebs Who Did Full Frontal Scenes
All the celebrities who came out as lgbtq+ in 2023 (so far), maluma's latest steamy insta pic is an eyeful, 31 lgbtq+ celebs you can follow on onlyfans, 17 actors who showed bare ass in movies & tv shows, 10 celebs who have talked about being on grindr, 25 steamy pics of the 'red, white & royal blue' studs to make you swoon, 32 football players who came out of the closet, 17 lgbtq+ reality dating shows & where to watch them, 15 unforgettable gay kissing scenes from tv & movies, latest stories, troye sivan teases new album tracklist with a cheeky photo of his bare assets, 'gen v' brought an outrageous 'c*cksplosion' to tv — and we love it, top halloween costumes meant for sharing, sufjan stevens comes out, dedicates new album 'javelin' to late partner, megan thee stallion's 'dicks: the musical' song proves she's the biggest boss, omar apollo's package is packing in new pic amid 'live for me' release, bisexual tiktok hunk benjamin julian just joined of & he's showing it all off, celebrate lgbtq+ history month with these must-haves, 'drag race' star pythia celebrated her bday with a cheeky thirst trap, the wga strike is over, but drew barrymore's 3 head writers won't return, maren morris clarifies why she's 'leaving country music', pedro pascal drops his pants in this intense 'strange way of life' scene, we're cackling at all the memes about kevin mccarthy's removal, 12 queens who quit or retired from drag after 'rupaul's drag race', kevin spacey rushed to hospital after heart attack scare, 'chucky' producer teases gayest season yet for couple jake & devon, omar apollo is showing pole on main in new ep artwork, brian austin green admits raising out and proud son was initially 'a challenge', keiynan lonsdale soft-launched his new man & we're looking respectfully, an emotional rupaul announces memoir titled 'house of hidden meanings', trending stories.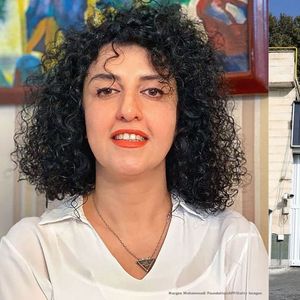 Nobel Peace Prize Winner Narges Mohammadi Speaks Out From Iranian Prison
Africa's Mauritius Supreme Court Decriminalizes Same-Sex Sodomy in Landmark Decision
How to Fight Book Bans, According to the American Library Association's Queer President
Police ID 19-Year-Old Suspect in Murder of Gay Philadelphia Journalist Josh Kruger
Everything You Can Expect at Las Vegas Pride 2023
Pro Wrestlers AC Mack & Rico Gonzalez Are Now Officially Engaged
Rebel Wilson Teases New Memoir Coming Out Next Spring
STI Rates, Including HIV, Could Spike Due to Medicaid Cuts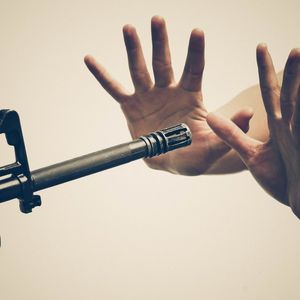 Gun Violence Is an Epidemic in the U.S. — Here's What You Can Do at Home
HIV Advocate, Journalist Josh Kruger Murdered in His Home
EDM & Punk Music Fans Can Rage This December at 'GRAVE at The Torch'
A Chat with Torrian Baskerville on Gay Men's HIV/AIDS Awareness Day
Gay Twitter Reacts To Shirtless Kit Connor Filming 'Heartstopper' S3
30 LGBTQ+ Shows Canceled After Just One Season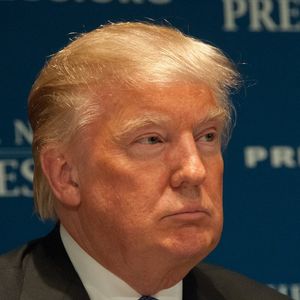 Donald Trump's Strongest Legal Defense: Delay
Dan Reynolds Celebrates Tyler Robinson Foundation's Tenth Anniversary
Virginia Library to Remain Open After County Leaders Resolve LGBTQ+ Book Spat
21 Killed in Fiery Explosion as Bus Plunges From Freeway Overpass
Ghana's Newest Anti-LGBTQ+ Law Sparks Protests
White House Blasts Online Harassment of Federal Employee by Hate Group Libs of TikTok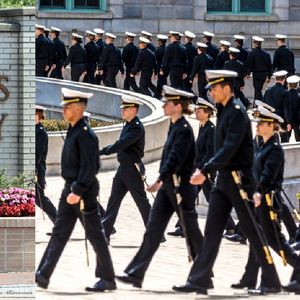 Naval Academy Becomes Latest Target of Anti-Affirmative Action Group
Ukraine Village Hit by 'Inhuman' Russian Missile Attack Had No Military Targets
Pedro Pascal's Bare Bum In 'Strange Way of Life' Has Us Feeling Things
Arrests Follow HIV Funding Protest at Speaker McCarthy's Office
Wisconsin Gov. Tony Evers Vows to Veto Anti-Trans Legislation
Most recent.
Get Ready for Provincetown's Third-Annual Washashore Festival Featuring a Rising Tide of Queer Musical Talent
SF Leather Week Opens with Inauguration of World's First Leather and Queer History Public Space
George W. Bush Calls Out Republicans Trying to End HIV Program PEPFAR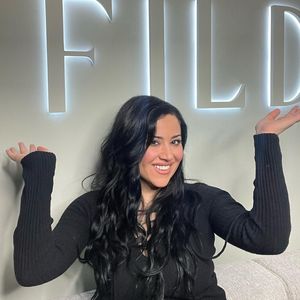 Dr. Randa Jaafar on Her New Practice & Helping Women Feel Their Best
Child Rapper's Viral Transphobic Song Shocks Audiences
Travel Essentials for Trips Around the World
New 'Gen V' Episode Has A Literal 'C*cksplosion' You Don't Wanna Miss
Get To Know Karol G, Colombian Popstar Who's Taking Over The World
20+ Pics of Janelle Monáe at the Anthem D.C. 2023
Stewart Taylor Releases New Breakup Anthem "Favorite Ex"
Elon Musk and Libs of TikTok Team Up on Transgender Harvard Law Instructor
Megan Rapinoe Is Honored in Front of Record Crowd Before Retirement
'Warrior Nun' Fans Feeling Betrayed By Truth About Show Being 'Saved'
Canada Has Some of the Highest Mpox Rates in the World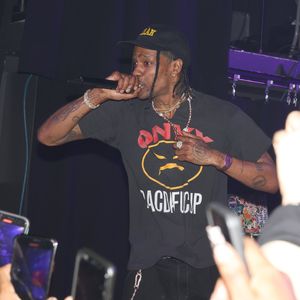 Travis Scott Investigated For Assault and $12,000 in Property Damage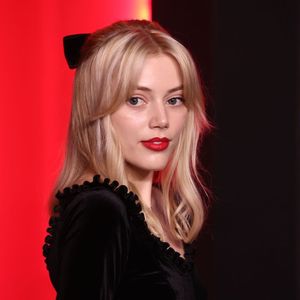 Grace Van Dien, Stranger Things Actor, Says She's Turning Down Roles Over Sexual Harassment
20 Steamy Pics of Johnny Sibilly From 'Hacks' & 'Queer As Folk'
HIV Warrior Ronnie Grace Battling Stage 4 Cancer
DACA Immigration Policy Ruled Unlawful, But Allowed to Continue
How to Honor Senior Survivors of HIV
60 Burly Pics from Bearrison Street Fair 2022
Alabama Officials Trash $16,500 in Teacher Manuals Because They Were Too 'Woke': Report
New 'Drag Race' Host Is a Legendary Activist Living With HIV
Recommended stories for you.
Ghosts ' Brandon Scott Jones Explains the Importance of Isaac's Unconventional Coming Out
In an exclusive chat with e news, ghosts star brandon scott jones discussed isaac's big confession, and why it's important for his bigger journey on the cbs comedy..
Not the coming out story we expected.
In the Nov. 18 episode of Ghosts , titled "D&D," viewers watched as Isaac ( Brandon Scott Jones ), the ghost of a Revolutionary War soldier , made a shocking confession: He's a murderer. A flashback scene revealed that Isaac accidentally shot his British rival, Nigel, while admiring the adversary through an eyeglass he mounted on a rifle.
This was understandably shocking news to Nigel, but it was even more surprising for us tuning in, as we thought Isaac was going to reveal his true feelings about the British soldier. Isaac's sexuality has been implied throughout the series, with the 245-year-old ghost  even seemingly crushing on Jay ( Utkarsh Ambudkar ) at one point.
And, in "D&D," the fellow ghosts suggested that Isaac and Nigel have been crushing on each other for some time. So why didn't Isaac tell Nigel how he really feels in the new episode?
Well, according to Brandon, this is just one step in Isaac's bigger journey of self-discovery. "Yes, Isaac comes out of the closet in this episode, but not necessarily as a homosexual," he exclusively told E! News, "but as a murderer."
Per Brandon, Isaac has suffered "a lot of guilt and a lot of shame" over this accident, and possibly blamed his sexuality in the process.
While viewers may not have gotten the resolution they were expecting, Brandon reminded us that Isaac has been struggling with his identity for over two centuries. "I think that when he knows he's hiding this portion of himself," he explained, "there's this idea that maybe his own history is going to be rewritten, especially after all those years. And I think that's pretty painful for him."
Brandon said he resonated with his character's personal journey, adding, "Just knowing my own narrative as a queer person, how difficult it was for me to stay positive for the first 18 years of my life, I thought it was really interesting and very, very deep to understand somebody who's had like, 240 years of really trying to deny who he is."
As he continued, Brandon called his character's confession "a step forward" in embracing who he really is. For instance, at the end of the episode, after being forgiven for the fatal accident, Isaac asked Nigel about spending some quality time together.
"I have a feeling that we'll see Nigel again," Brandon teased. "And I think the next time we see them, there's going to be a little bit more for them to talk about, and, hopefully, a little bit more for them to unpack in their relationship with each other."
Trending Stories
Rebecca loos reacts to commentary amid resurfaced david beckham claims, why travis kelce could be "the 1" for taylor swift, sophie turner makes a bold fashion statement amid joe jonas divorce.
For more of Isaac's journey, be sure to catch new episodes of  Ghosts  when it airs Thursdays at 9 p.m. on CBS.
Taylor Swift Skips Travis Kelce's Game as NFL Star Shakes Off Injury
Food network star michael chiarello dead at 61.