Colin it now: Infinity Ward insists the Call of Duty dog is named Riley
New footage shows off exciting swimming action, next-gen fish.

After much fan speculation, Activision has revealed that the dog in Call of Duty: Ghosts is named Riley.
But to us, he'll always be Colin.
Elsewhere, Activision released a couple of new videos demonstrating some gameplay of the highly anticipated shooter. "Into the Deep" is an underwater based level, because if there's one thing people love in games, it's swimming.
More excitingly, we get to see Riley "Colin" The Call of Duty Dog, in action. There's even some first-person bits where you control the cute canine.
Call of Duty: Ghosts will launch on 5th november on PS3, Xbox 360, and PC. PS4 and Xbox One versions are also due later this year.
RuneScape ends Hero Pass following pay-to-win criticisms
Report details internal problems during The Lord of the Rings: Gollum development
PlayStation Plus Extra October games leak includes Gotham Knights, Alien Isolation
This fan-made Tomb Raider 2 side-scroller is a brilliant tribute to a brilliant game
Assassin's Creed Mirage players are modding the game to turn off its distracting chromatic aberration
Baldur's Gate 3 player devises way to recruit evil companion on a good playthrough by turning her into a sheep
This The Last of Us bread sculpture brings a whole new meaning to yeast infection
No, it's not your imagination - Assassin's Creed Mirage includes a cat with the Assassin's Emblem on his nose
The latest video game jobs on GamesIndustry.biz
Buy things with globes on them
And other lovely Eurogamer merch in our official store!
Call of Duty: Ghosts Ghosts Characters
Characters of the faction Ghosts (faction) .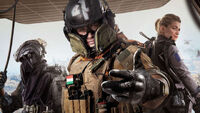 22 November 2022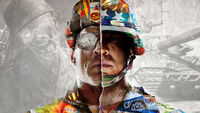 12 November 2020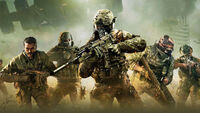 30 October 2019
All items (14)