There are no more items in your cart
Shipping Free
Total $0.00
New Arrivals
Red Dot Sight
Rifle Scope
Magnifier Scope
Laser Sight
Scope Mount
Dot Sight Mount
Flashlight Rail&Mount
NVG Mount And Shroud
Tactical Helmet
Protective pads
Sling Swivel
Sling&Belt
Tactical Knife
Tactical Eyewear
Optics Wrap Sticker
Tactical Tools
Reference: SPC-9021-FDE
Brand: EVOLUTION GEAR
EvolutionGear GEN2. EXPS3/G33/Side Flip Mount Sets Sighting System Mil Spec Markings
Reference: SPC-0046-FDE
EVOLUTION GEAR GEN2 EXPS3-0 Sight Mil Spec Marking
Reference: SPC-0060-FDE
EG XPS3-0 Sight L3 Markings
Reference: SPC-0990-FDE
Daniel Defense M-Lok Scout Light Mount Replica
Reference: SPC-0950-BK
30MM Tube 1.54Inch Height 0MOA GE Scope AR-15/M4 Picatinny Mount Adapter Double Rings Bubble Level With Original Mark On Sale
Reference: SPC-0831-BK
Brand: SPECPRECISION
MAWL-C1+ Replica IR Aiming Laser/Illuminator For Milsim Airsoft 2021Ver. Nylon Shell
* The appearance of this product is very perfect, and the functions are also very complete: white light lighting, infrared lighting, visible laser, infrared laser, adjustable high and low power, the only disadvantage is that its zero adjustment is may be very small and it is likely not Returnto zero.please do not place an order if you mind thank you for...
FAST Optic Riser BK
EVOLUTION GEAR ROMEO3MAX
mrcro t2 red dot sight WITH LRP QD MOUNT
Elcan DR 1-4x/1.5-6x R M R Mini Red Dot Mount Kit
Read reviews ( 10 )
Write a review
Specter 4x/Specter DR 1-4x & 1.5-6x, Black
Security policy (edit with Customer reassurance module)
Return policy (edit with Customer reassurance module)
Delivery policy (edit with Customer reassurance module)
Description
Product Details
 free shipping worldwide.
including: 1 R M R  Mount Kit, 2 screws
에볼루션기어 엘칸이랑 나사 사이즈가 안맞음
Perfect fit on my elcan spectre. Thanks!
Doesn't fit my Elcan but I can't tell if it's the scope or the mounting plate. Sad but not anyones fault just inconsistent sizes. Delivery arrived quickly, hopefully someone will have better luck than me. Other than that it fits the Tokyo marui mini red dot great.
Response From Specprecision:
My friend, thank you for your great support to us. If you have any questions, please contact our after-sales customer service through the chat software in the lower right corner of the website or email [email protected] . Nice day!
Fast delivery. But most of all I love what they've done in the delivery details. I now have a sibling and china, and the product is a "camera fixed base"
Write your review
Send or Cancel
* Required fields
Reference: SPC-0991-BK
FAST QD Lever Replica For UNITY FAST Micro/FTC 2.26" Mount
Reference: SPC-1342-BK
Leap 01 QD Classic Mount For T2 Red Dot Sight
SCALARWORKS Quick Detach LEAP / MICRO Aimpoint T-2 Mount ABSOLUTE
Reference: SPC-1329-BK
SPECPRECISION Badger Condition One Micro T2 Mount For T1 T2 Red Dot Sight 1.70" /1.93" Centerline Height
Badger C1 Aimpoint MICRO Mount Will accept any of the MICRO line from Aimpoint(T1,T2,H1,H2,M5 etc.)
Reference: SPC-1346-BK
SPECPRECISION Tactical LOW Picatinny Rail Mount w/Original Footprint For SRO RMR Red Dot Sight
The Low Picatinny Mount w/Original RMR SRO Footprint Made by 6068 Al
Reference: SPC-9153-BK
Tactical FAST Micro Mount With HRF SKIFF Laser Riser Combo 2PCS
Reference: SPC-1356-BK
Tactical Arisaka 1.93" Centerline Height Micro Mount Black Color
Designed for For T1/T2/H1/H2 M5/M5S/ROMEO5/CORSSFIRE/Holosun HS503/515/530
Reference: SPC-0812-BK
MK18 Mod 0 Type Mount 30mm Ring Diameter For Comp M2 M3 Picatinny Weaver Adapter Weapon Tactical Base Hunting Scope
Reference: SPC-0435-BK
Elcan SpecterDR Mini Red Dot Mounting Plate
$ 126.00
Mini Red Dot Mounting Plate For SpecterDR
Backorder this item now
Want to be notified when this product is back in stock?
The Elcan SpecterDR Mini Red Dot Mounting Plate was designed for the SpecterDR
Related products
Elcan SpecterDR 1.5x-6x Dual Role Optical Sight – Multiple Options
XOPTEK Micro Reflex Sight – Multiple Options
Aimpoint PRO Patrol Rifle Optic – 2 MOA – Red Dot Sight
Bikini Style Lens Cover Tan SpecterDR 1x-4x
Sports & Outdoors
Hunting & Fishing
Optics Mounts & Rings
Optics Mounts
Enjoy fast, FREE delivery, exclusive deals and award-winning movies & TV shows with Prime Try Prime and start saving today with Fast, FREE Delivery
Amazon Prime includes:
Fast, FREE Delivery is available to Prime members. To join, select "Try Amazon Prime and start saving today with Fast, FREE Delivery" below the Add to Cart button.
Cardmembers earn 5% Back at Amazon.com with a Prime Credit Card.
Unlimited Free Two-Day Delivery
Instant streaming of thousands of movies and TV episodes with Prime Video
A Kindle book to borrow for free each month - with no due dates
Listen to over 2 million songs and hundreds of playlists
Unlimited photo storage with anywhere access
Important: Your credit card will NOT be charged when you start your free trial or if you cancel during the trial period. If you're happy with Amazon Prime, do nothing. At the end of the free trial, your membership will automatically upgrade to a monthly membership.
Free returns are available for the shipping address you chose. You can return the item for any reason in new and unused condition: no shipping charges
Learn more about free returns.
Go to your orders and start the return
Select the return method
Image Unavailable
To view this video download Flash Player
Elcan MRD Mini Red Dot Mount Kit, Specter 4X/Specter DR 1-4x & 1.5-6x, Black, MRD-SDR-B
Purchase options and add-ons, buy it with.
Customers who viewed this item also viewed
Product Description
Elcan Mount Kit MRD-SDR-B Black SpecterDR
Product information
Technical details, additional information, important information.
To report an issue with this product, click here .
Looking for specific info?
Customer reviews.
Customer Reviews, including Product Star Ratings help customers to learn more about the product and decide whether it is the right product for them.
To calculate the overall star rating and percentage breakdown by star, we don't use a simple average. Instead, our system considers things like how recent a review is and if the reviewer bought the item on Amazon. It also analyzed reviews to verify trustworthiness.
No customer reviews
Amazon Newsletter
About Amazon
Accessibility
Sustainability
Press Center
Investor Relations
Amazon Devices
Amazon Science
Start Selling with Amazon
Sell apps on Amazon
Supply to Amazon
Protect & Build Your Brand
Become an Affiliate
Become a Delivery Driver
Start a Package Delivery Business
Advertise Your Products
Self-Publish with Us
Host an Amazon Hub
› See More Ways to Make Money
Amazon Visa
Amazon Store Card
Amazon Secured Card
Amazon Business Card
Shop with Points
Credit Card Marketplace
Reload Your Balance
Amazon Currency Converter
Your Account
Your Orders
Shipping Rates & Policies
Amazon Prime
Returns & Replacements
Manage Your Content and Devices
Your Recalls and Product Safety Alerts
Conditions of Use
Privacy Notice
Your Ads Privacy Choices
Escape from Tarkov Wiki

ELCAN SpecterDR 1x/4x scope
ELCAN SpecterDR 1x/4x scope (SpecterDR) is an assault scope in Escape from Tarkov .
Description [ ]
The SpecterDR (Dual Role) 1x/4x scope from Specter scope series designed by ELCAN has marked a breakthrough in the optic sight development by becoming the first variable scope that truly has two work modes, switching from 4x magnification to 1x in one touch. Comes in black and flat dark earth.
Reticle [ ]
1x mode in use
4x mode in use
Integrated iron sights in use
Trading [ ]
2 Streets of Tarkov
3 Map of Tarkov
ELCAN Mini Red Dot Mount Kit - Aufsatzmontage für Elcan Specter DR Optiken
inkl. MwSt. zzgl. Versandkosten
Nachbestellt | Lieferzeit 60-180 Werktage
Artikel-Nr.: SWANQA736613MJ2407596IF
Hersteller Name: ELCAN
ELCAN Mini Red Dot Mount Kit - Aufsatzmontage für Docter Sight Leuchtpunktzielgeräte für Elcan Specter DR Optiken
Die wichtigsten eigenschaften des elcan anti reflection device für specter dr 1,5x/6x im überblick:.
hochwertige ELCAN-Qualität
Farbe: Schwarz
Material: Aluminium
Gewicht: 15g
Fragen zum Artikel?
Weitere Artikel von ELCAN
Ernst Leitz Canada ist der vollständige Name der sich hinter der Abkürzung ELCAN verbirgt. Das Unternehmen hat sich auf die Herstellung von Optiken und Elektroniken zur Zielerfassung spezialisiert. Das Unternehmen gehört zu dem Rüstungskonzern Raytheon. Die von ELCAN entwickelten Optiken sind bei Militäreinheiten weltweit im Einsatz und sind unter den widrigsten Einsatzbedingungen getestet. Durch den Einsatz von hochmodernen Werkstoffen und Werkstofflegierungen ist ELCAN in der Lage, Optiken zu produzieren die unter jeder Situation ihren Dienst tun. Im Zusammenspiel mit hochwertigen Optiken wird so ein Produkt kreiert das auch den härtesten Ansprüchen gerecht wird. Egal ob im Revier oder im Einsatz, mit Optiken von ELCAN haben Sie ihr Ziel immer im Blick!
Die mit einem * markierten Felder sind Pflichtfelder.
Ich habe die Datenschutzbestimmungen zur Kenntnis genommen.
Entire Store
Flashlights
Laser Sights
Night Sights
Night Vision Googles
Night Vision Monoculars
Night Vision Rifle Scopes
Personal Thermal Imaging
Range Finders
Red Dot Sights
Rifle Scopes
Riflescope Mounts, Rings, and Bases
Scope Covers
Spotting Scopes
Thermal Vision Cameras
Thermal Vision Rifle Scopes
Weapon Lights
Night Vision Goggle
Rangefinders
Riflescope Mounts and Bases, Riflescope Rings
Elcan Specter 4x/Specter DR 1-4x/1.5-6x Mini Red Dot Mount Kit w/ Free S&H
Tap Tap to Zoom
Code: EC-RMT-MRDSDR-MRD-SDR-B
MPN: MRD-SDR-B
UPC: 6665950000704
Product Info for Elcan Specter 4x/Specter DR 1-4x/1.5-6x Mini Red Dot Mount Kit
The Elcan Specter 4x/Specter DR 1-4x/1.5-6x Mini Red Dot Mount Kit is a mounting plate for the Elcan Specter DR scope. Grab one of these today to securely mount your rifle scope to your firearm of choice.
Specifications for Elcan Specter 4x/Specter DR 1-4x/1.5-6x Mini Red Dot Mount Kit:
Package contents:.
Elcan Specter 4x/Specter DR 1-4x/1.5-6x Mini Red Dot Mount Kit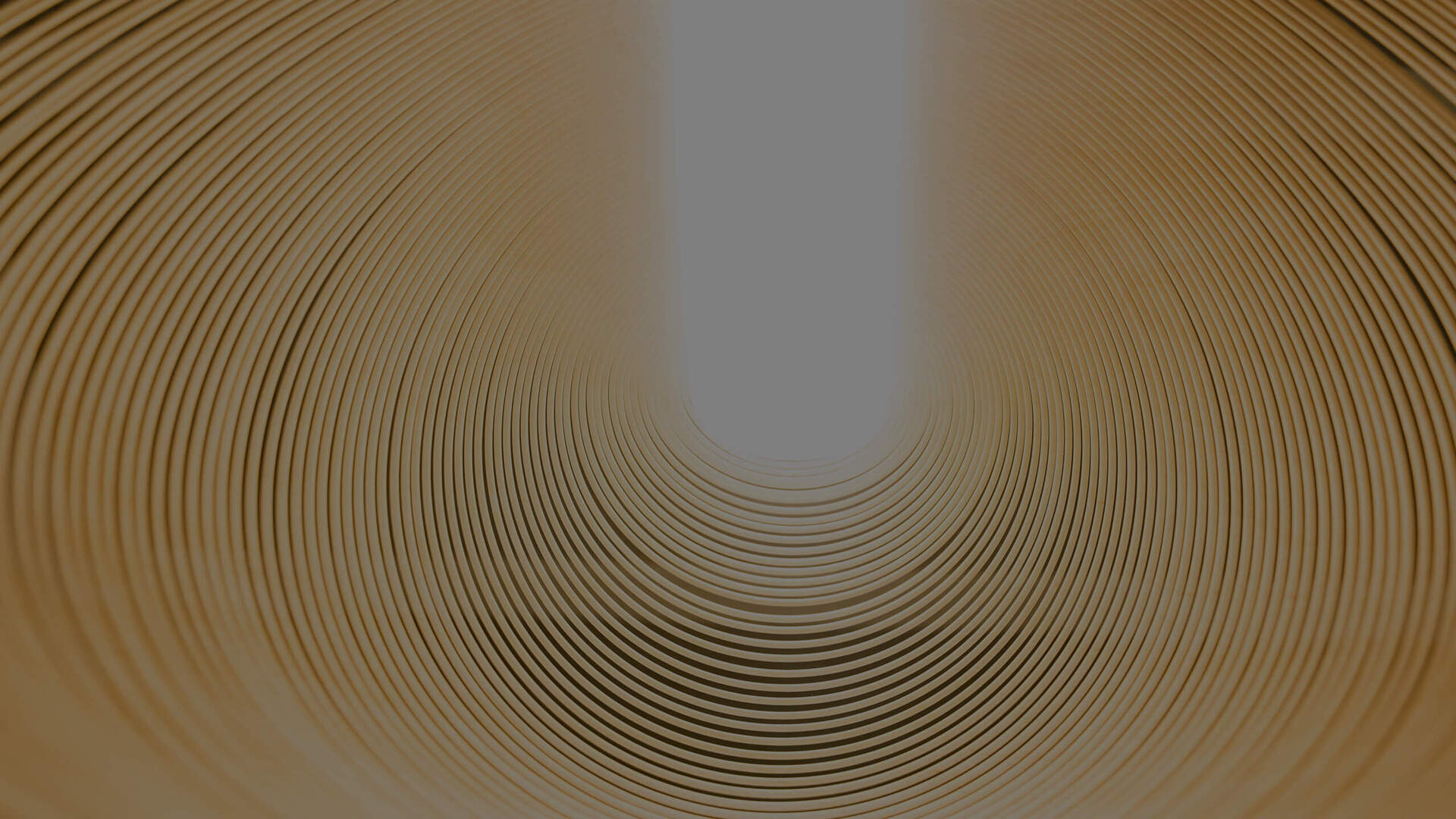 Trends & outlook
Red dot award: product design 2021 – jurors award ground-breaking products.
The jury for the Red Dot Award: Product Design 2021 has selected the year's best products. Among the winners are many major brands like Bose, Canyon, Fujifilm, Google, Hilti, Lenovo, Maserati, Philips, Polestar and Sony. However, the presence of newcomers such as Noah Living and Studio Mixtura made it clear that they are well able to compete with the big players. The award-winning companies set new standards in the design industry with their products.
This year, the jurors were particularly struck by the high level of innovation of the award-winning entries. From cars and robots to medical technology and packaging, numerous winning products offer solutions to contemporary problems and thus make a key contribution to the further development of global living standards.
The advance of electromobility
Alongside the super sports cars like the Maserati MC20, there were several electric cars that impressed the Red Dot Jury in 2021. This indicates that manufacturers are redoubling their efforts in the area of e-mobility and that the market is continuing to develop positively. Thanks to its powerful, fully electric drive and minimalist design, the Polestar 2 received the top distinction in the competition, the Red Dot: Best of the Best. This model from the Swedish manufacturer has clear surfaces, lines and contrasts.
The ŠKODA ENYAQ iV, which won a Red Dot, is the first electric model to be produced by the Czech company. Its winning features include a range of up to 537 km and a customisable interiors concept. Last but not least, the electric moped "Brekr Model B" from Brekr in the Netherlands also won a Red Dot. The moped won over the jurors with its light aluminium frame.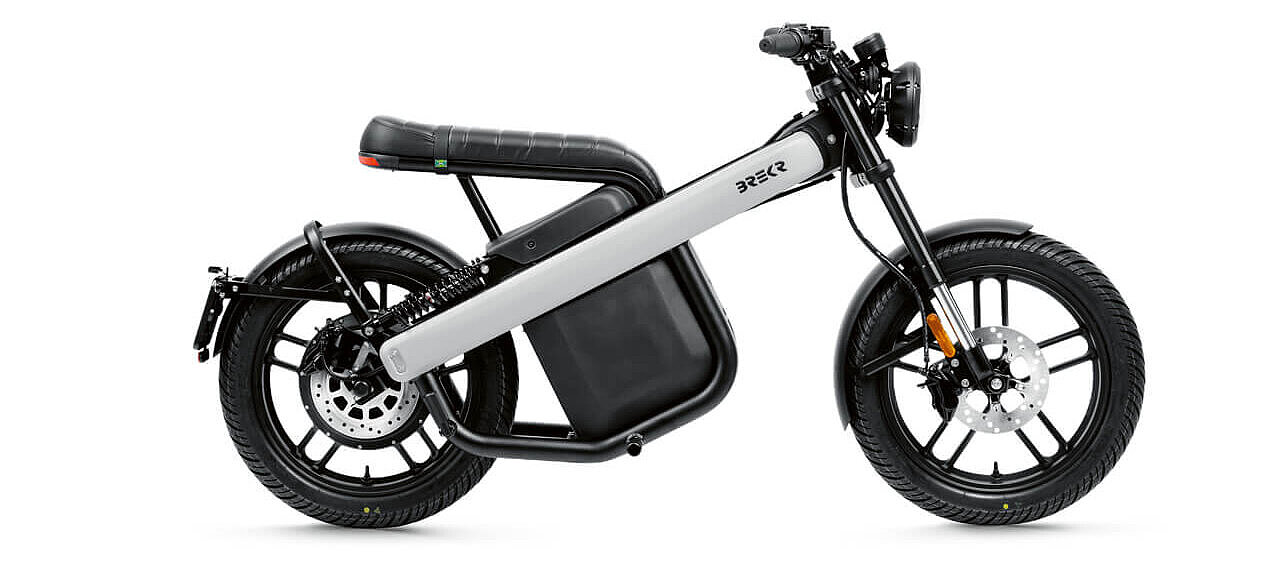 Automation opens up new ways of working
Automation solutions were another area that featured prominently amongst the competition winners. These solutions demonstrate that their use in the construction industry, among others, leads to more productive and less costly ways of working. This is also the promise made by the "Vulcan" 3D printer, which can build homes quickly and affordably. The printer won the Red Dot: Best of the Best. The US-based company "ICON 3D" developed the product – designed by M3 Design – specifically to tackle the global housing crisis. Countless people affected by homelessness and poverty have already been offered a home thanks to this technology. Although the printer is technically advanced, it is simple to use.
Semi-automated drilling robot "Jaibot" from Hilti was no less impressive. Jaibot was designed for overhead drilling of precisely placed holes and can therefore carry out repetitive tasks, some of which present a danger. The robot can be operated intuitively using a tablet. This reduces the physical strain of work on construction sites and makes it more efficient.
Product design contributes to halting the spread of the pandemic
Some of this year's winners demonstrate in a striking way how product design can make a valuable contribution to containing pandemics. For example, not one but two mobile treatment stations were awarded the highest distinction in the competition. They operate using negative pressure, thus protecting medical staff from contaminated air. They are also fast to assemble and easy to transport. The "KARE MCM" station by ShinSung E&G and KAIST as well as Zoslee Studio & 20plus from South Korea was developed specially to provide additional ICU beds to nearby hospitals for emergencies.
The "Huo-Yan" station was manufactured by BGI Genomics in China and designed in collaboration with the College of Design and Innovation, Tongji University and Shanghai Etopia Building Technology. One of the purposes for which it is designed is to carry out large-scale testing.
Sustainability solutions popular
2021 was the first year in which manufacturers and designers entered their packaging in the Red Dot Award: Product Design. This year saw a clear focus on sustainable solutions. One of the Red Dot: Best of the Best winners is the packaging for the "Tree Dasher" performance running shoe from Allbirds. The packaging was created by the US studio Enlisted Design. Made from paper pulp and 100% compostable, it chimes perfectly with the manufacturer's philosophy.
The "Illan" lamp by Italian manufacturer "Luceplan" is produced using flexible plywood that was laser-cut in thin, filigree shapes. It doesn't extend to its full size until mounted on the ceiling. Until then, it can be transported laid flat, which saves on packaging materials. The lamp was designed by Zsuzsanna Horvath from Denmark and won a Red Dot: Best of the Best.
Publication of all laureates online on 21 June
All of the award-winning products will be published online on 21 June 2021 at www.red-dot.org. The digital presentation offers interested parties detailed descriptions, high-quality images and further information on the designers and manufacturers. The winning products will also be on show in the Red Dot Design Museum Essen from that date. The Red Dot Design Yearbook 2021/2022 comprises four volumes and comes out in August.
Matt's Classic Cameras
home of Matt's world famous vintage camera collection
click for sample
Produced 1955-59 (1958) KMZ, Krasnogorsk (Moscow), USSR
Film type 120 rollfilm
Picture size 6cm x 9cm (6×6 with mask)
Weight 30.6oz (867.5g) without mask
Lens Industar-24 105mm, f3.5-f32 (4 elements, 3 groups)
Focal range 1.5m to infinity
Shutter Moment-24S
Shutter speeds B, 1-1/250
Viewfinder COUPLED rangefinder (oooooooh!)
Exposure meter none
The mighty KMZ made this brilliant 'copy' (some say improvement) of the famous Zeiss Ikon Ikonta C. Sharp large and lovely coated Tessar-style Industar-24 lens in a strong Moment-24S (S for Sync) shutter, with flash sync and a self-timer. It's large for a 120 format folder, feels more like the Kiev 4 than a Zeiss Nettar in the hands. Speaking of Zeiss, this example has the infamous 'Zeiss bumps' where the old brass rivets have popped up bumps in the leather. That should tell you something about how closely the Russians liked to copy the German classics. More often, though, they added their own design innovations along the way like the geared focusing on the Lubitel , originally a copy of the Voigtlander brilliant . I don't have an Ikonta but here's someone's notes (about halfway down the page) on how this is an improvement. Note that a few people in that discussion talk about using this as a good camera to put in their backpacks while hiking/biking. I personally would find it too large and heavy for that, it weighs more than a K1000 with a 50mm SMC lens attached, I'd take that instead or better yet a little rangefinder like the C35, but that's just me. This is not a snapshot camera, it's a serious high-quality take-your-time shooter.
The rangefinder is coupled (yes, oh yes) with a seemingly simple swingout standoff lens that aligns with the rangefinder window. It seems to utilize rotating lenses or prisms inside it to give the split image, I'm not really sure how it works but it does. There is a separate viewfinder window whose framing format changes with a simple switch on top of the camera (you hold it lengthwise) for square or long format. In fact, this switch appears to do nothing more than change a frame in the viewfinder – to change film formats you have to insert / remove a metal mask in the back of the camera as in the (much smaller) dual-format Agfa Plenax and others. Also inside the removable back door of the camera is a simple lever for format-switching that blocks the slider for the red window of the format you didn't select. (That makes sense I swear.)
Other notes: the shutter release button is on the left side for some reason (as on the aforementioned Nettar). Where you'd expect it to be is really the bellows release button. There is a double-exposure prevention similar to but not as complicated as on the Balda Baldix , though no auto counter. Self-timer is a little button that when moved aside allows you to cock the shutter farther to engage the timer.
Bellows is sound, lens is clear, shutter strong like bull. The rest cleaned up very nicely, I did see that part of the mechanical linkage for the shutter release mechanism had popped out of alignment, and that was a simple matter to put the pin back in the hole. This can happen if you press the shutter release while the camera is folded, I did it by accident once on the Baldix . I was originally hesitant to take off the top cap to clean the obvious dirt & dust inside the viewfinder windows but it turned out to be a fairly straightforward task. The round rings surrounding the little windows screw off (you'll see, they've got knurled edges) and then the rest is easy. Not too complicated inside.
Extra Credit
Nice leather case, but adds a lot of weight. So I did the same trick I did with my Kiev 4 case and replaced the rivet with a snap so the top comes off easily. One small note – the rivet is pretty small and close to the case bottom, so there's not much clearance for the larger snap component. To get around this I trimmed a little slice off the edge of the inside snap base with some tin snips to have a flat side to rest against the bottom of the case. I'm sure you could file it down if you don't have tin snips.
Tips & Tricks
One, remember to fold up the flipout rangefinder and setting the focus to infinity before closing the camera. Also, though the back door opens with a sliding switch at the handle as per usual, it is not hinged, but pops right off! Actually the removable back thing is true of my other vintage Russian cameras and my large older folders, but for some reason I was surprised enough that at first I thought it was broken.
Speaking of broken, the manual indicates that you must cock the shutter only after changing speeds; e.g., change speeds with the speed ring first, then cock the shutter, or you could damage the shutter. Counter to the advice for most Russian cameras! But I think true of many rim set shutters you see on folding cameras. Also you should only set the self-timer at speeds of 1/100 or slower, faster is not recommended per the manual. I actually don't recommend ever using the self timer on old mechanical shutters that haven't been CLA'd, they're the weak link in the chain that often causes old cameras to jam.
There is a general purpose focus setting as you find on some folders (Agfa, Voigtlander) — the red dot on the focus scale indicates 10 meters and the dot on the f-stop ring indicates 1:11, setting both will give acceptably sharp pictures from 4.5m to infinity.
This camera has a double-exposure prevention lock that is working but a little differently than I expected – how I thought it's supposed to work is that after cocking and firing, the red dot appears next to the shutter release and resets to silver after you wind on sufficiently. My example seems to work the other way, only firing when the red dot appears and locking when it's clear. I think maybe the red doesn't mean 'stop' as I'm used to seeing, but 'ready' as a gun would. Those Soviets!
I was lucky to get the (apparently elusive) frame mask with this example, though I'm not likely to use it – I have enough 6×6 format cameras, I would use the Baldix before this one if I was going to shoot 6×6. The mask is a thin metal thing that aligns with some bumps and presses into place at the film plane. It is easy to bend when removing, so be careful. You could probably even cut yourself on it, come to think of it. If yours is missing you can get a new replacment at rafcamera.com .
Related Links
Read all (and I mean all) about it at Alfred's [wonderful] Camera Page . Includes the history of the model.
Classic Cameras has the very thing
Some user-submitted commentary about the Moskva-5 at Medium Format Home
Rafael of rafcamera.com sells accessories for the Moskva and Lubitel.

The Krinkov submachine gun is a secondary weapon available in PAYDAY 2 .
3 Available modifications
5 Achievements
Overview [ ]
The Krinkov has incredibly high base damage for an SMG, on par with the Swedish K , Jackal , Tatonka , CR 805B , and MP40 . It also has a good variety of mods, an ample magazine size, and good accuracy. However, it severely lacks in both total ammo and stability. With the right mods, it can make a useful "pocket AK.762 ", albeit with a much higher fire rate, and lower accuracy, stability, and modability. As a matter of fact, due to this high base damage and accuracy, but low ammo and stability, it is one of the few SMGs where the single-fire mod is viable.
However, it has a major flaw in its low amount of total ammo; it only has three full magazines' worth of ammo before running out. It also has some of the worst recoil of all the submachine guns.
To get the most out of the low reserve ammo, it is recommended that one increase the already high damage of the Krinkov and to always go for head shots, unless in an emergency. For longer ranges, one should try to burst fire to keep the recoil in check and save ammo, or use semi-auto mode.
It is a viable secondary weapon for Plan A, due to its high concealment, and its massive damage makes Plan B a good choice too.
Summary [ ]
Very high base damage
High rate of fire
High base accuracy that can further be highly increased
Reasonably concealable
Very high recoil
Limited ammo reserve
High firerate can make it difficult to place shots, though tap-firing or using semi-automatic can lessen this
Mediocre pickup rate, especially for its low ammo and high ROF
Available modifications [ ]
Drag Handle
Upper Receiver
To activate Gadgets on PC, press "Q" .
To activate Gadgets on Console, press down on the "D-pad" .
Skin Trivia

Chopper refers to the type of motorcycle of the same name .
The Razor Splitter has an image of a razor blade on its default scope, which is commonly associated with cocaine, indicating that it may have been made by Jimmy .
Achievements [ ]
"Krinkov" is a nickname of Middle-Eastern origin fashioned from several different and progressively shorter attempts at pronouncing the name "Kalashnikov" in Pashto. Nowadays it is used as a shorthand term to identify most AK variants.
Barrel Extensions fitted onto the Krinkov will sit in front of the weapon's stock flash hider. This is actually a more realistic depiction of the AKMSU as the muzzle device contains an expansion chamber to correctly cycle the carbine, which makes it a requisite component rather than cosmetic.
The Krinkov can be mocked up to resemble an AKS-74U by adding the Skeleton Stock and the Speed Pull Magazine that gives the weapon the AK-74's bakelite magazine. It still fires the 7.62x39mm cartridge when compared to the AKS-74U's 5.45x39mm cartridge, as the Speed Pull Magazine does not change the weapons ammo type.
Despite being a carbine, it is noted as a sub-machine gun in-game alongside the Para .
The Russian Cloaker operatives and equivalent of the Blue SWAT encountered in the Boiling Point heist wielded what seems to be the Krinkov fitted with The Professional's Choice Sight,  Aluminum Foregrip , and PBS Suppressor . The Russian Cloakers later had their Krinkovs replaced with modified  Valkyria  rifles.
Gallery [ ]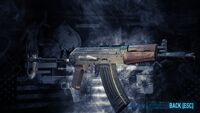 Throwables & Equipment
1 Payday Gang
3 PAYDAY 2 Secret ARG
FREE SHIPPING on Over 250,000 Products
Shop now and get Free Value Shipping on most orders over $49 to the contiguous 48 states, DC, and to all U.S. Military APO/FPO/DPO addresses.
Enjoy our FREE RETURNS
We want to ensure that making a return is as easy and hassle-free as possible! If for any reason you are not satisfied with your purchase, simply return the item within 30 days of receipt, and we'll cover the cost of return shipping. Learn more about our Return Policy .
Entire Store
Apparel & Footwear
Everything Else
Hunting Gear
Lab Equipment
Military Gear
Outdoor Gear
Photography Equipment
Police, EMS & Fire
Sport Optics
Sports & Hobbies
Perfect fit for mounting docter-style red dot on top of elcan - Elcan Specter 4x/Specter DR 1-4x/1.5-6x Mini Red Dot Mount Kit
Chaz's review of elcan specter 4x/specter dr 1-4x/1.5-6x mini red dot mount kit.