Advertisement
Marble Activities for Kids
Share Content on Twitter
Share Content on Facebook
Share Content on LinkedIn
Share Content on Flipboard
Share Content on Reddit
Share Content via Email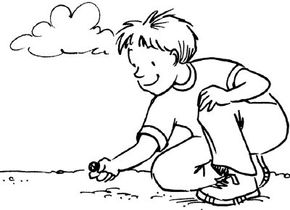 Marble activities for kids are perfect for restless summer days. These games can be made even more exciting when your kids use their imagination to make up unique courses and rules.
Aim for golf-like holes or put obstacles in your path in these marble activities that up the challenge quotient. Kids will have fun for hours, all while enjoying the summer outdoors.
To explore the games you can play with marbles, follow these links:
Rocky Mountains Marble Path
A wild ride through the mountains is always an adventure. Take your marbles to the hills in this summer activity.
Black Snake Marble Golf
You don't need a golf course or fancy clubs for Marble Golf. In this kids' activity, shoot marbles into a hole-in-one.
See the next page for the first marble activity that launches a shooter over crumbled sidewalks.
For more fun summer kids' activities, see:
Activities with Rocks and Stones
Summer Crafts
Kids' Crafts
Kids' Activities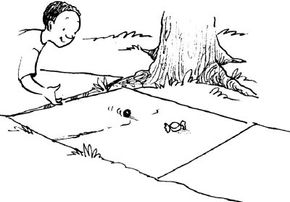 This fun summer marble activity for kids turns sidewalks into the Rocky Mountains Marble Path. Find the old, crumbly sidewalks in your neighborhood and try playing this challenging marble game.
What You'll Need:
Rough sidewalk
Shooter marbles
Small marble, wrapped candy, or other prize
How to Play Rocky Mountains Marble Path:
Step 1: Find the roughest, most uneven section of sidewalk that you can. Deep cracks, protruding separators, and blocks lifted by tree roots are all good for testing shooting skills.
Step 2: Set a marble, a piece of wrapped candy, or another small prize in the middle of one sidewalk square.
Step 3: Players kneel on a line two squares from the target and shoot. Depending on the sidewalk's condition, players may have to hit the target in one shot from the line or do it in two or three "strokes."
Step 4: The first person hitting the prize keeps it. Players may then shoot at another prize.
See the next page for a game that will have you aiming your marbles for a hole-in-one.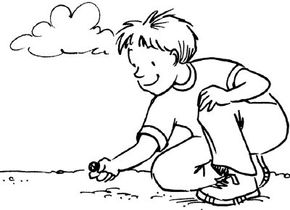 In the Black Snake Marble Golf activity, kids can play golf with marbles. It's a challenging summer activity that will keep kids having fun for hours.
One marble for each player (shooter size)
Dirt playing area
Pencil or pen
How to Play Black Snake Marble Golf:
Step 1: Use the heel of your shoe to scoop out a long row of shallow holes in the dirt. The distance between holes should be about twice the distance the average player can shoot. Make nine or ten holes.
Step 2: Each player shoots from a line drawn n the dirt near the first hole. Players take turns shooting, one hole at a time. The object is to shoot the marble into each hole. The marble must fall into hole one before you can shoot for hole two.
Step 3: Keep track of how long it takes to complete the course. The person who completes the course in the fewest shots wins.
Step 4: To make the game even more challenging, each person who completes the course can be a "black snake" who can shoot his or her marble at the other players' marbles, knocking them off course.
ABOUT THE CRAFT DESIGNERS
Rocky Mountains Marble Path by Maria Birmingham, Karen E. Bledsoe, Kelly Milner Halls Black Snake Marble Golf by Maria Birmingham, Karen E. Bledsoe, Kelly Milner Halls
Please copy/paste the following text to properly cite this HowStuffWorks.com article:

How Virtual Reality Workouts Can Improve Your Body Image
"disembodied" workouts might help you focus more on the experience and less on what your body looks like while doing it..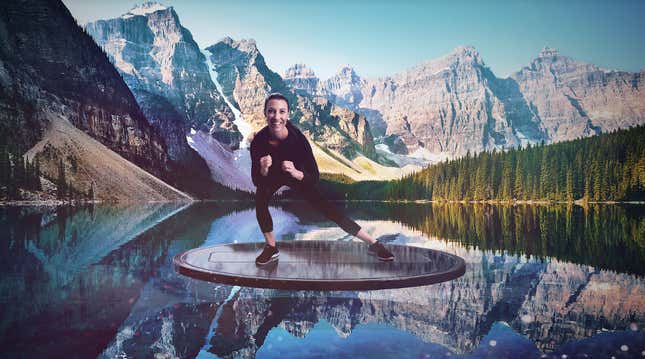 It's easy to look at the intersection of fitness and technology and see only disturbing signs: Studies have linked technology, particularly social media, with unrealistic body image , eating disorders , low self-esteem , and more. But according to some fitness experts, the "disembodied workout" provided by virtual reality might be a step toward evening the scales. They say it can do more than just get housebound folks moving—it can help people struggling with body image issues work toward feeling good about their skin and bones while becoming healthier.
What makes a workout "disembodied"?
Virtual reality fitness apps and games, whether they're focused on martial arts or soccer goalkeeping , put users in a situation where they move their bodies, but aren't able to see them. This can this can be a transformative experience according to Leanne Pedante, the head of fitness for virtual reality workout program Supernatural.
" When I was introduced to Supernatural , I'd never heard of VR, but as soon as I started to move around a little bit, I said, 'This is going to change so many people's lives,'" Pe dante said. "Because I'm able to move my body and not see other people. Not see mirrors. I'm not even thinking about what my body looks like in this experience. I'm just immersed in the movement."
The next logical step from the mirrorless workout
The disembodied, VR workout could be seen as the extension of an existing trend in fitness: The rise of mirrorless workouts. The full-length mirrors that were once a staple in every gym are disappearing—you won't find a looking-glass at most Crossfit gyms, and they've never been common in gyms where people do heavy lifting.  
According to Pe dan te, fewer mirrors is a godsend to some. Before she became a virtual workout coach, Pe dante did personal training with  people with eating disorders. She says the number one request was finding places to work out where there were no mirrors. "They wanted to move their bodies, but were terrified of connecting with it in a dark way," Pe dante explained. "They told me, 'The mirror is going to be the number one trigger for me to start to associate my movement with my aesthetics, with my bigness or my smallness.'"
For gym-goers who feel they need a reflection to "check their form," (or just check themselves out) not having a mirror can be a challenge, but according to Pe dante, that's a feature of virtual reality fitness, not a bug.
"I think many people have been conditioned to think that they don't have the answers about their own bodies," Pe dante said. "A mirror feels like it gives the answers, but I don't think it does ... we end up deferring what feels right to us to an outside source. We look at other people. We look at the angle that our joints are making compared to the shape that other people's joints are making, rather than thinking, 'I'm the authority on what I'm experiencing in this body, so I'll know when I hit the end of my range, because I'll be able to feel it.'"
Looking ridiculous but feeling good
Virtual reality workouts are new enough that there isn't much research yet on what effect VR has on users' body image vs. more traditional ways of exercising, but Pedante provides some compelling anecdotes from Supernatural users.
"One of the most common things I hear from members is that they've shifted from judging a workout based on how they look to how they feel," Pe dante said. "They come out of an experience and say they felt powerful, or that they felt their confidence boosted … They say, 'My husband says I look like I'm fighting invisible bees, but I feel like I'm a total warrior.'"
If you want to give disembodied workouts a shot, Lifehacker senior health editor Beth Skwarecki put together this list of seven of the best VR workout games.
Acerca de Nosotros
Oferta Educativa
Preparatoria ima.
Administración
Relaciones Económicas Internacionales
Administración (Mixto)
Contaduría (Mixto)
Comercio Internacional (Mixto)
Derecho (Mixto)
Ingeniería Industrial y de Sistemas
Ciencias de la Educación
Centro de Investigación
Servicios académicos.
Correo Institucional
Captura de Calificaciones UAEM
Calendario Académico
Reglamentos
Reglamento Preparatoria
Reglamento Alumnos
Reglamento Cómputo
Reglamento Laboratorio
Reglamento Profesores
Reglamento Usos Múltiples
Reglamento Interno UMex
Reglamento CUM

Licenciaturas UAEM
Licenciaturas segem, licenciaturas ejecutivas sep.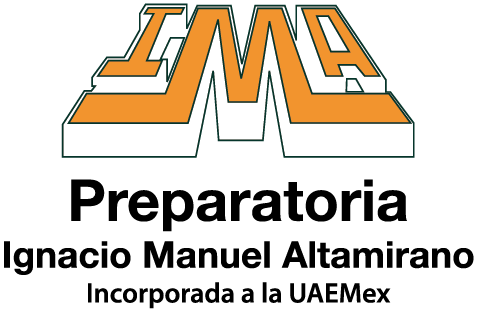 Incorporada a la Universidad Autónoma del Estado de México y fundada en el año 1978.
Los miembros de nuestro cuerpo directivo y técnico son profesionales dentro de la Psicología y las Ciencias de la Educación, con experiencia de muchos años en la práctica docente y en la investigación educativa.
Trabajamos bajo el método SADIE (Sistema de Asistencia y Desarrollo Integral del Estudiante), que tiene como objetivo el asesoramiento del estudiante en su desarrollo escolar y personal; desde su ingreso, hasta elección vocacional y terminación de su bachillerato.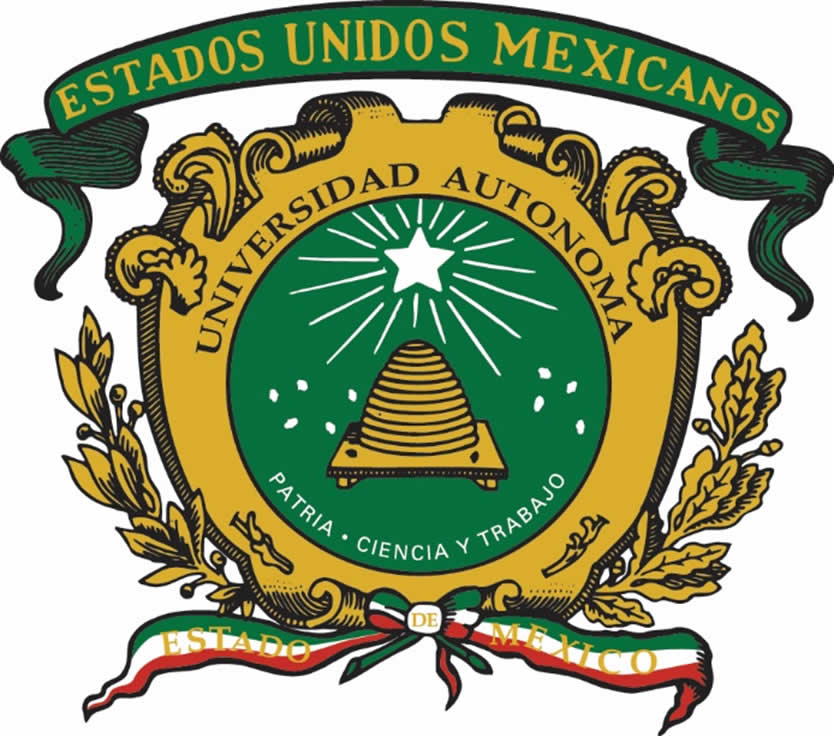 Conoce nuestras Licenciaturas incorporadas a la Universidad Autónoma del Estado de México.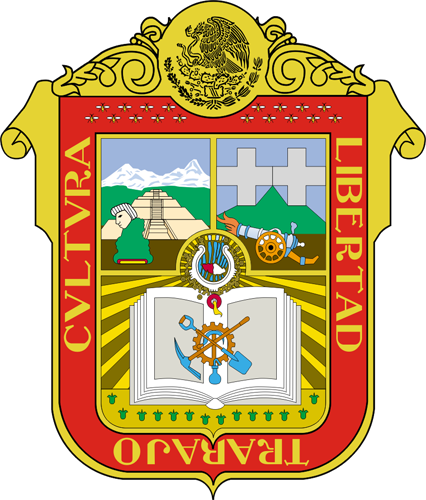 Conoce nuestras Licenciaturas incorporadas a la Secretaría de Educación del Gobierno del Estado de México.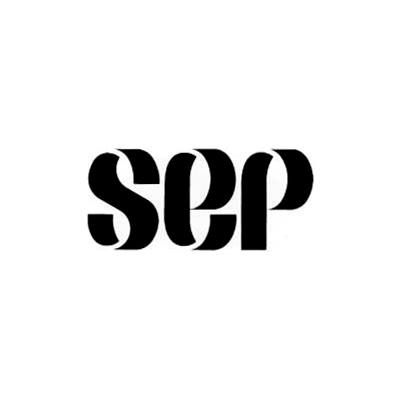 Conoce nuestras Licenciaturas Ejecutivas Sabatinas incorporadas al Sistema Educativo Nacional RVOE SEP, la mejor opción para ejecutivos que requieren completar sus estudios y continuar trabajando.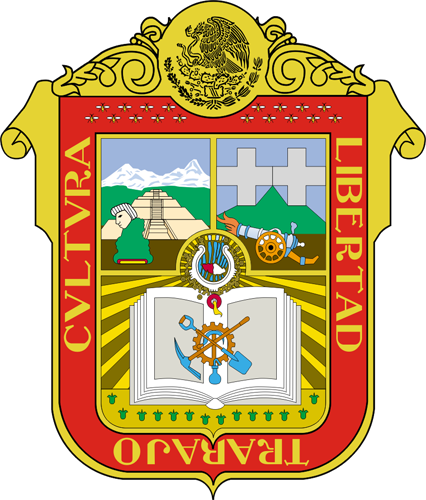 Conoce nuestra Maestría en Administración incorporada a la Secretaría de Educación del Gobierno del Estado de México.
Contamos con 4 opciones de especialización de acuerdo a las necesidades de tu Perfil Profesional:
mercadotecnia
recursos humanos
Negocios Internacionales
Inscríbete en Línea
El modelo del programa de football americano de la preparatoria Ignacio Manuel Altamirano tiene la misiónde garantizar la formación integral de la comunidad estudiantil, para lograr la excelencia académica, observando además normas de conducta fundamentadas en la cultura de honestidad y respeto, esfuerzo diario, trabajo en equipo, amor a la patria, a la familia y a nuestros colores, fortaleciendo el uso sano del tiempo libre, basados en el espíritu deportivo del football americano.
Basados en nuestros valores institucionales nos constituimos como la organización de football americano, con nivel de excelencia para desarrollar jugadores que dominen los aspectos físicos atléticos, técnicos y tácticos del juego; considerando como meta fundamental el contribuir al óptimo desarrollo físico y emocional de nuestros jugadores.
- Honestidad - Respeto - Compromiso - Esfuerzo - Trabajo en equipo - Valor - Disciplina - Historía
La tradición de FANTASMAS inicio en 1992. A partir de ese año ha mantenido un crecimiento constante, el orgullo Fantasma ha superado los muros de nuestra institución, el tiempo nos ha consolidado como uno de los equipos más representativos del país en un terreno donde existen grandes equipos de escuelas públicas y privadas. Es ahí precisamente donde existen siempre un jugador, un coach, o ex jugador presente.
En 1992 por iniciativa de la Dirección de la escuela Preparatoria Ignacio Manuel Altamirano de la ciudad de Toluca y del Coach José Antonio García Infante Muciño "El Perro", se puso en marcha el programa de football americano de la IMA creando así el equipo de FANTASMAS de la IMA.
La convocatoria fue acogida con gran interés por parte de la comunidad estudiantil, en ese mismo año quedó integrado el primer equipo en su mayoría por auténticos novatos (ni siquiera experiencia en infantiles) pero con empuje, valor y que llevo el mote de FANTASMAS El equipo integrado compitió por primera vez en un torneo denominado "interprepas" organizado cada año por Potros Salvajes de la UNIVERSIDAD AUTÓNOMA DEL ESTADO DE MÉXICO para muchachos en edad de juvenil "A". El esfuerzo y entrega de los novatos tuvo impacto positivo y en una buena campaña se ganaron el pase a finales contra un buen equipo con experiencia (Guerreros de la Preparatoria No. 3), quedando como subcampeones.
El primer campeonato llega a cinco años de su fundación. Resalta en la historia de FANTASMAS 1997, año en el que vuelve a participar en la Liga colegial, en la Categoría "Juvenil", Terminando invicto en temporada regular y ganando a: Cóndores de la UNAM los cuartos de final, Mastines de la UAMI el juego de semifinal y por último obtiene el campeonato, al vencer a Osos de La ENEP Acatlán.
El resto de nuestra historia:
En el año de 1994, se participó en la categoría Junior de la conferencia Intercolegial, semifinales con los Borregos del ITESM Campus Toluca. En 1995, la LIGA COLEGIAL JUVENIL A.C. categoría Juvenil "A".
En Octubre de 1995, primera incursión en la categoría "AA", quedando en tercer lugar.
1996, FANTASMAS nuevamente en la categoría Juvenil "AA".
En 1998, Liga Colegial, en Categoría Juvenil "AA", semifinales.
Para 1999, el equipo tiene uno de sus mayores avances, al ingresar a la Organización Nacional Estudiantil de Football Americano ONEFA, en categoría Intermedia, lo que conduce a integrar al equipo de categoría Juvenil en la misma organización.
En 2004 las categorías infantiles se consolidan accediendo todas nuestras categorías a postemporada, lo que se ha repetido a lo largo de estos últimos años.
2005 y 2006 ONEFA categoría intermedia bicampeón.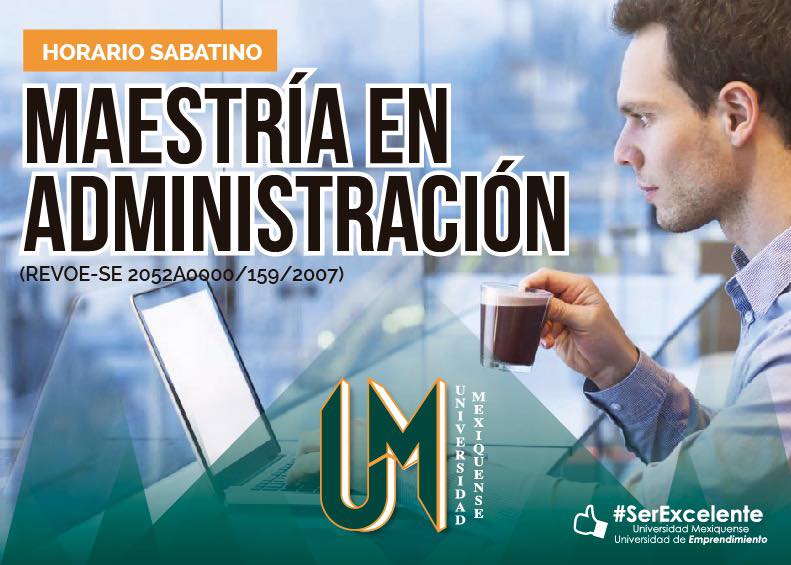 Unidad Toluca
AV. Hidalgo Ote. 1329, CP 50070
Tel. (722) 2-17-22-46
Tel. (722) 2-12-34-24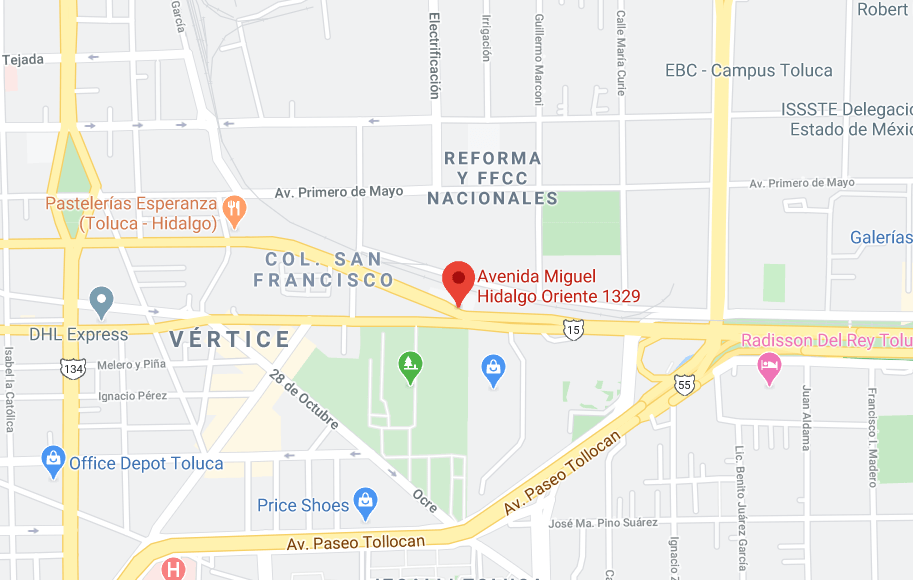 Unidad Metepec
Av. Gobernadores 935, C.P 52140
Tel. (722) 2-11-54-40
Tel. (722) 2-11-16-00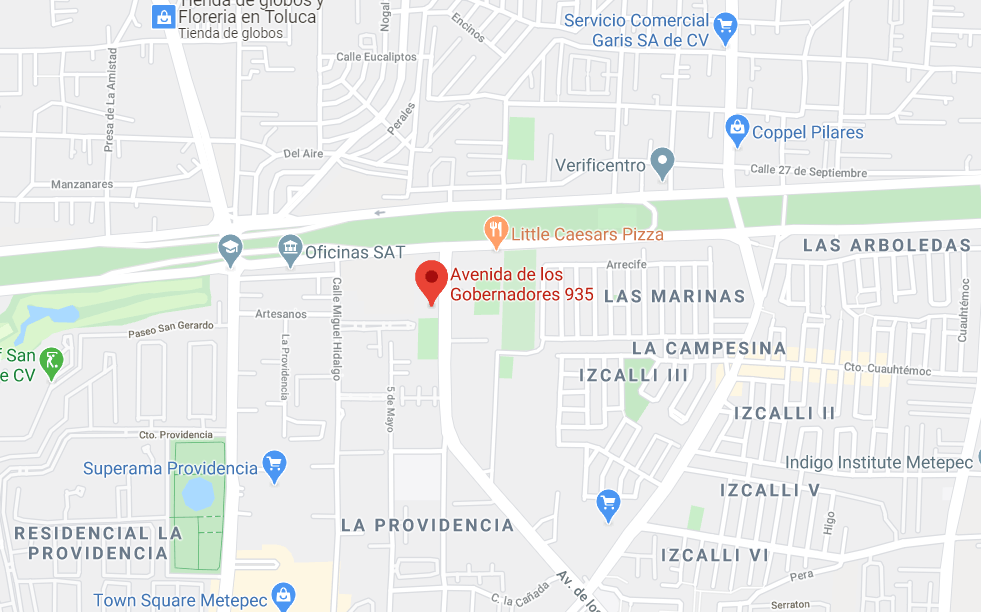 Nuestro equipo esta disponible para atender su solicitud. ¿Cómo podemos ayudarte hoy? 🙌
La mejor página de fútbol americano en México y el mundo
Etiqueta: Fantasmas IMA
Previa: sábado de campeonato en la juvenil de primavera onefa.
¿Quién saldrá avante en el duelo de invictos entre Centinelas y Coyotes? ¿Tec Guadalajara es amplio favorito u los Fantasmas IMA repetirán la sorpresa en suelo tapatío? ¿El juegazo entre Tec Puebla y Zorros Dorados tendrá su versión 2.0 en la final? La Previa de este sábado de campeonato de la Juvenil de Primavera ONEFA 2022 .
Campeonato Verde y Naranja: Fantasmas se impuso a Tecos
Defensivo, reñido, pero aprovechando la localía, los Fantasmas de la IMA se proclamaron campeones de la Conferencia Verde de la Juvenil de Otoño de ONEFA al despachar a los Tecos UAG . El Cementerio Naranja se llenó de júbilo de los mexiquenses.
Fantasmas se impone a Frailes en dos de las grandes #Infantiles
Los Fantasmas de la IMA demostraron ser viajeros hostiles y despacharon a los Frailes del Tepeyac en dos de las tres categorías grandes en la jornada dominical. Cierre de la Semana 3 de las Infantiles de ONEFA.
if (!inwiki && isMobileDevice){ document.write(' (adsbygoogle = window.adsbygoogle || []).push({}); ');} Campo de Fútbol (Fantasmas IMA) (Área conurbada de la Ciudad de Toluca de Lerdo)
Comentarios
Sitios similares
Sitios cercanos
Ciudades cercanas
Ex Villa Olímpica de "México 68" 43 km
Club América (Coapa) 49 km
Campos de Futbol 69 km
Campos Nuevos 220 km
Deportiva Yerbabuena 259 km
Unidad Deportiva 264 km
Unidad Deportiva Licenciado Roberto Amoros Guiot 279 km
Campos de Futból ADZ Zalatitan 412 km
Canchas de Futbol Maracaná 421 km
Campo de Marte 1098 km
Infonavit San Francisco 1.4 km
Club Mundial de Golf San Carlos 1.8 km
San Salvador tizatlalli 2 km
Santa Ana Tlapaltitlán 2.1 km
colonia bella vista (agricola) 2.9 km
San Lorenzo Cuactenco 3.8 km
San Miguel Totocuhiclapilco 5.3 km
Capultitlan 7.3 km
Tlacotepec 9 km
Volcán Nevado de Toluca (Xinantécatl) 27 km
25 km
43 km
46 km
69 km
116 km
128 km
183 km
219 km
264 km
351 km
Enviar comentario
o continuar como invitado