Awards Season
Big Stories
Pop Culture
Video Games
Celebrities
15 Outstanding Stage-to-Film Adaptations
Whether you're a passionate fan of plays and musicals, an opera lover, or a more casual attendee, it's clear that there's nothing quite like a live performance — the feeling of actors, dancers, musicians and other artists performing right in front of your eyes in a communal space. However, there are many outstanding stage-to-film adaptations that bring the magic of live theater into your living room. We've rounded up 15 of the best stage-to-film adaptations to celebrate World Theater Day.
Hamlet (1996)
Transferring a play that's as iconic as William Shakespeare 's Hamlet to the screen is no easy task, but Kenneth Branagh managed to pull it off rather well back in 1996. Branagh both directed and starred in the four-hour long film adaptation, which was among the first to ever utilize the play's full, unabridged text.
Although Branagh's Hamlet was updated to take place in the 19th century, the four-time Oscar nominated film otherwise stays true to the enduring story of Denmark's brooding prince. Other greats, such as Kate Winslet, Julie Christie, Judi Dench and Robin Williams, fill out the ensemble.
Moonlight (2016)
Written and directed by Barry Jenkins, the coming-of-age drama Moonlight is based on Tarell Alvin McCraney's unpublished play In Moonlight Black Boys Look Blue . Taking from its stage roots, Jenkins' film is told in three parts, each representing a different stage in the main character Chiron's (Trevante Rhodes, Ashton Sanders and Alex Hibbert) life and explores his struggles with sexuality, identity and past abuse.
Often, Moonlight is heralded as one of the best films of the 21st century. The film won top prizes at both the Golden Globes and the Oscars and nabbed additional Oscars for Best Adapted Screenplay and Best Supporting Actor for Mahershala Ali, who plays Chiron's father figure. By exploring the intersections of masculinity, queerness and Blackness, Moonlight, as the Los Angeles Times' Justin Chang puts it, is both "achingly romantic and uncommonly wise."
Once (2007)
In 2008, an indie Irish musical made a mark on the Oscars by nabbing the Academy Award for Best Song. Now, Once (2007) feels like a classic — in both its film and stage formats. The film stars singer/songwriter Glen Hansard and Markéta Irglová, who play struggling musicians in Dublin.
Hansard's 30-something busker plays guitar by night, but fixes vacuums by day, all of which leads him to meet Irglová's character. Eventually, he teaches her one of his songs, the Oscar-winning "Falling Slowly" — and, let's just say, this raw, wrenching film will leave you with a few tears in your eyes by the end.
Fences (2016)
American playwright August Wilson has been referred to as the "theater's poet of Black America," having penned classics such as Ma Rainey's Black Bottom (1984), Fences (1984), The Piano Lesson (1987). While the latter two plays both received the Pulitzer Prize for Drama, Fences also earned a Tony Award for Best Play.
If you missed Fences on stage, you can still watch the critically acclaimed film adaptation, which stars Academy Award winners Denzel Washington and Viola Davis . Set in 1950s Pittsburgh, the film (and play) centers on Troy Maxson (Washington), a sanitation worker who dreamed of becoming a professional baseball player, only to be called too old when Major League Baseball (MLB) began admitting Black athletes. Troy carries this frustration with him for years — and we see the way that impacts not just him, but his son as well.
The four-time Oscar nominated film truly stands out as a great stage-to-screen adaptation. And, if you want to see another August Wilson play on the screen, check out Davis' incredible performance in the recent adaptation of Ma Rainey's Black Bottom (2020) , which also stars the late Chadwick Boseman.
Hedwig and the Angry Inch (2001)
Based on John Cameron Mitchell and Stephen Trask's 1998 musical Hedwig and the Angry Inch , Mitchell adapted, directed and starred in this beloved film version. The story centers on Hedwig Robinson, a genderqueer East German rock singer who develops a relationship with Tommy, a musical collaborator and mentor. Tommy ends up stealing Hedwig's music — and becomes a bonafide rockstar, while Hedwig, and backing band the Angry Inch, shadow Tommy's tour.
Part rock show, part exploration of Hedwig's past and complex gender identity, the film succeeds because Mitchell is such a powerhouse. His work in Hedwig defines what it means to give a Performance, capital "P." The show's most well-known song, "The Origin of Love," retells a myth mentioned in Plato's Symposium, about two-face and four-armed and -legged humans being cleft in two by angry gods — only to yearn and search for their other halves. That sort of raw, unrestrained and fundamental searching undergirds Hedwig's experiences with love and self.
Who's Afraid Of Virginia Woolf? (1966)
Written by three-time Pulitzer Prize-winner and two-time Tony-winner Edward Albee, Who's Afraid Of Virginia Woolf? was first staged in 1962. Told in three acts, it's a whopping three hours long on stage, which is, well, kind of a lot. Perhaps surprisingly, though, audiences flocked to the stage to see it.
A few years later, the Tony-winning play was adapted into a film starring Richard Burton, Elizabeth Taylor, George Segal and Sandy Dennis. In both versions, a middle-aged couple George (Burton) and Martha (Taylor) draw a younger couple, Nick and Honey (Segal, Dennis), into their bitter, argument-riddled dynamic. Nominated for 13 Oscars — and winning five, including Best Actress — Who's Afraid Of Virginia Woolf? was groundbreaking at the time with its profanity, dark humor and incisive look at marriage.
Chicago (2002)
The 2002 film adaptation of the 1975 musical Chicago is one of those movies you'll love even if you aren't usually into musicals. It's bold and big — and, for many, the movie is actually the definitive version.
The story follows the tale of two women murderers who find themselves on death in 1920s Chicago. The two develop a rivalry as they compete for the fame they hope will save them from the gallows. A mixture of dark comedy, killer music, and incredible dancing, Chicago stars Catherine Zeta-Jones, Renee Zellweger, and Richard Gere. The film swept the 2003 Academy Awards, scoring six Oscars, including Best Picture — and, if you tune in, you'll see why. It really is all that jazz.
Pass Over (2018)
Playwright Antoinette Chinonye Nwandu struck gold when she wrote Pass Over , a play inspired by Samuel Beckett's Waiting for Godot . The story revolves around a pair of young Black men as they pass the day on a street corner, hoping that maybe today will be different than all the rest.
In 2018, Spike Lee turned the play into an equally striking movie starring Jon Michael Hill and Julian Parker. What we love most about this adaptation of Pass Over is how it brings that sense of the stage to your TV; yes, it is a filmed play, but it pulls off the beats of theater surprisingly well — and that isn't easy to translate. Deeply thoughtful and timely, Lee's adaptation captures everything from the poetry to humor to the urgency of Nwandu's original work.
Doubt (2008)
The 2008 film adaptation of Doubt is based on John Patrick Shanley's Pulitzer Prize- and Tony Award-winning play of the same name. The story takes place at a Catholic school in 1964; Donald Miller, the school's first Black student, has just been admitted, perhaps due in part to Father Flynn's (Phillip Seymour Hoffman) enthusiasm for creating a more inclusive school.
However, Sister Aloysius (Meryl Streep) isn't too keen on change. When a younger nun (Amy Adams) shares her suspicions that Father Flynn is abusing Donald, Sister Aloysius seizes the opportunity to expose Father Flynn and expel him from the school. However, Sister Aloysius doesn't have a lot of concrete evidence, leaving room for that titular feeling. Donald's mother is played by Viola Davis, and all four of the main cast members — Streep, Davis, Adams and Hoffman — received Oscar nominations for their incredible performances.
Glengarry Glen Ross (1992)
Glengarry Glen Ross is a 1984 Pulitzer Prize-winning play penned by renowned playwright David Mamet. The story revolves around a group of employees at a New York City real-estate office who are told that all but two of them will be fired at the end of the week.
As you might imagine, things get rather intense rather quickly. We don't want to spoil anything, but just know that the 1992 film adaptation, which features a powerhouse cast — Al Pacino, Jack Lemmon, Alec Baldwin, Ed Harris, and Alan Arkin — is well worth the watch.
Written by Margaret Edson, Wit is a one-act play that won the 1999 Pulitzer Prize for Drama. While the play may be slimmer than some of the others on this list, it's one of the most raw and wrenching. On stage, both Kathleen Chalfant (1997 production) and Cynthia Nixon (2012 production) received acclaim for their portrayals of Dr. Vivian Bearing, and, on film, Emma Thompson earned just as much praise.
The short play focuses on Vivian's final hours as she dies of ovarian cancer. The former English professor reflects on her life through the lens of the English language and, most notably, the sonnets of metaphysical poet John Donne. Observant and intelligent, Wit is an emotionally draining experience, but it certainly captures the intensity of live theater.
A Streetcar Named Desire (1951)
Known for iconic works like The Glass Menagerie (1944) and Cat on a Hot Tin Roof (1955), Tennessee Williams is touted as one of the greatest American playwrights of all time. One of his most well-regarded works is the Pulitzer Prize-winning A Streetcar Named Desire (1947). And, undoubtedly, it's 1951 film adaptation is one of the best stage-to-screen triumphs in motion picture history.
Streetcar centers on Blanche DuBois (Vivien Leigh), a southern belle who leaves her old life behind after a series of personal losses and heads to New Orleans to live with her sister, Stella (Kim Hunter), and brother-in-law, Stanley (Marlon Brando), in a dilapidated apartment building. Winning four of the 12 Academy Awards it was nominated for, Streetcar is so good because it does what other adaptations fail to do.
As New York Times critic Bosley Crowther stated, "inner torments are seldom projected with such sensitivity and clarity on the screen," but Leigh and Brando manage to capture it all, bringing the raw emotion of the stage to the screen — flawlessly.
Mamma Mia! (2008)
Here we go again, right? Look, 2008 was a standout year for Meryl Streep-helmed stage-to-film adaptations. Not to mention, between Doubt and Mamma Mia! , Streep really underscored her range. As you may know, this jukebox musical-meets-rom-com is based on the 1999 Broadway musical of the same name and filled with songs by pop group ABBA.
If you don't already know, the plot revolves around Sophie (Amanda Seyfried) and her mom, Donna (Streep). As Sophie prepares for her wedding, she discovers her mother's old journal, which details three flings from one pretty exciting summer. The bride-to-be is convinced that one of the three men in Donna's journal is her father, and invites all three men — Colin Firth, Stellan Skarsgård, and (for better or worse) Pierce Brosnan — to her wedding, without telling her mom. Needless to say, hilarity ensues.
Plus, ABBA has plenty of hits — "Dancing Queen," "S.O.S.," "Waterloo," "The Winner Takes It All," the titular "Mamma Mia" and many, many more — which makes this musical an absolute barrel of fun. Just try to resist singing along with Donna and her longtime pals (played by Christine Baranski and Julie Walters); spoiler — you won't be able to, trust us.
West Side Story (1961)
Some films just never go out of style. Such is the case with the 1961 film adaptation of West Side Story , a musical originally written for the stage by Arthur Laurents. Featuring music by Leonard Bernstein and Stephen Sondheim, West Side Story is basically a retelling of Romeo and Juliet , but set in the '50s.
In the film, a New York City gang member named Tony (Richard Beymer) finds himself falling in love with Maria (Natalie Wood). The only problem? The two are aligned with rival Upper West Side gangs — the Jets, the white New Yorkers, and the Sharks, the Puerto Rican New Yorkers. Earning ten Oscars, including Best Picture, West Side Story's characters, musical numbers and dance sequences are enduring for a reason. Not to mention, it features a breakout performance from EGOT-winning legend Rita Moreno.
Lady Day at Emerson's Bar and Grill (2016)
Originally, Lady Day at Emerson's Bar and Grill was staged in Atlanta, Georgia in 1986. But it was the 2014 Broadway revival, directed by Lonny Price and starring Broadway icon Audra McDonald, that left an indelible mark. In the play, McDonald stars as Billie Holiday, who is performing in a run-down bar in Philadelphia. Set in 1959, these performances are meant to be some of Holiday's last before her death.
Accompanied by Jimmy Powers (Shelton Becton) on the piano, Holiday recounts stories from her personal life and career. Singing everything from "When a Woman Loves a Man" and "Strange Fruit" to "Easy Livin,'" McDonald gives a powerhouse performance, capturing both the ache and power of Holiday.
The stage version earned McDonald a history-making sixth Tony Award and, in 2016, the HBO broadcast of her performance garnered her an Emmy nomination. Undoubtedly, Lady Day at Emerson's Bar and Grill proves that more iconic Broadway performances should be preserved on film.
MORE FROM ASK.COM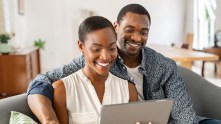 The Phantom of the Opera
A young soprano becomes the obsession of a disfigured and murderous musical genius who lives beneath the Paris Opéra House. A young soprano becomes the obsession of a disfigured and murderous musical genius who lives beneath the Paris Opéra House. A young soprano becomes the obsession of a disfigured and murderous musical genius who lives beneath the Paris Opéra House.
Joel Schumacher
Gaston Leroux
Andrew Lloyd Webber
Gerard Butler
Emmy Rossum
Patrick Wilson
2.1K User reviews
149 Critic reviews
40 Metascore
See more at IMDbPro
7 wins & 42 nominations total
All cast & crew
Production, box office & more at IMDbPro
More like this
Did you know
Trivia The doll in the Phantom's lair that is supposed to resemble Emmy Rossum is not actually a wax mold. It is Emmy Rossum. The production produced a mask of her face to use on the mannequin but when they put in the fake eyes it didn't look like her. She suggested to stand in as the mannequin instead. This was done by her being made up like a doll with waxy makeup on, and her standing very, very still.
Goofs When Raoul is on his way down the stairs to the Phantom's lair, he falls through a hole, down into a pit of water. Iron bars then lower from above, but since Raoul fell straight down into the water, it would be impossible for the bars to be there.
[as he leads Christine down the tunnels of the opera]
The Phantom : [sings] Sing once again with me our strange duet. / My power over you grows stronger yet. / And though you turn from me to glance behind, / The Phantom of the Opera is there, inside your mind.
Connections Featured in HBO First Look: The Phantom of the Opera (2004)
Soundtracks Auction at the Opera Populaire, 1919 (Prologue) Written by Andrew Lloyd Webber , Charles Hart , and Richard Stilgoe Performed by Patrick Wilson Produced by Andrew Lloyd Webber , Nigel Wright , Joel Schumacher , Simon Lee , and Guy de Villiers
User reviews 2.1K
Everything New on Max in October
What is 'Phantom of the Opera' about?
Is this an opera?
What does "Hand at the level of your eyes" mean?
January 21, 2005 (United States)
United Kingdom
United States
Central Partnership (Russia)
Andrew Lloyd Webber's The Phantom of the Opera
London, England, UK
Warner Bros.
Odyssey Entertainment
Really Useful Films
See more company credits at IMDbPro
$70,000,000 (estimated)
$51,293,931
Dec 26, 2004
$154,674,241
Technical specs
Runtime 2 hours 23 minutes
Black and White
Dolby Digital
Related news
Contribute to this page.
See more gaps
Learn more about contributing
More to explore
Recently viewed
Log in or sign up for Rotten Tomatoes
Trouble logging in?
By continuing, you agree to the Privacy Policy and the Terms and Policies , and to receive email from Rotten Tomatoes.
By creating an account, you agree to the Privacy Policy and the Terms and Policies , and to receive email from Rotten Tomatoes.
Email not verified
Let's keep in touch.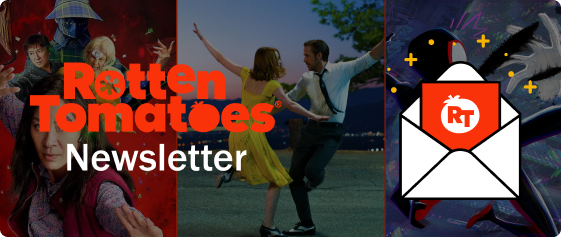 Sign up for the Rotten Tomatoes newsletter to get weekly updates on:
Upcoming Movies and TV shows
Trivia & Rotter Tomatoes Podcast
Media News + More
OK, got it!
Movies / TV
No results found.
What's the Tomatometer®?
Login/signup
Movies in theaters
Opening this week
Coming soon to theaters
Certified fresh movies
Movies at home
Netflix streaming
Amazon prime
Most popular streaming movies
What to Watch New
Certified fresh picks
Killers of the Flower Moon Link to Killers of the Flower Moon
The Royal Hotel Link to The Royal Hotel
The Burial Link to The Burial
New TV Tonight
The American Buffalo: Season 1
Everyone Else Burns: Season 1
Rick and Morty: Season 7
Neon: Season 1
Wolf Like Me: Season 2
Bosch: Legacy: Season 2
Upload: Season 3
Billy the Kid: Season 2
Living for the Dead: Season 1
Captain Laserhawk: A Blood Dragon Remix: Season 1
Most Popular TV on RT
The Fall of the House of Usher: Season 1
Sex Education: Season 4
Lessons in Chemistry: Season 1
Goosebumps: Season 1
Loki: Season 2
Gen V: Season 1
Lupin: Season 3
Our Flag Means Death: Season 2
Dear Child: Season 1
Frasier: Season 1
Top TV Shows
Certified Fresh TV
Most popular TV
Certified fresh pick
Lessons in Chemistry: Season 1 Link to Lessons in Chemistry: Season 1
All-Time Lists
Binge Guide
Comics on TV
Five Favorite Films
Video Interviews
Weekend Box Office
Weekly Ketchup
What to Watch
Best Horror Movies of 2023 Ranked – New Scary Movies to Watch
30 Most Popular Movies Right Now: What to Watch In Theaters and Streaming
What to Watch: In Theaters and On Streaming
Celebrating Hispanic Heritage
The Ultimate TV Fang-Off: Vote for the Best Vampire
New Tomatometer Scores: Latest Ratings on Movies and Shows
Trending on RT
Shop Rotten Tomatoes
TAYLOR SWIFT | THE ERAS TOUR
Killers of the Flower Moon
The Fall of the House of Usher
The Phantom of the Opera
2004, Musical/Drama, 2h 21m
What to know
Critics Consensus
The music of the night has hit something of a sour note: Critics are calling the screen adaptation of Andrew Lloyd Webber's popular musical histrionic, boring, and lacking in both romance and danger. Still, some have praised the film for its sheer spectacle. Read critic reviews
You might also like
Where to watch the phantom of the opera.
Watch The Phantom of the Opera with a subscription on Max, rent on Apple TV, Amazon Prime Video, Vudu, or buy on Apple TV, Amazon Prime Video, Vudu.
Rate And Review
Super Reviewer
Rate this movie
Oof, that was Rotten.
Meh, it passed the time.
It's good – I'd recommend it.
So Fresh: Absolute Must See!
What did you think of the movie? (optional)
You're almost there! Just confirm how you got your ticket.
Step 2 of 2
How did you buy your ticket?
Let's get your review verified..
AMCTheatres.com or AMC App New
Cinemark Coming Soon
We won't be able to verify your ticket today, but it's great to know for the future.
Regal Coming Soon
Theater box office or somewhere else
By opting to have your ticket verified for this movie, you are allowing us to check the email address associated with your Rotten Tomatoes account against an email address associated with a Fandango ticket purchase for the same movie.
You're almost there! Just confirm how you got your ticket.
The phantom of the opera photos.
From his hideout beneath a 19th century Paris opera house, the brooding Phantom (Gerard Butler) schemes to get closer to vocalist Christine Daae (Emmy Rossum). The Phantom, wearing a mask to hide a congenital disfigurement, strong-arms management into giving the budding starlet key roles, but Christine instead falls for arts benefactor Raoul (Patrick Wilson). Terrified at the notion of her absence, the Phantom enacts a plan to keep Christine by his side, while Raoul tries to foil the scheme.
Rating: PG-13
Genre: Musical, Drama, Romance
Original Language: English
Director: Joel Schumacher
Producer: Andrew Lloyd Webber
Writer: Gaston Leroux
Release Date (Theaters): Jan 21, 2005 wide
Release Date (Streaming): Dec 27, 2011
Box Office (Gross USA): $51.2M
Runtime: 2h 21m
Distributor: Warner Bros. Pictures
Production Co: Joel Schumacher Productions
Sound Mix: Surround, Dolby SRD, DTS, SDDS
Aspect Ratio: Flat (1.37:1)
Cast & Crew
Gerard Butler
The Phantom
Emmy Rossum
Patrick Wilson
Miranda Richardson
Madame Giry
Minnie Driver
Simon Callow
Ciarán Hinds
Jennifer Ellison
James Fleet
Victor McGuire
Murray Melvin
Paul Brooke
Laura Hounsom
Young Madame Giry
Chris Overton
Young Phantom
Imogen Bain
Carlotta's Maid
Miles Western
Carlotta's Wigmaker
Judith Paris
Carlotta's Seamstress
Halcro Johnston
Oliver Chopping
Alison Skilbeck
Nun , Nurse
Joel Schumacher
Gaston Leroux
Andrew Lloyd Webber
Jeff Abberley
Executive Producer
Julia Blackman
Keith Cousins
Louis Goodsill
Paul Hitchcock
Austin Shaw
Eli Richbourg
Co-Producer
John Mathieson
Cinematographer
Terry Rawlings
Film Editing
David Grindrod
Anthony Pratt
Production Design
John Fenner
Art Director
Celia Bobak
Set Decoration
Alexandra Byrne
Costume Design
News & Interviews for The Phantom of the Opera
12 Divisive Horror Movies That Audiences Loved But Critics Savaged
Ebert & Roeper: "V For Vendetta" Dark, Thoughtful, And That's Good
WonderCon Wrap-Up: Scary Scenes From "The Hills Have Eyes," "The Omen" and "Silent Hill"
Critic Reviews for The Phantom of the Opera
Audience reviews for the phantom of the opera.
The Phantom of the Opera is a true masterpiece, it not only fully realizes the vision of Andrew Lloyd Webber's musical, but it also retains the spirit of the original novel. Newcomer Emmy Rossum gives a stunning performance as Christine, capturing the character's youth and innocence, and Gerard Butler's depicting of the Phantom embodies the character's tortured soul and disillusionment. The sets and costumes are also extraordinary, creating an immersive, fantastical world that's breathtaking. Yet the stylistic tone never overwhelms the story, but instead services to heighten its romanticism, and the themes of social alienation and artificial reality. Translating a musical to cinema is a difficult task, however not only does director Joel Schumacher succeed brilliantly, the visual style of The Phantom of the Opera excesses Webber's stage production.

Thoroughly enjoyable.
It took them, like, 78 tries, but they finally got the musical version, which, in all fairness, didn't hit the stage until nearly 80 years after "Le Fantôme de l'Opéra" came out, but that still narrows the number of adaptations down to about 43 since 1986. Man, this novel has been adapted to death, then back again actually in the form of a phantom, then back to death again, but now, we've got ourselves a little twist... and no film adaptations since, so that should probably tell you about how well this film did with critics... even though it was a booming financial success and hit with audiences, though that's probably because the non-critic drama geeks likely didn't know about Joel Schumacher's filmography. Speaking of finally getting the musical version, this is certainly Joel Schumacher's big return to the magical world of musicals, only this time, he's actually dealing with white people problems instead of trying to be "that white guy" who does a black film, which is probably why this film got better reviews other than "Sparkle", which isn't to say that this film's reviews have been all that glowing. Man, I certainly don't agree with the Rotten Tomatoes consensus, but I love how it goes on and on about how the film is "histrionic, boring, and lacking in both romance and danger", and then they turn right around and basically say, "Oh yeah, but it looks pretty". I reckon the critics can't help but look at cheesiness in a Joel Schumacher film and not think of "Batman & Robin", and considering that Schumacher is nothing short of cheesy, whether it be on a "Batman & Robin" scale or whatever, I guess he'll continue to never catch a break, as sure as Emmy Rossum will clearly have a hard time breaking out as a major star, even with a hit this massive under her belt, and Gerard Butler will never catch a break when it comes to romance films of any kind. Man, that poor son of Scot just isn't doing it for the critics when it comes to romances and, well, that's good, because his romantic comedies deserve it. A film like this, on the other, regardless of what the critics say, is what Butler and Schumacher should be gunning more for. Still, make no mistake, this operatic opus hardly goes unhaunted. Now, we're talking about a Joel Schumacher-directed and written adaptation of a musical adaptation of a romantic drama dealing with an opera here, so it's not like you can't see corny coming, yet that hardly makes the cheesiness any less problematic, for although some fluffiness gets to be snappy, all too often, it's more along the lines of sappy, turning in some cornball set pieces and dialogue that momentarily take you out of the film, though perhaps not as much as much of the forced musicality. The musical aspects that drive this film heavily are indeed competently crafted enough to aid in the final product's being as rewarding as it is, yet the incorporation of the musical goes plagued by a bit of inorganic forcefulness that not only overwhelms certain set pieces with profound prominence of musicality that distances you from reality considerably, as well as over-the-top flashiness to exacerbate the already pretty well-established cheesy aspects, but leaves the plotting that should be built around the music rather than more along the lines of a slave to the musical aspects to come off as more awkwardly manufactured than fluid. The musicality's driving the plot along isn't quite as awkward as I expected, yet awkwardness is there, and common within the musical aspects, and with the musical aspects being so exceedingly prominent in the story structure, you better believe that this film's plotting is often rather problematic. Of course, on the handful of occasions in which plotting isn't driven by musicality, the film's storytelling is still flawed, being not necessarily terribly messy, but rather hurried and under-expository, which isn't to say that Joel Schumacher's directorial missteps end there. Schumacher's directorial efforts are indeed inspired, yet he remains a flawed director handed quite a bit to work with, thus he faults quite often, particularly when it comes to the dramatic aspects, which are generally effective, yet tainted with overblown histroinics that were undoubtedly found and evidently somewhat overlooked in Andrew Lloyd Webber's original play and Gaston Leroux's antecedent novel, yet goes particularly pronounced by the overambition within Schumacher's direction that only drowns out quite a bit of what Schumacher desperately strives to achieve. I'm not at all totally in agreement with the consensus' bold statement that this film fails to capture "both romance and danger", yet there is some spark lost in the midst of Schumacher's overambition, which brings more to light certain aspects of the source material's not translating quite as well as it should have to the silver screen, thus leaving the final product to stand rather short of full potential. Of course, what does make it to the cinematic world organically proves to be a graceful success, maybe not to where the shortcomings are obscured, though certainly to where the final product, as a whole, stands as genuinely rewarding, largely thanks to its, as put best by the consensus, "sheer spectacle". Boasting striking color, near-breathtaking flare and brilliant dynamicity, this film is, if nothing else, a masterpiece of art direction, with John Fenner and Paul Kirby translating Andew Lloyd Webber's spectacular with an abundance of graceful artistry to the thoroughly attractive visuals, complimented by John Mathieson's lushly handsome cinematography. As for the production designs by Anthony Pratt that the art direction compliments, they stand as nothing short of truly tremendous, as well, with Alexandra Byrne's costume designs being cleverly flashy and often memorably definitive of the characters behind the costumes, and Celia Bobak's set decoration being colorfully intricate and engrossingly sweeping in scale, thus truly bringing to life Webber's original vision's spectacle and musicality, which in turn helps greatly in bringing the film to life more than working to the film's detriment, which is saying a fair bit. Clocking in at 143 minutes and going handled by a storyteller who doesn't need substance driven by style to be a flawed storyteller, this film's narrative is told primarily, by a considerable margin, through musical numbers, and while that is certainly a delight to see on the stage, on screen, it often taints storytelling with a kind of awkward style-over-substance that throws off resonance and could very well distance investment, so if you're going to have the guts to make a film of this type, then you better have some powerful musical style, and, well, needless to say, considering the essentially unparalleled success of Andrew Lloyd Webber's original stage vision, this film delivers on upstanding musicality that, I must admit, gets to be a touch flawed, both as a storytelling component and as the holder of the ever so occasional improvable stylistic choice (Seriously, what in Senesino's name is up with that pop rock sound that pops in occasionally?), yet remains thoroughly impressive, with sweeping style and striking substance that both engrosses and entertains as it goes dazzlingly performed, both instrumentally and vocally, which isn't to say that fine singing is the only thing done right by the performers, or at least some of them. Minnie Driver is quite underused as Carlotta Giudicelli, and quite frankly, I'm surprised and a little upset to say that I'm glad, because although Driver has proven herself to be a competent actress, in this film, she slips up, turning in a terrible Spanish accent to make all the worse the overbearing overacting that makes her much more obnoxious than effective as the antagonist, and while no other performance proves to be that faulty, only so many people really standout, due to restraints in material, yet do expect to see quite a few charmers in the secondary or even tertiary cast, and quite a bit of compellingness within the lead cast. Gerard Butler's film-picking tastes have, at least in recent years, proven to be very faulty, and, quite honestly, his overacting self wasn't exactly all the commendable in something like "300", yet I would still consider him a reasonably promising talent who has his moments, with this film being one of his moments, for although he only has so much to work with, Butler captures the misery, mystery and dark depths of the titular and iconic Phantom character with engaging charisma and, towards the end, pretty powerful emotional range, while Patrick Wilson charms as our down-to-earth male protagonist, Raoul, Vicomte de Chagny, and the very lovely leading lady Emmy Rossum compels as the both vulnerable and strong spirit as, Christine Daaé, the iconic center of a dark romance and danger. On-screen performances are hit-or-miss, yet generally work and keep this film going, and really, that's what you can say about a certain off-screen performance, for although Joel Schumacher has never really been all that strong of a director, and one who makes more than a few mistakes with his overambitious execution of this promising project, his palpable inspiration will give this film its fair share of moments of genuinely effective resonance, while keeping consistent in something of a smooth pacing that keeps you generally comfortable with the flow of the film, even with the storytelling mishaps. If nothing else, Schumacher delivers on thorough entertainment value, proving the consensus' statement that this film is "boring" to be particularly wrong by keeping everything lively and colorful, with occasions of true depth, and while such a formula has enough missteps to plague the film with shortcomings, it gets the final product by as a rewarding piece. Closing the curtains, it's hard to look back at this film and not recognize quite a bit of cheesiness in certain dialogue pieces, set pieces and histrionics, as well as a bit of awkwardness to forceful moments in the musicality and other distancing areas of storytelling, thus making for a flawed execution of a promising vision, yet one that still stands strong, supported by the stellar art direction by John Fenner and Paul Kirby, - complimented by striking cinematography by John Mathieson - and production designs by Anthony Pratt that compliment Andrew Lloyd Webber's upstanding musical numbers, which liven up a strong story, brought to life by a couple of charismatic performances - particularly those by our compelling leads - and the, albeit overambitious, yet generally engagingly inspired, smoothly-paced and entertaining direction that goes into making Joel Schumacher's adaptation of Andrew Lloyd Webber's "The Phantom of the Opera" an underrated and fairly worthwhile watch. 3/5 - Good
The Phantom of the Opera is one of the few enjoyable Joel Shumacher films, and whatever problems I had with this film, its still a fantastic musical. I have never seen the original Broadway musical so I may not be the best source for a review, but I have listened to these songs before, and I can tell that they did a fine job at making the songs on the big screen. One large problem I had the film was Gerard Butler, who I felt looked to handsome to be believable as the Phantom of the Opera. His singing voice was the only one I didn't enjoy in the film and its hard to explain but he just doesn't have the voice for a singer. They make his character out to be so hideous when really he just looks like he was given a terrible makeup artist, so I really did not find it believable that everyone would consider him some gross beast. Another problem I had is that I should fee a sense of fear from the Phantom, but they don't give us any thrills are questioning, just Gerard Butler running around in a mask. But I did find I loved the music and was really getting into it, and if I ever got to see the musical in its true form on Broadway I would definently do it. The setting and stage is incredible and everything about the films setting is gorcious, so they really made it all feel beautiful. Its trying to be a good musical and it succeeds, but I wasn't impressed by the cast or the character of the Phantom.
Movie & TV guides
Rotten Tomatoes Gifts Cards
RT Podcasts: Rotten Tomatoes is Wrong
Rotten Tomatoes: The Card Game
What to Watch - In theaters & streaming
Every Phantom of the Opera Film Ranked, According to Critics
The Phantom of the Opera has received several adaptations on and off screen, but here's what film critics thought of each movie.
Although The Phantom of the Opera isn't as popular as its Universal Horror peers, such as Dracula and Frankenstein, the tragic hero has starred in multiple film adaptations since the release of the 1910 novel. The most celebrated of those adaptations is the stage musical by Andrew Lloyd Webber, which remains the longest-running musical in Broadway history. While the Webber musical remains the definitive Phantom , there still have been film versions of the Opera Ghost from over the century that range from groundbreaking to downright strange. Based on ratings on Rotten Tomatoes and Metacritic, here's a ranking of every film adaptation of The Phantom of the Opera .
Honorable Mention: The Phantom of the Opera (1962)
Hammer Film Productions is legendary for its groundbreaking horror films , such as The Curse of Frankenstein and Dracula, but in 1962 it also did an incarnation of The Phantom of the Opera. Like the other films from the studio, Hammer gives its signature gritty atmosphere while also delivering on the small spectacles it's now known for. Its Rotten Tomatoes page is confusing because it conflicts with the page of the 1925 film, and its own page lacks info about the cast, crew, title and more, only providing three middle-of-the-road reviews. Furthermore, it lacks a Metacritic score, so for it to be fairly weighed against these other adaptations, it will be an honorable mention.
RELATED: The Best Movie Musicals for the Spooky Season
6) The Phantom of the Opera (1998) - Average Score: 13
Dario Argento is a legendary Italian horror director, and he directed a classic in the '80s called Terror at the O pera. which had a similar storyline to The P hantom of the Opera . Based on this, him doing a version of Phantom should've turned out well, but that wasn't the case. This movie's Phantom doesn't even wear a mask, nor is his face scary, departing greatly from the known image of the character. While The Phantom is always supposed to be creepy, this one depicted him as a rapist with a rat fetish, removing much of the sympathy other versions try to illicit. Most critics were right in their reviews, with the film receiving 13 percent. Fans of Argento should simply watch Terror at the Opera instead.
5) The Phantom of the Opera (2004) - Average Score: 36.5
The long-awaited movie adaptation of Andrew Lloyd Webber's musical has its fans. Despite getting only 33 percent from critics on Rotten Tomatoes , 84 percent of audiences approve of Joel Schumacher's lavish film. The movie is bizarre to watch in retrospect since it features successful actors Gerard Butler , Emmy Rossum and Patrick Wilson. Butler was an inexperienced singer and tried his best, but he was miscast in a role that requires more raw talent and theatrical presence. It also didn't help that his "monstrous" appearance is actually underwhelming when the mask is removed.
RELATED: Matilda the Musical Amplifies the Book's Anti-Fascist Undertones
4) The Phantom of the Opera (1989) - Average Score: 38
Robert Englund played another horror icon in the most slasher-like version of Phantom yet. This film came out during the heyday of both the Broadway musical and A Nightmare on Elm Street 's franchise, so it tries to cash in on both. In this version, The Phantom sold his soul to the devil to become a great composer, but he paid the price by becoming a Freddy Krueger-like serial killer. The critics who were already tired of slasher tropes did not give favorable reviews for this, and reviewer Tim Brayton summed it up best by writing , "Doing a period piece on an '80s slasher budget was a doomed idea."
3) The Phantom of the Opera (1943) - Average Score: 69.5
Claude Rains will live on in cinema immortality for his performance as Captain Louis Renault in Casablanca , not to mention he was also the original The Invisible Man . However, just after he did Casablanca, he starred in Universal's first Phantom of the Opera movie since the 1925 silent film. While it doesn't get the same acclaim as its predecessor, critics generally favor this Phantom thanks to its lavish sets, phenomenal costumes and Rains' intriguing performance. It currently has a solid 76 percent on Rotten Tomatoes and a rating of 63 percent on Metacritic.
RELATED: The Invisible Man's Weirdest Sequel Wasn't Even a Horror Movie
2) Phantom of the Paradise - Average Score: 76
The most interesting and unique film adaptation of The P hantom of the Opera by far is Brian De Palma's Phantom of the Paradise. While Phantom is usually constricted to the Paris Opera House during the 1880s, De Palma defies the conventions with one of the most visually stunning and bizarre movies of the '70s. Instead of the usual setting, Paradise takes place in an alternate modern-day universe, with a hard rock club called "The Paradise" replacing the Opera House. This Phantom is a songwriter who sold his soul to get the woman he loves to sing his songs, only to have a record tycoon steal his music. The shocking visuals, as well as the satire of the music industry, make this arguably the most entertaining Phantom adaptation.
1) The Phantom of the Opera (1925) - Average Score: 90
If there's one adaptation of The Phantom of the Opera that's as well-known as the stage musical, it's this groundbreaking, silent film starring Lon Chaney. While The Phantom is known for his mask, the most iconic image of the character in cinema is of his unmasked face in this film. Chaney himself applied the make-up and prosthetics, which were ahead of their time, and it paid off greatly. Critics wrote about members of the audience screaming upon the face reveal, with some patrons fainting in response. To this day, critics hail it as a classic in early cinema, with Roger Ebert writing , "in its fevered melodrama and images of cadaverous romance, it finds a kind of show-biz majesty."