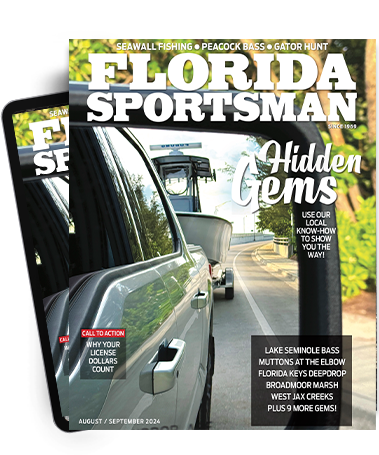 Get The Magazine
Subscribe & Save.
Digital Now Included!
Surf Fishing Secrets: How to Catch Ghost Shrimp for Bait
A surf fishing bait so abundant and so productive it's almost … spooky..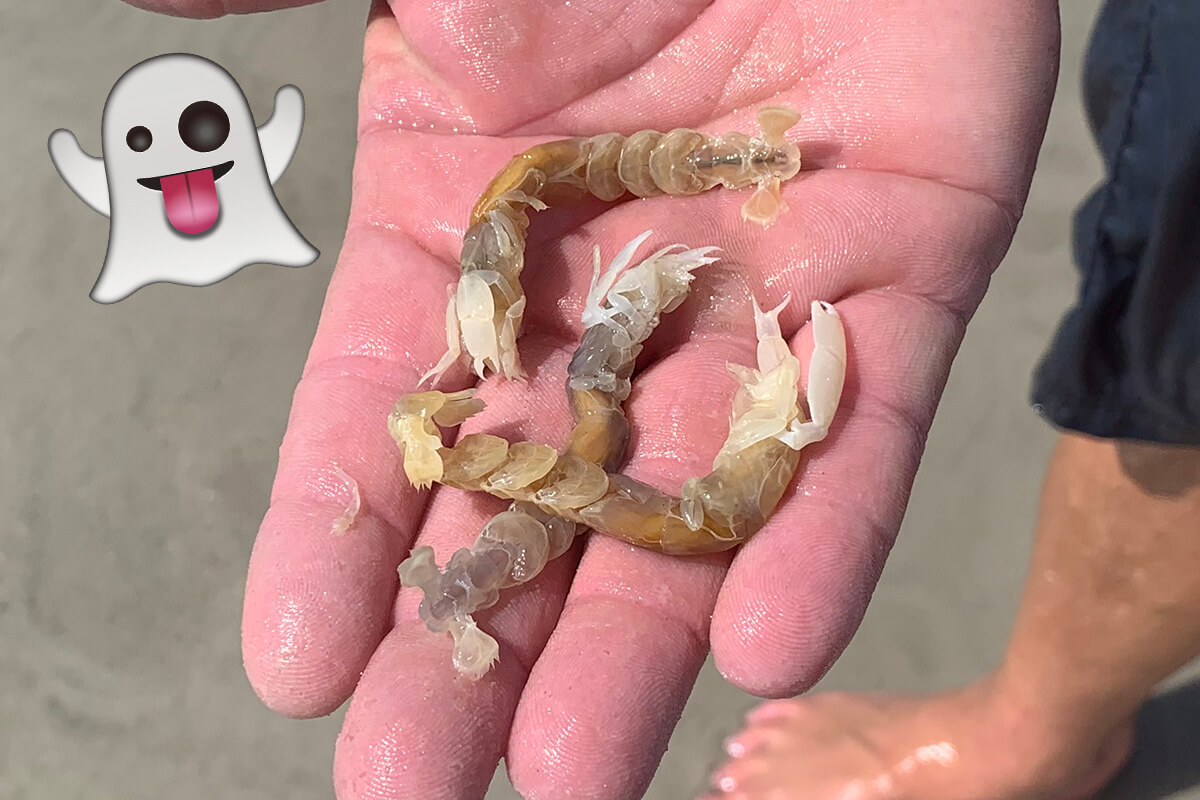 Ghost shrimp are surprisingly abundant and excellent surf bait—if you take the time to catch them.
Have you ever heard of a ghost shrimp? Yeah, me neither. How about their scientific name Callianassa subterranean ? Oh heck no. I will, however, bet that you have seen the thousands of little holes in the sand being washed over by every wave that comes in at the beach. I'll also be willing to bet you that you have dug out those holes, probably looking for a sand flea. Yeah, I've tried it too, and found nothing. Give it up. Those holes ain't from sand fleas, and they may be the mouth of a tunnel system a whole lot longer than your shovel.
Where else but YouTube could you find a video of somebody shoving a 2-foot long 2-inch PVC pipe into the sand and pulling a rubber ball up the shaft creating a suction pump that would deliver a soft-shelled crustacean no one has ever seen, that literally inhabits almost every square foot of the beaches in Florida?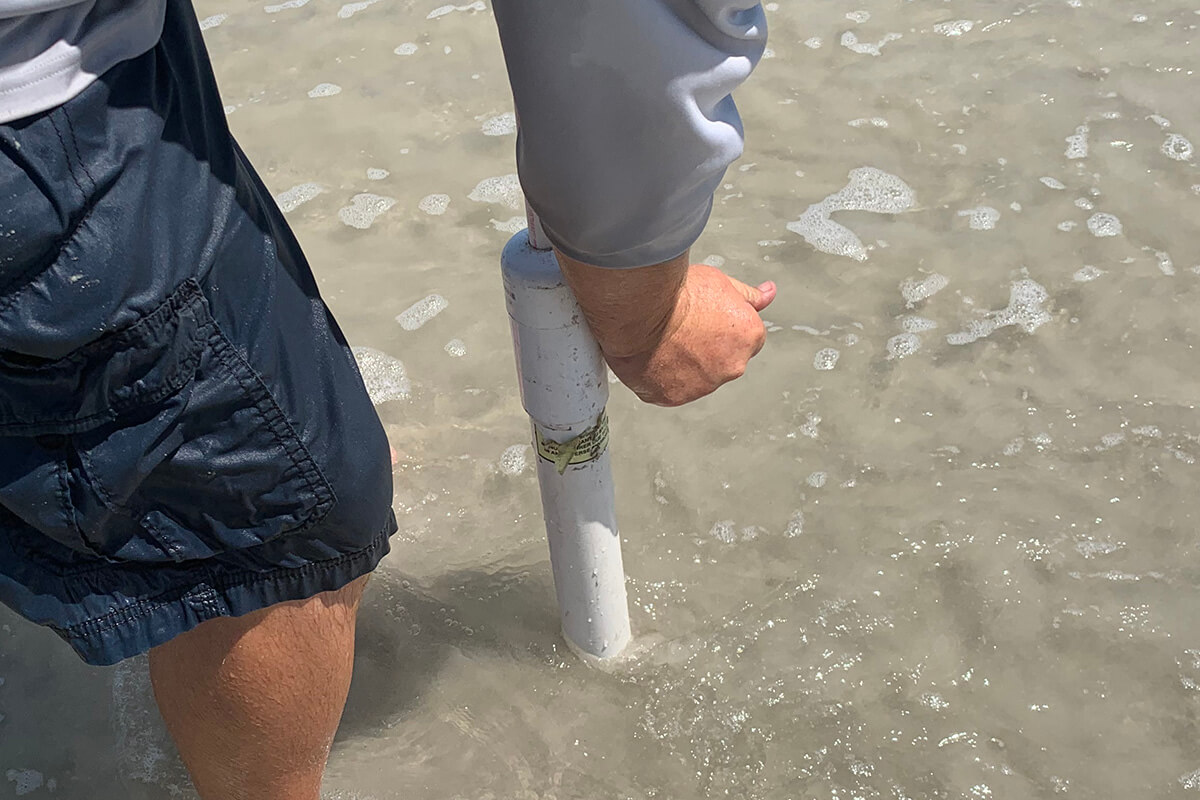 I met Spencer Brogden at Jacksonville Beach on a crowded late spring afternoon. Tourists and surfers were everywhere, making fishing impossible, but in less than five minutes Spencer had solved a lifelong mystery to me. "I knew they had to be somewhere around here," Spencer said. "I've been taking them out of the stomachs of whiting, drum, reds, and trout for most of my life, but I sure never knew they were in all the thousands of holes that exist in the wash of every wave crashing on the beach. Since I started pumping them out for bait, I've found it's easiest in tidal pools where the water doesn't move as much. It seems they stay closer to the surface, and are easier to pluck from the sand in still water."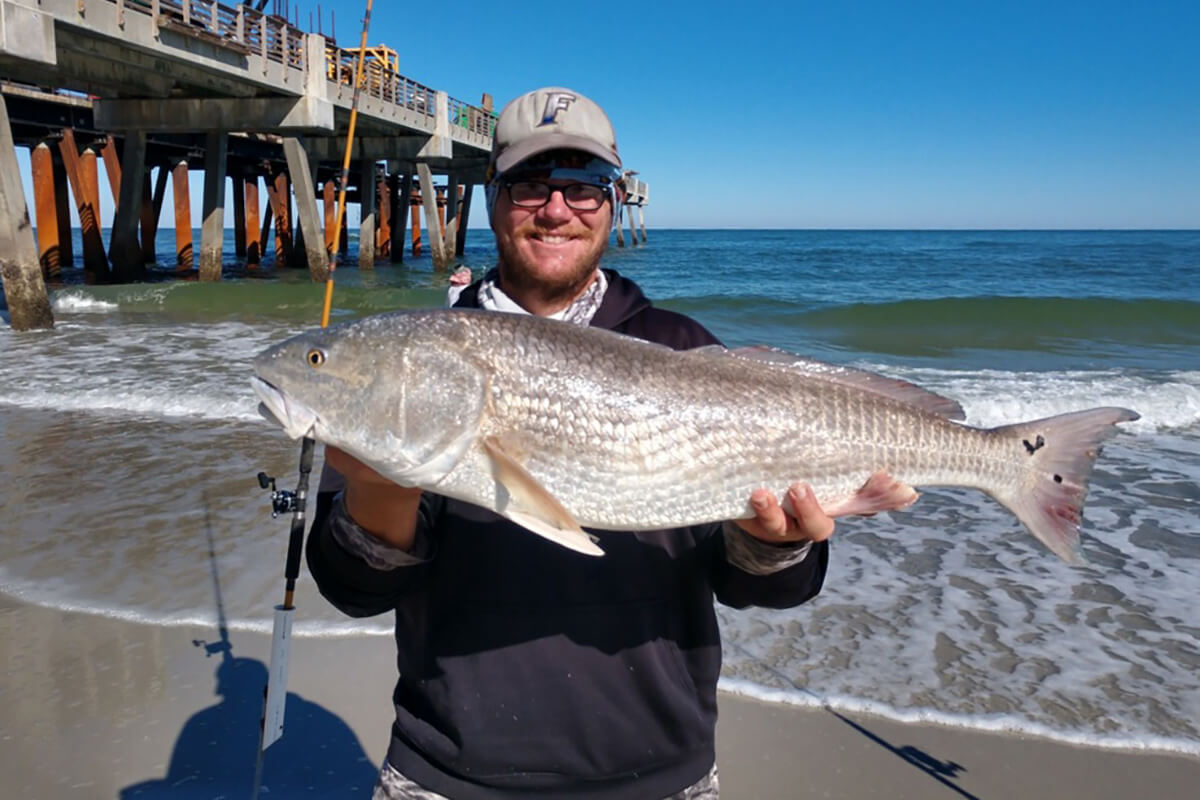 Stash the shovel. What looks like the hole of an animal just below the surface could well be much deeper. Spencer drives his pump at least 2 feet down, and the ghost shrimp will invariably be in the last little bit of sand Spencer flushes out with the pump. Invariably some of the "ghosts" he recovers will be cut in half by the pipe itself. Not to worry. Spencer says the fish will bite one cut in half just as well as a whole one.
Wikipedia describes Callianassa subterranean as a burrowing crustacean with an elongated body, a short, small carapace, and a short rostrum. The problem for fishermen is what is called a "translucent exoskeleton" that are not heavily calcified, and remains soft and flexible throughout it's life. For fishermen, that means not only does it take a little effort to catch them, you actually have to thread them on the hook, and then wrap them with Magic Thread to keep them on the hook until the bite comes (Magic Thread is an Atlas-Mike's product available online or at many tackle shops).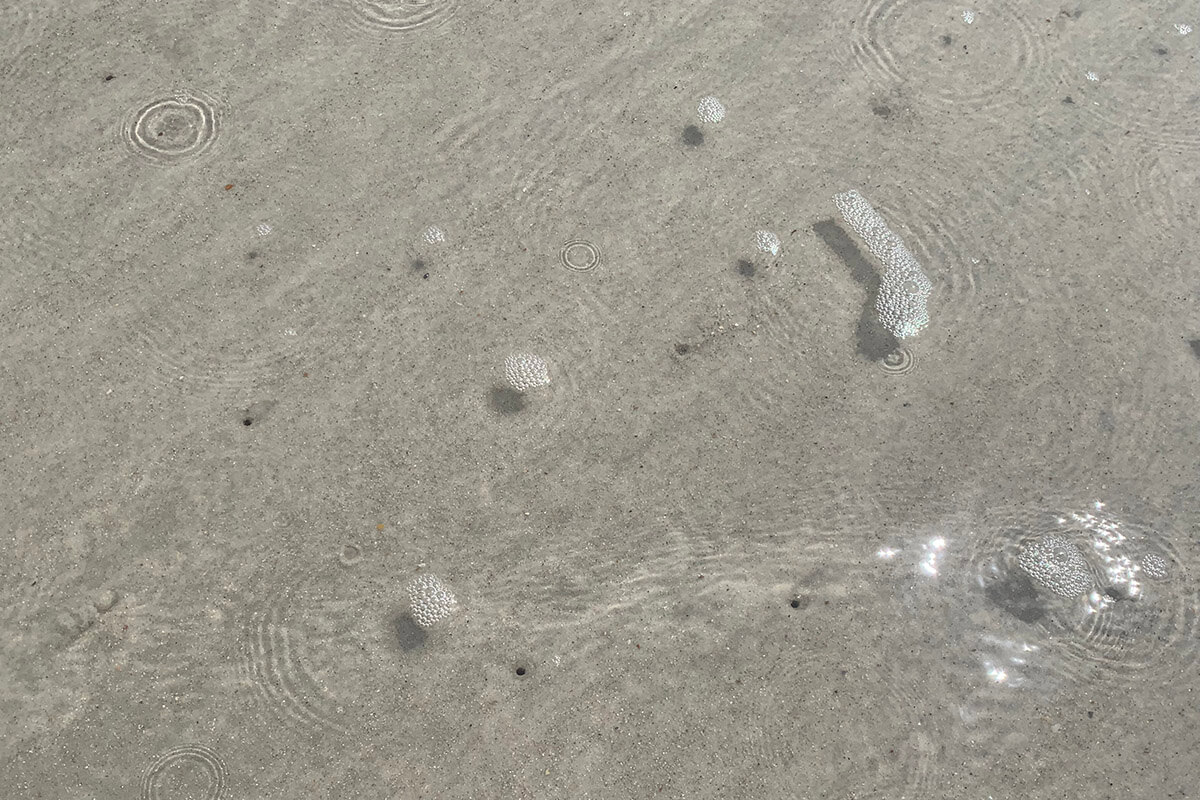 Ghost shrimp are listed as omnivores meaning they eat both plant and animal matter. They actually have claws that look like a lobster in the fact they seem oversized for their bodies. I guess the best way to describe them to people as uneducated as me: They look like a real soft mantis shrimp with lobster claws. In case you're in a rush to get down to your local beach to see if they're there, they are. Wikipedia says they are in the North Sea and just about everywhere else. The species has an absolutely incredible burrowing habit. They build a complex tunnel system that can cover up to 25 feet in length. They actually quite often intersect tunnels with sand fleas and other burrowing crustaceans.
"They've fascinated me since I started finding them in the stomachs of everything I was catching," said Spencer. "It was a buddy in Melbourne that solved the mystery for me. A simple suction pump will help you catch your bait right beneath your feet 12 months a year. It is, however, easier to find them at the lower tide stages. They don't move up and down the waterline like sand fleas, so the lower the tide stages, the easier it is to find the holes.
"I almost never hit the beach without my pump," Spencer continued. "I have tried freezing them, brining them, and just about every other way you can think of to keep them. Keeping them in a bucket of surf water, with a good sand layer on the bottom will keep them overnight, but I'm not sure it's worth the hassle. I've never seen a day I couldn't find plenty of holes in the sand. I'm always going to have my supply of clams, sand fleas, and shrimp, but I'm telling you, I've seen plenty of times a ghost shrimp would out-fish anything." FS
Florida Sportsman Magazine October 2022
Video That May Interest You
Happy Halloween, read more of our spooky stories here:
Scary Fishing Stories That Will Send Shivers Down Your Spine
10 Freaky Deep-Sea Fishing Catches
Recommended
5 Haunted Fishing Spots to Visit this Halloween Season
GET THE NEWSLETTER Join the List and Never Miss a Thing.
Recommended articles.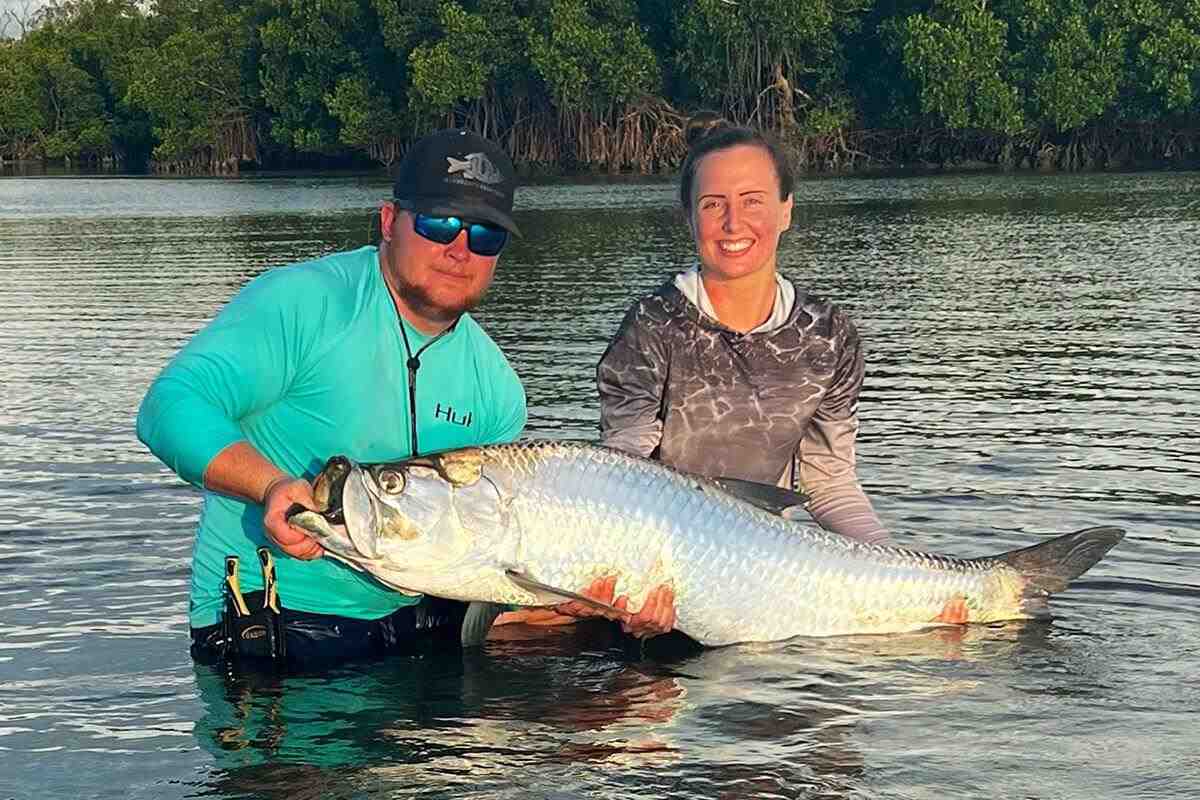 Best Baits & Rigs for Tarpon
Shelby Busenbark & Caitlyn Gatrell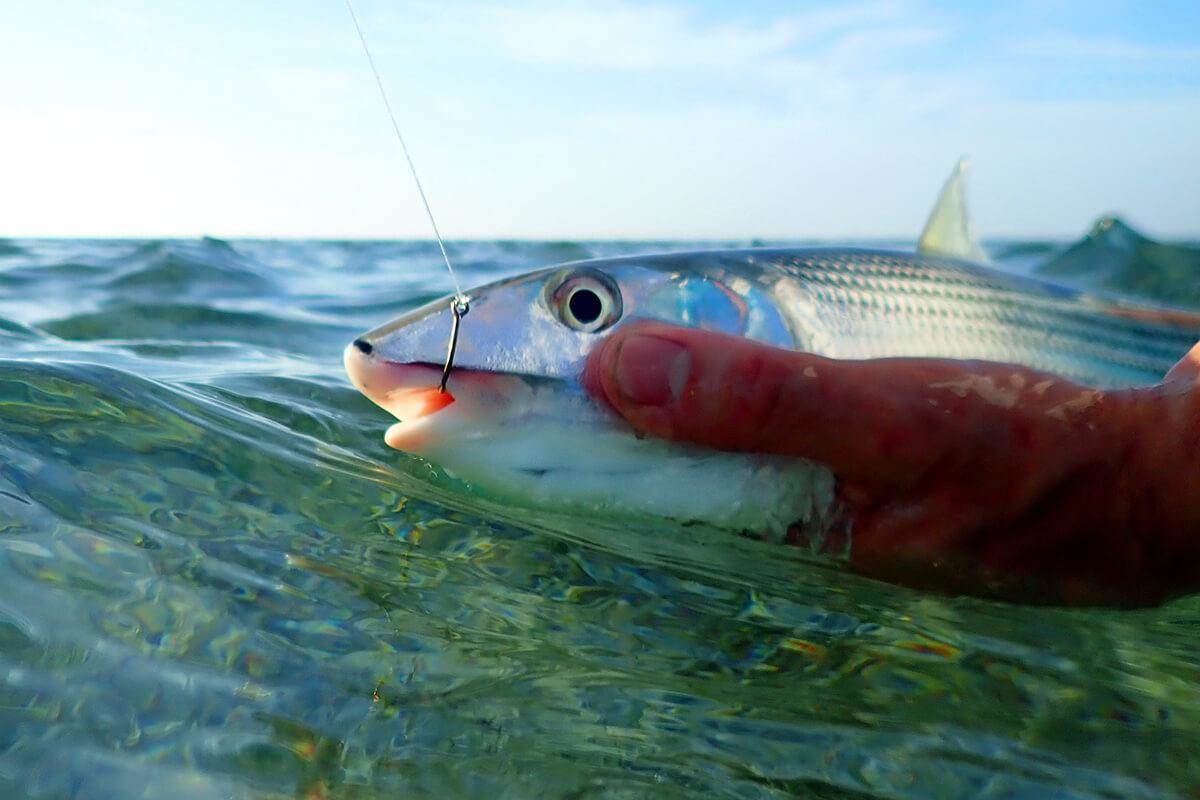 Top 9 Types Of Fishing Hooks & How To Use Them
Top 5 Florida Lakes for Catching a 10 Pound Bass
David McGrath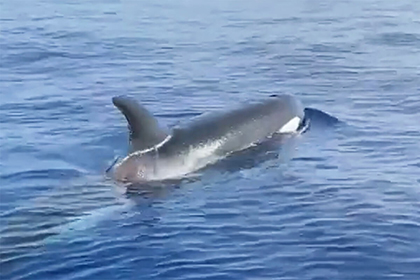 Incredibly Rare Encounter with Orca Whales Shocks Florida Keys Locals
Shelby Busenbark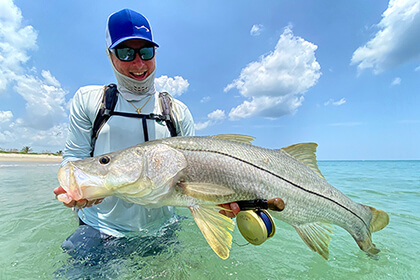 Catch Big Snook & Tarpon from the Beach, No Boat Necessary
Brenton Roberts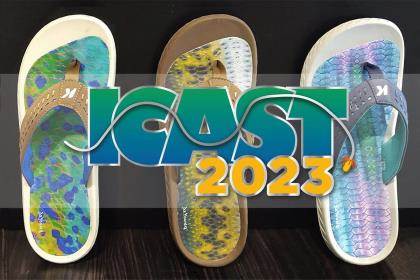 ICAST 2023 Editor's Choice: Best New Gear & Innovations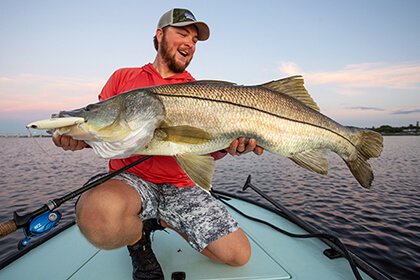 10 Best Snook Lures Right Now: Catch More Snook with These Artificial Baits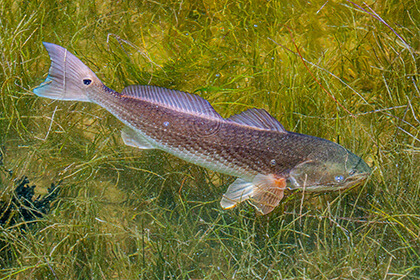 Alarming Amounts of Pharmaceuticals Found in Florida Redfish
Fly Fisherman Staff
Top 10 Lobstering Tips: How to Find & Catch Lobster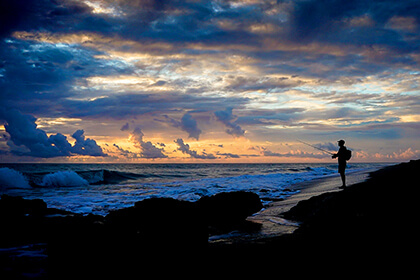 The Best & Worst Wind Directions for Saltwater Fishing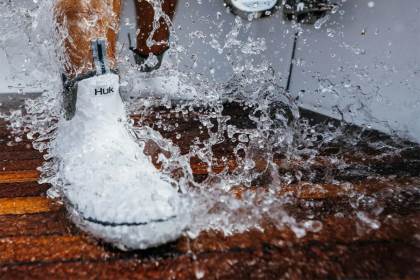 Do You Actually Need Fishing Boots? How to Shop for the Best Waterproof Boots
Jack Scott & Shelby Busenbark
Recent Videos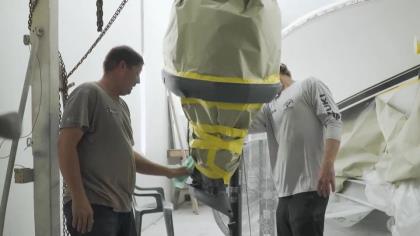 How to Repaint an Outboard Engine to Look Brand New
The team at Marine Customs Unlimited tackles an outboard color change project and explains how to properly replaint and outboard engine to look brand new.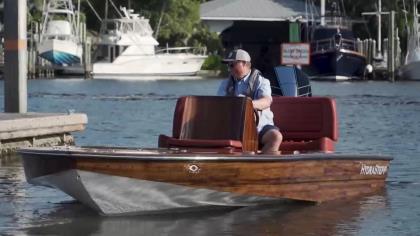 Faux Wood HydraStepp Splash Finale
The moment you've all been waiting for, Dale at Two Rivers Boatworks splashes the faux wood HydraStepp project.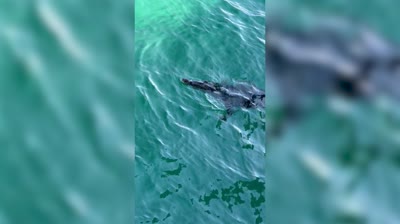 Crocodile Spotted off Popular South Florida Fishing Pier
American crocodile crashes popular South Florida fishing pier among schools of bait. Hey, crocs like mullet too.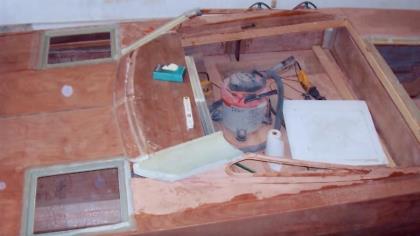 Wildfire Boat Racing Dreams
Let's take a ride with Mike and Debbie of Wildfire Marine on their personal passion project, a hand-built racing catamaran.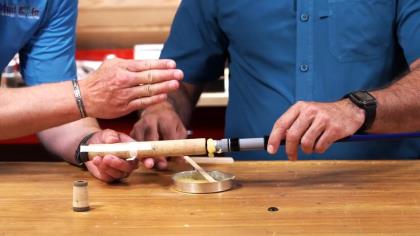 How to Build a Fishing Rod: DIY Rod Building for Beginners
Florida Sportsman Editor Jeff Weakley heads over to Mud Hole Custom Tackle HQ in Oviedo to learn how to make a fishing rod with Chris Adams & Terry "Big Show" Scroggins using fishing rod-building supplies from Mud Hole Tackle.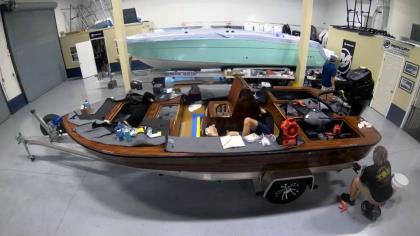 Faux Wood HydraStepp Gets Lit
The custom HydraStepp at Two Rivers Boatworks gets outfitted with a high-end LED lighting package from Lumishore, a custom console hatch and a unique rubrail, but not without a few set backs.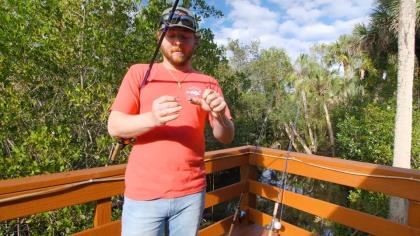 Best Live Bait Rigs for Snook & How to Use Them
Snook season kicks off on September 1, so we figured we'd help you kick it off right by covering the best live bait rigs for snook and how to use them.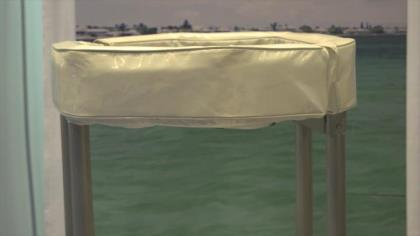 A New Sight-Fishing Essential: Modular Casting Platform from FYSH USA
Modular casting platform aims to transform flats fishing for any conditions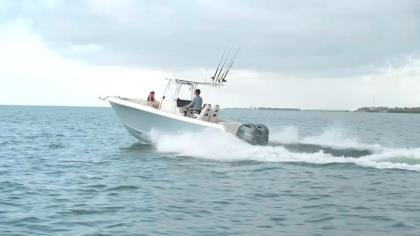 Sailfish Boats: Fishing-Focused & Family-Friendly
Here's an inside look at Sailfish Boats' Cairo, Ga., plant, where the same quality and safety is put into every boat. From the smallest to largest, every model has been built the same way since 1986.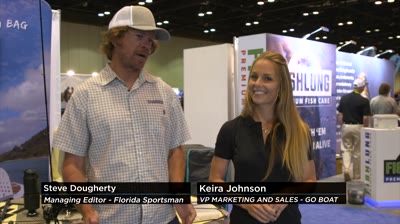 GoBoat: The Lightest & Most Portable Boat in the World
Steve Dougherty meets up with Keira Johnson of GoBoat to talk about their fascinating new product introduced at ICAST 2023.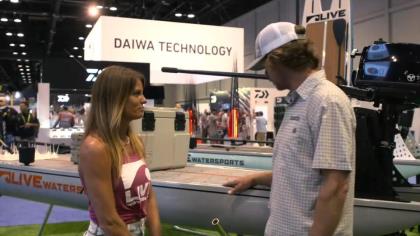 Innovative Catamaran Design in a Paddleboard: LIVE Watersports Walkthrough & Features
Steve Dougherty chats with Arianne Rohmann at the LIVE Watersports booth during ICAST 2023 about their unique catamaran-style paddleboards.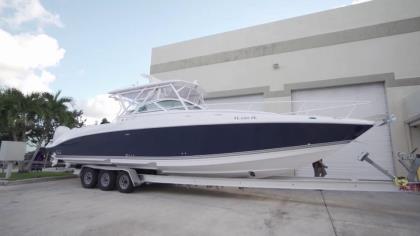 Custom Donzi 38 Dreamboat Reveal & Splash
Then the crew at TRB unveils the refreshed 38 Donzi to its owner, who is anxious to get his new dreamboat on the water for the first time.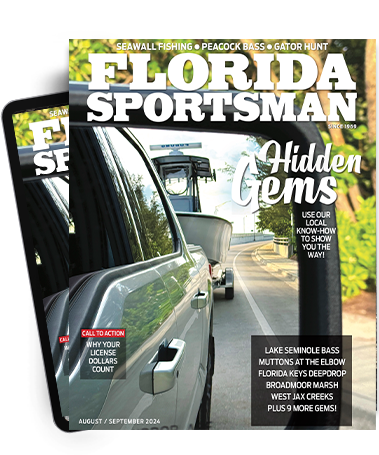 GET THE MAGAZINE Subscribe & Save
SUBSCRIBE NOW
Give a Gift | Subscriber Services
Preview This Month's Issue
Buy Digital Single Issues
Don't miss an issue. Buy single digital issue for your phone or tablet.
Other magazines.
Guns & Ammo
Rifleshooter
Shooting Times
See All Other Magazines
Special Interest Magazines
2023 Backcountry Hunter Fall
2023 Fly Fisherman Destinations
2023 Crossbow Revolution #2
2023 Tree Saddle Hunter
2023 Hunting Gear Guide
See All Special Interest Magazines
More You May Be Interested In
Get the top Florida Sportsman stories delivered right to your inbox.
Get Digital Access.
All Florida Sportsman subscribers now have digital access to their magazine content. This means you have the option to read your magazine on most popular phones and tablets.
To get started, click the link below to visit mymagnow.com and learn how to access your digital magazine.
Get Digital Access
Not a Subscriber?
Enjoying What You're Reading?
Get a Full Year of Guns & Ammo & Digital Access.
Offer only for new subscribers.
Subscribe Now
Ghost Shrimp Care: Food, Lifespan, Breeding, & Tank Mates
by Millie Sheppard
Updated: November 25, 2022
70.9K views
12 shares 0 12 0
We've been a big fan of ghost shrimp for a while now, and it goes a little further than the reasons you'll hear from other freshwater tank owners.
Sure, these little critters are incredibly useful for aquarists who want great tank cleaners or need live feed for other fish. There's no denying that.
However, we also think they can make very fun pets for the right kind of hobbyist. Their busy nature, unique appearance, and peaceful temperament are all great reasons why you should give ghost shrimp a shot.
This means no matter who you are, as long as you have a freshwater tank you should probably consider getting some.
That's why we thought it was so important to put together this resource for you. In this guide, we'll cover everything you need to know when it comes to ghost shrimp, no matter how you'll be using them!
Table of Contents
What are ghost shrimp, anatomy breakdown, ghost shrimp size, ghost shrimp lifespan, potential illness and disease, ideal shrimp tank conditions, lighting needs, minimum tank size, what to include in their habitat, water temperature, ph & hardness levels, pollutants to keep an eye on, filtration requirements, what do ghost shrimp eat, general behavior & temperament, ghost shrimp and bettas, ghost shrimp breeding, it's time to pick some up for yourself.
Ghost shrimp are a unique type of critter to keep in your freshwater aquarium. For many seasoned aquarists, these small shrimp are used as live feed for much larger creatures. However, others choose to keep them as pets due to their distinct looks and surprisingly playful temperament.
These little animals hail from the fresh waters and lakes in North America. Additional information about their origin is not as well-defined as some other freshwater aquarium shrimp . These critters were formally classified all the way back in the early 1800s!
As the aquarium community started to form and grow, they quickly became useful and common creatures to include in freshwater tanks.
Ghost shrimp are incredibly active, good for the health of your tank (because of the algae they eat ), and are easy to breed. Thus, the role that the shrimp play in the world of aquaculture is a big one!
Appearance & Size
Ghost shrimp (palaemonetes paludosus) are sometimes also called Glass Shrimp. Whatever you decide to call them, it's not hard to see why they received those names. The entire shrimp is transparent.
The reason for this is simple:
Their transparent nature is used as a defense mechanism in the wild. It's very difficult for most of their natural predators to spot them as they scavenge the bottom of the riverbed.
Even in a fish tank, they can sometimes be hard to spot among decor and plants.
With that being said, there are some slight variations in appearance that you can see. Some subspecies have subtle markings on their backs. These will typically come in the form of colorful dots.
Beyond that, you can always look for their internal organs. Despite the clear exteriors, ghost shrimp have fully visible eyes and digestive tracts.
If you can get close enough to examine your shrimp, you'll notice a segmented body. The largest portion, called the carapace, is tough. it's meant to protect all of the important organs underneath, such as the heart, brain, gills.
The tip of the carapace is called the rostrum. It's a rigid beak-like section that's often used for rummaging through the sediment. While they're usually peaceful, this jagged body part can also be used for defense if it's needed.
Beady little eyes can be found poking out from either side of the rostrum base. Look a little further, and you'll see two pairs of antennae. One pair is long while the other is short.
The antennae are usually clear like the rest of the body, though you might see some light coloration on a few ghost shrimp.
These thin antennae are very important for your shrimp's well-being. They act as sensory organs that help them navigate the environment and gather some crucial information about the chemical composition of the water.
Below the shrimp's head, you'll find six flexible segments. They're much softer and more flexible than the tougher carapace. Look closely, and this section may look very familiar to you.
It looks like any other shrimp that you might have eaten, albeit much smaller. The first five sections are attached to the pleopods, which are limbs used for swimming. The final sixth section holds the tail.
In terms of size, ghost shrimp don't get much larger than one and a half inches. Females might get a bit bigger than that, but most adult shrimp hover around the same average size.
They're not that wide either.
Adult shrimp are usually no wider than an eraser on the end of a pencil. They're much thinner than other freshwater shrimp species, which is one of the many reasons why they're often the go-to when it comes to live feed.
Ghost Shrimp Care
The great thing about ghost shrimp is that they're very hardy and easy to care for. In most instances, aquarists won't have any issues keeping the shrimp healthy.
As with all aquatic life, the key is to keep tank conditions healthy.
Ghost shrimp have a very short lifespan of only one year. During that year, they'll grow rapidly. Once they outgrow their current exoskeleton, they'll shed/molt it to grow another one.
This can happen a lot throughout the year, so don't be surprised if you find several transparent shells around the tank. Fortunately, you don't have to worry about picking them out.
The shells will quickly become a food source for other shrimp. After shedding, your shrimp will probably hide for a bit. This is because the new shell they get is very thin, making them vulnerable.
There are a few diseases that can affect ghost shrimp. They're rare, but it's smart to know what they are in case you have to deal with them.
The most common is called Vorticella. It's a protozoan that can cause your shrimp's otherwise clear shell to look white and moldy. Vorticella comes from algae and other animals.
Because of the shrimp's scavenging behavior, they often get it from munching on infected organic matter. Luckily, you can treat it with water changes and salt.
Another issue you might encounter is a bacterial infection. Infections are pretty easy to spot on ghost shrimp because of their clear bodies. It will look like a pinkish swollen spot.
Unfortunately, bacterial infections are almost always fatal. Your best bet would be to remove the affected shrimp and keep an eye on others. The infection can easily be spread to other shrimp.
When you walk into a pet shop, you'll probably find the ghost shrimp in a simple bare tank with no decorations in it at all. These are shrimp that have been delegated as feeders.
However, if you plan on keeping your shrimp as pets you're going to want to provide them with a nicer environment to live in.
Fine substrate is best for the bottom of the tank. These creatures are bottom feeders, so they will spend most of their time digging through the sandy bottoms of their environment. There really isn't a good reason why you should consider alternatives to fine sand.
Tanks with large chunks of gravel are not going to be good for your shrimp. Not only are they impossible for your ghost shrimp to move, but they can actually cut through their exoskeletons and cause harm.
To accompany the sand, fill your tank with plenty of live plants. In the wild, ghost shrimp usually feed on algae and tiny bits of organic matter from the local plant life. Introducing live plants into your tanks will give your shrimp something to clean.
This will also provide them with new places to explore and hide (more on that below). Plants like Java moss and hornwort are best.
Ghost shrimp don't have any specific lighting requirements like other fish. They stay close to the bottom of the tank and don't have a clear day/night cycle that you have to worry about.
As a result, standard aquarium lighting is all you need. Just make sure that the lighting doesn't affect temperatures too much if you plan on leaving it on throughout the day.
At the very least, you should have a 5 gallon tank (larger is better of course). Because the shrimp are so small, they don't need a ton of room to roam.
For shrimp you want to keep as pets you should aim for a ratio of three to four ghost shrimp per gallon.
While the clear nature of their bodies is great for keeping them hidden, ghost shrimp still need hiding places they can access whenever they're feeling anxious. If you have other fish in the tank with them, they will need some spots to hide if the fish start to get aggressive.
Plants are the best option. ghost shrimp blend in effortlessly among thick leaves and underwater brush. However, you can also introduce other decorative items.
Rocks, driftwood, and even plastic decorations will do good. Just spread them throughout the bottom of the tank to give your shrimp plenty of places to feel comfortable.
Water Parameters & Quality Needs
When it comes to water quality, ghost shrimp are pretty easy to please. They're quite hardy and can thrive in most water conditions. Although, we highly recommend sticking with the recommended levels below to ensure that they're as healthy as possible.
Ghost shrimp prefer warmer waters. Temperatures between 65 degrees and 82 degrees Fahrenheit should do just fine. Some breeders go beyond that wide temperature range and get away with it, but if you're keeping them as a pet you should live withing these guardrails.
The reason for this is that most breeders are using their shrimp as live fish food. They don't care much about the well-being of the shrimp and are causing them stress and health issues by choosing to ignore these water temperature limits.
Ghost shrimp prefer a pH balance between 7.0 and 8.0 . The water can also be slightly hard. A hardness rating between 3.72 and 6.75 should do just fine.
In addition to staying on top of pH and hardness levels, you should also monitor pollutants. Ghost shrimp don't have as much biological output as other aquarium creatures. However, a large population of shrimp in a small tank can throw things off balance pretty quickly.
You need to monitor the amount of ammonia, nitrate, and nitrite that's in your water. Both pollutants have the potential to kill your shrimp. But, they're also necessary for the growth of aquatic plants, which are needed to keep these shrimp healthy.
It's a fine balance that you need to monitor regularly. Ammonia and nitrate levels should be kept between 5-10 PPM . You can easily control the levels by performing water changes regularly.
Also, you need to be wary of copper. Copper is found in some fish medications. Unfortunately, it's fatal to ghost shrimp.
If you need to medicate other fish in the tank, make sure to read the ingredient's label and steer clear of any copper-based products.
As for filtration, ghost shrimp don't need much help in this department. They will do a great job contributing to the cleaning process on their own! This means a standard sponge filter will do.
As we mentioned earlier, these shrimp are natural scavengers. In the wild, they feed on fish and plant waste. They're so tiny that they usually aren't able to eat other creatures!
In a tank environment, these shrimp will do pretty much the same thing. They'll stick to the bottom of the tank and nibble on anything they can get. You'll often find them feeding off of the plants you have in the tank or catching fallen pellets that your other fish didn't eat.
If you have a tank that only has ghost shrimp, the feeding process will be a breeze. They'll eat any standard flake or pellet food. Pellets are best, as they can sink down to the bottom where they hang out.
Remember, they are tiny. They don't need a ton of food to keep them healthy. Consider a tiny pinch of flakes for a group of shrimp.
Note: Here's a common new owner mistake to avoid. You can sometimes see the little shrimp swimming up to the top to nab some flakes, which can make it tempting to encourage them to do it again. Be careful though, it's possible to overfeed ghost shrimp and this is one of the fastest ways to do it.
Ghost shrimp are very peaceful creatures. They don't bother other fish and will spend most of their time doing their own thing at the bottom of the tank and looking for things to snack on.
To stay safe, they may spend a few days hiding out in the plants, under rocks, or in any other crevice they can find. Because of their clear bodies and shy nature, it can sometimes be hard to locate them in your tank!
Good (And Bad) Tank Mates
The best tank mates for ghost shrimp are any other peaceful small fish. Two of the common choices are:
Barbs that aren't too large
You can also pair them with other peaceful bottom dwellers like Kuhli loaches , freshwater snails , Cory catfish , Cherry Shrimp , and Amano shrimp . These tank mates will mind their own business and let your ghost shrimp do their thing undisturbed.
As for tank mates to avoid, you should avoid pairing them with any aggressive fish no matter what.
As a good rule of thumb, don't put ghost shrimp in the same tank as larger fish that feed off live food and are big enough to consume the shrimp. They'll immediately go after your precious shrimp, so keep the tank as peaceful as possible.
One of the most common tank mate questions we hear is in regards to betta fish . This is quite common for almost all the care guides we put together due to the popularity of the fish.
In this case, ghost shrimp and betta fish tend to not good tank mates. This isn't always the case and the translucent nature of your shrimp might keep them out of trouble if your betta is relatively calm.
However, keeping them apart is the safest move to make.
Breeding ghost shrimp is very quick and easy. One recommended trick is to set up a separate breeding tank for the sake of simplicity later on in the process. Males and females look identical until they reach maturity .
When they are adults, females will start to develop bright green eggs. Of course, you can spot these eggs pretty easily because of the clear body. At this point, the breeding process is ready to start!
The eggs will be laid on the female's legs. Females will produce upwards of 30 eggs a week, so be prepared for a bit of juggling on your end.
First, when you see these eggs make sure to wait a few days.
This provides ample time for the males to fertilize the eggs. Once this has happened, move her to a separate breeder tank to give the eggs time to hatch. Hatching can take as long as three weeks .
When they're hatched, move the female back to the regular community tank and let the little baby shrimp grow up a bit. Introducing the babies into the community tank too soon is not a good idea since they might get eaten by the adults.
The breeder tank should have live plants in it as well. The babies are too small for flakes, so they'll feed off of the plant matter in order to grow.
That's pretty much it when it comes to breeding! Like everything else when it comes to ghost shrimp, it's a pretty simple process to learn!
If you don't have some already, we hope this guide has helped convince you to go out and get some ghost shrimp for your tank.
The number of benefits they can offer is immense, and the cost of buying them is shockingly low by comparison.
Not only that, but they're unbelievably easy to take care of. It doesn't matter if you want them as pets, live feed, or intend on breeding them, ghost shrimp don't require a lot of extra attention.
These critters are continuing to prove that they're worthy inclusions in the freshwater tank community, and we don't see that changing for quite a while.
Millie Sheppard
As an avid Aquarist, Marine Biologist, and PADI Diver, Millie is dedicated to exploring and preserving the wonders of our oceans. She is looking forward to create a career in the field of aquatic ecosystems based on a deep-rooted love for marine life and a commitment to environmental conservation. She is always eager to connect with fellow marine enthusiasts, scientists, conservationists, and publications seeking engaging marine-related content. Feel free to reach out to Millie to: [email protected]
You May Also Like
Clown Loach Care: Tank Size, Food, Lifespan, Tank Mates…
by Alison Yang
Updated: November 17, 2022
Vampire Crab 101: Care, Habitat Setup, Tank Mates & More
Updated: September 5, 2023
© FishLab 2021 - All right Reserved
Ghost Shrimp Care Guide (All You Need to Know)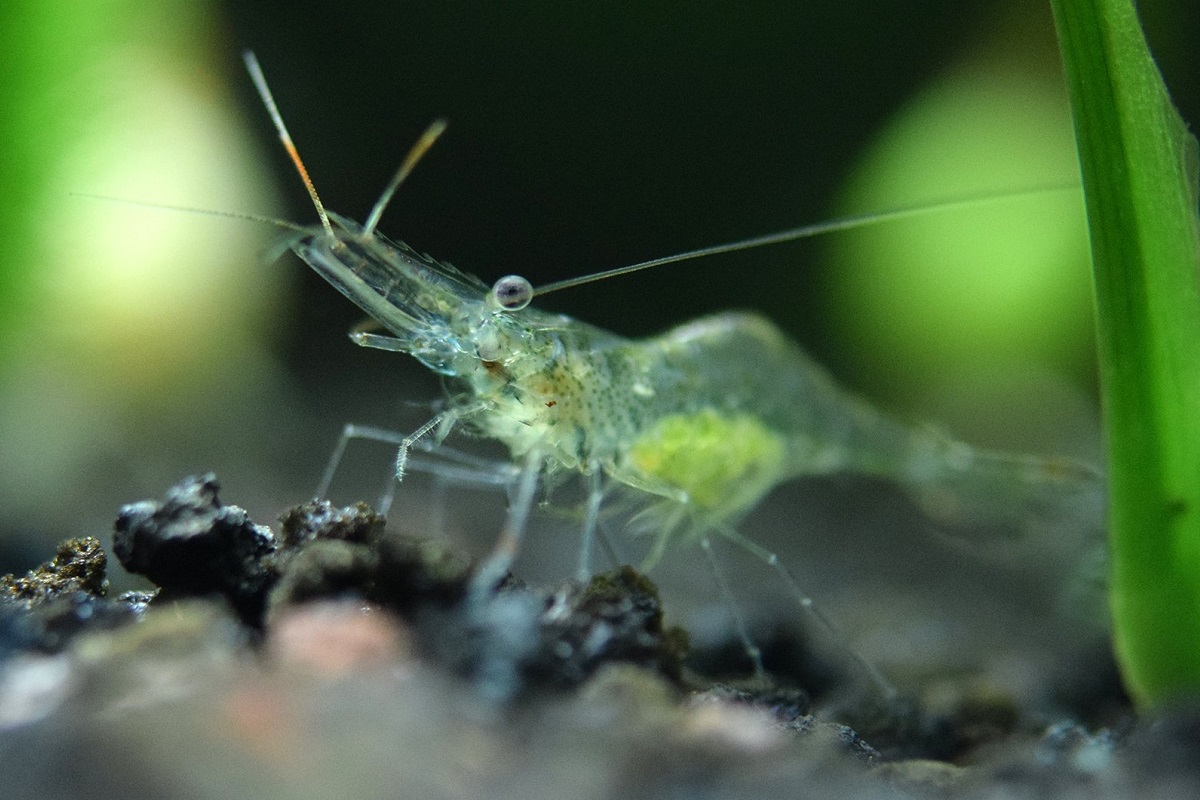 Ghost shrimp ( Palaemonetes paludosus ) are a great addition to home aquariums for fishkeeping enthusiasts and experts alike.
These crustaceans are omnivores that work overtime to keep your tank clean and have a unique appearance, given that they are almost completely transparent!
While ghost shrimp are relatively easy to care for, you may have a few questions if you're a beginner.
You may be wondering what you feed them or who can even be in the same tank as them. To find out how to raise happy, healthy shrimp, keep reading.
What is a Ghost Shrimp?
The ghost shrimp is a dwarf species of freshwater shrimp. They are native to the southeast area of the United States. Another name for ghost shrimp is glass shrimp.
The names ghost shrimp and glass shrimp come from the fact that these ocean-dwelling invertebrates are almost entirely transparent.
This can make them very hard to spot in certain environments and lighting. However, they can be hauntingly beautiful when you can see them.
Ghost shrimp can act as ornamental shrimp for your aquarium or as live bait for larger aquarium breeds.
While they are usually almost completely clear, most ghost fish have slightly greenish or light brown spots.
As a dwarf species, they are very small, only reaching a maximum of 2 inches. On average, most ghost shrimp are usually only about 1.5 inches, with the females often being smaller than the males.
Compared to other fish species, ghost shrimp have a very short lifespan. On average, they tend to only live for about a year.
Ghost Shrimp raised for feeding larger tank mates usually don't live nearly that long because their carnivorous tank mates will eat them before that and because aquarists don't typically raise them with longevity in mind.
Ghost Shrimp Molting
Like all shrimp, ghost shrimp go through a molting process when their old carapace gets too small for their growing body. When a shrimp is still young, it will molt about once a week.
Older shrimp will molt about once a month. When your shrimp is ready to shed, the ordinarily transparent body will become slightly more opaque as a new shell builds up beneath the old one.
When your shrimp is ready to molt, it will curl up, and the old shell will split at the joining of the tail and cephalothorax. The shrimp will then pull the front of its body out first before pulling out the rear.
It can be hard to see which shrimps are molting when they live in larger groups. Because ghost shrimp have a transparent body, a molted shell can look like a ghost shrimp, so much so that you may think that your shrimp is dead if all you see is the old shell.
This is more likely when you consider that newly molted shrimp like to hide for the first couple of days as they are very vulnerable.
It is easy to tell the difference between a dead shrimp and a leftover shell. An old exoskeleton will be transparent, much like a live ghost shrimp. Meanwhile, a dead ghost shrimp will turn a whitish pink.
Tank Size For Ghost Shrimp?
Ghost shrimp are very small, they don't need much room. If you only keep a single ghost shrimp, you can use something as small as 2 gallons.
If you own a few shrimp, you can use something as small as a 5-gallon tank. In the case of all tanks, it is easier to maintain good water quality with a larger tank.
Also, shrimp are bottom feeders, so they will help keep the tank clean by eating the old food and droppings from other fish. They will even eat their old shell after molting.
Shrimp are a hardy species that don't require specialized or hypervigilant filtration.
A standard filter appropriate for the size of your tank will be enough. Try not to get a filter rated for a larger tank, as these small shrimp are likely to be pulled into the intake filter.
If you want to avoid your shrimp getting stuck in the filter, your best option is to use a sponge intake filter or a sponge insert in a standard canister filter. If you have a sponge filter, you will likely see your shrimp on the filter eating the bits of debris that get trapped there.
Cycling Your Fish Tank
When setting up a new tank for your shrimp, remember to ensure that you have properly cycled it first.
Cycling your tank encourages beneficial bacteria to grow in your tank so that it can remove harmful ammonia and nitrites.
The simplest explanation of how this is done is simply adding a few fish flakes to the tank every 12 hours.
As the fish food breaks down, the process will add ammonia to the water. One kind of bacteria will emerge that turns the ammonia into nitrites. After a little more waiting, the second form of bacteria that turns nitrites into nitrates will appear. Nitrates are not harmless to fish in small doses.
With this method, the entire cycling process can take anywhere from 6 to 8 weeks. However, if you want to speed up the process, you can either introduce plants, algae wafers, or gravel or a filter from an already established tank.
Before taking anything from an established tank, ensure that there are no diseases in that tank to avoid cross-contamination.
Aquarium Lid
One additional factor you should consider for your tank is a lid. Shrimp are excellent jumpers, and they can and will leap out of the tank. If you don't want to find shrimp on the floor, your best bet is to get a tight-fitting lid with few gaps.
Ghost shrimp don't require any specific lighting. They are fine under bright lights or no light at all. Remember that bright lights will severely limit their visibility, thanks to their transparent bodies.
Hiding Places
To have happy shrimp, however, ensure that you have plenty of places for them to hide, either in decorations or plants. If you are using live plants, choose lighting that is best for your plants rather than worrying about the shrimp.
Is Sand Substrate Needed
No, you do not need sand substrate to keep ghost shrimp, despite it being the floor covering in their natural habitat.
Since ghost shrimp are a hardy species, they don't need any particular substrate. They will generally be reasonably happy, whether sand, gravel, or anything in between.
When picking a substrate for your shrimp tank, instead focus on the needs of your other inhabitants. If your plants or tank mates need a particular substrate to flourish, prioritize their needs.
However, one thing you might want to consider for ghost shrimp is the color of the substrate. As ghost shrimp are transparent, they are most challenging to see with light substrates.
Opt for something dark like black sand or pebbles if you want the most visible tiny shrimps.
Best Food For Ghost Shrimp?
Ghost shrimp are not picky eaters. They will eat just about anything that lands at the bottom of their tank. When a ghost shrimp is feeding, you will often see it sifting through the sand or gravel at the bottom of that tank.
The very best food for a ghost shrimp is fish flakes, algae, shrimp food, blanched vegetables like romaine or zucchini, blood worms, spirulina, or leaves.
When feeding a ghost shrimp, you may want to use a glass feeding dish. Since they feed on algae, waste, detritus, plant matter, and microorganisms at the bottom of the tank, their food can get lost in the substrate.
You should also know that ghost shrimp eat very aggressively. If you are keeping a group of them, it would be good to have a large feeding dish so that all the tiny shrimp have enough room to eat without any fights breaking out.
Feeding Schedule
Ghost shrimp don't need to be fed very often. This is particularly true if they are in a tank with other fish. They will simply eat whatever drifts to the bottom of the tank.
As a general rule of thumb, when they are in a tank on their own, they can be fed every 1 to 2 days.
You should see them going after the food right away when you feed them. If they don't, they are likely not hungry, and you can wait another day. Also, remember to remove any uneaten food in about four hours.
If you have a tank with plenty of plants, you could even go a little longer without feeding them as they will graze on the plants.
Gut-Loading
When keeping ghost shrimp as a food source for your larger fish, you still need to pay attention to their nutrition. Feeder fish typically are not treated very well, and as such, do not make a nutritious snack for your larger fish.
As you prepare your ghost shrimp for another fish to eat, gut loading is your best practice. In this, you keep the ghost shrimp in a separate tank for a few weeks and feed them highly nutritious food.
You will want to tailor the actual nutrients to what fish will be eating them rather than what is best for the shrimp itself. After those few weeks are up, you will have a healthy shrimp and, more importantly, a nutrient-packed meal for your larger fish.
Another concern you may have in raising ghost shrimp as feeder fish is parasites. The only parasites that ghost shrimp are known to carry are nematodes.
Luckily, the nematodes carried by ghost shrimp are harmless to larger fish, making them a safe and fun bottom-feeding tank mate.
Ghost Shrimp Diseases
There aren't many diseases that will affect ghost shrimp.
For the most part, there are only two main diseases that you should keep an eye out for. Thanks to their transparent bodies, these illnesses are very easy to spot.
This is the most common illness that you can expect to see in ghost shrimp. It is a protozoan that your ghost shrimp can pick up from algae or other fish.
If one of your ghost shrimp has vorticella, you'll notice their usually clear body turning white and moldy. Thankfully vorticella is very easy to treat. All it takes is frequent water changes and salt. No medication is needed.
Bacterial Infection
Like all living things, shrimp can occasionally pick up an infection from harmful bacteria. The condition will look like a small pink spot on their body.
When you notice a bacterial spot, you should remove that particular shrimp from the tank. Hopefully, doing so will stop the spread of the infection to other shrimp in the tank.
It is so important to remove the infected shrimp as soon as possible because a bacterial infection is fatal. If the rest of your shrimp get it, there is a chance that you will lose all of your shrimp to the disease.
Good And Bad Tank Mates
Ghost shrimp do best with any peaceful, small fish or fellow bottom feeders.
Some common fish that you often see at companions are barbs, goldfish, and tetras. If you want to try fellow bottom feeders, you can add other species like red cherry shrimp and Amano shrimp. You can also add freshwater snails, Kuhli loaches, and cory catfish.
Bad tank mates would include any aggressive fish. This is a wide-ranging list, ranging from the notoriously aggressive cichlids to the territorial Oscar.
As a general rule of thumb, do not pair your ghost shrimp with any fish that would like to eat them. If you do this, you may find that you don't have ghost shrimp for very long.
Ghost shrimp and betta fish can sometimes be tank mates. If your betta is big and your shrimp are small, there is a good chance that the betta will try to eat them.
If, however, you have a smaller betta fish, there is a chance it could work out for them. If you test out compatibility between your ghost shrimp and betta, we recommend introducing just a few at first. Otherwise, you risk losing more than you bargained for.
Can You Breed Ghost Shrimp in Aquariums?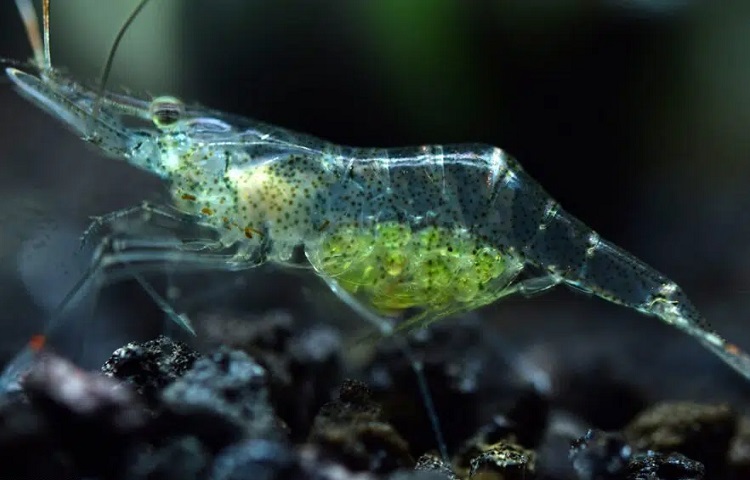 You can breed ghost shrimp, but it's not for beginners.
First off, you will need a separate breeding tank for them. Young shrimp are very vulnerable, especially to other fish. The tank can be pretty simple with just a basic sponge filter. A sponge filter will keep the small shrimp from being sucked into the water purification system.
We highly encourage putting live plants in your tank for the best environment for baby shrimp. Not only do they make a lovely addition to any tank, but they also provide a source of food and a hiding place for your hatchlings.
If you'd prefer not to deal with live plants, driftwood is another natural option.
Breeding Ghost Shrimp
When a female ghost shrimp is ready to start breeding, it will become berried. This is the process in which the shrimp forms a small collection of eggs on the underside of her tail. The eggs will be green and look something like a collection of berries. Hence the name berried.
Once the eggs are ready to be fertilized, the female will release pheromones into the water, attracting males to her. The males will then come and fertilize the eggs.
When trying to breed ghost shrimp, keep an eye out for berried females in your main tank. Once you spot them, leave them in the community tank for a few days. This will ensure that the males have plenty of time to swim over and fertilize those eggs.
After those few days are up, transfer the berried female into the breeding tank, as this will keep her safe while you're waiting for those eggs to hatch.
Caring for Larvae
It may take about a month for the eggs to finally hatch. You'll know when it's time because the small green eggs fall off your shrimp's tail.
The moment that the eggs hatch, it is highly recommended to transfer the female back to the main tank.
This is because shrimp are scavengers, and they are not picky about what they eat. Yes, that even means their own larvae.
As the shrimp larvae grow, they do well with a diet of spirulina or infusoria. As mentioned above, they will feed on any live plants, like java moss, as well.
The shrimp will remain as larvae for about a week. After this point, they will change into shrimplets. The shrimplets can eat the same diet as adult shrimp, though be sure to adjust the amounts of food you are giving them to account for their smaller size.
You should keep the shrimplets in the breeding tank for about five weeks. After this point, they are large enough to join the rest of the shrimp population.
As you can see, the ghost shrimp species are super easy to care for, making them a great addition to your tank of other small peaceful fish.
The main takeaways are to keep them away from larger fish that may eat them and invest in a filter that won't suck them up.
More topics
Ian Sterling
I've been keeping fish for over 30 years and currently have 4 different aquariums – it's an addiction. I'm here to teach you everything there is to know about fishkeeping.
I also use this site as an excuse to spend lots of money on testing and reviewing different aquarium products! You can find my reviews here .
Leave a Reply Cancel reply
Your email address will not be published. Required fields are marked *
Save my name, email, and website in this browser for the next time I comment.
Be notified about new blog posts
Sign up with your email for our newsletter and be notified when we publish new blog posts. Don't miss valuable advices.

Join our loyalty program & earn points every time you shop!
Time to start shopping!

Shop all Brands


Tanks & Accessories
Featured Shops

Reptile Shop
Accessories & Decor
Heating & Lighting
Care & Wellness
Reptile Deals
Bearded Dragon Care Guide

Small Pet Shop
Care & Health

Clothing & Accessories
Home & Yard Cleaning
Pet Memorials
Chicken & Poultry
Featured Brands
Pet Services
Learning Center
EXTRA 20% Off Online Only
Small Pet Deals
Curbside & In-Store Pickup
Free Same-Day Delivery
Save with Autoship
Farm Animal

our experts are available to help:
account log in
Account sign up, login required.
Autoship orders require an account for recurring orders. Please sign in or create an account to complete your purchase.
forgot password
Enter your email address and we will send you a link to reset your password.
We apologize for the inconvenience. Try creating a new account.
If an account exists for this email, we've sent a temporary link to reset your password.
If you don't receive this email, check your SPAM folder or create an account.
change password
Please enter your new password.
Password has been successfully updated.

Your browser's Javascript functionality is turned off. Please turn it on so that you can experience the full capabilities of this site.
find a store
With over 1,500 stores nationwide, you can find the products, PetSmart Grooming, training, PetsHotel boarding, Doggie Day Camp, and Banfield veterinary services you need.
see all locations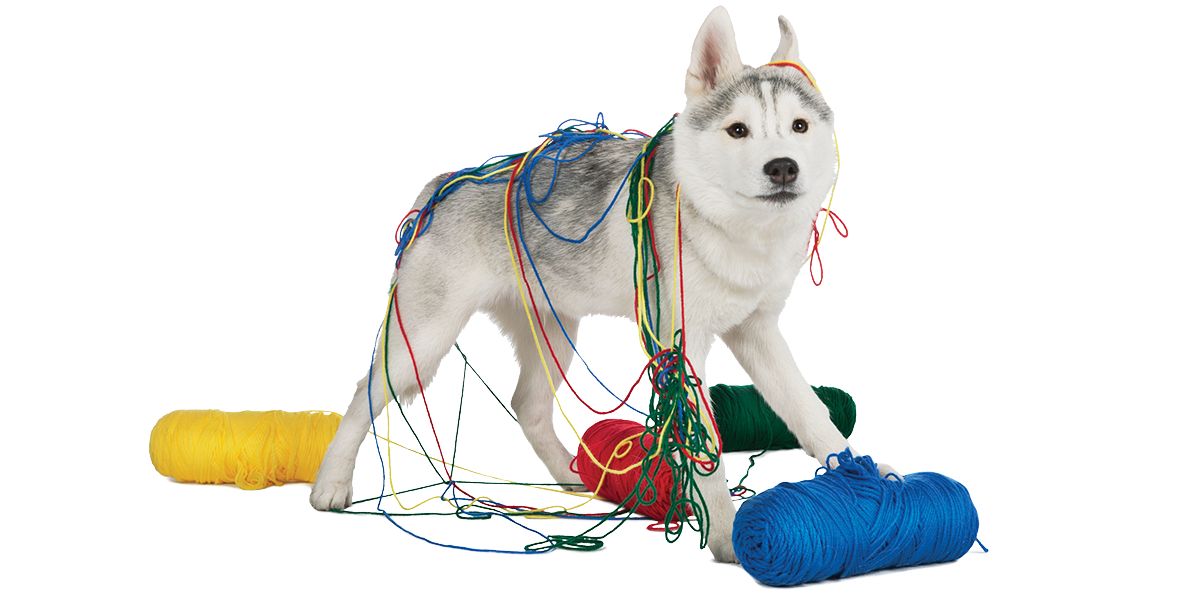 oops! something went wrong
We are facing some technical issues. please try again later..

Resources » Aquarium Pets » Ghost Shrimp
Ghost Shrimp Care Guide & Species Profile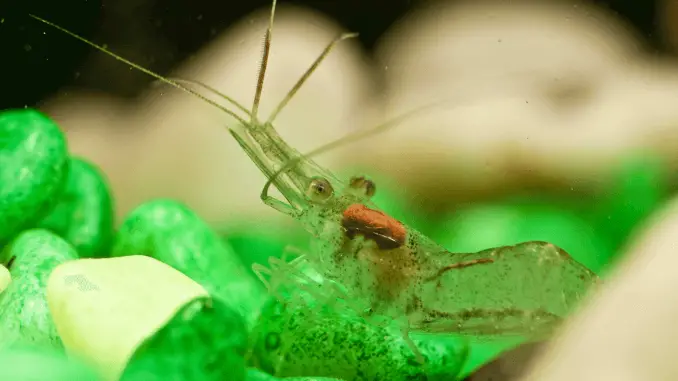 The ghost shrimp is a freshwater shrimp of the Palaemonetes family. This species is small and primarily clear in color, which is why it got its name.
These shrimp are popular among aquarists because the shrimp are easy to care for and act as tank cleaners.
Ghost shrimp make the perfect addition to any tropical community consisting of other small non-aggressive fish.
TABLE OF CONTENTS
Ghost shrimp facts & overview, appearance & behavior, ghost shrimp tank & water requirements, care & diet, lifespan and molting, should you get a ghost shrimp for your aquarium, ghost shrimp faqs.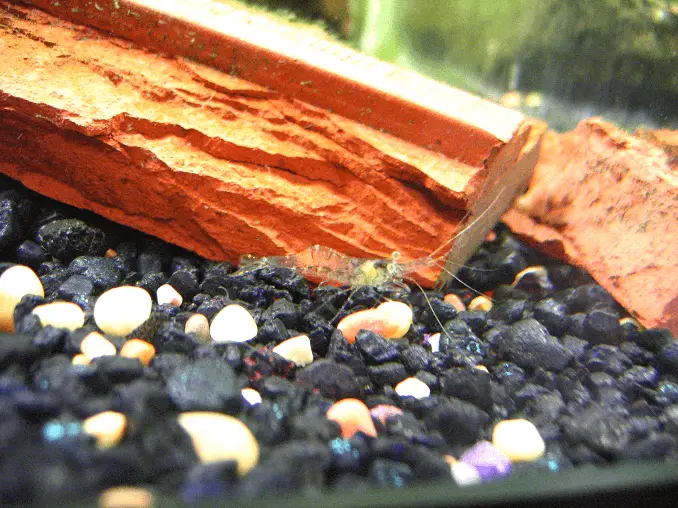 Although ghost shrimp fossils suggest this crustacean's existence in the Cretaceous and Jurassic periods, these tiny crustaceans were first described in North America in the 1850s.
Ghost shrimp can frequently be seen on sand beaches and coastal regions around the Pacific Ocean.
Adult Size & Life Expectancy
Adult ghost shrimp grow up to 1.5 inches long. Females can grow up to 2 inches long.
Please enable JavaScript
A lifespan of only one year means these small shrimp aren't known for their longevity.
Availability
Ghost shrimp are available at most pet stores, especially stores specializing in aquatic creatures. They typically cost $0.50–$3 per shrimp.
You can buy this freshwater species at AquariumFis h or Aquariumfishsale.com .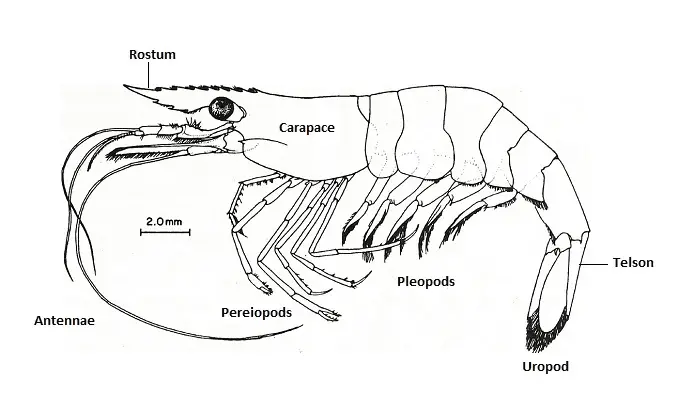 The ghost shrimp's transparent body gives it a quirky appearance — especially since the clear body allows others to see what the shrimp have eaten that day.
This species' peaceful and shy nature makes the ghost shrimp an ideal tank companion for other peaceful species.
Colors, Patterns, and Size
Ghost shrimp are transparent. This unique physical characteristic helps these shrimp avoid predators and makes the species attractive in any aquarium. This species doesn't vary in color, but some ghost shrimp have colored spots on their back. ​​Females develop green markings on their sides when approaching puberty.
Ghost shrimp are small. Females grow up to 2 inches long, but males only grow 1.5 inches. Unlike fish, ghost shrimp don't have fins and use their tails to move.
This species molts regularly, as it grows too large to fit its shell. When these small shrimp shed their shells, they're especially vulnerable until the new shell grows. During this time, keep your ghost shrimp away from any boisterous fish to avoid injury.
Typical Behavior
Ghost shrimp are known for being passive and peaceful, making them the ideal tank mates for busy tanks with many other species.
These shrimp can be found swimming around the middle of the tank or cleaning leftover food and algae from the bottom. They tend to stay active and busy during the day and occasionally burrow in the sand.
While this tranquil species enjoys being in a group, a single shrimp will survive happily on its own.
Any aquarist hoping to house a ghost shrimp should ensure the shrimp's tank is consistently warm and has a capacity of at least 5 gallons.
Habitat and Tank Requirements
Ghost shrimp enjoy decorations such as driftwood, rocks, and sand. Only use rounded rocks in the tank, as sharp rocks can injure the shrimp's exoskeleton.
Avoid nitrates accumulating in the tank. To remove nitrates from the tank's water, introduce fast-growing floating and root-feeder plants to the tank.
Avoid plants with sensitive roots, as the shrimp's burrowing habits may damage them.
Water Conditions
The ideal tank conditions for a ghost shrimp should be as follows:
The tank conditions for a ghost shrimp should mimic the shrimp's natural habitat — warm freshwater, with a layer of sand at the bottom and a range of plants to enjoy.
Ghost shrimp don't require excessive filtration — purchasing a filter to match the size of your tank is sufficient, and a sponge filter is ideal. The shrimp enjoy swimming in the bubbles created by an air pump .
Avoid creating a current that's too strong, inhibiting your shrimp's ability to swim.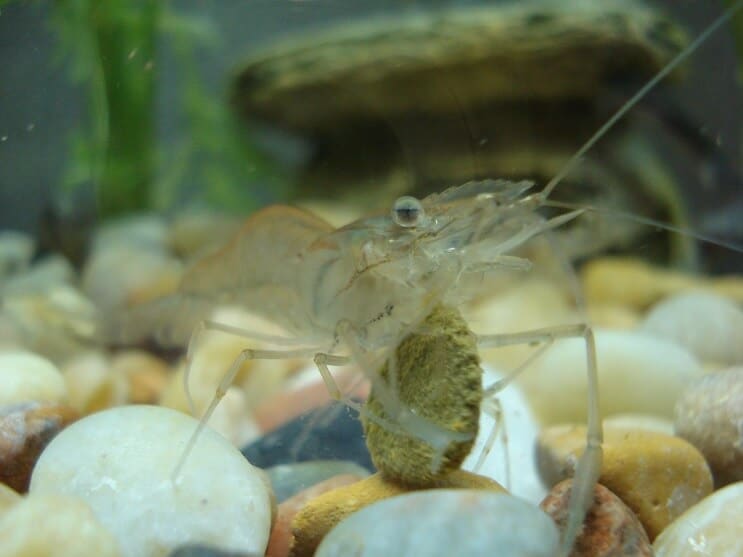 Caring for a ghost shrimp is relatively easy. These shrimp enjoy a varied diet, including algae off the side of their tank.
Ghost shrimp's delicate exoskeleton increases their risk of injury, so keep your shrimp's tank free of sharp decorations.
Diet and Feeding
Feed your ghost shrimp a diet consisting mainly of algae, aquatic plants, larvae, weeds, and pellet foods. It's also worth feeding ghost shrimp calcium supplements to help them form a hard shell.
Due to the shrimp's small size, these crustaceans only require small amounts of food, most of which they can acquire from their tank mates' leftovers. If you keep your ghost shrimp alone or just with tank mates of the same species, you'll need to give them their own food.
The amount of food the shrimp require depends on how much algae is in the tank. The more algae there is, the less you'll need to feed them.
A group of four shrimp needs feeding once every other day, and just one ghost shrimp only requires food once every few days. This species' scavenging nature means you don't need to be too strict with its feeding routine.
General Care
Caring for ghost shrimp is straightforward because of their lack of stringent feeding needs, relatively small tank size requirement, and peaceful nature.
Supplement your ghost shrimp's food and water with calcium to keep their shell strong. Bright lights and access to hiding places within the tank will keep this species entertained.
Common Problems
Ghost shrimp react negatively to improper water conditions, such as pH outside of the 7–8 range, or the presence of ammonia in the tank. The shrimp are also particularly susceptible to the vorticella parasite and several bacterial infections.
Vorticella is a parasite that appears as a white fungus on the ghost shrimp's tail and the tip of their nose. This parasite may cause a loss of appetite and energy in ghost shrimp and can be treated with aquarium salt and a good filter.
Bacterial infections will appear as a pink, swollen spot on a ghost shrimp's body. Unfortunately, bacterial infections are usually fatal for ghost shrimp, so the best course of action is to separate the infected shrimp from their tank mates to stop the infection from spreading.
Is a Ghost Shrimp Dangerous?
Ghost shrimp are not considered dangerous. However, aquarists should avoid keeping too many of these shrimp in a tank together, because the species can become aggressive and attack its tank mates when it has to fight for space.
Ghost shrimp make ideal tank mates for small, calm, bottom-dwelling fish, due to both species' shy and non-aggressive natures.
These tiny crustaceans' size makes them vulnerable to being eaten, so avoid pairing them with large predators.
Ideal tank mates for ghost shrimp include:
Cherry shrimp
Amano shrimp
Kuhli loaches
Freshwater snails
Cory catfish
Vampire shrimp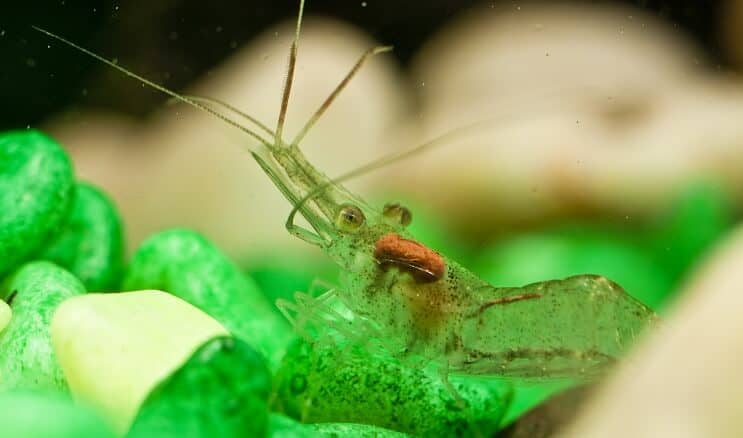 Ghost shrimp live for around a year, but this can vary depending on the individual and the place of origin.
Because they are so cheap and easy to breed, these shrimp are often used as feeder fish for larger species in the home aquarium, and as a result, are often kept in high densities with poor filtration.
This makes them more likely to die during transport and increases their mortality rate. It is common for some individuals to die a few days into life in their new tank, even if the tank is perfectly healthy.
Although their lives are short, ghost shrimp molt regularly as they eat and grow, becoming too large for their previous shell. This can become fairly frequent. It all depends on how much they eat and how fast they grow.
Once ghost shrimp have shed their old shell, they will be particularly vulnerable until their new shell hardens. While you don't need to worry too much during this time, don't be surprised if your ghost shrimp takes damage through rough behavior from boisterous fish.
Ensure that your tank has crevices and plants for molting shrimp to hide in.
When you see a molted shell sitting on the sediment, it's natural to panic and assume it's a dead shrimp. However, upon closer inspection, the hollow interior of the husk should clearly identify it as a discarded exterior.
When your ghost shrimp sheds its shell, you don't need to remove it from the aquarium immediately because it will usually become food for other shrimp in the tank.
Ghost shrimp are easy to breed provided they're kept in a healthy environment without predators. For an optimal chance of breeding, stock the tank with twice as many females as males. You can establish which shrimp are female by their larger size and green saddle, located under their bodies.
To simulate the shrimps' warmer mating months and encourage breeding, raise the tank's temperature to around 80°F. After a few weeks, the females will produce eggs, which will appear as green dots around their legs.
Allow a few days for the males to fertilize them. Having high levels of calcium in the tank will improve the chance of these eggs maturing.
Once the eggs are fertilized, move the females to a different tank to allow the young to hatch, as ghost shrimp have been known to eat their own young.
The babies' environment should match the main tank, with a thin layer of sand and some smooth decorations. Adding a robust sponge filter to the tank will ensure none of the young get sucked into the aquarium's equipment. Feed the baby shrimp small amounts of particle food until they grow legs, at which point you can feed them the same diet as an adult ghost shrimp.
Shrimp are fully grown at five weeks old, at which point you can move them back to the main tank with their parents.
If you're looking for a crustacean with a unique appearance and peaceful nature, a ghost shrimp is ideal. These tiny shrimp will not only entertain you with their energetic antics, but they'll also keep the tank clean and free from algae.
The ghost shrimp's small size and ability to get along with tank mates make this crustacean a fascinating addition to any aquarist's tank.
Can ghost shrimp live with neon tetras?
How do you keep ghost shrimp alive?
Can ghost shrimp live with guppies?
Can a ghost shrimp live with a betta?
How many ghost shrimp can I put in a 10-gallon tank?
Can ghost shrimp live alone?
Why is my shrimp dying?
Is my ghost shrimp dead or molting?
Is it ok to leave dead shrimp in the tank?
Is my ghost shrimp male or female?
Can ghost shrimp live without a heater?
Why do ghost shrimp jump out of water?
Why do ghost shrimp turn white?
Why are my ghost shrimp dying?
How long do ghost shrimp live for?
Should I remove dead ghost shrimp?
What conditions do ghost shrimp need?
Will ghost shrimp clean my tank?
Related Articles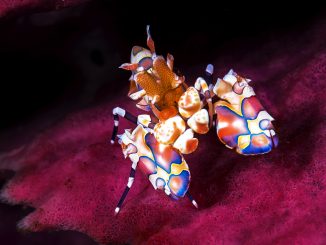 Harlequin Shrimp: The Ultimate Care Guide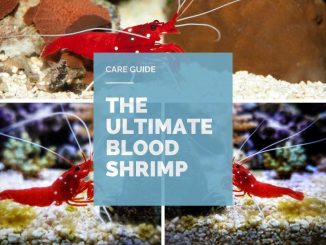 Blood Shrimp Care Guide & Species Profile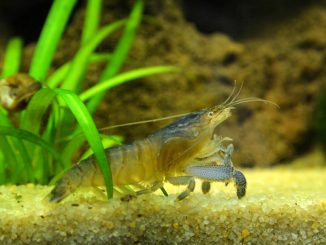 The Complete Guide to Vampire Shrimp Care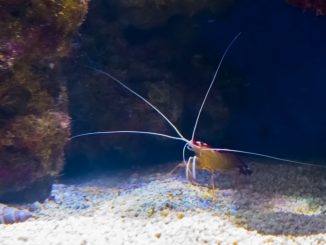 The Complete Guide to Whisker Shrimp Care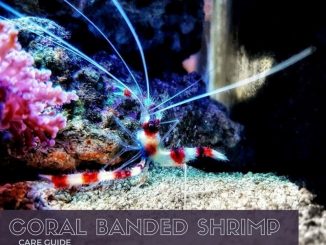 The Essential Coral Banded Shrimp Care Guide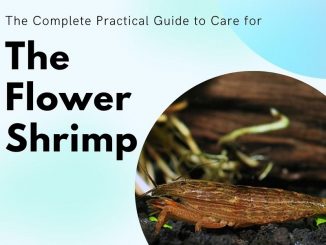 Flower Shrimp Care Guide & Species Overview
51 comments.
I have some questions about keeping ghost shrimp. I started a small tank, in anticipation of housing a betta, but I have not done so yet. i established a zebra snail, tiger snail, and three ghost shrimp to cycle the tank. I ended up with two female shrimp who had eggs and one small male to start. I can see the two females and they have since lost their eggs, but the male has been hard to find. I did a water change today and I'm not sure if I have a shed (stuck to a live plant) or a dead male. I can see the two females. At this point I'm more interested in making sure that my water quality is good before I even think about adding a betta. I'm also worried about the shrimp. I've done water changes and checks. I had some teak wood in the the tank that I hoped would lower the hardness, but it lowered it way more than I thought, even after doing water changes. I took the teak out, but I'm not sure where to go from here. I've been testing the water and my water is still too acidic. I've been working on going through the cycle of the tank, but in every test, my nitrate and nitrite level is low. Chlorine is zero. I don't really know where to go from here. Right now, I'm looking at making sure I can take care of ghost shrimp before I even introduce a betta. I'm not sure what I'm doing wrong with cycling the water. Any advice/help would be appreciated. Thank you!
Hi Sarah, Thanks for your message. We always recommend that you do fishless cycle (including other aquarium animals too). It may take slightly longer but it is always safest for all the fish/invertebrates involved. Since you have already cycled your tank with shrimp and snails, all I can do is advice you from here, but if you ever happen to cycle a tank again, don't put any creatures into it. You can read more about setting up your first tank in our article here: https://www.fishkeepingworld.com/how-to-set-up-a-fish-tank/ Great that your chlorine levels are at 0. Your nitrite levels need to be at zero too, and your nitrate levels should be low (you carry out water changes to keep these low). Just wait until your nitrite levels are down. You tank needs to build up a specific bacteria which converts the ammonia to nitrites. Once this has been established, you'll see the nitrite levels coming down. With regards to the acidity problem, have you checked your regular tap water? While it's unusual for tap water to be acidic, this does happen from time to time. If you're sure it's the wood you've put in (some wood can alter the pH of the water), you can boil it to remove the toxins. In the meantime, there are plenty of products you can buy to raise the pH, just make sure you do it really slowly to stop your current inhabitants getting stressed. Keep an eye of the shrimp on the plant, and just take it out in a few days if you're sure it's dead (or just the shed exoskeleton). Robert
When the ghost shrimp dies, it usually takes on a peach colour, I have found this out by breeding and online.
oh wow. today I found a clear shrimp shed, but at the time I thought it was a dead shrimp. I was freaked about until I saw a page about ghost shrimp molting. thanks for the description though! should be helpful.
Don't do water changes, Toncontrary believe water changes aren't good for your tank. Keep the water you have for an extended time, get a pleco in there as well as some Cory cats, there a dirtier fish but they will help you get your water right, there also very hard to hurt or kill as they adapt quickly to there New tank.
Absolutely wrong…
Hi, I've recently lost a ghost shrimp that had difficulty molting, what can I do to prevent this in the future. I'd like to breed them with minimal loss.
Common causes of that impact molting are GH, KH and TDS. Check that your water parameters are all at the levels they're supposed to be at. Robert
I am wondering- how many babies can a ghost shrimp have at a time? I have tried google, but it says everything BUT what I searched for.
They usually carry 20-30 eggs at any one time. Thanks Robert
Are ghost shrimp okay to keep with guppies?
Hi Anna, yes ghost shrimp are fine to keep with guppies. You can read more about keeping guppies on our care guide here: https://www.fishkeepingworld.com/guppies/ Thanks, Robert
Are ghost shrimp okay with goldfish?
Hi Ella, they might be OK being kept with slower fancy goldfish varieties? Which goldfish do you have? Thanks, Robert
I just purchased 3 ghost shrimp and in less than an hour my 2, 3 inch koi fish gobbled them up. The 3 smaller gold fish seamed to be less interested. I am going to buy more shrimp tomorrow because I feel they should be able to survive in my aquarium because there are plenty of rocks and plant to hide in and around. I did a lot of rearranging and stirring up in the process and they were possibly struggling to maintain a safe shelter.
I had a Betta in a 1/2 gallon 'betta tank' for two weeks until I did some research on why he was lethargic and found out they need more! And filtration and airation… So I set up a little 3.5 gallon bio bubble…horrible little tank, has a wicked current and it's an absolute pain to do water changes or anything else you need to do. So I bought a new 10gallon tank with all the fixings (whoever said betta's are a cheap fish don't do it right!), Did the cycle, added the Betta and a snail I had got the the 3.5g, a week later added 3 Cory catfish and a week later added 3 ghost shrimp (the store said they went well together). The Betta has left everyone alone though and seems happy in his tank with the others. I'm wondering if I could get a few more shrimp and if so should I stick to the ghost shrimp or could I get others? My water is hard GH 180 KH 180 PH 7.5 NO2 0 NO3 0
Hi Jennifer, the reason ghost shrimp work so well with Bettas is that they are see-through and so don't attract too much attention. You could keep other shrimp with them with caution such as cherry shrimp ( https://www.fishkeepingworld.com/cherry-shrimp/ ) or amano shrimp ( https://www.fishkeepingworld.com/amano-shrimp/ ). Thanks, Robert
My beta killed ghost shrimp and snails
I have two pregnant ghost shrimp and I'm wondering how the process of having the babies will be if I do not separate them into an isolation tank. How many are likely to survive and how long until they are big enough to see so that I can clean the tank without killing those that survive?
Hi Trisha, I wouldn't recommend keeping them in a community tank, or even with the mother once they're born as they're extremely likely to be eaten. Thanks, Robert
There are these small clear things attached to one of our fake plants that have been there about 2 weeks. They appear to be growing but they're still so small it's hard to tell. We had a berried female ghost shrimp so could these be her babies? They're not swimming or floating around; they're just attached to the plant and too small to make out any features although they are clear. How fast do the babies grow?
Hi Emily, The eggs normally stay attached to the mother until they are ready to hatch (around 21 days), she will then flick them off so it is possible that what you're seeing are tiny shrimp. They're barely even visible for the first few weeks. If your tank is well established there will probably be enough algae in there for them to eat, if not you'll need to add some power based feeds such as spirulina. They should be fully grown within 5 weeks. Thanks, Robert
So I have a small 5 gallon tank, I did a creatureless cycle then added my snail and ghost shrimp, about 2 monthsater (4 days ago) I added one more ghost shrimp and a few small chili rasbora. As was well, unfortunately now I cant find my shrimp! My 4 year old and I have been searching in the tank. I do have a few plants and a little wood for them to hide but it's been two days with no shrimp.sightings. is this normal? I feel like this is a dumb question but how could my little shrimp just disappear?
Hi Erika, do you have many hiding places in there? It's very likely that he is hidden away! Thanks, Robert
I'm shocked to read that the lifespan is around a year. My little guy had been with us for at least 3 years now! The neighborhood kids have named him Mr. Professor and love trying to find him. When they can't, they say he's gone to his laboratory in the "basement" of the tank. Haha. How lucky are we to have had him for so long?!!!
I've been wanting to get some shrimps for weeks now to deal with dead plant matters (lots of new moss but isn't doing too well probably cuz of algae) and was shocked that no one in the big fish club have any Cherries. I found some rare blue but shipping is outrageous when it should be free. Finally, with the mosses getting worse, I just had to grab some shrimps and the Ghost are the only option/color at PetsMart. Was surprised at them being only 39¢ and I grabbed all 8 that they had. Now they are in the tank with no problem so far with my sweet Betta. He isn't bothering them. I've saw one went face to face with him and he was totally chill. Another rode on his back, lmao!!! Hope it doesn't take long to see results for them to eat the dead/decaying brown stuff of the mosses.
I read that you could put shrimp with Betas so I did. I don't know how many I've put in there total but I'll say this, only 3 ghost shrimp have survived and 0 colored shrimp survived. The colored shrimp seem to disappear within 1-2 days. I finally have a shrimp only tank now with 1 pregnant female and I think I just got 2 more females. But I need more tanks cause I want to separate all the colors so I don't end up with brown or grey shrimp. I also am concerned about moving my pregnant female because I'm afraid it'll stress her out too much and because I don't like the idea of having her in a breeder box for weeks. I had her in this tank by herself for weeks hoping she would have them before I got any more shrimp but I gave up thinking she was ever going to have them. But I know I'm an impatient person so maybe it just hasn't been long enough. Hopefully I can get another tank set up before she has them so she doesn't have to go in a breeder box! Just thought I'd share my experience with shrimp and Betas. Btw, my Beta didn't start eating them until I put the colored ones in there with him.
I have a pair of ghost shrimps I noticed she was carrying eggs in her belly I put her in a tank on her own waited for her dropping the eggs but I cant find them what am I doing wrong thanks
Hi Helen, did you allow time for the male to fertilize the eggs before moving her? Thanks, Robert
I bought three ghost shrimp for my African dwarf frog to eat. He hasn't eaten them yet, but I noticed that one of them was pregnant a few days ago. Now there is a cluster of semi see through things. They are piled up on the bottom of the tank and they each have little black eyes but they do not move at all. There has to be at least 30 of them. Is this the baby ghost shrimp?
Hi Angelle, when you say she looked pregnant, what did you see? Shrimps carry their eggs and in this species, they'll be a greenish color and will be attached to the shrimps legs. Thanks, Robert
I dont know if anyone is still keeping up on this page, I just bought 48 ghost shrimp to breed and start feeding my Gold, turquoise, green, Severums. Plus one Oscar. They are in a separate tank and hopefully when the mother gets eggs I'll move them to another separate tank with a sponge filter, so the little ones survive! This article was really helpful, anymore tips for breeding in large amounts such as the 48 I got.
We have two yellow belly sliding turtles that we would like to get some ghost shrimp to help with upkeep of the tank. Do you have any advice on how to clean the tank once we introduce the shrimp? We have to change their water currently about once a week, every two weeks at most. I'm hoping this will extend the time unless this is the norm? As novice aquatic pet keepers, any information you can help with would be greatly appreciated!!
I have a few ghost shrimps in my guppie tank. One of my shrimps has turned a beige color. I read that she is having issues with molting and that I need to add Iodine to my water. Is this true?
I have an online friend who claims to have a 6 yr old ghost shrimp. Is this some kind of record for longevity?
I've been keeping Ghost Shrimp in my 65g community as cleaners and critters of interest. I have a well planted tank with lots of hides for both fish and invertebrates. This morning, I spied two tiny sets of antennae belonging to two 1/2 centimeter juvenile shrimp! Against all odds, they are maintaining numbers. And, I have a renewable and constant food source for my fish, namely my Peacock Gudgeon Gobies :-)>
Hi Leigh Ann, as a turtle keeper myself, all my life, I would like to know size of tank, diet etc. I would think ghost shrimp would be eaten as soon as they could catch them. You should have a basking place with a uvb/uva light bulb. An overturned clay flowerpot with a flat Rock works well if your turtles are still small. A clamp lamp with a reptile bulb directed at the basking rock works and is cheap. There are internal filters made for turtles, but I use a powerfilter that hangs on the top of the tank, because I have my water level a few inches from the top of the tank. I also have a full hood with a long turtle bulb. You can feed dark lettuces, crickets, earthworms etc. I cut up fish and raw shrimp in bite-sized pieces, and put reptile vitamins on it. I freeze it in snack size bags, in meal size portions, or amt you can use in a couple days, if you have little guys. A couple feeder goldfish are good clean-up buddies until the turtle gets them. Vary the diet, keep them warm, (submersible heater a must) scoop out leftover food,if you don't have goldfish, and they should live many years. Hope this helps!
I would advise leaving the molts in the take, as the shrimp will often eat them to regain some minerals they lose
can you change their colors?
Hello. I have some ghost shrimps in my aquarium, some of them are peaceful , some of them are not. They went after my guppies… Is this behavior natural for the shrimp?
Do Ghost Shrimp go well with Black Neon Tetras
Will my clown loaches eat my ghost shrimp if I put them in the same tank?
I have had a ghost shrimp for about 8 months and I just got a new betta fish in my tank to replace my other that had died. Twice now I have found the ghost shrimp up on the side of the tank out of the water. I have managed to get it back into the water and it seems like it is fine. Is the poor thing completely traumatized by the betta fish. It got along (seemingly) with the other betta fish. Any suggestions? Thanks!
Do ghost and cherry shrimp make noise? I have been noticing a cicada like noise coming from my tank and wonder if it's them.
I got a 30 gal tank,I started with 12 wild caught ghost shrimp, 3 crawfish, and 2 turtles, (one red ear slider and one yellow belly slider), all plants and rocks are from the wild, nothing store bought except food. I now have too many shrimp and 7 crawfish. Still got the turtles also. Plenty of hiding spots and bigger river stones make great crevices for them to hide. I think the turtles enjoy the shrimp cleaning there shells. The shrimp are just as cool to watch as the turtles are. Thanks for the tips about the Ph,
Info good and helpful, however, not so fast to give bettas bad wrap please. I have a solo male Koi in 10 gallon w/10+ ghost and solo female Koi in 2.6 gallon w/several ghost. Everyone gets along just fine. When I approach tank to feed male, the shrimp and betta rise to the top for food and all done peacefully together. It's fun to watch while I can rest my tank kept clean and nitrites low to none. My advice: research the temperament of your betta especially if male. Like people, bettas have unique personalities too. My understanding Koi most docile.
Hey everyone..I have a question…I have 2 tanks for my shrimp bc one has the two moms n one dad n the other is all my beautiful but still very micro sized shrimp babies…the parents tank is fine but my babies tank is super cloudy. I have a few plants in the babies tank but I can't figure out why it looks so cloudy or "dirty". I checked my levels and only thing that's reading a bit higher than usual is the nitrites…any ideas how to safely reduce that? I have quite a few babies and don't wanna lose any if possible! (They are pets not food) also if anyone can recommend a good filter for the babies tank n where to look that be great! I had to make a filter to go over the intake so my babies didn't get sucked in bc I can't find any anywhere near me…Thank you so much for your time!
I had a berried ghost shrimp about a month ago. The eggs hatched in the tank with other fish because I didn't want babies and didn't separate them. After about a week, I saw the larvae floating around and a week later, I saw about 3 babies crawling on the gravel. They were big enough to not be eaten. Then, they dissapeared and I haven't found them since a few days ago. Where could they have gone?
I have a 55 gallon tank with a large cascade filter and 2 underwater gravel filters. A grate underneath the gravel, usual old time setup. Just seemed an offbeat, not the usual tank set-up these days. I have kuhli loaches, bristlenose plecos, bronze corydoras and just added 10 small mystery snails. I want to add some more fish, I am thinking about getting more fish (several months ago I lost my almost foot long goldfish, some loaches, some corydoras and some bristlenose – I believe the filter medium wasn't properly neutralized and had traces of bleach…..everything is now fine)the corydoras are spawning and laying eggs like crazy since the goldfish are gone. The fish I am looking to add are tetras (cardinal and super blue emperor) chinese algae eaters (lost him too) tiger barbs and some ghost shrimp. They, according to the charts should all get along. I used to find my plecos trying to suck the slime coat off the goldfish. I also HAD 2 turtles (at different times, found as hatchlings) which I found near dead and nursed back. They were always harassing the mystery snails, and I found him eating one that he finally got to come out of his shell. I live in Florida on the west coast gulf area, we have all kinds of free pets, you don't even have to look…
My ghost shrimp are 3 years old. I got them for black fungus in my 55 gallon molly tank (which they took care of in a couple of months). My last 4 mollies recently died at 2.5 years old. The shrimp live in a very mature tank. For the last 1.5 years, I have only added water due to evaporation and do not need to remove any because of the good health of my aquarium. There is a little salt; when I used to do water changes in the past I would add 4 tbsp. for 20% water removal. I thought I would take the shrimp to the pet store but I don't want to give the pet store old shrimp that will die soon. I don't think these shrimp are decedents of my original shrimp for two reasons: 1. the mollies would eat tiny shrimp fry and/or 2. the filter would suck them in. Everything online says ghost shrimp would only live around a year or so, maybe up to 2 under very good conditions. Should I take them to the pet store or just wait until they die? I admit, they are very interesting if you can observe them closely, but it's very hard to see details unless they get near the glass. I don't plan on getting any other fish. I only had the mollies because my mother couldn't keep caring for them. It's been a long 6 years with molly babies and more babies and more babies…thank goodness for the nearby fish store that would trade young mollies. I finally lucked out when these last four mollies never had babies. I just thought of this: what if the ghost shrimp successfully breed now that the mollies are gone?
Leave a Reply Cancel reply
Your email address will not be published.
Save my name, email, and website in this browser for the next time I comment.
Fishkeeping World is a participant in the Amazon Services LLC Associates Program, an affiliate advertising program designed to provide a means for us to earn fees by linking to Amazon.com and any other affiliated sites.
Copyright © 2022 - Fishkeeping World - All Rights Reserved

19 Best Tank Mates for Ghost Shrimp
Ghost shrimp (aka glass shrimp) are one of the cheapest ways to get into shrimp keeping, but it's not without its risks.
"Ghost shrimp" is a name for a few dozen different varieties of shrimp, so it's hard to say for certain how any particular ghost shrimp will do in an aquarium with other fish or shrimp.  (For example, some of them are predators and may attack other shrimp if food is scarce.)
That having been said, this list is a best effort attempt at listing the fish, shrimp, and snails that will work with most ghost shrimp.  If you want a short list, here are the ones that are the absolute safest bets.
The best tank mates for ghost shrimp are going to be otocinclus catfish, amano shrimp, vampire shrimp, and mystery snails.  Pygmy corydoras, bristlenose and clown plecos, and hatchetfish will also live peacefully with ghost shrimp, but they may snack on a few fry if the opportunity presents.
Let's go into more detail and cover a few more fish not mentioned above.
Kuhli Loaches
Kuhli loaches are a peaceful, eel-like fish that make a welcome addition to any aquarium large enough to hold them.
They aren't likely to attack adult ghost shrimp, but they may eat a baby if it swims close enough to their mouth.  That having been said, if you have a stable population already, they aren't likely to make much of a difference in the growth of your ghost shrimp population.
If you get Kuhli loaches, you will need to get at least 6 of them (though 3 can be fine in a smaller tank) for them to be happy and active.
They are a bit of a larger fish compared to the rest of the options on this list (except bristlenose plecos), so if you want something that gets a bit big, these may be your choice.
Dwarf Cory Catfish
Pygmy corydoras are in the same category as kuhli loaches, in that shrimp and krill make up a large part of their diet (if you look at the ingredients on a lot of the sinking wafer brands), but they're so peaceful that they're not likely to cause a problem for your shrimp.
Your adult ghost shrimp are likely going to be as big as they are anyway.
They may eat some baby shrimp if the opportunity presents, but it's not likely to be a big problem.
They're also full of personality and fun to watch.  If you have sand as a substrate, I'd highly recommend them.
The 3 pygmy corydora species are:
Red Cherry Shrimp
Other species of shrimp can mix well with ghost shrimp, especially if you want to go with an invert only community tank.  Red Cherry Shrimp are no exception here.
RCS are probably the easiest species of shrimp to take care of, and they come in a variety of nice colors (red, blue, gold, etc).
One thing to note is that you'll want to keep your community well fed, as there have been stories of ghost shrimp attacking RCS after missed feedings.
This isn't going to be a problem with all ghost shrimp, but since so many things are sold as ghost shrimp and some of them are carnivorous, it's something to keep in mind.
Amano Shrimp
Amano shrimp are a great addition to an aquarium if you want something that will keep your tank clean.  They will spend their entire lives patrolling your aquarium for any hair algae and uneaten food they can find and dispose of.
They're generally hardy, so if they survive the first few weeks in your aquarium, they're likely to live a long time.
Otocinclus Catfish
Otos are the only fish that are truly suitable for a ghost shrimp tank.  They won't attack the adults.  They won't eat the fry.  They are entirely peaceful and will get along with your shrimp.
Now, you may have trouble keeping them alive once they've cleaned your fish tank, because they are very particular about what they will eat.
Because of this (and because they need good water parameters), I would only put them in an established tank, especially one that is well planted and has some brown algae (diatoms).
Still, if you're up for a bit of a challenge, the otocinclus catfish is the perfect addition to a ghost shrimp tank.
Bamboo Shrimp
Bamboo shrimp are an interesting type of shrimp.  They're filter feeders, so they have hands like baseball mitts that they use to grab food out of the water column.
Because of this, you'll want to get a micro food that will stay suspended in the water column long enough for them to eat it.  The same foods you use for feeding baby fish and shrimp should work, as should powdered flake food.
They'll also want at least a light flow of water that they can stand in front of and grab food particles out of.
If you notice them feeding off the ground, you're not giving them enough food.
Vampire Shrimp
Vampire shrimp are similar to bamboo shrimp in that they're filter feeders and have the same food requirements.
They are different most notably in their coloration.  They come in a few different colors, but most notable is the bright blue that you'll often see them in.
Hatchetfish
Hatchet fish are another interesting species of fish that are safe to keep with ghost shrimp.
They're a species that would possibly eat baby shrimp if they could figure out how, but they're so dependent on feeding from the surface of the water that it'll likely never be a problem. They can starve if you don't feed them enough food that floats long enough for them to eat it – even if there is plenty further down in the tank.
They're a really striking looking  fish because of their body shape, and if you have a large enough aquarium (they need 20 gallon tanks and up), you should consider getting a few.
Chili Rasbora
Chili rasbora – also known as the mosquito rasbora – are a super small (and colorful) species of rasbora.  
Because of their size, they'll make a perfect addition to a shrimp tank and won't likely cause any problems for all but the smallest of shrimp fry.
Like most rasboras, they're pretty hardy if you can get their feeding right.  They need food that will stay in the middle of the water column long enough for them to eat it and is small enough to fit in their mouths.  
If you can feed them well, they'll make a colorful addition to even small shrimp tanks.
Nerite Snails
Nerite snails are completely peaceful and don't pose a danger to anything else in your aquarium – except algae.
These guys are probably the hardest working algae eaters in the hobby – especially out of the snails – and will eat types of algae most other fish won't touch, including hair algae and black beard algae .
They do come with a few downsides, however.  They will leave infertile eggs (that look like sesame seeds) all over everything.  These eggs will never hatch, and they'll stay there until you scrape them off.
Also, if they don't like water conditions in your tank, they'll leave.  They'll drive up and out of the top of your tank, and you'll find them on the floor later.  Because of this, you'll want a tight fitting lid without any holes large enough for their shell to get through.
The good news is that they're good with any tank large enough to fit shrimp as long as you have food for them.
Mystery Snails
Mystery snails are another option if you want snails for your shrimp tank.  Honestly, they're my favorite species of snail – potentially next to the pond/bladder snails that often come as hitchhikers on plants.
Mystery snails come in whites, blues, browns, and potentially other colors and look pretty good as far as snails go.
They don't lay eggs on things (though they will lay clusters of eggs above the water line – sometimes that will hatch into baby snails.  These are easy to clean off, however.
They won't do as much for algae as nerites will, but they still make an excellent addition to your cleanup crew.
Betta (With Caution)
When it comes to adding betta fish to your shrimp tank, it really depends on the personality of the individual betta.
If you have a separate tank to move them if they become aggressive, you can give it a try.  Just know that some betta will ignore the shrimp, and others will decide, "they crawled across the bottom of my tank, and I took that personally."
I would overall not recommend this pairing, but I've seen it done successfully.
Zebra Loaches (With Caution)
Another one that I say can work – but use caution – is the zebra loach.
Loaches have a reputation of being pretty aggressive towards shrimp and snails and will generally kill and eat them pretty quickly.
Zebra loaches are a bit different, and there have been quite a few people that have kept shrimp successfully in a fish tank with zebra loaches.
I would recommend starting slowly with a few shrimp first to make sure it works out – and only if there are no other types of loach in the tank.
Guppies are another species of fish that are peaceful and will work well with shrimp.  
Because of how small they are, they aren't likely to be able to cause much of a problem for all but the smallest shrimp fry even if they wanted to.
They will also don't need a huge tank size as long as you're not breeding them (meaning you have all males).  Adult shrimp will likely be close to the same size as adult guppies, so they'll work well together.
An added benefit of guppies is that they'll add the color to the tank that your ghost shrimp lack.  They come in such a wide variety of looks that you're going to be able to find whatever you're looking for.
Celestial Pearl Danios
Celestial pearl danios (aka galaxy rasboras) are a pleasant looking species of fish that falls into the "won't bug adult shrimp but may eat baby shrimp" category.
They are another species that feeds mid-column, which means that you'll need to get food that floats in the middle of your water column for long enough that they are able to eat it.
They generally have a good temperament and will work with most other species that also work with ghost shrimp.
Ember Tetras
Ember tetras, also known as fire or dwarf red tetras, are a nice red or orange tetra that are peaceful and will work well with shrimp.
They may not be quite as well known as neon tetras, but they definitely deserve consideration in your aquarium.
They only get about half as big as neon tetras, at .6-.8″ long fully grown, but they are full of energy and can bring life to an aquarium.
Unfortunately, they're a bit difficult to find in local stores, but you should be able to get a hold of them easily online.  They like being in groups, so you'll want to get at least 6 at a time.
Clown Pleco
The clown pleco is a great type of pleco that have a brown and gold pattern that looks like the shadows of rippling water.  (Like the pattern you see in the bottom of swimming pools.)
They are a very shy species and will spend a great deal of time hiding – especially when you first get them into your tank.  (You may go weeks without seeing them.)
As they get used to the environment, you'll start to see them more often.
One thing they absolutely need(!) is to have driftwood in their aquarium.  They rasp on it, and it helps their digestion.  Not having wood available to them could seriously hurt their longevity in your aquarium.
The clown pleco stays small, so you can put one of them in any aquarium that is at least 25+ gallons.  (Unlike common plecos, which require a huge tank.)
Bristlenose Pleco
Bristlenose plecos are another type of pleco that will work in a ghost shrimp tank.  They are unlikely to attack a ghost shrimp, but they will snack on any dead shrimp they can find already in the aquarium.
Bristlenose plecos are great as an algae eater and come in a number of different colors (brown, super red, gold, albino, etc).  They also stay small, so you can put them in any 25+ gallon tank.
Like the clown pleco, bristlenose plecos benefit from having driftwood in the tank.  Also, even though they eat any algae in the aquarium, you still want to feed them algae wafers.
Other than that, they are a hardy fish that will work in a range of water parameters.
Endler's Livebearers
Endlers are a small livebearer that can live in even the smallest tanks that are large enough to support shrimp populations of any size.
They also are pretty colorful, so they will look great in your aquarium.
Endlers are pretty easy to take care of and are peaceful fish, so they are unlikely to cause any problems for your shrimp.
One thing that you will need to note, however, is that they will reproduce like crazy in your aquarium, meaning that they will overrun your tank if you're not careful.  Most fish stores will accept donations of fish, so you will likely end up needing to take some of them in from time to time to keep the population in check.

Search forums
Pier and Surf Fishing
Bait — Ghost Shrimp
Thread starter Ken Jones
Start date May 25, 2020

Administrator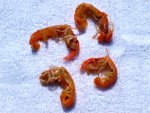 Will Ghost Shrimp Eat Fish? Are They Scavengers Or Predators?
By Author Rohit
Posted on Last updated: December 16, 2022
Categories Shrimp
With some exceptions, ghost shrimps are usually raised to be fed as live, nutritious snacks for aquarium fish. The survival rate of ghost shrimps in a community tank is meager. But will ghost shrimp eat fish too? Will the tables turn?
Will Ghost Shrimp Eat Fish?
Ghost shrimps are opportunistic scavengers that'll spend most of the time eating whatever's fallen to the bottom. As larvae, they have little choice. But these omnivore creatures can eat live fish like guppies, bettas, and even angelfish.
While researching, I dug through various forums and came across several owners who claimed that ghost shrimps had devoured their live fish on multiple occasions.
However, others stated that their ghost shrimps have been happily accommodated in community tanks with no one getting eaten or injured.
Ghost shrimps are tiny invertebrates. At most, they'll reach a maximum size of 2 inches.
But they can take down fish that are several sizes bigger than them—for instance, their arch-nemesis in a community tank: angelfish.
So, how on earth do ghost shrimps pull that off? Let's find out.
You might also like to read:
Will Ghost Shrimp Eat Fry? Are They Cannibal?
How Many Ghost Shrimp per Gallon?
Do Ghost Shrimp Eat Fish Poop? Do They Like It?
How Can Ghost Shrimp Eat Fish?
If we bring fish and ghost shrimp head-to-head, the latter is more likely to be eaten. However, they have certain prowess to give fish tough competition. Ghost shrimps usually attack fish when they're sleeping. As brilliant swimmers, they also pick on slow-moving fish like betta and angelfish.
Ghost Shrimps Are Nocturnal
While most aquarium fish are diurnals, ghost shrimps are creatures of the night. And as ghost shrimps are naturally opportunistic, they can easily go after a sleeping fish and catch them off-guard.
Ghost shrimps will usually go after the neck or stomach first, as these parts are more sensitive to attacks. While most fish will wake up and defend themselves, slow-moving species can get eaten or killed.
Ghost Shrimps Are Active Swimmers
If you've ghost shrimps, you may have noticed that they're always on the move—scrounging the bottom for any edible bit they can find. Thus, if you have ghost shrimps with predatory instincts, they can easily take on slow swimmers like angelfish and betta.
Ghost shrimps can propel themselves backward by flexing their abdomen muscles and tail at a lightning-fast speed.
Several fish keepers on several forums have reported dead or injured angelfish and bettas in the tank. And they've also clarified that those fish weren't dead before to rule out chances of simple scavenging.
Usually, scavengers go straight for the eye when feeding on a dead body. But if your notice your dead, injured, or half-eaten fish has injuries in the neck or abdomen area, it's most likely a case of predation.
Many also shared that their betta had torn and injured fins.
Ghost Shrimps Have Well-Developed Anatomy
Ghost shrimps don't have teeth. But they have some sharp organs around the mouth, like the antennule, antennular peduncle, and rostrum, which help them prey on smaller fish species.
And although none of these organs directly serve the purpose of preying or attacking, they definitely can inflict harm on delicate parts. For instance, the rostrum is hard and strong enough to tear through fins easily.
Do Ghost Shrimps Eat Fish Fry?
Many find it unusual, but fish keepers often use ghost shrimps to control the tank's fry population. Ghost shrimps love to snack on fish fry. So, if you're trying to raise your fry, you must keep them in separate tanks.
Several shared that their ghost shrimps ate angel fish fries. That's because angelfish fries are relatively tiny when young and swim slowly. Guppy fries are small too—so ghost shrimps will easily consume them as well.
Do Ghost Shrimps Eat Dead Fish?
If ghost shrimps can take on live fish, they can cram down a dead one. Yes, ghost shrimps eat dead fish, and they love it. And not just dead fish—ghost shrimps also eat dead plants, dead worms, and even dead shrimps.
The little ones don't have many options to choose from because they have tiny mouths. On top of that, they're often carried away across the aquarium due to the water current. Thus, they'll eat whatever they find and can fit in their mouths.
Do Ghost Shrimp Eat Snails?
Yes, ghost shrimps can eat snails, snail juveniles, and snail eggs too. Usually, the eggs and juveniles are too small—making it an effortless task for ghost shrimps. Besides that, consuming slow-moving snails is no challenge for these brilliant swimmers.
Your Ghost Shrimp May Not Be a Ghost Shrimp
We don't rule out the possibility of a ghost shrimp eating fish, but often, the guilty shrimp turns out to be an imposter. Ghost shrimps are sold as a random collection of different species. So the shrimp you've brought home can be another prawn species with predatory instincts.
So, always get your ghost shrimps from a reliable store that sells them separately.
Conclusion On Will Ghost Shrimp Eat Fish
Ghost shrimps are opportunistic feeders that primarily scavenge. They love to feed on dead and decaying bits that fall to the tank's base, whether it's plant, fish, algae, or even fish poop.
And while ghost shrimps scrounge for most parts, we cannot ignore the possibility of them attacking and eating live fish. Several fish parents across dozens of forums have reported that their ghost shrimps have injured and consumed fish. Betta, angelfish, guppies, mollies—no one was spared.
Since ghost shrimps also consume fry, they're often used as a viable measure to keep the tank's fry population in check.
Relevant Readings:
Do Ghost Shrimp Need a Filter? Yes Or No??
Why Is My Ghost Shrimp Turned White!
Do Ghost Shrimp Molt? Molting Guide For Ghost Shrimp
2023 BOAT BUYERS GUIDE
MIAMI BOAT SHOW
Email Newsletters
Fishing Boat Reviews
Fly Fishing
Marine Electronics
Fishing Tackle
Best Marine Electronics & Technology
The Bahamas Fishing Guide
Sport Fishing Expeditions
Marlin Expeditions
Boating Safety
What the Heck is a Slurp Gun?
This innovative tool lets you easily harvest ghost shrimp, one of the best baits along the Florida coast.
By Phil Hollandsworth
April 19, 2023
Special delivery :   Sign up   for the free Salt Water Sportsman email newsletter.   Subscribe   to Salt Water Sportsman magazine for $19 for 1 year and receive 4 bonus digital issues.
A slurp gun? Sounds like something you would find at your local 7-Eleven. But this contraption, often built from scratch out of PVC, is actually quite useful for harvesting one of the most effective surf fishing baits. Ghost shrimp (often called yabbies) are little alien-looking critters that live in sandy or muddy tunnels up to several feet below the surface. The only way to reach these elusive shrimps is to "vacuum" them out.
How to Find Ghost Shrimp
While ghost shrimp can be found in the surf, it's often easier to find them in wind-protected bays. Online tools like Google Maps (when used in conjunction with a wind forecast app) can make the job of scouting potential zones simple. Then, head to the lee side of that waterbody with a bucket.
Once onsite, look for mounds that resemble miniature volcanos. Ideally, a location will be littered with these little mounds, expediting harvest. Whenever you find a cluster of mounds, there often will be a network of tunnels that link together. The slurp gun can vacuum out a half-dozen shrimp with just a couple pumps. Now wade out into that zone and get pumping. Make sure you do the "stingray shuffle" to avoid a barb to the leg.
How to Use a Slurp Gun
Whether you choose to build your own PVC slurp gun, or buy a fancy stainless-steel model from your local tackle shop, the goal is to have a tool that provides enough suction to extract the ghost shrimp. Step up to a mound, place the open end of the slurp gun on top, and pump until the handle reaches the water.
You can pump the contents directly back into the water and wait for the sediment to settle, snatching the ghost shrimp from the water. But if you're a DIYer with a garage full of odds and ends, there's always the option of building a portable flotation sifter. This handy device separates the shrimp from the sediment, making them easy to grab. Many sifter variations can be found online. Get creative!
How to Fish with Ghost Shrimp
Ghost Shrimp are the fillet mignon of surf fishing baits, but have one major weak point. They're much softer than traditional shrimp and tend to fly off the hook when casting. Before sticking the shrimp onto the hook, fold it in half and push the hook through the tail and into the head. Now here comes the secret ingredient that most anglers will miss. Wrap the folded shrimp with Atlas Mike's Magic Thread . This thin elastic thread comes in white and orange colors to camouflage with the Ghost Shrimp's exterior. No need to tie any knots as the thread will stick to itself and the shrimp. That $20 PVC slurp gun has now produced enough bait to catch your own pompano limit. Tight lines!
More Gear , How-To , Rigs and tips
Email Newsletters and Special Offers
Sign up for Salt Water Sportsman emails to receive news of the latest techniques for big and small game fishing and the hottest fishing destinations as well as special offers on behalf of Salt Water Sportsman 's partners.
This site is protected by reCAPTCHA and the Google Privacy Policy and Terms of Service apply.
By signing up you agree to receive communications from Salt Water Sportsman  and select partners in accordance with our Privacy Policy . You may opt out of email messages/withdraw consent at any time.
More How To
How to get the most out of your electronic charts, an angler's guide to amberjack, rigging baits for bull redfish, tips to help you land fish faster, the last skiff guide: capt. jeff northrop, fishing shoes that keep anglers comfortable.
Digital Edition
Customer Service
Privacy Policy
Terms of Use
Cruising World
Florida Travel + Life
Sailing World
Salt Water Sportsman
Sport Fishing
Wakeboarding
Many products featured on this site were editorially chosen. Salt Water Sportsman may receive financial compensation for products purchased through this site.

Aquarium Care Basics
For Freshwater Tanks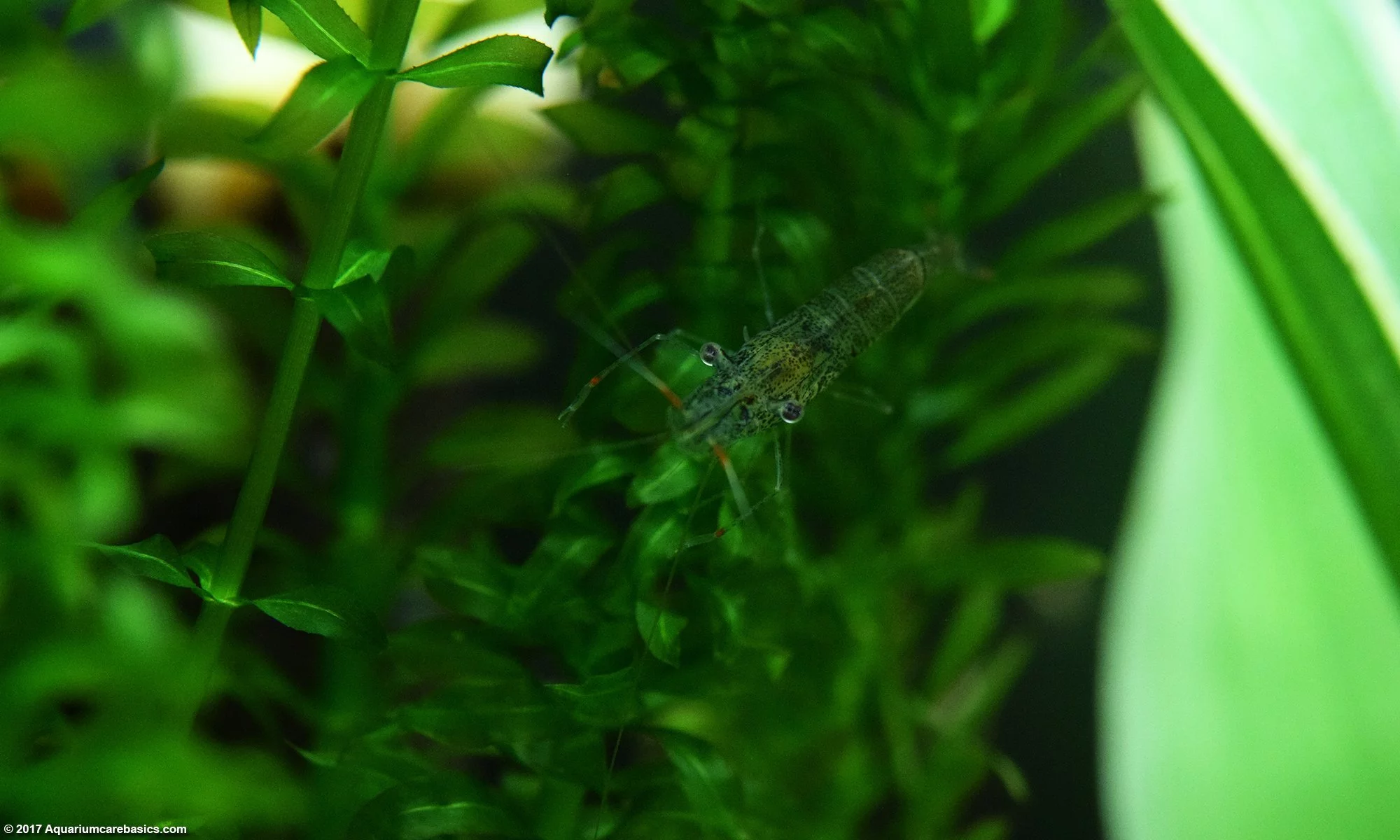 Home » Shrimp » Ghost Shrimp
Ghost Shrimp Care, Food, Lifespan, Habitat – Video
Share on Google+
Share on Facebook
Pinit on Pinterest
Share on Twitter
Subscribe to our YouTube Channel
Ghost Shrimp, also known as Glass Shrimp, are relatively easy freshwater aquarium shrimp to keep. Ghost Shrimp are almost always available for sale at local pet stores as well as at the larger chain stores. At the pet shop, they are frequently kept in a small tank with other shrimp of their kind. The small tank often has a sponge filter or air stone pumping bubbles. On display, the Ghost Shrimp tank often does not look like something other than a tank of murky water with tons of bubbles.
Ghost Shrimp are relatively inexpensive and are often purchased as "feeders" for larger more aggressive fish. Some Cichlids can eat Ghost Shrimp all day long. But Ghost Shrimp are more than a tasty snack. They are great aquarium cleaners and can be a lot of fun to watch. Many new hobbyists don't give Ghost Shrimp a second look, but they really can be an interesting invertebrate to keep in their own right.
Ghost Shrimp look good when kept in a tank with black aquarium gravel or substrate. It's also good to keep them in a tank with a black background. When the shrimp is up against the black gravel or background it makes them easier to see.
Ghost Shrimp Behavior, Upclose: 30 Second Video
More Ghost Shrimp Videos:
Glass Shrimp Eating A Dead Amano Shrimp
Glass Shrimp Feeding Closeup In A Freshwater Tank
Shrimp Tank Mates Are Very Important
Shrimp Eating, And Food Gets Stolen
Ghost Shrimp Pictures Gallery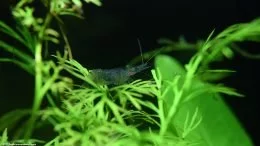 Ghost Shrimp care is relatively easy. They are very active and busy invertebrates tirelessly scouring the tank for food to eat. Always on the go, these shrimp are in their element when kept in an established tank that is not "too clean". As scavengers, they search the gravel or substrate for little bits of edible material that is otherwise uneaten. To that extent, Ghost Shrimp are decent aquarium cleaners, almost in the same league as Amano Shrimp and Nerite Snails. Ghost Shrimp are small so they may not eat as much as larger invertebrates, but they are constantly picking away at nearly everything they are near.
Tank Size For Ghost Shrimp
Ghost Shrimp can be kept in small tanks like 5 or 10 gallon aquariums and larger. With small aquariums, be mindful of the limitations of the tank in terms of low water volume and limited surface area. So be sure to not accidentally overstock the tank. Ghost Shrimp are small creatures but they contribute to the bio-load of a tank just like other living organisms. Overstocking a small tank with lots of shrimp will cause water quality issues and can create an unhealthy environment. So follow the typical fish stocking rules for community tanks and things should work out fine.
With small tanks like a 10 gallon, try not to add too many Ghost Shrimp. They may get aggressive and nasty toward each other if there are too many living together in a small space.
Ghost Shrimp Habitat & Water Parameters
Ghost Shrimp seem to enjoy establish planted aquariums with a moderate current of continuously moving water . An appropriately sized HOB power filter should do the trick and keep the water circulating properly. Additionally, an air pump with a fine air stone will create a wall of tiny bubbles to help keep water moving as well. With the bubbles, it's fun to watch the shrimp get drawn up into the current and have to move their hind legs ferociously to swim out of it. Ghost Shrimp are great swimmers.
Ghost Shrimp Like Live Aquarium Plants
Keeping Ghost Shrimp in a tank with hardy live plants can also be a good idea. Aquariums with lots of live plants are never "too clean" as the plants constantly shed plant matter into the water column. Ghost Shrimp seem to enjoy picking through the messiness and feasting on the parts they can eat. Keeping aquarium plants is also a good idea because they provide little places to explore and hide especially near the bottom of the tank. Other hiding places can be created with decorations or rocks built into caves and caverns. Either way, it's important that Ghost Shrimp have places to sneak away to from time to time.
Water Parameters
As far as water parameters go, Ghost Shrimp seem to be comfortable in the tropical community tank range. Water temperature can be 72 – 82 degrees Fahrenheit, with some suggesting that a slightly wider temperature range is also acceptable. Aquarium pH should be fine anywhere between 7.0 and 8.0 provided there are no sudden shifts, and the water should also be on the hard side. Standard aquarium lighting will do. And as with all freshwater aquarium shrimp, be very careful when treating the tank with medicines. Keep Ammonia, Nitrites and Nitrates in check. And most importantly, avoid copper as copper can be fatal to aquarium shrimp.
Ghost Shrimp Food, Size & Color Range
Ghost Shrimp food is broad as they will eat almost anything. They are great pickers and will eat like machines. Ghost Shrimp food can include some forms of algae, dead plant latter and detritus. These shrimp love fish or shrimp pellets, fish flakes, algae wafers or bits otherwise uneaten food. And its a good idea to find food supplements with Calcium, as Calcium is necessary for healthy shell growth. Ghost Shrimp food may also include their fallen tank mates, as they will even feed off dead fish or dead shrimp. Of course, it's important to take dead inhabitants out of the water quickly otherwise there can be an ammonia spike in the tank. It's fun to watch Ghost Shrimp swim up and pluck bits of food out of the water. And there is a pecking order with feeding as well. Bigger shrimp eat first.
Ghost Shrimp Size, Shape & Appearance
Ghost Shrimp size varies by age, but generally they grow to be about 1 1/2 inches in length. In terms of width, Ghost Shrimp size is generally about the diameter of a pencil eraser when fully grown. Ghost Shrimp tend to be thinner and more streamline as compared to Amano Shrimp. Ghost Shrimp have a little hump midway down the length of their tail. And like other shrimp, they resemble small crayfish. But there are some differences. One big difference is the size of the creature and the pliability of their shell. Glass Shrimp have much softer shells than crayfish.
Ghost Shrimp Antenna
A Ghost Shrimp has a pair of long antenna and a pair of short antenna. Their rostrum is on the top of their head right between their eyes. Behind the rostrum is a carapace area. Its in this carapace area where many of the inner workings of this shrimp can be seen, especially when feeding. The shrimp's front legs are attached to the underside of the carapace. The legs are long, slender and clear. When the shrimp is feeding on the tank bottom or on hard surfaces, its primary method of movement is to walk with its legs.
Behind the carapace, they have six abdominal segments that form a flexible covering. The area between the third and fourth abdominal segments comes together to form what appears to be a slight pointed area that juts up slightly higher than the other segments. Little clear swimmerets are tucked under the abdominal segments. These swimmerets can be seen fluttering back and forth as the shrimp moves up and down through the water column. And female shrimp keep their eggs safely tucked under the abdominal segments closest to the carapace.
Abdominal Segments
The sixth abdominal segment connects to the tail. The tail is also made up of flexible, moving segments. But these segments are thin and flat. In the middle of the tail is the telson. Under the telson are the four segments of soft shell that make up the uropod. The uropod can expand and contrast slightly to make the tail more broad or more narrow as need be. And on the edges of the uropod segments, the shrimp has very fine filament-like "fringe". Similar looking "fringe" filaments also appear on the edges of the swimmerets.
When the shrimp needs to move very quickly, in case of danger, it can be seen becoming very streamline and quickly flapping its uropod under its abdomen. This causes the shrimp to propel itself backwards at very high speeds. Often, one quick thrust backward is sufficient to get out of dangerous situations like conflicts over a piece of food. But it's not uncommon for them to pump their uropod a couple times in a row to put some real distance between themselves and danger. When this happens, the shrimp can end up retreating to other side of the tank in an instant.
Color Range
Many people describe Ghost Shrimp color as a transparent shrimp, but I think they are more on the translucent side. Their bodies are generally clear with a hint of hazy grey, or sprinkled with green dots. Ghost Shrimp color ranges from translucent light grey to a translucent darker grey, but in either case one can see almost see through the shrimp, and certainly can see inside the shrimp. And that is one of the most fascinating aspects of a Ghost Shrimp: One can see the internal workings of its body when it feeds. It's really amazing to watch close up. They may also have little green dots on their torso, and orange rings on their feelers and front legs.
Ghost Shrimp Lifespan & Molting
Ghost Shrimp lifespan can be anywhere from a couple of days to 1 year. In some cases under good conditions and with a little luck, a Ghost Shrimp lifespan can be a little longer than a year. But usually not that much more that that.
Ghost Shrimp are at risk of dying soon after they are added to a tank. It's not uncommon for Ghost Shrimp to die within a day or two of being introduced to an established tank with healthy and stable water. Some will appear dead on the bottom of the tank and others will simply "disappear". At the same time, other Ghost Shrimp from the same batch acclimate well and thrive in their new environment. Maybe its the stress of being brought home from the store, or maybe they experience stress due to very slight differences in water parameters, but whatever the reason be prepared to lose a few shrimp with each batch.
Another consideration is that because these shrimp are considered "feeders" they may not be treated very well when transported to the store. They are often kept in overstocked, under-filtered tanks with poor water conditions. That may be why some are prone to dying when transported to a home aquarium.
Ghost Shrimp Molting Process
Ghost Shrimp are often kept in groups. It's difficult to say how often Ghost Shrimp molt because its hard to figure out which of the group has lost its shell. Most commonly a hobbyist will wake up one morning, check out the tank and see a couple of clear white empty shells on the bottom. As long as they shrimp are there, all is good. The important thing to know is that Ghost Shrimp molt as they eat and grow. So as long they are actively feeding and moving about, it's normal for them to molt often. Molting just means they are healthy and growing larger.
When Ghost Shrimp molt they are very vulnerable until they get acclimated in their new shell. That's why its important to keep them in a tank with lots of small hiding places. Live aquarium plants are good for this purpose.
After molting occurs, leave the empty shed shell in the tank for a few days. Other shrimp may take turns feeding off it. Re-ingesting the minerals in the old shell helps set up their next molting cycle.
Ghost Shrimp Tank Mates
Ghost Shrimp tank mates can be small non-aggressive community tank fish that are not large enough to eat them. They are not going to last long (meaning a matter of seconds) with Goldfish, Oscars and other cichlids, Frogs, Turtles, crayfish or other aggressive roughens.
Good tank mates for Glass Shrimp can include others of their kind, as well as:  Bamboo Shrimp (aka Wood Shrimp), Vampire Shrimp (aka Viper Shrimp), Amano Shrimp , provided the Amanos are larger, Red Cherry Shrimp , Nerite Snails , Mystery Snails , Malaysian Trumpet Snails , Gold Inca Snails , Ivory Snails , and Ramshorn Snails . Ghost Shrimp can also be tank mates with some calm and peaceful community tank fish especially Cory Catfish and Otocinclus Catfish . As always, check with the clerk at the pet store about potential compatibility issues before purchasing Ghost Shrimp and adding them to a tank.
Berried Ghost Shrimp:  Reproduction
Ghost Shrimp breeding is challenging. I have kept Ghost Shrimp berried, or with eggs, but I have never been successful reaching the stage where I've seen live babies. This may be due to the fact that the shrimp have always been in busy tanks with tank mates that could be interested in eating the offspring. That said, they can reproduce in fresh water and can be purchased carrying eggs. So have some fine sponge filters handy to cover power filter intakes in case you see larvae. And it may be a good idea to move the berried shrimp to a separate tank so the baby shrimp do not get eaten by hungry predators when they are first born.
Keeping Glass Shrimp As Feeders:
If Glass Shrimp are going to be used as feeders, its not necessary for to keep them in an elaborate tank. Just about any size tank will do for this purpose. Gravel and live plants are not necessary either. Although some floating Anacharis may be useful in keeping the tank water somewhat healthy. One thing that should be present is a constant flow of air bubbles. Tiny air bubbles are necessary to keep the water moving and the surface area agitated. So a small air stone, a few feet of tubing and a small air pump are needed.
If Glass Shrimp are going to be kept for any length of time, a small sponge filter would also be a good idea. Unfiltered feeder tank water has a tendency to get dingy, cloudy and yellow-looking pretty quickly. A sponge filter will act as a mechanical and biological filter, and the bubbles will keep the water moving. A corner sponge filter with a weighted bottom will work well. A small net should also be on the accessories list. Finally, its probably not necessary to keep the feeder tank heated or covered. But a hood or clear cover may be a good idea to limit splashing from the bubbles aerating the tank.
Ghost Shrimp (Palaemonetes Paludosus): Ultimate Care Guide
This post may contain affiliate links and we may be compensated if you make a purchase after clicking on the links.
Ghost Shrimp Facts
Ghost Shrimp can be found in North America, more specifically, the waters of the Appalachian Mountains.
Ghost Shrimp are described as true omnivores. This means that they will eat whatever they can get, however, they spend most of their time grazing on algae.
What Are the Benefits of Ghost Shrimp?
Ghost Shrimp are not just interesting to look at, they can also be beneficial to the home aquarium for several reasons. Ghost Shrimp are often called true scavengers who will not only eat algae that can grow in your tank, but they will also eat leftover food bits that can accumulate and rot in your tank causing poor water quality. Ghost Shrimp are a popular choice for the home aquarium due to their ability to eat lots of algae and successfully keep the algae levels low in your tank. They can be found continuously grazing and snacking on algae. Their algae busting ability and their minimal requirements to keep them healthy make them a popular choice for home aquariums.
Ghost Shrimp Care
Ghost Shrimp are considered easy to care for, and are even recommended for beginners. Their low requirements combined with their tireless efforts to rid your tank of algae and other unwanted waste make them a popularly chosen addition to the home aquarium.
Food & Diet
Ghost Shrimp are not picky eaters at all. In fact, they can and will eat whatever you are feeding the other inhabitants of your aquarium. They will even act as an efficient clean up crew for your tank. Ghost Shrimp love to graze on algae. They can be found grazing on algae, or cleaning up leftover food at all times of the day.
Tank Size & Requirements
Ghost Shrimp do not require much to make them happy, and this is why they are great for a beginner to the fish keeping hobby. Ghost Shrimp are small and don't require much space to keep a small group of them. You can keep a single Ghost Shrimp in a Tank as small as 2 gallons, but it is recommended to keep them in a small group of at least 15. You could keep 15 to 20 Ghost Shrimp comfortably in a 5 gallon. Ghost Shrimp prefer their water at around 65F to 75F. They can even tolerate a wide range of water parameters, preferring their pH to stay somewhere in the range of 6.5 to 8.4.
How Many Ghost Shrimp Per Gallon?
Ghost Shrimp can be kept together with about roughly 3 Ghost Shrimp per gallon. However, if you have more room to offer them, the better. More room means more Ghost Shrimp, and that can be a good thing!
How Many Ghost Shrimp in a 10 Gallon Tank?
You could keep anywhere from 25 to 30 Ghost Shrimp in a 10 gallon tank.
Ghost Shrimp Tank Setup
Setting up a tank for Ghost Shrimp then you will be happy to know that they are easy to keep happy. Ghost Shrimp do not have a preference when it comes to substrate, and they will be happy with anything that you choose for them. It is best to choose a substrate that will better benefit your plants, but choosing a darker substrate will make it so that the Ghost Shrimp will be more easily visible. There are many plants that will work well, and provide many places for Ghost Shrimp to hide. The most important thing for a Ghost Shrimp tank is to provide them with many places to hide. If they are in an empty tank, they will stress quickly.
Identification and Markings
Ghost Shrimp are small and transparent. They get their name from their ghost-like appearance, and they even swim as though they are floating along. Ghost Shrimp have the same body structure as the shrimp that humans eat, they are just smaller. They are raised most often as food for other fish, but are popular for their algae eating abilities. There is not much difference in coloration, but if you look closely you will be able to see tiny specks on their bodies. These speckles do have a color range, and can be shades of green or brown.
Ghost Shrimp Size & Lifespan
When fully grown, Ghost Shrimp can be up to 1.5 inches in length. Ghost Shrimp have an average lifespan of up to 1 year. It is possible that they can live slightly longer if properly cared for, but unfortunately not that much longer even in the best conditions.
What Do Ghost Shrimp Eat?
Ghost Shrimp are described as true omnivores, and are often chosen for the home aquarium for their low maintenance, and ability to help with algae control. They can survive off of anything that you want to feed them, but keep in mind that they are happiest when grazing for algae and other foods. They can be a beneficial addition to the home aquarium not only for the algae control, but because they will also eat the leftover bits of food that other fish won't eat. This will help with your water quality.
Do Ghost Shrimp Eat Algae?
Ghost Shrimp are perhaps one of the best algae eaters. They can be found grazing on and munching on algae at any time of day or night. They are a great way to help keep algae down in your tank.
Ghost Shrimp Breeding
If they are being cared for properly, Ghost Shrimp will reproduce often in the home aquarium. You can identify female Ghost Shrimp quite easily when they are carrying eggs. If the female has a clutch of eggs, you will be able to visibly see the little eggs they carry attached to their legs.
Ghost Shrimp Eggs
Female Ghost Shrimp carry their eggs attached to their legs, and they are visible if you know where to look for them. Female Ghost Shrimp carry their eggs beneath their tails while their other legs act as fans to wave oxygen to their clutch of eggs. The female Ghost Shrimp will do this, and carry her eggs for around 3 weeks before they are ready to hatch.
What Do Ghost Shrimp Eggs Look Like?
Ghost Shrimp eggs are tiny little white specs, but they can still be seen if you know where to look. Female Ghost Shrimp carry their eggs underneath their tails. They use their other, smaller legs to fan oxygen to the egg clutch until they hatch. If the eggs the female Ghost Shrimp is carrying are fertilized, they will turn white and there will be black specs visible. These black specs are the eyes and stomach of the Ghost Shrimp fry.
How Long Do Ghost Shrimp Eggs Take to Hatch?
Ghost Shrimp eggs hatch in about 3 weeks.
Newborn Ghost Shrimp
To ensure the survival of the newly hatched Ghost Shrimp fry, you will want to house them in a separate tank from other adult Ghost Shrimp as they will cannibalize their young if given the chance. They are very small, and in the earlier stages of their development, they are similar in appearance to mosquito larvae.
How Do You Raise Ghost Shrimp Fry?
It does not take long for Ghost Shrimp fry to reach maturity. After roughly 5 weeks, they can be removed from the breeding tank and placed into the community tank as they will be roughly the same size as the parent shrimp. When they are in their developmental stages, they need to be fed every 3 hours, 24 hours a day.
How Do You Tell the Difference Between Male and Female Ghost Shrimp?
It is easy to identify female Ghost Shrimp from males due to their transparent coloration. Female Ghost Shrimp will have a greenish coloration that runs along her underbelly. This is sometimes called a saddle, but it indicates that the shrimp you are looking at is female. The saddle is the ovaries of the female Ghost Shrimp. Female Ghost Shrimp also have larger bellies than the males do, this is to help them carry their eggs.
Ghost Shrimp Disease
Ghost Shrimp are prone to catching a few illnesses. These ailments are usually caused by improper water conditions, but Ghost Shrimp can catch disease from other fish or decor that is introduced to your aquarium from an outside source. It is recommended that you quarantine your new tank additions to help prevent introducing sickness into your tank.
Ghost Shrimp can also be affected by parasites, a common fungal parasite known as vorticella can affect Ghost Shrimp by covering their bodies, and turning them white.
Why is My Ghost Shrimp Turning White?
Most likely, if you notice that your Ghost Shrimp is turning white, it is probably infected with a fungal parasite called vorticella. This fungus starts out at the tip of the nose of the shrimp and spreads itself over the whole body of the shrimp. If your Ghost Shrimp has this parasite, you can expect them to have less energy and appetite.
How Do You Tell if Your Ghost Shrimp is Molting or Dead?
When Ghost Shrimp have died, they gain a pinkish coloration similar to that of cooked shrimp. If you see your shrimp has begun to molt, but their white carcass has turned this pink shade, then they are dead.
How Often Do Ghost Shrimp Molt?
When Ghost Shrimp are in their larval stages, they will molt quite often, about once a day. As they continue to grow, they molt less often, but even adult shrimp will still molt roughly once a month to help them regenerate lost limbs. Ghost Shrimp are most vulnerable during this process, and they will require places to hide so that they can molt without experiencing stress.
Why Did My Ghost Shrimp Die?
There are many reasons that your Ghost Shrimp could have died. They have a short lifespan of around 1 year, and they are prone to stress and some ailments. Most often though, the cause of death to Ghost Shrimp is simply shock. Ghost Shrimp need time to acclimate, and if you do not give them enough time to acclimate, they will die rather quickly.
Ghost Shrimp Tank Mates
It is not a good idea to keep Ghost Shrimp with other tank mates that could potentially see them as food. Any fish larger than they are, will be tempted to go after your Ghost Shrimp. Loaches, snails, cory catfish, and other shrimp all make for great tank mates for Ghost Shrimp.
Are Ghost Shrimp Aggressive?
Ghost Shrimp are not aggressive unless their needs are not being met in their habitat. Sometimes, Whisker Shrimp are sold on accident as Ghost Shrimp, and they are to blame for the aggression some shrimp owners were not expecting.
How Many Ghost Shrimp Should Be Kept Together?
Ghost Shrimp prefer to live in large groups of at least 15. They do better in much larger groups, just make sure you have enough room for all of them.
Tank Mates for Ghost Shrimp
Ghost Shrimp can be kept with a few, peaceful species of fish such as some Corydoras, or loaches. It is not recommended that Ghost Shrimp be kept with any fish that are larger than they are, as they could be seen as a potential meal.
Ghost Shrimp and Goldfish
It is possible to keep Ghost Shrimp with Goldfish if you have the appropriate setup. Goldfish could potentially see your Ghost Shrimp as food, and if given the opportunity, they will eat your shrimp. It is important to give your Ghost Shrimp plenty of places to hide, and a large enough tank so that they can get away from a hungry goldfish if they are threatened.
Ghost Shrimp and Betta
Ghost Shrimp and Betta Fish can live together, but you are still putting your Ghost Shrimp at risk of being a meal for a hungry Betta.
Ghost Shrimp and Tetras
Ghost Shrimp can be housed with Tetra only under the right conditions. Tetras will definitely go after Ghost Shrimp if given the chance. It is important to provide Ghost Shrimp with many places to hide.
Ghost Shrimp and Guppies
Ghost Shrimp and Guppies both enjoy roughly the same tank requirements, and as long as the Ghost Shrimp are not too small, they can be housed safely with Guppies. It is important for Ghost Shrimp to have plenty of places to hide, and get away from any hungry fish.
Ghost Shrimp and Axolotl
Ghost Shrimp are great tank mates for Axolotl as they will typically not disturb one another, and Ghost Shrimp are a great cleanup crew for any bits of food left behind.
Ghost Shrimp and African Dwarf Frogs
African Dwarf Frogs will go after Ghost Shrimp every chance they get, so it is not a good idea to keep the two species together.
Ghost Shrimp and Turtles
Ghost Shrimp and Turtles enjoy roughly the same water parameters, but they should not be kept with Turtles unless you are ok with them eventually becoming Turtle food. Hungry Turtles will go after Ghost Shrimp every chance they get until they eventually get them.
Ghost Shrimp and Snails
Ghost Shrimp and Snails make for great tank mates. They are both peaceful and will not go after one another.
Where Can I Find Ghost Shrimp for Sale?
If you are looking to purchase Ghost Shrimp for your home aquarium, you will be happy to know that they are easily found at most local pet stores and online. They are fairly inexpensive at less than a dollar per shrimp.
Ghost Shrimp VS Amano Shrimp
Amano Shrimp and Ghost Shrimp are similar in their requirements and behavior, but Amano Shrimp tend to be larger than Ghost Shrimp. Ghost Shrimp can live in colder temperatures than Amano Shrimp.
Ghost Shrimp VS Cherry Shrimp
Ghost Shrimp can grow larger than Cherry Shrimp. Cherry Shrimp come out during the day and night, whereas Ghost Shrimp can mostly be seen at night.
Ghost Shrimp VS Whisker Shrimp
Due to their similar appearance, the Ghost Shrimp is often blamed for the aggression of the Whisker Shrimp. Whisker Shrimp are slightly larger with longer antennae than the Ghost Shrimp. If you look at the two species side by side, you will be able to see the distinctive orange banding around the antennae of the Ghost Shrimp.
Related Posts
Whisker Shrimp (Macrobrachium Lanchesteri): Ultimate Care Guide
Rabbit Snail (Tylomelania): Ultimate Care Guide
Vinegar Eel Culture as Live Fish Food: The Ultimate Guide
Ghost Shrimp: The Complete Care And Breeding Guide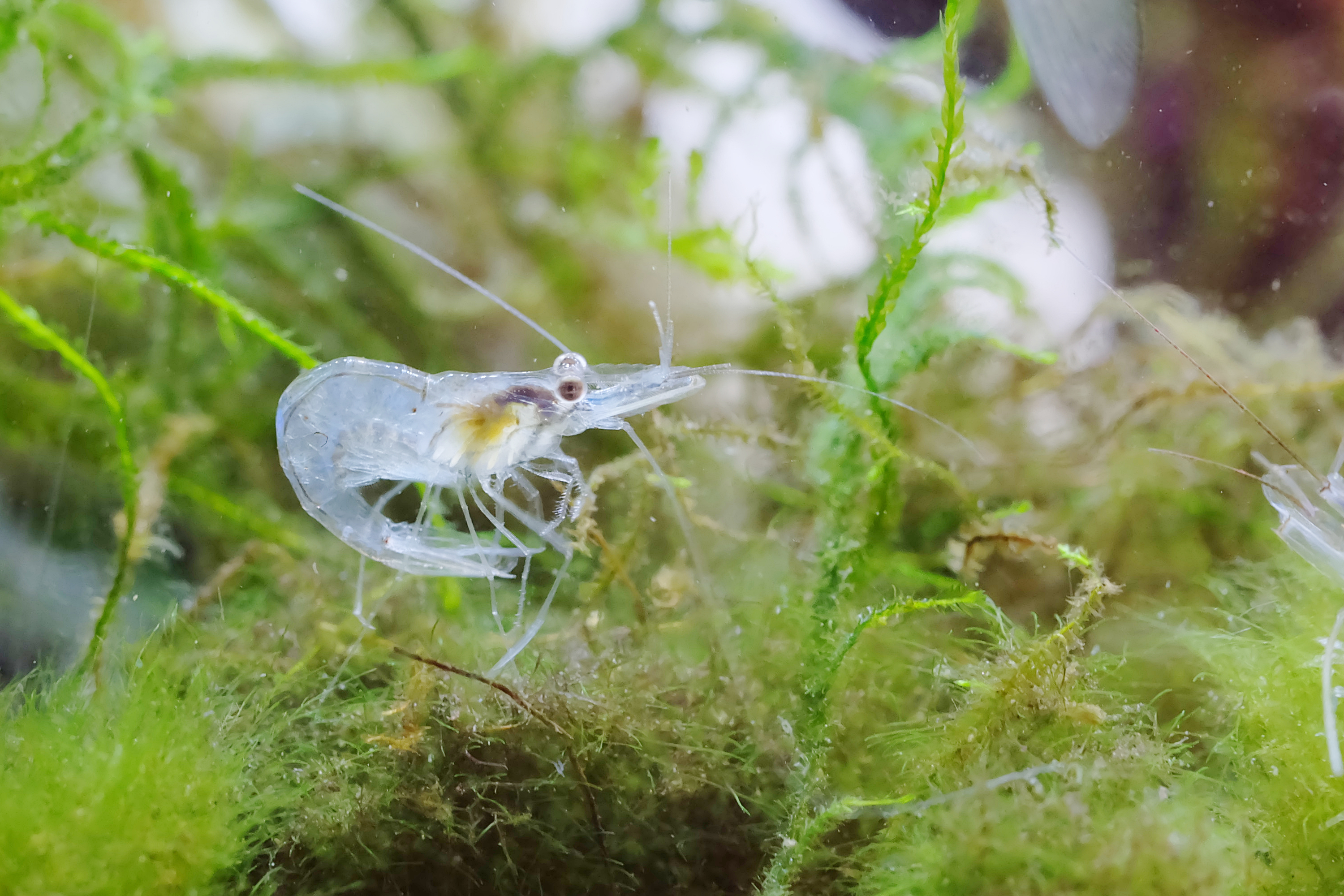 Ghost Shrimp Species Overview
Ghost Shrimp are anything but scary! They are lovely little additions for novice or expert fish keepers looking for a species that will help keep your tank clean and tidy. Like a little housekeeper that goes about its day picking up after your other inhabitants, they are definitely a crustacean to consider when thinking about your aquarium diversity.
These miniature shrimp are native to North America and are freshwater inhabitants. They have been a popular tank addition for aquarists for decades because of the fringe benefit they provide in addition to their peaceful nature.
Also known as 'Glass Shrimp' because of their clear, transparent lack of coloring, they are active, busy little creatures that will happily go about their business solo or with others of their kind.
Let's take a look at the Ghost Shrimp in further detail.
Ghost Shrimp Behavior
Ghost Shrimp are superb neighbors to their fellow aquatic species.
These shrimp are always on the go and can usually be spotted free-swimming or feeding and cleaning the tank. They pick up any uneaten food or leftovers and also algae, ensuring your tank is clean and looking its best.
These shrimp tend to keep to themselves. However, they can thrive individually or in groups in a tank. This makes them an excellent option to include in your tank community due to their amicable nature.
They scoot backward when swimming by using their tails and otherwise climb and walk along surfaces with their legs when cleaning and exploring.
They have an inherently curious nature which means that they like to explore and will get into anything and everything in your tank. Air-powered toys can be a source of demise for many a ghost shrimp, so use them cautiously!
If you have a group, they can be prone to attacking each other, and group populations can be trickier to manage as they mature quickly and are rapid breeders, and have short lifespans.
Higher water temperatures may also cause aggressive behaviors as they can trigger breeding mode, so lower temperatures in their preferred range should be used for maximum compatibility.
Being crustaceans, they molt on a regular basis, on average, every three months. Crustaceans need a strong shell or exoskeleton to protect their organs, so this is a necessary process.
When purchasing your Ghost Shrimp, do ask the seller if they have been bred as feeder fish because these tend to have less ideal rearing conditions and may not last as long in your tank.
Ghost Shrimp Lifespan
You should expect healthy and well-raised Ghost Shrimp to live for about a year.
If you intend on having them as a regular member of your tank population, you will need to breed them, so having a mating pair as a minimum starter should keep you in supply.
It's important to remember that their diminutive size and use as feeder fish make them tempting for the other inhabitants of your tank. So any fish with a mouth big enough to grab one will make hasty work of snacking on your Ghost Shrimp!
With the short lifespan they have, they have a high turnover rate, but this should not put you off as they are still fun to watch. These little cleaners are an easy addition to your fish society and are worth the effort to breed, which in itself can be a great learning experience for novices.
Ghost Shrimp Appearance
Ghost Shrimp have typical shrimp formation. Being classified as a miniature species, they are on the small side and manage to reach about 1.5 inches in length. Certain Ghost Shrimp can reach up to 3 inches, but this depends on where they originate from.
Their absence of color is the reason they are called 'ghost' or 'glass,' as their names imply. Like an apparition in your tank, they segue from one area to another and need close inspection to spot at first glance. This physical characteristic is what helps them avoid detection by predators.
Another interesting aspect of their lack of color and transparency is that it is possible to actually see their organs working if you look closely when they are fully grown. They are quite fascinating to the casual observer and make for an interesting talking point when talking about your tank community to friends and family.
Females are larger upon maturity and develop a subtle green shade on the underside of what is known as their saddle when they reach puberty. They can also be differentiated from males as adults because they have a hump on their backs.
Dots of color can be present on the exoskeleton and will vary depending on their origins.
They have two sets of antennae that monitor their environment and can even be used to communicate with others of their kind.
Ghost Shrimp Habitat And Tank Requirements
In the wild, Bamboo Shrimp reside in a variety of climates. Their normal habitat is a slow or moderate flowing stream or river, and they like fine sedimentary bottoms as well as areas they can hide, particularly when molting happens.
Tank conditions
For the ultimate Ghost Shrimp landscape, you will want to ensure that your tank has plenty of live plants that are hardy enough to withstand the odd nibble and a root system that isn't easily disturbed. Ghost Shrimp are known to love a burrow and a good dig in the substrate, so this needs to be considered when choosing which plants to provide.
Some ideal options would include Java Moss, Cabomba, Hornwort , as well as Peacock Moss. Moss is almost essential because of the nitrite-absorbing properties they provide.
Ghost Shrimp are incredibly sensitive to nitrites in the tank, and regular measurement is required to ensure that levels remain suitable for them to thrive.
Nitrate absorbing pads are often employed to ensure healthy levels, which need to be below 20ppm. Keep a log of levels and test regularly.
The perfect substrate would be sand, as it is popular with other tank mates, but gravel is an acceptable substitute.
Brighter tank lighting is preferred, and they enjoy driftwood and rounded rocks for clambering over while going about their business.
Airstones that are kept on a low setting are also a good bet to keep water flow moving but slow.
Water conditions should be noted and maintained as follows:
a pH of 6-8
Water hardness: Hard
Temperature between 65-85 ºF (20-29ºC)
A 5 gallon is your starting point for Ghost Shrimp. Beyond that, it is possible to have 4-5 additional shrimp per gallon, but again this needs to be considered alongside the bioload of your companion species if you are mixing.
Happy and healthy invertebrates need a species-appropriate density, especially in a tank environment which you must ensure is sensible.
If you overload their numbers, then aggression between shrimp is on the cards. Remember that higher tank temperatures will result in breeding behavior and increased aggression as a result, so lower temperatures within range will be of benefit.
Choosing Tank Mates For Ghost Shrimp
Ghost Shrimp are popular and for a good reason.
They are fantastic to integrate into any tank community, and their tank cleaning prowess is what makes them such a great addition.
You can choose to keep Ghost Shrimp as a solo population or in a mixed environment. If you go down the mixed route, you will need to keep companion spaces on the small side to avoid them becoming dinner. There is a reason that they are a feeder species for fish!
Remember to consider species that require similar water conditions to ensure that the chemistry is compatible. Reputable retailers should be able to advise if you are uncertain about bringing a new breed to the tank.
Some excellent fish tank mate pairings for Ghost Shrimp are:
Cherry Barbs or other Small Barbs
Hatchet Fish
Zebra or Kuhli Loaches
Otocinclus Catfish
Cherry , Bamboo or Vampire Shrimp, or other miniature shrimp species
Hostile or territorial species must be avoided, a prime example being Bettas . These will not only stress your shrimp and increase the likelihood of a shorter lifespan, but nobody wants to contend with bullying behavior in the tank!
Ghost Shrimp Health Issues
All miniature shrimp are susceptible to similar foes when it comes to health and well-being.
Internal And External Bacterial Infections
Ghost Shrimp can be affected by various internal and external bacterial infections. You may see your shrimp turn opaque with is a warning sign. It is also possible to see swollen or enlarged internal organs that can look more pink or red with the resulting inflammation present.
The addition of tannins or almond leaves is a great way to support an antibacterial environment from developing in the first place. However, most Ghost Shrimp will not survive an infection, and most will perish.
When it comes to external bacterial infections, the exoskeleton is your best indicator that something is wrong. It may develop visible ulcers or pitting in the shell. Calcium supplements are another proactive additive to have in your tank to help avoid this issue.
The only real treatment for an external bacterial infection is a saltwater bath that is timed and performed on a regular basis.
Fungal Infections
Fungal infections can present themselves as a white cottony substance sticking to the exoskeleton. Salt baths may help, but often a molt will allow them to shed not only their shell but the infection that comes with it.
Parasitic Infections
Vorticella is a parasitic infection that, if caught early and treated with salt baths, doesn't have to be fatal. It will appear as a white crust near the shrimp's mouth, so it is fairly easy to spot. However, if you miss this symptom, it will easily spread to the rest of the shell and result in death.
Other Dangers
Copper is universally toxic to invertebrates and will decimate your community, so it needs to be avoided.
A great thing to consider is the use of a water conditioner to remove heavy metal. If you use tap water for your tank, a good tip is to run it for a long enough time to reduce the chances of sediment in the pipes being transferred. Flushing that out thoroughly first will reduce the likelihood.
Breeding Ghost Shrimp
For the novice breeder, Ghost Shrimp can make a satisfying learning experience.
Females mature by about three months of age, and as mentioned before, this is indicated but the appearance of a greenish saddle on their underside.
When the females release eggs, you can identify approximately 20-30 on their belly (also called 'berried'). Round eggs appear and can have a greenish cast.
You may wish to separate a pair within the tank or move the female along with a male to a separate breeding tank. Caution should be observed if you decide to transfer as this is more stressful, and females are prone to dropping the eggs.
Males can be moved back to the general population if you see eggs looking healthy after about a week, as they are likely fertilized by this point. If they are not, they will look cottony like a fungal infection and will fall off.
Fry will emerge after 24 days of incubation, and the female will shake the eggs off her legs when they are ready to hatch. Keep a close eye on when this happens, as the female will more often than not consume her young if kept in proximity, which doesn't happen in the wild.
Sponge filters are a must as the fry are tiny. Likewise, once on their own, you will need to provide ultra-fine food sources that meet their requirements as well as their tiny mouths.
Good options to supply are spirulina or other commercial foods made for egg layers.
They will remain incredibly difficult to spot until at least three weeks due to their 'invisibility' and small size. Together that makes for a tough one to spot!
Ghost Shrimp are such a useful addition to a smaller-sized population of fish they remain a prime contender for any aquarist to consider.
Not only do they keep your tank clean, but they are also active and admirable little creatures that will enhance your tank condition and can help a beginner learn best practices for a breeding program.
They make a worthy consideration for larger fish keepers also because of their feeder capacity. Many hobbyists keep them as a separate population for a fresh food supply to vary the diets of their larger tank inhabitants.
Well worth giving the Ghost a go!
Fishkeepingfans
We are Frederik and Felix, brothers and passionate fishkeepers who have dedicated their lives to the pet industry. We are trusted experts in this field thanks to years of experience as the owners of a high-end pet shop that specializes in aquariums and terrariums. We are certified in aqua animal care, aquarium maintenance, fish health, and terrarium maintenance. We started this blog because we love sharing our knowledge with other fishkeeping enthusiasts. All of our content is well researched and based upon scientific evidence from reliable sources like the American Association of Fish Veterinarians or the Aquatic Animal Life Support Operators. We strive to provide accurate and reliable information for our readers and are available to answer any questions. We hope that you find our blog interesting and we look forward sharing our passion with yours!
Recent Posts
10 Most Colorful Fish for Your Fish Tank
Are you searching for the perfect fish to add color to your aquarium? Look no further, we have curated a list of the most vibrant and colorful fish for your fish tank. Colorful fish for fish tank...
The Best Cheap Aquarium Fish for Budget Fishkeepers
Keeping an aquarium can be an expensive hobby, but that doesn't mean you have to break the bank to enjoy it. We'll explore some of the best cheap aquarium fish that are easy to care for and won't...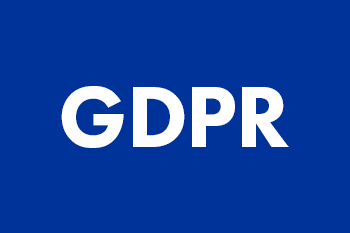 Privacy Overview
Strictly Necessary Cookies
This website uses cookies so that we can provide you with the best user experience possible. Cookie information is stored in your browser and performs functions such as recognising you when you return to our website and helping our team to understand which sections of the website you find most interesting and useful.
Strictly Necessary Cookie should be enabled at all times so that we can save your preferences for cookie settings.
If you disable this cookie, we will not be able to save your preferences. This means that every time you visit this website you will need to enable or disable cookies again.
Will Ghost Shrimp Eat Your Fish?
Last Update:
This site does not constitute pet medical advice, please consult a licensed veterinarian in your area for pet medical advice.
If you are keeping ghost shrimps for a long time, then you may have seen the Ghost Shrimps eating a dead fish if any dies in your tank. Seeing this scene did you ever wonder will Ghost Shrimp eat your live small fish?
Ghost shrimps generally don't eat small fishes. They only eat a fish if it is dead as they are natural scavengers.
Ghost shrimps eating live small fishes is totally a misconception. Let's dig into this topic more and understand what Ghost Shrimps actually eat!
What Do Ghost Shrimps Eat?
Generally, Ghost shrimps eat everything they find in the tank as they are natural scavengers. Observe them for some minutes and you will see them picking bits from the water. They mainly eat algae, dead plants, and detritus.
Algae naturally grow if you have enough shrimps and fishes in your tank. They spend hours grazing on the tank wall and other places to eat Algae. If algae don't grow naturally you can simply give them algae wafers that are available in the market.
They also eat Shrimp pellets and uneaten food bits. You may also see them eating their fallen tank mates.
Now, Do Ghost Shrimps Eat Living Fish?
Ghost shrimps never eat living fishes, not even the small ones. Eating live fishes is not their nature. They only eat the ones that are dead.
There have been some cases where some people said their ghost shrimps attacked small fishes but this is very rare. You will hardly find any shrimp keeper saying this.
Shrimps are very peaceful and scared species. They hide most of the time when other fishes roam around in the tank. They feel unsafe when other fishes are around.
If you have 10-15 shrimps in your tank, you will hardly see 2-3 ghost shrimps roaming in the day time if the tank has enough hiding places. They feel safe and secured when they are hiding.
Can Fishes Eat Ghost Shrimps?
Big and aggressive fishes like Angelfish, Oscar loves to eat ghost shrimps. Also, those that have a big mouth can end up eating your Ghost shrimps. So if you don't want your fishes to eat the Ghost Shrimps keep them separately in another tank. But if you want to feed your fishes something nutritious, Ghost Shrimps are a very good option.
Ghost shrimps are widely used as feeders for other fishes. Ghost shrimps are very nutritious and besides that, they are relatively inexpensive. This is why many fish Keepers use ghost shrimps as feeders. They keep the ghost shrimps in a separate tank and twice in a week feed other fishes with these ghost shrimps.
Do Ghost Shrimps Eat Each Other?
Ghost shrimps usually don't kill and eat others . They don't even attack or harm each other. They only eat the dead body if any ghost shrimp dies as they are scavengers.
If you ever see two shrimps attacking each other that is a very rare case. They can get a little aggressive towards each other if you have too many ghost shrimps in a small tank.
What Are The Best Tank Mates For Ghost Shrimps?
As ghost shrimps are very peaceful species, they feel safe if they are kept with small peaceful species like them. Two best fishes that are best tank mates for ghost shrimps are Tetras and Barbs. They don't grow too big thus won't attack or do any harm to the ghost shrimps.
Snails are also good tank mates to the Ghost Shrimps. You can keep any type of snails with the ghost shrimps.
You can also keep all the ghost shrimps together in a tank if you have many. They feel very secure when there are no other species with them. They are seen most active when there are no other species.
Now that you are at the end of this article you have a clear idea that ghost shrimps do not eat fishes. Rather if you keep them with other big fishes, they can eat the ghost shrimps .
However, if you ever see your ghost shrimp trying to eat any small fish that's a very rare case. But generally, they don't do it so do not worry about it.
Sharing is caring!
About Muntaseer Rahman
Muntaseer Rahman
I have been keeping exotic pets such as shrimps, snails, crabs, crayfish, etc. for many years now. I've fallen in love with these pets. I really believe that these pets deserve more care and attention from us. It is very important that people know how to take care of them properly. That's why I've created this website to share my knowledge with you.
Latest posts
What Sells Best In A Pet Shop? Updated List 2024
No matter how saturated the pet industry seems, there's always scope for you to make a profit. But it's only true if you choose the right products. Otherwise, you won't stand a chance against the pet supply giants or creative products available on Etsy. So, now that you have decided to find your foot in…
How Do You Manage A Pet Shop? [13 Secret Tips]
How hard can it be to manage a small pet shop? People start pet shops with such mindsets, and the next thing they know, pet supply giant like Pet Valu has closed 358 stores across the U.S.A. The same thing happened with loyal companion & pets.com. Apparently, managing a pet shop is much more difficult…
Can Cherry Shrimp Survive On Water Plants Alone?
Last day I saw my cherry shrimp hunting down loads of snail eggs. Suddenly, I don't know why, it started on the plants. After seeing this, the first thing that came into my mind was – what if the eggs weren't there? And what if there's nothing meaty at all? Can Cherry Shrimp survive on…