Nutrition & Training
Shoe Finder

Daily Trainers
Max Cushion
Non-Technical
Long Distance
New Balance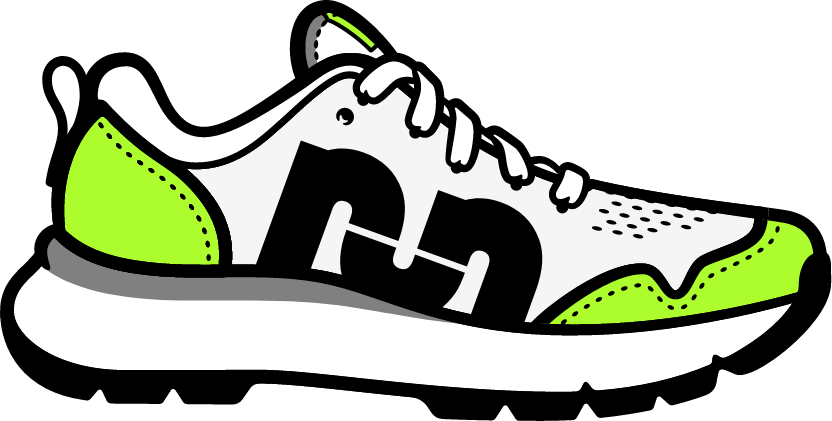 Anatomy of a Shoe
Here's how we break down the shoe in every review.
Believe X Tracksmith Trackhouse Sweatshirt (Unisex)
We use cookies to provide the best experience on our website. Read our Cookie Policy .
Brooks Ghost 15 Review: A Familiar Haunt
We independently review everything we recommend. When you buy through our links, we may earn a commission.
What You Need To Know
Weighs 9.6 oz. (272 g.) for a US M9 / 8.4 oz. (238 g.) for a US W8
A thick slab of DNA Loft V2
35 mm heel / 23 mm toe (12 mm drop)
Gone is DNA Loft v1, hello, Loft v2
Smooth, natural, comfortable — classic Ghost
LINDSAY: Something most new runners have in common, aside from a generally conservative pace, is a pair of Brooks running shoes. Well-known for its high-quality, reliable gear, Brooks has been in every runner's rotation at least once. Whether it stays there or not is another question entirely — unless you're my friend and fellow Believe Run Club member, Grace Duffy, who should probably own stock in the Brooks Ghost line. (Seriously, Brooks, if you're listening, she's a US W10.5 and needs a pair. Help me, help her).
I was always curious about what kept her, and many others, going back to the Brooks Ghost time and time again, but now, after trying out the Brooks Ghost 15, I get it. The Ghost is a simple simple, classic shoe that shines in the daily trainer category. Its whopping 12mm drop is well-known among Brooks shoes, but it doesn't keep this from being a smooth ride. With a few minor changes to the upper mesh and midsole cushioning, it's safe to say all changes were positive and the Ghost 15 is sure to be another fan favorite.
And who doesn't love a good pun? Much like a real ghost, the Brooks Ghost 15 is fairly inconspicuous. Brooks describes it as a "blissful, distraction-free run," and I would have to agree. It's not distracting, which just leaves plenty of room for other thoughts, but that, my friends, is a topic we will not cover here today. Let's get to the review!
RENALDO: Halloween is long over, but Brooks is still bustin' with its newest iteration of the long-lasting cruiser, the Ghost 15. Brooks has carved out a nice spot for themselves in the running shoe biz as a reliable and comfortable choice for runners of all sorts. And it knows that some runners are always in the market for a reliable shoe to take on their endlessly enjoyable running experiences. With a major emphasis on the word "Enjoyable." Let's take a deep dive and see if the Ghost 15 really delivers.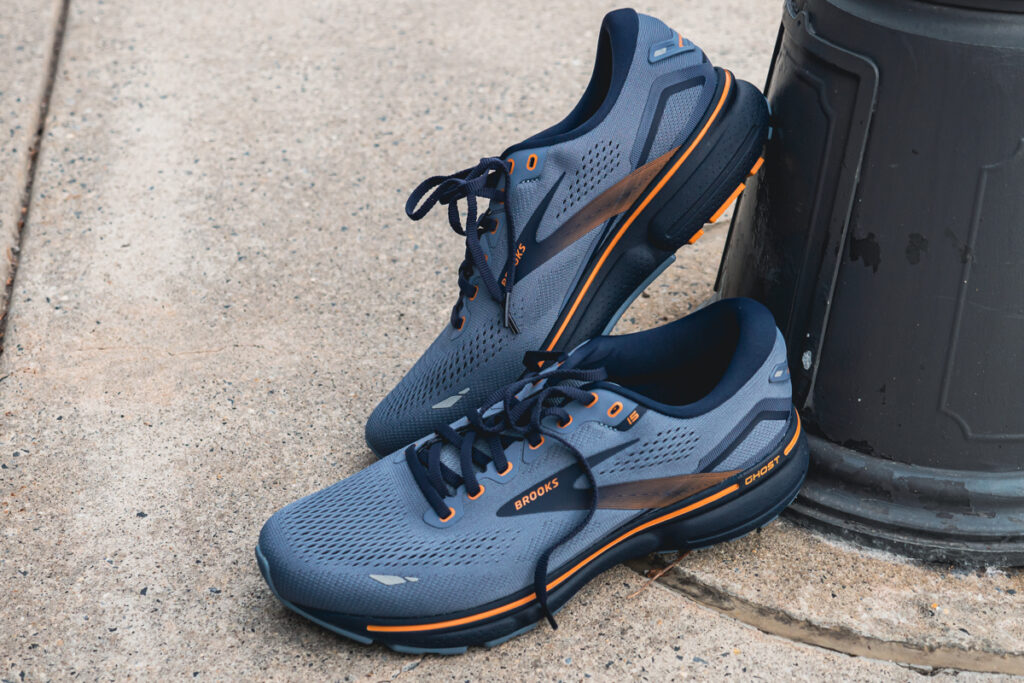 LINDSAY: I'm going to hit up the ghost pun one more time here and say that while not as light as a ghost, this shoe is pretty darn light. The Ghost 14 weighed about 9 oz. and the 15 comes in around 8.8oz for a US W7.5. Not a life-changing experience, but definitely appreciate the update. More on that later.
The moment I stepped into the Brooks Ghost 15, I was met with immediate comfort. There's plenty of padding around the heel and tongue that team up with the mesh upper for a very comfortable ride. The toe box was goldilocks just-right, as well, with lots of flexibility. When I say true to size, I mean True. To. Size. The mesh upper is also somewhere around 25% recycled material but you would never know it.
One of the changes to the Ghost 15 is an upgraded midsole with DNA Loft v2 cushioning — a lighter version of a classic, cushioned formula. Ironically, it now extends throughout the foot, so despite additional foam, the lower density means less weight. I'd still say other Brooks shoes, like the Adrenaline or Glycerin , provide softer cushioning when compared to the Ghost 15, but that's also intentional, just worth noting. The Ghost 15 is also a bit more slimmed down compared to the more cushioned shoes I mentioned.
Not much is different about the outsole. There's still tons of rubber, great traction, and it feels like durability is intact. The colorway options are also my style: fairly solid and on the darker side. So if you like flashy, bright colors, the Ghost 15 may not be for you.
RENALDO: My own personal introduction with Brooks was my review of the Brooks Glycerin 20. A high cushion, high stack shoe that was a joy to run in, stand in, and just wear overall. I can confidently say the same thing about the Ghost. It has a nice breathable upper with an all-new iteration of Brooks 3D Fit Print for added structure, and the brand new DNA Loft v2 cushioning in the midsole gives the shoe that "five-star" comfort that fans of Brooks will instantly recognize.
Running in the Ghost 15 feels smooth and natural. Pretty lightweight, coming in at 9.8 oz. for a US M9, once you get going with the Ghost, everything just feels second-nature.
A real "No Muss, No Fuss" ride, and I am here for it.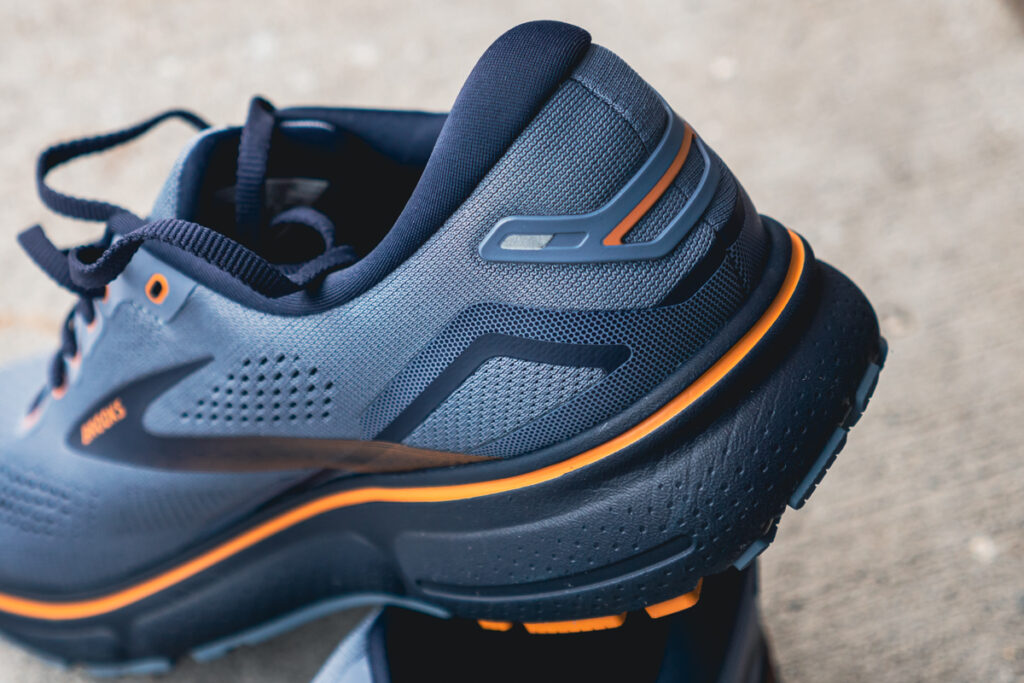 Brooks Ghost 15 heel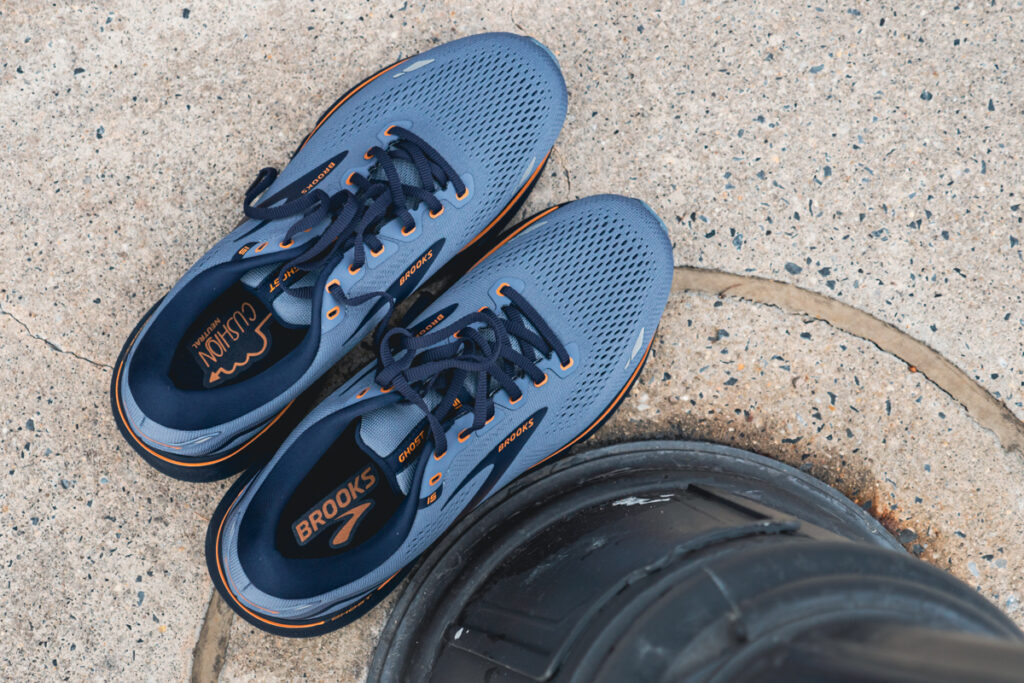 Brooks Ghost 15 from above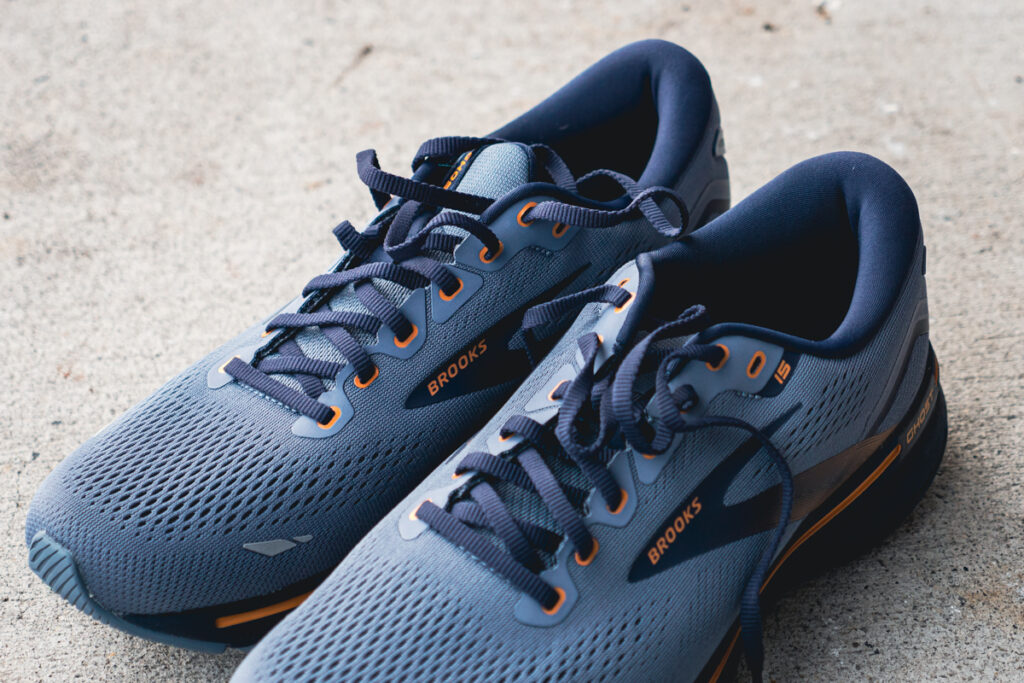 Brooks Ghost 15 laces
LINDSAY: I'd have to be super critical to say anything truly bad about the Brooks Ghost 15. For the purposes of a full review, though, I will point out a couple of things that the people should know.
This shoe is not very versatile. I tried it at the track, and it just didn't give me that pop or responsiveness one looks for in a speedy workout shoe. There is no crazy energy return, but I also don't think it's meant to be so. The tongue is not gusseted, either. Again, not a big deal for me, and I felt like the fit was still snug, but if that's a dealbreaker, this may not be the shoe for you.
Ok, that's all. This shoe just isn't trying to be anything that it's not, so I'm not going to be too critical. It's a well-balanced, smooth ride, and I will die on that hill (with Grace Duffy).
RENALDO: Now, with all that being said, when you really get down to brass tacks, the Brooks Ghost 15 can be a little on the unremarkable side. With all that's packed into the shoe, during my time with it, it really just felt like any other daily trainer.
When viewed in that light, the subtleties of the shoe can be seen as small marks against it. Marketed as the midrange of Brooks cushioned shoes, the shoe can feel a bit clunky, almost "clog-y" at times. This is something that I also noticed with the Glycerin 20 but forgave due to its marketed intention as a cushioned, long-distance trainer and just how "manufactured for comfort" it was. The heel pad feels a little big on some strides (12mm of drop will do that), as well as on the outer pads of the midfoot to toe. It can lead to the occasional "odd" landing every couple of strides.
Not a deal-breaker by any means, and I'd say a lover of Brooks won't even notice. But it's certainly something I was aware of with my miles in the shoe.
Also, the colorway selection for this shoe isn't really anything to write home about. My review pair was a pretty basic Black/Blackened Pearl/ White look that hardly got a "meh" out of me. The rest of the men's selection plays it pretty safe and "tame," too. I'd definitely say the women's colorways have a bit more flair (they have the color "Aruba"), but they aren't moving the meter by much, either.
Function over fashion here, and I'm NOT here for it.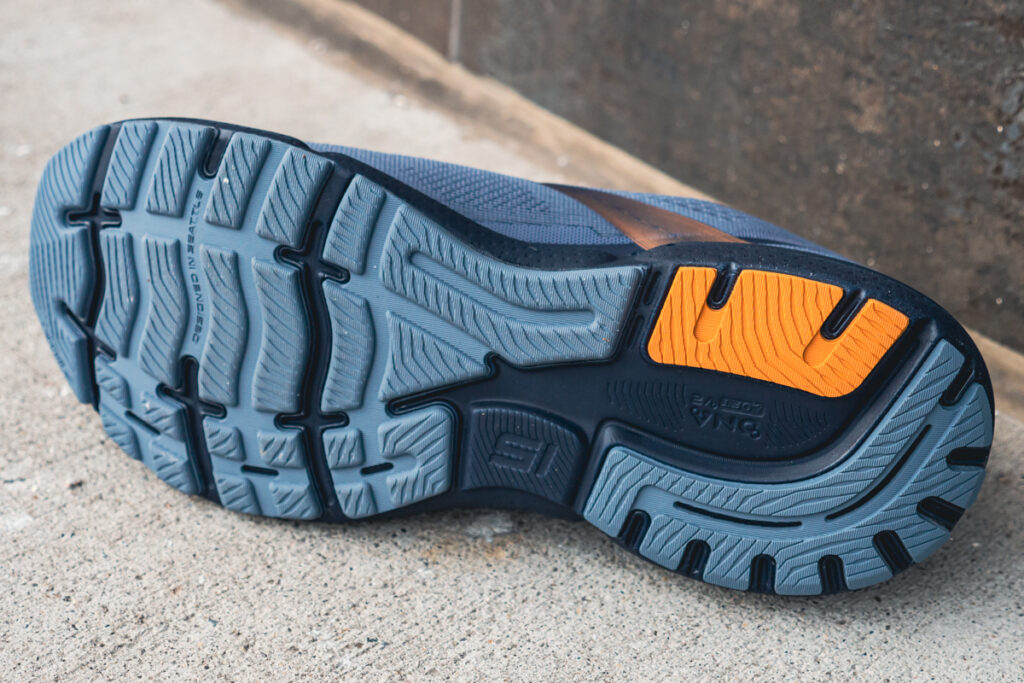 Brooks Ghost 15 Conclusion
LINDSAY: The Brooks Ghost 15 is exactly what you would expect from a daily trainer. While I likely won't be wearing it for speed workouts anytime soon, it's good to know that it's in my closet, ready for a nice, chill jaunt for a few miles or maybe even more than a few. After some very technical and in-depth research, it seems the general consensus is that the Ghost 15 is softer and less responsive than its predecessor, while the Ghost 14 is more rigid and snappier.
Nonetheless, a great starter shoe for new runners while also a good addition to the rotation for more experienced runners. This shoe is available in a huge range of sizes and widths, so shout out to Brooks for the inclusivity. Coming in at $140, this neutral daily trainer would definitely be on my buy list.
RENALDO: The Brooks Ghost 15 does what it says on the box. It's a decently light, comfortable daily trainer that anyone can run in. No real faults to speak of unless you're being critical (hey, it's our job), but if you're that type of runner, this shoe is probably not on your radar anyway.
At $140, this is a great shoe to give to a would-be-runner as a nice stocking stuffer or a decently low-risk buy for someone wanting to get into running in a plush, comfortable way.
You can pick up the Brooks Ghost 15 for $140 from Running Warehouse (with 2-day shipping and 90-day returns) by using the shop link below.
Want to learn more about how our review process works? Check out this guide .
Shop The Shoe
Have something to say? Leave a Comment
Leave a Reply Cancel reply
Your email address will not be published. Required fields are marked *
Save my name, email, and website in this browser for the next time I comment.
the Authors
Renaldo Robinson
Renaldo is a running enthusiast that's enthusiastic about pretty much everything. Born and raised Baltimore, Renaldo still resides in his home city and has shared miles with a good chunk of the Baltimore running community. A captain in A Tribe Called Run run group, Renaldo can easily be spotted running with Faster Bastards, Believe Run Club, or doing a solo long run through Baltimore's midtown. If you spot him, be sure to give him a big "REEENOOO!" or challenge him to a game of pool 🎱
All-time favorite shoes: Hoka Mach 4, Skechers Razor Excess 2, Asics Noosa Tri 13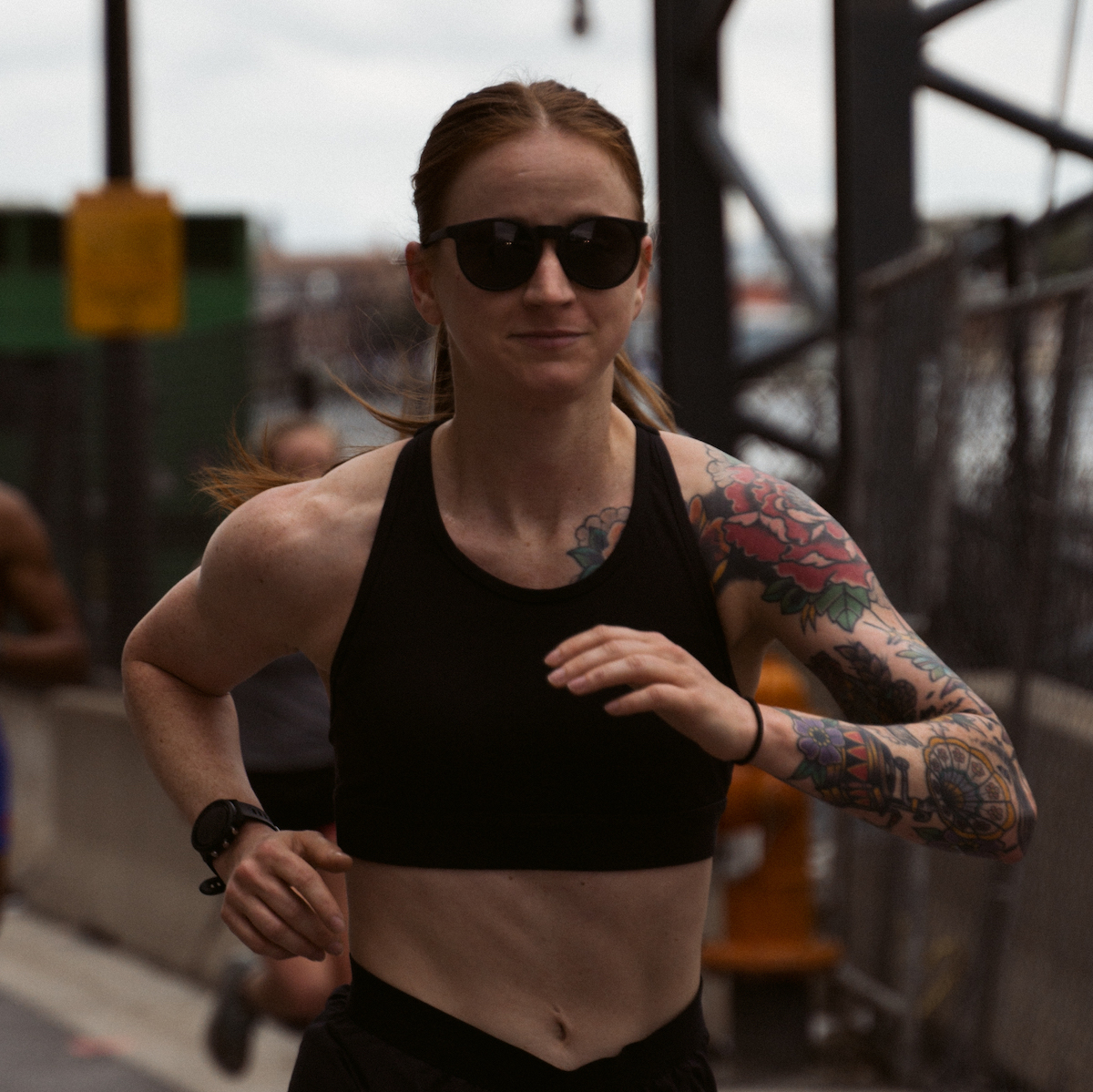 Lindsay Agro
Lindsay is an optometrist by day and runner by… all other hours. Originally from south Florida, Lindsay started running with Believe Run Club when she moved to Baltimore and the rest is history. When she's not running or fixing eyeballs, you can find her exploring with her dog, Iris, or grabbing a beer with friends.
All-time favorite shoes: Asics Novablast, Saucony Endorphin line, Nike Vaporfly NEXT%
Previous Post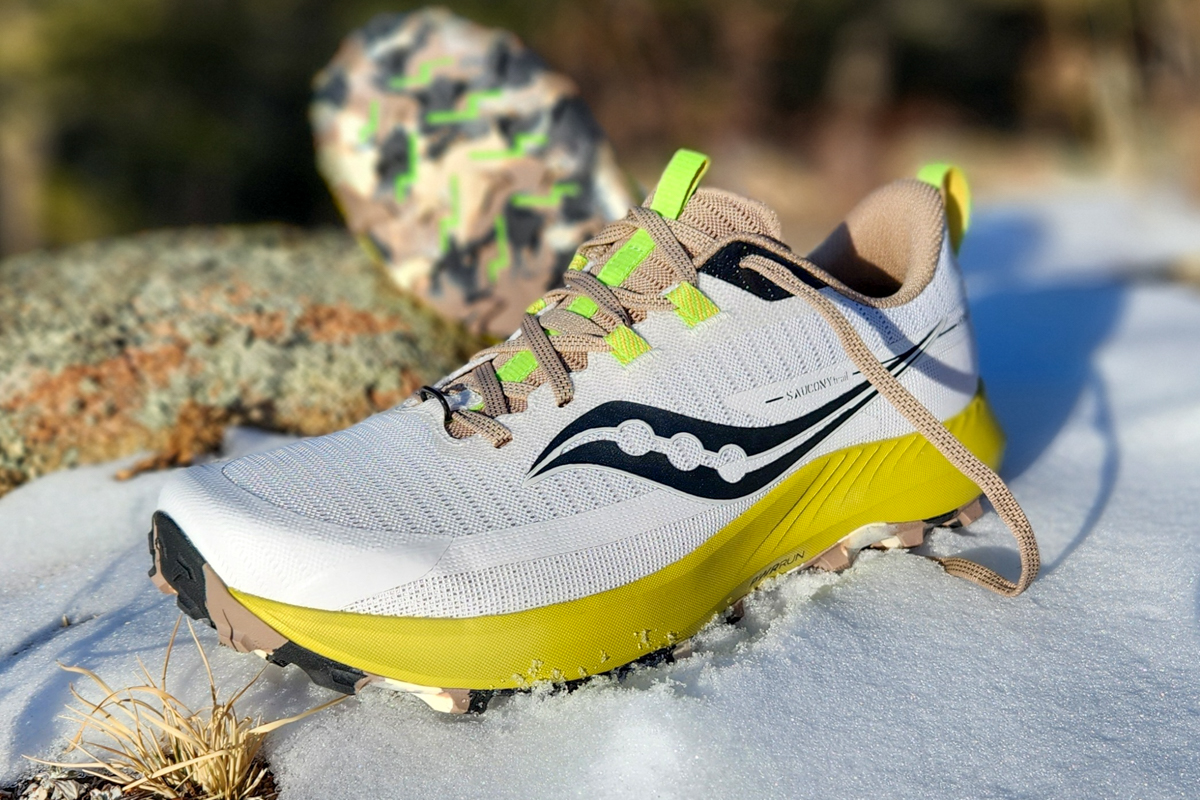 Saucony Peregrine 13 Review: A Peregrine for a Modern Era
Saucony Peregrine 13 GTX Review: This Bird Can Swim
Related posts.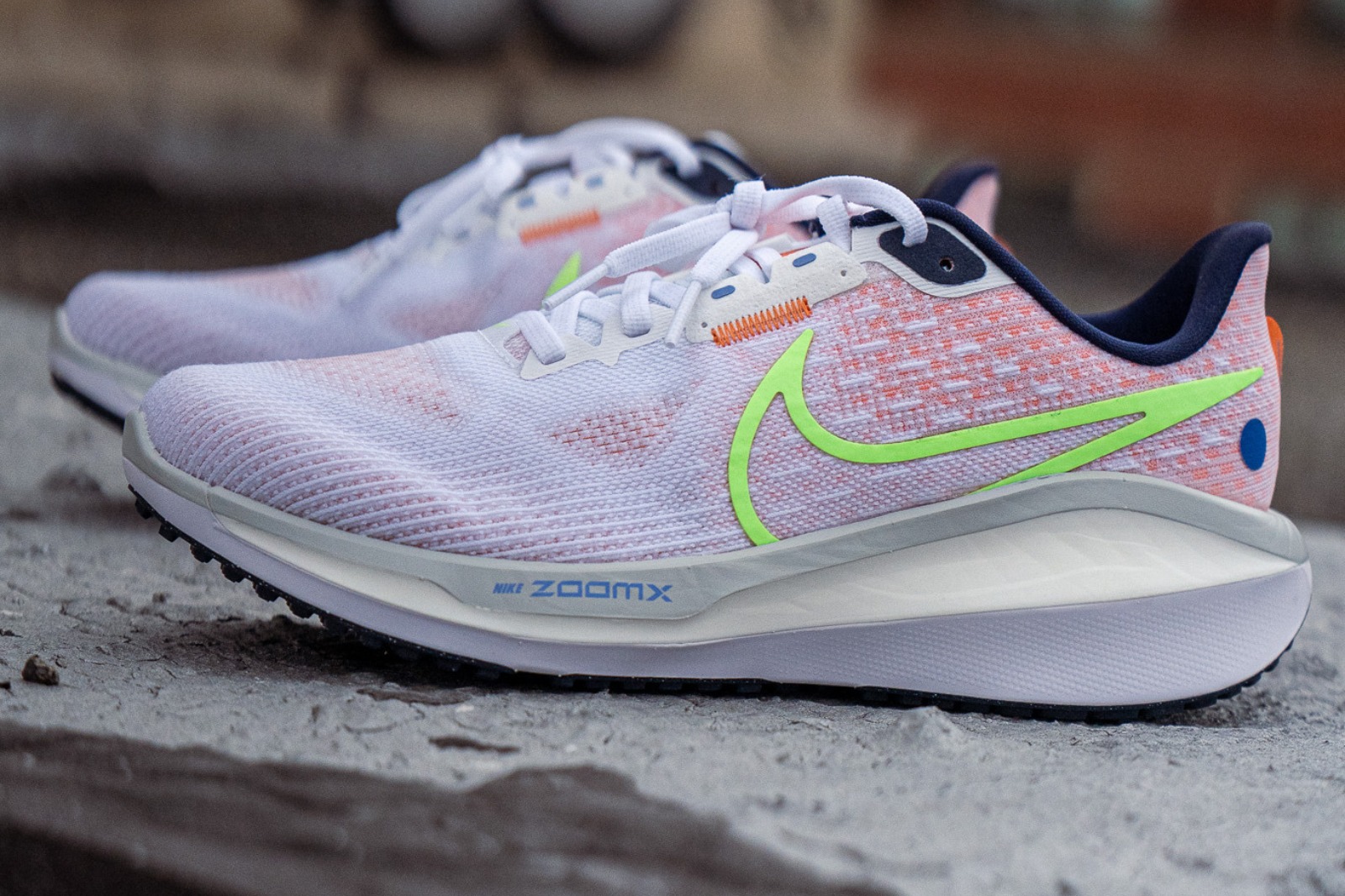 Nike Vomero 17 Review: The Better Pegasus?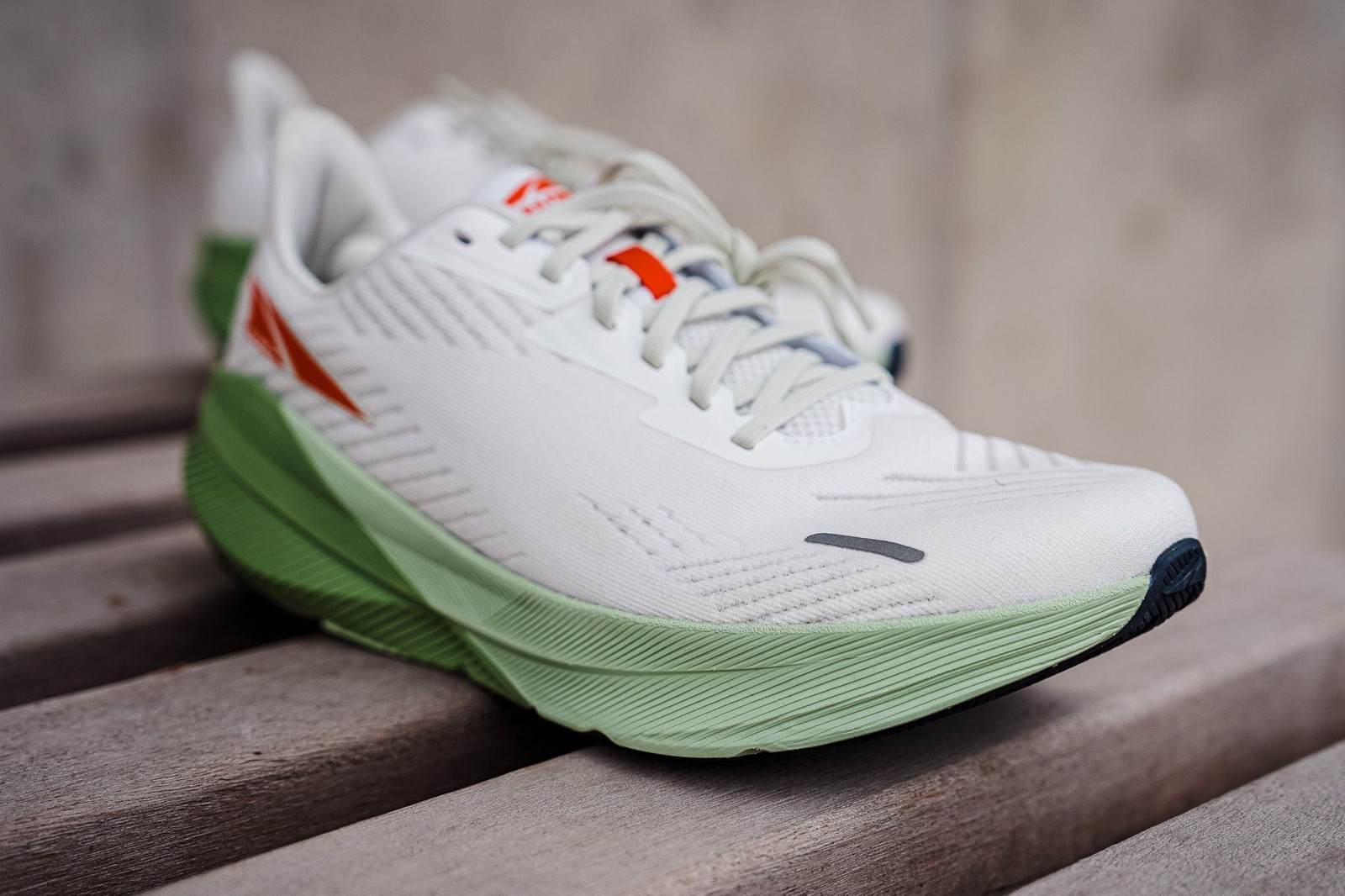 AltraFWD Experience Review: Dripping Drop
Best Running Shoes For Heavy Runners (2023)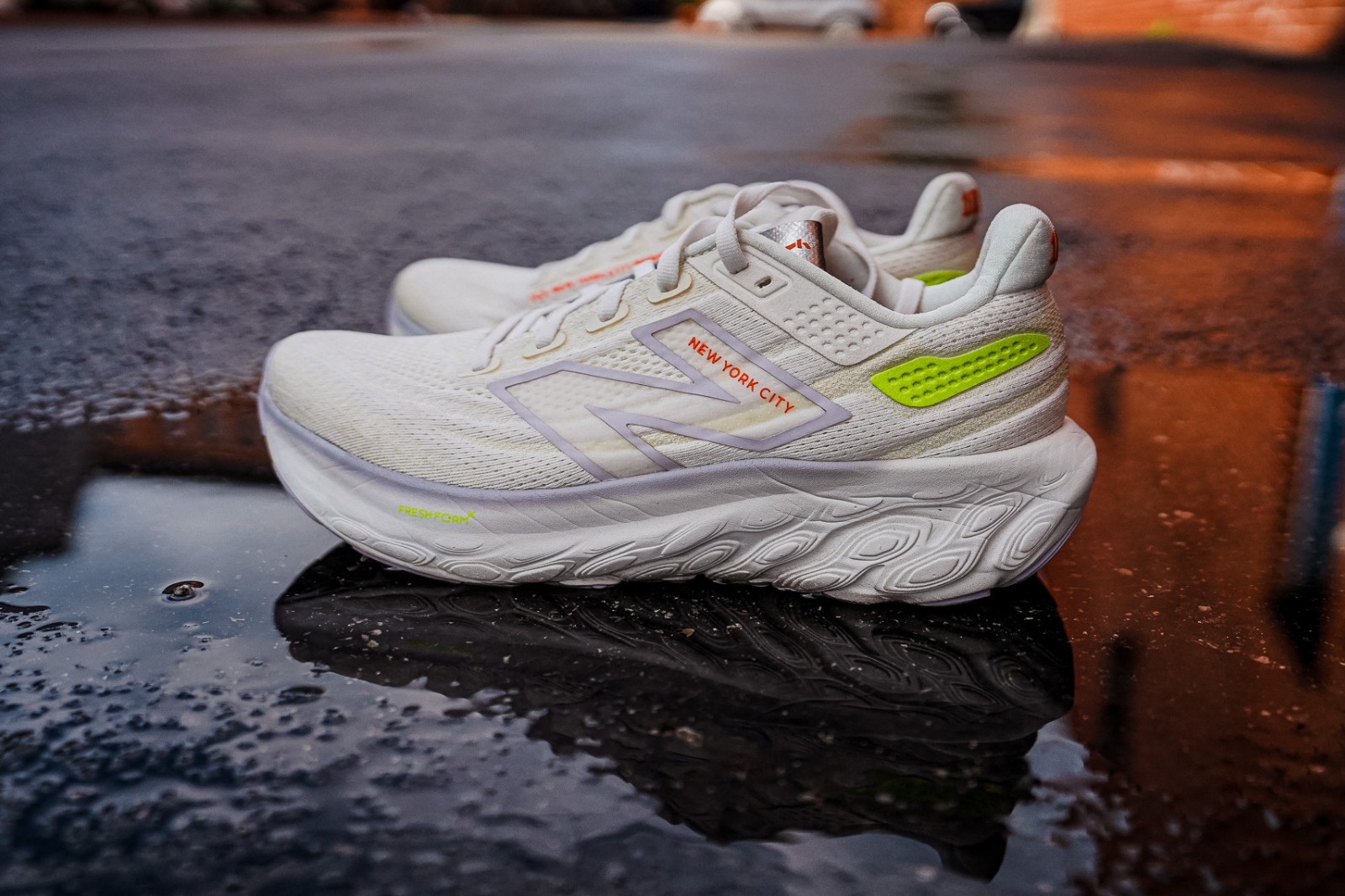 New Balance 1080v13 Review: Put Your Hands in the Air
Puma Magnify Nitro 2 Review: Max Cat Power
Saucony Triumph RFG Review: Jolly Green Triumph
HQ 1805 Eastern Ave Baltimore, MD 21231
Weekly community runs from the @believeintherun HQ. Every Thursday at 6:30 PM. More About Believe Run Club
How Our Reviews Work
Job Opportunities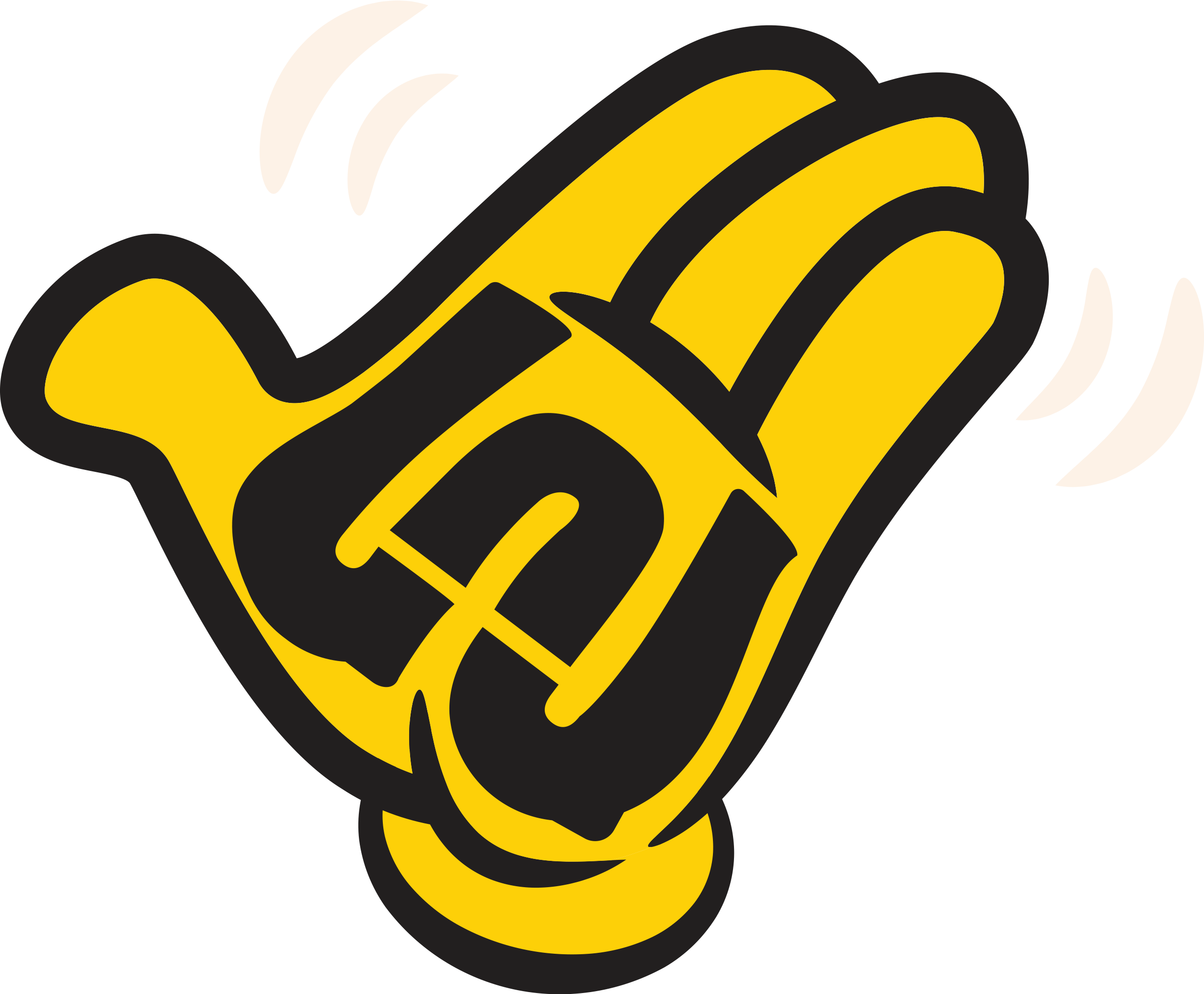 Privacy Policy
Terms & Conditions
Cookie Policy
Author Description
Shoe Reviews
New Runners
Stability Guide
Plated Shoes
Walking Guide
Running Science
DOCTORS OF RUNNING
Physical Therapists Using Clinical Analysis To Discuss The Art And Science Behind Running and The Stuff We Put On Our Feet
Post Page Advertisement [Top]
Brooks Ghost 15 Review (2022)
Brooks Ghost 15 Review: The People's Shoe By Senior Contributor Nathan Brown If there were a picture associated with "running shoe" in the dictionary, there are a few shoes that I think could vie for the selected photo. The Brooks Ghost is one of them. In the last 15-20 years of footwear design, the Ghost seems to epitomize the standard specs for a running shoe. Moderate cushioning, traditional last shaping, flexible forefoot, and a mostly flat geometry. The Ghost 15 maintains its character without any revolutionary changes and it continues to be a reliable, consistent shoe. There are updates to the midsole and upper, but we will talk about how noticeable these changes were and what category this shoe shines in the most.
Brooks Ghost 15 Price: $139.95 at Running Warehouse Weight: 9.8oz, 278g (men's size 9), 8.8oz, 249g (women's size 8) Stack Height: 35mm (heel), 23mm (forefoot) -- unofficial measures Drop: 12mm Classification: Daily Trainer/Walking Shoe
RUNNING SHOE SUMMARY The Brooks Ghost 15 is a traditionally shaped running shoe that continues as a good selection for new runners, walkers, and people who are on their feet during the day. It is a high drop, moderately cushioned trainer that uses traditional shaping and a single density midsole to provide a relatively stable neutral platform for runners wanting a no-frills trainer. SIMILAR SHOES : Puma Velocity Nitro 2 , Mizuno Wave Rider 26 , ASICS Cumulus 24 FIT The Brooks Ghost 15 fits true to size with some refinements to the upper compared to the previous version. The toe box feels like there is a bit more volume giving a relaxed trainer feel, and the heel counter has additional padding making it a very stuffed, rigid heel counter. For my taste, the heel collar has too much padding, though it does secure the heel well. The moderately cushioned tongue is not gusseted, but is held in place well through the lacing system. I have been testing this shoe in the early winter in Wisconsin (20 deg F most mornings) and the multiple-layer, engineered mesh has done enough to keep my feet warm in conjunction with my thicker socks. There are some overlays to secure the midfoot and they do a fine job without causing irritation to the foot. The upper, despite the layers, feels lightweight and altogether comfortable with a moderately accommodating fit due to the perforations throughout the upper.
PERFORMANCE The performance of the Brooks Ghost is very consistent with what we've seen in previous editions. The cushioning has been changed to their DNA LOFT v2 midsole foam. Overall, this has provided a similar experience to the previous model, a moderately soft foam that feels "airy" while running. It is not bouncy, propulsive, mushy, or notably plush. It sits in the midpoint of it all, making the ride overall unremarkable. I don't say unremarkable in a negative way necessarily, because a shoe like this can work well for people transitioning to running from more traditional footwear as well as making it a nice platform for walking and standing. The largest difference from the previous version seems to be in initial durability. In the Ghost 14, I had issues with the foam compressing over the first 1-2 runs and giving increased pressure to my foot. This hasn't been the case in the new Ghost 15. The 12mm drop and lateral/medial flaring in the heel are noticeable and sometimes make the heel contact to midstance transitions a little clunky. However, this has improved a bit over the first number of miles. This shoe is also built with a large amount of outsole rubber, which contributes to the overall moderately firm ride. The outsole has provided overall nice traction even in some snow and trail. I took them on a single-track trail run and the only time I ran into issues was in the muddy areas. On dirt, gravel, and wet concrete, the traction was fine. Functionally, I think the Ghost continues to be a wonderful shoe for new runners, walkers, and people on their feet for work. It may not be versatile for picking up the pace or different types of runs, but it is versatile in the types of activities this shoe can be used for. This is probably why this shoe is one of the most sold shoes (if not the most) for Brooks. It can suit runners, walkers, and workers alike. However, if you're looking for a running shoe that is pushing the boundaries of innovation with new foams, geometries, etc., you won't find it here. STABILITY The Ghost seems to have transitioned from a truly neutral shoe in version 14 to a more stable neutral shoe in version 15. The upper in this version gives more midfoot security that the previous, holding the foot well on the platform on uneven surfaces and on turns. The wide heel contact and full contact outsole with thick rubber also stabilize the platform, creating a shoe with balanced support. However, for those who like side walls as a factor within their stable neutral shoes will not find them here.
Thoughts as a DPT: Shoes for New Runners By Nathan Brown
RECOMMENDATIONS Given the target demographic for this shoe and the multiple intended purposes, I appreciate that this shoe hasn't seen some of the innovation other brands have done to their staple models. I think that maintaining the character of this shoe and keeping traditional cushioning/geometry is important for a shoe like this, and it doesn't feel "outdated" even though it hasn't seen remarkable changes in a while. I do think some things could be refined in the heel. The flaring combined with the lack of heel bevel is a bit abrasive depending on where you land, and modifying those (aka increasing the bevel posterolaterally) could be helpful in smoothing out the entire ride. WHO THIS SHOE IS FOR The Brooks Ghost 15 is best for someone looking to get multiple uses out of their shoe, whether that is running, walking, or working on your feet. It also is a great option for people just entering the running sphere, while performing well enough for daily training. It is a moderately cushioned shoe with classic geometry that will function well for some daily casual miles.
GRADING Nathan Fit: B+ ( Security through the midfoot is improved, heel collar a bit too stuffed) Performance: B+/A- ( For its intended audience, it is a jack of all trades for walking, running, and standing) Stability: B+ ( Stable neutral option without sidewalls) DPT/Footwear Science: A ( Nothing fancy, but fills a spot for newer runners (and more experienced), walkers, and people on their feet for work) Personal: B+ ( Not a shoe I'd use as my workhorse trainer, but good for some casual miles, work, walks, and playing with my kids) Overall: B+
SHOP | SUPPORT DOR Brooks Ghost 15 Price: $139.95 at Running Warehouse *Using the link to purchase helps support Doctors of Running. Thanks so much! Check out Gear We Love Ultraspire Fitted Race Belt: The best way to carry your phone and goods on the run. No bounce and various sizes for waist. (Also recommend the Naked belt ) Skratch Recovery, Coffee Flavor : Mental and physical boost post run. Coffee flavor is excellent and goes great straight into a fresh brewed cup goodr Sunglases : Run in style with goodr's super fun sunglasses. Feetures Socks : Massively grippy socks that will make you feel more one with the shoe Amphipod Hydraform Handheld Water Bottle : Perfect for long runs when you need hydration in the summer Trigger Point Foam Roller : Help get those knots out post-run and feel better for tomorrow Theragun Massager : This small version is great on the go for working tired legs Ciele Hat : Our team's favorite running hat of choice!
FOLLOW DOCTORS OF RUNNING ON SOCIAL MEDIA Facebook: Doctors of Running Youtube Channel: Doctors of Running Instagram: @doctorsofrunning LinkedIn: Doctors of Running Strava: Doctors of Running Podcast: Virtual Roundtable Pinterest: Doctors of Running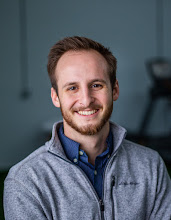 Nathan Brown PT, DPT, MS
Bottom ad [post page], search doctors of running, asics gel-kayano 30 review, asics gel-kayano 30 review (2023).
Doctors of Running Podcast
Running Shoe Reviews, Guides, and Features (2023) - Doctors of Running
Guide to Stability Running Shoes (2023)
Carbon Plated Resource Page
Running Shoe Science
Running Research Archive - Doctors of Running
Beginner's Guide to Running Shoes
Guide to Walking Shoes
DOR Archive
►  October (8)
►  September (25)
►  August (25)
►  July (23)
►  June (17)
►  May (20)
►  April (24)
►  March (20)
►  February (17)
►  January (15)
Adidas Adizero SL Review (2023)
Best Racing Shoes of 2022, DPT Approved
Brooks Levitate 6 Review (2022)
361 Hurricane Review (2022)
Saucony Xodus Ultra RUNSHIELD Review (2022)
The Best Running Shoes of 2022, Part 2
Best Trail Shoes of 2022, DPT Approved
Mizuno Wave Rebellion Pro Review (2023)
Best Performance Trainers of 2022, DPT Approved
The Best Running Shoes of 2022, Part 1 | DOR Podca...
Best Max Cushion Running Shoes of 2022, DPT Approved
Saucony Cohesion 15 Budget Running Shoe Review (2022)
Saucony Endorphin Shift 3 RUNSHIELD Review (2022)
Best Daily Trainers of 2022, DPT Approved
A Beginner's Guide to Cycling for Runners | DOR Po...
The Best Gifts for Runners (2023)
Anatomy of a Running Shoe
361 Degrees Spire 5 Review (2022)
November 2022 Round-Up at Doctors of Running
361 Degrees Centauri Review (2022)
►  November (19)
►  October (19)
►  September (19)
►  August (19)
►  July (18)
►  June (21)
►  May (19)
►  April (20)
►  February (15)
►  January (14)
►  December (20)
►  November (12)
►  October (10)
►  September (14)
►  August (15)
►  July (12)
►  June (7)
►  May (13)
►  April (9)
►  March (13)
►  February (10)
►  January (6)
►  December (8)
►  November (5)
►  October (13)
►  September (4)
►  August (5)
►  July (9)
►  June (3)
►  May (6)
►  March (8)
►  February (4)
►  January (3)
►  December (3)
►  November (4)
►  October (4)
►  September (7)
►  July (7)
►  June (4)
►  May (5)
►  April (1)
►  March (3)
►  February (3)
►  December (2)
►  November (3)
►  October (1)
►  September (3)
►  August (3)
►  July (2)
►  May (3)
►  April (2)
►  February (2)
►  January (2)
►  December (4)
►  November (2)
►  October (2)
►  August (4)
►  July (5)
►  June (6)
►  May (1)
►  January (5)
►  December (5)
►  September (1)
►  August (2)
►  March (1)
►  February (1)
►  June (1)
►  May (2)
►  March (2)
►  December (1)
►  August (1)
►  June (2)
Contact Form
Strava - join the doctors of running run club, doctors of running strava club activities.
We may earn commission from links on this page, but we only recommend products we back. Why Trust Us?
I've Logged Thousands of Miles in These Brooks Running Shoes—Here's Why They're My Go-To Pair
The Brooks Ghost sneakers have kept me running through hip pain, shin splints, and more.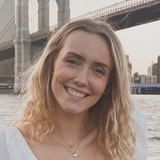 Welcome to Retail Therapy by Prevention ! In this series, our editors provide thoughtful, honest reviews of what we've been testing lately that we want you to know about—because we refuse to keep these game-changing finds all to ourselves. Whether you're on a mission to find something specific or simply need a little retail therapy in the form of an impulse purchase, consider this your insider's shopping guide to everything our team thinks is worth the buy.
As an avid runner, I've spent a lot of time searching for the perfect athletic shoe, from the hot pink Nikes I wore to high-school cross-country practice to the New Balance sneakers I reach for nowadays. But finding the right pair of running shoes is no easy task. You need something that supports your foot's unique arch, cushions your joints from impact, provides energy return to your stride, and helps keep your foot in proper alignment mile after mile.
I put on my first pair of Brooks Ghost shoes in the summer of 2019 at the recommendation of a running shoe expert at my local specialty store. After wearing them while logging thousands of miles on concrete, dirt, gravel, and even the treadmill, I've found they're some of the most versatile sneakers on the market—whether you're an experienced runner, avid walker, or someone who spends hours on your feet. Here's everything you need to know, including why I continue to re-purchase the Brooks Ghost sneakers time and time again.
Brooks Ghost 15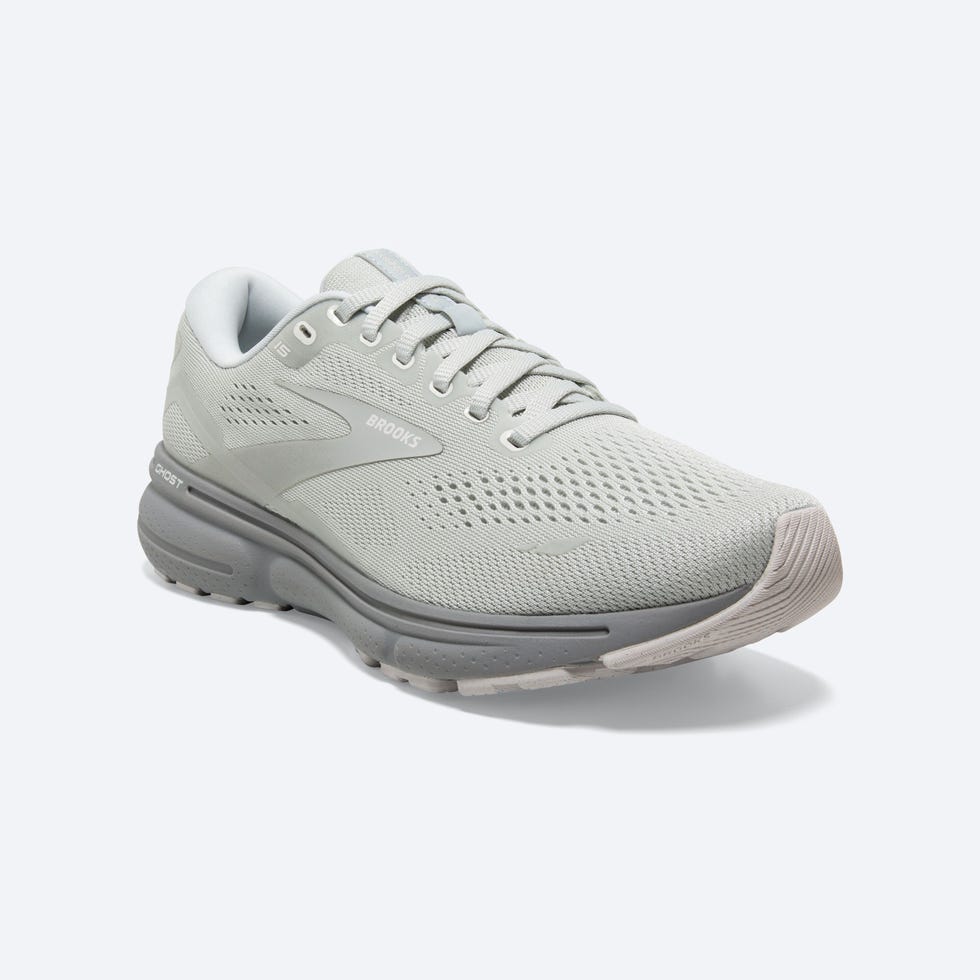 Product Specs
The overview.
The Ghost 15 is one of Brooks' top-selling shoes , particularly among runners and people who spend lots of time on their feet. Built with the brand's special "DNA Loft" cushioning, it's supposed to absorb impact from your foot striking the ground while providing adequate bounce as you push off. According to the manufacturer, it was created with the help of scientists, researchers, and feedback from thousands of everyday runners. The result is a super comfortable shoe with a versatile blend of cushion, support, and energy return.
The Cushioning
In the past three years, I've run in four different iterations of the Brooks Ghost sneaker, starting with the Ghost 12 model that was released in 2019 up to the most current Ghost 15. Since most of my runs are on concrete paths, I need a shoe that can absorb the shock from landing, cushion my injury-prone legs from impact, and give an extra boost of power with every stride.
Within the first few strides, I noticed that the shoe felt incredibly natural—you won't feel an exceptional burst of energy or that you're clunking around in gigantic moon boots. It simply feels like a natural extension of your foot. This makes it great for easy runs and days where you'll be spending a ton of time on your feet. That's because the kicks relieve everyday pressure on your joints without overdoing it on cushioning.
The shoe's arch offers neutral support—perfect for runners with normal arches. However, it won't correct your stride if you have flat feet or your ankles tend to roll inward, so these shoppers will want to consider a more supportive shoe .
If you're looking for an everyday training shoe for easy runs, long walks, or days spent on your feet, the Ghost 15 is it. At 9.1 ounces, it's pretty lightweight, meaning most people won't notice a difference in weight between these kicks and their current workout shoes.
I also found that Brooks did an excellent job of addressing other common runner complaints, such as annoying chafe marks and blisters that may appear at the end of a long run. To remedy this, the Ghost 15 has a luxuriously padded tongue and collar that keeps your foot securely in place to avoid rubbing.
It even boasts a breathable construction, preventing your feet from getting overheated on long or particularly hot days. Small perforations across the toe of the shoe allow for plenty of ventilation, so I'm never thinking about how warm my feet feel on sweaty summer long runs (the best running socks can also help with this). Just keep in mind that the Ghost 15 is designed for everyday running rather than fast-paced racing, so you may want to swap these shoes for something lighter if speed work is on your training plan.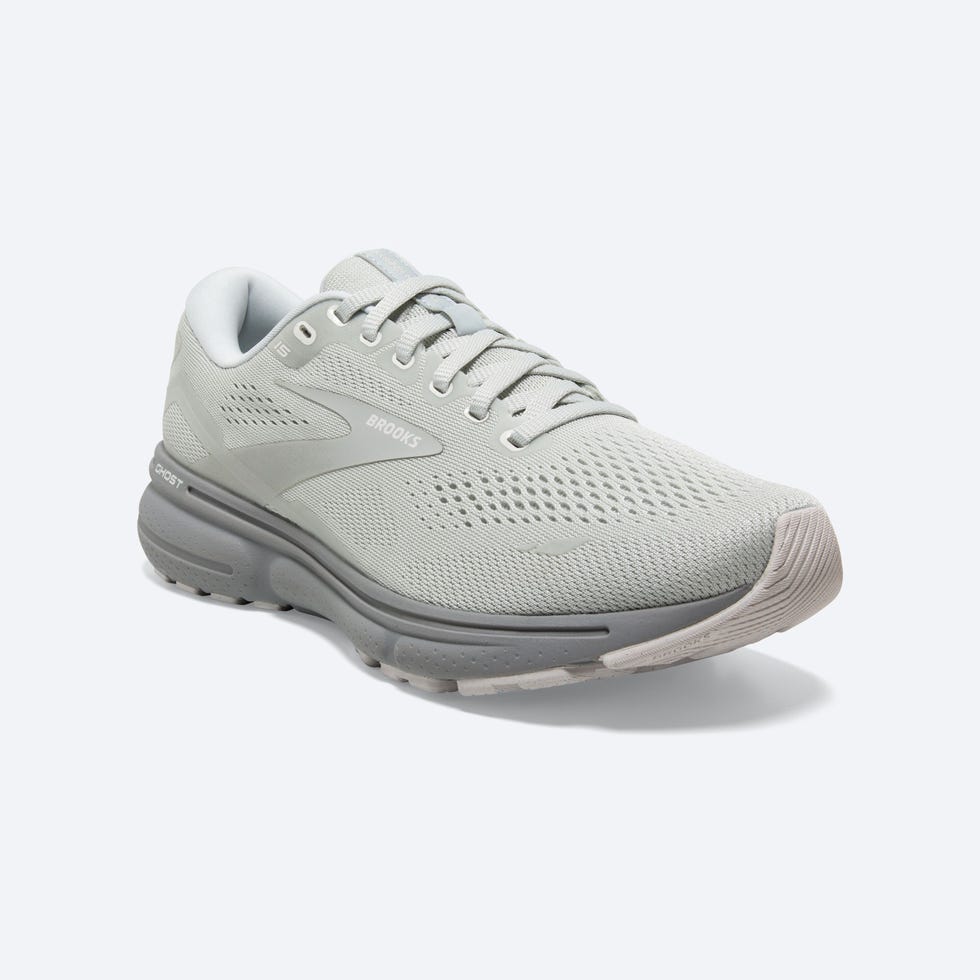 The Size and Fit
The Ghost 15 comes in half-sizes from five to 13 and four different widths to accommodate most foot shapes. This makes it super easy to find a shoe that works for your unique foot.
In general, I size up in athletic shoes since feet swell slightly as you walk, run, or stand for longer periods of time. I've also found that the toe box on the Ghost 15 is a little shorter (or maybe I just have long toes?) compared to brands like Nike and Adidas, so my toes dig into the front of the shoe when wearing my usual size 8. To ensure they feel comfy for hours on end, I recommend going up at least a half size. As always, trying on a few sizes is the best way to determine what will work best for you.
One Last Thing
If you're still unsure about buying the Brooks Ghost 15 shoes, you don't have to take it from me. The shoes have more than 1,000 five-star ratings on Brooks' website alone and over 2,200 on Amazon . Shoppers say they feel good and are fantastic for managing foot pain, including plantar fasciitis.
"My doctor recommended these because I was suffering from plantar fasciitis,' one reviewer wrote . "These are super comfortable, and my foot pain went away after only a few weeks wearing these shoes daily....I'm ordering my second pair!"
"I have worn this model of Brooks shoes for a few years," an Amazon reviewer said . "Not only are they spot on for running and walking, but they are comfortable for all-day wear as well."
Head to Brooks or Amazon to snag a pair for yourself and see if they live up to the hype.

Samantha Jones is a commerce editor at Hearst Magazines, covering lifestyle, fitness, beauty and more. She has written for Good Housekeeping , Real Simple , Better Homes & Gardens and beyond, and she loves staying up to date on the latest viral products worth shopping. When she's not at her desk, Sam can be found on a run in Central Park or trying out new brunch spots with friends.
Workout Gear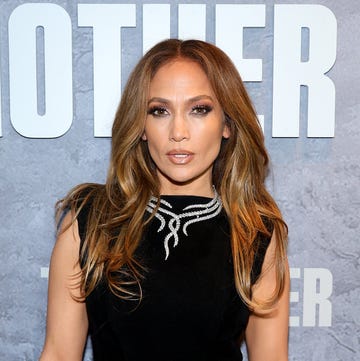 An Editor's Review of Hyperice Normatec Go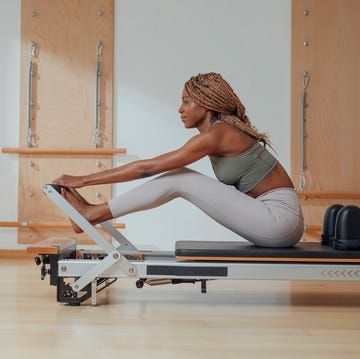 The Best Pilates Reformers for Home Workouts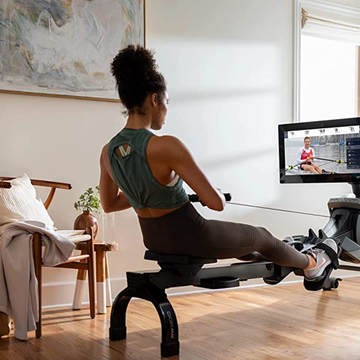 Early Black Friday Rowing Machine Deals Are Here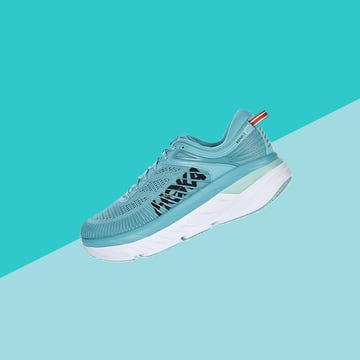 The 16 Absolute Best Walking Shoes for Women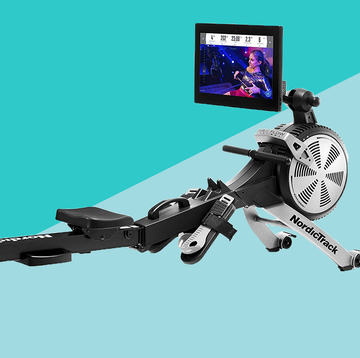 The Best Rowing Machines for a Full-Body Workout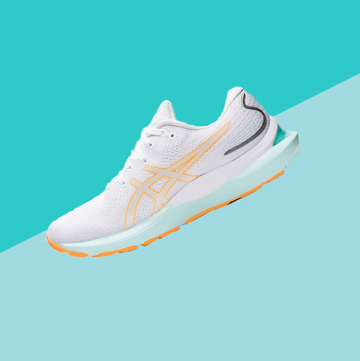 Shop These Can't-Miss Prime Day 2 Sneaker Deals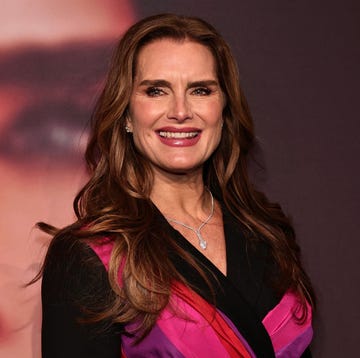 Brooke Shields, 58, Loves These Comfy Sneakers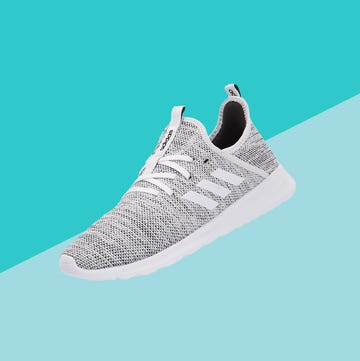 These Comfy Adidas Running Shoes Are on Major Sale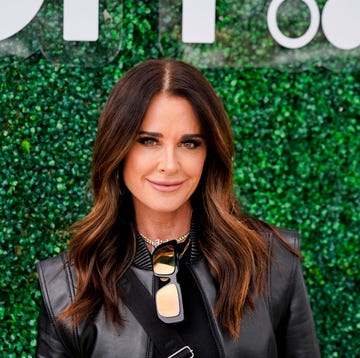 Kyle Richards' Favorite Sports Bra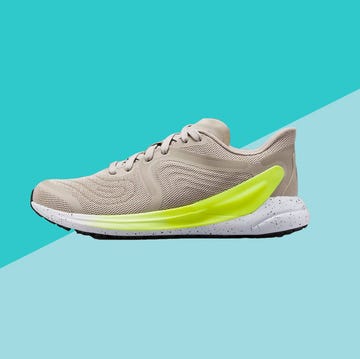 These New Lululemon Sneakers Are Editor-Approved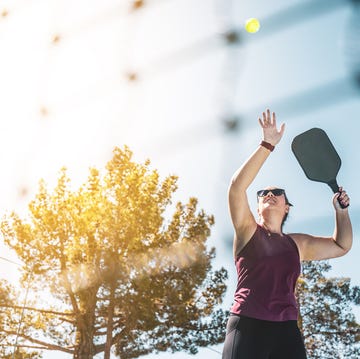 Shop the 10 Best Pickleball Paddles
Shoe Review: Brooks Ghost 15
What do the Brooks Ghost and a real ghost have in common? You won't even know they're there.
Thanks to lightweight cushioning, an accommodating fit and a breathable upper, the Brooks Ghost 15 molds to your foot for an effortlessly comfortable feel. The best running shoes are the ones you don't have to think about, allowing you to focus on the miles ahead rather than on your feet.
The best-selling Brooks Ghost has been updated with DNA Loft v2 midsole foam, a softer and lighter midsole foam than what's used in previous versions. An engineered air mesh upper holds you in while ensuring breathability and comfort for miles on end.
Fleet Feet reviewers tested the Ghost 15 to get a feel for how it fits and performs. Here's everything you need to know.
Women's Brooks Ghost 15 Running Shoes
Men's Brooks Ghost 15 Running Shoes
Dna loft v2 foam delivers smooth, easy ride.
The biggest update to the Brooks Ghost 15 is the use of DNA Loft v2 midsole foam, a lighter version of the DNA Loft foam used in the previous version. DNA Loft is a mixture of EVA foam, rubber, air and nitrogen. The foam, air and nitrogen combine to create a soft, lightweight feel while the rubber adds durability.
What's a midsole? Learn about the parts that make up a running shoe here .
While the Brooks Ghost 15 is soft and cushy, it's firm enough to feel supportive and responsive enough to feel energetic. This makes it a versatile choice for all types of runs, but where it really shines is racking up easy miles on the roads.
"The Brooks Ghost has always struck me as a Goldilocks-type shoe," Caroline says. "It's not too soft, or too firm. It's not too cushy, or too flat. Not too heavy, not too light. It's just right."
Also contributing to the shoe's easy ride is Brooks' Segmented Crash Pad, a shock-absorbing material placed throughout the shoe's flexible forefoot to create smooth heel-to-toe transitions. A durable, blown rubber outsole provides grip and traction on the pavement, no matter the weather.
"Brooks has been fine-tuning their cushioning in this year's models, and you can really feel it come into play in the Ghost," Nate says. "The shoe feels wonderfully responsive in the forefoot while retaining an extra softness in the heel, making it very adaptable to different running styles and different types of workouts."
Brooks Ghost 15 Provides Plush, Padded Upper
The Ghost 15 instantly wraps your foot like a welcoming hug, providing smooth, soft support. An engineered air mesh material provides breathability, keeping your feet dry and cool. Plus, the upper is made with 62 percent recycled materials.
"These shoes gently yet lovingly enveloped my feet like the strong and passionate arms of a spectral Patrick Swayze that just can't move on from the love of his life (my feet)," Alex says.
And like Swayze's spirit in the 1990 film, "Ghost," these shoes are not here to haunt you, but to give you the support you crave before they move on from this world. They might even possess you to go the extra mile on your next run.
Brooks uses its 3D Fit Print technology in the Ghost 15, an innovative screen-printing process that applies engineered structure to the upper material. The print process maintains the shoe's integrity while allowing for a flexible, lightweight feel.
"The Brooks Ghost always manages to have a luxurious, premium step-in feeling," Caroline says. "The heel collar and tongue are soft and plush, creating a welcoming environment for my feet. The mesh upper offers extra ventilation around the toe box and midfoot, ensuring adequate breathability. The long, slightly textured laces are sturdy and reliable, giving me peace of mind that they'll stay put."
Brooks Ghost 15 vs Brooks Ghost 14
The Brooks Ghost 15 remains true to form as a lightweight, moderately cushioned neutral trainer that runners have come to know and love. The biggest update to the Ghost 15 is the DNA Loft v2 foam underfoot, a lighter version of the midsole foam used in the Ghost 14.
As a result, the Ghost 15 is ever-so-slightly lighter than the previous version (.2 ounces in the women's shoe and .1 ounce in the men's) while maintaining the same 12 millimeter heel-to-toe drop. Reviewers appreciated the minor tweaks that improved the fit and feel of the Ghost 15 without changing the features that make it so popular.
"When I opened up the Ghost 15, I effortlessly slipped my foot into the shoe, and it was as smooth as a baby's bottom," Adina says. "My heels and ankles felt supported, giving me a pep in my step and a groove as I moved around."
What is the Brooks Ghost 15 Best For?
If you're looking for a steady workhorse that can power you through the bulk of your mileage, the Brooks Ghost 15 is the perfect match.
"I can see why these shoes have been so popular for so long," Alex says. "They're well-cushioned, fairly lightweight and they have enough tread for a variety of surfaces. It was super easy to just drop into a running rhythm and not worry about what was on my feet. If you want a single pair of running shoes for almost all occasions, the Ghost seems like an excellent option—they can do so much!"
Keep Reading
Shoe Review: Brooks Glycerin 20
Preparing for Big Race Moments with Brooks' Isaiah Harris
Shoe Review: Brooks Adrenaline GTS 22
Share this Post:
Join our Newsletter
Get deals, events, and more.
Connect with Fleet Feet
Get involved on social media.
Find a Location
Fleet Feet has over 250 locations nationwide!
Brooks Ghost 15 review
We put the latest version of brooks' best-selling running shoe to the test.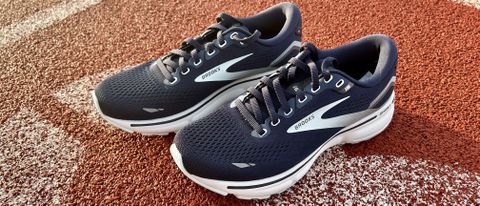 Tom's Guide Verdict
Fans of the Brooks Ghost line can relax — despite the changes to the midsole and upper, this still feels very much the same as previous iterations of the shoe. It's a durable, everyday running shoe, but it's lacking in versatility, and there are more exciting shoes on the market for the price.
Padded tongue and heel collar
Available in a number of different colors
Comes in three different widths
Not the most exciting running shoe on the market
Lacks versatility
Why you can trust Tom's Guide Our writers and editors spend hours analyzing and reviewing products, services, and apps to help find what's best for you. Find out more about how we test, analyze, and rate.
The Brooks Ghost is one of the brand's best-selling running shoes and is now on its 15th iteration. It's an excellent beginner running shoe, with a soft, safe feel underfoot, and a relatively firm ride. With the Brooks Ghost 15, the brand has added its new DNA Loft v2 midsole foam and tweaked the upper to make it more comfortable and supportive. "Smooth, balanced, and better than ever," Brooks says.
Price: $140/£130 Drop: 12mm Weight: 10.1 oz (M), 9.1 oz (W) Type: Neutral Widths: 3 — medium, wide, narrow
But how does it compare to some of the best running shoes on the market, and who is this shoe best suited for? To find out more, I've been running in the Brooks Ghost 15 over a number of different running sessions — from long, easy runs, to faster tempo sessions. My verdict? Brooks Ghost fans won't be disappointed, but faster runners might be. Read my full Brooks Ghost 15 review below to find out more.
Brooks Ghost 15 review: Price and availability
The Brooks Ghost 15 was released in November 2022, and is widely available online and in running stores. The shoe costs $140/£130 and comes in men's and women's versions. The men's shoe runs in sizes U.S. 7 - U.S. 15 and is available in four different widths: medium (regular), narrow, wide, and extra wide. The men's shoe comes in 13 different colorways to suit every style of runner, although some of these are special editions.
The women's Ghost 15 is available in sizes U.S. 5 - U.S. 13 and comes in three different widths: medium, wide, and narrow. The shoe comes in 15 different colorways, some of which are limited editions, but there's a huge range to choose from.
Brooks Ghost 15 review: Design and fit
The Brooks Ghost 15 fits true to size, and like most other Brooks running shoes on the market. I tested a UK 5/U.S. 7, and wear a UK 4 in my everyday running shoes (confused? Check out our guide to buying running shoes here). I had enough room in the toe box and didn't have any issues with the shoe rubbing or chafing.
The shoe looks very similar in design to the Ghost 14, but Brooks has made a couple of changes. The midsole foam has been updated, and the mesh upper has been tweaked for enhanced support and comfort.
Upper
Let's start by digging into the upper, which is described by Brooks as an "air mesh upper." It's been tweaked to offer a more secure fit around the foot, keeping it in place as you move. It does this well — I didn't have any issues with my foot slipping at the heel, nor any hot spots when running in the shoe, but it didn't feel all that different. This is very similar to the upper of the Ghost 14, and the Ghost 13 for that matter. It's what we've come to expect from Brooks — a thick, cushioned upper, with a lot of padding around the tongue and the collar of the shoe for step-in comfort.
It's about as far from the newer bootie uppers on the market as you can get. Brooks wasn't worried about saving weight with this shoe.
The midsole of this shoe contains Brooks' DNA Loft V2 midsole foam, which Brooks claims is lighter and softer than previous iterations. It feels very similar to the DNA Loft used in the Ghost 14 — it's fairly firm underfoot, and you're not getting the sink-in, soft feeling you get with shoes like the Asics Gel Nimbus 25 or the Nike Invincible 2 or Nike Invincible 3 .
While the firmer midsole does the job on slow, easier miles, it's not overly responsive. It feels pretty clunky at anything that isn't an easy pace — when trying to do tempo sessions in this shoe it felt a bit 'meh', and you had to work hard to get your legs moving in this shoe.
Outsole
The outsole of this shoe is designed to be durable, and it does that well. There's a lot of rubber, a great amount of grip on wet concrete and light trails, and what Brooks calls it's 'crash-pad', for smoother transitions. I didn't have any issues with the grip of this shoe, and after around 50 miles, there's no sign of wear.
Brooks Ghost 15 review: Running performance
The Brooks Ghost 15 is a decent, everyday running shoe that'll no doubt be popular with fans of the line and beginners alike. That said, it's not very versatile, or very exciting. It's very similar to what they've done before, and while this isn't necessarily a bad thing, there are far more exciting shoes on the market for the same price.
I found that the shoe just wasn't that responsive or snappy on the run. Plus, compared to a lot of the other 'everyday' shoes on the market, it feels a little like the Brooks Ghost line is being left behind. I've been reviewing running shoes for the past six years, and this feels like stepping back into the same shoe — some runners will find this extremely reassuring, but there are a lot of other shoe brands doing a lot more with their foam.
This is also one of the few shoes on the market that has a 12mm drop — the drop is the difference between the distance of the heel and forefoot from the ground. 12mm is one of the higher drops, but as there isn't much of a rocker in the shoe, you don't notice this all that much.
Brooks Ghost 15 review: Verdict
The Brooks Ghost 15 isn't anything new, and for a lot of runners, that's ok. It's a decent everyday running shoe for beginners, and if you're a fan of the Ghost line, you'll love this shoe. That said, it's not the most comfortable cushioned shoe on the market, nor the most versatile.
If you're looking for sink-in comfort, and bouncy foam underfoot, I'd take a look at the Brooks Glycerin 20 , the New Balance 1080v12 , or the Asics Gel Nimbus 25 . All of these shoes have a bit more versatility — they'll allow you to pick up the pace either during tempo or speed sessions. For a super-plush shoe, check out the Nike Invincible 3 .
If you're on a budget, save your money and buy the Brooks Ghost 14, which is bound to be on sale now the newer shoe has been released.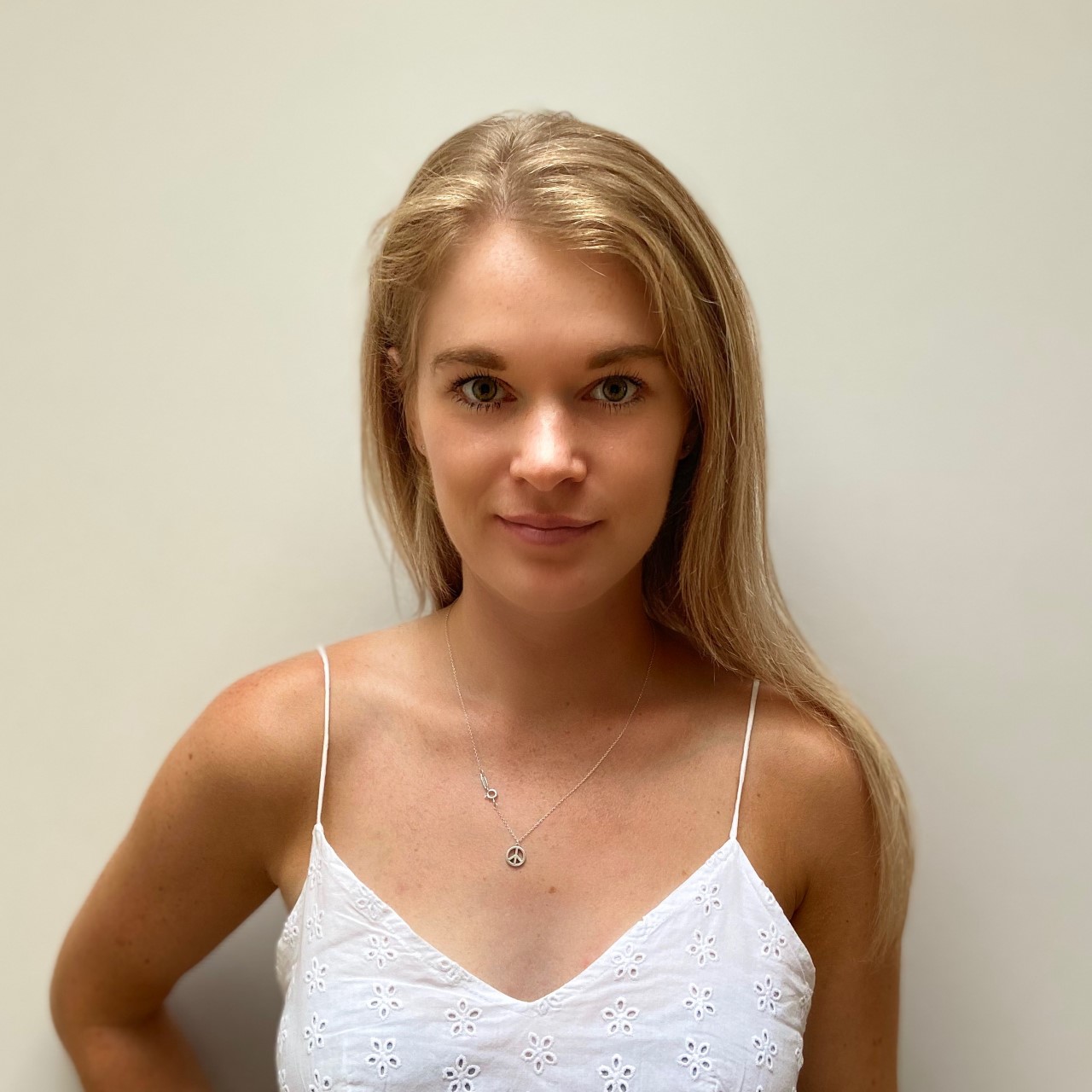 Jane McGuire is Tom's Guide's Fitness editor, which means she looks after everything fitness related - from running gear to yoga mats. An avid runner, Jane has tested and reviewed fitness products for the past five years, so knows what to look for when finding a good running watch or a pair of shorts with pockets big enough for your smartphone. When she's not pounding the pavements, you'll find Jane striding round the Surrey Hills, taking far too many photos of her puppy.
Running vs power walking: Which burns more calories?
I worked out like Margot Robbie for a week — here's what happened
New Xbox Game Pass deal gives you a free month's subscription for snacking
Most Popular
By John Velasco October 04, 2023
By John Velasco October 03, 2023
By Andrew Hayward October 03, 2023
By Kate Kozuch October 03, 2023
By Sharon Franke October 02, 2023
By Dave Meikleham September 29, 2023
By Kate Kozuch September 29, 2023
By Brian Nadel September 29, 2023
By Matthew Murray September 28, 2023
By Lee Dunkley September 28, 2023
Brooks Ghost 15 Shoe Review
Brooks is a long-standing American shoe company, most known in elite long distance running circles as 2018 Boston Marathon winner, Des Linden's long term sponsor and more recently, that of British 1500m Bronze Olympic Medalist Josh Kerr. What I know them for is making great everyday running shoes for both the trails and the roads. I've been wearing their shoes since my first pair of Ravenna's back in the early days of this blog. And have had a pair of Brooks shoes as part of my rotation ever since.
The Brooks Ghost line has been around for 15 years and is one of the most favoured lines within the brand. It was first named by the then director of product management at Brooks who enjoyed running at night.
Brooks Ghosts are one of the best selling daily trainers, and I get the hype! Trying the Ghost 12s back in 2019, I have excitedly waited for each iteration of the Brooks Ghost range. I LOVED the 12s and wore them for over 500 miles. I didn't love the Ghost 13s…at all. But did really like the Ghost 14s – read my review here .
I've taken the Ghost 15 for a couple of miles so far but will update it as I increase the mileage… I wore them most recently in the Charleston Thanksgiving Turkey Trot!
I was hoping that the Ghost 15 would be an update on the 12s. And whilst they aren't quite as perfect in my opinion as those 12s, they are a pretty good fit! At 286g/10oz, they are heavier than the average running shoe.
Brooks Ghost Release Date
The Brooks Ghost 15 have already been released in the US and are being released on 1st December in the UK (in the meantime the Ghost 14 is on sale for 20% off )
The comfortable upper has been enhanced for a more secure yet breathable fit. The engineered air mesh upper doesn't look visually dissimilar to the 14s. However, in actuality, Brooks have streamlined the upper slightly.
The main update to the Ghost 15 is the introduction of a softer, lighter version of the famous Brooks DNA loft midsole foam (similar to the one found in the Glycerin 20 – that I was able to try in Eugene this Summer). The dna loft v2 midsole is a combo of rubber, air and EVA foam. And has been designed to be less dense and lighter than previous Ghost midsoles. The stack height is 12mm (same as previous versions).
The sturdy outsole has been designed for smooth transitions thanks to the hard rubber in the heel vs the softer rubber of the midfoot and forefoot. The outsole rubber is designed for the roads but with enough grip to see you through a wet winter, slick leaves. Plus the thick layer to give protection on a combination of surfaces.
Brooks Ghost 15 Colours
I really like the colourways of the Brooks Ghost 15 – I bought the ' Spa Blue/Neo Pink/Copper ' colourway although I love a white trainer so was tempted by the Oyster/Alloy/White version or the Black/Blue/Aruba (these epitomise the Brooks motto to 'run happy'!). I do like that Brooks have stepped away from the traditional pink/purple colourways that many brands pick for women's running shoes.
Are Brooks Ghost Good Running Shoes?
As I've already mentioned, I really like Brooks Ghost running shoes. I wore the 14s for the Chicago Marathon while Ellie wore the beloved 12s. (I'm not the only one obsessed with that version!) Whilst the Ghosts aren't the fastest shoes, they are some of the comfiest I have ever worn. And perfect for long runs and easy miles. I really appreciated the Ghosts during Chicago when my feet were bashed up after the London Marathon !
One issue that many runners have had with Brooks shoes is the wear on the collar. Personally I've had this material start to break down long before the rest of the shoe. There is increased padding in the heel of the Ghost 15 which should hopefully stop this problem. The heel counter is reinforced and responsible for rearfoot stability
I find the higher toe drop and overall shoe structure also provides more support than many other neutral running shoes.
Since the Big Sur Marathon and the cambered roads, I have been struggling with pain and corns on the edge of my foot. My feet are on the wider side and whilst I normally wear a traditional fit (half a size up from my usual shoe size) I decided to opt for the wide fit. I love the extra space. And I would imagine that I would particularly appreciate this for recovery runs when the feet are feeling a little sore! Not all shoes come in a wide option. But if you also struggle with blisters, pinching or corns, it might be worth a try. The Ghost 15 are also available in narrow and regular.
Overall, if I were to describe these shoes in one word, it would be comfort. The tongue and particularly the collar are well padded (personally I struggle with too firm heels. I think that is how I injured my heel earlier this summer). They would suit neutral runners, those coming back from injury, building up mileage and looking for something to wear as an everyday shoe. I wouldn't wear these for speed workouts or for long distance miles at 'pace', but they provide a smooth, stable ride on a long slow run or for easy daily miles. I think they're particularly good for those that like me, enjoy run/walking as part of training!
You may also enjoy:
Where are the best places to watch …, best black friday deals for runners, chicago marathon abbott 5k race recap, how to nail your marathon race day ….
A blog that champions running in all its forms. Fad-free, accessible wellbeing through fitness, nutrition and living life to the full.
Quick Links
Sign up to my newsletter
Privacy overview.
Subscribe to our Newsletter
Megan O'Hara's
Brooks ghost 15 review.
*****The NEW Ghost 15*****
New shoes are the best and the Ghost 15 won't disappoint.  Comfort and cushion straight out of the box. Let's talk about the Brooks Ghost 15 and how our Guru has reviewed it.
The first day I had the Ghost 15 I filled in as a substitute recess teacher. Think blacktop pacing for 2 1/2 hours. The Ghost 15 kept my feet happy and cushioned the entire time and even after.  At any time my feet did not feel like I needed to give them a break or change of shoes.
On the second day that I had this shoe I took them for a 4 1/2 mile run on both trail and sidewalk. AGAIN-complete comfort. Lots and lots of cushion in the heel, and for heel striking as well as cushion under the ball of my feet for the push off. With all of that cushion I felt, the Ghost 15 also kept me feeling connected with the ground, yet very light on my feet-no bulk or weighing me down.
The Ghost 15 is YOUR go-to neutral daily running shoe that delivers a lightweight, soft, and smooth ride for miles on end.  
The Midsole:
Arch placement is a bit lower than Ghost 14 and the NEW Ghost 15 is growing up to be a solid & trusted 15 year old. This latest version is an excellent choice for both runners and walkers.  The softer/lighter-weight DNA LOFT V2 cushioning in the midsole will make you feel like you are floating. Your stride will be effortless thanks to the smooth transition delivered by the plush midsole & Segmented Crash pad.
The Outsole:
Grab your 3-D glasses because this new upper design is awesome. Brooks refined their 3D Fit Print to enhance the fit and provide a secure lockdown of the foot. Let's talk about protection. The high performance rubber in the heel is extra durable which means no unplanned baby ghosts. Whether it is a day for recovery, an easy run, or a long run, the Ghost 15 is ready to be the best friend in your weekly rotation.  Segmented Crash Pad  is a system of fully-integrated shock absorbers that accommodate any foot strike and works to provide cushion and create smooth heel-to-toe transitions.
What you will love about this shoe:
Smooth leg turnover
Lighter-weight midsole
Reliable workhorse
Versatile enough for treadmill and gym workouts
Who This Shoe Is Good For:
This shoe is great for anyone in a job where they are standing or walking on hard surfaces for long periods of time – teachers, plant workers, nurses…
Runners and walkers as well will enjoy the feeling of being cushioned without feeling bulky.
You are looking for a tried and true workhorse for your runs and walks.
Who This Shoe Is Not For:
You feel the need for speed work, or if you need stability…Keep on looking…or check out the Adrenaline instead.
Now or the SPECS:
Price:  $ 139.95
Weight: 9.1oz (women's), 10.1 oz (men's)
Drop: 12 mm
Use: Cushion
Category: Neutral
Shop Ghost 15
Not certain if this shoe is right for you?
We understand!  There are a lot of options of footwear on the market and deciding what model is the right model for your needs is not easy.  We are here for you! You can come into one of our three locations ( Lee's Summit , Northland and Mission, KS ) for a free stride analysis . No appointment is necessary, but if you would like to schedule an appointment, click here .  We take in-person and virtual fittings.  Want to do research online?  We have a find my fit tool that will help you narrow down footwear options.  We hope to hear from you soon!
Related Posts
Altra Torin 7 Review
July 6, 2023
Altra Torin 7 Intro to Altra: Anyone who's familiar with Altra, feel free to skip down to the…
ASICS Gel-Kayano 30 Review
July 5, 2023
For the 30 th anniversary the Kayano has gone through some major quality of life changes that make…
ON Cloudsurfer review
March 19, 2023
ON Cloudsurfer Finding the perfect shoe that not only looks great, but feels great is always a struggle…
Puma ForeverRUN Nitro Review
Puma has really outdone themselves with this beautiful shoe. This high cushion, responsive shoe has the all new…
Pickleball Shoes Review
Trofeo: I was itching to get onto the court when I first put these shoes on!  These babies…
ASICS Nimbus 25 Review
March 8, 2023
ASICS Nimbus 25 I have never been a fan of ASICS, until NOW…..I LOVE this shoe. Happy 25th …
Get in touch.
(913) 400-2013
Get Directions
North Kansas City
(816) 741-8800
Lee's Summit
(816) 600-2688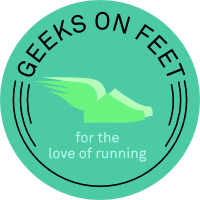 GEEKS ON FEET
Brooks ghost 15 review.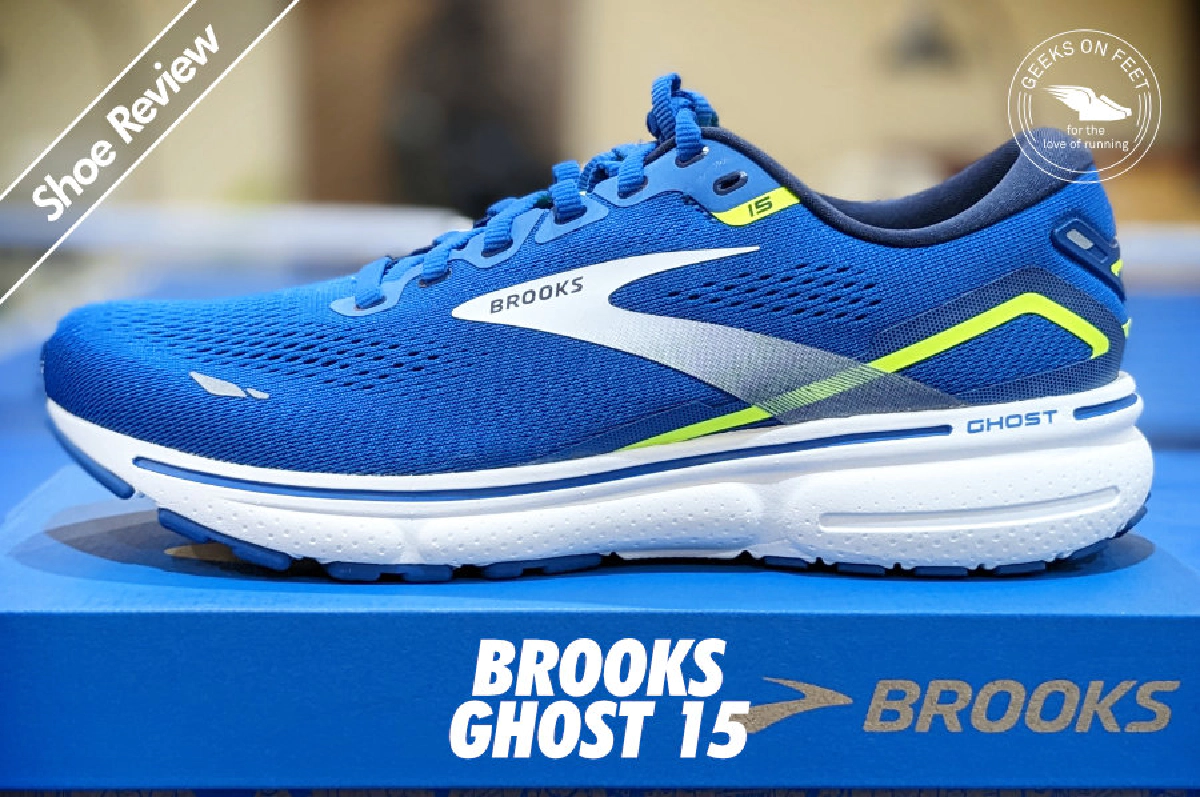 The intro, as always, made me dig into the history of where it all began. The Ghost series as we know, didn't really launch in 2008. It was a relaunch of much-loved Burn series, which took the burn. Burn was a low-cushioned neutral trainer, and runners loved it for its lightweight and aesthetics. It was 2008 when the first edition of Brooks Ghost launched. The series has become so popular that Ghost and Brooks are synonymous. Ghost series shoes are popular among runners due to the comfort the shoe offers.
Ghost 15 sticks to its legacy, and offers the same comfort and cushioning. It's a neutral daily trainer packing a mix of classic and modern elements. Compared to its predecessor, the midsole got a significant update. It is now lighter and softer than before.
So how does the Ghost 15 perform? Spoiler alert! If you are a Ghost loyalist, you will love this one more than ever. If not, errr, you should dive into the detailed review and check it out what the shoe feels like.
Disclaimer: Brooks Running India has sent this Ghost 15 to us. That said, stay rest assured this is a neutral review. This is neither a sponsored post nor does Brooks Running India have any say about the review.
What makes up Brooks Ghost 15?
The Ghost 15 is the same traditional comfort-oriented neutral trainer. Not many things have changed when compared to its predecessor. It packs the high 12mm heel-to-toe offset, with stack height of 35mm (+3mm from Ghost 14) on the heel and 23mm on the forefoot. Its published weight is 286g (for UK 8), which is the same as its predecessor. But it is slightly heavier when compared to the new age daily trainers. Skechers GoRun Ride 10 and the Saucony Ride 15, are a few examples which weigh much less. Even the other best-selling running shoe counterpart, the Nike Pegasus 39 had shed some weight in 2022, yet kept all the elements it's known to offer.
In India, the Ghost 15 retails for ₹12,499 (about $154 USD), which is about 10% more than the retail price in the United States. This is also slightly pricier than the other daily trainers in the market. However, some of the features may justify the premium price.
The midsole is where the Ghost 15 sees a significant update. It features a full length DNA LOFT V2 cushion foam, which Brooks says is more softer and lighter than its predecessor. DNA LOFT is proprietary cushioning foam which is made up of a combination of EVA foam, rubber, and infused with nitrogen gas. We measured the durometer of both editions in our lab, and can confirm that Brook's claim of softer midsole is true.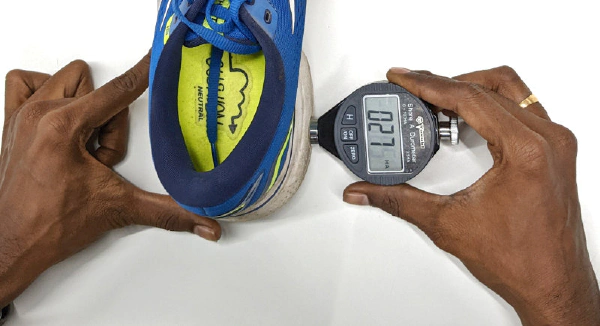 The Ghost 14 measures at 32, whereas it is 27 for the Ghost 15. It even got more flexible compared to the Ghost 14. The Ghost 15 also packs the segmented crash pad, to help smoothen the transition from heel to toe.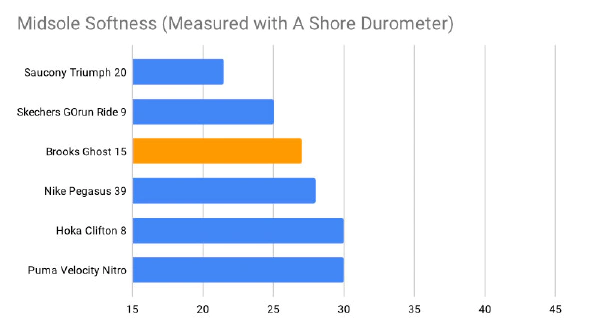 There's nothing majorly exciting in the upper. It features an engineered mesh which is quite comfortable. It's not a single-layer mesh, yet it runs breathable. Brooks uses its 3D Fit Print technology, giving the upper an engineered structure and flexibility. Brooks says that over 60% of the upper is made up of recycled materials. A lot of the brands are now using recycled materials made of plastic bottles from landfills and converting them to usable filament fibres, hence reducing the environmental impact.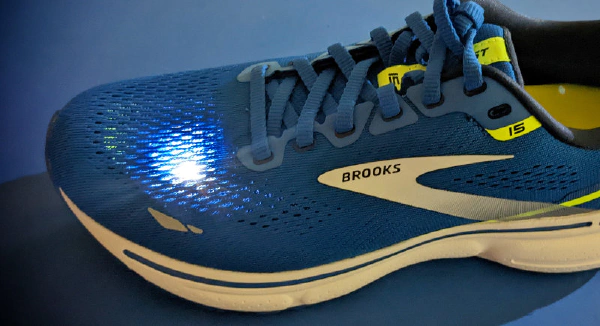 The heel counter in the Ghost 15 is pretty rigid and offers good stability around the ankle. There's a reinforced wing-shaped plastic support that wraps the heel. There are reflectors on the sides. Inside is a soft and plush cushion padding that offers great comfort, thus no irritation felt on the heel. There was no heel slippage so I never had to use heel lock lacing, something that was a bummer for me in the Hoka Clifton 8 .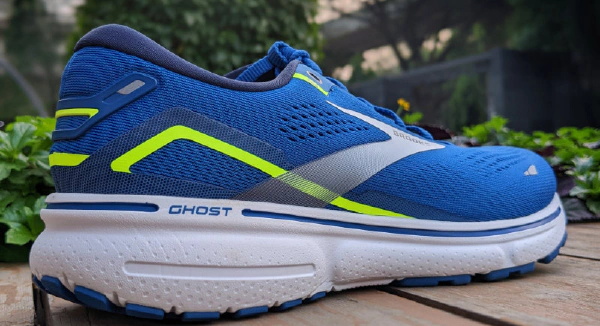 The outsole hardly changed. It's the same old thick rubber spanning almost throughout the outer, giving increased durability to the Ghost 15. The pattern in which the rubber covers the midsole also remains unchanged. The rubber on the heel is harder than the rubber on the forefoot. The durometer score for the rubber on the heel was averaging around 60, whereas on the forefoot it was a mere 40. This makes sense as Brooks understands majority runners using Ghost 15 are likely heel strikers.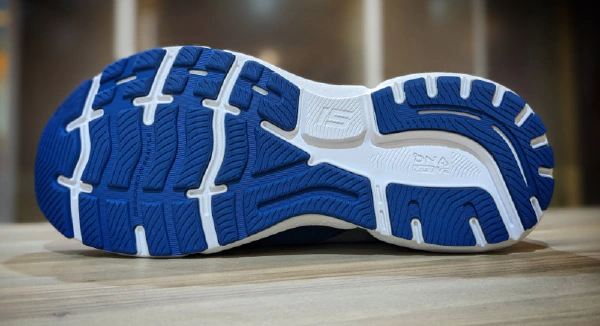 Why did I consider this shoe?
I have been eyeing the Ghost series since its 13th edition. The Ghost 15 came at the time when mileage was in focus in my marathon training block. Technically, I like to train in high offset trainers, courtesy Haglund deformity that I've. It's a big deal for me since Ghost 15, like a classic trainer, packs a 12mm offset. Not just that, I was looking for a trainer with more comfort and an apt cushion to put on the mileage-based runs. Ghost 15 checks all the boxes.
Ride In Ghost 15
I have run about 190 KMs in Ghost 15 as of the day of publishing this review. My break-in run felt like I had met a perfect training partner. It was an easy-paced 10K averaging at pace 6:00 min/km. If I had to rate the Ghost 15 based on my first experience, it would have been a 10 on 10.
The next run was the 30K long run. The easy pace felt comfortable and stable. I can feel the midsole accepting the impact really well. It is not convincing that Ghost 15 has an offset of 12mm. It was pretty easy to land on my forefoot. All was fine until my legs started giving up, after 26KMs. It feels a little heavier once you are tired and the days when my legs are sore. The ride felt similar during my other 32K (20 miler) long run. The heavy feel could also be because of me moving into the Ghosts after putting a lot of similar miles on the Saucony Triumph 20 (review) and the Hoka Clifton 8 (review) .
Since then, I have mostly run in Ghost 15 for all my easy mid-distance mileage runs. I have also attempted some strides and a tempo run to understand how it performs. The Ghost 15 does a fine job when picking up the pace up to an extent. It feels squishy once you hit the tempo paces. Is it versatile? Yes, up to an extent. You'll feel nice running from an easy to moderate pace. Do you want a neutral trainer that can pick up some intense paces? Check out the conclusion for recommendations.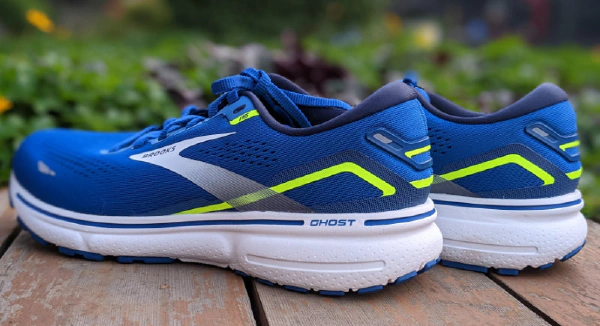 Fit & Comfort
Can we just cut this section short by saying the Ghost 15 aces in the fit and comfort element and deserves a 10 on 10?
Right out of the box, one could sense the comfort. The heel counter is nicely padded, and so is the non-gusseted tongue. There is no irritation on the achilles. The Ghost 15 fits true to size. For someone with narrow feet, you'll feel the tox box is spacious. Brooks also runs a wide variant, to make sure everyone's covered. The lockdown is also handled very well. The upper gives a socks-hugging feel. Ghost 15 surprisingly feels breathable despite the padding, which probably makes it my go-to trainer for the long runs during the summer.
The Ghost 15 is on paper a neutral daily trainer, but has packed a few stability elements. The rigid heel counter paired with an arch support gives support to the ankle and the heel whereas the wide platform underneath offers a stable ride. The good midfoot lockdown made sure that cornering was worry free. The Ghost 15 will do nearly good for mild overpronators.
The Ghost series has been rhyming with durability since its inception. The midsole is well protected by a rubber in the outsole which runs deep. In my runs close to 200KMs, there's barely any wear and tear to be seen. Undoubtedly the Ghost 15 is gonna last long just like all of its predecessors have been. I put the Ghost 15 on par with the Pegasus series in terms of durability. One can expect it to last quite comfortably for at least 800KMs. While most of my runs have been on road, I have run occasionally on some rocky patches and on wet patches where the Ghost 15 have gripped very well. Since I don't own any trail running shoes, I wouldn't hesitate to take them on an occasional trail run.
Brooks Running India sells Ghost 15 in 10 different colour ways. I have the blue night life variant, which looks exciting compared to all. The variant I have has got some reflective elements, but may not match the one we had for the Saucony Kinvara 13 (review).
My wish list for Ghost 16
As a Ghost series fan, I would like to see Ghost match or better new-age daily trainers, which offer a lot of versatility. I would like the Ghost 16 to offer much more versatility. Packing in the nitrogen-infused DNA LOFT v3, from the Glycerine series will give some excitement underneath. If this can be done keeping in the present-day configuration with reduced weight, the 16 would be my dream daily trainer.
Review Summary
Ventilation
Ground Feel
RECOMMENDATION
The shoe will remain an easy-to-recommend to all new beginners. For experienced runners, the Ghost 15 will be an ideal easy mid-distance workhorse, and that's exactly where it will be used in my rotation cycle. Other shoes in my rotation cycle, Saucony Triumph 20 for long runs, Hoka Clifton 8 for recovery and the Nike Zoom Fly 4 for tempo workouts and race day.
If you are looking for a more versatile daily trainer from Brooks, which can pick up pace for mid-distance runs, you can try the lightweight and the low-to-ground Brooks Revel 5. If you are looking for some pep underneath while you aspire to clock miles, the Glycerine 20 would be ideal. The Ghost 15, if it had some more response underneath and had it run lighter this year, it would have been the top neutral-trainer of the year. To conclude, the Ghost 15 is a reliable, comfortable and durable daily trainer one wouldn't regret having in their shoe rack.
SHOEGEEKS SCORE 85
Karthik is a business analyst by profession and a long-time volunteer contributor to Wikipedia. Apart from his enthusiasm for running and photography, advancements in mobile & wearables technology are of utmost interest to him. He is co-founder of Mumbai-based Tilaknagar Running Club.
We have received your feedback. Thank you for helping us serve you better.
Unfortunately, we have hit the wall. Please try again later.
Brooks Ghost 15 review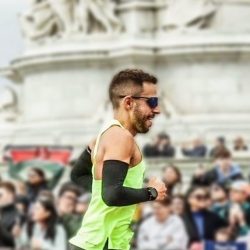 Our verdict
The Ghost is a renowned daily trainer from Brooks , and the v15 is a top recommendation for its exceptional comfort and durability. Ideal for daily training at varying speeds, it particularly benefits heel strikers with its generous cushioning and enormous heel-to-toe drop. Offering a modern update and up to four widths, it remains a versatile option that's reasonably priced.
Supreme comfort
Plush, stable ride that's a delight
Optimized for heel strikers
No heel slippage
Great grip in wet conditions
Built to endure countless miles
Impressive value for $140
Great for both running and walking
Available in up to four different widths
Slightly heavier than its predecessor
Could use some improvements in breathability
Not a good one for forefoot strikers
Today's best price
89% say it's true to size. See size guide

We earn affiliate commissions at no extra cost to you when you buy through us. Why trust us
Who should buy
The Ghost 15 offers fantastic comfort, and it's a great choice for daily workouts, especially when cruising at slow or moderate speeds.
Moreover, this workhorse from Brooks showcases generous heel cushioning and an ultra-durable outsole, so it's an ideal match for heel strikers that tend to wear out our shoes quickly in that area.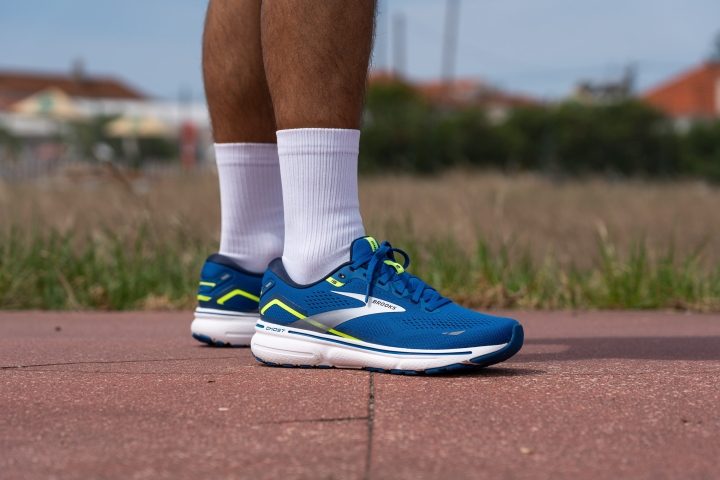 Who should NOT buy
We don't recommend this shoe if you:
prefer a lighter daily trainer. Check out the Brooks Glycerin 20 instead
need a stability shoe. The Adrenaline GTS 22 is a better choice in the Brooks lineup
love high-stacked and plush running shoes. Take a look at the ASICS Nimbus 25 for that
Furthermore, this shoe might not be the best choice for you if you're a forefoot striker. With its CRAZY heel-to-toe drop of 13.2 mm, there's an excess of foam in the heel and insufficient support where you actually hit the ground.
We suggest considering other options such as the Saucony Kinvara 14 or the New Balance Fresh Foam X More v4 instead.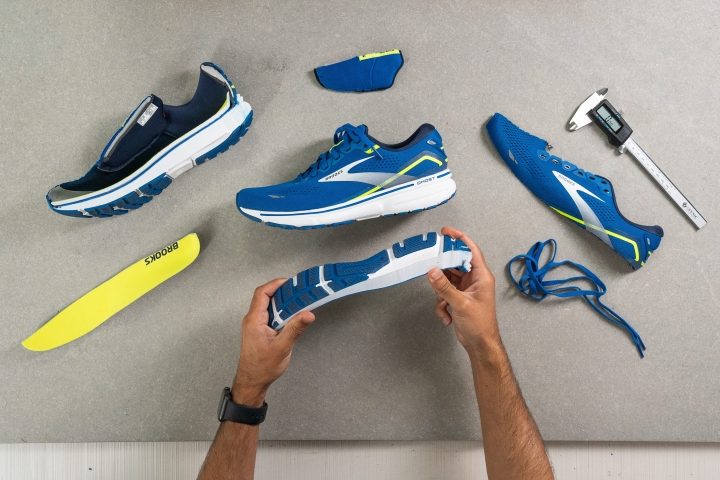 Breathability
The Brooks Ghost 14 was a great shoe, but the major criticism it got was about its lack of breathability. In fact, we awarded it a 3/5 in our smoke-pumping test, which is a disastrous result for a road running shoe .
Luckily, the Ghost 15 design lead to an improvement in this regard. As evident in the video above, it doesn't quite measure up to the jaw-dropping Saucony Triumph 20 in our lab, but it does surpass its predecessor, earning a commendable 4 out of 5.
Illuminated by our light, we revealed hundreds of well-positioned ventilation holes. And they work great! But what truly captivates us is their distribution—extending beyond the toebox, along the medial part of the shoe.
This feature makes the shoe a top-notch choice for those prone to blisters or similar issues in the arch of the feet. However, you may be thinking right now: if there are hundreds of ventilation holes, why it only achieves a 4 out of 5?
Well, let's uncover the reason. Beneath the ventilation holes lies a thin fabric. This layer enhances comfort but does so at the expense of airflow. Can you see that?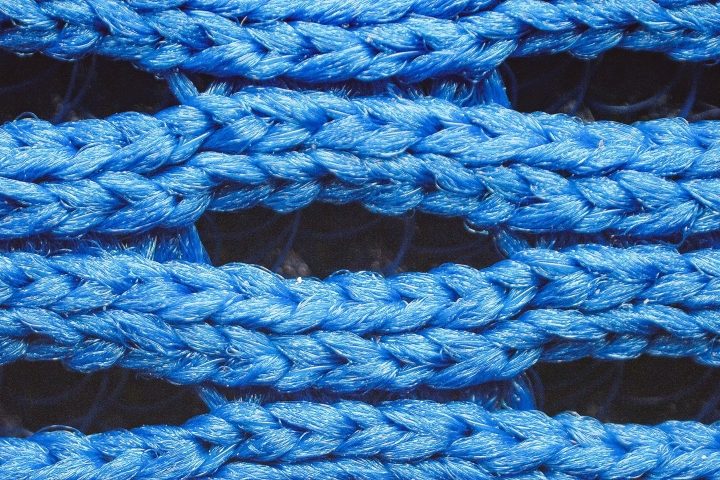 If you're still unsure, there's no better way than dissecting the upper and inspecting it up close. This way, the thin, comfort-enhancing yet airflow-restricting fabric becomes evident.
Toebox durability
Daily trainers often rank low on the durability scale. Yet, even by these standards, when we subjected this shoe to our Dremel test, it's hard for us to recall a shoe that suffered more damage than this one.
So, don't bank on this shoe for hardcore durability. But for those of us who aren't notorious for wearing out shoes with our big toe or pinky toe, that's not a concern. We should be able to run on roads with them for their full lifespan without a problem.
In our lab test with the Dremel, the Nike Alphafly Next% 2 truly surpassed the Ghost 15. Yet, it must be mentioned that it's crafted from a fabric that felt less comfortable to us.
Heel padding durability
The heel, constructed from a material akin to the toebox, does a slightly improved job, earning a 2/5.
While it's an improvement, it still falls short of our expectations for a $140 shoe, though it outperforms the upper (1/5). The Metaspeed Sky+ (right) easily outperformed the Ghost.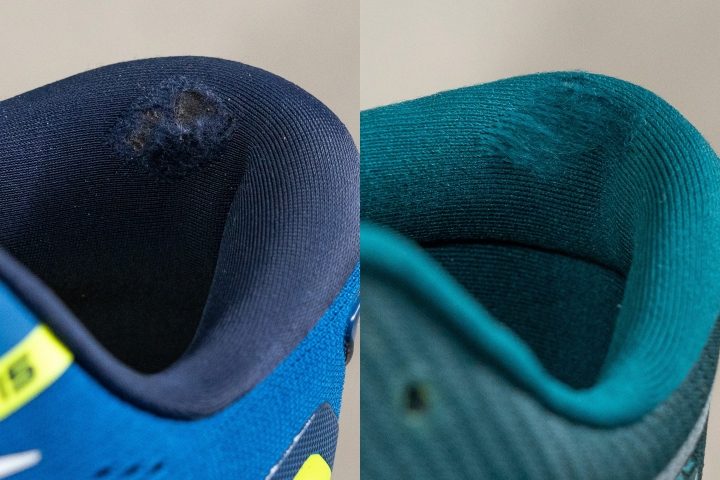 Outsole hardness
We clocked the hardness of the outsole at a substantial 84.4 HC in our lab. That's a notable 6% higher than your average shoe, which makes this robust model an exceptional choice for heavier runners who often wear out the outsoles of their running shoes first.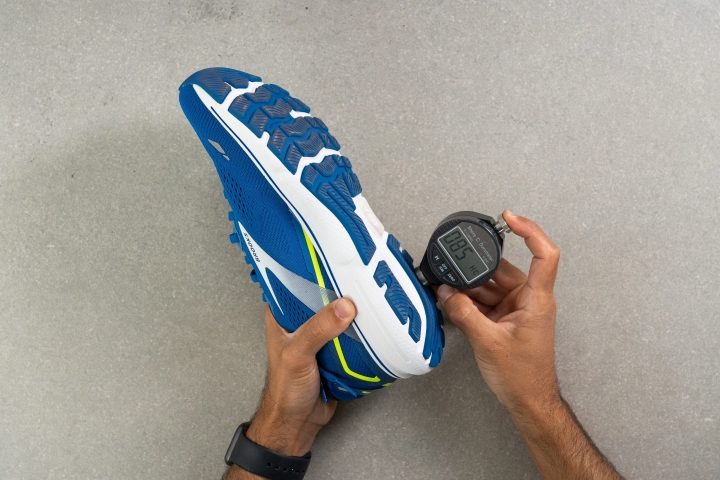 Outsole durability
And the good news just keeps coming. We pulled out the Dremel again to destroy the rubber, and we received a mind-boggling result.
The tool only erased 0.40 mm of rubber, which leads us to believe this shoe has the long-haul durability to exceed 1000 miles for most runners.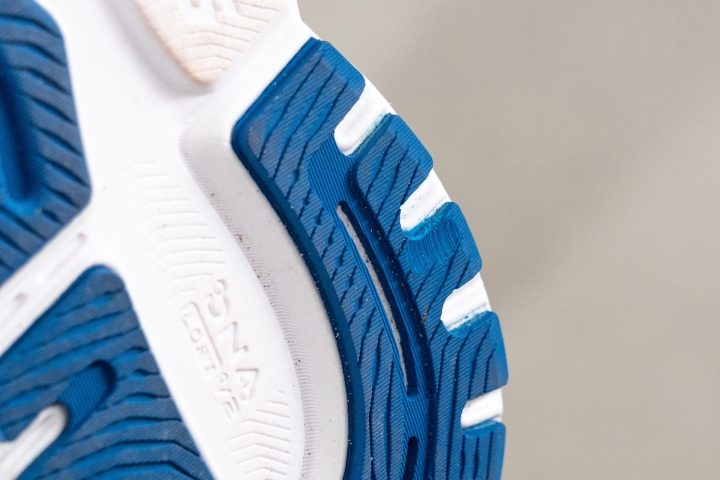 Outsole thickness
Although the durability displayed by the previous two test was simply amazing, this result falls squarely into the average category. But it's fine!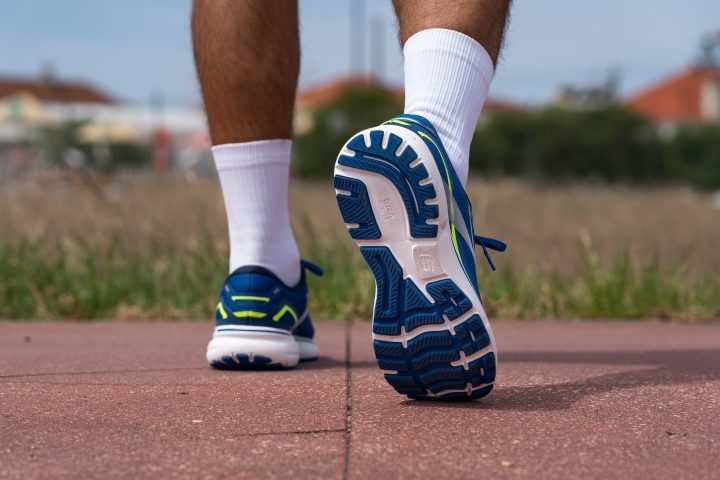 There's enough rubber covering the midsole, offering extra durability.
We genuinely consider a 3.5 mm thickness ample for just about any everyday trainer—except perhaps when running on highly abrasive surfaces.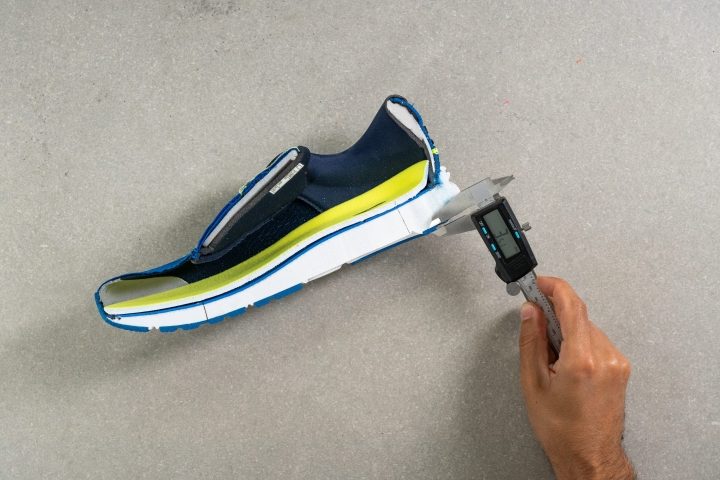 Weighing in at 9.8 oz (279g), the Ghost 15 just slips under the critical 10 oz threshold, and it's in the same range that most daily trainers—except a few outliers.
Boasting a higher-than-average stack height of 36.3 mm, we're convinced there isn't a heel striker out there who could possibly need more cushioning than this.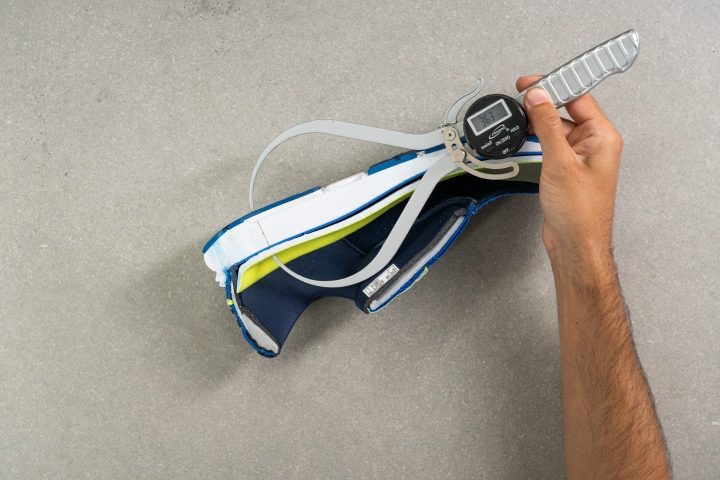 Forefoot stack
Now, forefoot time. We measured it at 23.1 mm, so it's shy of the typical shoe, though we figure it's more than enough for the majority of runs.
That being said, midfoot or forefoot strikers might find this shoe a tad too slim for their longest runs. In those instances, we recommend adding a high-stack shoe like the Hoka Bondi 8 for those 20-milers.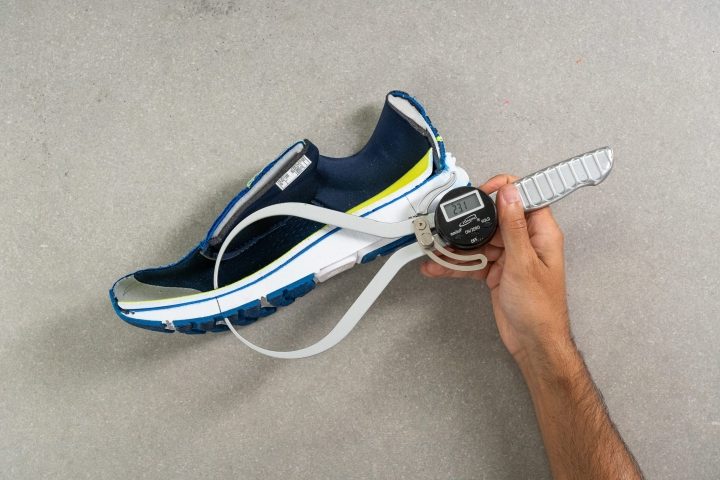 Naturally, a skyscraper-high heel and a modest forefoot suggest a two-digit heel-to-toe drop. And there it is—we measured in our lab an eye-popping 13.2 mm, which is nearly 5 mm more than the average shoe and 0.8 mm more than the Brooks Ghost 14.
This shoe is a dream-come-true for heel strikers or those wrestling with Achilles or calf troubles. However, for midfoot or forefoot runners who doesn't suffer with lower-leg problems, we think there are better daily trainers in the market like the Hoka Mach 5 .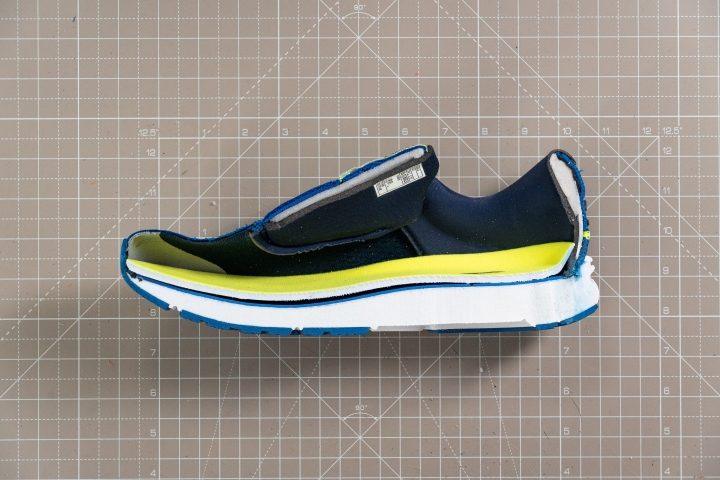 Insole thickness
We were anticipating an ordinary insole, and that's exactly what Brooks provided. It's cozy, cushioned, and resilient—everything we need in a daily trainer!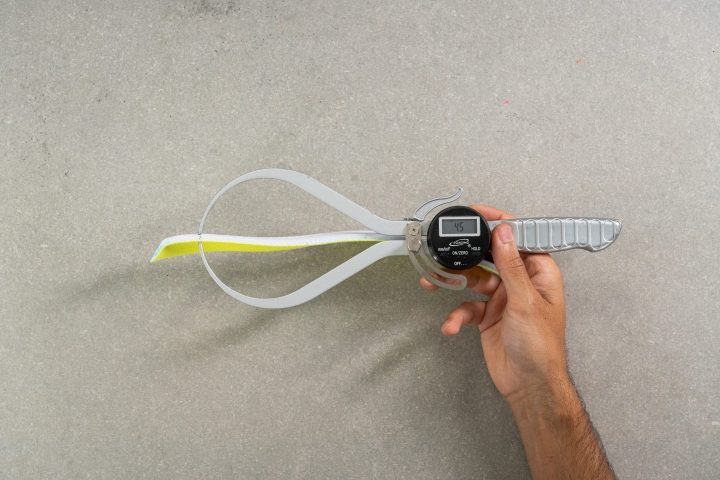 Midsole softness
Switching gears to the midsole, it hosts DNA Loft v2, a foam made from plain EVA. It's slightly disappointing considering the Glyceryn 20 boasts DNA Loft v3, a nitrogen-infused foam. But at the same time, at 15.9 HA, it's 29% softer than the DNA Loft v1 of its predecessor. Not bad!
And we genuinely enjoyed its ride—it's a blast and one of the softest shoes we've ever tested in the lab.
If you're interested in a deeper dive into midsoles and how do they work, don't hesitate to check our comprehensive guide , it's full of information!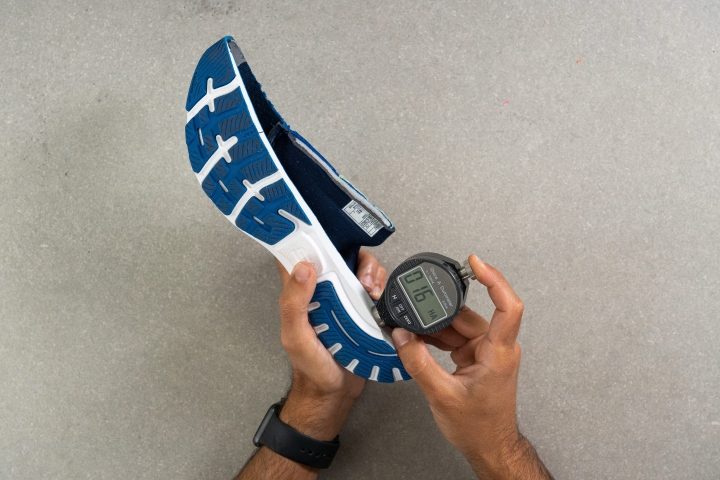 Midsole softness in cold
In chilly weather, the midsole keeps its softness, scoring better than the typical shoe with a 24.5 HA rating.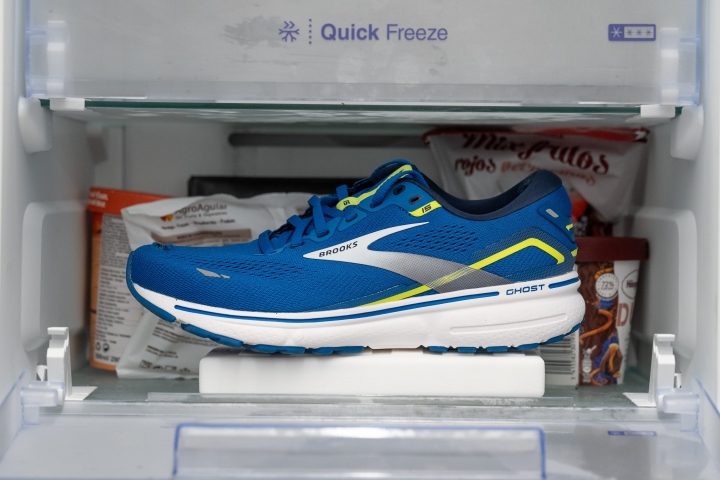 Difference in midsole softness in cold
But that's not a great result after all. The midsole gets 54.4% firmer in chily temperatures, which is a letdown.
Still, it's no surprise to us. After testing hundreds of shoes in the lab, we wrote a guide about how EVA foams are infamous for underperforming in Winter.
Lateral stability test
Given how soft the foam is in this shoe, we knew this wasn't going to be the most stable option. But to our surprise, it holds up pretty well!
It provided us sufficient stability for the majority of runs, much more than we initially expected.
Torsional rigidity
This stability is because Brooks intentionally designed this shoe to minimize lateral motion.
In our torsional rigidity test, it earned a 3 out of 5 rating—somewhat less than the average shoe but far better than many daily trainers. Take the Nike Pegasus 40 for example, it only managed to score 2 out of 5.
Heel counter stiffness
The Ghost 15 scored 5/5 on our heel counter stiffness test, meaning it's incredibly rigid in this area. Such a stiff heel counter benefits us by:
Maintaining our foot alignment and minimizing unnecessary sideways motion.
Enhancing lockdown and boosting our confidence during quick, tight turns.
However, this advantage doesn't come without trade-offs. The stiffness can lead to discomfort, particularly during runs lasting longer than an hour. This felt for us like too high a price for the stability it provides in those long runs. However, it worked great for us during short easy and aerobic runs.
Indeed, kudos to Brooks for this move, straying from the conventional path rather than following the crowd.
Midsole width in the forefoot
The Ghost 15 it's your run-of-the-mill shoe when it comes to the width of the forefoot, nothing fancy to report. It just does its job, and it does it well.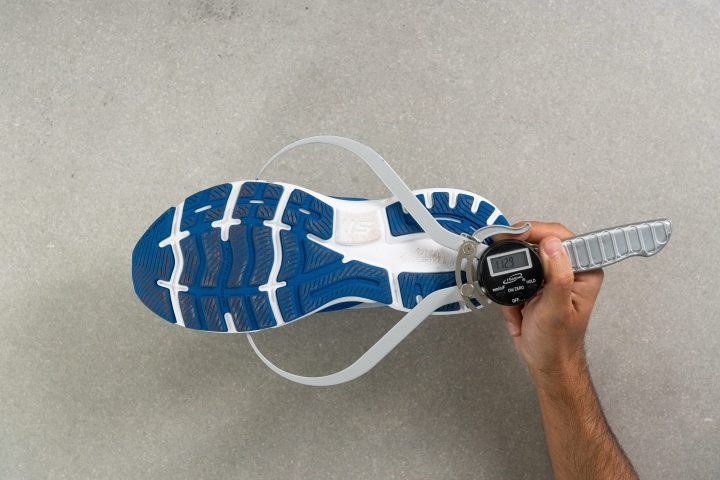 Midsole width in the heel
Brooks had one more stability-enhancing feature up their sleeve. The Ghost 15 sports an impressively wide heel that we measured in the lab at 95.8 mm.
This further convinced us that the shoe designers in Seattle had heel-striking runners firmly in their thoughts when designing this one.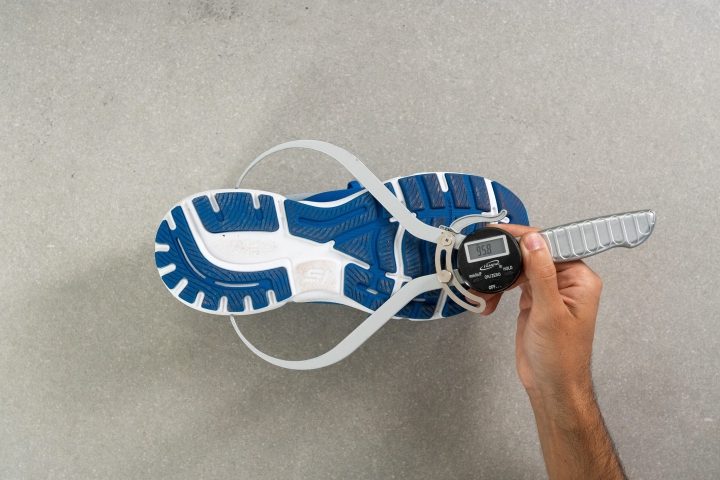 Flexibility
The Ghost series has always been renowned for being one of the more flexible daily trainers on the market. So, for the 15th edition, our stiffness lab test clocked it at just 18.2N.
This measurement is significantly lower compared to the majority of other shoes we've tried.
Stiffness in cold
This running shoe maintains significant flexibility even in colder temperatures. In fact, it's nearly half as stiff as the average shoe.
Size and fit
Toebox width at the widest part.
Brooks clearly understands that this shoe must accommodate a variety of feet. For our medium-to-wide feet, the fit was amazing.
However, the truly exceptional aspect of the guys from Seattle is its renowned tradition of crafting the Ghost in... (drumroll, please...) four sizes!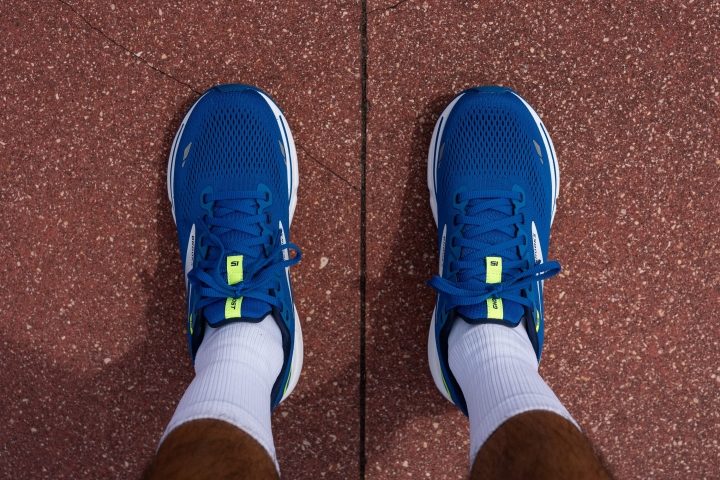 From narrow and medium to wide and extra-wide, their approach makes this one as the "universal" shoe. In fact, only a select few models in the market boast such a range of width options.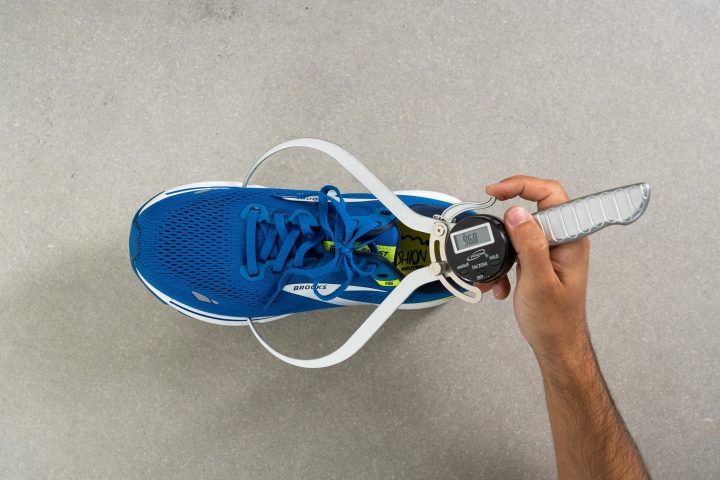 Toebox width at the big toe
We've noticed that the area for the big toe is somewhat wider compared to other shoes, which, in our view, is a positive aspect.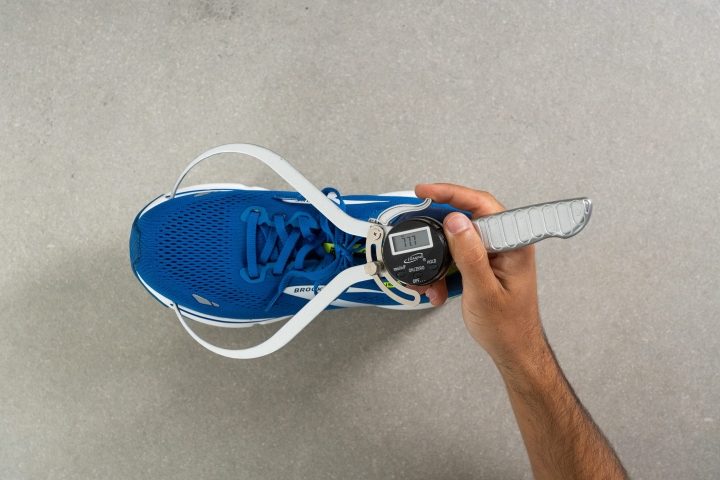 Tongue: gusset type
Regrettably, there's one tradition they persist with that doesn't quite meet our expectations—the absence of gusset.
It would be great to see the Ghost equipped with a semi-gusseted tongue for enhanced lockdown, but it looks like we'll be keeping our fingers crossed until at least the 16th iteration.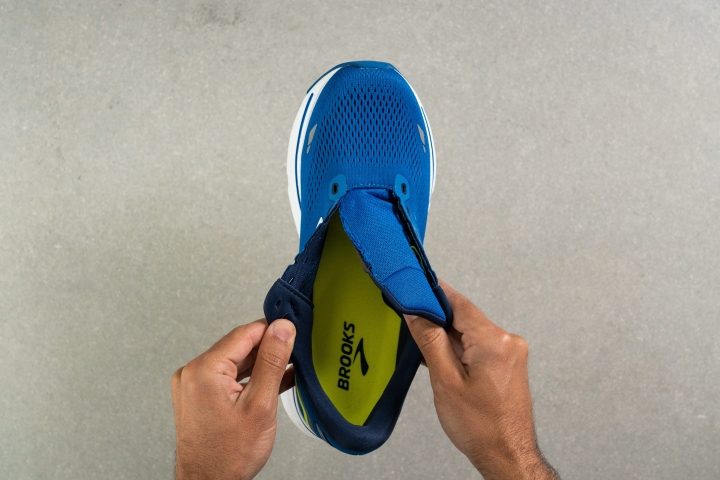 Tongue padding
Sure, we're missing out on a gusseted tongue, but the heavenly cushioned padding more than makes up for it. This is one of the thickest tongues we've ever measured!
At 11.4 mm, it's a whopping 41% thicker than its predecessor and an impressive, plus 2x the average shoe.
In fact, they've used two separate pieces of plush foam in the tongue, a rare approach to attain this level of thickness.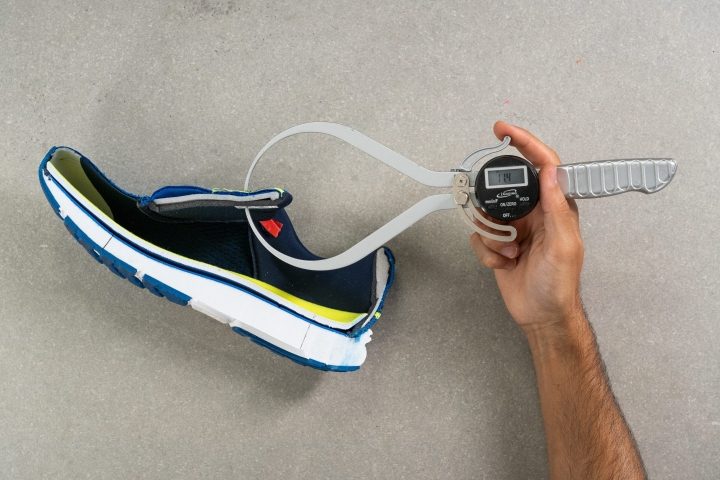 Removable insole
We successfully managed to remove the insole and insert our own from various other models.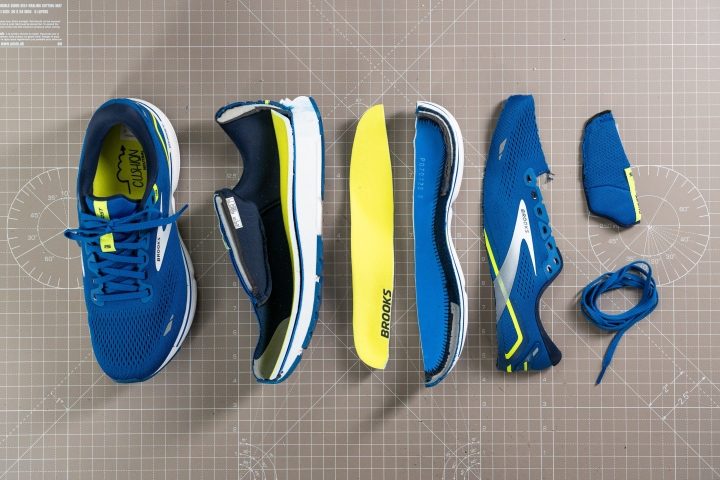 Reflective elements
While the Ghost 15 does sport some reflective elements, we find them to be insufficient.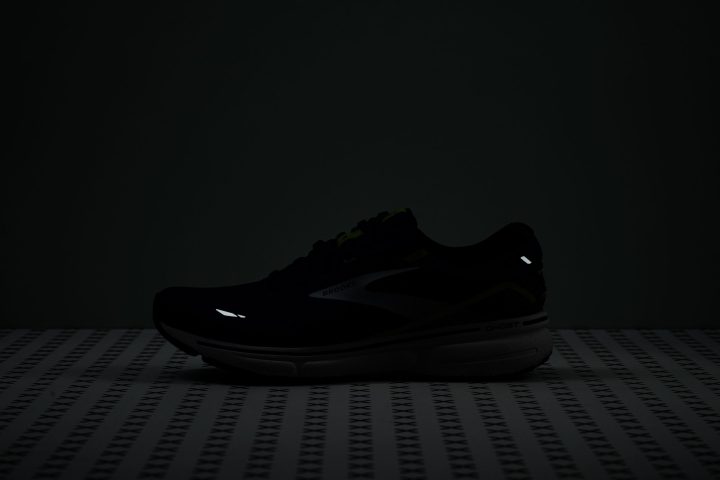 Comparison to similar running shoes
Our 1st pick in best long distance running shoes
Our 1st pick in best Brooks running shoes
Top 29% in road running shoes
Top 28% in Brooks running shoes
Top 2% most popular running shoes
Compare popularity Interactive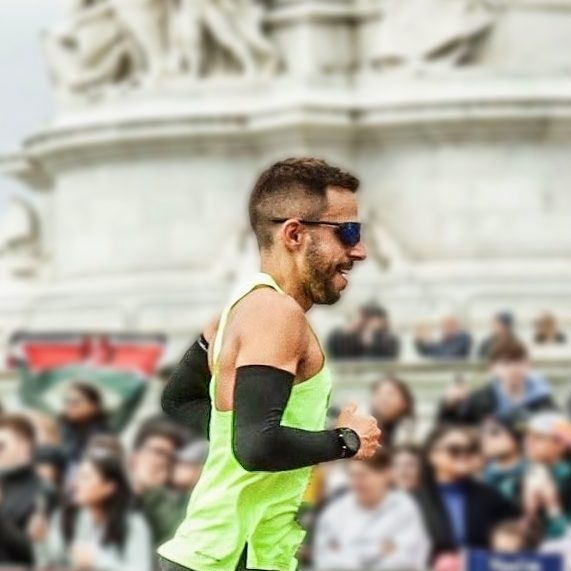 Carlos goes through 40+ pairs of running shoes per year while logging 100+ km per week. He trains on beaches, track and trails of Málaga, Spain. He has thousands of hours of research and experimentation under his belt which is why he is so geeky about foams, carbon plates and other materials. After clocking 3 sub-3 marathons in Boston, Paris and Chicago, he is on a quest to complete the Six Majors.
Brooks Ghost 15 Vs 14: The Ultimate Guide To Choose The Right Running Shoe  
Brooks Ghost 15 and 14 are both carbon-neutral shoes with a soft and smooth ride. To me, the Ghost 15 is much softer and lighter than the Ghost 14. I like the Ghost 15 because it is more comfortable and faster. And the Ghost 14's capability for long runs and hills really impresses me on marathons. 
Who Should Buy Brooks Ghost 15 and 14?
Brooks Ghost 15 is for heel strikers who want comfort and lockdown for slow and moderate runs. And if you want a perfect shoe that suits any runs and terrain, Ghost 14 would be a perfect choice. 
Who Should Not Buy Brooks Ghost 15 Vs 14?
Runners who prefer a lower drop, a bouncy ride, or a lighter shoe may not like the Brooks Ghost 15 and 14.  
First Impression
At a first glance, both Brooks Ghost 15 and 14 looked like high-quality running shoes that would suit any runner. I liked the variety of colors and patterns that they came in. I wondered how they would feel on my feet.
They felt great when I tried them on. The shoes have a breathable and supportive upper mesh that wraps around my foot nicely. They also had a classic fit that worked well for my foot shape and size. I was excited to see how they would perform on the road.
Running in them was awesome. The cushioning of the Brooks Ghost 15 was softer and lighter, while the Brooks Ghost 14 had a firmer and heavier sole. A better outsole that gave me more grip and flexibility on the road was featured in the Brooks Ghost 15. The Brooks Ghost 14, on the other hand, had a simpler outsole that gave me a more durable and stable feel on the road.
I loved running in both shoes, but I favored the Brooks Ghost 15 because it was more comfortable and bouncy.
Upper Mesh 
The Brooks Ghost 15 and 14 feature an engineered air mesh that allows the flow of air through the upper and keeps my feet cool and dry. The upper also features a 3D Fit Print technology that adds structure and support to the shoe without increasing its weight.
Although they are similar, I prefer one over the other. The Brooks Ghost 15 has a padded tongue and heel collar that hug my foot and make me feel cozy. Additionally, the upper is seamless, which prevents blisters and hot spots from occurring. As for the Brooks Ghost 14, the tongue and heel collar are less plush and more durable. The upper has some seams and overlays that may irritate my skin at times.
These shoes have a similar fit. They both have a classic fit, which is ideal for many foot shapes and sizes. They are available in three widths: medium, wide, and narrow. I have a medium-width foot, so the shoes fit well for me. I do, however, enjoy the Brooks Ghost 15's slightly more roomy toe box, as it allows my toes to move more freely than the Brooks Ghost 14.
After running in both the Brooks Ghost 15 and 14 for a few weeks, I can tell that the sole unit of these shoes is different. The Brooks Ghost 15 has a new midsole foam: DNA Loft v2. It is lighter and softer than the original DNA Loft in the Brooks Ghost 14.
This new foam gives the Brooks Ghost 15 more comfort and bounce. The heel area is especially impressive. It cushions my landing and propels me forward with every step. The outsole design is also improved. The Brooks Ghost 15 has more rubber and deeper grooves than the 14. This enhances the grip and flexibility of the shoe. 
The Brooks Ghost 14, on the other hand, has a simpler outsole. It has less rubber and shallower grooves. It feels firmer and less grippy, but also more durable and stable. Both shoes have a high drop of 12 mm. I don't mind it, but some runners might prefer a lower drop. However, it feels more natural. 
Overall, for daily training at moderate to slow paces, the Brooks Ghost 15 and 14 are great choices. These shoes are comfortable and versatile. They can handle different running workouts, from easy jogs to fast runs. Plus, they are eco-friendly and carbon-neutral.
However, I think the Brooks Ghost 15 may be better than the Brooks Ghost 14 because it has lighter and more responsive cushioning, tighter and stable upper, and more recycled content. 
Brooks Ghost 15 Review: New Midsole, Same Result
The brooks ghost 15 sticks to the ghost blueprint, for better and for worse.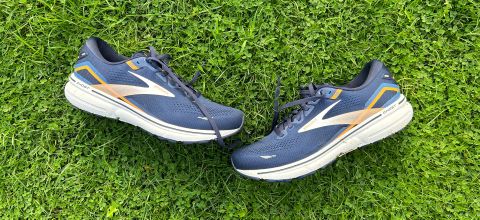 Our Verdict
The Brooks Ghost 15 is a solid cushioned shoe that fans of the line will enjoy as much as its predecessor, but it lacks the innovations seen in other daily trainers and won't win many new fans.
Comfortable
Outsole grips well
Lacks versatility
Heavier than competition
Ride is dull
You can trust Coach We give honest reviews and recommendations based on in-depth knowledge and real-world experience. Find out more about how we review and recommend products.
Design And Fit
How i tested this shoe, running performance.
Brooks Ghost 15 vs Brooks Ghost 14
For 15 years the Brooks Ghost line has proved popular with runners of all levels. It's not a flashy choice and it's rarely one I'd add to my list of the best running shoes , but it's a reliably comfortable and durable daily trainer.
As a result, it's not a shoe that Brooks tends to make sweeping changes to. And despite a new midsole foam, that remains the case with the Ghost 15, which feels and looks very similar to past versions of the shoe.
Brooks Ghost 15: Price And Availability
The Brooks Ghost 15 went on sale in November 2022 through Brooks and third-party retailers, and it costs $140 in the US and £130 in the UK. That's the same as the original RRP of the 14 .
That price puts it in the mid-range of Brooks running shoes , with prices ranging from $85 to $250 in the US for the Brooks Hyperion Elite 3, and £100 to £155 for the latest Brooks Glycerin in the UK.
The main change Brooks has made with the Ghost 15 is that the midsole is now made from a softer and lighter version of the company's DNA Loft v2 foam, which in turn is lighter, softer and less dense than the foam used on the Ghost 14 .
To confuse matters, this is not the nitrogen-infused DNA Loft v3 foam used on the Brooks Glycerin 20 , another very popular shoe line.
Otherwise the Ghost 15 sticks to the Ghost 14 blueprint. It has the same 12mm drop from heel to toe, which is higher than on most contemporary shoes, and the same thick rubber outsole with Brooks's segmented crash pad, which is designed to smooth the transition through your footstrike.
The upper has been tweaked to provide a more secure fit, but feels similar to me, with ample cushioning around the heel and collar, and a solid-plastic heel counter to create more stability. The Brooks 15 comes in a wide range of sizes and widths, and fits me true to size.
I was hoping the Ghost 15 would be lighter, but at 10.4oz/297g in my UK 9 it's a very similar weight to the Ghost 14, so any improvements in the ride would need to come from the updated midsole.
I have run 52km in the Brooks Ghost 15, using it for a variety of training runs at easy and steady paces. I have also tested several past versions of the Ghost, along with the Brooks Glycerin 20.
I am a big fan of the Brooks Glycerin 20 and hoped that the new Ghost would also use DNA Loft v3 in its midsole, so was disappointed to see it had stuck with the DNA Loft v2. However, a softer, lighter version of DNA Loft v2 still appealed.
On my first couple of runs in the Ghost 15 it did seem a little softer than its predecessor, and also smoother in the transition from heel to toe. After extended testing, however, I felt that softness disappeared, and while it's not uncomfortable at all, the shoe feels very similar to the Ghost 14.
It's good for easy runs, as long as you appreciate the higher-than-average 12mm drop. The cushioning is not squishy or particularly bouncy, but it protected my legs well and the outsole is excellent, providing reliable grip on wet pavements covered in leaves.
I did not find the Ghost 15 versatile though. It was cumbersome when I tried to move beyond easy paces, even just to steady or tempo efforts, and the foam gives little back when you are running quickly.
It doesn't feel like much has changed in the shoe at all, and while long-term fans of the Ghost line will be pleased about that, it means the shoe has fallen further behind in a market full of innovative daily trainers that use livelier, lighter foams (such as the nitrogen-infused DNA Loft v3), or even insert a plate into the midsole to create a more propulsive ride.
Is The Brooks Ghost 15 Worth It?
The Ghost 15 will do the job as a durable shoe that you can use to rack up easy miles, and it's a good pick for newer runners who value protection from the impact of pavement-pounding. But even in this area there are several shoes I rate more highly, and there are many better daily trainers that are more versatile.
If you're looking for a cushioned, protective shoe then the Brooks Glycerin 20 and Saucony Triumph 20 both have more enjoyable rides than the Ghost 15 while protecting the legs just as well. For cushioned daily trainers, the Puma Velocity Nitro 2 , Nike Pegasus 39 and Reebok Floatride Energy 4 are all cheaper than the Brooks Ghost 15 and outperform it for any kind of run.
The Ghost 15 will probably remain one of the most popular shoes available by virtue of its high level of step-in comfort and deserved reputation for reliability, and if you're an existing fan of the line the new shoe will suit you well. For me, however, there are simply better options out there that make use of the advances in midsole materials in particular to create more enjoyable and versatile shoes.
On paper the Brooks Ghost 15 seems a substantial update on the Brooks Ghost 14, the brand having changed the midsole material to a new version of its DNA Loft v2. Brooks says the foam on the Ghost 15 is lighter, softer and less dense than the one used on the Ghost 14, all of which sounds great. However, in practice I didn't really feel much difference in the ride, and the Ghost 15 weighs a very similar amount to the Ghost 14 and has the same 12mm drop.
It's the same story with the changes made to the upper of the shoe, which has been tweaked to improve the fit. Once again I didn't really notice this change, and both the Ghost 14 and Ghost 15 fit me well in my normal running shoe size.
Overall the two shoes performed the same role equally well for me during my testing, and both will work fine as a workhorse daily trainer with a higher drop than most shoes on the market. I'd look to snag a deal on the older Ghost 14 if you can, since it's more likely to be in sales than the newer shoe and is equally good.
This review was first published in December 2022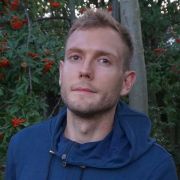 Nick Harris-Fry is a journalist who has been covering health and fitness since 2015. Nick is an avid runner, covering 70-110km a week, which gives him ample opportunity to test a wide range of running shoes and running gear . He is also the chief tester for fitness trackers and running watches , treadmills and exercise bikes , and workout headphones .
This Run Coach's Leg Workout For Runners Builds Speed And Prevents Injury
The Google Pixel Watch 2 Lasts A Whole Day On A Charge
I Swam In The New Zoggs Predator Pro Wetsuit
Most Popular
By Nick Harris-Fry 7 September 2023
By Harry Bullmore 6 September 2023
By Nick Harris-Fry 5 September 2023
By Nick Harris-Fry 2 September 2023
By Nick Harris-Fry 31 August 2023
By Camilla Artault 29 August 2023
By Nick Harris-Fry 25 August 2023
By Michael Sawh 24 August 2023
By Nick Harris-Fry 18 August 2023
By Harry Bullmore 17 August 2023
By Nick Harris-Fry 16 August 2023
Run the Shoes
Buying guides and reviews to help you find the best running shoes.
Brooks Ghost Review (2022): A Dependable, Neutral Running Shoe
Buy these shoes if….
You have neutral pronation and are looking for a daily trainer that can handle easy long runs and high-volume mileage
You want an everyday running shoe that emphasizes comfort but isn't as plush and bulky as the Hoka Clifton
You have tight calves or are prone to Achilles tendonitis and would benefit from a shoe with a steep heel drop
When you buy something through our links, we earn a commission. All products are independently selected by the author.
$130 at Zappos
$130 at Amazon
Keep reading for the Run the Shoes Brooks Ghost review.
Offset:  12mm
Weight: 9 oz (Women) // 9.9 oz (Men)
Price:  $130
Notable features
The goal of this review isn't to tell you whether or not the Brooks Ghost is a great shoe—it is, and many running sites seem to agree. What I hope to do instead is help you determine if the Brooks Ghost is the right shoe for your running needs. First, let's cover a few defining characteristics of the Ghost.
DNA LOFT Midsole
Of the four midsole cushioning technologies Brooks has in rotation, DNA LOFT is the softest. It's made of EVA foam, rubber, and air, a combination that yields a soft and not-too-plushy midsole that's light and durable.
Neutral Arch Support
The Brooks Ghost is purely a neutral shoe, meaning it has no stability features to combat overpronation. (If you are looking for stability shoes, read our guide to the best shoes for overponation. )
Subscribe to our newsletter
How I tested
I tested this shoe by keeping it in my daily rotation—I noticed how often I gravitated towards it as a choice for my daily runs, and then when I did choose it—which was quite often for easy runs—I noticed how it felt while running, paying close attention to transitions and how it handled different paces and changes in terrain (gravel, dry asphalt, wet asphalt, etc).
What to love about the Brooks Ghost
The first and most obvious thing to love about this running shoe is its comfort. This was apparent out of the box, and though it doesn't have the ultra-plush feel that draws me to Hoka One One shoes , the Ghost's soft cushioning is certainly up there. It has a wide toe box, a breathable engineered mesh upper, and a very sturdy heel collar that reminds me of an tempurpedic pillow. The outsole rubber has a good grip and feels durable, which bodes well for the shoe's longevity. I found the Ghost to yield a smooth ride, have good traction on rainy days, and be quite flexible.
What not to love about the Brooks Ghost
There are two things that I didn't love about the Ghost: it took me a few runs to wear the shoes in, and I didn't love the steep heel-to-toe drop. I prefer shoes with a toe drop of around 5-7mm, and the Ghost's 12mm offset took some getting used to. High heel drops are best for runners who have tight calves and/or are prone to Achilles tendonitis, so if you fall into this camp, the 12mm offset might be appealing to you. The last thing to note about the Ghost is that it is quite a heavy shoe and not great for speed workouts.
The bottom line
The Brooks Ghost 14 and its previous versions are tried-and-true everyday trainers that are great for beginners and seasoned marathon runners alike. It's a shoe for neutral pronators who are looking for a piece of durable footwear that will get them through plenty of miles on a variety of terrain. I hate using the phrase "no frills" but that's exactly what the Brooks Ghost is—a simple running shoe that can get you through many easy miles.
More from Run the Shoes
The Best Shoes for Overpronation
The Best Running Belts & Fanny Packs
The Best Nike Running Shoes
Share this:
Elaheh nozari, leave a reply cancel reply.
Save $40 on the Adrenaline GTS 22. Shop now
Free standard shipping on all orders. Always free returns.
Store Locator
Customer Care
Become a Member
CHANGE LOCATION
You are shopping on Brooks Running United States

Africa, Middle East
Asia Pacific
ACCOUNT DETAILS
Ghost: cushioned and smooth running shoes.
Get MAX cushion and protection with the new Ghost MAX, stride smoothly in the Ghost 15, or try the waterproof Ghost 15 GTX.
25 products
Each product tile provides a user the ability to select it for comparison with up to two other products via a compare button. At the end of the main content, you will find another compare button, with the number of selected products out of a total of three products, that opens a modal with a table to allow users to compare the selected products.
This is a carousel. Use next and previous buttons to navigate.
Men's road-running shoes
Protective cushioning
Stable ride
Effortless transitions
Women's road-running shoes
The new Ghost MAX
MAX cushion. MAX protection. Get soft landings with DNA LOFT v2 foam & easy heel-to-toe transitions thanks to our GlideRoll Rocker. Welcome to MAX, Ghost style.
Improved cushioning
Smooth transitions
Enhanced upper
Ghost 15 or Ghost MAX?
Get the reliably comfortable Ghost 15 for a soft feel and smooth ride, or try the more protective Ghost MAX with high-stacked cushioning and a roomier feel.
Ghost 15 GTX
Waterproof coverage
New, lighter cushioning
More cushion. Less footprint.
Say hello to a full lineup of certified CarbonNeutral® Ghost shoes, committed to using more recycled material and producing fewer greenhouse gas emissions.
Original price $140 Current price $89.95
Ghost 14 GTX
Original price $160 Current price $119.95
Loading 1 more...
Ghost shoe collection
Gear up for a smooth ride with Ghost road running shoes for men and women. Made for everyday runs, nothing's slowing your stride as you glide from roadways to sidewalks or go lap after lap on the track. The best road running shoes for cushion and comfort What makes Ghost men's and women's running shoes so comfortable to wear? Your comfort is prioritized. Each pair is designed with DNA LOFT midsole technology that cushions your unique steps. Durable enough to hold up to your routine, Ghost road running shoes give you a soft landing on any course. Keep up your pace with road running shoes that give you a smooth transition for every step. Ghost running shoes stretch and adapt for a snug fit on your foot. Along with great fit, support from a soft midsole and Segmented Crash Pad ease you through your runner's flow. Looking for running shoes made for more than movement? We're paving the way toward net-zero greenhouse gas emissions thanks to designs like the Green Silence Ghost 15 running shoes. You still get the same performance from one of our most comfortable running shoes, designed to have a lower impact on the environment with 39.4% of total shoe weight made from recycled materials. Want to see how Ghost men's and women's running shoes can take your run to the max? Choose the Ghost Max shoes designed to do the most. Combining super stacked DNA LOFT v2 Foam for soft landings with GlideRoll Rocker soles for easy heel-to-transitions, you can feel the difference with every step. It's everything you need out of comfortable men's or women's running shoes built for the ultimate cushioning and ultimate protection.
Thanks for signing up!
You can also sign up to receive updates via text
Check the box to agree to terms and sign up
You're on the list for text updates.
What is Extrabux?
Columbus Day
Brands of the Week
American Stores
British Stores
Australian Stores
Canadian Stores
Brooks Ghost 15 vs. 14 vs. 13 vs. 12: Differences and Reviews 2023

Brooks running shoes are some of the most popular and best-selling shoes on the market.They've combined technology and runners' feedback to create their popular line of running shoes,such as Brooks Ghost,Adrenaline,Glycerin and so on.The Brooks Ghost is the popular daily trainer in the Brooks line-up.The Ghost is mid-priced neutral running shoe from Brooks that is at ease both for long mileage training and some long distance racing. Universally praised for its balanced cushioning and comfortable upper fit is a great first choice for both beginners and experienced runners.
With each iteration of Ghost, Brooks is improving on it and providing you with a more comfortable running shoe.Which Brooks Ghost is best?Here I will be comparing the four latest models for Brooks Ghost:Ghost 15,14,13 and 12.What's the difference between Ghost 15 and 14?What's the difference between Ghost 14 and 13?Is there a difference between Ghost 12 and 13?What's the difference between Ghost 12 and 13?Is Brooks Ghost 12 good for high arches?Is Brooks Ghost 13 good for wide feet?Brooks Ghost 15 vs. 14 vs. 13 vs. 12:which is best?In this article, I'll compare the four, to help you choose the best one for your running goals.
Cover Photo:brooksrunning.com
Brooks Ghost 15 Review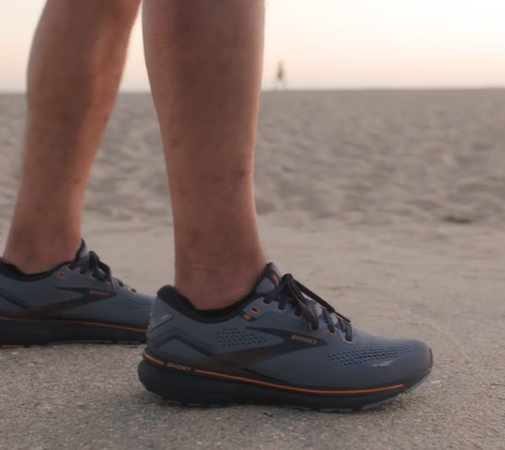 Source:brooksrunning.com
The same Ghost you love has been updated as the Brooks Ghost 15.The Brooks Ghost has been a perennial favorite in the daily trainer category, and the 15th version aims to keep that trend going. Lightweight DNA LOFT v2 midsole technology, delivers a smooth ride while an improved fit offers distraction-free comfort mile after mile.
Additionally, the upper has been updated with a refined 3D Fit Print to enhance the fit and provide a secure lockdown of the foot. An engineered air mesh upper is 3D printed to ensure perfection and breathability. Start building up your mileage because your Ghost 15 has High Performance Rubber in the heel for extra durable road protection.Whether the calendar calls for a recovery day, easy run, or long run, the Ghost 15 is ready to be the workhorse in your weekly rotation.
Brooks Ghost 15 Pros and Cons
Brooks ghost 14 review.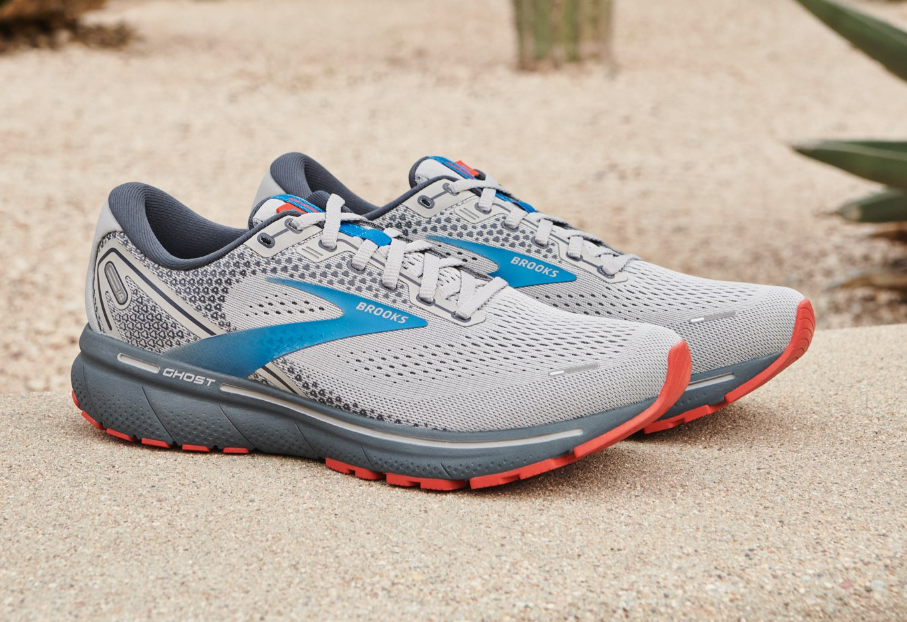 Ghost 14 is the first carbon neutral shoe of Brooks.The Ghost 14 offers neutral support while providing high energizing cushioning. Ideal for road running, cross training, the gym or wherever you might want to take them!
Version 14 has been updated with a more streamlined upper and a snappier forefoot, making it a small improvement over version 13.But the major change from previous models is the midsole. The 14 is 100% Brooks DNA Loft which is softer underfoot than past generations of this shoe. In the Brooks Ghost 14 there is reduced manufacturing waste and each shoe is made out of at least 30% recycled materials in the upper.
It's also a popular recommendation to beginner runners because it's such a safe option.It's neither too soft nor too firm, its upper is comfortable no matter what foot type you have and it has a remarkably stable ride for a neutral shoe.Even better, this model is covered by Brooks' RunHappy Promise, meaning you can try them out for 90 days before you decide whether they're right for you.If you're looking for a dependable trainer for comfortable daily runs and you don't mind a bland ride, the Ghost 14 is a great choice.
Brooks Ghost 14 Pros and Cons
Brooks ghost 13 review.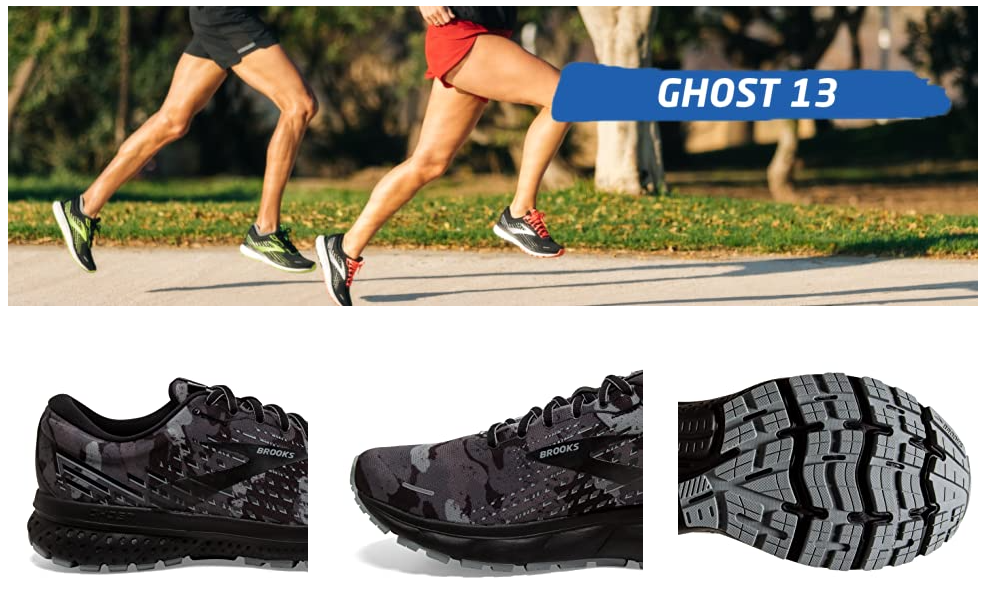 Source:amazon.com
Runners everywhere can't get enough of the Ghost 13 from Brooks, the soft & smooth shoe that now features more DNA LOFT for even smoother transitions. With DNA LOFT cushioning and a Segmented Crash Pad, this sneaker offers an even smoother transition from heel to toe. The 3D Fit Print applies strategic stretch and structure to the upper.
It's a neutral daily trainer that's padded so generously all throughout, it felt like a couch to our feet. It didn't make us run fast, but it made our feet stable and protected from all the pounding on the pavement - easily.Brooks extended the DNA Loft midsole foam from the heel to forefoot on the lateral side of the Ghost 13 to improve the cushioning and comfort as compared to the Ghost 12. The engineered mesh upper has been altered to improve fit and also offers more comfort and breathability. Air Mesh technology keeps the toe box relatively cool even when exercising in warmer temperatures. The Brooks Ghost 13 is suitable for both walkers and runners and is for distances from a 5k to a marathon.
Brooks Ghost 13 Pros and Cons
Brooks ghost 12 review.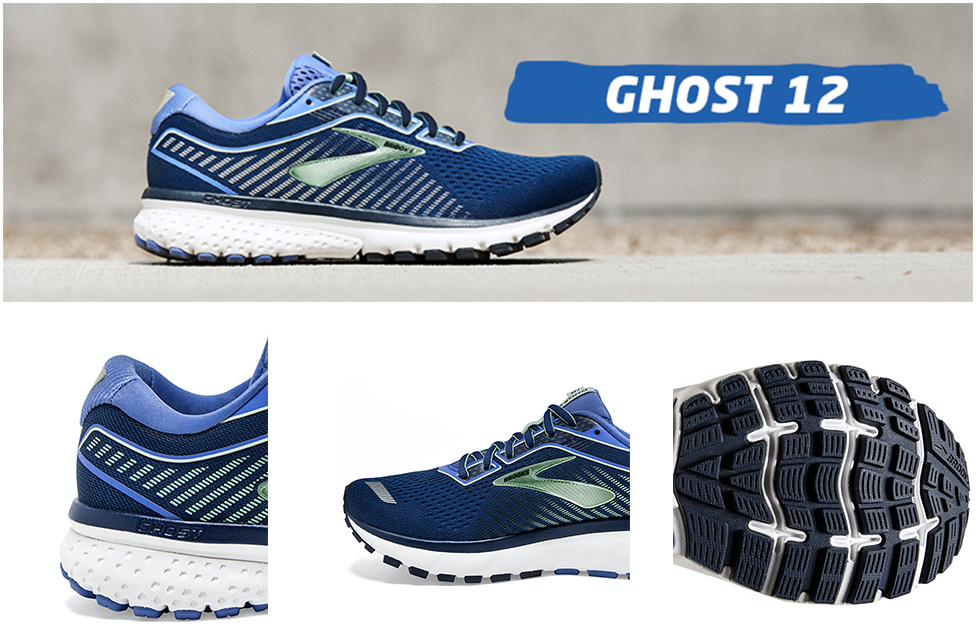 An update to the ever-popular Ghost line from Brooks, the Ghost 12 sees a few minor improvements from the 11.The most noticeable difference is an aesthetic update to the shoe's upper which uses 3D printed overlays on an engineered mesh to provide the soft, but secure fit that the Brooks Ghost is known for.The sole will easily cope with a range of non-technical trails, while the upper continues to hold the midfoot effectively.This shoe is comfortable for daily runs, responsive for fast 5Ks all the way up to marathons, and a reliable pick for long stretches on the road. With its heavy-duty sole, it can even handle light trails!The Ghost 12 provides an invariably soft ride that is ideal for long runs, recovery runs, and high-mileage.
Brooks Ghost 12 Pros and Cons
Where to buy brook ghost.
Brooks Running : 1.2% super cash back
Dicks Sporting Goods
Money Saving Tip:
If you like online shopping, don't forget to sign up at Extrabux !( What is Extrabux ) , then you can enjoy up to 30+% cashback on your purchase from Extrabux! Sign-Up Bonus: Free to join it & get $20 welcome bonus ! Student Benefits:As long as you are a student at school, you can get a free whole year long VIP Card worth $199 .
You can save on buying daily necessities, outdorr gear,fashion, beauty, electronic products, broadband installation, mobile communication, air tickets, hotels and other aspects of life!
Extrabux.com cooperates with many merchants, such as: Walmart ( Up to 4% cashback ), Sephora( 4% -5% cash back ),Dior ( Up to 6% cash back ), Moosejaw ( 5% -6% cash back ), LOOKFANTASTIC ( Up to 10% cash back ), Microsoft ( Up to 7% cash back ) and so on.
Brooks Ghost 15 vs. 14 vs. 13 vs. 12: Comparison Side by Side
1.specifications, 2.construction and material.
Ghost 15 - The upper has been updated with a refined 3D Fit Print to enhance the fit and provide a secure lockdown of the foot.Refined 3D Fit Print mesh enhances secure fit and provides comfort and breathability.
Ghost 14 - The upper of Brooks Ghost 14 has 3D Fit Print mesh which is lightweight and breathable. However, this mesh is a tad lighter and more breathable than the mesh of Brooks Ghost 13.Also, with Brooks Ghost 14, you have a flat lace which is very different from the Brooks Ghost 13 which had a round lace.
Ghost 13 - The upper of the Ghost 13 is where Brooks has every other brand beat. It has a new soft engineered mesh which they are calling Air Mesh.The mesh upper of the Ghost 13 also felt softer and more stretchy than the stiffer upper of the Ghost 12. The heel counter is also less padded than the Ghost 12.The rest of the upper is what you come to expect from a Brooks Ghost. It has generous amounts of foam in its tongue, collar and heel.
Ghost 12 - The upper is constructed from "engineered mesh and 3D Fit Print."The mesh is more tightly woven, and the 3D print overlays offer an element of stability to this neutral shoe. This also contributes to the fantastic lock-down and fit of the shoe. The lace holes are formed from the engineered mesh detail that runs around the opening.
Ghost 15 - New midsole features soft and lighter-weight DNA LOFT v2 cushioning.DNA LOFT v2 has a unique balance of rubber, air, and a less dense, lighter foam for a plush feel.The midsole adds comfort and absorbs shock.
Ghost 14 - The Ghost 14 is now 100% DNA Loft.Ghost 14 now has a full-length DNA Loft setup on the lateral side as well as the medial side.DNA Loft foam spans the entire midsole and delivers smooth transitions and plush cushioning with each step.And the Ghost 14 has a single-density layer of DNA Loft from heel to toe.
Ghost 13 - The Ghost 13's midsole is 30% DNA Loft.Ghost 13 had the DNA Loft cushioning system only on the lateral side.Also, on the Ghost 13, the midsole had different densities to it. This was done to provide more support to the mildly undepronators for which these shoes are very suitable. This feature was much well received by such runners.The Ghost 13 rides medium soft, just like the Ghost 12 and the Ghost 11 and most of the other Ghost versions. The medium-soft ride results in an incredibly versatile shoe which all daily trainers strive to achieve.
Ghost 12 - The midsole of the Ghost 12 is identical to the previous version of the shoe. The new model continues to employ Brooks' signature DNA Loft and BioMoGo DNA foam to provide a cloud-like experience with every footstrike.
Ghost 15 - Segmented Crash Pad is a system of fully-integrated shock absorbers that accommodate any foot strike and works to provide cushion and create smooth heel-to-toe transitions.
Ghost 14 - The outsole of Brooks Ghost 14 is a bit different than Brooks Ghost 13. In Brooks Ghost 13 you have 3 segments in the forefoot. However, in Brooks Ghost 14 you have two and a half segments. The segmented area under the first metatarsal is encapsulated to provide you with additional stiffness as the midsole is very soft for this shoe.Also, the segment of rubber that is present in the forefoot extends a bit more past the midfoot and through the arch, a minor change from the Brooks Ghost 13. This provides a tad more support.
Ghost 13 - On the outsole of the Ghost 13 are two different rubbers: harder wearing rubber in the heel and softer blown rubber in the forefoot.The full contact outsole makes ride transitions in the Ghost 13 velvety smooth.
Ghost 12 - The outsole pattern of the shoe differs slightly from the Ghost 11, but the structural components remain the same. Highly-durable blown rubber covers almost the entire outsole (contributing to the weight) for maximum grip.
3.Fit
Ghost 15 - Shoe fit runs much to big.
Ghost 14 - The shoe fits true to size, but the foot lockdown is a bit loose. In some cases, it may be better to go a half size down.
Ghost 13 - The Brooks Ghost 13 runs true to size. But like most Brooks shoes, the upper is roomy and so runners with super skinny feet might find a little bit of movement happening through the toe box. However, it's a standard fit through the midfoot and there's no heel slipping through the heel pocket.
Ghost 12 - The Brooks 12 runs true to size and provides a sock-like fit. The Ghost 12 has a narrow heel but wider toe box to allow feet to splay.
Conclusion: Which Brooks Ghost is Best?
These Ghosts are excellent running shoes and Brooks is doing everything in their power to keep it that way while still improving and innovating with each version.
The Ghost 14 are Brooks first Carbon neutral shoes (they aim to be totally carbon zero by 2040). It's comfortable, dependable, and a great all-around trainer. If you're looking for a steadfast trainer, the Brooks Ghost 14 is the go-to.
After a version 13 marked by too soft cushioning and lacking responsiveness, the Brooks Ghost 14 seduces with a new, more responsive conception, especially under the forefoot for a more peppy toe-off.However,you will feel more comfortable in Brooks Ghost 13 with the enhanced forefoot cushioning than the Ghost 12.It's cushioning system and relatively light weight makes it a versatile shoe whether you are going short and fast or need adequate cushioning and comfort for putting in long miles.
The Ghost 15 provides a supremely comfortable and easy landing mile after mile. hether the calendar calls for a recovery day, easy run, or long run, the Ghost 15 is ready to be the workhorse in your weekly rotation.
Brooks Ghost 14 vs. Hoka Bondi 7 vs. Asics Nimbus 23 vs. Nike Pegasus 38: Differences and Reviews 2023
Brooks Ghost 14 vs. Adrenaline GTS 22 vs. Glycerin 19 vs. Launch 8: Differences and Reviews 2023
Brooks vs. Nike vs. Mizuno vs. Altra: Which Brand is Best for Running Shoes?
Brooks Adrenaline vs. Glycerin vs. Ghost: What're the Differences? Which is Right for You?
HOKA vs. Brooks vs. On Cloud vs. New Balance: Which Brand is Best for You?
Asics vs. Brooks vs. New Balance vs. Saucony: Which Makes the Best Running Shoes?

Extrabux is an international cashback shopping site, offering up to 30% cashback from 10,000+ Stores!
24S , SSENSE , MATCHESFASHION.COM , Shopbop , NET-A-PORTER , FARFETCH , YOOX , Eastbay , End Clothing , Macys , Neiman Marcus , Saks Fifth Avenue , Saks OFF 5TH , Bergdorf Goodman , Selfridges , Bloomingdales , Coggles , Harrods , Kohl's , Urban Outfitters , ASOS , Missguided , etc.
Join to get $20 welcome bonus now! ( How does Welcome Bonus work? )
Recommendation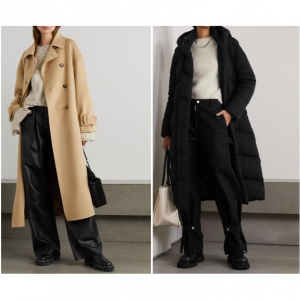 10 Best & Stylish Winter Coats for Women on NET-A-PORTER in 2023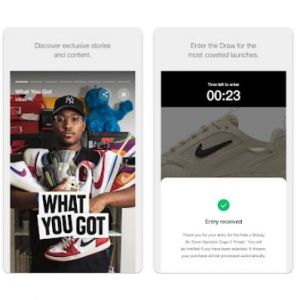 Top & Best 12 Sneaker Apps/Websites for Raffles, Releases & Restocks in 2023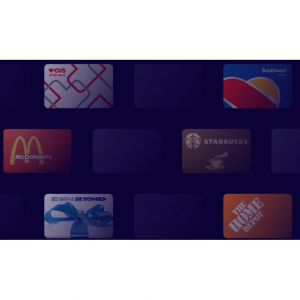 7 Best Gift Card Exchange Sites - Buy, Sell and Trade Discount Gift Card Safely and Instanly!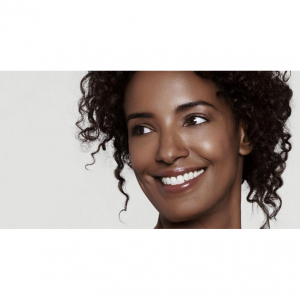 Top 9 Professional Skincare Brands for Licensed Estheticians 2023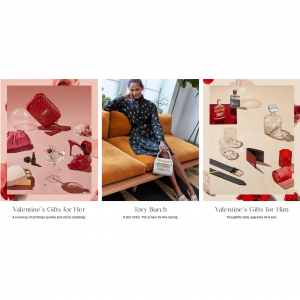 13 Best Luxury Online Shopping Sites with Highest Cashback in 2023 (Coupon Code+Sale+14% Cashback)
Up to 14% Cashback!
Top in 3hrs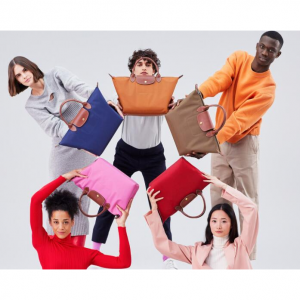 2023 Longchamp Le Pliage Bag Original vs Fake: How Can You Tell a Real?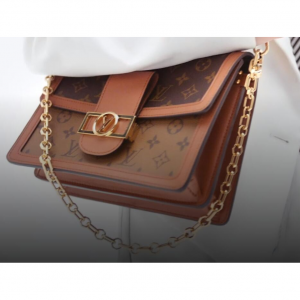 Where To Buy Louis Vuitton The Cheapest in 2023? (Cheapest Country, Discount, Price, VAT Rate & Tax Refund)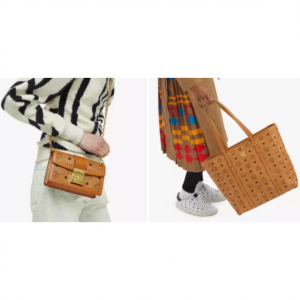 MCM Bag Original vs Fake Guide 2023: How to Spot Fake MCM Bag?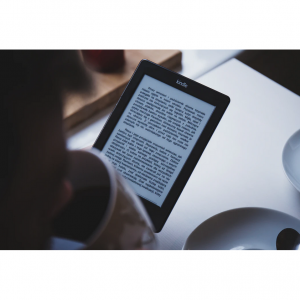 Complete Kindle Comparison Chart 2023 (Generation, Size, Model)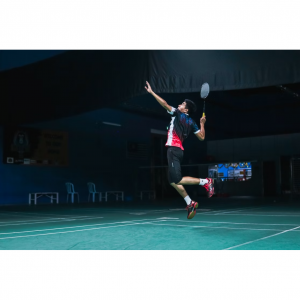 Yonex vs. Li-Ning vs. Victor: Which One Wins the Badminton Racket Brand Showdown?
Top in 24hrs.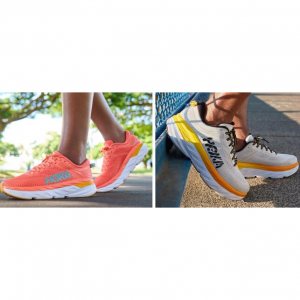 Top 8 Best Hoka Shoes for Nurses with Plantar Fasciitis for Walking or Standing 2023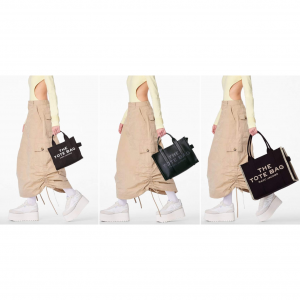 Marc Jacobs Tote Bag Real vs. Fake Guide 2023: How Can I Tell If It Is Real?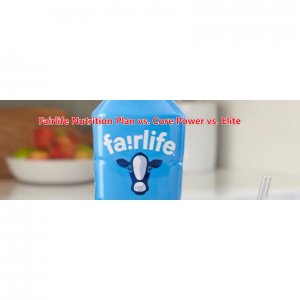 Fairlife Nutrition Plan vs. Core Power vs. Elite: Differences and Reviews 2023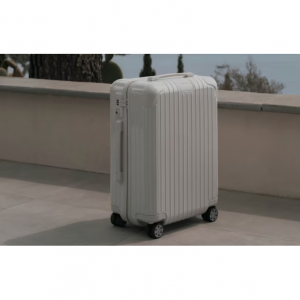 Where To Buy Rimowa The Cheapest In 2023? (Cheapest Country, Discount, Price, VAT Rate & Tax Refund)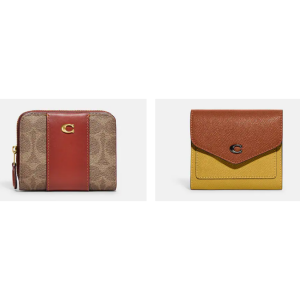 Coach Wallet Fake vs Real Guide 2023: How Do I Know My Coach Wallet is Real?
WE CARE ABOUT YOUR PRIVACY!
Your privacy is important to Extrabux so we've updated a Privacy Policy that covers how we collect, use, share and protect your personal information. We have also increased the information on your rights, for example how you can request to see what personal information we hold about you and how to erase your account.
In addition, Extrabux uses cookies to help us to provide you with a good shopping experience. By continuing to use our site, you are agreeing to the use of such cookies.
For further information, please read our full Privacy Policy .
Subscribe to Extrabux
Won't miss out any cashback updates and the latest offers!