Awards Season
Big Stories
Pop Culture
Video Games
Celebrities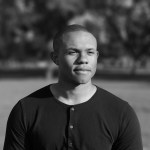 Creature Features: 8 Vampire Movies to Watch This Halloween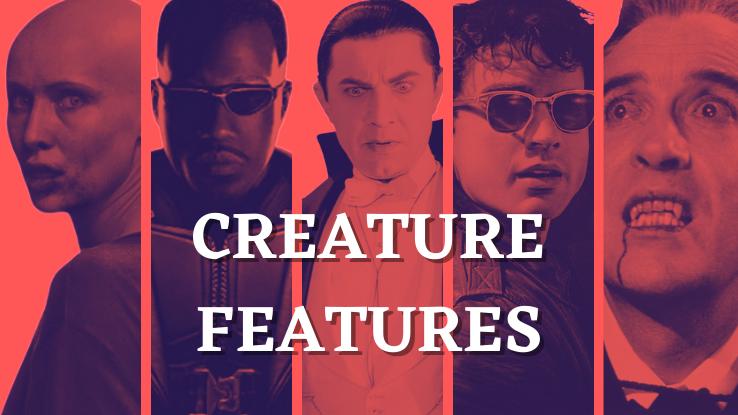 All sorts of things go bump in the night. Ghosts, ghouls, werewolves, witches — creatures that haunt our nightmares and ignite our imaginations. Then, there are vampires. These denizens of the dark hold a special place in human history; our ancestors were genuinely afraid to travel when the sun was down, lest vampires bleed them dry. Entire communities feared bats and wolves, believing them to be bloodsuckers in disguise. Vampire hunting became a legitimate profession in 18th century Europe. We really can't overstate how much these monsters have messed with our minds over the years.
Maybe that's why vampires have experienced so much success on the big screen. Vampires have frightened and excited audiences for decades — changing with the times and reflecting some of our darkest desires. As much as we dread these creatures of the night, there's a small part of us that's utterly fascinated with them.
Spooky season is in full swing this year, and many of us will participate in the festivities at home. Looking for a way to liven up the night? Here are eight iconic vampire movies to watch this Halloween.
Nosferatu (1922)
Nosferatu: A Symphony of Horror (or Nosferatu, eine Symphonie des Grauens in German) is a staple of the horror genre. This German Expressionist masterpiece was helmed by director F. W. Murnau and stars Max Schreck as the infamous Count Orlok.
Special effects and robust film sets weren't exactly a thing in the early 20th century. Murnau instead relied on mind-bending camera angles, striking shadows and innovative set design to scare audiences. This film's impact on the history of cinema can't be exaggerated — many horror film franchises likely wouldn't exist if Nosferatu hadn't crept onto the scene and paved the way.
Dracula (1931)
Nosferatu's popularity spread across Europe like wildfire. It didn't take long for American filmmakers to catch wind of F.W. Murnau's success either. But here's the thing: Nosferatu was essentially an adaptation of Bram Stoker's Dracula — one that Murnau filmed without permission. Stoker's wife successfully sued Murnau and Nosferatu was pulled from theaters. Enter Universal Pictures, which paid approximately $40,000 for the rights to adapt Dracula . Garrett Fort penned the script while Tod Browning took the director's chair. Bela Lugosi was cast as the titular prince of darkness, and the rest is cinematic history.
Dracula is a genuinely terrifying landmark film. When many people think of Count Dracula, they think about Lugosi's chilling performance. Universal's adaptation takes plenty of inspiration from Nosferatu . However, Dracula is not a silent film; characters deliver their lines either with palpable dread or devilish delight. "Talkies" had only recently hit theaters in the early 1900s. Dracula helped legitimize sound films and reshape the movie industry.
Dracula/The Horror of Dracula (1958)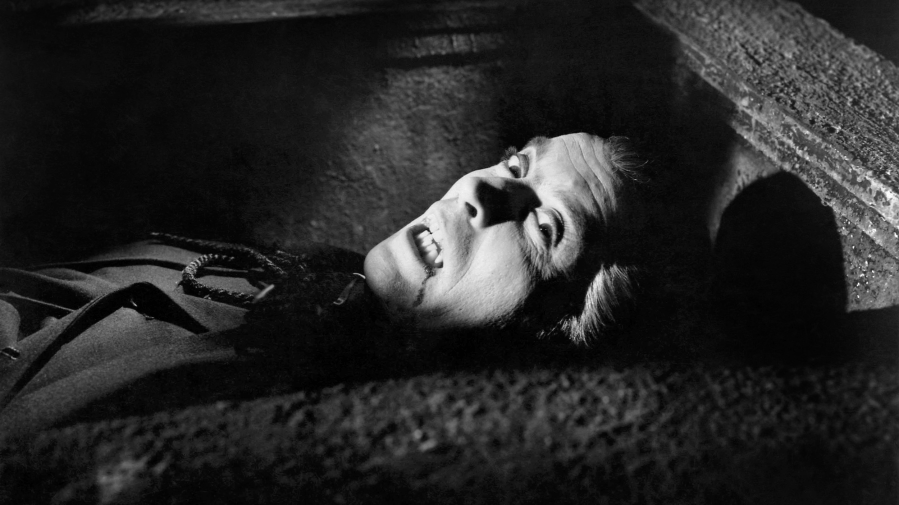 Similar to sound films, Technicolor movies were also relative rarities in the early 20th century. Films were primarily shot on black and white stock, and filmgoers were accustomed to greyscale pictures. The opposite was true by the 1950s, which is when The Horror of Dracula hit the scene. Hammer Films spared no expense when it adapted Bram Stoker's timeless tale; special effects and ornate gothic sets were specifically created for this film. The Horror of Dracula is also a much more visceral visual experience due to being shot in color.
We'd be remiss not to praise Christopher Lee's performance as Count Dracula; he aimed to play the character as a "heroic, erotic and romantic" figure — one that was just as mystifying as he was terrifying. Lee's good friend Peter Cushing starred as Doctor Van Helsing, further elevating the film. And The Horror of Dracula revealed something truly harrowing about vampires: they were dark reflections of human nature.
Blacula (1972)
The United States' counterculture movement gathered momentum in the 1960s and persisted well into the 1970s. People vocalized dissatisfaction with the government, civil rights initiatives swept the nation and artists used their platforms to critique the powers that be. The Blaxploitation films of the 1970s echoed these sentiments, challenging decades-old stereotypes that were (and still are) imposed on the Black community. Blacula is precisely what its name implies; an adaptation of Stoker's tale made primarily for Black people by Black people.
The late William Marshall portrays Prince Mamuwalde, a Nigerian man who asked the original Count Dracula (Charles Macaulay) to intervene during the transatlantic slave trade. For his trouble, Prince Mamuwalde was transformed into Blacula, sealed in a coffin and transported to America. Indeed, Count Blacula is a tragic anti-villain; he was stripped of his identity, taken from his homeland and left to fend for himself in a hostile environment. Allegorical, innovative and genuinely frightening, Blacula is worth a watch — and post-screening analysis.
The Lost Boys (1987)
Drugs, sex, rock n' roll and excess are hallmarks of the 1980s — hallmarks that naturally found their way into '80s cinema. The Lost Boys epitomizes this trend; "It's fun to be a vampire" is the film's tagline, and that sentiment is more than reinforced throughout its runtime. Vampires are ageless, powerful, beautiful beings who live by their own rules and party like rockstars in The Lost Boys. That's the scariest part about this film — how enticing vampirism can seem on the surface.
The Lost Boys can also be viewed as a metacommentary of the 1980s. Vampirism is an analogy for the excess and hedonism of the decade. Just like it seemed "fun to be a vampire," it also seemed fun to be a hard-partying rockstar. Spellbinding performances by a committed cast, strong directing by Joel Schumacher and a compelling script helped The Lost Boys break new ground. Vampires weren't just creepy anymore. They were also undeniably cool.
Blade (1998)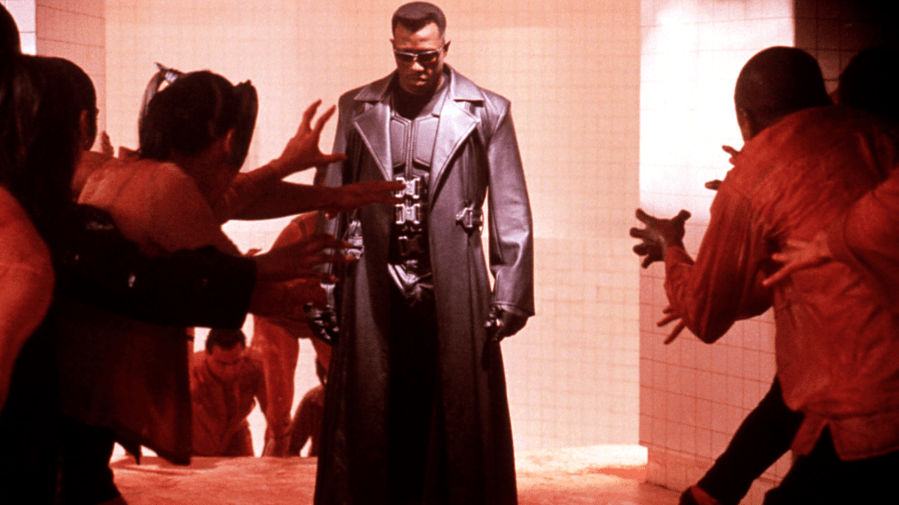 You can't talk about cool vampire movies without giving Blade its due. The 1990s were an incredibly experimental time for the film industry; spec scripts were being produced by the dozens and comic book adaptations were becoming much more prevalent. Marv Wolfman and Gene Colan created Blade in 1973 for Marvel Comics. At last, in 1998, Wesley Snipes would bring the Daywalker to life on the big screen. Directed by Stephen Norrington and written by David S. Goyer, Blade redefined what superhero movies and vampire films could be. Action, horror, pathos and even a bit of comedy are seamlessly woven into this film.
Though Blade was initially overlooked when it premiered, the film has since been recognized for setting several precedents. It's one of the first Black superhero movies to achieve widespread critical and commercial success, grossing $131.2 million off of a $45 million budget. Blade also paved the way for many of the superhero films that have become commonplace today; it's not a stretch to suggest that Sam Raimi's Spider-Man trilogy, the Underworld franchise and even the Marvel Cinematic Universe wouldn't exist if Blade hadn't resonated with audiences. Lastly, this film proved that vampires could transcend genres; Blade is more of an action film than a horror flick, and we wouldn't have it any other way.
Twilight (2008)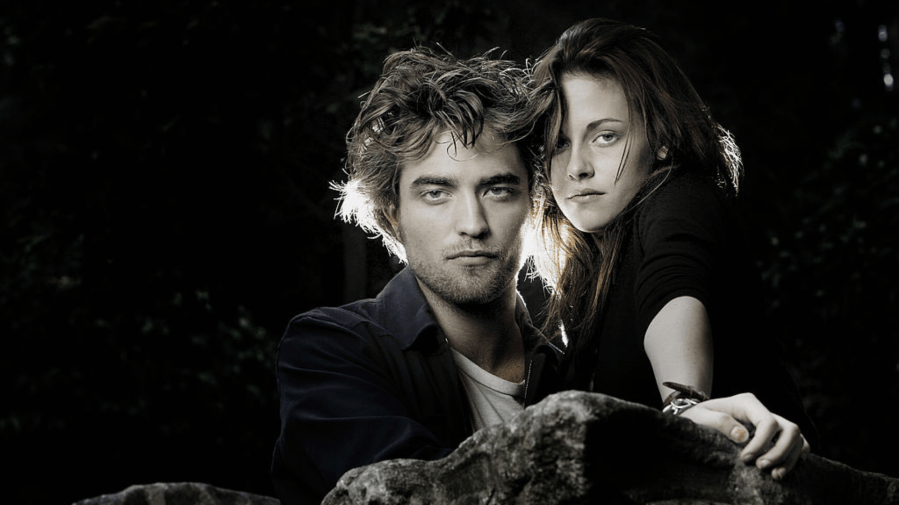 Hate it or love it, Twilight's impact on cinema is undeniable. This adaptation of Stephanie Meyer's 2005 novel was an international phenomenon in its heyday. It focused solely on the romantic aspects of vampirism — living forever, being young forever and loving forever. If reading that sentence was painful for you, imagine how excruciating it was to write.
Personal feelings aside, Twilight is an iconic film in its own right. It spawned four sequels, launched numerous careers and kept vampires at the forefront of our collective imagination from 2008 to 2012. Even Burger King got in on the Team Edward vs. Team Jacob debacle. Twilight ultimately proved that there was still a thriving, thirsting market for vampire films in the 21st century.
Blood Red Sky (2021)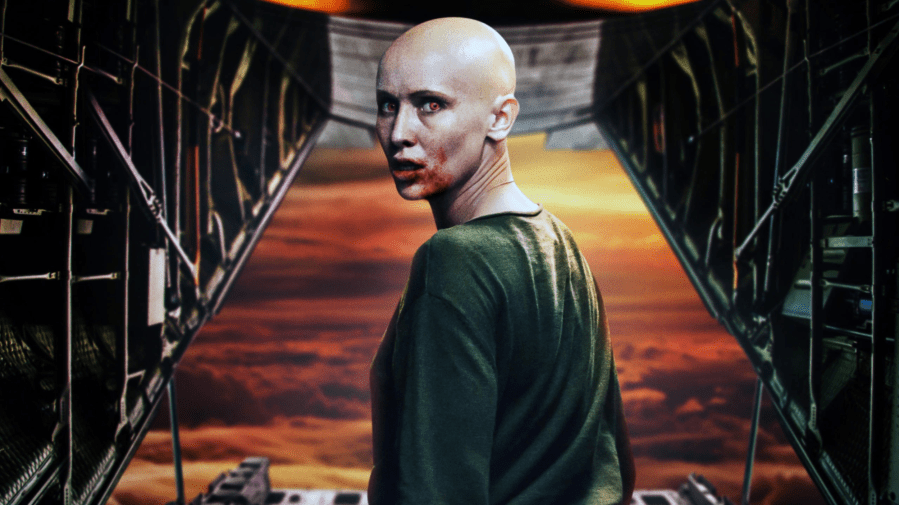 We end with Blood Red Sky, a British-German Netflix film that's equal parts graphic, terrifying and heart-wrenching. The film follows Nadja and her son Elias as they try to survive aboard a hijacked airplane. Discussing this film in detail without spoiling it is virtually impossible, but we can say this: Blood Red Sky focuses on the toll that vampirism would exact on a person's family, community and mental state. Scenes unfold at an intentionally deliberate pace. Minor characters and extras are treated with a degree of respect that we don't often see.
In many ways, Blood Red Sky is the culmination of the vampire films that precede it; there are genuine scares here, alongside meta-commentary, dazzling action scenes and genuine pathos. Blood Red Sky proves that vampire films can make viewers cry — not out of fear, but out of true remorse.
MORE FROM ASK.COM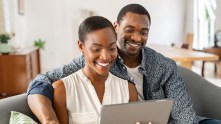 Shakespeare's Globe
Ghosts & ghouls family tour.
Join us for a Ghosts & Ghouls Family Tour , a special family-friendly spooky guided tour of the Globe Theatre which brings to life the ghosts, spirits and scary happenings of Shakespeare's most chilling plays.
From the Three Witches' spells in Macbeth , to the appearance of Hamlet's father's ghost, you'll learn about Shakespeare's love for all things supernatural as well as hearing the grisly details of medical practices in his time; folktales of London's mysterious creatures like the Thames River Monster; and fascinating, traditional ways to protect yourself against evil spirits.
Double, double toil and trouble; Fire burn and caldron bubble
– Macbeth, Act IV, scene 1
TICKETS Adult £25 Under 16s £18
This event is on-site in the Globe Theatre
Visit time approximately 1 hour
Join the conversation #ViewFromTheGlobe
Terms and conditions A £2.50 transaction fee per order applies online and over the telephone.
Part of Guided Tours
Plan your visit
Find out how to get here, where to stay and read our FAQs.
Everything you need to know about our access offering, including a full list of upcoming access performances.
MORE EVENTS
Hansel and Gretel
Family Globe Theatre Guided Tour
Festive Family Tour
Dressing Demonstration
Shakespeare's Walking Tour
You also might like, winter 2021/22, guided tours, plan your visit, coronavirus (covid-19) safety measures, swan bar & restaurant, dates & tickets, ghosts & ghouls family tour.
We use cookies to ensure you get the best experience from our website.
Carry on browsing if you're happy with this, or find out how to manage cookies .
Type a keyword to begin your search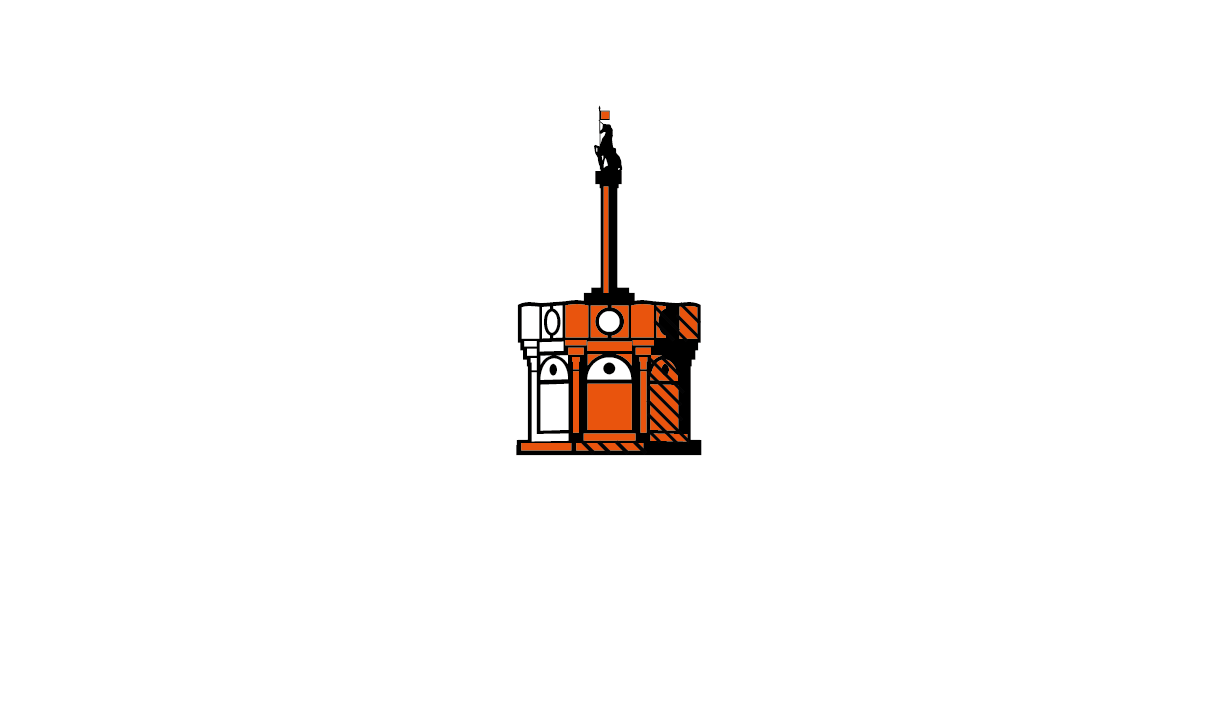 "History is a damn good story, what it needs is a damn good telling"

Discover more with #mercattours
Popular Searches
Ghostly Underground
Historic Underground
Hidden & Haunted
Evening of Ghosts & Ghouls
Doomed, Dead & Buried
Secrets of Edinburgh's Royal Mile

Mercat tour
Evening of Ghosts & Ghouls.
Delve into Old Town Edinburgh's grim and ghostly past
Explore the Blair Street Underground Vaults as our expert storyteller shares gory details of dark Edinburgh history and folklore
Indulge in a dram of Ballantine's Finest Scotch Whisky, Skeleton Blues hazy IPA or locally-made organic soft drink of your choice in our candlelit cellar, where you'll hear more spine-chilling tales on this intimate Edinburgh ghost tour
Mercat exclusive audio devices - be immersed and get lost in the stories...
Choosing Mercat is ' Good for you, Good for Edinburgh ' - our team, community and planet
About this tour
Edinburgh underground tour.
The evening begins with a stroll through the dark closes and wynds of Old Town Edinburgh, before descending into the haunted Blair Street Underground Vaults. Finally, we'll retire to a candlelit cellar for a dram of Scotch whisky and an intimate evening of ghostly storytelling.
The air filled with cries and taunts, and a crowd of thousands baying for the blood of two men. Take your place as a member of the "Edinburgh mob", which once surged in riot past the Mercat Cross (our meeting point for the evening).
Hear grisly tales of witchcraft, torture and restless spirits as you venture down medieval closes and descend into the haunted Blair Street Underground Vaults of Edinburgh on this ghost tour. Your cloaked Storyteller will lead you through the dimly lit caverns, recounting stories that you would swear are too horrific to be true – and yet, they all are.
A ghost tour to remember
Stories of blood, guts, and gore. And a whisky to warm the heart.
As night thickens, we'll gather together in Megget's cellar for a whisky – or a glass of locally-made lager or soft drink if you're not fond of a dram. In the warmth of candlelight, your Storyteller will conjure more tales of Edinburgh's ghoulish past, and the tortured souls that stalk the city's streets.
Customer review
"i cannot recommend it enough to anyone who enjoys the "darker" side of history. our guide, ana, really brought the stories to life — we didn't just learn about these tales, it felt like we lived them it has been the highlight of the trip", book ticket, please select a date and time, tour details, dates & times.
Daily; evening Private group bookings
Reconnect with friends and family on a tour just for you. Book online now, or we're happy to help on email [email protected]
Donate to help us reconnect vulnerable communities through storytelling - learn more about Our Stories, Your City .
Everyone has a warm welcome from us;
NEW FOR 2023; local Edinburgh residents eligible for concession rates (EH postcodes)
Complimentary tickets are available for carers, to book call us on 0131 225 5445 .
Read how we include you here
See our Euan's Guide Review s.
Language: English. Learn more on our FAQ s
Tour location
Start point: Mercat Cross, High Street
End point: Megget's Cellar, Blair Street, off Hunter's Square
Need help booking?
Get in touch with us and one of our experts will be able to give you advice on our tours.
+44 (0)131 225 5445
WhatsApp: 07500139575
Other tours you might like
Tour & whisky tasting.
Hear and see the journey of whisky in Edinburgh's Old Town – then retire to a cellar for whisky tasting with an expert.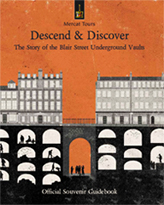 Souvenir Guidebooks
Don't forget to buy a Mercat Tours souvenir guidebook with your ticket.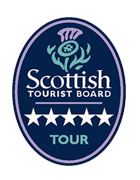 Awarded 5 stars continuously since 2007 it recognises that we're always improving our tours and experiences for our visitors and team.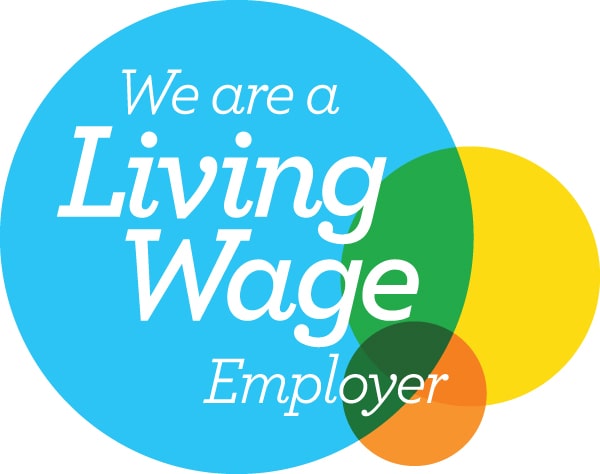 Subscribe for updates
For all the latest information, tour updates and promotions..
Free Ghosts, Ghouls and Ghastly Murder Tour *
Free ghosts, ghouls and ghastly murders tour*.
Schedule - See Calendar
Meeting Point - Cleopatra's Needle
Duration - 2 Hours
Language - English
Start Time - 7pm
Price - Free
Ready to be scared?
When night falls in the city and mist settles in the streets, London becomes a very different place.
Londoners of old rise from their slumber and the spirits of the past return to haunt the living, but its not just the dead that you need to fear. For every patriotic hero, there must be villain and London has certainly had its fair share of those.
Join us as we explore the darker side of this city, encountering the serial killers, gangsters and monsters, both malevolent and murderous who have risen from the shadows to find infamy on these streets.
Or if you fancy something even more sinister, then why not check out our Jack the Ripper Tour ?
Tour Highlights include: ​
The Thames Torso Murders
The London Monster
Haunted Underground Stations
Springhill Jack
Charles I's Execution
Charles II's Revenge
Amelia Dyer - London's most diabolical killer
The Ghost of St James Palace
Tales of scorned lovers, theatre loving phantoms, villainous Dukes and much more...
Meeting Point - Cleopatra's Needle
We begin next to Cleopatra's Needle , just around the corner from Embankment underground station. The station is on the Northern, Bakerloo, Circle and District line, and around a 10 minute walk from Waterloo Station and Temple Station.
We recommend arriving 10-15 minutes before the tour starts, it gives you plenty of time to meet the guide and grab a coffee or ice cream!
How do I find the Guide? Head to Tower Hill Underground Station, next to the Tram Coffee stop, and look for the guide holding up a bright red umbrella.
Where does the tour start and end? The tour starts outside M&M World in Leicester Square and the guide should be nearby holding a red umbrella. The tour will finish near Whitehall and Trafalgar Square, in Westminster. The exact location will vary depending on the guide and the day, but the guide will always let you know at the beginning of the tour.
How long is the tour? The tour is roughly 6 long, but will vary on the guide. There's a lunch break in the middle, lasting approximately an hour.
Do I need to make a booking? Or cancel if my plans change? Yes please. The number of bookings we receive dictates how many guides we send to run the tour. If we have 100 extra people turn up, it's not going to be a good experience for anyone. Please be aware, we do not accept groups of 8 people or more. Even if you book separately, if you attend the tour as a big group, you will be turned away. If you are a group of 8 or more please contact us to enquire about booking a private tour. We'd be very grateful if you could cancel if you can no longer attend, as it could allow us to give your spot to someone else.
What if its raining? If its raining, we will get wet! We always recommend you carry an umbrella in London, the weather really is that temperamental, but if we didn't run tours in bad weather, we wouldn't get to do many. Rain or shine we will be there waiting. Of course, if you don't fancy standing in the rain with us we understand.
What should I wear? Our tours are all walking, so we always recommend comfy shoes. Check the weather on the day of the tour, but we recommend bring a raincoat and some SPF just incase.
How is it free?* We run all our tours on a pay what you think it's worth basis. There is no booking fee for our free tours, and no payment is required before the tour begins. This means they are accessible to every budget. However our guides are all freelancers and don't get paid to do the tour, if you have fun then you can decide if you would like to tip your guide. The value is up to you, whatever fits in with your budget and your level of enjoyment. This also incentivises our guides to never stop trying to improve, as the system rewards the guides who provide the best quality tours. Tipping is always voluntary and our guides will never pressure you into it, but this is their job so if you have had fun, we ask that you take a moment to consider what it was worth to you.
Prefer to join us on a Private Tour?
If you are booking for a group of 8 or more, or just want a more personal experience away from the crowds, then you can book this as a private tour. You can dictate the content, the route and the time or sit back and let your guide lead you.
For more information on Private tours click here .
Please note, ALL schools and educational groups should book a Private tour.
View all Tours
Ghost, Ghouls and Gallows Walking Tour
An evening tour to explore haunted places and cruise along the River Thames
Free cancellation available
This evening walking tour will take you around the ghostly attractions of London. As you discover the haunted houses and Royal Parks, you'll get the opportunity to hear spooky stories and mysterious legends from your guide.
Besides, you'll be able to take a panoramic boat ride along the River Thames and explore the historic Tower of London, surrounded by dark secrets.
What's included
Guide services
Live commentary
What's not included
Food and drinks
Hotel pickup and drop-off
Accessibility
Transport is wheelchair accessible
Wheelchair accessible
Accessible to pushchairs/prams
Service animals welcome
Public transport links nearby
Health & safety
Suitable for all fitness levels
Restrictions
Comfortable footwear is recommended.
Languages spoken by guide
Additional information.
This tour runs in all weather conditions. Please dress accordingly.
Please note that the tour involves a one-kilometre walk and a boat ride in the middle.
The tour runs regardless of the number of participants.
Please bring your ticket with you to the attraction.
Be aware that operators may cancel for unforeseen reasons.
You need to be 18 years or older to book or be accompanied by an adult.
Operated by See Your City
Itinerary information
Frequently asked questions.
Select a date and time.
Choose the number of tickets.
Click through to the next page and enter your personal details.
After entering your personal details, select your payment method and enter your payment details.
Once you've entered your payment details successfully, you will be redirected to your ticket page, where you can check the status and details of your reservations.
You'll receive a confirmation email once the reservation is confirmed with the attraction operator. This could take some time based on the supplier.
You can view your tickets in your confirmation email, or in the Booking & Trips section of your account.
Booking.com collects payment on behalf of the attraction operator when you book your ticket.
Each digital ticket contains a unique code. This is usually a QR or numerical code, but could be something else and can be found on your ticket or the PDF sent to you.
If your digital ticket contains a barcode or QR code, give it to the staff at the attraction's entrance or ticket collection point so they can scan it.
For those with numerical codes, just show your ticket to staff for verification.
You'll need to check the policy on the specific ticket you're booking. Last minute bookings might no longer have free cancellation available.
After you cancel, we'll immediately issue a full refund. Depending on your bank or payment provider, it can take 3-10 days for you to be refunded to your original payment method.
Tickets and prices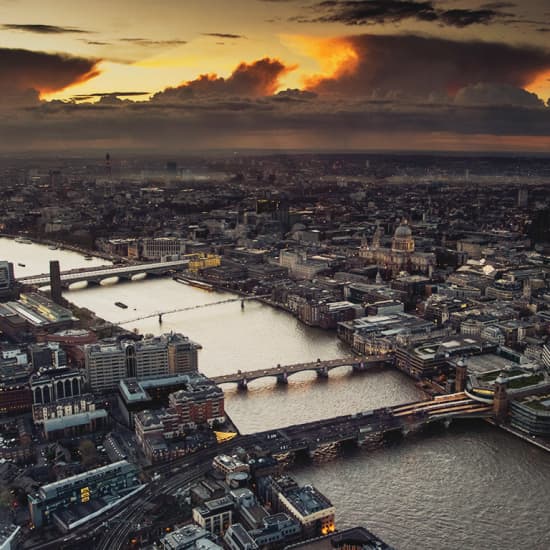 Ghosts, Ghouls & Gallows Walking Tour with Boat Ride
Tickets for Ghosts, Ghouls & Gallows Walking Tour with Boat Ride in London 🎫 Ticket for 1
Highlights 👻 Explore the dark side of London in a unique tour of the city's secrets 🏚️ See London's most haunted house and discover creepy parks full of mysterious tales 🛥️ Cruise the Thames and take in the views aboard a luxury boat with a bar
General Info 📅 Date: Monday - Sunday (select during purchase) 🕒 Time: 7 p.m. - 9 p.m. ⏳ Duration: 2 hours 📍 Location: Statue of Goddess Diana 👤 Age requirement: all ages welcome
Description Discover London's darkest, secret history during a tour which will take you through royal parks, past haunted houses, and into the unknown! Soak in the beauty of London at night by foot and from the exquisite view from your boat cruise on the Thames. On this 2-hour adventure, you'll cruise in luxury on a boat with a bar, see London's most haunted house, and creep through the city's darkest parks—rich in horrific history. Do you think you can stomach it? Get your tickets now for Ghosts, Ghouls & Gallows Walking Tour with Boat Ride in London!
User reviews
Velizara D. Apr 2023 Wonderful experience with so much to learn! Absolutely recommend
Shukran A. Mar 2023 Excellent tour with excellent guide 😊
Vafa H. Feb 2023 It was excellent and the guide Tom was fantastic!
Katharine S. Oct 2020 Very enjoyable despite the rain! Our 11 year old really enjoyed it too. A great start to half term.
Åsa B. Oct 2020 The guide was very knowledgeable and nice!
Richard H. Oct 2017 It was fun
How to get there?
Victoria Theatre
9 Empress Place, Singapore, 179556
Don't miss out!
Check available dates and tickets
Select date and session
No booking fees
Similar Experiences
Greenwich ghoulish ghost tour, ghastly london ghost tour, dickens's london city exploration game, ghastly ghost tour of london bridge, unlimited london walking tour: 3-day access, london's little venice city exploration game, london lgbtq city exploration game, the murder by trafalgar square: interactive game experience, jack the ripper walking tour, jack the ripper city exploration game.
Sorry, JavaScript must be enabled to use this web app
Ghosts, Ghouls & Gallows by Boat!
Boat & Walk
Prepare to be spooked by tales of ghosts, ghouls & gallows , with a boat ride included.
Prepare and strap yourself in for one spooktacular ride as our ghost expert tour guide takes you on a delightfully horrible adventure across London. By foot and by water! Cruise down the thames on a luxury catamaran, and learn about the ghouls of the deep. With great trepidation you'll visit key London locations to learn of some seriously sinister tales and paranormal events. From the legendary cursed pig tree and phantom fiddler of Green Park to the satanic cults and vampires, our ghost tour of London isn't for the faint hearted. Throw into the equation a stop at London's most haunted house and even the bravest of souls will be feeling jittery and tense!
Well, what can I say? I had this trip as a Christmas present and really enjoyed myself.
Had a bit of trouble finding the Statue to meet, but that was a third party's fault for poor information given. I'd racked up some steps and was happy to rack up some more! Tom was engaging, He had the right amount of enthusiasm, and he was good to listen to. Whilst walking between area, he kept a good eye on people, counting often (I'm a people watcher!) and also was nice that Tom was willing to chat to us whilst walking to the next destination.
The boat taxi was pleasant and the chat around the tower great. It was a fab night and for the cost, no one should complain.
I advise flat shoes (someone was wearing heels which by the end of the walk, had done her feet in). It was the right length of time, humour, information. Well done Tom for keeping the mood up on a pretty chilly night.
I heard about the cheese tour…. why have I not heard about this before?!! Cheeeseeee….. this I hope to be my next trip. Thanks Team
As your tour guide recounts the horrific executions that occurred at the Tower of London, feel the chills run down your spine as if you were really a spectator yourself. You better keep on guard too because who knows what ghosts or ghouls will grace us with their presence? To top it all off, you'll partake in some devilishly dark quizzes and watch footage of a real ghost sighting. Dare you take part in our ghost tour of London? If you don't have the guts to brave it by yourself, why not get a group of friends together for a frighteningly fun experience?
What's included in our ghost tour:
A knowledgeable, live guide taking you on a tour
See some of London's eeriest locations including Westminster Abbey, the Houses of Parliament and the Tower of London
Fun & interactive quiz with a prize for the winner
Guaranteed screams, squeals, and thrills
Other key facts & info:
Price: £25.00 Duration: 120 minutes Time : Our ghost tour runs daily at 7pm. Alternatively, if you'd like to book a private party for a time that suits you, simply get in contact. Location: Outside Green Park station – at the Statue of Goddess Diana. Minimum age:  12 is recommended, accompanied by parent or guardian.
Group sizes: Our ghost tour can run with a minimum of one participant . However, the maximum group size is according to current governmental guidelines.
Cancellations : If for any reason you want to cancel your ticket, please do so up to 24 hours beforehand for a full refund.
What to bring : Simply show up in comfortable shoes, with weather appropriate clothing.
Next steps:
Once you're booked in, you'll receive an email with an order confirmation, with your meeting point and information. Of course, there's no pressure to, but we love it when you guys get creative! Whether you don some fangs or wear a bed sheet, why not get in on the act with a costume? If you have any questions about our ghost tour of London, feel free to drop us a line at any time via email or Facebook , or give us a ring.
Also available in the following languages:
Our reviews.
Gilded Age Ghosts & Ghouls
The Jekyll Island Club's past comes alive on this after-dark experience with ghoulish and ghostly stories! Begin your experience at Mosaic, Jekyll Island Museum, where you'll learn about the Gilded Age traditions of All Hallow's Eve and pick up some treats. As you make your way by trolley to one of the island's historic homes, hear the real paranormal experiences of current staff members working in the Historic District. Conclude the experience with a visit back in time to the Club era, where dearly departed former Club members will introduce you to some of the island's ghastlier tales.
GET TICKETS
Make waves with a career on Jekyll Island!
Explore opportunities with Summer Waves Water Park, Georgia Sea Turtle Center, landscaping, retail, golf, and more.
Report a Wildlife Incident