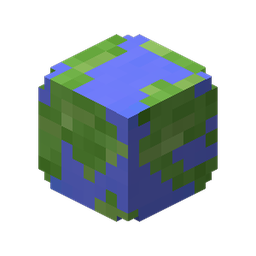 Tutorial : Killing Ghosts on a Budget
View history
This article is a guide.
This article has been assembled by members of the community as a helpful resource, instructing players on SkyBlock , and thus is not official.
If you see missing, incorrect or out of date information, please help by contributing to the page .
Ghosts are strong, creeper-based mobs located in The Mist of the Dwarven Mines . There are 3 main ways to kill them:
"Ghost Fishing"
) Go to a high ledge above The Mist , and use any fishing rod that casts a hook to hook a Ghost .
) Jump for momentum and then reel in your rod, and the Ghost will be hooked upwards. It will then take fall damage based on its overall maximum health, which is 1M.
) Keep repeating step 1 and 2 until the Ghost dies.
This is a rather slow way of killing Ghosts , but safe as long as the ghost isn't reeled to your height. It's a budget option. As for the more advanced setups:
) Get a Soul Whip ( Fishing 26 is required) and run around in a circle around The Mist , forming a group of Ghosts for you to hit easily.
) Right Click with the Soul Whip to create an arc of black smoke in front of you, damaging any Ghosts caught in the path.
) Stay a safe distance from them as to not take lots of damage.
) Use a high damaging weapon, such as the Giant's Sword with the One For All enchantment and swap to it before the Soul Whip 's ability hits the Ghost .
) Get a Giant's Sword , Dark Claymore or other high damage weapon.
) Wear a good damage armor set ( Necron's Armor or Crimson Armor are good choices), or one that gives ❂ True Defense , like Sorrow Armor , with Warden Helmet and a good ❁ Strength or ☠ Crit Damage pet, such as Griffin or, if you are end-game, a Golden Dragon is better.
) Find a ghost by its self (So as not to take to much AOE damage), and hit it until it dies. Depending on your setup, it should not take more than 1-4 hits to kill it.
This is the more efficient, though much more expensive and dangerous way to kill Ghosts . Strong, damaging armor such as Necron or Shadow Assassin is recommended with a Legendary Mithril Golem pet. The Golem's 3rd Perk, Danger Averse, increases your combat stats on mining islands, which helps you to kill Ghosts . If you can one/two tap ghosts though, you can use Warden Helmet or even Golden Dragon Pet to kill ghosts faster for more profit.
The following way is a semi-efficient budget way, and is more ironman-friendly compared to getting Dark Claymore or Giant's Sword .
"Haunting the Ghosts"
) You'll need Silent Death , Livid Dagger , any mid-late game damage set (for example Necron's Armor , Reaper Mask , or even Shadow Assassin Armor , although not recommended), and Mithril Golem Pet . Wand of Atonement or lower tiers of it is also recommended.
) Use Silent Death teleport to the back of a ghost, preferably without any other ghosts nearby (since the backstab is less likely to be blocked, and you'll survive easier), and hit it with the Livid Dagger .
) Repeat the process. If the Silent Death combo breaks, just kill a ghost with Livid Dagger normally to reset the cooldown of teleportation.
Note: Sorrow prices are likely to fluctuate.
1 Reforging
2 Enchantments
3 Accessories