Awards Season
Big Stories
Pop Culture
Video Games
Celebrities
SCOTUS Overturned Roe v. Wade: Who Will Be Impacted the Most?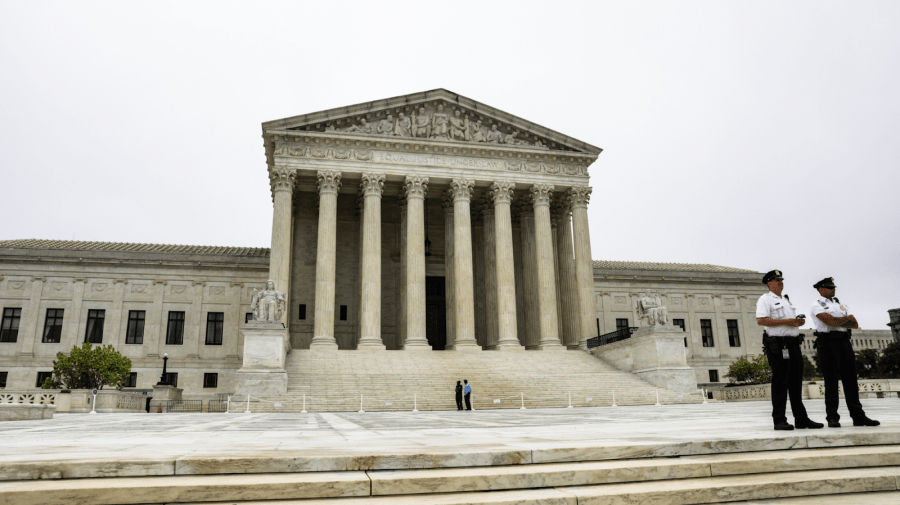 On Friday, June 24, the Supreme Court of the United States (SCOTUS) overturned Roe v. Wade . This came nearly two months after Supreme Court Chief Justice John Roberts confirmed the authenticity of a leak of Justice Samuel Alito's draft opinion on Dobbs v. Jackson .
With this decision, the Court removes federal, constitutional protection of a person's right to have an abortion, leaving such protection up to individual states. Such a decision impacts everyone, but it certainly impacts some groups of people in more immediate, severe and long-lasting ways than others. Let's take a look at who is impacted most by the end of the protections outlined in the Roe v. Wade decision.
Individual States and "Trigger Laws"
With federal protections removed, 13 states have "Trigger Laws" that will immediately impact the legality of abortion in those states : Arkansas, Idaho, Kentucky, Louisiana, Mississippi, Missouri, North Dakota, Oklahoma, South Dakota, Tennessee, Texas, Utah and Wyoming.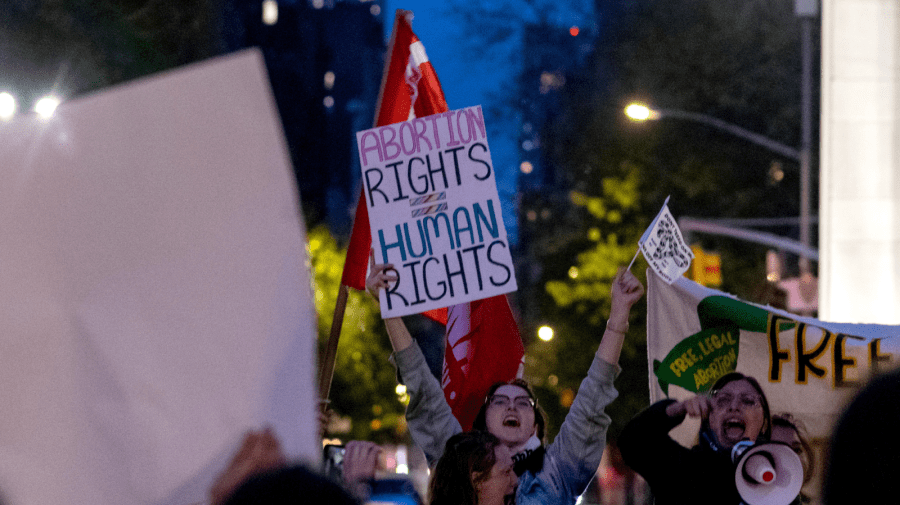 Additionally, Arizona, Michigan, Wisconsin and West Virginia have laws still on the books from the pre- Roe period that could start being enforced again now. At the same time, other states unsurprisingly are moving to protect abortion rights in the wake of the ruling.
Abortion and Healthcare
Historically, making abortion illegal does not decrease abortion rates. People will still need abortions, and likely get them, but procedures will be much less safe. According to the American College of Obstetricians and Gynecologists , the World Health Organization (WHO), and many other groups, abortion is a common and necessary health care intervention.
Ana Langer, a professor at Harvard T.H. Chan School of Public Health, pointed out in December 2021 that, according to a recent study , banning abortion "would lead to a 21% increase in the number of pregnancy-related deaths overall and a 33% increase among Black women, simply because staying pregnant is more dangerous than having an abortion." This makes clear that access to abortion is often an issue that demands medical intervention.
Abortion Happens Even Where it Is Illegal
What that statistic above does not include is the possibility of increased deaths from unsafe abortions or attempted abortions, both of which could become more common in places where abortion becomes illegal. In fact, according to recent statistics, abortion rates have fallen worldwide over the past 25 years as more countries have increased access to safe and legal abortions. However, that's not the case in areas with more restrictive access to abortion.
According to the Guttmacher Institute , a pro-choice research organization studying issues around reproductive health, restricting access to abortion doesn't stop people from needing or from seeking abortions. In fact, the data shows that "abortion rates are similar in countries where abortion is restricted and those where the procedure is broadly legal." This means restricting access to abortions makes it far more likely that abortions happen in unsafe, illegal ways.
Economic Resources and Access to Abortion
Abortion, like all healthcare issues, is connected to access to resources. In the U.S., 75% of people who have abortions are classified as either poor or low-income, according to data from 2014. Beyond that, the data shows that people of color are disproportionately affected, and have a much higher share of abortions than therest of the population at large. These disparities exist across access to healthcare more broadly in the U.S ., and abortion access is a piece of that larger issue.
If it's true, as research suggests, that abortion rates will likely either stay the same or go up as abortions become illegal or restricted in more states, then the lack of access to safe abortion will also disproportionately impact people without the resources to find safe access elsewhere. The financial resources to travel to states where abortion is legal aren't available to everyone.
The New York Times suggests that people "most affected in states with bans would be those who can't easily travel. They are disproportionately poor, Black, Latina, teenagers, uninsured, and undocumented immigrants." And, unfortunately, the states where abortion will now become illegal are in many cases the states with the thinnest set of social supports for women and children, and have higher levels of child poverty.
The Possibility of Future Legal Reversals
Justice Alito's majority opinion suggests that, "Nothing in this opinion should be understood to cast doubt on precedents that do not concern abortion." However, the impact of the Supreme Court's decision in Dobbs v. Jackson could be felt beyond the areas of abortion and healthcare more broadly.
Justice Clarence Thomas' concurring opinion suggests that the Supreme Court "should reconsider all…substantive due process precedents, including Griswold , Lawrence , and Obergefell ." That list of precedents includes other legal precedents based on the right to privacy, and means those rights could be in jeopardy, including the right to same-sex marriage and the right to contraception — the latter of which is directly tied to the abortion issue in so many ways.
What this makes clear is that while, as we've suggested above, there are specific groups of people — folks with less financial resources, people of color, and people living in areas where abortion is likely to become illegal — who will be impacted the most by the Court's decision, the implications are much larger. Ultimately, the decisions of the Supreme Court have a major impact on how we think about freedom and privacy more broadly, and what kinds of laws govern our lives.
MORE FROM ASK.COM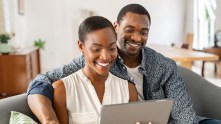 Skip to main content
Keyboard shortcuts for audio player
Supreme Court tells 5th Circuit to stop its defiance in ghost gun case
Nina Totenberg
Ghost guns are unassembled and unmarked guns that can be bought online, and then assembled into fully operative guns. In August 2022, ATF issued regulations that required any such disassembled gun parts to carry serial numbers and required anyone buying them to pass a background check. Yuki Iwamura /AFP via Getty Images hide caption
Ghost guns are unassembled and unmarked guns that can be bought online, and then assembled into fully operative guns. In August 2022, ATF issued regulations that required any such disassembled gun parts to carry serial numbers and required anyone buying them to pass a background check.
The U.S. Supreme Court on Monday once again stepped in to leave in place the federal government's ban on so-called "ghost guns." These are unassembled and unmarked guns that can be bought online and then assembled into fully operative guns.
The Biden Administration Just Regulated 'Ghost Guns.' What Does That Mean?
In August 2022, the Bureau of Alcohol, Tobacco, Firearms and Explosives issued regulations that required any such disassembled gun parts to carry serial numbers and required anyone buying them to pass a background check, in the same manner as in-person gun buyers. The gun manufacturers challenged the regulations in court, and Federal Judge Reed O'Connor in Texas issued a nationwide injunction barring the rule from going into effect.
The Supreme Court, however, blocked those decisions from going into effect, whereupon two of the manufacturers returned to Judge O'Connor's court and won an order barring the government from enforcing its regulations. The 5th Circuit upheld that order, too.
The Biden administration is regulating 'ghost guns.' Here's what the rule does
The government asked the high court to void, rather than just pause, the lower court rulings to send a message that lower courts should not "countermand" the high court's "authoritative determination."
Now the Supreme Court has once again repudiated the lower courts, voiding the lower court orders and allowing the ATF regulations to go into effect pending further litigation.
There were no noted dissents.
fifth circuit
Supreme Court
US Supreme Court blocks judge's order allowing 'ghost gun' sales
[1/2] Parts of a ghost gun kit are on display at an event held by U.S. President Joe Biden to announce measures to fight ghost gun crime, at the White House in Washington U.S., April 11, 2022. REUTERS/Kevin Lamarque/File Photo Acquire Licensing Rights
Oct 16 (Reuters) - The U.S. Supreme Court on Monday barred two Texas-based manufacturers from selling products that can be quickly converted at home into firearms called " ghost guns ," granting a request by President Joe Biden's administration to once again block a federal judge's order that had sided with companies.
The justices lifted Fort Worth-based U.S. Judge Reed O'Connor's Sept. 14 injunction barring enforcement of a 2022 federal regulation - a rule aimed at reining in the privately made firearms - against the two manufacturers, Blackhawk Manufacturing and Defense Distributed.
The rule was issued by the Bureau of Alcohol, Tobacco, Firearms and Explosives (ATF) to target the rapid proliferation of these homemade weapons. It bans "buy build shoot" kits that individuals can get online or at a store without a background check or the usual serial numbers required by the federal government. The kits can be quickly assembled into a working firearm.
The decision marked the second time that the justices acted against an order by O'Connor in the case. In August, they halted the judge's previous decision blocking the regulation, reinstating the rule while an appeal proceeds.
The administration had said O'Connor's decision to grant an injunction favoring ghost gun kit makers despite the prior intervention by the justices "openly flouted" the Supreme Court's authority.
The rule expanded the definition of a firearm under a 1968 federal law called Gun Control Act to include parts and kits that may be readily turned into a gun. It required serial numbers and that manufacturers and sellers be licensed. Sellers under the rule also must run background checks on purchasers prior to a sale.
The administration has said that ghost guns are attractive to criminals and others prohibited from lawfully buying firearms, including minors. There were about 20,000 suspected ghost guns reported in 2021 to the ATF as having been recovered by law enforcement in criminal investigations - a tenfold increase from 2016, according to White House statistics.
The United States, with the world's highest gun ownership rate, remains a nation deeply divided over how to address firearms violence including frequent mass shootings.
Plaintiffs including the parts manufacturers, various gun owners and two gun rights groups - the Firearms Policy Coalition and Second Amendment Foundation - filed suit to block the ghost guns rule in federal court in Texas. They portrayed the policy as a threat to the long history of legal private gunsmithing in the United States.
Rejecting the administration's concerns, O'Connor in July invalidated the rule, finding that the administration exceeded its authority under the Gun Control Act. The congressional definition of a firearm "does not cover weapon parts, or aggregations of weapon parts, regardless of whether the parts may be readily assembled into something that may fire a projectile," the judge concluded.
Biden's administration then asked the justices to halt O'Connor's decision while it appeals to the New Orleans-based 5th U.S. Circuit Court of Appeals.
Even though the justices on Aug. 8 granted that request, the manufacturers asked O'Connor for an injunction while the appeal plays out, which the judge issued. The 5th Circuit declined to pause that order.
Read Next / Editor's Picks
Major cyber attack could cost the world $3.5 trillion -Lloyd's of London
US appeals judge urges new standard on 'cruel and unusual' punishment
Dabur India said on Wednesday its subsidiaries were among companies sued in the U.S. and Canada by customers alleging that the use of hair relaxer products had caused ovarian cancer, uterine cancer and other health issues.
Jim Jordan fails again in US House speaker bid as Republicans eye backup plan
Reporting by Andrew Chung in New York; Editing by Will Dunham
Our Standards: The Thomson Reuters Trust Principles.
More from Reuters
Industry insight.
Diana Novak Jones
Andrew Goudsward
Sara Merken
Advertisement
Supported by
Supreme Court Again Lets Biden's Limits on 'Ghost Guns' Stand
After the justices temporarily revived the regulations in August by a 5-to-4 vote, lower courts nonetheless let two manufacturers continue to sell the weapons.
By Adam Liptak
Reporting from Washington
The Supreme Court reiterated on Monday what it had said just two months ago: that the Biden administration may continue to regulate "ghost guns" — kits that can be bought online and assembled into untraceable homemade firearms — while appeals move forward.
The court's brief order gave no reasons, which is typical when the justices act on emergency applications. There were no noted dissents.
But the order nonetheless amounted to an unusual rebuke of two lower courts that had appeared to defy the justices' earlier decision.
After the Supreme Court's initial ruling , issued Aug. 8, a federal judge in Texas and the U.S. Court of Appeals for the Fifth Circuit allowed two manufacturers to continue to sell the banned kits. The courts reasoned that the justices had left open the possibility of tailored relief for individual businesses.
"We are unpersuaded by the government's insistence that the district court flouted the Supreme Court's Aug. 8 order," a three-judge panel of the Fifth Circuit wrote this month in an unsigned opinion refusing to pause a trial judge's ruling in favor of the manufacturers.
In an emergency application asking the Supreme Court to intervene, Solicitor General Elizabeth B. Prelogar wrote, in unusually sharp language, that the lower courts had indeed flouted the justices' authority and "effectively countermanded this court's authoritative determination." She added that "the court should not tolerate that affront."
She went on: "The lower courts openly relied on arguments that this court had necessarily rejected."
The lower-court rulings, if allowed to stand, would have sweeping consequences, Ms. Prelogar wrote. Under them, she wrote, "anyone seeking to buy a gun without a background check — including felons, minors and other prohibited persons — can readily procure and complete an untraceable firearm from respondents' websites."
The regulation was issued last year by the Bureau of Alcohol, Tobacco, Firearms and Explosives. It broadened the bureau's interpretation of the definition of "firearm" in the Gun Control Act of 1968.
The regulation did not ban the sale or possession of kits and components that can be assembled to make guns, but it did require manufacturers and sellers to obtain licenses, mark their products with serial numbers and conduct background checks.
Gun owners, advocacy groups and companies that make or distribute the kits and components sued to challenge the regulations, saying they were not authorized by the 1968 law.
In July, Judge Reed O'Connor, of the Federal District Court for the Northern District of Texas, sided with the challengers and struck down the regulation . "A weapon parts kit is not a firearm," he wrote, adding "that which may become or may be converted to a functional receiver is not itself a receiver."
He added: "Even if it is true that such an interpretation creates loopholes that as a policy matter should be avoided, it is not the role of the judiciary to correct them. That is up to Congress."
A three-judge panel of the U.S. Court of Appeals for the Fifth Circuit, in New Orleans, refused to pause key aspects of Judge O'Connor's ruling.
But the Supreme Court granted a stay in August by a 5-to-4 vote, with Chief Justice John G. Roberts Jr. and Justice Amy Coney Barrett joining the court's three liberal members — Justices Sonia Sotomayor, Elena Kagan and Ketanji Brown Jackson — to form a majority.
Adam Liptak covers the Supreme Court and writes Sidebar, a column on legal developments. A graduate of Yale Law School, he practiced law for 14 years before joining The Times in 2002. More about Adam Liptak
Gun Violence in America
The Liability Argument: The lawyer Josh Koskoff's victory against Remington has raised the possibility of a new form of gun control: lawsuits against the companies that make assault rifles .
Makeshift Machine Guns: Popular devices known as "switches" are turning ordinary pistols into fully automatic weapons , making them deadlier and a growing threat to bystanders.
'Stand Your Ground' Laws: The shootings of two people  in Missouri and New York earlier in 2023 have renewed attention to self-defense laws across the country .
The Emotional Toll: We asked Times readers how the threat of gun violence has affected the way they lead their lives. Here's what they told us .
A Growing Tally: Gun violence is a persistent American problem . A partial list of mass shootings this year offers a glimpse at the scope .
Gun Control: U.S. gun laws are at the center of heated exchanges between those in favor and against tougher regulations. Here's what to know about that debate .
Breaking News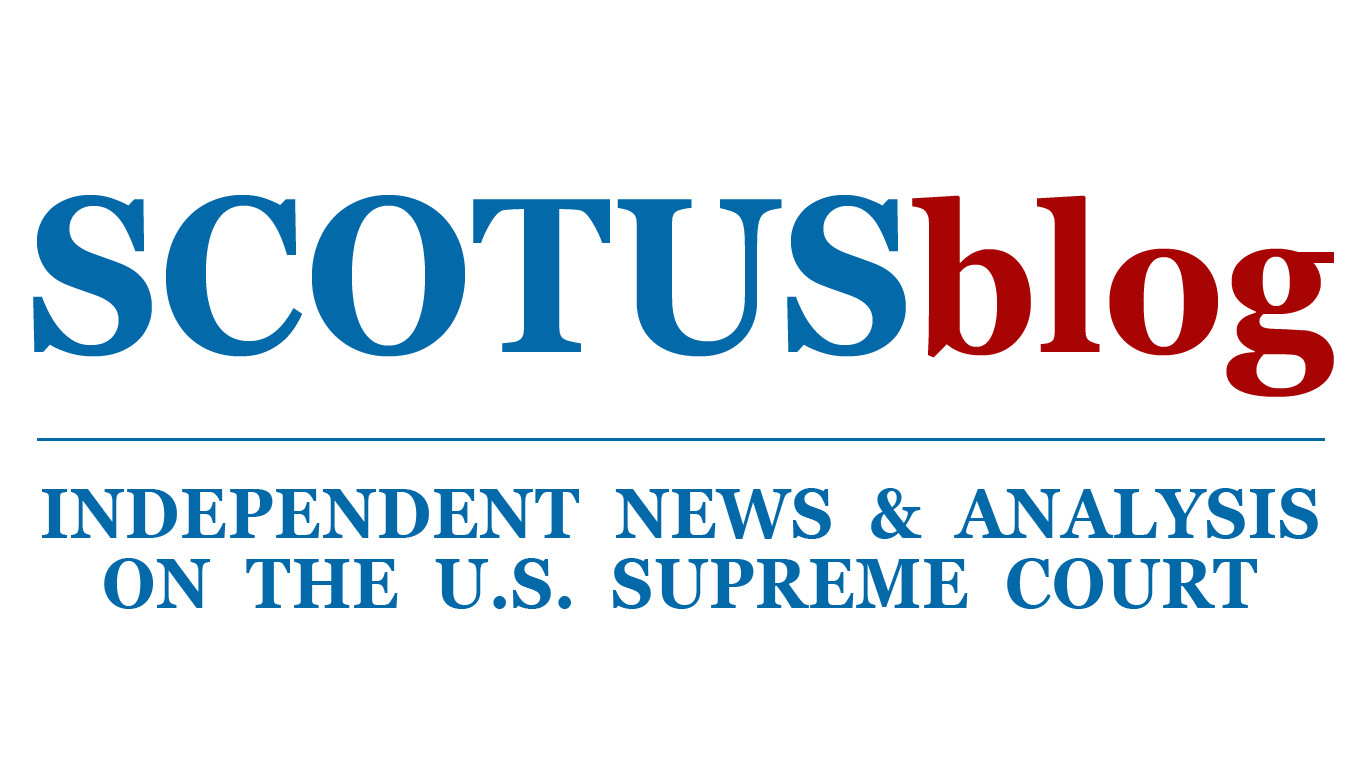 EMERGENCY DOCKET
Supreme court temporarily reinstates ban on "ghost guns".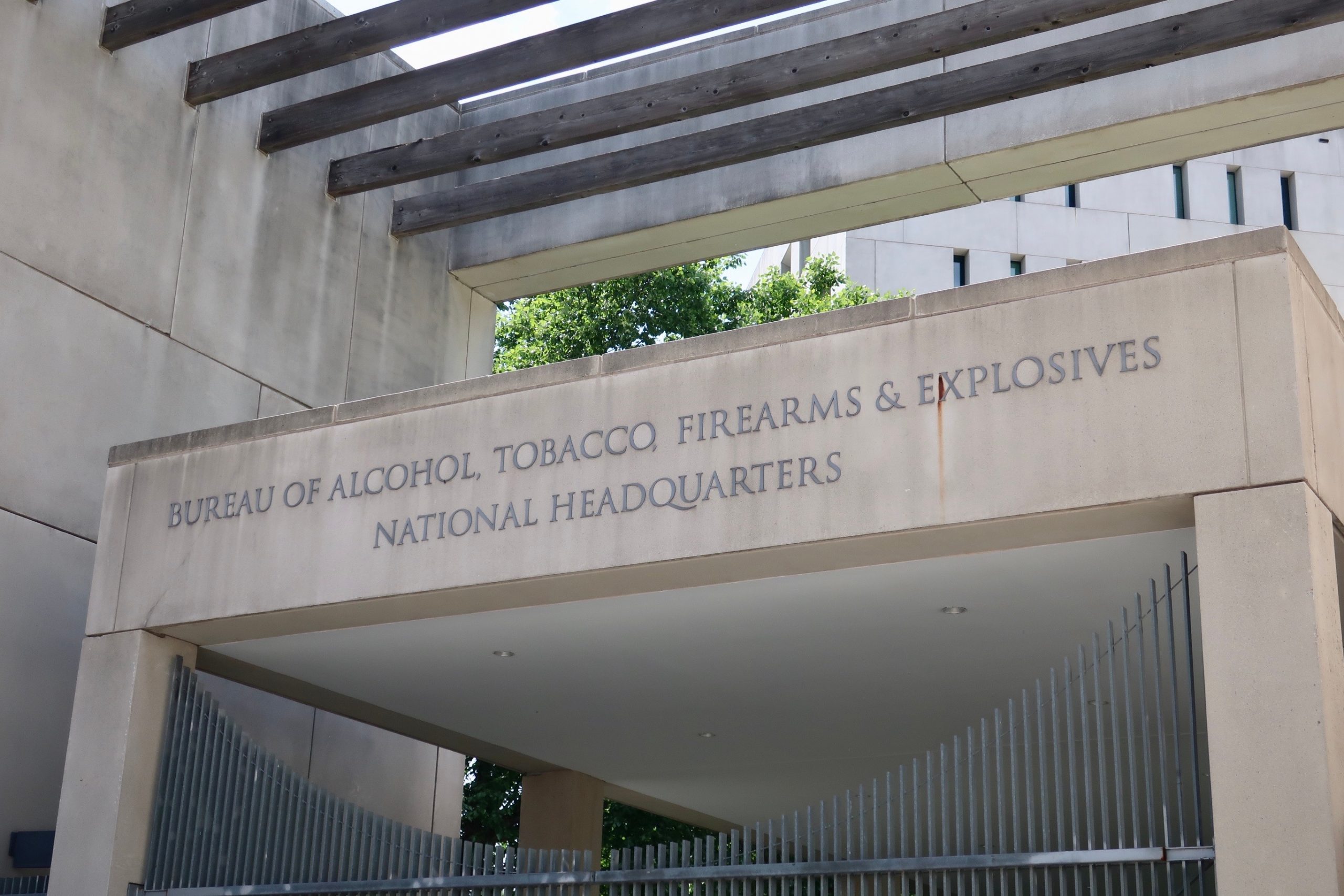 The Supreme Court on Tuesday allowed the Biden administration to temporarily reinstate a rule by the Bureau of Alcohol, Tobacco, Firearms, and Explosives regulating "ghost guns" while a challenge to the rule continues in a federal appeals court. In June, a federal judge in Fort Worth, Texas, had barred the ATF from enforcing the rule anywhere in the United States. Urging the justices to intervene, U.S. Solicitor General Elizabeth Prelogar had told the justices that the order by U.S. District Judge Reed O'Connor was "irreparably harming the public and the government by reopening the floodgates to the tide of untraceable ghost guns flowing into our Nation's communities."
The vote was 5-4, with Justices Clarence Thomas, Samuel Alito, Neil Gorsuch, and Brett Kavanaugh indicating that they would have denied the government's request and allowed the ban on enforcement of the rule to continue. The ATF issued the rule at the center of the dispute in 2022 to make clear that federal laws governing the sale of firearms – requiring, for example, background checks for purchases and imposing recordkeeping obligations – apply to "ghost guns," firearms without serial numbers that virtually anyone can assemble with parts that they purchase, often in a kit.
Manufacturers and sellers of ghost gun kits and parts went to court to challenge the rule, arguing that its application to ghost guns was inconsistent with federal firearms laws. On June 30, O'Connor vacated the rule nationwide. The 5th Circuit agreed to fast-track the government's appeal but rejected the government's plea to put O'Connor's ruling on hold, although it did limit his ruling to the parts of the rule that the manufacturers and sellers had specifically challenged. Oral argument in the 5th Circuit is scheduled for Sept. 7.
The Biden administration came to the Supreme Court on July 27, asking the justices to intervene. Prelogar told the justices that while O'Connor's order remains in effect and ghost guns can be sold without being subject to federal firearms laws, "the damage is done"; law-enforcement officials will not be able to trace those ghost guns in the future. By contrast, she reasoned, allowing ATF to enforce the rule while the appeal continues will not harm the manufacturers of ghost gun kits and parts, who will simply have to comply "with the same straightforward and inexpensive administrative requirements that apply to commercial sales of all other firearms."
At the very least, Prelogar continued, O'Connor should not have issued a universal injunction barring enforcement of the regulation anywhere in the United States. Universal injunctions, she emphasized, create a range of problems. Because just one judge can invalidate an agency's actions, she observed, it encourages plaintiffs to seek out judges who might give them a favorable ruling. "And it operates asymmetrically," she added: Only one set of challengers needs to prevail to block the agency action nationwide, while the government needs to defeat all of the challengers. The ability to issue a universal injunction also effectively gives a single district judge "veto power" over any other pending challenges – of which, in the case of the ghost-guns rule, there are several.
The District of Columbia, joined by 20 states with Democratic attorneys general – filed a brief supporting the Biden administration's request to freeze O'Connor's order. They described the 2022 rule as a "vital backstop to states' efforts to stem the flow of ghost guns and combat the violence engendered by prohibited persons possessing untraceable weapons."
Calling the phrase "ghost gun" a "propaganda term that appears nowhere in federal law," the challengers urged the justices to leave O'Connor's order in place. The Biden administration had not shown, they wrote, "that firearms made by individuals for their own personal use are fueling an increase in crime," much less that the justices needed to intervene on an emergency basis. But in any event, the challengers continued, ATF went too far when it issued the rule, which "regulate[s] items that are not firearms and which Congress never envisioned it regulating."
The challengers defended O'Connor's decision to vacate the rule nationwide. They dismissed the Biden administration's arguments against universal injunctions as "policy concerns" that cannot supplant Congress's decision to allow courts to vacate actions by agencies that exceed their authority. "Congress created a cause of action for private litigants under" the federal law governing administrative agencies, they emphasized, "Congress made the judgment that on balance vacatur should be allowed, and Congress remains free to revisit that judgment at any time." At the very least, the challengers insisted, the justices should let the appellate process play out, particularly when the court of appeals has scheduled oral argument for early September.
In Tuesday's order, the justices granted the government's request to put O'Connor's decision on hold until its appeal in the 5th Circuit and, if necessary, to the Supreme Court, is resolved.
Four members of the court's conservative bloc – Thomas, Alito, Gorsuch, and Kavanaugh – indicated that they would have rejected the government's request and allowed O'Connor's order to remain in place. They did not explain the reasons for their votes.
This article was originally published at Howe on the Court .
Posted in Featured , Emergency appeals and applications
Cases: Garland v. Vanderstok
Recommended Citation: Amy Howe, Supreme Court temporarily reinstates ban on "ghost guns" , SCOTUSblog (Aug. 8, 2023, 1:27 PM), https://www.scotusblog.com/2023/08/supreme-court-temporarily-reinstates-ban-on-ghost-guns/
Privacy Overview
Cookie banner
We use cookies and other tracking technologies to improve your browsing experience on our site, show personalized content and targeted ads, analyze site traffic, and understand where our audiences come from. To learn more or opt-out, read our Cookie Policy . Please also read our Privacy Notice and Terms of Use , which became effective December 20, 2019.
By choosing I Accept , you consent to our use of cookies and other tracking technologies.
Site search
Israel-Hamas war
2024 elections
House Speaker race
Supreme Court
Open enrollment
All explainers
Future Perfect
Filed under:
Criminal Justice
The Supreme Court's very brief, very revealing new decision about guns, explained
Why the Supreme Court just smacked down one of the judiciary's worst GOP partisans.
Share this story
Share this on Facebook
Share this on Twitter
Share All sharing options
Share All sharing options for: The Supreme Court's very brief, very revealing new decision about guns, explained
Late Monday afternoon, the Supreme Court handed down a very brief order establishing that sellers of "ghost guns," weapons that are sold dismantled in ready-to-assemble kits , must comply with the same gun safety laws and anti-crime laws as any other gun seller.
At this point you may be experiencing déjà vu , because in August the Supreme Court also handed down a brief order establishing ghost gun sellers must comply with these laws. The more recent case, known as Garland v. Blackhawk Manufacturing Group , arrived on the Court's docket after federal district court Judge Reed O'Connor, a former Republican Capitol Hill staffer known for handing down dubiously reasoned opinions that benefit Republican causes , effectively tried to neutralize the Supreme Court's August 2023 decision.
Notably, while the Court's August order was a 5-4 decision , with Chief Justice John Roberts and Justice Amy Coney Barrett joining the Court's three Democratic appointees, no justice publicly dissented from the order handed down on Monday — which suggests that even the four justices who dissented in August may have viewed O'Connor's most recent ruling in favor of ghost gun sellers as an act of defiance that needed to be quashed.
The Supreme Court is back for a new term. Ian Millhiser is here to explain the stakes.
The 2023-2024 SCOTUS term will feature a growing list of cases that could transform the US, its government, and our right to free speech and public safety. We're tracking them here .
Ian has covered the Supreme Court extensively as a senior correspondent for Vox. Read more of his reporting here .
The decision is revealing not just because it potentially indicates that the Court ran out of patience for O'Connor's antics. Monday's decision also suggests that there is a solid majority on the Court against ghost guns, something that was at least somewhat in doubt after the Court's August decision.
What are ghost guns?
Ghost guns are kits that, at least according to O'Connor, open up a giant loophole in federal gun law.
Federal law requires gun buyers to submit to a background check before they can purchase a gun, and it also requires all guns to have a serial number that can be used to track them if they are used in a crime. These laws apply to "any weapon ... which will or is designed to or may readily be converted to expel a projectile by the action of an explosive ." It also applies to "the frame or receiver of any such weapon," the skeletal part of a firearm that houses other components, such as the barrel or trigger mechanism.
Thus, even if someone purchases a collection of firearm parts intending to assemble the gun at home, they will still face a background check when they purchase the gun's frame or receiver, and that frame or receiver must have a serial number.
Ghost guns, meanwhile, are typically sold as a collection of parts that can easily be assembled into a functional gun. Often, the frame or receiver in this kit is sold in a slightly unfinished condition. According to the Justice Department , these incomplete frames and receivers are often very easy to finish. In some cases, a ghost gun buyer can build a working gun after drilling a single additional hole in the kit's frame. In other cases, they merely need to sand off a small plastic rail.
Nevertheless, O'Connor initially ruled in June 2023 that ghost gun kits are exempt from the federal background check and serial number laws, even though these laws apply to "any weapon" that can be "readily converted to expel a projectile." O'Connor reasoned that "weapon parts ... are not 'weapons,'" only a fully complete firearm is. And thus the kit as a whole does not count as a "weapon."
Similarly, O'Connor also claimed that the nearly complete receivers sold in ghost gun kits are immune from the law because "that which may become or may be converted to a functional receiver is not itself a receiver."
In any event, in its August order the Supreme Court seemed to disagree with O'Connor's conclusion that gun manufacturers may evade federal law by simply not drilling a single hole in a single gun part. But that order was just ambiguous enough that O'Connor tried to get around it in a new decision he handed down in September .
Why did this case need to come up to the Supreme Court twice?
To understand why O'Connor may have thought he could get away with a second court order ruling in favor of ghost gun manufacturers, after the Supreme Court already smacked down his first decision in their favor, it's helpful to understand an ongoing debate among the justices about how much power individual federal judges should have to set nationwide policy.
In his initial June decision, O'Connor held that all ghost gun manufacturers nationally are immune from the background check and serial number laws. Some members of the Supreme Court have complained that federal trial judges should not have this power to set national policy — or at least that they should use that power only rarely. As Justice Neil Gorsuch wrote in a recent concurring opinion, "a district court should 'think twice — and perhaps twice again — before granting' such sweeping relief ."
(Notably, Gorsuch has not actually done much to rein in nationwide orders targeting the Biden administration — though he was quite alarmed when judges issued such orders blocking Trump administration policies . Gorsuch dissented from the Court's August decision blocking O'Connor.)
The Supreme Court's August order, meanwhile, was only one paragraph long . And it did little to explain why the Court disagreed with O'Connor. So O'Connor appears to have bet that a majority of the justices didn't actually disagree with his attempt to create a loophole that swallows up two major gun laws — they just didn't want him to issue a nationwide order.
And so, in his September order, O'Connor once again ruled that ghost gun makers may defy federal law, but he applied that order only to two ghost gun companies that were actually parties to this lawsuit . Other companies that wish to sell ghost guns were beyond the scope of O'Connor's September order, and so were still obligated to comply with federal law.
As a practical matter, O'Connor's more limited September order would still have had a nationwide effect. If just one company is allowed to sell ghost guns without background checks, then criminals and other individuals who would fail a background check may buy guns from that company. And, as the Justice Department points out, the two companies that do benefit from O'Connor's order "are commercial distributors selling their products over the internet," so O'Connor's September order would have let anyone in the country obtain a ghost gun without a background check.
In any event, that won't happen. Monday's Supreme Court order puts O'Connor's latest decision on ice, at least temporarily while this case is still being litigated. The case will be heard next by the United States Court of Appeals for the Fifth Circuit, a far-right court with a history of affirming partisan judges like O'Connor, even when the Supreme Court has previously indicated that the Fifth Circuit should not do so .
But regardless of what the Fifth Circuit rules, Monday's order suggests that there are five solid votes on the Supreme Court against O'Connor's approach to ghost guns, and not merely five votes who thought that O'Connor's June order should not have applied to every company in America.
And the fact that no justice publicly dissented from the Monday order also suggests that the Court wanted to send a message to O'Connor — and possibly to other judges like him — that they cannot defy the Supreme Court of the United States.
Will you support Vox's explanatory journalism?
Most news outlets make their money through advertising or subscriptions. But when it comes to what we're trying to do at Vox, there are a couple reasons that we can't rely only on ads and subscriptions to keep the lights on. First, advertising dollars go up and down with the economy. We often only know a few months out what our advertising revenue will be, which makes it hard to plan ahead. Second, we're not in the subscriptions business. Vox is here to help everyone understand the complex issues shaping the world — not just the people who can afford to pay for a subscription. We believe that's an important part of building a more equal society. We can't do that if we have a paywall. That's why we also turn to you, our readers, to help us keep Vox free. If you also believe that everyone deserves access to trusted high-quality information, will you make a gift to Vox today?
We accept credit card, Apple Pay, and Google Pay. You can also contribute via
In This Stream
We're tracking the biggest cases the supreme court will hear in the 2023-2024 term.
The Supreme Court appears determined to make it easy to draw gerrymanders
Next Up In Supreme Court
Sign up for the newsletter future perfect.
Each week, we explore unique solutions to some of the world's biggest problems.
Thanks for signing up!
Check your inbox for a welcome email.
Oops. Something went wrong. Please enter a valid email and try again.
Biden came and went to Israel. What comes next?
Don't believe everything you see and hear about Israel and Palestine
Jim Jordan's radical speakership bid falls short on the House floor — again
Noah Kahan is bringing back "stomp clap hey" music. It's better now.
How AI will shape our children's future
The ups and downs of life on strike
Supreme Court allows Biden to regulate 'ghost guns'
WASHINGTON — A divided Supreme Court on Tuesday allowed the Biden administration to enforce regulations to clamp down on so-called ghost guns — firearm-making kits available online that people can assemble at home.
The court, which has a 6-3 conservative majority, in a brief order put on hold a July 5 ruling by a federal judge in Texas that blocked the regulations nationwide.
The vote was 5-4, with Chief Justice John Roberts and fellow conservative Justice Amy Coney Barrett joining the three liberal justices in the majority.
The federal Bureau of Alcohol, Tobacco, Firearms and Explosives, commonly known as ATF, issued the regulations last year to tackle what it claims has been an abrupt increase in the availability of ghost guns. The guns are difficult for law enforcement to trace, with the administration calling them a major threat to public safety.
The rule clarified that ghost guns fit within the definition of "firearm" under federal law, meaning the government has the power to regulate them the same way it regulates firearms manufactured and sold through the traditional process.
The regulations require manufacturers and sellers of the kits to obtain licenses, mark the products with serial numbers, conduct background checks and maintain records.
Groups favoring restrictions on guns welcomed the decision from a court that frequently backs gun rights.
"Americans across the country will be safer thanks to the Supreme Court's decision today to keep ATF's life-saving ghost guns rule in effect while the appeals process plays out," said John Feinblatt, the president of the group Everytown for Gun Safety.
Manufacturers and sellers have challenged the regulations in court, where two federal judges have ruled in favor of the government.
But in Texas, U.S. District Judge Reed O'Connor came to the opposite conclusion in a case brought by Jennifer VanDerStok and Michael Andren, who own components they want to use to build guns. Plaintiffs also include gun rights groups and makers and sellers of ghost guns.
David Thompson, a lawyer for some of the challengers, said he remained confident that "we will ultimately prevail on the merits" once the litigation concludes.
Tuesday's ruling was not a final decision, and the Supreme Court could still hear the case and issue a detailed decision on the merits. The vote breakdown Tuesday does not necessarily reflect how the justices would vote in that scenario.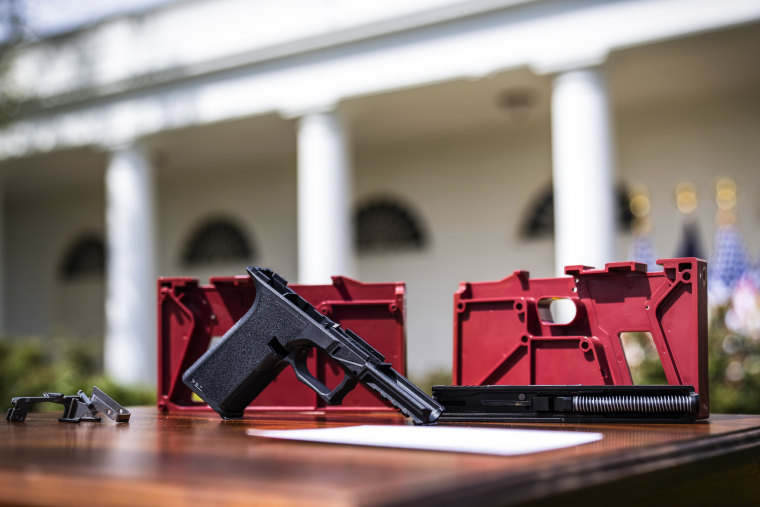 A Justice Department spokesperson welcomed the Supreme Court's intervention, saying the rule is "helping law enforcement solve crimes and reducing the number of untraceable ghost guns flooding our communities."
Lawyers for the challengers wrote in court papers that the Gun Control Act of 1968 regulates only the commercial market for firearms, "leaving the law-abiding citizens of this country free to exercise their right to make firearms for their own use without overbearing federal regulation."
After O'Connor's ruling, the administration quickly turned to the New Orleans-based 5th U.S. Circuit Court of Appeals, which declined to block the majority of the decision.
On July 28, Justice Samuel Alito temporarily put the Texas ruling on hold while the Supreme Court decided on what next steps to take.
The Supreme Court's conservative majority has backed gun rights in multiple cases, including the landmark 2022 ruling that for the first time recognized that the Constitution's Second Amendment includes a right to bear arms outside the home.
In this coming term, which starts in October, the court will weigh the scope of that decision in a case concerning whether people accused of domestic violence have a right to own firearms.
The ghost guns case, however, is on a separate legal question related to ATF's regulatory authority, not the right to bear arms.

Lawrence Hurley covers the Supreme Court for NBC News.
US Supreme Court restores Biden 'ghost gun' rules - for now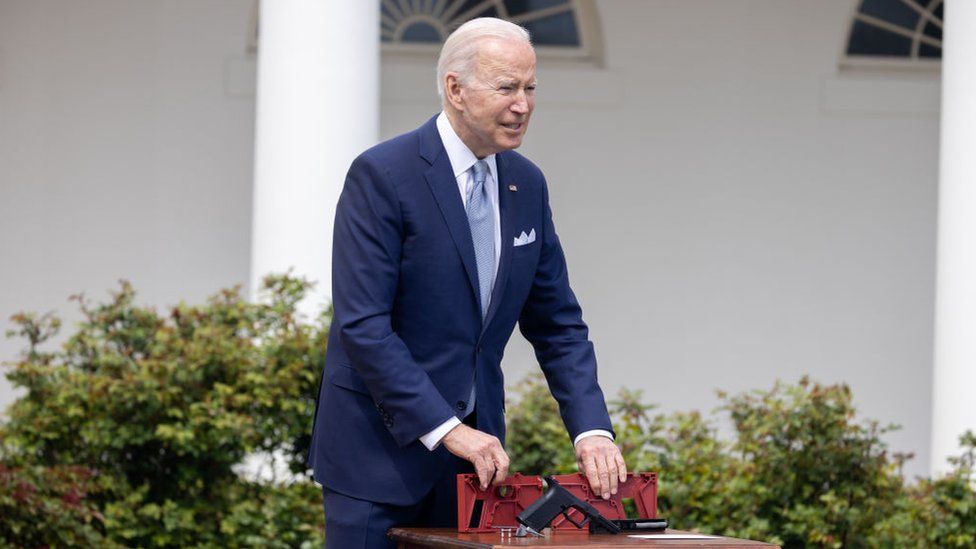 Restrictions on untraceable "ghost guns" in the US will remain in place, while the White House appeals against a court ruling which prevented them being classified as a firearm.
In July, a Texas court blocked a 2022 rule requiring self-assembled "ghost gun" kits to have serial numbers.
Pro-gun rights groups had sued to stop legally classifying them as a firearm.
But on Tuesday the US Supreme Court allowed restrictions to remain in place while a legal challenge is ongoing.
The decision comes as the President Joe Biden's administration faces pressure to take more action on gun violence.
Tuesday's 5-4 Supreme Court ruling means that the regulation will stand while the White House appeals the Texas decision. That appeal could eventually end up back in front of the Supreme Court.
Ghost guns can be self-assembled and sometimes 3D printed, which meant they may not have a serial number and can be difficult to trace. Background checks had not previously been required to purchase the assembly kits.
The Biden administration's new rules, aimed at reining in the proliferation of "ghost guns", came into effect last August. The rules included requiring manufacturers of "buy build shoot" kits to be licenced and include serial numbers on the kits' frame or receiver, and for businesses selling these kits to also be federally licenced.
But the judge in Texas, US District Judge Reed O'Connor, ruled that the Biden administration overstepped its authority outlined the 1968 Gun Control Act when it classified "buy build shoot" kits as firearms.
The White House says swift action needs to be taken against unregistered weapons, and that there were 20,000 suspected ghost guns found during criminal investigations in 2021, a ten-fold increase from five years earlier.
America's fastest-growing gun problem
Biden announces crackdown on 'ghost guns'
Printed 3D-gun blueprints back online
Americans own more firearms per capita than any other country in the world, with more guns in civilian hands than there are US citizens.
According to the US Centers for Disease Control and Prevention, more than 48,800 Americans died from gun injuries in 2021, the most recent year for which full numbers are available.
In recent years, Supreme Court rulings have generally expanded individual gun rights. Last year, the country's highest court ruled that the US Constitution protects an individual's right to carry a handgun in public for self-defence.
In its next session, which starts in October, the court will hear a case about whether people who are subject to domestic violence restraining orders can be allowed to keep their firearms.
Deep divisions in Congress over the issue of gun control have prompted Mr Biden and Democrats to use means other than passing federal laws to try to strengthen gun restrictions.
These include executive branch actions like the ghost gun rules, and laws passed at the state and local levels, usually in areas where Democratic Party lawmakers hold majorities.
This video can not be played
To play this video you need to enable JavaScript in your browser.
Watch: BBC reporter Nada Tawfik holds a ghost gun
Related Topics
US gun violence
US Supreme Court
Gun control
United States
More on this story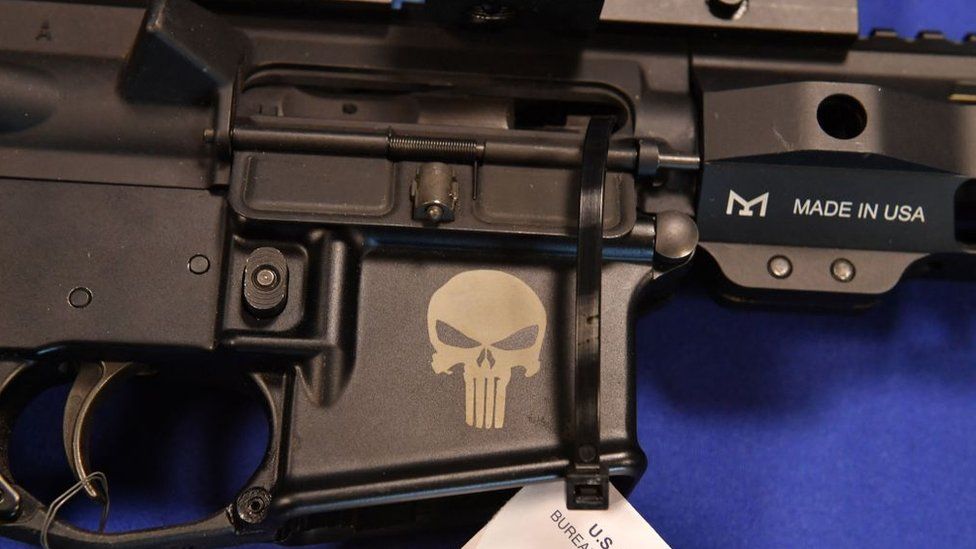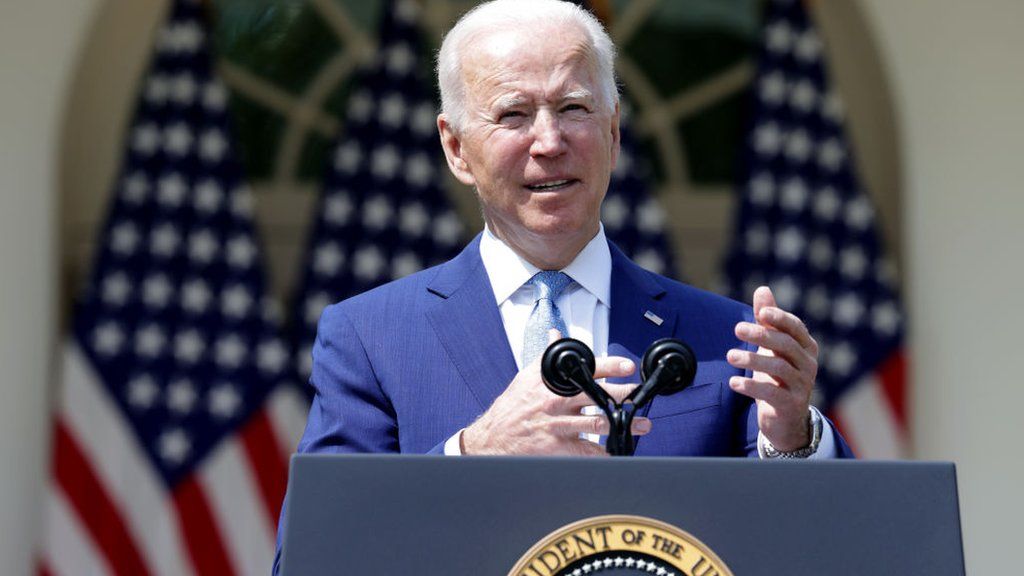 File a Complaint File a Complaint collapsed link
About About collapsed link
News News collapsed link
Initiatives Initiatives collapsed link
Consumer Protection Consumer Protection collapsed link
FOIA and Open Meetings FOIA and Open Meetings collapsed link
Opinions Opinions collapsed link
Contact Directory
Complaint Directory
Child Support
Consumer Complaint
Elder Abuse and Fraud
Medicaid Fraud
Nursing Home Exploitation
Patient Abuse
Report Illegal Robocalls
Complaint Directory Custom Search
Charitable Trust
Environment
Landlord/Tenant
Michigan Workers
Seniors and Health Care Fraud
The Charitable Trust Section functions for Michigan citizens as a repository of financial and other information about charities they may want to support. At any one time there are more than 10,000 charities registered with the Attorney General's Charitable Trust Section. Most charities soliciting contributions in Michigan are required to register with the Charitable Trust Section. One of the goals of the Attorney General is to help educate the public and to assist them in making wise choices about what charities to support.
Professional Fundraisers
Public Safety Organizations And Their Fundraisers
Charitable Trusts
Charitable Asset Sales
Search for Charities
The Great Lakes define Michigan's borders, but they are so much more than that. The Great Lakes are the lifeblood of our state, boosting our economy and providing drinking water and adventure to so many. Their preservation is up to all of us, and we all have a responsibility to protect them.
Ethics redesigned BS page
View All News
Attorney General Dana Nessel Bio
Address Confidentiality Program
Catholic Church Clergy Abuse
Contract Opportunities
Conviction Integrity Unit
Crime Victim Rights
Elder Abuse
Expungement Assistance
Flint Water Crisis Investigation
Hate Crimes and Domestic Terrorism Unit
Human Trafficking
Michigan Identity Theft Support
MSU Investigation
Payroll Fraud
PFAS Contamination
Restorative Practices
The Michigan Attorney General has determined that a full and complete investigation of what happened within the Catholic Church is required. This investigation is and will continue to be independent, thorough, transparent, and prompt. My department and this investigation will find out who knew what, and when.
The Michigan Department of Attorney General utilizes the services of Special Assistant Attorneys General from time to time when the unique circumstances of a particular case create the need for specialized services not currently available within the department.
The Conviction Integrity Unit (the "CIU") investigates claims of innocence to determine whether there is clear and convincing new evidence that the convicted defendant was not the person who committed the offense.
Conviction Integrity Unit (CIU)
Overview Procedures
In Michigan, a victim is an individual who suffers direct or threatened physical, financial, or emotional harm as a result of the commission of a crime.
After Reporting A Crime
Felony Charges In District Court
Misdemeanor Charges In District Court
The Task Force launched in 2019 and consists of more than 55 different organizations in the public, private and nonprofit sectors - all working together to combat elder abuse.
Elder Abuse Task Force
Elder Abuse Task Force Trainings
EATF Committee List
The laws regarding expungement of criminal offenses in Michigan changed in major ways in April of 2021. This page is designed to help applicants navigate their way through the new laws, help them determine if they are eligible to have convictions expunged, to answer frequently asked questions about the new laws, and to provide links for resources and assistance.
Upcoming Expungement Fairs
Automatic Expungements: Michigan Clean Slate
Frequently Asked Questions
First Time Driving Under The Influence (DUI) Offenses
Marijuana Misdemeanor Crimes
Misdemeanor Marijuana Offenses and Misdemeanor/Felony Adult Offenses Checklists
Other Crimes
In late 2018, Attorney General Dana Nessel was elected and upon taking office in 2019, she made decisions to put a conflict wall in place that allowed her to lead the civil litigation into the Flint Water Crisis. The Office of Special Counsel was no longer needed, and Solicitor General Fadwa Hammoud and Wayne County Prosecutor Kym L. Worthy were tapped to lead the criminal investigation.
Upcoming Flint Water Crisis Court Dates
Civil Litigation
Criminal Investigation
To investigate and prosecute hate crimes by following up on every credible tip and offer departmental resources to assist local and federal law enforcement partners in this effort.
The Michigan Attorney General is leading the fight against this horrific crime by prosecuting the state's first-ever criminal cases under state law banning human trafficking in Michigan. Victims of human trafficking are in bondage through force, fraud or coercion, for the purpose of sex or labor exploitation.
Michigan Human Trafficking Laws
Human Trafficking Prosecutions
Michigan Human Trafficking Commission
Special Circumstance Fund
Michigan Attorney General's robocall initiative is leading several efforts to protect Michigan residents from the billion plus robocalls made to them every year.
Credit Card
Social Security
Student Loans
Tech Support
File a Consumer Complaint
Settlements
Consumer Alerts
Administrative Rules
Consumer Safety
Consumer Laws
The Attorney General provides Consumer Alerts to inform the public of unfair, misleading, or deceptive business practices, and to provide information and guidance on other issues of concern. Consumer Alerts are not legal advice, legal authority, or a binding legal opinion from the Department of Attorney General.
Freedom of Information
Open Meetings
Transparency Liaison
The Open Meetings Act (OMA) took effect January 1, 1977. In enacting the OMA, the Legislature promoted a new era in governmental accountability and fostered openness in government to enhance responsible decision making.1 Nothing in the OMA prohibits a public body from adopting an ordinance, resolution, rule, or charter provision that requires a greater degree of openness relative to public body meetings than the standards provided for in the OMA. 2
Search Attorney General Opinions
Opinions Policy
File a Complaint
Initiatives
Consumer Protection
FOIA and Open Meetings
Search is currently unavailable. Please try again later.
Popular on michigan.gov
Agriculture and Rural Development
Civil Rights
Health and Human Services
Natural Resources
Secretary of State
How Do I...
Expunge convictions
Contact the Attorney Generals office
Search for charities
Stop unwanted phone calls
Verify a licensed professional
Report elder abuse
Report identity theft
Get help with child support
Find landlord and tenant rights
Learn about scams
Determine if my vehicle is covered by Michigan Lemon Law
Know what to do if I was overcharged for an item
Submit a FOIA
Search opinions
The web Browser you are currently using is unsupported, and some features of this site may not work as intended. Please update to a modern browser such as Chrome, Firefox or Edge to experience all features Michigan.gov has to offer.
Google Chrome
Microsoft Edge
Attorney General Nessel Issues Statement on SCOTUS 'Ghost Gun' Order
August 08, 2023
LANSING – Today, the United States Supreme Court granted a stay of enforcement against a ruling by the U.S. District Court for the Northern District of Texas that vacated the Biden administration's restrictions on 'ghost guns.' Ghost guns are those built by private citizens from kits that can be purchased with very little regulation and restriction. These user-friendly kits typically contain nearly complete firearms parts and require a minor amount of assembly to become fully functional weapons. They do not carry serial numbers, which renders them untraceable. With today's order from the Court, the Biden Administration may begin enforcement of the new regulations from the Bureau of Alcohol Tabacco and Firearms, which require the guns to have serial numbers and mandate that sellers keep transaction records of the sales and administer background checks on those who purchase these kits.
In response, Michigan Attorney General Dana Nessel issued the following statement:
"Every day we rely on common sense regulations to prevent guns from ending up in the wrong hands, and exempting ghost guns from any oversight has been disastrous. Untraceable handguns that can be sold without background checks or records of sale are a danger to every person in every community."
"The Biden administration rules to regulate the sale of these weapons are essential in protecting the public from gun violence. These regulations close a catastrophic loophole and will make our communities safer for our loved ones and for our law enforcement officers."
Nessel, who first took office in 2019, has been an outspoken advocate for gun safety measures, including increased accountability for manufacturers , efforts to remove ghost-guns from our streets , and banning firearms from the Capitol and other state facilities. Most recently, she testified before the Michigan Senate in support of gun safety legislation that would expand background checks, establish safe storage guidelines, and create a process for the Extreme Risk Protection Orders that are now enshrined in state law . She also recently joined a coalition of 17 state attorneys general advocating for a federal restriction on handgun sales to individuals under the age of 21.
Media Contact:
Danny Wimmer
Press Secretary
Related News
Plymouth man sentenced 7-20 years for arson, ordered to pay quarter-million dollar restitution to insurer, ag nessel files in federal court of appeals asking for emergency shutdown of enbridge's line 5 pipeline, organized retail fraud operator sentenced for kitchenaid mixer theft scheme, department of attorney general responds to incorrect claims published by the detroit news in letter to editor gary miles, wayne county man convicted by jury on 8 counts in homicide trial, michigan joins settlements to resolve data security errors with aci worldwide and inmediata, juvenile justice bills supported by ag nessel pass in house, senate, ag nessel joins multistate coalition to urge supreme court to reverse lower court's ruling on medication abortion.
Coalition argues that lower court's ruling staying FDA actions to improve access to Mifepristone could cause devastating harms to patients and healthcare systems.
Prison Inmate Pleads Guilty for Threat to Judge
Former dewitt police officer sentenced for aggravated assault, willful neglect of duty.
Entertainment
Photography
Press Releases
Russia-Ukraine War
Latin America
Middle East
Asia Pacific
Election 2024
Movie reviews
Book reviews
AP Top 25 Poll
Financial Markets
Business Highlights
Financial wellness
Artificial Intelligence
Social Media
Supreme Court reinstates regulation of ghost guns, firearms without serial numbers
FILE - The Supreme Court in Washington is seen at sunset on Oct. 10, 2017. (AP Photo/J. Scott Applewhite, File)
FILE - The U.S. Supreme Court is seen, July 13, 2023, in Washington. (AP Photo/Mariam Zuhaib, File)
FILE - The U.S. Supreme Court, June 8, 2020, in Washington. (AP Photo/Manuel Balce Ceneta, File)
WASHINGTON (AP) — The Supreme Court is reinstating a regulation aimed at reining in the proliferation of ghost guns , firearms without serial numbers that have been turning up at crime scenes across the nation in increasing numbers.
The court on Tuesday voted 5-4 to put on hold a ruling from a federal judge in Texas that invalidated the Biden administration's regulation of ghost gun kits . The regulation will be in effect while the administration appeals the ruling to the 5th U.S. Circuit Court of Appeals in New Orleans — and potentially the Supreme Court.
Chief Justice John Roberts and Justice Amy Coney Barrett joined with the court's three liberal members to form the majority. Justices Samuel Alito, Neil Gorsuch, Brett Kavanaugh and Clarence Thomas would have kept the regulation on hold during the appeals process. Neither side provided an explanation.
The Justice Department had told the court that local law enforcement agencies seized more than 19,000 ghost guns at crime scenes in 2021, a more than tenfold increase in just five years.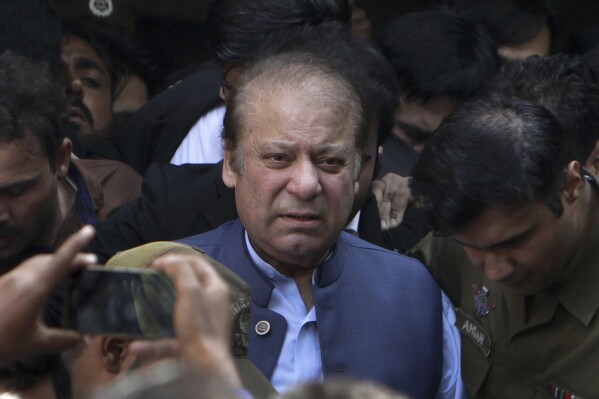 "The public-safety interests in reversing the flow of ghost guns to dangerous and otherwise prohibited persons easily outweighs the minor costs that respondents will incur," Solicitor General Elizabeth Prelogar , the administration's top Supreme Court lawyer, wrote in a court filing.
The new rule was issued last year and changed the definition of a firearm under federal law to include unfinished parts, like the frame of a handgun or the receiver of a long gun, so they can be tracked more easily. Those parts must be licensed and include serial numbers. Manufacturers must also run background checks before a sale — as they do with other commercially made firearms. The requirement applies regardless of how the firearm was made, meaning it includes ghost guns made from individual parts or kits or by 3D printers.
Here's the latest for Tuesday, August 8th: Biden touts historic Grand Canyon monument; Ex-Pakistan PM Khan appeals conviction in court; Leaders meet in Brazil for Amazon summit; Fans bid farewell to singer Sinead O'Connor.
The rule does not prohibit people from purchasing a kit or any type of firearm.
U.S. District Judge Reed O'Connor, in Fort Worth, Texas, struck down the rule in late June, concluding that it exceeded the Bureau of Alcohol, Tobacco, Firearms and Explosives' authority. O'Connor wrote that the definition of a firearm in federal law does not cover all the parts of a gun. Congress could change the law, he wrote.
Lawyers for individuals, businesses and advocacy groups challenging the rule told the Supreme Court that O'Connor was right and that the ATF had departed from more than 50 years of regulatory practice in expanding the definition of a firearm.
"We're deeply disappointed that the Court pressed pause on our defeat of ATF's rule effectively redefining 'firearm' and 'frame or receiver' under federal law," Cody J. Wisniewski, general counsel of the Firearms Policy Coalition Action Foundation, said in a statement. "Regardless of today's decision, we're still confident that we will yet again defeat ATF and its unlawful rule at the Fifth Circuit when that Court has the opportunity to review the full merits of our case."
The Giffords Law Center to Prevent Gun Violence, which has long supported regulation of ghost guns, praised the Supreme Court's action. "The challenged rule simply requires that ghost gun kits are regulated like the guns that they are. It will save lives," David Pucino, the group's deputy chief counsel, said in a statement.
Follow the AP's coverage of the U.S. Supreme Court at https://apnews.com/hub/us-supreme-court .
We've detected unusual activity from your computer network
To continue, please click the box below to let us know you're not a robot.
Why did this happen?
Please make sure your browser supports JavaScript and cookies and that you are not blocking them from loading. For more information you can review our Terms of Service and Cookie Policy .
For inquiries related to this message please contact our support team and provide the reference ID below.