Ghost In The Machine Chords by SZA feat. Phoebe Bridgers
On the 9th of December 2022 , the track was released.
Chords Info
Please enable JavaScript
Tuning: Standard (E A D G B E)
Capo: 1st fret
Chords: Fmaj7, Dm7
Suggested Strumming:
D= Down Stroke, U = Upstroke, N.C= No Chord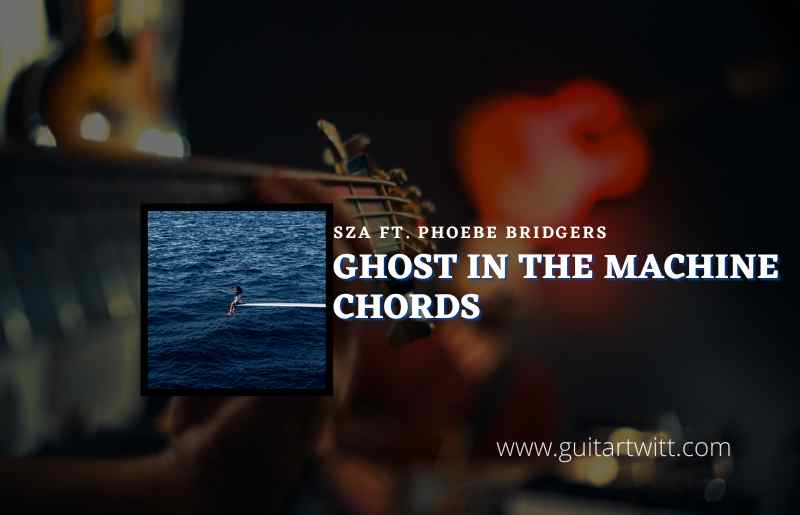 Song: Ghost In The Machine
Artist: SZA feat. Phoebe Bridgers
Written by SZA , Rob Bisel , Carter Lang , Marshall Vore , Matt Cohn & Phoebe Bridgers
Produced by Carter Lang , Rob Bisel & Matt Cohn
Released Date: 9 December 2022
If you like the work please write down your experience in the comment section, or if you have any suggestions/corrections please let us know in the comment section.
Share this post
Related posts.
No Szns Chords by Jean Dawson, SZA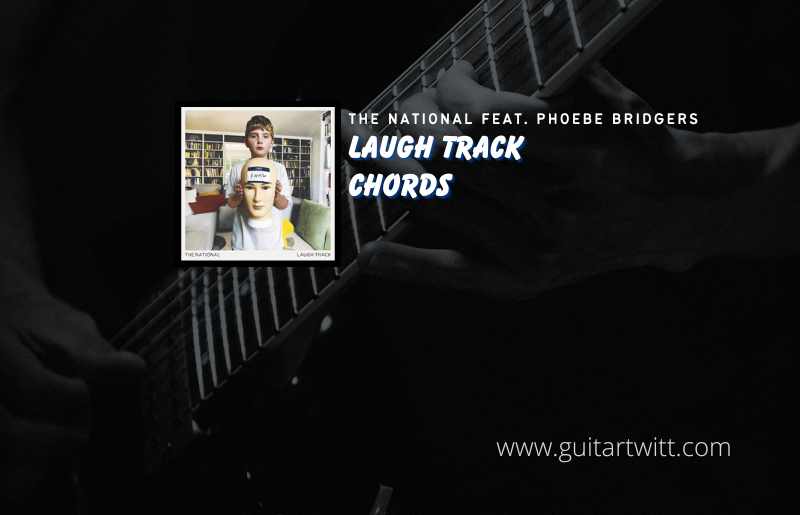 Laugh Track Chords by The National feat. Phoebe Bridgers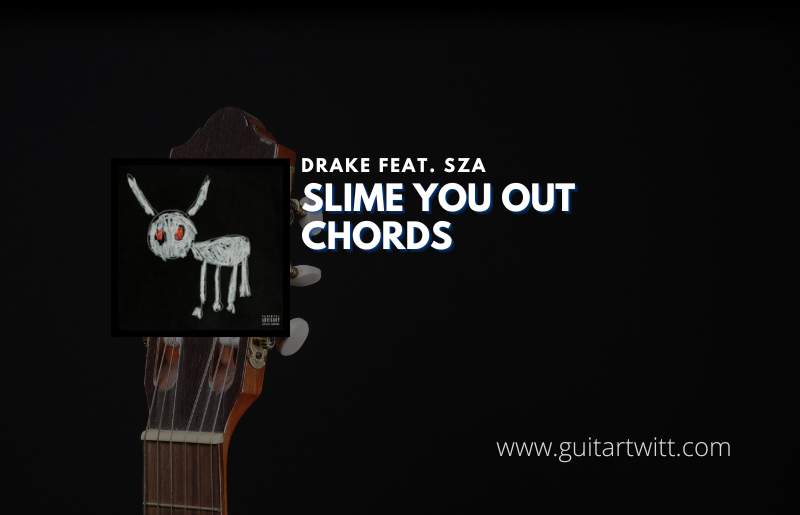 Slime You Out Chords by Drake feat. SZA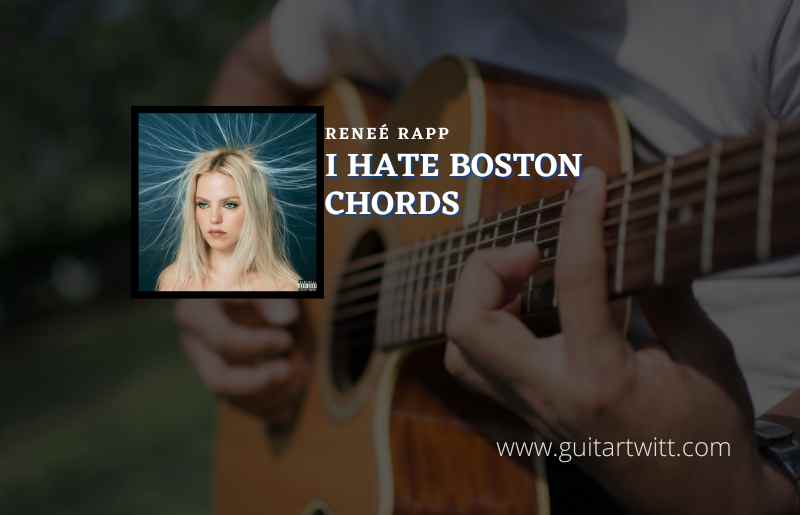 I Hate Boston Chords by Reneé Rapp
Pegasus Chords by Arlo Parks feat. Phoebe Bridgers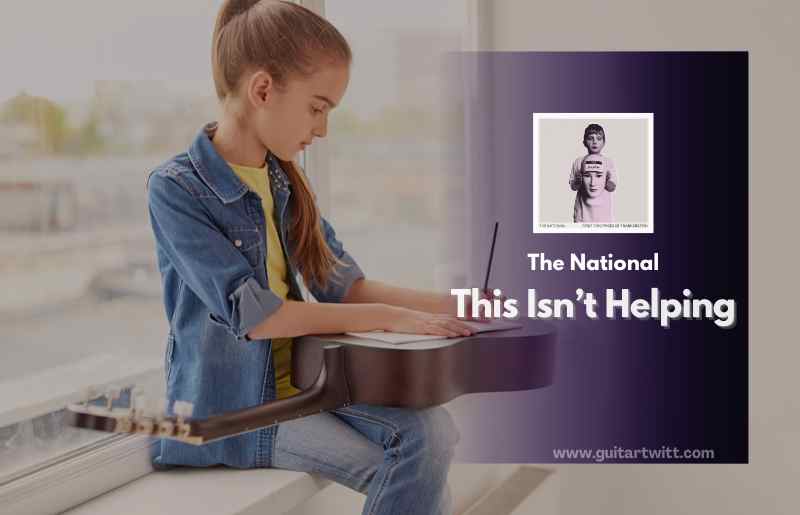 This Isnt Helping Chords by The National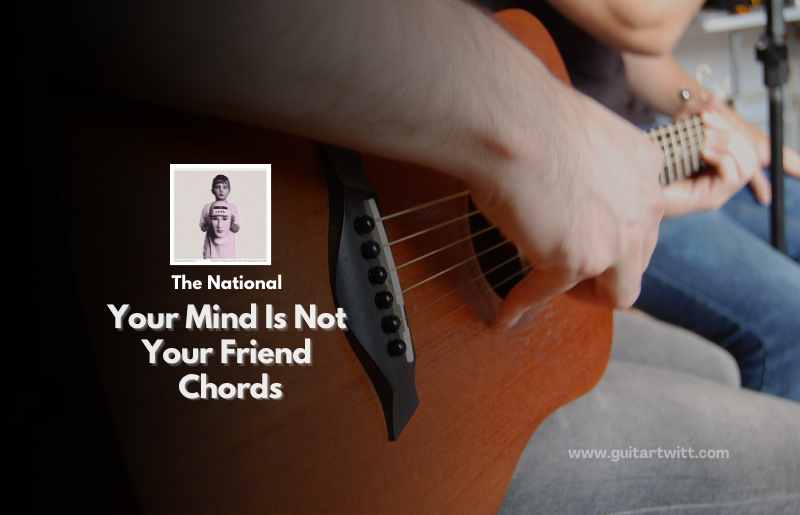 Your Mind Is Not Your Friend Chords by The National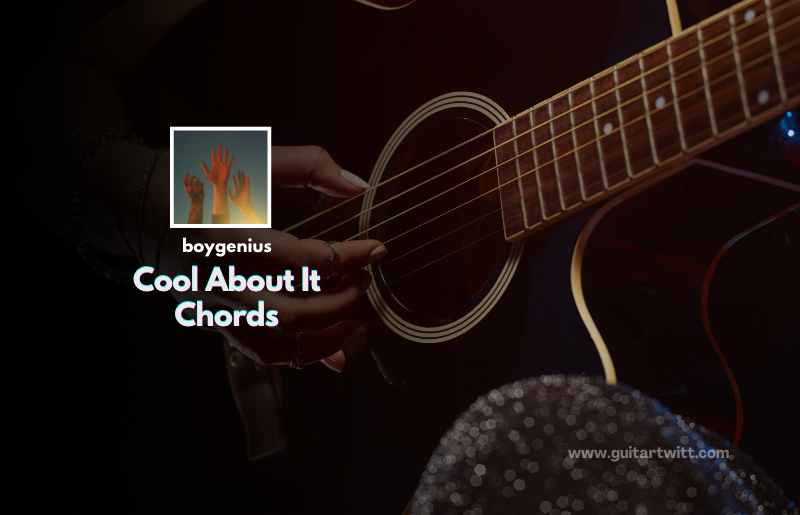 Cool About It Chords by boygenius
Artists Solutions for Artists All this is included in your free Music Gateway account Included in your account Music Distribution Release to over 300 DSPs including Spotify, Apple, Amazon and more. Sync Licensing Pitch your music to feature on TV, movies and adverts. Music Publishing Boost your earnings by up to 50% by claiming publishing royalties. Online Mastering Use AI mastering to make your music vibrant and really pop. Artist Websites Build your showcase, get new fans and increase your revenue. Playlist Submission Submit your music to premium playlists and curators. Music Promotion Promote your music and gain access to our promo team. More free tools Streaming royalty calculator Guitar tuner Large file transfer tool WAV to MP3 converter Band name generator Rap name generator Lyric rhyme tool Spotify mixtape creator Spotify pre-save links BPM tapper ISRC finder Online metronome Key/BPM finder Lyrics finder
Promotion Promotion Music Promotion Our leading team of professional promoters can help you from Spotify and social media optimisation to worldwide releases across TV, radio and the web. Spotify Promotion We guarantee organic plays with through our network of influencers. Radio promotion Our radio pluggers work with the biggest stations around the world. Music Marketing Everything from social marketing to music videos. Press Build your fanbase with targeted articles and press campaigns. Vinyl Pressing Build your fanbase with targeted articles and press campaigns.
Management Management Spotlight on Music Management Our managers work with you on your music where you need it most. Artist Development We focus on how to boost your career and connections. Artist Management Connect with managers who have worked alongside huge artists. The Academy On-demand professional e-learning courses and videos Andrew Ash Matched with an artist manager "It's been an absolute dream ... so helpful with the release of my last single. I know so much more about the music industry and how to navigate it and felt like they put their whole heart into me and my music." Ipek Ozsoy Artist Manager Ipek is an entertainment consultant who mentors artists at every level. As a manager and talent development specialist, she can help with branding, PR/promo, live strategy and international markets. Josh Hicks New artist "After I won the Open Mic, I was scouted by Music Gateway... It's so helpful. Before I had my manager - I didn't know what I was doing." Kym Musgrove Artist Manager "Music Gateway is an empowering platform that helps artists gain the knowledge they need to build long term, sustainable careers. I love seeing the transformation."
Licensing Licensing Artist representation Get your music on TV and movies by joining our sync agency. License our music We can match your project with the perfect audio. Hire a composer Bespoke compositions to compliment your media project. Hire a music supervisor Take advantage of our award-winning music supervision team.
Song key, BPM and information for Ghost in the Machine (feat. Phoebe Bridgers) by SZA
Released: 2022-12-09 | Explicit: Yes | Album: SOS | Label: Unknown Genre: Unknown | Country: Unknown
Like Smallpools? Have you heard...
Similar songs to Million Bucks by Smallpools
Instrumental
Million Bucks
Want more free tools for Musicians and Artists?
Quickly and easily convert WAVs into MP3s
Tap or click the tempo to discover the BPM
Online metronome
Keep the beat no matter where you are
Large file transfers
Upload and share files as large as 3GB with anyone
Guitar tuner
An online guitar tuner that's there whenever you need it
ISRC finder
Find any ISRC to any song with simply a name or song
Artist website
Build your showcase page in seconds
Lyric finder
Quickly find the lyrics to millions of songs
Copied to clipboard
Get started today
Ghost in the Machine Guitar Chords
Ghost in the Machine
Featuring phoebe bridgers.
"Ghost in the Machine"  is the twelfth track from American singer-songwriter SZA and her second studio album  "SOS" , which was released in December 2022 via Top Dawg and RCA Records.
The track features American indie folk singer Phoebe Bridgers, and marks the artists first collaboration together.  "Ghost in the Machine" sees SZA step out of her usual topic: love, trust and deception, and sees her talking about her growing distaste in the music industry – the machine. SZA is seeking a temporary escape or solution from her feelings about her career, ideally in the form of a relationship, through touch or laughter. She emphasizes the lack of humanity in the industry in the chorus:
"I need humanity / y'all lack humanity / drowing in vanity / craving humanity […]".
The lyric video for the song was released on the 12th December 2022 via SZA's official YouTube channel. On the 7th March 2023, the video had a total of 1.4 million views.
Read the lyrics to "Ghost in the Machine" here.  
*All information accurate at the time of publishing.
Added by infostoryofsong
Infostoryofsong.
Release Date
9th December 2022
Songwriter/s
Solána Rowe, Phoebe Bridgers, Rob Biserl, Catert Lange, Matt Cohn, Marshall Vore
Producers/s
Teo Halm, Michael Uzowuru & Rob Bisel
Top Dawg, RCA
Chart Rankings
- #72 in Australia - #51 in Canada - #67 on the Billboard Global 200 - #121 in Portugal - #96 on the UK Audio Streaming (OCC) - #40 on the US Billboard Hot 100 - #24 on the US Billboard Hot R&B/Hip-Hop Songs *All chart rankings accurate at the time of publishing.
No comments yet
Leave a comment, write a comment click here to cancel the reply.
Your email address will not be published. Required fields are marked *
Save my name, email, and website in this browser for the next time I comment.
Related Stories
The history behind the hits
All Stories
Submit A Story
Privacy Policy
©Story of Song 2023 | Site by Slate
Privacy Overview
Strictly Necessary Cookies
This website uses cookies so that we can provide you with the best user experience possible. Cookie information is stored in your browser and performs functions such as recognising you when you return to our website and helping our team to understand which sections of the website you find most interesting and useful.
Strictly Necessary Cookie should be enabled at all times so that we can save your preferences for cookie settings.
If you disable this cookie, we will not be able to save your preferences. This means that every time you visit this website you will need to enable or disable cookies again.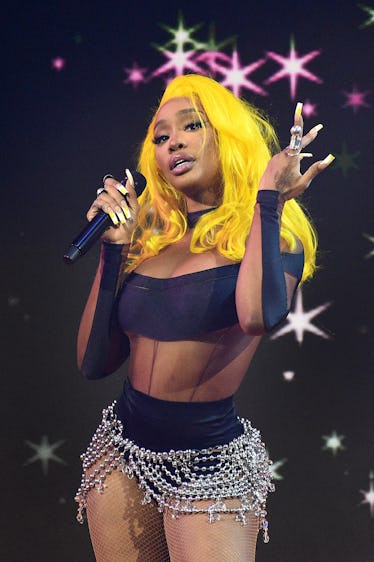 SZA & Phoebe Bridgers Search For Connection On "Ghost in the Machine"
"I need humanity / You're like humanity, drowning in vanity / Craving humanity."
Move aside, CTRL . There's a new SZA project dominating the airwaves. On Dec. 9, the R&B singer dropped her highly anticipated album, SOS. The record is an impressive release and sees SZA embracing those nostalgic, lo-fi synths that put her on the map in 2014. SOS brims with bops; however, it's her track, "Ghost In The Machine," featuring Phoebe Bridgers that truly stands out. It's always the unexpected collaborations that hit the mark. Or, as SZA would say, hit different.
SZA and Bridgers sing about craving human connection. The subtly of their references allude to possible commentary on the music industry. In a November cover story for Billboard , SZA lamented how draining it is to be a high-performing musician. "I could literally burst into tears and run through this wall at any moment. I am effectively falling apart," she said. "Life is f*cking hard. To be expected to do anything at a high level while life is life-ing is f*cking crazy. This isn't meant for a person; it's meant for a machine."
It seems she's elaborating on these emotions in "Ghost in the Machine," reminding herself that she's not a machine but a person. However, it's the constant expectation to churn out content that can often make her feel more hollow than rooted in her body.
View on Instagram
Over synthetic harps, SZA coos about looking for her version of Eat Pray Love but struggling to find it. She's yearning for a stimulating connection— a relationship that can organically grow into something memorable.
"Everything disgusting, conversation is so boring / Heard about what? / 'I hate her, I don't agree, I did it first' / I give a f* ck / I just wanna f*ck, eat, sleep, love happy," she sings.
In the infectious chorus, SZA hints that she found a temporary beau in her search for a connection.
"Can you distract me from all the disaster? / Can you touch on me and not call me after? / Can you hate on me and mask it with laughter? / Can you lead me to the ark? What's the password?" she coos as those soft harps ripple into a symphonic beat.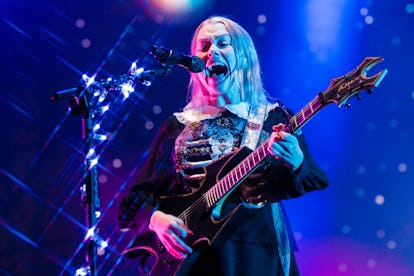 By the second verse, SZA has switched to a pluckier tempo and references robots. She sings,
"Let's talk about A.I., robot got more heart than I / Robot got future, I don't, robot could sleep / But I don't power down, I'm wide open, I'm awake / I'm on autopilot, I'm out of my mind and I'm wide open."
SZA won't be an Ashley O . She isn't a robot of the music industry. She's human in all its mess and glory. Bridgers then comes in with her breathy verse, showing that disillusionment with notoriety crosses genres. She laments a partner for noting how fame changed her friendships. Sure, she might have friends on her payroll. However, her partner didn't need to call her out for it. She already feels the brunt of that reality in her body — something a robot likely wouldn't.
With their hushed voices, SZA and Bridgers' verses settle on the same message: Their careers might force them to operate likes machines, but there's real damage this type of operation causes. Sounds like both artists need a recharge. They've certainly earned them.
Read the full lyrics to "Ghost In The Machine" via Genius .

"Ghost In The Machine" by SZA: The Meaning Behind the Song Broken Down
"Ghost In The Machine" is SZA's collaboration with Phoebe Bridgers on her "SOS" album. Let's break down the lyrics to get at the meaning behind the track.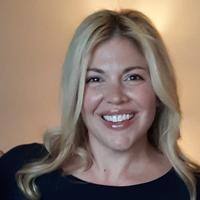 Dec. 10 2022, Published 1:01 p.m. ET
Everyone is talking about SZA 's album "SOS," released on December 9, 2022 — and more specifically, her collaboration with Phoebe Bridgers , "Ghost In The Machine." While the song is obviously open for interpretation by fans, many have already started breaking down the lyrics to understand what SZA and Phoebe are driving at in the haunting tune.
Let's dive into the lyrics of "Ghost In The Machine" and explore what the artists are saying in the song that has the internet abuzz over the early Christmas present.
In "Ghost In The Machine" by SZA, meaning and sound collide.
SZA pumped fans up about her collaboration with Phoebe on the track "Ghost In The Machine" while talking with Hot 97 . She specifically referenced the very unique sound of the track, saying, "It's gonna sound how people think it's gonna sound. It's super alternative and strange." Also, per NME , she talked about working with the songwriter, enthusing, "I'm grateful Phoebe showed up for me [on this collaboration]. I didn't think she'd come to the studio in person, which she did, which was crazy and we laughed and she's hilarious."
Predictably, fans instantly freaked out on social media about the duo creating the song, which according to The New York Times , utilizes mostly computerized tones.
Ghost In The Machine is SO DAMN GOOD! i can't stop listening it's my fave song fr.. stunning lyrics with such a beautiful concept for a song, they blent their genres perfectly and sza's verses and vocals sounding flawlessly on the beat.. it's SOTY y'all pic.twitter.com/LngjgswaYX — alvaro,, (@selsmanic) December 9, 2022
The sound is significant because it leans into the title of the track. The computerized feel of the song is the machine, but so too are the artists themselves, if you listen to the lyrics. For example, per AZ Lyrics , the refrain goes like this: "I need humanity / You're like humanity, drownin' in vanity / Cravin' humanity / You're like humanity, I need humanity."
As Billboard notes, SZA has talked about how working hard in the music industry makes her feel less human. "I could literally burst into tears and run through this wall at any moment. I am effectively falling apart," she said, adding that working at such a "high level," "isn't meant for a person; it's meant for a machine."
As Elite Daily points out, SZA and her co-collaborator do indeed operate like machines in their careers, but the toll on their humanity is real. Consider the name of the album, too. It seems as though SZA is crying out for help, especially given her lyrics, "Everything disgustin'," and "Can you distract me from all the disaster?"
Moises Mendez of Time backs up that notion by saying that he "interpreted 'SOS' as SZA coming to the realization that she is scared of herself and sending out a distress signal to anyone who will listen."
Phoebe is also adrift in the sea of despair too, seemingly, and on this track, sings about "Waiting to feel clean," with her verse also suggesting she's lonely and feels taken advantage of by friends and colleagues. Go ahead and take a listen to "Ghost In The Machine," and see what you think.
Meanwhile, Phoebe Bridgers is the artist of the moment to be sure.
Phoebe is beloved by critics and fans alike, according to Parade , and her fans have even named themselves "Pharbz." The four-time Grammy nominated singer and songwriter grew up in Los Angeles per the Los Angeles Times , and in a short span of time has mounted a triumphant music career that seemingly everyone is talking about.
She even includes Taylor Swift as a huge admirer. The mega-star explained to the Times in an email about Phoebe's talent, "I think that the specificity of Phoebe's lyrics, and the vulnerability she expresses in her voice when she delivers them is what makes her music so deeply impactful and moving for me as a fan."
Meanwhile, the co-collaborator on "Ghost In The Machine" isn't afraid to put herself out there personally as well, having been inspiringly outspoken about suffering abuse at the hands of her former boyfriend Ryan Adams, and having had an abortion.
Is Grammy-Nominated Singer Phoebe Bridgers Married? Lovey-Dovey Rumors Are Swirling
SZA Explores the Destructive Capacities of Love in "Seek & Destroy"
Phoebe Bridgers Called Her Skeleton Suit Wardrobe the "Best Idea Ever"
Latest SZA News and Updates
ABOUT Distractify
Privacy Policy
Terms of Use
CONNECT with Distractify
Link to Facebook
Link to Instagram
Contact us by Email

Opt-out of personalized ads
© Copyright 2023 Distractify. Distractify is a registered trademark. All Rights Reserved. People may receive compensation for some links to products and services on this website. Offers may be subject to change without notice.
Songwriter Interviews
Song Writing
Fact or Fiction
They're Playing My Song
Songfacts Pages
Songwriting Legends
Songfacts Podcast
Amanda Flinner
Bruce Pollock
Corey O'Flanagan
Dan MacIntosh
Laura Antonelli
Leslie Michele Derrough
Maggie Grimason
Nicole Roberge
Roger Catlin
Shawna Ortega
Trevor Morelli
Ghost In The Machine by SZA (featuring Phoebe Bridgers )
Songfacts®:
"Ghost In The Machine" is a song about relationships in the digital age. People use social media for their day-to-day interactions, but the self they present in their digital communications is not their real selves. SZA longs for an authentic human connection where she might get hurt sometimes but also experience love. I need humanity Y'all lack humanity, drowning in vanity Craving humanity
The expression "ghost in the machine" refers to the mind viewed as distinct from the body. British philosopher Gilbert Ryle coined the phrase in The Concept of Mind (1948) for a viewpoint that he considered completely misleading. The title doesn't appear in the lyrics, but it refers to how people stray from their real selves when communicating on the digital machine. Rather than being true to themselves, they say what they think others want to hear.
Phoebe Bridgers joins SZA on the song. She wrestles with the unglamorous realities of stardom, stating the celebrity lifestyle isn't all it's cracked up to be. For her, the ghost in the machine is strained relationships because of long separations and the soulless airport bars and hotel lobbies she frequents.
SZA and Bridgers had been playing festivals together, but because their sets coincided, they never got to meet. Instead, the two connected through DMs on social media. "I didn't think she'd come to the studio in person," SZA told the radio station Hot 97. "She did, which was crazy and we laughed and she's hilarious."
Celebrity Indian guru Sadhguru contributes the outro. SZA and the guru are friends and get together for inner engineering, a process that uses yoga and meditation for personal growth. Sadhguru also appears on the SOS track "Far."
SZA and Bridgers co-wrote "Ghost In The Machine" with: Bridgers' touring drummer and frequent collaborator Marshall Vore. Producer and engineer Matt Cohn. He also worked on The Weeknd's Dawn FM album. SZA's go-to producers Rob Bisel and Carter Lang. Both worked on the majority of the SOS tracks.
Bisel and Lang's production uses strings and acoustic guitars for a hypnotizing soundscape. SZA described it as sounding "super alternative and strange."
SZA gave the song its live debut during her headline show at New York's Madison Square Garden on March 4, 2023. Phoebe Bridgers joined SZA early in her set to perform their collaboration.
More songs from SZA
More songs from Phoebe Bridgers
More songs with titles that are a figure of speech
More songs with titles that are not part of the lyrics
More songs about social media
More songs with a spoken part
More songs from 2022
Lyrics to Ghost In The Machine
SZA Artistfacts
More Songfacts:
Like A Prayer Madonna
Madonna's hit "Like A Prayer" debuted in a Pepsi commercial, but Pepsi pulled the ad the next day when the controversial video appeared. Madonna got to keep her $5 million endorsement money.
Follow Your Arrow Kacey Musgraves
Kacey Musgraves originally offered "Follow Your Arrow" to her friend Katy Perry. However, Perry thought Musgraves should record the song herself as it seemed, "like something that you would totally say."
Kickstart My Heart Mötley Crüe
"Kickstart My Heart" is about all the ways Motley Crue gets their blood flowing without drugs. It was inspired by their bass player Nikki Sixx, who claimed he had to be revived with a shot of adrenaline to the heart after an overdose.
Africa Toto
A key line in "Africa" is "I seek to cure what's deep inside, frightened of this thing that I've become," which is about drifting away from what you really want in life. Toto keyboard player David Paich, who wrote the song, felt his work was consuming him.
Papa Was A Rollin' Stone The Temptations
The first line of "Papa Was A Rollin' Stone" is "It was the 3rd of September," which is the day lead singer Dennis Edwards' father died.
She's A Rainbow The Rolling Stones
It was never a big hit, but "She's A Rainbow" became one of the most popular Rolling Stones songs in the digital age when it started showing up in commercials (iMac, Photoshop), and TV shows (American Horror Story: Coven, Ted Lasso).
Editor's Picks
Jackie DeShannon - "Put a Little Love in Your Heart" They're Playing My Song
It wasn't her biggest hit as a songwriter (that would be "Bette Davis Eyes"), but "Put a Little Love in Your Heart" had a family connection for Jackie.
Edwin McCain Songwriter Interviews
"I'll Be" was what Edwin called his "Hail Mary" song. He says it proves "intention of the songwriter is 180 degrees from potential interpretation by an audience."
Scott Gorham of Thin Lizzy and Black Star Riders Songwriter Interviews
Writing with Phil Lynott, Scott saw their ill-fated frontman move to a darker place in his life and lyrics.
Colbie Caillat Songwriter Interviews
Since emerging from MySpace with her hit "Bubbly," Colbie has become a top songwriter, even crafting a hit with Taylor Swift.
Gary Numan Songwriter Interviews
An Electronic music pioneer with Asperger's Syndrome. This could be interesting.
We Will Rock You (To Sleep): Pop Stars Who Recorded Kids' Albums Song Writing
With the rise of Kindie rock, more musicians are embracing their inner child with tunes for tots - here, we look at pop stars who recorded kids' albums.
Songfacts® Newsletter
A monthly update on our latest interviews, stories and added songs
Information
Terms of Service
Our Privacy Policy
Google Privacy Policy
Songfacts API
Music History Calendar
Song Licensing
Affiliate Disclosure
Contribution
Suggest a Songfact or Artistfact
Message Boards
Songfacts Writers
©2023 Songfacts, LLC
"Ghost In The Machine" lyrics
Recent Song
Way to lyrics, header ads widget.
Latest Songs 2023
Best Of 2022
Best Of 2021
Best Of 2020
SZA - Ghost in the Machine Lyrics
Ghost in the Machine Lyrics
Details About Ghost in the Machine Song
Knowledge & facts, all songs from " sos " album, you may like these posts, post a comment, social plugin, sponsor ad 1#, top artist of the week.
Taylor Swift 99
Rod Wave 54
Madison Beer 15
Sponsor Ad 2#
Popular songs of the week.
Drake & J. Cole - First Person Shooter Lyrics
Drake - Daylight Lyrics
Drake - Virginia Beach Lyrics
Drake - Members Only Lyrics
Drake & 21 Savage - Calling for You Lyrics
Menu footer widget.