Ghost Island (twist)
Ghost Island is a twist used in RSurvivor and was used in the series' fifthteenth season, Survivor: Ghost Island .
Ghost Island provides an opportunity for a castaway to gain some type of advantage or disadvantage from RSurvivor past.
Twist History [ ]
Ghost Island was the main twist in Survivor: Ghost Island . After winning the first immunity challenge, Tinakula had the choice to send someone to Ghost Island, in which that person would be immune from elimination. They decided to send Mechi in order to prevent him from being an automatic first boot again. Mechi was voted out at his very next tribal council though, setting the precedent of players wanting to avoid Ghost Island.
Later on Ghost Island was decided by top scorer or random draw and most players were either actively avoiding it or working with their tribe and being transparent. This was all fine and dandy until Quincygate. Quincy revealed himself to be Choc from Survivor: Rome and that he had been getting information from the spec lounge via Spaz , the sole survivor of Survivor: North Shore , who revealed himself to actually be Roman from Survivor: Renaissance and Survivor: Rome . They told all of the players left in the game about who had what advantages from Ghost Island. To combat this, Ghost Island reset and everyone's advantages were removed. The merge restarted Ghost Island.
At the merge, players could submit their score towards Ghost Island or immunity. The other options were by purchasing a trip from the survivor auction or random selection. Bailey went to the first few trips in a row and became the most powerful player in the game which is also what led to his demise. He gifted his advantages to Spencer in order to keep them in play. As the season neared the end, Ghost Island became more of a social place with less powerful items.
The last few trips included a chat with former winners as well as an option to choose an urn to have the votes read in and test the player supersticions.
Shelby was the first female sent to Ghost Island.
He is also the first person to go twice in a row.
Bailey has the most consecutive visits in a row.
Bongo has attended Ghost Island the most. He was there five times.
References [ ]
1 Safety Without Power
2 Wall Kickers
Search Search Please fill out this field.
Sweepstakes
Survivor: Ghost Island cast was told before game about final four twist
California Dreams was better than Saved by the Bell. There, I said it.
Controversy erupted during the Sur vivor: Heroes vs. Healers vs. Hustlers finale when it was revealed that nobody would be voted out at the final four and that two people instead would battle in a fire-making tiebreaker instead. That meant that the person who was assured to go home in fourth place, Ben Driebergen, instead made it into the finals, where he beat Chrissy Hofbeck and Ryan Ulrich.
Conspiracy theorists (including a few former players) turned to social media to accuse the show of some shady shenanigans to guarantee that Ben made it to the end, essentially charging the show with coming up with the twist on the fly to get its chosen contestant — and presumed fan favorite — to the million-dollar check.
As someone that has reported extensively on this program since it first burst on the scene in the summer of 2000, I do not under any circumstances believe anything was rigged at the last minute to get a specific player into the finals. In fact, a standards and practices rep from CBS is on location at all times to ensure all issues of fairness are followed. This includes things as small as making certain that host Jeff Probst gives the exact same instructions to all tribes before a challenge. The show takes its integrity very seriously.
That doesn't mean I am a fan of the final four twist though. While the new wrinkle was not put into place to help the player Ben specifically, it was put in place to help a player like Ben — or Malcolm Freberg in Survivor: Philippines , or Kelley Wentworth in Survivor: Cambodia , or David Wright in Survivor: Millennials vs. Gen X — deemed the most worthy to win who then gets cut right before the finals. That's essentially what Probst told me after the Heroes vs. Healers vs. Hustlers finale.
"This idea came about to solve a problem that has bothered me for years," said Probst. "If someone plays a great game and gets to the final four, it has always bothered me that the other three can simply say, 'We can't beat him so let's all just vote him out.' So this year we decided to make a change. If you get to final four, you are guaranteed a shot to earn your way to the end. And if you are the one to win the final four challenge, you are in charge of who you take and who you force to fight for it in a fire-making showdown. And of course, it goes without saying, we got lucky with a huge million-dollar showdown between Ben and Devon. It was electric."
Personally, I find there being no vote-out at the final four to be a continuation of the slippery slope begun when the show moved from a final two to final three format back in season 13 because the best player was often cut at the three spot, leading to an underwhelming final choice — which, admittedly, was a problem. Probst and I have had a healthy and friendly disagreement about that move for over a decade, and now may get to discuss and debate this latest twist moving forward. That's because the final four fire-making challenge is not, by any means, a one-and-done thing. "Yes, that will be a new format change, and will appear in next season, Survivor: Ghost Island ," Probst told me then.
But I'm not the only one he told. Unlike the contestants of Heroes vs. Healers vs. Hustlers , who were blindsided by the move, the players of Ghost Island (which premieres Feb. 28 on CBS) were, in fact, informed of it before the season began and could therefore strategize around it knowing that someone would not be voted out at the four spot.
This became clear when I asked each of the Ghost Island cast members a few days before filming began to name their favorite Survivor twist ever and Bradley Kleihege responded, "I think my favorite twist is the twist at final four where the person who wins picks a person and the other two make fire." But how did Bradley even know about that twist since the Heroes vs. Healers vs. Hustlers season in which it was unleashed had not even aired yet? Some further digging uncovered that yes, the players were informed by production before the season started about the new twist. But why?
The reason is pretty simple, and a question of timing. Production likes the cast of a season to be caught up on all the latest changes and additions to the game's format when they go out to play (so that way they don't seem clueless about things viewers already know about, having watched it play out on TV). Since Ghost Island started filming just a few weeks after Heroes vs. Healers vs. Hustlers finished filming (and before it had aired), they would not have seen the new development and therefore had to be informed by production so they were up to speed like the viewers by the time their season hit TV.
It otherwise would seem a bit odd for the season 36 players to be all shocked and confused at the finale by a final four twist that we, as viewers, all knew was coming. Letting the contestants know about the change in format essentially puts players and viewers on the same page going into the season, which makes total sense.
It now will be interesting to see how the contestants react armed with this new knowledge about what happens once they get down to four players, and equally interesting to see if the show sticks with it heading into season 37 in the fall. While, as stated, I am not a fan of the new final four format, I do think the show needs to continue to take risks and try things out to evolve and stay fresh, and therefore I do not begrudge the producers giving it a trial run for a season or two.
You have to experiment when you are approaching 40 seasons of a show, and there is nothing wrong with a few of those experiments not working out. In fact, it is to be expected. I just personally hope this particular wrinkle is not here to stay. But if it is, the silver lining is that it gives Probst and me a new healthy debate in which to engage, and those are always fun.
Speaking of debating things, I asked all 20 of the Ghost Island castmembers to reveal their picks for the best Survivor twist ever, and you can see their responses in the video above. And not that anyone asked me, but my favorite twist is probably the fake merge in Survivor: Thailand . Brilliant.
Survivor: Ghost Island premieres Feb. 28 on CBS. For a crazy amount of coverage of the upcoming season, check out our Survivor hub and follow Dalton on Twitter @DaltonRoss .
By clicking "Accept All Cookies", you agree to the storing of cookies on your device to enhance site navigation, analyze site usage, and assist in our marketing efforts.
Surviving Tribal
Robert Voets / Medley arranged by CBS
Survivor Ghost Island: The first twist is immediate, complicated
"one bad decision can haunt you forever" seems to be the theme of survivor ghost island, but for some players, a crucial decision will happen very early..
This season has been set up to pay homage to the errors of past players, as Survivor Ghost Island will offer up the relics of past seasons as a tribute to the ongoing gameplay of this season. However, before any of the players have the opportunity to make amends for players' past mistakes, Jeff Probst will propose a challenge to select players that will set the course for the rest of the season.
Jeff Probst has provided The Hollywood Reporter a teaser about the upcoming season, revealing that the game starts piling tough decisions right at the marooning. Malolo and Naviti tribes will select their leader, who will then pick one player to complete an athletic obstacle course and another to solve a table puzzle. The winning tribe gets a huge shelter-building kit, while the losing tribe has their fishing gear removed.
Here's the twist; at the table puzzle, an hourglass will be poured, counting down grains of sand until it is emptied at the top. The tribe leader can decide to pull a lever, forfeit the challenge and still keep their fishing gear, but only while that hourglass is pouring sand. The losers would still be able to fish, but the winners would get a bonus flint and a "healthy supply of eggs" due to the other tribe leader's decision.
Effectively, this Survivor Ghost Island early twist paints a huge target on both tribe leaders beyond being simply designated tribe leader. The winning tribe leader may have a strong foothold into the early season, but they definitely obtain a threat level due to early success. The losing tribe leader has to make a Sophie's Choice -tier decision, and an unknown number of people are bound to be unhappy.
It's unwieldy, complicated and throws more gameplay twists into a game of social politics. And that's before anyone gets sent to Ghost Island, where they may have to make a calculated gamble! Who knows; it sounds like it could make for great television, but we'll have to see if there are unintended consequences from this twist.
Published on 01/31/2018 at 7:40 PM EDT
Last updated on 01/31/2018 at 7:40 PM EDT
Surviving Tribal 5 years Survivor Ghost Island: Some castaways can't make fire
Surviving Tribal 5 years Survivor Ghost Island cast: Desiree Afuye will persevere
Surviving Tribal 5 years Survivor Ghost Island: Season 36 castaways' Twitter, Instagram accounts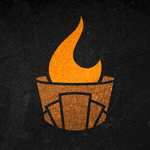 FanSided.com
Our 300+ FanSided Sites
Oscars Nominations 2024
Predictions, best picture.
Oppenheimer 13/2
Killers of the Flower Moon 15/2 -
Poor Things 9/1
Best Actress
Emma Stone 19/5
Lily Gladstone 5/1
Carey Mulligan 11/2
Cillian Murphy 18/5
Leonardo DiCaprio 9/2
Bradley Cooper 5/1
Best Supporting Actress
Da'Vine Joy Randolph 4/1
Emily Blunt 5/1
Danielle Brooks 5/1
Best Supporting Actor
Robert Downey Jr. 18/5
Robert De Niro 4/1
Ryan Gosling 5/1
Grammy Nominations 2024
Album of the year.
Taylor Swift 9/2
Olivia Rodrigo 7/1
Record of the Year
Miley Cyrus 5/1
Taylor Swift 5/1
Song of the Year
Miley Cyrus 11/2
Ice Spice 4/1
Coco Jones 6/1
PinkPantheress 8/1
'Survivor' controversy: Is the Ghost Island twist a bust? [POLL]
" Survivor " fans, is Ghost Island a bust? Specifically, we're talking about the twist itself and not the overall 36th season of CBS's reality TV show. In fact, this season's cast makes for great TV and we can't wait to see how next week's second tribe swap will shake things up. But the twist of having castaways visit Ghost Island where they're supposed to come face to face with the mistakes of past players hasn't really panned out as fans hoped it would. Let us know your thoughts on Ghost Island by voting down in our poll.
SEE 'Survivor' Winners List (Seasons 1 – 35)
Over the course of the first five hours of "Survivor" Season 36, five different people have visited Ghost Island. As a refresher, here's a look back at whether they were given the chance to play for a potentially game-changing advantage:
Jacob Derwin was offered a game and he chose to play it
Donathan Hurley was NOT offered a game
Chris Noble was NOT offered a game
Kellyn Bechtold was offered a game and she chose NOT to play it
Stephanie Johnson was NOT offered a game
Thus, Jacob so far has been the only castaway to play a game at Ghost Island. His prize for winning the game was the legacy advantage from "Survivor: Game Changers," which he had to will to someone on the opposing tribe. Jacob gave the advantage to Morgan Ricke , and when she was voted out she then willed it to Domenick Abbate . Kellyn decided not to play her game because if she lost then she wouldn't have been allowed to vote at the next tribal council.
SEE 'Survivor: Ghost Island' winner predictions: Laurel Johnson jumps to the lead after learning about Domenick Abbate's idol
In our exit interview podcast with Stephanie , she reveals whether she would have played a game if she'd been offered one by the "Survivor" gods. "Oh, hell yes! Yes, I was expecting to play the game," Stephanie tells us. "From my vantage point, there wasn't an option. Ghost Island ended up being not the greatest thing for me."
Of course, Ghost Island isn't the only place where castaways are being confronted with the mistakes of past players. Michael Yerger found one of James Clement 's two idols from "Survivor: China," and Domenick dug up Andrea Boehlke 's hidden immunity idol from "Survivor: Caramoan." Michael ended up playing James' idol incorrectly , while Domenick is still holding onto Andrea's idol.
SEE exclusive odds: Who will win 'Survivor'?
Be sure to make your predictions so that the contestants can see how they're faring in our racetrack odds. You can keep changing your predictions until just before the next episode airs on CBS. You'll compete to win a spot on our leaderboard and eternal bragging rights. See our contest rules and sound off with other fans in our reality TV forum . Read more Gold Derby entertainment news .
'Survivor' Winners List (Seasons 1 - 35)
More News from GoldDerby
Stay informed with our weekly Newsletter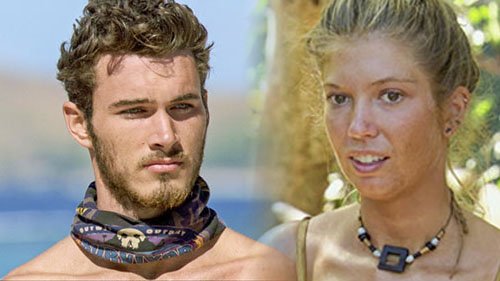 Exclusive – Survivor: Ghost Island's Jenna Bowman and Michael Yerger, Victims Of New Survivor Twist
By Tom Santilli
It was two-for-the-price-of-one on Survivor: Ghost Island this week, when a game twist sent the remaining 10 contestants scrambling. In the end, two more Malolo bit the dust, one who was a fan-favorite and the other whom just couldn't seem to catch a break.
If you missed any of the action, you can catch up with our  Episode 11 Recap , as well as checking out the  Podcast  below.
CLICK THE CONTINUE READING BUTTON FOR MORE!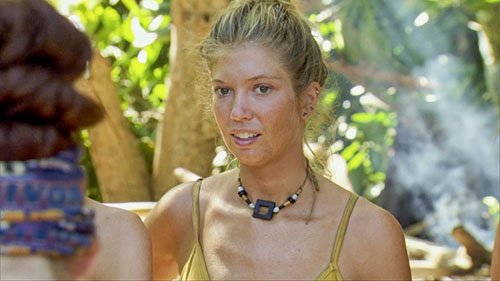 The first one to go this week was Jenna Bowman , who started the game on the Malolo tribe and whose game fully epitomizes this season's "curse" theme. Constantly back-pedaling, Jenna was given scant screen-time throughout much of the season, and never really had a chance to get a foothold in the game due to constantly being in the minority alliance. She wasn't even given a proper send-off, being told by Jeff Probst to immediately report to the jury, and then was robbed of her traditional credit-sequence good-bye due to the double-vote-out episode. Along the way though, Jenna did build some bonds, namely with Sebastian , whom she is reportedly dating in real life (listen to the Podcast for all the gossip).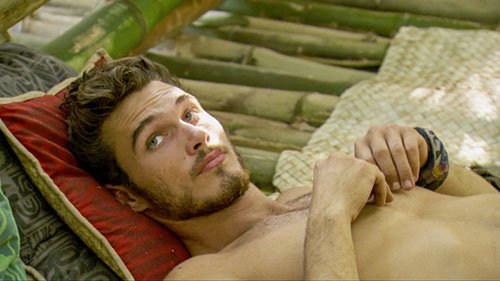 The big blow to many viewers this week was that Michael Yerger also saw his torch get snuffed. Michael was a stand-out from the minute he stepped foot on the beaches of Fiji, and if there was ever a young man who was capable of lying-up about his age, it was him. Michael came in as the youngest to ever play the game and set himself up to return on some future season. As mentioned in the episode recap, Michael had it all: The social game, the strategic prowess, the physical ability and the intangible instincts that made him a super-threat. It wasn't like the others didn't know this: Michael received 15 votes – and played two Idols – along the way, before finally losing out due to what could be called more bad luck, when he was selected yet again to be in the minority alliance at a Tribal. Bad news for him: His last Tribal Council in the game put him on the same tribe as Dom and Wendell , two Survivor sharp-shooters who were not going to miss out at their chance to take out one of the game's biggest targets.
I had the chance to speak to both  Jenna and Michael  today on the  FilmSurvivor Podcast  (the  full audio of which you can find and download at the bottom of this article ). But here are some highlights from the interviews: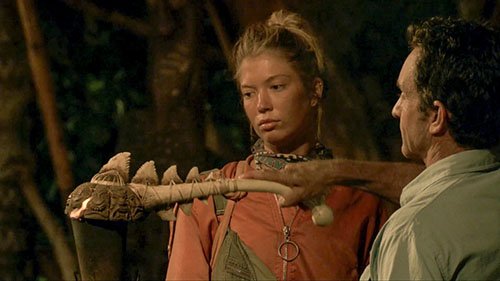 JENNA INTERVIEW
On how tough it was to get voted out and then have to go immediately to jury:
Jenna Bowman: I don't know, I just feel like I honestly wasn't processing, wasn't paying attention. I was pretty infuriated, I had just been blindsided by someone that I trusted. Then all of sudden your torch is snuffed, you have to turn around and sit on the bench, as they're all exiting and look in the eyes everyone who just betrayed you. It was hard, and then to top it off, you have to sit there and all of a sudden be in juror mode and have everyone walk in and see that you just got voted out. All you want to do is go process things and decompress and maybe even cry or whatever you need to do, and then on top of that, I have to watch my fellow alliance member Michael get voted out too. So it was a hard night.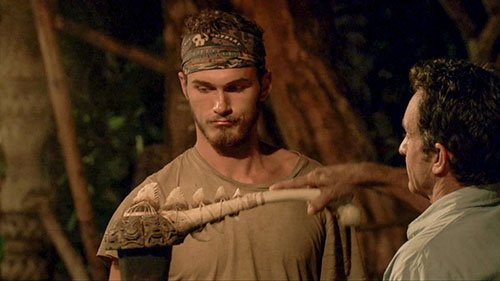 MICHAEL INTERVIEW
On dealing with his popularity on the show:
Michael Yerger: The love has been amazing, I'm absolutely humbled and taken aback by the response. I'm so, so happy and grateful that I got to play the game. I'm proud of my game. It's just been really nice having the Survivor community, which I've been a part of and a fan of for so long, you know it really is just full-circle for me as a fan and I just couldn't be more thankful and pleased.
On lying about his age:
Michael: You know, it's a hard call. People can see youth as a good thing and they could say, oh he's just a kid let's keep him around. Or they could just not take me seriously and think that I'm just naive to a sense. So that definitely could have worked for or against me but at the same time, I'm not wanting to play the game unless I have a good shot of winning and I don't want people to not take me seriously or just discount everything. So going in I just wanted to maintain the credibility, I just wanted to be a normal guy, a normal player, without any preconceived notions that I would be different or would stick out for any reason. So I just wanted to clear the table immediately, and just keep that on the back-burner and use it if I needed to. I didn't know what the cast was like, I didn't know how they'd feel, or if they'd feel insulted, I just had to judge that and if I had made it to Final Tribal I still wouldn't even be able to tell you right now what I would have done, whether I would have revealed it or would have maintained that lie. But I'm pleased with the decision I made and I definitely think it helped me, just looking at the game thus far.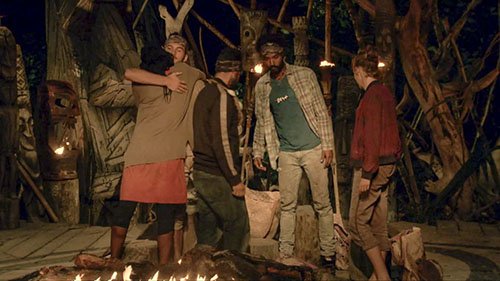 Be sure to follow me on Twitter –  @tomsantilli  – and on  Facebook , for all of the latest  Survivor  coverage, interviews, and movie reviews.
TELL US: WHAT DO YOU THINK ABOUT JENNA'S ELIMINATION? WHAT ARE YOUR THOUGHTS ON MICHAEL'S?
Photo Credit: CBS/Monty Brinton/Robert Voets/Timothy Kuratek/Jeffrey Neira/Michele Crowe
Tom Santilli is an entertainment writer/journalist who has been covering Survivor professionally since 2010 (he has been a devout fan of the show since Day One). Tom has interviewed many of the "A-List" Survivors including Richard Hatch, Russell Hantz, Sandra Diaz-Twine, John Cochran and countless others (see his podcast - The FilmSurvivor Podcast - on iTunes and/or Podbean). In 2012, he became a voting member of the Survivor Hall of Fame, one of just a handful of press members to do so. Tom has also been a guest on the popular, "Rob Has a Podcast," hosted by Survivor Rob Cesternino. Tom is also the on-air Film Critic for ABC-affiliate WXYZ Channel 7 Action News in Detroit, and also is the Co-Host and Executive Producer of the TV show "Movie Show Plus" (www.movieshowplus.com). He's also a member of the Critics Choice Association. Tom has been a part of RealityTea.com as the resident Survivor, Big Brother and Celebrity Big Brother blogger since 2016. Prior to this, he covered Survivor as the National Survivor Examiner for Examiner.com.
Follow Tom on Twitter - @tomsantilli.
Share article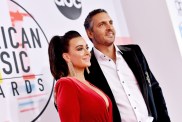 Report: Kyle Richards and Mauricio Umansky's Separation Is for a 'Juicy Storyline' on RHOBH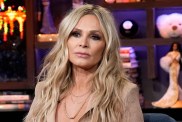 Real Housewives Who Got Caught Cheating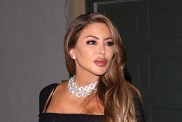 Larsa Pippen Attends Bethenny Frankel Dinner With Rachel Leviss and NeNe Leakes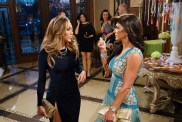 Teresa Giudice 'Refuses' To Confront Melissa Gorga On-Camera for RHONJ Season 14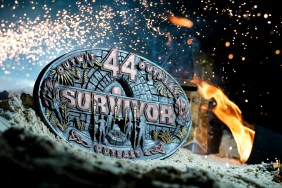 Survivor 44 Episode 9 Recap: Chaos Rains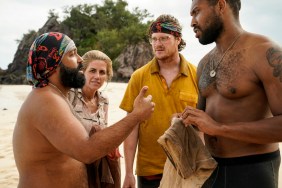 Survivor 44 Episode 8 Recap: The Three Stooges Strike Back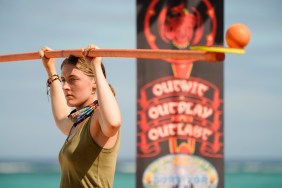 Survivor 44 Episode 7 Recap: Love Hurts
Survivor 44 Episode 6 Recap: Earning The Merge