Instant Tip Payouts
Accept Cashless Tips
About Tip Distribution Software
Success Stories
Restaurants
Stadiums & Entertainment Venues
Private Clubs
Hospitality Employees
Franchise Restaurants
Multi-location Restaurants & Hospitality Groups
Independent Restaurants
Pizza & Other Delivery
Cafes & Bakeries
Bars, Clubs & Nightlife
Hotel Food & Beverage Outlets
Restaurant Types
Restaurant Employees
Advisors & Vendors
Users & Friends
Integration Partners
Restaurant and Hospitality Consultants
Accountants
POS Hardware / Resellers
User & Friends
Free Tip Pooling Calculator Templates
Digital Tipping Guide for Restaurant Pros
Downloadable Restaurant Tools
What Are Ghost Kitchens: Everything You Need to Know
In case you haven't heard: ghost kitchens are kind of having a moment.
Also called virtual, cloud, delivery-only, shadow, and dark kitchens, ghost kitchens are a relatively new concept that emerged in the past year or two. But in 2020 — thanks, in large part, to COVID — they've become a legitimate and even preferred alternative to starting up a full-fledged restaurant. 
Here's the lowdown on ghost kitchens: what they are, why they're gaining momentum, and four basic steps to launching your own ghost kitchen. 
What's a ghost kitchen?
Ghost kitchens are essentially restaurants without the dining space. Their focus is to sell and fulfill online food orders for delivery using third-party apps like Grubhub, UberEats, and DoorDash, or with their own delivery operation. As a result, they typically have no visible storefront.
Because the concept is still evolving, there isn't a hard-and-fast definition of a ghost kitchen.(It's also worth noting that the industry hasn't landed on consistent terminology , so phrases that fall under the "ghost kitchen" umbrella — e.g., virtual restaurants — could mean slightly different things, depending on who you ask.) With that being said, there are a few common ways ghost kitchens can be structured. 
Using a shared commissary spaces
These ghost kitchen facilities that are not located within a restaurant, so they're strictly for delivery-only purposes. Several independent brands may use a shared kitchen facility simultaneously, or there may be multiple in-house brands developed and operated by a single management team. 
Launching virtual "spin-off" brands 
Some dine-in restaurants are launching virtual, delivery-only restaurants, and they're leveraging their current kitchens to do so. As an example: Chicago-based Frato's Pizza has always made and served pizza to dine-in customers. But recently, the owner has launched four "spin-off" restaurants from the same kitchen, including a milkshake concept and a grilled-cheese concept. While Frato's continues business as usual, the four virtual restaurants operate as delivery-only. 
Renting out restaurant kitchens
Another trend we're seeing: some restaurants are renting out their own kitchens to accommodate ghost kitchen brands that need space and equipment, creating an additional revenue stream for establishments that may be experiencing lower volume due to Covid.
Why ghost kitchens are appealing in 2020
Ghost kitchens are gaining traction quickly in 2020 for a myriad of reasons — with Covid leading the pack.
Even in pre-pandemic times, the average American orders out at least once a week , while more than 20% of Generation Z gets delivery more than three times a week. Those numbers are only going up as a result of Covid. Plus, restaurants are operating at reduced capacity, and patrons are more cautious about dining out. Ghost kitchens are a way that restaurants can take advantage of the boom in delivery orders without losing money on unused dining space (and all the costs that come with keeping it up).  
Another factor driving the ghost kitchen trend is the rise of the gig economy, in which ghost kitchens can hire freelancers to make deliveries at a fraction of the cost of third-party apps like GrubHub, UberEats, and Postmates. 
Rising real estate prices are also contributing to this trend. Why pay tens of thousands of dollars to open up a dine-in experience when you can rent out a much smaller space and hire delivery drivers for much cheaper?
Pros and cons of ghost kitchens
Here are a few of the pros and cons that both restaurant owners and their customers can expect from ghost kitchens.
Low overhead : As we mentioned above, not only is real estate often cheaper, but ghost restaurants don't have to invest in the costs of hosting a dine-in experience like furniture, decor, and menu printing costs.
Faster opening times : Ghost kitchens can simply rent out space in existing facilities, so time-to-launch is dramatically decreased. 
Convenience : Delivery-only makes it easy for customers to enjoy restaurant-quality food, especially during the pandemic. 
Additional revenue streams : Established restaurants have the opportunity to generate additional revenue by renting out extra kitchen space to third-party ghost kitchen brands, or by launching delivery-only spin-offs from their own kitchen. 
Flexibility : Ghost kitchens can adapt quickly as market conditions or customer preferences change. 
Additional costs : If you're an established restaurant adding on a virtual brand, there is an up-front investment involved, should you decide against running your own delivery operation. 
Lower-quality customer experience : In the hospitality industry, building customer relationships and loyalty is all about experience. That's harder to control when you're running a ghost kitchen. 
Brand awareness challenges: Though online visibility can help a restaurant, it also has to compete with the hundreds of other restaurant brands that can be found online. And because they all deliver, this means differentiators (like a prime location) won't necessarily play into a customer's decision. 
4 basic steps to setting up a ghost kitchen
Interested in setting up your own ghost kitchen? While it's simpler, in some ways, than setting up a traditional restaurant, it's also a relatively new concept — which means there's a lot of uncharted territory. Here are four things to do if you're considering launching a ghost kitchen. 
Do your research : There aren't a lot of templates for starting up a ghost kitchen, so you may have to get creative when you're looking for resources. Seek out advice from teams who have been there, done that and learn from their successes (and mistakes).
Define your concept : You don't have to worry as much about location and ambience, which means your menu is really going to be the star of the show. Who are you competing against? How will you stand out? How will you make your food to-go friendly? 
Find your space: When considering where to set up shop, so to speak, location may not matter as much since customers won't be coming to you. But you do need to think about spaces that are suitable for cooking, whether it's an existing kitchen space that you rent, a shared space, or your own facility. And if there are going to be multiple vendors using your space, is there ample room for comfortable cooking conditions and the supplies you need to start operation? You'll also need to think about insurance coverage and safety inspections, among other things. 
Create a marketing plan : Once your concept and brand are established, you need to form a marketing plan with a heavy digital focus. Social media , digital ads, and a polished website will all help with this effort.
If you've got your heart set on launching a restaurant but are worried about the up-front investment — or if you're in the business but want to give a new concept a spin: the ghost kitchen model just might be for you.
Keely Hungate
You might also be interested in...
Rock N' Roll Sushi Trades Tip Cards for Kickfin's Digital Tipping Platform
North High Brewing Opens 5 New Locations with the Help of Kickfin
Fifty/50 Restaurant Group Saves Managers 2 Hours Per Shift with Kickfin ​
Get a free demo.
What You Need To Know About Ghost Kitchens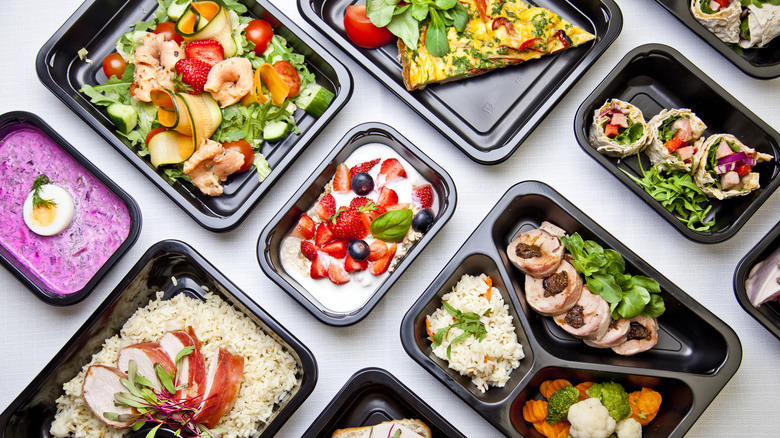 If you've ordered from a food delivery app , chances are, you've encountered a ghost kitchen and didn't even know it. You might've used a delivery app to order from one of your favorite chains or a nondescript restaurant selling chicken wings. The term "ghost kitchen" or "cloud kitchen" describes commercial kitchens designed to make food only for delivery. You won't find seating, a host, or even bathrooms. Delivery-only isn't a new concept since many restaurants like pizza places have capitalized on this model for decades. That said, the growth of apps like Uber Eats, Grubhub, and DoorDash and the global shutdown changed the way people eat out.
Marker found the "equivalent of 90% of the U.S. population" began ordering delivery services in 2020. Restaurant Dive reports increased focus on takeout even before 2020 with more than half of respondents in a National Restaurant Association survey saying apps were more important than two years prior. Restaurant Owner reports delivery platforms are expecting over $43 billion spent on food delivery by 2022. In other words, the delivery trend is expected to stick around.
The lower costs for running a ghost kitchen can't be ignored. Entrepreneur explains ghost kitchens eliminate dining room expenses, lower rents, and reduce labor. The reality of ghost kitchens can be less appetizing due to missing regulations, social media angst, failed celebrity brands, and Silicon Valley tracking everything you eat. The real question is who is making our food?
A ghost kitchen might be masquerading as you favorite brand — or as a local shop
Many customers won't buy food from a name they don't recognize, and for good reason. To solve this problem of name recognition, Entrepreneur reports ghost kitchens are building customers by partnering with well-known brands to expand their delivery reach through commercial kitchens. Where the model gets complicated is that the news site claims some ghost kitchens will build a reputation, then drop the franchise fees of a big name before switching to their own brand. The customer all the while doesn't realize what's going on behind the scenes. 
Roaming Hunger explains that a popular restaurant such as Canter's diner in West Hollywood rents facilities for multiple ghost kitchens, but when someone orders from the app the customer assumes the sandwich is coming from the original location. Most people might not care if they trust the brand. Marker reports Chipotle is taking on this model to reach untapped markets while fast-food brands Chick-fil-A and Arby's use catering kitchens to replace drive-thru sales.
Some brands are using alternative names that sound like a mom-and-pop shop. For example, a user on Reddit revealed that  Chuck E. Cheese used the name "Pasqually's Pizza & Wings" to sell its food in Philadelphia through Grubhub. The chain was listed under the fake restaurant in locations across the country. The takeaway here is to do a little bit of research on new brands if you don't want wings from a cartoon rat.
Ghost kitchens rely on expensive delivery apps at a cost to customers
Anyone who's received soggy, cold delivery to their door knows running a successful delivery restaurant relies on more than just good food. Entrepreneur reports delivery is a challenge for many brands and apps can squeeze out 20% to 30% from the cost of each order. Business Insider explains those costs don't even include credit card fees. Most restaurants operate with small profits, so any loss to their margins can be devastating. Ghost kitchens are supposed to fix this issue by eliminating other costs such as additional labor, the site says. Some restaurants argue this isn't true.
Delivery apps aren't aiming added costs only at restaurants. The New York Times found delivery apps will increase costs not only by adding service fees, delivery fees, and "miscellaneous" fees to customers, but some restaurants will list meals for a higher price on the app than in the restaurant. The report found Uber Eats to be the most egregious with markups of 91% more than if you had walked into the building yourself, as well as 61% with Postmates, 46% with DoorDash, and 25% for Grubhub. We'll let that sink in as you check your bank account.
Ghost Kitchens are only temporary options for some restaurateurs
Ghost kitchens turned out to be a temporary solution in the face of shuttered dining rooms. Bon Appétit  says small and independent restaurants are moving to the less-conventional kitchen spaces, such as Baltimore chef Jasmine Norton renting from a hotel, to produce delivery and takeout. The article says the chef reduced profits by 90% from her location as a neighborhood oyster bar before the pandemic. To be fair, how many people are truly looking to order oysters on demand?
On a much different scale, Restaurant Business reports Wendy's is using temporary ghost kitchens to reach areas in cities around Canada, but also in Los Angeles, Chicago, the Dominican Republic, and the Philippines, where finding a drive-thru location has proved difficult. The fast-food chain partnered with one of the major players in the ghost kitchen industry, Reef. Seriously, these guys are either everywhere or their PR department is working overtime. Reef makes food on behalf of brands like Wendy's claiming to use "different frameworks" to experiment in this expanding landscape, says Restaurant Business. The emphasis on a ghost kitchen as a temporary solution might signal that the boom for commercial spaces might not have the longevity that tech investors hope.
Only the most basic foods seem to be successful
Don't expect huge innovation to be coming from ghost kitchens, at least not in terms of menu. Restaurant Owner found for most "successful" ghost kitchens are run by a third-party umbrella company, such as CloudKitchen or Reef, employing its own delivery staff and crafting multiple types of food from one kitchen. Often the ghost kitchens operate their own brands, but the outlet says the key is a paired down and flexible menu. Specialy sourced ingredients or a niche cooking expertise doesn't play well. The idea is to sell comfort foods anyone can make with minimal experience and reach across as many apps as possible. 
Virginia's 13 News Now tracked how large and small brands are using the popularity of delivery apps to create menu favorites — think fries, burgers, and Indian takeout — under what are listed as separate brands focusing on a single dish or a handful of related dishes. The news outlet listed a Norfolk Indian restaurant selling "deconstructed samosas" and a hot pot restaurant selling ramen, each under different names run by a third-party ghost kitchen. It might sound like a great side hustle for small businesses, but the site says it's often corporate brands such as Chilis, Applebees, or Ruby Tuesday selling "just wings" under a different name. Classic bait and switch or business as usual? You decide.
Low costs doesn't equal success
Ever wonder why a brunch place selling a $12 pancake might complain about how tough business is? Modern restaurants are expensive with unpredictable operations. Marker explains the median starting price of a new restaurant can be about "$450 to $525 per square foot." By December 2020, Marker reports 100,000 restaurants closed permanently and insurance companies claimed to "not cover pandemics" despite mandatory "business interruption insurance" for such periods of closure being the norm in the industry. Who knew insurance companies were known to be so stingy?
Low cost of operation is one of the main selling points for ghost kitchens. Trimming down on labor, rental, and complicated sourcing (where your in-house supplies are now to spontaneously spoil) should mean a leaner more effective business — or does it? Roaming Hunger says not so fast because competition from corporate brands, marketing gurus, and restrictions on where you can find these commercial kitchens presents different challenges for restaurants. Any first-time business owner in the food industry is open to risk with the odds stacked against them, the site says.
It's still a wait-and-see game for the ghost kitchen boom to see which players might be successful and which suffer from the different but similarly prohibitive costs of doing business. For now, it looks like only big tech  will be capable of withstanding the heat.
Big tech companies are pushing the ghost kitchen concept
Silicon Valley is coming for your takeout. While it should be obvious that tech companies are running the delivery apps, some of the same numbers-obsessed guys and gals are becoming some of the biggest investors in ghost kitchens. At face value, big tech sounds like hacking the delivery system for more efficiency or convincing gig workers to embrace the joys of being "your own boss" (or maybe not ?).
FSR Magazine reports Amazon stopped their own delivery operations to invest in the U.K.-based Deliveroo and Google Ventures backs Kitchen United. It only seems fitting that  ousted Uber CEO Travis Kalanick is helping kick start an industry model called "dark kitchens." Transparency over profits (or total global domination) isn't exactly the priority for these companies.
Forbes reports companies such as Deliveroo aren't aiming to merely deliver your food, but instead to become a food market similar to Amazon. The article explains the app uses gig workers that aren't tied to the same pesky minimum wage laws and work in the hopes of high demand. This is the same model of controlling the cash and putting in none of the labor, rent, even actual products or services that Uber, Airbnb, and others have used to shake up other industries such as taxis and hotels — but at what cost?
Ghost kitchens are collecting lots of data on you
We've learned from Facebook and other tech companies that data collection is the name of the game for many online platforms. Delivery platforms are pulling the same data-mining tricks (well, let's hope not exactly the same mistakes ). Forbes reports companies such as Deliveroo in the U.K. and others like it are studying and hoarding their "billions of data points" from customers. Not only are restaurants not invited to share in this information on how to better serve their customers (despite making all the food people buy on the platform), but restaurants are tied to a platform once customers are used to purchasing from say Seamless, DoorDash, or Postmates. Apps are enjoying all the rewards without taking any of the upfront risks of purchasing food stock or hiring employees.
The delivery platforms are taking it a step further by controlling what ends up on your plate. That statement might sound over the top (we're not panicking, you're panicking), but USA Today revealed apps are using all that data they collected from swiping right on that pizza pie to tell chefs what food to make. The article explains platforms such as Uber and Grubhub have had varied success in telling partner chefs what customers might want in specific areas (burgers boomed but desserts fizzled out). In the end, tech can only provide the algorithm, but it's the chefs who have to create the menu, train their workers, and pull it off.
Ghost kitchens aren't replacing restaurant wages for laid-off staff
Why should we care about whether employees are facing reduced wages in the restaurant industry? World Central Kitchen explains the restaurant industry is the second largest employer in the U.S. with 15.6 million workers. That means you or someone you know depends on making a living wage from slinging burgers, waiting tables, or making stunning swans in your morning latte. Said another way, the food industry's wage problem affects much more than brunch.
After the pandemic forced dining rooms to close in 2020, Eater revealed the other NRA's history of bragging about fighting against raising wages for tipped workers (currently $2.13 per hour) and ensuring paid sick leave for restaurant workers — only to partner with talking flaming hot Cheeto Guy Fieri on a fundraising drive instead of encouraging employers to pay a living wage. Gig workers , such as delivery people who are considered independent contractors, aren't required to be paid minimum wage.
Adding to the issue of low wages, Business Insider makes the point that shared kitchens use workers to produce food for multiple kitchens, reducing the amount of workers hired in the first place. Sharing employees isn't nefarious and is one of the ways ghost kitchens are able to make restaurants work when traditional dining rooms can't. When the country's second-largest employer finds ways to hire fewer people on a large scale, we should be paying attention.
Will ghost kitchens survive beyond social distancing?
Ghost kitchens are getting a lot of hype, but are they really a model that is built for longevity? Let's look at the facts. Forbes reports big-name tech companies like UberEats and Google Ventures are investing in the delivery-only model. Many, many people are using delivery apps and not everyone wants to go back to the ways things were following a global pandemic. Without social distancing, it's hard to say if ghost kitchens still seem relevant.
QSR estimates hybrid models of ghost kitchens are likely to stick around in order to expand reach, allow brands to partner, and build on delivery-focused behaviors. The site says restaurants and other food brands that can pivot and use analytics to see which menu items are selling the best are able to "reflect trends" or innovate in the event of supply shortages. Adapting to customer requests, reaching out to customers, and building loyalty programs are also solid models to avoiding being lumped in with the competition, according to QSR.
Even Celebrity chefs don't guarantee this model will work
Ghost kitchens are a near guarantee of success for many reasons. Quite a few celebrities and well-known chefs have failed, however, in their attempts on making the delivery-only, app-based kitchens work for their brand. USA Today notes David Chang as an early adopter of ghost kitchens with the delivery-only restaurant called Maple closing in 2017 in New York after two years. The news outlet reports Pilotworks, a venture-capitalist operation stopped "abruptly" in 2018 providing services for its 200 small food vendors without any notice. Yikes. Those closures could be chalked up to being ahead of their time. On the other hand, the Dallas Observer panned David Chang's other ghost kitchen named Fuku for being a "hot mess" on opening day in 2021.
Not all celebrity-backed ghost kitchens hold up to their namesake's lifestyle or sense of taste. Vulture  criticized the Wiz Khalifa-backed HotBox by Wiz for delivering stomach-churning and perplexing menu options that were best avoided. Customers also made their feelings known about Tyga Bites  (spoiler alert: not good). The SmokeSignal called MrBeast Burger "aggressively average" and  The New York Times  reported on similar operations by Mario Lopez and Pauly D. As past celebrity-backed ghost kitchens have proven, big names don't always live up to the hype.
Cities are having a hard time regulating ghost kitchens
Do you know the health code rating for your local ghost kitchen? We'll wait. It took us longer than it should have to realize that many delivery apps fail to list health code ratings as part of their platforms. The New York Post reported the New York City Council also came to this realization after the restaurant Mikado Poke on UberEats turned out to have been cited for "mice and flies." The article says UberEats, Postmates, and Grubhub each listed the delivery only ghost kitchen and none of them revealed the health code rating through the app. The council is now looking to require apps to list the health code rating required of brick-and-mortar locations.
Turns out, some ghost kitchens might fall into a regulation grey area. The Regulatory Review  reports that cities such as San Francisco and New York are looking to tighten policies around the commercial kitchens falling either under local jurisdiction or "food facilities" under Food and Drug Administration (FDA) oversight. The FDA oversees operations that manufacture or process food that isn't sold directly to consumers, the site says. Each is designed to keep people safe from becoming sick from any food sold. Ghost kitchens add a complication of selling under multiple names on the same or different platforms, the article explains, effectively dodging poor health code ratings. Determining how to regulate shared kitchens and multi-brand ghost kitchens won't be a simple solution.
More ghost kitchens doesn't necessarily equal different choices for customers
You might see different restaurant options on the delivery apps, but a single kitchen will produce multiple "restaurants" out of the same kitchen. So it's like heading to a restaurant with one of those 20-page menus ranging from Ceasar salad to General Tso's chicken to carne asada . Can the same team really be great at cooking all the things? 
The New York Times reports ghost franchises operate out of kitchens where the same team will produce food for 12 to 20 different brands, but ingredients are pulled from suppliers the independent chefs already source from. The result is more generic food competing for visibility rather than being the best tasting, more innovative, or local. The article explains independent restaurants are then competing with a torrent of similar sounding, "hyper-specific" concepts designed by ghost franchises to crowd out the little guys, or anyone else. A breakfast or lunch spot might win out just by being able to win customers simply through scroll fatigue. Plus, if a name or concept doesn't work, the Times says the kitchen can just change it anyway. Confused yet?
Ghost kitchens have potential hazards
Reef Technology is one of the largest ghost kitchen operators in the world, boasting some 8,000 locations. Not bad for a company that is barely a decade old. According to those in the know, however, that rapid expansion came at the cost of employee and customer safety. Business Insider interviewed 18 former Reef employees in 2021 who detailed a host of sanitary and food-safety problems they witnessed and experienced while working in the company's ghost kitchens. These issues included a lack of running water to clean their hands and dishes, faulty cooking equipment, and even insufficiently cooked food.
At the time, Reef had already seen locations in six different cities shut down by health officials, according to Insider . The problem is much bigger than one company, however. QSR Magazine notes that there are several safety hazards that come with the terrain of running a ghost kitchen. One of the main issues is the facility's design, especially mobile ones. They often aren't equipped with running water or bathrooms, and they tend to be very small and insufficiently prepared for a high volume of orders. 
Other problems include the absence of a reliable supply chain that ensures quality ingredients, as well as the lack of high-quality, food-safety management plans to prevent contamination. QSR Magazine points out that although ghost kitchens are required to follow the same FDA Food Code as other food service operations, the industry's rapid expansion has led many to forego best safety practices.
It can be difficult to tell if you're ordering from a ghost kitchen
Ghost kitchens are popping up left and right, but you wouldn't know by looking at food delivery apps. Restaurants aren't always transparent about their ghost kitchen operations, which can be problematic. Whether your meal is made in a ghost kitchen or a traditional restaurant might not seem like a big deal, but knowing where your food comes from is the first step in ensuring it's safe to eat. 
Facilities housing ghost kitchens are required to follow health code regulations, but the individual restaurants operating out of those kitchens are not always registered with local health departments, according to ABC7 . This can make finding food inspection records difficult. "It's a big deal because we don't know the food safety practices that are occurring in those food establishment[s]," Mitzi Baum, CEO of the public health organization Stop Foodborne Illness, told ABC7. "Consumers need to be aware of where they're purchasing from and whether they are a legitimate establishment because the consequences can be very severe."
To find out if your food is coming from a ghost kitchen, Life Hacker recommends doing a little detective work with a quick internet search. Pay attention to the restaurant's address and see if it matches the company's headquarters; if the two are the same, it's a ghost kitchen. Another sign is whether or not multiple restaurants are operating out of the same address. This could only happen with a ghost kitchen.
The food quality at ghost restaurants may vary
Burger King, Nathan's Famous, and Wing Zone are just some of the big-name chains that have recently begun utilizing ghost kitchens. But if you are planning on ordering a Double Whopper, chili cheese dog, or heaping pile of boneless wings, consider yourself warned — it might not taste as good as you remember.
This is not an indictment on these three chains or any food provider specifically. Food quality is an inherent problem that comes when traditional restaurants use ghost kitchens. Contracting out the work of preparing and delivering food to an outside party can limit, if not completely eliminate, the amount of oversight a brand-name restaurant has on the process (via Restaurant Dive ). The result is a product that may not meet the restaurant's standards or that of its customers. There could also be quality differences from one ghost kitchen to another. "A delivery-only experience being executed by another party makes it more difficult to craft a fantastic customer experience," James Walker, CEO of Frisch's Restaurants told Restaurant Dive. 
The truth is in the numbers. According to Tattle, a data collection firm specializing in the hospitality industry, diners reported 23% higher satisfaction with the food quality at traditional restaurants compared to that at ghost kitchens (via Restaurant Dive).
Words We're Watching: 'Ghost Kitchen'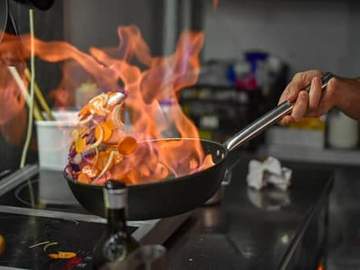 Who you gonna call (for lunch)?
Update: This word was added in October 2021.
To the paranormal adventurers who may have arrived looking for otherworldly thrills: we're sorry if you got your hopes up.
The term ghost kitchen refers to an establishment that cooks and sells food to be delivered to a residence, but that, unlike a restaurant, doesn't have its own space for dining or pickup.
Both the concept and the term saw expanded use during the height of the COVID-19 pandemic, as restaurants were forced to close to indoor dining and gatherings in public spaces were dissuaded.
He had been about to open his third restaurant. Instead, he turned that space into a ghost kitchen , creating a short menu of popular items, ponying up for the hefty fees charged by third-party delivery companies, and spending thousands of dollars on takeout containers and paper bags. — Priva Krishna, Bon Appétit , 19 Apr. 2021 Customers who want a taste of Ivan Ramen can order online for delivery or pickup. The ghost kitchen is also selling steamed pork buns, spicy kyuri pickles, Japanese beer and five kinds of sake. All of Ivan Ramen's ghost kitchens use ramen noodles made by Sun Noodles in New Jersey, the same company that supplies Orkin's New York City shop. — Sarah Blaskovich, The Dallas Morning News , 17 May 2021
The concept goes by a number of other names, including virtual kitchen , shadow kitchen , and cloud kitchen , all terms that draw attention to the enterprise's lack of physical space. Although the pandemic drew attention to ghost kitchens as an alternative business model for struggling restaurateurs, evidence for the term dates to an earlier time:
Chinatown cafe Chimney Coffee opened its ghost kitchen in Hollywood last September to help fulfill orders from the UberEATS app. … The kitchen—which has no storefront and doesn't directly serve customers—doubles as a place to prep the cafe's house-made bacon and sausages, and service the extra 200 to 250 orders a week that come through the UberEATS app. — Tracey Lien, The Los Angeles Times , 18 Mar. 2017 New York City is the country's largest market for food delivery. So it was only natural that a new business model for food delivery, called a ghost kitchen , would emerge here. Ghost kitchens host food establishments, usually fast-casual, that make meals that can be purchased exclusively with a delivery app like Seamless or DoorDash. Ghost kitchens can house extensions of existing restaurants or new brands. But customers cannot order takeout or eat in a restaurant attached to the kitchen. — Jonah Engel Bromwich, The New York Times , 27 Dec. 2019
And before that, ghost kitchen could simply be an evocative phrase for a kitchen hidden from sight, which informs the idea of the business having no concrete presence:
We were alone on this vast plantation in the middle of a strange land, and our son could sing about Jesus and no one would hear him. We ate in the plantation house and a lone waiter brought us impossibly delicious dishes from what seemed to be a ghost kitchen . — Lisa Reed, The New York Times , 28 Dec. 2008
Will ghost kitchens continue to be a thing if restrictions on restaurant dining are lifted? Only the shadow knows.
Words We're Watching talks about words we are increasingly seeing in use but that have not yet met our criteria for entry .
Word of the Day
See Definitions and Examples »
Get Word of the Day daily email!
Games & Quizzes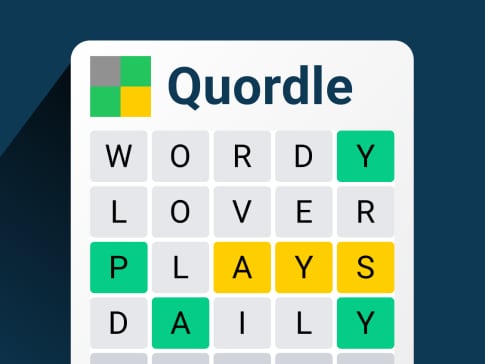 Arts & Culture
If you like to complain about 'decimate'..., the words of the week - oct. 6, a list of the u.s. military ranks in order, 9 other words for beautiful, the real origin of 'supercalifragilistic', we added 690 new words to the dictionary for september 2023, another ten ways to improve your vocabulary, 9 more words that sound like insults but aren't, great big list of beautiful and useless words, vol. 5, words for lazy people and laziness, grammar & usage, more commonly mispronounced words, 8 more grammar terms you used to know: special verb edition, why does english have so many silent letters, 'deduction' vs. 'induction' vs. 'abduction', do you 'hock' or 'hawk' a loogie.
The Rise of Ghost Kitchens—A History
The ghost kitchen concept emerged around the same time demand for restaurant meal deliveries started soaring. As more people started ordering meals delivered to their doorsteps, ghost kitchen companies saw the opportunity to address this new demand and ghost kitchens became the solution. Fundamentally, ghost and traditional kitchens are quite similar in terms of meal preparation.
Thinking about launching a ghost kitchen? Get our free Ultimate Guide to Starting a Successful Ghost Kitchen . It's a 7,000-word guide covering everything operations, tech, marketing, and more.
They still feature a food preparation facility and meals are prepared once an order is requested. However, the ghost kitchen business model focuses on delivery-only meals, with no sitting capacity for walk-in customers. Eliminating brick-and-mortar visits allows the setting of ghost kitchens away from high-rent urban locations with high foot traffic.
Ghost Kitchen Vs. Ghost Restaurant
A ghost kitchen isn't the same as a ghost restaurant, but one business can offer both. A kitchen doesn't have to carry any restaurant brand name as it is merely a meal preparation facility. Multiple restaurants can rent the same ghost kitchen for their food preparation. On the other hand, a ghost restaurant refers to a brand that offers delivery-only meals. A ghost kitchen is also known as a ghost kitchen, or delivery kitchen. The facility may also feature parking space for delivery drivers.
Ghost Kitchen History
Campania, Italy, is the place where restaurant delivery meals emerged when in 1889, King Umberto and his queen ordered pizza delivered to their palace.
However, the onset of delivery meals in the US and worldwide picked up in the late 90s, starting with World Wide Waiter in 1995. The fast-growing internet and mobile technology also gave the industry a significant boost as more people began using the internet to find products and information. Restaurants started creating websites, so customers could find them online and see what's on offer.
At first, the existing restaurant saw this new opportunity to reach new markets and increase meals sold. However, as time went by, it became apparent that delivery-meals were the future of dining and the number of meals ordered online soared. Ghost kitchens Uber services and third-party integrations also propelled the industry, reducing the initial capital requirement for new startups.
RELATED READING:  How to Start a Successful Ghost Kitchen (The Ultimate Guide)
The Concept
The ghost restaurant concept has gained tremendous traction since the pandemic hit. However, it existed long before COVID-19.
‍ Ghost kitchen startups aren't all the same. For instance, you could go with facility renting and delivery platforms like Uber Eats and Grub Hub and Door Dash. On the other hand, you can invest in a ghost kitchen food truck that features meal preparation equipment and can also offer doorstep delivery.
However, the business model involves serving customers ordering their meals remotely, either through a website, application, or third party platform. Ghost restaurants can also offer point of sale and online ordering systems that feature popular delivery platforms. Starting an Uber Eats ghost kitchen is significantly cheaper than brick-and-mortar setups. Nonetheless, food, labor, delivery, packaging and operational costs are still part of the venture, so you need well-thought strategies.
The Future of Dining
Following the Coronavirus pandemic, many restaurants were forced to close doors amidst calls for social distancing, putting an end to traditional dining.
Some restaurants still operate, but the revenue has reduced significantly.
Meanwhile, ghost kitchens companies have only become more prominent and are seen as a threat to traditional restaurants . With a new wave of the virus expected, ghost kitchens are poised to stay for the long haul. They also offer convenience, cut costs and bear the inherent benefits of eCommerce. Startups can leverage digital technologies to streamline the ordering process, market the brand and provide reliable customer service. However, investing in an Uber ghost kitchen has no success guarantees. You still need a comprehensive, well-researched business plan.
Get an easier way to manage your online orders
Our all-in-one-platform consolidated your delivery tablets into a single device, sends orders in real-time to your POS and kitchen printer, and provides a centralized dashboard for all your key reports and insights. Book a free demo to see why Cuboh is trusted by thousands of restaurants, plus get a free 2-week trial
Grow Orders, Save Time & Eliminate Tablet Chaos
Integrate your delivery apps and online orders with your POS and consolidate them into a single tablet. Helping you reduce order issues, grow your sales, and eliminate delivery headaches.
Continue Reading
Should You Choose Third-Party or In-House Delivery Services?
What Are Delivery-Only Restaurants?
How to Plan Your Virtual Kitchen Layout