Hot 100 First-Timers: Mitski Debuts With 'My Love Mine All Mine'
The song enters the chart at No. 76.
By Xander Zellner
Xander Zellner
Share this article on Facebook
Share this article on Twitter
Share this article on Flipboard
Share this article on Pinit
+ additional share options added
Share this article on Reddit
Share this article on Linkedin
Share this article on Whatsapp
Share this article on Email
Print this article
Share this article on Comment
Share this article on Tumblr
See latest videos, charts and news
BTS's Jung Kook Makes U.K. Chart History
"My Love Mine All Mine" enters the Hot 100 with 6.5 million official U.S. streams, up 58%, according to Luminate.
TikTok has been a major factor in the song's growing profile, as a portion of its audio has been used in over 300,000 clips on the platform to date. (Activity on TikTok is not included in Billboard 's charts except for the newly-launched TikTok Billboard Top 50 .) On Instagram, the song has been used in over 13,000 Reels .
The song also becomes just the second Hot 100-charting song for Dead Oceans/Secretly Group, the independent record label founded in 2007 by Chris Swanson and Phil Waldorf. The label first reached the chart with Phoebe Bridgers and Maggie Rogers' charity cover of Goo Goo Dolls' "Iris" (No. 57, 2020).
Mitski (full name: Mitski Miyawaki) first appeared on a Billboard chart in July 2016 with her fourth studio album Puberty 2 . The set, her first release on Dead Oceans, reached No. 19 on Alternative Albums and No. 32 on Top Rock & Alternative Albums.
Since then, she has charted three albums on the Billboard 200: Be the Cowboy (No. 52, 2018), Laurel Hell (No. 5, 2022) and her latest a week ago. Laurel Hell also hit No. 1 on Alternative Albums, Top Rock & Alternative Albums, Top Album Sales and Vinyl Albums.
Get weekly rundowns straight to your inbox
Want to know what everyone in the music business is talking about?
Get in the know on.
Billboard is a part of Penske Media Corporation. © 2023 Billboard Media, LLC. All Rights Reserved.
optional screen reader
Charts expand charts menu.
Billboard 200
Hits Of The World
TikTok Billboard Top 50
Song Breaker
Year-End Charts
Decade-End Charts
Music Expand music menu
Culture Expand culture menu
Media expand media menu, business expand business menu.
Business News
Record Labels
View All Pro
Pro Tools Expand pro-tools menu
Songwriters & Producers
Artist Index
Billboard Español Expand billboard-espanol menu
Cultura y Entretenimiento
Honda Music Expand honda-music menu
CNN values your feedback
'priscilla' trailer features big hair, young love and zero music by elvis.
Acclaimed director Sofia Coppola is giving viewers another peek at her upcoming biopic " Priscilla ," which takes the focus off the King of Rock 'n' Roll and shines a light on his iconic wife Priscilla Presley .
A new trailer released on Tuesday shows the beginnings of the union between Priscilla Beaulieu (Cailee Spaeny) and Elvis Presley (Jacob Elordi), a pairing that was mired in controversy due to the pair's age gap (something Priscilla has addressed herself ).
Elvis is already at the height of his fame in the clip, and what follows are snippets showing him courting Priscilla, with the young girl adrift among a crowd of screaming fans as Elvis greets her in uniform.
In a voice over, Priscilla's father asks, "Why my daughter?" when the legendary crooner could have his pick of anyone.
"Well, sir, I happen to be very fond of your daughter," Elordi's Elvis replies.
As the pair grow closer, Priscilla's unassuming style changes to something more attention-getting, with bigger and bigger hair, until Elvis suggests in one scene for her to sport "black hair and more eye makeup."
"I don't know if I like it," a done-up Priscilla whispers to a room full of men, Elvis among them.
The trailer hints that some of the couple's many tribulations will be addressed, including issues regarding fidelity and drug use. Curiously, the soundtrack for the trailer does not feature any of Elvis's music, as Coppola reportedly was denied access by his estate.
This, however, isn't felt as acutely, since the focus of the story seemingly remains on Priscilla, who is shown holding their baby girl Lisa Marie Presley and, in another scene, decked out in a grandiose bridal gown for the pair's iconic wedding. (Lisa Marie Presley died in January at the age of 54, from c omplications from prior weight-loss surgery. )
The last shot reveals her in a car, waiting for the gates of what looks to be Graceland to open, as she's heard in voice over saying, "I want a life of my own."
Priscilla Presley, now 78, has been back in the spotlight over the last year.
She was present at many promotional events and awards shows for Baz Luhrmann's biopic "Elvis" from last year, which primarily focused on the late singer and boasted an Oscar-nominated performance from Austin Butler.
"Priscilla" will be in theaters on November 3.
Peter Doherty and Katia deVidas on Making Doc 'Stranger in My Own Skin' About the 'Terror and Danger' of Drug Addiction — and Falling in Love in the Process
By Ellise Shafer
Ellise Shafer
Greta Gerwig Fought for 'I'm Just Ken' Dance Sequence in 'Barbie': 'This Could Be Terrible, but Now I'm Committed' 20 hours ago
Martin Scorsese Urges Young Filmmakers to Reinvent Cinema in Streaming Age: 'Content Is Something You Eat and Throw Away' 2 days ago
Peter Doherty and Katia deVidas on Making Doc 'Stranger in My Own Skin' About the 'Terror and Danger' of Drug Addiction — and Falling in Love in the Process 3 days ago
The first time Katia deVidas filmed Peter Doherty was in November 2006, at a Babyshambles concert in Paris. Over the next decade, deVidas would record more than 200 hours of footage of the musician — who ushered in a new era of British rock in the early 2000s as the co-frontman of the Libertines — capturing him at his best amid floods of creativity, but also at his worst as he tumbled further into drug addiction.
"I knew that Peter had a life that was really out of the ordinary. It was a very intense, discombobulated world — so rich, so interesting. And so that's what I was going to try and capture," deVidas tells Variety over video chat from her and Doherty's home in France. Now married, the two affectionally call each other "boo-boo" and take turns holding their newborn daughter, Billie-May, throughout the interview.
This kind of stability is new for Doherty, whose various run-ins with the law for drug-related offenses and relationship with Kate Moss at the height of the Libertines' fame caused him to became a subject of media frenzy in the U.K. Drug-free since late 2019, Doherty admits he still has trouble reflecting on that time in his life, referring to his past self as "the guy in the documentary."
"It just always struck me as worth recording these times," Doherty says. "It just so happens that the documentary turned into a portrait of an addict and the recovery, but I think probably, if we went through it, there's just as much footage of less drug-related stuff. But as it happens, I was taking a lot of drugs at the time, so it would be hard to find something where there isn't a pipe somewhere in the background."
"Drugs were omnipresent," deVidas agrees.
Though deVidas fears including the clip in the film will make her look like a "right bitch," the couple agrees that it sheds an important light on an oft-overlooked aspect of addiction — the self-awareness that one needs help, despite an unwillingness to act on it.
"This is what blows your mind, because they really want to get away from it — I'm talking about addicts in general, not just Peter," deVidas says. "But it's always about the next fix."
"Stranger in My Own Skin" also documents Doherty's journey to recovery, as he commits to going to a rehab center in Thailand in 2014 — but keeps delaying his flight and bingeing on drugs. By this time, he and deVidas had grown extremely close, but the filmmaker still tried to capture it all from an objective lens, simply asking him why he refused to get on the plane instead of stepping in.
"We were best friends and falling in love, and so it was really because of Katia that I went to Thailand," Doherty says. "I said [to the rehab center], 'I'll only go if they let Katia come and bring the camera,' and then they turned around and said 'OK' and I was like, 'Oh.' It wasn't really the plan at all to go. I wouldn't have gone on my own."
As the film diaries from rehab begin, a single shot of deVidas and Doherty holding hands lets the viewer know things have turned romantic between them. And though the recovery isn't easy, the color returns to Doherty's face as he chases butterflies around the jungle and sings along to the Smiths' "The Boy With a Thorn in His Side."
"I just look really happy. You can see the glow of love," Doherty says, going on to recall his first realization that he was falling for deVidas, when he found himself in Paris without a place to stay. DeVidas was working at a shoot, but she handed him her car and apartment keys and said she'd see him later.
"I'm getting quite emotional now just thinking about it. At that time of my life, no one would trust me with their keys or with their car, let alone in a foreign city," Doherty says, his voice breaking. "And it really meant a lot to me, as a friend, that element of trust, you know?" He then coos to Billie-May, "Didn't it? Mommy's so lovely."
In addition to a greater understanding of Doherty, deVidas is hopeful that the documentary will leave viewers with more empathy toward those struggling with addiction.
"I feel addiction is very misunderstood. Especially Peter, he was murdered by English media. Murdered. It all comes from a bad story sells, but it also comes from the massive misunderstanding of addiction," she says. "I hope people will come out of the film and it will stay with them, and they'll understand. God knows if they cross the path of an addict, they will know how to help them, maybe."
With the premiere of the documentary, which is backed by Pathé Live and will be in theaters on Nov. 9 in the U.K., Doherty is turning over a new leaf in his life. That includes a fourth album from the Libertines, which Doherty says is finished and ready for release in February or March.
"Carl Barât said to me that he didn't think the third Libertines album was a real album, and that this was now the third Libertines album — which shocked me, personally. There are some belters on there," Doherty says. "It was a challenge, but probably more rewarding than any other albums. I think I was a bit more present, you know? Rather than just popping in in a mad burst of energy and then running off, I was actually trying to lock in and be in the studio. It was quite exhausting, but we've actually made a brilliant album. It's a balance — it's a give and take, isn't it? You get back what you put in."
"Peter Doherty: Stranger in My Own Skin" will release in theaters in 13 countries in November, with tickets available here .
More From Our Brands
Suki waterhouse brings dazzling haze of taylor swift's 'lover' to austin city limits, this new 337-foot gigayacht comes with its own enclosed winter garden, jonathan taylor contract exposes rbs' franchise tag, labor struggles, the best exercise bikes that don't require a subscription, get bet+ limited-time $1/month deal — binge zatima, all the queen's men and more, verify it's you, please log in.
Ghost  -  Darkness At The Heart Of My Love Tab
Track: aether - rhythm - acoustic guitar (steel) difficulty (rhythm): revised on: 9/5/2022.
Yoon Mi Rae sings emotional OST 'My Love My Love My Love' for 'The Ghost Detective'
On 11th October, Yoon Mi Rae  released an OST named ' My Love My Love My Love ' for KBS2's drama ' The Ghost Detective '.
The drama is about a detective who catches ghosts. He tries to solve his assistant's younger sibling's bizarre death. However, he continuously runs into a mysterious woman who makes an appearance at every crime scene. It airs on Wednesdays and Thursdays at 10pm KST on KBS2 .
Check out Yoon Mirae's MV for 'My Love My Love My Love' below!
The music video shows the love line between the two leading roles Da-il ( Choi Daniel ) and Yeo-wool ( Park Eun bin ).
The emotional song tells the love story between the characters, saying that they will be each other's side no matter what has happened.
What do you think about Yoon Mi Rae 's OST? Let us know by commenting below.
Stay tuned to Officially Music for the latest music news!
Source ( 1 )
Written by Janelle
Edited by Lindsay
Share this:
Click to share on Twitter (Opens in new window)
Click to share on Facebook (Opens in new window)
More in Dramas
For those knowledgeable in Greek Mythology, you would know Sisyphus was a devious and deceitful god banished...
Kim Yohan, the former center of X1, has reportedly been cast as the male lead in the...
Up10tion member Lee Jinhyuk will reportedly make his acting debut soon! He has joined the cast of...
Lay from EXO is starring in a new original drama series called 'The Golden Eyes'. He plays...
After School's Nana will reportedly be the female lead in the upcoming OCN drama 'Blue Eyes'. It...
Sungjae from BTOB will reportedly be the male lead in the upcoming TVN drama 'Man That Bakes...
Rookie boy group UP10TION has just released an OST part 3 for SBS' 'Mis Ma, the Goddess...
On 16th October, Lee Hi released her cover for 'Bohemian Rhapsody'. 'Bohemian Rhapsody' is originally sung by...
It is hard to believe but D.O's drama has already reached its 12th episode, this drama has...
Ghost [Original Motion Picture Soundtrack]
Maurice jarre.
Add to Custom List
Add to My Collection
AllMusic Rating 6
User Ratings ( 0 )
Your Rating
Overview ↓
User Reviews ↓
Credits ↓
Releases ↓
Similar Albums ↓
Track Listing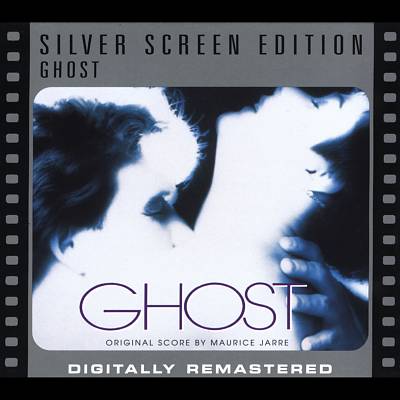 Maurice Jarre Discography Browser

Lyricsmania
Soundtrack Lyrics
Top 100 Artists
Top 100 Lyrics
Submit Lyrics

Unchained Melody Lyrics
Ghost (the movie), non-album songs.

Unchained Melody Video:
Luke Combs - Forever After All lyrics
AJR - Bang! lyrics
24kGoldn - Mood lyrics
Justin Bieber - Holy lyrics
Ava Max - Kings & Queens lyrics
Top Artists
Luke Combs lyrics
Chris Stapleton lyrics
Ariana Grande lyrics
Sam Smith lyrics
Fleetwood Mac lyrics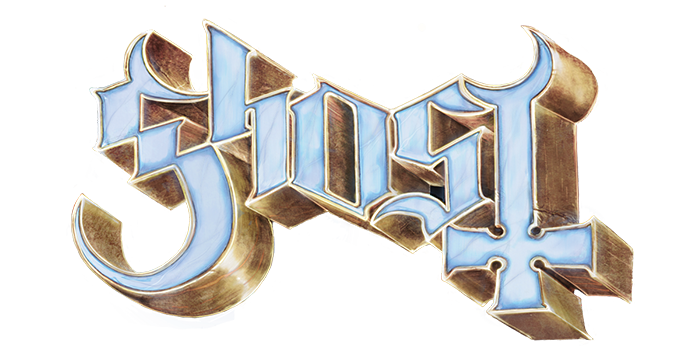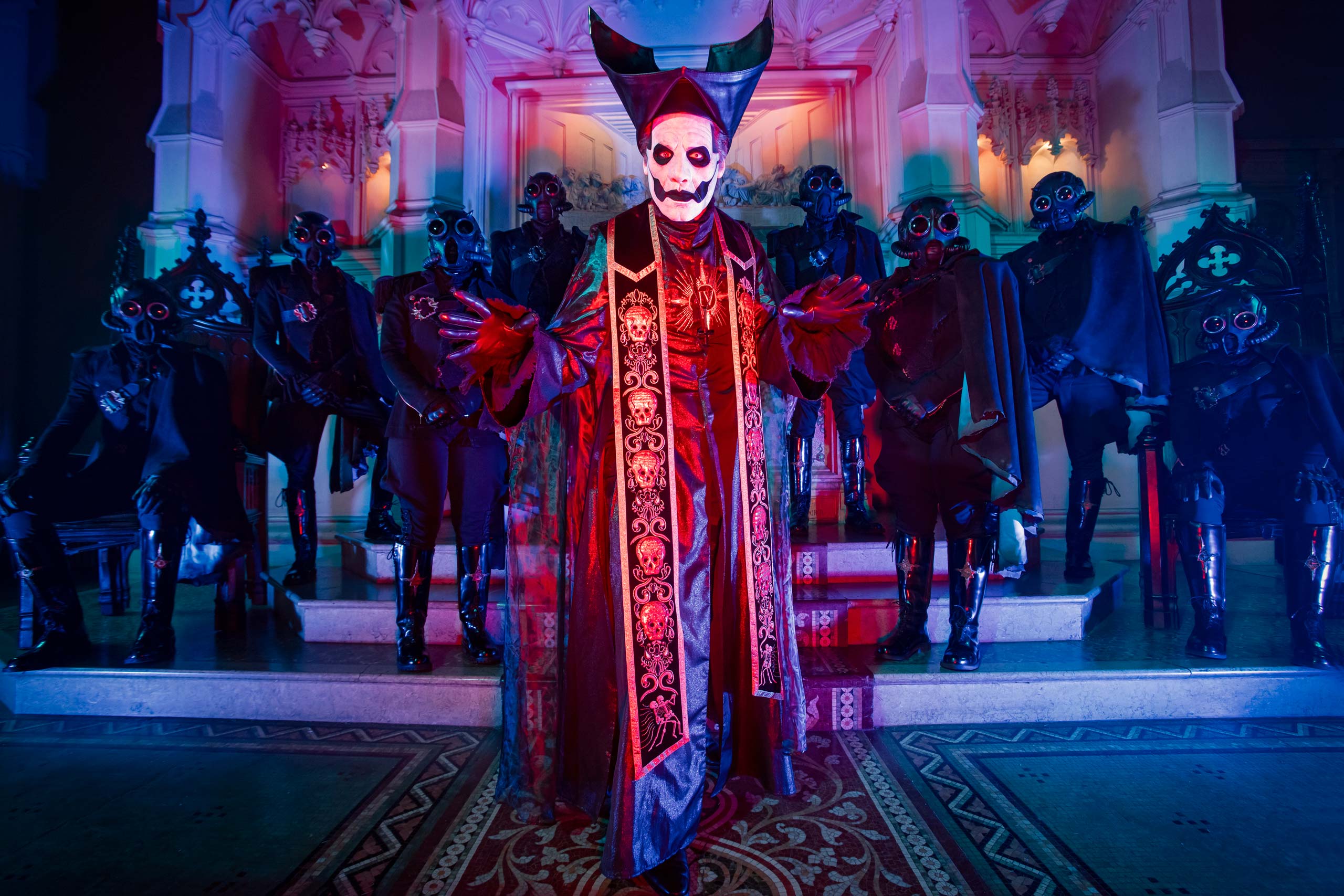 Phantomime Out Now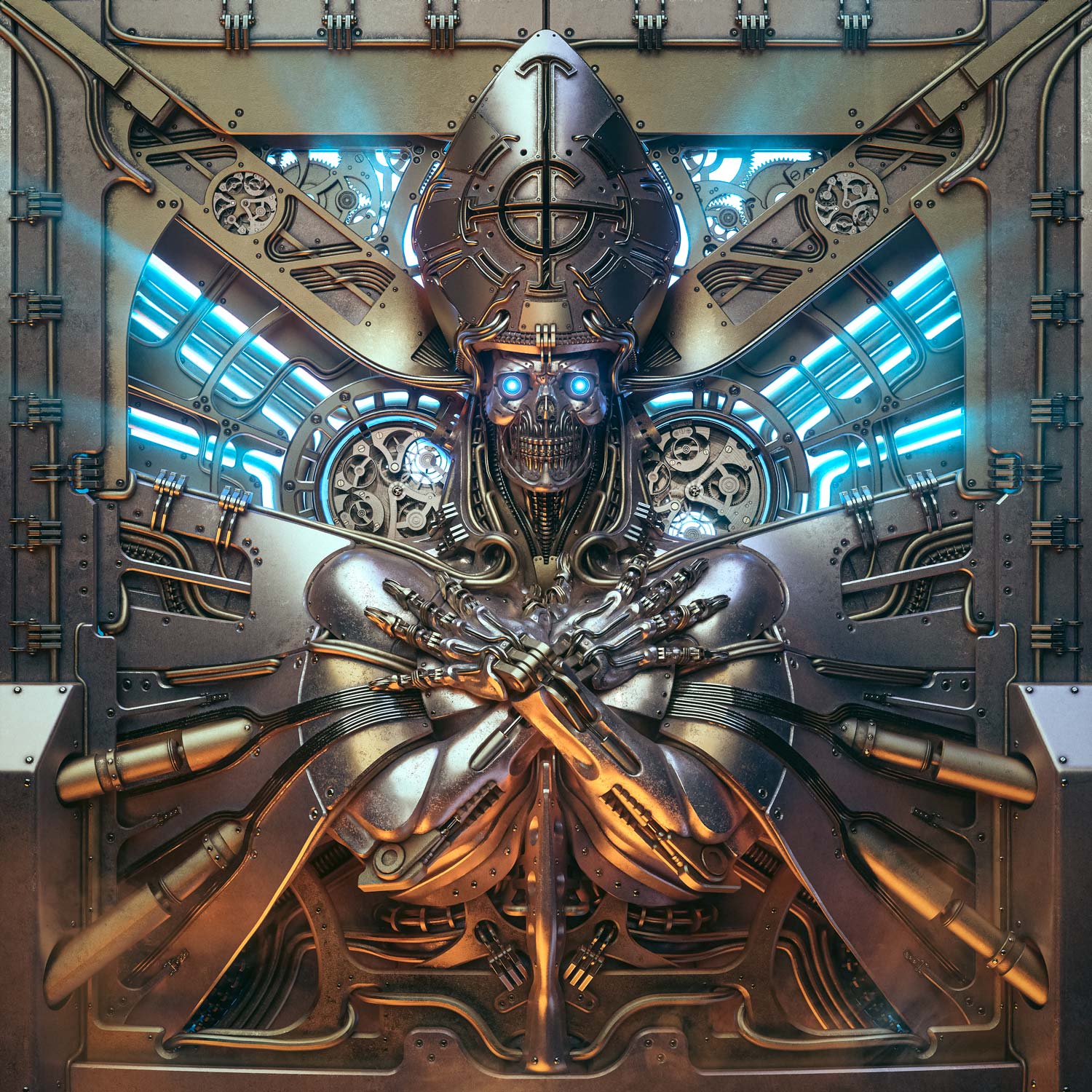 Jesus He Knows Me
Phantom Of The Opera
Coming Soon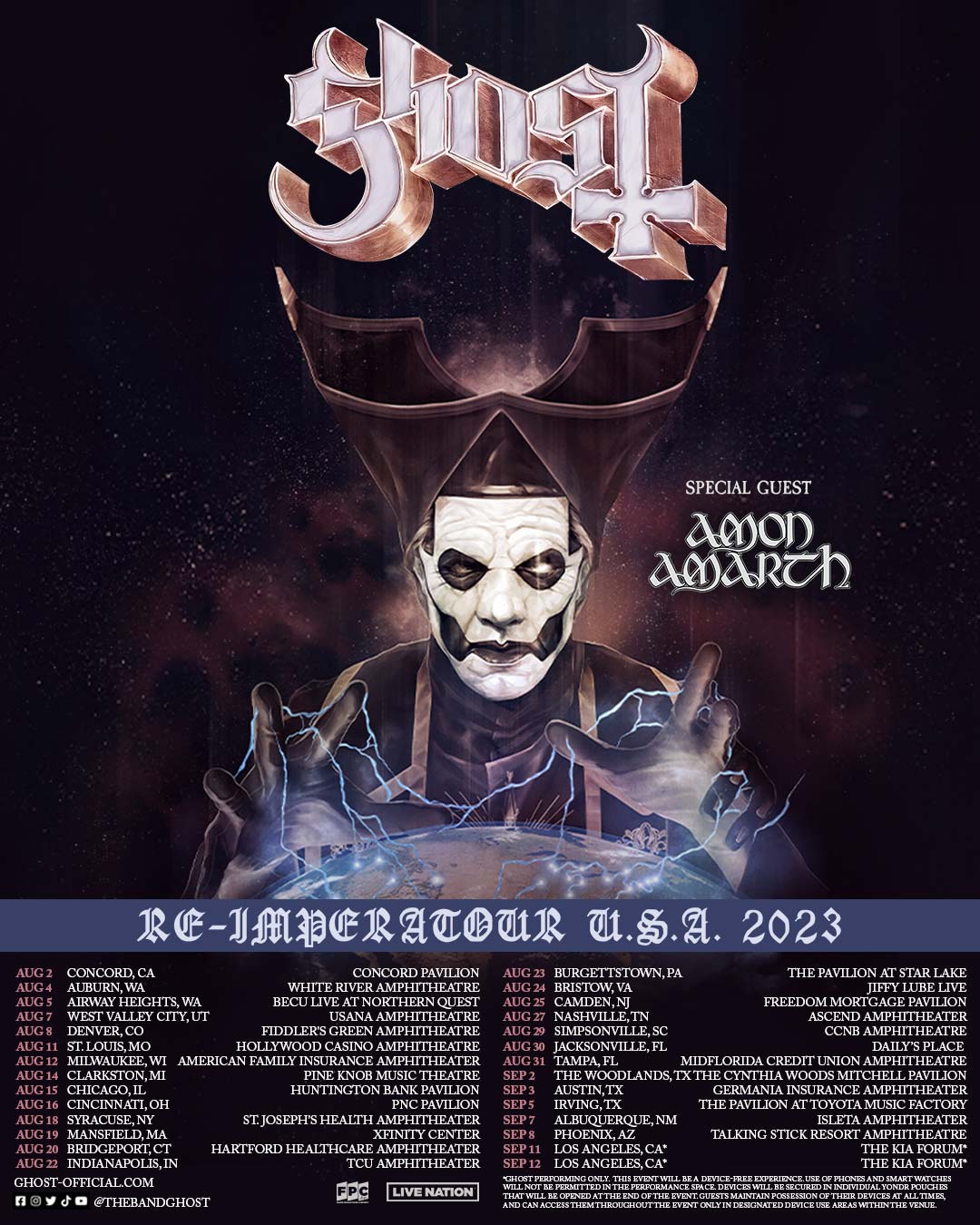 Impera Out Now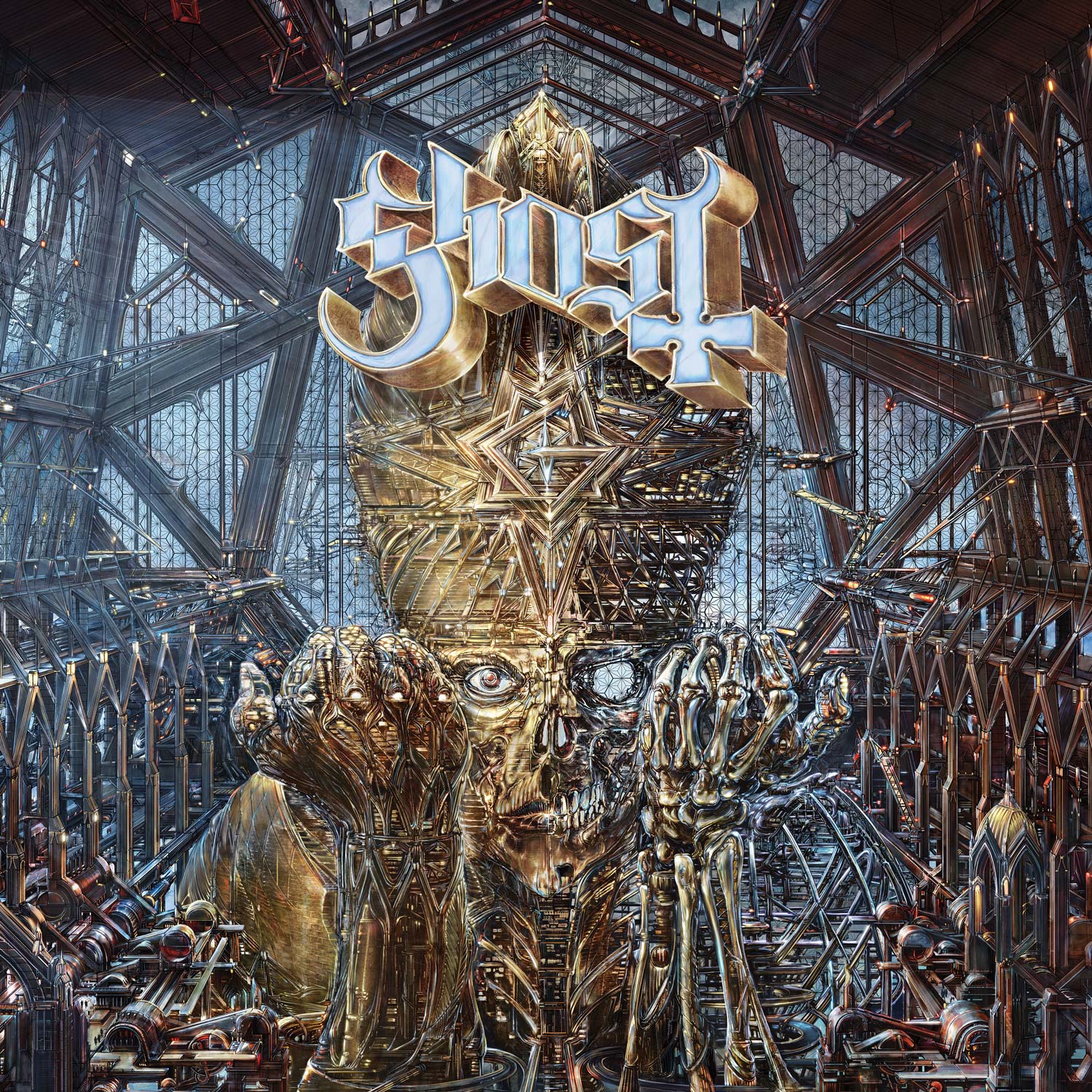 Featured Music
Shop more music here
Get Email Updates
Join our mailing list to get the latest news, tour updates, releases and more. You'll be the first to know.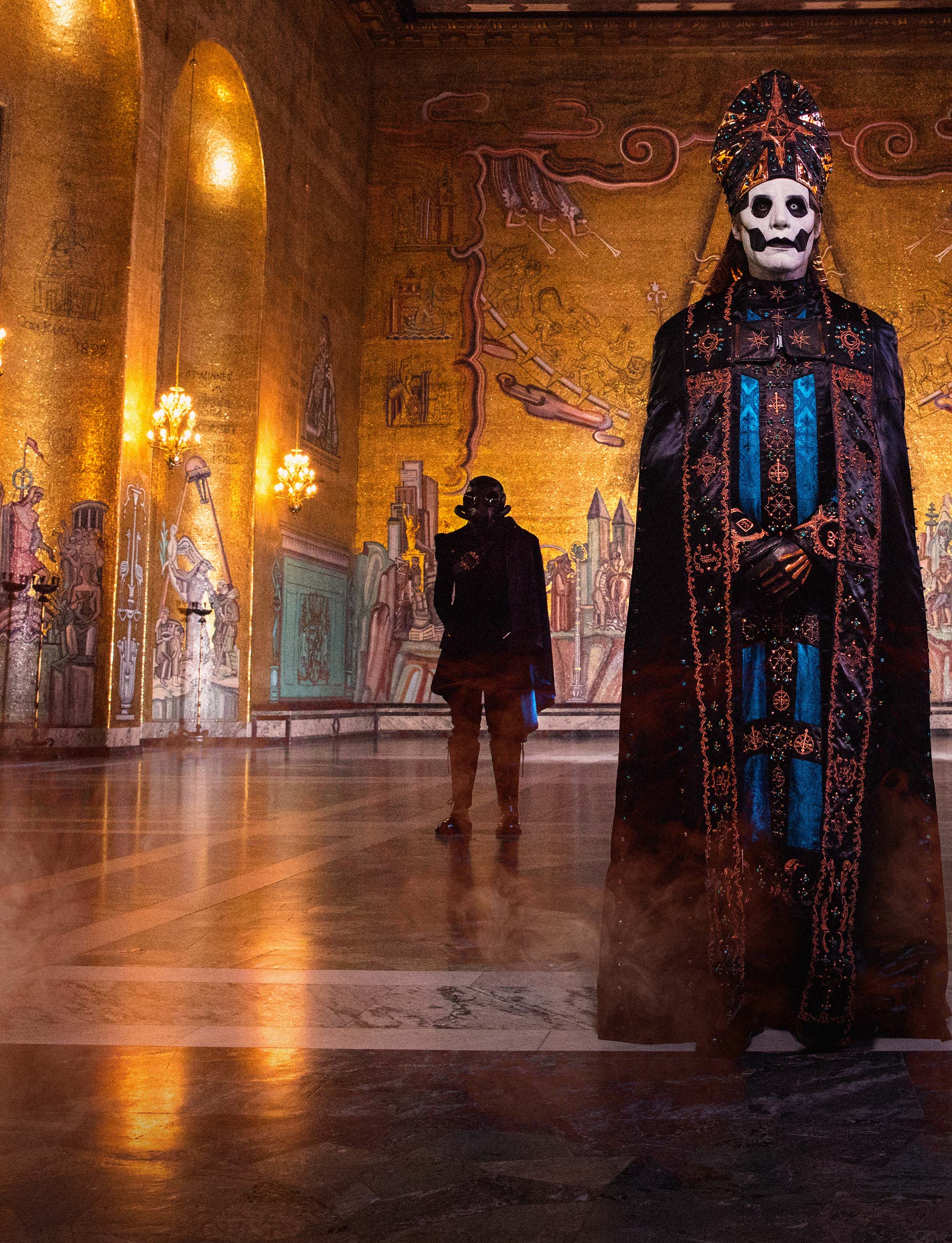 Spotify is currently not available in your country.
Follow us online to find out when we launch., spotify gives you instant access to millions of songs – from old favorites to the latest hits. just hit play to stream anything you like..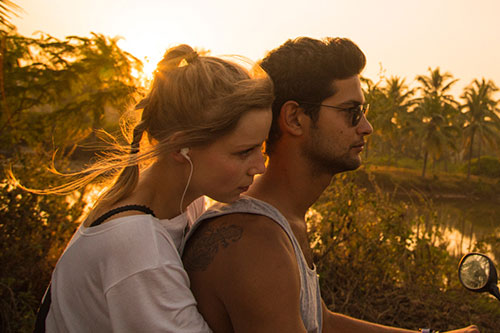 Listen everywhere
Spotify works on your computer, mobile, tablet and TV.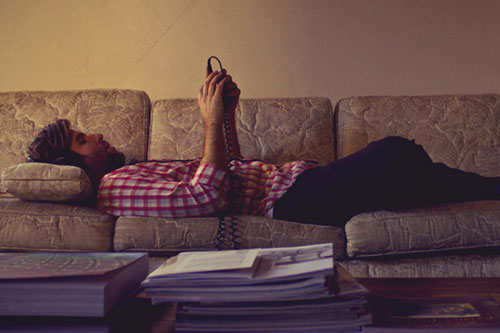 Unlimited, ad-free music
No ads. No interruptions. Just music.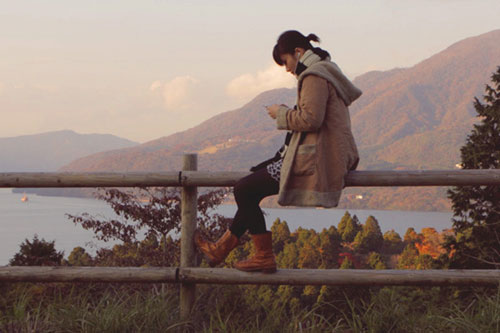 Download music & listen offline
Keep playing, even when you don't have a connection.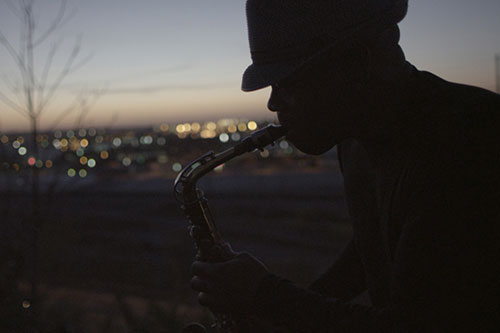 Premium sounds better
Get ready for incredible sound quality.