Subscribe Now! Get features like
Latest News
Entertainment
World Cup 2023
Win Gold Daily
Web Stories
Mumbai News
Bengaluru News
Daily Digest
Private Austrian 'ghost plane' crashes in Baltic Sea, 4 feared dead
The jet "was flying between Spain and Cologne but when it changed course, air traffic controllers were not able to make contact", the Latvian civil aviation agency said in a statement.
A private jet carrying four people that was due to land in Germany but which continued to fly across Europe as air traffic controllers tried unsuccessfully to make contact crashed Sunday off Latvia, authorities said.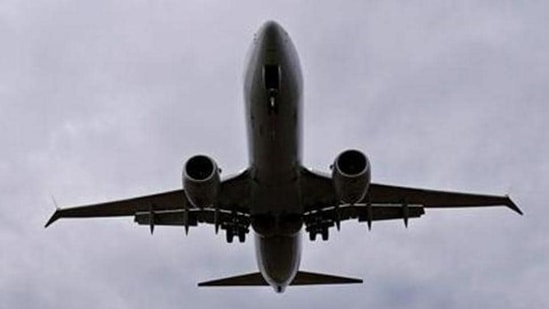 Fighter jets from Germany, Denmark and Sweden were scrambled to try to make contact with the crew in the air as the Austrian-registered plane continued to fly across northern Europe, "but they saw no one", Swedish search and rescue operation leader Lars Antonsson told AFP.
Also read: US pilot threatening to crash plane into Walmart store taken into custody: Report
The plane, a Cessna 551, flew over Swedish airspace in the Baltic Sea before crashing into the sea off Ventspils just before 8:00 pm (1800 GMT).
The plane flew relatively steadily until it neared the Latvian coast, when it rapidly lost altitude.
It crashed "when it ran out of fuel", Antonsson said.
The nationalities of the four on board were not immediately known.
"Rescue teams with boats and helicopters from Latvia, Lithuania and Sweden are working at the crash site", the Latvian aviation agency said.
Also read: Nashik-bound SpiceJet flight returns to Delhi due to 'autopilot' snag
"No human remains have been found", Sweden's Antonsson added.
It is not known what caused the plane to fly off course.
"We have no explanation at all, we can only speculate" about what happened "but they were clearly incapacitated on board", Antonsson said.
Join Hindustan Times
Create free account and unlock exciting features like.
Terms of use
Privacy policy
Weather Today
HT Newsletters
Subscription
Print Ad Rates
Code of Ethics
Asia Cup 2023
ICC Rankings
Other Cities
Income Tax Calculator
Budget 2023
Petrol Prices
Diesel Prices
Silver Rate
Relationships
Art and Culture
Telugu Cinema
Tamil Cinema
Exam Results
Competitive Exams
Board Exams
BBA Colleges
Engineering Colleges
Medical Colleges
BCA Colleges
Medical Exams
Engineering Exams
Festive Calendar 2023
Compatibility Calculator
The Economist Articles
Madhya Pradesh
Chhattisgarh
Explainer Video
On The Record
Vikram Chandra Daily Wrap
Asian Games 2023
Public Health
Economic Policy
International Affairs
Climate Change
Gender Equality
future tech
Daily Sudoku
Daily Crossword
Daily Word Jumble
HT Friday Finance
Explore Hindustan Times
Privacy Policy
Terms of Use
Subscription - Terms of Use
Israel-Hamas War
House Speaker Vote
Natalee Holloway
Dolly Parton
CBS News Live
Managing Your Money
Newsletters
Watch CBS News
Body parts and debris found in Baltic Sea after "ghost plane" crashes with prominent businessman, 3 others on board
September 6, 2022 / 1:10 PM / CBS/AP
Human remains and debris have been found in the Baltic Sea during a search operation off Latvia's coast where a private jet crashed in mysterious circumstances, likely killing all four occupants.
Karl-Peter Griesemann, a prominent German businessman, was aboard the plane with three others, a spokesperson for Quick Air, an air charter company based in Cologne, told Reuters on Monday. Local newspaper Express reported that Griesemann was the pilot and that he was with his wife, daughter and his daughter's boyfriend.
Lt. Cmdr. Peteris Subbota, head of the Latvian military's Marine Search and Rescue Coordination Centre, told The Associated Press that "remains of human bodies we believe to be associated with the crash" were found Tuesday during the search operation by Latvian coast guard vessels and underwater robots.
Air traffic controllers on Sunday lost contact with the Cessna Citation 551 jet, carrying four people, shortly after it took off from the Spanish city of Jerez. The aircraft, en route to Cologne, Germany, had earlier reported problems with cabin pressurization.
Several European countries scrambled fighter jets as the plane made its way across the continent, but were unable to see or contact anyone in the cockpit, German media reported, prompting tabloid Bild to call the aircraft a "ghost plane."
The Cessna disappeared from radar while it was flying off course over the Baltic Sea, apparently on autopilot, and later crashed into Latvian waters some 23 miles northwest of the port city of Ventspils.
The underwater search has not yet located the plane wreck, but Subbota said the chances of finding it should be reasonably good as the water is only up to 200 feet deep at the site and the seabed is accessible.
Navy spokeswoman Liva Veita told the AFP news agency that "11 pieces of airplane debris were found in the sea, including fragments of airplane seats and some possible baggage items like shoes."
"Several body parts were recovered," she said.
Media reports said the Austria-registered aircraft was built in 1979 and it didn't have a so-called black box that would help determine the cause of the crash.
A Cessna 551 that was flying from Jerez was supposed to land in Cologne but the pilot didn't answer ATC calls and the aircraft contiued to fly on autopilot in a straight line before it lost altitude and crashed into Baltic sea close to the Latvian coast https://t.co/iIVNoMNksW pic.twitter.com/klQQosArTg — Flightradar24 (@flightradar24) September 4, 2022
According to data tracking website FlightRadar24 , the plane took off from the Spanish city of Jerez de la Frontera at 2:56 p.m. Sunday. The plane flew over Swedish airspace in the Baltic Sea before crashing into the sea off Ventspils just before 8:00 p.m.
The BBC reported that Griesemann was a prominent member of the Cologne Carnival, and the carnival posted a tribute to him on its Facebook page.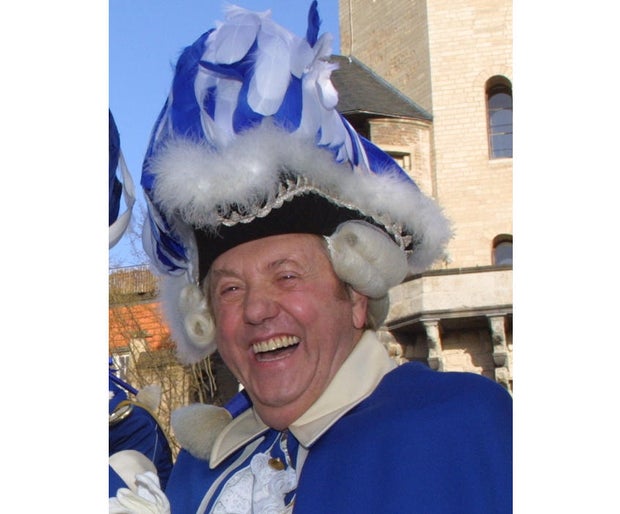 More from CBS News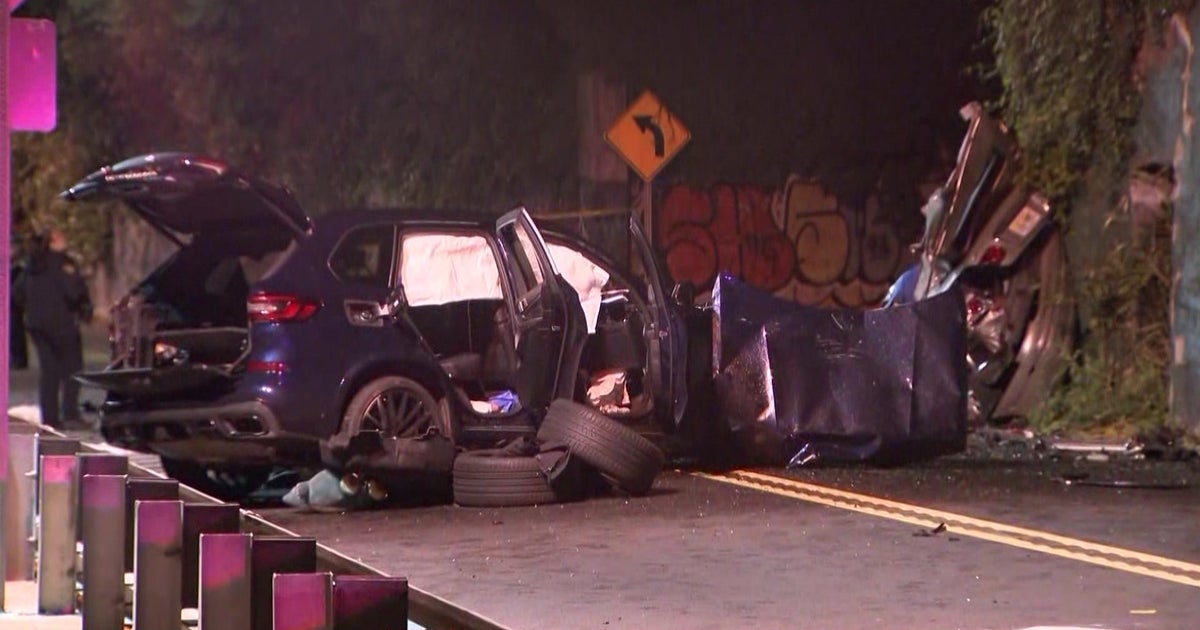 Man charged in Jersey City crash that left 3 dead, 3 injured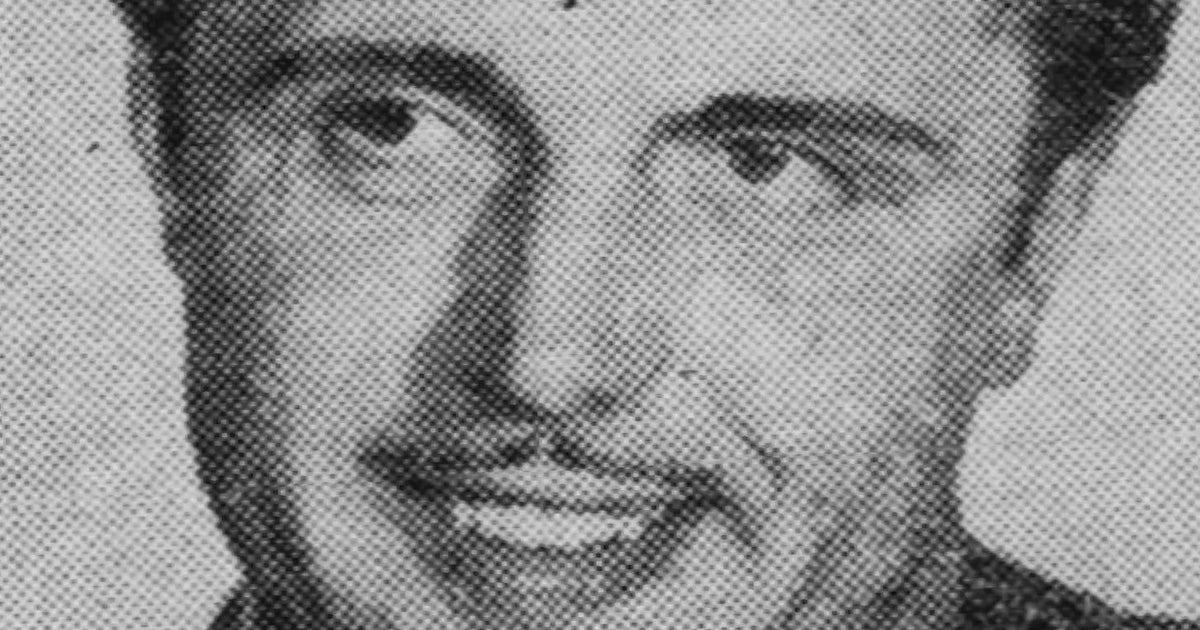 Chicago Air Force captain killed in 1952 plane crash laid to rest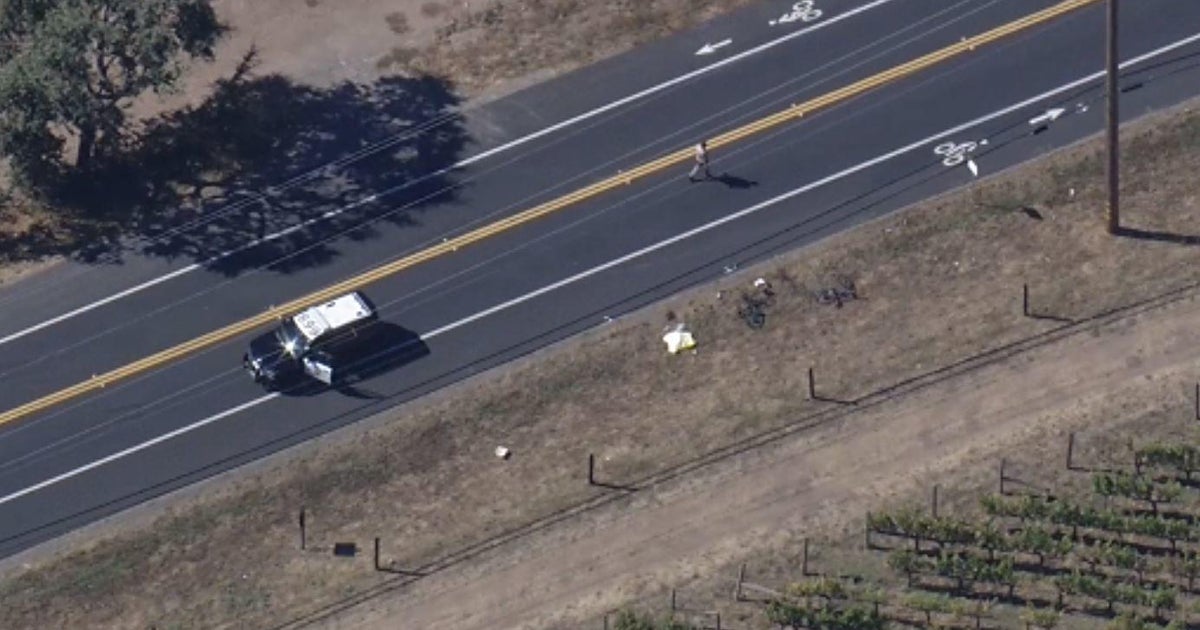 Bicyclists fatally struck in Napa County's Silverado Trail collision identified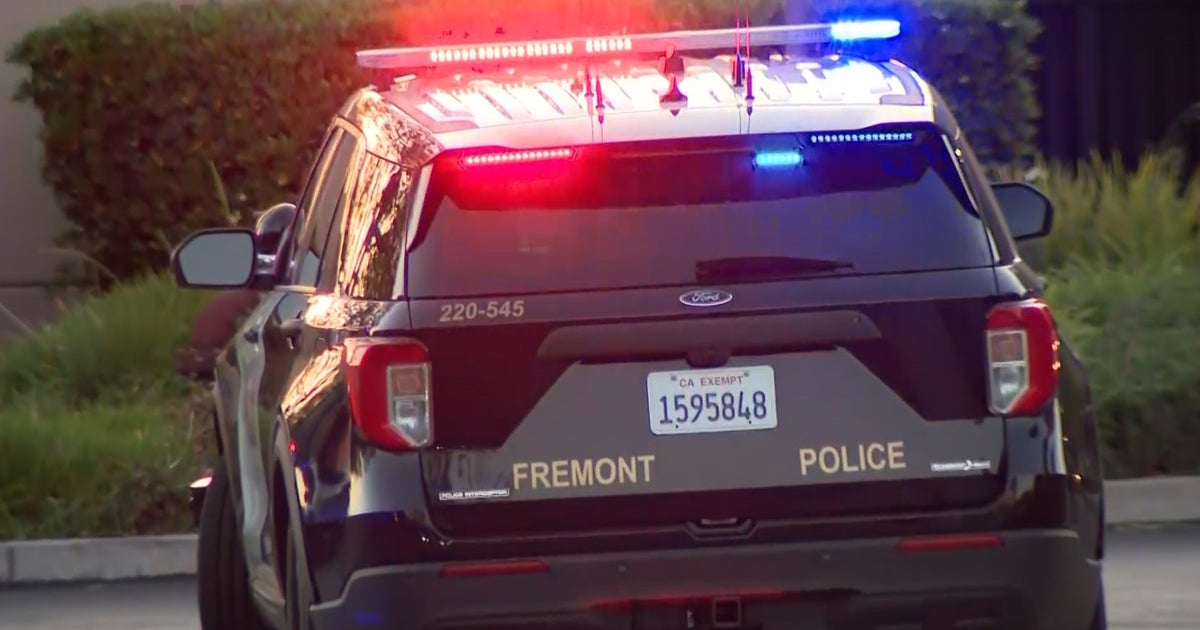 Bomb threats targeting private schools in Fremont found to be without merit

October 18, 2023 Tracking Air Force One And The Assets Supporting President Biden's Visit To Israel Today Gaza
October 18, 2023 The F-35 Completely Changed The Mindset For Modern Operations, Italian Air Force Chief Says Italian Air Force
October 17, 2023 U.S. B-52 Strategic Bomber Makes First Landing in South Korea In 35 Years North Korea
October 17, 2023 First All-European Commercial Astronaut Crew Ready For AX-3 Mission To The ISS In 2024 Space
October 17, 2023 NATO Tiger Meet 2023 Wraps Up In Italy Military Aviation
Radio Comms, Tracks And All The Details About The Interception Of The 'Ghost Jet' Last Week
The "Ghost Private Plane" flew across Europe escorted by fighter jets who unsuccessfully tried to establish a radio contact, before tragically crashing in the Baltic Sea. A clip provides all the radio comms and tracks of the QRA jets involved in the interception and shadowing of the business jet.
On September 4, 2022, a Cessna 551 Citation II was scheduled to fly from Jerez, Spain to Cologne, Germany. Shortly after taking off, the pilot contacted air traffic control to signal a loss of cabin pressure, before stopping answering the radios . The Cessna flew all the way to Cologne, but then it continued for almost two hours in a straight line before running out of fuel and crashing in the Baltic Sea.
Let's see what we know about this "ghost" jet and its last flight. This Cessna 551 Citation II was a 42-year-old airframe which first flew in 1979. Its manufacturer serial number was 551-0021, while its registration was changed in OE-FGR few years ago. Previously this registration belonged to an Embraer Phenom 100 registered in Austria, which was later sold in the US and subsequently changed registration.
A Cessna 551 Citation II/SP, OE-FGR, crashed into the Baltic Sea off Latvia with four on board. The aircraft was enroute from Spain to Köln, Germany, at FL360 but continued past the destination until it crashed almost two hours later. https://t.co/1hQAuy4DQ1 pic.twitter.com/Il881l9Ezn — Aviation Safety Network (ASN) (@AviationSafety) September 4, 2022
The aircraft belonged to Karl-Peter Griesemann, the owner of a charter company based in Cologne named Quick Air. He was also the pilot on this flight, while the passengers were his wife, his daughter and her fiancé. The route set in the Flight Management System was to bring the aircraft up to 36,000 ft and follow the route via Poitiers, Paris, Luxembourg and Euskirchen, with a final approach into Cologne.
The jet took off from Jerez at 12:56 UTC and started following the planned route. Once at the cruising altitude of 36,000 ft, the pilot reported to the Spanish ATC a cabin pressure problem. This was the last communication with the aircraft, as every following attempt to contact the aircraft went unanswered. Once over France, a Rafale from Mont de Marsan was scrambled to intercept OE-FGR, reporting the visual with the jet at 14:25 UTC.
Media reports indicate that OE-FGR was not reachable by air traffic control authorities for some time. Just a few moments ago, we stopped receiving signals from the aircraft. Final altitude received was 2100 ft at -8000fpm descent. https://t.co/iIVNoMNksW pic.twitter.com/EbRUhqCGLm — Flightradar24 (@flightradar24) September 4, 2022
Radiohams and military airband monitors were able to listen to the comms in the clear of between the interceptors, the Military ATC agencies and the Air Defense radars. The following footage, sent us by a reader who wishes to remain anonymous, includes conversations and radio calls, providing some interesting hints at the phases of the intercept and gives a good idea about the track of the ghost plane. You can also watch the German QRA LK01/02 heading to the plane and the German QRA (in the north of Germany) EA01/02 intercept the plane …. (French QRA was not visible on ADSBExchange ).
Radio contacts were unsuccessful and the Rafale's pilot also reported that no activity was visible in the cockpit. As the Cessna moved to northern France, another Rafale was scrambled from Saint Dizier and took over the interception mission and escorted the business jet as it flew over Belgium and Luxembourg with its autopilot engaged. When the aircraft entered German airspace, Eurofighters from Neuburg-Donau were scrambled to take over the intercept from the French colleagues at 15:57 UTC.
Again, the attempts to establish a radio contact were unsuccessful and no one could be seen in the cockpit or in the cabin. Once it reached Cologne, the Cessna continued on a straight route on its last set course. Another pair of Eurofighters was scrambled from Laage, continuing to escort the ghost plane until a Danish F-16 arrived on scene to take over while the ghost jet was over the Baltic Sea.
It looks like a private jet was intercepted by fighter jets above Germany (🇩🇪). The private jet took off from Jerez Airport, southern Spain (🇪🇸) and is heading northeast. Currently unknown whether this is an exercise. OE-FGR // #440A99 pic.twitter.com/VWYQHe6Q2a — Aerospace Intelligence (@space_osint) September 4, 2022
While the aircraft crossed Swedish airspace , the Swedish authorities, planning for the worst, launched the Search and Rescue helicopters to fly in the same direction of the Citation. Shortly after, the aircraft was left without fuel and the engines failed one after another. The resulting asymmetric thrust after the loss of the first engine caused a slight turn, which combined with the ongoing loss of altitude, ultimately led to the RDAF pilots observing the aircraft entering a left-hand spiral off the Latvian coast.
The aircraft crashed at 17:45 UTC in an area about 37 km off the coast of Latvia. FlightRadar24 showed the aircraft's last transmission at 2,100 feet and with a descent rate of 8,000 feet per minute. Swedish and Latvian authorities worked together on the SAR effort , with parts of the wreckage and human remains found a day later.
The situation with the aircraft gathered a lot of attention online during the flight. The was quickly shared on Twitter while, on Flight Radar 24 alone, more than 140,000 people tracked OE-FGR's last flight, while more than 300,000 where witnessing it live on various websites. Many protested the complete coverage of the event provided by ADS-B tracking websites , stating that the feed of data from the aircraft should have been interrupted.
Although rare, it is not the first time a plane crash because of cabin depressurization. Such a failure can lead the occupants to lose consciousness before they could react to the problem. The most infamous instance of this type of incidents is Helios Airways Flight 522 on August 14, 2005, when a loss of cabin pressurization incapacitated the crew and left he aircraft flying until it ran out of fuel and crashed near Grammatiko, Greece, killing all 121 passengers and crew on board.
Aviation Safety
Cessna Citation
loss of cabin pressure
Related Articles
Popular U.S. Airshow Pilot Vlado Lenoch Killed in P-51 Crash with Passenger
Lifelong Aviator's Fatal Accident is Third P-51 Crash This Month. Talented and widely admired airshow pilot Vlado Lenoch and airport manager Bethany Root died in the crash of a P-51D Mustang at about 10:15 a.m. […]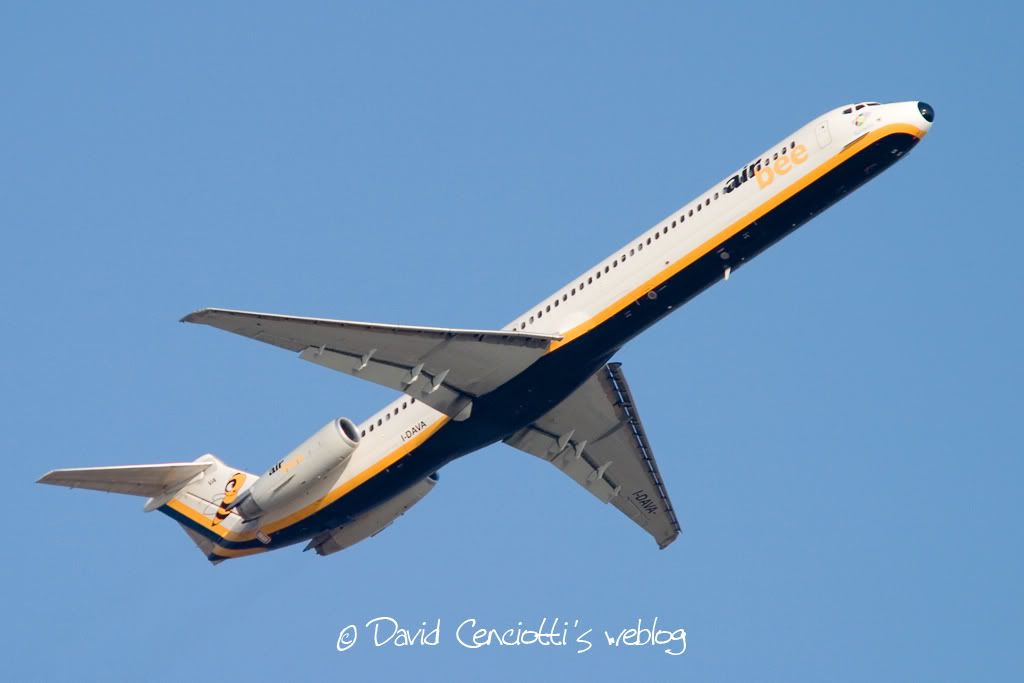 Spanair 5022: a video doesn't show any explosion. Did the MD82 stall before hitting the ground?
Speculations about the possible causes of the Spanair 5022 crash on Aug. 20 continue. According to the Spanish newspaper El Pais, a security camera at Madrid-Barajas airport recorded the MD82 take off. The video, that […]
Two years after MH370 there is a way for aviation enthusiasts to obtain location data from aircraft flying in remote areas
Amateur tracking software can monitor the signals sent by the aircraft to the Inmarsat network. On Mar. 8, 2014, Malaysia Airlines flight MH370, a Boeing B777-200 aircraft (registration 9M-MRO), operating from Kuala Lumpur and Beijing, […]
Copyright © 2023 | MH Magazine WordPress Theme by MH Themes Contents of this blog/website may not be used without author's prior written permission. All rights reserved.
To European governments, the European Commission and the European Parliament
We demand that EU member states individually and collectively:
Take action to prevent empty passenger flights;
Revise EU legislation to bring an end to these outdated airport slot usage rules;
Support national measures and European legislation that helps promote long-distance rail and phasing out short-haul flights where alternatives exist.
Why is this important?
Airlines are flying empty planes across Europe, with no people or goods in them. Over 100,000 ghost flights have flown over our heads this winter. All because of a law the European Commission won't let go of. [1]
In a moment when we are racing to cut emissions and save our planet, this outdated law is like a slap in the face.
Lufhansa, Air France, British Airways and other airlines are calling for a stop to this waste, and so are environmentalists. More and more people are learning about this absurd situation through the media.
The good news is that governments can rebel against this rule that fuels climate chaos. In fact, Austria has already boldly declared it will rebel. [2] Belgium, Germany and Spain have signalled they might follow suit.
Before more needless flights take off, we need to convince the governments in countries with the busiest airports to follow their example, and make courageous declarations about it. Now that the tide is turning, let's make our governments hear their voters roar louder than an aeroplane engine.
References:
https://www.repubblica.it/green-and-blue/2022/02/01/news/voli_fantasma_emissioni_aerei_vuoti_slot-336031992/?ref=RHTP-BG-I294524205-P11-S1-T1 https://transport.ec.europa.eu/news/aviation-slot-relief-rules-airlines-extended-2021-12-15_en https://www.euractiv.com/section/economy-jobs/news/eu-under-pressure-on-ghost-flights/ https://www.euronews.com/green/2022/01/06/almost-2-years-into-the-pandemic-empty-flights-are-still-frying-the-planet
https://www.wienerzeitung.at/nachrichten/wirtschaft/oesterreich/2134961-Ausnahmeklausel-in-Oesterreich-ersparte-im-Winter-8.000-Leerfluege.html
It seems you have already signed. However, you can do more. Click below for next step.
Want to know what happens next?
By clicking "Yes, keep me informed" you are supporting this campaign, and agreeing to WeMove Europe using your information for the purpose of this campaign. We might share your name, surname and country with the petition target. Unless you subscribe to receive personalised updates, we will delete your data after the campaign has ended. We will never share your data with any third parties without your permission. See our full privacy policy here .
Please can you chip in?
Thousands of ghost flights fly above our heads. Transporting neither people nor goods but generating tonnes of polluting emissions.
We need to convince governments to rebel against the European rule that forces empty flights - but for that purpose we need to organise actions that cost money.
Spread all across Europe, people like you and me are the purse of this community of action. By each donating what we can, we add up to so much more - enough to make big things like this happen.
Join thousands of people already donating and help us to stop unnecessary flights that fuel climate change.
Would you like to make a donation in British pounds (GBP)? You can do it here.
Other ways of giving
You can transfer your donation to our bank account
Please include your email address as payment reference
WeMove Europe SCE mbH IBAN: DE98 4306 0967 1177 7069 00 BIC: GENODEM1GLS, GLS Bank Berlin, Germany

Can you spread the word?
Rebel against ghost flights.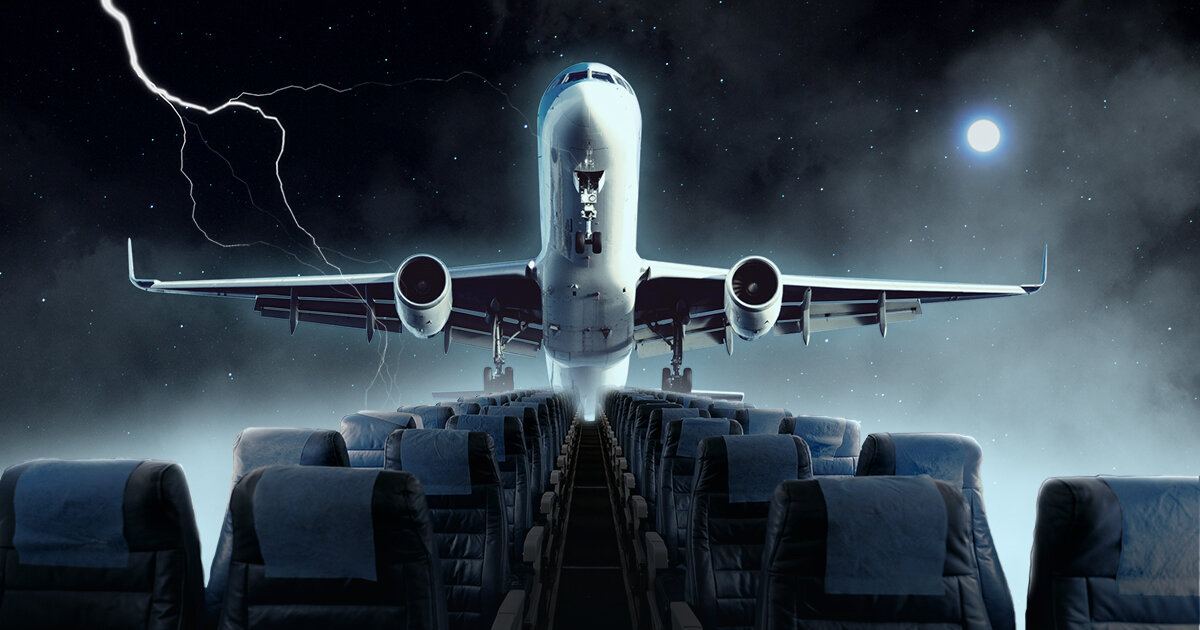 Next step - spread the word
Thank you for taking action!
Do you know anyone who would feel strongly about this issue? Share the petition with them using your preferred social network!
Thank you for standing for democracy with us. It is only together that we can truly be a force to be reckoned with.
WeMove Europe is an independent and values-based organisation that seeks to build people power to transform Europe in the name of our community, future generations and the planet.
© 2015-2023 Copyright WeMove Europe
The case of "ghost flights" in the skies over Europe - InfraJournal
Many airlines continued to fly their planes empty in order to maintain their rights to the airport slots
Infrastructure | Focus On | Sustainability
The case of "ghost flights" in the skies over Europe
In the midst of the pandemic, some airlines had empty planes take off in order to retain the right to airport slots. a secondary market and the creation of a true single european sky could be a solution to this contradiction between outdated rules and the need for greater sustainability.
By Andrea Giuricin
The airline industry, despite the recovery in demand, continues to have to deal with significant elements of uncertainty. The waves of the pandemic have an effect on demand, of course, but also on supply. In recent weeks, following the spread of the Omicron 5 variant across Europe, a shortage of crews has begun to be reported for several air carriers and some airports in Northern Europe.
Another effect we have been able to highlight in recent months is that of "ghost flights" . Many airlines continued to fly their planes empty in order to maintain their rights to the airport slots.
To better understand how something like this could have happened, one must take stock of the current situation regarding the allocation of slots . They are, in fact, given to airlines on the basis of "grandfathers' right" ', i.e. if one of them has the right to a slot and uses it, it keeps that same slot in the following season.
Historically, the required minimum use of slots has been 80% in order to keep the same slot but, for a time during the pandemic, the European Commission rightly decided to lower this limit to 50%.
The issue of slot allocation has historically been one of the most heated debates at the EU level , with traditional airlines (FSCs) historically having the rights and wanting to keep them without too many restrictions, while new entrants find it difficult to find "free slots" at the most congested airports. It is no coincidence that several low-cost airlines, in their initial development model, relied on secondary airports in order to have good operational efficiency (due to smaller airports and faster aircraft turnaround ) and at the same time be able to schedule their flights efficiently without problems in finding slots. The strategy for many of these companies has subsequently changed, as they have also started to use primary airports, but the problem of slot allocation remains.
The key is to find a solution that does not have the consequences of ghost flights, because these flights are clearly a waste of resources for the airlines and cause unnecessary pollution. The environmental problem is certainly relevant for aviation, even if many steps forward are being taken, especially on the airport side where zero-impact management companies are fast approaching.
Returning to the problem of the slots, it should be pointed out that while grandfathers' rights apply at the European level, a "grey market" , or secondary market, has been established in the London area. In this market, companies do not own the slots, but can trade these rights among themselves . Often, the airlines that are struggling the most have sold slots at London Heathrow just to remain solvent and new operators have come in paying considerable sums ( even 30 million euro per slot ) in order to start operating at that important airport.
It is clear that the problem of airport congestion affects different airports differently. London Heathrow is the classic example where new infrastructure cannot be built because of the "nimby " syndrome ("not in my backyard") that affects the London area, while other airports certainly have less congestion problems.
However, economic theory teaches us that where there is scarcity, it is normal that the price tends to rise. One solution is to increase airport capacity , but often it is some traditional airlines that are actually against this happening, so as not to let new competitors enter their hub of reference.
Often, as in the case of London, there are major problems in building new infrastructure. The problems are therefore various , but a market system would have the benefit of introducing efficiency and upsetting as few players as possible.
A secondary market for slots, therefore, could be a solution that would not be too upsetting for the operators who have slots (due to the fact that they can sell them, if necessary) and at the same time, allows new entrants to find the space they need to operate. Ghost flights can thus be cancelled and in general a better allocation of slots could make it clear what the value is, and thus the market price.
Industry efficiency also leads to better environmental efficiency , a key issue for the European Commission, which seemed to have forgotten about it during the pandemic. In general, economic efficiency can lead to environmental efficiency and this point cannot be overlooked by the legislator.
In addition, at this time of enormous complexity for the industry, with costs rising dramatically, not least as a consequence of Russia's invasion and war in Ukraine, and uncertainties on both the supply and demand sides, efficiency should increasingly be a relevant goal.
The same applies, for example, to the coordination for the creation of a true Single European Sky, which would allow great fuel savings and greater operational efficiency for airports as well as for airlines.
Ghost flights, therefore, which are slowly disappearing given the strong return of demand (except on some routes where Covid 19 restrictions remain), are clear evidence that inefficient regulation causes major problems for the sector , not only economic, given the losses for the airlines, but also environmental.
It is therefore good to think about alternative solutions, such as those proposed in this brief analysis, precisely to improve the situation and make the best use of existing assets and avoid waste that the sector and the environment simply cannot afford.
More like this
A laboratory for sustainability in the airport of tomorrow, off limits: closed airspace. the impacts, here's why zero emissions in aviation is a major challenge, airports beyond the pandemic: alliances and sustainability for a restart.
International edition
Australia edition
Europe edition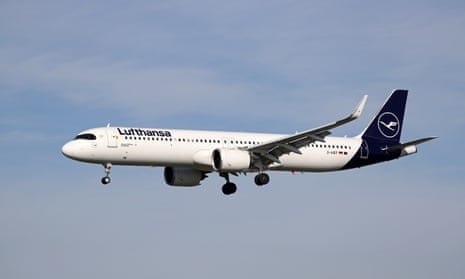 Airlines flying near-empty 'ghost flights' to retain EU airport slots
Analysis from Greenpeace finds deserted flights are generating millions of tons of harmful emissions
At least 100,000 "ghost flights" could be flown across Europe this winter because of EU airport slot usage rules, according to analysis by Greenpeace .
The deserted, unnecessary or unprofitable flights are intended to allow airlines to keep their takeoff and landing runway rights in major airports, but they could also generate up to 2.1 million tons of greenhouse gas emissions – or as much as 1.4 million average petrol or diesel cars emit in a year – Greenpeace says.
"The EU Commission requiring airlines to fly empty planes to meet an arbitrary quota is not only polluting, but extremely hypocritical given their climate rhetoric," said Herwig Schuster, a spokesperson for Greenpeace's European Mobility for All campaign.
"Transport emissions are skyrocketing," he said. "It would be irresponsible of the EU to not take the low-hanging fruit of ending ghost flights and banning short-haul flights where there's a reasonable train connection ."
When the Covid pandemic began, the European commission suspended a benchmark requiring airlines to maintain 80% of their flight operations to keep their slots open.
In October, Brussels upped the benchmark to 50%, and it will rise again to 64% in March.
Lufthansa CEO, Carsten Spohr, said that his airline may have to fly 18,000 "extra, unnecessary flights" to fulfil the adjusted rules, and called for the sort of "climate-friendly exemptions" used in other parts of the world.
A Lufthansa spokesperson said that between January and March 2021, just 45% of its flights were full.
The other 5%, or 18,000 flights, "we define as unnecessary", the spokesperson added. "If we wouldn't risk the loss of slots in certain airports in Europe, we probably would have cancelled them and put them together with other existing flights."
Greenpeace applied Lufthansa's proportion of ghost flights to other European airlines based on the German carrier's 17% market share , using a conservative estimate of 20 tons of greenhouse gas emissions a flight.
The research assumed an average flight time of 90 minutes by a 200-seater plane, over a distance of 800-1,000km.
Tim Johnson, director of the Aviation Environment Federation, said that the Greenpeace assumptions were "spot on".
"It looks like an example of wastage in the industry and I think people will be surprised by the scale of it," he said. "It hints at a real problem of airlines being forced to operate either empty or very low-occupancy flights in order to maintain their slots."
Socialist MEPs in the European parliament have demanded answers on the problem, and Greta Thunberg, the climate strike leader, sardonically tweeted that "the EU surely is in a climate emergency mode".
The European Commission denies that air carriers are operating ghost flights, or that its "use it or lose it" slot rules have created problems.
A commission spokesperson said: "Empty flights are bad for the economy and the environment which is exactly why we took several measures allowing companies to not have such empty flights. If airline companies decide to keep empty flights, this is a company decision, which is not the result of EU rules."
Brussels argues that it has already cut slot requirements and that airlines can request that even those be stood down if flights are disrupted by "severe sanitary measures" such as new government travel restrictions.
Earlier this month the Ryanair CEO, Michael O'Leary, complained that big airlines benefited from generous EU breaks, "and now Lufthansa's still not happy. They don't want to operate ghost flights because: 'Ohhh, the environment'," he told Politico .
The cut-price Irish airline wants Lufthansa to sell unsold tickets at cheap prices and for the commission to force it to release unused slots.
Air France says that it wants greater slot rule flexibility , but a spokesperson said that it would not give data on how many under-capacity and unnecessary flights it was currently flying.
Johnson said that it was right to focus on climate impacts when huge amounts of CO 2 were being emitted unnecessarily but that there was a "wider industry battle" which pointed to the need for slot reform.
"We need something that genuinely rewards efficiency," he said. "Some sort of efficiency metric as the basis for allocating slots that would allow an operator with a modern full plane to be preferred over rival carriers, who are operating with much lower load factors or older technologies."
Airline emissions
Airline industry
European Commission
European Union
Most viewed
Global Europe
Defence and security
Phantom plane played with the nerves of six NATO countries
EURACTIV Bulgaria
The Bulgarian TV showed footage of investigators at the site where the 2-seat Beechcratf landed on 9 June 2022. [Georgi Gotev]
Print Email Facebook Twitter LinkedIn WhatsApp Telegram
A small aeroplane toyed with the nerves of the air defences of six NATO members before landing on Thursday (9 June) in a small airfield in Bulgaria, whereby the pilot and passengers promptly disappeared.
The prosecutor's office in the Bulgarian city of Targovishte launched an investigation into a mysterious incident with a small 'Beechcraft' plane that flew into the skies of several European countries and landed at a local airfield usually reserved for agricultural aircraft.
The aircraft was found abandoned with a still-warm engine.
It is unclear why the 60-year-old two-seater flew over almost all of Europe to land in Bulgaria or whether the unknown pilot was alone or had passengers.
The Bulgarian Ministry of Interior said the plane took off Lithuania and passed through seven countries, including Poland, Slovakia, Hungary, Romania and Serbia, before landing in Bulgaria. Six of them, except Serbia, are NATO members.
The media reported that the air defences in several countries spotted the intruder, scrambling jets to intercept it while trying to initiate contact with the pilot, without success.
The plane entered Bulgaria from the northern city of Vidin, where it landed for refuelling, but it is not known precisely where it was refuelled.
"What's the purpose? Who are these people? What happened? We are investigating", the Bulgarian Minister of Interior Boyko Rashkov Rashkov was quoted as saying.
The Ministry of Defense announced that the plane entered the airspace of Bulgaria without an approved flight plan shortly after 7 pm on Wednesday.
The plane was reportedly spotted by the Hungarian and Romanian Air Force, which scrambled F-16 jets to intercept the Beechcraft. Upon entering Bulgarian airspace, the country's air force was also activated.
"At no time was the plane a threat to civilian or military infrastructure in Bulgaria. It flew at low altitudes, which made difficult the interception for fighter jets, but it was monitored all the time. The Ministry of Defense is taking the appropriate actions to establish the circumstances", said Defense Minister Dragomir Zakov.
The media quoted the director of the airport in Debrecen, Hungary, who reportedly said the Beechcraft also landed at a small airport in Hungary. Reportedly five or six people got off and refuelled the plane using jerrycans. The Hungarian police tried to stop them, but they were swift and took off quickly.
[Edited by Alice Taylor]
Read more with EURACTIV
EU urges Algeria to reverse split with Spain
Topics .
Subscribe to our newsletters