Ghost Recon Breakpoint doubles performance on next-gen consoles
But there's a big resolution divide between Xbox Series X and PS5.
The new console generation has so far been amazing for players who love smooth, 60 frames per second gaming. Ubisoft, especially, leads the charge with the likes of Assassin's Creed Valhalla, The Division 2, and Immortals Fenyx Rising - all come fully equipped with at least a performance option, or run at 60fps by default on Xbox Series X, Series S and PS5. We can add another to the list here too: Ghost Recon Breakpoint. It was patched around next-gen's launch, and while running in backwards compatibility mode, the doubling of frame-rate is a game-changing experience. The Division 2 tried the same trick but came unstuck somewhat on PS5, missing some visual flourishes found in every other version - even PS4 Pro. Speaking of which, there's good news with The Division 2 here worth touching on before we get into Breakpoint properly.
The Division 2's Patch 1.31 (as it appears on the PS5 front-end) came out hot on the heels of our coverage and essentially sorts out all of the issues we had with it - namely, screen-space reflections and volumetric fog are back. Looking back, this was likely an oversight from developer Massive Entertainment at the time; a simple flag for these settings that went unchecked. However, it's clear that legacy limitations from PS4 Pro are still in place - there's a vanishingly small performance advantage here opposite Xbox Series X, but it comes at the cost of a lower resolution on PS5. All is well, where the big success remains that next-gen can now achieve 60fps - a similar story to Ghost Recon Breakpoint.
As a successor to Ghost Recon Wildlands, Breakpoint had serious ambition at release. There are flashes of the big sandbox jungles in Crysis or Far Cry here. Physics for mud are stand-out too, and there's just an incredible sense of freedom to exploring the island - densely packed as it is with woodlands, vehicles and secret coves, time of day changes and weather states. But as was so often the case on last-gen, a big complex world like this only ran at 30 frames per second. We had two modes - for graphics and resolution - but both shared a 30fps cap. The situation changes up for next-gen: PS5 runs the resolution mode at a 1440p, while Series X delivers it at 4K even though both are touted as offering up ultra HD support. Both are equipped with dynamic resolution scaling support but spend most of the time at these top-end limits. The actual visual make-up of the two seems identical by and large - though Series X's hardware-enforced 16x anisotropic filtering isn't matched on the Sony machine. Curiously, Series S only has a single mode, and it runs at 1440p30 just like PS5's resolution mode, putting the pixel count limit on the Sony console into perspective.
Of course the new performance mode is what sets the new version of the game apart. Only PS5 and Series X get this option, and it's delivered at a cost to rendering resolution. In the case of PS5 you're looking at 1080p as the max resolution - the same as PS4 Pro's graphics mode. Performance mode alters some settings, changing the ambient occlusion method - but in general it's a very similar visual setup. Series X on the other hand hits 60fps while rendering at a much higher dynamic 1440p. So that's 2560x1440 in performance mode max, though here we do see adjustments in resolution to hold the frame-rate steady - lowest being 2304x1296. There is some flexibility on Series X, but in general it's still pushing a much sharper picture than its PS5 counterpart. The upgrade is welcome on both machines, but it's unfortunate that the Sony machine is still seemingly encumbered by limitations more becoming of the PS4 Pro. Thankfully, the frame-rate upgrade is mostly solid on both machines, though we did encounter strange dips on both PS5 and Series X that quickly cleaned themselves up, and sometimes didn't manifest again in re-tests - very odd. But the upgrade is palpable overall, massively improving the quality of the experience.
While the improvement to frame-rate is stand-out, there are boosts to the resolution mode too - both consoles can now properly lock to 30fps, improving the experience over their last-gen equivalents, but there is the sense of a lack of ambition here. Dynamic 1440p on PS5 while Series X delivers 2160p is at odds with the system specifications and of course, our experiences with many other games. The notion that Series S' default mode matches PS5's resolution mode in image quality is also baffling: there's just the sense that Microsoft's cross-generation SDK tools offer up more options to developers and that it isn't a reflection on system capabilities. In my view, it makes sense to run Series X on this mode for visual purists - to see 4K30 if that's your tonic of choice. However, running at 1440p on PS5 doesn't seem like that much of an improvement up against 1080p60.
Breakpoint, much like Ubisoft's other works, makes a case for settling on 60fps as standard this generation - something rarely possible in more open-sandbox games last-gen. Whether this is sustainable for more technically pioneering efforts down the line remains to be seen, but for now at least, jumping from 30fps to 60fps is definitely a big upgrade - and one we hope to see rolled out for many more games in the future.
Digital Foundry | Assassin's Creed Mirage delivers a polished experience on all current-gen consoles
Digital Foundry | Lies of P has three performance modes - but only 60fps cuts the mustard
Digital Foundry | Cyberpunk 2077: Phantom Liberty - an ambitious evolution targeting today's consoles
Digital Foundry | It's true: Mortal Kombat 1 on Switch is just too big an ask for the hardware
Digital Foundry | Star Wars Jedi: Survivor finally delivers the 60fps mode we should have had at launch
Digital Foundry | Baldur's Gate 3 on PS5 is effectively the PC version at ultra settings
Digital Foundry | Armored Core 6: a brilliant game with the standard From performance issues
Digital Foundry | Starfield launches as a polished, consistent experience on Xbox Series X and Series S
Buy things with globes on them
And other lovely Eurogamer merch in our official store!
Xbox FPS Boost games list for Xbox Series X & Series S
Microsoft's latest and greatest consoles elevate these classics with FPS Boost.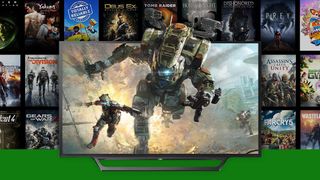 What is Xbox FPS Boost?
List of games
How to use it
How to disable Xbox FPS Boost
What about Resolution Boost?
Microsoft doubled down on backward compatibility with the Xbox Series X and Xbox Series S, bringing forward Xbox One, Xbox 360, and original Xbox titles to its latest consoles.
The company is no stranger to flexing its engineering know-how through its backward-compatibility program, with various features devoted to preserving titles across new systems. FPS Boost is the latest, bringing huge performance upgrades to existing titles, often doubling framerates with a simple toggle.
Here's what you need to know about Xbox's FPS Boost feature, plus which titles support it.
With the arrival of Xbox Series X and Xbox Series S , Microsoft debuted FPS Boost, a new system-level feature designed to bolster performance across backward-compatible titles. This trickery alters how games play with no developer input or code changes, unbinding titles from their previous locked framerates. Whereas one title may have targeted 30 frames per second (FPS) on Xbox One consoles, FPS Boost tweaks it to run at 60 FPS on Xbox Series X and Series S consoles.
Next-generation Xbox hardware has seen games targeting higher framerates than ever before, with titles frequently hitting 60 FPS and 120 FPS. The higher the framerate, the more frames outputted to your display each second, resulting in more fluid and responsive gameplay. But refreshing the outputted image more frequently asks more from the system, pushing intensive titles to compromise with lower framerates.
While the Xbox One X hoped to deliver 4K resolution at 60 FPS, later years would expose several hardware limitations, with many graphically demanding releases settling at just 30 FPS. These games would be "locked" at fixed framerates in software, meaning they won't see improvements on Xbox Series X and Series S under normal conditions.
FPS Boost delivers a fast and easy way to bring higher framerates to existing Xbox One games on next-generation hardware without the additional development resources required for a formal Xbox Series X|S Optimized patch. It makes older titles automatically run smoother on the new systems, delivering a massive upgrade over standard backward compatibility. It's even expanding the list of Xbox Series X|S games with 120 FPS support .
Higher frames means better performance, smoother gameplay and less input lag. Despite not increasing the number of pixels on the screen, a higher framerate can be more pleasant to look at simply because there's less judder and blur.
Microsoft launched Xbox FPS Boost in March 2021, starting with a small initial wave of titles, and since expanded with regular new additions. The feature has since picked up support from top publishers like Electronic Arts, Ubisoft, Bethesda, and Square Enix, enhancing several top experiences from the Xbox One generation. With little work from game developers, expect more FPS Boost titles to hit Xbox Series X and Series S over the months ahead.
The largest expansion of the feature brought over 70 new games with FPS Boost support, with Dark Souls III the most recent standalone addition. The latest addition to the service debuted during the Xbox 20th anniversary show, bringing original Xbox and Xbox 360 games to Xbox FPS Boost for the first time. With Microsoft winding down the Xbox backward compatibility program following the final additions in November 2021 , we wouldn't expect to see any more games added to this list moving forward.
Below follows the complete list of Xbox Series X/S FPS Boost titles so far, coupled with their target framerates when the feature is enabled. Several titles, which may see degraded visuals with FPS Boost enabled, also have the feature disabled by default. The optional support can be manually enabled in system settings, as detailed below.
Xbox FPS Boost: List of games
120 FPS all the things! The Xbox Series X is the pinnacle of Microsoft's next-gen console gaming vision and incorporates powerful hardware that can push games to their max. More games run better in Xbox FPS Boost on Xbox Series X, though it is more expensive and harder to get ahold of.
120 FPS with caveats The Xbox Series S is a fantastic true next-gen console for those who don't want to shell out the cash for the more larger and more powerful Xbox Series X. If you're okay with missing Xbox FPS Boost on some titles, this is cheaper and easier to grab.
How to use Xbox FPS Boost on Xbox Series X|S
FPS Boost hit Xbox Series X and Xbox Series S with the Xbox March Update in 2021, included with official updates for both consoles. It's ready to go as a system-level feature and automatically kicks in when playing many supported titles. Using FPS Boost requires no game updates or additional work from players.
With most FPS Boost games, support automatically kicks in when starting a game on Xbox Series X and Xbox Series S devices. Almost every game with FPS Boost upgrades works with the best Xbox console , Xbox Series X, although just a small minority of titles lack Xbox Series S support. You can check whether FPS mode is enabled via the following steps.
Navigate to My games & apps on your Xbox console.
Move your cursor to an FPS boost-compatible game .
Press the Menu button.
Select Manage game and add-ons .
Select the Compatibility options tile.
Check the FPS Boost box to enable FPS Boost.
Some titles with FPS Boost support may also supply these upgrades only on Xbox Series X systems, leaving their Xbox Series S counterparts upgrade-free. Check the complete list of FPS Boost titles above for a per-game breakdown.
When FPS Boost is active with compatible titles, your Xbox console will display an FPS Boost icon through the Xbox Guide menu. Pressing the Xbox button to open the Guide will display the FPS BOOST signifier in the top right-hand corner of the screen, adjacent to the Auto HDR icon, if active.
For most titles, FPS Boost will deliver immediate upgrades no matter your setup. However, with titles leveraging the feature to achieve 120 FPS, it's crucial to ensure your screen matches the criteria. While 60Hz refresh rates have been long the norm for TVs, the 120Hz refresh rate demanded by 120 FPS titles requires a specialist display. Furthermore, 4K resolution at 120Hz demands the latest 4K TV tech, including the all-new HDMI 2.1 connector, which supports this high-bandwidth output. It's reserved for the best 4K TVs for Xbox Series X and Series S , although new options are steadily hitting the market.
A near-perfect TV for gaming
Proper HDMI 2.1 support for 4K and 120 FPS gaming, Dolby Vision HDR, VRR, and some of the most outstanding picture quality in TVs makes the LG C1 OLED the perfect pair for your Xbox Series X|S.
Does FPS Boost impact graphics?
Microsoft debuted FPS Boost as a seamless upgrade on Xbox Series X and Series S, and in most cases, it's a free performance boost with no negative impact on visuals. However, FPS Boost can potentially impact overall visual quality compared to the stock, unmodified game. This impacts Xbox Series X, although all Xbox Series S games remain unaffected.
The caveat ties back to Xbox One X Enhanced titles, upgraded for Microsoft's first 4K Xbox console released in 2017. The device brought a massive GPU upgrade over the standard Xbox One, and subsequent games leveraged this hardware, essentially using raw power to achieve a higher 4K resolution.
These games, now seeing FPS Boost improvements, can in many cases deliver 4K resolution with 60 FPS or 120 FPS upgrades. However, some games cannot provide a smooth 4K 60 FPS via backward compatibility, with Microsoft instead hampering the visual quality to achieve a higher framerate.
These FPS Boost-enabled titles lose their Xbox One X enhancements when on Xbox Series X, delivering their high framerates at the settings of standard Xbox One consoles. It can result in a lower resolution, worse effects, and overall muddied presentation versus the title with Xbox FPS Boost disabled. Fallout 4 and Fallout 76 are among those impacted by this tradeoff.
Thankfully, Microsoft makes FPS Boost entirely optional so that you can choose between 4K visuals or a slick 60 FPS.
How to disable Xbox FPS Boost on Xbox Series X|S
Microsoft claims to extensively test every title with FPS Boost support, which should mean all the benefits with minor drawbacks on the system. But FPS Boost does have the potential to impact visuals in some cases, and if you encounter issues, Microsoft has included a toggle in the Xbox OS. It's quick and easy to disable the feature on a per-game basis, which returns the game to its original state.
Uncheck the FPS Boost box to disable FPS Boost.
To enable FPS Boost, follow the steps and re-check the FPS Boost check box.
Will Xbox Series X|S get Resolution Boost?
FPS Boost is the latest Xbox backward-compatibility enhancement, modernizing games with framerates fit for the current generation. It stems from ongoing efforts to upgrade existing titles for the newest Xbox consoles, without touching game code, previously including 4K upgrades for Xbox 360 and original Xbox experience. And while Microsoft hasn't announced a "Resolution Boost"-style feature for Xbox Series X and Series S, it appears a likely addition, given a previous tease from Microsoft.
"The compatibility team has invented brand-new techniques that enable even more titles to run at higher resolutions and image quality while still respecting the artistic intent and vision of the original creators," said Jason Ronald, director of program management for Xbox Series X in August 2020 . "We are also creating whole new classes of innovations including the ability to double the frame rate of a select set of titles from 30 FPS to 60 FPS or 60 FPS to 120 FPS."
While FPS Boost brings the ability to "double the frame rate" of existing Xbox One games, we're yet to see the equivalent upgrades to resolutions and image quality. While we don't have a timeline, it appears to be on the cards for the future.
Xbox FPS Boost joins a number of features joining the Xbox backward-compatibility list, designed to enhance and upgrade classics into the next generation. Let us know which games you hope to see with FPS Boost next in the comments section.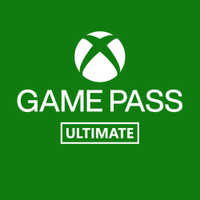 Xbox Game Pass Ultimate Xbox Game Pass is an absurdly good Netflix-like subscription service from Xbox. Whether you're on PC, Xbox, or an Android device, gain access to hundreds of games for a relatively low monthly fee. For $15 per month, you also get access to Xbox Cloud Streaming. Buy from: Amazon | Xbox | Best Buy
Get the Windows Central Newsletter
All the latest news, reviews, and guides for Windows and Xbox diehards.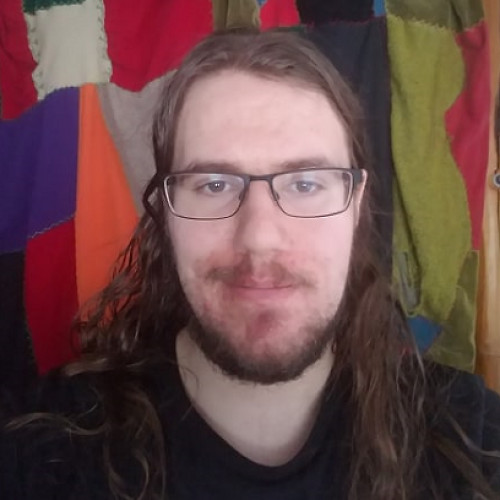 Samuel Tolbert is a freelance writer covering gaming news, previews, reviews, interviews and different aspects of the gaming industry, specifically focusing on Xbox and PC gaming on Windows Central. You can find him on Twitter @SamuelTolbert .
2 Intel tease suggests 'Windows 12' really is coming in 2024
3 Forza Horizon 5 celebrates Día de Muertos with the community's most requested car
4 Best PC parts and accessories under $75 for Amazon Prime Big Deal Days 2023
5 Best PC parts and accessories under $50 for Amazon Prime Big Deal Days 2023
Ghost Recon: Breakpoint Could Be Getting Further Enhancements For Xbox Series X|S
It's looking likely
by Daniel Hollis Fri 17th Sep 2021
If you can cast your memory back to the launch of the Xbox Series X and Series S, you may remember Tom Clancy's Ghost Recon: Breakpoint received a next-gen update ( which was praised by Digital Foundry ). Now, it sounds like further enhancements could be on the way according to some updated Xbox pages.
Originally, the update introduced two options: Performance Mode at 1080p/60FPS and Resolution Mode, which delivered 4K at 30FPS on Xbox Series X. As for Xbox Series S, the game was updated to run at 1440p at 30FPS at all times.
A leaked Microsoft Store listing discovered by Twitter user Aggiornamenti Lumia now shows updated cover art for the Ultimate Edition version of the game, along with an Xbox Series X|S badge, suggesting more enhancements might be on the way. Could we possibly be seeing an upgrade to 4K/60FPS?
Additionally, Xbox's optimised for Series X|S page has updated the game's next-gen availability to "coming soon" with Smart Delivery ticked. It's seeming likely that a native next-gen version could be on the way instead of just a performance boost.
Ubisoft has been updating several of its titles for next-gen systems in recent months. A standout is Assassin's Creed Odyssey , which received a surprise upgrade to 60FPS without the need for FPS Boost . With the potential of Ghost Recon: Breakpoint receiving an upgrade, perhaps more of Ubisoft's previous games will follow suit.
Would you dive back into Tom Clancy's Ghost Recon: Breakpoint? Drop us a comment and let us know.
[source twitter.com ]
ApostateMage
Fri 17th Sep 2021
I'd prefer these enhancements for Wildlands. It was so much better than Breakpoint and had none of that gear score nonsense.
@ApostateMage I agree wildlands is the better game, all I want is 60fps.
Could be and might. Very powerful words indeed
I'd be way more excited if it was a Series X/S version of GR2: Summit Strike. God, that game was so f'ing good.
Hope that after that one they go for Origins, I want to play Origins so much
The-Chosen-one
Sat 18th Sep 2021
Oh man i loved wildlands. I also loved breakpoint, it only got boring after a while. I also love the side quests and thos terminator missions lol. Everytime when i hear the song i am like "get the hellll outta here"
let's hope that Wildlands will get the same treatment.
BrilliantBill
Sun 19th Sep 2021
Is this game finally any good? Is it fixed ?
@ApostateMage you can turn that ***** off and it's a much better game when you do it, if you didn't like that *****. Also adding AI squads back was a nice touch as well.
Tap here to load 9 comments
Leave A Comment
Hold on there, you need to login to post a comment...
Related Articles
Two Games Are Available Today With Xbox Game Pass (October 3)
Kicking off the month in a big way!
These 15+ Games Are Coming To Xbox Next Week (October 9-13)
A vast world awaits
Well, The Forza Motorsport Vs. Gran Turismo 7 Comparisons Are Already Rolling In
Which do you think looks better?
Warhammer 40K Darktide: Release Date, Release Times & Preload Details On Xbox Game Pass
Everything you need to know
Random: Seeing This Funky Text On Your Xbox? Here's What It Means
It's do with the Insider program
Ghost Recon: Breakpoint PS5, Xbox Series X/S Improvements Detailed
The tactical shooter can run in two different graphics modes on PlayStation 5 and Xbox Series X.
By jeremy winslow on November 18, 2020 at 7:13AM PST
Ubisoft has confirmed that Ghost Recon: Breakpoint will be playable on PlayStation 5 and Xbox Series S / Series X thanks to backwards compatibility. Alongside the announcement, the company outlined the enhancements the tactical shooter will see on next-gen hardware.
Ghost Recon: Breakpoint on next-gen consoles will be playable in two modes: Performance and Resolution. As the titles suggest, Performance favors a higher frame rate while Resolution is all about visuals. As such, Performance mode on PS5 and Series X run at 1080P and 60fps. Resolution mode, on the other hand, pushes Ghost Recon: Breakpoint to 4K and 30fps on both consoles, with the PS5's 4K graphical setting being an upscaled version. Instead of the enhancements Ubisoft made with Assassin's Creed Valhalla and Watch Dogs Legion , these Ghost Recon: Breakpoint settings are similar to what the game sees on PS4 Pro and Xbox One X.
You need a javascript enabled browser to watch videos.
The Real History of Assassin's Creed | The Real Assassin's Order
Firearms Expert Rates M16/M4/AR-15s in Games
Welcome to the World: New World: Rise of the Angry Earth
Assassin's Creed Mirage - 6 Things I Wish I Knew
Is Assassin's Creed Mirage A Step In The Right Direction? | Spot On
Nickelodeon All-Star Brawl 2 - Official Azula Gameplay Reveal Trailer
Call of Duty: Modern Warfare III - Official Beta Trailer
The Fortnite Transformers Pack - Release Date Trailer
JoJo's Bizarre Adventure: All-Star Battle R — DLC 6 Reveal Trailer
SWORD ART ONLINE Last Recollection — Launch Trailer
Honkai: Star Rail | "Cloud Knights Martial Doctrine, On Swords" - Myriad Celestia Trailer
Honkai Impact 3rd - Lunar Vow: Crimson Love Battlesuit Preview
Want us to remember this setting for all your devices?
Sign up or Sign in now!
Please enter your date of birth to view this video
By clicking 'enter', you agree to GameSpot's Terms of Use and Privacy Policy
Now Playing: PlayStation 5 Video Review
Ghost Recon Breakpoint Next-Gen Performance Breakdown
PlayStation 5
Performance Mode: 1080P at 60fps
Resolution Mode: 4K at 30fps (upscaled 4K)
Xbox Series S
One Setting:
Xbox Series X
Resolution Mode: 4K at 30fps
Ubisoft also said that Ghost Recon: Breakpoint owers will get immediate access to all of their purchases, including items associated with their profile, on the corresponding next-gen system at no additional charge. PlayStation 4 players can access their content on PlayStation 5 and Xbox One users can do the same on the Xbox Series S / Series X.
Ghost Recon: Breakpoint has seen a number of inclusions this year following its tumultuous October 2019 launch. Ubisoft added the highly requested AI Squadmates back in July 2020 and folded in a brand-new Pathfinder class alongside the Red Patriot Adventure event . And the game recently saw the implementation of Title Update 3.0 , a massive patch that adds more customization options, and tweaking the Gunsmith, among other things. The game was not well-received when it initially came out, with criticism of its bugs and role-playing elements common. The game also sold far fewer units than Ubisoft had predicted.
The products discussed here were independently chosen by our editors. GameSpot may get a share of the revenue if you buy anything featured on our site.
Got a news tip or want to contact us directly? Email [email protected]
Join the conversation
Use your keyboard!
Log in to comment
November 16 , 2020
Tom Clancy's Ghost Recon® Breakpoint – Next-Generation consoles
Greetings Ghosts,
We are happy to announce that Tom Clancy's Ghost Recon Breakpoint will be playable on the next generation of consoles. With our next-gen backwards compatibility, players will also be able to enjoy an enhanced Ghost Recon Breakpoint experience!
With the release of our latest Title Update, TU303, the game will be ready for the next generation of console gaming.
Next-Gen consoles and performance
At the launch of next-gen consoles, players will instantly be able to enjoy the graphical enhancements that Ghost Recon Breakpoint has to offer, with multiple options for prioritizing either performance or resolution:
Xbox Series S will run the game in 1440P at 30FPS at all times.
Easily Transition to Next-Gen and Keep your Progression
If you currently own a copy of Ghost Recon Breakpoint on PlayStation 4 or Xbox One, your profile including all purchases and inventory items will automatically be accessible on the corresponding next-gen console (PS4 with PS5 / Xbox One with Xbox Series X|S).
See you in Auroa, Ghosts!
Recommended Content
Survive like a Ghost
How you approach your missions is always up to you. Whether you go in guns blazing or choose the silent path, you'll have the tools at your disposal to do it like a real Spec Ops.
Player Profile
Check out your Ghost Recon Breakpoint stats and compare them against your friends and the competition.
Visit Other Ghost Recon Channels
Alan Wake 2
Forza Motorsport
Marvel's Spider-Man 2
Metal Gear Solid: Master Collection Vol. 1
Graphics Comparisons
Ghost Recon Breakpoint Update Brings 4K/30 FPS Or 1080/60 FPS On PS5, Xbox Series X; 1440p/30 FPS On Series S
The next generation upgrade comes with the new title update..
Posted By Landon Wright | On 17th, Nov. 2020
While no numbers have ever been released, it seems as if Ghost Recon Breakpoint was something of a flop. The game's performance was said to rattle Ubisoft so bad that they rethought a lot of their game management at the time and delayed several high profile titles afterward . However, say what you will about them as a developer, but they rarely leave a game to die in the wilderness. Breakpoint continues to get updates even now , and it's getting some next gen upgrades.
Ubisoft released a new blog post today which detailed what you can expect when you boot this up on your shiny new consoles. For both the PS5 and Xbox Series X you'll get an option of Resolution Mode which will run at 4K/30 FPS (worth noting that the PS5 entry specifies upscaled 4K) or Performance Mode of 1080p/60 FPS. The Xbox Series S will seemingly run at 1440p/30 FPS the entire time with no option.
Ghost Recon Breakpoint is available now across most major platforms. If you own the game on either the PS4 or Xbox One, you'll be able to play the next gen version with the upgrades on their respective successors.
Games You May Like
Tom clancy's ghost recon breakpoint.
Publisher: Ubisoft
Developer: Ubisoft
Platforms: PS4, Xbox One, PC, Stadia
Publisher: Big Ant Studios
Developer: Big Ant Studios
Platforms: PS5, Xbox Series X, PS4, Xbox One, Nintendo Switch, PC
Publisher: Epic Games
Developer: Remedy Entertainment
Platforms: PS5, Xbox Series X, PC
Amazing Articles You Might Want To Check Out!
Share your thoughts below ( always follow our comments policy ), keep on reading.
Samurai Shodwon Final Rollback Netcode Beta Starts October 12th on Steam
The beta will begin at 5 PM PDT for those who own the game and continue until there's an "improvement in quali...
EA Sports UFC 5's Visuals and Presentation Showcased in New Trailer
The new trailer for EA Sports UFC 5 goes into detail about its use of the Frostbite engine to create fresh new...
Flashback 2 Showcases its Story and Themes With New Trailer
Check out the gorgeous locales of side-scrolling action game Flashback 2 in its latest story trailer.
Wo Long: Fallen Dynasty – Ver1.202 Update Fixes Auto-Salvage/Auto-Sell and Martial Arts Bugs
Some changes missing from the previous update's notes have also been revealed, including a nerf to the Halberd...
XDefiant Slated for October 28 Launch – Rumour
XDefiant is a free-to-play competitive shooter that will feature characters from Ubisoft's other action-orient...
Call of Duty: Warzone Mobile Pushed Back to Spring 2024 Release Window
Alongside the new release window, Activision has also revealed that Call of Duty: Warzone Mobile will feature ...

Lost password?
Create an account
Light theme
Ubisoft games at 60 fps on Series X
Monday, March 15, 2021 | 8:15 PM
No comment yet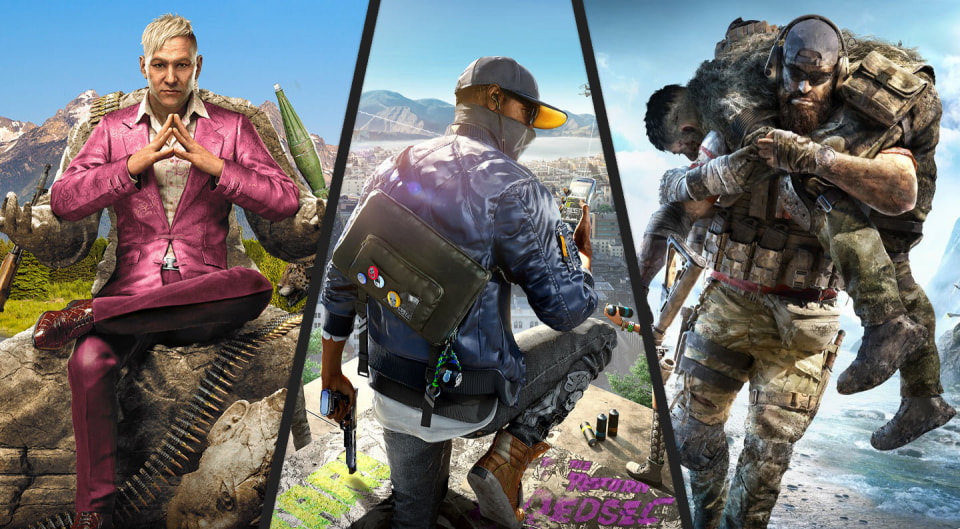 With the benefit of the new FPS boost mode on Xbox Series X or recent updates, some Ubisoft games are not playable with a smooth 60 fps framerate. Ghost Recon Breakpoint was patched recently to add a performance mode while Far Cry 4 and Watch_Dogs 2 take advantage of the hardware to double the original framerate without the need of an official update by the publisher. On the flip side, image quality is still the same so they look like base Xbox One games.
Ghost Recon Breakpoint
Watch_dogs 2.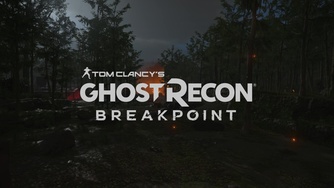 60 fps gameplay on Series X (4K)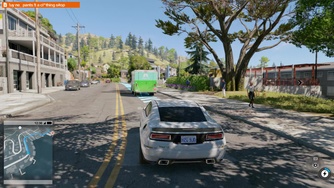 60 fps gameplay on Xbox Series X (FPS Boost)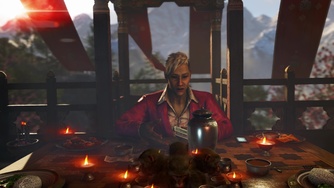 $135 of $400 per month
Become a patron →

Forza Motorsport

The Lords of the Fallen

Super Mario Bros. Wonder
dc_coder_84 Playing Half-Life 1 with ray tracing mod on Linux, yay ;) (4 Weeks ago)
nostradamus MS-Bethesda-ABK does have some ring to it. My oh my, (> 3 Months ago)
Loakum Sony's PlayStation Showcase was weaksauce….except for 5 great upcoming games. (> 3 Months ago)
Loakum *takes a sip of grape juice* Ah…such a good vintage. (> 3 Months ago)
nostradamus @dc_coder_84: [ url ] (> 3 Months ago)
dc_coder_84 Listening to Tunnel Trance :) (> 3 Months ago)
nostradamus @Loneck: when it is your own, it'all good. (> 3 Months ago)
Driftwood Download is now functional again on Gamersyde. Sorry for the past 53 days or so when it wasn't. (> 3 Months ago)
Driftwood Another (French) livestream today at 2:30 CEST but you're welcome to drop by and speak English. I will gladly answer in English when I get a chance to catch a breath. :) (> 3 Months ago)
Driftwood GSY is getting some nice content at 3 pm CEST with our July podcast and some videos of the Deus Ex Mankind Divided preview build. :) (> 3 Months ago)
Driftwood For once we'll be live at 4:30 pm CEST. Blim should not even be tired! (> 3 Months ago)
Driftwood More Quantum Break coverage coming in a few hours, 9:00 a.m CEST. (> 3 Months ago)
Driftwood We'll have a full review up for Firewatch at 7 pm CET. Videos will only be tomorrow though. (> 3 Months ago)
Driftwood Tonight's livestream will be at 9:15 GMT+1, not GMT+2 as first stated. (> 3 Months ago)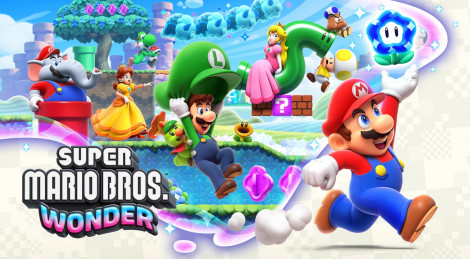 Our preview video of Super Mario Bros. Wonder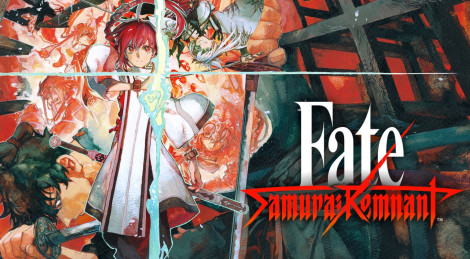 Our Switch video of Fate/Samurai Remnant
Thursday, October 5, 2023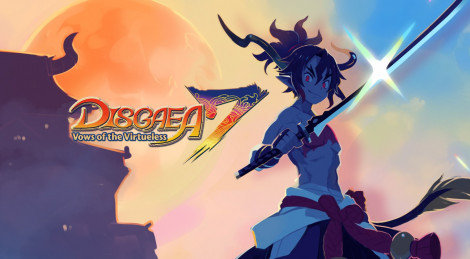 Our Switch video of Disgaea 7

Ghost Recon Breakpoint makes you choose between 4K and 60fps for next-gen
I guess technically 'current-gen' now
People are still playing Ghost Recon Breakpoint . These games have a tradition of launching in offensively bad states before gradually morphing into something passable. It's not something that should be celebrated, but I guess it's something we've come to accept. All the while, they maintain surprisingly healthy player bases.
That active player base means Breakpoint is moving forward into the PS5 and Xbox Series X generation. Ubisoft outlined what that means in terms of performance bumps, and it's more or less the minimum we expect from next-gen enhancements. On PS5 and Xbox Series X, you'll get a choice between 4K at 30fps or 1080p at 60fps. The Xbox Series S doesn't have any options, running the game at 1440p at 30fps at all times.
At least there's no funny business accessing the upgrades. Everyone who owns the game on PS4 or Xbox One will be able to immediately access their Breakpoint profile (including purchases and inventory items) on new consoles. Ubisoft has the good sense not to try paywalling this.
Although Ubisoft just detailed these enhancements, it seems as though they were implemented as part of the Breakpoint 3.03 title update on November 9. That means they're available now. Whoever's still playing can now experience Breakpoint looking a little better or running a little better.
Tom Clancy's Ghost Recon Breakpoint — Next-Generation Consoles [Ubisoft]
Filed under... #cooperative #Ghost Recon #open world #Tom Clancy #Tom Clancy's Ghost Recon Breakpoint #Ubisoft #Xbox Series X
PlayStation 3
PlayStation 4
PlayStation 5
Xbox Series
More Systems
Did they release a PS5/SX patch?
Tom Clancy's Ghost Recon: Breakpoint
PlayStation 4 PC Stadia Xbox One
Product Deals
More Topics from this Board
Offline? 2 posts, 8/31 3:52PM
I was looking for the Helikon-Tex CPU Pants - Kneepads 5 posts, 5/31 6:27AM
Old man noob looking for folks to play with 2 posts, 4/30 1:31PM
Looking for players for this and wildlands 3 posts, 3/7 4:33PM
Does anybody still play? 6 posts, 2/8 5:13AM
GameFAQs Q&A
what are those black boxes in golem island? Main Quest 1 Answer
How to get Trey stone mission ? Main Quest 1 Answer
WHERE IS THE OPENING TO THE GELTOLMEN CLUB? Side Quest 1 Answer
How to get Trey stone mission? Main Quest 1 Answer
How do i find the purpose of the gentlemans club? I opened the door, now what? Side Quest 1 Answer
List of Xbox FPS Boost games on Xbox Series X and Xbox Series S
FPS Boost makes old games feel new again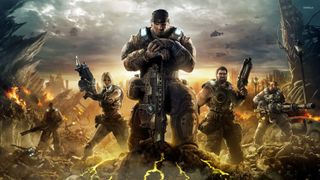 List of Xbox FPS Boost games
How do i use xbox fps boost.
Xbox FPS Boost allows select backward-compatible Xbox games to run at double or even quadruple the original framerate without any developer input, so the games you remember running at 30fps can now hit the heady heights of 60fps or even 120fps to make for an even better experience.
This feature is only available on Xbox Series X and Xbox Series S , so if you're still using a last-gen console, we've got bad news, just because it requires the vastly increased CPU power of these newer platforms to run the games at a higher framerate.
We've assembled the complete list of titles applicable to this feature and details on what framerate the games used to run at, how they run now, and any other particulars worth noting. It's worth noting that some Xbox FPS Boost games are considered some of the best Xbox Game Pass games , so it's worth taking a look.
Xbox FPS Boost
Xbox FPS Boost doesn't require any developer input but it is subject to certain restrictions. Some games might only be patched on one platform since a backward compatible Xbox One X version could already be running a game at 60fps. Other games might be very demanding and require the settings to drop down to the Xbox One or Xbox One S version of a game before increasing the framerate.
Just be aware that Microsoft has now finished updating older games through FPS Boost, so don't expect any further additions to this list. Still, if you've ever wanted to revisit a game but couldn't bear to play it at 30fps, then, check out the full list of FPS Boost-supported games below.
In order to take advantage of this framerate-boosting feature, you'll just need to play the games on your Xbox Series X or Xbox Series S. It'll automatically be enabled as long as your console has the latest updates.
To verify a game is running with FPS Boost, you can press the Xbox button on your controller to check for the FPS Boost and/or Auto HDR labels. Some games have FPS Boost turned off by default, but it can be easily turned on under the Compatibility Options in the Manage game and add-ons setting.
Do note that in order to enjoy a game at 120 FPS on Xbox Series X or S , you'll want to make sure you have one of the best 120Hz TVs available. You'll also need to enable 120Hz on Xbox Series X and Xbox Series S .
Don't miss the best backwards compatible Xbox games
TechRadar Newsletter
Sign up to receive daily breaking news, reviews, opinion, analysis, deals and more from the world of tech.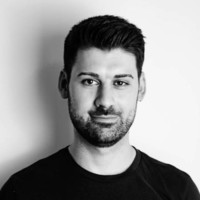 Adam was formerly TRG's Hardware Editor. A law graduate with an exceptional track record in content creation and online engagement, Adam has penned scintillating copy for various technology sites and also established his very own award-nominated video games website. He's previously worked at Nintendo of Europe as a Content Marketing Editor and once played Halo 5: Guardians for over 51 hours for charity. He is now an editor at The Shortcut.
Baldur's Gate 3 will release on Xbox "between September and November", according to Swen Vincke
Don't miss this rare Xbox Series X deal just in time for Starfield
'Studio quality' wireless speakers sound ideal, but nothing beats a wired setup – yet
Most Popular
By David Nield October 07, 2023
By Darren Allan October 07, 2023
By Keumars Afifi-Sabet October 07, 2023
By Craig Hale October 07, 2023
By Marc McLaren October 06, 2023
By Keumars Afifi-Sabet October 06, 2023
By Cesar Cadenas October 06, 2023
By Lance Ulanoff October 06, 2023
By Leon Poultney October 06, 2023
2 $2000 RTX 4090 external watercooled GPU dock has finally been tested — an 850W desktop video card that can run on almost any laptop with a Thunderbolt 3 port is what creatives should aspire to
3 The inside of the world's largest spherical screen is jaw-dropping — but wait till you see how the Las Vegas Sphere looks on the outside
4 Your Roku TV just got a great free update to make it easier to find the movies and shows you love
5 iFi's USB-C hip-flask DAC in 'Titanium Shadow' is your iPhone 15's new best bud
2 I just used the Action Button to take this photo and it's a game-changer
3 I've worked from home for a decade — Here are 11 cheap early Amazon Prime Day WFH deals that I recommend and my favorite is the mouse jiggler
4 The inside of the world's largest spherical screen is jaw-dropping — but wait till you see how the Las Vegas Sphere looks on the outside
5 Stranger Things director's next Netflix series is a World War II epic that might tear your heart in two
Hide Images
Gaming Forum
Gaming Hangouts
EtcetEra Forum
EtcetEra Hangouts
Trending Threads
Latest threads
Tickets Open new ticket Watched
With the coming "pick your own Era logo" feature on it's way, we are holding a contest for users to design their own logos that could potentially be added to the choices! Come and design your own Era logo!
Ghost Recon Breakpoint next gen patch detailed (4K/30 & 1080/60 on XSX/PS5 | 1440p/30 on XSS
Thread starter Raigor
Start date Nov 16, 2020
News
At the launch of next-gen consoles, players will instantly be able to enjoy the graphical enhancements that Ghost Recon Breakpoint has to offer, with multiple options for prioritizing either performance or resolution: Resolution Mode: 4K and 30fps on Xbox Series X and PS5 Performance Mode: 1080p and 60fps on Xbox Swries X and PS5. Xbox Series S will run the game in 1440P at 30FPS at all times. Click to expand... Click to shrink...
Tom Clancy's Ghost Recon® Breakpoint – Next-Generation consoles
What's with the 1440p 30fps ONLY on the XSS? Would it not be able to run 1080p 30fps? Edit: i mean 1080p 60fps
CloseTalker
Chackan said: What's with the 1440p 30fps ONLY on the XSS? Would it not be able to run 1080p 30fps? Edit: i mean 1080p 60fps Click to expand... Click to shrink...
JediTimeBoy
Is the game any better though, since release? Been wanting to get this for ages, but was waiting for a deep deep sale.
So 1080/60 on XSX was all smoke and mirrors? Kinda disappointing that devs are pushing for higher res instead of FPS.
Matush said: So 1080/60 on XSX was all smoke and mirrors? Kinda disappointing that devs are pushing for higher res instead of FPS. Click to expand... Click to shrink...
Are you fucking kidding me? This shitty game gets a next gen upgrade, but not Division 2.
Played the six hour demo on PS5 earlier and the game is considerably better with Immersion mode than at launch. Still not touching Wildlands, but a lot better. Also on sale for 9.99 at Best Buy... tempting.
Vic Damone Jr.
Drakey said: Are you fucking kidding me? This shitty game gets a next gen upgrade, but not Division 2. Click to expand... Click to shrink...
Will absolutely be throwing it on performance mode when i get my xbox or ps5. I absolutely loved the game. Wasn't as good as Wildlands but i had a blast playing it.
I can't understand why those consoles can't handle 4K/60 for this game unless they are using the ultra configs or something, or bad optimization. Btw, where is division 2 ubisoft. EDIT: And if it is the case of using ultra configs this is making the S stuck on 30FPS.
Sounds horrendously optimised if that's all it can manage as a last-get game. I'm also confused at something - with the CPU upgrade these consoles have (so 60fps shouldn't be any problem on the CPU side), why do you need to drop all the way to 1080p for 60fps. 1080p is 1/4 of the pixels, but only double the framerate, and only to 60fps, not even the much more demanding 120fps. Surely 1440p/60 should be possibly if 4K/30 is?
<<Tag Here>>
Division 2 too please! Performance mode, always.
DF Deet Master
1080p for 60fps seems low for the hardware
Deleted member 864
User requested account closure.
And still nothing for The Divison 2. I'd love to go back to it, but I'll just keep waiting until then.
Somewhere out there at least one person is happy about this.
Attempted to circumvent ban with alt account
ILikeFeet said: 1080p for 60fps seems low for the hardware Click to expand... Click to shrink...
The Last Wizard said: Give it time, it'll probably get announced soon. Click to expand... Click to shrink...
At what graphical settings?
Deleted member 46948
Account closed at user request.
Is the game improved from launch, gameplay/bug-wise? Because it was a shit show back when.
Raigor said: Tom Clancy's Ghost Recon® Breakpoint – Next-Generation consoles Ghost Recon Breakpoint is playable on Next-Gen consoles with enhanced performance. www.ubisoft.com Click to expand... Click to shrink...
I wish Division 2 got this treatment :(
GRB is an absolute slog on PC as well so no huge surprise here.
Strange port... I m really beginning to question Ubisoft's devs technical output. Same game runs at 1800p@30fps(resolution mode) and 1440p@30fps (graphics mode) on the XB1X and 1440p@30 (rez mode) and 1080p@30 (graphics mode) on the PS4pro. Ad the best they could do on next-gen consoles is 4K@30fps and 1080p@60fps?
It's basically the same as the OneX and PS4 Pro versions, lol
Uzupedro said: I can't understand why those consoles can't handle 4K/60 for this game unless they are using the ultra configs or something, or bad optimization. Btw, where is division 2 ubisoft. EDIT: And if it is the case of using ultra configs this is making the S stuck on 30FPS. Click to expand... Click to shrink...
thepenguin55
Claven said: Is the game improved from launch, gameplay/bug-wise? Because it was a shit show back when. Click to expand... Click to shrink...
Ashhong said: What about 1440p on XSX? A lot of commotion about the PS5 lacking that output entirely, do developers optimize it on the XSX? Huh? It says 1080/60 in the title and OP Click to expand... Click to shrink...
I think people should not expect a lot from free next-gen patches, if they are not going to make money out of next-gen SKUs they won't bother with a substantial upgrade over the last gen. Some devs will care and others wont.
Chief Malik
😂😂😂😂😂 this is hilarious, im assuming they added rtx?
JigglesBunny
Prophet of truth.
I mean, for $10, it's probably a decent experience if you disable all of the gear bullshit and crank the difficulty up. 4K, 30 and 1080p, 60 seem a bit weak but I'd be willing to bet they weren't too concerned on breaking their backs for these updates.
Flappy Pannus
Uzupedro said: I can't understand why those consoles can't handle 4K/60 for this game unless they are using the ultra configs or something, or bad optimization. Click to expand... Click to shrink...
A King's Landing
Nice, just snagged the PS5 version for a tenner on Best Buy along with Maneater for $13. 1440/60 would be preferable, but I'll take it for what I paid.
Having played the PC version a little I dont see how they cannot hit 1440p 60fps with the correct settings
Visited by Knack
Seeing as there is no PS5 version, I'm assuming this runs through BC?
I love The Division 2 but no way this happens, after Season 4 it's going on coast mode ala Splatoon 2
Isn't this game already 1800p or 4k in the One X?? Doesn't seem like much of an upgrade.
I get at least 50fps at 1440p with a 1070/4770k while using Vulkan, so its weird that they need to drop the resolution to 1080p to get it to lock at 60fps.
Tallshortman
Is this game worth playing after all the patches they implemented?
1080p on the Series X is very low unless they have some sort of RT.
TechMetalRules
Hopefully we haven't heard about Division 2 because it's getting better treatment than this. I'd at least expect higher dynamic resolution at 60fps, or RT and some bells and whistles at 1080/60.
Division 2 is a prime candidate for next gen enhancements. The PC version destroys the current console ones, it's a night and day difference in both fluidity and fidelity.
TechMetalRules said: Hopefully we haven't heard about Division 2 because it's getting better treatment than this. I'd at least expect higher dynamic resolution at 60fps, or RT and some bells and whistles at 1080/60. Click to expand... Click to shrink...
JediTimeBoy said: What? You're really expecting them to add RT? Click to expand... Click to shrink...
Sordid Plebeian
Isn't this game garbage or did they fix it up since release?
leng jai said: Neither version has RT but the current console versions are missing plenty of "bells and whistles" from the PC version. Click to expand... Click to shrink...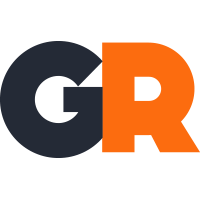 Tactical Shooters To Play If You Loved Ghost Recon: Breakpoint
Ready or Not: A tactical first-person shooter with in-depth gameplay and cooperative play that simulates real-world SWAT scenarios.
Payday 2: Offers an arcade-style approach to combat with heists and planning stages, providing a lot of replayability and cooperative gameplay.
Escape from Tarkov: A supremely tactical Battle Royale game focusing on gunplay, where players must use their skills and equipment to escape from dangerous areas.
Ghost Recon: Breakpoint has been out for a few years, and while its reception was mixed, Ubisoft's tactical open-world shooter still has its positives.. In fact, the Ghost Recon franchise alone has been one of the few to keep the tactical shooter genre alive. Now, we're not going to pretend that the most recent iteration in the series has stayed completely true to its routes, but behind its massive Ubisoft open world is the blueprint for a good tactical shooter.
Related: Multiplayer Modes From Modern Warfare: Ranked
Still, if someone loved Breakpoint — or at least wanted to — there are a lot of games to tickle their fancy. Whether it's because of the big open world, or the strong tactical gameplay, there are titles that have both in plentiful supply. So, with that in mind, here are some of the best tactical shooters like Ghost Recon: Breakpoint .
Updated October 6, 2023 by Mark Sammut: This article has been updated with each game's specifications.
Ready Or Not
Ready or not.
Those who are looking for something tactical and rooted in the "real world" should check out the Early Access title, Ready or Not . This in-depth and tactics-based first-person shooter has players venturing out alone or joining forces via cooperative play to handle a series of situations as a member of SWAT. There are multiple issues to tackle, with events like raids, hostage situations, bomb defusals, and active shooters.
Anyone looking to step into the shoes of a SWAT officer and handle some of the things that they may be called to deal with on a daily basis could learn a lot from Ready or Not . It may not be superbly realistic to the real-world job at the end of the day but it's a solid tactical shooter that is showing a lot of promise.
One of the most engaging parts of tactical shooters is the idea that players need to be as planned and calculated as possible to carry out their mission. This is a concept that extends to Payday 2 , although players may have a much easier time with "staying alive" than they would in other games thanks to its fairly arcade-style approach to combat. The tactics and planning stage in Payday 2 comes from the idea that players are roleplaying as criminals and must use their wits and skills to pull off successful heists on stores, compounds, and banks.
Payday 2 offers a lot of replayability thanks to its extensive amount of content and the fact that players can play online, cooperatively with other players makes the game even more entertaining.
Payday 3 is also available, and its gunplay is generally an improvement. That said, it is stripped down compared to its predecessor.
Escape From Tarkov
Escape from tarkov.
There is something supremely entertaining and invigorating about winning a tactical shootout. Those who play Rainbow Six: Siege know how exciting it can be to pull off a particularly difficult win against an opposing team, but the Operators in Siege have access to some pretty fantastic equipment, as well as their own subset of abilities. Anyone who wants the same hard-as-nails tactical fight against other players but is looking for something that's purely gunplay-based might find a home in Escape from Tarkov .
The Battle Royale is incredibly tactical, with players using their wits, skills, and whatever equipment they can find to escape from areas overrun by players and A.I.
Sniper Ghost Warrior 3
Developed by CI Games, the Sniper Ghost Warrior franchise doesn't have the best reputation, but it does get the tactical aspects of the genre right. The third entry in the series, which was released in 2017, offers a big open Soviet Georgia map that allows players to explore and attack. Though some budget issues hold it back from feeling like a living breathing world, it does offer a lot of choice in how missions are accomplished.
As the first open-world entry in the series, there are tons of side-quests available to work through as well. This means there's also a lot of variety in terms of what needs to be done during missions, so the game hardly ever gets boring. Players just need a little bit of tolerance for cheesy writing and less-than-stellar visuals.
Tom Clancy's The Division 2
If players like that typical Ubisoft gameplay style, then Tom Clancy's The Division 2 should already be in their collection. Released in 2019, this online multiplayer-focused shooter with RPG elements offers massive locations to explore and fight in. But it's not all shoot and loot; In fact, the core combat gameplay does feature a healthy dose of tactics. Positioning is increasingly important on the battlefield and if someone is playing with a group, squad management will play a big role too.
Mix in an interesting story that sees the fall of mankind thanks to a smallpox outbreak, and the result is a pretty solid title that's begging to be played for hours on end.
Gears of War 5
When gamers think about Gears of War , most probably think of burly men with incredible bass in their voice shooting Lovecraftian monsters with guns that feature chainsaws if they get too close. For the most part, that's correct, however, the revolutionary cover-based combat that most games have been copying since the first game's release on the Xbox 360 is probably the best part. Gears of War 5 offers that tried and true gameplay but makes everything feel that much bigger with a pseudo-open world that allows for some exploration, but really offers some fantastic strategical elements that feel both familiar and new at the same time.
Related: Reasons Why The Sega Dreamcast Failed
One could argue that this is the best game in the franchise, and they'd have a point. At the very least, it's the most polished, and the first to really take a step forward in terms of gameplay evolution.
Tom Clancy's Rainbow Six Siege
Rainbow six: siege.
While Ghost Recon has always been the "tactical" franchise under the Tom Clancy umbrella, Rainbow Six offered a tinge of that mixed with more squad-based gameplay. S iege gives players everything they could want from the Rainbow Six side of things while giving players a dash of that much-desired tactical gameplay by allowing gamers to set up defenses and attack strategies similar to what some game modes of Counter-Strike have offered for years.
With a strong online community and some really inspiring gameplay, Tom Clancy's Rainbow Six Siege bridges the two franchises in a way we never saw coming, making it feel unique compared to what we've played from either series.
Counter-Strike: Global Offensive 2
For players looking for a little bit of tactical gameplay, but a little more competitive edge, Counter-Strike: Global Offensive 2 is the perfect option. While this game won't offer wide-open worlds to explore, Counter-Strike has a fantastically strong online community making for some fast-paced and fun gameplay. Offering a wide variety of game modes pitting terrorists against counter-terrorist teams, players will need to be equal parts quick and tactical in how they go about taking out the terrorists or carrying out the terror.
Now, those new to the series may have a little bit of trouble keeping up at first, however, sticking with it is always worthwhile.
Star Wars: Republic Commando
Star wars republic commando.
There was a time, not too long ago, when the fine developers at Lucas Arts made their own tactical shooter in the Star Wars universe . The result was this fantastic title that offered gameplay that saw players control a squad of Clone warriors as they traverse through familiar locations like Kashyyyk and Geonosis. With a heavy emphasis on character, Star Wars: Republic Commando has a pretty memorable cast, each of whom has their own specialties that will help players make their way through the game. With players taking the role of squad leader, there is a bit of micromanaging when battle breaks out, but each character has enough anatomy to solve their own problems some of the time.
RELATED: Best Star Wars Games Ever, Ranked
In every way possible, Star Wars: Republic Commando was a major surprise in the best kind of way, and even almost 15 years later, it holds up extremely well. This is a title every fan of the genre needs to play.
Bohemia's tactical shooter ARMA 3 has a focus on realism , and that works in its favor. With a map that spans 270 square kilometers, the game is massive and graphically, it's stunning. The story focuses on a U.S. campaign on two islands in the Aegean Sea, as players take control of a corporal dealing with lone-wolf attacks and full-blown attacks. To take on these issues, players have access to an array of weapons, meaning there are multiple play styles to choose from.
The title has seen a lot of support too. With a number of DLC releases, ARMA 3 has an insane amount of content.
SOCOM 4 U.S. Navy SEALs
Developed by Zipper Interactive and published by Sony, SOCOM 4 U.S. Navy SEALs is everything a fan of the tactical genre could ask for in a game. Putting players in the shoes of an Ops commander in the middle of an all-out war zone, they must make battlefield decisions between stealth and chaos, direct their squad, and gather intelligence along the way. The title's deep combat system sees players enter a mental game of chess with the enemy, trying to maneuver and outmaneuver the baddies on the other side of the battlefield.
It's crazy to think this game was released in 2011, and Sony has not produced a sequel since, but the world needs more unique and high-quality content like this.
Sniper Elite 4
Developed and published by the fantastic minds at Rebellion, Sniper Elite 4 puts players in the middle of the Second World War era Italy as an allied — wait for it — sniper. With massive maps for players to explore Sniper Elite 4 offers a lot of choice in terms of gameplay mixed with some incredibly intelligent design — that takes things like distance, heart rate, wind, and more into consideration before taking a shot.
That gameplay is propped up with equally impressive writing and visuals, making for one of the best sniper shooters of the last generation. Its successor, Sniper Elite 5 , is also a very good game.
MORE: Dreamcast Games That Deserve To Be Remade
Latest Critic Reviews
Latest user reviews, where to buy, all platforms.
Based on 34 Critic Reviews
Based on 59 Critic Reviews
Based on 30 Critic Reviews
Critic Reviews
All Reviews
Positive Reviews
Mixed Reviews
Negative Reviews
User Reviews
Summary Become an Elite Spec Ops Soldier. Explore the mysterious world, diverse abilities, new factions, and many ways to play Ghost Recon Breakpoint. Welcome to Auroa. Somewhere in the South Pacific lies the remote Auroa Archipelago, a vast land of diverse biomes that range from lush rainforests to snowy peaks. Now, it's home to Skell Technolog ... Read More
PlayStation 4
Ubisoft Paris
Open-World Action
Related Games
The Legend of Zelda: Ocarina of Time
Grand Theft Auto IV
Grand Theft Auto III
Grand Theft Auto V
Red Dead Redemption 2
The Legend of Zelda: Breath of the Wild
The Legend of Zelda: Twilight Princess
Batman: Arkham City
The Legend of Zelda: The Wind Waker
The Legend of Zelda: Tears of the Kingdom
The Legend of Zelda: A Link to the Past / Four Swords
Grand Theft Auto: San Andreas
Metal Gear Solid V: The Phantom Pain
Red Dead Redemption
Grand Theft Auto: Vice City
The Legend of Zelda: Majora's Mask
The Legend of Zelda: Ocarina of Time 3D
The Legend of Zelda: Skyward Sword
Grand Theft Auto: Chinatown Wars
The Legend of Zelda: Ocarina of Time / Master Quest
The Legend of Zelda: A Link Between Worlds
Assassin's Creed II
Related news.
Games Like 'Warhammer 40,000: Darktide' to Play Next
As fun as the latest in the franchise is, there are plenty of other cooperative shooters worthy of your time.
Games Like 'Crisis Core: Final Fantasy VII Reunion' to Play Next
'Crisis Core: Final Fantasy VII Reunion' is an intriguing RPG, but there are several titles that offer a similar experience.
2022 Game Award Winners, From 'Elden Ring' to 'Stray'
Danielle turchiano.
'God of War Ragnarök,' took home the most trophies, but 'Elden Ring' nabbed the top prize.
Games Like 'The Callisto Protocol' to Play Next
Once you've wrapped up 'The Callisto Protocol's' 13-hour campaign, there are plenty of other horror games to check out next.
Games Like 'Marvel's Midnight Suns' to Play Next
Whether you're seeking another strategy game or bombastic Marvel adventure, something is bound to catch your eye.
Games Like 'Gundam Evolution' to Play Next
If its mixed reviews have you pausing, consider playing these 10 games like 'Gundam Evolution.'