mp3.pm Fast music search 00:00 00:00
Online Radio
Rap & Hip-Hop
Dance & House
Instrumental
Jazz & Blues
Drum & Bass
Acoustic & Vocal
Alternative
Tom Clancy's Ghost Recon Wildlands – Narco Road DLC (Trailer Song)
by TV_Spot · 19th April 2017
Tom Clancy's Ghost Recon Wildlands
Playstation has released the trailer for the first of the two DLC expansions to Tom Clancy's Ghost Recon Wildlands, titled  Narco Road, out now.
In Narco Road, players must infiltrate El Invisible's gang of smugglers and destroy them from the inside by working their way up the ranks to gain his trust and bringing El Invisible to justice.
The military shooter game developed by Ubisoft allow players to journey through a massive, dangerous, and responsive open world and play entirely solo or in four-player co-op. Their mission, as Ghosts, is to take down the Santa Blanca cartel, that has turned Bolivia into a narco-state. For this purpose, they can create and fully customize their Ghost, weapons and gear, and use over 60 different vehicles to discover landscapes of the Wildlands both on and off road, on land, in the air, and at sea.
The song used in the trailer is "Runway Walk" by Demrick feat. Brevi.
Tags: ghost recon music ghost recon soundtrack
You may also like...
2017 Games: Tom Clancy's Ghost Recon Wildlands – Cat vs. The Red Dot (Trailer Song)
6 Jan, 2017
League of Angels: Paradise Land – Gal Gadot Commercial
3 Jun, 2017
Forza Motorsport 7 Commercial Song
8 Sep, 2017
Boots Advert Song – Little Boosts From Boots
Thomas Cook Shark Boy Advert – Be Bold – You're On Holiday
Pot Noodle Ring Boy Advert Song 2016 – You Can Make It
Barclays Fraud Smart Advert 2016 – Cyber Crime
Suzuki Baleno Advert Song 2016
Underworld: Blood Wars (2017 Movie) – Trailer
The Great Wall (2017 Movie) – Official Trailer
Gotti (2017 Movie) – Trailer
Despicable Me 3 (2017 Movie) – Trailer Songs
Unforgettable (2017 Movie) – Trailer Song
Next story Sainsbury's Crunch TV Advert – Twins & Little Girl with her Dad
Previous story Replay Touch Jeans Commercial Song – Irina Shayk, Stella Maxwell, and Joan Smalls
Commercials
Dolce&Gabbana Velvet Mimosa Bloom Commercial 2016
PayPal One Touch Commercial Song 2016 – Hammock
Calvin Klein Underwear Commercial Song – Kirsten Dunst, Rashida Jones & More
2022 Chevrolet Bolt EUV Baby Groot Commercial Song
Dunkin' Donuts 2 for $3 Egg & Cheese English Muffin Commercial
Coach Dreams Fragrance Two Girl Friends on Road Trip Commercial Song
Chevrolet Horror Movie Commercial – All-New 2016 Chevy Malibu and Cruze
Party City Commercial Song – Unicorn Birthday Party
Wix Super Bowl Commercial Song 2017 – Jason Statham and Gal Gadot – Chez Felix
O2 Christmas Advert Song – Feat. The Snowgran
Recent Posts
Davidoff Cool Water Reborn Fragrance Commercial / Advert Song
Wendy's All Chill, No Kill Ghost Commercial
Zalando Autumn / Winter As You Dream It Commercial / Advert Song – Feat. Astronaut, Ballerina & Mermaid
Applebee's $1 Dollarita's Back Commercial Song
The Dirty South (2023 Movie) Trailer Songs
WassUp 1.9.4.5 timestamp: 2023-10-09 02:57:50PM UTC (10:57AM) If above timestamp is not current time, this page is cached.
Tom Clancy's Ghost Recon Wildlands - E3 Reveal Trailer
Did you enjoy this video, in this video.
Tom Clancy's Ghost Recon Wildlands (Original Game Soundtrack)
March 7, 2017 36 Songs, 1 hour, 40 minutes ℗ 2017 Ubisoft Music
More By Alain Johannes
Select a country or region, africa, middle east, and india.
Côte d'Ivoire
Congo, The Democratic Republic Of The
Guinea-Bissau
Niger (English)
Congo, Republic of
Saudi Arabia
Sierra Leone
South Africa
Tanzania, United Republic Of
Turkmenistan
United Arab Emirates
Asia Pacific
Indonesia (English)
Lao People's Democratic Republic
Malaysia (English)
Micronesia, Federated States of
New Zealand
Papua New Guinea
Philippines
Solomon Islands
Bosnia and Herzegovina
France (Français)
Deutschland
Luxembourg (English)
Moldova, Republic Of
North Macedonia
Portugal (Português)
United Kingdom
Latin America and the Caribbean
Antigua and Barbuda
Argentina (Español)
Bolivia (Español)
Virgin Islands, British
Cayman Islands
Chile (Español)
Colombia (Español)
Costa Rica (Español)
República Dominicana
Ecuador (Español)
El Salvador (Español)
Guatemala (Español)
Honduras (Español)
Nicaragua (Español)
Paraguay (Español)
St. Kitts and Nevis
Saint Lucia
St. Vincent and The Grenadines
Trinidad and Tobago
Turks and Caicos
Uruguay (English)
Venezuela (Español)
The United States and Canada
Canada (English)
Canada (Français)
United States
Estados Unidos (Español México)
الولايات المتحدة
États-Unis (Français France)
Estados Unidos (Português Brasil)
美國 (繁體中文台灣)
Ghost Recon Wildlands
Get Ghost Recon Wildlands and experience the game that blazed the path for Ghost Recon Breakpoint. Enter a vast open world that challenges you to explore, discover cartel operations, and shut them down however you see fit. Use any combination of weapons, vehicles, and tactics to destroy the cartel's assets, take out its bosses, and strike at the heart of its leadership.
PLAY YOUR WAY
Enter the Wildlands in up to four player co-op, or play solo with AI-controlled squadmates. Coordinate your attacks or issue orders to stealthily dismantle the Santa Blanca cartel – or smash it with brute force.
YOUR GHOST, YOUR STYLE
Take full control of your squad's appearance with a wide range of clothing, tactical gear, and accessories. Choose the weapons that work best for your playstyle, and tweak your firearms' performance with new muzzles, magazines, optics, stocks, and much more.
OWN THE ROAD, WATERWAYS, AND AIR
Commandeer more than 60 different vehicles to transport your squad across the vast Bolivian landscape. Take to the highways with motorbikes, buggies, or supercars, ride the waves in a range of watercraft, or storm enemy compounds with an armored military vehicle or attack chopper.
SURVIVE UNTIL THE EXTRACTION IN THE BRAND NEW MERCENARIES MODE
Mercenaries is an 8 player free-for-all PvPvE gameplay experience. Your objective is to call for rescue, locate and reach the extraction point, then be the first to board the chopper.
The Free Trial will provide you with full access to the content of the main game until you reach 5 hours of playtime. Once you hit this limit, you will not be able to play anymore but your progression will carry over if you purchase the full game.
The Santa Blanca drug cartel has transformed the beautiful South American country of Bolivia into a perilous narco-state, leading to lawlessness, fear, and rampant violence. With their corrosive influence growing, the cartel plagues the citizens of Bolivia but all hope is not lost. The Ghosts, an elite US Special Forces team, are tasked to combat the cartel and save the country from collapse.
Release Date:
March 7 , 2017
Third-person shooter
Ghost Recon Wildlands is available on:
PC / Xbox One / PlayStation 4 / Amazon Luna
Follow Ghost Recon on:

Ghost Recon Wildlands is rated: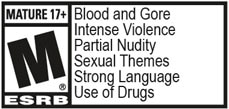 © 2021 Ubisoft Entertainment. All Rights Reserved. Ubisoft and the Ubisoft logo are trademarks of Ubisoft Entertainment in the U.S. and/or other countries.
You May Also Like
JavaScript is disabled
You need to enable JavaScript to use SoundCloud
Ghost Recon Wildlands Trailer Music Download by vais rules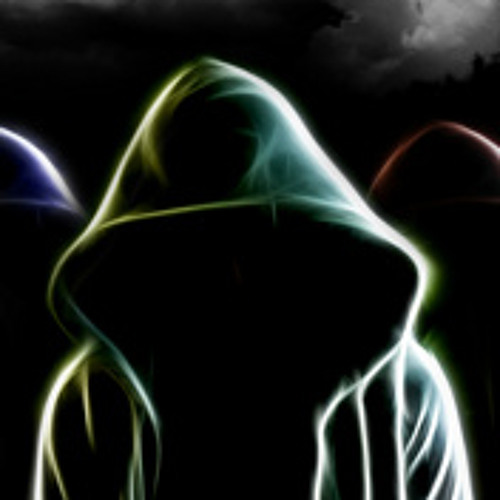 Comment by Hunter_345432
slow music 🤮
Comment by A-10 worthog
I love playing this song while strafing Taliban soldiers
Comment by YeeYeetPotato (Dead Account)
Comment by bigusdickus.
666 with my like 🙃
Comment by THE MKA 20TIR
i love tom clancy's
Comment by Psycho 😒
friction- linkin park
Comment by DaDdY tUrTlE
When you have the hightest timed comment possible on the song.
Comment by User 20692380
Comment by soulessghost00, comment by brandan tiger-student.
1st comment! lol
Your current browser isn't compatible with SoundCloud. Please download one of our supported browsers. Need help?
Sorry! Something went wrong
Is your network connection unstable or browser outdated?
Popular searches