Protect Your Trip »
The 8 Best Charleston Ghost Tours
Experience the Holy City's history and haunts on one of these excursions.
Charleston ghost tours take visitors through dark alleys and spooky cemeteries. (Getty Images)
Though many tourists travel to Charleston, South Carolina , to see attractions like the Battery or Rainbow Row , or to sample the city's Lowcountry cuisine, others visit to learn about the dearly departed. Thanks to its pre-Revolutionary heritage, its wealth of ancient tombstones and ghost-centric folklore, Charleston is often considered one of America's most haunted cities. With that in mind, U.S. News gathered a selection of the top ghost tours using both expert opinion and ghost hunter sentiment. Whether you venture out in the twilight hours or well after dark, Charleston's ghosts are not to be missed.
Tour Charleston at Buxton Books – Ghosts of Charleston Tour
Price: Adults from $35 Duration: 1.5 hours
This 1.5-hour jaunt takes you through the city's most historic (and haunted) areas, including the Unitarian Church graveyard, to which this tour has exclusive after-hours access. Many tourgoers report local spirits reaching out to them during the tour while guides regaled them with stories. Reviewers also applaud the amount of history shared and seem to appreciate that the tour isn't too frightening.
This tour departs every day at 7:30, 8:30, 9 and 9:30 p.m. Tickets cost approximately $35 for adults. Discounts are available for seniors, students and children. Tour Charleston also offers several historical tours that highlight the city's heritage.
View & Book Tickets: Viator
(Getty Images)
Walks in History – Supernatural Charleston Tour
Price: Adults from $40 Duration: 1.5 hours
Tourgoers will hear tales of hauntings, hangings and amputations during this 90-minute tour, which includes stops at the Old Citadel and the College of Charleston. Most reviewers appreciate the tour guides' vast knowledge, though some note that guides' storytelling abilities could use some polishing.
Tours run daily and specific times vary each day, though most excursions depart on or after 6 p.m. Tickets start at $40 for adults with discounts available for students, seniors and children. History buffs may also want to consider the company's Historic Charleston French Quarter Walk.
View & Book Tickets: Viator | GetYourGuide
Bulldog Tours – Charleston Ghost & Graveyard Walking Tour
Price: Adults from $37; kids from $27 Duration: 1.5 hours
This unique walking tour – which lasts up to 90 minutes – takes you to one of the city's oldest graveyards after dark. As you traipse through the cemetery, your expert tour guide will tell you about notable graves and explain some of the town's spookiest paranormal stories. You'll even hear how past Charleston residents may have been buried alive. Travelers call this tour captivating and spooky. They especially enjoy seeing the picturesque cemetery at night.
Tickets for this Charleston ghost tour start at $37 for adults and $27 for kids 4 to 12. The tour departs daily at 7:30 and 9:30 p.m. Bulldog Tours offers a variety of other walking tours focusing on history and food, among other topics.
(Courtesy of Old Charleston Walking Tours)
Old Charleston Walking Tours – Pleasing Terrors Ghost Tour
Price: Adults from $28; kids from $15 Duration: 1.5 hours
This 90-minute tour starts in Charleston's Washington Square Park, taking ghost seekers on an alluring stroll through the historic city to learn about its otherworldly – and often gruesome – past. Tourgoers call the experience thought-provoking, excellent and a must-do in Charleston thanks to the thorough guide.
Tickets cost approximately $28 for adults and $15 for kids. You can choose to start the tour at 7:30 or 9:30 p.m. any day of the week.
Ghost City Tours – The Ghosts of Liberty Tour
Price: Adults from $25; kids from $10 Duration: 1.5 hours
The Ghosts of Liberty Tour focuses solely on stories about patriotic men and women who fought for America before their demise. You'll learn about these ghosts and their hard-fought battles, as well as Charleston's unique history and its famous churches. Patrons say these 90-minute excursions are wonderful and enthralling.
Tours depart at 8 p.m. daily. Tickets cost approximately $25 for participants 12 and older and around $10 for children 6 to 11. Kids 5 and younger can join for free. For even more thrills, consider the company's Death and Depravity Tour, which explores famous sites associated with the city's seedier history.
Sandlapper Water Tours – Haunted Ghost Tour and Cruise of Charleston Harbor
Price: Adults from $40; kids from $30 Duration: 1.5 hours
This 90-minute boat tour aboard a 45-foot catamaran takes you to corners of the city that are unreachable on foot to share ghostly tales of pirates, wars and the many ships lost in Charleston's harbor and just off its coast. Most reviewers say they would recommend this tour and give it high marks, calling it fun and insightful.
These haunted ghost tours depart at 6:30 p.m. on Mondays, Wednesdays and Fridays, and at 8:15 p.m. on Saturdays. Tickets start at $40 for adults and $30 for kids 4 to 12. Children under the age of 3 are not allowed. Not a fan of the supernatural? Consider Sandlapper's other tours, including its sunset cruises.
Charleston Pirate Tours – Charleston Ghost & Pirate Tour
Price: Adults from $25; kids from $15 Duration: 1.5 hours
Learn about the Holy City's pirate folklore, legendary ghost stories and Gullah culture on this 90-minute tour, led by a costumed guide. Visitors call this tour informative and a great experience for all ages, especially kids.
Tours depart daily at 7:30 p.m. Tickets start at $25 for adults and $15 for children 4 to 12. Charleston Pirate Tours also offers a daytime pirate tour as well as a treasure hunt tour for kids.
View & Book Tickets: Charleston Pirate Tours
Old South Carriage Co. – Haunted Carriage Tour
Price: Adults from $50; kids from $40 Duration: 40 minutes
This 40-minute carriage ride takes you on a tour of one of the most haunted cities in the U.S. Visitors can learn about ghosts, pirates and patriots from Charleston's history. During the tour, guides will share information and local lore as guests visit alleys, graveyards, hotels and the historical Old Exchange and Provost Dungeon. Past tourgoers say the ride was entertaining and educational.
The carriage ghost tours depart several times daily, starting around 5:30 p.m. Tickets are $50 for adults and $40 for children ages 4 to 11. Kids 3 and younger can join for free. Old South Carriage Co. offers a variety of other historical carriage tours as well.
You may also be interested in:
The Best Things to Do in Charleston
The Best Charleston Tours
The Best Charleston Walking Tours
The Best Hotels in Charleston
Tags: Tours , Charleston, South Carolina , Travel , Vacations , South Carolina Vacations , Southeast Vacations , US Vacations
World's Best Places To Visit
# 1 South Island, New Zealand
# 4 Bora Bora
If you make a purchase from our site, we may earn a commission. This does not affect the quality or independence of our editorial content.
You May Also Like
Flight canceled or delayed what to do.
Amanda Norcross Oct. 6, 2023
Adults-Only Resorts in Punta Cana
Sharael Kolberg Oct. 6, 2023
15 Cancun All-Inclusive Family Resorts
Alexa Erickson Oct. 6, 2023
What to Wear on a Cruise
Dana Freeman Oct. 5, 2023
Carry-on Luggage Sizes by Airline
Amanda Norcross Oct. 5, 2023
Most Romantic Getaways in Georgia
Sharael Kolberg Oct. 4, 2023
The Best Ski Resorts in the U.S.
Holly Johnson and Timothy J. Forster Oct. 4, 2023
Best Luggage Deals
Amanda Norcross Oct. 2, 2023
The Best Grand Canyon Bus Tours
Taylore Fox Oct. 2, 2023
The Best Cheap Luggage
Erin Vasta Sept. 27, 2023
This website uses cookies to improve your browsing experience and analyze the use of the website. Learn More
Ghost Tours in Charleston SC
Charleston is widely considered one of the most haunted cities in the United States of America.
This post reviews and compares the various Charleston ghost tours, including our " pay-what-you-wish " option.
There are many options, including walking tours, carriage trips, prison visits, and pub crawls.
Ghost Tours
Dark Side of History Tours
Ghost Carriage Tours
Haunted Jail Tour
Ghost Pub Crawl
Deals & Discounts
Disclosure: While we think you should take our tour, we have listed several other options. Our recommendations are always unbiased, we may receive a small share of sales through some of the links below at no cost to you. See the full text .
GHOST TOURS
The tours listed in this section are more traditional ghost tours in the sense that they combine both history and ghoulish lore, but do not use any investigative technical equipment.
All of the tours welcome families, though some (as we note) are scarier than others.
Can't attend this tour - we also have a GPS-led audio Ghosts of Charleston tour for those brave enough to go at it alone.
And if you're interested in spooky experiences, consider visiting Old Exchange and Provost Dungeon .
Listen to a sample .
FREE TOURS BY FOOT
Frighteningly fun ghost tour within the former confines of the original walled-city of Charleston. Haunted places visited include Philadelphia Alley, St. Philip's Cemetery & Graveyard (from the outside), Circular Congregational Church Graveyard (from the outside) and Washington Square.
Bring a camera, if you'd like, as your guide will point out places of heightened spirit activity.
Book now for darkly delightful fun! 
Stops include:
Old Exchange and provost
St. Michaels Church
St. Phillips Graveyard
Philadelphia Alley
Tours are 2 hours long.
Tour Information
Reservations: REQUIRED. Click here to reserve . Groups of 6 or more should review our group booking policy .
Charleston city regulations allow only 20 participants (including children) per tour guide. This is a hard cap. Reservations are required and must be an accurate number of persons, regardless of age.
Where: The tour meets at the steps of Custom House on East Bay Street ( map ) at 200 East Bay Street
Duration:  Approximately 2 hours
When: Tours run at 8 pm OR 1030 pm (select dates at 830 pm) Wednesdays-Sundays.
Cost: This tour is free to take, and you get to decide what, if anything, the tour was worth when it's done. A name-your-own-price tour is a tour for anyone's budget.
Though our tours work on a pay-what-you-like basis, we must charge $3 upfront cost per ticket to cover an admin fee and the tour tax that the City of Charleston imposes per participant on any tour within the city plus the administrative fees to handle.
Book a Ghosts of Charleston Tour
Reservations Required! Click here to reserve…
Bulldog Tours
This company offers the widest selection of ghost tours in Charleston.
Guests can choose between their Ghost and Graveyard Tour , The Dark Side of Charleston Tour , the Ghost and Dungeon Tour , the USS Yorktown Ghost Tour, and more.
Each tour introduces visitors to the haunted history of some of Charleston's most famous buildings and neighborhoods.
Though many ghost stories are told throughout the evening, these tours are not intended to terrify guests.
Bulldog Tours aims to offer insight into the darker history of Charleston, and they have exclusive access to the Provost Dungeon, the Old City Jail, and the oldest graveyard in the city.
Ticket Details
Prices: $37/Adults | $27/Children (7-12)
Availability: Daily
Hours: 7 pm - 10 pm
Duration: 1 ½ - 2 hours
Purchase tickets or learn more .
NOTE: Two of the tours provided by this company are included with a Charleston tourist pass . For more details on this service, please read our deals and discounts section.
This company comes highly rated on TripAdvisor thanks to a 4-star rating with well over 1600 reviews.
There are also many positive reviews for their ghost tours.
This tour is typically a hit with anyone who wants to learn about the haunted history of Charleston, but visitors looking for actual paranormal experiences should probably look elsewhere.
It's worth noting that this company offers what they call a "Great Tour Guarantee," which means that if you didn't enjoy the outing, they will do whatever it takes to make it right, including the possibility of a full refund.
Tour Charleston, LLC
The Ghosts of Charleston Tour led by Tours Charleston, LLC is another solid option for those keen to take a ghost tour in the city.
This is the only company with night-time access to the haunted Unitarian Church Graveyard, which was established in 1772.
Additionally, this is the oldest ghost tour offered in Charleston!
Prices: $35/Adults | $25/Students | $22/Children (7-12)
Senior/Military/AAA Discount: $3 off
Kids 6 and under are free.
Hours: 7:30 pm, 8:30 pm & 9:30 pm
Duration: 90 minutes
Meeting Location: Buxton Books
This company has earned a 4.5-star TripAdvisor rating and nearly 1,200 reviews for all of their tours.
Reviewers of the ghost tour praise the guides in particular, who they describe as "fab" and "informative."
An excellent way to learn a bit of Charleston's history as well as a number of very entertaining ghost stories.
According to guests, the addition of a visit to the Unitarian Graveyard is one of the best things about this outing.
Revolutionary Charleston
This company also offers a Charleston ghost tour which covers a variety of creepy subjects.
During the course of this outing, you can expect to learn about pirates, lost loves, burial practices, and even reported hauntings.
Revolutionary Charleston offers significantly lower prices than their competitors, so if you're looking for something more affordable, this is an excellent option.
While their main ghost tour is open to the public, they also offer private tours for up to 20 people at a price of $450.
At $22.50 per person, that's actually cheaper than the public tour price!
Prices: $25/Adults | $15/Children (6-11)
Discount of $5 off for Military, Veterans, Police, Fire & Rescue
Ages 5 and under are free
Hours: 7 pm and 9 pm
This is a relatively new tour company in Charleston, but currently, they have a full 5 out of 5 rating on TripAdvisor.
There really aren't enough reviews to make any conclusions yet, but it's definitely a good sign.
The reviewers who have left comments report that their tour guides are very friendly and informative.
At least one guest suggested the tour was appropriate for kids under 13, so it's definitely family-friendly.
Old Charleston Walking Tours
This is another popular tour company offering a spooky tour covering the haunted history of Charleston, SC.
Lead by Mike Brown, the host of the Pleasing Terrors Podcast, guests can expect this outing to cover a lot of the more frightening and disturbing stories from throughout the history of this city.
One notable location you'll visit is the Charleston Library Society, which is reportedly one of the most haunted locations in the area.
$28/Adults | $15/Youth (6-14)
Availability: Tueday - Sunday
Hours: 7:30 pm and 9:30 pm
Meeting Location: Washington Square
The Pleasing Terrors Ghost Tour currently has a full 5 star rating on Viator and has received their badge of excellence.
Guests report that their guide is a great storyteller, managing to keep both adults and children captivated throughout the tour.
There really aren't many negative reviews, but among the few that were left, it appears some had to do with bad weather, which isn't necessarily the fault of the tour company or their professional guide.
Honorable Mentions
In addition to the three most popular ghost tours listed above, there are several additional options you may want to consider.
Here are a few of the other haunted tours available in Charleston.
Walks in History
Charleston Pirat e Tours
DARKSIDE OF HISTORY TOURS
These tours aren't necessarily ghost tours, but some of the tales are dark enough to give anyone a fright.
Rather than focusing on the supernatural, this type of tour will introduce guests to the darker side of history!
You will hear stories about murder, true crime, prostitution, the city's brothels, ghost encounters, and infamous debauchery.
While some of these outings are more theatrical, others dig deep into the historical background of Charleston.
Darkside of Charleston Tour
In addition to their other ghost tours, Bulldog Tours also offers a Darkside of Charleston Tour for mature audiences.
The tour "takes an uncensored look at history" as it tells tales of prostitution, crime, and other sordid affairs.
This is not a ghost tour, but rather a history tour that focuses on the more graphic and gruesome side of Charleston's past.
Due to the descriptions and details provided on this outing, this tour is only available for ages 18+.
Price: $37 per person
Availability: Nightly
Hours: 8 pm & 10 pm
Duration: 1 ½ hours
Purchase tickets and learn more .
This company averages an overall 4-star rating on TripAdvisor and the reviews for this tour are generally very positive.
Small groups such as couples and those who brought their friends were more likely to give a good review of this experience.
GHOST CARRIAGE TOURS
Haunted carriage tours are a unique way to learn about Charleston's dark past.
As carriage tours tend to be somewhat of a novelty, this is a great way to combine the experience of riding in a carriage with a ghost tour.
Old South Carriage Company Ghost Tour
Old South Carriage Company offers a range of carriage tours throughout Charleston, including their Haunted Carriage Tour which covers several historic landmarks.
This is the only haunted carriage tour offered in Charleston.
As it is only 40 minutes long, the Haunted Carriage Tour is also the shortest of all ghost tours offered.
Prices: $50/Adults | $40/Children
Kids 3 and under are free
Availability: Feb - Oct
Hours: 5:30 pm - 10 pm
Duration: 40 minutes
Like their other services, the Haunted Carriage Tour by Old South Carriage Co. comes highly recommended with an average of 4 ½ stars and nearly 2,300 reviews for all of their tours.
Guests describe it as very entertaining and informative, praising the guides for their in-depth knowledge.
HAUNTED JAIL TOURS
This section will provide details about each of the Charleston tours which include a trip to either the Old City Jail or the Provost Dungeon.
If you're a fan of popular television shows such as Ghost Hunters, Ghost Adventures, and Paranormal State, chances are you'll be familiar with this historically haunted jail.
These outings cover both the disturbing history of each location and some of the reported hauntings that have taken place.
Old City Jail and Provost Dungeon
There are a lot of reportedly haunted locations in Charleston, but few are as spooky as the Old City Jail and Provost Dungeon.
These historic locations housed a variety of criminals from Civil War prisoners to 19th-century pirates!
In addition to housing disturbing criminals, these landmarks were also the site where several people spent their final days, which makes one wonder whether or not their spirits are still hanging around.
These tours aren't recommended for small children, but they do provide tickets for kids 7 and older.
Ticket Prices: $37/Adults | $27/Children
Hours: Every 30 minutes from 7 pm - 10:30 pm
Ghost & Dungeon Tour
Hours: 7 pm & 9 pm
Availability: Tue-Sat
NOTE: The Ghost & Dungeon tour is included with the Charleston Tour Pass . If you're looking for a way to save money on tickets, check our discounts section for more details about this opportunity.
As we've mentioned in our ghost tours section, this company has very good overall ratings on TripAdvisor.
Customers indicate that they learn a lot about the history of the landmark and some even report feeling or experiencing something haunting!
GHOST PUB CRAWLS
Ghost pub crawls can be a fun and interactive way to discover Charleston's creepy history while also enjoying a few drinks at some of the city's most popular pubs.
Needless to say, this is an adults-only type of tour, so best for those who are not traveling with kids.
Haunted Pub Crawl of the Market
In addition to their other ghost tours, Bulldog Tours offers a Haunted Pub Crawl of the Market – a ghost tour that doubles as a bar crawl!
Guests hear stories about the many ghosts haunting Charleston whilst visiting several traditional pubs and taverns, where they'll have the opportunity to grab a few beers or even a cocktail or two!
Additionally, guides share the superstitious history behind certain late-night spirits like Plateyes and Boo Hags.
Prices: $45 per person
Availability: Fri & Sat
Duration: 2 ½ hours
Hours: 4 pm
Recent reviewers praise the tour as "fantastic" and "a must."
Guests also highly rate the pubs that are visited during the tour, saying that they in and of themselves were "awesome."
This is a popular activity to enjoy with a friend, so consider bringing along your best buddies for this spooky trip through the haunted pubs of Charleston.
US Ghost Adventures
Discover some of the most haunted bars and speakeasies in Charleston while on the Boos and Booze Haunted Pub Crawl.
Much like their competitors, this company also covers notable local legends such as the Boo Hag and Angel Oak.
You'll also visit locations such as the Powder Magazine. Charleston City Market, Washington Park, and more.
$35 per person
Hours: 5:30 pm
Duration: 2 hours
Meeting Location: Blind Tiger Pub
Purchase admission or learn more .
This outing is just as popular as the pub crawl offered by their competitors, with an overall rating of 5 out of 5 stars on TripAdvisor.
Guests note that the pubs (while great) aren't even the best part of this outing, as most people indicate that the storytelling and haunted stories are the real highlight of the service.
If you decide not to take this tour, they offer free cancellation up to 24 hours before the pub crawl is scheduled to begin.
DEALS & DISCOUNTS
This section will cover several different ways to save money on various ghost tours in Charleston.
In addition to providing details about tourist passes, we will also include information about discount sites.
Tourist Attraction Discount Pass
Several ghost tours are included with the Charleston Tour Pass , as are some of the most haunted locations in the city.
This pass will allow you to pay one flat price for tickets to each of the included activities and attractions, potentially saving you 50% or more off general admission prices.
Each pass is valid for 3 days, which means you'll probably have an opportunity to take at least 3-4 different ghost tours if you want!
Here are the haunted tours and sites included with this service:
Ghost & Dungeon Tour | Bulldog
Spirits of Magnolia Cemetery Tour | Bulldog
Powder Magazine | Historic Site
Provost Dungeon | Historic Site
If you want to save money on tickets for any of these activities, make sure to read our post about Charleston tourist passes for more information about how to use these services.
Discount Sites
For budget-conscious travelers, there are several websites that regularly offer discounts on ghost tours in Charleston.
Both Groupon and Living Social promote a variety of local ghost tours on their Charleston pages, so be sure to check their websites before visiting to see if there are any great deals you can score.
In addition to the discounts they provide to begin with, these sites also offer coupon codes every now and then which allow you to save even more money on tickets.
Make sure to check for these coupon codes on banners either at the top or bottom of the page when you visit the site.
Choose a Destination... I want them all PLUS general travel tips. Amsterdam Berlin Boston Charleston Chicago Dubai Lisbon London Los Angeles Miami Nashville New York City New Orleans Paris Philadelphia Prague Rome San Francisco Washington DC
About The Author
Scott Nelson
North america, united kingdom & ireland, middle east & india, asia & oceania.
Tour Descriptions
Meet the mortar man tour, october 2023 dates.
Charleston Ghost Tour Company's original ghost walk! Featuring tales of local history, legends, and spirits of the downtown area! Join us and meet a local celebrity along the way!
East End Tour
Join us for special stories and stops exploring the historic architecture and bewildering tales from Charleston's very own East End Historic District. Dive in to the dark side of Charleston's first settlers on this spooky stroll!
Masons, Miners & Michief
A Neo-Gothic Masonic Temple, boulevard mine boss homes, and a hiding shadow man are all staples on this adventure! Join us we walk through the streets of historic downtown Charleston and dive into a world of local myth legend and folklore! Featuring an easily accessible route through the heart of downtown Charleston and along the Great Kanawha River!
The Forgotten Frankenberger's Tour
A mysterious family home, restless settler spirits, and abundant wealth - all stirred together create a melting pot of scandal, haunts, and history found along this intriguing route! This tour puts the "tea" in history! Join us on this gossipy ghost walk, you won't regret it!
Special Event Announcements!
All hallow's eve on the east end.
Make this Halloween one to remember with a spooky night of costumes, ghost hunting, stories and stops! We'll explore the historic architecture and bewildering tales from Charleston's very own East End Historic District while we learn basic ghost hunting techniques. Dive in to the dark side of Charleston's first settlers and try your hand at ghost hunting!
Upcoming Events With Haunted Beckley *October 6, 2023 Ghost Stories at The Raleigh Playhouse *October 13, 2023 Price Mansion Investigation For more information on these Beckley events or to purchase tickets for Beckley events call 304.228.1851
Private group tours available mi nimum 10 participants. text 304.610.4439 to schedule or for more information..
Sunset Cruises
Nature & Dolphin Tours
Ghost & Pirate Tours
Bus & Boat Packages
Custom Boat Tours
Educational Boat Tours
Skiff Excursions
Bacherlorette Party Boat
The Palmetto
Adventure Cruises
We're Hiring
7 Spooky Charleston Ghost Stories to Get Those Goosebumps
Ghosts are real if all the bone-chilling ghost tales you've come across are anything to go by. 
The Tibetan Book of the Dead reveals that a spirit may at times remain in the physical realm instead of moving on to the afterlife as it should. Perhaps it has unfinished business? Who knows.
One thing you can be certain of is that Charleston is a city with a rich history of dead pirates, serial killers and restless spirits that refuse to stay buried. Explore these spooky Charleston ghost stories and discover why you simply have to see it to believe it!
1. Provost Dungeon and the Old Exchange 
The first of these Charleston SC ghost stories take place at the Old Exchange . This was once a busy public market that also hosted a customs house and served as a meeting place. George Washington would even host banquets in the Great Hall.
Above ground, business went on as usual. What many weren't aware of was the beneath this bustling city. Poor souls consigned to these dungeons were chained to the walls and left for dead. 
The place was ridden with disease, rodents, and parasites. When it would rain, the dungeons would flood and the jailers would stand by with arms crossed and watch them beg for mercy as they drowned. 
Today, many still hear their terrifying screams of the inmates who are long gone. You'll occasionally hear the clink of chains as these ghosts of Charleston try to escape the dank cells. 
2.  The Unitarian Church Graveyard
It all began with the story of a forbidden love that brewed in 1827 between Edgar Poe and Annabel Lee. Edgar was a young strapping sailor whom Annabel fell madly in love with. As all great love stories go, her father did not approve of their love affair. 
As such, the most discrete place they could steal moments to spend together was at the Unitarian Church graveyard. Edgar was eventually dispatched elsewhere. 
In a cruel twist of fate, Annabel contracted Yellow Fever and died. When the forlorn sailor returned to pay his final respects, her father foiled his attempts and kept the location of her final resting place a secret. Heartbroken, he wrote a poem to pay tribute to her. 
He described feeling Annabel's beautiful bright eyes looking at him. Visitors to the graveyard report that they generally feel like someone's watching them every time they venture to that side of town.
3. The Dock Street Theater 
The Dock Street Theater started out as a hotel in the 1800s. At the time, it was christened the Planter's Hotel owing to the mass exodus of plantation planters who made their way into town for the annual horse racing season. 
In a sad turn of events, a young woman named Nettie ended up turning to prostitution after numerous failed attempts to make a decent living for herself. On one stormy evening, Nettie, adorned in a seductive red dress, took the second-floor balcony of the hotel to conduct her business as she usually did. 
Legend has it that as she stood there, a bolt of lightning struck her dead. Today, this Charleston SC ghost still haunts the theater. Passers-by taking nighttime strolls through the city occasionally spot a lady in red with a sad face peering out of the second-floor window of the theatre. 
4. Charleston Ghost Stories of the White Point Gardens  
At the edge of Charleston's Historic District lies this eerie public park that extends into the Charleston Harbor. Centuries ago, this park set the scene for the execution of the "Gentleman Pirate" Stede Bonnet and his entire crew. 
This particular ghost of Charleston SC earned the nickname from his previous life as a wealthy landowner before turning to a life of crime. Rumor has it that it was his marital problems that drove him to the edge. 
He plundered ships up and down the East Coast before his eventual capture in 1718. If you walk into the park under the shade cast by the enormous Oak trees, you'll feel the presence of Stede and his fellow pirates, roaming the park looking to exact vengeance on their executioners. 
5. Philips Church Graveyard 
Located on Church Street, St. Philips Episcopal Church graveyard is home to many notable figures from American History. These include Edward Rutledge who signed the Declaration of Independence, former Vice-President John C. Calhoun and Charles Pinckney who signed the US Constitution. 
While all these gentlemen had the good sense to remain buried, many city dwellers have on several occasions spotted the specter of a young woman crouched over a small grave, perhaps mourning the loss of her deceased child. 
At night, you will occasionally hear the sound of a crying baby that's haunted Charleston for centuries. That would probably be your cue to exit the cemetery. 
6. The Old City Jailhouse  
Established in 1802, Charleston Old City Jail once housed the most notorious and perverse criminals to ever roam the area. Its cells also hosted prisoners of the Civil War and Pirates, many of whom lived and died in those very cells. 
But perhaps its most infamous convict was Lavinia Fisher. Before becoming America's first serial killer, Lavinia lived what appeared to be a pretty normal life. 
She and her husband John operated The Six Mile Wayfarer House, which was a local inn. It was during their time there that they would spike their guest's tea with poison before proceeding to stab them to death. On other occasions, they would collapse their guests' beds into a pit with deadly spikes. 
The two faced trial and were consequently sentenced to hang. On the D-day, John was remorseful but Lavinia, adorned in her wedding dress maniacally laughed as she shouted, "If you have a message to send to the devil, give it to me and I'll carry it." 
  7. The Powder Magazine  
This 17th Century building was where they stored "powder" for the city's defense during the period of the American Revolution. "Powder" is a term used to reference gunpowder. 
Legend has it that Anne Bonney became bored of her father's plantation and ran away with a pirate. She traded in her life of luxury for a life of crime. 
When she was eventually captured, she alleged that she was pregnant to avoid hanging. It's not known what became of her, but to this day, she's still on the prowl in the grounds surrounding the Powder magazine. 
Final Thoughts 
If you're into paranormal activity, Charleston is a city haunted by restless souls with some of the spookiest backstories you'll ever hear. 
Did you enjoy reading these Charleston ghost stories? Reserve a spot on the Haunted Ghost Tour to get a first-hand experience of this eerie town.
If you're on the fence about it, check out why ghost tours might be healthy for you.
Share This Story, Choose Your Platform!
Related posts.
Exploring Charleston's Charm with Sandlapper Water Tours
History of the Gray Man
Savoring Serenity: A Sunset Cruise with Charleston's Sandlapper Water Tours
Charleston Ghost and Pirate Stories: Blackbeard and Anne Bonny
For reservations  click here to book online For charters call 843-849-8687
Sandlapper Water Tours
Charleston Maritime Center 10 Wharfside St. Charleston, SC 29401
Be Sure to Follow Us
Charleston Pirate Tours
Charleston Pirate & Ghost Tour
Charleston ghost tours with pirates! With more than 300 years of history including the Colonial Period, the Revolution and the Civil War, Charleston has a vast collection of true pirate stories, ghost tales based on historic events, and fascinating legends of Gullah lore.
Dressed in period apparel, Eric and Sabrina, lead you on an adventure through one the country's most haunted cities.
With pirate history highlights combined with ghost and Gullah legends, this walking tour will, in turn, scare you, touch you, and even make you laugh.
All of our sightseeing tours includes admission to the Powder Magazine Museum (during museum operating hours).
Parrots do not accompany this tour.​
Monday - Sunday at 7:30 pm. Begins next to the Old Exchange Building at the corner of East Bay & Gillon Streets.
Ticket Prices
Adults: $25
Children under 12: $15
Ghost City Tours of Charleston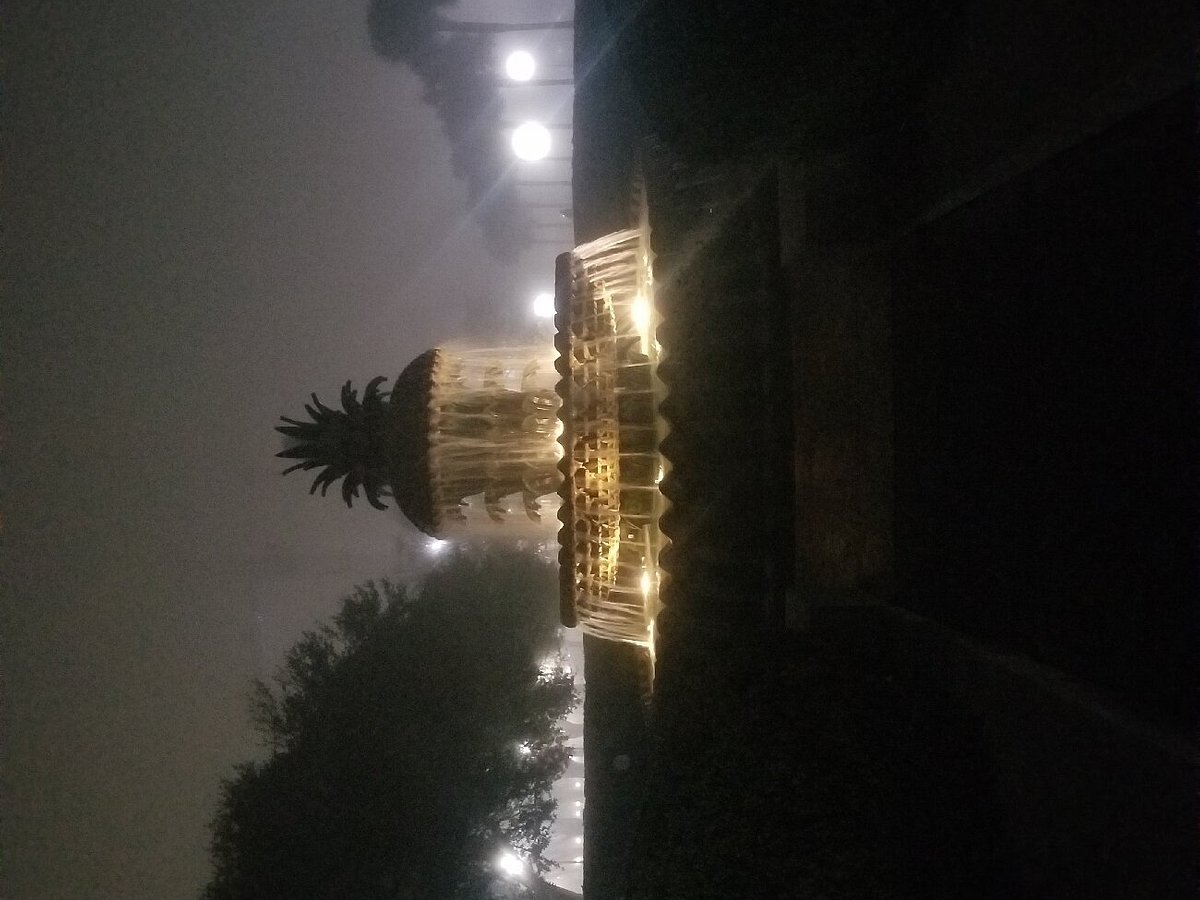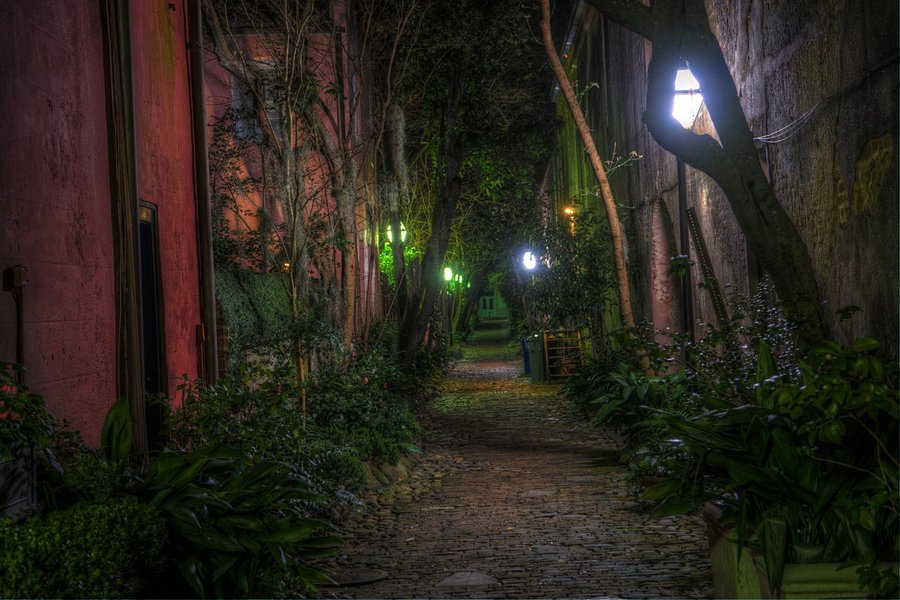 The Death and Depravity Ghost Tour in Charleston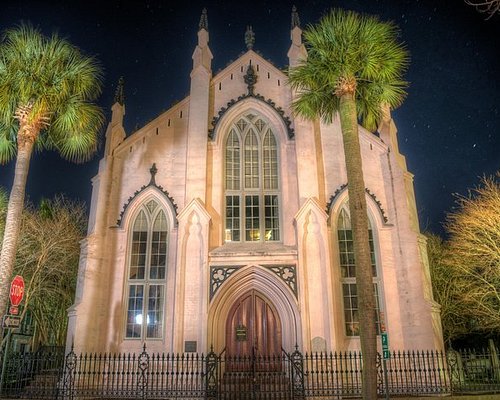 Charleston Ghosts of Liberty Guided Walking Tour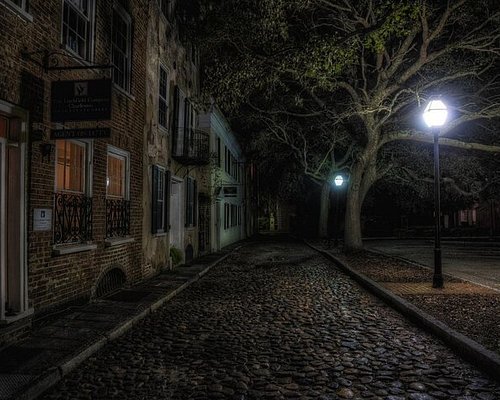 Charleston Haunted Pub Crawl

Ghost City Tours of Charleston - All You Need to Know BEFORE You Go (with Photos)
Ghosts of Charleston
Today is a holiday! Business hours may be different today.
Review Highlights
" We have gone on several different tours all over the eastern seaboard and Joe was by far the best tour guide . " in 15 reviews
" We went on the Ghosts of Charleston tour that departed from Buxton Books last night at 9:30pm and absolutely loved it. " in 5 reviews
" He was a great storyteller and we got to learn more about the history of Charleston. " in 6 reviews
Location & Hours
Suggest an edit
160 King St
Charleston, SC 29401
French Quarter
You Might Also Consider
Old South Carriage Company
0.3 miles away from Ghosts of Charleston
Malinda M. said "My husband and I did a walking tour with Kay. This was absolutely the highlight of our trip. Kay was a wealth of knowledge. She catered the tour to the information we were interested in hearing. We asked her way too many questions,…" read more
in Historical Tours
EDWARD Transportation
J D. said "Finally a transportation company in Brunswick, GA!!!! I used Edward Transportation to go to JAX Airport and get picked up. It was definitely worth it and I will use them again." read more
in Airport Shuttles, Town Car Service
Smiles Per Hour Moto Adventures
Welcome to one of the top motorcycle riding destinations in the world! Located in Murphy, NC, we offer motorcycle rental services providing two platforms of the Suzuki DR-Z 400 to get you out there riding. We are one of the only… read more
in Motorcycle Rental
Ask the Community
Ask a question
Got a question about Ghosts of Charleston ? Ask the Yelp community!
Recommended Reviews
1 star rating Not good
2 star rating Could've been better
3 star rating OK
4 star rating Good
5 star rating Great
Select your rating
Overall rating
Good ghost tour.  Some of the stories were a little far fetched, but pretty fun overall.  There was a lighting storm during our tour which added to the ambiance.
No ambience at all. Stories told in parking lots and a graveyard so dark. Tour guide spoke too fast and unclear. Stories did not hold our interest, nor spark curiosity. Disappointing
Just being in Charleston, at night, in July is creepy enough!  But we really appreciated the bug spray station and offer of water at the beginning. I have been on a couple of tours in Savannah, considered in the top 10 of American haunted cities so was expecting a little bit more of the Civil War, yellow fever, African American influences, etc. But I must say, the Unitarian Graveyard part of the tour was intriguing. Simon was our guide. He clearly loves what he does and my traveling companion, who is also a Brit, enjoyed reminiscing with him. We did capture some supernatural photos from the graveyard and a young girl, who was in our group, got plenty! If you're into energy, of an another worldly kind and you are open, you are bound to experience something!
I recently went on a tour led by Mark and it was wonderful! Mark was articulate, knowledgeable, and friendly! I enjoyed learning some of the history (as well as lore) of the area. Mark made the stories personable by sharing his own experiences as well. Mark was respectful of the city and other tour groups while still making sure our group got a great experience. Definitely would recommend him as your guide on this tour! The tour itself was a great balance of information and spookiness.
Big Joe was a good host and very theatrical. The set up of the tour was different than others I had been on.  The material was focused on stories from a book sold out of Buxton Books (where the tour started). I forget the name,  but it was probably Ghosts of Charleston. There were not as many stops as I would have liked, but I thought that Joe did a great tour.  We had a large group and he made sure everyone had a chance to catch up and hear the stories.
If you're looking for a well-researcher tour based in history, this isn't it. The tour is corny and so focused on theatrics and dramatic story telling that you'll have no idea what they're talking about. I've done many ghost tours in historic cities along the East Coast and never been on one as cringeworthy as this one.
Good tour with stories about ghosts and some history of Charlotte. Was not scary. Glenna did a great job narrating and telling stories, especially love her recital of the poem at the end. We happened to park right by the Carriage House Inn at the beginning of the day so it was a fun place to walk back to after our tour.
I took my mom on this ghost tour. We both really enjoyed it. Charleston is eerie at night and since it's super old and historical, naturally it's haunted. We went on the tour that takes you into the old jail. While we didn't really capture a lot, I do believe I got a few orbs while we stopped at the cemetery. Great bang for the buck!
See all photos from Ashley S. for Ghosts of Charleston
Joe was very animated and a great story teller. He brought us to a lot of cool spaces and told the stories very well. He was also very attentive in making sure our whole group was safe and present. He made side conversation when walking to destinations. Thanks Joe for making this Ghost tour a great one!!
Went on the Ghost and Dungeon tour with Gentry. She was awesome. I got spooked a few times in the dungeon but didn't see any ghosts! Overall, great experience!
12 other reviews that are not currently recommended
Red Carpet Limousine
No matter whether you're traveling for business or pleasure, you deserve a discerning VIP transportation service. One with knowledgeable, professional, and courteous drivers dedicated to providing you with only the very best in… read more
Coleman Lake Campground
Call or Text (478)365-3332 TODAY to reserve your perfect spot. Coleman Lake has 100 years of history. We Welcome Remote/Traveling workers, families, and those looking for a vacation close to nature. Our atmosphere is relaxing, and… read more
in Rv Parks, Campgrounds, Fishing
Collections Including Ghosts of Charleston
Best Of Charleston
By Ashley S.
Charleston SC / Try Them Out
By J David H.
Charleston Trip
By Bryan M.
By Chrissy F.
By Emily B.
By Leslie G.
Charleston SC
By Preston J.
People Also Viewed
Old Charleston Walking Tours
Tour Charleston, LLC
Bulldog Tours
Ghosts Of the South
Ghost City Tours
108 Elemental Tours
Free Tours By Foot
Ghost Tour Charleston
Charleston Sole Walking Tours
Best of Charleston
Things to do in Charleston
Other Tours Nearby
Find more Tours near Ghosts of Charleston
People found Ghosts of Charleston by searching for…
Charleston Ghost And Graveyard Charleston
Charleston Ghost Yours Charleston
Ghost And Graveyard Tour Charleston
Ghost Tours Charleston
Haunted Ghost Tour Charleston
Haunted Jail Tour Charleston
Haunted Tours Charleston
House Tour Charleston
Night Tours Charleston
Outdoor Activities Charleston
Sunday Night Charleston
Walking Tour Charleston
Browse Nearby
Restaurants
Limo Service
Mines Near Me
Tours Near Me
Related Cost Guides
Town Car Service
The Scariest and Most Interesting Charleston Ghost Tours
Although most people travel to Charleston to see popular attractions like Rainbow Row and the Battery, some are more interested in the after-dark sights. This may come as a surprise to you, but Charleston is actually one of America's most haunted cities — or at least one of the most well-known for it.
If you're a fan of a thrill, be sure to check out these five scary ghost tours while you're in Charleston, SC.
1. Haunted Evening Horse and Carriage Tour of Charleston
Provided by the Old South Carriage Company , the Haunted Evening is a 40-minute part ghost and part educational tour about Charleston's spooky history.
On the tour, you will be navigating through downtown Charleston to get to the most popular haunted sights in the city, including the Mills House and the Old Exchange Building. Your guide will keep you entertained throughout the tour while also educating you about the city's history.
2. Dark Side of Charleston Guided Night-Time Walking Tour
Provided by Bulldog Tours , this one's a ninety-minute long ghost tour that takes you on a journey to the most notorious locations in the Holy City.
Throughout the night, you can expect adults-only commentary about criminals, scandals, and other debauchery from your guide. You can also expect a lot of stops during the tour. So if you like adults-only walking tours where you don't actually walk for the entire time, this one's ideal for you.
3. Charleston Ghost & Graveyard Night-Time Guided Walking Tour
Another tour provided by Bulldog Tours , this one's a special after-hours tour to one of Charleston's oldest cemeteries. Throughout the night, your guide, a Charleston local, will lead the walk and tell you fascinating folklore stories. People who've been on this tour tend to describe it as the scariest ghost tour they've ever experienced. Some even swear to have spotted paranormal activities themselves.
Other Top Tours in Charleston SC
If the you don't have an appetite for the scare, have not fear there are a host of other great tours for you! See the complete list top tours in Charleston, SC head on to this page .
Contact Wandering Crystal
Privacy Policy
Spooky City Guide – New Orleans
Spooky Destination Guide – Salem Massachusetts
Spooky Destination Guide -Boston
Czech Republic
England Destinations
Scotland Destinations
Everything Edmonton
United States
Dark History & Spooky Travels
Living Abroad
Everything is Spooky in the Dark
The 13 Best Ghost Tours in Charleston
Updated September 1, 2023
Charleston is known for being one of the most haunted cities in America. It is hard to find an area of the "Holy City" that doesn't have some ghastly haunted tale associated with it.
With so much dark history, you will be surrounded by haunted places. You will not be in short supply of spooky and creepy tales, from the ghosts of Civil War soldiers to haunted pubs full of angry spirits to the old haunted jail.
With so many haunted locations and so many different tours to take, let me recommend the best ghost tours in Charleston, South Carolina, that you should take.
Disclosure: Some of the links below are affiliate links, meaning, at no additional cost to you, I will earn a commission if you click through and make a purchase. Please see my Privacy Policy for more information.
The 13 Best Ghost Tours in Charleston, South Carolina
Tour charleston.
What is creepier than a ghost tour? A ghost tour in a haunted graveyard! The Ghosts of Charleston Night-Time Walking Tour with Unitarian Church Graveyard is the perfect graveyard ghost tour.
This tour will take you into the graveyard after hours – when only the ghosts are lingering between the gravestones. The tour guides are a lot of fun and keep you engaged with funny and spooky stories.
You will get to see and hear the tales of several of Charleston's most haunted locations until finally ending at the graveyard. The stories are spooky but not too scary, so this tour is one of the best ghost tours in Charleston for the family.
The tour guides at Tour Charleston are all about theatrics, so I would give this a pass if that isn't your thing. However, even if you don't like theatrics, the exclusive nighttime access to the graveyard is still really cool!
Book here: Charleston Night-Time Walking Tour with Unitarian Church Graveyard
Old South Carriage
If you want to go on a ghost tour without the walking, you should go on the Haunted Evening Horse and Carriage Tour of Charleston . This tour takes you around town on a horse-drawn carriage while telling you all about the spooky history as you pass by some of Charleston's most haunted locations.
The tour is not scary, so it is safe to bring the kids! Their feet won't be tired, and they get to spend about 40 minutes riding around Charleston in style. One downside is that the guides can be hard to hear sometimes, so be sure to book seats right at the front!
Book here: Haunted Evening Horse and Carriage Tour of Charleston
Old Charleston Walking Tours
Charleston's Pleasing Terrors Night-Time Walking Ghost Tour is a tour led by podcaster Mike Brown. Mike is a fantastic storyteller, and he will keep you captivated for an hour and a half on his tour.
You will hear tales about Charleston's history, ghost encounters and gruesome folklore. He will take you to the Charleston Library Society and tell you all about the creepy history within. Of course, you have to take Mike's tour if you want to be scared by the most incredibly spooky storytelling.
Tour guide Mike will also show you spooky pictures that capture some paranormal evidence at each location. So, if you go on just one tour in Charleston, make it this one.
Book here: Charleston's Pleasing Terrors Night-Time Walking Ghost Tour
Nightly Spirits
What is better than a ghost tour? A ghost tour with a pub crawl! Join Nightly Spirits Charleston Haunted Boos and Booze Tour on a 2.5-hour walk through Charleston, stopping at three different haunted pubs to fuel you with booze and ghost stories.
The tour guides are hilarious and interactive and really know their spooky history. Be sure you bring your camera with you to see if you can capture one of the many spirits that haunt the pubs.
You will also stop at different haunted locations along the way and learn the haunted tales about spirits, pirates and Charleston's terrifying history.
You will have to purchase your drinks at each stop, but you get an awesome can cooler or cup to remember the night.
Book here: Charleston Haunted Boos and Booze Tour
Bulldog Tours
Bull Dog Tours is one of the most popular ghost tour companies, so you know they have the best ghost tours in Charleston. So if you book with Bull Dog, you can't go wrong. The tour I recommend is the Charleston: 90-Minute Ghost and Dungeon Walking Tour .
This tour takes you back in time with a visit to the Provost Dungeon, where you will hear the chilling history of Charleston's ties with voodoo, pirates and superstition.
The pace of this tour is perfect as the tour guide takes you around some of Charleston's most haunted sites. All of the guides are passionate, knowledgeable and personable. The dungeon isn't the creepiest place, but it is historical, and you won't gain access to it on any other ghost tour. It is definitely the highlight of the whole tour.
They also have other really great tours. If you want to take more than one tour, I recommend the Charleston: Magnolia Cemetery Nighttime Tour and the Charleston Ghost and Dungeon Tour .
Book here: Charleston: 90-Minute Ghost and Dungeon Walking Tour
Walks In History
Spend the evening with paranormal author Geordie Buxton on the Charleston: Supernatural 90-Minute Ghost Tour . You will hear stories about the history behind some of Charleston's most haunted sites.
Although a paranormal author gives this tour, it focuses more on history than super scary ghostly stories, but it is such a great tour. You will be taken inside the Embassy Suite, which is the highlight of the tour.
Book here: Charleston: Supernatural 90-Minute Ghost Tour
Tour Charleston With Adam
The Charleston Dark History and Ghost Tour with Adam is one of the best ghost tours in Charleston for those looking for a smaller tour group. If you want a tour guide with tons of historical knowledge about all of the haunted happenings around Charleston, I recommend this tour.
The Charleston Dark History and Ghost Tour stops at spots like the very haunted Poogan's Porch restaurant full of ghosts. Other sites include the Circular Congregational Church, where tour guide Adam will show you a photo of a captured spirit.
You will also venture to Hibernian Hall, Chalmers Street, The Powder Magazine, Washington Park and St Philip's Church.
Adam is a fantastic tour guide – you will feel like you have a new friend by the end of the tour. The tour group is also small, so you won't struggle to hear the spooky stories, creating a more intimate experience. He knows his history and knows how to deliver horror stories that will chill you to the bone.
Adam has loads of really cool paranormal photos that he shares with the group on the tour of places the tour visits. It ties the story into the spooky histories in Charleston.
Book here: Charleston Dark History and Ghost Tour
Stories in the Cemetery – Nicholas McGirr
Do you want to go on a ghost hunt with a real paranormal investigator? Then, take the Interactive Ghost Hunting Experience with Nicholas McGirr . You will use ghost hunting equipment like spirit boxes, laser grids, and EMF meters. Not only that but you will be given access to all of the videos and recordings from your ghost tour!
You will stop at three different haunted sites in Charleston, where you will learn the history and contact the ghosts in the area. In addition, you will learn about popular and lesser-known ghost stories about Charleston.
Nicholas is an incredible tour guide and ghost hunter. His interactive Ghost Hunting Experience is one of the best ghost tours in Charleston. He will keep you entertained and educate you at the same time. The tour groups are kept small, so you will never feel like you miss out when you are with Nick.
If you want to get into ghost hunting and aren't sure where to start, take this tour.
Book here: Interactive Ghost Hunting Experience
Charleston's Ghosts of the South
Take a tour of Charleston's most popular haunted locations with the Charleston: Small Group Guided Ghost Tour at Night . Walk the same streets as infamous pirates and Charleston's founders.
The tour takes you to a 17th-century graveyard where you will learn why (and how) they would stack hundreds of bodies in the same burial spot. Plus, you will walk along Charleston's historic streets with an expert tour guide as he points out where all of the local ghosts are often spotted.
Tour guide Kevin was a phenomenal storyteller who kept the tour interesting spooky, and highly entertaining. The way he keeps you engaged while telling the terrifying stories will be the highlight of the tour.
I highly recommend taking the Charleston: Small Group Guided Ghost Tour at Night if you are looking for one of the best small group ghost tours in Charleston.
Book here: Charleston: Small Group Guided Ghost Tour at Night
Ghost City Tours of Charleston
You must take The Death and Depravity Ghost Tour in Charleston if you want to hear about Charleston's truly dark history with seedy stories of brothels, true crime, and demonic entities.
You will visit several of Charleston's well-known haunted locations and learn about the ghostly history while diving even deeper into the scandalous parts.
The tour guides are hilarious, and they know their history. So if you want a fun tour where you will spend a good chunk of the time laughing – this is the tour for you.
While all of the tour guides are amazing, I highly recommend Lance. He is so funny and keeps your attention for the entire tour.
This is not your typical ghost tour – while it does have ghosts, it is full of the sordid and mature stories of Charleston's history. This tour is for adults only, so don't bring the family! It's a ghost tour with a little bit of spice!
They also have a top-rated Charleston Ghosts of Liberty Guided Walking Tour that I recommend checking out if a scandal isn't your thing.
Book here: The Death and Depravity Ghost Tour in Charleston
Sandlapper Water Tours
Do you want to hear ghost stories on the high seas? Okay, it takes place in Charleston Harbor, but it's still in a boat!
The Haunted Ghost Cruise of Charleston Harbor is a must-do if you want to visit some haunted locations that the other ghost tours can't reach.
The tour features four stories, and the tour guides will make you laugh while telling you about Charleston's spooky tales.
The stories are narrated over a speaker system on the boat, so you will be able to hear the stories from wherever you sit! Make sure you bring some cash for drinks and snacks!
Book here: Narrated Haunted Ghost Cruise of Charleston Harbor
Charleston Historic Tours
A historical and hilarious tour with a side of brews? That's what you will get when you go on the Charleston: Boo-Hag and Brews Haunted Bar Hop .
This tour will take you to two different bars and fill you with alcohol (you'll pay for your drinks) and some complimentary appetizers. You will hear about some of the most gruesome and terrifying ghost stories from around Charleston ending with the tale of a female serial killer hanged in the very place you will be standing.
Tour guide Captain Bryan is a historian and a local, so he really knows his history. He puts an entertaining, personal and spooky twist on the stories that make the tour an insanely memorable experience.
Book here: Charleston Boo Hag & Brews Walking Ghost and Bar Tour
Charleston Terrors
Do you want to visit Charleston's most haunted locations while learning the dark history surrounding each location? If so, you should take Charleston Terrors: The Ghosts of Pirates and Patriots Past .
You will stop at sites like the Dock Street Theater, where you will hear the strange deaths surrounding the building that survived wars, epidemics and fires.
This is a great tour to take if you aren't familiar with Charleston or its history. The guides are very informative and passionate while being entertaining.
If you want to travel through a cemetery on this tour, book the extended tour!
Book here: Charleston Terrors: The Ghosts of Pirates and Patriots Past
Want to find more ghost tours in the USA?
The 9 Best Ghost Tours in New Orleans
The 9 Best Ghost Tours in Salem, MA
The 10 Best Ghost Tours in St. Augustine, FL
The 17 Best Ghost Tours in Savannah, GA
Sharing is caring!
+(854) 999-7899
207 E. Bay St. Charleston, SC 29401
2 Tours in 1!
Four tours run daily at 4 PM and 8 PM. The tour is 2 hours long and about a mile in length.
The Pirates and Ghosts Tour
Experience the dark and mysterious side of Charleston with our popular Pirates and Ghosts Tour! Join us on this fun-filled journey and learn about the city's infamous pirate history, including Black Beard's invasion of Charleston. Our expert guides will take you through haunted alleyways and eerie corridors, sharing spine-chilling stories of ghosts and pirate legends. If you're interested in a unique and exciting Charleston Tour book our Pirate and Ghost Tour today and discover the hidden secrets of this historic city. 
© 2023 Charleston Tours | All Rights Reserved
Get free tours, and notifications of upcoming tours straight to your inbox.
#1 Rated Ghost Tour in Charleston SC
Join us to unlock over 300 years of lesser-known history of Charleston and the terrifying, unexplained events and hauntings that plague the Port City to this day.
Charleston Terrors presents an unfiltered look into the dark past of this quaint southern charm. Our unique collection of captivating historical stories and real-life accounts of hauntings establish Charleston as one of the most haunted cities.
Ghost Tour Meeting Location: In front of Charleston City Hall, located at 80 Broad St, Charleston, SC 29401.
Tour Duration: 1hr. across 1 mile
To Order: Press "Get Tickets" for availability.
Ghost tours are held nightly, rain or shine!
The Experiences You've Heard About
Read All Reviews
Experience Charleston's spine-tingling history
Join us for lesser-known stories of Charleston's history, from Pirates to the Civil War. Like the waters of the Cooper River, history runs deep and dark around here.
Charleston Terrors offers a raw look at the festering underworld of the jewel of South Carolina.  Our unique collection of captivating and unnerving historical stories reveals what makes Charleston one of the most compelling haunted locations on the East coast.
Dungeons, Disease, and Dock Street
Early Charleston was constantly under attack from Native Americans, the French, the Spanish, and Pirates . The city's original walled area kept its residents in close quarters and siege conditions bred high tempers and excused acts of depravity.
The Provost Dungeon and its dramatic barrel-vaulted ceilings were built to hold military prisoners, runaway slaves and captured pirates. Conditions were less than sanitary and many perished. Their many spirits linger on, allegedly infecting the dreams of those who hold the chains hanging from the walls.
Charleston may be well-known as one of the country's most hospitable cities, but underneath the city's pleasant façade lies a deep history filled with terrifying stories of desperation. As we walk around Charleston's downtown area at night, you will see places like the Wegener Building, haunted by a nineteenth-century businessman who put his final hope for financial salvation, his last harvest of cotton, on a ship and watched it sail out of the harbor only to catch fire accidentally on the horizon. He hanged himself there and then, and his swinging corpse can sometimes be seen in the top floor windows of this regal building.
Over the course of more than 300 years, Charleston has accumulated a past rotten with stories of human misery.  Fascinating locations like a bar with some spectral patrons who have overstayed their welcome, and haunted graveyards packed with whole families who succumbed to frequent outbreaks of Yellow fever, Smallpox and Malaria .
During the day, you can explore Charleston's beautiful city center, and interact with the famously friendly locals.  At night, join us and take a trip through the scandalous past of Charleston's colonial history and beyond.  Your tour will help you understand that even in Chucktown, evil can lurk at the very center of civility.
When you feel the shiver of the unnatural heighten your senses, and your stomach tightens, you might just be coming face to face with the true terror of South Carolina's oldest and largest city.
Why is Charleston Haunted?
From the beginning of Charleston's history in the late 17th century, the city has been filled with supernatural energy.  In 1671, early settlers often got into bloody skirmishes with angry local Indians and their powerful shamans.  Seventeen years later, the area was hit by a devastating smallpox outbreak, an earthquake, and a series of yellow fever epidemics that killed around fifteen percent of the city's population.  Soon after, Malaria began killing people.  People suffered and died in the Charleston area at an alarming rate.  Any city founded on this type of tragedy and misfortune is bound to have deep psychic scars that reverberate throughout its history.  Charleston's rich history has made it a hotbed for the truly strange and terrifying truths that are hiding just under the charming façade of this port town.
Charleston Terrors is a great way to see the amazing sites of historical Charleston while also getting your fill of the ghostly atmosphere of the city's most haunted locations. Our tour is perfect for first-time visitors and seasoned locals alike!
Experiencing the horrifying reality in person and at night will help you feel like you are a part of the city's strange and ghostly history.
Reserve your tour today and experience a side of Charleston that not many get to see.
The Mills House Hotel
The Great Fire of 1861 decimated much of Charleston. It nearly reached the Mills House Hotel, a still-operational hotel, but was stopped short from devouring it by soldiers and hotel staff's efforts. Unfortunately, many nearby residents were burned by the fire, and the hotel was used as a makeshift burn ward. Several residents perished in the hotel from their burns. Though the victims passed, they have never truly left this hotel…
Old Exchange & Provost Dungeon
Once the military headquarters in Charleston, this massive building is teeming with Revolutionary War-era spirits . During wartime, the underground dungeon held several captives, including entire families. Many died in the dungeon while imprisoned due to the horrible conditions and treatment. Their tortured souls are still held prisoner inside, not even free in death…
Poogan's Porch Restaurant
This restaurant, named after a beloved dog, maybe more pleasant than a prison but is just as paranormally active. A set of resident ghosts dwell within Poogan's Porch hungry, not for Lowcountry dining, but affection and attention. You may get far more than you ordered at this haunted restaurant…
The Pirate House
This modest and decidedly ordinary-looking house allegedly entertained pirates and was used for their illegal black market trade. The city's colorful history regarding pirates, especially the infamous Blackbeard who took the city hostage in 1718, make this house and it's pirate lore a must-see stop on our ghost tour. When the siege ended, he abandoned many of his shipmates to the city's forces, who executed every last one of them in short order. Their ghosts can still be heard and seen at their old stomping grounds, forever haunting and seeking revenge…
A pirate ghost wandering the streets!
The ghost of Pirate Stede Bonnet , a late in life convert, who chose piracy after making a fortune from his inherited sugarcane farm. Some terrible events in his life made him abandon everything, take his money and start the life of a pirate aboard his new ship, 'the revenge,' he had a good run, even falling in with Blackbeard. Still, eventually, he hung with his crew on the gallows and roams the streets to this day looking for revenge…
The Powder Boy
The Ghost of a colonial-era boy haunts the Powder Magazine of Cumberland Street, eternally searching for his missing mother.
Circular Congregational Church - and the ghosts who want to burnt it to the ground!
The pyromaniac ghosts of the Circular Congregational Church , over 300 years of pent-up spirits who nearly possessed a groundkeeper and made him try to burn down the church for the second time!
What you can experience on the Charleston Terrors!
Thrilling experiences.
Feel your heart race as you learn more about the history and ghosts at each tour stop, perhaps even seeing something moving in the dark as you walk along the guided path. After all what is more thrilling than a ghost tour?
Entertainment for All Ages
Are you traveling to Charleston and want to enjoy a fun, family-friendly event? This tour is perfect for kids and adults, and we ensure everyone will have a great time. Bring a date or even the whole family. We've had many romances blossom under the stars and not just after someone jumped into the arms of another! Your tour guides are professionals and love telling stories to delight the whole family.
Learn about Charleston, the Holy City by the sea.
During the Charleston Ghost Tour, you will learn new and fascinating information about the ghastly and surprising history of this many-layered city. Travel back home to tell your family and friends about the memorable stops and the unforgettable stories as well as lesser-known tales you learned during the tour. For instance, did you know Charleston strictly enforced State liquor sales rules and only sold booze one bottle at a time? This encouraged many speakeasies to open, long before Prohibition. You'll see one on the tour, and discover the legend of the Blind Tiger!
You a Non-Believer
Charleston Terrors ghost tours are fun, even for the non-believer. You don't need to believe in ghosts to enjoy the tour; the stories are captivating and full of entertaining characters and unbelievable true history. Whether you believe in ghosts or not, you will enjoy the stories told and learning more about each historic location. Who knows, something you experience on the tour could make a believer of you yet!
A Memorable Experience.
Charleston Terrors offer you a truly memorable experience in one of the most atmospheric cities in the United States. The tour brings everyone together as stories are told about amazing moments in the history of a truly incredible city. You will have fun remembering the highlights of the tour long after your visit is through.
Get the scariest offers and stay current on sales and events.
Read Our Blog For More Haunted History!
Boo hags & haint blue: vampires of the lowcountry & the paint that stops them, the legend of dr. trott's apothecary and the captured mermaid, creepy urban legends of south carolina.