The Dark Secret Behind Rajasthan's Abandoned Ghost Village

India Writer
Abandoned since the 19th century, this small village of Kuldhara is around 18 kilometers (12.4 miles) southwest of Jaisalmer, Rajasthan. This village is dotted with hundreds of dilapidated sand stone houses and dusty roads, and the ruins of this village are said to be cursed and haunted, and consequently have obtained an air of abandonment, while beholding a dark secret, which needs to be discovered.
View all trips.
With origins in the 13th century, Kuldhara was established by an affluent clan—Paliwal Brahmins. Once a prosperous village and home to over 1,500 people and around 400 houses, it is now a deserted and abandoned ghost village. In 1825, the people of the village as well as 83 villages nearby suddenly left collectively in the dead of night and were never seen since then. By the 19th century, all the villagers vanished into thin air, leaving behind their memories and an undying curse. No trace of the Paliwal community of Kuldhara was found since then. This mass disappearance of over 1,500 people with no traces has left historians bewildered. Today, the Archaeological Survey of India maintains this town as a heritage site.

The story with which this village of Rajasthan is known for tells the tale of the erstwhile Prime Minister of Jaisalmer, Salim Singh, who fell in love with the daughter of the village chief. He threatened the villagers and her family by burdening them with a huge tax if they not agree to his demand. Dreading the imposition of sky high taxes, the people of the town and the 83 villages in the area decided to abandon the town to protect the girl's honor, thus leaving only their homes behind.
Before they left the village, however, they cast a curse that no one could ever live in this village, which caused its doom and added to the air of eeriness. It is said that whoever tried to settle down on this land experienced paranormal activities and left soon after. The spell stays true until today and the village remains desolate. The brick houses left behind by the people of the town have fallen into dilapidation, as did the cluster of wells and deity-engraved poles in the area.
Become a Culture Tripper!
Sign up to our newsletter to save up to 40% on our unique trips..
See privacy policy .
Having gained the tag of Heritage Site by the Archaeological Survey of India, Kuldhara now functions as a tourist spot, although its state continues to tumble down. As the sun goes down, the gates of Kuldhara are closed by the neighboring villagers, as they believe supernatural beings take over after the sun sets. The extent of the supernatural/ paranormal activity is apparent from the fact that the Paranormal Society of New Delhi itself witnessed eerie activities like haunting voices, footprints on the mud, moving shadows, scratches on cars, and more. However, its ancient structures, mysterious yet spooky incidents, and sad story continue to attract tourists, though permission to enter the village is only during daylight. There is a renovated temple that continues to stand amidst the ruins. The Rajasthan Government is in the process of bringing life to this long-lost town by re-constructing it.
Volcanic Iceland Epic Trip
Meet our local insider.
HOW LONG HAVE YOU BEEN A GUIDE?
What do you love about your job, it's the personal contact, the personal experiences. i love meeting people from all over the world... i really like getting to know everyone and feeling like i'm traveling with a group of friends., what destination is on your travel bucket-list, i have so many places on my list, but i would really lobe to go to africa. i consider myself an "adventure girl" and africa feels like the ultimate adventure.
Every CULTURE TRIP Small-group adventure is led by a Local Insider just like Hanna.
See Our Culture Trips

KEEN TO EXPLORE THE WORLD?
Connect with like-minded people on our premium trips curated by local insiders and with care for the world
Since you are here, we would like to share our vision for the future of travel - and the direction Culture Trip is moving in.
Culture Trip launched in 2011 with a simple yet passionate mission: to inspire people to go beyond their boundaries and experience what makes a place, its people and its culture special and meaningful — and this is still in our DNA today. We are proud that, for more than a decade, millions like you have trusted our award-winning recommendations by people who deeply understand what makes certain places and communities so special.
Increasingly we believe the world needs more meaningful, real-life connections between curious travellers keen to explore the world in a more responsible way. That is why we have intensively curated a collection of premium small-group trips as an invitation to meet and connect with new, like-minded people for once-in-a-lifetime experiences in three categories: Culture Trips, Rail Trips and Private Trips. Our Trips are suitable for both solo travelers, couples and friends who want to explore the world together.
Culture Trips are deeply immersive 5 to 16 days itineraries, that combine authentic local experiences, exciting activities and 4-5* accommodation to look forward to at the end of each day. Our Rail Trips are our most planet-friendly itineraries that invite you to take the scenic route, relax whilst getting under the skin of a destination. Our Private Trips are fully tailored itineraries, curated by our Travel Experts specifically for you, your friends or your family.
We know that many of you worry about the environmental impact of travel and are looking for ways of expanding horizons in ways that do minimal harm - and may even bring benefits. We are committed to go as far as possible in curating our trips with care for the planet. That is why all of our trips are flightless in destination, fully carbon offset - and we have ambitious plans to be net zero in the very near future.
You will be redirected to your dashboard shortly. We will also call you back in 24 hrs .
10 Haunted Places In Rajasthan That Will Scare The Daylights Out Of You In 2023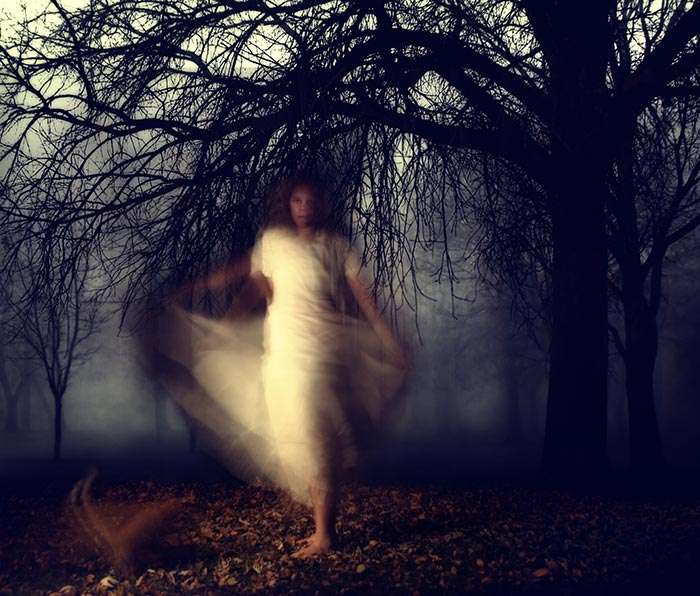 23 Mar 2023
Rajasthan, known for its ancient buildings and tales of the royals, is considered as a famous tourist destination. But the real haunted stories of the most haunted places of Rajasthan will spook your nightmares tonight. If you have that nerve to keep your body and soul together, scroll down to encounter the real ghosts at the 10 most haunted places in Rajasthan . Just a disclaimer, you will be spooked out of your wits because these places on a scale of 1 to 10 (1 being the least scary and 10 being the scariest) find themselves at the 10th spot. Explore the torment.
Top 10 Haunted Places In Rajasthan
Are you planning a trip to the desert state full of magic and delight? Make sure to drop by these 10 haunted places in Rajasthan where it's claimed that supernatural occurring are frequent. They might appear just as a normal site but make sure that you do not get deceived by the looks as looks can e deceiving. Take a peek:
Bhangarh Fort:  The Female Ghost 
Kuldhara Village:  Cursed Land
Nahargarh Fort:  King's Ghost
Rana Kumbha Palace:  Secret Chambers
NH-79 Near Dudu Village:  Ghastly Stories
Brij Raj Bhavan:  Spirit Of An English Soldier
Jagatpura:  Home Of Witches
Sudhabay:  Mass Exorcism
Jal Mahal:  Abandoned building
Delhi Jaipur Highway:  Spirit Of A Woman
1. Bhangarh Fort: The Female Ghost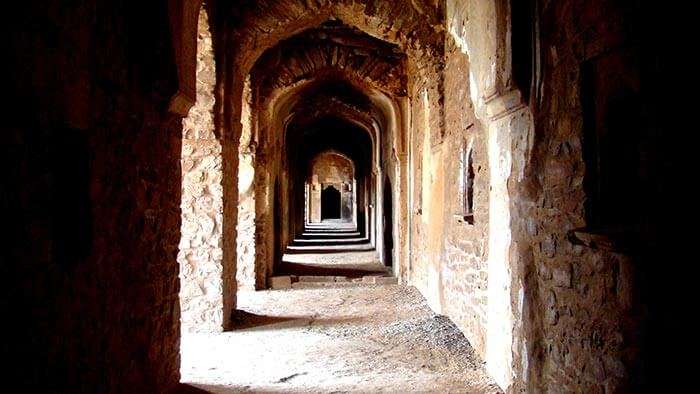 Image Source
Bhangarh Fort, one of the most horror places in Rajasthan , does not need any introduction. Counted among the most haunted places in Rajasthan , Bhangarh Fort is a famous tourist place which will spook the hell out of you! Even if it's listed towards the end of the list of best haunted places in Rajasthan , but it surely ranks at the top whenever we talk about any ghost tales. While the nearby places are some great places for camping in Rajasthan , you should be wary!
History : A popular tale behind the spookiness of the fort claims that a tantric wanted to marry the queen of the fort — Rani Ratnawati. After learning about his evil thoughts, Rani got tantric who use to do black magic at her palace. And if you get too scared, don't forget to visit one of the churches in Rajasthan . Just kidding! Spooky incidents : The fort is the spot for encountering incidents like a ghost of the tantric shouting, a woman crying for help, and the clinking sound of the bangles. Location: Gola ka baas, Rajgarh Tehsil, Alwar, Bhangarh, Rajasthan 301410 Opening Hours : 6 am – 6 pm Travelers Review
Must Read: Safari In Rajasthan: 12 Camel Safaris That'll Make Exploring Deserts An Unforgettable Experience
2. Kuldhara Village: Cursed Land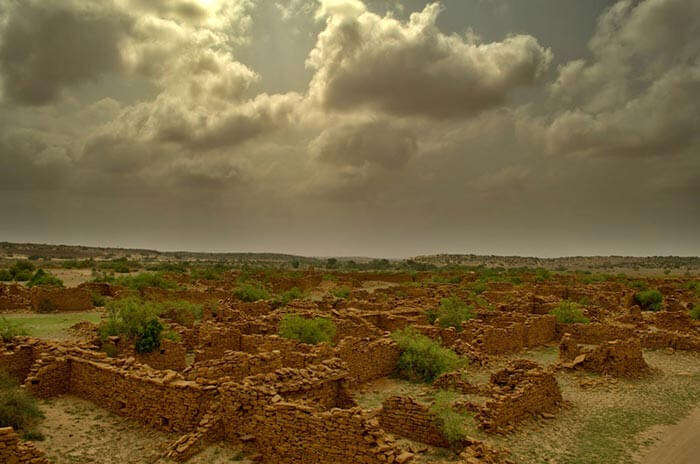 This formidable and one of the most haunted villages in Rajasthan has a strange story that no nobody believes in. Kuldhara is a deserted land because of the curse that an immoral minister has got in his time. Spend a night and tell us how it feels to be on the land of visitant. This is haunted
History : The village is abandoned since the 1800s, for a curse that cannot be lifted. A sinful minister forcefully wanted to marry a beautiful villager and threatened her family to take hold of her. The villagers left the place leaving an undying spell so that no one could ever live or breed on this land. Spooky incidence : This terribly haunted place of Rajasthan was checked by the paranormal society of New Delhi. Most of the stories that people say is true for the curse that roams around. Detectors and the ghost-box have recorded voices of the dead villagers and they have even revealed their names. There were also scratches on the car and footprints of the children on the mud. Spooky much? Location: Jaisalmer, Rajasthan Opening Hours : Open always Travelers Review
Suggested Read: 20 Haunted Places In Mumbai And The True Stories That Are In The Air
3. Nahargarh Fort: King's Ghost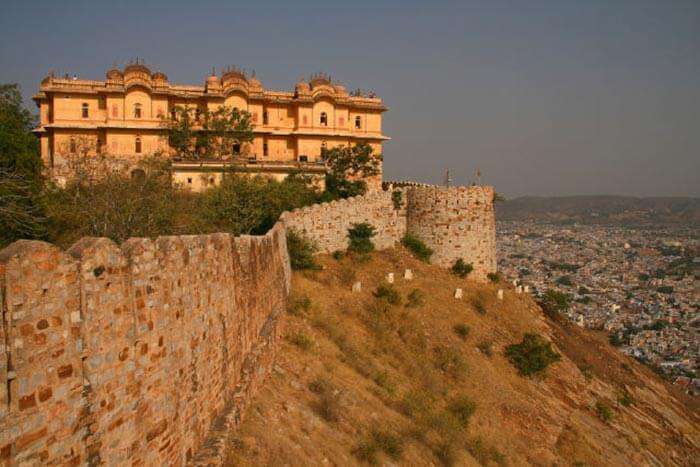 Nahargarh Fort stands at the edge of the Aravalli hills, overlooking the pink city of Jaipur. The walls of the fort were built sky high to disconnect the royals from the world. The grandeur of the palace cannot hide the spook of one of the Rajasthan haunted places . 
History : The fort was built by Sawai Raja Man Singh with Amer Fort and Jaigarh Fort. The king was so passionate about this particular fort that he built for his queens that even after his death, the Nahargarh Fort is haunted by his ghost. Spooky incident : There's always a need to renovate the older buildings to preserve it for future generation. It is said that the owner of that restoration organization was found dead mysteriously in his house. Location: Jaipur, Rajasthan Opening Hours : 10 am – 6 pm Travelers Review
Suggested Read: 10 Scary Secrets of Haunted Cemeteries In India
4. Rana Kumbha Palace: Secret Chambers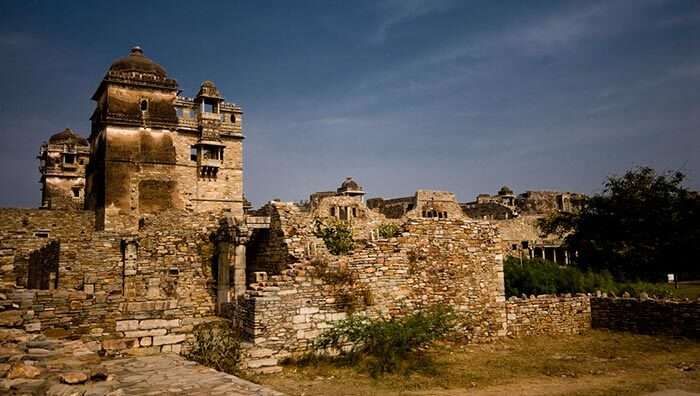 The Rana Kumbha Palace of Chittorgarh is a place where you will definitely meet a ghost. A haunted fort in Rajasthan , this spot is considered to be one of the scariest places in the state. The secret chambers and the scream of the ladies here, will haunt the shit out of you.
History : Legend has it that when the sultan of Delhi, Alauddin Khilji attacked the palace, Maharani Padmini performed the Jauhar (self-immolation) along with 700 female followers. Ever since many incidents have been witnessed at this Rajasthan haunted place where people heard the screams of women asking for help to save their empire. Spooky incident : Around a year back a group of friends stayed back one night at the palace to observe if there were any paranormal activities happening. While exploring the passages, one of them heard a voice asking for help. Shocked and frightened as they turned around, they saw a lady standing in royal attire with a burnt face! Location: Chittorgarh Fort Village, Chittorgarh, Rajasthan Opening Hours : 9 am – 5 pm Travelers Review
Suggested Read: 25 Stunningly Colorful Festivals Of Rajasthan That You Should Not Miss
5. NH-79 Dudu Village: Ghastly Stories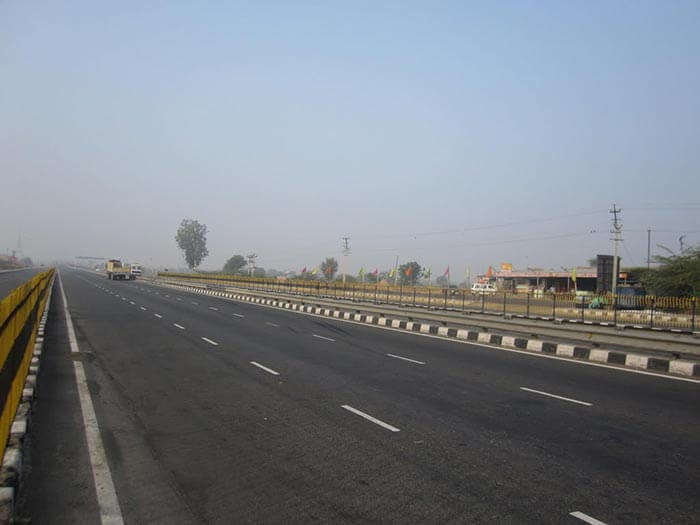 Famed as the road that asks for blood, the Ajmer-Udaipur highway is one of the most haunted places in Udaipur, Rajasthan . Dudu village located close by has numerous ghastly stories associated with it.
History : A long time back when child marriage was prevalent in India, a 5 days old infant girl was to be married off to a 3-year-old toddler. The mother of the baby girl was against the wedding and she ran away towards the highway to ask for help where she was hit by a tourist vehicle that killed her and the child instantly. Spooky incident : While driving down the Ajmer-Udaipur highway, three friends encountered the ghost of a lady carrying a baby in her arms. She sat at the back seat and guided them out of the village. Thinking it might be a nightmare, the friends took it lightly but the incident lasted for more than 15 minutes which still haunts them! Location: NH-79, Dudu Village, Rajasthan Opening Hours : Open always
Suggested Read: 10 Most Haunted Places In Gurgaon That Reveal The Paranormal Side Of Life
6. Brij Raj Bhavan: Spirit Of An English Soldier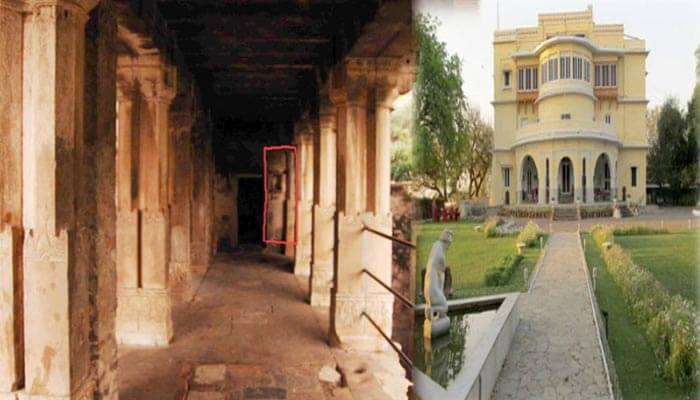 Next, on our list of haunted places in Kota, Rajasthan is the Brij Raj Bhavan. The majestic mansion is now a heritage hotel which is haunted by the spirit of an English soldier. As much as it looks beautiful on the outside, it is considered to be the most horror place in Rajasthan .
History : During Sepoy Mutiny, Major Burton who was an employee of the East India Co. was killed along with his family by Indian militants at the Brij Raj Bhavan. The locals say that the ghost of Major Burton meanders in this spooky place in Rajasthan. Spooky incident : Queen of Kota conquered the palace after Major Burton was killed by the army. Apparently, Queen of Kota spoke to the journalists claiming to have seen the ghost of dead Major Burton. The spirit is harmless and causes no physical damage to the fort. However, the ghost of Burton has a habit of hitting the dozing security guards. Location: Brijraj Bhawan Palace Hotel,, Civil Lines, Nayapura, Kota, Rajasthan 324001 Opening Hours : Open 24 hours Travelers Review
Suggested Read: The Cursed Ghosts Of Bhangarh Fort – The Most Haunted Place In India
Planning your holiday in Rajasthan but confused about what to do? These Rajasthan travel stories help you find your best trip ever!

Bhavya Gives An Extensive Account Of His Jaisalmer Trip With Friends
Desert safari, haunted Kuldhara village, & Gadisar Lake. There's more...

Regina Talks About Her Short Trip From Delhi To Jaipur With Her Friend
There's no dearth of the tourist places here. Wanna know more?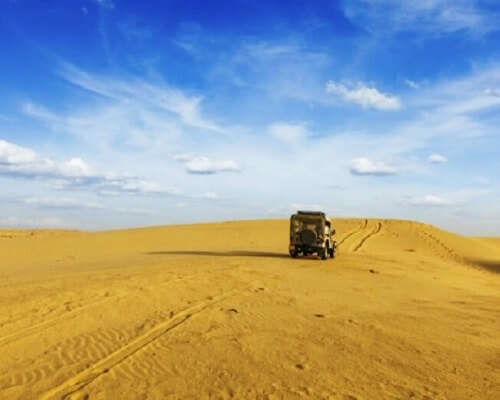 Kunal Went On A Family Trip To Jaisalmer & Got Lost In Its Royal Grandeur
Rang Mahal, boating in Gadisar Lake, & Sam sand dunes. Wow!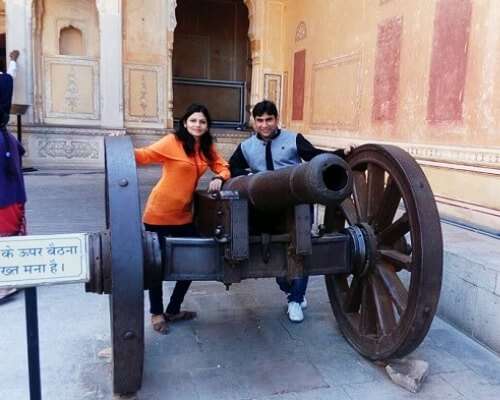 Anuj Went Against All Conventions & Took A Romantic Trip To Rajasthan
For a taste of Rajputana splendor - Jaipur, Udiapur, & Mt Abu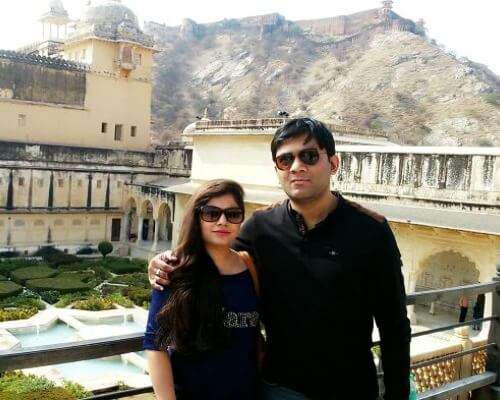 Sourabh Talks About His Short Romantic Trip To Jaipur With His Wife
Enjoy the rich past, culture, & picturesque palaces!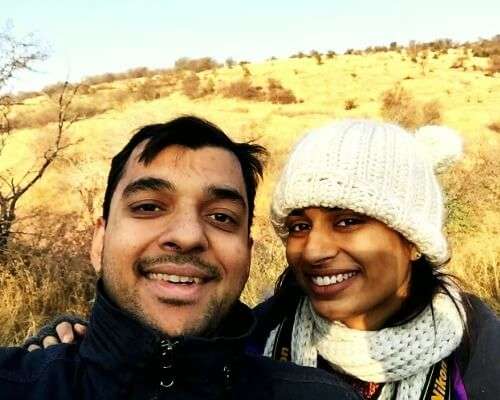 Rahul Jain Elaborates On A Short Romantic Trip To Rantambore National Park
To catch the tigers and Sambar deer in their full glory!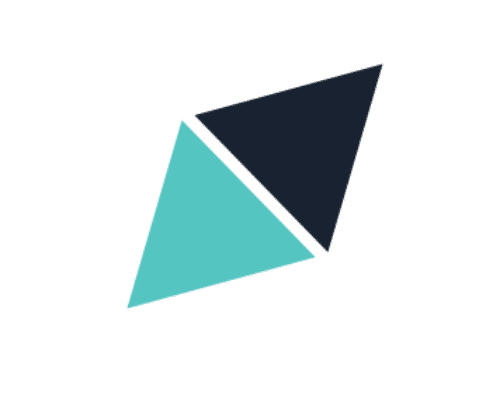 See more at TRAVELTRIANGLE.COM
7. Jagatpura: Home Of Witches
Beyond the beautiful palaces of Rajasthan, this tourist place has a haunted vibe attached to it. This is because the uncanny place is a residential area where people actually live with the witches. This is one of the most  horror places in Rajasthan . 
History : The king of this haunted place in Rajasthan was greedy and conceited. Many villagers cursed him while dying of starvation. The souls of those villagers still ask for help from the tourists. Spooky incident : The people living in the residential area have seen witches walking around the roads of Jagatpura. These witches look the same as in classic Indian horror tales-white dress, old, grey hair hanging loosely over the face. It is quite an eerie experience to walk after night here. Location: Jaipur, Rajasthan Opening Hours : Open always
Suggested Read: 14 Haunted Places In Pune: Unveil The Stories Behind Them
8. Sudhabay: Mass Exorcism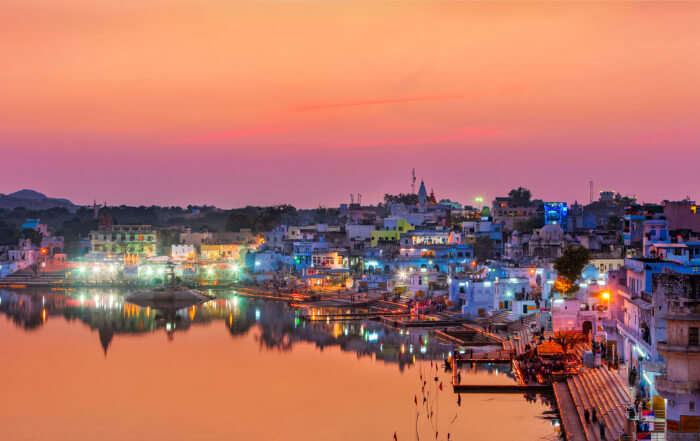 Sudhabay, located on the Pushkar bypass in Rajasthan is not really a haunted place. But if you come here on a specific day in the year, this place is surely going to give you nightmares. A 'Ghost Fair' is held here, every year, when people from different parts of the state come to get rid of the evil spirits that have possessed them. It is believed that the evil spirits will spare you if you take a bath in the holy well.
History:  NA Spooky incident : The sight of mass exorcism will give you chills, so visit this place only if you are brave at heart. Location: Pushkar Bypass, Nedaliya, Rajasthan 305022 Opening Hours : Open always Travelers Review
9. Jal Mahal: Abandoned Building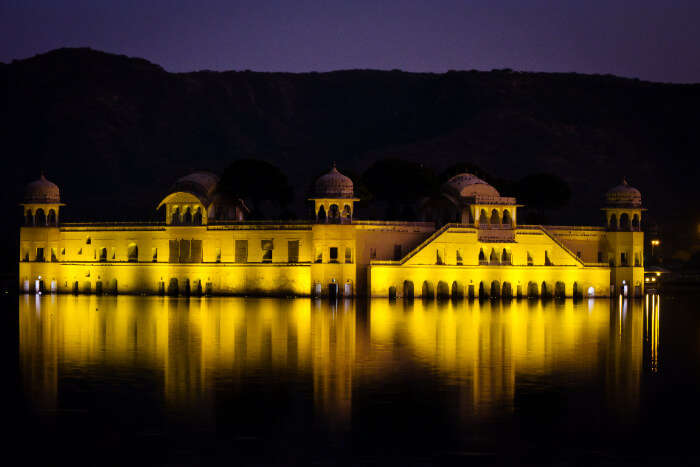 Jal Mahal, the beautiful water palace in Jaipur, has always been a topic of wonder and admiration. The 5-storey palace is built in the middle of the Man Sagar Lake and has its 4-stories submerged in the water. This 300-year old beauty, which was once a summer retreat for the Maharaja, now stands abandoned in the lake.
One of the best places to visit in Rajasthan , Jal Mahal's 5th floor features amazing architectural style and still attracts tourists and locals who visit the palace from the edge of the lake. Now think whether you thought of it as one of Rajasthan haunted places ?
History: NA Spooky incident : It is said that no one goes to this place after dark as people have heard strange screams from the palace. Location: Amer Rd, Jal Mahal, Amer, Jaipur, Rajasthan 302002 Opening Hours : 12 pm – 10:30 pm Travelers Review
Suggested Read: 10 Amazing Hotels In Rajasthan That Will Make You Fall In Love With This Royal State
10. Delhi Jaipur Highway: Spirit Of A Woman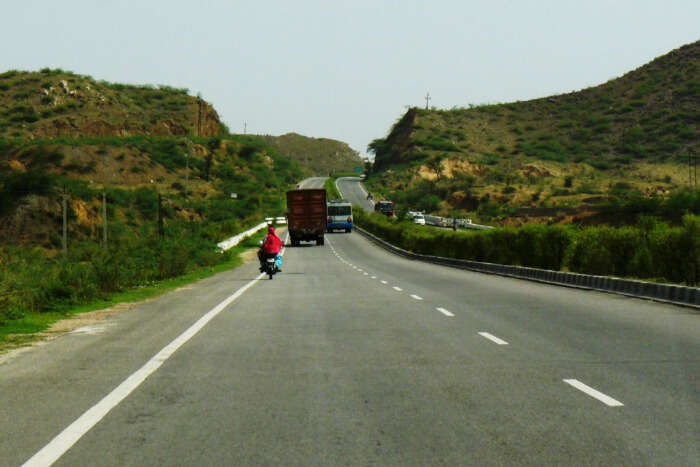 Highways have always been negatively popular for ghost stories. The very commonly accessed Delhi Jaipur Highway is no immune to this. It is said that the highway gets haunted at night and people passing through this road have had some similar experiences. They say that the spirit of a woman who dies in the car at a particular stretch still appear to the passersby.
History: NA Spooky incident : Many have reported of either spotting her wearing a red sari and bangles or hearing the unusual sound of the tinkling of anklets. Location: NH 48, Rajasthan Opening Hours : Open always
Further Read: 8 Haunted Places In Kerala That Offer You A Glimpse Of The Devil's Playground
You too have seen a ghost at any of these haunted places in Rajasthan? If yes, share your story with us. If you know of more such hidden spooky areas in Rajasthan, do share them in the comments below! These places have the potential to scare the living daylights of you and your family and friends. Spook your loved ones by booking a trip to Rajasthan now!
Disclaimer:  TravelTriangle claims no credit for images featured on our blog site unless otherwise noted. All visual content is copyrighted to its respectful owners. We try to link back to original sources whenever possible. If you own the rights to any of the images, and do not wish them to appear on TravelTriangle, please contact us and they will be promptly removed. We believe in providing proper attribution to the original author, artist or photographer.
Please Note:  Any information published by TravelTriangle in any form of content is not intended to be a substitute for any kind of medical advice, and one must not take any action before consulting a professional medical expert of their own choice.
Frequently Asked Questions About Haunted Places in Rajasthan
What are the most haunted places in Jaipur?
Famous sites like that of Bhangarh Fort, and Brijraj Bhavan are some of the most haunted places near Jaipur.
Which is the most haunted place in Jaisalmer?
Kuldhara Village is the most haunted place in Jaisalmer wherein paranormal activity has been witnessed on many levels.
Are ghost tours available for haunted sites in Rajasthan?
Guided tours are available only for few places but not for all. Majority of the haunted places in Rajasthan are not open for visiting late in the evening for safety reasons. Hence, for those who're looking forward to exploring these places, may do so at their own risk.
Do we need to take permission before visiting haunted places in Rajasthan?
No, permissions are not required to visit the haunted places in Rajasthan, however, you need to follow the basic rules at the sites that are notified by the government.
Is Halloween celebrated in Rajasthan?
No, Halloween is not celebrated in Rajasthan but if you are interested to have an amazing Halloween party then visit any of the popular clubs in Jaipur for a perfect experience.
Is Bhangarh Fort the most haunted place in India?
Yes, Bhangarh Fort is amongst the most popular haunted sites in India. The place has also been declared as the 'legally haunted' site.
Which are the other famous sites near Bhangarh Fort?
If you are going for a complete day tour to Bhangarh Fort then you can also visit Abhaneri Chand Baori and Sariska Tiger Reserve as well.
What are the timings to visit Maharana Kumbha Palace?
Kumbhalgarh Fort can be visited from 6:00 AM to 6:00 PM on all days of the week.
Is Kumbhalgarh haunted?
No, Kumbhalgarh is not haunted, however, as there are many forts and sites that are believed to be haunted, the place lures travelers from across the country.
Which is the best time to visit Nahargarh Fort?
Winters are believed to be the best to explore the forts and palaces of Rajasthan. If you are heading to Nahargarh Fort, then planning a visit between October to March will surely enthrall you.
Looking To Book A Holiday Package?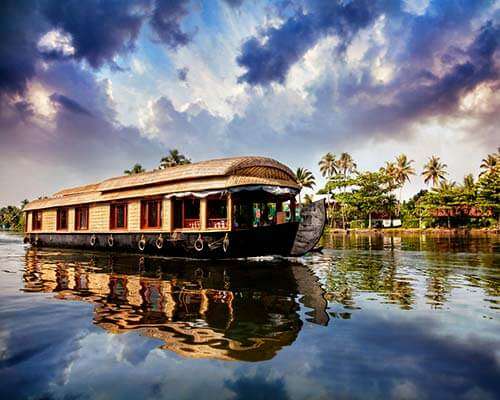 Spellbinding Cochin Family Tour 2D/1N Package @ Rs 2,750
Plan your trip today!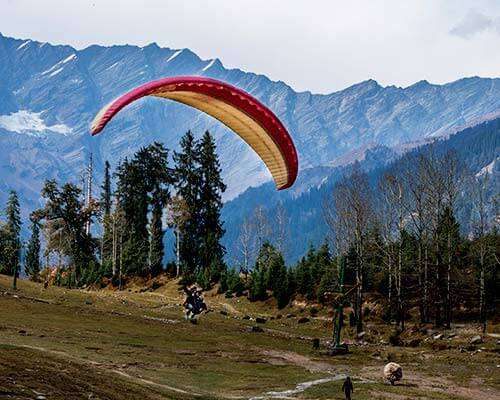 Himachal Family Tour Package 4D/3N @ Rs 8,750
Get quotes from multiple travel experts.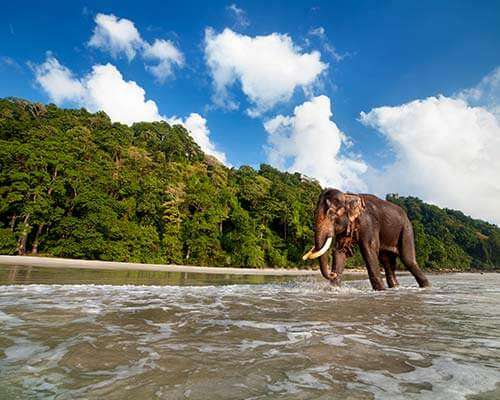 Exciting Andaman Family Trip 5D/4N @ Rs 10,250
Compare & customize quotes before booking.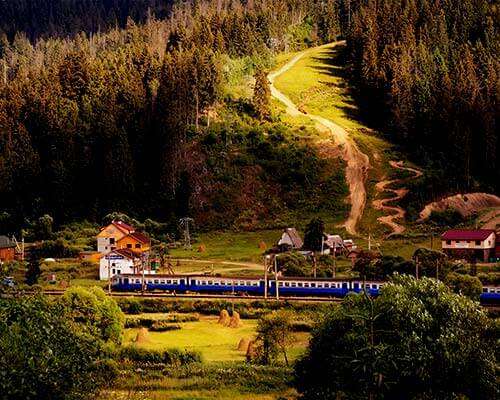 Gangtok & Darjeeling Tour Package 5D/4N @ Rs 13,000
Have Questions? Talk to our travel experts today.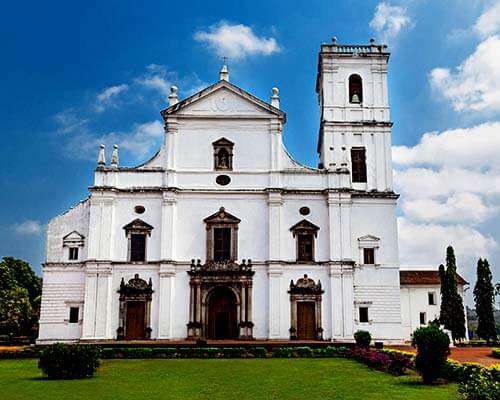 Wonderful Goa Family Package 3D/2N @ Rs 6,500
Best prices guaranteed.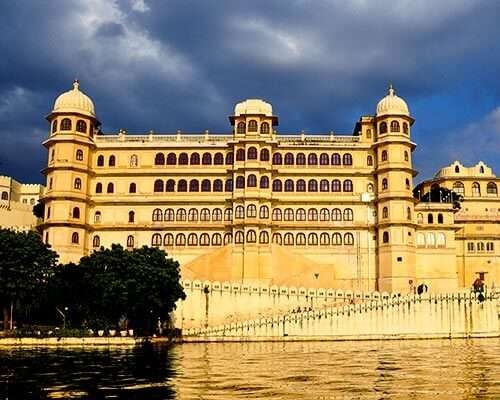 Riveting Rajasthan Vacation 3D/2N Package @ Rs 6,499
EMI option available.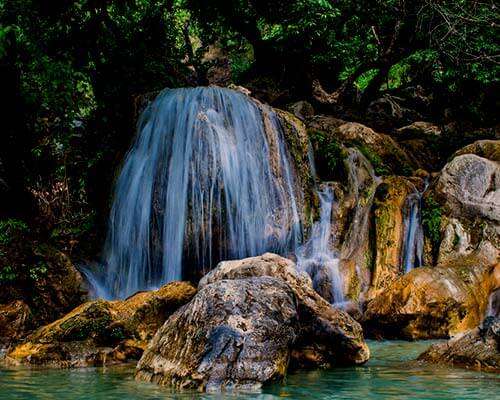 Enchanting Uttarakhand Tour 4D/3N Package @ Rs 7,199
Explore best destinations with our experts.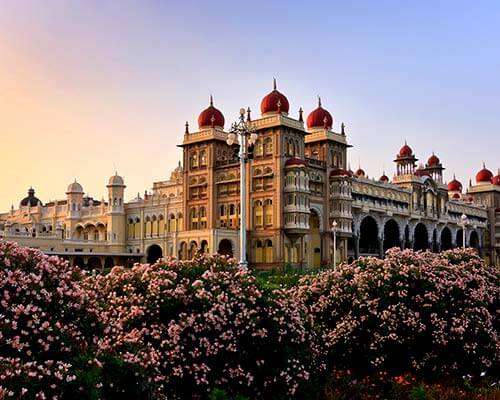 Delightful South Weekend Tour 3D/2N Package @ Rs 4,999
Thrilling weekend full of fun.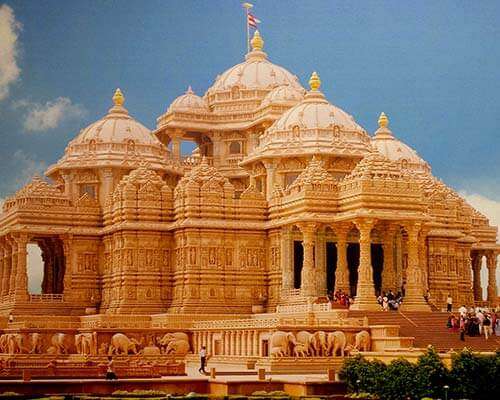 Marvelous Gujarat Tour 3D/2N Package @ Rs 4,999
Talk to our experts today.
People Also Read:
Haunted Places In Gujarat Haunted Places In Uttarakhand
Recent Posts
8 Best Places To Visit In Banswara For An Exciting Vacay
9 Best Places To Visit Near Sikar To Get Closer To The Rajasthani Roots In 2023
8 Places to Visit in Jaipur in 2 Days for a Cultural Detox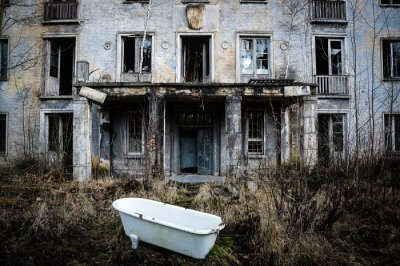 7 Haunted Places In Munich Where You Can Have A Rendezvous With Ghosts
Mount Abu In Monsoon: 10 Best Experiences For Witnessing The Town In All Its Glory In 2023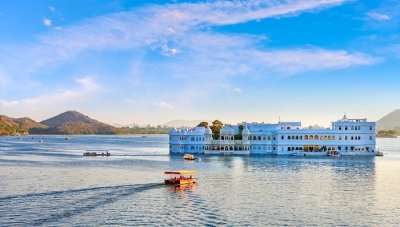 Taj Lake Palace Udaipur: A 5 Star Retreat That Is More Than Luxury & Almost Royalty
Trending Blogs
20 Mysterious Places In India To Visit In 2023 More Bizarre Than The Bermuda Triangle
10 Scariest Roads In India That Are A Driver's Nightmare
101 Places To Visit In India Before You Turn 30 in 2023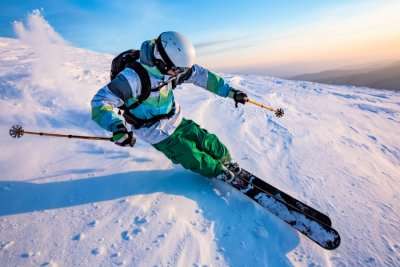 35 Exotic Places To Visit In December In India 2023 To Enjoy A Surreal Vacation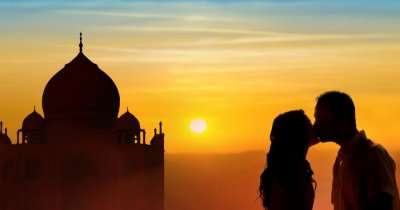 60 Best Honeymoon Destinations In India In 2023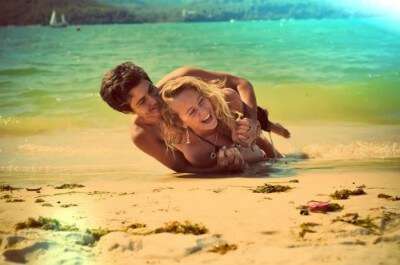 95 Best Honeymoon Destinations In The World In 2023 For A Romantic Escape!
Best Places To Visit In India By Month
Best places to visit outside india by month.
TravelTriangle
Rajasthan »
Tour Packages
Honeymoon Packages
Family Packages
Budget Tour Packages
Luxury Tour Packages
Adventure Tour Packages
Group Tour Packages
Kerala Tour Packages
Goa Tour Packages
Andaman Tour Packages
Sikkim Tour Packages
Himachal Tour Packages
Uttarakhand Tour Packages
Rajasthan Tour Packages
Tour Packages From Delhi
Tour Packages From Mumbai
Tour Packages From Bangalore
Tour Packages From Chennai
Tour Packages From Kolkata
Tour Packages From Hyderabad
Tour Packages From Ahmedabad
Kerala Tourism
Goa Tourism
Sikkim Tourism
Andaman Tourism
Himachal Tourism
Uttarakhand Tourism
Rajasthan Tourism
Hotels in Kerala
Hotels in Goa
Hotels in Sikkim
Hotels in Andaman
Hotels in Himachal
Hotels in Uttarakhand
Hotels in Rajasthan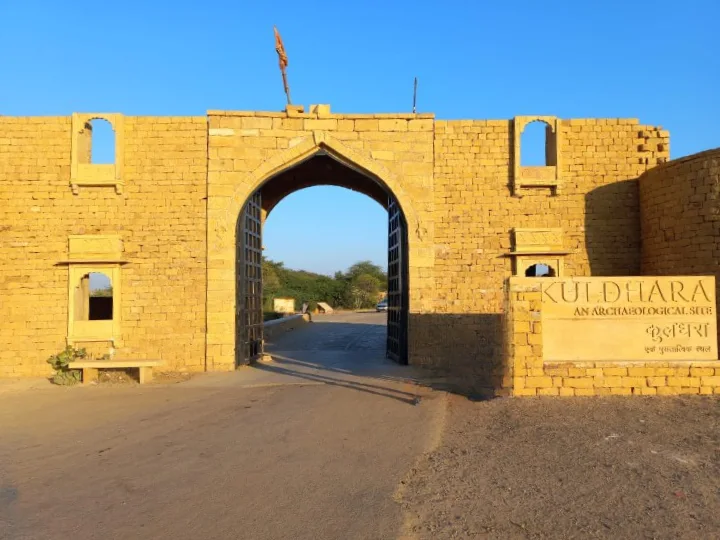 Kuldhara Village: Rajasthan's ruins village with ghostly activities
Kuldhara village, located in the Jaisalmer district of Rajasthan, India, is full of history, Kuldhara mystery, and folklore. The terrifying stories and superstitions surrounding the abandoned settlement called it " Kuldhara Ghost Village in Jaisalmer ."
Centuries ago, Kuldhara Rajasthan Village was a prosperous and vibrant settlement inhabited by Paliwal Brahmins , a community known for its expertise in agriculture and trading.
The villagers planned the village well, with narrow lanes and well-designed houses made of sandstone and clay.
The Paliwal Caste History was known for developing advanced agricultural techniques, including a unique rainwater harvesting system through sizeable underground water reservoirs called " Khareens ."
However, the beginning of the nineteenth century saw its glorious age darkened. Local People claim that Salim Singh , the area's monarch, was notorious for his heavy taxes and unfair treatment of the inhabitants.
The Paliwal Brahmins decided to flee the village overnight since they were experiencing extreme misery under his tyranny.
Before fleeing, the villagers cursed the village and declared that anyone attempting to resettle there would face ruin. As a result, Kuldhara Jaisalmer became a deserted and Jaisalmer haunted place.
Village in Rajasthan where no one lives, is a mesmerizing and well-liked site for visitors and ghost seekers because of villager escapes and supernatural occurrences . Many people have seen ghosts and experienced unusual things in the town.
The Rajasthan government has begun to pay more attention to Kuldhara India. The historical architecture of the village has been restored and preserved. As part of a public collaboration with the Rajasthan government, Jindal Steel Works assisted in rehabilitating Rajasthan Cursed Village.
The Indian government now acknowledges Kuldhara Heritage Village as a well-preserved archaeological monument. The Archaeological Survey of India (ASI) maintained this site.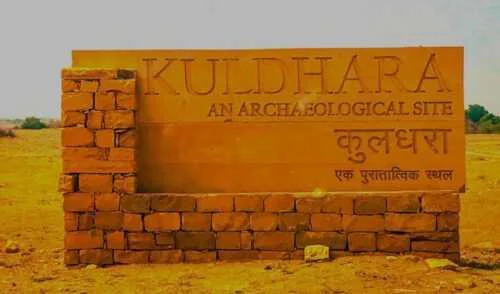 Post Contents
Kuldhara Village History
It is a village in Jaisalmer , one of the notable places to visit in the Rajasthan district.
The Paliwals Brahmins established this Jaisalmer village, Kuldhara, Rajasthan, around the 13th century , turning this area into a prosperous town.
So, this was the original discovery of Brahmins. Also, these Brahmins migrated from the Pali region to the District of Rajasthan, Jaisalmer.
Thus, people popularly started calling these Brahmins Paliwal.
Lakshmi Chand wrote a book named Tawarikh-i-Jaisalmer includes the information that these Paliwals consisted of a person named Khand. He was the first person from Paliwals, the settlement of the Rajasthan ghost village Kuldhara.
This person named Khand dinged a pond called Udhansar , which was part of the town, Kuldhara Horror Village in Jaisalmer.
Even the communities, the abandoned village of Rajasthan, consist of a ruin that includes three grounds of cremation, and those ruins consist of many Devils that are memorial stones.
Two of the Devils scripted the settlement of this village, Kuldhara Rajasthan the abandoned village, in the 13th century.
Then these inscriptions were dated on the Bhatti Samvat, according to the era of the calendar at the start of the 623CE.
Then those two residents' deaths were recorded in 1235 CE and 1238 CE.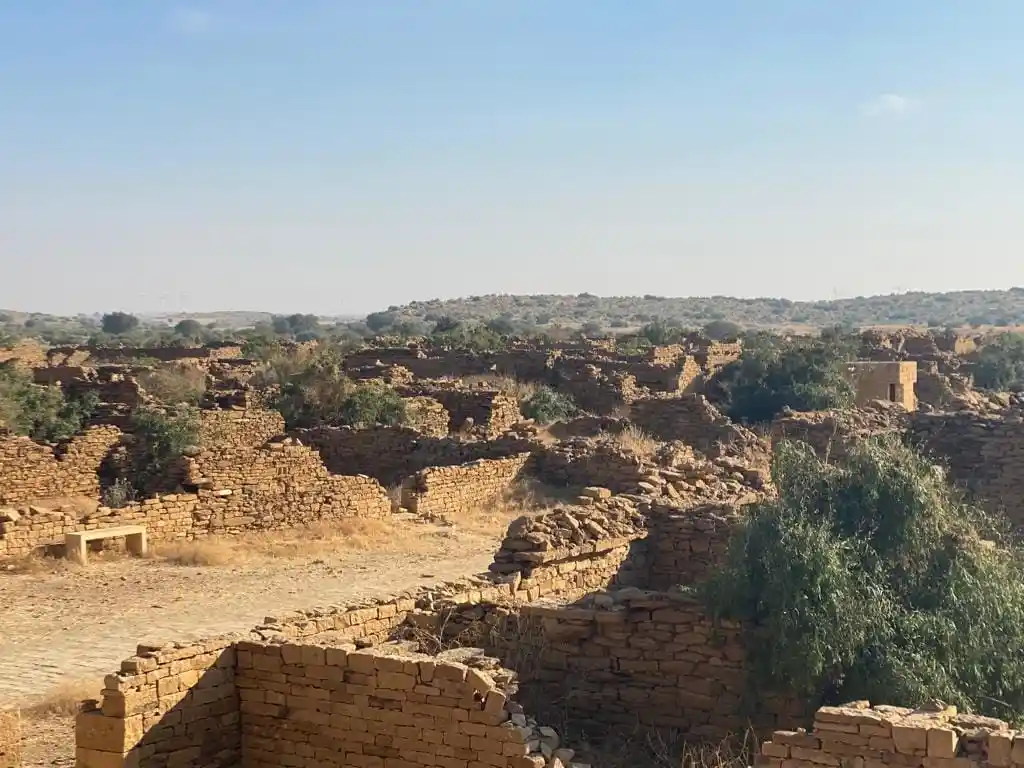 Kuldhara Abandoned Village Jaisalmer
In the 19th century , this Jaisalmer horror village in Rajasthan got abandoned for unknown reasons.
So, some of the ideas undertaken in the 20th century led to this quit, which also included the lack of water. Diwan of the atrocities named Salim Singh for the abandoned reason.
In 1815 , the well in the village of Kurihara had dried up, and then in 1850 , only two wells—the stepped well and another deep well—had not dried up and were still working.
So, due to these problems with the water supply, the agricultural process ultimately started reducing, and the Jaisalmer state considered no reduction in tax.
So, this thing forced Paliwals to shut the place. Even some locals claimed that the cruel minister named Salim Singh of the state Jaisalmer increased the taxes on the village, which led all things to decline.
Even due to these problems, people noticed a decrease in the population from the 17th and 18th centuries to 1890 and a decrease from 1588 to 37 . Also, they claim that the village got abandoned at night.
Salim also had an eye on the girl of the town. So, he sent his guards, and the villagers claimed them to return the following day, and during the night, villagers abandoned.
Kuldhara Village Timings
Kuldhara village Jaisalmer Rajasthan, a historical site, is located in the Indian state of Rajasthan. Visiting hours for historical sites are often particular. The visiting hours are subject to change, depending on the time of year and any applicable municipal rules.
Kuldhara Village Opening Time: 8:00 AM
Kuldhara Village Closing Time: 6:00 AM
Monday to Sunday
How to Reach Kuldhara Village
Travel to the historical site of Abandoned Village in Jaisalmer, India , which is a part of the Rajasthan state. There are numerous routes to travel to the village from Rajasthan or other parts of India.
Roads connect Rajasthan cities to Cursed Village. Kuldhara's closest major city is Jaisalmer. Take a taxi or bus to go to Kuldhara Village Horror from Jaisalmer.
Jaisalmer Railway Station is the nearest (25.5 KM) to Haunted Kuldhara village Rajasthan. To get there, you can use a taxi or rickshaw.
The distance from Jaisalmer Airport to Kuldhara Village in Rajasthan is 23 kilometers.
Kuldhara Village Haunted Story
People consider this village, named Kuldhara Haunted Village in Rajasthan, the most haunted place near Jaisalmer, and they also claim that it is impossible to spend a night there.
So, due to these claims, many people try to break the ravel of the mystery around the village.
Rajasthan Kuldhara Village Story? So, some people in Delhi's paranormal society decided to break out of the magic. Kuldhara abandoned village tours was so horrible; It is the best ghost village in India .
So, they visited the town of Kuldhara night stay( Rajasthan Horror place ) under the Gaurav Tiwari leadership .
Thus, these bold and brave people decided to spend the entire night in the mysterious haunted village Kuldhara, which included around 12 people.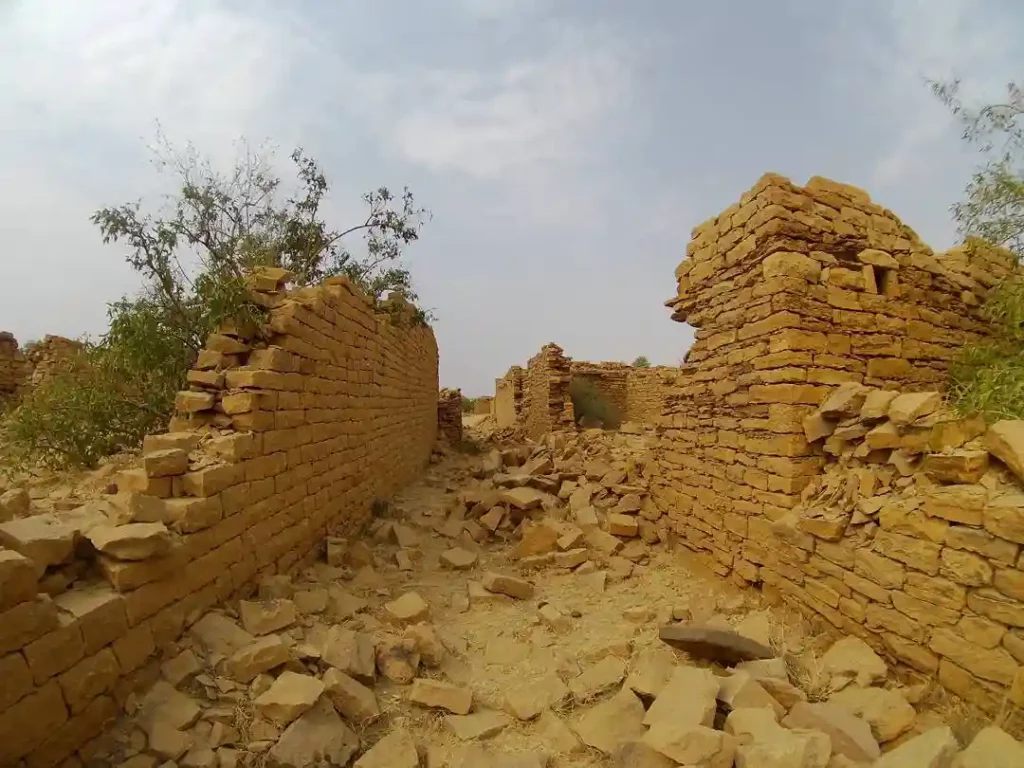 Then this team spent 12 hours which was terrifying. Also, they experience some extraordinary things.
Even this team carried electronic equipment, scanned the entire village, and issued many paranormal activities there.
Unrevealed voices and moving shadows hilted them, and they even found handprints of some children on their cars.
So this also said that this was the first time they had visited Kuldhara haunted place. Even one of the team members felt that someone was touching his shoulder, but when he moved back, he found nothing.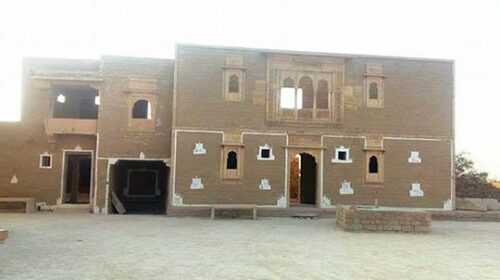 Kuldhara Village Tickets
Jaisalmer Kuldhara Village ruines are worth visiting this weekend. The cursed village of Kuldhara is a place to watch the ruins homes of Paliwal Brahmins and listen to the past events of Scary Village's local villagers.
Kuldhara Abandoned Village Haunted is a must-see location for anybody seeking to escape city life's rush and bustle. The entry fee Kuldhara Village is very reasonable.
For an extra Kuldhara Village Guide Fee, visitors may hire a guide to provide valuable information on the village's history and attractions.
5 famous places near Kuldhara Village
Deserted Village lies in an enchanting desert region. Mystery and folklore cover the ancient location of Jaisalmer in Rajasthan, India. Your weekend will be more pleasurable if you visit one of these five well-known spots near Cursed Village.
The following is a list of five beautiful locations close to this village.
Jaisalmer Fort
Gadisar lake, jaisalmer war museum, patwon ki haveli.
The magnificent Jaisalmer Fort, Sonar Quila, or the Golden Fort , is in Rajasthan, India. It was constructed in 1156 AD and towered over Trikuta Hill, providing breathtaking views of the Thar Desert.
The fort's elaborate carvings, Jain temples, and Havelis, all made of yellow sandstone, are examples of the skilled craftsmanship of the past. It continues to be a thriving living fort with lively marketplaces and a flourishing community inside its walls, and UNESCO has listed it as a World Heritage Site.
The charm of a golden-hued stronghold steeped in history and culture surrounds visitors to Jaisalmer Fort, taking them back in time.
You can find a medieval garden complex called Bada Bagh, 8 kilometers north of Jaisalmer in Rajasthan, India.
It was constructed in the 18th century and now serves as the cenotaph for the Jaisalmer kings. The compound has stunning sandstone chhatris with detailed carvings.
Visitors can stroll around the calm area and enjoy breathtaking sunset views over the desert. Bada Bagh offers a fascinating look at Rajasthan's extensive architectural and cultural heritage.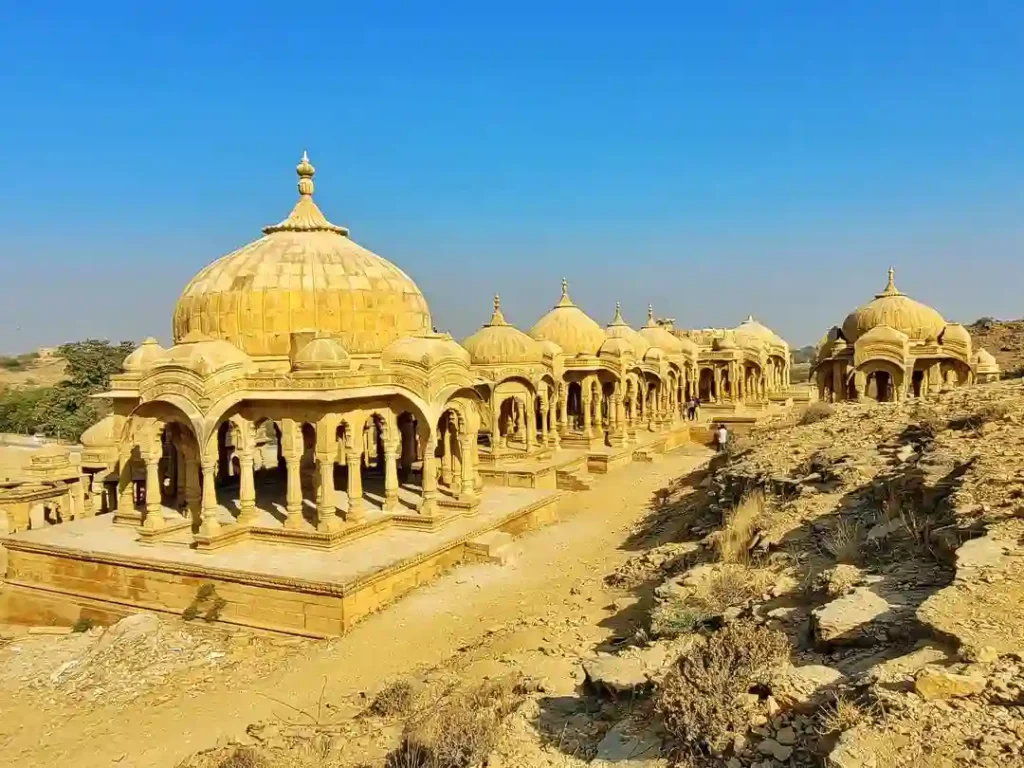 Gadisar Lake is a historic manufactured lake built in 1156 AD near Jaisalmer, Rajasthan, India. Rawal Jaisal created it, serving as a crucial water source for the dry area. The stone embankment, temples, and chhatris (cenotaphs) that line its banks enhance the lake's architectural attractiveness.
In the tranquil oasis, visitors can take leisurely boat trips and engage in birding. Because it hosts events like the Gangaur Festival, Gadisar Lake is very significant culturally.
Providing a look into Rajasthan's rich past and natural beauty, it is still a beloved destination.
In Rajasthan, India, close to Jaisalmer Fort, the Jaisalmer War Museum honors the bravery of the Indian Armed Forces during the Indo-Pak Wars .
It was founded in 2015 and exhibits weapons, gear, uniforms, and multimedia displays that tell stories of soldiers' bravery. Tanks and other military vehicles are on show outside.
The museum promotes pride in one's country and respect for the military's sacrifices—a must-see location for appreciating India's armed forces and learning about its military history.
In Jaisalmer, Rajasthan, India, there is a collection of five magnificent havelis called Patwon Ki Haveli. The affluent Patwa family erected the elaborate havelis, which feature artistic carvings and jharokhas , in 1845 . Visitors can find richly decorated gardens, murals, and mirrorwork inside.
They have transformed a haveli into a museum that showcases historical artifacts.
It offers a look into the luxurious ways of the merchants in the past and is a well-liked tourist attraction.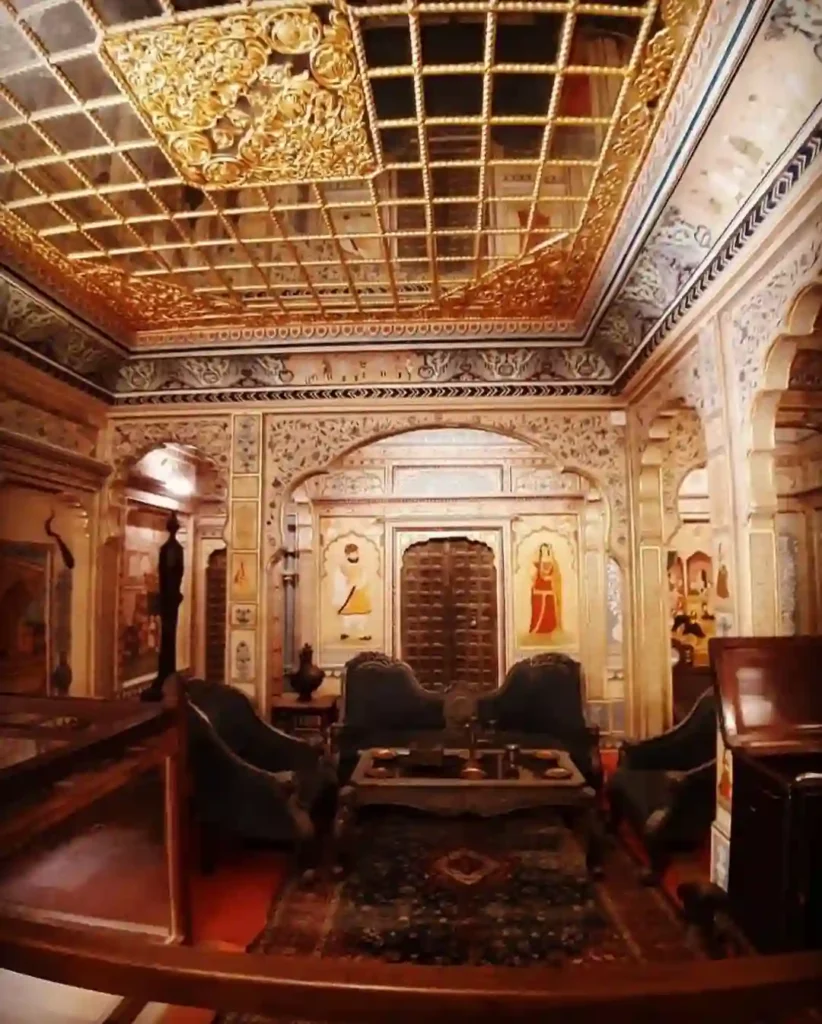 Kuldhara Village Facts:
Deserted Village in Rajasthan's Jaisalmer district is an ancient and deserted settlement. It has a distinct history and beliefs. Abandoned village facts:
Abandoned Village is known as the "Ghost Village Rajasthan." Early 19th-century residents unexpectedly left the village.
The Paliwal Brahmins, a wealthy family renowned for their skills in agriculture and trade, initially lived in the area.
The Paliwal Brahmins cursed the village, according to history. Salim Singh's hefty taxes led the locals out and cursed the village.
The settlement has been abandoned for more than 200 years and is a silent reminder of times gone.
The Indian government has declared kuldhara as a conserved archaeological site. The Archaeological Survey of India ( ASI ) preserved this site.
Kuldhara Village Near Jaisalmer
So, this village is 18 kilometers southwest of the Jaisalmer district of Rajasthan.
This village was dimensioned 861 meters in length and 261 meters in width and rectangular-shaped , aligned in the north and south direction.
This village consists of longitudinal roads, and these longitudinal roads cut off the narrow lanes which were latitudinal.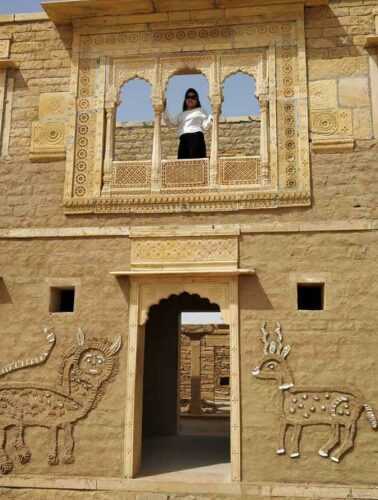 The part of the city walls could get seen in the north and the south on the sites.
The eastern side of this small village faces the river bed, which is dry, which is of the Kakni River Jaisalmer, and the left-western side of the town gets protected by the completely back walls of some of the humankind structures they make.
This village consisted of the population of the Paliwals, who were almost farmers, some of the others were bankers, and the leftovers were traders.
They were a keen user of ornamented pottery which got made with the use of clay.
The village people used the River, Kakni water for their agricultural purposes.
They also used the water from another river, Khareen, which they dug up.
When the water in the Khareen dried up, it left fertile soil ideal for raising crops like Jowar, Wheat, and Gram. South of Kuldhara , there was a 2.5-kilometer Khareen.
New Life To The Kuldhara Haunted Village
What is Kuldhara like Today? We all hear and vision Kuldhara's ghost stories, and it makes fear about Kuldhara village in our hearts. But the news that is coming now is that the Rajasthan government actively promoted the town as a tourism destination in 2015.
They are working together as a public-private partnership on the development project with Jindal Steel Works. Various guest amenities, including a cafe, a lounge, a space for folk dance performances, night-stay cottages, and stores, are part of the concept.
Nowadays, the Indian government has recognized Kuldhara as a preserved archaeological site. The Archaeological Survey of India (ASI) maintained this site.
The authorities consider this place as a plan to provide some facilities for tourists, such as incorporating the same establishment of the cafe , a lounge , or dance performances .
5 Interesting Things to do near Kuldhara Village
There are a variety of exciting activities and locations to check out close to Abandoned Village. You may do various activities to make your trip to Kuldhara more enjoyable. The following are some of the events and attractions:
Visit the Jaisalmer Fort (Sonar Quila), a UNESCO World Heritage Site with breathtaking views of the city and desert.
Visit the Sam Sand Dunes, 35 kilometers from Kuldhara , to see the magnificent desert environment. Experience a camel safari, stunning sunsets, and desert traditions.
Spend a night beneath the stars in luxurious tents or traditional mud huts in Kuldhara's desert.
To experience Rajasthan's unique cultural legacy, attend conventional music concerts and cultural performances in Jaisalmer.
Spend some time at Gadisar Lake, a tranquil lake surrounded by shrines and chhatris (cenotaphs). This attractive artificial lake offers a serene escape.
5 Best Hotels To Book Near Kuldhara Village
Deserted Village in Rajasthan's Jaisalmer is famous worldwide for travelers and paranormal activities enthusiasts. Here are a few hotels near this village that are listed.
HOTEL GOLDEN TULIP
HOTEL THE BHEEMGARH
Hotel Heritage Inn
Marriott Resort & Spa
Hotel Samar Villa
These best hotels near Deserted Village offer various services to provide a comfortable stay while visiting this village.
Kuldhara Village Address
Where is Kuldhara Village? Cursed Village has become one of the most well-known tourist destinations in Jaisalmer. Nearby is the Jiyai region. It is the ideal location for those interested in paranormal events to see supernatural occurrences.
Additionally, you can photograph the abandoned homes of the Paliwal inhabitants to save your trip's memories.
Below, we provide the Kuldhara Village Location :
Kuldhara Heritage Village Jiyai Rajasthan 345001
11 Must-Have Items for Your Trip to Kuldhara Village
When visiting any historical site, whether in Horror Village or another, it is essential to be well-prepared for a calm and enjoyable experience. The following is a list of things you should consider taking with you:
Water Bottle
Comfortable Footwear
First Aid Kit
Kuldhara Book
Due to Salim Singh's rule, the Paliwal Brahmins fled from the village of Kuldhara in Rajasthan Haunted Village near Jaisalmer. People consider their curses to be supernatural occurrences.
Jaisalmer and Kuldhar are 35 km apart.
The famous Rajasthan haunted village in India is "Kuldhara Village" of Jaisalmer.
Salim Singh harassed the Paliwal Brahmins, who left at midnight. Villagers' curses before fleeing are considered haunting.
The distance between Jaipur and Kuldhar via Nagaur Road is 590 km.
He was the state's prime minister. He demanded more taxes from the residents and wanted to force the village leader's daughter to marry him.
Dictator Salim Singh drove out Kuldhara's Paliwal Brahmins. Before fleeing, they cursed the village and vowed to destroy it. It's haunted.
The village of Jaisalmer is always open and is an abandoned archaeological site. Tourists can learn about the history of the village.
Because of Salim Singh's tyranny, the Paliwal Brahmins deserted the village at midnight. People see the curses given by the villagers before fleeing as paranormal activities.
From October to March, winter is the best time to visit Kuldhara Village. Skip the summer months of April through June.
These are some famous restaurants near this village: 1. Sky Treat Cafe & Restaurant 2. Platters Restaurant & Cafe 3. The Retro Kaka's cafe 4. Café The Kaku 5. The Big Tree Cafe and Restaurant
India's most haunted village is Jaisalmer's Kuldhara Village. Dictatorial leaders, high taxes, and a water shortage deserted Kuldhara village.
Kuldhara Paliwal Brahmins preserved water. After a dictatorial minister tortured Kuldhara farmers, they fled overnight in the early 19th century. Cursed Lands inhibited expansion.
Due to Salim Singh's persecution, the Paliwal Brahmins left the area after midnight. Before fleeing, people think of the villagers' curses as supernatural events.
Kuldhara village serves as one of Rajasthan's haunted settlements.
Gaurav Tiwari and twelve others visited Kuldhara village to look into paranormal activities. The village had odd sounds and things.
One of the spooky villages in Jaisalmer is Kuldhara village.
Kuldhara's Paliwal Brahmins preserved water. In the early 19th century, a cruel minister drove residents from Kuldhara overnight.
The village of Jaisalmer, Rajasthan, is a notable village that offers an experience of unusual sights and sounds because of its paranormal activity.
Rajasthan's Kuldhara Paliwal Brahmins stored water. In the early 19th century, a cruel minister compelled residents to depart Kuldhara overnight.
This village has been deserted for 200 years because the villagers of Paliwal cursed the village before fleeing.
Paliwal Villagers deserted the village 200 years ago due to dictator Salim Singh.
Click here to watch the Kuldhara Village Video
Click here to see Kuldhara Village Directions .
Gaurav Tiwari and his twelve-person crew investigated paranormal activity in Kuldhara. That village had strange sights and sounds.
The closest (25.5 KM) railway station to Abandoned Village is in Jaisalmer.
Villagers decreased with time. 1500+ people lived there in the 17th and 18th centuries, 750+ in 1815, and 37 in 1890.
Due to its paranormal activity, Jaisalmer, Rajasthan, is a famous village.
The Haunted Fort in Bhopal
Galta Ji Temple
Bullet Baba
Ankit Sethi
Related Post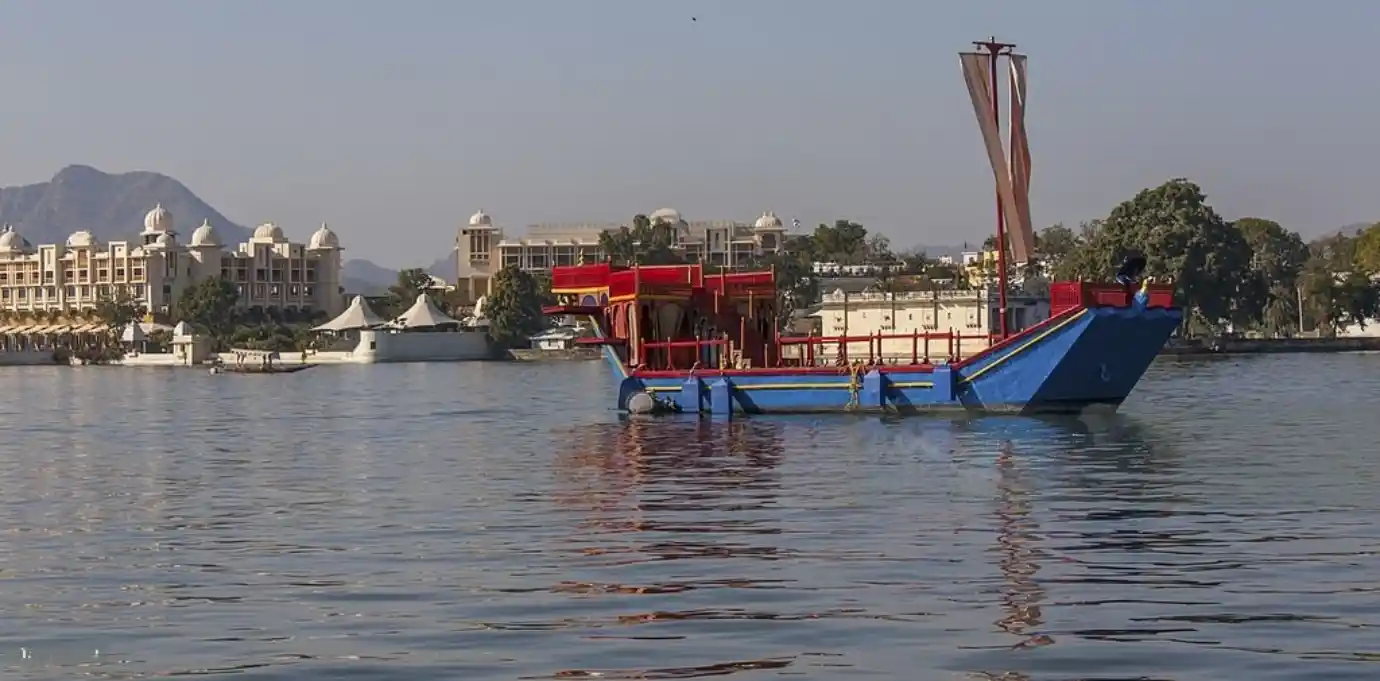 Swaroop Sagar Lake: Nature view, Boating, Timings, Entry fees!
October 9, 2023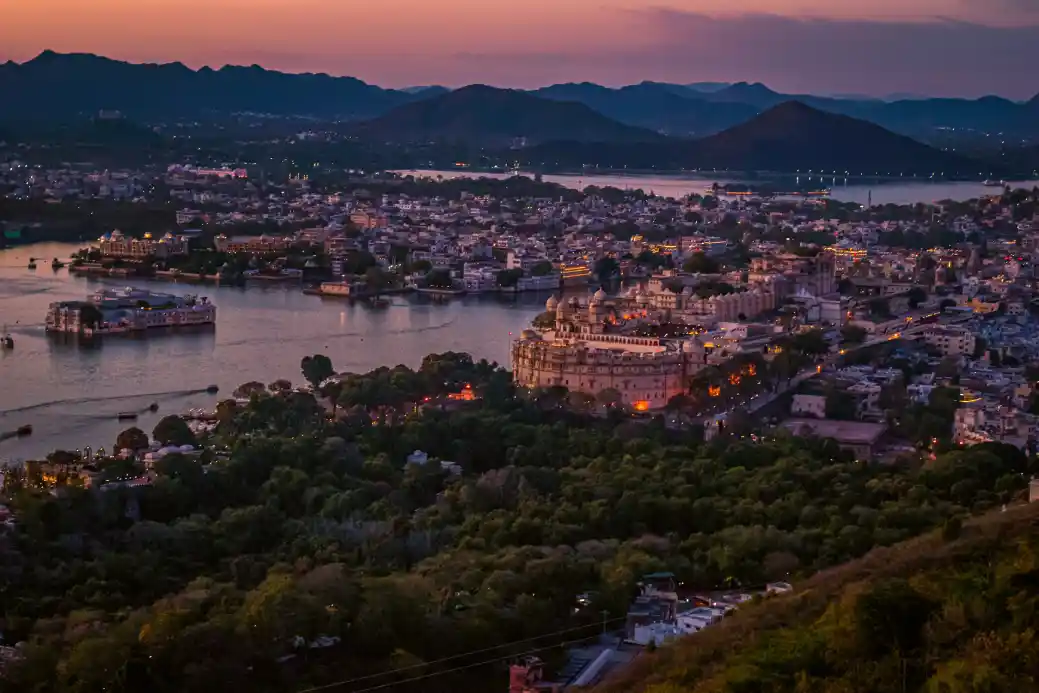 Ambrai Ghat- History, Timings, Sunset View, Nearby Places & More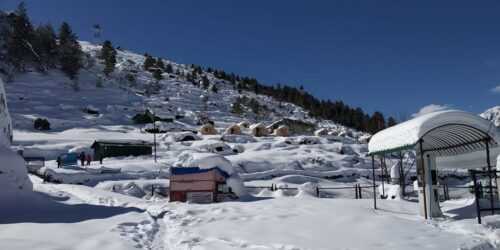 5-Day Auli Itinerary- Activities, Location, Trip & More: Upto 40% Off
October 8, 2023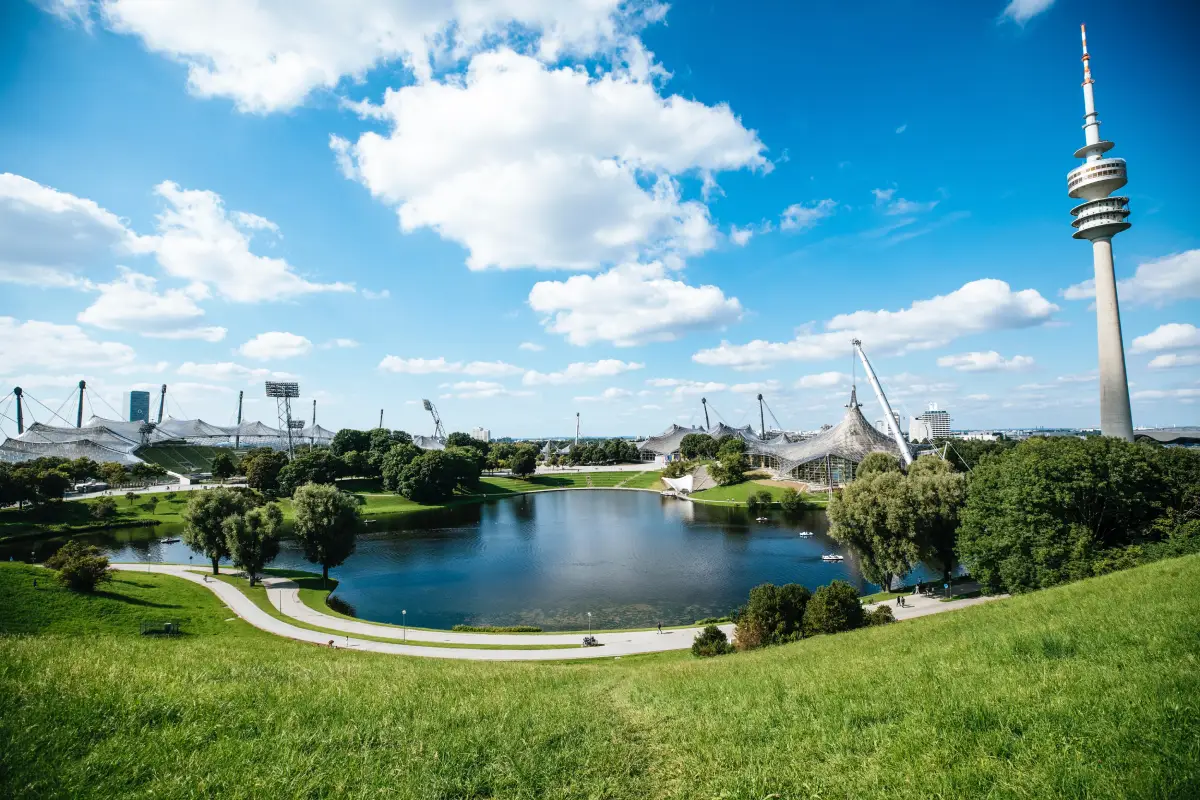 Sports Venues You Must Visit Before the End of the Year
October 7, 2023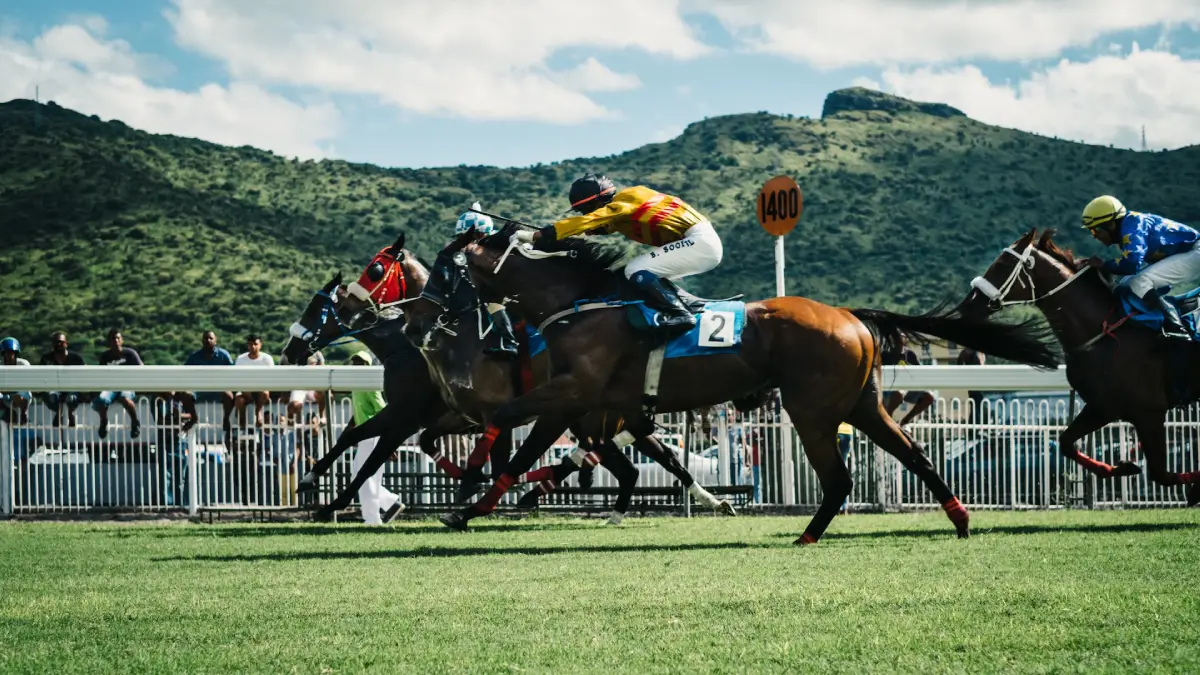 Horse Racing in the US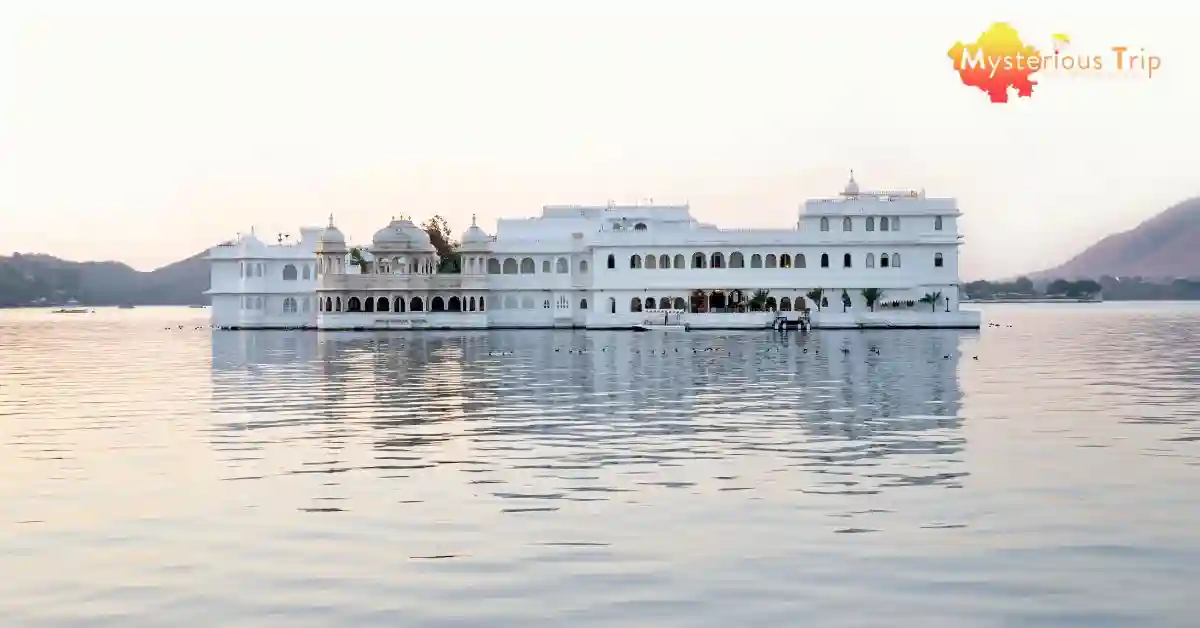 Sukhadia Circle Udaipur: History, Timings, Location, View & More!
October 6, 2023
Leave a Comment Cancel reply
Privacy Policy
Copyright and DMCA Notice
India's Haunted Village: Why was Kuldhara Abandoned?
Kuldhara is an abandoned village situated in the Jaisalmer district of Rajasthan in Northern India. The written record of the village can be traced back to its establishment in the 13th century, and shows it was once very prosperous.
It was inhabited by Paliwal Brahmins, a class in Hinduism that specialized as priests , teachers , physicians , and as kings . However, by the 19th century, it was abandoned for unknown reasons.
Since then, it has acquired the reputation of a haunted site and survives today only as a tourist site for curious visitors The ruins of the buildings and the once-bustling streets lie empty, a pale shadow of what was once here.
But why was it abandoned? And what happened to the people that lived there?
An Auspicious Founding
The village is located in northern India and is very well organized. The buildings and streets were laid down in a careful system covering a rectangle approximately 861m by 261m (2,800 feet by 850 feet) aligned north-south. The town itself was centered around a mother goddess temple and had three longitudinal roads cut by latitudinal lanes.
Today, the remains of a city wall can still be seen on the north and south sides of the village. There is also a river bed that used to flow from the Kakni river located on the eastern side whilst the western side is protected by the man-made defensive structures found there.
The village was originally settled by the Brahmins who had migrated from the city of Pali, east of Kuldhara, to the Jaisalmer region. Due to this, the Brahmins came to be known as Paliwals.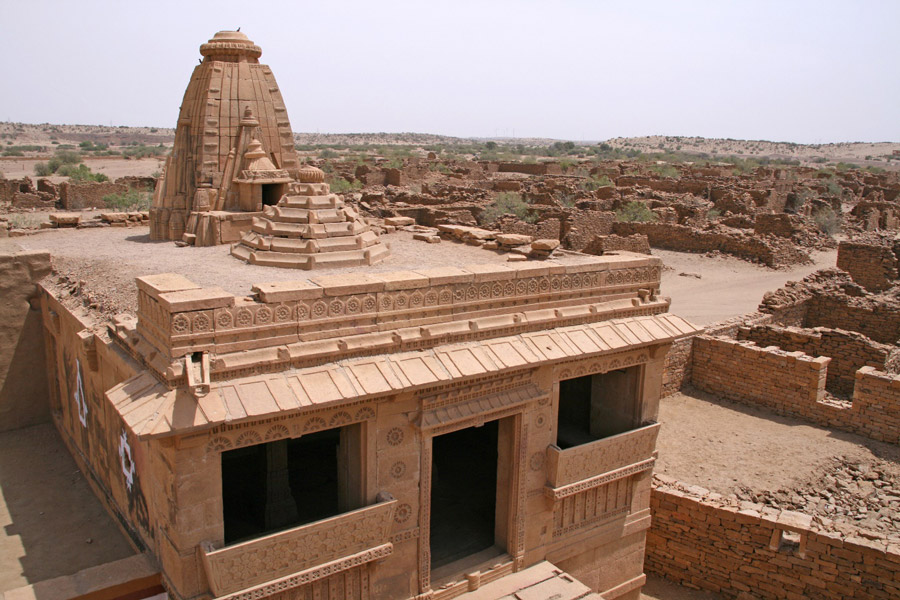 The historian, Lakshmi Chand, wrote in his book Tawarikh-i-Jaisalmer , that the first person to settle in the area was called Kadhan who gave the village its name. Whilst there he excavated a pond that he called Udhansar in the village to help with the water supply in the village.
History of Pompeii: Its Rise, Decadent Heyday, and Destruction
Kaunos: An Ancient City of Ruins and Rock Cut Tombs
The date given to the village has been identified from the 3 cremation grounds, which have several gravestones or cenotaphs known as "devalis". At least two inscriptions date from the 13th century referring to the deaths of two citizens in the years 1235 and 1238.
The residents of the village have been identified as Vaishnavites, one of the major Hindu denominations. This sect considers the god Vishnu as the supreme being. The main temple in the village had sculptures of Vishnu and Mahishasura Mardini, another principal goddess in the Hindu religion.
The inscriptions found at the site, on the other hand, all start with invocations of Ganesh, the bringer of good luck and remover of obstacles. Additionally, there have been sculptures of a bull and a local horse-riding deity that may have only been worshipped in the community. 
The villagers were mostly traders in agriculture, bankers, and farmers. Lots of pottery has been found that suggests they used ornamented pottery made of fine clay. Water from the local Kakni river and close wells kept the villagers supplied with fresh resources.
The villagers also used water from an artificial depression called a "khareen". Once the water evaporated, it left an irrigated and fertile soil suitable for growing wheat, chickpeas, and jowar.
The Decline
Despite its promising start, the village of Kuldhara was deserted in the 19th century. In the 20th century, people supposed that the abandonment was due to the lack of water access and the atrocities of an official named Salim Singh.
The theory of the water drying up is supported by evidence: by 1815 most of the wells in the village had indeed dried up. By 1850, the great step-well of the village and two other deeper wells were the only functional ones.
The site was surveyed in the 1990s and the only water that was there was stagnant water located at the bottom of the dried-up river bed. The lack of water will not have only made life difficult for the villagers but would have also slowed agricultural productivity.
Salim Singh was an official who levied taxes from the village. Local legends suggest that he raised the taxes so much that the villagers could no longer afford to live there and thus moved away.
Sungbo's Eredo: The Walls of the Real Queen of Sheba?
Green Children of Woolpit Village
Another legend suggests that Salim Singh set his heart on a girl of Kuldhara. He was the Prime Minister of Jaisalmer at the time, and the girl was the local chief's daughter.
Despite being refused, Singh sent an ultimatum to Kuldhara to accept the marriage proposals or face his wrath. As opposed to acquiescing to the demands of Salim or going to war, the village instead chose to leave.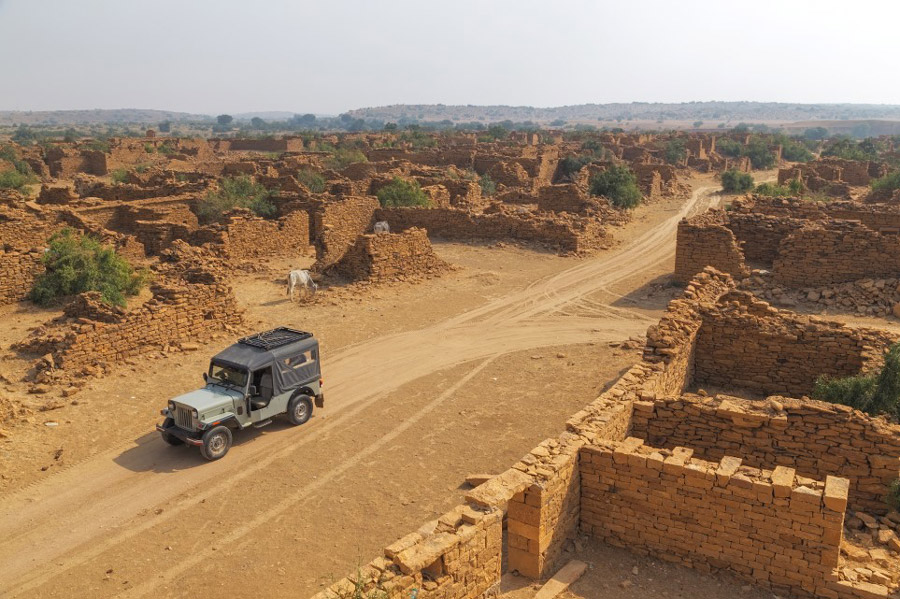 The historical record however does not support such a dramatic turn of events, and suggests that the population declined gradually, rather than immediately. It has been estimated that in the 18th century, the population was somewhere around 800 but by 1890, the population was only 37.
A more recent study from 2017 though, suggests that the village could have been decimated by an earthquake . This is evidenced by the ruins still standing today that show marks of earthquake damage. Was this the final death knell for Kuldhara?
The Enduring Legend
Local legends and rumors claim that while deserting the village, the villagers imposed a curse on it so that it would remain unoccupied. Those who have tried to settle the area have experienced supernatural and paranormal activity ensuring that nobody settles there for too long. Throughout the 2010s the local government has promoted this site as haunted to attract tourists.
There have been investigations by the Indian Paranormal Society who claimed that they have experienced supernatural activity and had paranormal experiences. Whilst at the site, they claim that they saw moving shadows, heard haunting voices and talking spirits as well as other activity.
Since 2015, the Rajasthan government decided to actively turn the spot into a tourist site. In the plans, there are blueprints for facilities such as a café, lounge, and a folk-dance performance area.
The village of Kuldhara has a long and rich history. It shows an example of man-made waterworks and industry as well as the development of the Hindu religion in the area. The site itself is marked in mystery due to the lack of full written accounts but there is enough there to provide an overview of what has happened in the 700 years of its existence.
Its haunting may or may not be true but the fascination with the village will continue until its mystery is solved.
Top Image: The abandoned village of Kuldhara. Source: Raja stills / Adobe Stock.
By Kurt Readman
Abhinand, R. 2016. Abandoned and Cursed for Over 200 Years, This Rajasthani Village Has a Tale to Tell. Available at: https://www.thebetterindia.com/48562/abandoned-cursed-200-year-old-village-kuldhara-rajasthan/  
Khan, V. 2014. The Curse of Kuldhara. Available at: https://vargiskhan.com/log/curse-kuldhara/  
NDTV. 2019. Abandoned For Centuries, "Haunted" Rajasthan Village Has A Tale To Tell. Available at: https://www.ndtv.com/india-news/kuldhara-rajasthan-abandoned-for-centuries-kuldhara-rajasthan-has-a-tale-to-tell-2082363  
Puru. 2017. Kuldhara- The Ghost Village. Available at: https://timesofindia.indiatimes.com/travel/destinations/kuldharathe-ghost-village/as37241961.cms  
Rezavi, S. A. N. 1995. Kuldhara in Jaisalmer state- Social and Economic implications of the remains of a medieval settlement. Available at: https://archive.org/details/TheMedievalSiteOfKuldharaInJaisalmer/mode/1up?view=theater

Kurt Readman
Having graduated from University in History and Archaeology my strengths lie in research, writing and presentations. I have been invited to various conferences to present my research and have had success in this. I have also began social media outreach for a local historical research group. I have had numerous experiences in presenting my research to a variety of audiences from academic, public and children. Read More
Related Posts
Lake anjikuni: how did an entire village disappear, hawaii clipper disappearance of 1938, red mercury: the secret substance from beyond the..., in pictures: ten "out of place" artifacts, precarious enormity: how does the krishna butter ball..., saint januarius and his liquidating blood.
This website uses cookies to improve your experience. We'll assume you're ok with this, but you can opt-out if you wish. Accept Read More