Deathwish Europe
Apple Music
American Nightmare
Birds In Row
Blacklisted
Blood From The Soul
Blunt Razors
Chrome Over Brass
Cult Leader
Death Index
Greet Death
HarborLights
Hesitation Wounds
The Hope Conspiracy
Loma Prieta
Modern Life Is War
Oathbreaker
Planes Mistaken For Stars
Process Black
Quentin Sauvé
Shipwreck AD
Starkweather
Umbra Vitae
Wear Your Wounds
Boysetsfire
Burning Love
Code Orange
Creative Adult
Death Of Lovers
Extreme Noise Terror
First Blood
Most Precious Blood
Rot In Hell
Self Defense Family
The Suicide File
Touché Amoré
This Is Hell
United Nations
Whips/Chains
A Life Once Lost
Breather Resist
Embrace Today
Final Fight
Horror Show
Internal Affairs
Killing The Dream
Life Long Tragedy
Living Eyes
Pulling Teeth
Razor Crusade
Reach The Sky
Reign Supreme
Ressurection
Rise And Fall
Sex Postions
Supermachiner
Super Unison
The Blinding Light
The Carrier
The Dedication
The Great Deceiver
The Power & The Glory
The Promise
Best Sellers
Deathwish Exclusives
Blu-Ray & DVD
Longsleeves
Masks & Bandanas
Sweatshirts
Pants & Shorts
Pins & Buttons
Art, Prints, & Posters
Books & Zines
Bags & Totes
Turntables & Accessories
Abominable Electronics
All Pigs Must Die
Andrew Gomez IV
Anthony Lucero
Anybody's Flowers
Armageddon Label
Ashley Rose Couture
Author & Punisher
Branca Studio
Brutal Panda Records
Church Road
Closed Casket Activities
Come To Grief
Convergecult
Dåire Lynch
Dan McCarthy
Daniel P. Carter
Dark Medicine
Darren Brass
David Eugene Edwards
David Robinson Photography
Deathwish Inc.
Dennis McNett
Downed Star
Dwid Hellion
Dylan Garrett Smith
Employed To Serve
Fajar Allanda
Florian Bertmer
Genghis Tron
GodCity Instruments
The Godfathers Of Hardcore
Grave Pleasures
Harald Oimoen Photography
Harm Reduction
Hell Simulation
High On Fire
Iodine Recordings
Juan Machado
Keenan Bouchard
Koller Cvlt
Life To Live
Linas Garsys
Malfunction
Marald Van Haasteren
The Martin Hives Honey Co.
Marvin Nygaard
Michael Sieben
Neurot Recordings
Nick Pyle Illustration
Nick Sayers Photography
Nighted Throne
Nonbeliever
North of Boston Studios
Observed / Observer
Paul Romano
Persistent Vision
Protagonist
Quiet Panic
Radio Raheem
Reaper Records
Reid Haithcock
Residual Effects
Richey Beckett
Rough Francis
Safe Inside
Secret Voice
Seldon Hunt
Sunday Drive
Terrier Cvlt
Thomas Hooper
Three One G
Throatruiner
Twelve Gauge
Two Minutes To Late Night
Zac Scheinbaum
Your Cart is Empty

TRIPLEB107v
Ghostemane "Fear Network"
Sold Out $7.99
Limited to 1000 vinyl pressing of Ghostemane's "FEAR NETWORK" EP.
Track Listing:  01. Martial Law 02. Carbomb 03. Pink Mist
Related Items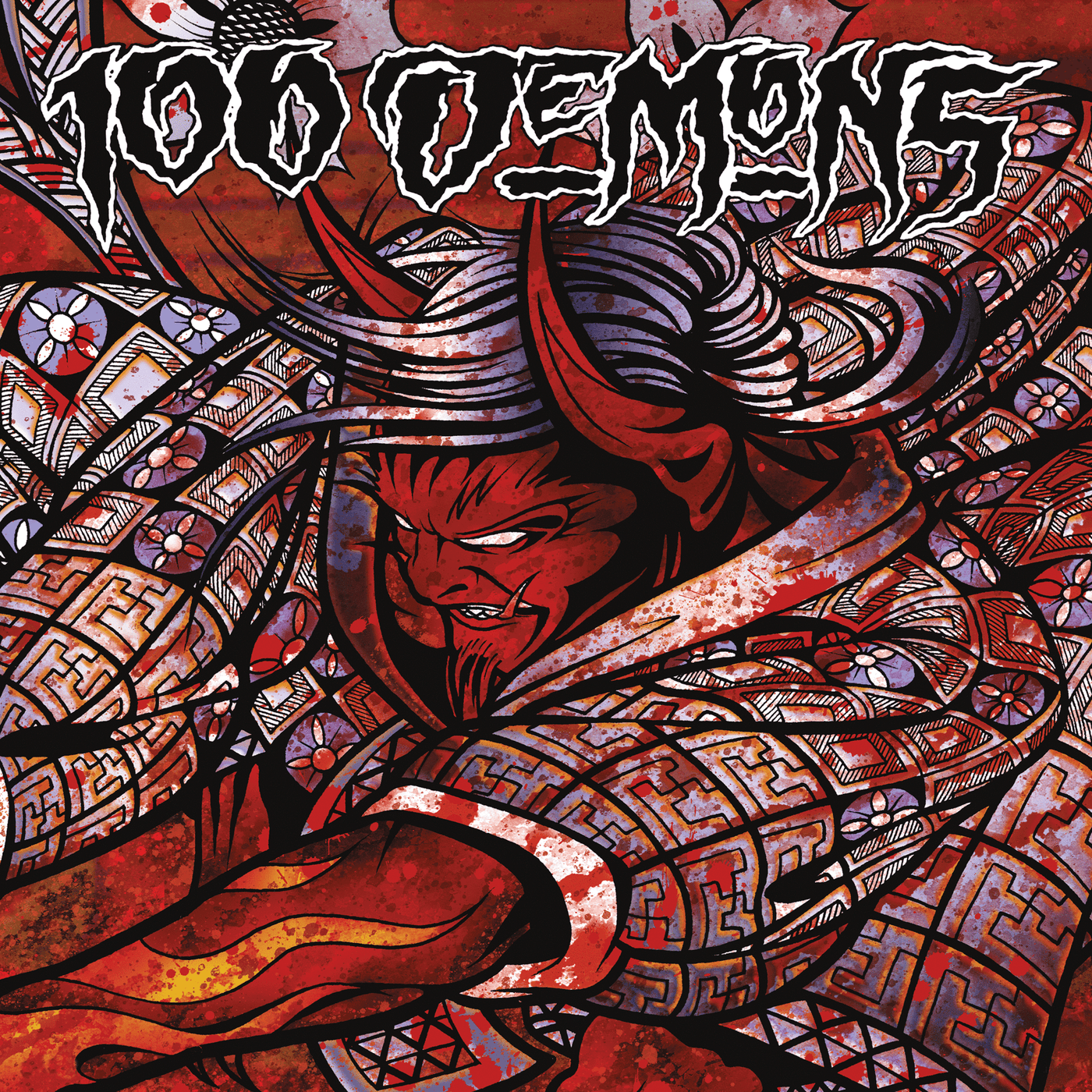 Sign up to get the latest on sales, new releases and more …
DISCOGRAPHY
BBB UK / EU STORE
BBB CAN STORE
GHOSTEMANE - Fear Network 7"
Limited to 1000 vinyl pressing of Ghostemane's "FEAR NETWORK" EP. 300 available on colored vinyl at a first come first serve basis. These will ship at the end of May.
EUROPEAN CUSTOMERS CAN ORDER AT https://evilgreed.net/collections/triple-b-records for discounted shipping rates.
AS ALWAYS, ALL ORDERS FROM OUTSIDE THE UNITED STATES MUST ORDER AT LEAST 2 ITEMS FROM THE WEBSTORE! THANK YOU!
Tracklisting: 1. Martial Law 2. Carbomb 3. Pink Mist
PRESSING INFORMATION
Test Press (out of 15) Clear Green (out of 300) Black (out of 700)
You may also like
Stay In The Know
Sign up for the Triple B Records email list
Fear Network II - Single
August 25, 2021 3 Songs, 6 minutes ℗ 2021 Blackmage Publishing
More By Ghostemane
Featured on.
Apple Music Hard Rock
Select a country or region
Africa, middle east, and india.
Côte d'Ivoire
Congo, The Democratic Republic Of The
Guinea-Bissau
Niger (English)
Congo, Republic of
Saudi Arabia
Sierra Leone
South Africa
Tanzania, United Republic Of
Turkmenistan
United Arab Emirates
Asia Pacific
Indonesia (English)
Lao People's Democratic Republic
Malaysia (English)
Micronesia, Federated States of
New Zealand
Papua New Guinea
Philippines
Solomon Islands
Bosnia and Herzegovina
France (Français)
Deutschland
Luxembourg (English)
Moldova, Republic Of
North Macedonia
Portugal (Português)
United Kingdom
Latin America and the Caribbean
Antigua and Barbuda
Argentina (Español)
Bolivia (Español)
Virgin Islands, British
Cayman Islands
Chile (Español)
Colombia (Español)
Costa Rica (Español)
República Dominicana
Ecuador (Español)
El Salvador (Español)
Guatemala (Español)
Honduras (Español)
Nicaragua (Español)
Paraguay (Español)
St. Kitts and Nevis
Saint Lucia
St. Vincent and The Grenadines
Trinidad and Tobago
Turks and Caicos
Uruguay (English)
Venezuela (Español)
The United States and Canada
Canada (English)
Canada (Français)
United States
Estados Unidos (Español México)
الولايات المتحدة
États-Unis (Français France)
Estados Unidos (Português Brasil)
美國 (繁體中文台灣)
Fear Network
3 SONGS • 4 MINUTES • APR 10 2019
Скидки дня
Справка и помощь
Адрес доставки Идет загрузка... Ошибка: повторите попытку ОК
Продажи
Список отслеживания Развернуть список отслеживаемых товаров Идет загрузка... Войдите в систему , чтобы просмотреть свои сведения о пользователе
Краткий обзор
Недавно просмотренные
Ставки/предложения
Список отслеживания
История покупок
Купить опять
Объявления о товарах
Сохраненные запросы поиска
Сохраненные продавцы
Сообщения
Уведомление
Развернуть корзину Идет загрузка... Произошла ошибка. Чтобы узнать подробнее, посмотрите корзину.
Oops! Looks like we're having trouble connecting to our server.
Refresh your browser window to try again.
Hear Ghostemane's Crushing New Hardcore EP 'Fear Network'
Haters might think that Ghostemane 's embrace of heavy-metal imagery and attitude into the genre-bending hip-hop he's best known for is nothing but surface-level trend-hopping. But the truth is that the recent Revolver cover star 's love for the genre runs deep — the dude was in a hardcore band called Nemesis as a kid, has a black-metal side project Baader Meinhof  to this day, and even his vocal style and music in his main outlet often veer very close to metal, industrial and hardcore levels of heaviness.
Ghostemane has paid tribute to his roots and furthered the depth of his own work with the release of a new hardcore punk EP,  Fear Network . This isn't some novelty record or a passing attraction: Ghoste has dropped a legitimately heavy-as-fuck offering that evokes the mosh-pit-fuelling attack of Cruel Hand or Incendiary. The EP's three cuts are all perfect short shocks, with the whole thing running at under five minutes. Ghostemane's vocals are ferocious as hell, mostly screamed but sometime incorporating the occasional rap flourish like on "Carbomb." It's quick and dangerous as hell, the perfect thing to shut up the nonbeliever on your friends' list who has been bitching about the blurring lines between rap and rock too long. 
TRIPPIE REDD: Why I love DEFTONES' Chino...
Hear TECH N9NE enlist KIM DRACULA on new...
See ZHEANI face demons in stunning video...
METALLICA 'Kill 'Em All': 10 wild stories behind all-time thrash classic
Slipknot Albums Ranked: From Worst to Best
20 Greatest Comebacks in Heavy-Music History
25 Essential Thrash Albums
20 Essential Nu-Metal Albums
15 Essential Grunge Albums
Terror's Scott Vogel: My Advice for Young Hardcore Bands
Cane Hill's Elijah Witt: 5 Albums That Made Me