The A.V. Club
The Takeout
The Inventory
Ghosts of Casula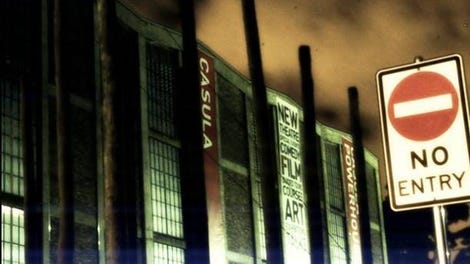 Ashley Hall (Self) Peta Banks (Self) Don Meers (Self) Darcy Griffith (Alma Josephine Davis) Connor Griffith (Ronald Pederson) Ceilidh Griffith (Gladys Stockton) Scott Tyler (Krispy) Rose-Marie Appenzeller (Margaret Ellen Davis)
Ashley Hall
In 2012 film maker, director and paranormal investigator Ashley Hall (The Paranormal Guide) visited New South Wales from South Australia. While he was in NSW he attended a ghost tour at the Casula Powerhouse Arts Centre, in the South West of Sydney. Ashley had been to every scary place you could imagine in the 10+ years of his research, but something about the residency at the Casula Powerhouse spooked him so thoroughly, he fled the building. This documentary is his personal journey, trying to understand what may have happened and why his subconscious mind behaved the way it did. Ashley teams up with Peet Banks who runs the ghost tours at the Casula Powerhouse, and with Don Meers, a technical director, to explore the history, the hauntings and the macabre side of the Casula Powerhouse Arts Centre and the land it is situated on. The three of them interview people who have had paranormal experiences at the venue, or on the grounds. They talk to others who have heard ghost stories, and staff members who know the place well. They speak to an artist who has worked there in the past about the relevance of her art work, they participate in a paranormal investigation with APPI - Australian Paranormal Phenomenon Investigators, and they make a determination on what may be going on inside the venue.
Recommendations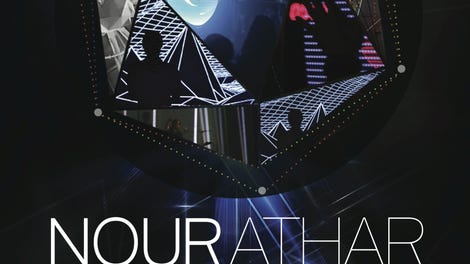 Advertisement
APPI Volunteers Program
Ghost Tours Sydney
NYE MURDER MYSTERY
Terms and Conditions
Testimonials
My Hobbies and Stuff
Ghosts of Casula - Paranormal Documentary - We begin the main shoot of our first paranormal documentary next week! This documentary tells of the history, deaths, haunts and investigations at a powerstation now turned art center. The core of the documentary has me seeking answers to quite a profound experience I had there on my first visit back in 2012. It was the very first time I have left a location due to terror. This was quite a big deal for me as I have been to some of the creepiest locations Australia has to offer ranging from prisons, asylums, hospitals, orphanages, dead houses…. the list goes on. However it was this location, the Casula Powerhouse Arts Center, Sydney, Australia, that beat me that night. Head to this link to be kept up to date with filming happenings, previews, teasers and of course photos and video from on location: Ghosts of Casula
The Ghost Writer
A spirited collection of writing…, ghosts of casula – the australian paranormal and spiritual expo.
Adding to what has quite possible been one of the busiest years in the Australian Paranormal community, the Australian Paranormal and Spiritual Expo was an excellent kick-start to October.
After the success of the 2013 Expo, the venue was changed to the historic Casula Powerhouse and Arts Center , about an hour south of Sydney.
The Powerhouse was built in 1951 and has been a hotspot of Paranormal interest in recent years, which made it the perfect host not only for the Expo, but for the premiere of 'Ghosts of Casula' (which took place on the night of the Expo). 'Ghosts of Casula' is a locally produced and filmed documentary which delves into the experiences and possible spirits that reside in the Powerhouse and the lands that it sits on.
On the day, the Expo was a veritable hive of activity. Stallholders included Paranormal teams from NSW and beyond, some of Australia's most renowned psychics (such as Mitchell Coombes), Ufologists, Skeptics and sellers of Paranormal Streetwear.
Yes. That is a thing.
GHOST Paranormal Streetwear… Get on my body NOW!
At times it was hard to move in the crowd, but it was fantastic to see how much the Expo had expanded from last year. Not only that, but it was great to catch up with so many of my Para-peeps that I rarely see.
How often do you get to have a selfie with a real-life ghostbuster? (Kind of…)
The diversity of attendance was exciting. There were talks held in the theatre of the Powerhouse on Mediumship, Paranormal Investigation, Skepticism, Energetic Healing and Tarot. My first stop was a talk by ESP Paranormal, which ran through a few of the practical uses of Victorian techniques in modern Paranormal Investigation.
Table-tipping, Ouija Boards (UGH! The O-Word!), as well as a bonus stint at the end on ITC ( Instrumental Transcommunication ) photography. Rob (from ESP) has some truly interesting stuff! I guess I'll have to add it to my list of things to try… one day…
I took the chance afterwards to socialise and meet some of the awesome characters that were at the Expo… and Facebook them 🙂
UFO – PRSA; UFO and Paranormal Research Society of Australia
One thing I was interested in catching was a talk held by Richard Saunders; 'Are Ghosts Scared of Skeptics?'
It was interesting and somewhat informative to see how Australian Skeptics approached the idea of the Paranormal and perceived those who operate within it. I will admit, I did leave feeling a little empty, but definitely wanting more… perhaps that was the point?
Especially within the Paranormal Field at the moment there seems to be such a small presence of 'card-carrying' skeptics, even though they are inexorably a part of the community as much as the UFOlogists and psychics.
Besides… Richard Saunders can bend spoons… which makes him okay in my book 🙂
He doesn't believe in Ghosts… so does that mean he doesn't believe in the Matrix???
Paranormal friction aside, there's no denying how beneficial events like these are to the Paranormal community. Not only for strengthening personal and professional relationships, but for just 'getting it out there'; exposing the public to these different beliefs and alternative lifestyles.
I – for one – cannot wait for next year… but first; PARACON 2015! xD
*Photos have been linked where available. I take no credit for any of the images in this post (except the last one)*
Share this:
Leave a reply cancel reply.
Already have a WordPress.com account? Log in now.
Follow Following
Copy shortlink
Report this content
View post in Reader
Manage subscriptions
Collapse this bar
Casula's Ghostly Documentary
As we mentioned on this blog a little while ago, the Australian Paranormal Phenomena Investigators (APPI) run Ghost Tours at the Casula Powerhouse Arts Centre and there are quite a few people that have had ghostly experiences during the tours.
One such person is Ashley Hall from The Paranormal Guide, and so he has teamed up with APPI and Casula Powerhouse to create a documentary series about Casula's ghosts and strange happenings.
Called 'Ghosts of Casula', the documentary series will look at the history, deaths and reported ghosts in Casula, and focus on some of the area's spookier locations.
Many have already experienced the sometimes-eerie experiences at the Casula Powerhouse, but other places where people have reported strange events include Liverpool TAFE, Collingwood House, Clinches Pond Reserve, Lealocks Lane and Campbelltown.
Filming for the series will begin in June, and the producers are encouraging everyone to head to their Facebook page www.facebook.com/ghostsof where they can add their own experiences and ghost stories, which could potentially be used for the series.
The Ghosts of Casula documentary series will be premiering at the Paranormal and Spiritual Expo on October 4 at the Casula Powerhouse. Until then you can join in on the spooky discussions at the Ghosts Of Facebook Page .
Comments (2)
Just found your blog and wanted to write to thank you for your support Stuart 🙂
Stuart Zullo
You're welcome Peet, thanks for reading and good luck with the documentary.
Comments are closed.
Recent Posts
Subscribe today.
Stay up to date with our latest property and market upates
How to reduce your home's environmental impact
We can all make changes in our day-to-day lives that can help reduce our environmental impact. For instance we can recycle, use green shopper bags,…
Can you help keep Liverpool Beautiful?
This week is Keep Australia Beautiful Week and everyone in Liverpool has been urged to take a look at their day-to-day lives and ask themselves…
Moorebank Marina Gains Approval
Liverpool residents who have been holding out for word on the proposed $44.2 million marina at Moorebank will be excited to hear that it has…
All GTA Online Ghosts Exposed locations
Earn cash, RPs, and a shiny new livery this spooky season.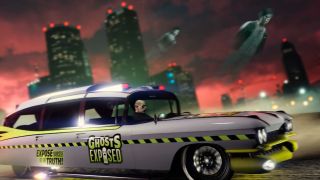 Ghosts Exposed is one of the Halloween events happening this year in GTA Online . As is traditional during the spooky season, it's time to dive back into Los Santos to earn some suitably ghoulish goodies. This time around, you'll be hunting down ghosts, and taking photos to send as proof so you can reap the rewards—basically you get a bunch of GTA$ and RP for your trouble.
You'll receive an email when you log in to the game, asking for submissions of paranormal content, and there are ten ghosts to find in total. So with that in mind, here are the GTA Online Ghosts Exposed locations.
GTA Online Ghosts Exposed locations
The ten ghosts appear at set times every day, between 8pm and 6am in-game time, in set locations—though be aware they can move around in a fairly small radius, so you might need to look inside or behind a building if they're not readily apparent. Don't worry if you miss one as you can take a snap of it the next day.
It's also worth noting that the tenth ghost will only appear once you've collected the other nine , and as it shows up in the middle of the night/early morning, you may need to wait until the following night to finish up.
You'll get $20,000 and 500 RP for each photo you send in, with a bonus of $50,000 and the Ghosts Exposed livery for the Albany Brigham if you collect all ten.
That said, with the map above as a reference, here are each of the GTA Online Ghost locations:
8 pm to 9 pm: Look for the barn and you'll find the ghost at the opening on the upper floor.
9 pm to 10pm: Find this ghost in the window of the white trailer home.
10 pm to 11 pm: Look for the ghost standing near the abandoned bus.
11 pm to 12 am: This one is standing outside the lighthouse. If you can find them there, look on top.
1 am to 2 am: You'll find this ghost standing on top of the porch of a house.
2 am to 3 am: Find this one in the graveyard, though it can also show up on top of the church.
3 am to 4 am: Inside the roof of a house or by a window on the ground floor.
4 am to 5 am: This ghost is standing at the top of a waterfall.
5 am to 6 am: Find this one standing on top of the mouth of a train tunnel or it could be on the bridge.
12 am to 1 am (after you've found the first nine ghosts): Standing in front of the Sandy Shores sign at the crossroads.
As soon as you take the photo of the tenth ghost, you'll get another email telling you the Ghosts Exposed quest is complete and you'll automatically get the rewards added to your bank and inventory. See you again next year?
PC Gamer Newsletter
Sign up to get the best content of the week, and great gaming deals, as picked by the editors.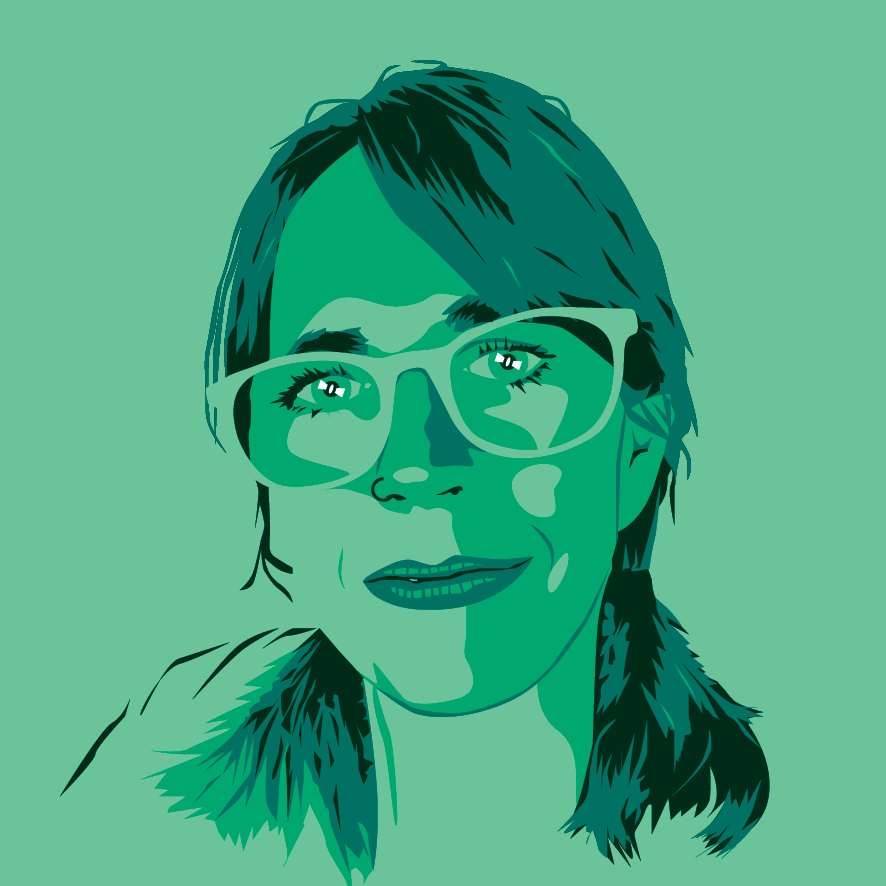 Sarah started as a freelance writer in 2018, writing for PCGamesN, TechRadar, GamingBible, Red Bull Gaming and more. In 2021, she was offered a full-time position on the PC Gamer team where she takes every possible opportunity to talk about World of Warcraft and Elden Ring. When not writing guides, most of her spare time is spent in Azeroth—though she's quite partial to JRPGs too. One of her fondest hopes is to one day play through the ending of Final Fantasy X without breaking down into a sobbing heap. She probably has more wolves in Valheim than you.
How to rob the Ghost Train in Warzone 2's The Haunting event
How Diablo 4 Pacts work in the Season of Blood
Drops' new customizable keyboard has quick-swap magnetic cases
Most Popular
By Sean Martin October 17, 2023
By Sarah James October 17, 2023
By Harvey Randall October 17, 2023
By Sean Martin October 16, 2023
By Shaun Prescott October 16, 2023
By Lauren Morton October 16, 2023
By Ted Litchfield, Fraser Brown October 14, 2023
By Ted Litchfield October 13, 2023
By Nick Evanson October 13, 2023
By Robin Valentine October 13, 2023
Diane Banks (II)
Costume and Wardrobe Department
IMDbPro Starmeter See rank
View contact info at IMDbPro
Contact info
Costume Department
Related news, contribute to this page.
Learn more about contributing
More to explore
Add demo reel with IMDbPro
How much have you seen?
Recently viewed.
Photographs from the 2019 Expo
Photographs from the 2018 expo
Want to Exhibit?
Photographs from the 2022 Expo
ENTRY TICKETS
2023 Map & Exhibitors
Memento Mori - Death Museum
GHOSTS OF CASULA DVD
Ghosts of Casula - Promo 1
Ghosts of Casula - Promo 2
Ghosts of Casula - Promo 3
Historic Photographs