Ghosts That We Knew
20 Comments
Lyrics submitted by CeliaSays , edited by JayLovex , Siri_ , kayb97 , mrswinnie , jh1803 , Coopermeister
Ghosts That We Knew Lyrics as written by Edward James Milton Dwane Benjamin Walter David Lovett
Lyrics © Universal Music Publishing Group
Lyrics powered by LyricFind
Highest Rated
Most Recent
Oldest First
3 Replies Log in to reply
No Replies Log in to reply
1 Reply Log in to reply
Add your thoughts
Log in now to tell us what you think this song means.
Don't have an account? Create an account with SongMeanings to post comments, submit lyrics, and more. It's super easy, we promise!
Artists - M
Ghosts That We Knew Lyrics
Artists - S
Speedy Ortiz
More Featured Meanings
Most popular lyric tags
More mumford & sons lyrics.
Little Lion Man Lyrics
The Cave Lyrics
White Blank Page Lyrics
Roll Away Your Stone Lyrics
After the Storm Lyrics
Songwriter Interviews
Song Writing
Fact or Fiction
They're Playing My Song
Songfacts Pages
Songwriting Legends
Songfacts Podcast
Amanda Flinner
Bruce Pollock
Corey O'Flanagan
Dan MacIntosh
Laura Antonelli
Leslie Michele Derrough
Maggie Grimason
Nicole Roberge
Roger Catlin
Shawna Ortega
Trevor Morelli
Ghosts That We Knew by Mumford & Sons
Songfacts®:
Mumford & Sons unveiled this song during a performance at Philadelphia station Radio 104.5 On October 29, 2011. It finds Marcus Mumford singing of a broken relationship that he hopes can be repaired: "But I will hope as long as you like, just promise me we'll be all right."
The song evolved as the result of the band performing it to audiences and tinkering with it afterward. "That one came together really on our Canadian tour about a month ago, the first time started playing it," multi-instrumentalist Winston Marshall told MTV News. "We tried recording it before, but it then took on a new life when we played it on that tour. ... [The songs] always change when we play them live; the dynamics change a lot. When you play it to a new room, you're playing it to new ears, and you're listening to the song through their ears. So it's really great to feel the song out."
"Ghosts" features an instrumentation of acoustic guitar, banjo and accordion and when performed live, it allows the band a chance to catch their collective breath. "It's fun to play ... it's a kind of respite for us to just stand back and play a slower song," Mumford told MTV News with a laugh. "It's nice: gives us a moment to take stock."
More songs from Mumford & Sons
More songs about reconciliation or forgiveness
More songs from 2012
Lyrics to Ghosts That We Knew
Mumford & Sons Artistfacts
Comments: 1
Megan from Stevenson, Al Chills...love these guys! <3
More Songfacts:
Believe Cher
When "Believe" hit #1 in America, it made Cher, age 52, the oldest woman ever to top the chart.
November Rain Guns N' Roses
"November Rain" by Guns N' Roses has a literary influence: The lyric is based on a story called Without You by Del James.
Private Idaho The B-52s
The B-52's picked chose the location of their song "Private Idaho" because the state had a reputation for being wacky and mysterious. The title was a play on the phrase "Private Eye."
River Bank Brad Paisley
"Brad Paisley's "River Bank" was inspired by his childhood growing up 500 yards from the Ohio River.
Iris The Goo Goo Dolls
The Goo Goo Dolls got the title for their song "Iris" from a country singer named Iris DeMent.
Katmandu Bob Seger
Katmandu, the capital of Nepal, was the archetype for faraway mysticism when Bob Seger wrote a song about it in 1975.
Editor's Picks
Jeff Trott Songwriter Interviews
Sheryl Crow's longtime songwriting partner/guitarist Jeff Trott reveals the stories behind many of the singer's hits, and what its like to be a producer for Leighton Meester and Max Gomez.
Maria Muldaur Songwriter Interviews
The "Midnight At The Oasis" singer is an Old Time gal. She talks about her jug band beginnings and shares a Dylan story.
Justin Hayward of The Moody Blues Songwriter Interviews
Justin wrote the classic "Nights In White Satin," but his fondest musical memories are from a different decade.
Concert Disasters Fact or Fiction
Ozzy biting a dove? Alice Cooper causing mayhem with a chicken? Creed so bad they were sued? See if you can spot the real concert mishaps.
Bryan Adams Songwriter Interviews
What's the deal with "Summer of '69"? Bryan explains what the song is really about, and shares more of his songwriting insights.
Michael Schenker Songwriter Interviews
The Scorpions and UFO guitarist is also a very prolific songwriter - he explains how he writes with his various groups, and why he was so keen to get out of Germany and into England.
Songfacts® Newsletter
A monthly update on our latest interviews, stories and added songs
Information
Terms of Service
Our Privacy Policy
Google Privacy Policy
Songfacts API
Music History Calendar
Song Licensing
Affiliate Disclosure
Contribution
Suggest a Songfact or Artistfact
Message Boards
Songfacts Writers
©2023 Songfacts, LLC
"Ghosts That We Knew" lyrics
What does Ghosts That We Knew mean?
Mumford & Sons : Ghosts That We Knew Meaning
No tags, suggest one .
Get "Ghosts That We Knew" on MP3:
Ghosts that we knew lyrics, 1 top rated.
The ghosts he speaks of are negatively referred to..."oh they gave me such a fright" and "the ghosts that we knew made us black and all blue". I think the ghosts are bad memories/painful memories during their relationship. He is hopeful that they will still be able to move on and live happily in spite of whatever loss, fears, or disgrace he speaks of. Whoever he is addressing in the song has seen him at his worst (Ex.) "but you saw no fault, no cracks in my heart" and "close my eyes to my disgrace"), and he hopes he can return to the light. "I will hold on with all of my might, just promise me we'll be alright". I think the song is his way of saying he will try to make the relationship work...he just needs someone to pull him from the darkness. Hope this makes sense!
2 TOP RATED
I believe this song is about a person saying that they will wait as long as is necessary for the one they love because for some reason they cannot be together in the present time.the darkness is their pain in longing for each other and the ghosts are the happy times they shared before they separated. It is a song of hopes dashed in the present but still holding on for the future.
3 TOP RATED
Taken from previous input.... (It is about religion. The "ghosts that we knew" are our beliefs. Once they "flicker from view" we will "live a long life" because we'll stop killing each other in their name(s).) ....not even so much 'religion'...it is the relationship with Christ/God...who knows our heart....he loves us even at our worst...he is the only TRUTH that will lead us out of darkness into the light/truth...we have to ask for this, hold on with all our might, and ask for Grace to cover our faults and cracks..... The album is titled Babel for a reason....take 'human person' out of of this and insert God to what they are singing about and it is deeper understanding...simply beautiful and real... Whoever he is addressing in the song has seen him at his worst (Ex.) "but you saw no fault, no cracks in my heart" and "close my eyes to my disgrace"), and he hopes he can return to the light. "I will hold on with all of my might, just promise me we'll be alright". I think the song is his way of saying he will try to make the relationship work...he just needs someone to pull him from the darkness. Hope this makes sense!
This is not an interpretation merely what this song pulled me through in my despair. You see we all carry ghosts. Whether it be religion, relationships, past experiences, etc. This song began my personal mending with my haunted past "ghost"... Horrible experiences with Jehovah and cult format.... And the cracks in my heart allowed my trust in faith to fill my heart.... The power of music is repeatability and what it means to you personally
Okay, my interpretation is a bit of both. religious and love. "You saw my pain, washed out in the rain Broken glass, saw the blood run from my veins But you saw no fault no cracks in my heart And you knelt beside my hope torn apart." I think this point out of falling in love with someone. she saw his life and accepted his flaws. "But the ghosts that we knew" I think indeed the ghosts that we knew refers to religion and believe. I think it is about love between two people from another religion. "will flicker from you And we'll live a long life" We should let go of what we know to accept each other in order to make it work. "So give me hope in the darkness that I will see the light 'Cause oh that gave me such a fright" All the opinions of the people around them, all the darkness you have to face, makes it almost impossible. "But I will hold as long as you like Just promise me we'll be alright" But he asks her to go for it together. fight for it. "So lead me back Turn south from that place And close my eyes from my recent disgrace 'Cause you know my call" He knows its shameful for the people around him what is happening, "his disgrace" and she knows "his call" (religion)
Does it matter what is it exactly about? That's the beauty of great lyrics you can apply them to whatever fits in your life!
I agree the whole album or atleast most of it is got to do with religion as there is alot symbolism between dark & light good & evil Jesus and the devil. Falling to ones knees as to pray or show surrender, to the Lord. Theres alot of pain in all the songs if you listen to the tone and emotion in the artists voice. He has been in the clutchs of the devil and been raised by his Lord. The basic theme of the whole album is in the begining (of the songs or earier stages in his life) its dark he has cut himself or been down cold or has a heart of a stone but as we move to the middle he has met the Lord or a person has led him to the light and the end he is moving in the right direction. But the other side of the coin he also shows us that he is not perfect even if the Lord is leading him by the hand and repeatedly asks for help or mercy, finally music that moves the heart and soul not just the body.
Like others suggested i think its about loosing a loved one and its really hard for them to accept it, their in a dark spot and are asking for help, "the ghost that we knew will flicker from veiw" meaning someone will help you threw this tough time, you will move forward "and well live a long happy life" but they will always be in your heart, " just promise me will be alright" they need reassurance from the one who is helping them out of the darkness that it will be alright. I recently just lost someone who is important to me, i was very sad, a friend sent me this song trying to tell me that it will get easier and he's there to help me out of the darkness.
I dont think it is about losing a loved one. I think this song is about depression and cutting. As he says in the first stanza about the blood running from his veins and the broken glass and his hope torn apart. I think the ghosts that he sings about is the things in his past that have driven him to cutting and depression. He is singing this to a girl presumingly and asking her to stick it out with him and she will help him get over this hurdle. But I will hold as long as you like Just promise me we'll be alright A few of mumford and sons seem to have the hint that one of them cut at one stage in their lives.
I feel like he is sing to the person he loves. He is in a dark place maybe a horrible depression and cutting or some other mental illness. This place that he is at has changed him forever and thats what i think ghost that we knew means. He needs her to help pull him out of where he is in his head. The thought of being with her is what keeps him trying. Their relationship will be forever changed but he needs her to promise she will stick it out and be with him. My best guess def not fact.
It is about religion. The "ghosts that we knew" are our beliefs. Once they "flicker from view" we will "live a long life" because we'll stop killing each other in their name(s).
This song seems like it is a person that was is a really dark place. (Seemed liked he was cutting) Then a lover came along side and took them as they were, saw no fault. The singer was in a low part of life. And he is telling the person that came along side of him that he has a past (ghosts), and it is scary. Regardless, asked for encouragement knowing that he can have hope. The person that is going along with him is experiencing this with him by helping him out. Because of the ghost, he falls back into the darkness. But even in that darkness, this person is his hope of the light while he is in the darkness. he is asking for encouragement. The longer that they continue to work this out together, the ghosts get dimmer. They grow closer together.
Basically, the ghost that they knew was really the ghost which dwells inside him. He is pleading with her to give him hope that they will "live a long life" together although he screams and breaks things in front of the children. She would take it before, but now he realizes she will not, hence his need for hope; hope that she will buckle and stay as the ghost flickers in and out of their lives. He obviously scares himself when the monster comes out.
I think the line is actually: "but the ghosts that we knew will flicker from view (instead of 'you') and we'll live a long life". This makes more sense with the "we'll live a long life" part of phrase. That line seems to be the hopeful statement reflecting his longing to return to the light/move on, as someone already said.
i think that this song means that someone had a loss, and their trying to get over it, but they cant. They cant move forward, they jsut say in the past and mourn. So it says "but the ghosts that we knew will flicker from you and we'll live a long life" meaning that the person you once knew, will still be in your heart, but you will have the strength to move forward. this person is in the darkness and is asking to be shown the light. He wants to be in the light, he doesn't want to be sad any loonger, so he is asking for help.
i think that its about someone who lost an important person in their life, and theeir trying to get over it, but they keep looking back at the memories they shared.
Mumford & Sons Fans Also Like:
Lovejoy song meanings One Direction song meanings Florence + the Machine song meanings Avril Lavigne song meanings SHAED song meanings
Latest Articles
Submit Your Interpretation
Login with Facebook
Miley Cyrus
One Direction
XXXTENTACION
Taylor Swift
Billie Eilish
Foo Fighters
Weeknd, The
Mumford & Sons Song Meanings
I Will Wait
White blank page, little lion man, after the storm, dust bowl dance, winter winds, roll away your stone, broken crown, i gave you all, hopeless wanderer, awake my soul, sigh no more, thistle and weeds, lover of the light, for those below, below my feet, whispers in the dark.
Hold on to What You Believe
Blog posts mentioning mumford & sons, just posted, get a weekly email update.
(We won't give out your email)
Weekly Most Popular
Latest releases, popular song categories, song meanings.
Songs about Losing Innocence
Songs about Deviance
Songs about Looking Back on Life
Songs about Dying Young
Songs with Dates in Their Titles
Songs about Materialism
Songs about Child Abuse
Songs about Bad Relationships
Songs about Unconditional Love
Songs about Not Being Good Enough
Songs about Being a Loser
Songs with Sarcastic Lyrics
Songs about Being Sorry / Apology songs
Songs about Missing Someone
Songs with Irony
Songs about Young Love
Songs about Fire and Smoke
Songs about the Generation Gap
Songs about Fear and Insecurity
Songs with Social Commentary
Songs about Things Coming to an End
Songs about Devotion and Loyalty
Songs with Religious Themes
Songs about Betrayal and Double Crossing
Songs with Figurative Language
Post-grunge
Alternative
Groups from the United States
Heavy Metal
Bands which include Brothers
Adult Contemporary
All lyrics are property and copyright of their owners. All lyrics provided for educational purposes only.
Song meanings ©2003-2023 lyricinterpretations.com
The Meaning Behind The Song: Ghosts That We Knew by Mumford & Sons
The song "Ghosts That We Knew" by Mumford & Sons explores themes of loss, grief, and redemption. Released in 2012 as part of their album "Babel," this emotionally charged ballad showcases the band's unique blend of folk and rock genres. With its poignant lyrics and haunting melodies, the song has captured the hearts of many listeners, resonating with their own experiences of pain, hope, and the human capacity for healing.
Frequently Asked Questions
1. what is the inspiration behind the song "ghosts that we knew".
The inspiration behind the song "Ghosts That We Knew" is believed to be a deeply personal experience of one of the band members. While the specific details are not publicly disclosed, the lyrics and the emotional depth of the song suggest a profound encounter with loss and grief.
2. What does the title "Ghosts That We Knew" symbolize?
The title "Ghosts That We Knew" symbolizes the lingering presence of past experiences and memories that continue to haunt us. It evokes the feeling of being haunted by memories, whether they are positive or negative, and how these memories shape our present and future.
3. How does Mumford & Sons capture the theme of loss in this song?
Mumford & Sons captures the theme of loss in "Ghosts That We Knew" through their poignant lyrics and soulful melodies. The song reflects the pain and longing that comes with losing someone or something dear to us. It explores the stages of grief, allowing listeners to connect with their own experiences of loss.
4. What is the significance of the lyrics "You saw no fault, no cracks in my heart, and you knelt beside my hope torn apart"?
The lyrics "You saw no fault, no cracks in my heart, and you knelt beside my hope torn apart" convey the profound impact of a supportive presence during times of struggle and heartbreak. They highlight the healing power of love and understanding, emphasizing the importance of having someone by your side during moments of vulnerability.
5. How does the song explore the theme of redemption?
"Ghosts That We Knew" explores the theme of redemption through its lyrics that speak to the possibility of healing and finding hope even in the darkest of times. The song suggests that despite the challenges and mistakes we face, there is always a chance for redemption and growth.
6. How has the song resonated with listeners?
The song has resonated with listeners due to its raw and emotional portrayal of loss and redemption. Many have found solace in the lyrics and melodies, relating them to their own experiences of heartache and the journey towards healing. The universal nature of the song's themes has made it widely accessible and relatable to a diverse audience.
7. How does the folk-rock genre influence the emotional impact of the song?
The folk-rock genre of Mumford & Sons adds layers of emotion and intensity to "Ghosts That We Knew." The combination of rustic acoustic sounds, passionate vocals, and evocative lyrics creates an immersive experience that amplifies the rawness and vulnerability expressed in the song.
8. Has the song won any awards or critical acclaim?
As a testament to its exceptional artistry, "Ghosts That We Knew" has received critical acclaim and was nominated for several awards. Mumford & Sons' soul-stirring performance on the track has garnered praise from music critics and fans alike, solidifying its reputation as an emotionally impactful piece of music.
9. How does "Ghosts That We Knew" fit into the overall theme of the album "Babel"?
"Babel" as an album explores themes of love, faith, and the human condition. "Ghosts That We Knew" is a significant part of this thematic narrative, as it delves into the complexities of loss, redemption, and the reclaiming of hope. The song adds a layer of introspection and vulnerability to the album's overall message.
10. What is the main takeaway from "Ghosts That We Knew"?
The main takeaway from "Ghosts That We Knew" is the enduring power of hope and the possibility of finding redemption even in the face of adversity. The song encourages listeners to reflect on their own experiences of loss and to seek healing and personal growth despite the ghosts of the past.
Please note that the "Ghosts That We Knew" FAQs provided above are for informational purposes only and may not reflect the exact interpretations or intentions of the song's creators and performers. As with any work of art, personal experiences and perspectives may vary, and different listeners may find their own unique meanings within the song.
Leave a Comment Cancel Reply
Your email address will not be published. Required fields are marked *
About Jennifer Bell
Jennifer is a freelance writer from Montana. She holds a BA in Creative Writing and English, as well as an Associate of Applied Science in Computer Games and Simulation Design. Her passions include guitar, bass, ukulele, and piano, as well as a range of classical instruments she has been playing since at school. She also enjoys reading fantasy and sci-fi novels, yoga, eating well, and spending time with her two cats, Rocky and Jasper. Jennifer enjoys writing articles on all types of musical instruments and is always extending her understanding and appreciation of music. She also writes science fiction and fantasy short stories for various websites and hopes to get her first book published in the very near future.
The Meaning Behind The Song: Something In the water by Tone Stith
The Meaning Behind The Song: Apple of My Eye by Chakiyo
The Meaning Behind The Song: Everything You See (feat. Malachi & Katyrah Love) by 4TR Band
ABBREVIATIONS
BIOGRAPHIES
CALCULATORS
CONVERSIONS
DEFINITIONS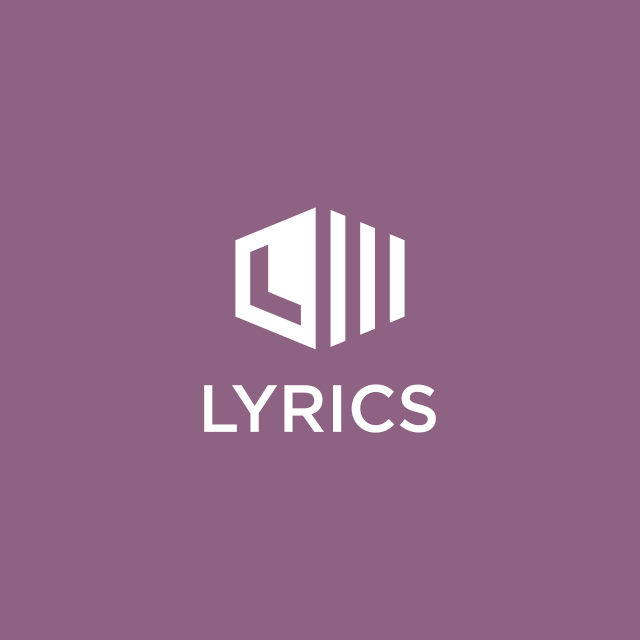 PDF Playlist
Ghosts That We Knew
Mumford & sons.
Follow 1 fan
Mumford & Sons are an English rock band. The band consists of Marcus Mumford (vocals, guitar, drums, mandolin), Ben Lovett (vocals, keyboards, accordion, drums), "Country" Winston Marshall (vocals, banjo, dobro, guitar), and Ted Dwane (vocals, string bass, drums, guitar). Mumford & Sons formed in December 2007, emerging out of what some in the media labeled the "West London folk scene" with other artists such as Laura Marling, Johnny Flynn and Noah and the Whale. more »
Become A Better Singer In Only 30 Days , With Easy Video Lessons!
Sheet Music PDF Playlist
Written by: Benjamin Walter David Lovett, Edward James Milton Dwane, Marcus Oliver Johnstone Mumford, Winston Aubrey Aladar Marshall
Lyrics © Universal Music Publishing Group
Lyrics Licensed & Provided by LyricFind
Discuss the Ghosts That We Knew Lyrics with the community:
Report Comment
We're doing our best to make sure our content is useful, accurate and safe. If by any chance you spot an inappropriate comment while navigating through our website please use this form to let us know, and we'll take care of it shortly.
You need to be logged in to favorite .
Create a new account.
Your name: * Required
Your email address: * Required
Pick a user name: * Required
Username: * Required
Password: * Required
Forgot your password? Retrieve it
Use the citation below to add these lyrics to your bibliography:
Style: MLA Chicago APA
"Ghosts That We Knew Lyrics." Lyrics.com. STANDS4 LLC, 2023. Web. 13 Oct. 2023. < https://www.lyrics.com/lyric/33772642/Mumford+%26+Sons/Ghosts+That+We+Knew >.

Missing lyrics by Mumford & Sons?
Know any other songs by mumford & sons don't keep it to yourself, image credit, the web's largest resource for, music, songs & lyrics, a member of the stands4 network, watch the song video, top hot 100 songs 2012, billboard #88, more tracks from the album, live from south africa: dust and thunder [video].
#1 Snake Eyes
#2 I Will Wait
#3 Below My Feet
#5 Awake My Soul
#6 Lover of the Light
#9 Ghosts That We Knew
#10 The Cave
#12 Dust Bowl Dance
#16 Little Lion Man
#17 The Wolf
Browse Lyrics.com
Our awesome collection of, promoted songs.
Get promoted
Are you a music master?
What are golden earring's 1973 and 1982 biggest hit singles.
A. Twilight Zone, When the Lady Smiles
B. Radar Love, Twilight Zone
C. Radar Love, Going to the Run
D. Radar Love, When the Lady Smiles
Free, no signup required :
Add to chrome, add to firefox, on radio right now.
Powered by OnRad.io
Think you know music? Test your MusicIQ here!
Latest added
Request a video
Submit chord / tab
Submit tutorial
Submit riff lesson
Chord dictionary
Tutorials & lessons
Learn to play guitar
Guitar scales
Riff lessons
Billion chords
Why premium account?
Video lessons
Backing tracks
Guitar chord editor
Chords explorer
Guitar chord library
Personal chord library
Free bonus gifts
Login
Sign up Premium
Sign up Free
Mumford And Sons
Ghosts that we knew.
by MARCNAGEL
there isn't a video lesson for this song
E-Chords uses cookies for functional and analytical purposes. Please read our Privacy Policy for more information.
JavaScript is disabled
You need to enable JavaScript to use SoundCloud
Ghosts That We Knew by Mumford & Sons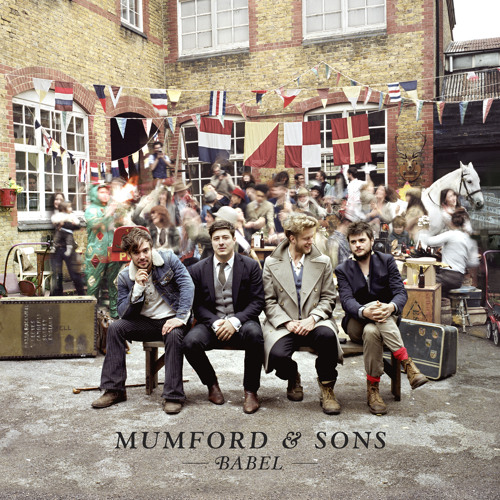 Comment by DNelly747
My favorite mumford and sons song
Your current browser isn't compatible with SoundCloud. Please download one of our supported browsers. Need help?
Sorry! Something went wrong
Is your network connection unstable or browser outdated?
Popular searches