Eat & Drink
Life & Style
Home & Property
Things to Do
Best of Hudson Valley
Get Our Email Newsletter
Subscribe to the Magazine
Advertise with Us
Is the Burn Brae Mansion in Glen Spey Haunted?
Here's the spooky story of one editor's stay at the century-old, reputedly haunted Burn Brae Mansion in Glen Spey.
It was a dark and stormy night last July when I visited Burn Brae Mansion in Glen Spey—seriously, that evening was one of the worst thunderstorms of the summer. But I considered myself lucky—after all, I came here to be scared, and I assumed that the severe rain and strong winds would only amplify things (and otherworldly beings) that go bump in the night.
When our edit staff heard about a haunted bed and breakfast in the region, we knew we had to check it out. Call me crazy, but I volunteered, even before knowing why the house was a hotspot for paranormal activity. I love Halloween and horror stories—but I've always been skeptical about the existence of ghosts. I hoped that an overnight at Burn Brae would show me the (eerie) light.
The manse was built in 1907 by Charles Elkin and Margaret Ross Mackenzie Elkin, daughter of George Ross Mackenzie, who was the third president of the Singer Sewing Machine Company. Over the decades, the property has been a private estate, a boarding house, a tearoom during prohibition, and for the last 13 years, a bed and breakfast.
Mike and Pat Fraysse, who purchased Burn Brae in 1993, were initially drawn to the home for its large size and proximity to the T-Town velodrome cycling track in Breinigsville, Pennsylvania. Mike, a prominent cycling coach and former president of the U.S. Cycling Federation, needed a place for his coaches and trainees to stay. Peaceful Glen Spey, with its winding roads and hills, was also an ideal place to train away from the official track. At the time, the home was subdivided into apartments with a few renters that kept their leases under the new ownership. To the Fraysse's surprise, there were also a few more, well, permanent tenants.
As Mike recalls, they didn't start to suspect that the house was haunted until most of the renters left. With fewer people living there, it was harder to explain the sounds of footsteps and children's voices. "We'd have people stay over and say that they couldn't sleep with the baby crying all night. Well, there weren't any babies here," he said.
While there's no record of any murders or violent activity at Burn Brae, several members of the Elkin family are buried in nearby Glen Spey cemetery. Charles and Margaret Elkin's four-year-old daughter Elsey passed away in 1893 before the house was built, and grandchild Levi died at birth in 1940. More recently, the Hapijs—an elderly couple who were among the renters allowed to stay when the Fraysses' bought Burn Brae—died in their apartment in 2005 and 2006.
The owners, curious about the strange sounds themselves, called ghostbusters—aka South Jersey Ghost Research. After a three-day investigation using motion and heat sensors, cameras, voice recorders, and even a team member with alleged psychic abilities, the group recorded more than 180 photos and sounds of ghosts and confirmed that Burn Brae is, indeed, haunted.
While the news may have been unsettling to most homeowners, the Fraysse's embraced it. In fact, their son-in-law Andy had been hosting murder mystery dinners at Burn Brae since before it was certified scary. The couple, who began running the property solely as a B&B in 2010, also began hosting annual haunted walks in the woods behind the house, complete with Halloween props. While the beauty of the area and 20-plus acres surrounding the home are both popular draws, most guests come for the possibility of meeting poltergeists. The proprietors also frequently welcome paranormal investigative groups, including crews from the TV shows "Ghost Adventures" and "Ghost Nation."
Art Adventures Await in the Hudson Valley with Bloomberg Connects
Screening for Women With Dense Breasts
Burn Brae is in rural Sullivan County. Getting there from my home in Kingston involved screenshotting Waze directions (for when the cell service cut out) and navigating a windy drive along the Hawk's Nest above the Delaware River.
Upon arrival, I was greeted by Pat, who led me through a grand dining room and parlor decorated with antique furniture, sports memorabilia, and a lot of dolls. Then we went upstairs to my room: a small suite with a queen bed and bathroom. During the calm before the evening storm, the mansion looked light and airy—the lace curtains flowing in the breeze gave the interior an almost dreamy quality.
Although it's officially a bed and breakfast, Mike and Pat also provide dinner for guests. We were joined by their daughter and son-in-law Susan and Andy Russ, who helped fill me in on the mansion's history of hauntings. They told me about the time that guests looking at the house from the front yard claimed they could see a couple playing chess through the upstairs window. They also talked about a group of girls who were brought to Burn Brae to film the show "Psychic Kids," who told Pat during dinner that they were looking forward to the cookies they smelled in the house earlier. Pat hadn't made any cookies, but Mrs. Hapij used to bake all the time…
Other unexplained occurrences include doors opening and slamming shut, children's voices and balls bouncing in the attic, animal sounds, and apparitions of a woman dressed in white and a man in turn-of-the-century dress.
Andy said he's had encounters with a spirit named Ellie (who Susan believes is Elsey Elkin). One time, when a group of ghost-hunters who stayed at Burn Brae were using dowsing rods to contact suspected spirits, Andy joined. Dowsing rods are held in each hand and can be used to ask yes or no questions in a similar fashion to a Ouija board—they'll move left for yes, right for no. Although the rods signaled strongly after each question, Andy wasn't convinced. So he asked Ellie to move an attic toy if she was indeed communicating with them. A trip upstairs was all the evidence he needed—a single Smurf figurine was separated from the group and sitting across the room.
I could sense the hundreds of sets of doll and toy figurines eyes following my every move.
I tried to prepare myself for all these possibilities. After a dinner of pork française, Susan and Andy took me to the "attic of curiosities." On the way up, we stopped for a look into a closet jam-packed with dolls (which was much scarier than any attic, in my opinion). Burn Brae has dolls scattered throughout the rooms to amp up the eeriness, but this closet was beyond creepy. Some were new, several were cracked, and many were missing body parts. While the Fraysses have purchased dolls over the years, a lot of them are gifts from guests who are happy to add to the collection.
By 9:30 p.m., I was left alone in the great room downstairs. The Fraysses had retired to their apartment on the south end of the house, and Susan and Andy returned to the horse stables-turned-motel on the property, where they were staying. I had the privilege (if you could consider it that) of being the only guest at the inn and was given free rein to explore. But before I got started, a loud crack of thunder and a bright lightning strike shook me and the house. If a storm could put me on edge, I knew I had a long night ahead of me. I don't know what I was more worried about—seeing or hearing a ghost, or not experiencing anything supernatural at all.
Earlier, Andy showed me the "ghost-hunting" equipment that they keep onsite—an electromagnetic field reader, a surface temperature gauge (to look for cool spots, an alleged indicator of ghosts), and dowsing rods. All guests are welcome to use the tools, so I took the gear upstairs with me.
First, I spent some time sitting in each of the six bedrooms, waiting for something to happen and scanning entries from the guest logs on the night tables. I read that a week before my visit, a couple who stayed in the Hapij's old bedroom (now called the Mackenzie Suite) reported hearing a chair scratch along the wood floor. "We were not sure if our imagination got the best of us, but then, the chair moved toward the bed. We both saw it," wrote a couple that was "too scared to leave names" in the book.
Other notes detailed more common occurrences, like a cat mewling, children giggling, and footsteps up and down the hallways in the middle of the night. One review from 2007 haunted me: "I experienced the most sense of fear while just lying there, almost like I was being watched," said a former guest who stayed in the room across the hall from mine.
I steeled myself to investigate the attic once more. The room looks like an overstuffed antiques store, packed to the rafters with toys, knick-knacks, and even movie props. While perusing the shelves, I felt like I had company, which I chalked up to two possibilities: one, there was a presence in the attic, or two, I could sense the hundreds of sets of doll and toy figurine eyes following my every move.
I eventually made my way back to my room—by now, it was after 11 p.m. and the storm was gaining strength. After several deafening cracks of thunder, the power went out. I was so grateful to be back in my room—if I had been in the attic, I am sure I would have screamed. I quickly closed and locked my bedroom door. (I realize that a locked door wouldn't deter a spirit, but it made me feel better.) The wind started whipping, and then I heard three doors down the hall from me slamming shut in quick succession, followed by more thunder. I was startled, but then I remembered that the windows in most of the bedrooms had been left open since the daytime, so I wasn't surprised. I got into bed and hoped I would fall asleep fast.
When I woke up around 7 a.m., I was honestly a bit disappointed that I hadn't seen or heard any apparitions. But when I left my room, I noticed that every door in my hallway—the ones I heard slam shut the night before—was wide open. Someone opened those doors—but it wasn't the Fraysses, who were still asleep on the other side of the house, and it wasn't me…
Breakfast was served promptly at 9 a.m., and despite the power outage, Mike was able to whip up great pancakes on the gas stove. I soon said my goodbyes and was on my way back to my own ghost-free home. I chalked up my experience with the doors as more than enough to mark the stay as a success.
Related: The Hudson Valley's Great Jack O'Lantern Blaze is Spooktacular 
Our Digital Partners
Learn how to become a digital partner ...
Your guide to the people, places and activities that define the beautiful and ever-changing Hudson Valley region.
Company Info
About Us Contact Us Subscribe Advertise Issue Archive
Get Our Email Updates
Copyright © 2023 Today Media. All Rights Reserved.
Dark Forest Fright Walk
Own this Attraction?
Dark Forest Fright Walk is a Haunted Attraction located in Glen Spey, NY.
573 High Road, Glen Spey, NY 12737
Special Directions: Located at the Burn Brae Mansion
( Click for Fullscreen Map )
About This Attraction:
Haunt Types:

Dates & Hours:
Always verify the attraction's dates and hours prior to visiting.
2023 Schedule October 7, 13, 14, 20, 21, & 28
Come enjoy a Halloween Festival on the grounds of Burn Brae Mansion featuring the Dark Forest Fright Walk!

Have you visited this attraction?
Submit their First Guest Review!
See anything that needs updated? Let Us Know!
Featured Listings: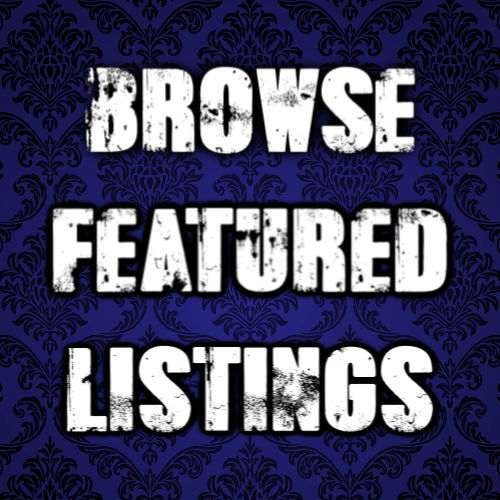 Disclaimer from The Scare Factor: Our listings are usually only updated a couple of times per year. A lot can change in that amount of time, especially during Halloween season. For this reason, even though we try our best to provide the most accurate and up-to-date information possible, it is ultimately your responsibility as a customer to do your own due diligence and research the attractions directly that you would like to visit. We are not liable for any mistakenly inaccurate information that you may find on our website. We appreciate your understanding and, as always, stay scary! ~ The Scare Factor

The Scare Factor provides reviews and directory listings for Halloween haunted houses, haunted trails, haunted hayrides, scream parks, and other types of haunted attractions.
All rights reserved. Copyright 2023©️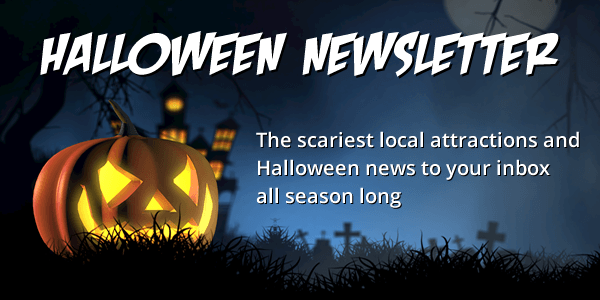 Advertisement

Burn Brae Mansion - Glen Spey NY Real Haunts
573 High Rd.
Glen Spey, NY
Recently Shared Experiences & Comments
Be the first to share your experience with this haunt ..
Headline: Do not use all capital letters. No profanity.
Details: Tell Us About Your Experience(s) at Burn Brae Mansion. Be specific.
Email Address: Administrative use only. Will NOT be displayed
Did You Have a Paranormal Experience? Yes No Not Sure
Have You Been To This Haunt? Yes No Not Sure
Would you recommended to a friend? Yes No Not Sure
Visitors to this page: 263 Clicks to Website: 3 Last edit to this listing: 4/2/2021 (920 days ago)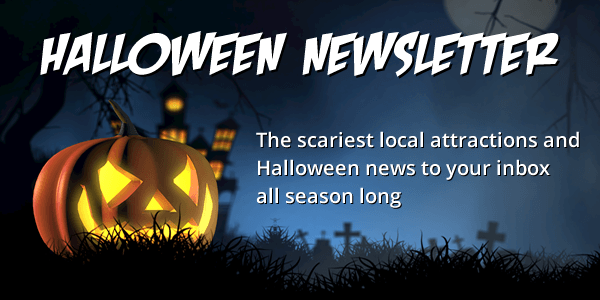 For Haunt Owners
Browse By State
Haunted Attractions
Drive-Through
Haunted Houses
Haunted Hay Rides
Zombie Hunts & Shootouts
Haunted Mazes / Haunted Corn Mazes
Haunted Trails
Home Haunts
Theaters & Plays
Scream Parks
Paranormal Events
Zombie 5k Runs
Haunted River Tours
Other Event / Attraction
Ghost Tours
Halloween Parties & Nightlife
Escape Games
Other Events
Haunted Places
Advertise With Us
Set Your Location
Halloween haunted houses near glen spey, ny cookie -->.

Share Your Review
Get the haunts.com phone app.

Newsletter Signup
Subscribe now to receive upcoming events, scary good savings & more this Halloween season!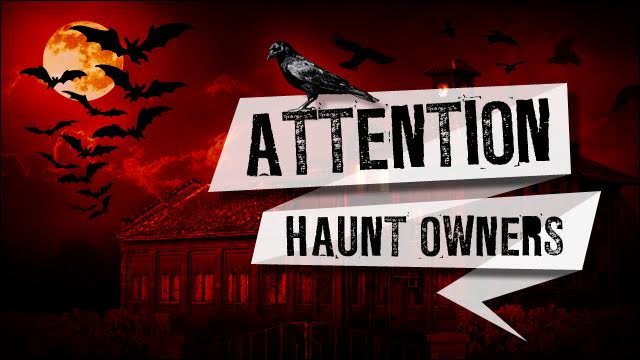 Haunted places in Upstate NY: 87 spooky sites to visit (if you dare)
Updated: Jan. 22, 2021, 4:38 p.m. |
Published: Oct. 03, 2018, 6:56 p.m.
Geoff Herbert | [email protected]
Upstate New York  is such a fun place to visit, that some people don't want to leave -- even after death.
Haunted houses, cemeteries, and other sites of paranormal activity have turned the region into a hotbed for ghost hunters and fans of spooky stories, even more so than the "Amityville Horror" House downstate. Many historical sites offer guided tours, especially in the summer and around Halloween, but a few places (that we'll leave out) are on private land and closed to the public.
Note: This is not a bunch of hayrides with fake graves and people in creepy clown costumes jumping out to make you scream.
If you want real scares that will make the hairs on the back of your neck stand up, then grab a flashlight and enjoy our list of truly haunted places in Upstate NY.
YouTube video still
This YouTube video still shows Vale Cemetery in Schenectady.
ADIRONDACKS REGION
Barkeater Chocolates (North Creek)
The Haunted History Trail of New York State says the Barkeater Chocolates building, circa 1880, is a hotbed for unexplained sounds including footsteps and voices. Employees have even named a ghost Miranda, claiming she likes the room hot and would turn the thermostat up to 85 degrees until they taped the thermostat dial to keep it from moving. Guided tours are available by special appointment or at fall events.
>> More info
Big Moose Lake (Adirondacks)
The story goes Grace Brown was murdered while staying at a cabin with Chester Gillette, who drowned her in the lake. Witnesses say they've seen her spirit re-enacting the "American Tragedy" or seen her face in the water, or felt wet chills.
»  More info
Jim McKnight | AP
A plaque was put up in 2006 to mark the centennial of the murder of Grace Brown by Chester Gillette at Big Moose Lake.
Brightside Hotel (Raquette Lake)
Only accessible by boat from the Town of Raquette Lake through Duck Bay to Indian Point, this secluded hotel is "very busy" with paranormal activity, according to the Mohawk Valley Ghost Hunters. Reports range from beds shaking and visions of bluish orbs to a female apparition waiting in her bedroom for her husband, who disappeared on the ice in the 1970s. The Brightside has even designated a "Ghost Room" and tells tales of the original owner, J.O.A. Bryere, who allegedly buried some bodies under the basement while he also worked as the county coroner in the 1800s.
Fort Ticonderoga (Ticonderaga)
Ghosts have been reported at the former site of many battles in the French and Indian War and the American Revolution. One  legend  says General "Mad" Anthony Wayne's mistress Nancy Coates drowned herself in Lake Champlain when he left her for another woman, and her apparition can be seen running after Wayne or floating on the water. Others say they've heard sobbing or seen artifacts in locked cases moved around. Throughout the months of Sept. and Oct., the site offers several corn maze events (including night tours by moonlight for extra fun).
Fort William Henry Museum (Lake George)
Ghost  tours  are offered at Fort William Henry from May through October, telling stories of victims of the French and Indian War that were investigated by "Ghost Hunters." Spirits even have charming nicknames, like Limper (who creeps with uneven footsteps) and the Slammer (who slams doors, of course).
Hotel Saranac (Saranac Lake)
"Hey": The Press Republican reports the Adirondack Park Paranormal Society recorded several EVPs (electronic voice phenomenons) during a 2015 investigation at the 1920s hotel. Other unexplained phenomena include doors closing unexpectedly, voices singing, a male specter in a top hat, and heavy feelings or energies. Feel free to stay for a night and join them.
Long Island Campgrounds (Bolton Landing)
At the south end of Lake George  is a ghostly bride, some say, looking for her husband after they were murdered while sleeping on their honeymoon in the 1960s.
» More info
Sagamore Hotel (Bolton Landing)
Haunted America Tours once named this historic resort one of the top 10 most haunted hotels in the U.S. Built in 1883 and now listed in the National Register of Historic Places, several ghosts have been reported -- the most spooky of which is a little boy who used to sell golf balls to the pro shop until he was hit by a car. Golfers say they've seen him chasing or even taking their golf balls, flinging them from behind a tree and laughing.
Teri Weaver | [email protected]
The Sagamore Resort on Lake George in Upstate New York is a century-old hotel in the Adirondacks.
Skene Manor (Whitehall)
Another haunted place near Lake George? Must be something in the water. The 1870s-built home, originally known as "Mountain Terrace," is supposedly haunted by the wife of one-time owner Philip Skene. Her spirit has been claimed to be seen near a fountain that was once where her body was buried.
The Anvil Inn (Fort Edward)
Built in the 1840s as a blacksmith shop, the popular dining spot provides unexpected entertainment when a female spectre allegedly turns lights and music on or off, or drops bottles on the floor.
CAPITAL REGION
Batcheller Mansion Inn (Saratoga Springs)
Civil War veteran George S. Batcheller built the mansion in 1883. Visitors to the converted inn, including The Albany Paranormal Research Society (APRS), have long reported seeing ghosts and other paranormal activity. Curious? You can rent a room and stay overnight to conduct your own investigation.
Canfield Casino in Congress Park (Saratoga Springs)
Saratoga's resort hotel and popular wedding venue has long seen reports of mysterious figures in wedding photos, hostile energy, objects moving or cold spots. SyFy's "Ghost Hunters" investigated the former Congress Spring Bottling Plant and Congress Hall (which now holds the  Saratoga Springs  History Museum), experiencing hair pulling, touching and an electromagnetic field on the third floor; others claimed they were slapped by a female specter in a Victorian dress or smelled cigar smoke that isn't there.
Forest Park Cemetery (Brunswick)
USA Today  recommends this abandoned 1800s cemetery, also known as Pinewoods, located outside of Troy and closed to the public -- though the gates and fencing have been removed. Shattered gravestones and a vandalized mausoleum may disturb you, but just think how disturbed the former residents must feel. Many report feeling cold spots or something that doesn't allow them to leave, as well as lighter phenomena like the sounds of children's laughter.
Loudon Cottage (Loudonville)
Supposedly you can see the ghost of Abraham Lincoln in this summer home owned by Clara Harris , the woman who sat next to the president when he was assassinated by John Wilkes Booth. Some of his blood stained her white satin dress and she kept it in the closet, only to one day see his spirit in a rocking chair, staring at it. The closet was bricked up, but reports later indicated sounds of gunshots and sightings of a young, blood-soaked woman with Lincoln. The cottage is not currently open to the public, but tours have been offered in the past.
NYS Capitol Building (Albany)
The Hauntings Tour takes visitors through the Capitol Building in October, telling  tales  of ghosts like a man who jumped to his death from the fifth floor in 1890, and Samuel Abbott, a nightwatchman who died in a 1911 fire (that mysteriously didn't burn any sacred Iroquois artifacts in the building).
David Lassman | syracuse.com
New York State capitol building in Albany. Great Western Staircase. Wed. Oct. 21, 2015.
The Knox Mansion (Johnstown)
The  Haunted History Trail  recommends this 42-room house built in 1889 by Charles Knox. Ghost tours and guided visits are offered, with experiences like flickering lights, mysterious footsteps, cold spots, spooky voices and visions of ghosts, like a late gardener who apparently only appears to children.
Vale Cemetery (Schenectady)
According to hauntedplaces.org , this 150-year-old cemetery allegedly has statutes that bleed from their eyes, ghostly figures that wander gravesites, and sounds of singing in an old church on the grounds. Themed public tours are offered on the first Sunday of the month from May through October, taking the morbidly curious through the victims of the Revolutionary War, the "Victorian Lady in Mourning" and others.
Yates Elementary (Schenectady)
Students at this K-6 magnet school have reported seeing children enter a locked door with a hidden staircase to a classroom for disabled students, according to  The Free George . Others have claimed to see ghosts in the bathroom or heard children's laughter when there are no kids on the grounds.
»  More info
CATSKILLS REGION
Burn Brae Mansion (Glen Spey)
"Burn Brae Mansion is one of my favorite places to stay when I am up here," "The Exorcist" actress Linda Blair once said. A mansion in the Catskills has reportedly been haunted by a variety of mysterious sights and sounds, sparking several paranormal investigations. You can stay overnight, book your own investigation or attend special events for fans of the supernatural.
Captain's Inn Point Lookout (East Windham)
The inn, previously known as Point Lookout Inn, was once the site of a murder. It's believed that  a couple checked into Room 12, but the woman never left because she was killed by the man she arrived with. Room 12's tainted past has resulted in patrons of the room reporting strange happenings such as foul odors, voices and flickering lights.
Murderers' Creek (Athens)
The creek, 1.5 miles from Hudson-Athens Lighthouse, is supposedly haunted by the spirit of Sally Hamilton, a young girl whose body was found mutilated and suffering from a broken skull under a bridge in the creek. Hamilton was the daughter of a prominent businessman and went missing prior to the discovery of her body. Boat rentals are available for haunted rides through Murderers' Creek.
The Shanley Hotel (Napanoch)
The Shanley Hotel, purchased in 1906 by James Louis Shanley, has been the site of many tragedies , including the death of all three of his children before the age of 1. His sister-in-law Esther died at the hotel, also, after becoming sick with influenza. Other rumors that plague the hotel involve accidental deaths and even murder. The hotel is said to have rocking chairs that rock on their own, mysterious clock chimes, voices, the laughter of children and more. The hotel has 35 rooms that can be booked for stay.
CENTRAL NEW YORK
Beardslee Castle (Little Falls)
A stone's throw from the Thruway (Route 90) is John Beardslee's home, built in the early 1800s, now a popular wedding destination -- especially for fans of the supernatural . Stories of hauntings from victims of the French and Indian War have persisted for decades, but other legends include ghosts of a woman named "Abigail" who died the night before her wedding, and Pop Christensen, the first owner of the castle when it was turned into a restaurant, who allegedly hung himself in the building.
Brae Loch Inn (Cazenovia)
This popular Scottish-themed inn and restaurant was originally the home of William Burr. According to  hauntedplaces.org , several rooms are haunted by visions that include a man in a kilt (known as "Scotty"), a young girl in a blue dress carrying a tray of candles and a shadowy male figure.
Bull's Head Inn (Cobleskill)
Built in 1802, this inn didn't stir up any spirits until the '60s when a bar was added and disturbed the spirit of Mrs. John Stacy, an anti-alcohol advocate who's  said  to knock silverware, glasses and more off tables. Visitors and investigators have reported seeing an apparition in a long white dress, hearing doors slam shut or even communicating via flickering lights.
Casey's Cottage (Mexico)
Mysterious occurrences are frequently reported at Casey's Cottage, located on Lake Ontario at Mexico Point State Park. Visitors say they've seen candles flying off the fireplace mantel, lights flickering, chandeliers swaying and translucent figures -- possibly including the cottage's namesake, William Casey.
Chittenango Landing Canal Boat Museum (Chittenango)
Chittenango is best known as the home of "The Wizard of Oz" author L. Frank Baum, but the dry docks along the Erie Canal are allegedly haunted  by victims of thieves and murderers, searching for justice.
Dennis Nett | [email protected]
The Dry Dock at Chittenango Landing Canal Boat Museum in Chittenango, Thursday July 27, 2017. The Landing was basically like a thru-way stop where repairs could be made on the canal. Canal blacksmiths would make all the fittings, nails and hinges for construction and repair of a canal boat.
Dr. Best House & Medical Museum (Middleburgh)
This "time capsule" of early medicine may be plagued by victims of archaic hospital procedures that are no longer practiced, or by the doctor and his family who died within the walls of the house. EVPs and other unexplained events have made this a popular place for "Haunted History Tours" in October .
Fingerlakes Mall (Auburn)
This CNY shopping mall says ghost investigators have recorded more than 200 EVPs and video of entities since a late-night watchman allegedly ran out terrified after his first "encounter." You can book your own ghost hunt and see for yourself.
Erie Canal Museum (Syracuse)
Several ghosts allegedly haunt the Erie Canal Museum , including arguing men, a woman who was killed in the building and children in the courtyard. Shadow Chasers recorded pictures of orbs, lights turning on and off and spooky noises in a 2012 investigation.
Grapevine Farms (Cobleskill)
According to Haunted History Trail , this 19th century farmhouse is now a gift shop and venue for weddings and banquets, but four ghostly spirits still live there. Encounters include ghostly children running through the halls; investigations and tours can be booked.
Fort Ontario State Historic Site (Oswego)
This "Guardian of the Northern Frontier" was a fortress for U.S. military for centuries. Now it's a creepy/fun place to visit, featured on "Ghost Hunters" with phenomenon ranging from strange lights and music to a woman in an upstairs window or the sound of a child calling his cat. The fort hosts a ghost hunt in mid-October every year.
Carolyn Thompson | AP
In this April 15, 2016 photo, a building at Fort Ontario State Historic Site in Oswego, N.Y., is shown. The 1755 British-built fort is part of New York's Haunted History Trail, which maps out places where there have been claims of paranormal activity and invites tourists to see for themselves.
Herkimer Home State Historic Site (Little Falls)
Revolutionary War General Nicholas Herkimer built this Georgian Mansion in the Mohawk Valley in 1764. Considered a hero for defending Fort Stanwix from British red coats, he was wounded in battle and died at his home days later. The home is supposedly haunted by ghostly voices  and footsteps and even a flying candlestick. Site tours are only offered during a few months of the year.
Hyde Hall (Cooperstown)
Did Juliette Gordon Low, Samuel F.B. Morse and Alice Lawless ever really leave his 19th century mansion? Stories of a curse and other not-kid-friendly hauntings are covered in summer and October "Hyde & Shriek!" ghost tours.
1890 House Museum (Cortland)
The Atlantic Paranormal Society (TAPS) investigators from Syfy's " Ghost Hunters " also investigated this home where six members of the industrialist Chester Wickwire's family died. People that have spent the night in the house hear strange noises that sound like ghosts, making "Spirits in the Castle" tours a fun visit in October.
Onondaga County Criminal Courthouse (Syracuse)
A woman named Claire allegedly haunts the former site of the  Syracuse  Police Department parking garage after she jumped to her death in the 1950s when she discovered her cop boyfriend was cheating on her with another woman. Word is people sometimes see or hear her when working late at night on the top and bottom floors of the courthouse.
Otesaga Resort Hotel (Cooperstown)
According to  NBC , the more than a century old hotel near the National Baseball Hall of Fame was the private Knox School for Girls from 1920 to 1954. Stories of seeing ghostly children playing, giggling or even calling people's names out -- especially in rooms 307 and 585 -- led to an investigation from SyFy's "Ghost Hunters" who confirmed "friendly spirits" exist there. Like a female Casper.
David Lassman | The Post-Standard
The Otesaga Resort Hotel in Cooperstown, N.Y.
Rome Capitol Theatre (Rome)
For decades, attendees at this CNY music-and-movie venue have reported seeing shadowy figures, doors opening and closing or hearing sounds of an organ (when there was no organ).
Seward House Museum (Auburn)
Haunted History Tours are offered in October at the historic home of former U.S. Secretary of State and New York Gov. William H. Seward, including "grisly supernatural tales that permeate Auburn's local history and legends."
Split Rock Quarry (Solvay)
In 2007, the Ghost Finders Association of Central New York claimed it found evidence of  ghosts at the quarry  where at least 50 men died in a 1918 explosion; 15 of them were never identified and buried in a common grave. Stories include reports of strange colors and lights and an exorcism performed there.
Sylvan Beach Amusement Park (Sylvan Beach)
Syfy's " Ghost Hunters " found "significant" paranormal activity in 2012 at this classic amusement park and its nearby Yesterday's Royal restaurant-hotel. The park is open from May to October, with periodical "park after dark" tours of the spookiest places,
The Farnam Mansion (Oneida)
Eight people died in the 19th century Victorian mansion, and guests at the former inn say they've seen human and animal spirits, heard ghostly voices or seen objects moving on their own. In 2013,  WRVO  interviewed the owners of the privately owned house about their paranormal experiences while living there. In the past, the owners have hosted guided tours and once opened their home to an investigation by the New York Shadow Chasers, who found evidence of paranormal activity there in 2011.
The Landmark Theatre (Syracuse)
The Salt City's most famous haunted venue is this theater, home to a woman named Clarissa since she fell off a balcony to her death in 1930. The theatre continues to host various productions throughout the year.
13 Curves (Onondaga Hill)
On Cedarvale Road, 60 years ago, a young married couple were thrown apart in a crash and died along the snaky drive. People have claimed to have seen the bride, especially on Halloween, wearing white and glowing as she floats above the road, looking for her husband.
Utica Lunatic Asylum (Utica)
The Utica Psychiatric Center's " Old Main " periodically reopens to the public for tours of the former lunatic asylum.  Stories  of forced lobotomies and other extreme medical procedures -- such as the Utica Crib, a coffin-like wooden bed with a cage around it --has been believed to be haunted by former patients for years.
Wayside Irish Pub (Elbridge)
For half a century, paranormal activity  has been reported at the  former Munro House , including a transparent woman in a long dress named Sara, believed to have hung herself on the third floor. Another poltergeist named Harry and original inn owner Squire Munro add to the fun, giving patrons touches, pokes, hair pulls and cold sensations.
Mike Greenlar | syracuse.com
Paranormal Investigators of Central New York owner Shawn Davis positions an infrared night vision ccd camera on the third floor of the Wayside Irish Pub, considered a hot spot for haunted activity.
FINGER LAKES REGION
Allegiance Bed & Breakfast (Mount Morris)
In Livingston County, you can talk to the living dead by booking an overnight stay at this 19th century B&B that was once featured on the "Today" show. The mini-mansion is named after Mount Morris native Francis Bellamy, who wrote the Pledge of Allegiance, but the  Haunted History Trail  says ghosts named Karen and Ray apparently enjoy interacting with guests.
Belhurst Castle (Geneva)
Lots of ghost stories surround the Belhurst Castle, including an opera singer named Isabella who died when a secret tunnel collapsed and a former caretaker, Dick O'Brien, who still walks the stairs or sits in his favorite chair more than 45 years after his death. Staff and guests also report showers turning on and off, bottles and glasses flying, tablecloths tied to chandeliers, and sounds of children (especially among pregnant visitors).
Fainting Goat Island Inn (Nichols)
The Haunted History Trail says this former railroad hotel built in the late 1800s boasts a variety of unexplained experiences, including visions of two women having tea in the Fainting Room, footsteps heard on a staircase that no longer exists, and a little boy moving a chair and spilling gumballs. Haunted tours and ghost hunts are available by appointment -- plus an overnight stay if you're courageous enough.
Lakeview Cemetery (Penn Yan)
Yates County residents claim they've seen the "Lady in Granite," a ghost of Matilda Gillette, on her family's gravestone in Lakeview Cemetery. According to the Haunted History Trail , legend has it that over time her whole image will be formed and she will be free to haunt the local community.
Museum of Wayne County History (Lyons)
Featured on Syfy's "Haunted Collector," the former Wayne County Jail and sheriff's residence is now a museum offering historical tours and special ghost busting events in October. According to the Haunted History Trail, the only man hanged in Wayne County was William Fee, right in the jail in 1860.
Parkview Restaurant (Owego)
Zagat  recommends stopping in Tioga County for one of the nine haunted restaurants and bars in the U.S. worth a visit. Built in 1867 and renovated in 2011 by owner Beth Johnson, the Irish pub features mysterious voices recorded by ghost hunters. For those that dare to spend the night, the Parkview is currently undergoing renovations to open up 11 "early 1900's style" hotel rooms.
Seneca Falls Historical Society Museum (Seneca Falls)
In 2011,  Paranormal Investigators of Central New York  said they recorded sounds of two ghosts named Helen and Mary talking. They returned and asked the women to move a ball on a table, and it rolled right into one investigator's lap.
Kathe Harrington for nyup.com
Seneca Falls Historical Society Museum is a three-story, 23-room, Queen Anne Style home on Cayuga Street.
Spook Hill (Middlesex)
Ready to get goosebumps? In Yates County, if you drive your car along Route 364 to Middlesex, then turn left on South Vine Valley Road and left on Newell Road, you'll find a big hill where your car rolls backwards  up  the hill. Look for Spike Road down the hill, stop just before the sign and leave your car in neutral to get this spooky experience. Legend has it the site is near an old Native American burial ground.
The Erie Mansion B&B (Clyde)
Seven miles east of Lyons is a bed-and-breakfast frequented by tourists and ghost hunters. Word is the original inhabitants of the house haunt the grounds , as well as a few more spirits allegedly overstaying their welcome at the B&B.
The Naples Hotel (Naples)
The Historic Naples Hotel has been "keeping travelers happy since 1895" -- so happy, that some refuse to leave. The resort boasts 32 rooms where guests can stay, though they may have to share the space with half a dozen friendly spirits, including a man named Topper and a woman with her children, that turn lights on and off, move pictures and more. Aside from ghostly stays, the haunted hotels hosts karaoke and live music nights.
William Phelps General Store and Home Museum (Palmyra)
The Phelps store and Palmyra Historical Museum offer double the spooky fun, with evidence of spiritual happenings recorded by several groups of investigators. Ghost hunts can be booked year-round for anyone hoping to hear strange noises and see ghostly cats.
In this April 15, 2016 photo, a room inside the Palmyra, N.Y., Historic Museum which has added ghost hunts to its educational tours is shown.
HUDSON VALLEY
Laurel Grove Cemetery (Port Jervis)
Cemeteries are the final resting place of many souls, but some of those souls are still restless. Some say Laurel Grove Cemetery is haunted by the vision of a woman dressed in a flowing white gown. The woman appears from behind a mausoleum and glides along the Neversink and Delaware Rivers before disappearing into the mist.
Miss Fanny's Victorian Party House (Wappingers Falls)
The three-story farm house featured on TV shows like "My Ghost Story" and "Haunted Collectors" is privately owned, but the owners share their home with spirits that open and close doors, manifest in apparitions and disappear into walls. The owners make the home available for private parties and periodically host public events.
Pine Bush House B&B (Pine Bush)
The rooms in the 1905 Victorian home all appear serene and peaceful but are rumored to be haunted by a ghost named George on the third floor, the sounds of people walking upstairs and phantom laughter. The home is open for select weekends and holidays throughout the year.
Pollepel Island (Bannerman Island)
The island, on the banks of the Hudson River, is said to be haunted by the spirits of Native Americans and Dutch settlers. Walking tours of the island are available on Saturdays and Sundays from May through October.
» More Info
Silvio's Villa (Warwick)
As featured on Syfy's "Haunted Collector," this 18th century building is said to be home to a woman who was murdered in 1972 -- possibly by her brother, who took his own life a decade later on the spot where Table 24 now sits. Enjoy a meal in the Italian restaurant, have a drink in the cocktail lounge, or enjoy other events while hearing all the tales.
Spook Rock Road (Hudson)
"Try to Scare Me" says a popular nature spot near Claverack Creek is known as Spook Rock Road because people claim to hear low moaning sounds and sometimes even see a Native American princess looking for her forbidden lover. Legend has it the couple ran away when her father promised her hand in marriage to a warrior from a neighboring clan, and it angered the gods who caused flooding, killing the star-crossed lovers.
NORTHERN NEW YORK (NORTH COUNTRY)
Burrville Cider Mill (Watertown)
The Burrville Cider Mill offers freshly pressed sweet apple cider and fried cider donuts so good the previous owners don't want to leave. The mill is supposedly haunted by the ghost of Captain John Burr, the original owner of the cider mill, and Homer Rebb, who owned it in the 1940s. The ghosts are said to make lights flicker, move around objects in the gift shop and even smoke cigars.
Old Stone Barracks (Plattsburgh)
The Old Stone Barracks were once part of the Plattsburgh Air Force Base, which saw its last remaining units leave in 1995. The building, built in 1838, is said to have been the site of several suicides, and the shadowy figures of individuals dressed in period clothing are said to roam the halls. The site has been restored and transformed to be the home of the Valcour Brewing Company, but the ghosts may still take up residence within structure.
Hummingbird Home (Plattsburgh)
Want to spend the night in a haunted mansion? This 1895 Queen Anne Victorian mansion was once used as a funeral home with an embalming room and an operating casket lift, which still remains. The Haunted History Trail says visitors often report an "energy" in the house, sometimes even seeing or hearing things that aren't there.
>> More info | Booking
Spanky's Diner (Massena)
If you're up for sharing a meal with ghosts, then Spanky's Diner might be worth a visit. Patrons of the family-owned restaurant have claimed to see orbs with faces and apparitions. One woman also claimed to have had her shoelaces tied together while she was eating.
Thompson Park Vortex (Watertown)
Thompson Park allegedly contains a "vortex" to the past, where visitors are mysteriously transported to another portion of the park after a brief disappearance. Northern NY Shadow Chasers investigated the location in 2007, finding no evidence of a time warp -- but unusual EMF readings in a grid pattern could explain confusion and hallucinations. It's unclear what causes the EMF mystery, but the city recently celebrated its claim to fame with a sign in the park for "Watertown's Area 51."
SOUTHERN TIER
Devil's Elbow (near Binghamton)
Devil's Elbow is a dangerous curved road on Route 17, approximately 15 miles east of Binghamton. The road is the site of several accidents and deaths and is supposedly haunted by a lady in a white coat who was killed in a crash there. She appears on the side of the road, shivering, trying to find her way home.
Elmira Prison Camp (Elmira)
The campus, which was once the Elmira Civil War Prison Camp , is still home to the prisoners (who nicknamed the camp Hellmira) that once perished there. In all,  2,963 prisoners died at the camp from causes such as insufficient food, typhoid, smallpox and inadequate medical care. The camp is open for tours on Saturdays.
Library of Congress
Roll call at Elmira Prison Camp.
Roberson Mansion (Binghamton)
The Roberson Mansion, part of the Roberson Museum and Science Center, was built in 1904 for businessman Alonzo Roberson Jr. and his family. Visitors to the mansion have reported meeting him in the elevator , mysterious footsteps and weird feelings that they are not alone or are being watched. After his death in 1934, Alonzo Jr. left the mansion to the community for educational purposes.
WESTERN NEW YORK
Dunkirk Lighthouse (Dunkirk)
Several shipwrecks in Lake Erie, off the coast of Dunkirk, may be the explanation for paranormal activity at this historical site near Chautauqua. Guided investigations are offered , along with a lighthouse tour where amateur investigators can test their equipment.
Durand-Eastman Park (Rochester)
Legend has it the park is haunted by a "White Lady," the ghost of a woman who once lived in the 3 Lakes Pavilion (also known as the White Lady's Castle) near Lake Ontario. According to  NYFalls.com , she lost her daughter (to kidnapping, murder or ran away) and continues to search for her while dressed in all white. Rochester native Frank LaLoggia turned the tale into the 1988 movie, "The Lady in White," starring "Inception" actor Lukas Haas.
Genesee Falls Inn (Portageville)
This Victorian-era B&B in the Niagara Falls region has a history of deaths (suicides, fires, a drowning) that may have left spirits with unfinished business. The Haunted History Trail says guests who stay overnight have reported seeing a child in period dress, flashlights turned on and off, and the late caretaker who still closes the door and locks it. Ghost tours and paranormal investigations can also be scheduled.
Haunted Bergen House (Bergen)
This triangle-shaped property may be one of the most haunted places in the Niagara region, with at least a dozen regular ghosts including a woman walking up the driveway, a spirit named "black" creeping up walls, and disembodied voices. The owners regularly welcome ghost hunts and paranormal investigations to help finance its restoration, sharing bone-tingling stories such as legends of witches' rituals in the area.
Hinsdale House (Hinsdale)
The Hinsdale House may be one of the most haunted places in Western New York, according to WGRZ . The 2000 book "Echoes of a Haunting" first called attention to the residence where a couple reported many poltergeists in the 1970s, prompting multiple exorcisms from a St. Bonaventure University priest, Father Alphonsus. Today, legends include a pair of brothers who allegedly lived in the house and raided passing stage coaches, killing the occupants and burying them in the hills nearby.
Iron Island Museum (Buffalo)
A former church and funeral home, this museum in the Iron Island neighborhood of Buffalo has been featured on "Ghost Huntrers" and the Discovery Channel's "Ghost Lab." Among the many spirits said to haunt the building is Edgar Zernicke, a.k.a. "Charlie the Ghost," whose cremated remains were left in the basement.
Pillars Estate (Albion)
This 19th century Victorian mansion is reportedly haunted by a woman in white, standing by the lake with a parasol, and the voice of a child looking for someone to play Hide-and-Seek with. Groups can rent the space for a meal and a guided ghost tour.
Rapids Theatre (Niagara Falls)
A popular WNY concert venue is also one of the region's most haunted, featuring voices, invisible footsteps and actual ghost sightings. Featured on "Ghost Hunters," the theater offers guided Ghost Hunts with Paranormal Crossroads Live allowing amateur investigators to use EMF readers and other equipment.
In this April 14, 2016 photo, General Manager Marc Violino stands outside The Rapids Theatre in Niagara Falls, N.Y. The concert venue is part of New York's Haunted History Trail, which maps out places where there have been claims of paranormal activity and invites tourists to see for themselves.
Red Coach Inn (Niagara Falls)
"The Loveboat" actor Bernie Kopell famously shared the tale  of his encounter with a female ghost at the Red Coach Inn on the Biography Channel's "Celebrity Ghost Stories" in 2013. Guests can stay in the haunted B&B year-round.
Seymour Place (Batavia)
See more at the Seymour Place, a supposedly haunted building originally built in the 19th century as a bank. Guided tours are available with ghost stories, including spirits by the bar area, white shadows, phantom smells of cigar smoke, and even sounds of someone saying "peek-a-boo."
Rolling Hills Asylum (East Bethany)
If you're traveling in Western New York, the Rolling Hills Asylum located roughly halfway between Canandaigua and Buffalo is worth a stop. Featured on "Ghost Hunters" and "Ghost Adventures," patients that died in the mental institution are still said to roam the halls and include a seven-foot giant named Roy.
The Van Horn Mansion (Burt)
A woman named Malinda Niles Van Horn died a year after marrying James Van Horn Jr. in 1836, but she still refuses to rest in peace. Doors slamming, sounds of whistling, smells of tobacco and perfume, lights flickering and other phenomena have led to theories that she was murdered, committed suicide or died during childbirth or illness. Come in October for the Candlelight Tours, if you dare.
Statler City Hotel (Buffalo)
The Greater Western New York Paranormal Society (GWNYPS), known for the docu-series "Behind the Shadows," regularly leads ghost tours of this 1923 hotel, built by Ellsworth Statler, where some guests apparently never checked out.
Wildwood Sanitarium (Salamanca)
Near Allegheny State Park is a sanitarium and bath house, opened in 1906 as a holistic healing center for chronic diseases before becoming a Tuberculosis Clinic. Today it's considered a "hotbed of undiscovered paranormal activity," with ghost hunts reporting EVPs, people being touched or pushed, and sightings of shadowy figures and glowing orbs.
Winery at Marjim Manor (Appleton)
Want some spirits with your spirits? Enjoy fruit wines or rent out a room and hear some ghost stories at this haunted house, featured on Travel Channel's "Most Terrifying Places in America." The winery occasionally hosts ghost hunts and paranormal events.
MORE SPOOKY FUN
Abandoned in Upstate NY: 12 creepy, fascinating places that have seen better days
Syracuse urban legends: 6 tales, myths and unsolved mysteries
Inside Rolling Hills Asylum: Creepy photos show tours of haunted NY building
Best haunted houses in Upstate New York
Haunted houses in Syracuse and CNY: Halloween fun, events
13 creepy stops to make on a haunted tour of Upstate NY
9 famous graves in Upstate New York: Lucille Ball, Mark Twain, Harriet Tubman, more
Use of and/or registration on any portion of this site constitutes acceptance of our User Agreement (updated 4/4/2023), Privacy Policy and Cookie Statement , and Your Privacy Choices and Rights (updated 7/1/2023).
© 2023 Advance Local Media LLC. All rights reserved ( About Us ). The material on this site may not be reproduced, distributed, transmitted, cached or otherwise used, except with the prior written permission of Advance Local.
Community Rules apply to all content you upload or otherwise submit to this site.
YouTube's privacy policy is available here and YouTube's terms of service is available here .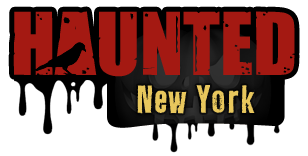 Featured Haunts
Scary Attractions
Haunted Houses
Ghost Tours
Farm Attractions
Pumpkin Patches
Glen Spey NY Haunted Houses & Halloween Attractions
Want to spend a scary evening in Glen Spey? Check our our list below for some of the best haunted houses near Glen Spey, NY!
Burn Brae Mansion
Location & Hours
573 High Rd
Glen Spey, NY 12737
You Might Also Consider
Honor's Haven Retreat & Conference
Donna R. said "I would like to share my experience being a member of Honors Haven Spa for the past two months. I had major back surgery six months ago and now I am able to use these facilities for the activities that I need to continue with the…" read more
in Health Retreats
Cruise Holidays
Vacation Packages, Cruises, Disney, Riverboat Cruises, Destination Weddings, Group and Escorted Group Travel, Caribbean and Europe Specialists. Travel Insurance. Personal Service with no service fees. read more
in Travel Services
The Paper Mill
For 150 years, the paper mills of Napanoch were part of the successful backdrop of industry that established the area. Our restaurant harkens back to the hard-working heritage of the local community and one of its founding… read more
in American (traditional), Venues & Event Spaces, Cocktail Bars
Ask the Community
Ask a question
Yelp users haven't asked any questions yet about Burn Brae Mansion .
Recommended Reviews
1 star rating Not good
2 star rating Could've been better
3 star rating OK
4 star rating Good
5 star rating Great
Select your rating
Overall rating
I love coming here. A few years back, I came for my first murder mystery dinner and since it's BYOB, I got drunk - fast. And I was completely off on the results! The cast and the owners of Burn Brae are really nice (I have since joined the cast)! The owners of Burn Brae are super friendly and have great stories to tell. You could seriously sit there for hours with them! And yes, I have sat there talking to them for hours - it's awesome! Also, the mansion and the grounds are absolutely beautiful. You could just keep walking around and exploring. Sometimes it does feel a bit creepy though especially with all the dolls around. Check it out if you ever want a nice weekend away!
Friendly hospitality, creative events, and faithful to the history. We've been several times and always come back for more.
We've been several times and always enjoyed it. From their trademark Murder Mystery events, Fright Walk around the grounds, to a private party. They always put in the extra effort to make sure you have fun.
Burn Brae Mansion is hosting a Halloween haunted walkthrough. It's called Dark Forest and it's something that most ages can enjoy this "Spooky" season. It was well done. The actors were great and made sure to have a good time with the scares. After you get your heart racing head out to the main area where there's a few tent shops open. As you meander toward the Stage ( where live music is being performed) you'll be able to have your pick of seating and outside heaters if needed. A local brewery has a stand pouring a couple local brews, some wine and cider. There are some light refreshments and finger foods as well. Come visit before the end of October. Gather the family
I went to Burn Brae Mansion with a group for a ghost hunting tour in November. I want to start off with the positives. The house was very cool and the owners were incredibly hospitable, and to tops the food was great! My rating comes from the group Destination Purgatory Paranormal Investigations that led our tour. We were promised ghost hunting equipment along with a fully edited video of our experiences. Our "ghost hunt" was cut short by a few events that we were promised "due to the cold" when in reality the tour guides were drinking and smoking (quite a few things...) the whole night. Our video was months late, poor quality, and did not include any of our audio. If there was a different group running the tours, I would go back in a heart beat. The experience with them, however, has turned me off.
Burn Brae is a beautiful country Victorian in upstate NY offering fun, bespoke events and stays. It's run by its owners who are a wealth of information and history, themselves. In addition to outdoor concerts, 'haunted' accommodations, and murder mystery dinner events, they offer on the best "Haunted Halloween Walk" in New York. Made up of actors and professional staging, it's a really fun, mildly-terrifying, themed event set outdoors and good for all ages, and it ends in a campfire-side hangout in the woods with music, local vendors, food and drinks. Not to be missed!!
Very rude host, mediocre food, spartan accommodations. Nothing spooky unless you're 5 years old, the mansion is not as impressive as in the photos online. There are dirty dishes and garbage on the deck in front of the side entrance. The Halloween stuff doesn't start until October but it's laying around the property.
I found this bed & breakfast when researching haunted places to take my girlfriend for her birthday. The Burn Brae Mansion checked off all the boxes I was looking for, creepy mansion, nearby cemetery, not too long a drive. We were seriously impressed. We were met by the owners upon arrival, and were told to make ourselves at home. We were the only tenants that night and were given free reign of the mansion and property. We had great fun exploring all of the rooms, and reading the experiences of past guests left around in various notebooks (a great idea!). The bedroom was very spacious and there was no shortage of interesting things to look at and investigate. Dinner was delicious, and the owners were very accomodating on dietary restrictions (my girlfriend doesn't eat pork). They also gave us directions to the cemetery where the original orders of the mansion were interred! It was sufficiently creepy, and we got some great pictures. Back to the mansion for a delightful night's sleep, followed by a delicious breakfast. We learned that the Mansion also hosts murder mystery dinners, and we made sure to get all the information. We will definitely go again!
last saturday, a group of friends and i stayed overnight at burn brae manor. it was my friend's birthday and he had wanted to stay at a "haunted' bed and breaksfast. he found burn brae, and so off we went. the home is beautiful, and the owners are extremely friendly. we arrived around 6pm, and got settled in our rooms (we stayed in the  motel down the hill, as the suites in the house were already taken). we had dinner in the house with the other guests - it was oktoberfest type foods. really delicious. after dinner and dessert, we went down the hill for the "ghost walk". there was a company doing a haunted house and their own version of a ghost walk with actors and stuff. after the activities, we joined the crew and owner for a bonfire. in the morning there was fresh eggs and sausages, and coffee/tea. we had such a great time. we did not see or  hear any hauntings, but another family that was staying there heard stuff and felt breathing on her face. i would really love to stay here again, maybe not so close to halloween so things are more realistic.
Went to one of those murder mystery dinners at the Burn Brae mansion.  The mansion is beautiful! The food was awful.  It was buffet style.  Chicken with mushrooms.  It was cut up chicken breast that appeared to be boiled with a can of mushrooms poured over it. Next dish was Swedish meatballs.  I think they were microwaved momma Lucia frozen meatballs.  Next was penne pasta with red sauce . I think it was supposed to be penne with vodka sauce. Could rolls were served on the table the kind you buy in a package in the bread section.  The murder mystery was ok.  Thank God we went out after to eat some good food.  If this place wants to make it they better hire someone to cater for then or they will fail miserably!
1 other review that is not currently recommended
People Also Viewed
Trails End - Recreation
The Hotel Belvidere
Roebling Inn on the Delaware
Alice's Lakeshore Bed and Breakfast
Stickett Inn
Inn At Stony Creek
Pine Bush House
Inn At Lake Joseph
Hudson Valley Rose
Fox & Bear Lodge
Best of Glen Spey
Things to do in Glen Spey
Other Bed & Breakfast Nearby
Find more Bed & Breakfast near Burn Brae Mansion
People found Burn Brae Mansion by searching for…
Hotels And Motels Glen Spey
Browse Nearby
Things to Do
Thrift Stores
Bed & Breakfast Near Me
Place to Stay Near Me
Related Cost Guides
Town Car Service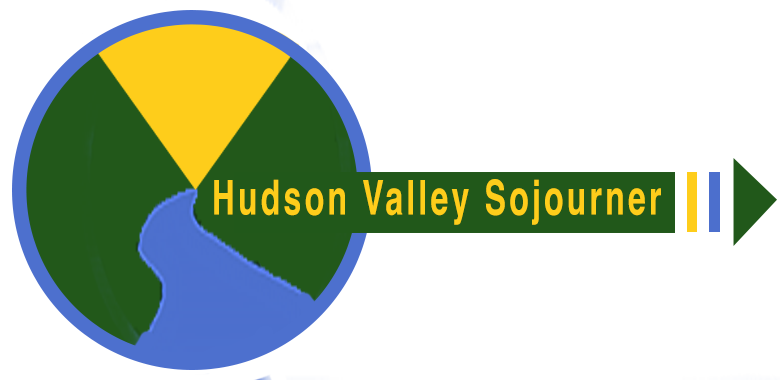 New Entries
Trending Entries
Popular Destination Lists
All Listings
Places To Start
Popular Lists
Find Your Passion In The Hudson Valley
Farms and Orchards
For The Table
A Place To Stay
Dining & Restaurants
Weddings and Events
Hudson Valley History & Nostalgia
Listings By County
Submit A Free Event
Burn Brae Mansion | A Paranormal Bed & Breakfast Experience
Burn Brae Mansion sits on over 20 wooded acres at the foot of the Catskill Mountains. The grounds are lush with streams, open fields and walking trails, one of which leads to the historic Glen Spey Cemetery, final resting place of the original owners.
Nearby activities include Bethel Woods Center for the Arts and Woodstock Museum, Monticello Racetrack and Casino, national historic sites, river rafting, hiking, golfing, skiing, shopping, crafts, antiques and flea markets.
Spending the night at Burn Brae Mansion is a unique and memorable experience for all ages and interests. Packages include a home-cooked dinner and full breakfast including fresh-baked bread and eggs from our own chickens. Overnight guests are also invited to take a guided tour of the mansion, including the Attic of Curiosities. Tours are exclusive to our overnight guests. The Inn is BYOB.
There are accommodations available in either the Mansion, open year-round, or the Stables Motel, open April through December.
Burn Brae Mansion offers a totally unique paranormal experience. Gather your friends for an authentic, private paranormal investigation. Your group will work side-by-side with expert paranormal researchers and have access to state-of-the-art ghost hunting equipment. Your investigation and the results will be filmed and edited into a professional video that will be yours to keep. Burn Brae Mansion has been the subject of numerous paranormal investigations and can be booked by ghost hunting groups for private research upon request and availability.
BE A PARANORMAL INVESTIGATOR Burn Brae Mansion offers a totally unique paranormal  experience.
Gather your friends for an authentic, private paranormal investigation. Your group will work side-by-side with expert paranormal researchers and have access to state-of-the-art ghost hunting equipment. Your investigation and the results will be filmed and edited into a professional video that will be yours to keep.
Accommodations
The Singer Suite sits atop a magnificent spiral staircase and boasts three beautifully decorated bedrooms, one with an adjoining bath, off a private hallway, with two recently renovated bathrooms at either end. A splendid Victorian sitting room is shared by guests of the suite and can either be locked off or opened to include guests of the MacKenzie Suite for groups traveling together.
The MacKenzie Suite is accessible from the grand staircase in the heart of the house and features three bedrooms and one bath on two levels. A spectacular master bedroom overlooks the front yard through original stained glass windows with two quaint bedrooms on the third floor, and a newly renovated Victorian bath at the foot of the carved staircase.
The Stables Motel, a 12-room motor lodge that was converted from the original stables, features accommodations for two, three or four guests per room, each with private bath and country decor.
Burn Brae Mansion History
Burn Brae Mansion was built in 1907 by Margaret Ross MacKenzie Elkin as part of the estate of George Ross MackKenzie, third president of the Singer Sewing Machine company, who made his fortune as confidant and advisor to Isaac Merritt Singer, the company's founder.
Upon George's death in 1892, with an estate valued at $3.5 million, seven of his children built elaborate summer mansions in Glen Spey. Margaret and her husband Charles Elkin built Burn Brae Mansion as the last family mansion and one of only three still surviving. It is believed that the house was designed by prominent architect Henry J. Hardenberg, who worked on a number of projects for Singer executives.
Margaret continued her father's tradition of donating to many charities, and she enjoyed throwing lavish parties. She outlived several of her children, as did her parents, including her daughter Elsey, named for her grandmother, who died at 9; her namesake Margaret; Charles Jr. who died at 34; and grandbaby Levi, who died upon birth.
Charles Elkin was an engineer and inventor and held several patents including the Elkin Hose Clamp and for the mouthpieces on pipes and cigars. He also had a spring water bottling works behind the mansion near the woods. He was an accomplished organist.
Burn Brae Mansion has had five owners since the Elkins, and over the years it has served as a boarding house, a tea room during prohibition, and a bed and breakfast. The current owners, Mike and Pat Fraysse, have lovingly restored the character of the home and brought back many of the original elements. They currently operate the house as a bed and breakfast, along with a 12-room motel on the site of the former horse stables.
At least the last two owners – whose combined ownership spans more than four decades – and their guests, have reported unexplained occurrences, such as doors opening and slamming, children's voices, balls bouncing, and the apparitions of a woman in white, a man in turn of the century clothing, and a more modern man in overalls. Visitors also often report the sounds of animals when no animals are present and the distinct sound of an organ playing, when there is no organ in the house.
More recently, an elderly couple in their 90s, the Hapijs, both died in the house. Guests say that they can still see them from the front yard playing chess by the big window, hear his classical music and smell her daily baking.
Share this!
Looking for proof that the spirit world exists, participate in several ghost hunts across the state and maybe you'll receive an answer. Some places let you roam free looking for spirits, other places guide you as a group using equipment that might detect the presence of spirits.
Haunted Inns
Haunted Dining
Guided Tours
Creepy Locations
Apply Clear
Chautauqua/Allegheny
Finger Lakes
Greater Niagara
1000 Islands-Seaway
Capital/Saratoga
Central New York
Hudson Valley
1867 Parkview Inn
Bull's Head Inn
Burn Brae Mansion
Casey's Cottage at Mexico Point State Park
Chittenango Landing Canal Boat Museum
Dunkirk Historical Lighthouse & Veterans Park Museum
Erie Canal Museum
Fainting Goat Island Inn
Fingerlakes Mall
Fort Ontario State Historic Site
Fort William Henry Museum
Graestone Manor Bed and Breakfast
Grapevine Farms
Historic Palmyra WM. Phelps General Store & Historic Palmyra Historical Museum
Iron Island Museum
Ivy league psychic academy, lockport cave.
Montgomery County Old Courthouse
Museum of Wayne County History
Old Stone Fort Museum
Park After Dark Ghost Tours
Phelps Mansion Museum
Pratt Event Center
Roberson Mansion
Rolling Hills Asylum
Seymour Place
Starr Clark Tin Shop and Underground Railroad Museum
The 1890 House Museum
The Brae Loch Inn
Request a Haunted History Trail of New York State brochure and visitor guides from each county on the trail.
View digital brochure Get Brochure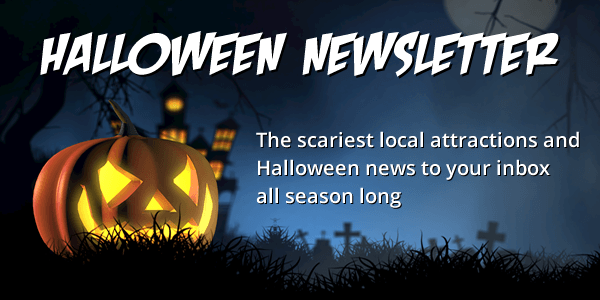 Haunted Trails
Browse By State
Advertise With Us
Set Your Location
Haunted trails near glen spey, ny cookie -->, share your review.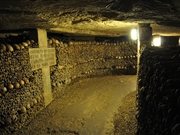 Newsletter Signup
Subscribe now to receive upcoming events, scary good savings & more this Halloween season!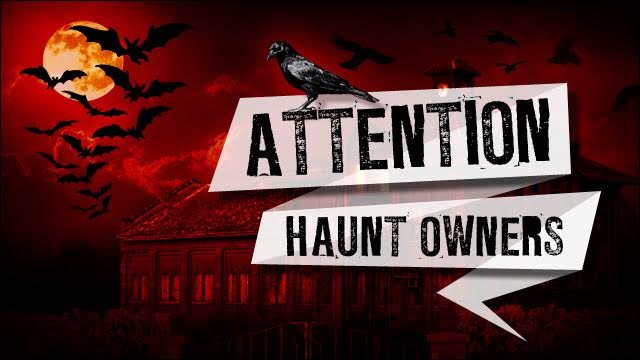 Select a State
Glen Spey, NY
Haunted Houses
Burn Brae Mansion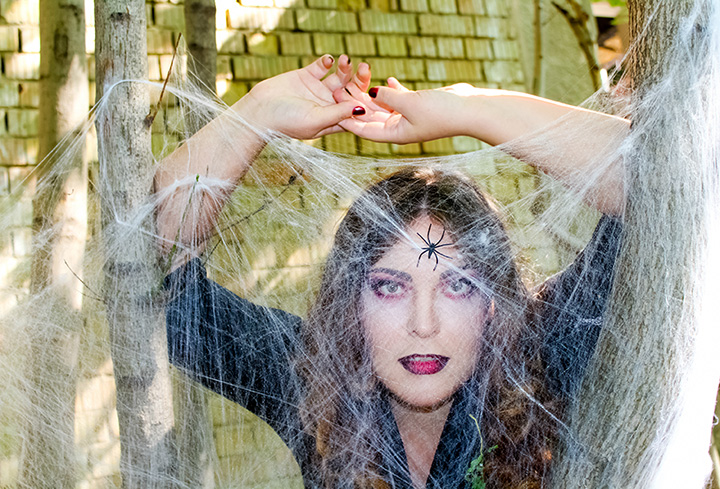 Pure Terror Scream Park
TerrorDome Haunted Scream Park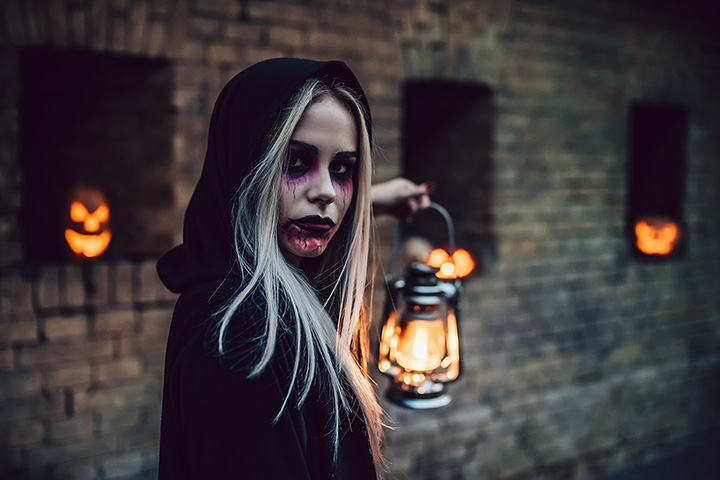 Scream If You Can Haunted House And Hay Ride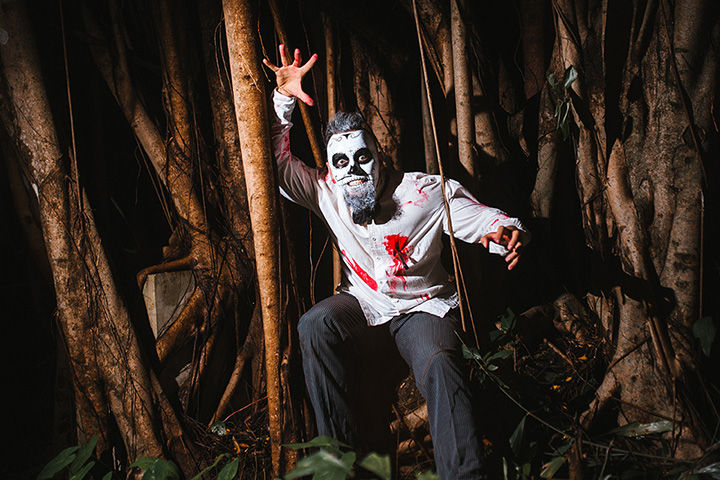 Kevin McCurdy's Haunted Mansion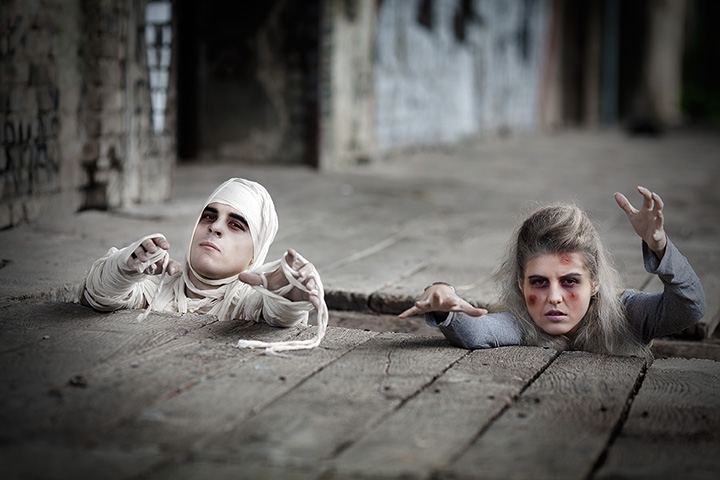 Headless Horseman Hayride and Haunted House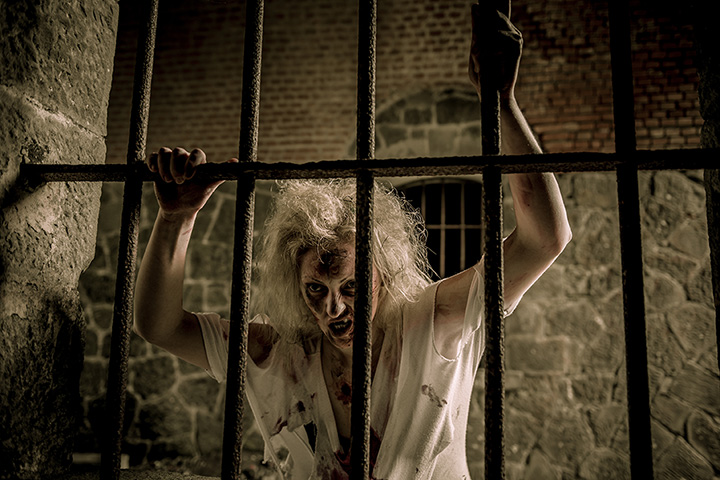 The Barn Of Terror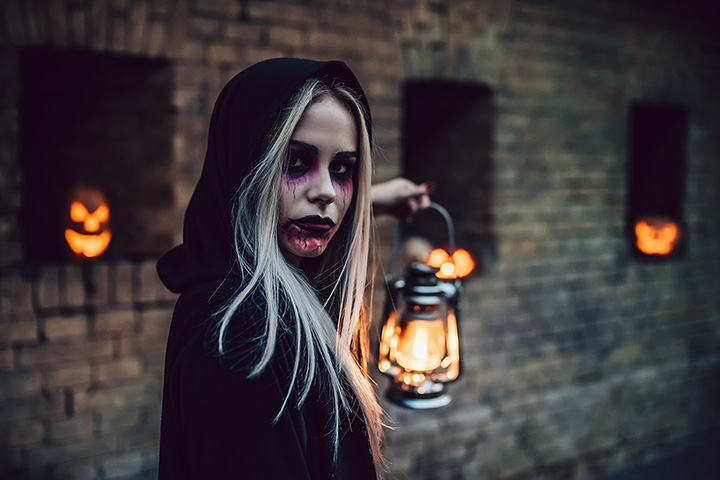 Van Cortlandt Manor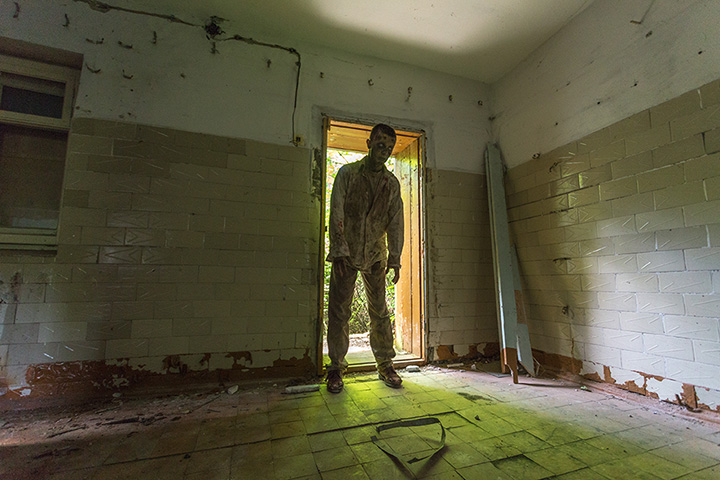 Horseman's Hollow Haunted House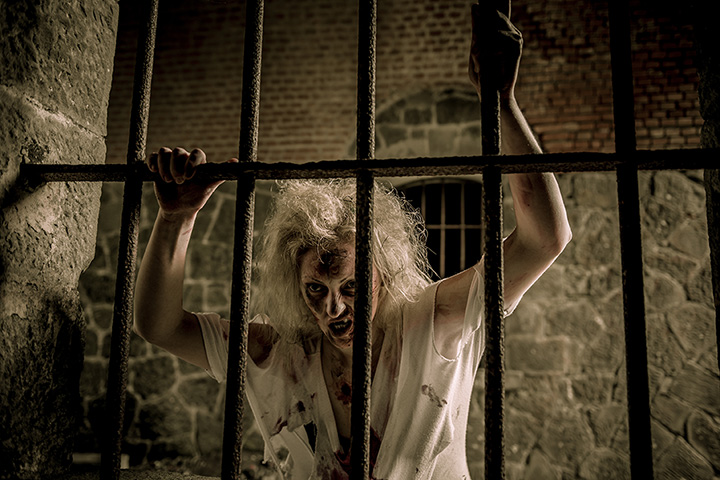 Scared By the Sound Haunted House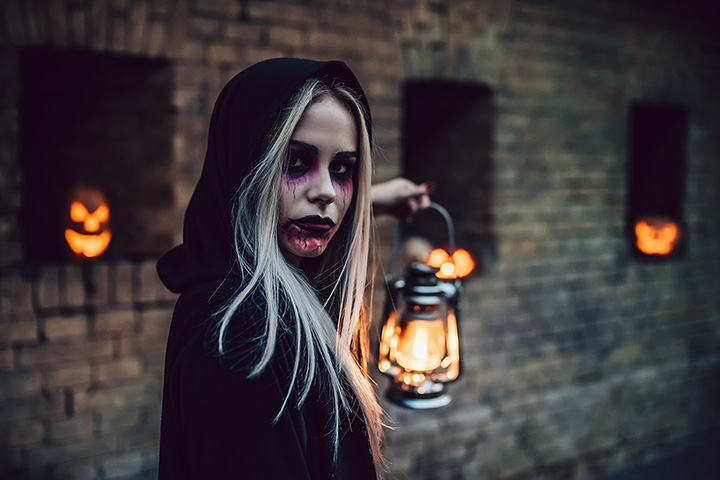 Grims Mortuary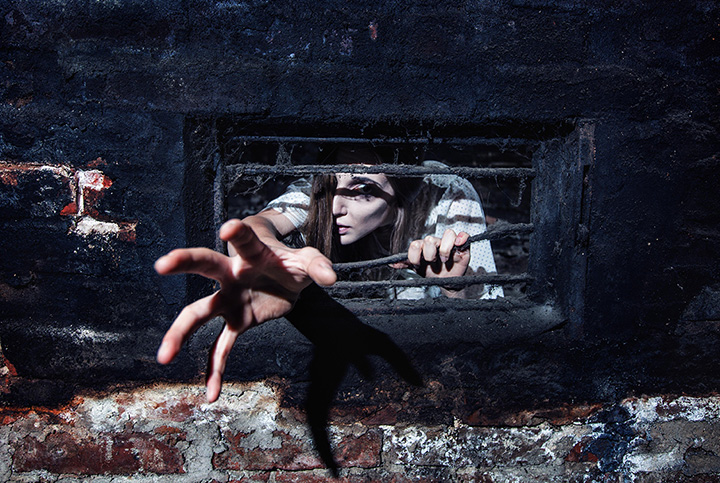 Bane Haunted House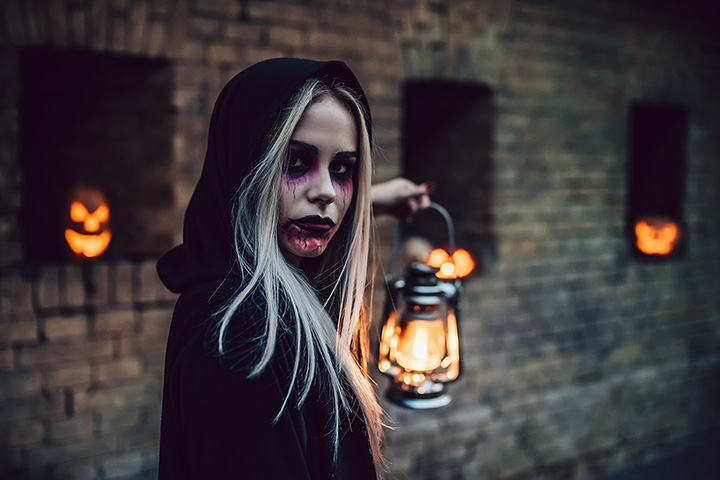 NYC St. Patrick's Haunted House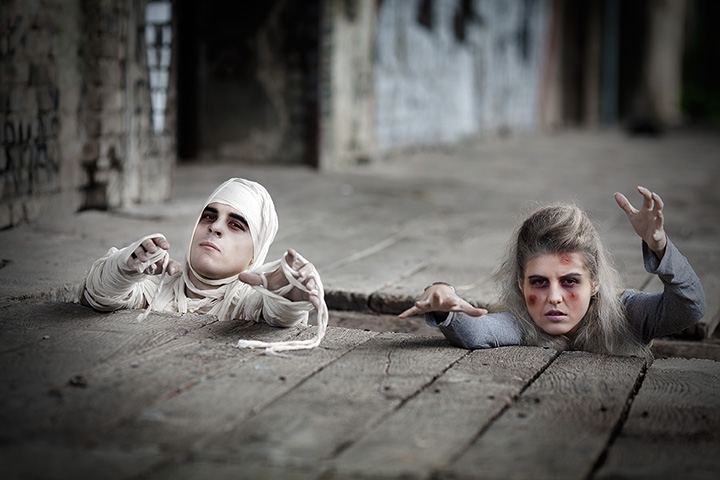 One If By Land, Two If By Sea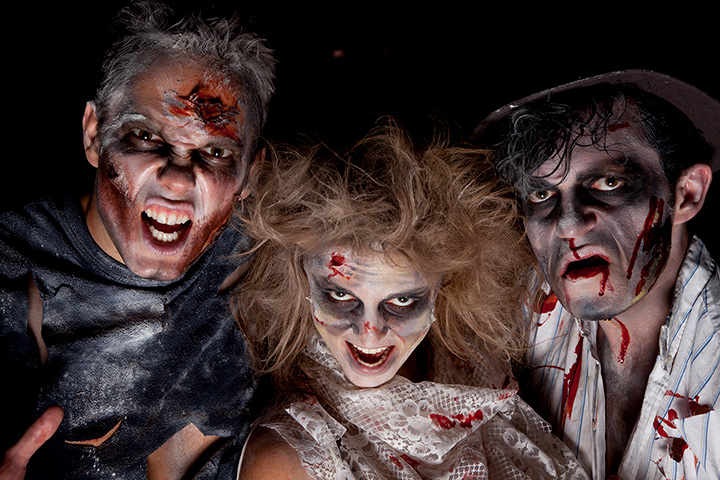 Staten Island Slaighterhouse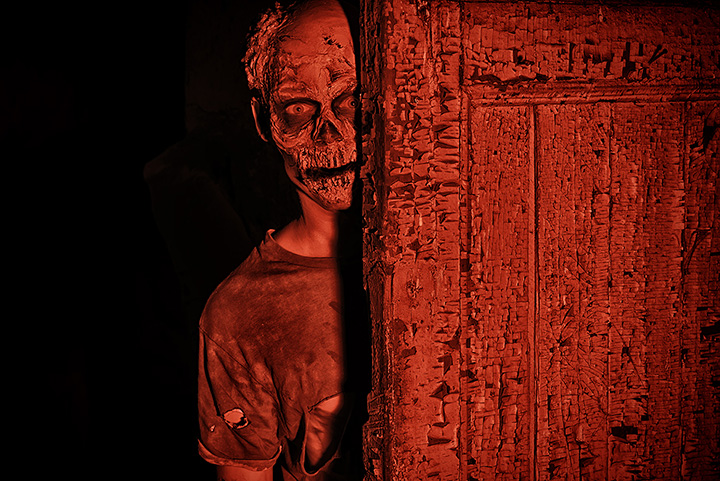 Christmas Festivals and New Year's Events
Christmas Tree Farms
Ice Skating Rinks
Ski & Snowboard Resorts
Cross Country Skiing
Memorial Day Parades
July 4 Events
Fall Festivals
Apple Picking
Pumpkin Picking
Wineries & Vineyards
Car Deals and Guide
EV Charging Stations
Nature Centers
Botanical Gardens
Public Golf Courses
Picnic Spots
Public Tennis Courts
Art Galleries
Beautiful Theaters
Science Centers
Historical Sites
Food Truck Festivals
Farmers' Markets
Craft Fairs
Live Theater
Kid's Education Activities
Albany County
Clarksville
Coeymans Hollow
Dormansville
Guilderland
Guilderland Center
Loudonville
Newtonville
Preston Hollow
Rensselaerville
Slingerlands
South Bethlehem
Voorheesville
Allegany County
Alfred Station
Black Creek
Centerville
Little Genesee
West Clarksville
Whitesville
Bronx County
Broome county.
Bible School Park
Castle Creek
Chenango Bridge
Chenango Forks
Corbettsville
Glen Aubrey
Harpursville
Johnson City
Whitney Point
Cattaraugus County
Cattaraugus
Conewango Valley
East Randolph
Ellicottville
Farmersville Station
Franklinville
Great Valley
Little Valley
Saint Bonaventure
South Dayton
West Valley
Westons Mills
Cayuga County
Poplar Ridge
Scipio Center
Union Springs
Chautauqua County
Bemus Point
Cherry Creek
Dewittville
Findley Lake
Forestville
Maple Springs
Silver Creek
Sinclairville
Van Buren Point
Chemung County
Elmira Heights
Pine Valley
Chenango County
East Pharsalia
Mount Upton
North Norwich
North Pitcher
Smithville Flats
South New Berlin
South Otselic
South Plymouth
Clinton County
Au Sable Forks
Ellenburg Center
Ellenburg Depot
Lyon Mountain
Mooers Forks
Morrisonville
Plattsburgh
Rouses Point
Schuyler Falls
Columbia County
Columbiaville
Copake Falls
East Chatham
Hollowville
Malden Bridge
Mellenville
New Lebanon
North Chatham
Old Chatham
Spencertown
Stuyvesant Falls
West Copake
West Lebanon
Cortland County
Blodgett Mills
Cincinnatus
Little York
Delaware County
Bovina Center
Davenport Center
East Branch
East Meredith
Fleischmanns
Grand Gorge
Halcott Center
Halcottsville
Harpersfield
Margaretville
New Kingston
Sidney Center
South Kortright
Trout Creek
West Davenport
Dutchess County
Annandale on Hudson
Castle Point
Clinton Corners
Dover Plains
Hopewell Junction
Hughsonville
Lagrangeville
Pine Plains
Pleasant Valley
Poughkeepsie
Stanfordville
Wappingers Falls
Erie County
Athol Springs
Bowmansville
Cheektowaga
Clarence Center
Clarence Ctr
Collins Center
East Amherst
East Aurora
East Concord
Grand Island
North Boston
North Collins
North Evans
Orchard Park
South Wales
Spring Brook
Springville
Wales Center
West Seneca
Williamsville
Essex County
Bloomingdale
Crown Point
Elizabethtown
Keene Valley
Lake Placid
Moriah Center
North Hudson
Olmstedville
Schroon Lake
Ticonderoga
Whallonsburg
Franklin County
Brainardsville
Dickinson Center
Fort Covington
North Bangor
Paul Smiths
Rainbow Lake
Saint Regis Falls
Saranac Lake
Tupper Lake
Vermontville
Whippleville
Fulton County
Genesee County
Darien Center
East Bethany
East Pembroke
South Byron
Greene County
Cornwallville
East Durham
East Jewett
Haines Falls
Hensonville
New Baltimore
Prattsville
South Cairo
Tannersville
West Coxsackie
Hamilton County
Blue Mountain Lake
Hoffmeister
Indian Lake
Lake Pleasant
Raquette Lake
Herkimer County
Jordanville
Little Falls
Middleville
Salisbury Center
Van Hornesville
West Winfield
Jefferson County
Adams Center
Alexandria Bay
Black River
Cape Vincent
Evans Mills
Felts Mills
Fishers Landing
Henderson Harbor
La Fargeville
Natural Bridge
Philadelphia
Pierrepont Manor
Sackets Harbor
Thousand Island Park
Three Mile Bay
Wellesley Island
Kings County
Lewis County
Beaver Falls
Brantingham
Constableville
Harrisville
Lyons Falls
Martinsburg
Port Leyden
West Leyden
Livingston County
Livonia Center
Mount Morris
Springwater
Madison County
Chittenango
Hubbardsville
Leonardsville
Morrisville
New Woodstock
North Brookfield
West Edmeston
Monroe County
Adams Basin
Churchville
East Rochester
Honeoye Falls
Irondequoit
North Chili
North Greece
Scottsville
Spencerport
West Henrietta
Montgomery County
Auriesville
Canajoharie
Cherry Valley
Fort Hunter
Fort Johnson
Fultonville
Palatine Bridge
Saint Johnsville
Tribes Hill
Nassau County
Atlantic Beach
Carle Place
East Meadow
East Norwich
East Rockaway
Farmingdale
Floral Park
Franklin Square
Garden City
Glenwood Landing
Island Park
Locust Valley
Massapequa Park
New Hyde Park
North Bellmore
Old Bethpage
Old Westbury
Point Lookout
Port Washington
Rockville Centre
Roslyn Heights
Valley Stream
West Hempstead
Williston Park
New York County
Niagara county.
Niagara Falls
Niagara University
North Tonawanda
Ransomville
Stella Niagara
Oneida County
Alder Creek
Bridgewater
Clark Mills
Durhamville
Franklin Springs
Holland Patent
Mc Connellsville
New Hartford
New York Mills
Oriskany Falls
Sangerfield
Sylvan Beach
Vernon Center
Verona Beach
Washington Mills
Westernville
Westmoreland
Onondaga County
Apulia Station
Baldwinsville
Delphi Falls
East Syracuse
Fayetteville
North Syracuse
Skaneateles
Skaneateles Falls
Ontario County
Canandaigua
Clifton Springs
East Bloomfield
Oaks Corners
Port Gibson
Seneca Castle
Shortsville
West Bloomfield
Orange County
Blooming Grove
Campbell Hall
Central Valley
Circleville
Cornwall on Hudson
Cuddebackville
Fort Montgomery
Greenwood Lake
Highland Falls
Highland Mills
Mountainville
New Hampton
New Milford
New Windsor
Pine Island
Port Jervis
Rock Tavern
Salisbury Mills
Southfields
Sparrow Bush
Sterling Forest
Thompson Ridge
Tuxedo Park
Washingtonville
Orleans County
Oswego County
Bernhards Bay
Central Square
Pennellville
Sandy Creek
West Monroe
Williamstown
Otsego County
Burlington Flats
Colliersville
Cooperstown
East Springfield
East Worcester
Garrattsville
Gilbertsville
Mount Vision
Portlandville
Richfield Springs
Schuyler Lake
Springfield Center
Wells Bridge
West Burlington
West Oneonta
Putnam County
Cold Spring
Lake Peekskill
Mahopac Falls
Putnam Valley
Queens County
Breezy Point
Broad Channel
Cambria Heights
College Point
East Elmhurst
Far Rockaway
Forest Hills
Fresh Meadows
Howard Beach
Jackson Heights
Kew Gardens
Little Neck
Long Island City
Middle Village
Oakland Gardens
Queens Village
Richmond Hill
Rockaway Beach
Rockaway Park
Saint Albans
South Ozone Park
South Richmond Hill
Springfield Gardens
Rensselaer County
Averill Park
Castleton on Hudson
Cherry Plain
Cropseyville
Eagle Bridge
East Greenbush
East Nassau
East Schodack
Hoosick Falls
Johnsonville
North Hoosick
Poestenkill
Schaghticoke
Schodack Landing
Stephentown
Valley Falls
West Sand Lake
Wynantskill
Richmond County
Rockland County
Bear Mountain
Chestnut Ridge
Garnerville
Pearl River
Spring Valley
Stony Point
Tomkins Cove
Valley Cottage
West Haverstraw
Saint Lawrence County
Brasher Falls
Chase Mills
Chippewa Bay
Cranberry Lake
De Kalb Junction
Hannawa Falls
Lawrenceville
Newton Falls
Nicholville
North Lawrence
Oswegatchie
Parishville
Piercefield
Raymondville
Rensselaer Falls
Rooseveltown
South Colton
West Stockholm
Saratoga County
Ballston Lake
Ballston Spa
Burnt Hills
Clifton Park
Greenfield Center
Mechanicville
Middle Grove
Porter Corners
Rock City Falls
Saratoga Springs
Schuylerville
South Glens Falls
Victory Mills
Schenectady County
Pattersonville
Quaker Street
Rotterdam Junction
Schenectady
Schoharie County
Central Bridge
Charlotteville
Gallupville
Middleburgh
North Blenheim
Richmondville
Sharon Springs
Sloansville
Warnerville
West Fulton
Schuyler County
Beaver Dams
Mecklenburg
Montour Falls
Reading Center
Rock Stream
Watkins Glen
Seneca County
Steuben County
Cameron Mills
Coopers Plains
Hammondsport
Painted Post
Perkinsville
Prattsburgh
Suffolk County
Baiting Hollow
Bridgehampton
Brightwaters
Center Moriches
Central Islip
Cold Spring Harbor
East Hampton
East Marion
East Moriches
East Northport
East Quogue
East Setauket
Farmingville
Fishers Island
Fort Salonga
Great River
Hampton Bays
Huntington Station
Islip Terrace
Lake Ronkonkoma
Lindenhurst
Mastic Beach
Middle Island
Miller Place
Mount Sinai
New Suffolk
North Babylon
Ocean Beach
Port Jefferson
Port Jefferson Station
Rocky Point
Saint James
Shelter Island
Shelter Island Heights
Sound Beach
South Jamesport
Southampton
Stony Brook
Wading River
West Babylon
West Sayville
Westhampton
Westhampton Beach
Sullivan County
Bloomingburg
Callicoon Center
Cochecton Center
Forestburgh
Fremont Center
Grahamsville
Highland Lake
Hortonville
Hurleyville
Jeffersonville
Kauneonga Lake
Kenoza Lake
Kiamesha Lake
Lake Huntington
Livingston Manor
Loch Sheldrake
Mongaup Valley
Mountain Dale
Narrowsburg
North Branch
Phillipsport
South Fallsburg
Summitville
Thompsonville
Westbrookville
White Sulphur Springs
Youngsville
Tioga County
Newark Valley
Tioga Center
Willseyville
Tompkins County
Brooktondale
Jacksonville
Slaterville Springs
Trumansburg
Ulster County
Bloomington
Clintondale
Greenfield Park
Lake Katrine
Malden on Hudson
Mount Marion
Mount Tremper
Olivebridge
Spring Glen
Stone Ridge
Ulster Park
Walker Valley
West Hurley
West Shokan
Warren County
Bakers Mills
Bolton Landing
Chestertown
Diamond Point
Glens Falls
Kattskill Bay
Lake George
Lake Luzerne
North Creek
North River
Pottersville
Stony Creek
Warrensburg
Washington County
Fort Edward
Hudson Falls
Huletts Landing
Middle Falls
Middle Granville
North Granville
Putnam Station
Wayne County
East Williamson
Ontario Center
Pultneyville
Sodus Point
South Butler
Westchester County
Ardsley on Hudson
Baldwin Place
Bedford Hills
Briarcliff Manor
Cortlandt Manor
Cross River
Croton Falls
Croton on Hudson
Dobbs Ferry
Eastchester
Goldens Bridge
Granite Springs
Hastings on Hudson
Jefferson Valley
Lincolndale
Mohegan Lake
Mount Kisco
Mount Vernon
New Rochelle
North Salem
Pleasantville
Port Chester
Pound Ridge
Sleepy Hollow
South Salem
West Harrison
White Plains
Yorktown Heights
Wyoming County
Cowlesville
Gainesville
Java Center
Java Village
Portageville
Silver Lake
Silver Springs
Strykersville
Yates County
Change state.
Connecticut
Massachusetts
Mississippi
New Hampshire
North Carolina
North Dakota
Pennsylvania
Rhode Island
South Carolina
South Dakota
West Virginia
Select Nearby Town
Pond Eddy, NY
Highland Lake, NY
Barryville, NY
Shohola, PA
Millrift, PA
Sparrow Bush, NY
Lackawaxen, PA
Forestburgh, NY
Port Jervis, NY
Matamoras, PA
Greeley, PA
Huguenot, NY
Nearby Towns

New York Nearby Towns
Highland Lake
Shohola, PA
Millrift, PA
Sparrow Bush
Lackawaxen, PA
Forestburgh
Port Jervis
Matamoras, PA
Greeley, PA
All New York Cities
Explore Another City
Subscribe to our RSS
Follow us on twitter
Follow us on Facebook
Select a City
Glen Spey, NY
New York Halloween Events
Halloween Events!
Searching for the best place to find Halloween Haunted Houses and Halloween events in Glen Spey, NY? Look no further as we have pulled together the best list of Halloween happenings for New York. Use this list below to find the best Halloween events and happenings in your area or browse through our spooky list of Halloween Trick or Treating events, Halloween Parades and more in NY.
Hunting for scares and screams in a New York Halloween Haunted House near Glen Spey? We've got you covered.
In need of a jack-o'-lantern? Check out our collection of pumpkin patches, farms, and stands near Glen Spey, NY.
Find New York Halloween Events!
The great pocono pumpkin festival.
Great Pumpkin Festival
Scare Farm Haunted Attraction
Dark forest halloween fright trail, 13th hour haunted house attraction, covid-19 resources, find new york haunted houses, burn brae mansion.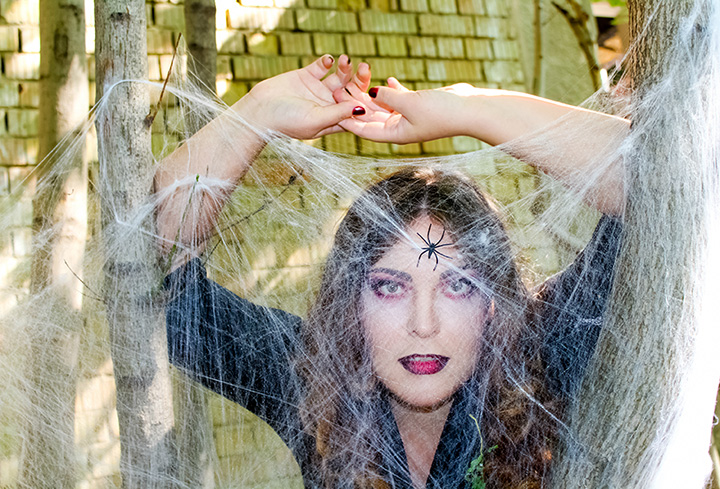 Haunted Lehman Park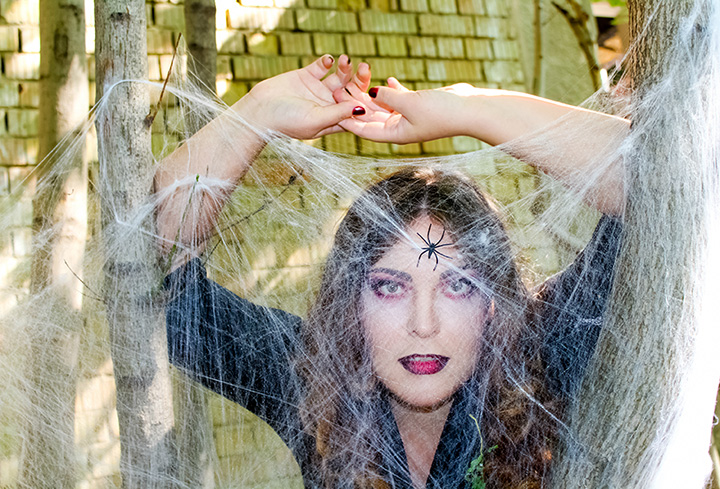 New Jersey Halloween Horror Company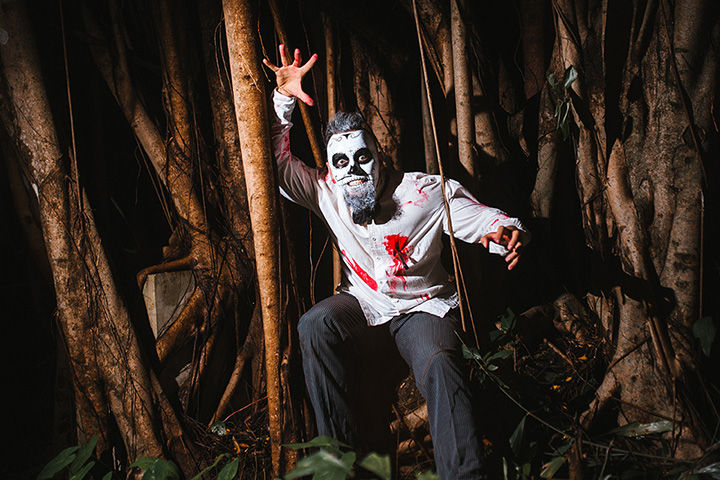 Jefforson Township Haunted House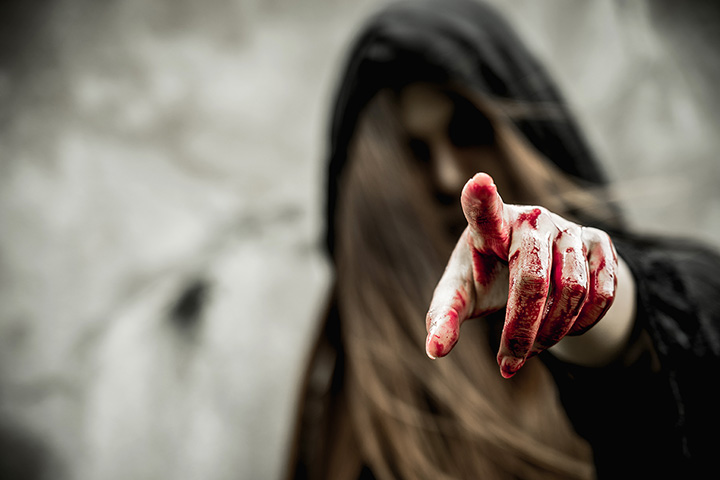 13th Hour Haunted House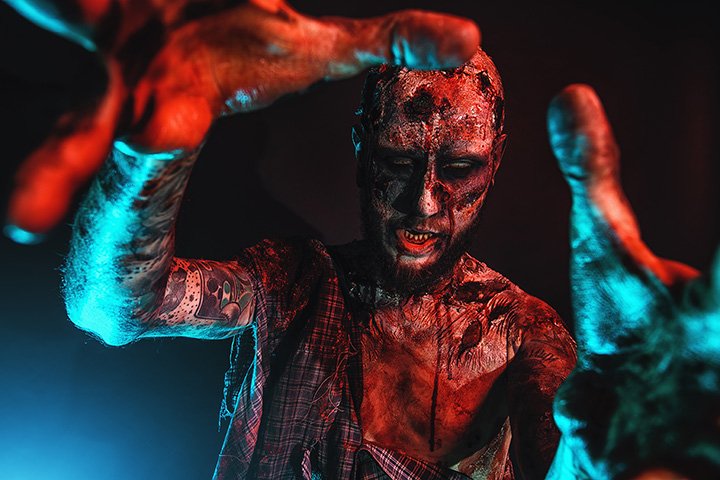 Haunting Concepts LLC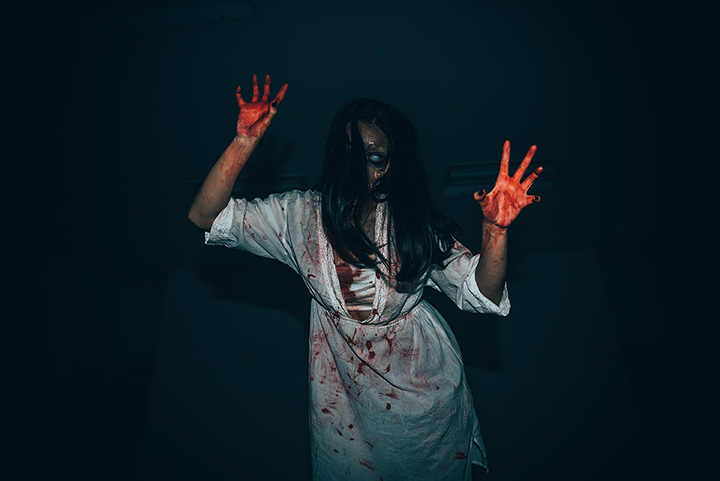 The Hunt for the Jersey Devil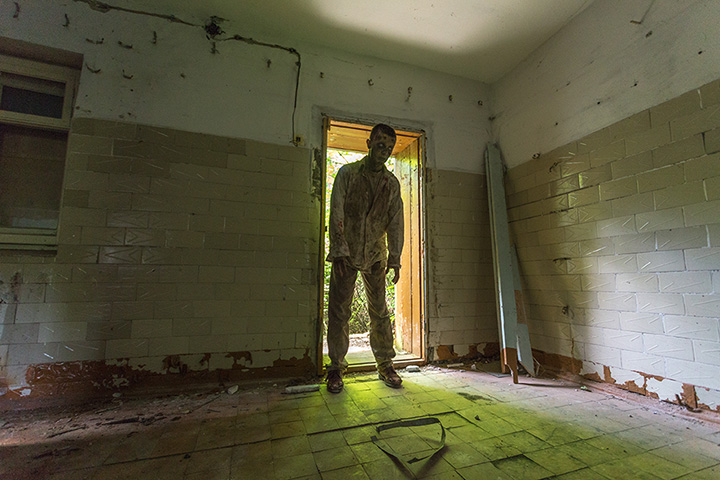 Haunted Scarehouse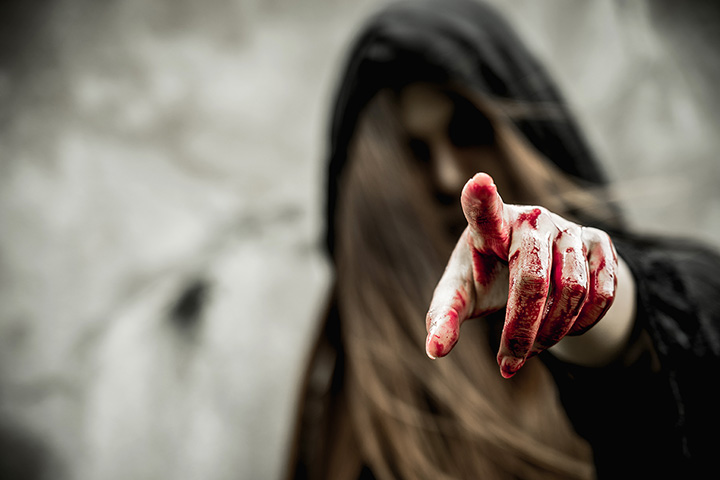 Hayride of Horrors and Haunted House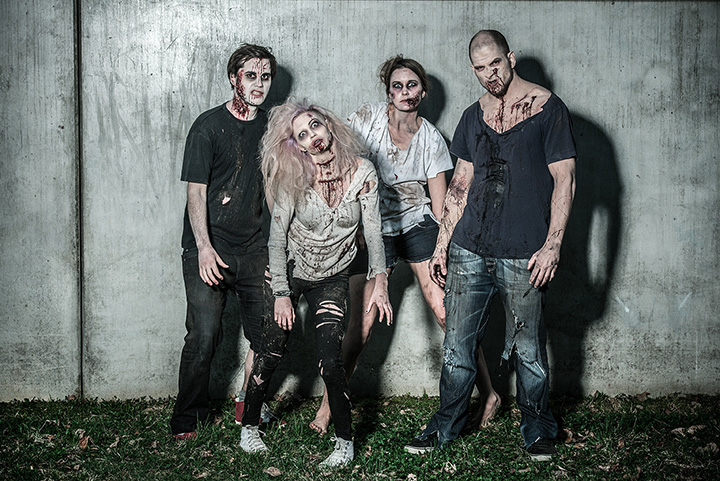 American Red Cross News - In Families' Darkest Moments, We're There
American Lung Association News - Your Fall Priority: Getting Vaccinated
American Lung Association News - What It's Like To Live With Pulmonary Fibrosis
School Closings View our updated school closings list.
Local schools find education near you., local groups view all the organizations in your community., businesses vfind popular businesses near you., jobs looking to work locally try these listings we found., list your organization.
Do you have a non-profit Organization that you'd like to add?
Post An Event
Promote your event to the community.
Submit A News Release
We want to hear about the latest and greatest story that's happening within our community.
Free: See How You're Listed
On Yahoo, Yelp, SuperPages, AmericanTowns and 25 other directories!
Improve Your Listing
Add your social media links and bio and promote your discounts, menus, events.
New Businesses
Be sure your listing is up on all the key local directories with all your important content (social links and product info).
20 million people rely on AmericanTowns each year to find & share local information.