Latest News
Transfer News
Premier League
Champions League
You can still play Google's Great Ghoul Duel game even though Halloween is over
On Halloween, Google brought back its Great Ghoul Duel game, and you can still play it even though spooky season is over.
The popular game first arrived in 2018 and was reprised by Google this year with more advanced features and new characters.
It appeared on the Google homepage as a Google Doodle, which is a temporary alteration of the logo to honor a specific event, on October 31.
Now that Halloween is over and November is well underway, the game has gone, but you can still play it online. Read on to find out how…
READ MORE: Fake 'Donald Trump is dead' rumor circulates on Twitter – again
Black Panther: Wakanda Forever | Official Trailer
How to play google's great ghoul duel.
If you want to carry on playing the Halloween game, you can do so here in the Google Doodle archive.
All you need to do is click on the link above and the game will appear. Then, tap the big triangle play button to start the game.
In the bottom right-hand corner of the screen, there is a button that will make the game full screen and turn the background black so you can't see the webpage.
BOO-lieve it or not, the Great Ghoul Duel is back and spookier than ever! 👻 Help your team collect the most spirit flames in today's Halloween multiplayer interactive #GoogleDoodle shriek-quel 🔥 Ready, set, GHOUL! → https://t.co/TWHKrU0ZSv pic.twitter.com/CuzgohwTNa — Google Doodles (@GoogleDoodles) October 30, 2022
What is the Great Ghoul Duel?
The Great Ghoul Duel is a free, multiplayer online game created by Google in which you must help your team collect the most spirit flames.
The premise is really simple. Players must collect as many wandering spirit flames as they can in two minutes and return them to their home base.
When the time is up, the team that has collected the most spirit flames wins. Easy! But remember, opponents can intercept spirits as you bring them back.
You can host your own game with up to seven friends or family members using an invitation link, or you can play with random players across the globe.
TRENDING: Pret's Christmas menu 2022 arrives with two new festive drinks
This year, ghosts around the world are teaming up for their own version of trick-or-treat in the multiplayer interactive Halloween #GoogleDoodle 👻 Join a Ghoul Duel team and snag as many wandering spirit flames as you can before the moon is gone! → https://t.co/TWHKrTJotV pic.twitter.com/zNAOt2AOEi — Google Doodles (@GoogleDoodles) October 31, 2022
The Halloween game first arrived in 2018
Lots of people are only just discovering it now, but the Great Ghoul Duel was actually on the Google homepage on Halloween 2018.
Four years ago, people went gaga for the game, which was actually the search engine's first-ever multiplayer interactive Doodle game.
Plus, you can still play the original 2018 game here as all Google Doodles that have ever existed are stored in the archive.
It looks the same as the new version, but Google says the 2022 game has "even more unpredictable tricks and treats" including "new characters, game maps and special power-ups".
On Twitter, people are really happy the game has returned, with one person writing : "I'm so happy Google brought back the Great Ghoul Duel this Halloween! I've been playing the 2018 one for years now."
"YALL the #GoogleDoodle The Great Ghoul Duel is BACK and has NEW CHARACTERS and ACHIEVEMENTS! I absolutely loved the game back in, what, 2018? And got my friends to play in class," said another.
MORE: Pret's Christmas Menu 2022 arrives with two new festive drinks
Related Topics
Related posts, more in trending.
Advertisement
Skip to main content
Skip to primary sidebar
ENTER TO WIN THE 'CHROME OS FOR BUSINESS' BUNDLE FROM GOOGLE, LG & CAMEYO
Chrome Unboxed - The Latest Chrome OS News
A Space for All Things Chrome, Google, and More!
Upcoming Devices
Google Home
Twitter · Instagram · YouTube Facebook · Email · About
Privacy Policy
Latest Giveaway: Samsung Galaxy Chromebook Go! Enter To Win Here!
Play Google's 'The Great Ghoul Duel' game for some spooky, but cute Halloween fun
October 31, 2022 By Michael Perrigo Leave a Comment
Many people play one of Google's games and move on after futzing around for a few minutes. The only real-time their work in the gaming industry has taken shape or really tried to move the needle was the now defunct Stadia cloud streaming service .
What no one really takes notice of is that the company has a ton of fantastic game developers with a great creative spirit and polished talent that's just going to waste . Most recently, they put together a little mini-game for the Arts & Culture initiative to teach users about Mesoamerican culture. Before that, I distinctly remember being surprised by the quality of Google I/O Adventure .
If you're looking to get a taste of this untapped potential while celebrating Halloween today, you can check out the revamped 2018 Google Doodle game release ' The Great Ghoul Duel '. The goal of the game is to face off with your team against another in an effort to collect the most wandering spirit flames and return them to your home base within a two-minute time limit. The friction comes in when opponents intercept or steal your spirits by colliding with you. To spice up the gameplay, you can collect speed boosts, night vision, and more.
Join in as ghosts around the world gather to play their own version of Trick-or-Treat: The Great Ghoul Duel! Ghosts team up and compete to see who can collect the most wandering spirit flames before the moon is gone….but not without some unexpected twists along the way.   Google.com/doodles
New achievements have been added to The Great Ghoul Duel, so see if you can collect them all! You can play directly through the Google Doodle archive at any time, or right now by visiting google.com as usual. Just hover over the spooky Doodle and click the play button.
Last year, Google released an updated version of my favorite Halloween Doodle game, Magic Cat Academy . Seriously, both of these games are worth trying out, but the art in Ghoul Duel is incredibly cute, so be sure to give it a try before you lose the holiday spirit. Happy gaming!
Please enable JavaScript
Newsletter Signup
Each New Post
Daily Digest
Weekly Digest
Promos & Giveaways
Google's Halloween doodle is an adorable ghostly duel game
The Great Ghoul Duel is back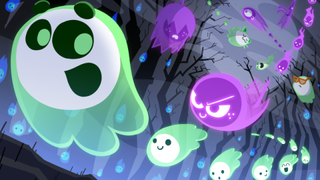 The novelty of Google's doodles doesn't really wear off does it? The doodles have always been a pretty great way to signify dates of historical importance, but when it comes to holidays and festivities Google ups the effort and sometimes brings us a little game to play instead.
This year Google has brought back a game from a previous Halloween: Great Ghoul Duel. This 4v4 arena duel is part Snake and part Slither.io. It's all about collecting Spirit Flames across the map and then bringing them back to your base. The team with the most flames by the end of the time wins, simple eh?
There is one wrinkle, though: if your chain of Spirit Flames is interrupted by the enemy team, they can steal the flames and you'll be stunned for a second, mourning the loss of your hard earned orbs. It's pretty easy to get a hang of and there are even some achievements you can earn if you're really into the game. It's a nice little Halloween treat, and I always appreciate it when there are thematically spooky games without too many scares involved.
When Doodles arrive, Google puts together a little page of information on the project and even sometimes notes about how it was created. The Great Ghoul Duel's page has some credits, early sketches of the game's new characters, and even the names of the ghosts you play when you embark on your battles. My favourite is the little ghost cat with a fish in its mouth. Their name is Olive and I'd do anything for them.
And if you're not into the new game and miss 2016's Magic Cat Academy , don't worry, you can still play it in the Doodles archive for your fill of spooky browser game content.
PC Gamer Newsletter
Sign up to get the best content of the week, and great gaming deals, as picked by the editors.
Imogen has been playing games for as long as she can remember but finally decided games were her passion when she got her hands on Portal 2. Ever since then she's bounced between hero shooters, RPGs, and indies looking for her next fixation, searching for great puzzles or a sniper build to master. When she's not working for PC Gamer, she's entertaining her community live on Twitch, hosting an event like GDC, or in a field shooting her Olympic recurve bow.
I was obsessed with real-time ray tracing in Cyberpunk 2077, until playing it on an older laptop delivered a sorely needed slap to the face
History unfortunately repeats itself as Telltale Games lays off 'most' of its staff
Intel's betting on a big 'Windows refresh' in 2024 to boost revenue client CPU revenue, seemingly confirming Windows 12 release date rumours
Most Popular
By Tyler Colp 5 October 2023
By Andy Chalk 5 October 2023
By Wes Fenlon 5 October 2023
By Rich Stanton 5 October 2023
By Joshua Wolens 5 October 2023
By Jacob Ridley 5 October 2023
By Jeremy Laird 5 October 2023
Google Doodle
Google brings back beloved multiplayer halloween game w/ new maps, hats, and more.
Over the years, Google has crafted some fun and spooky games for Halloween, and this year they've expanded The Great Ghoul Duel with hats, new maps, and so much more.
While some may be partial to Magic Cat Academy, the single-player Halloween Google Doodle game series about drawing shapes to defeat ghosts, a little healthy competition keeps things exciting. Back in 2018, Google launched The Great Ghoul Duel, an online multiplayer game that pitted two teams of ghosts in a battle collecting spirit flames and bringing them back to base.
For 2022, Google has prepared The Great Ghoul Duel 2, which greatly expands on the gameplay and variety. The core mechanics of the beloved Halloween game have stayed the same. You need to collect spirit flames from around the map and bank them at your base. The trick is to not get greedy along the way, as a rival ghost can touch your ever-lengthening tail of flames to steal them, though banking larger sums will net you exclusive power-ups.
Building on that core premise, the 2022 edition of Google's Halloween game has a strategic shake-up to the gameplay, the invincibility jack-o-lantern. This acts similarly to the power pellet from Pac-Man, giving the player the ability to defeat rival ghosts — sending them back to base empty-handed — without fear of spirit flames being stolen.
Play The Great Ghoul Duel 2 now
This latest edition of The Great Ghoul Duel will be available on the Google homepage for the next few days, but can also be played well after Halloween 2022 has passed through the Doodle archive . Matchmaking may take a bit longer, though. To keep the fun rolling, Google has included new achievements to the game, each of which unlocks a special hat you can equip to your ghost — including a cameo from Momo, the star of Magic Cat Academy.
As before, The Great Ghoul Duel 2 is powered by the Google Cloud Platform and Open Match , an open-source multiplayer matchmaking system created in collaboration between Google Cloud and Unity.
If you feel the urge to play Google's game after Halloween is over, bots will fill your lobby if there aren't enough players. Or, to play with friends and family, you can create a private match and invite others with a special link.
More Google Doodles:
Google Doodle celebrates the life of country singer Slim Dusty
Google Doodle celebrates trailblazing Scottish footballer Andrew Watson
Google Doodle honors Tito Puente, 'The King of Latin music'
FTC: We use income earning auto affiliate links. More.
Check out 9to5Google on YouTube for more news:
Google's homepage is one of the most-viewed web …
Kyle is an author and researcher for 9to5Google, with special interests in Made by Google products, Fuchsia, and Stadia.
Got a tip or want to chat? Twitter or Email. [email protected]
Kyle Bradshaw's favorite gear
Acer Gaming Chromebook
Google gets into the Halloween spirit with a ghostly multiplayer interactive Doodle
If you want to take a break from work or the never-ending news cycle, Google is here to give you an escape. The search giant has launched a new Halloween-themed playable Doodle that opens up to a Snake-like game that you can play with your friends or random players from around the world.
The goal of the game is to collect as many wandering spirit flames as you can in two minutes and return them to their homebase. After time's up, the team that has collected the most spirit flames wins. Here's the catch: opponents can intercept spirits from one another as they bring them back to homebase. Ghosts that collect the most spirit flames will also unlock special powers, such as speed boosts and night vision.
You can host a game and invite up to seven friends to play with you via a custom invitation link or choose to play with randomized players. Google says the team that developed the Doodle built several systems to enable this multiplayer gaming, all running on the Google Cloud Platform. The team utilized Open Match, which is an open source matchmaking framework co-founded by Google Cloud and Unity.
Google often uses its Doodles to commemorate historical dates and figures, but sometimes uses the feature to add a bit of fun when it comes to holidays. The new multiplayer Doodle is the sequel to Google's "Great Ghoul Duel Doodle" from 2018. The 2022 version includes new characters, game maps, special power-ups and more.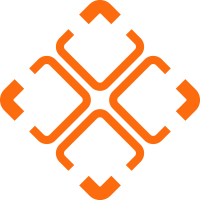 Google Brings Back Great Ghost Duel Doodle For Halloween
Google isn't entirely out of the games biz after Stadia's closure . Today's Google Doodle brings back a Halloween favorite where competitive ghosts steal spirits to unlock cool hats.
Fans will remember the Great Ghoul Duel Doodle from 2018's Halloween Doodle. The game features two teams of four ghosts trying to gather as many spirits from the map as possible. Spirits trail along the player like Centipede and make a tempting target for opposing ghosts to steal from. The Great Ghoul Duel Doodle was the first Doodle to feature multiplayer support, with random matchmaking or inviting specific Google users through custom game links.
Related: Report: Why Google Stadia Died, And Why It Should Have Lived
Today, the Great Ghoul Duel Doodle returns for an amazing sequel. It's the same game that Doodle enjoyers remember, but with new characters, achievements, maps, and power-ups. If 2018's Ghoul Duel was a Doodle, this year's Duel is a full-fledged game.
The game starts with a simple tutorial explaining the controls, which are either the arrow keys or by clicking on your mouse. Hold the left-click for greater control of your ghost. You'll then be sent to play your first game with characters and teams assigned randomly. Team Green consists of Olive the cat, Emerald, Moss, Jade, Sage, and Kelly, while team Purple has Plum, Periwinkle, Iris, Mulberry, Amethyst, and Mauve.
For those wondering how the name Kelly is associated with green, it's apparently an intense shade commonly associated with St. Patrick's Day .
During the game, spirits will spawn randomly at set locations. Your job is to float over them to pick them up and then return to your team's home base. Watch out for opposing players, who can steal your spirits by making contact with them. Conversely, float towards friendly players to gain a spirit bonus. Throughout the match, your team will receive power-ups based on how many spirits you've collected, including speed boosts, night vision, and the ability to float through walls.
And don't forget the new achievements that reward players with spooky and spectacular hats. The Great Ghoul Duel Doodle lasts all day, but just like Halloween, it leaves on November 1.
Next: I Made Deck Of Pretty Ladies In Marvel Snap And Now They're My Best Friends
Great Ghost Duel: How to play the Google Doodle multiplayer Halloween game
Google delivered a treat for its Halloween doodle: its first multiplayer game.
Visit Google's main search page and you'll spot green and purple ghosts congregating near a creepy Google logo.
When users hit play, they bring up a game called Great Ghoul Duel. The game features two teams of green and purple ghosts trying to capture as many spirits as they can and return them to their home base.
Players can move the ghosts using the arrow keys on their keyboard, joining other human players in trying to recruit spirits, which lead to in-game bonuses such as faster speed and night vision.
Users can play with random people around the globe or host their own match, sending friends a link invite to join.
Follow Brett Molina on Twitter: @brettmolina23 .
Account Activating this button will toggle the display of additional content Account Sign out
Why Are People Still Playing Google's Halloween Ghost Game in April?
Its appeal belongs to no one season..
Ah, spring. The birds are chirping, the flowers are blooming, and here I am, still playing Google's Halloween game.
Let me explain. In October of last year, the Google Doodle team launched its first ever multiplayer interactive game, the Great Ghoul Duel. Visitors to Google's homepage were assigned to one of two teams and sent into maze-like forests and haunted houses to collect "spirit flames" which would then trail behind their cutesy ghost avatars. Think Pac-Man crossed with Snake—but far more cutthroat, because whichever team successfully brought the most flames back to base was the victor, and players could steal from the opposing team.
At its peak, the Great Ghoul Duel had more than 500,000 players in a 5-minute window, which made it a success in terms of showing off Google Cloud's capabilities . But here's the interesting part: The game is still happening. Outside, the spiders, skeletons, and other Halloween decor may have been put away, but online, the Great Ghoul Duel rages on on a commemorative Google Doodle page .
Get Slate Culture in Your Inbox
Thanks for signing up! You can manage your newsletter subscriptions at any time.
I have a history of continuing to play once-trendy games long after the initial hype has died down , but I'm not alone in being drawn back into this autumnal pastime. Though the Google team declined to share the most recent player numbers with me, a small but still-active subreddit dedicated to the Great Ghoul Duel persists in defiance of its unseasonably spooky atmosphere. One Redditor explains its appeal as "fast-paced, beautifully designed, and simple." Another says it has become part of their daily routine and that they "play it in between assignments to relieve stress." There's even a Discord server .
Really, who can blame any of us for returning to the game? The thrill of stealing a strand of flames from an opponent is intoxicating, as are the power-ups you earn as you collect them, from mere speed boosts to the supreme ability to walk through walls. And the two-minute time limit is ideal if you're just looking for a quick break—even if the game's competitive nature makes it oh-so-tempting to keep hitting the button to play again … and again … and again …
The Great Ghoul Duel also lets you host private matches, which I tested out with a few of Slate's finest gamers. Turns out, it's equally entertaining when you're playing one-on-one, though it may destroy friendships and professional relationships when you defeat a worthy foe by just three flames. Maybe you missed the opportunity to play the first time around, or maybe you played the game at Halloween and then forgot about it. Either way, as we enter the season of florals and Easter bunnies, it's time to dust the cobwebs off the Great Ghost Duel—or rather, to dust them back on.
The Economic Times daily newspaper is available online now.
Halloween google doodle rulebook. know how to play game, on the eve of the halloween party, google, as a mark of this season, has brought an interactive game, doodle. october 31, google called the doodle the great ghoul duel. and it is a multiplayer game, and the rulebook is here..
How many teams are there in this game? Two.
Why does Google power the doodle game? For the Halloween party.
What is the time limit for the game? 2 minutes.
Pure Politics
Brands & Companies
Learn more about our print edition More
The Reserve Bank of India (RBI) Friday expectedly held interest rates for the fourth straight monetary review meeting, drawing comfort from easing food prices after an ungainly spike through the peak monsoon months, and laid out plans to drain surplus systemic liquidity in line with Mint Road's stated monetary policy intentions.
Sport-utility vehicles (SUVs) now make up half of all passenger vehicle sales in India, doubling their market share in five years. This shift in buyer preference towards bigger, feature-rich vehicles has come at the expense of once-popular small cars.
Abu Dhabi Investment Authority (ADIA) will invest ₹4,966.8 crore through a wholly owned subsidiary to pick up a 0.59% stake in Reliance Retail Ventures Ltd (RRVL), the latter said on Friday.
Read More News on
(Catch all the US News , UK News , Canada News , International Breaking News Events, and Latest News Updates on The Economic Times.)
Download The Economic Times News App to get Daily International News Updates.
ETPrime stories of the day
Find this comment offensive?
Choose your reason below and click on the Report button. This will alert our moderators to take action
Reason for reporting:
Your Reason has been Reported to the admin.
To post this comment you must
Log In/Connect with:
Fill in your details:
Will be displayed
Will not be displayed
Share this Comment:
Stories you might be interested in
Welcome to the Great Ghoul Duel Wiki! [ ]
Hello there! We're a collaborative wiki community about the Google multiplayer Halloween doodle, The Great Ghoul Duel! Though this game is currently no longer featured on the Google homepage, you can still play the game here (official page) or here (fullscreen).
Full View Mode
PC COMPONENTS
IT INFRASTRUCTURE
SWITCH TO DESKTOP

All PC Components
Graphics/Sound
Motherboards
All Systems
Small Form Factor
Smartphones
All IT Infrastructure
Workstation
Data Center/Enterprise
All Leisure
Entertainment
Social And Internet
Reviews/How Tos
Ace Magician Ryzen Mini PC
Intel Sierra Forest Xeon
Radeon RX 7800 XT, 7700 XT
AMD Ryzen 9 7945HX3D
Intel Arc PresentMon
Google Brings Back The Great Ghoul Duel For Halloween And It's Frightfully Fun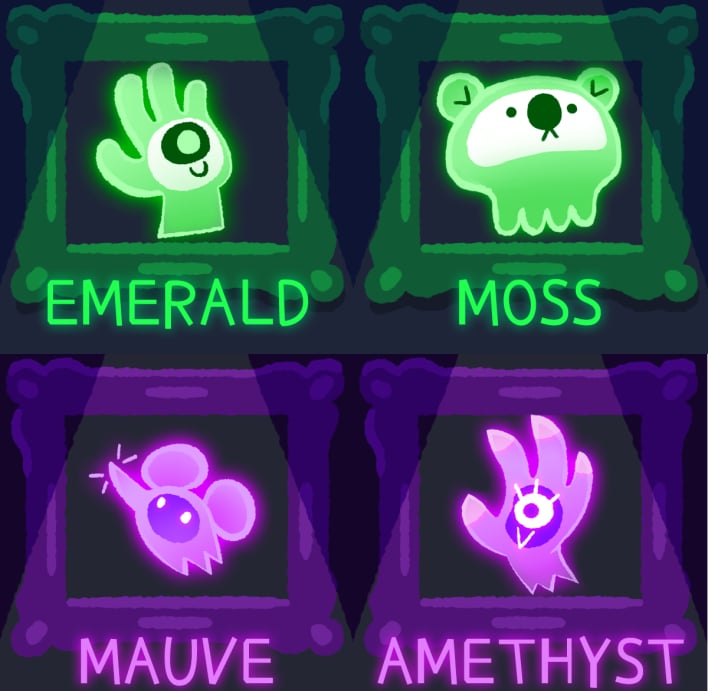 AMD Expands Fluid Motion Frames Support...
TSMC And Samsung Are Reportedly...
This Miniature 1990s PC With Raspberry...
New Assassin's Creed Game Discloses...
Supremely Rare 1985 NES Store Demo...
HyperX Unveils Its First Webcam, An...
FCC Listing Hints A Steam Deck Refresh...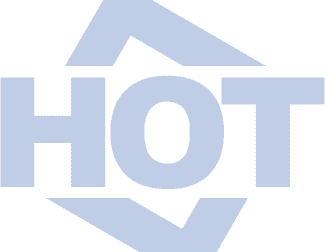 Login with Social Media or Manually
Or sign in manually:
Home Entertainment
Services & Software
Credit Cards
Cryptocurrency
Home Internet
Home Security
Kitchen & Household
Energy & Utilities
Yard & Outdoors
Personal Care
Mental Health
News & Culture
Social Media
Misinformation
Internet Culture
Entertainment
Deals & Reviews
Best Products
Shopping Extension
Car Accessories
Car Reviews
Vistaprint Coupons
StubHub Discount Codes
H&M Coupons
ExpressVPN Coupons
Home Depot Coupons
Office Depot Coupons
Ashley Furniture Coupons
Samsung Promo Codes
NordVPN Coupons
Surfshark Coupons
Shutterfly Promo Codes
Zenni Optical Promo Codes
Hotels.com Coupons
Walmart Promo Codes
Booking.com Promo Codes
Hotwire Promo Codes
Google Scares Up New Great Ghoul Duel Doodle for Halloween
The popular multiplayer game has been resurrected to haunt your holiday.
They're baaaackkkkk…
Google has a Halloween treat this weekend for fans of its Doodle games -- a spooky sequel to its popular multiplayer game Great Ghoul Duel.
Like the original, released in 2018, Great Ghoul Duel 2 challenges players to form two teams of four ghosts to collect as many wandering spirit flames as possible. The team that collects the most spirit flames and returns them to your home base within two minutes wins.
Ghosts that collect the most spirit flames will also unlock special powers, such as speed boosts and night vision. But beware: Teams can steal flames from each other as they try to deposit them at their home base.
The new version ratchets up the strategy and deepens the gameplay with the addition of four new characters, two new maps and 12 achievement hats, as well as new abilities, such as a jack-o'-lantern that sports invincibility powers.
The game will be live on Google's search page Sunday and Monday, and players can invite seven friends or family members to play the game via a custom link, or play random strangers around the world.
But beware: Like most Google games, this one is addictive, and you may find it one of your favorite haunts this holiday.
Our Favorite Google Doodles Through the Years
Inside Google's new Halloween-themed playable Doodle
When people open Google.com, the tech company's Doodle team has a few seconds to hook a visitor into engaging with their games, illustrations or historical facts. This Halloween, Google is inviting people to play an online multiplayer game akin to arcade and classic phone game "Snake."
Like "Snake," the new Google Doodle lets players move across a map, amassing pixels that follow their character and grow longer. To join, anyone can click on the Doodle to form two teams of four players with other internet strangers and attempt to collect as many "spirit flames" as possible, using a mouse to move a little ghost around. As a twist, teams can steal flames from each other. After a two-minute time limit, the team with the most flames wins.
It's a version of a 2018 Doodle called "The Great Ghoul Duel" that was one of Google's most popular. This time, Google has added new maps, new characters and a new power-up. Players can earn little hats for their characters as achievements, too. The original plan was to bring back the Google Doodle in 2021, but it ended up getting delayed for a year. Googlers cited issues supporting the amount of people it expected to visit the site and play its multiplayer game.
"It was just making sure that the servers were going to be reliable enough to launch for the huge amount of interest," said Jacob Howcroft, lead engineer on the Google Doodle, in an interview with The Washington Post.
Meet the 14 Pokémon with the most disturbing backstories
Making a Halloween Google Doodle for the internet posed challenges besides server issues: Children use Google, too, so the Doodle couldn't be too spooky or scary.
"You want it to stay very strictly in the fun zone," said Nate Swineheart, creative lead on the Google Doodle. "One of the initial proposals for a new level was to do an abandoned amusement park. The art for it was so cool and it was so fun, but it was a little on the line. And then we're also kind of coming off of the pandemic and the idea of abandoned things is maybe not the most fun tone."
The Google Doodle team added a level set in a museum at night, instead.
Behold the birth, and resonance, of walking simulators like 'Journey'
Despite the resemblances to older arcade games like "Snake" and "Pac-Man," Google Doodle employees insisted that they were inspired by popular, more elaborate multiplayer games like Nintendo's "Splatoon," online battle arena game "League of Legends," and indie adventure game "Journey."
"The unlikely inspiration was 'Journey,' which does a really great job of having a multiplayer aspect that rewarded you for being with other people," Swineheart said. "So we added this buddy bonus that if you travel with someone else, they'll reward you with more spirit flames to encourage cooperation."
Googlers also learned from how "League of Legends" has a powerup system, where players get stronger over time, and from the fast-paced team strategy of Splatoon.
Swineheart said Google's Halloween Doodle mimics the far more complex progression system in "League" where players level up their champions, earn gold and buy items over time.
"When you collect 50 flames, you can go faster, then you can go through walls," Swineheart said. "You get power boosted as you play, as a reward."
Swineheart said that having the chain of spirit flames grow longer and follow players around — making it easier for the opponent to steal them — was a mechanic inspired by the battle mode in "Splatoon 3," where players can be followed around by a trail of clams. He said the "high risk, high reward" gameplay "balanced really well."
"But it did not come from 'Snake' at all. I would never," he said.
The Google Doodle runs from Oct. 30 to October 31.
We all use phones on the toilet. Just don't sit more than 10 minutes. November 29, 2022 We all use phones on the toilet. Just don't sit more than 10 minutes. November 29, 2022
Frost Giant wants to build a real-time strategy game for everyone March 31, 2023 Frost Giant wants to build a real-time strategy game for everyone March 31, 2023
Christopher Judge is blazing a new trail March 24, 2023 Christopher Judge is blazing a new trail March 24, 2023