The Night Prince Jammed With a Black Puma
By David Browne
David Browne
Black Pumas were thrown into a whirlwind a few months ago when their debut album, Black Pumas , was nominated for a Best New Artist Grammy . But it's not the first time the Austin psych-soul duo's guitarist, producer, and co-songwriter Adrian Quesada has had to cope with show-biz craziness: There was also that time in the late 2000s when he found himself drawn into the wild and unpredictable world of Prince .
At the time, Quesada was guitarist in Grupo Fantasma, the 11-piece Texas aggregate that mixed up funk, traditional music, and everything in between. In 2006, their then-manager sent a copy of the band's cleverly titled live album, Grupo Fantasma Comes Alive , to an associate who knew Prince. No one had any expectations, but then the word came down: Prince was going to set aside time to play it. "The way his team worked was you'd hear that Prince would be listening to your album tomorrow at noon," says Quesada. "They knew how to build mystique. We thought, 'Oh, wow, Prince is going to hear our album.' We were all excited at noon the next day."
Although Quesada says the band didn't receive immediate feedback, Prince clearly liked what he heard. That year, he had just opened a performance space, Club 3121, at the Rio hotel in Vegas, pegged to the release of his 3121 album. When the house band opted out of its weekly gig at Thanksgiving that year, Grupo Fantasma were offered the slot. The band didn't see Prince at the gig, although they later heard he was watching by the side of the stage. "By the time we got home, he had fired the band and made us the house band," recalls Quesada. "He kind of plucked us out of nowhere and we were in his world." Grupo Fantasma now had a new standing engagement: They'd be playing every Thursday at 3121.
Thus began a whirlwind few months where Grupo Fantasma were drawn into Prince's blissfully chaotic universe. They would fly to Vegas weekly, play their gig at 3121, then zip back to Austin first thing the next morning. One night, Prince briefly popped up on stage with them, playing a bit of crazed guitar, and left. (Prince himself played the club on weekends during its six-month life span, from November 2006 to April 2007.) In February 2007, Prince flew them to Miami for a Super Bowl party, where he joined them onstage for a 20-minute jam of "Oye Como Va."
Editor's picks
Special report: future of music 2023, the 200 greatest singers of all time, the 500 greatest songs of all time, the 100 greatest tv shows of all time.
Quesada recalls Prince could be both playful and serious. 'When we were at a rehearsal, it was all business," he says. "He set the tone when he walked in. He didn't want to joke around, and it wasn't like we went around joking with him. But he was he was pretty damn hilarious and really sweet. He would sit there and listen to our tunes and give us feedback."
The wildest night, though, was probably a moment in January 2007. The group had just arrived back in Austin after a 3121 show when they were told to get right back on a plane to go to L.A. for a special, mysterious event. Arriving at the Beverly Wilshire Hotel, they were ushered into the hotel's massive Presidential Suite. "All our instruments were set up, and I saw his guitar amp next to mine," says Quesada. "So we asked the sound guy or maybe the guitar tech if they knew what was going on. I remember them saying, 'We have no idea, but we know the other band is not here and it's just you guys.' Then Prince showed up and said, 'I'm just going to play with you.' We were like, 'Well, we haven't actually learned your stuff!' And he said, 'Play whatever you want you. I'll play along with whatever you're playing.'"
The event, it turned out, was a party pegged to the Golden Globes , and suddenly the room filled up with the likes of Jennifer Lopez, her then-husband Marc Anthony, Mary J. Blige, and Will.I.Am, all of whom (except Lopez) joined in with Prince and Grupo Fantasma at various nights in the evening, playing old James Brown and salsa songs. "We literally played an entire set with a room of nothing but A-list celebrities and Prince just jammed with us," Quesada says. " 'Stressful' is not the right word. But definitely you're on edge musically. I told people it's like taking a really good community college basketball team and throwing them into the NBA finals in game seven. That's how he groomed us. He didn't give us a chance to think about it or prep for it. He threw us into it and said, 'Play.' It did loads for our confidence."
During this period, Quesada says Prince sent the band a song he wrote for them. Grupo Fantasma recorded it and sent the tape to Prince, but never heard anything more. "We never knew whether he actually added anything to it," he says. That summer of 2007, though, Prince invited the group to play one of his legendary after-show parties during his multi-night stand at the O2 Arena in London.
Prince's Unreleased Gems From 'Diamonds and Pearls' Era to Anchor New Reissue
Two previously unreleased prince gems have left the vault.
And then, also typical of the world of Prince, it was over. Club 3121 closed and Prince went onto other musical adventures. Grupo Fantasma carried on, winning a Grammy a few years later in the Latin Alternative category. (Quesada left the band in 2014, but the group continues; last year, they released a new record, American Music: Vol. VII .) Quesada never heard from Prince again, although someone or another from Prince's camp would occasionally reach out to the band and stay in touch.
Four years after Prince's death, and many years after Grupo Fantasma's brush with Purple madness, Quesada says he still thinks about that period, especially the moments when they were able to watch Prince prepare for one of his own shows. "When we were dong week-long rehearsals with him, we got to see him put a whole show together," he says. "He would rehearse a medley, record it, and take it home, and by the next morning have feedback. It was the way he analyzed and dissected a band. He broke us down to nothing — literally separated each instrument and then built it all back up. And by day three, we were playing better than we've ever played. Seeing that the attention to detail was just absolutely inspiring. I think about it to this day."
Frat King Will Ferrell Only Plays the Hits During Surprise DJ Set at College Tailgate Party
Suki Waterhouse Brings Dazzling Haze of Taylor Swift's 'Lover' to Austin City Limits
This Is Our Place
By Larisha Paul
Jason Isbell Says Evan Felker's Comeback Spurred Him to Join Turnpike Troubadours' Arena Shows
Must-See Double Bill
By Josh Crutchmer
Renée Rapp and Jennifer Hudson Pay Homage to Destiny's Child With 'Dangerously in Love' Cover
AC/DC Make Victorious Return With First Live Show in Seven Years
Most Popular
'the drew barrymore show' writers decline to return (exclusive), an elderly couple sold an african mask to an antiques dealer for $157. it sold at auction for millions. now they want compensation , ivanka trump reveals that this family member has been privately living with her for the 'last couple years', sexyy red addresses sex tape leak on her instagram story: "i'm so heartbroken", you might also like, madison wells live presenting industry reading of 'locker room talk' with sara bareilles, sarita choudhury and cecily strong (exclusive), how jessica chastain and michael shannon channeled country music's fashion trends through the decades in 'george & tammy', the best exercise bikes that don't require a subscription, iconic painter mary heilmann gets the documentary treatment from ep tom mccarthy — first look, jonathan taylor contract exposes rbs' franchise tag, labor struggles.
Rolling Stone is a part of Penske Media Corporation. © 2023 Rolling Stone, LLC. All rights reserved.
Verify it's you
Please log in.
Adrian Quesada & Brendan Burke: With Grupo Fantasma
By larry crane | photographs by larry crane.
A couple of years ago I got an email from Brendan, Grupo Fantasma's tour manager, noting that their self-recorded album, El Existential , had won the 2011 Grammy for Best Latin Rock, Urban or Alternative Album. After I heard the CD I wanted to know how it all went down, so I tracked him and Adrian down in their hometown of Austin and learned the story of a rented house and trying but fun recording sessions. I was also lucky to catch live sets by Grupo and Brownout, a related band of Adrian's, where both groups delivered the goods to excited audiences. Grupo Fantasma has done several records with Stuart Sullivan , also in this issue, and they have a new album coming out in 2013, produced by Steve Berlin [ Tape Op #55 ] of Los Lobos.
Where were you recording your previous records?
A: The record [Sonidos Gold] we did before El Existential was at Wire Recording with Stuart Sullivan. He's a good friend and helps us out. Our first record [Grupo Fantasma] was practically a demo. We were playing live and our manager, and soundman at the time, David [Lobel], was like, "Everyone wants to hear a CD." We went into the studio, knocked that shit out, and hardly even thought about it. I was 22; I didn't pay attention to details.
Were you tracking a lot of it live?
A: Yeah, and we only had two or three days [in the studio]. The second album [Movimiento Popular] we did at Stuart's, but we went overboard with the production. Next we decided to make a live album [Comes Alive]. On those first two records people were like, "That band is so good live, but the records don't really capture that." With [Sonidos Gold] we finally knew sonically how we wanted to explain it. We had a relationship with Stuart, where if I wanted a whale with a microphone up it's butt, Stuart can make that happen. I was into recording enough at that point where I knew what I wanted. The band had a vision and it all just came together. A lot of that was getting into the room sounds. I really like those old school records where everyone is in one room. Stuart asked, "How do you feel about trying to avoid any fake reverb? Just use reverb from your amps and room mics?" So he was compressing the hell out of the room mics — everything sounded huge and massive because his studio is amazing. That was the first time I was completely 100 percent proud of an album. Mainly it was his awesome room, his mics, and his knowledge of how to make it sound good. Then for El Existential we just didn't have the money to go to Stuart, and he was really busy at the time. I also wanted it to sound completely different. I love Sonidos Gold; I just didn't want to repeat it. We wanted to write in the studio too — we'd never had that opportunity before. Our manager asked, "What if we rented a house and you did it yourself?" It's not like we're the first band to ever do that, but we'd never done it. We asked Brendan, who has a lot of experience in recording, to put it all together.
You were working with the band already?
B: Yeah, exactly. I'd been tour managing Grupo for about four years. I was doing production management, tour management, and monitors. We had a front of house engineer, but I'd do monitors and record the shows too. Adrian said, "We've got a house and we're going to start recording. It'll probably take four months." I already had my brain wrapped around what the band needed, and what sounded best.
A: Our manager was looking at houses while we were on tour. We had to nail it down. One day he called and said, "This one came up. It's awesome." I said, "I need to see it. We need to see the layout and see how big it is. Do you even know if we can make loud noise?" He's not a studio guy — I could tell he just wanted to get it over with. So we piled up what gear we had between us; it didn't include a lot of high-end stuff, so we rented some, including a [Neumann] U 87.
B: Adrian said, "What are we going to do about gear? We're basically going to be filling up a whole studio." We were following up a Grammy-nominated album with this. It definitely gave me a sense of challenge. Then I showed up the first day and saw a Rupert Neve Portico, an API preamp, and the U 87.
The rest of this article is only available with a Basic or Premium subscription, or by purchasing back issue #94 . For an upcoming year's free subscription, and our current issue on PDF...
Or learn more, more interviews, heavy music | no. 90, garris shipon: corrosion of conformity, brutal truth, by scott evans.
Everyone needs an audio guru. Magazines and the Internet are great, but nothing compares to a veteran who knows you and your work. My guru is Greg Thompson. Greg is an accomplished pro engineer in New...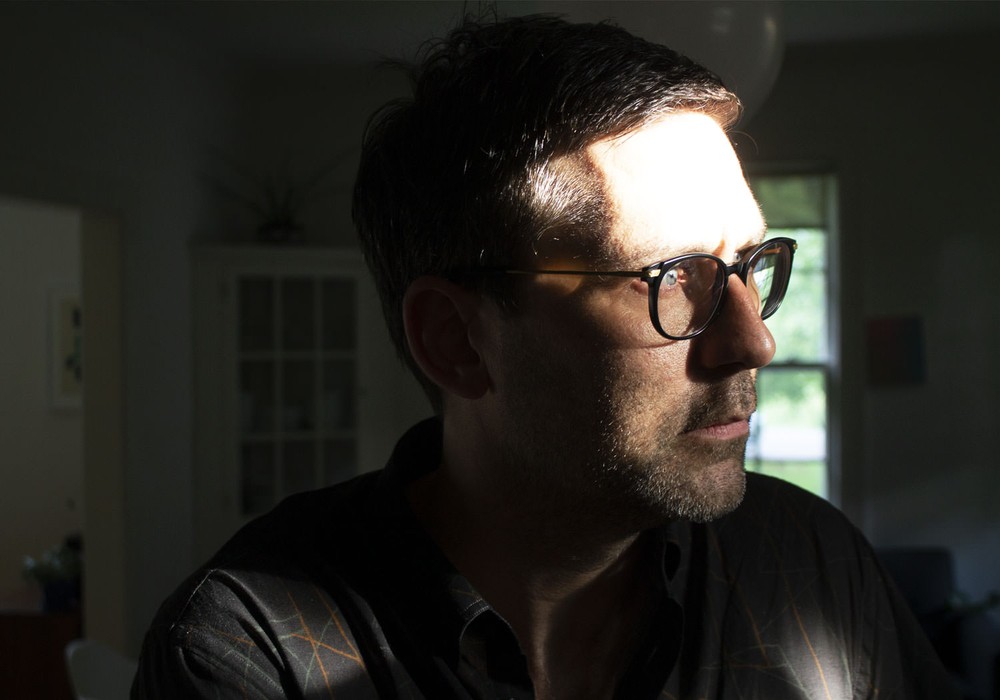 Interviews | No. 129
Jamie lidell: electro-soul, by larry crane.
British-born, Nashville-living Jamie Lidell is a singer, beatboxer, recordist, producer, engineer, songwriter, code writer, husband, and father. He has collaborated with Beck, Cristian Vogel (as Super...
Interviews | No. 52
Ray barbee: from the bones brigade to diy recording, by john baccigaluppi , larry crane.
A few years ago, I was at the winter NAMM show, the insane dog and pony show of musical madness that it is. If you've never been, it's hard to imagine the spectacle of it all; death metalers...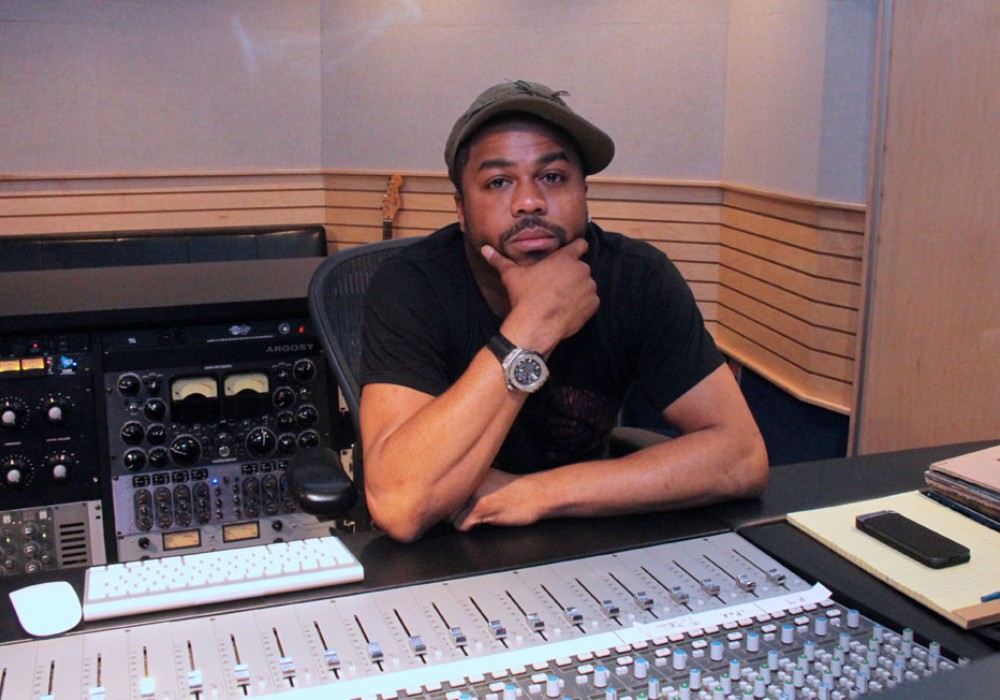 Interviews | No. 101
Just blaze (bonus): jay-z, eminen, kanye, drake, by zac meyer.
Justin Smith, better known as Just Blaze, catapulted to the upper echelon of hip hop in the early '00s as the producer behind a string of hits with Jay-Z and Roc-a-fella Records. He has been in high...
Interviews | No. 13
Calexico: joey & john on recording at home and in the studio, by john askew.
The first time I tried to reach Giant Sand, OP8 and Calexico drummer/multi-instrumentalist John Convertino at his Tucson, Arizona home he didn't answer the phone. It seemed only natural that when...
Interviews | No. 57
Pete anderson: raising the kids to punk and roots rock.
Pete Anderson is known to many as the original guitarist and producer for Dwight Yoakam. These days Pete's life revolves around his label, Little Dog Records, and studio, where he's recently...
Interviews | No. 81
Danny kroger and lars falck, by bo w. lauritsen.
Black Eyed Peas, Lady Gaga, The Script, The Raveonettes, Kaizers Orchestro or Tricky — it probably won't cross your mind that artists like these have worked in Copenhagen. In only five years...
Interviews | No. 28
Le tigre: home made feminist electronic garage music, by pam nicholas.
Le Tigre create edgy, grooving transmissions that are fashioned at the intersection of punk and electronica. Mixing noisemakers for the new millenium in their rehearsal space-laboratory, Kathleen...
Interviews | No. 44
Don coffey jr.: the art of guerilla recording.
Don Coffey Jr. admits that he stumbled onto his career as a studio engineer by accident. From the early 1990s until last year, the 37-year-old native of Knoxville, Tennessee, was the drummer and...
Skip to main content
Keyboard shortcuts for audio player
Music Interviews
Ocote soul sounds: modern latin folklore, just the music, 'the alchemist manifesto'.
Ocote Soul Sounds: Martin Perna (left) and Adrian Quesada. Houshang Ghaharie hide caption
Sometimes bad luck can turn out to be a good thing.
In late 2004, Brooklyn-based musician Martin Perna set out on a biofueled trip to Mexico. But the founder of the Antibalas Afrobeat Orchestra didn't quite get there; his car broke down in Austin, Tex.
Luckily, he was far from stranded. Adrian Quesada, a member of Austin's Grupo Fantasma , took Perna in. Jam sessions over the next few weeks resulted in inspiration for a new album — and a new group — under the name Ocote Soul Sounds.
The chemistry between Quesada and Perna worked so well that the duo has returned with a new album, this one called The Alchemist Manifesto . Perna spoke to Latino USA host Maria Hinojosa about the new project.
It's one of many hats Perna wears. He's an in-demand session musician who has recorded with TV on the Radio , Celebration and Scarlett Johansson . With Antibalas, he makes a brassy, raucous, big-band sort of music. But Ocote Soul Sounds is yet another identity: a downtempo blend of relaxed Latin grooves.
The word Ocote, taken from the Aztec language Nahuatl, refers to a Mexican pine tree. It's key to how Perna views the project.
"One of the things that's magical about the ocote is that, as you're probably familiar, you can go to a market and buy little bundles of it," Perna says. "And that's the kind of wood that you use to get the fire started. ... And the ocote can even be used to get wet logs, or logs that don't want to burn — it can get those logs to burn. So there's this idea of nature, the hardwood of this pine tree getting the fire started."
The Nahuatl reference takes on a special significance. Perna says that he and Quesada are trying to draw from both Mexican roots and their current environments in an authentic way.
"So a lot of the songs we make are border sounds," Perna says. "They're in between the space between the modern world, the folkloric world; technology and roots sounds. And we're just trying to make sense of it. So each record that we make is us reconciling this moment in the present."
Take the song "El Pescador," which combines a Yoruba chant with hip-hop drums.
"The beat underlying it is that — you know, just because we're in a modern era where hip-hop is dominating the airwaves, and just these big beats underneath, that we can't sever our connection with the old songs of the past, and the Orishas," Perna says. "I think different people in this day and age are successfully linking those traditions, and we're a part of it in that way."
The well-traveled Perna also spoke his mind on the future of Latino unity in the U.S.
"Before, I think, Latinos can really move forward in the United States to a degree of true success, true happiness, we have a lot of baggage and politics to work out amongst ourselves," he says. "And to realize that we're bound by a history of colonialism, of slavery, of conquest, but we're united by things that are even more transcendental."
Related NPR Stories
Grupo fantasma: 'gold' sounds of latin funk, antibalas: political but party-friendly, sxsw music festival, sxsw 2007: antibalas, web resources.
Adrian Quesada
Follow Artist +
Guitarist and producer who plays in Black Pumas and Grupo Fantasma while also directing tributes to Latin sounds of the past. Read Full Biography
Overview ↓
Biography ↓
Discography ↓
Songs ↓
Credits ↓
Awards ↓
Related ↓
Adrian Quesada Biography
by Tim Sendra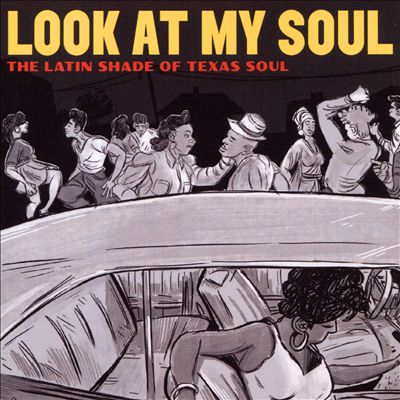 After his 2013 exit from Grupo Fantasma , Quesada had the idea to form a project dedicated to updating vintage soul, and in 2017 launched Black Pumas with singer Eric Burton . Their self-titled 2019 album earned Quesada another Grammy nomination, as did the 2020 record Capitol Cuts: Live from Studio A. Along with running his Electric Deluxe Recorders studio and working with young talent from a wide range of styles, including his first love of hip-hop, Quesada recorded a tribute to Latin soul music of the '60s. Titled Look at My Soul: The Latin Shade of Texas Soul , the album featured vocalists like David Hidalgo of Los Lobos , Tomar Williams , and Ruben Ramos tackling meticulously crafted re-creations of the sound. In a similar vein, Quesada's 2022 record Boleros Psicodelicos featured the guitarist and producer working to recapture the sound and feel of the romantic baladas of the '70s and '80s. Collaborating with a host of talented singers and musicians ranging from Girl Ultra and Rudy De Anda to Gaby Moreno and iLe of Calle 13 , Quesada honored the past and brought the style to a new generation of listeners. The album's release was followed by performances on Late Night with Stephen Colbert, at the Austin City Limits Festival, and most impressively, at a Kennedy Center tribute to Latin music and culture. The end of the year saw Quesada returning to his hip-hop roots with Jaguar Sound , a record inspired by bike rides taken at the beginning of the COVID-19 lockdowns. Cruising the Austin city streets while listening to hip-hop, the Alchemist in particular, he got the ideas for beats, which he then turned into full-blown psychedelic funk tracks with the help of members of Ikere Shakedown , keyboardist Josh Garza , harpist Mary Lattimore , and a host of others who provided strings and horns. The album was issued by Anti- in November 2022.
AllMusic Quiz
Adrian Quesada [Ep10]
Adrian Quesada is musical royalty in Austin, Texas. A former leading member of the Grammy Award-winning Latin-funk orchestra, Grupo Fantasma, founding member of the ever-eclectic Brownout, and one-half of the worldwide phenomenon known as Black Pumas, Adrian is a multi-instrumentalist, producer, and songwriter renowned for his unique blend of Latin traditional music, soul, and psychedelic rock. But his is no overnight success; Adrian has been on his grind for nearly two decades now, consistently working to refine his sound and build genuine connections in the industry.
Born in South Texas on a steady diet of hip hop, soul music, and Mexican culture, Adrian has collaborated with everyone from Prince to Wu-Tang Clan's GZA, David Garza, and Los Lobos. Today, he owns and operates his own recording studio, Electric Deluxe, where he strives to push the envelope of modern music by delivering a timeless aesthetic and maximum freshness. His latest album, Boleros Psicodélicos , a sprawling tribute to the golden era of Latin American psychedelic ballads that he produced, engineered, mixed, and largely performed himself, is a testament to the relationships that Adrian has cultivated over the past 20 years and his relentless dedication to his craft.
Above all else, Adrian deeply loves what he does and he shares that passion generously in today's episode. Listen in as he reflects on his journey as a musician thus far and offers his wisdom on the importance of collaboration, the joys and pitfalls of songwriting, and how, if you show love and appreciation, people will respond, plus so much more! We invite you to sit back, relax, and enjoy this conversation with Texas' own, Adrian Quesada.
Key Points From The Adrian Quesada Episode:
Adrian's memories of growing up in South Texas and some of his early musical influences.
Why Adrian has been challenging himself to write on instruments other than the guitar.
How his interest in production evolved; looking back on the first album he produced.
The hip hop artists he looked to for inspiration on the Grupo Fantasma records.
Reflecting on the important role that collaboration has played for Adrian.
Melding different styles together under the Brown Sabbath moniker and on their Public Enemy instrumental cover album, Fear of a Brown Planet .
The major significance of co-signs from artists like Prince for Grupo Fantasma and Brownout.
Adrian shares an incredible memory about Prince from their time working together.
The role that winning a Grammy Award played in propelling Grupo Fantasma forward.
The melting pot influence of Los Angeles on Black Pumas' unique mashup style.
Adrian tells the story of the first time he heard Eric Burton sing over the phone.
How the best lyrics can evolve from your first instincts when listening to a track.
How Adrian and Eric's process of writing songs together has evolved over the years.
Some of the joys and challenges of having his own recording studio, Electric Deluxe.
Gain insight into Adrian's 2021 album, Look at My Soul: The Latin Shade of Texas Soul .
How people will respond if you show love and appreciation.
Adrian's latest record and labor of love, Boleros Psicodélicos , which he produced, engineered, mixed and largely performed himself.
How Adrian is constantly discovering new music and opening new doors.
Tweetables From Adrian Quesada:
"Hip hop has, by far and large, been the biggest musical influence aesthetically to everything I do. [There's] no way to shake that. If I'm hearing drums, I'm hearing the way Pete Rock drums sounded, the way Tribe Called Quest drums sounded, not the way Metallica drums sounded." — @adrianmquesada [0:14:17]
"I learn something from everybody I work with. I still learn a lot from [Martin Perna] and I feel like [collaboration] is really important, particularly for somebody like me, who works alone a lot." — @adrianmquesada [0:18:11]
"[Prince] believed in us and that gave me a lot of confidence as a guitar player, that gave everybody [in Grupo Fantasma] a ton of confidence as a band. That was a big turning point for all of our musical developments and careers." — @adrianmquesada [0:29:04]
"That first instinct that you have of what you lay down, sometimes, is going to be the best thing [that you write]." — @adrianmquesada [0:43:00]
"Every time I spoke to somebody, it would open a new door." — @adrianmquesada [0:53:36]
Links Mentioned in Today's Episode:
Adrian Quesada 's Website
Adrian's Instagram
Adrian Quesada on Twitter
Electric Deluxe Recorders
Black Pumas
Grupo Fantasma
Written by:
Scott e power.
#donaldtrump
#republicans
#kevinmccarthy
#openthread
#climatechange
#stevescalise
#dailykoselections
Cult-like church's takeover of Idaho college town is fueled by a misogynist, rape-friendly theology
In most regards, Moscow, Idaho, is the embodiment of the bucolic college town: tree-covered neighborhoods, quiet streets, quaint shops downtown, and a pretty University of Idaho college campus. But for people who live there, the insidious presence of Pastor Doug Wilson's cult-like Christ Church—not at all obvious on the surface, but cumulatively overwhelming at times—can make life on the Palouse surreal, even nightmarish.
Moreover, as a deep profile by Sarah Stankorb at Vice reveals, Wilson's domineering evangelical church—which buys up property and businesses throughout the Latah County community and bullies both members and non-members who question either his edicts or his far-right theology—is built on a fundamentally misogynist worldview that permits male members to rape their wives, and threatens any women who object.
Stankorb's report details the stories of the women who have survived Christ Church's "culture that normalizes sexual abuse and harassing survivors." One described being raped repeatedly by her husband, then becoming an outcast when she divorced him. Others describe being sexually abused as teenagers by men who taught in the church's schools.
This ethos within the church is a direct outgrowth of the theology that Wilson teaches. He asserts that husbands have complete spiritual responsibility for the household, which includes preventing the wife from failing to submit to his will in "spending habits, television viewing habits, weight, rejection of his leadership, laziness in cleaning the house, lack of responsiveness to sexual advances."
Wilson contends that modern society has stripped men of their intended roles, including their sexual mores. He has written that "the sexual act cannot be made into an egalitarian pleasuring party"; instead, "a man penetrates, conquers, colonizes, plants," while a "woman receives, surrenders, accepts," he argues. He concludes that "true authority and true submission are therefore an erotic necessity."
Despite its location in a remote rural college town, Christ Church is not merely a fringe cult. Wilson is a major figure in the evangelical home-schooling and "classical Christian school" movements, having helped found the Association of Classical and Christian Schools, which accredits institutions similar to Wilson's. He also operates a publishing house, Logos Books, that provides curriculum materials for both homeschoolers and "classical schools."
Its current expansion plans in Moscow include a new complex for Logos School, built on 30 acres of land on the town's northwestern perimeter. A fundraising video reminds viewers "that much of what we are doing in education […] is exported to hundreds of classical Christian schools across the country and beyond."
Much of what Wilson teaches has long been controversial. In 2004, the Southern Poverty Law Center's Mark Potok exposed both his church's cult-like creeping takeover of Moscow, as well as the far-right Dominionist beliefs embedded in his school literature, including a defense of the Confederacy and slavery.
Wilson co-wrote a book, Southern Slavery: As It Was, featured in the Logos Books curriculum, which claimed in part: "Slavery as it existed in the South [...] was a relationship based upon mutual affection and confidence."
It argued: "There has never been a multiracial society which has existed with such mutual intimacy and harmony in the history of the world. [...] "Slave life was to them [slaves] a life of plenty, of simple pleasures, of food, clothes, and good medical care."
At a 2003 public forum in Moscow, Wilson attempted to defend the book , claiming it had been misinterpreted. "My defense of the South does not make me a racist," he said. "I am not interested in defending slavery. I don't believe we should practice slavery.
"What I said is that a Christian man in the South could be a slave owner. He needed to follow the rules in the New Testament. Christian slave owners were compelled to teach their slaves to read [and] teach them Christian values. When there is a chance for freedom, the Bible tells the slaves to take it. Paul lays out the peaceful end to slavery. That is not how Southern slavery ended in the United States."
Wilson has taken other racially incendiary positions. In 2013 , he denounced pastors who voted for Barack Obama as unfit for the pulpit.
"Any evangelical leader—by which I mean someone like a minister or an elder—who voted for Obama the second time, is not qualified for the office he holds, and should resign that office," Wilson wrote. "Unless and until he repents of how he is thinking about the challenges confronting our nation, he should not be entrusted with the care of souls."
Moreover, Wilson wrote, Black pastors were especially corrupt in backing Obama: "Not only must the dignity of human life be upheld by white and black Christian leaders alike, to the extent we may allow any differences, it should be to expect a greater vehemence in opposing abortion (in the person of its advocates and enablers) from black leaders," he opined. "This is because it is their people who are being disproportionately targeted by the white Sangerites. And a black Christian leader who cannot identify a Sangerite is a rabbit leader who does not know what a hawk looks like."
In recent years, he has heightened his "traditionalist" attacks on modern mores, including a 2020 speech he gave on the UI campus titled "The Lost Virtue of Sexism," in which he argued that everyone can agree the Bible is sexist—but that the Bible is always right. In the speech, he denounced the 2020 Super Bowl halftime show featuring Jennifer Lopez and Shakira as "a skankfest," adding: "You might think that women are being elevated by an activity that I would regard as degrading."
Wilson's church has also played a leading role in Moscow-area protests against COVID-19 health measures, including mask mandates. Three church members arrested in one of those protests, including Christ Church deacon Gabriel Rench, filed a federal lawsuit in March against Moscow city officials over their arrests at a September 2020 event.
As the home of a liberal-arts college, Moscow has long been viewed statewide as a hotbed of leftist politics, and its voting record has remained predominantly Democratic in most elections, including in 2020, when Latah County was one of Idaho's few counties to vote for Joe Biden.
This, in fact, is the situation that Wilson has long intended to change. He calls his plans for Moscow a "spiritual takeover."
"Basically this is a blue dot in a very, very red state and the blue dotters are pleased," Wilson told Religion News Service in an interview. "Our mission is 'All of Christ for all of life' and if you drill that down, then for all of Moscow."
Local residents have begun organizing a kind of underground resistance to Wilson's takeover, reflected in the website The Truth About Moscow , which tracks all of Christ Church's operations in the town. Other residents have begun speaking out in local forums.
"Christ Church's goal promotes division and excludes our many friends of whatever faiths including Jewish, Muslim, atheists or anyone besides Christians, as defined by Christ Church. Moscow should not be defined by any religion and certainly not owned nor controlled by any church," Moscow resident Linda Pike opined in a recent Moscow-Pullman Daily News letter to the editor.
Wilson himself sees no room for compromise, foreshadowing the Jan. 6 Capitol insurrection in a 2019 interview opining that the cultural war in Moscow reflected what was happening nationally. The country, he said, seems to be in a "slow-motion civil war with no bullets."
"The only possible solution is a massive religious revival," he said. "Short of that and we're headed for trouble."
Grupo Fantasma
Latest release.
OCT 8, 2023
La Mitad del Mundo - Single
Cumbia de los Pajaritos
Sonidos Gold · 2008
Problemas · 2014
El Sabio Soy Yo
Sonidos Gold · 2007
Siete-D (feat. Adrian Quesada & Grupo Fantasma)
Up.Rooted · 2014
Gotta Get (feat. Grupo Fantasma)
Save Me (feat. Adrian Quesada & Grupo Fantasma)
Singles & EPs
About grupo fantasma.
Austin, Texas's Grupo Fantasma is an 11-piece ensemble that specializes in Latin funk, with elements of rock, salsa, cumbia, and reggae in the mix. Formed by members of former Austin-based outfits the Blimp and the Blue Noise Band, Grupo Fantasma began performing in 2000, immediately gaining a local following with their high-energy live shows. Their self-titled debut appeared in 2002, followed by MOVIMIENTO POPULAR in 2004. Appearances on AUSTIN CITY LIMITS and with Prince (the band has performed at Prince-owned venues and backed him at the 2007 ALMA awards) significantly increased the band's popularity. Two more albums appeared in '06 and '08, respectively. Despite a courtship from major labels, Grupo Fantasma has chosen to release their albums independently, staying true to their grassroots beginnings.
Similar Artists
Money chicha, adrian quesada, ocote soul sounds, del castillo, los mocosos, b-side players, superfónicos, select a country or region, africa, middle east, and india.
Côte d'Ivoire
Congo, The Democratic Republic Of The
Guinea-Bissau
Niger (English)
Congo, Republic of
Saudi Arabia
Sierra Leone
South Africa
Tanzania, United Republic Of
Turkmenistan
United Arab Emirates
Asia Pacific
Indonesia (English)
Lao People's Democratic Republic
Malaysia (English)
Micronesia, Federated States of
New Zealand
Papua New Guinea
Philippines
Solomon Islands
Bosnia and Herzegovina
France (Français)
Deutschland
Luxembourg (English)
Moldova, Republic Of
North Macedonia
Portugal (Português)
United Kingdom
Latin America and the Caribbean
Antigua and Barbuda
Argentina (Español)
Bolivia (Español)
Virgin Islands, British
Cayman Islands
Chile (Español)
Colombia (Español)
Costa Rica (Español)
República Dominicana
Ecuador (Español)
El Salvador (Español)
Guatemala (Español)
Honduras (Español)
Nicaragua (Español)
Paraguay (Español)
St. Kitts and Nevis
Saint Lucia
St. Vincent and The Grenadines
Trinidad and Tobago
Turks and Caicos
Uruguay (English)
Venezuela (Español)
The United States and Canada
Canada (English)
Canada (Français)
United States
Estados Unidos (Español México)
الولايات المتحدة
États-Unis (Français France)
Estados Unidos (Português Brasil)
美國 (繁體中文台灣)
Like the Wind, Kiko Villamizar Pushes the Culture Forward
Austin's colombian instigator brings his music, message, and mission to todo el mundo, by clara wang , fri., feb. 4, 2022.
The Barranquero, or Andean motmot, is an early-rising bird that lives in the Colombian mountains and vocalizes with severe and profound claims that move other birds to start their day. Kiko Villamizar says it's his favorite bird because "it's got a rough voice, he doesn't sound pretty, he just makes a lot of noise to wake everybody up."
Since landing in Austin 16 years ago, Villamizar has become a leading voice in Austin's Colombian music scene, facilitating the transference of traditional forms to a newer generation while creating opportunities for fresh sounds to ignite. The 44-year-old's soon-to-arrive third album, Todo el Mundo , is a beautifully wrought ensemble of traditional cumbia and experimental rhythms with the transformative theme of wind, following two previous LPs oriented around elemental forces: 2015 debut La Remolacha (earth) and 2017's Aguas Frías (water). His new single "Sembrá el Maíz" was described in The New York Times ' weekly music playlist as "an original urging hard work and patience, even in the face of climate catastrophe."
Like the Barranquero, Villamizar's music, message, and mission to serve is a wake-up call for others to listen.
Besides his formidable talent as a multi-instrumentalist and vocalist, Villamizar has collaborated with Austin dignitaries like Grammy Award-winning producer Adrian Quesada and Grupo Fantasma. His nonprofit, Casa de la Cultura, enables children of all income levels to access musical training, and the WEPA Cumbia Festival he founded in 2017 continues to bring Colombian artists and cumbia musicians from all over the world to Austin.
All that considered, Villamizar has come to exist so thoroughly in the connective tissue of Austin's Colombian music scene, he could be considered a genre elder – though he'll never admit it.
Born in Miami to Colombian parents, Villamizar had a turbulent childhood with his mother, working odd jobs on his family's farm in Colombia and bouncing around the U.S. before picking up guitar at 16 because he'd broken both his legs in a car accident and had nothing else to do. He grew up part of a long line of storytellers and performers, surrounded by music and inheriting a sixth sense for the crowd. His grandfather owned some land near the Colombian coffee farm and every Sunday family members would gather to drink, eat, and sing. Villamizar always sang along with the adults while many cousins his age played. Still, he says he "never had the discipline to learn an instrument" until after his life-altering accident – which killed his younger sister.
"There was a lot of survivor's guilt, and music saved my life," says Villamizar. "But I got bored with showing off how pretty I sang. I started wanting to put a story behind that one day."
Seeking the tools to further his musical education, an 18-year-old Villamizar studied jazz for two years at the University of Miami, after which he bounced around the U.S. and Colombia as a street performer and professional musician before landing in Austin in 2005 following the death of his mother.
"I moved to the opposite of New York, which was Texas – and I didn't want to get lynched, so I moved to Austin," he reasons.
Austin in 2005 was just starting to welcome Colombian cumbia; being a border state and home to thousands of Mexican Americans, the capital city has always leaned toward its Norteño roots (after all, it used to be Northern Mexico). Cumbia originated in 1800s Colombia as a fusion of African drum beats, Indigenous instruments, and, later, European influences like guitar and accordion. The danceable two-step found its way to Mexico via singers like Luis Carlos Meyer and Aniceto Molina, where it blossomed into myriad regional subgenres, including Tejano music.
When Grupo Fantasma guitarist Beto Martinez left Laredo to attend the University of Texas in 1996, the dominant local Latin music flavor was Mexican cumbia, which features heavy Norteño influences from Monterrey as well as mariachi elements. Many of the Spanish-language bands that didn't specialize in Mexican cumbia, like La Tribu or Cula du Cafe, primarily played salsa or more Cuban-influenced rhythms.
When Villamizar arrived in Austin, it was obvious to him that the genre stood as the almost universal entry point to Colombian music.
"I chose cumbia because cumbia makes everybody agree. Everybody knows how to throw their hip at the same time, but they don't know how to talk about Universal Basic Income together," says Villamizar. "When I saw Mexicans here dancing to it, it's a round dance, it's Indigenous. They're going counterclockwise, in a circle, intergenerationally and as a community, not as a couple trying to seduce each other. I was like, 'This is the organizer of people here.'"
Villamizar quickly established himself as a wellspring of traditional Colombian music, performing cumbia and conjunto at taco joints for tips, recording at Quesada's studio, and teaching music to the youth. In 2016, he and fellow Colombian Juan Camilo Agudelo formed the jam group Wache to explore the roots of Afro-Colombian music, which is how Bogotá-descended bassist Nico Sanchez and gaitero (flautist) Jaime Ospina, now both in Superfónicos, connected.
"His house became a cultural hub," says Sanchez. "One thing Kiko is good at is connecting people. He was instrumental in solidifying the Colombian scene here through the WEPA Festival that started in Kenny Dorham's Backyard and brought legendary Colombian artists over to connect with the newer generation."
Martinez echoes that sentiment: "He really started to push the more traditional and folkloric elements to these musicians. Everyone's cumbia is more informed by Colombian cumbia now because of Kiko and the artists around him."
Villamizar's spiritual mantra: to give back as much as he takes. That informs everything from his musical themes to his work as a community facilitator. Before releasing 2015's earth-grounded Carribean-fusion debut La Remolacha , Villamizar delved deep into the rainforest to his grandmother's village on the Amazon and asked permission from his ancestors to sing his songs, offering each of his albums to a direction of the earth. Sophomore album Aguas Frías integrated a psychedelic eightpiece band with Indigenous Colombian gaita flutes – a work that brought experimental trio Nemegata to Austin.
"I've always viewed him as a shaman that comes down from the mountains, leaves knowledge, and goes back up with a parrot on his shoulder," Sanchez says of Villamizar.
The new Todo el Mundo went through numerous iterations over several years, starting out as some leftover songs from a 2018 recording session with Quesada that were passed back and forth between Villamizar and collaborators like Shango Deli (known for his work with Carlos Vives), Ospina of Superfónicos, the late Los Gaiteros de San Jacinto member John Fuentes, and Chaka Mahone of Riders Against the Storm.
The album, with a title translating to "All the World," opens with a statement of self: "Yo soy Kiko Villamizar, el hijo de Luz Marina," followed by lead single "Tuya Tulita," a harmony of guitar chords, steady washboard strumming, and inner dialogue.
"'Tuya Tulita' can be interpreted as trying to pull yourself up from your bootstraps, which is bullshit ... nobody is a self-made anything," Villamizar explains. "But at the same time, at what point is your life yours, or does it belong to somebody else?
"This is really an inner dialogue to tell myself that no matter what has happened to me, it's nobody else's fault."
Themes of change, immigration, and the wind as a constantly evolving force push the album forward, as it begins with more traditional folk instrumentation in "Sembrá el Maíz" and breaks down into funkier, more complex rhythms in the title track. The claymation music video for "Todo el Mundo" hammers home the message of all humans coming from one earth – including displaced Indigenous people and immigrants in detention centers. Like the wind, the album moves further away from traditional folk rhythms as you go down the tracklist and closes with bluesy, psychedelic songs like "Poncho" – a funky ballad of a man who wears his poncho when he goes downtown, when he goes to court, when he pays child support, every day.
"Overarchingly, I want people to know that you either take too much of the pot or you don't. You get things and you give things and we are all little hairs on Mother Earth," Villamizar says. "Hurting her is hurting ourselves."
As he explores other creative outlets like stand-up comedy, Villamizar hopes to continue growing his nonprofit at Casa de la Cultura and – like "Sembrá el Maiz" states – not give up planting seeds when things get hard.
"It is a responsibility to light the field for people. As each little task comes, I'll embrace that, but I wouldn't say I have the word on anything yet."
The story was also corrected to remove the claim that Villamizar was instrumental to the formation of Austin-based Colombian bands Nemegata and Superfónicos. Both bands were already established before working with Villamizar.
A note to readers: Bold and uncensored, The Austin Chronicle has been Austin's independent news source for over 40 years, expressing the community's political and environmental concerns and supporting its active cultural scene. Now more than ever, we need your support to continue supplying Austin with independent, free press. If real news is important to you, please consider making a donation of $5, $10 or whatever you can afford, to help keep our journalism on stands.
Support the Chronicle
Tim Stegall, Aug. 4, 2017
Thomas Fawcett, April 28, 2017
March 10, 2023
Jan. 9, 2023
Kiko Villamizar , Beto Martinez , Nico Sanchez , Grupo Fantasma , Nemegata , Chacka Mahone , Adrian Quesada , Jaime Ospina
08 November 2021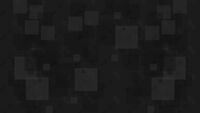 16 April 2013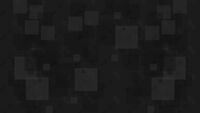 23 October 2007
Scenario instructions [ ]
Starting conditions [ ].

Resources: 300  food , 340  wood , 247  gold
Prince Dmitry

Objectives [ ]
Pay the Mongols (the starting tribute is 1,100  gold . Every 7:30 seconds, the tribute is increased by 200  gold . Once this price reaches 5,000  gold , it increases by 100  gold . Should the player fail to pay this tribute, the Mongols will send a very strong force of enemies to wipe the player out. It is possible to survive this.)
A) Maintain trade routes of settlements
B) Protect Trader routes from bandits
Buy Settlements to Expand Moscow (0/3), purchase through the icon in the top right of the screen for the drop down menu. ( The player only need to get enough gold to buy three settlements. Doing so will complete this objective and move the player to the next portion of the campaign. )
Build 3 Hunting Cabins near forest to earn gold (0/3)
Destroy 6 bandit camps. ( Destroying these camps should stop them from constantly attacking the player. However, there is only a 50% chance that it works that way. Bandit camps are numbered in red on the mini map in this article )
Players [ ]
Enemies [ ].
Bandits ( Rus ) - The Bandits will send several raids to defeat the player. The player have the options of destroy the six bandits camps to stop their raids.
Golden Horde ( Mongols ) - The Golden Horde will send several raids to defeat the player for not receiving their pay.
Strategy [ ]
Focus on one trade route first. The recommended one is Columba, which is of a significant distance. Build towers, Barracks, and Archery Ranges along the path to Columba. After that, repeat for the second town. With these, the player has more than enough gold to pay the Mongols throughout the scenario.
Build 4-6 traders and escort them to any of the discovered towns. Escort these traders. Once the player has earned enough gold, buy the town. It is not recommended to buy Columba at all, since it gives the player good gold income throughout the scenario.
Page From History: Ushkuinniki [ ]
Achievement [ ].
Paying off the Mongols within 3 minutes grants a Steam achievement.
1 Civilization (Age of Empires II)
2 Age of Empires IV
3 Ottomans (Age of Empires IV)
Entertainment
London / Europe
Border / Cartel Chronicles
Israel / Middle East
Latin America
On the Hill Articles
On The Hill Exclusive Video
Breitbart News Daily
Newsletters
Fake Conservatives
English Channel
Europe Migrant Crisis
UK Politics
Trans Politics
Russia Accidentally Doxes Its Own Spies, Undercover Buildings, By Publishing Wrong Documents: Report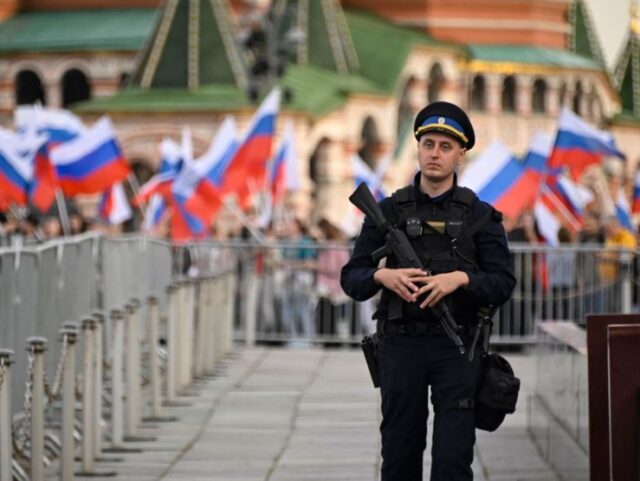 An investigative group opposed to the Putin regime claims the Moscow city authority accidentally uploaded a sensitive document listing "special" buildings in the area, inadvertently revealing the locations of military intelligence operatives, safehouses, and undercover buildings.
A 434-page document of "special list" addresses across Russia, meaning they should continue to receive electricity even during power cuts, has revealed the locations of large numbers of sensitive state employees, spies, and hidden government buildings, the Dossier Centre investigative group claims. Among those 'doxed' by their own government in the middle of a war are officers of the army intelligence branch GRU (Main Intelligence Directorate), locations of offices of KGB successor the FSB (Federal Security Service), and even newly built border posts near Ukraine, they say.
Ukraine Striking Moscow Legitimate, Says Germany… Drone Strikes Launched From Within Russia Itself Says UK https://t.co/ZWOFqQFgl8 — Breitbart London (@BreitbartLondon) August 23, 2023
The document appears to have now been taken down from the website of Moscow City Hall.
As noted in a report of  Le Figaro , the Dossier Centre is an investigative project of the outlawed Russian political opposition, and funded by exiled Russian billionaire Mikhail Khodorkovsky. The group says the bumper PDF was uploaded by Moscow's city government to their own website listing special consumers of electricity to be guaranteed a connection in all circumstances, and most of the content is not secret, as many of the institutions are things like hospitals, police stations, and federal buildings.
Yet other entries in the document reveal "outwardly inconspicuous buildings" harbouring intelligence agencies. Many of these are in ordinary residential buildings, and the detail of the list — the group claims — reveals what may be the true purpose of several mysterious buildings in Russia that have been the subject of past speculation.
Comparing the data with satellite and other imagery, the Dossier Centre concludes that intelligence officers appear to be fond of living or working in historic houses in elite neighbourhoods. In North Ossetia, a Russian Republic in the North Caucasus of Eastern Europe, there are security services outposts on the special list in "almost every village".
Moscow Wakes up to Sound of Drone Strikes Against City, Buildings Damaged in Blasts https://t.co/bRzzZyvMjc — Breitbart London (@BreitbartLondon) May 30, 2023
The regular military was also listed in great detail, with the addresses of "headquarters, barracks, communications center, ammunition depot" of some units laid out.
The release of the list, which the Dossier Centre has published in map form, with potential targets ranked by likely priority for a Ukrainian drone strike with blast radiuses around the addresses illustrated, may present a serious security risk to the Russian government — assuming it isn't itself disinformation. A key feature of Russia's invasion of Ukraine has become a nightly exchange of attack drones and cruise missiles, with Ukrainian forces enjoying some major deep strike successes with British-made Storm Shadows against strategic targets.
The world was provided with a dramatic demonstration of the potential utility of these missiles last month, after Ukrainian forces landed two of them into the headquarters of the Russian Black Sea Fleet at Sevastopol. While initial claims the admiral in command of the fleet was killed in the attack may have been mistaken, it remains the case Ukraine's strikes against the building, and two ships in dry dock undergoing repairs, appear to have caused Russia to disperse its fleet across the Black Sea beyond range.
The moment of a missile hit the headquarters of the Russian Black Sea Fleet Some Ukrainian media are reporting that Russian Black Sea Fleet Commander Sokolov may have been killed as a result of an AFU missile strike. However, there is no official confirmation of this information… pic.twitter.com/j9pSZt03uC — NEXTA (@nexta_tv) September 22, 2023
While this move may protect Russian assets, it also protects the Ukrainian mainland from being attacked by those ships, as they have also put themselves out of range. Russia has dispersed some of its fleet to Novorossiysk, a Russian Black Sea port 200 miles east on the far side of Crimea, beyond the Kerch Strait already, and reports now claim it is seeking to move them even further away.
Reuters reported on Thursday that Russia had signed a deal to establish a permanent naval base in Abkhazia, a breakaway region of Georgia. While the fleet would presumably be safe from Ukrainian counter-strikes there, the port of Sokhumi — where a Russian warship arrived last week — is some 390 miles from their normal headquarters.
This dispersal resembles a " functional defeat " for the Russian Navy in the Black Sea, the United Kingdom said this week, a situation where most ships were still afloat, but were no longer able to meaningfully engage in combat operations.
Please let us know if you're having issues with commenting.