The Ultimate Harvey Specter Car Collection
Post author: Luke
Post published: 14 August 2020
Post comments: 0 Comments
heroandvillainstyle.com may earn money or products from the companies mentioned in this post via affiliate partnerships.
Harvey Specter is a man of style. This doesn't just mean that he dresses well though; he has good taste in all areas, including cars and vehicles.
Through the entirety of Suits, we have seen Harvey drive a bunch of different cars, from Teslas to Mustangs.
This article will look over Harvey's history in the vehicle department, and the stylish rides he has driven.
What Car Does Harvey Specter Drive?
Harvey Specter has a liking for classic and modern cars alike, and is personally seen driving a 1972 Ferrari Daytona 365 GTS/4 , 1961 Jaguar E Type, 1967 Ford Mustang Fastback, 2004 Aston Martin DB9, and a 2011 Tesla Roadster Sport. For a majority of the episodes in Suits, during business trips, Harvey's chauffeur Ray drives him around in a Lexus LS460, or a Lincoln Town Car.
Interestingly, the only car that we know Harvey actually owns is a 1963 Aston Martin, which he doesn't drive. He gets the rest of his cars from a shared car club.
The Harvey Specter Mustang: 1967 Ford Mustang Fastback GT
Harvey is most frequently seen in this 1967 'Bullit' green Ford Mustang Fastback GT.
For me, this is the quintessential Harvey Specter car, and perfectly complements his badass personality and style.
This is especially true as, as you may know, Harvey is a huge Steve McQueen fan, who drives the 1968 model in – yes, you guessed it – the film 'Bullit'. So, it's no surprise that Harvey comes back to this vehicle time and time again to emulate one of his style heroes.
We first see it in episode 3 of season 1, where he feels 'old school' at his car club, and speeds off before Mike gets there. Then on, it makes an appearance when he visits Cameron Dennis in season 3, and once again in the penultimate episode, when he goes on a road trip with Samantha Wheeler.
As we find out from Samantha, It's interesting to note that this exact Mustang was also supposedly driven by Eric Kaldor (name partner at Rand, Kaldor and Zane).
You can tell the specific Mustang year and model by the side vents – as there are two grills, it is a 1967 mustang model.
This car is seen in:
Season 1 Episode 3
Season 3 Episode 2
Season 9 Episode 9
2011 Tesla Roadster Sport
This now ten years old Tesla peaked Harvey's attention at the car club in episode 3.
After winning a stat-off about the vehicle with a wealthy hedge fund owner, known only as 'Lawrence' , Harvey surprisingly concedes his victory, and gives the opportunity to drive the Tesla to him. Instead, Harvey takes the aforementioned Mustang out for a spin for the first time in the series.
But, as usual, Harvey wins and gets what he wants, and is seen driving off in the Tesla at the end of the episode with the car club's (aesthetically pleasing) employee.
"Horsepower – 288 Top Speed –  125 miles per hour 0-60 – 3.7 seconds I'm an enthusiast, and I've been waiting for the Tesla for months" – Harvey Specter
This car is seen in :
2004 Aston Martin DB9
After attending his wife's funeral, Harvey visits Daniel Hardman's house in this lovely silver-grey Aston Martin DB9.
It only gets a few seconds of screen time, but it's definitely a vehicle I would associate with Harvey's style taste.
This can be seen in :
Season 2 Episode 1 (Though, I believe in some versions of the episode, it is cut)
Harvey Specter's 1963 Aston Martin Car
Though we never get to see him drive it, in episode 6 of season 4, we find out that Harvey actually owns a 1963 Aston Martin, which he obtained from Charles Forstman.
Though the exact model is not revealed, it is likely to be an early DB5, or a DB4.
The saddest thing about it though is that, according to Mike, he "doesn't even drive it" .
"I know that he bought that '63 Aston Martin out from under you, and you've hated him ever since. You know he keeps it in a garage? Doesn't even drive it." – Mike Ross Season 4 Episode 4
1961 Jaguar E Type
Harvey drives this awesome left-hand drive Jaguar when he's on his way to the office after Louis finds out Mike's secret.
In bright red and with envious engine purr, this is one of my favourite Harvey Specter cars. It is also seen in this awesome Suits promo:
2004 Bentley Continental
A couple of episodes after Louis finds out Mike's secret, Harvey rents out this Bentley from the car club, and, with the aim of getting them to repair their relationship, takes them on a road trip.
This can be seen in:
Harvey Specter's 1972 Ferrari Daytona 365 GTS/4
In the opening and closing scenes of episode one of season 7, Harvey drives this black 1972 convertible Ferrari Daytona to Paula Agard's house to ask her out on a date:
And it's good news all round, because she 'like[s] the car', and says yes! However, that said, this is a very expensive way to impress a lady.
This car can be seen in:
Harvey Specter's Car Club
Harvey is a member of the New York Gotham Car Club. Though this specific club is fictional, there is a New York 'Classic Car Club' which works in a similar way, where you can register an exotic vehicle to take out for a spin.
This is where Harvey likely gets all of the above vehicles.
Rey's Lincoln Town Car
At the start of the show, Harvey is driven around in a 2005 Lincon Town Car by his chauffeur, Rey.
In episode 5 of season 1, it is involved in a car accident. However, it is patched up quickly, and is used again in the next episode. After season 1, the Lincon is phased out, and Harvey is driven around in Lexus and Mercedes cars.
The Lexus Cars of Suits
After a few seasons in, Lexus started to sponsor the show, and provided most of Harvey's business vehicles.
Here is a list of the Lexus cars that Rey chauffeurs him around in:
2010 Lexus LS 460
2013 Lexus LS 460
2018 Lexus LS 500
Mercedes S550 2010
At various points throughout the show, Rey switches into a Mercedes S550, most notably in some of the 'Tanner' episodes.
The Shelby Cobra, and Jaguar C Type
Though these aren't 'Harvey Specter cars', in season 4 episode 3, he (jokingly) expressed interest in owning Steve McQueen's Shelby Cobra.
Harvey, what the hell's going on? "At the moment, I'm 18 minutes away from owning Steve McQueen's Shelby Cobra."
On top of this, in a flashback scene in season 4 episode 13, we see that he has a model on his desk of what looks to be a modified and hooded Jaguar C type.
So, now you know how and where Harvey gets his cars from in Suits, and which ones he's been known to go for.
All that's left to do is join your local car club, or dream big, and become successful enough to own one for yourself.
Special thanks to the 'Internet Movie's Cars Database' for providing the years and models of some of these vehicles!
You Might Also Like
11 Ways How to BE Like Harvey Specter
How to Dress Like Harvey Specter: Suits, Shoes, Ties & More
Join our Newsletter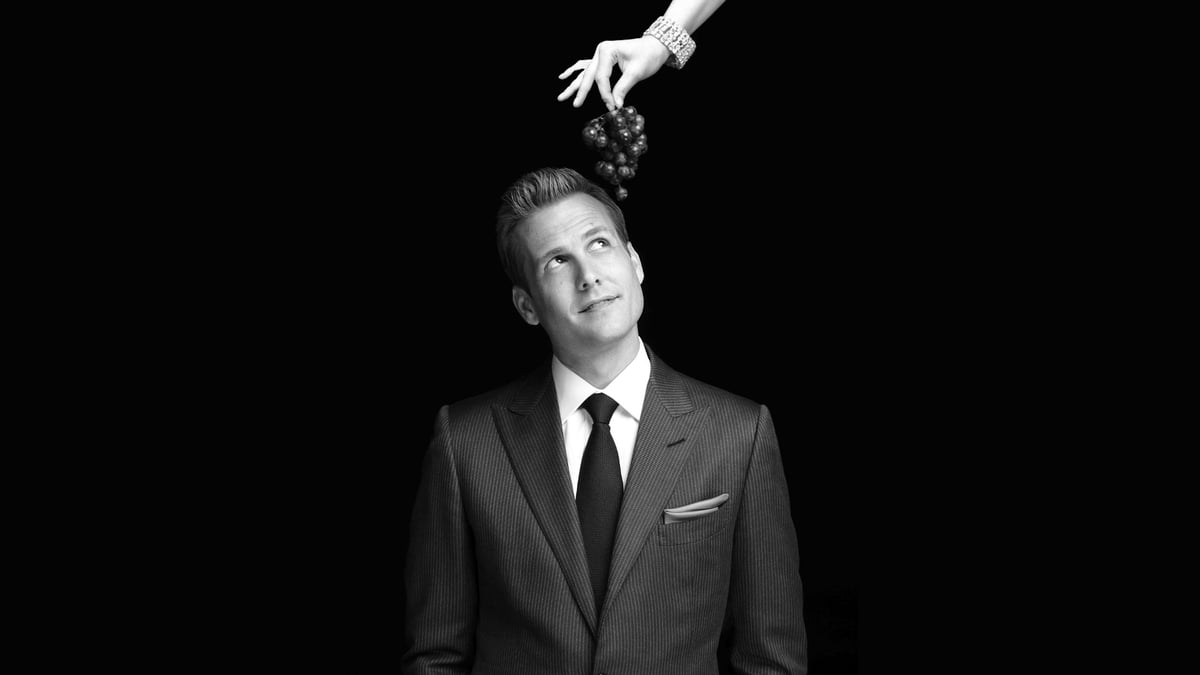 Harvey Specter Salary: What Would It Cost To Live His Life?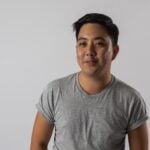 While he certainly isn't Logan Roy rich , Harvey Specter certainly lives a charmed life, which obviously requires a sizable salary.
Across nine seasons of the USA Network's hit legal drama Suits , there have been more than a few extremely telling hints about what the renowned "closer" attorney portrayed by Gabriel Macht earns — from his immaculate dress sense and Upper West Side apartment to his exclusive motor club membership and colleagues' general envy .
We took it upon ourselves to do a little digging and determine the broad strokes of Harvey Specter's annual take-home as the most prolific lawyer wheelin' + dealin' around New York City.
NOTE: All $$$ referenced = USD; not adjusted for inflation
Harvey Specter's Salary…
"how the hell can you justify making this much money".
When we first meet Harvey Specter as a newly-promoted senior partner at Pearson Hardman in 2011, he was pocketing between $3 million and $5 million per year (excluding bonuses).
Towards the end, when he was a name partner at Zane Specter Litt Wheeler Williams — which was soon renamed Specter Litt Wheeler Williams before changing once again to Specter Litt Williams — given every iteration of the aforementioned entity was considered a "Top 3" law firm, Harvey Specter would've been pocketing at least $10 million per year (also excluding bonuses).
According to the in-series canon, this was largely due to the fact that he was earning contingency compensation instead of drawing from billable hours — meaning he'd only get paid if we won the case — as well as having negotiated a decent percentage of the firm's revenue.
It also helps when your Harvard education has been paid for by a mentor like Jessica Pearson (Gina Torres); and if you're an unabashed workaholic who doesn't really take time off to travel.
… And How He Spends It
New york upper west side penthouse ($10,000 a month / $120,000 annually).
Harvey Specter's penthouse was the ideal bachelor pad; until he finally came to his senses and shacked up with the ever-loyal Donna Paulsen (Sarah Rafferty), at which point it simply became a damn nice pad.
Located on the Upper West Side, assuming he rents an apartment befitting someone of his calibre, it probably would've set him back approximately $10,000 per month (or $120,000 annually).
Homeownership, on the other hand, would be another kettle of fish with variables to account for such as property tax, condo common charges, and so forth.
The real-life shooting location for Harvey Specter's penthouse — which is actually located in Toronto — sold for just a touch under $5 million last year .
Cars ($250,000+ annually)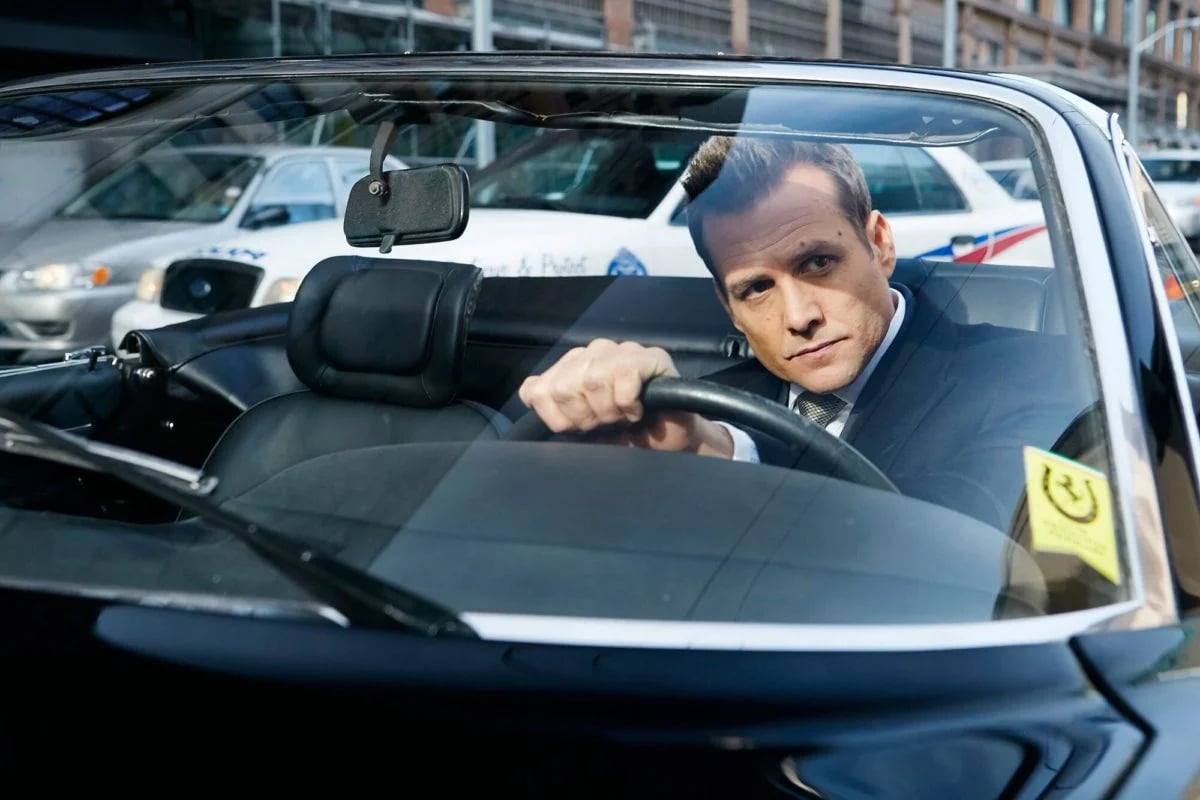 The only whip we know Harvey Specter owns is a 1963 Aston Martin. Everything else is accessed through his membership to New York's Gotham Car Club.
Throughout the series, he's driven plenty of flashy automobiles, including a Mercedes S-Class, 1972 Ferrari Daytona 365 GTS/4, 1961 Jaguar E Type, 1967 Ford Mustang Fastback, 2004 Aston Martin DB9, 2004 Bentley Continental, and a 2011 Tesla Roadster Sport; as well as being driven in several Lexus LS460s and Lincoln Town Car.
While the Gotham Car Club depicted in Suits is fictional, both Gotham Dream Cars and Classic Car Club Manhattan actually exist. The former currently requires a $49,000 joining fee (which includes $70,000 in rental credit) for its top-end membership with additional costs depending on what you want to take for a spin.
RELATED: What It Takes To Be A Top 1% Earner Around The World (Net Worth)
Private Club Memberships ($50,000 annually)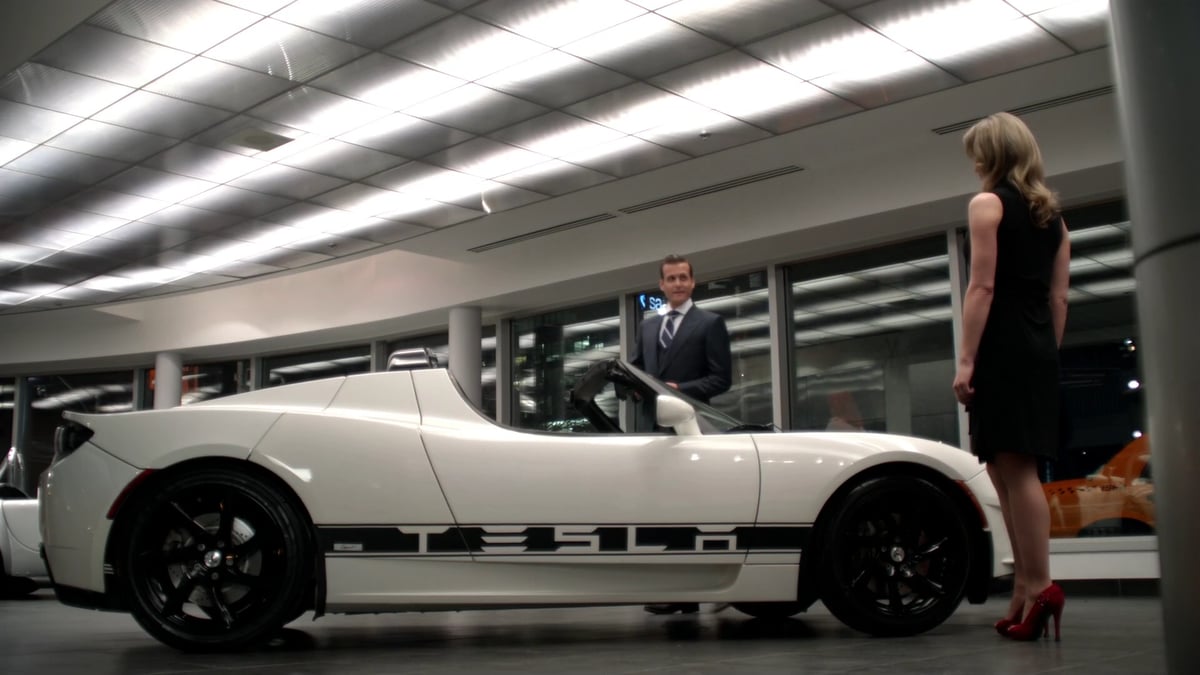 Aside from the Gotham Car Club, Harvey Specter would undoubtedly be a member of several members-only hubs in New York City, such as The Union Club where he can enjoy a few cigars ( Soho House for when he's feeling more common), and whatever luxury gym he chooses for rig maintenance.
Dining & Drinking ($50,000 annually)
As a client favourite, it's unclear how much of Harvey Specter's dining can be expensed back to the firm. We'll play it safe here and include your not-so-average "grocery" budget in the context of a notoriously expensive city with the figure outlined above. Bottles of Macallan 18-year-old, after all, ain't exactly cheap; and while it may seem that way, he doesn't solely subsist on hot dogs.
Record Collection ($5,000 annually)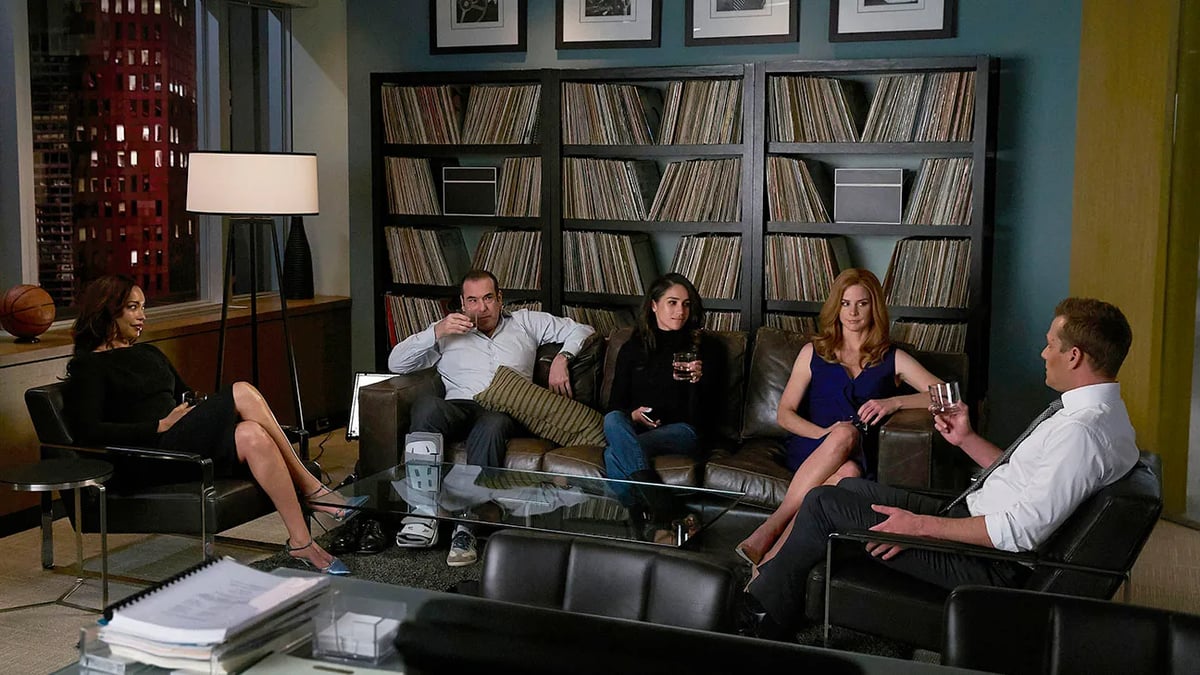 Harvey Specter's other major vice aside from cars, whisky, and winning is vinyl.
As a serious collector of records, and a certifiable music aficionado, he only purchases original prints — be they from Charles Bradley, Freddie King, or Lee Fields — which you certainly won't find in a JB Hi-Fi bargain bin.
For a taste of what the big fella listens to, give this Harvey Specter-inspired playlist a go.
Other Costs
The following need to be considered with an asterisk, considering some are one-offs while others might yield gains instead of sunken costs:
Watches In line with his reputation and sharp sartorial sense, Harvey Specter would have quite an impressive watch collection — the most prominent of which (and sole inclusion throughout the series because the suits apparently looked better without wrist candy ) being a Patek Philippe 5004P Platinum Perpetual Calendar Split Second Chronograph; valued at around half a million alone.
Clothing Harvey Specter alternated between roughly 10 different tailored three-piece suits throughout the series, predominantly made by Tom Ford, which comes to about $50,000 in total; then there are the derbies and brogue oxfords from the likes of Salvatore Ferragamo, Berluti, and Brioni which easily adds another $10,000; plus the more casual component of his wardrobe.
Poker As a master at "playing the man" who's seemingly allergic to taking Ls, there's a good chance Harvey Specter actually makes money from his hobby gambling; the same could probably be said about his hypothetical investment portfolio and whatever art he accrues (what can we say, the man has taste).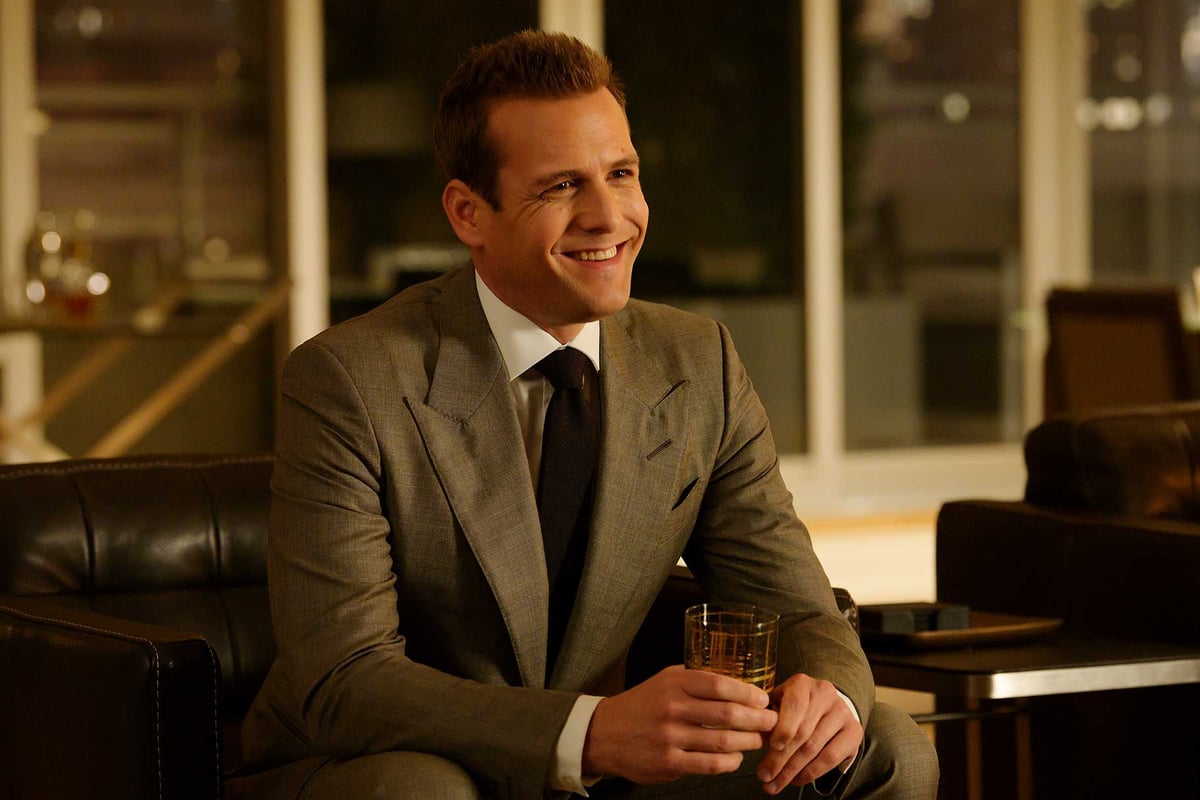 Could you afford the Harvey Specter lifestyle?
Taking all of the above into account and applying the JAY-Z rule ("If you can buy it twice, you can't afford it"), as well as factoring in the need to save for his and Donna's nest egg, at the very minimum, you'd need to make $1,000,000 after taxes to live like Harvey Specter.
To paraphrase the man himself, life is this [level hand]. Aspire towards this [raises hand slightly]. Or at the very least, work until your net worth resembles that of Louis Litt (Rick Hoffman).
Share the article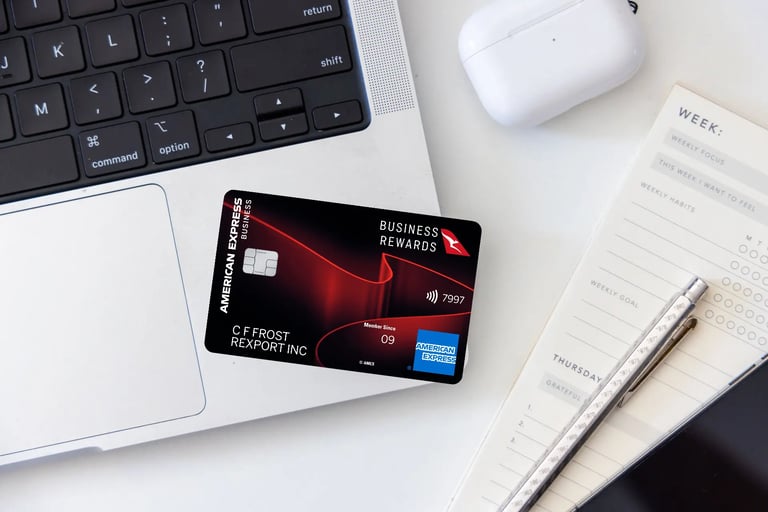 Earn 100,000 Bonus Points With The American Express Qantas Business Rewards Card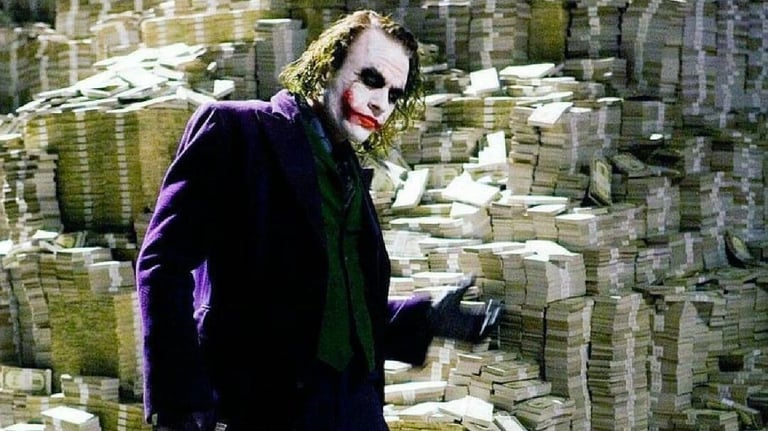 How Much Money You Should Have Saved By 30 (According To Experts)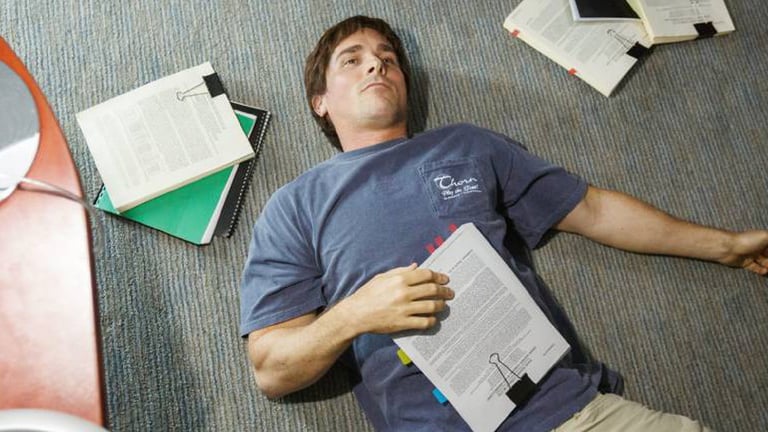 Compound Interest Is Your Golden Ticket To Wealth Creation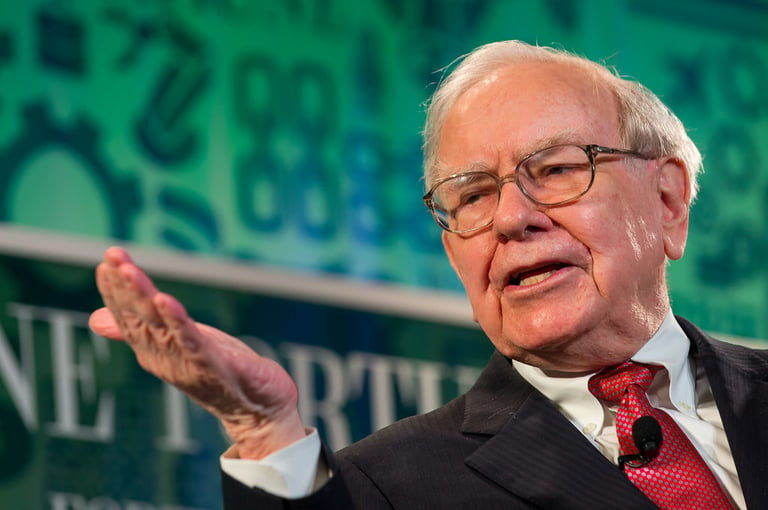 A Masterclass In Long Term Investing With Three Of History's Greatest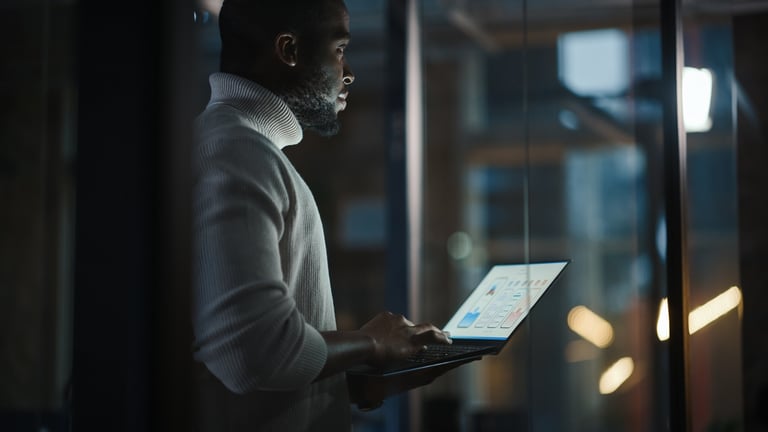 Block Earner Is Going To Revolutionise How We Think About Investment Returns
Related articles.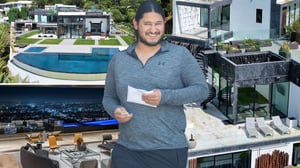 The $2 Billion Powerball Winner Is Making Major "Mistakes," According To Financial Planners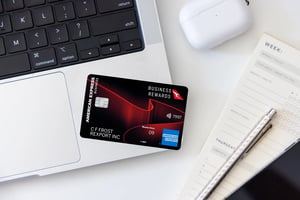 Essential Investing Buzzwords Every Man Needs To Know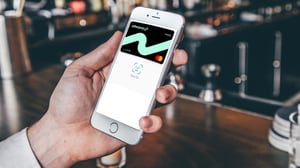 PSA: Afterpay Is Now Available To Use At Hospitality Venues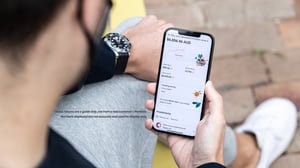 Looking To Invest? You Need To Consider Sharesies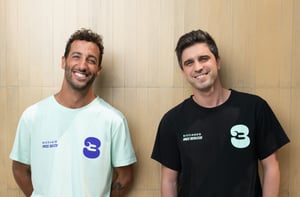 Afterpay & Daniel Ricciardo Team Up For An Aussie Match Made In Heaven
Advertising
Last completed movie pages, suits, tv series, 2011-2019.
Pictures provided by: sandwad2 , antp , concave
Display options: Display as images Display as list Make and model Make and year Year Category Importance/Role Date added (new ones first) Episode Appearance (ep.+time, if avail.)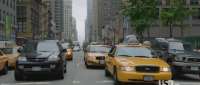 Where to find this title?
Watch or buy this title - powered by justwatch, comments about this movie.
See all comments about this movie and its vehicles
Add a comment
You must login to post comments...
Pictures are property of movie companies owner of the respective movies. Comments are property of their authors.
Page generated in 0.022 sec.