Deceased Characters
Beheaded Characters
Disney Kingdoms
Hatbox Ghost
View history
1.2 Character Identification
2.1 The Original
2.2 The Updated Ghoul
2.3 Other Ride Appearances
3 Removal and Return
4.1.1 Autopia
4.2.1 Haunted Mansion
4.3.1 House of Mouse
4.3.2 Muppets Haunted Mansion
4.4 Tales from the Haunted Mansion
4.5.1 SLG Comics
4.5.2 Disney Kingdoms  Comics
7 References
Description [ ]
Described as "a cloaked figure with an evil, grinning face" in The Story and Song from the Haunted Mansion , the Hatbox Ghost stands by with an old, kobby walking stick in his right hand and his namesake hatbox in his left. As riders look on, his head vanishes from his shoulders and reappears inside the hatbox, his top hat floating above the space where his head should be, only to have the head fade back into its original position moments later.
He has a similar face mold as the Skeleton hitchhiking ghost, Ezra. On the original figure, this happened to be an exact sculpt. Certain parts of his current animatronic have been coloured in such a way that it appears as if he is semi transparent. Some identify his cane as being a shillelagh .
Character Identification [ ]
One popular theory is that he was the lover of the Bride and was killed by either the Bride herself or a jealous suitor.
In the new version of the attic, many assume the Hatbox Ghost is one of  Constance Hatchaway 's deceased husbands , or, at the very least, another one of her victims. The evidence of this is based on the fact that he was decapitated and had his head placed in a hatbox (as all of Constance's husbands were) and the close association shown between the two characters,
Another possibility is that he was an accomplice of Constance as evidenced by his possession of the hatboxes she used to store her victims' heads.
Appearances [ ]
The original [ ].
In 1969, the Hatbox Ghost was briefly in a corner of the attic opposite the Bride where he was implied to have been a suitor to her, his head supposedly fading and returning with each beat of the Bride's glowing, thudding heart.
The Updated Ghoul [ ]
Today, at Disneyland, the Hatbox Ghost stands on the balcony alongside seven hatboxes as guests exit the attic before they descend to the graveyard . His head vanishes with a sinister chuckle or an occasional hiss and appears again in the hatbox, blinking and moving its eyes. An uncredited Corey Burton provided the chuckles.
Other Ride Appearances [ ]
While not yet appearing within Magic Kingdom 's Haunted Mansion , his presence is not completely absent. The ghost's face can be seen within several of the " Family Portraits " in the Corridor of Doors . The most evident of these is of a black & white photograph of the original Hatbox Ghost figure though there are two other photos of the same head-mould, showing the Hatbox Ghost in different hats. One of these has him wearing a bowler-hat and another having him wear a crown with the latter photo being nicknamed, "King Leer" as an allusion to the Shakespeare play King Lear and his leering head mould.
Also, in 2019 a Disney Photo-Pass addition was put in the attraction which took photos of guests in the ride during Walt Disney World's Portrait Hall sequence; when observed, these photos show the Hatbox Ghost looming overtop of the guest's Doom Buggies .
Removal and Return [ ]
Though the Hatbox Ghost was briefly in the attraction when it first opened, the intended effect of the vanishing head did not work out as planned. Rumor had speculated that the old parts for the Hatbox Ghost were used for the Sam the Eagle animatronic at the now defunct ride America Sings . This was later disproved when a manual for The Haunted Mansion was auctioned off showing that the HBG was too simple to have any moving parts to end up in the Sam the Eagle figures. Some speculate that he was removed because he was "too scary for a family attraction."
Early promotional material for the Haunted Mansion likewise heavily featured the character and, coupled with the fact that most never even saw him or the intended effect, he was not easily forgotten. The mystery of the character would persist for nearly 45 years, with all sorts of rumors and speculation floating around.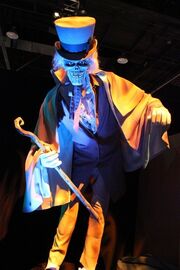 An A-100 animatronic, redressed to resemble the Hatbox Ghost, at D23.
This legacy has been reflected by both the company and the fans. The Hatbox Ghost continues to appear on merchandise, memorabilia and other Mansion-related items throughout the years, as well as making several cameos in various Disney media. In 2010, it was announced at San Diego Comic Con that Guillermo Del Toro's planned Haunted Mansion film would prominently feature the Hatbox Ghost. At the D23 Expo in 2013, a large animatronic figure was present at the show that was dressed to resemble the Hatbox Ghost.
In early January of 2015, following the take down of the seasonal Haunted Mansion Holiday overlay, a strange wall with a holographic window depicting one of the bat stanchions appeared on the balcony in the attraction. Many assumed this masked an upcoming addition to the attraction, and most surmised that it would be the Hatbox Ghost. Disney teased this by putting the Hatbox Ghost on much of their merchandise for the Haunted Mansion's 45th anniversary, and finally confirmed in late April that the Hatbox Ghost was indeed coming back to the attraction. On May 9th, following a week-long closure, the Mansion reopened with an updated Hatbox Ghost figure in the spot where the "mystery wall" had been, using a combination of sophisticated video projection and old-fashioned stage magic to create the illusion of the ghost's vanishing head.
At D23 Expo 2022, it was announced that Magic Kingdom would be receiving a Hatbox Ghost in 2023. He will appear in the Endless Hallway instead of the Attic.
Other Appearances [ ]
Attractions [ ], autopia [ ].
The Hatbox Ghost makes a cameo in the pre-show videos of Disneyland's Autopia. While the robots ASIMO and Bird go on a, "Haunted New Orleans" tour looking for ghosts, the Hatbox Ghost's silhouette appears behind them. [1]
Haunted Mansion [ ]
The Hatbox Ghost, played by Jared Leto , serves as the film's main villain. He is given the name Alistair Crump.
In this incarnation, the character has a tragic backstory wherein he was born to an overbearing tycoon father and loving mother. The Crumps owned a Dutch colonial revival gothic mansion. Alistair's mother later died he was only nine; distraught with grief, Alistair was unable to cope with the situation and was often abused by his father, who later expelled him from their home. Shunned and ostracised by society, Alistair left for an unknown place and worked hard to rise through the ranks, eventually becoming a wealthy socialite and heir to a fortune. When his father died, Alistair returned and repurchased his old mansion, where it later became the site of lavish balls, of which most of the guests were socialites who shunned him. The balls served as traps for his enemies, whom he murdered out of revenge. Alistair was later beheaded by his mutinous servants.
Sometime later, William Gracey purchases an antebellum mansion, where he hired Madame Leota to try and contact the spirit of his dead wife every night for a full year. This ritual released hundreds of ghosts, mostly benevolent spirits, into the mansion. However, a mishap causes Alistair, now an evil entity called Hatbox Ghost, to arrive and trick Gracey into taking his own life, before killing Leota and trapping her inside her crystal ball. Crump later trapped the ghosts in the antebellum mansion and must find the 1000th soul.
Given the backstory of the character, this incarnation of the Hatbox Ghost is a tragic villain. The harsh upbringing and expulsion from his home caused his cruel nature and shunning, wherein he later murders his enemies in a fit of rage.
Television [ ]
House of mouse [ ].
The Hatbox Ghost makes a cameo appearance in an episode of House of Mouse when he's about to turn at Pete .
Muppets Haunted Mansion [ ]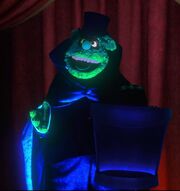 Gauzey the Hatbox Bear in Muppets Haunted Mansion
The Hatbox Ghost is portrayed by Fozzie Bear , using the name Gauzey the Hatbox Bear , with his head disappearing and reappearing being a part of his comedy act in "The Mansion Show" and being heckled by Statler and Waldorf from a Doombuggy. Despite his head related talents, Gauzey doesn't seem to realize he's actually dead. Gauzey's head appears later in the special's climax when Gonzo races down the Endless Hallway to find a way to the Attic.
Tales from the Haunted Mansion [ ]
The Hatbox Ghost makes a brief cameo in Volume II 's story "Uncle Rory's Late Show", welcoming Uncle Rory and Diana Durwin to the Mansion and placing the severed head of a bank manager that the undead Rory killed in his posthumous revenge spree into a hatbox.
SLG Comics [ ]
In the Mystery of the Manse storyline, the Hatbox Ghost is the spirit of Randall Pace , a gunrunner decapitated by William Gracey during a mutiny. He is one of the spirits summoned by Madame Leota to torment Emily de Claire on the day of her wedding to Gracey, and seems to lead the ghosts of Gracey's murdered crew in frightening her to death. The Hatbox Ghost makes several minor appearances throughout the comic as well.
Disney Kingdoms   Comics [ ]
The Hatbox Ghost first appears in a cameo in The Haunted Mansion #2 alongside the Captain , Madame Leota and Constance as the nature of the mansion's ghosts and their powers is explained by Pickwick . It is revealed that these four ghosts are among the few that actually died on the grounds of the mansion, thus leading to them having more supernatural power.
In the following issue, he appears to help Danny escape from the Captain in the Grand Hall . It is revealed that he has only recently returned to the Mansion after a long time traveling to different haunted places around the world magically connected together by the Endless Staircase and Ghostly Materials Gallery , a vast labyrinth that only he has figured out how to properly use. Though insisting he's staying out of the fight, he urges Danny to continue on his adventure to undo the Captain's curse on the Mansion, free the Haunted Mansion's magic, and allow all the ghosts the freedom to travel. The end of the story reveals the Hatbox Ghost as the new keeper of the Captain's disembodied head, kept in one of his hatboxes, away from his ghostly body so he cannot reform and return to his evil ways.
Compared to the rest of the four, the Hatbox Ghost has a more relaxed personality, believing that the dead should learn to celebrate life in their afterlife, noting that it'd be impossible for Constance or the Captain to move on because of their respective unbridled rage and insatiable greed.
Strangely, he does not perform or refer to his "head-in-the-hatbox" trick even once in the Disney Kingdoms comics.
Although he does not physically appear in the Disney World Version of the attic, his hatboxes do. If you look to the side of the room opposite to Constance, near the picture of her and the Marquis you will see five hatboxes stacked atop one another looking nearly identical to those on the Disneyland Balcony
After he was initially removed, he continued to be featured in Haunted Mansion merchandise and promotional content such as Vinylmation and House of Mouse .
His dark chuckle was performed by Corey Burton who also voices the Ghost Host during Haunted Mansion Holiday .
A Christopher Merritt sketch from a 2006-2007 proposal to bring back the Hatbox Ghost had business signage for an "S. Ezra Haberdashery" among the set dressing.
It is possible that the Hatbox Ghost's design was inspired by Lon Chaney's character "The Man in the Beaver Hat" from the 1927 horror-film, London After Midnight .
In merchandise he is sometimes referred to as being " The Maddest Hatter of them all " as a reference to the Mad Hatter character from Alice in Wonderland.
After he was removed, a popular myth arose which was that he was removed due to how scary he was and that he gave one guest a heart attack, in reality his effect just didn't work
One popular theory was that his parts were reused for the Sam the Eagle animatronic at America Sings which was later turned into the Br'er Fox animatronic in the soon-to-be-defunct Disneyland attraction, Splash Mountain . Upon inspection of his blueprints it can be seen that his figure wouldn't have had enough moving parts for this.
Although unlikely, if not thrown away completely, the original Hatbox Ghost animatronic may possibly be in the Disney Warehouse somewhere that is off-limits to guests.
Gallery [ ]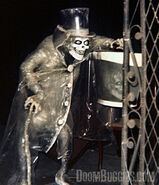 References [ ]
↑ https://www.endorexpress.net/parks/disneyparks/disneyland-disneyland/2017/04/an-asimo-topia-disneyland-photo-update/
1 Alistair Crump
2 Madame Leota
3 Constance Hatchaway
By providing your information, you agree to our Terms of Use and our Privacy Policy . We use vendors that may also process your information to help provide our services. This site is protected by reCAPTCHA Enterprise and the Google Privacy Policy and Terms of Service apply.
Yes, That's Jared Leto in 'Haunted Mansion'
Bill desowitz.
Share on Facebook
Share to Flipboard
Share on LinkedIn
Show more sharing options
Submit to Reddit
Post to Tumblr
Print This Page
Share on WhatsApp
When it came to finding a villain for Disney 's "Haunted Mansion" horror comedy, the obvious choice was the legendary 19th-century Hatbox Ghost from the popular Disneyland /Disney World attraction. Director Justin Simien ("Dear White People") and screenwriter Katie Dippold (the all-female "Ghostbusters" reboot) even invented a spooky New Orleans backstory for him.
"And I think the realization was that he made for a great bad guy," he continued, "and we wanna see a lot more of him. So we had to create a character that was indicative of the ride and people's memory of [him] and also scary and dangerous. But not too scary to have the kids unable to sleep at night." Related Stories The 60 Best Sci-Fi Movies of the 21st Century, from 'Melancholia' and 'M3GAN' to 'Asteroid City' 'Nyad' Is Mostly About a Woman Swimming Alone — So How Did They Create So Much Tension?
The VFX design process consisted of combining the skeletal look of the animatronic Hatbox Ghost (which Imagineering finally perfected in 2015) with Leto's physical foundation (courtesy of a digital scan).
While the head was CG, the digital body double was courtesy of stunt coordinator Colin Follenweider. "The challenge was trying to get the vocal performance from Jared to convey his attitude and his panache that he brings," Rivera said. "And then making sure the facial features, which are so disparate from Jared's, connect to the performance."
Meanwhile, capturing the overall ghostly effect (with the supporting actors in makeup) was inspired by bioluminescent algae. "That's where, if you had your hand in the water, you don't really see much, but as you move it, it's the agitation of that water that creates the effect," added Rivera. "And our characters, as they move through space, generate these ghost particles that come off them that allow you to see that there's an ethereal nature to them."
"Anything and everything in the ghost room can move or be alive at any given time," Rivera said. "So there's a point in the ghost room when the Hatbox Ghost first reveals himself, that even the busts on the wall are terrified and are hoping that he doesn't notice them and turn away from him.
"And one of our ghosts tries to hide in the candle and be inconspicuous, but Ben picks it up to use it as a lighting device. And it blows itself out just to try to blend into the background. So it was trying to use all of those seemingly practical elements and give them life and allow them to be more animated in this ghostly realm."
Most Popular
You may also like.
Hatbox Ghost/Gallery
Images of The Hatbox Ghost from The Haunted Mansion franchise.
1 The Haunted Mansion (Disneyland)
2 Concept Art and Ride Production
3.1 Disney Emoji Blitz
3.2 Miscellaneous
5 Miscellaneous
The Haunted Mansion (Disneyland) [ ]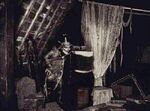 Concept Art and Ride Production [ ]
Video games [ ]
Disney emoji blitz [ ].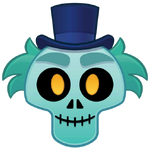 Miscellaneous [ ]

Merchandise [ ]
Hatbox Ghost
We build custom 3d cartoons.
The Hatbox Ghost first appeared inside the Haunted Mansion at Disneyland in1969. The head of the Hatbox Ghost would disappear and reappear inside of the hatbox he was holding. It would alternate between the two locations. The 3D model included the fully body of the Hatbox ghost including a cane, cape, top hat, and the hatbox.
Whiteclouds 3D printed the infamous Hatbox Ghost with its Creality 3D printer farm out of PLA plastic. Standing at just over 6 feet tall, the ghost was cut into 56 prints and took 1,848 hours of print time to complete. It took 42 rolls of filament to 3D print. After printing, fusing and filling any inconsistent seams, the Hatbox Ghost was painted with automotive paint, airbrushed, and then protected with a matt-finish. The head was built with magnets making it very easy to move from the original position on the body to inside the hatbox.
For more information about our 3D cartoon characters, please visit our  page .
Get a Free Quote
Privacy overview.
All the GIFs

Accommodations
Theme parks, disney cruise line – what you need to know, cruise line ships, recent walt disney world, recent disneyland, all reviews, recent reviews, allears style, newsletter home, recent disney and florida attractions news blog.
Disney Mug Collectors — Sorry, Not Sorry For Bringing These to Your Attention
Could This Mean Disney's 'Encanto' Universe Will Be Expanded?
22 (!!!) Rides Were Closed in Disney World Yesterday
Candlelight Processional Dining Packages Are Now Available for Disney World
The ULTIMATE Disney Adult Souvenir Will Arrive SOON
( view all posts )
MORE Details Revealed About Hatbox Ghost in Disney World's Haunted Mansion
Welcome, foolish mortals. Yep, we're talking about Haunted Mansion …again.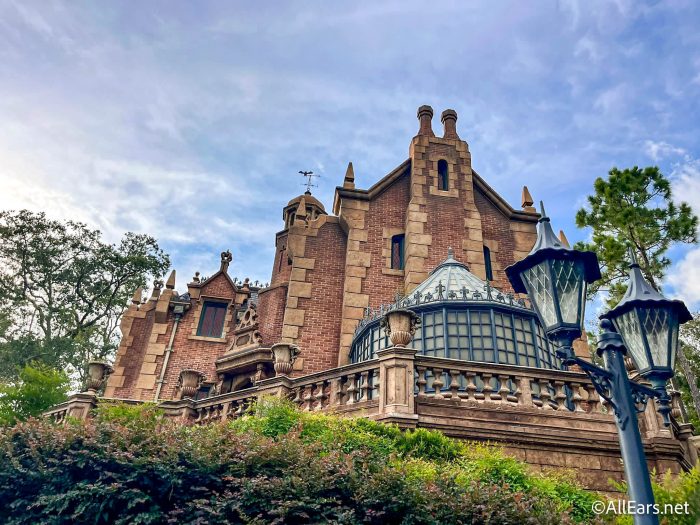 It's not just because a TON of new Haunted Mansion merchandise just turned up. It's not just because we LOVE this classic Disney attraction. It's not even because the new Haunted Mansion movie is in theaters right now . It's because we finally have an update on an iconic part of the attraction that's finally making its way to Disney World's Magic Kingdom .
In 2022, Disney announced that Hatbox Ghost , one of the classic ghosts you see in the original Haunted Mansion attraction in Disneyland, is finally coming to Disney World .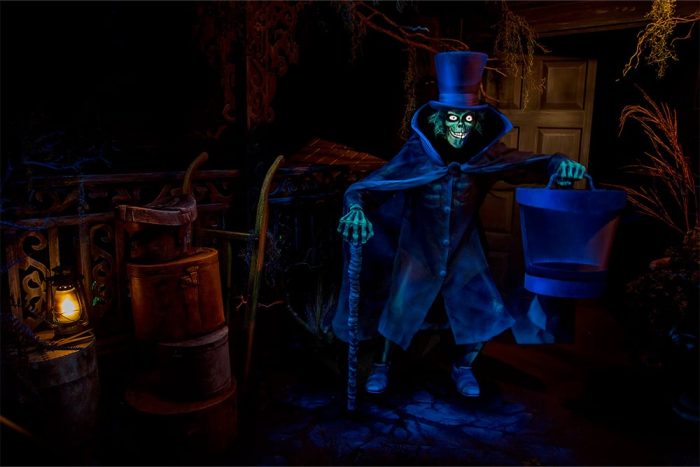 The ghoulish animatronic is a popular part of the original Haunted Mansion in Disneyland, thanks to his interesting history. He was initially designed for the ride when it opened in 1969, but the special effect that would make his head disappear from his body and appear in the hatbox he carried didn't work correctly, so he was removed. He was added back to the Disneyland ride in 2015  after Imagineers figured out how to make that effect work — he's been a popular character ever since.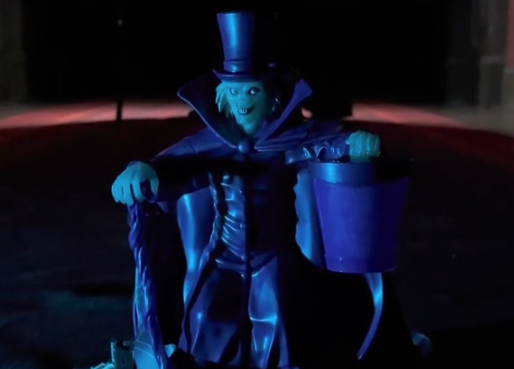 He's taken a long time to make his way to Disney World, though, and we now have some new details about WHERE he'll appear on the ride. In Disneyland's Haunted Mansion, Hatbox Ghost appears at the end of the attic scene (the one with the bride).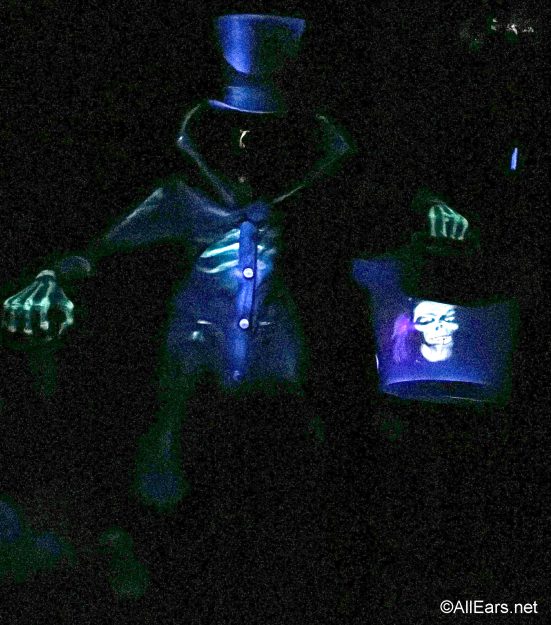 However, he'll appear earlier on in the Disney World version of the ride, Disney announced that Hatbox Ghost will appear as the Doom Buggies go by the Endless Hallway (with the floating candelabra) before guests make their way deeper into the mansion. This would make him the first ghost riders will see in Haunted Mansion.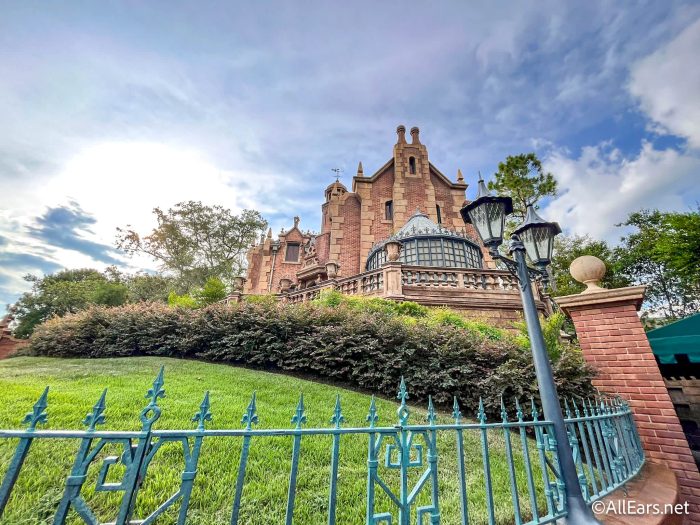 Disney also announced that Disney World guests will soon see temporary barriers inside Haunted Mansion at that location as they get ready for Hatbox Ghost to materialize. Disney did NOT reveal a date for Hatbox Ghost's appearance, but it seems like it could be soon.
We'll keep an eye out for more Hatbox Ghost news in Disney World, and keep you updated. So check back with AllEars again soon!
This Might Be the Most Incredible Haunted Mansion Souvenir Disney Has Ever Released 😱
Join the allears.net newsletter  to stay on top of all the breaking disney news you'll also get access to allears tips, reviews, trivia, and more click here to subscribe.
Will you be excited to see Hatbox Ghost in Disney World? Let us know in the comments!
Trending Now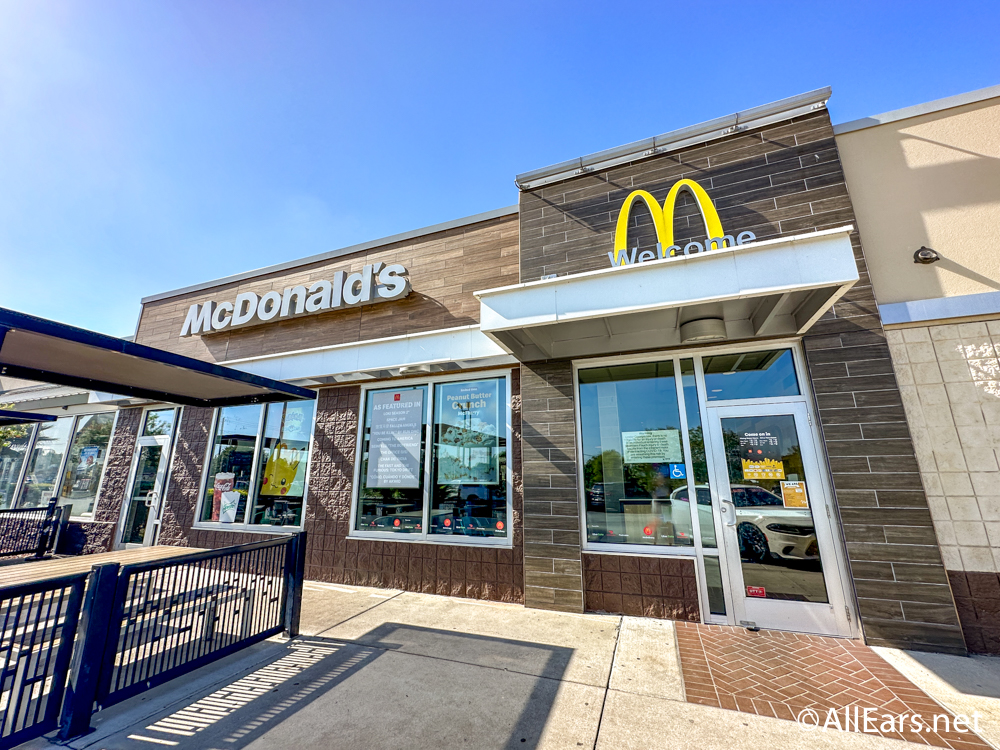 The most iconic McDonald's Happy Meal Toys are BACK but not for long!
Disney is giving away a free Lego set for a limited time on shopDisney!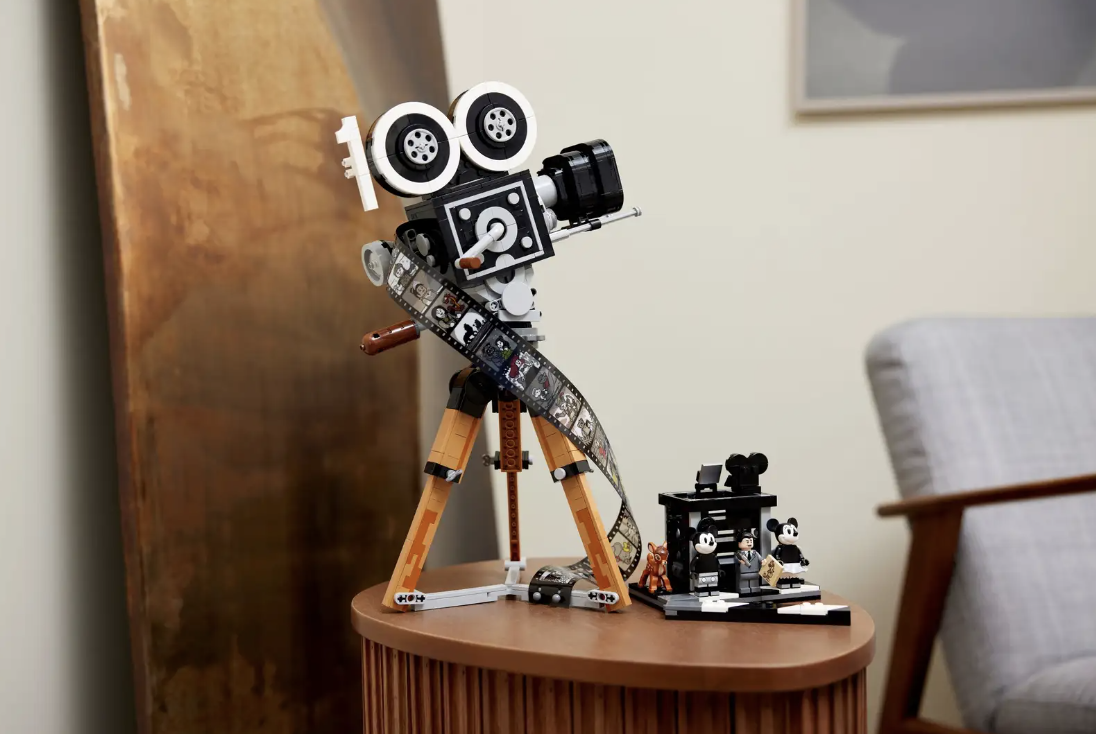 There are a bunch of Disney LEGO sets on sale on Amazon now -- don't...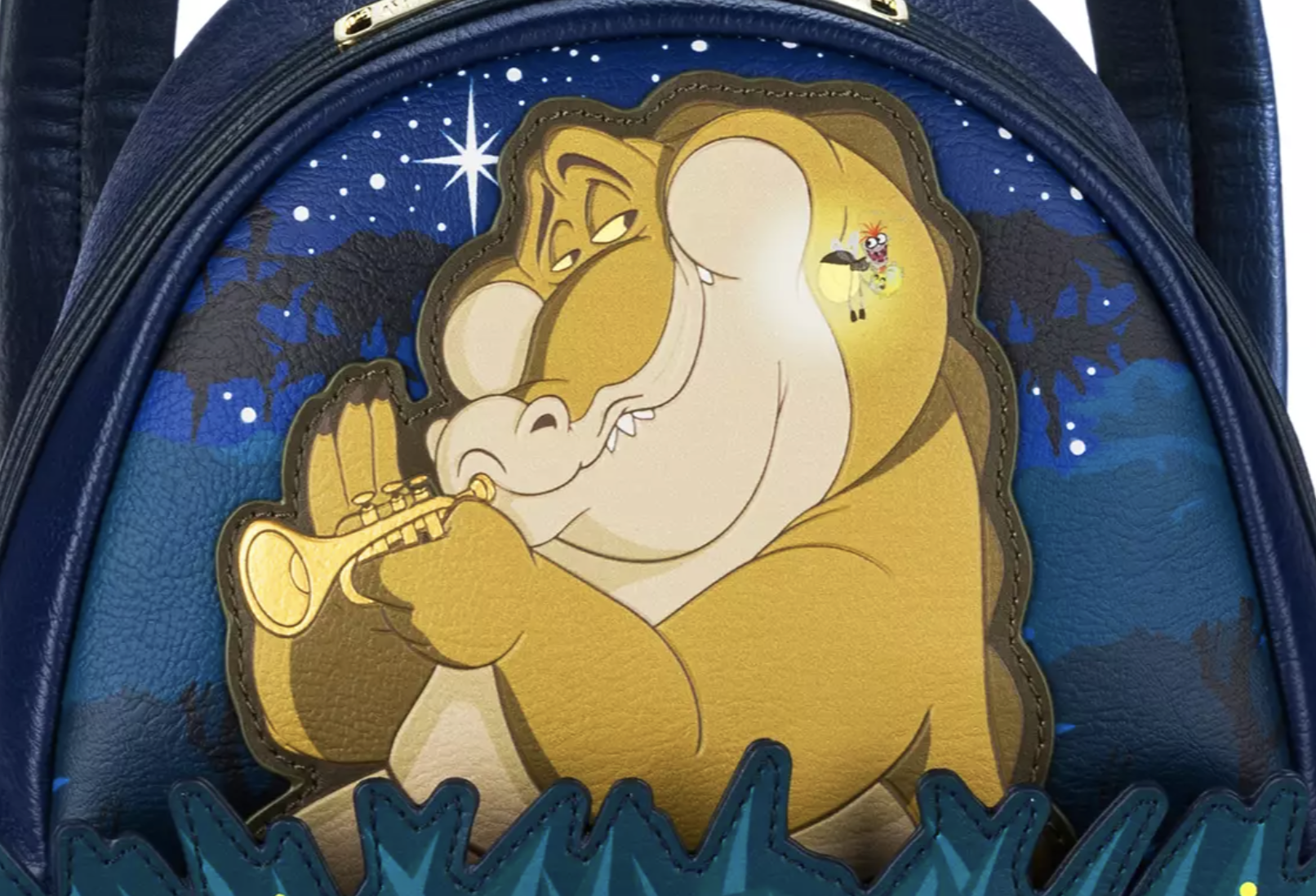 A new Disney decades collection has dropped and it might be our favorite one so...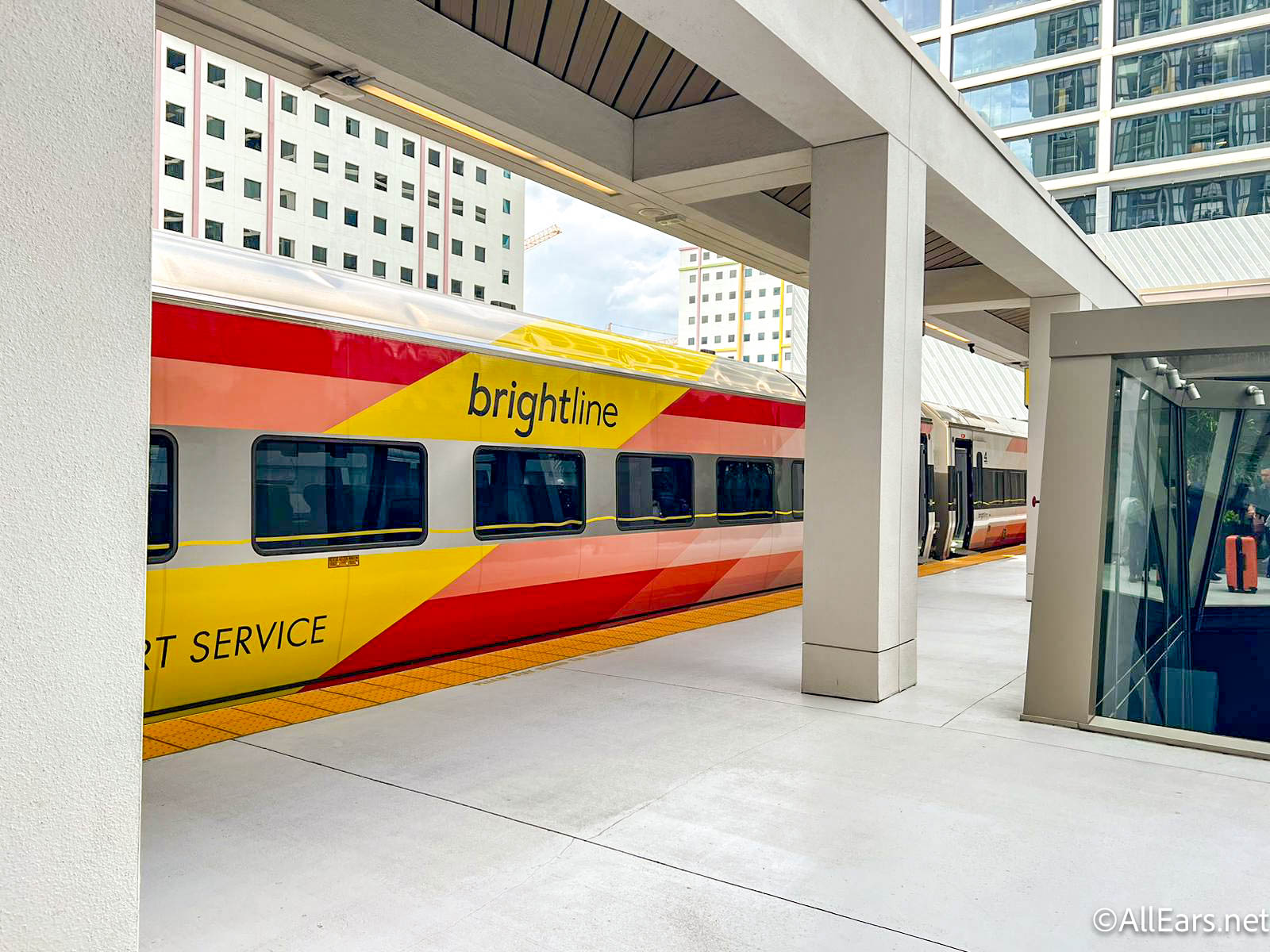 Here are 15 reasons why we'll take the Brightline train again and again!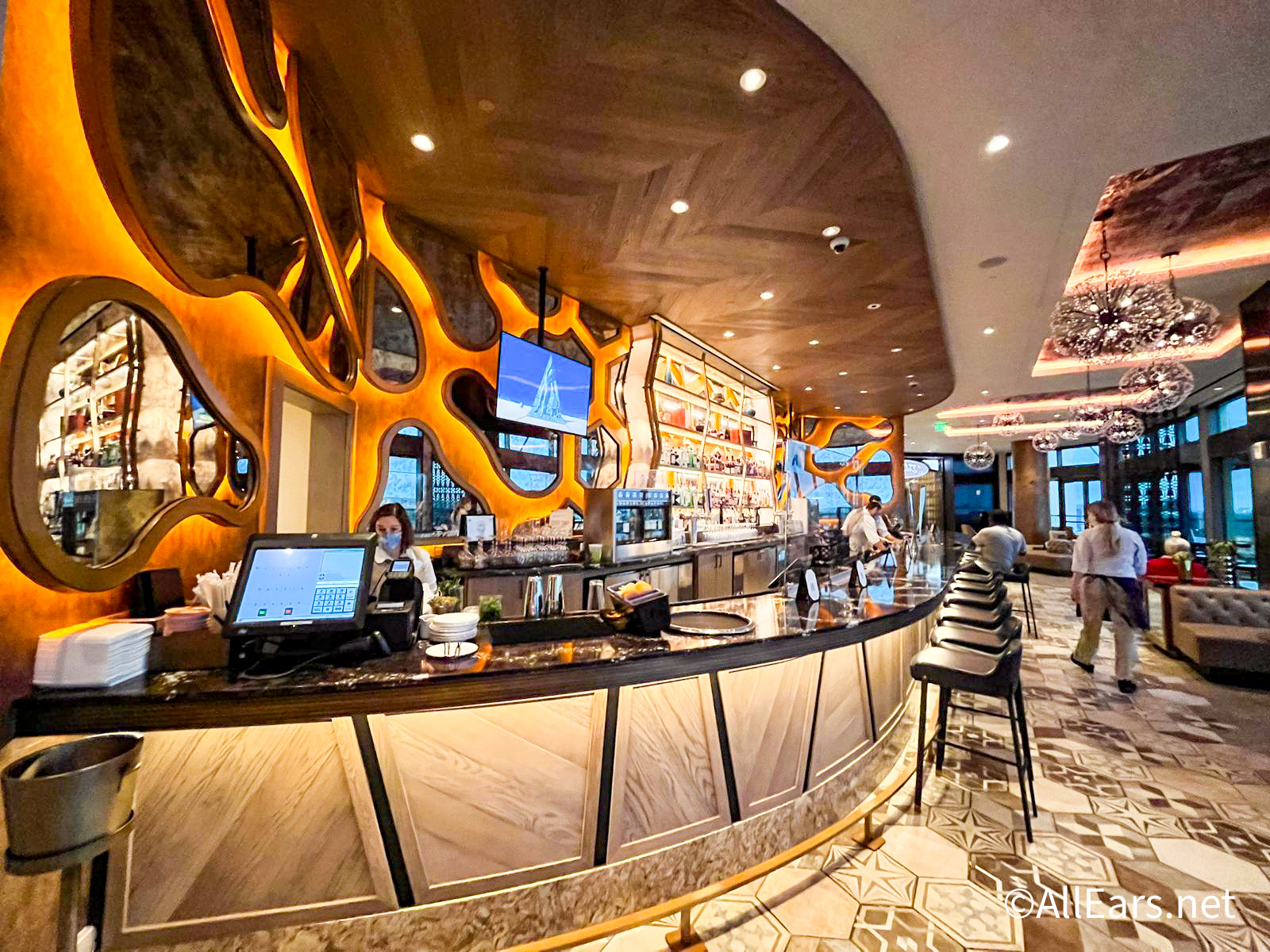 The experts keep coming back to these nine Disney World restaurants. See why here!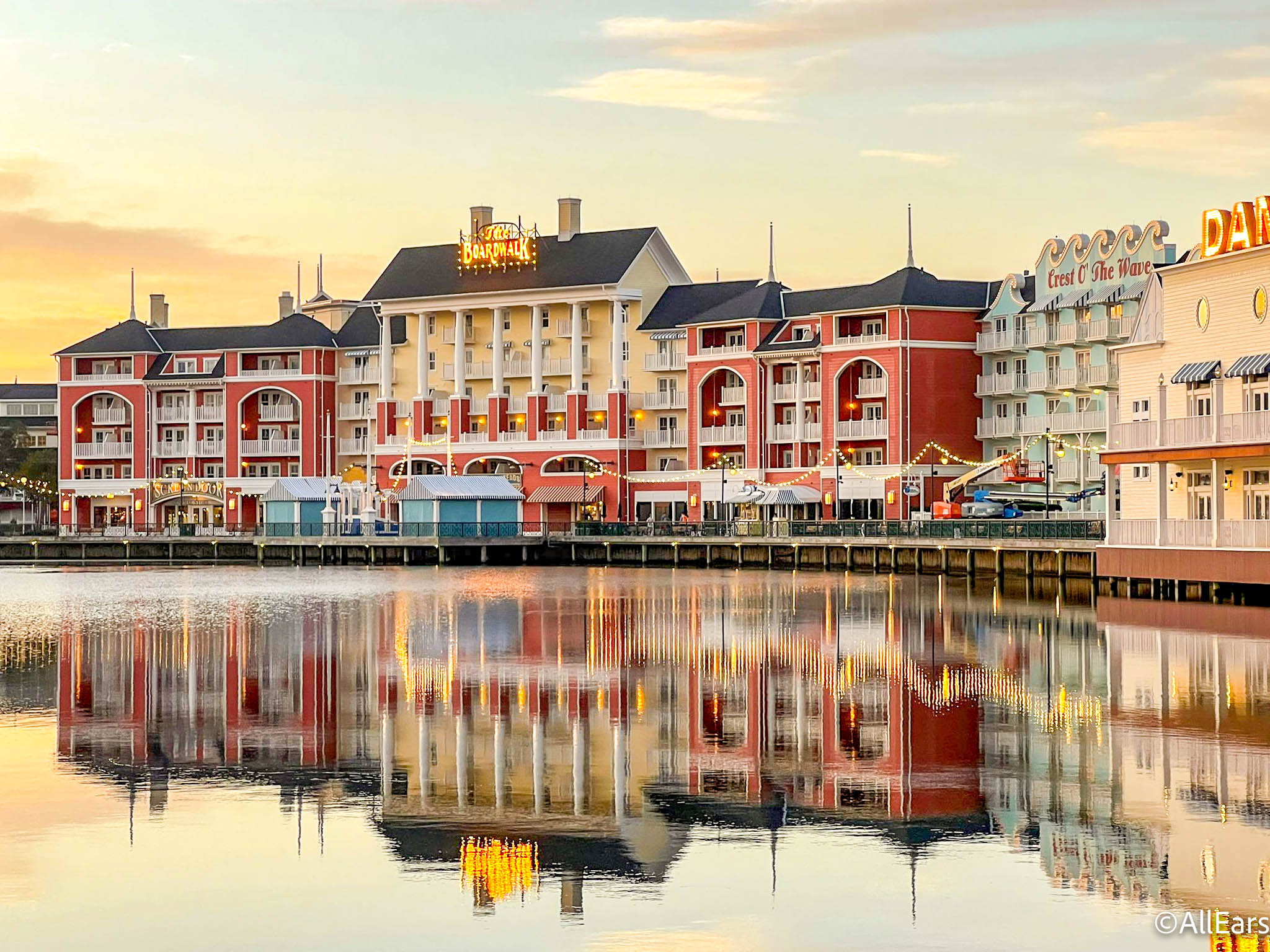 Could these recently filed permits mean big changes are on the way at Disney World?...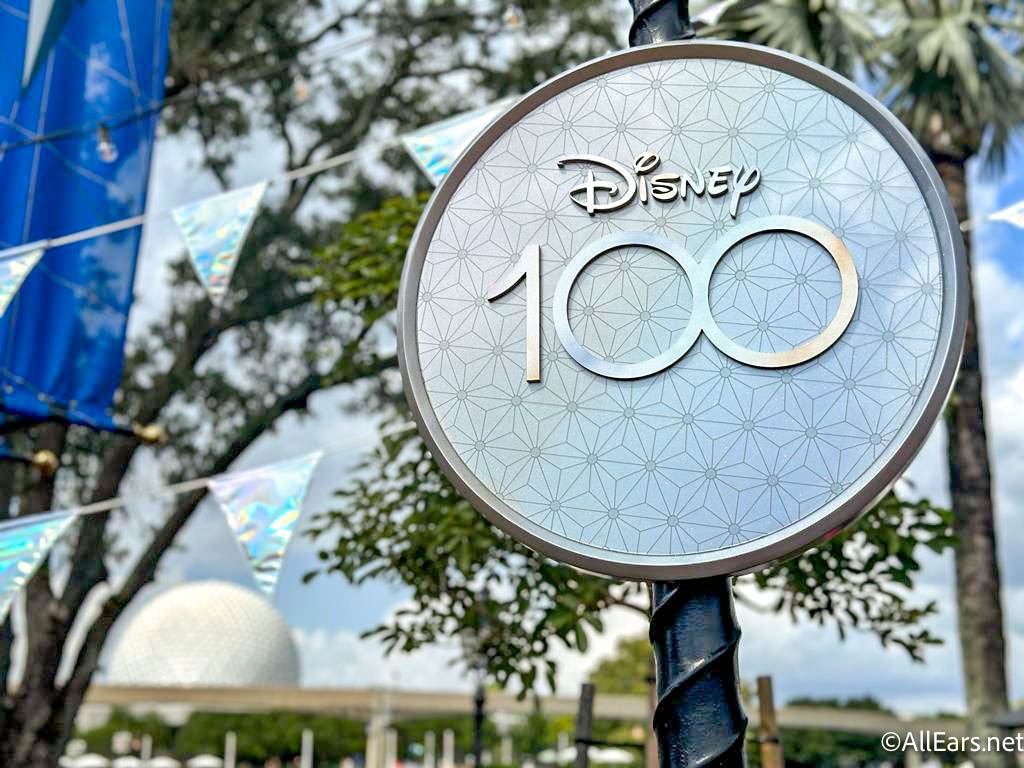 THE ultimate 100th anniversary souvenir goes on sale soon.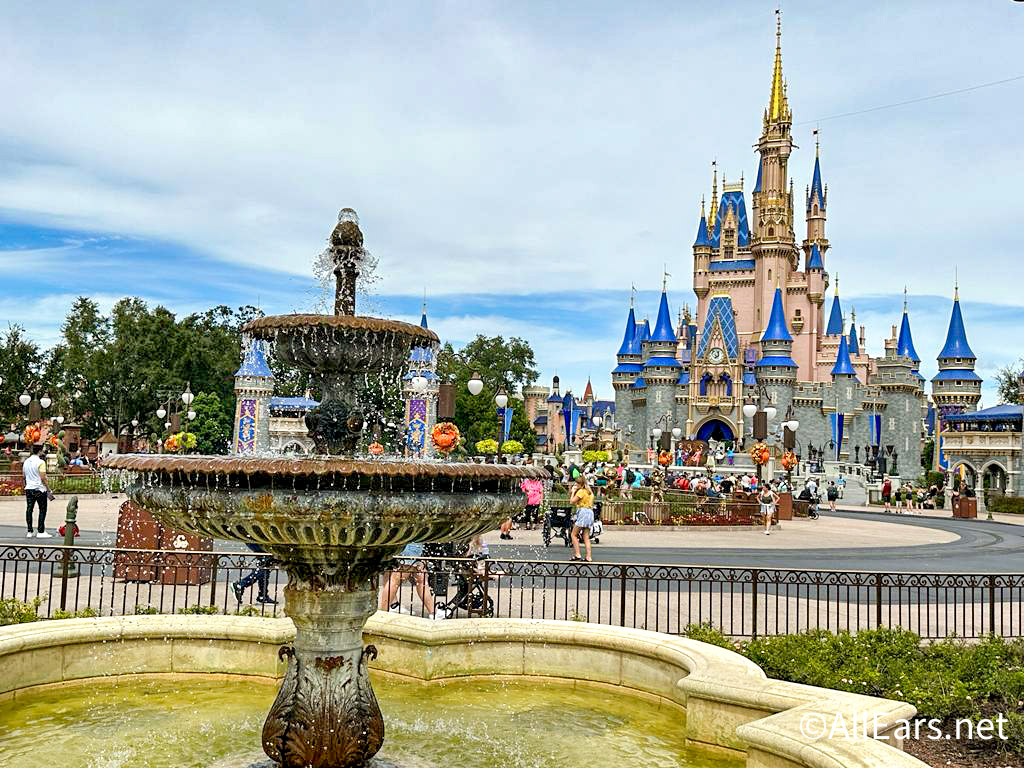 Let's talk about the mistakes you could be making on the last day of your...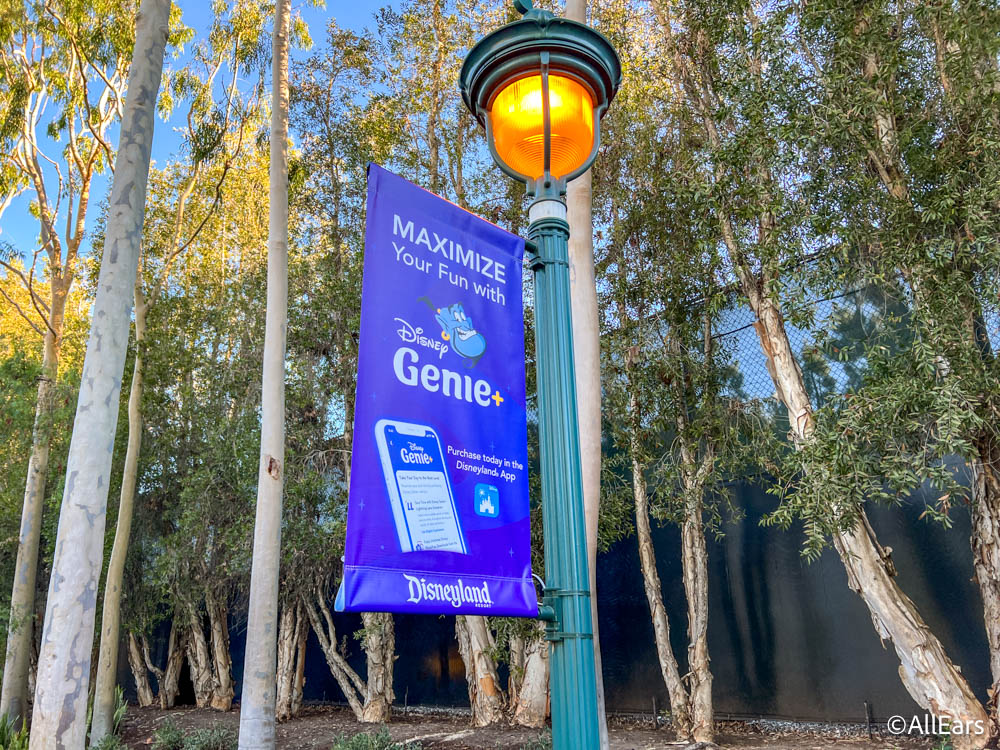 Genie+ is getting a price increase and more changes at Disneyland.
Here's what you need to know about the latest wait times in Disney World.
Disney's Riviera Resort is a Deluxe Resort, but is it worth the deluxe price tag?...
An airline has added FIVE new enhancements to its reward program!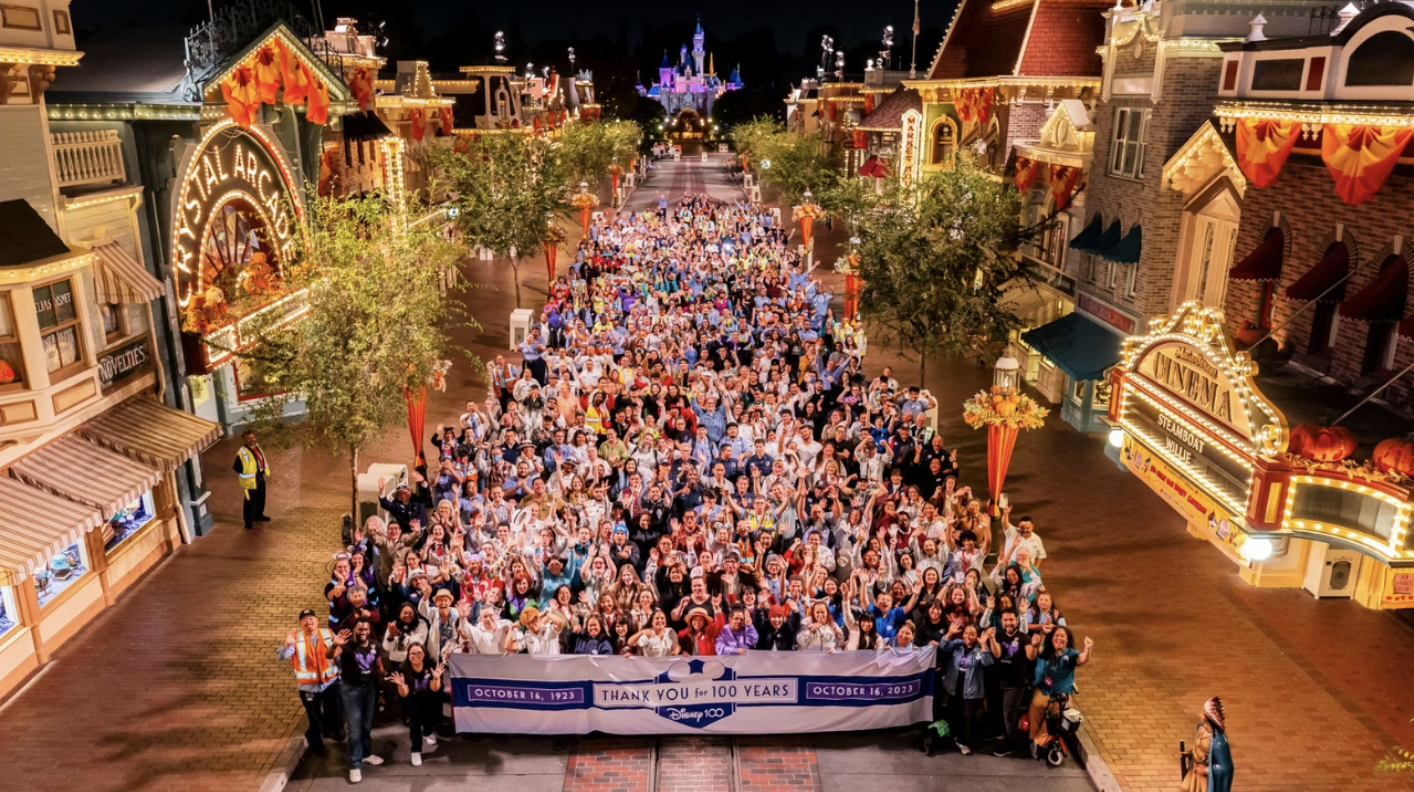 Disneyland hosts an exclusive Disney100 party!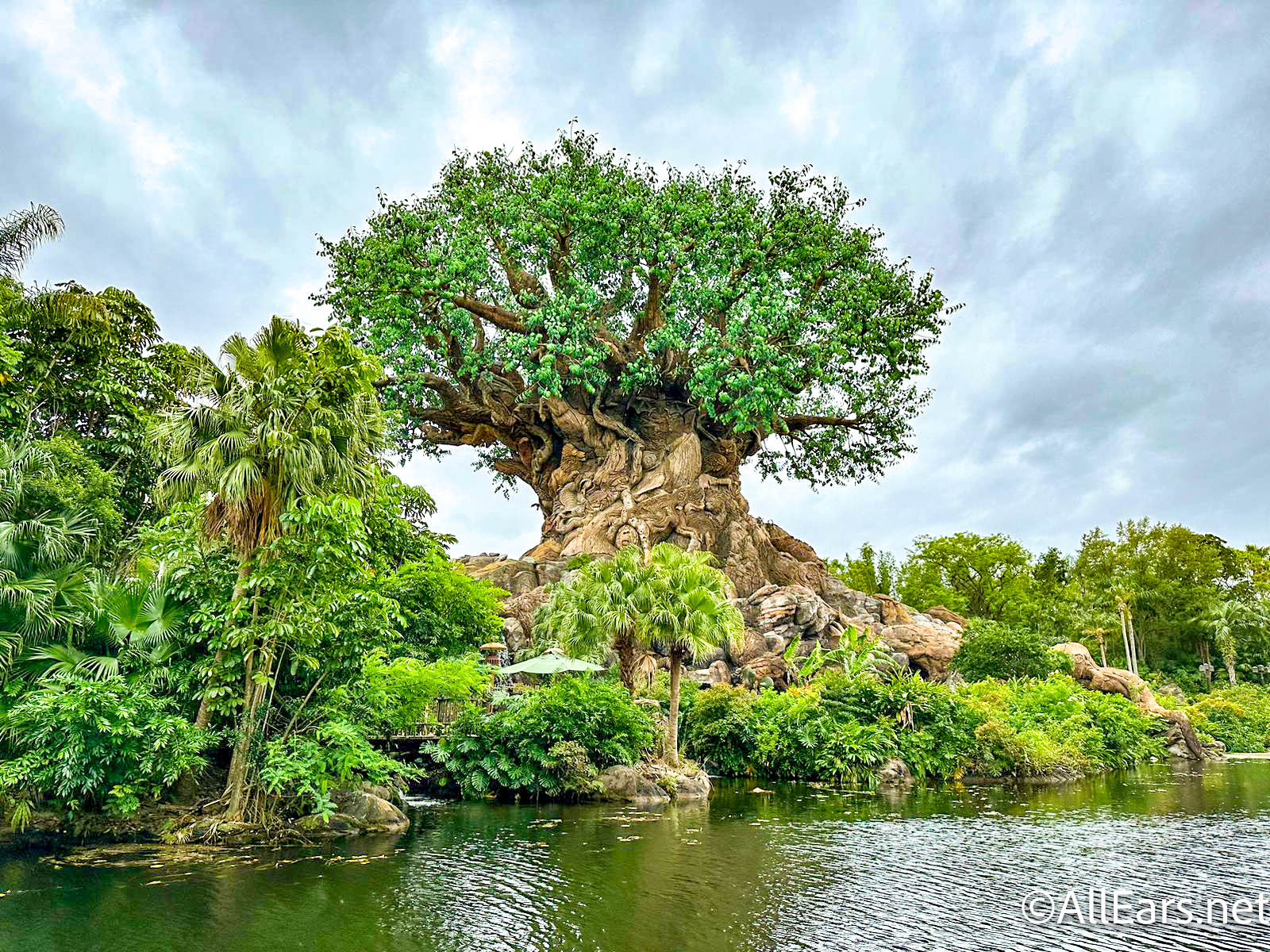 The TWO New Character Meet and Greets at Animal Kingdom.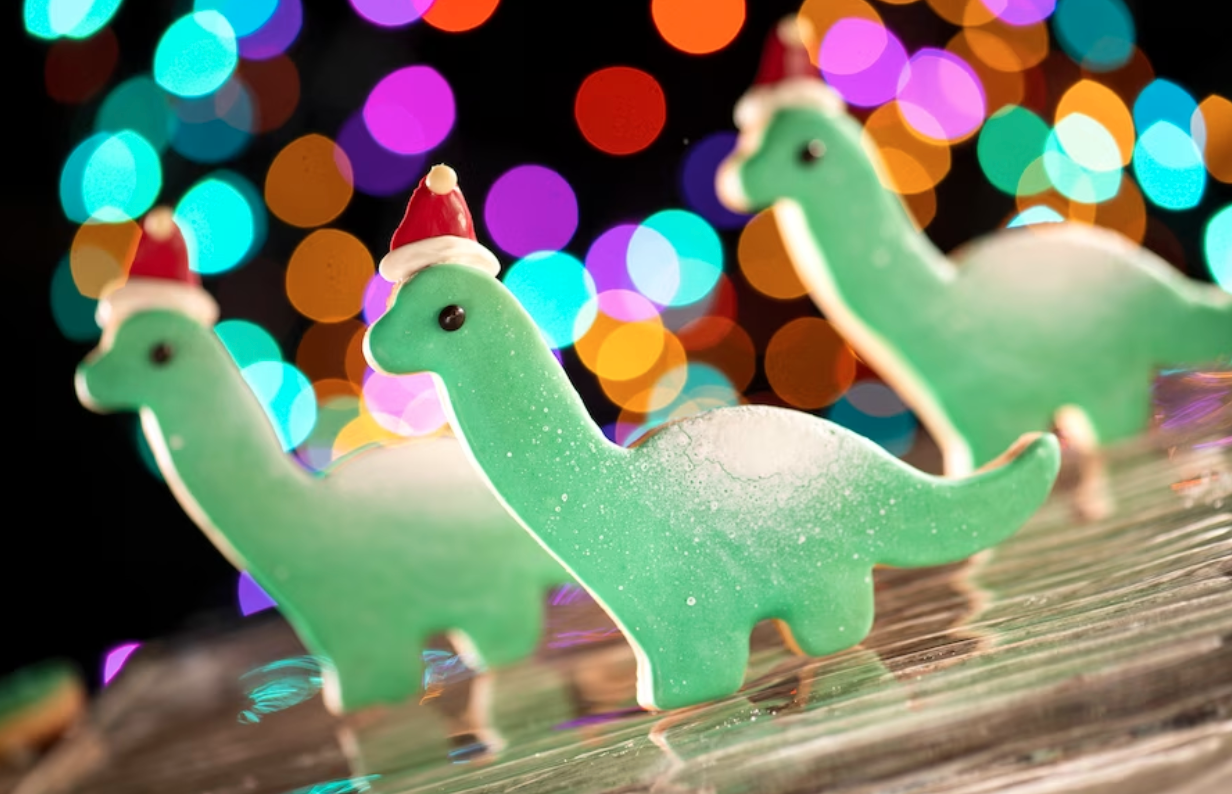 A TON of exclusive eats are coming to Disney's new holiday party and you can...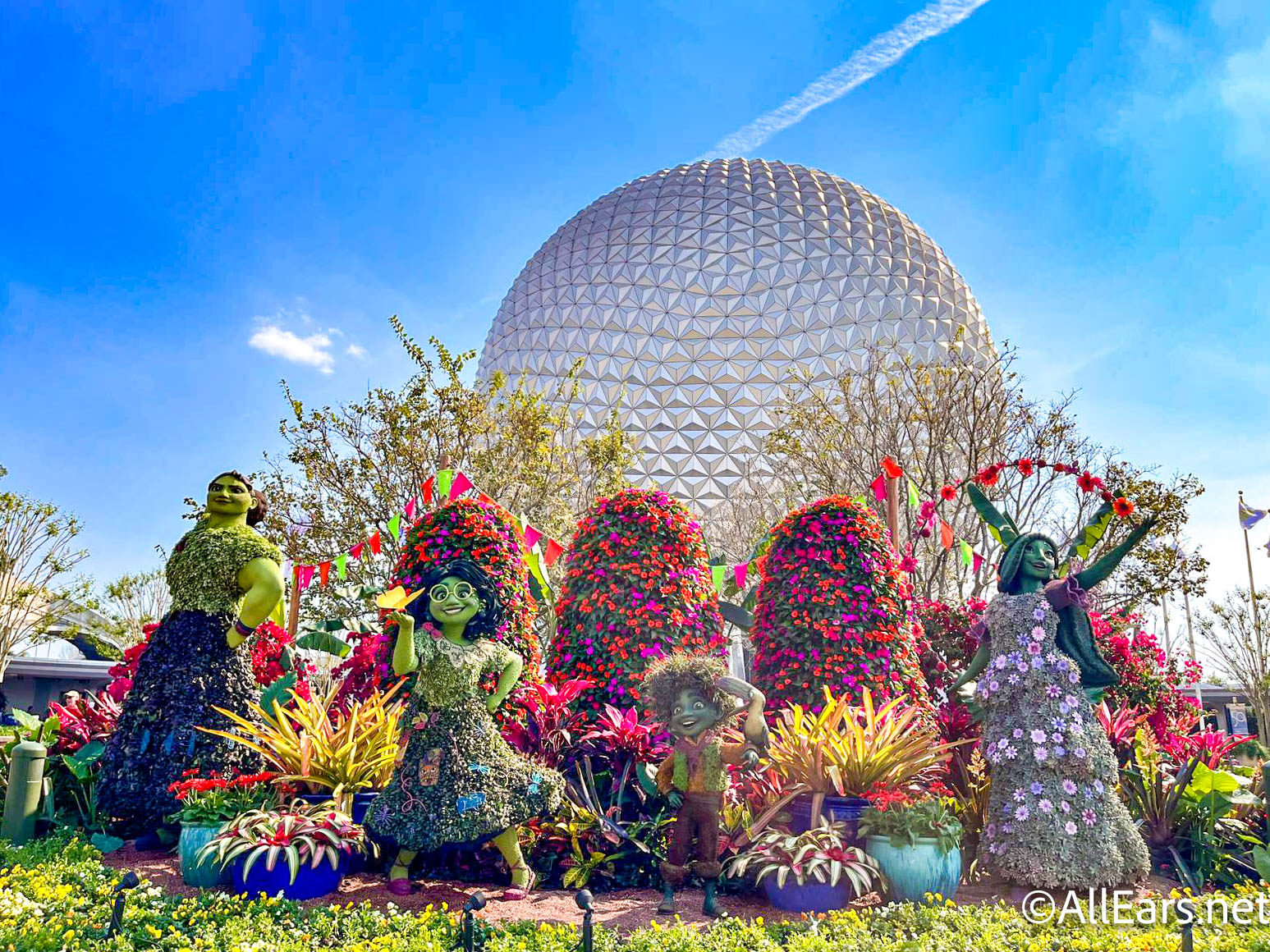 Once 'Encanto' was over, it felt like it wasn't enough. Don't get us wrong, the...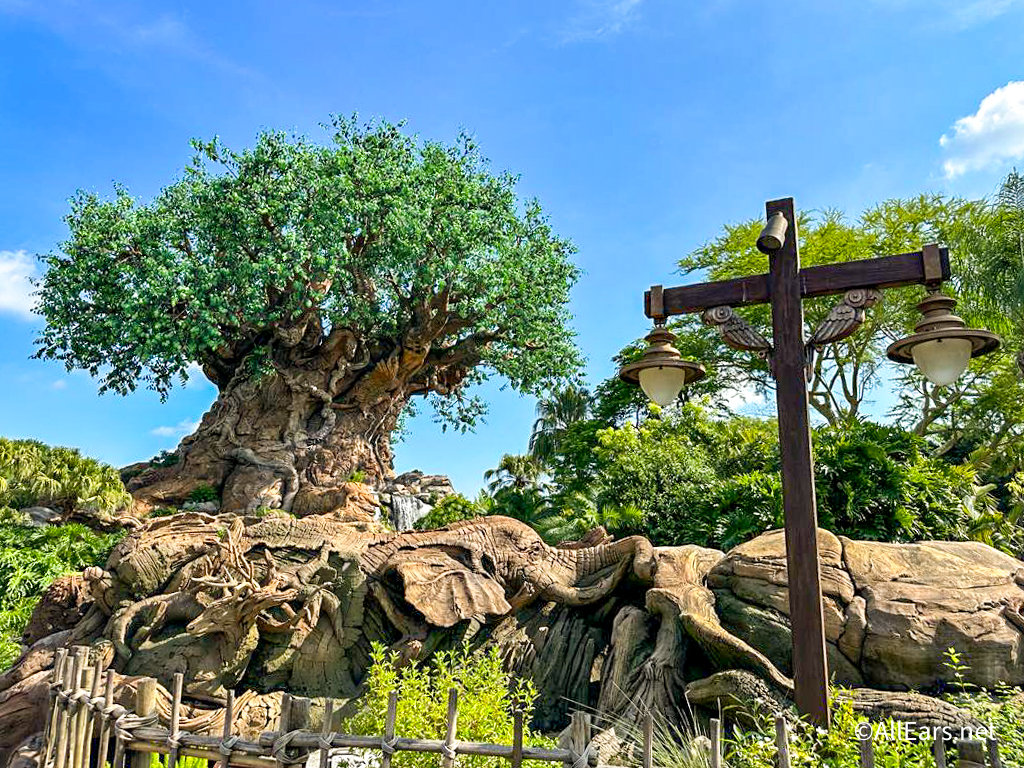 Boma is one of the most beloved restaurants at Disney World -- eat a meal...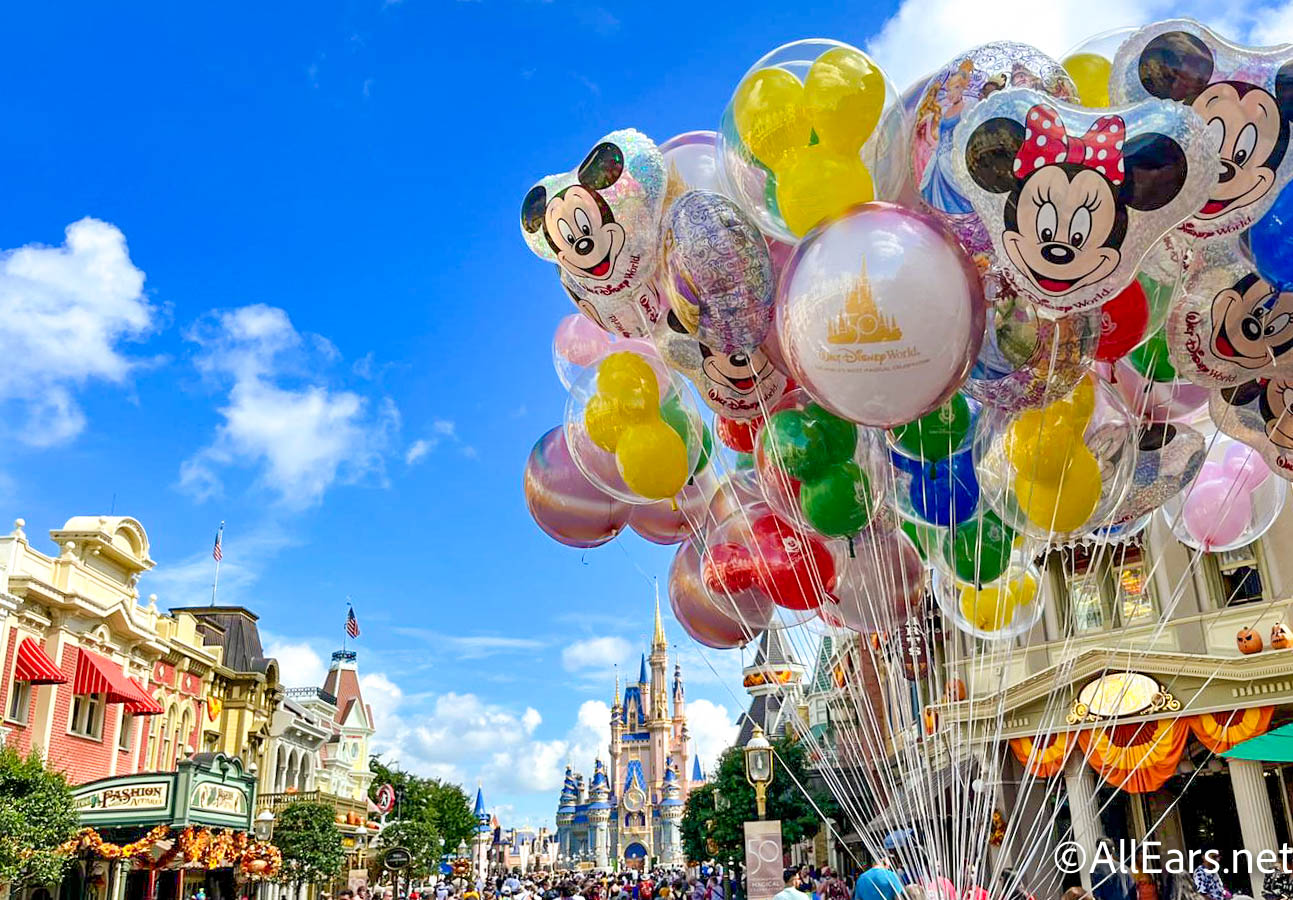 There are rides you can and can't ride while pregnant in Disney World -- and...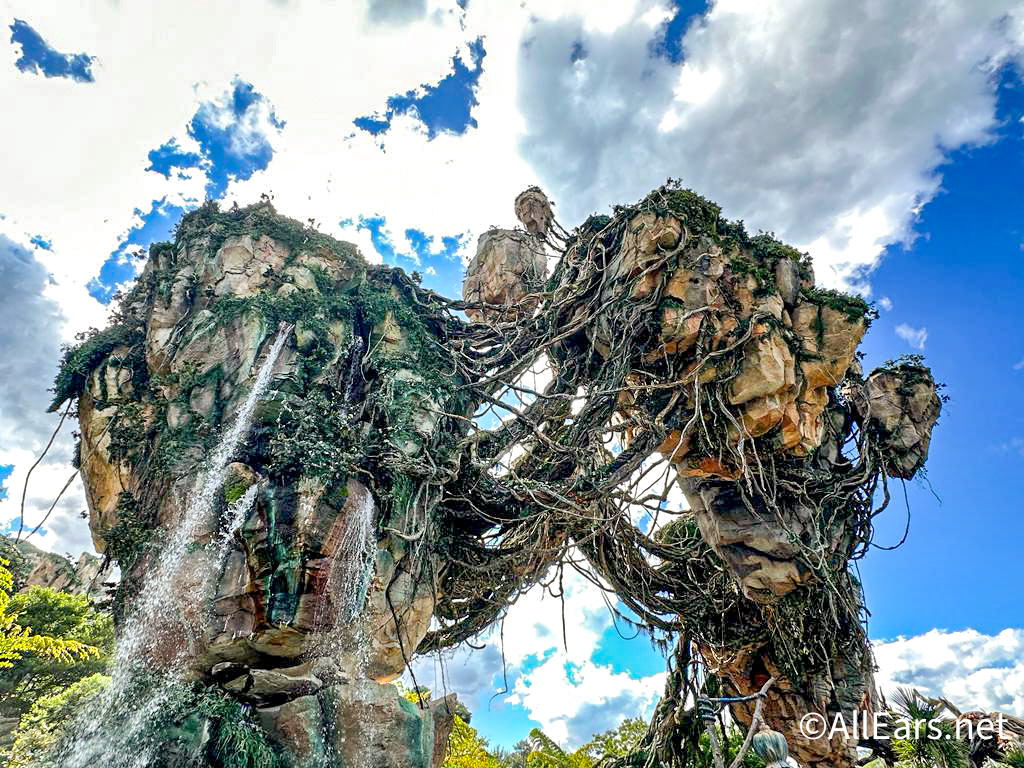 If you're planning a 2024 trip to Animal Kingdom, these are the days you may...
Leave a Reply Cancel reply
Your email address will not be published. Required fields are marked *
Follow us on Social!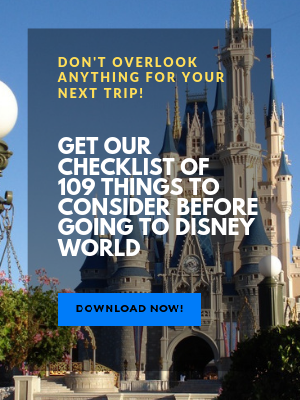 Shop the Disney Store | AllEars® Merchandise | Shop Amazon | Press Room | Contact Us
Read more About us or Advertise with us . We respect your right to privacy. Please take a moment to review our privacy policy and terms of use .
Copyright ©1996-2023 AllEarsNet, LLC, All Rights Reserved. AllEars.Net, AllEars® Newsletter and any other properties owned by AllEarsNet, LLC are not affiliated with, authorized or endorsed by, or in any way officially connected with, The Walt Disney Company, Disney Enterprises, Inc., or any of their affiliates. All Disney artwork, copyrights, trademarks, service marks, and trade names are proprietary to Disney Enterprises, Inc. or, its subsidiary, affiliated and related companies. For official Disney information, visit http://www.disneyworld.com
Disney World shares new Hatbox Ghost details as 'Haunted Mansion' hits theaters
Disney's new " Haunted Mansion " movie arrived in theaters this week, but fans of its namesake park attraction will have to wait a little longer for an iconic character to appear at Walt Disney World.
Disney revealed at its D23 Expo last year that the Hatbox Ghost would be coming to Magic Kingdom's Haunted Mansion this year.
The fabled character has been captivating Disneyland guests regularly since 2015 , but his history goes back to Walt Disney's days.
Here's what fans should know about the Hatbox Ghost, including new details on where he'll be located at the Florida resort.
Who is the Hatbox Ghost?
The Hatbox Ghost was the brainchild of late Disney Imagineer and Disney Legend Yale Gracey , whom Disney picked to design Disneyland's Haunted Mansion with fellow Imagineer and Disney legend Rolly Crump .
The ghost was intended to be an opening day character whose head disappeared before guests' eyes then reappeared in a hatbox in his hand. But there was one problem.
"The lighting conditions were different between where they had tested it and where it was installed, and that difference in lightning condition ruined the effect," Disney Imagineer Victoria Thomas explained on the Disney+ documentary series " Behind the Attraction ." "You could see both faces simultaneously."
That wouldn't cut it for Gracey, so the Hatbox Ghost was removed after just a few days.
Decades later, he was resurrected at Disneyland by another Imagineer, Daniel Joseph , who idolized Gracey and his work.
"The Hatbox Ghost was something that I loved since I was like 10," Joseph said on "Behind the Attraction." He took great care to stay true to Gracey's design while incorporating new technology."I'd like to say he would dig it."
Is Hatbox Ghost at Disney World?
The Hatbox Ghost will arrive in Magic Kingdom's Haunted Mansion later this year, though he's already appearing on merchandise.
No debut date has been announced yet, but Disney said Friday, "Guests will soon see temporary barriers materialize as we await his apparition."
Where will the Hatbox Ghost be?
"The Hatbox Ghost will appear to guests as they pass the Endless Hallway, welcoming himself inside from the swinging wake in the cemetery and grinning at the Doom Buggies as they set off deeper into the mansion," Disney revealed Friday. 
The Hatbox Ghost: A Re-Materializing Story
in Disneyland Resort
Described as "a cloaked figure with an evil, grinning face" in  The Story and Song from the Haunted Mansion , Hatbox Ghost stands alone just outside the Bride's attic. Holding a knotty walking stick in one hand and an extremely large hatbox in the other, Hatbox was quite a legend despite his spooky disappearance and celebrated reappearance at Disneyland's Haunted Mansion.
Finally reinstated into Disneyland's New Orleans Square Haunted Mansion  a few years back, The Hatbox Ghost is a bone-chilling reminder of Disney's ability to materialize a ghost…but does this spooky specter work alone?
Disneyland's Hatbox Ghost
Once Disney Fans and "tour" guests at Disneyland's Haunted Mansion ride past Constance Hatchaway (more about her proximity to Hatbox later), they will have the Doom Buggy in front pass to the left and suddenly, the Hatbox Ghost will appear. Brilliantly lit in blue, Hatbox appears whole, with skeletal arms outstretched.
As riders pass on the Omnimover, his head vanishes from his shoulders and reappears inside the hatbox, with his top hat floating above the space where his head should be. As if by true magic, Hatbox's head wispily fades back into its original position a second later. An uncredited Corey Burton provided the sinister laugh, according to Haunted Mansion Fandom .
In 1969, the original animatronic was similar to the ballroom ghosts seen in the dining room, as Pepper's Ghost method was utilized to bring Hatbox to life (after death?). While Hatbox was featured in press photos, on merchandise and in books, he was hastily removed and was feared to never return. It was rumored that he too scary for Guests, but that wasn't the case at all, as shared by the Hatbox Superfan site, theHatboxghost.com :
One rumor circulated that he as so scary, Disney received so many complaints they had to remove him from the attraction. While this makes for a great story, sadly, that was not the case. The real truth was that the disappearing/reappearing head effect just didn't work well enough. The Imagineers tinkered with his effect over the course of a few weeks, or even months, but could never acheive their desired result. Because of this, the Hatbox Ghost was taken out of the mansion for good.
The Hatbox Ghost's unannounced and seemingly mysterious vanishing made him an instant favorite of Mansion fans everywhere. Doom Buggy riders were ecstatic to see the grim grinning ghost return in 2015, with the help of new technology and lighting.
Disney Parks took to TikTok to share just a tidbit of Hatbox's history, from his original 1969 self to his newer 2015 high-tech reincarnation.
The Hatbox Ghost. A legend here at the Haunted Mansion. His own head vanishes from his body and mysteriously reappears in his hatbox.  F irst seen in 1969, on the opening day of the attraction, the technology wasn't quite ready for this bone-chilling effect.  In 2015 Imagineers were able to bring this phantom back to life.
@disneyparks The Hatbox ghost is a legend here at the Haunted Mansion ? #Disney #Disneyland #HauntedMansion #HatBoxGhost #HalfwayToHalloween ♬ original sound – Disney Parks
The Hatbox Ghost and Constance Hatchaway
Today, Hatbox Ghost stands on the balcony just outside the attic (some believe you are plummeting to your death, as Constance Hatchaway and Hatbox are the first ghosts to acknowledge your presence). While Constance hacked her husband's heads off for years without Hatbox, there seems to be an eerie connection between the two of them.
@disneyparks Step kindly into the attic, for better or for worse ? ##Disney ##DisneyParks ##Disneyland ##HauntedMansion ##Bride ##HalfwayToHalloween ♬ original sound – Disney Parks
Next to the Hatbox Ghost are several hatboxes that very well may hold the remains of Constance's husbands' heads! Occasionally littered throughout the attic scene, hatboxes may hold the heads of previous lovers. Another theory? That Hatbox is indeed one of the husbands! Lastly, perhaps the Hatbox Ghost is just an assistant of Constance's…we just hope we see him helping out at Magic Kingdom one day!
What do you love about The Hatbox Ghost? Leave us a comment about one of the 999 happy haunts below!
Moscow Images
Add to collection
Save to Pinterest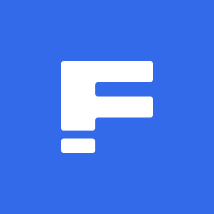 typography lettering
typography quotes
city poster
poster template
flyer template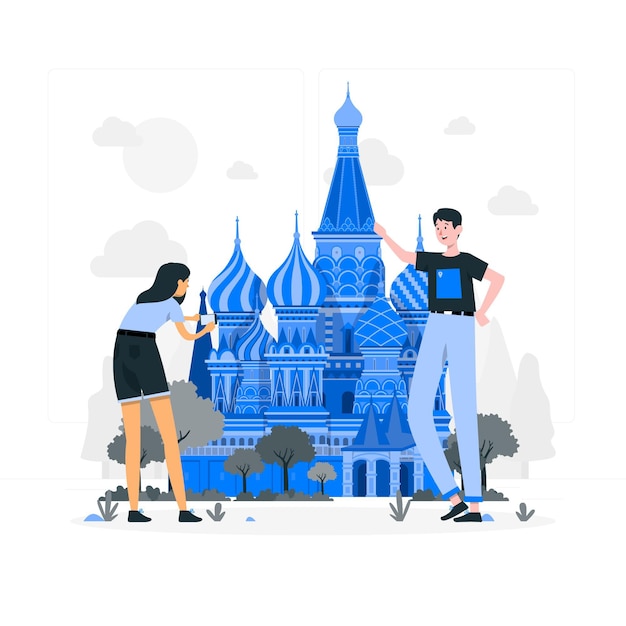 flayer design
business flyer
travel stickers
world travel
world tourism
st petersburg
saint petersburg
business website
corporate website
watercolor travel
traveling background
tourism background
wedding decor
wedding table
wedding event
street fashion
leather jacket