Haunted Places in Wesson, Mississippi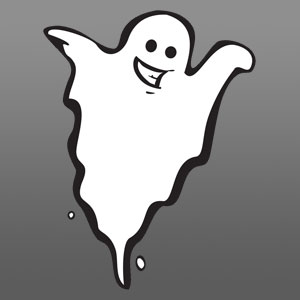 Myers Creek
Bogue chitto, mississippi.
There have been reports of a strange and unexplained animal that haunts Myers Creek.
Sauls Valley Cemetery
Jayess, mississippi.
People claim to have seen dancing lights around the graves.
China Grove Church
Tylertown, mississippi.
The general and oft-repeated haunting story claims the church has a picture of Jesus that cries blood (right) and there's a man who haunts the fields who was allegedly killed by his own tractor.
Old Capitol
Jackson, mississippi.
Legend claims that the office of a man who reportedly died at his desk is haunted by his ghost. People claim to hear strange noises and the sounds of doors opening and closing coming from the office when there is no one in there.
Grand Gulf Military State Park
Port gibson, mississippi.
Reported to be haunted by a headless ghost.
Fairview Inn
This 1908 historic inn is rumoured to have a ghost or two haunting one of the rooms, where guests have reported feeling temperature drops and having furniture moved around the suite at night. (Submitted by Callum Swift)
The St. Joseph Crier
St. joseph, louisiana.
Legend has it that in 1872, the ship Iron Mountain, containing 54 passengers, simply vanished. It is speculated that river pirates stripped it and killed everyone on board. Nothing remains of the ship or any of the passengers except the ghostly disembodied screams of a woman coming from the Mississippi ...
Vicksburg National Military Park
Vicksburg, mississippi.
It is claimed that late at night you can hear gunshots and sounds of the siege that occurred here and was a key conflict in the Civil War.
1902-08 Stained Glass Manor - Oak Hall
Built in the early 1900s, the hall is said to be haunted by Fannie Vick Willis, Vicksburg philanthropist. Ghostly spheres and orbs have been photographed here, an witnesses have detected cold spots and unexplained lights. Footsteps, period music, and other sounds have been reported here as well. Fannie was known ...
McRaven Tour Home
"The most haunted house in Mississippi"? You be the judge. Numerous people have died in McRaven and according to legend, some of them lingered on. Dating back to the 18th century McRaven lays claim to Civil war era ghosts, and a lady who died in childbirth.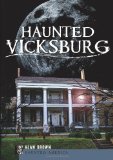 Annabelle Bed and Breakfast
Built in the second half of the 19th century as a private home, the luxurious Victorian-Italianate inn is said to be haunted. Reports say the spirit of a one-legged Confederate soldier is believed to reside in the Dixie Room; however, the inn has come under new management since this report, ...
Cedar Grove Inn
This house has a cannonball lodged in the wall. I really don't care if it's haunted or not - it has a cannonball lodged in the wall. How cool is that? The result of being strafed during the Civil War, the homeowners apparently decided the cannonball was a ...
Ahern's Belle of the Bend's
Named after a paddle steamer that brought a former president downstream to the township, this historic inn dates back to the mid-nineteenth century, and is rumoured to have a ghostly tales that have occurred within the walls. Reports indicate that a woman's presence has been felt in some rooms, ...
Baldwin House Restaurant
There are three known spirits in this house, with probably many more yet undiscovered. The first ghost is that of 'Aunt Gertrude', who lived there in the 1920's. She can be heard walking around on the second floor, but has yet to be seen downstairs. The second is that of ...
Duff Green Mansion
Duff Green Mansion served as a hospital during the Civil War and it still bears some of the scars despite restoration. Bloodstains are still in the original flooring and one of the ceiling beams shows where a cannonball struck the mansion before its occupants surrendered and turned it into ...
Reportedly haunted by Mrs. Lake, the former mistress of Lakemont. Owners today claim they hear the rustle of petticoats and smell a strange perfume throughout the house.
Anchuca Mansion
Named for the Choctaw word for "happy home," the mansion is haunted by "Archie" Archer, one of former owner Richard Archer's daughters. Since 1966, her apparition has been seen wearing a long brown dress in the parlor or dining room. A presence has been felt inside the slaves' quarters as ...
Piney Grove Baptist Church
Morton, mississippi.
The graveyard at the church is said to be haunted. People have seen numerous apparitions there.
Chapel of the Cross
Madison, mississippi.
The ghost of a woman whose fiance died before they could be wed is said to appear weeping at his grave in the cemetery.
Linden Bed and Breakfast
Natchez, mississippi.
The 1700s Linden Bed and Breakfast is believed to be haunted by a phantom horse-drawn buggy in the drive and the sound of the tapping of a cane in the west gallery. Apparitions of a man in a top hat have been seen in a child's bedroom, and a woman ...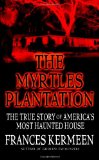 Monmouth Plantation
At this 1818 mansion, the ghost of General John A. Quitman is believed to reside. General Quitman bought the place in 1826, and it is believed he watched over the mansion's restoration carefully. His apparition is still seen inspecting the inn, and he has been spotted dressed in full uniform ...
King's Tavern - Post House
A woman is reported to haunt the Tavern. Don't get suckered into all the balderdash of "human remains found bricked up behind the wall"...that's just a nice invention to entertain the thrill seekers as no such evidence exists. But still there are those who claim to have seen ...
Dunleith Historic Inn
Dunleith Historic Inn was built in 1855 and sits atop the site of John Routh's 18th-century plantation Routhlands. It is said to be haunted by the apparition of a woman who plays the harp.
Burnt Bridge
Purvis, mississippi.
Although the old bridge has been replaced, legend has it that it used to be haunted by a girl in a prom dress who was killed there.
Myrtle Grove Cemetery
Lumberton, mississippi.
Ghostly shadows, full body apparitions and feelings of dread (could that be because you are in a cemetery and confronting your own mortality) are the meat that makeup this haunting report.
Deason Home
Ellisville, mississippi.
During the Civil War, a man who was in charge of hunting down deserters was killed on the front porch of the Deason Home and as he slowly expired his blood seeped into the wood flooring leaving a stain that could never be washed away. The floor was finally replaced, ...
387 Old Corinth Rd
Petal, mississippi.
Its an old two story house that has been there for at least 20 to 30 years, unkept, and feels like you're being drawn towards it. Ever time I walk past it, its feels like danger, like something demonic is calling me to come with him or her somewhere. A ...
Old SSA Convent
Covington, louisiana.
Claims of screaming, eerie noises and other ghostly events. Considering the amount of graffiti and evidence of teen partying littered about the place, there might be a more mundane explanation for the noises coming from the place, but take a walk in the woods and decide for yourself.
Brooklyn Cemetery
Brooklyn, mississippi.
Reportedly haunted by the ghost of a young boy who is often seen walking through the cemetery.
Rosedown Plantation
St. francisville, louisiana.
Completed in 1835, this house is said to be haunted by some of the original Turnbull family members. Witness describe ghostly pranks, such as turning the lights on and off and moving furniture. He is believed to be William, the eldest Turnbull son.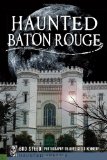 Myrtles Plantation
A crying woman and a vengeful slave are both said to haunt this plantation.
Maple Street Bakery
Abita springs, louisiana.
Maple Street Bakery is housed in a building that's over 100 years old and has been a convalescent home, a private house, an art gallery and an insurance office. And, it's said to be haunted, as evidenced by footsteps on the porch, electrical anomalies, doors that open or close by ...
Springfield Cemetery
Springfield, louisiana.
In the cemetery there is a marble headstone marking the grave of a boy named Michael Brown. Michael was allegedly killed by a hit and run driver who was rumored to be caught when details of the crash somehow came to be carved on the back of the headstone ...
Holly Ridge Railroad Tracks
Rayville, louisiana.
Nothing of any repute can be found regarding the alleged haunting of the Holly Ridge railroad tracks. Just a bunch of barely literate nonsense on other ghost sites. But supposedly it is haunted by " red light" that appears along the tracks.
Palestine Graveyard
Picayune, mississippi.
There are allegedly sightings of the ghost of a woman who killed herself in the cemetery after being jilted at the altar.
Sycamore Church Cemetery
Carriere, mississippi.
Supposedly if you sit on a bench that's in the cemetery you will feel a cold spot (probably not seeping up from the concrete bench) and someone breathing behind you.
Parlange Plantation House
New roads, louisiana.
The ghost of a girl in a wedding gown appears on full moon nights walking through the oak trees of the plantation. This plantation house is privately owned, but is open by appointment for viewings. There is a fee charged. Call 225-638-8410 for further information.
Old State Penitentiary
Baton rouge, louisiana.
Because if you were an inmate, wouldn't you want to stay in prison for all eternity? Ghostly footsteps, electrical issues and other ghostly happenings are reported to occur here.
Guaranty Income Life and Broadcasting Building
The building was once a hospital and a morgue. It is reportedly haunted by several of the patients who checked in, and apparently never checked out.
Old State Capitol
Security guards report motion alarms tripped at night when no one is around, lights flickering on and off and the occasional glimpse of a shadowy figure on the second floor. Ghostly footprints are left in the dust, and for some reason the local entity has a tendency to steal ...
The WWII and Korean War ship is open to the public as a memorial. It was once hit by a kamikaze, killing 38 men on board. The ghosts of sailors in WWII uniforms have been reported on the ship.
Spanish Moon
Reputed to be haunted by a ghost that enjoys moving things around, from pool balls to glassware. Some staff members claim they've been touched or grabbed. The building was a temporary morgue during a disaster in the 20's and some believe some of those whose bodies rested there, stayed there. ...
Pleasant Hall - Room 312
Room 312 is the site of a reported murder-suicide. People claim that there are strange noises, lights and shadows in the room.
Manchac Swamp
Ponchatoula, louisiana.
Known to locals as the Ghost Swamp, it is said to be haunted by Julie Brown, a Creole voodoo priestess. In 1915, reports say she cursed the town of Frenier, singing odd songs about taking the town with her when she died. On the day she did die, a hurricane ...
Highland Road and Lee Drive
People claim that the ghosts of Confederate soldiers are often seen crossing Highland Road.
Ghost Bridge
Wesson, louisiana.
Allegedly haunted by the ghost of a woman who was killed in a car accident. She presumably roams the bridge looking for her boyfriend who survived the wreck. (I love how people ascribe motivations to ghosts and in the case of female ghost, it's always looking for their lost ...
City Cemetery
Kosciusko, mississippi.
Apparently a grave which is adorned with a statue of the deceased is said to cry. And it isn't condensation either, really.
Northshore Regional Medical Center
Slidell, louisiana.
Reportedly haunted by two ghosts. The employees refer to one of them as Reggie. The other is just a black mist.
Cottage Plantation
The Union took over this 1824 mansion during the Civil War, and it is said to be haunted by a local who was held prisoner here. Angus Holt is said to haunt the remains of the house, which burned down in 1960. It is said that for the best chances ...
Bay St. Louis City Hall Building
John c. stennis space center, mississippi.
The Bay St. Louis City Hall, a 109-year-old municipal building that once housed the city jail, is rumored to be haunted. Witnesses say objects move on their own, doors open and close, bright lights appear, and footsteps can be heard on the steps. According to reports, in 1928 a man ...
» Cemeteries near Wesson, MS » Find museums in Wesson, MS
Mississippi Haunted Houses
Browsing Haunted Attraction Directory » USA (All 50 states) » Mississippi
The Haunted Trail
Mississippi, known as the Magnolia state for the magnificent flowers and trees that bloom throughout the state holds a history blemished in slavery, contagious disease, and poverty. From the beginning, Mississippi soil was rich in nutrients and the perfect location for growing cotton. Along with Mississippi being owned by the French, slave trade, ownership, and cotton farming was a huge industry. There was a distinct division in classes between the wealthy and the poor. The Civil War brought on 80,000 volunteers. War causalities were severe. Disease, starvation, mutilation, injury, dismemberment, and death hung in the air. Battles left blood stained towns and ghost cities along the rivers. The brutality of war made even the wealthiest land owners, poor. Wealthy women used to throw the most lavish parties, lost all their incomes, their husbands, and sons, and had to learn how to survive. Those who lived along the rivers, fled for their lives. The most desperate searched for Union refugee camps. Unfortunately, illness took hold in these camps and mortality increased from epidemics of cholera, dysentery, yellow fever, pneumonia, or other fevers. After the war, Mississippi went through a very painful transition. Poverty was experienced by the majority of people who lived in Mississippi, and then in the late 1800's an epidemic of yellow fever devastated the state even more. Both socially and economically this epidemic was terrifying. Beechland, a small town became a ghostlike. The state was in quarantine, trade came to a complete halt. More than 3,200 died. Economically some towns never recovered, socially the classes continued to clash, and politically the white wealthy population took hold and decimated any chance for the average or poor black family to have a voice. Mississippi was desperate, the inner turmoil, numerous violent bloody battles, epidemics, illness, and death have left souls behind to complete missions. Lost between life and death, these souls still roam Mississippi. These souls converged in the many haunted houses, haunted mazes, haunted hayrides, ghost tours, paranormal activity, attractions are more. Summoned by the Halloween season, draws those to the portals that open due to the intense negative energy they need to expel. This intense negative energy they expel helps the living keep them at bay for the remainder of the year. Unfortunately, they must return to do their bidding as part of their mission in purgatory. Mississippi is a major portal to the depths of the under-world. Demons and messengers of the under-lord return to experiment on the living. Hidden chambers and dungeons are opened under the pure evil and negative energy of the spirits who are unaware of their untimely death. Mississippi is home to many haunted attractions that are well known in the haunt world. These attractions have been selected as one of the Must See Haunts from the Haunted Attraction Magazine, on many of the local television and radio stations and in local newspapers. Visit the haunted world of twisted and deranged haunted houses, spooky forests, attractions, mazes, trains, trails, parks, manors, fields, graveyards, camps and more. Find the most innovative animatronics, cutting edge technology, scary monsters, creepy zombies, clowns, demented demons, creatures from the depths of the under-lord, wandering souls, and bring your nightmares to life right here in Mississippi. When you are searching for haunted houses online, Mississippi is full of the restless souls who torment the most courageous. Don't wait for a review, go see them for yourself.
Why this Gatlinburg mansion made Yelp's list of Top 20 scariest haunted houses
If you like your Halloween on the frightful side, East Tennessee offers up an array of haunted attractions to pick from, so many it can be daunting to choose just one.
Have no fear: Yelp has come to the rescue, naming Mysterious Mansion in Gatlinburg among the Top 20 haunted houses in the U.S.
"If you're a thrill-seeker with a penchant for heart-pounding scares, you've come to the right place," Yelp wrote. "Join us on a journey through the darkest corners of the US, as we unveil Yelp's list of the scariest haunted houses to fuel your 2023 nightmares. With each spine-tingling scream and whispered warning, Yelp reviewers have helped separate the truly terrifying from the mildly menacing."
How did Yelp pick the top 20?
The popular review website said its staff compiled the list by identifying businesses in the haunted houses category on Yelp, then ranking those spots using a number of factors, including the total volume and ratings of reviews. All businesses were marked on Yelp as open or soon to reopen. 
Gatlinburg's Mysterious Mansion is the only Tennessee haunted house on the list and was ranked No. 5. Mysterious Mansion touts itself as the oldest and scariest haunted house in Gatlinburg. 
Ready for Halloween? These Knoxville-area haunted attractions will deliver chills and thrills
Why did Mysterious Mansion make the list?
"Guests embark on a self-guided journey through a classic turn-of-the-century, three-story haunted mansion," the description of Mysterious Mansion reads. "There are secret passageways, winding staircases, and creepy dark corridors to explore, and you never know what might be lurking around the corner in each room ahead… or behind you!"
One Yelp reviewer raved, "They have done SUCH an outstanding job on this place. The design and decor of the house is impeccable. The music and sound effects were on point and added so much to the scare factor. I was honestly blown away! I don't scare easily, but I absolutely, uncontrollably shrieked multiple times." 
Mysterious Mansion is open all year long; tickets are $22.37 or $26.85 for the special presentations every weekend in October and on Halloween, of course.
Liz Kellar is a Tennessee Connect reporter. Email  [email protected] . Support strong local journalism by subscribing at  knoxnews.com/subscribe . 
Nearby Communities
Chicago, IL
Lincoln Park, IL
Bucktown-Wicker Park, IL
Lakeview, IL
North Center-Roscoe Village, IL
Hyde Park, IL
West Side, IL
South Side, IL
Lincoln Square, IL
Oak Park-River Forest, IL
State Edition
National edition.
Top National News
See All Communities
Seasonal & Holidays
Chicago area haunted house guide for halloween 2023, most area haunted houses are already open and continue through october..
Andrea Earnest , Patch Staff
ILLINOIS — October is upon us, which means it's time for all Chicago area haunted houses to open their doors for the season. These haunted attractions offer spooky times in haunted prisons, forests, and abandoned buildings.
Here's a look at some of the spookiest sites to scare up a terrifying good time for Halloween 2023:
Old Joliet Haunted Prison
Find out what's happening in Across Illinois with free, real-time updates from Patch.
401 Woodruff Road, Joliet
Open Oct. 6, 7, 8, 9, 13, 14, 15, 18, 19, 20, 21, 22, 25, 26, 27, 28, 29, 30, 31 and Nov. 3, 4
Tickets are on sale now, beginning at $19.99. However, the haunted house event may be too intense for children under 12, the company advised. For more information, visit hauntedprison.com and follow The Old Joliet Haunted Prison on Instagram at @oldjoliethauntedprison .
13th Floor Haunted House Chicago
5050 River Road, Schiller Park
Open Oct. 5, 6, 7, 8, 9, 11, 12, 13, 14, 15, 17, 18, 19, 20, 21, 22, 24, 25, 26, 27, 28, 29, 30, 31 and Nov. 3, 4, 5 and 11
Event may be too intense for children 12 and under
Ticket cost varies, starting at $19.99, but up to $32.99 depending on date
Basement of the Dead Haunted House
42 W. New York St., Aurora
Open Oct. 5, 6, 7, 8, 9, 11, 12, 13, 14, 15, 18, 19, 20, 21, 22, 25, 26, 27, 28, 29, 30, 31; and Nov. 3, 4
Nov. 3 and Nov. 4 are Blackout Nights, with no lights. Special price $19.99 for tickets on Oct. 9, 11, 18, 25, 30
Ticket prices vary, general admission is $35; instant admission is $70
Disturbia Haunted House
1213 Butterfield Road, Suite D, Downers Grove
Open Oct. 5, 6, 7, 8, 11, 12, 13, 14, 15, 16, 18, 19, 20, 21, 22, 25, 26, 27, 28, 29, 30, 31; and Nov. 3, 4
Nov. 3-4 are Blackout Nights with no lights
Special price tickets $19.99 on Oct. 11, 16, 18, 25, 30
Ticket prices vary, general admission is $35.
HellsGate Haunted House
3101 Canal St., Lockport
Open Oct. 5, 6, 7, 8, 12, 13, 14, 15, 19, 20, 21, 22, 25, 26, 27, 28, 29, 31; and Nov. 3, 4
Parking is available at 301 W. Second St., in Lockport, and guests will take a 5-minute shuttle from the parking lot to the drop-off at HellsGate.
Tickets are $37 online for general admission; VIP is $55 online and instant entry is $70 online.
Midnight Terror Haunted House
5520 W. 111th St., Oak Lawn
Open Oct. 6, 7, 8, 13, 14, 15, 19, 20, 21, 22, 26, 27, 28, 29, 30, 31; and Nov. 3, 4
Clown takeover is on Nov. 3, 4
Cost: Ticket prices vary, you can save $5 if you buy online compared to on-site.
The Massacre Haunted House
299 Montgomery Road, Montgomery
Open Oct. 6, 7, 8, 13, 14, 15, 19, 20, 21, 22, 26, 27, 28, 29 and 31
General admission varies from $29.99 to $34.99; fast pass is $44.99 to $49.99
Realm of Terror Haunted House
421 Rollins Road, Round Lake Beach
Open Oct. 6, 7, 8, 13, 14, 15, 20, 21, 22, 26, 27, 28 and 29
Ticket prices vary from $19.99 to $29.99; express upgrade is additional $15 and VIP upgrade is additional $30
Evil Intentions
900 Grace Street, Elgin
Open. Oct. 6, 7, 8, 13, 14, 15, 20, 21, 22, 26, 27, 28, 29, 30 and 31
Event may be too intense for children under 13
General admission starts at $35, VIP starts at $50 and instant access at $75
Dungeon Of Doom
600 29th St., Zion
Open from Oct. 6, 7, 8, 13, 14, 15, 19, 20, 21, 22, 26, 27, 28, 29, 31; Nov. 3, 4
Also open Dec. 8 and 9 for a "sub-thermal nightmare"
Online tickets start at $24.99 for general admission; $139.99 for platinum VIP which includes snacks, drinks, an indoor lounge, reserved parking, private restrooms and immediate entry
Heap's Haunted Corn Maze
4853 US-52, Minooka
Open Oct. 6, 7, 8, 13, 14, 15, 20, 21, 22, 27, 28, 29
Haunted maze is $20, flashlight maze is $6, moonlight non-haunted hayride is $6
Moonlight combo special which includes corn maze, flashlight maze and hayride is $25
Fast pass is $32
Get more local news delivered straight to your inbox. Sign up for free Patch newsletters and alerts.
The rules of replying:
Be respectful. This is a space for friendly local discussions. No racist, discriminatory, vulgar or threatening language will be tolerated.
Be transparent. Use your real name, and back up your claims.
Keep it local and relevant. Make sure your replies stay on topic.
Review the Patch Community Guidelines.
More from Across Illinois
Freezer death | 'unimaginable fear' | ammonia crash deaths.
Powerball Jackpot Swells To $1.4B Saturday: Deadline For Tickets In IL
Skydiving Centenarian, 'Chi-Conic' Pizza: Good News, Illinois

Mississippi Nearby Towns
Crystal Springs
Union Church
Silver Creek
Mc Call Creek
Harrisville
All Mississippi Cities
Explore Another City
Subscribe to our RSS
Follow us on twitter
Follow us on Facebook
Select a City
Mississippi Halloween Events
Halloween Events!
Searching for the best place to find Halloween Haunted Houses and Halloween events in Wesson, MS? Look no further as we have pulled together the best list of Halloween happenings for Mississippi. Use this list below to find the best Halloween events and happenings in your area or browse through our spooky list of Halloween Trick or Treating events, Halloween Parades and more in MS.
Hunting for scares and screams in a Mississippi Halloween Haunted House near Wesson? We've got you covered.
In need of a jack-o'-lantern? Check out our collection of pumpkin patches, farms, and stands near Wesson, MS.
Find Mississippi Halloween Events!
Anniversary tour at house of the haunted fields, covid-19 resources, find mississippi haunted houses, haunted fields hayride.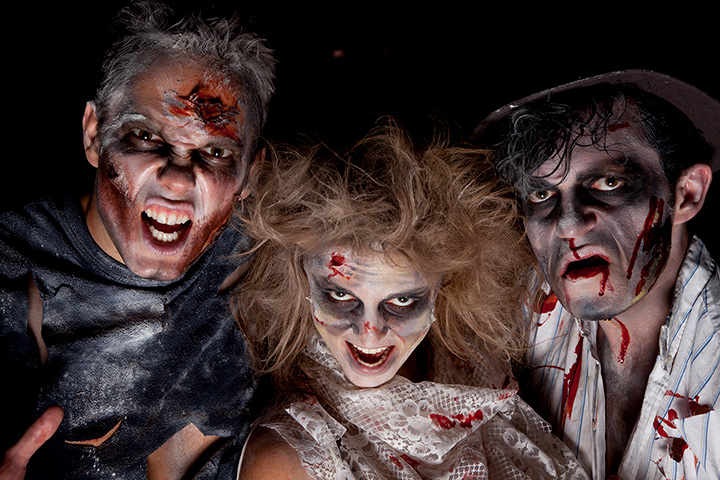 House Of The Haunted Fields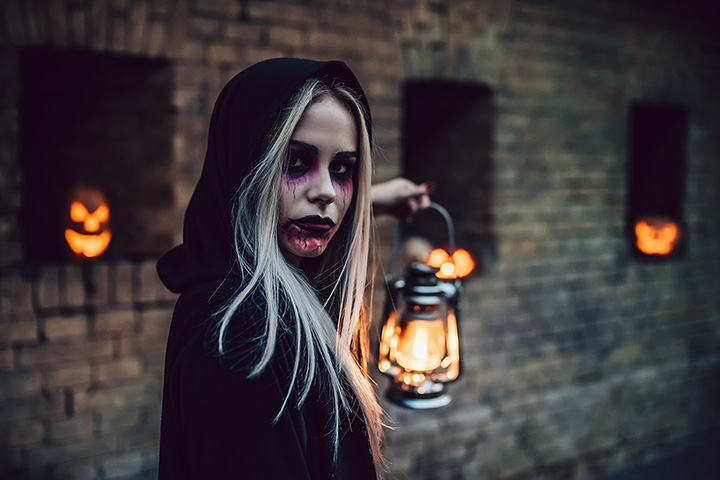 Lake Harbor Volunteer Fire Department's Haunted House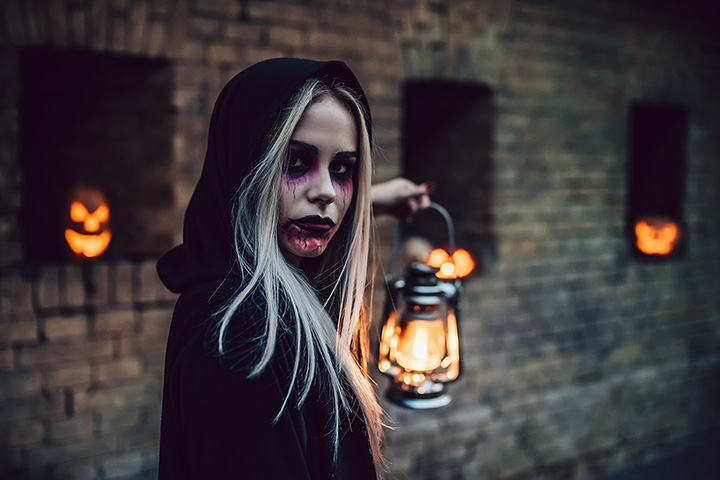 American Red Cross News - In Families' Darkest Moments, We're There
American Lung Association News - Your Fall Priority: Getting Vaccinated
American Lung Association News - What It's Like To Live With Pulmonary Fibrosis
School Closings View our updated school closings list.
Local schools find education near you., local groups view all the organizations in your community., businesses vfind popular businesses near you., jobs looking to work locally try these listings we found., list your organization.
Do you have a non-profit Organization that you'd like to add?
Post An Event
Promote your event to the community.
Submit A News Release
We want to hear about the latest and greatest story that's happening within our community.
Free: See How You're Listed
On Yahoo, Yelp, SuperPages, AmericanTowns and 25 other directories!
Improve Your Listing
Add your social media links and bio and promote your discounts, menus, events.
New Businesses
Be sure your listing is up on all the key local directories with all your important content (social links and product info).
20 million people rely on AmericanTowns each year to find & share local information.
Haunted places in Mississippi
Welcome to the haunted hovels section of Haunted places in Mississippi. Please select a link below to view information on that location.
If you know of a haunted location in this state then please tell us about it and share your experience, you can submit a haunted location by clicking
Please note that this section is always growing and new locations will be added when time permits, so please check back if you don't find what your looking for. Alternatively, if you know of a haunted location that isn't in the list, then feel free to send me a message in the contact section and I'll will make it a priority to cover it for you. But for now, please enjoy what information has been provided.
Featured Haunted places in Mississippi
Corinth Battlefield
McRaven house
Monmouth Plantation
Vicksburg - Duff Green Mansion
Real haunted places in America
Haunted places
Haunted Hovel
Haunted locations
All Haunted Places
UK Most Haunted Places
US Locations
Haunted Houses
Haunted Hospitals
Haunted Asylums
Haunted Castles
Haunted Hotels
Haunted Ships
Poltergeist
Real Ghost Pictures
Scary ghost pictures
User ghost pics
Ghost Videos
Home Haunts
Ghost Hunting
Hunting Equipment
Hunting Tips
Spirit Boards
Ouija Boards
Ouija Stories
Ouija board rules
EVP records
Halloween History
Ghost Stories
True ghost stories
Campfire Stories
Submit a location
Submit a story
Ghost links
Would you prefer to share this page with others by linking to it?
Click on the HTML link code below.
Copy and paste it, adding a note of your own, into your blog, a Web page, forums, a blog comment, your Facebook account, or anywhere that someone would find this page valuable.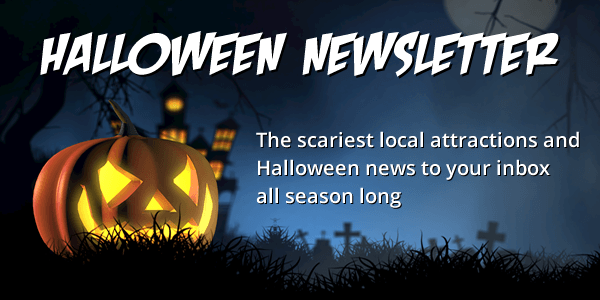 Advertisement

Mississippi Real Haunted Houses - Houses That are Truly Haunted

Categories: Real Haunted Houses | Real Haunted Colleges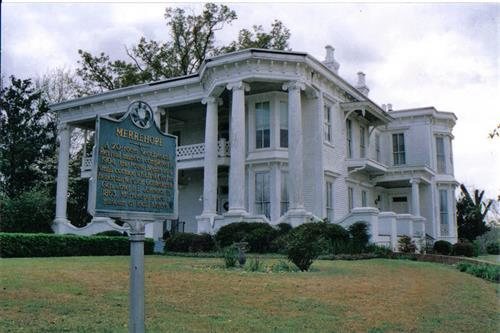 Categories: Real Haunted Houses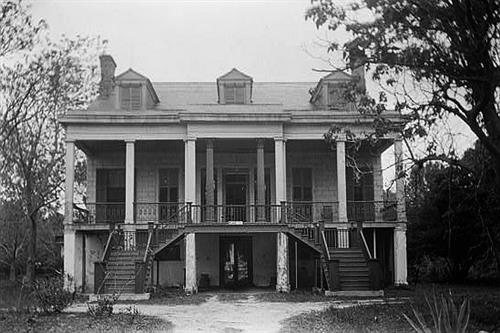 Categories: Real Haunted Houses | Real Haunted Hotels & Lodging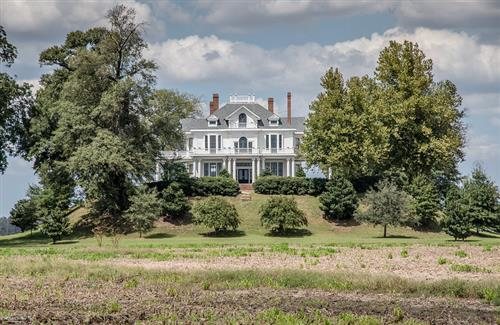 Categories: Real Haunted Houses | Real Haunted Places
Know of a Real Haunt that we don't already have listed? Please Let Us know
These 10 Haunted Houses In Mississippi Will Terrify You In The Best Way
Daniella DiRienzo
Though Daniella was born in New York and has lived in a couple of other states, Mississippi has been her home for more than 30 years. After graduating from the University of Southern Mississippi, Daniella began to hone her writing skills through various internships. In the years since, she's had the privilege of having her articles appear in several publications, such as the Mississippi-based Parents & Kids Magazine. She's also had the honor of interviewing actress Sela Ward for The Mississippi Arts and Entertainment Experience.
More by this Author
Looking for a good scare this Halloween? These 10 Mississippi haunted houses will definitely do the trick (or treat)!
What'd you think, boys and ghouls? (Sorry, I couldn't help it!) Will you be braving any of these haunted attractions this Halloween? Know of any other spook-tacular haunts in Mississippi? Share your thoughts below!
OnlyInYourState may earn compensation through affiliate links in this article.
Want more Mississippi in your inbox?
Get the latest on things to see, do, and eat around Mississippi!
Thank you! You'll receive your first newsletter soon!
An error occured.
Related Articles
The 10 Most Terrifying, Spooky Places To Visit In Mississippi This Halloween
Meet 11 Ghosts From Mississippi And Hear Their Bone-Chilling Stories
This Creepy Hospital In Mississippi Is Still Standing… And Still Disturbing
The Story Behind This One Haunted Mississippi House Will Give You Nightmares
Don't Drive Down These 8 Haunted Roads In Mississippi Or You'll Regret It
12 Halloween Costumes That Are Perfect For Someone In Mississippi
13 Things That Everyone In Mississippi Does During The Fall Season
You Must Visit These 10 Awesome Places In Mississippi This Fall
Explore Mississippi
Want a taste of the paranormal in Mississippi? Here are the best places to visit this fall
Are you brave enough to explore Mississippi's haunted past?
If you are up for more than costumes and pumpkins as Halloween nears, consider trekking to historical mansions, cemeteries, old hospitals and other sites with tragic stories and reports of paranormal activity. 
"There's plenty in Mississippi alone," said Deborah Broadus, founder of  Supernatural Investigation Group . Based in Pearl, members investigate sites across the state and the South. 
The Clarion Ledger created a map of places across the state with reported hauntings and strange happenings using the Shadowlands Haunted Places Index , a collection of hauntings, ghost sightings, local folklore and urban legends. 
Use the map to check out some of  Mississippi's haunted places and read some of their tales. 
Tips before going
Always get permission to visit a property, even if it's abandoned.
If you're new to paranormal investigating, never go alone. Anything can happen and it's better to have someone else with you for safety reasons, Broadus said. If you're on a tour, stay with the group. 
Do your research. Learn the terminology and technology that paranormal investigators use. 
Ghost hunting events can be a good place to see how a paranormal investigation team works and learn from them, said Brian Riley, an investigator and co-founder of the Vicksburg-based  Mississippi Paranormal Society .
Do you agree?:  Mississippi's 5 most haunted places
McRaven House, Vicksburg 
It's believed that at least 11 people were buried on the McRaven property, which  once served as a Confederate campsite and hospital. Known as "Mississippi's Most Haunted House," McRaven is said to be home  to several ghosts: Mary Elizabeth Howard, who died during childbirth in 1836; John Bobb, killed by Union soldiers in 1864; and William Murray, who died in 1911.
McRaven, located at 114 Harrison St. in Vicksburg, is on the National Register of Historic Places and first opened to the public in 1961. National Geographic magazine called the home the "Time Capsule of the South" because it was built in three different time periods, the 1790s, 1830s and 1840s. 
Riley, from the Mississippi Paranormal Society, previously worked at McRaven and has investigated there many times. He said he has had paranormal experiences like witnessing doors opening, hearing footsteps and hearing disembodied voices. 
"There's something that draws us to that location," Riley said about McRaven and other places his team has investigated in Vicksburg like the Duff Green Mansion and the Southern Cultural Heritage Foundation . 
Tours of several types — candlelight, historical and haunted — are offered at McRaven. Tickets can be purchased at mcraventourhome.com .
King's Tavern, Natchez
The oldest standing building in Natchez,  Kings Tavern, circa 1789, is known as the most haunted. Legend  says that an expansion of the tavern in the 1930s uncovered a space behind a wall that housed three skeletons. 
Also according to legend, Madeline, mistress of the tavern's founder Richard King, haunts the tavern located at 613 Jefferson St. 
Merrehope, Meridian
The antebellum home at 905 Martin Luther King Memorial Drive was built in 1858 and is said to be haunted by two spirits, according to the Shadowlands Haunted Places Index: a man who died by suicide in one of the bedrooms and a young woman who has been seen glowing or holding a candle.
Broadus's Supernatural Investigation Group has been to historical places like Merrehope  while investigating potential hauntings and supernatural activity in private homes. 
Broadus said she experienced heaviness and the feeling of not being able to breathe in the room where a man died by suicide, and that she and a team member heard a female voice on the second floor. 
While stories mostly mention two spirits at the house, Broadus believes there are more, adding that she can feel the presence of former servants roaming the home.
She recommends anyone interested in the paranormal, history, architecture and beautiful grounds visit Merrehope and the Frank W. Williams House, another historical home located nearby.
"Make the trip," Broadus said. "It would be well worth it."
More information about tours can be found at merrehope.com/tour.html .
Have you experienced this?:  Ghostly voices from the past can actually be heard at Jackson's Fairview Inn
Windsor Ruins, Port Gibson
Once a plantation mansion, 23 columns are all that remain of the site just north of Alcorn State University's campus on Mississippi 552.
Its owner, Smith Coffee Daniel II, died weeks before the mansion was completed in 1861, according to the National Park Service . The mansion later burned to the ground in 1890, after a party guest allegedly dropped a cigarette. 
There are reports of the ghost of a Union soldier who was killed in the doorway of the mansion during the Civil War. Daniel, legend has it, has also been seen around the ruins and sounds of a party can be heard there.
The ruins have been featured in films including "Raintree County'' released in 1957 starring Elizabeth Taylor and Montgomery Clift and "Ghosts of Mississippi" from 1996 starring Alec Baldwin and Whoopi Goldberg. 
History from "Ghosts of Mississippi": Evers home first Mississippi civil rights home declared landmark
Rowan Oak, Oxford
Novelist William Faulkner lived at Rowan Oak for more than 40 years. 
He told his children a bedtime story he made up that included fictitious character Judith Sheegog, the daughter of the home's original owner, Col. Robert Sheegog, who reportedly threw herself off the bedroom balcony because of a lost love. Sheegog's father buried her under a magnolia tree.
There have also been reports of sightings of Faulkner's ghost around the property, including in his office, according to the Shadowlands Haunted Places Index.
Rowan Oak is open six days a week, year round, except for holidays for tours. 
Vicksburg National Military Park 
Thousands of soldiers died at the site during the Civil War, and some of their ghosts have been spotted by visitors, according to Visit Vicksburg , a tourist website for the city. People have reported hearing cannon fire, horses and screams of the wounded. Some have reported smelling smoke and gunpowder. 
Tours can be scheduled by calling the Vicksburg Convention and Visitors Bureau  at 1-800-221-3536 or the Vicksburg National Military Park at 601-636-3827. Tours with a licensed battlefield guide are available. 
Tour this haunt:  This bargain buy turned out to be a Mississippi haunted house. And it's now open for tours.
Deason home, Ellisville
The ghost of Confederate Maj. Amos McLemore reportedly haunts the master bedroom of the Deason   home.
McLemore stayed at the home when he was sent to capture a Confederate deserter named Newt Knight, who formed a renegade army with other deserters based in the Leaf River Swamp, according to The New State of Jones, the travel website for the city of Laurel and Jones County. 
Knight went to the Deason home and shot McLemore, whose blood stained the wood floor and remains.
Paranormal investigators and visitors have reported doors swinging open and seeing floating orbs around the room where McLemore was murdered.
Broadus, of Supernatural Investigation Group, said she has taken pictures of a rocking chair in the room and captured images of McLemore rocking in it.
Want more?: Ghost stories and haunted properties in Mississippi will get you in the Halloween spirit
Reporter Mina Corpuz can be reached by email at [email protected]. You can follow her on Twitter @mlcorpuz.

2021 Guide to Haunted Houses in Mississippi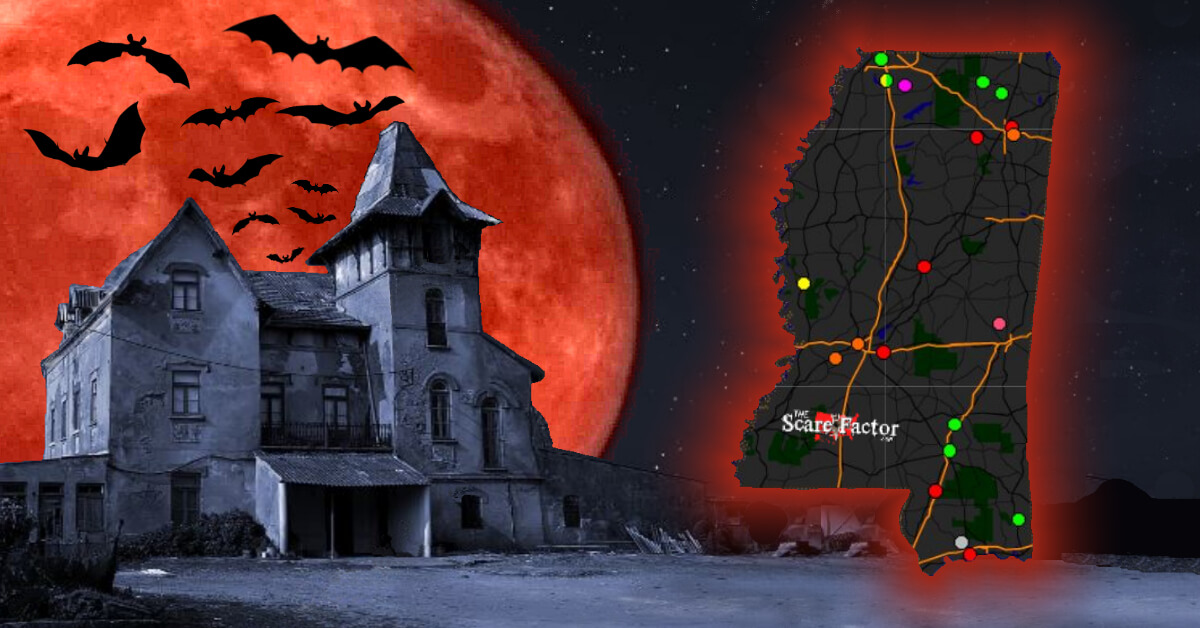 Did you know that Mississippi has 16 haunted house attractions listed for the 2021 Halloween haunt season !? Some of them may be located closer to you than you think…
Below, we'll break down what types of haunts you can choose from, ranging from spooky hayrides and terrifying trail walks to creepy home haunts and multi-attraction scream parks . We'll also discuss where in Mississippi some of the most popular haunted houses are located!
The following list totals up each type of haunt in Mississippi , based on how they are listed on our website:
Haunted Barns: 2
Charity Haunts: 3
Haunted Cornfields/Mazes: 2
Haunted Farms: 1
Haunted Hayrides: 2
Home/Yard Haunts: 1
Haunted Houses with Multiple Attractions: 2
Haunted Trails: 7
The city with the most attractions / surrounding haunts is Tupelo, MS .
Each year, we search the internet to find out what these haunts are up to during the off-season. During our 2021 update session for Mississippi , 3 haunts ' information was updated, 3 were removed and 0 haunts were added to the Mississippi Haunted House Directory .
Here is our most recent review of a haunted house in Mississippi * according to our local Scream Team's experience:
Terror on the Coast – Gulfport, MS (2019) with an overall score of 9.34!
*Based on all of our Mississippi Haunt Reviews and their most recent, respective scores given out of the past 3 years.
The following are some of the most popular haunted attractions** in Mississippi , based on our website traffic:
Terror on the Coast
3420 Giles Road, Gulfport, MS 39501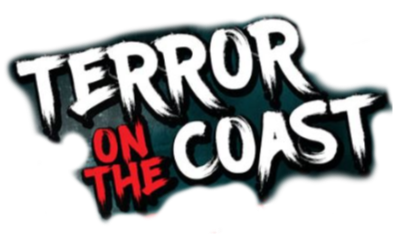 Terror On The Coast is a Hollywood-style Haunted House located on the MS Gulf coast.
See More About This Attraction...
Tupelo Haunted Castle
3210 Highway 178, Mooreville, MS 38857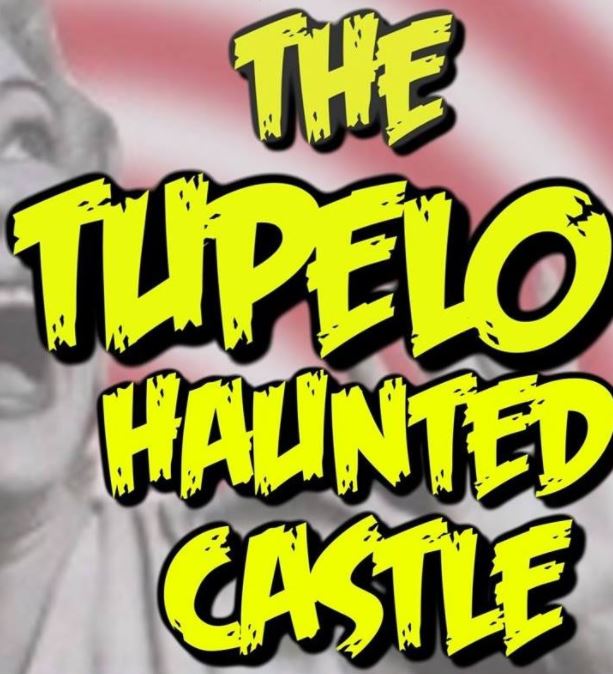 The Tupelo Haunted Castle has been the states top haunted attraction for over a decade! With a new layout and events each year, we bring the very best in haunted entertainment to the South!
Trail of Terror Hurley
3200 Payne Road, Lucedale, MS 39452

Trail of Terror is a 1/2 mile of winding paths through a bone chilling forest. Come and check us out don't for get to bring a friend to hold your hand.
NFVFD Haunted Forest
2315 Glendale Avenue, Hattiesburg, MS 39401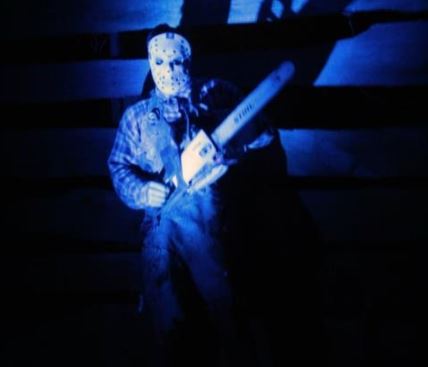 NFVFD's Haunted Forest is one of the premier haunted attractions in the state! We challenge you to endure 30-45 minutes of winding trails, creatures of the night and the longest maze in the tri-state area. See you on the other side- if you make it out alive!
Psycho Path Haunted Attraction MS
28 Buffalo Hill Road, Ellisville, MS 39437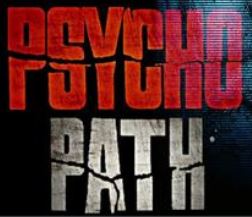 PSYCHO PATH is an extreme haunted attraction that has both indoor and outdoor sections. You will probably get blood on you & you might be grabbed or taken.
**This information was determined by looking at the haunts ' traffic on our site from the past two years. This is not a top haunts list. The above haunts are listed here in no particular order.
Click Here for our full list of all Mississippi haunted houses.
Interested in becoming a haunted house reviewer?
We're looking for reviewers in many States to help us provide coverage across the country. If you don't currently work for a haunt, please visit our Join Us page.
Want to Get Our Latest Reviews Sent to Your Inbox This Haunt Season?
Click Here to learn more about our "Haunt Advisor" newsletter.
Did You Know There's a Scare Factor Podcast?
Well, now you do! 🙂 Click Here to browse our episode library. We're also available on most major podcast distributors.
Come See Us on the Socials!
Subscribe to our YouTube channel , and follow us on TikTok , Facebook and Insta for all the latest updates from the Scream Teams this season.

The Scare Factor provides reviews and directory listings for Halloween haunted houses, haunted trails, haunted hayrides, scream parks, and other types of haunted attractions.
All rights reserved. Copyright 2023©️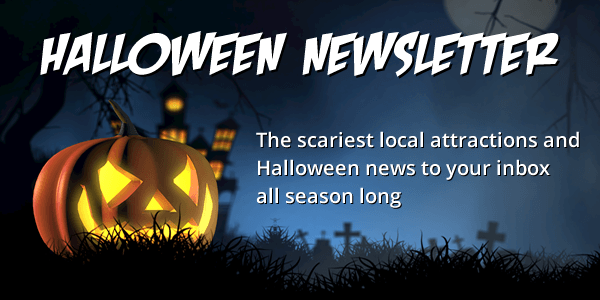 For Haunt Owners
Browse By State
Haunted Attractions
Drive-Through
Haunted Houses
Haunted Hay Rides
Zombie Hunts & Shootouts
Haunted Mazes / Haunted Corn Mazes
Haunted Trails
Home Haunts
Theaters & Plays
Scream Parks
Paranormal Events
Zombie 5k Runs
Haunted River Tours
Other Event / Attraction
Ghost Tours
Halloween Parties & Nightlife
Escape Games
Other Events
Haunted Places
Advertise With Us
Mississippi
Set Your Location
Haunted attractions in mississippi cookie -->.
Browse Attractions throughout Mississippi, from Haunted Houses, Haunted Trails and Scream Parks to Haunted Corn Mazes and Hayrides that are sure to satisfy your appetite for fright this Halloween Season! There's something for every thrill seeker, whether they're in search of a Haunted Trail, Zombie Hunt, Haunted Hayride, Haunted Corn Maze or good ol' walk-through Haunted House!

Narrow By City
Blue Mountain
Holly Springs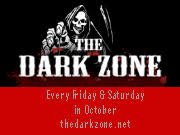 Share Your Review
Get the haunts.com phone app.

Newsletter Signup
Subscribe now to receive upcoming events, scary good savings & more this Halloween season!