Haunted Places in South Woodstock, Connecticut
Pomfret, Connecticut
This abandoned town was a settlement that began in 1780. It is said that the sounds of the old town can still be heard: voices, livestock, wagons, children playing, people singing... Apparitions also have been seen of a bearded man and a child. This land is on private property now, ...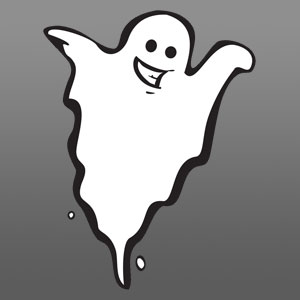 Bradley Playhouse
Putnam, connecticut.
This 1901 theater is haunted by a ghost named Victoria who usually hangs out in the balcony area when it is empty. She occasionally has been seen on the stage, backstage, and in the basement as well.
Cady's Tavern
Glocester, rhode island.
Cady's has been a Tavern since 1810 and was a stage coach stop there's been all kinds of activity over the years like chairs, dishes getting thrown jukebox boxes turning on etc (Submitted by Jim Wojdylak)
Old Brook Farm - Perron Family House
Burrillville, rhode island.
It's the house featured in the 2013 horror film "The Conjuring," and it is also private property, so no trespassing is allowed here. Please view the house only from the road. The story is of Roger and Carolyn Perron, purchased their dream home, which previously had belonged to 8 generations ...
Old Windham Inn
Windham, connecticut.
The old inn, now an apartment building, is said to be haunted by Elizabeth (Betsy) Shaw. When unmarried Betsy turned up pregnant in 1744, the townspeople scorned and taunted her, even speculating that her own father could be the father of her baby. The child vanished after it was born, ...
Windham Textile Museum
There is a old locked bank vault in this building with no way to open it and impossibly it has been found standing open. The visitors report extreme cold spots, strange noises coming from the third floor, which no one occupies - people report feelings of being watched and unease ...
Capitol Theater
The ornate 1926 theater, in operation until 1973, sat empty for nearly 30 years until a 2002 renovation brought it back to life. An old theater legend involves a 1930s actress who was accidentally shot in the balcony. The shooter, her lover, was aiming for his rival, another lover of ...
Hope Cemetery
Worcester, massachusetts.
Rumor has it that apparitions and the sound of children laughing can be seen and heard near this cemetery's statue of Jesus holding an angel.
Pine Grove Cemetery
Spencer, massachusetts.
Who is the Dark Hunter? It's the name given to the entity said to haunt the Pine Grove Cemetery, keeping an eye on those who visit.
Daniel Benton Homestead
Tolland, connecticut.
Built in 1720 by Daniel Benton, the location was home to six generations of Bentons. Daniel's grandson Elisha is known as a possible source of the hauntings here. Elisha was captured while fighting the British in the Revolutionary War, and caught smallpox on the prison ship. When he came home ...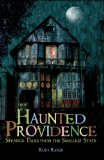 Nathan Hale Homestead
Coventry, connecticut.
This homestead, where Nathan Hale's father Deacon lived until his death in 1802, is said to be haunted by Deacon himself, whose apparition has been seen wearing Colonial attire. Also, a ghostly lady in white thought to be a servant has been seen sweeping the floors and cleaning, and Nathan's ...
Palladium Theatre
The 1928 Palladium Theater, witnesses say, is haunted by something that creates disembodied footsteps and a floating orb the size of a soccer ball. Even more eerie, rumor has it that dead bodies were discovered in a dressing room a couple decades ago. The site has been featured on an ...
Homespun Farm
Griswold, connecticut.
Reports say this bed-and-breakfast may no longer be in operation, but doubtless it is still home to its resident haunts. A friendly ghost they call Old Man Simon is the spirit Simon Brewster, one of the farm's original owners. He's been noticed watching over the tending of the garden area ...
Ruffstone Tavern
North providence, rhode island.
This tavern is said to be haunted by a man in a top hat holding a pipe and a woman who wears a musky perfume. Witnesses also have felt uneasy vibes in the basement. The place was featured on TV's Ghost Hunters.
Higgins Armory Museum
Explored on an episode of TV's Ghost Hunters, Higgins Armory Museum is said to be haunted. Witnesses have seen apparitions and black shadows and heard unexplained footsteps, clanging and music, as well as being touched by something unseen.
Anna Maria College
Paxton, massachusetts.
Anna Maria College is believed to be haunted, but the college has somewhat of an affinity for its ghosts. At the Zecco Performing Arts Center, according to resports, two seats are kept open at each performance for ghostly visitors.
General Nathanael Greene Homestead
Coventry, rhode island.
General Nathanael Greene Homestead is believed to be haunted. Witnesses who have worked at or visited the house museum say strange things happen here. The baby carriage in Elizabeth Margaret's room has moved, for one thing. Other things that have happen here include apparitions, door latches opening, voices, footsteps, and ...
Governor William Sprague Mansion
Cranston, rhode island.
Sprague Mansion, built by mill magnate William Sprague in 1790, died during surgery after he accidentally swallowed a fish bone. His son William became a senator, and his other son Amasa ran the family business until 1843, when Amasa was found beaten and shot to death--a casualty of a feud ...
Cumberland Public Library
Cumberland, rhode island.
The library was built on the former site of the Monastery of Our Lady of the Valley, consecrated in 1928, which was partially destroyed by fire in 1950. Witnesses in the library have experienced ghostly voices, doors slamming, and apparitions. One witness found a rock mysteriously placed on the seat ...
St. Mary's Church
West warwick, rhode island.
This church, the first Catholic church in Rhode Island, was cursed by the Protestants who threatened that the one who broke ground on it would be doomed to lie beneath it forever. That person was the original builder's wife, Mary. Her ghost is still said to haunt the church, turning ...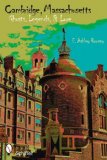 Gay City State Park
Hebron, connecticut.
Gay City State Park offers over 1,500 acres of recreational opportunities. Once an 18th-century village named after founding father John Gay, the area is believed to be haunted by spirits from its past. Stories tell of murders, one of a jewelry peddler and another of a blacksmith apprentice who was ...
Providence City Hall
Providence, rhode island.
Providence City Hall, say workers, is haunted by something who rides the elevator, moves chairs around, creates breezes, whispers, touches folks, slams doors, opens drawers and smokes cigars. Some speculate the ghost is a former mayor named Doyle. The site has been featured on an episode of TV's Ghost Hunters.
Rhode Island School of Design
This school is popular with the spook set. Among the buildings believed to be haunted: Barstow House - The Turquoise and Red Rooms are said to house entities that cause depression and extreme cold, and large mirrors reflect apparitions late at night. Dexter House - A former morgue, it is reported to ...
Fairfield Inn - La Quinta - Warwick
Warwick, rhode island.
The former Fairfield Inn, now a La Quinta, is reportedly haunted by two ghosts. The first one appears in room 316, said to be the ghost of a woman who committed suicide here. The second is the ghost of an older man. He appears as an elderly farmer on the ...
Slater Mill Historic Site
Pawtucket, rhode island.
The Slater Mill was a 1793 textile factory, and is now a museum of the machines of the Industrial Revolution. The haunts here are believed to be those killed while using some of the dangerous machines that caused dismemberment and death. Back then, small children were often employed as workers. ...
Warwick City Hall
Featured in an episode of TV's Ghost Hunters, Warwick City Hall is said to be haunted. Witnesses have heard a woman crying in the former jail and in the basement, and children's voices on the upper balcony. Phantom cigar smoke has been detected in the council chambers, and employees have ...
Captain Grant's Inn
Preston, connecticut.
At this 1754 inn, Revolutionary War soldiers were once garrisoned, and slaves were housed here during the Civil War. Folks say its active history has led to an active spirit "life." The Adelaide Room is especially haunted with the apparition of a woman in Colonial-era clothing holding hands with two ...
Norwich State Hospital
Built in 1904 on the site of an old Native American village, the hospital was called the Norwich State Hospital for the Insane. The many deaths related to the place include a patient who hanged himself in 1914, a 1919 hot water heater explosion that killed two employees, an employee ...
Chestnut Hill Cemetery
Exeter, rhode island.
At Chestnut Hill Baptist Church Cemetery, aka Historical Cemetery #22, a legend is told about a vampire named Mercy Lena Brown. Her father, George T. Brown, his wife Mary and their five children lived on a small farm. The family had some bad luck: Mary passed away of consumption in ...
Clapp Memorial Library
Belchertown, massachusetts.
A night custodian here has witnessed apparitions on the stairs, cold spots, and books that slide in and out of shelves on their own. Rumor has it that the ghost in residence is deceased former librarian Lydia Barton. The library has been featured on TV's Ghost Hunters.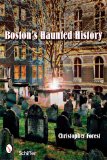 Belchertown State School
The original name when it was established in 1922 was the Belchertown State School for the Feeble-Minded, and and certain times in its history it was known for poor treatment of its charges. Trespassing is not allowed on the property. Witnesses say it is haunted by this tragic past, citing ...
Crescent Park Looff Carousel
East providence, rhode island.
The century-old Charles Loof Carousel, a.k.a. Crescent Park Carousel, was once part of an amusement complex and ballroom. The ballroom burned down in the 1960s, and it is said that those who perished in the fire still haunt the ride. Employees report that the music turns on by itself, the ...
Saint Stephens Cemetery
Attleboro, massachusetts.
Apparitions have been seen here of Albertine and Eugene and their 2-year-old daughter, Doris. Witnesses also describe childlike footsteps on the paved paths.
Jonathan Pasco's
East windsor, connecticut.
This restaurant was once a residence, built in 1776, of Revolutionary War soldier Captain Jonathan Pasco. It has been furnished with memorabilia and antiques, and some say the ghost of Jonathan Pasco himself still calls the place home. The apparition of a tall, thin older man has been reported, and ...
Stone's Public House
Ashland, massachusetts.
Built in 1834, Stone's Public House is said to be haunted by apparitions and spirits who throw glasses off shelves. The portraits are said to watch guests and employees as they go about their business, and doors open and close on their own. Visitors to the upstairs function room describe ...
John York Home
North stonington, connecticut.
Originally built in 1741 as a home for businessman and farmer John York and family, the place eventually was turned into an inn and tavern, and remained as such for over 250 years. And of course, it is rumored to be haunted. So the story goes, two soldiers got into ...
The Ladd School
This place had a truly haunting history and is notable for its numerous human rights violations. A home for the early 20th century's "feeble-minded" it quickly became a warehouse for petty criminals, "wayward girls" and other people considered to be of low character, persons whose removal from the population was ...
Theodore's and Smith's Billiards
Springfield, massachusetts.
Featured on an episode of TV's Ghost Hunters, Theodore's and Smith's Billiards is said to be the site of some eerie occurrences. Witnesses say they hear the sound of balls rolling across floors (in a spot where there was a bowling alley 80 years ago), whispers, footsteps, cold spots, and ...
Aldrich Mansion
Aldrich Mansion, built by former Sen. Nelson W. Aldrich in the early 1900s, is believed to be haunted by one of his children who committed suicide by jumping from a balcony. Her apparition has been seen by employees often, as well as a few visitors.
Van Horn Park
Legend has it that two boys drowned in the pond here in the 1920s, and their ghosts still linger in the area. In summertime, park visitors have heard them laughing and splashing and seen the water move, although no one is visible.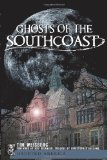 Huguenot House - Makens Bemont House
East hartford, connecticut.
Built in 1761, the historic home is said to have been haunted since 1971, when renovations seem to have awakened its supernatural residents. After the house was moved to another location, a ghost the locals call Benny and another they call the Blue Lady began to make appearances. Benny makes ...
Framingham State University
Framingham, massachusetts.
At Framingham State University, visitors may hear ghostly laughter or feel cold spots, and orbs are often photographed at Horace Mann Hall. And in Peirce Hall, residents have awoken to find all the mirrors in the rooms have been stacked outside in the hallways, piled with the reflective sides facing ...
Hoof-Fin-Feathers - Carriage Inn and Saloon
North kingstown, rhode island.
Formerly Hoof Fin Feathers, the place will reopen in 2014 as The Carriage Inn and Saloon. Featured on TV's Ghost Hunters, the establishment is saidi to be haunted by a number of apparitions, including those of a little girl with burn scars, several brothel women, and a small boy who ...
Devil's Hopyard State Park
East haddam, connecticut.
Legend has it that Satan himself has been seen sitting on a boulder near the top of the falls and playing his fiddle, and dark shadows have been spotted in the woods. Witnesses also describe orbs, mists, demonic voices, laughter, and strong, uneasy feelings. The 860-acre state park was named ...
Red Brook Inn
Groton, connecticut.
Built in 1770 by the Crary family, this inn is said to have some ghosts in residence. The apparition of Nancy Cracy has been spotted, a gray-haired woman in a shawl. She is seen in the North Room on the second floor, and is rumored to have saved lives there ...
University of Rhode Island
South kingstown, rhode island.
Haunted places at this university include thethird floor of the Chi Omega Sorority house, where the apparition of a woman has appeared and doors and windows open and close by themselves; the Sigma Pi House, where TVs and lights turn on and off by themselves and a figure has been ...
Longfellow's Wayside Inn
Sudbury, massachusetts.
At this 1716 inn, it is said that a woman named Jerusha Howe lingers, especially in Rooms 7 and 9. She is said to have been unlucky in her love life, and therefore likes to touch male visitors. Author Henry W. Longfellow wrote a book about the inn in the ...
Colt State Park
Bristol, rhode island.
This state park was a farm until the middle of the 20th century. A stable hand reportedly died in the barn, now the park office, and his ghost is said to play pranks with the lights and doors. He shares the park with the ghosts of two young girls who ...
Old State House
Hartford, connecticut.
This historic building, completed in 1796, is now a museum complex with exhibits that focus on Connecticut history. Joseph Steward's 1798 collection of natural history items is showcased on the third floor in the Museum of Natural and Other Curiosities. The building is said to be haunted and was featured ...
Hartford Elks Lodge
The Hartford Elks lodge moved into this ornate building in 1903, and is believed to be haunted. Some say the ghost is a deceased member, perhaps Samuel Chamberlain, watching over his former--er, haunt. Others say the spirit may be a man who was found dead on the sidewalk outside in ...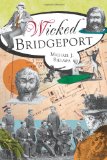 » Cemeteries near South Woodstock, CT » Find museums in South Woodstock, CT
Your source for Pumpkin Patches, Hayrides, Haunted Houses, Corn Mazes, Museums, Ghost Tours, Costumes Stores & more in New England!

CONNECTICUT Haunted Houses & Trails
Featured haunts.

Upcoming CT Haunt Special Events
October 13 Fear the 13th at The Forsaken Lands ( Goshen)
October 18 No-Scare Night at The Dark Manor ( Baltic)
October 19 Student Night - The Dark Manor ( Baltic)
October 21 No-Scare Matinee at The Dark Manor ( Baltic)
October 22 No-Scare Matinee at The Dark Manor ( Baltic)

Connecticut
Massachusetts
New Hampshire
Rhode Island
HALLOWEEN NEW ENGLAND
Feed Your Inner Monster at New England's # 1 Website for Halloween Events, Haunted Houses, Haunted Corn Mazes, Haunted Hayrides, Pumpkin Patches, Ghost Tours, Horror Film Screenings, Halloween Supplies and Costume Stores.

Haunted Places in CT: Top 23 Spooky Spine-Chilling Locations
That is, a list of haunted places in CT is quite long.
In fact, Connecticut has some of the highest amounts of paranormal activity in the entire country.
It makes sense, after all, considering that Connecticut is one of the oldest states, and one of the first colonies settled by Westerners. English colonists settled Greenwich in 1640, for example, only twenty years after the Mayflower arrived.
And the American colonies' first witch trials and hangings happened here in Connecticut , a full three decades before the much more famous ones in Salem, Massachusetts.
And that's obviously not counting millennia of Native American activity before written history.
Haunted Places in CT
So, it doesn't require much of a trip to find your first stop on your road trip to find the most haunted places in Connecticut.
The ghostly sightings are spread throughout the state. And Connecticut's small to begin with, anyway.
And I keep adding to this list as I discover haunted stories while exploring the state. So keep checking-in for new additions and opportunities for more ghastly day trips throughout Connecticut !
Haunted Places in Greenwich, Connecticut
When I started researching this post, I Googled the term, "haunted places in Greenwich, Connecticut".
Stanton House Inn popped up as one of the top results!
Which is ridiculous. I've lived here two hundred years, and have never seen a ghost.
But seriously, Stanton House Inn doesn't appear to have any hauntings of its own.
If we are on the list of haunted Connecticut inns , the ghosts keep to themselves.
Or at worst, mess with our WiFi network in one specific room on the property, as our IT specialist has decided.
But a few points in Greenwich have definitely had their own spooky sightings and premonitions.
Most of the Greenwich ghost stories below were curated by Carl White, Local History Librarian at Greenwich Library .
1) Dunnellen Hall
The first location on the list is not necessarily one of the most haunted places in CT so much as one of the most cursed.
Regardless, it's got a great story. Which is what all good ghost stories are, after all.
Built in 1918 on 26 acres on Round Hill Road, Dunnellen Hall has not had a happy history.
In fact, after the first occupying family moved-out, every owner has experienced financial ruin and met their ultimate demise after moving-in.
The most recent victim of the curse is Leona Helmsley, an American businesswoman nicknamed, "the Queen of Mean" for her tyrannical behavior. While this may have just been her comeuppance, after buying the home in 1983 she was sent to prison for tax-evasion and later died in the house after her release.
The house is set too far back from the road and protected by a high fence to permit much of a view.
Instead, you can watch a video that explores the inside of the home (but doesn't mention the haunted aspects) below:
2) The Bruce Museum
Now, this place is one of the most haunted places in Connecticut, according to local legend.
The (Bad) Luck of the Irish
Two Irish servants working at Belle Haven mansions in the late 1800s fell in love. The boy would play his flute to entertain her, especially near what is now the Bruce Museum.
While the two planned to marry, the boy mysteriously disappeared, leaving the girl heartbroken. She moved back to Ireland, where she died of consumption, the old name for tuberculosis.
Starting in the early 1900s, locals began to report two ghostly apparitions outside the Bruce Museum. Most often, a man would play a small flute for a young girl, listening attentively. On occasion, an observer would hear an evil voice beckoning the two into the mansion to play the flute and sing.
The couple would always refuse to enter what is now the Bruce Museum , claiming that they knew they would never be able to leave. Afterwards, they would then suddenly disappear into thin air.
Today, the Bruce Museum is one of the best things to do in Greenwich, CT . It takes a minimum of an hour to visit, but visitors are welcome to leave whenever they like!
3) Bruce Park
In 1996, a group of teenagers were drinking beer and getting rowdy in one of Bruce Park's picnic grounds.
When the teens got too loud, a ghost made its appearance.
According to local legend, the body of the ghost was that of a woman. The most frightening aspect, though, was the head, which was a collection of snakes.
As these snakes hissed and twisted at the teenagers, the entire group jumped in their cars and fled.
4) Bush-Holley House
According to local author Anya Seton, a ghost of a slave girl lives in the old wash house of the Bush-Holley House property.
Before Connecticut abolished slavery, owners of the Bush-Holley House owned slaves as servants and kitchen help. These slaves lived in the attic of the house, a setup you can now see in the re-created space of the modern museum.
According to Ms Seton, the young girl likely died of a contagious disease and would scream from time to time.
5) Homestead Inn
One of the top hotels in Greenwich, CT , is the historic Homestead Inn in Belle Haven.
Legend has it that a ship's figurehead was installed on the porch. It had rosy cheeks, black eyes, and a flowing white robe over a hoop skirt.
Sailors removed the figurehead from the bow of the Lady Lancashire for repair before setting sail on a voyage that resulted in the ship sinking. The man who carved the figurehead gave it to the Mead family, owners of the Homestead Inn.
Over the years, guests complained of strange noises throughout the Inn:
One guest claimed to hear unexplained footsteps pacing all night long in a second floor guest room
Another woman claimed she saw the figure of a ghostly woman in an old fashioned dress looking out the window of another guest room, located directly above the figurehead
While the Homestead Inn is currently closed for renovation, you can get your ghost sightings in starting in 2023!
6) Audubon Greenwich
Alright, the Audubon Greenwich Center may not actually be the site of one of the most haunted places in Greenwich, CT.
But it's close enough to the location of an entertaining local ghost story to provide some sense of place.
At the intersection of Riversville Road and John Street, a girl decided to take a shortcut in the 1990s around dusk.
As she walked up a hill on a curving trail, she heard the sound of rustling leaves. While this wouldn't have been abnormal considering it was fall in Connecticut , it sounded like someone was following her.
When she walked, the sound followed her.
When she stopped, the sound stopped.
After several bouts of starting and stopping to gage the distance from her (about fifty feet), she finally shouted,
"Who's there?"
Immediately, the rustling leaves started again, and rushed to within only ten feet of her.
She screamed and bolted up the hill and continued running and screaming all the way home.
Be careful about walking through the Greenwich Audubon Center at dusk. Although I think that would be trespassing, now that I think about it.
Tired of ghost stories yet?
Good, because there are plenty more.
Read on for some of the most haunted places in the rest of Connecticut.
Haunted Places in Fairfield County, CT
Right next door to Greenwich, in Stamford, Connecticut, is the next possibly haunted place to visit. Famous for a thriving dining scene, great arts, and… Ghosts. Maybe.
7) Fort Stamford
In the 1970s, an urban legend started to form among local teenagers that Fort Stamford was haunted.
In the 1990s, the Smoking Gun Research Agency, a Connecticut group that looks into reports of unexplained events, conducted investigations at Fort Stamford and found what they claimed were compelling evidence of unexplained activity . The investigators heard footsteps, whisperings, odd blobs of energy hanging in the air, and thermometers showed 10-degree temperature drops in certain spots in the park surrounding the fort. They also reported a feeling of extreme heat, like a fire, and encounters with the apparition of a soldier who seems to be protective of the area.
Potential sources of the apparitions could be:
Troops stationed here, who suffered from extreme cold, hunger, and fatigue according to accounts
Members of the Siwanoy tribe, who occupied the land before disease and war with Dutch and English settlers decimated them
Something else entirely
Drive up the coast to Norwalk, Connecticut , for the next spot on this list.
8) Sheffield Island
Famous for its clambakes and classic New England lighthouse, Sheffield Island and its lighthouse has been host to macabre catastrophes.
One of the worst maritime disasters happened off its coast, the Lexington Steamship Fire, in the winter of 1840. And one lighthouse keeper has the distinction of dropping dead for no apparent reason while chatting with tourists in July 1872.
An archeologist working on the island in 1991 heard:
Strange music
A faint foghorn
And distant cries for help with no one in sight
She had no idea where the music was coming from and was unable to pinpoint its origin. And other island residents have reported hearing strange noises over the years.
Whether you'll witness anything on your visit for the weekly summer clambake and lighthouse tour depends on your aura. Though it's one of the most unique attractions in Connecticut , haunted or no.
Head up to the quaint little town of Newtown, Connecticut, for the first haunted place on this list.
9) Fairfield Hills State Hospital
The abandoned buildings, still standing and closed to the public, speak to the previous use, though. Fairfield Hills State Hospital was a home for the criminally insane.
From when it opened its doors in 1931 until the mental hospital shut down in 1995, the type of treatments now considered barbaric were standard fare here.
Standard treatments included:
Psychosurgery
Hydrotherapy
Electric shock therapy
Unauthorized full frontal lobotomies
The town of Newtown acquired the entire parcel of land in 2004 from the state.
10) Union Cemetery in Easton, Connecticut
The most famous apparition here is the "White Lady", described as a woman with long, dark hair wearing a nightgown and matching bonnet.
While no one is sure who she is (obviously), there are a few theories:
She's traveling between cemeteries, looking for her infant son who died in childbirth
The ghost is a woman murdered in the 1940s
She's the mother of the woman murdered in the 1940s
One motorist even claims to have accidentally hit the White Lady, leaving a dent in his car .
And famed Famous paranormal investigators Ed and Lorraine Warren claimed to have caught a glimpse of the White Lady during their visit.
Another entity believed to haunt the Union Cemetery is known as "Red Eyes".
Witnesses claim to see a pair of glowing red eyes glaring out of bushes in the cemetery. When these witnesses turn to run, they claim to hear footsteps in hot pursuit, though they're always too scared to confirm anything is actually chasing them.
Locals claim this spirit is that of Earlie Kellog , a man set on fire in the street in 1935.
11) Remington Arms
Shadowy figures frequently seen on the floor of the factory are believed to be the spirits of those killed in a factory explosion in 1942 .
12) Palace & Majestic Theaters
Another entry in Bridgeport, Connecticut , these two empty theaters perennially sit empty in the city's downtown.
According to local legend, these were the base for Dutch Schultz, the infamous bootlegger. Some claim he had his cronies kill people in the building.
Today, EVP sessions here have reported orbs of light and shadowy figures wandering the theaters.
13) Saw Mill City Road
This road in Shelton, Connecticut, is quite pretty during the day.
Night is a different story, however.
Reports include seeing orbs, hearing screams from multiple directions at once, even shadowy figures running from tree to tree .
This road is also home of the Mellon Heads, a local legend of inbred, possibly cannibalistic, monsters. Local kids claim to hear them breathing on summer nights, or coming face to face with them.
Haunted Places in New Haven County, CT
Cross the Housatonic River into New Haven County to find even more of the most haunted places in CT.
14) Charles Island
This small island off the coast of Milford is now part of Silver Sands State Park, one of the best beaches in Connecticut .
Visitors can visit when low tide exposes the causeway connecting it to the mainland.
Don't visit the center of the island during the summer, though, as it's a major breeding ground for endangered seabirds.
And definitely don't search for Captain Kidd's treasure here.
Locals know the island as thrice-cursed, due to curses placed on the island in the 17th and 18th centuries.
And the most famous curse is from Captain Kidd, who swore that whoever found his treasure buried there would suffer bad luck for the remainder of their (likely shortened) life.
15) Gunntown Cemetery
A small cemetery established in 1790 in Naugatuck doesn't have any local legends to explain the high amounts of paranormal activity emanating from it.
But there are plenty of claims of random music playing and disembodied children's laughter.
Famed paranormal investigators Ed and Lorraine Warren even deemed it haunted.
Still others claim to see sightings of:
A man carrying a lantern and leading a horse through the grounds
A little boy playing by the back wall, or a large black dog, who both quickly vanish
16) Sterling Opera House
The spirit of a young boy named Andy haunts the halls of the Sterling Opera House . Locals leave toys strewn about the opera house for him to play.
The hidden jail cells under the stage once held a serial killer , just feet below where Harry Houdini performed.
The opera house was the focus of an investigation by the team of TV's Ghost Hunters in 2011.
17) Crypt at Center Church on the Green
There aren't any reports of haunted sightings here, it's just an appropriate place to go for Halloween.
Center Church was built over a portion of New Haven 's burial ground in 1813. The church's crypt was built to hold the graves directly beneath the church, rather than displacing them.
The site holds the area's founders and earliest citizens, with dates ranging from 1687 to 1812 .
The entirety of Center Church is on our list of the best free things to do in Connecticut , click over to see why.
18) Grave of Midnight Mary
According to legend, Mary fell in a swoon in 1872 and was buried. A relative suffered nightmares that led them to believe Mary was buried alive, a fairly common occurrence at the time.
Mary's grave was exhumed, and the family found ghastly signs that Mary was buried alive and tried to escape once she became conscious.
On her epitaph is written a phrase from the book of Job, " The people shall be troubled at midnight and pass away. " In the context of the biblical story, it's a statement about being resigned to fate.
To locals, however, it's a curse Mary set as punishment for burying her alive.
Supposedly, anyone caught in the cemetery after midnight or who desecrates her resting ground will quickly die.
Haunted Places in Litchfield County, Connecticut
There aren't many haunted places in Litchfield County, Connecticut. Apparently, its inhabitants have lived happy, peaceful lives for centuries.
But the most haunted place in the area is a major one.
19) Dudleytown
While never an actual town, the area was settled in the 1700s and abandoned by the turn of the 20th Century.
Supposedly, anyone with the name of Dudley is cursed after a member of the family attempted a coup against Henry VIII. The curse followed the family to America and Dudleytown , which was the sight of everything from demonic possessions to grisly suicides.
Local legend states that anyone who tried to live in the former confines of Dudleytown comes to terrible misfortune, including untimely and harrowing deaths. Visitors report an utter and very eerie silence in the area of the old town.
The storyline of this town is also a source for much of that of the film, The Blair Witch Project .
Dudleytown went a bit crazy after some paranormal experts highlighted it in the 1970s.
Today, Connecticut State Police arrest trespassers with fines starting at $75.
20) 1754 House Inn & Restaurant, formerly known as the Curtis House
Gordon Ramsey featured this historic Connecticut inn in his aptly-named show, "Hotel Hell".
He claimed to feel uneasy during his stay, and had trouble leaving his room. Having watched the episode, it seemed to be more of a maintenance problem with the door than any ghostly entities. He also spent more time focused on the dining side of the business, known as the Curtis House restaurant at the time.
That said, this building is often touted as one of the most haunted inns in the entire United States, let alone Connecticut.
During its almost three centuries in business, guests have commented of hearing strange music as well as disembodied voices and footsteps.
Some of the more common sightings mention:
A male spirit wearing clothing more typical of the 17th or 18th centuries
A man dressed in Confederate attire in the liquor room
A ghost of a former work, Joseph Hardesty
A female spirit who actively disturbs visitors to her home
Be sure to read our guide to the most romantic restaurants across Connecticut , if you'd rather not risk getting spooked over dinner.
Haunted Places in the Connecticut River Valley and Eastern Connecticut
No list of the most haunted places in CT would be complete without including the house that inspired The Haunting in Connecticut book and film.
21) Lake Compounce
Supposedly.
One of the best parks to visit in Connecticut features a sinister past that has a habit of ruining some people's lives.
Just ask Milli Vanilli .
According to Legend, Native American Chieftain John Compound died in the lake while attempting to cross in a large brass kettle . English settlers from Massachusetts named the lake after him.
Recent history has included more than a few accidents, including deaths, happening at the park.
Coincidence, or correlation?
That's not for this writer to decide.
22) Snedeker House
Head to Southington, near Hartford, Connecticut , to be disappointed.
In 1986, the Snedeker family moved into a white rental duplex home that had been a former mortuary.
According to them, they found all sorts of mortuary tools in the basement, then started to experience evil and unexplained happenings in the house.
Or so they claimed.
Much of the story has been debunked, but that didn't stop it from becoming popular.
Today, it's just a house. There's not even anywhere convenient to park nearby so that you can do the only thing you can do: stand on the curb and gawk at the house.
23) Bara-Hack
So keep driving east to the Quiet Corner of Connecticut.
In Pomfret you'll find another abandoned village.
This one was founded by Rhode Islanders of Welsh descent. The name means, "breaking of bread" in Welsh, in fact.
Legends grew within Bara-Hack until it was abandoned by the Civil War. Slaves owned by the families there claimed to see a ghost baby reclining in a nearby tree.
After the town was abandoned, the curious and foolish report seeing that same ghost baby, a bearded face in the cemetery, and lights and orbs streaking in front of their faces. Still others hear the sounds of disembodied voices, farm animals, and horse-drawn carriages.
24) Devil's Hopyard State Park
In fact, local Puritans believe it was Satan's hiding place. Visitors who wandered too deep into the woods would lose their soul to the Devil, according to local legend.
Even modern hikers in Devil's Hopyard State Park claim to hear demonic voices.
Hopefully that won't deter you from seeing Chapman Falls and exploring other fantastic CT hiking trails here.
25) Norwich State Hospital (closed)
This former mental hospital was a must-see for ghost hunters in the past.
The Mohegan Tribal Gaming Authority has filled-in the most infamous feature, the underground passageways below the complex.
Developers have demolished the majority of the Norwich State Hospital campus to add new facilities on the site.
Some of the original buildings remain, with plans for new uses.
It remains to be seen how the spirits representing the orbs and disembodied voices inside the buildings will like the new changes.
It's close enough to swing by here on your way to visiting the casinos. Or before and after you enjoy the many things to do in Mystic, Connecticut .
Still more to explore after the most haunted places in Connecticut
Now that you've finished the list (or looking for more stops along the way), be sure to check-out other fun fall activities in Connecticut :
Hiking trails in Connecticut for fall foliage hikes
Fall festivals in CT
Connecticut fall foliage driving routes
Apple picking in Connecticut orchards
Or you can download your free copy of the complete guide to Fall in CT .
Updated and republished: July 5, 2023
Related posts:
These 8 Terrifying Places in Connecticut Will Keep You Awake Tonight
Taylor Ellis
Taylor Ellis grew up in southern Connecticut. She is a social boss who has worked with several major sites and brands. Follow her at taylorellisblogger.com
More by this Author
Connecticut has inspired a couple of scary movies over the recent years, and for good reason. The older the state, the more stories to tell. So here are some tales of the most haunted places in Connecticut that might give you the creepy crawlies. Which do you think is the scariest place in Connecticut? I know they all freaked me out!
Have you braved any of these famous sites? Know another place that gives its visitors chills? Well don't tell me, I'm trying to sleep at night.
OnlyInYourState may earn compensation through affiliate links in this article.
Want more Connecticut in your inbox?
Get the latest on things to see, do, and eat around Connecticut!
Thank you! You'll receive your first newsletter soon!
An error occured.
Related Articles
The Story Behind Connecticut's Most Haunted House Will Give You Nightmares
The Story Behind This Haunted Cemetery In Connecticut Is Truly Creepy
These 10 Haunted Cemeteries In Connecticut Are Not For the Faint of Heart
Not Many People Realize These 9 Haunted Places In Connecticut Exist
The Entire Family Will Love This Short And Simple Hike In Connecticut
You'll Be Transported To An Afghan Village At This Top-Rated Restaurant In Connecticut
One Of The Most Haunted Roads In Connecticut, Downs Road Has Been Abandoned For Years
A Peaceful Escape Can Be Found Along This Connecticut Trail At Brooksvale Recreation Park
Explore Connecticut

journey through the dark manor's most horrifying secrets
Will you face what lies ahead.
The Manor is home to the ghastly entities that haunt its hallowed grounds. Many are driven mad by the terror lurking in every shadow; their desperate screams echoing endlessly down the twisting trail –screams echoing through the desolate Connecticut countryside. Can you escape the darkness and terror of The Graveyard. The remains of unnamed evil patrol the Graveyard in search of victims to repair their plagued souls.Plunge into the shadows of the mausoleums while you are surrounded by undead creeps and chainsaw freaks, remorseless in their torment of anyone unfortunate enough to wander into their cold grasp. Those who can survive the village may narrowly escape with their lives, but for many, their sanity remains lost forever.The few who escape will suffer to tell the tale. Will you be one of them? You won't want to miss this fully-outdoor haunted trail freshly redesigned to deliver a thrilling new experience!
Latest News
2 new "low scare" nights added to the 2023 calendar.
This year, we're offering 2 "low scare" nights for those who aren't ready to experience the full terror of The Dark Manor. Visitors will be able to walk through the Dark Manor without the presence… Read More
@thedarkmanor
Seaside Shadows Ghost Tour - Special Offer
Save $5.00 when you buy a joint admission for a Seaside Shadows Ghost Tour in Mystic and a visit to The Dark Manor.

Ghost Hunt Gift Cards
Connecticut's Haunted Hotels
Search for:
No products in the cart.
The 11 Most Haunted Places in Connecticut
Last Updated: Jul 5, 2022 @ 4:34 am
You may have noticed that there has been a recent trend for horror movies set in or inspired by Connecticut in recent years. There is a very good reason for this. In short, the state of Connecticut is pretty much crawling with paranormal activity.
Let's take a closer look at the eleven most haunted places in Connecticut.
1. Union Cemetery, Easton
Union Cemetery, like most burial grounds, has its fair share of ghost stories. The most prominent one is probably the White Lady. She has been reported by many witnesses, including members of the local police force and fire service.
There have also been some photographs which claim to show her. Even famous paranormal investigators Ed and Lorraine Warren claim to have seen the White Lady of Union Cemetery and have captured her on film.
The apparition is described as a lady with long dark hair dressed in a nightgown and matching bonnet. She is most often reported on Route 59 but has also been known to appear on Route 111.
In 1993, one motorist reported having actually collided with the white lady, leaving a dent in his car. It has been suggested that the white lady is actually a lady who was murdered in the 1940s, although some say that rather than being the murder victim, she is actually the murdered girl's mother.
Another entity that is said to haunt the Union Cemetery is known simply as 'red eyes.' He is said to appear as just a pair of glowing red eyes peering out of the bushes.
Witnesses who have seen this and turned to run away say that they heard footsteps in pursuit but were too afraid to look back! It has been suggested that Red-Eyes could be the spirit of Earlie Kellog, a man set on fire in the street back in 1935!
Location: Routes 59 and, CT-136, Easton, CT 06612
The hauntings of Union Cemetery, Easton
2. Fairfield Hills State Hospital, Newtown
One of Connecticut's most haunted places has to be Fairfield Hills State Hospital, a place with a dark and ugly history. Like most mental hospitals of the time, the way that the patients were treated would today be considered barbaric and inhumane.
Standard treatments included things like psychosurgery, hydrotherapy, electric shock therapy, and of course, completely unauthorized full frontal lobotomies! There were countless suicides, and suspicious deaths in the hospital, and tales of unnecessary cruelty and abuse were rife. All of this is the perfect recipe for some restless spirits!
It is common for visitors to the old hospital to hear disembodied voices, screams and crying. These are presumably the spirits of long-dead patients reliving the agony of their so-called treatments whilst held at what is possibly one of the most haunted abandoned mental hospitals in the entire U.S.
There are also multiple reports of apparitions in white roaming the grounds, which are believed to be a mix of former staff and patients who are still bound to the hospital even in death.
The haunted Fairfield Hill State Hospital, Newtown
3. Remington Arms, Bridgeport
Remington Arms in Bridgeport, Connecticut first opened in 1867 as the Union Metallic Cartridge Company, but was bought by Remington arms in 1915 and was expanded into a 73-acre manufacturing plant. During the early 20 th century, Remington Arms was one of America's biggest munitions companies employing over 15000 people and producing tons of munitions every year.
Like many factories, Remington Arms has seen its fair share of accidents – many of them fatal. A few of the deaths on these premises include two employees who fell into a giant bat of molten metal and several more in an explosion in 1942. The explosion occurred at the height of wartime efforts, right on the production floor.
Seven employees died, and around 80 others suffered injuries. It is believed that the shadowy figures that are frequently seen on the factory floor could be the spirits of those who perished in the explosion!
Location: 812 Barnum Ave, Bridgeport, CT 06608, United States
The haunted Remington Arms, Bridgeport
4. Dudleytown, Cornwall
One of the main reasons Dudleytown is said to be one of the most haunted places in Connecticut is that it is allegedly subject to a powerful curse! All people by the name Dudley are said to trace their family line all the way back to a Saxon by the name of Dudd, who was the Duke of Mercia and died in the early half of 700AD.
It is upon his land that Dudley Castle was eventually built. The alleged curse's origin goes back to England circa 1510 when Edmund Dudley was beheaded after making plans to overthrow King Henry VIII. At that time, it is said that a curse was placed on all Dudley family members, both present and future and that all of his lineages would be surrounded by untold horrors!
Fast forward a few hundred years, and members of the Dudley family came to settle in Cornwall, Connecticut, having emigrated from England. The area was dubbed Dudleytown. Ever since the area has been plagued by tales of the paranormal! It has been claimed that several residents of Dudleytown saw demons and ended up going insane and committing suicide, although this has largely been debunked.
However, there are plenty of other strange things, afoot! Hikers and other visitors to the area, including demonologists Ed and Lorraine Warren, have captured unexplained events, including strange orbs of light. It is also tranquil, and there is no wildlife at all living in the area!
Location: Cornwall, CT 06754, USA
The haunted Dudleytown, Connecticut
5. 1754 House Inn, Woodbury
Formerly known as the Curtis House Restaurant & Inn, the 1754 House Inn in Woodbury is consistently ranked as one of the country's most haunted inns. Considering it's the oldest inn in Connecticut, that can be expected.
There are countless spirits said to haunt the building, some dating back over 200 years. If you choose to stay in any of the rooms, there's a possibility you could come face to face with a male entity described as wearing 17th-18th century clothing. If you're in the liquor room, you might also see the spirit of a confederate soldier.
A female ghost is also known to disturb guests in the dead of night, and the ghost of a former worker, Joseph Hardesty. As well as spirits being seen all over the inn, you'll likely hear a lot of strange sounds too, disembodied voices and footsteps are a common occurrence here.
The constant feeling of someone in the room with you has also been reported, and an inexplicable heavy feeling is common. On an episode of Gordon Ramsay's Hotel (under its former name, Curtis House), he told of several strange things during his stay. In one particular instance, he described an uncontrollable fear of something at his door, stopping him from leaving.
6. Yankee Pedlar Inn, Torrington
Opening in 1891 and originally named the Conley Inn, the building was one of the region's finest. Over several decades, there has been an ever-growing haunted reputation that the Yankee Pedlar inn couldn't shake.
There have been sightings of mysterious figures lurking in rooms and disembodied voices heard attempting to communicate with guests.
One of the most well-known of the hotel's ghosts is that of the original owner, Alice Conley. She is rumored to have died in room 353 and still checks on her beloved hotel. Her ghost is known to wander around the hotel though she is particularly active in 353. A female apparition has been seen in this room, and unexplainable smells are often reported here.
There's also a rocking chair of Alice's located in the hotel lobby. There's a sign that warns guests not to sit on it, and it's been witnessed rocking of its own volition many times.
7. Norwich State Hospital, Preston
We have already seen one hospital on the list, but let's look at one more. This time it is the Norwich State Hospital in Preston. The hospital first opened its doors back in 1904, taking in 95 patients. Over time it was expanded and ended up with 20 buildings and some 2000 patients.
The majority of patients were mentally ill, but those with tuberculosis or a chemical dependency were also admitted. The first recorded death occurred the same year that the hospital opened when one of the patients committed suicide by hanging himself.
Two employees also lost their lives in a hot water explosion in 1919. There have been multiple deaths in the building since then, many by way of suicide. The hospital closed for the final time in 1996, and attempts to sell the property have been a failure ever since!
As you might expect, Norwich State Hospital is actually one of the most haunted places in Connecticut, and without a doubt, one of the most haunted hospitals in the country!
The most active spot is in the Salmon Building, which housed criminally insane patients. Effectively this was a prison. It has steel doors and bars with rooms that were to all intents and purposes cells! It is not at all unusual to hear disembodied screaming coming from the Salmon Building.
Many of the patients were tortured and abused in the hospital. Just some of the barbaric practices that patients would have been subjected to include starvation, packing them in ice, beating them, and even sexually abusing them.
This place is truly terrifying, and paranormal investigators have documented hundreds of unexplained events, including hearing a woman sobbing residual sounds of operating rooms such as beeping equipment and rattling of tools.
There are also sudden cold spots, and many people have heard doors slam and seen children running around!
The Haunted Norwich State Hospital
8. Sterling Opera House, Derby
Back in its heyday, it welcomed world-class performers, including Harry Houdini and Red Skelton, and did so until it closed its doors in 1945. Since then, the building has sat empty and tragically decaying.
The paranormal reputation has been growing for decades. In 2011 the opera house was the center of an investigation by the crew from TV's Ghost Hunters.
Although there have been no stories of deaths occurring at the Sterling, the spirit of its namesake, Charles Sterling (is said to be lurking there. There's also believed to be the spirit of a boy called Andy hanging around the balcony seats playing with a soccer ball.
9. Gunntown Cemetery, Naugatuck
The Gunntown Cemetery in Naugatuck is a small unsuspecting cemetery established in 1790. Although no urban myths and famous legends are surrounding this graveyard, there are countless claims of paranormal activity occurring here.
People have often sighted the shadow figure of a small boy playing near the old wall at the entrance. The apparition of a man carrying a lantern and leading a horse has been seen walking across the grounds, and people often hear small children laughing.
Having been investigated by Connecticut demonologists Ed and Lorraine Warren and deemed an "officially haunted" location, the cemetery has been a popular spot with paranormal investigators.
Many have captured strong EVPs (electronic voice phenomena) and caught orbs in pictures and with the naked eye.
10. Devil's Hopyard, East Haddam
As with many of Connecticut's state parks, Hopyard is known for its intense natural beauty, and one of the main draws to the park is Chapman Falls, a 60-foot cascade of water over rock ledges.
It's here where legend says Satan himself used to hang out, sitting at the very top of the falls on a huge boulder playing a fiddle, whilst his followers mixed evil brews in the cauldron-like potholes in the rocks below.
Native Americans were also believed to have conducted rituals here, fuelling the lore surrounding the place.
Over the decades, dark shadows and phantoms have been purportedly seen moving around the woodland. In more recent times, people have allegedly experienced spirit orbs and mists and strong feelings of foreboding.
Others have heard demonic voices and inexplicable laughing. EVPs have also been supposedly recorded.
People visiting the Chapman falls area have often reported seeing dark figures roaming around the woodland, orbs, strange lights, and an overwhelming sense of fear.
11. Snedeker House (The Haunting in Connecticut House)
It started back in 1986, when the Snedeker family moved to the small town of Southington, CT, and into the unassuming house that would later spawn numerous TV documentaries, books, and a major Hollywood movie!
Having fallen into money troubles after their eldest son was diagnosed with Hodgkin's Lymphoma, the family jumped at the chance to rent the home that's located near the hospital where he was receiving treatment.
It was shortly after moving in, that Al the father, shockingly came across a number of embalming tools and tables in the basement. It turned out the home had been used as a funeral home for a number of years.
Carmen the mother, began experiencing small things at first, items going missing, and strange sounds. However, shortly after activity became more intense. The children started seeing strangers walking around their house.
The eldest son, who was at the time going through chemotherapy treatment, began to experience severe personality changes.
During one intense episode, he attacked his cousin with the intent to rape her. The family had him arrested and hospitalized, where he was later diagnosed as schizophrenic. He started to get better but deteriorated again when he returned home.
Paranormal activity continued to occur, and with the family becoming increasingly terrified they reached out to the paranormal investigators Ed and Lorraine Warren to help clear the house.
You may also like: The Most Haunted Hotels in Connecticut | Haunted Places in New England
Username or email address *
Password *
Remember me Log in
Lost your password?

Connecticut Nearby Towns
South Woodstock
East Woodstock
Pomfret Center
North Grosvenordale
Grosvenor Dale
Woodstock Valley
All Connecticut Cities
Explore Another City
Subscribe to our RSS
Follow us on twitter
Follow us on Facebook
Select a City
Woodstock, CT
Connecticut Halloween Events
Halloween Events!
Searching for the best place to find Halloween Haunted Houses and Halloween events in Woodstock, CT? Look no further as we have pulled together the best list of Halloween happenings for Connecticut. Use this list below to find the best Halloween events and happenings in your area or browse through our spooky list of Halloween Trick or Treating events, Halloween Parades and more in CT.
Hunting for scares and screams in a Connecticut Halloween Haunted House near Woodstock? We've got you covered.
In need of a jack-o'-lantern? Check out our collection of pumpkin patches, farms, and stands near Woodstock, CT.
Find Connecticut Halloween Events!
The ride at pumpkintown, pumpkin festival.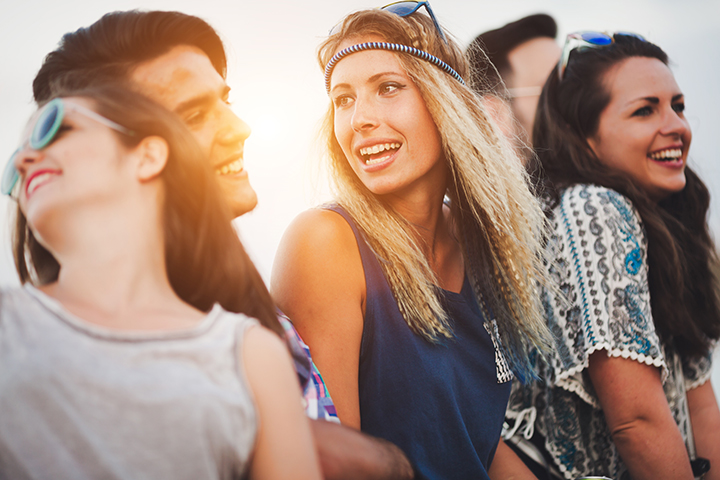 West End Creamery Fall Festival
Pumpkin Passage at The Dinosaur Place
Nightmare New England Haunted Attractions
Barrett's haunted mansion attraction, the factory of terror haunted attraction, downtown mystic ghost tour, covid-19 resources, find connecticut haunted houses, spooky acres.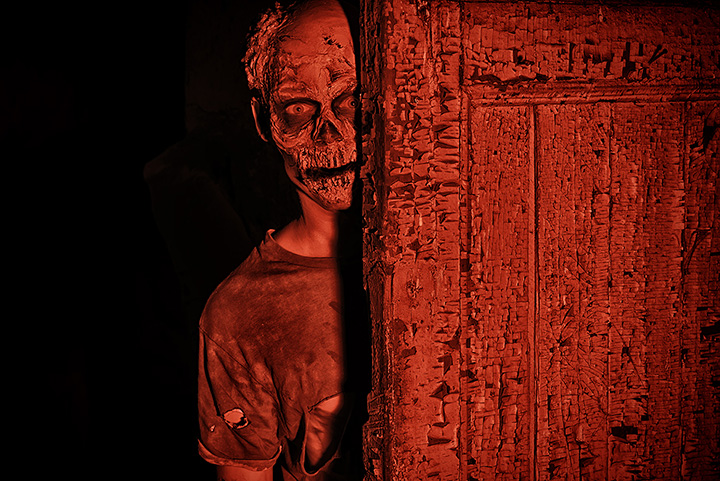 Dark Manor Haunted House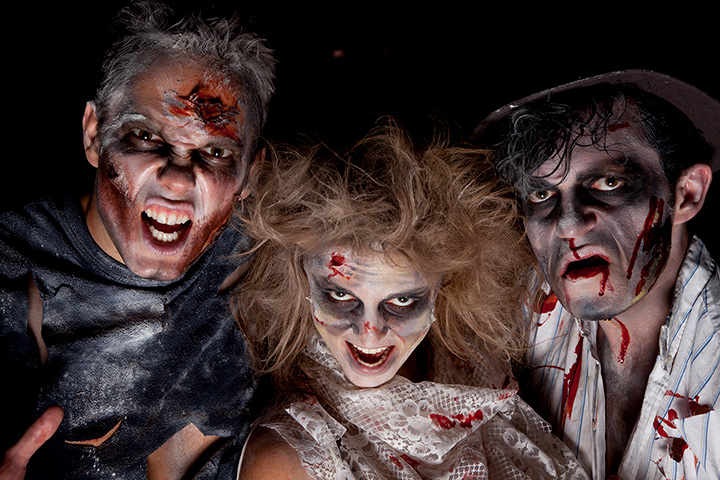 Factory Of Terror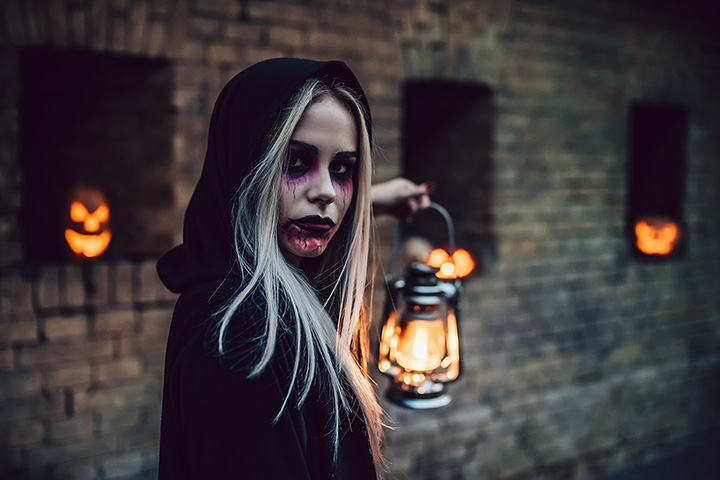 Field of Screams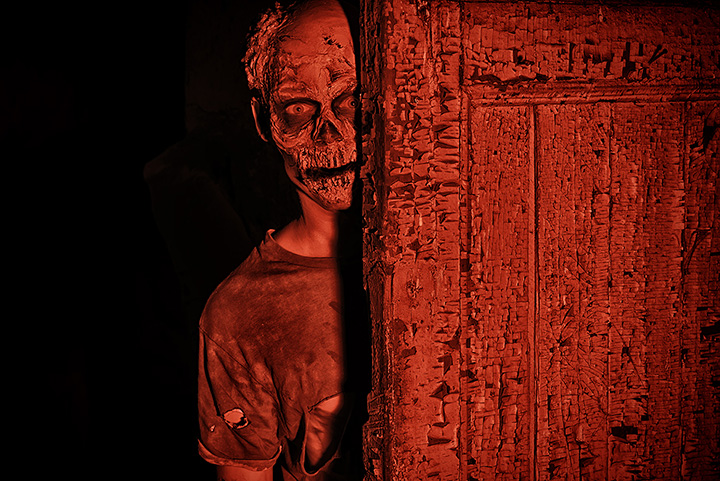 Haunt for Hunger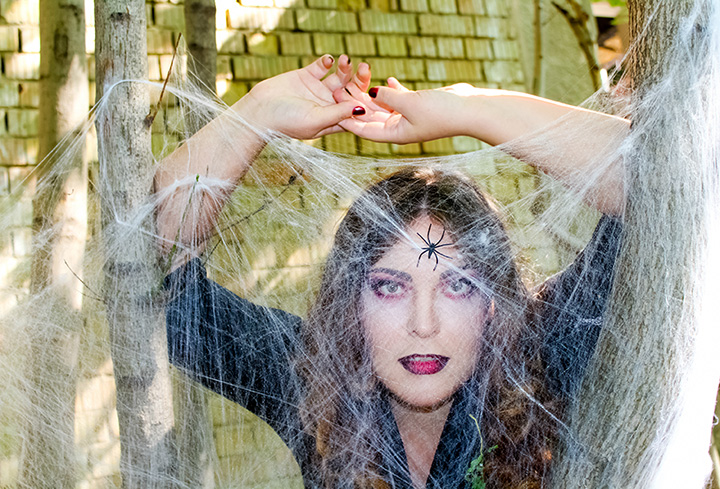 Scary Acres RI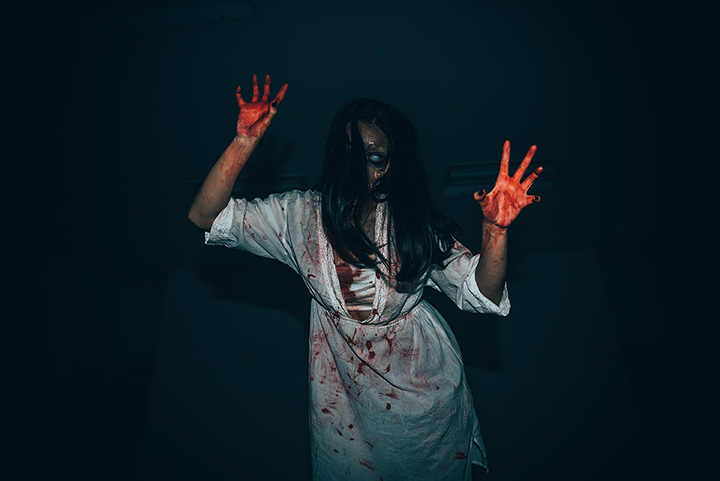 Untold Horror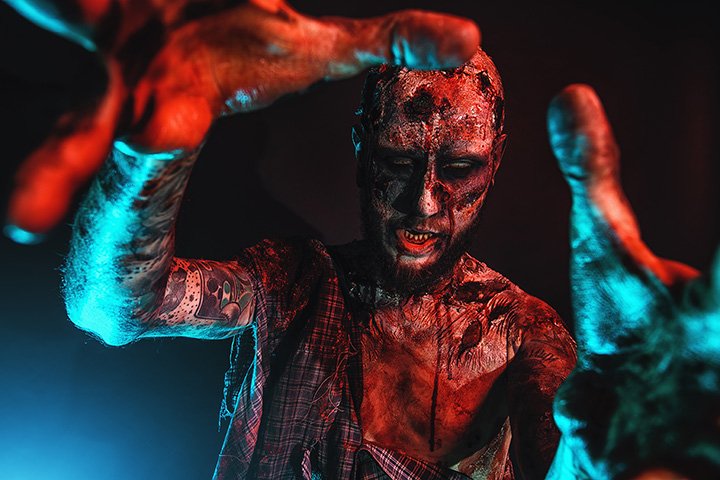 Factory of Terror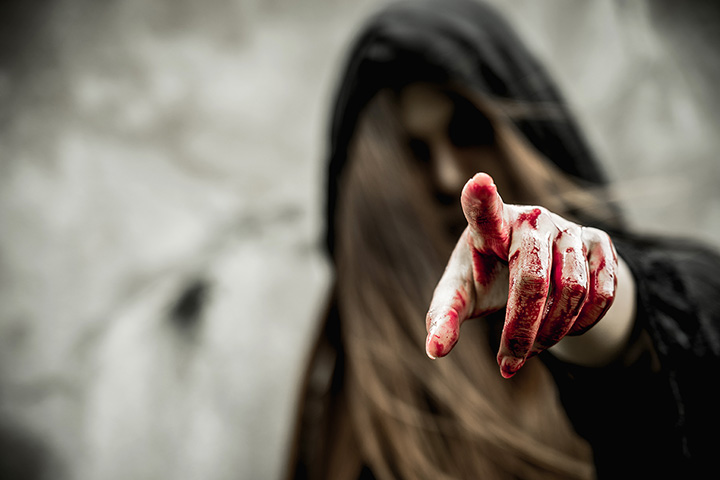 Haunted Labyrinth
Black Spot Haunted House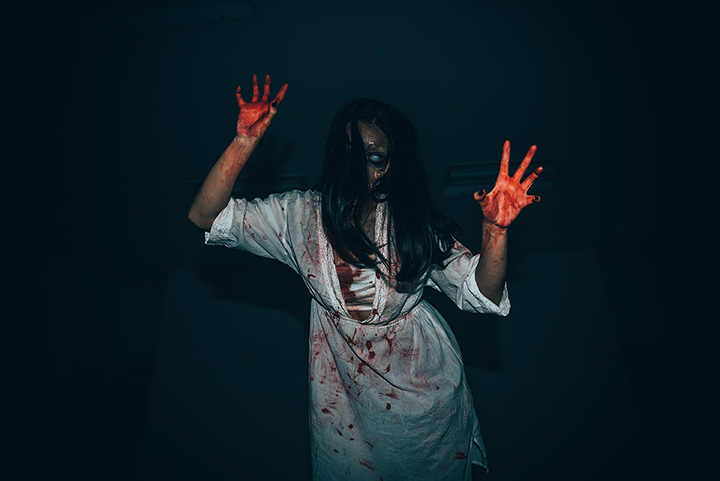 American Red Cross News - In Families' Darkest Moments, We're There
American Lung Association News - Your Fall Priority: Getting Vaccinated
American Lung Association News - What It's Like To Live With Pulmonary Fibrosis
School Closings View our updated school closings list.
Local schools find education near you., local groups view all the organizations in your community., businesses vfind popular businesses near you., jobs looking to work locally try these listings we found., list your organization.
Do you have a non-profit Organization that you'd like to add?
Post An Event
Promote your event to the community.
Submit A News Release
We want to hear about the latest and greatest story that's happening within our community.
Free: See How You're Listed
On Yahoo, Yelp, SuperPages, AmericanTowns and 25 other directories!
Improve Your Listing
Add your social media links and bio and promote your discounts, menus, events.
New Businesses
Be sure your listing is up on all the key local directories with all your important content (social links and product info).
20 million people rely on AmericanTowns each year to find & share local information.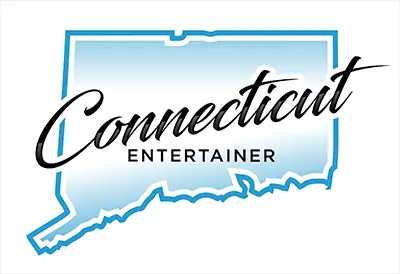 Scariest Haunted Houses in CT [2023 Update]
As one of the oldest states in the country, it's no surprise that Connecticut is home to a ton of haunted houses. But, which paranormal hotspots are actually haunted, and which ones are overhyped? I decided to find out.
In this post, I'll introduce you to the scariest haunted houses in CT, along with a few other notable haunted places. Let's dive in.
Haunted Houses in Connecticut
Let's start with the haunted house attractions in Connecticut. These are real businesses that run haunted houses, not some abandoned mansion in the woods (we'll cover those in a minute). These are the top Connecticut haunted houses.
1. The Dark Manor Haunted House – Baltic
The Dark Manor Haunted House has been voted the scariest haunted house in the state. It is one of Connecticut's most popular haunts to visit during Halloween.
This is a fully-outdoor haunted trail with no shortage of ghastly entities and scary moments. In fact, this haunted house is so scary that it's not recommended for children under 13 years of age.
Tickets to events cost about $20 a person, and they're held on Fridays, Saturdays, and Sundays every October.
Location: 25 Main St, Baltic, CT
2. The Forsaken Lands Outdoor Haunted Attraction – Goshen
The Forsaken Lands Outdoor Haunted Attraction is a completely outdoor haunted house in Goshen, CT. This is the best haunted house to visit if you live in Litchfield County.
All who decide to step foot onto these forbidden farm grounds shall be consumed by the plethora of inhabitants who reside there. You'll face your fears of the dark as you navigate your way through the Forsaken Lands with nothing but the light of a glowstick.
The staff here did a great job putting together a scary attraction with a lot of attention to detail. You'll be blown away by how good this place is and how real the costumes look.
The haunted attraction is open Fridays, Saturdays, and Sundays from September 29th to November 4th. Tickets to the event are available on their website starting September 1st.
Location: 435 Torrington Rd, Goshen, CT
3. Trail of Terror – Wallingford
The Trail of Terror is another great haunted house in CT. Similar to The Dark Manor Haunted House, this is a popular attraction around Halloween.
The trail is legitimately spooky and will have you on edge the entire time. As you walk through the woods, you'll encounter plenty of monsters and a chainsaw guy.
General admission tickets to the haunted house are about $25. There are events hosted every weekend in October.
Location: 60 N Plains Hwy, Wallingford, CT
4. Legends of Fear – Shelton
Legends of Fear is a haunted house in Connecticut located in Shelton. It includes a creepy hayride with a high level of production.
Tickets to the haunting are about $30, and shows are held in September and October every year. Just be aware that kids under 12 years of age are not permitted on the trail.
But aside from the Legends of Fear attraction, there is actually reported paranormal nearby. There are numerous reports of people hearing screams and seeing flying orbs on Saw Mill Road.
The area is also the home of Mellon Heads, which are apparently inbred creatures with large heads. Many locals claim that haunts are active in the area. I can't confirm these rumors, but the road itself is actually very eerie.
Location: 2 Saw Mill City Rd, Shelton, CT
Other Haunted Places in CT
Now let's go beyond the Halloween attractions and take a look at some of the creepier haunted places in Connecticut. These spots are not tourist attractions, but actually hotspots for weird and paranormal activity.
5. Dudleytown – Cornwall
This next Connecticut haunted house is actually more than a house, it's an entire abandoned village. Located in a section of modern-day Cornwall, Dudleytown was settled in the 1700s and abandoned because of a curse on a family member.
There are plenty of stories of demonic possessions, untimely deaths, and hauntings arising from the defunct town. Dudleytown was actually the inspiration for the 1999 film, The Blair Witch Project .
The property is completely closed to the public today and still remains abandoned. Visiting this haunted property isn't recommended as you will be arrested for trespassing. The owners don't take kindly to visitors.
6. Fairfield Hills State Hospital – Newtown
Fairfield Hills State Hospital is claimed to be one of the most haunted places in Connecticut. It was a former mental institution where doctors performed treatments like electric shock therapy and frontal lobotomies.
There were a number of suicides and explained deaths on the property as a result of the treatments. To make matters worst, the facility also has creepy underground tunnels and an on-site morgue.
After the movie Sleepers was filmed here, a lot of paranormal investigators and attention were brought to the haunted property. Many people still claim to see the spirits of the haunted running around the area today.
The Fairfield Hills Campus was refurbished in 2009 and is now open to the public. However, some buildings are still closed off, which is no surprise considering its history.
7. Union Cemetery – Easton
Union Cemetery, which is almost 400 years old, is one of the most haunted places in CT. Many locals have reported seeing a ghost of a "White Lady" wearing a nightgown and matching bonnet.
Several famous paranormal investigators have visited the haunted cemetery, including Ed and Lorraine Warren. They claimed to have seen the White Lady and have it on camera.
While it's difficult to confirm whether or not this graveyard is actually haunted or not, I can say that it is certainly very creepy. I don't recommend visiting, but if you do, you'll find this place in Easton, Connecticut.
Location: Routes 59 and, CT-136, Easton, CT 
8. Bara-Hack – Pomfret
Bara-Hack is an abandoned settlement in northeastern Connecticut. The New England village was completely abandoned by the time of the civil war and began to decay.
The ruins are a popular site for paranormal investigators who claim to have heard odd sounds. Some have even seen the ghost of a child and a bearded man.
The haunted remains of Bara-Hack are located in Pomfret, but the property is closed to the public, so I don't recommend visiting.
Connecticut Haunted Houses – Final Thoughts
Those are some of the most popular haunted houses in Connecticut. If you're looking to find ghosts in Connecticut, these places are your best bet. Just be respectful of the lives of the haunted so no spirits or hitchhikers follow you home.
Anyone looking for something less scary to do this Halloween should check out the corn mazes and pumpkin patches in the state.
Trulia Blog
8 real life haunted homes for sale.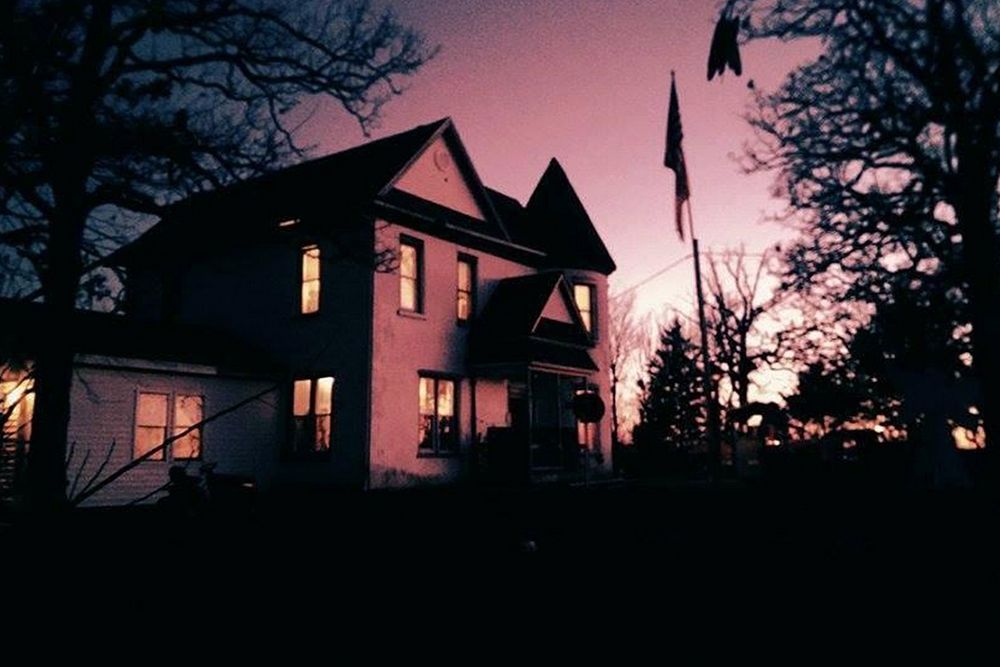 In every town, there's always a creepy-looking house that becomes legendary among neighborhood kids. You know the one: A mysterious, unfortunate event happened there decades (or centuries) ago, and now the place is haunted.
It was the house you avoided any time of year, especially after dark — and always on Halloween, when you were 110% sure the home's supernatural residents were doing the Monster Mash. Even if the home's human residents were giving out full-sized candy bars to trick-or-treaters, you'd never ring that doorbell.
But eventually, those spooky abodes go up for sale. So if you're the kind of person who fancies a ghostly housemate or simply wants a great story to tell at cocktail parties, these enticingly eerie haunted homes for sale in Woodstock, CT , and beyond will be right up your alley.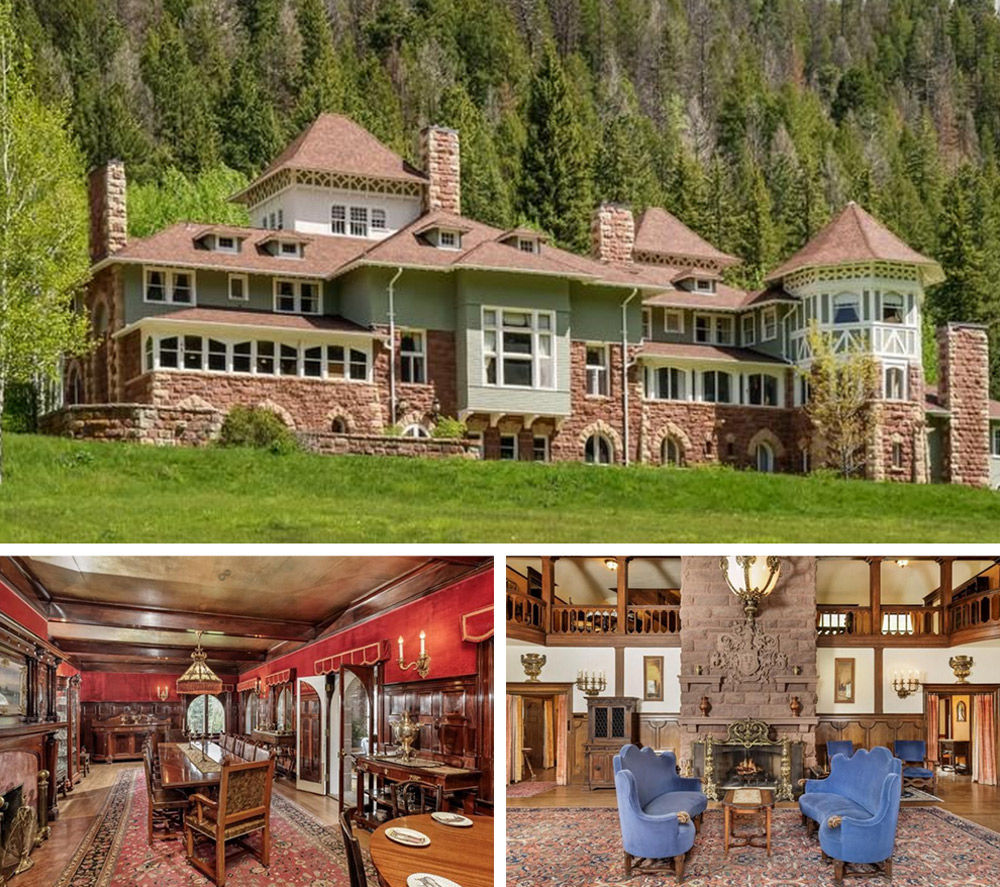 Creepy compound : $7.5 million , 58 Redstone Circle, Redstone, CO 81623
The stately staircases that connect the 42 rooms of this Tudor-style megamansion provoke an M.C. Escher–like sense of unease. Originally built between 1897 and 1902, this sprawling estate was once the private home of industrialist/robber baron John Cleveland Osgood, who died on-site. Although it's said Osgood's ghost haunts the halls of the 23,357-square-foot interior, a nightmare of a more modern nature occurred more recently: The IRS seized the mansion in 2003 as part of an investigation into an international Ponzi scheme. However, the opulent interior and prime location nestled in view of snowy mountains just might obliterate any stigma, real or imagined.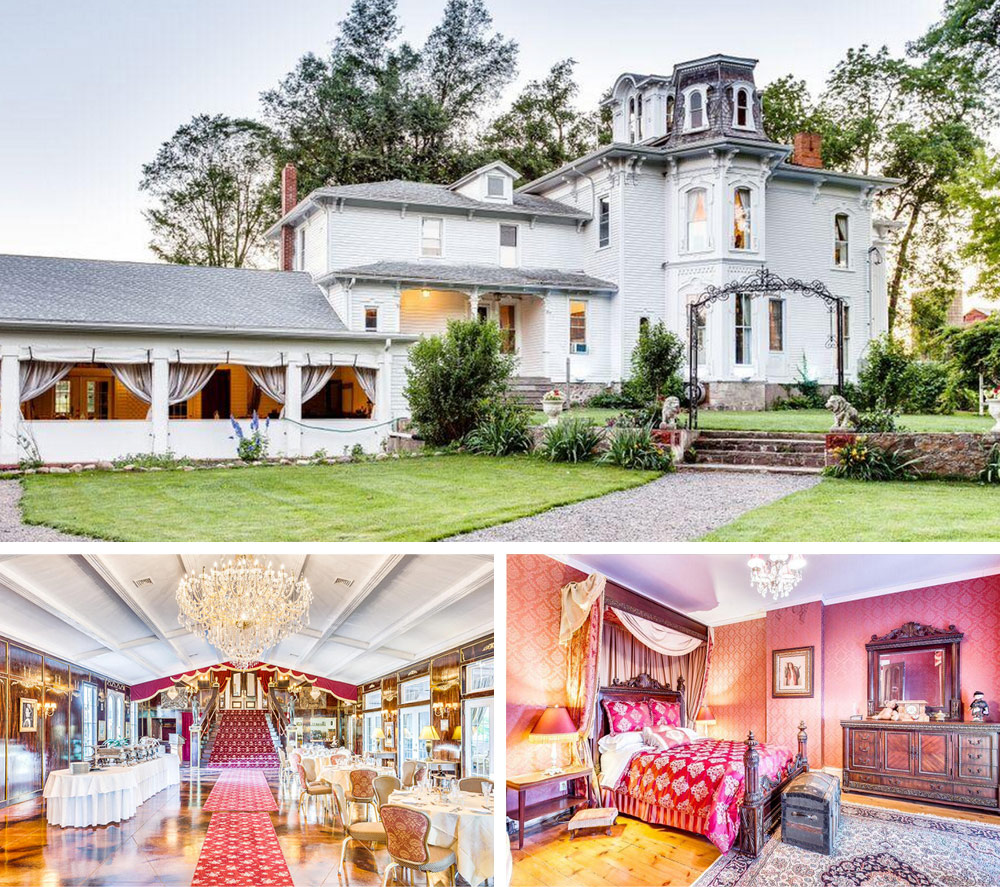 Haunted bragging rights : $1 million , 13800 West County House Road, Albion, NY 14411
If the rumors are true, this circa-1800s estate comes with plenty of spiritual inhabitants. Named "The Pillars" in a nod to the commanding Doric columns that define the Greek Revival exterior, this home is listed as an attraction on the Haunted History Trail of New York State and hosts an annual black-tie affair that re-creates the last meal served aboard the RMS Titanic .
Nowadays, The Pillars is a bed-and-breakfast, and its hosts ask guests to sign a waiver promising not to ghost-hunt or disturb the spirits within. (But the 13,286-square-foot home has plenty of space to host visitors and specters.) Oh, and all that Victorian furniture is included with the sale.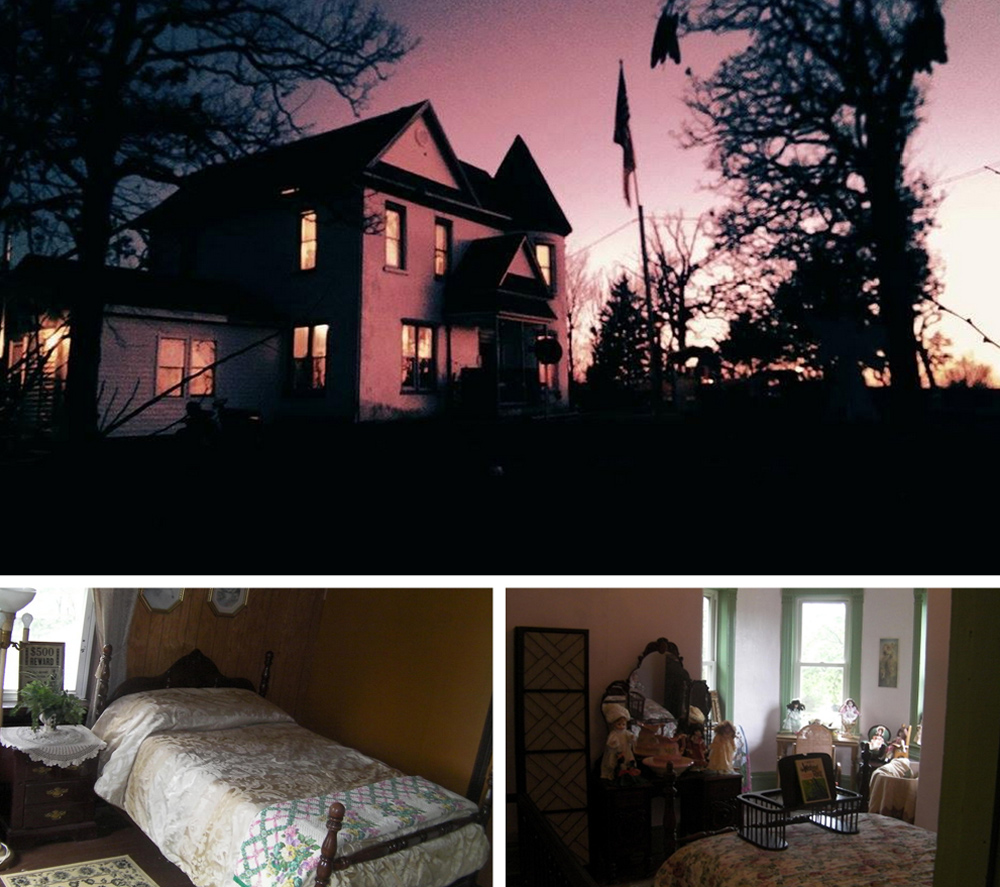 Cemeteries included : $195,000 , 841 Highway C, Brumley, MO 65017
Few listings proudly proclaim that several people have died on the premises — but this is no ordinary home. Currently a bed-and-breakfast that ranks as one of the most sought-after locations for paranormal investigation teams, this scarily affordable five-bed, two-bath manor led previous lives as a doctor's office, hospital, and funeral home.
Budding ghost hunters would find plenty to get excited about, from the ridiculously on-the-nose name ("The Haunted Castle House") to the location (adjacent to two cemeteries) to the vertigo-inducing 40-foot-high turret. The most unusual features, however, are the 2-foot-thick cement walls that no doubt laugh in the face of Wi-Fi and cellphone signals. For those who prefer to connect with generations past through historical artifacts, the circa-1850 home comes complete with antique furniture. And lots of creepy dolls.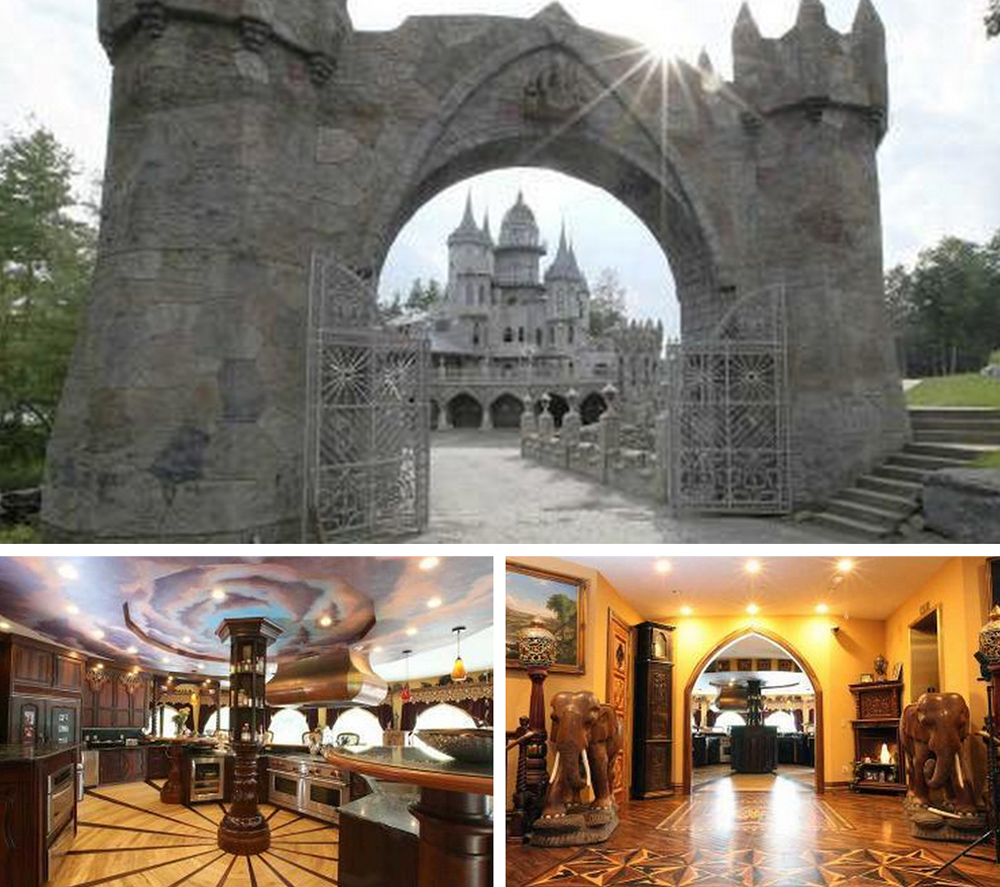 Foreboding f ortress: $45 million , 450 Brickyard Road, Woodstock, CT 06281
No, that's not a typo: This fortresslike escape is indeed priced at a chilling $45 million. But at 35,000 square feet on 126.6 acres, the property probably merits its own ZIP code to go with that price tag.
The castle was custom-built by the great-grandson of a 19th-century steel baron. With spires, turrets, and towers dotting the roofline of the stone-and-concrete chateau, Count Dracula would probably feel right at home within these walls. Although he'd probably prefer a coffin in the basement to any of the home's eight bedrooms.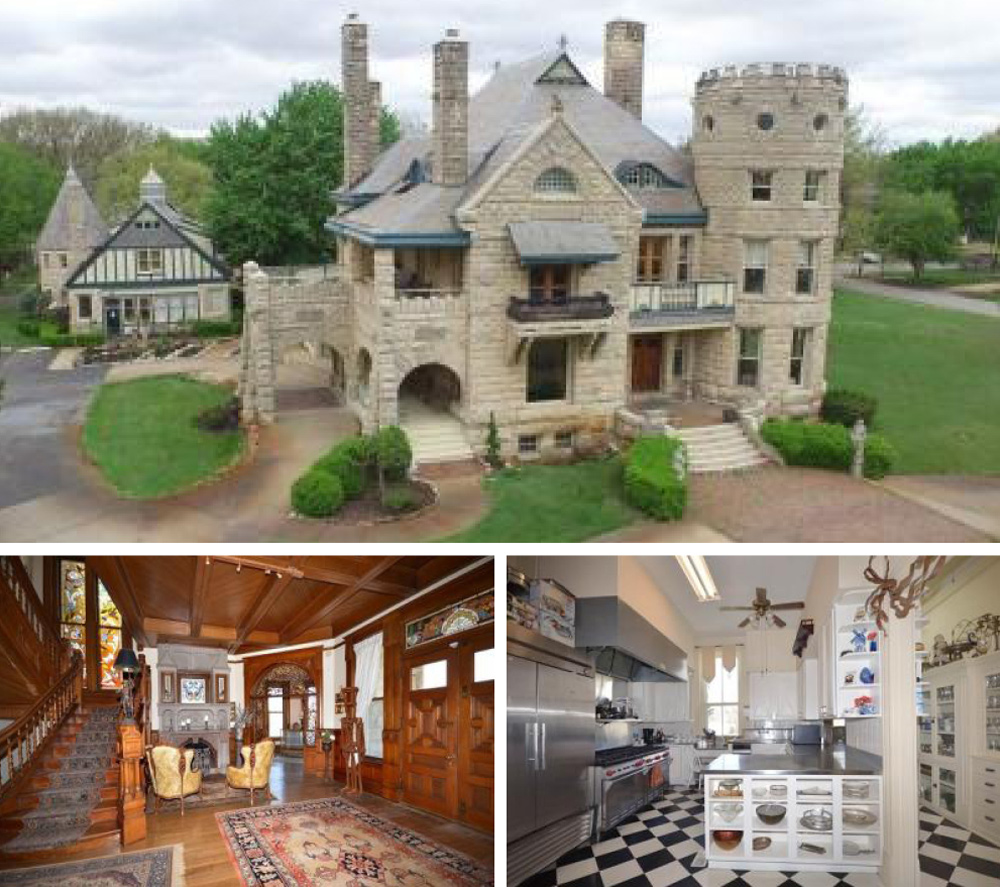 Moody mansion: $2.9 million , 115 N. River Blvd., Wichita, KS 67203
Modeled after a Richardsonian Romanesque Scottish castle, this dramatic stone edifice could inspire a Gothic horror story. Parts of the home are even older than the 1888 construction date, such as the 250-year-old staircase that was imported from London, or the incredible 650-year-old Grecian fireplace. Some features have a very eyebrow-raising back story, such as the intricate fretwork in the entry that was carved by an inmate of an Irish debtors' prison. Such relics often come with their own psychic baggage, so to speak. So if you see any specters looming in the 14 bedrooms, 14 bathrooms, library, dining hall, or even the Jacuzzi, here's hoping they're friendly.
Mysterious manor : $199,900, 1023 Edmond St., Saint Joseph, MO 64501
Channel the spirit(s) and style of 1887 in this historic home, which carries a very down-to-earth price tag. Decorated in a period-appropriate "séance-chic" theme, the Victorian home features a dizzying array of wallpaper patterns, dark wood accents, and claustrophobic hallways.
If you're able to look past the peculiar shadows, you'll notice plenty of potential in this four-bed, three-bath residence. The handsome mantels, graceful windows, and claw-foot tubs could be Instagram-worthy with the right design choices. As for the exterior, well … there's a reason why horror movies often feature Victorian homes. (And it's not because of the tidy tax break you'll get for purchasing a historic property.)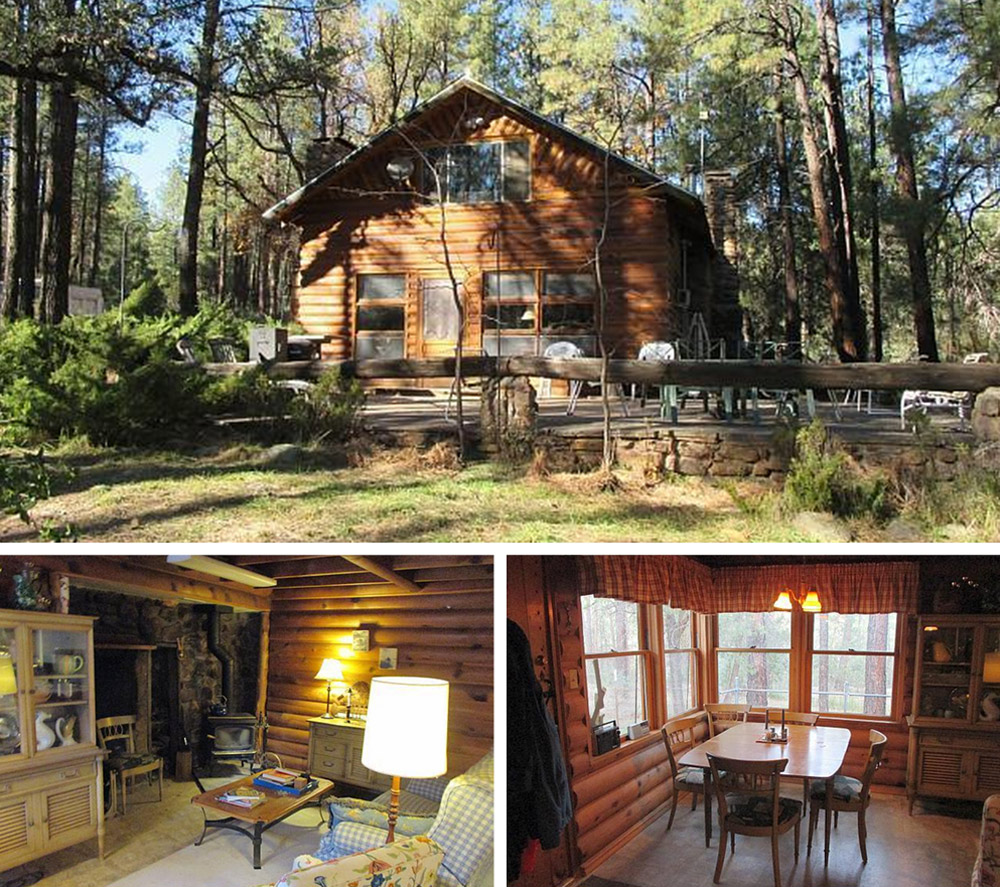 Supernatural setting : $1.3 million, 626 N. Forest Service Road #199, Payson, AZ 85541
This pricey property is located off a nondescript, gated private drive through a forest landscape that comes off as either majestic or sinister, depending on the time of day. Once you work up the courage to approach the two-bedroom, one-bathroom log cabin in the middle of nowhere, you'll be reassured by its quaint, homespun charm — for a while, at least.
In the moonlight, we can only imagine how the person-sized hearth, sloped-ceiling bedrooms, and sheer remoteness of the locale could spur the imagination. Perhaps a morning walk among the streams and ponds could make up for the rough night's sleep. That is, until the scenery starts reminding you of The Blair Witch Project .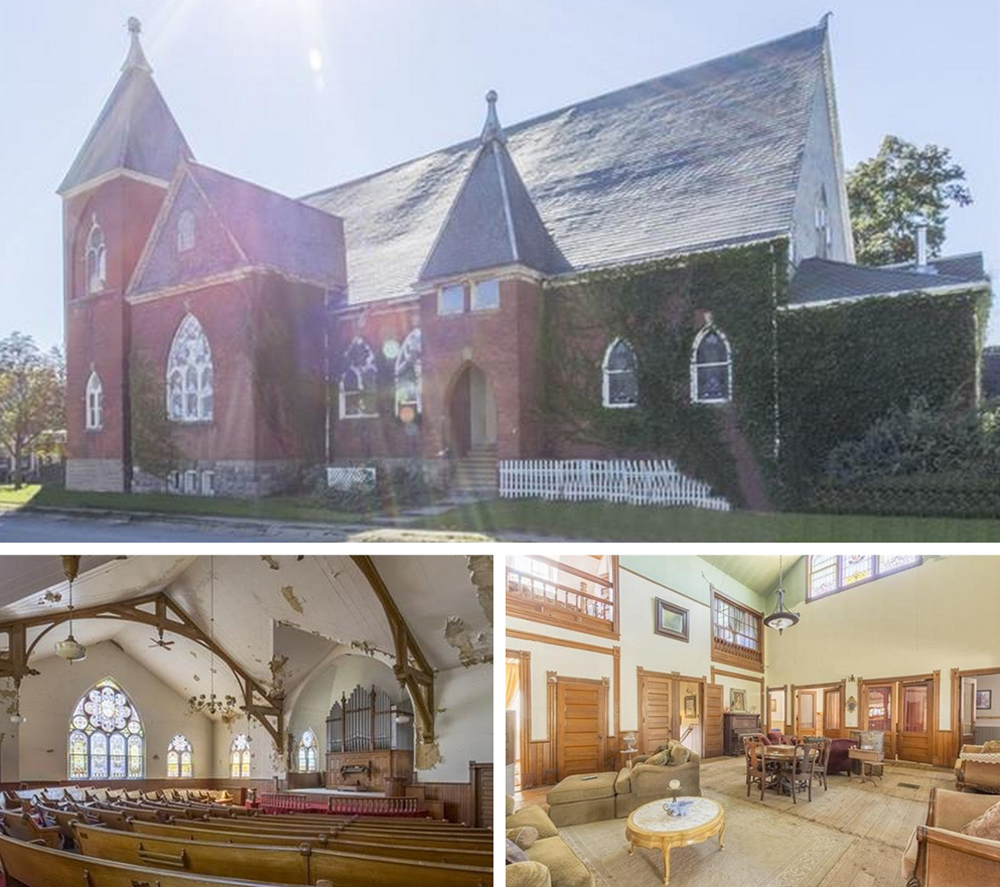 No sanctuary here : $125,000, 349 N. Monroe St., Lapeer, MI 48446
A church is traditionally a place of peace and reflection — until the effects of time usher in an oh-so-creepy atmosphere. First, there's the imposing architecture of the circa-1895 structure. That was a time when churches weren't known for being warm and intimate spaces but cavernous environments with amplifying acoustics.
While the church has been converted from a place of worship to a four-bed, two-bath private residence, you'll still find vestiges of the original structure. Such as a Friday-night-dance-ready basement, stained-glass windows, and, um, an intact church sanctuary, complete with pews and an organ. Couple this with the peeling paint, assortment of doors, a bed on a balcony, and a suspended light fixture that looks as if it will drop at any moment, and you've got the setting for the next season of American Horror Story .
facebook Created with Sketch.
twitter Created with Sketch.
Email Created with Sketch.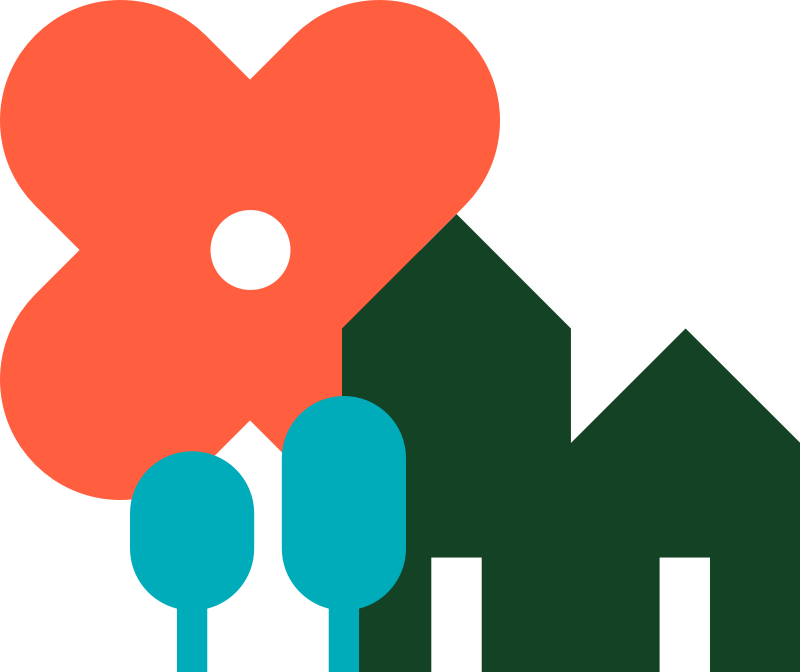 Discover a place you'll love to live
Search homes and neighborhoods, anytime and anywhere.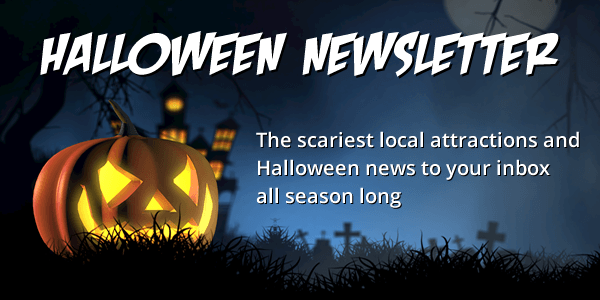 Advertisement

Woodstock Orchards

Must be logged in to use this feature
Log In To Your Account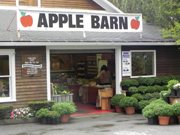 494 Route 169
Woodstock, CT
860-928-2225
Visit Website
Share Your Photos!
Have you been to Woodstock Orchards? Then share photos of your experience!

Recent Reviews
There are no reviews for this listing yet.
Username: Log In / Sign Up Post as guest
Review Headline: Do not use all capital letters. No profanity.
Review Details: Be specific - the more details the better. No HTML.
Your Name: Optional
Email Address: Administrative use only. Will NOT be displayed
Date You Visited: Before 2020 2020 Season 2021 Season 2022 Season September 2022 Oct 1-15, 2022 Oct 16-31, 2022 November 2022 --> September 2023 Oct 1-7, 2023 Oct 8-14, 2023 Never Visited Other
I have more to say about this haunt (optional)
Would you recommended to a friend? Yes No Not Sure
Suitable for families with kids? Yes No Not Sure
Time You Visited: Before Noon Noon - 5PM 5PM - 9PM After 9PM
Length of Event: < 10 min 11 - 20 min 21 - 30 min 31 - 45 min 45 - 60 min 60+ min
Visitors to this page: 1,598 Clicks to Haunts Website: 144 Last edit to your listing: 9/3/2023 Edit This Listing Grab a Badge (Awards, Reviews, + More...) Get More Exposure for your Haunt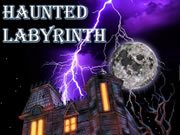 Select a State
Connecticut
Woodstock Valley, CT
Haunted Houses
Dark Manor Haunted House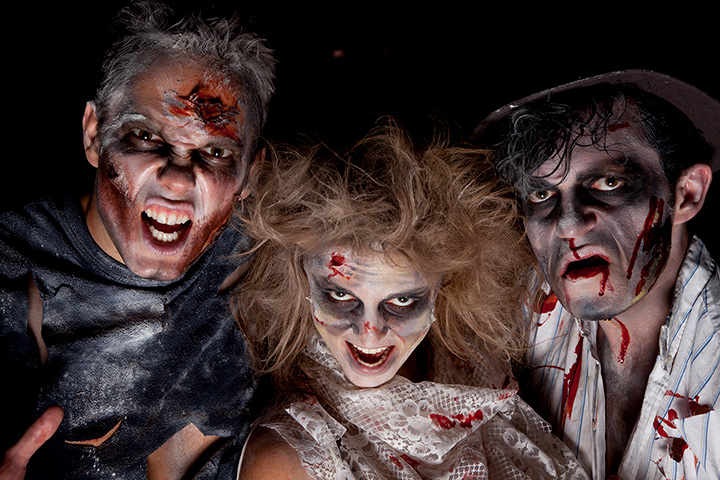 Nightmare Acres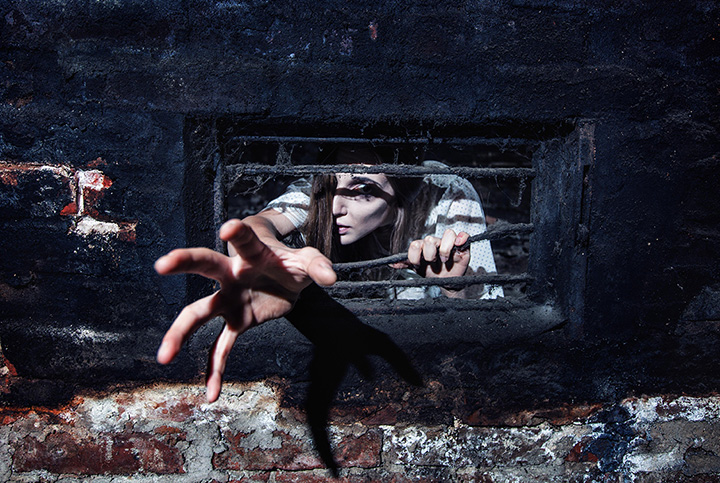 Pumpkintown USA
New London Halloween Town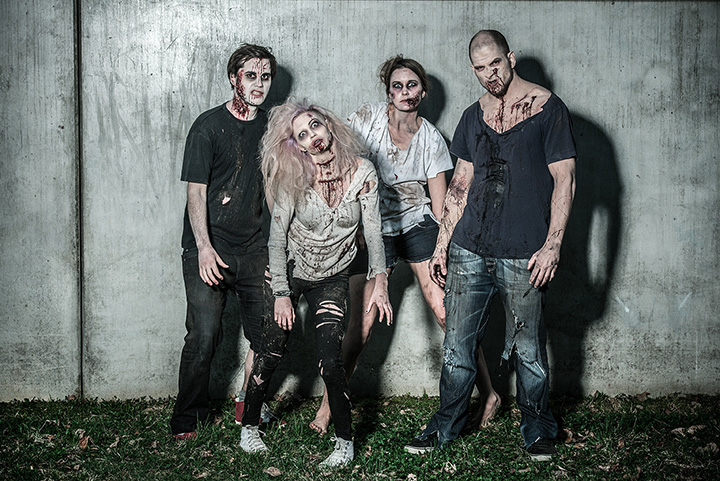 Hempsted Houses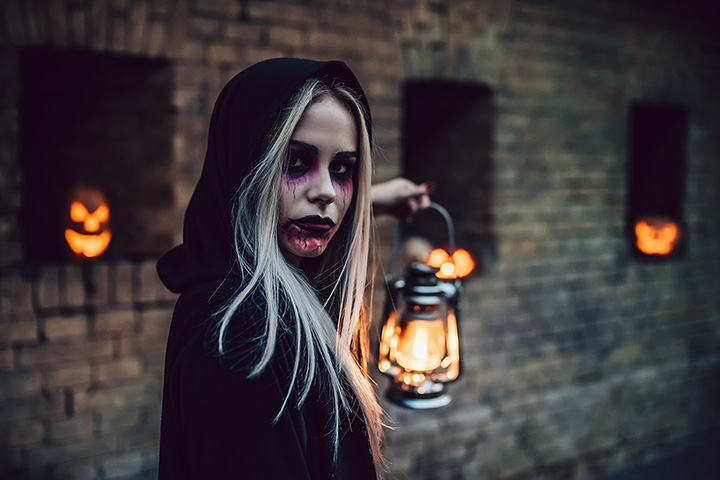 Seaside Shadows Haunted History Tours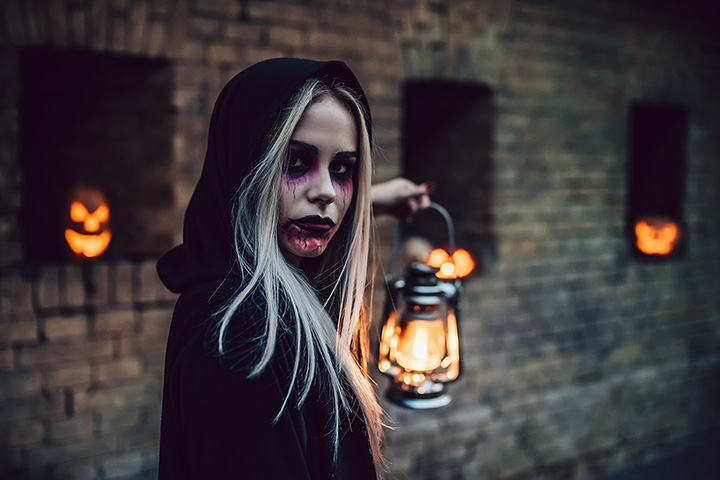 Curioporium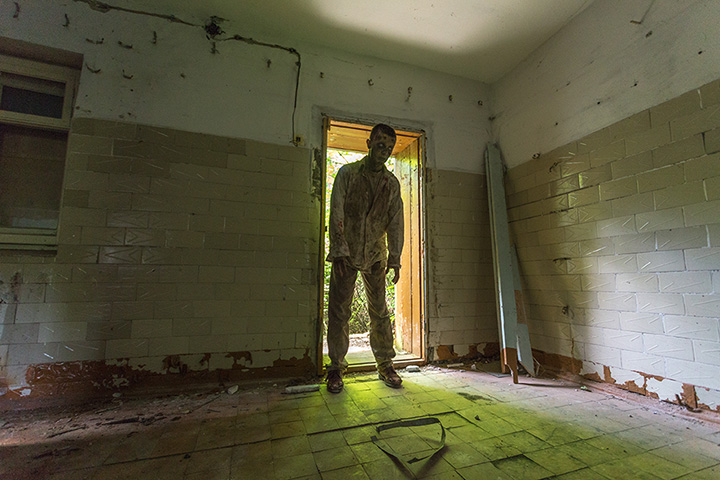 Old Saybrook Fire Department Haunted Hayride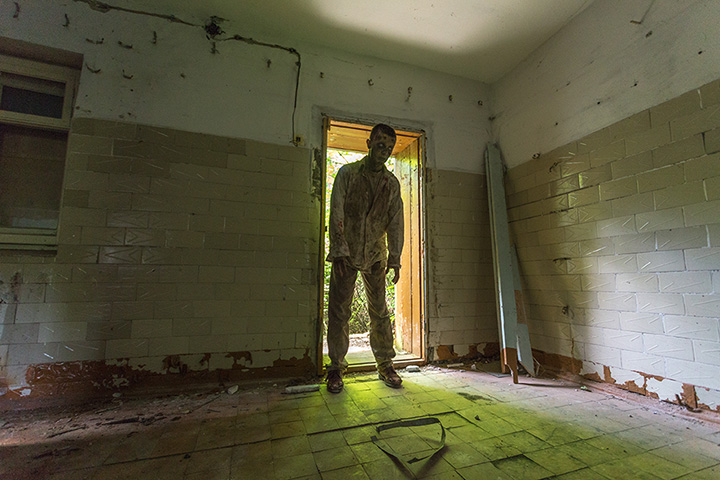 Haunting at The Ridge
Evidence of Evil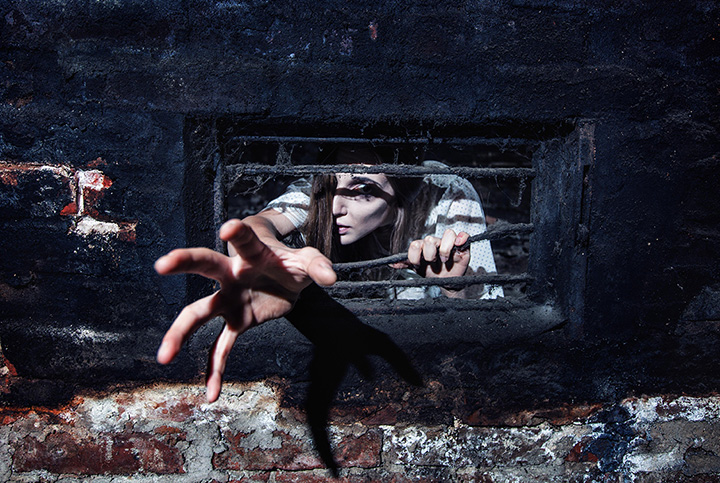 Trail of Terror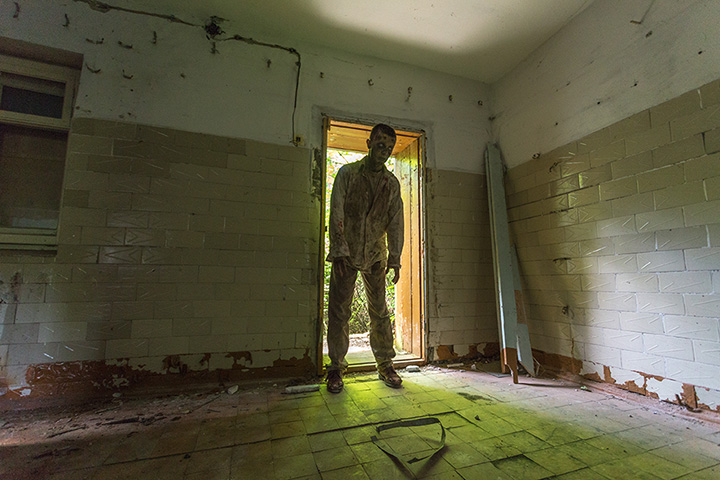 Phantom Fall Fest
The Haunted Graveyard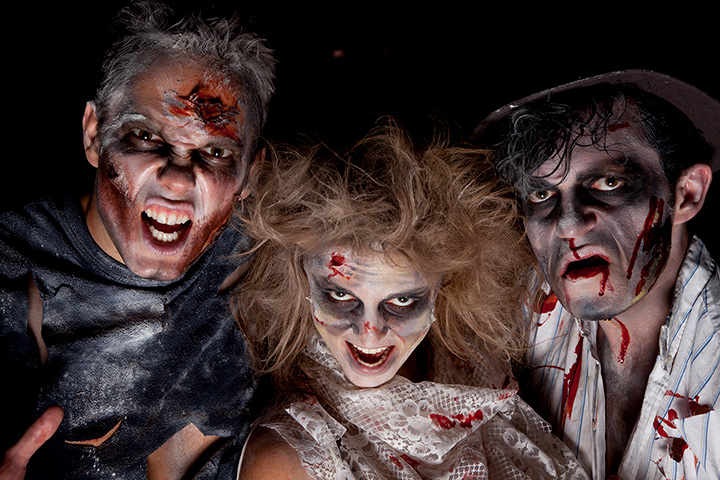 Spooky Kingdom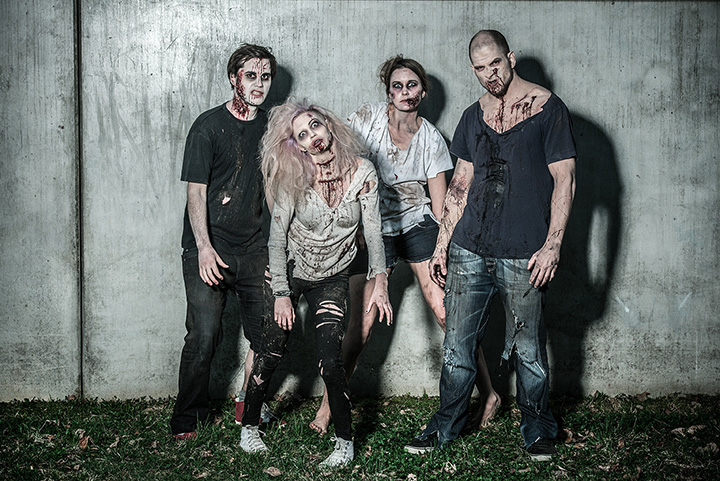 Haunt on Eden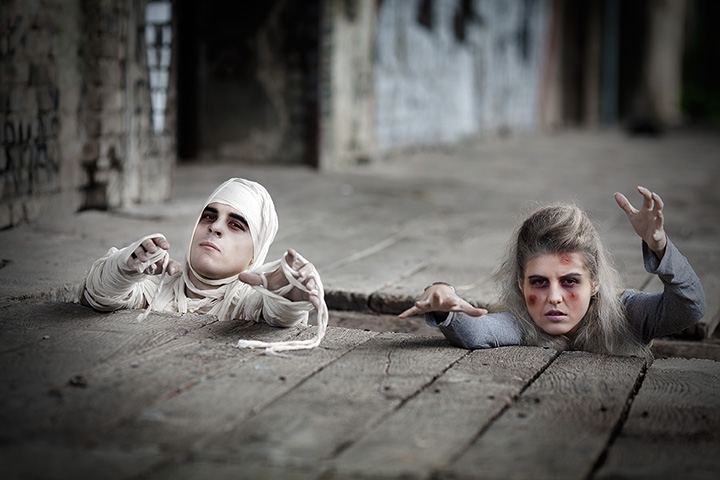 Christmas Festivals and New Year's Events
Christmas Tree Farms
Ice Skating Rinks
Ski & Snowboard Resorts
Cross Country Skiing
Memorial Day Parades
July 4 Events
Fall Festivals
Apple Picking
Pumpkin Picking
Wineries & Vineyards
Car Deals and Guide
EV Charging Stations
Nature Centers
Botanical Gardens
Public Golf Courses
Picnic Spots
Public Tennis Courts
Art Galleries
Beautiful Theaters
Science Centers
Historical Sites
Food Truck Festivals
Farmers' Markets
Craft Fairs
Live Theater
Kid's Education Activities
Fairfield County
Greens Farms
Hawleyville
New Fairfield
Old Greenwich
Redding Center
Redding Ridge
West Redding
Hartford County
Broad Brook
Canton Center
Collinsville
East Berlin
East Glastonbury
East Granby
East Hartford
East Hartland
East Windsor
East Windsor Hill
Glastonbury
Marlborough
New Britain
North Canton
North Granby
Plantsville
South Glastonbury
South Windsor
Southington
Tariffville
West Granby
West Hartford
West Hartland
West Simsbury
West Suffield
Wethersfield
Windsor Locks
Litchfield County
Barkhamsted
Bridgewater
Cornwall Bridge
East Canaan
Falls Village
Gaylordsville
New Hartford
New Milford
New Preston Marble Dale
Pine Meadow
Washington Depot
West Cornwall
Winchester Center
Middlesex County
Centerbrook
East Haddam
East Hampton
Killingworth
Middle Haddam
Middlefield
Old Saybrook
New Haven County
Beacon Falls
North Branford
North Haven
South Britain
Wallingford
New London County
Gales Ferry
Jewett City
Mashantucket
North Franklin
North Stonington
North Westchester
Quaker Hill
West Mystic
Tolland County
Mansfield Center
Mansfield Depot
Somersville
South Willington
Stafford Springs
Staffordville
Storrs Mansfield
Vernon Rockville
Windham County
Ballouville
Central Village
East Killingly
East Woodstock
Grosvenor Dale
North Grosvenordale
North Windham
Pomfret Center
South Windham
South Woodstock
Willimantic
Woodstock Valley
Change State
Massachusetts
Mississippi
New Hampshire
North Carolina
North Dakota
Pennsylvania
Rhode Island
South Carolina
South Dakota
West Virginia
Select Nearby Town
Eastford, CT
Woodstock, CT
Ashford, CT
East Woodstock, CT
South Woodstock, CT
Pomfret, CT
Abington, CT
Pomfret Center, CT
Quinebaug, CT
Holland, MA
North Grosvenordale, CT
Grosvenor Dale, CT
Nearby Towns