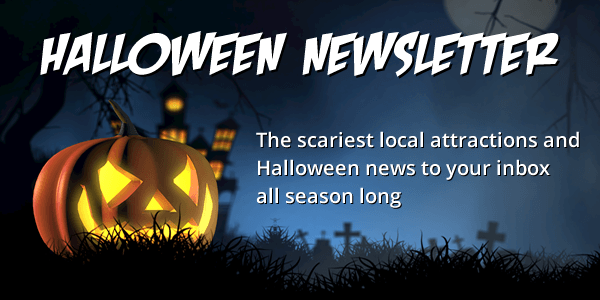 Advertisement

Haunted Houses, Spook Walks & Other Halloween Attractions in Kernersville
Hillside horror.
Located in Roaring River 336-452-2800--> Next open 10/13/23
Haunted Woods and Creepy Corn Maze You will experience up in your face terror as you twist in turn through our infamous corn maze and haunted woods. This trail features countless live actors and numerous haunted scenes along the way. This trail IS intended to terrorize you and keep you on edge the Read More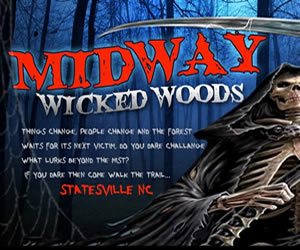 Midway Wicked Woods
Located in Statesville 704-546-7615--> Next open 10/13/23
Come and join us this our 28th year scaring victims in our Midway Wicked Woods. Walk our haunt in small groups unguided and the woods. You will go into many buildings, a grave yard, 600' dark maze and Vortex tunnel. You may come out alive. Be on the lookout for Wicked Willie, he will be waiting and Read More
Myrtle Grove Haunt
Located in Hillsborough 336-516-5591--> Next open 10/13/23
Myrtle Grove Haunt is haunted barn experience located in Hillsborough, NC. A 5,500 square foot, two level haunted barn with scares around every corner. Ready to be scared at a haunted house near you? We welcome you to join us in the spooky and fun of Halloween! Read More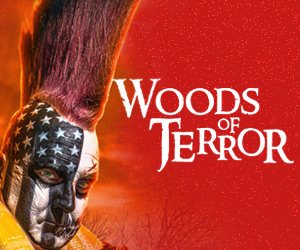 Woods of Terror
Located in Greensboro 336-643-3558--> Next open 10/8/23
Scream Dreams Indoor Haunted Attraction
Located in Thomasville 336-476-5429--> Next open 10/13/23
Castle Boo is proud to present Scream Dreams Indoor Haunted Attraction! Located in the basement of an abandoned furniture factory near Winston-Salem, NC. Scream Dreams turned this old building into a nightmare you could never imagine. Inside this huge haunted house you will find over 50 rooms and Read More
Spooky Woods
Located in Archdale 336-431-1700--> Next open 10/8/23
Spookywoods Haunted Attraction is celebrating its 37th year. Voted as a top haunted house in USA Today's 2021 Best Haunts Poll. Kersey Valley has a year-round team of artists and builders with a passion for creating fresh new experiences each fall. Always innovating not imitating with new Read More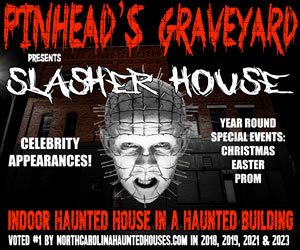 Visit Website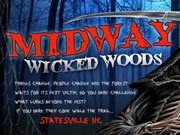 Categories: Haunted Houses | Haunted Hay Rides | Haunted Trails | Scream Parks
Categories: Haunted Houses | Haunted Mazes / Haunted Corn Mazes | Haunted Trails | Pumpkin Patches | Escape Games | Scream Parks | Mazes / Corn Mazes (Kid Friendly) | Other Events
Categories: Haunted Houses | Haunted Hay Rides | Haunted Mazes / Haunted Corn Mazes | Haunted Trails | Pumpkin Patches | Halloween Festivals & Parades | Scream Parks | Hay Rides (Kid Friendly) | Safe Trick or Treating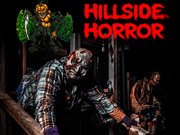 Categories: Haunted Houses | Haunted Hay Rides | Haunted Mazes / Haunted Corn Mazes | Haunted Trails | Scream Parks
Categories: Haunted Houses | Haunted Mazes / Haunted Corn Mazes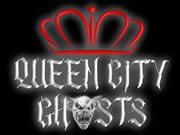 Categories: Paranormal Events | Ghost Tours | Pub Crawls
Categories: Haunted Houses | VR Haunts | Haunted Mazes / Haunted Corn Mazes | Escape Games
Kernersville News
"Haunted Kernersville"
Previous post: Mandatory testing
Next post: Cases continue increase
Advertisement
Thesis Skins by WPblogger.com
You are using an outdated browser. Please upgrade your browser or activate Google Chrome Frame to improve your experience.
Click to share on Facebook (Opens in new window)
Click to share on Twitter (Opens in new window)
Click to print (Opens in new window)
NC's Korner's Folly house declared haunted
Published 12:00 am Tuesday, December 1, 2009
By Staff Report
KERNERSVILLE, N.C. (AP) ó The Kernersville house billed as the Strangest House in the World just got a little stranger.
The News & Record of Greensboro reported Thursday that the Southern Paranormal and Anomaly Research Society declared that the 19th century home known as Korner's (pronounced Kerner's) Folly is haunted.
The group held a news conference Wednesday, saying its investigators made recordings that revealed several disembodied voices and some mysterious specks of light.
Investigator Deonna Kelli Sayed says there are plenty of ways to debunk the evidence if you don't believe in ghosts. But she says there's really no other explanation for the evidence the group found.
The Web site for the house says it has 22 rooms spread over three floors and seven levels, with ceiling heights ranging from 6 feet to 25 feet.
http://www.kornersfolly.org/
Gift to fund formation of new center at Catawba College that focuses on NC politics
New Ashley Store opens in Salisbury
East spencer working to curb curbside trash can theft.
Granite Quarry Fiddlers Convention set for Oct. 14
China Grove
East Spencer
Granite Quarry
Veteran of the Month
Classifieds
© 2023, Salisbury Post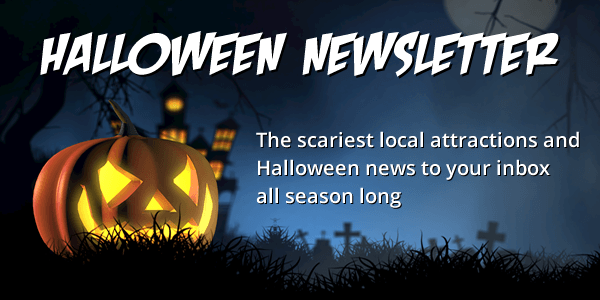 For Haunt Owners
Browse By State
Haunted Attractions
Drive-Through
Haunted Houses
Haunted Hay Rides
Zombie Hunts & Shootouts
Haunted Mazes / Haunted Corn Mazes
Haunted Trails
Home Haunts
Theaters & Plays
Scream Parks
Paranormal Events
Zombie 5k Runs
Haunted River Tours
Other Event / Attraction
Ghost Tours
Halloween Parties & Nightlife
Escape Games
Other Events
Haunted Places
Advertise With Us
North Carolina
Kernersville
Set Your Location
Halloween haunted houses near kernersville, nc cookie -->.

Share Your Review
Get the haunts.com phone app.

Newsletter Signup
Subscribe now to receive upcoming events, scary good savings & more this Halloween season!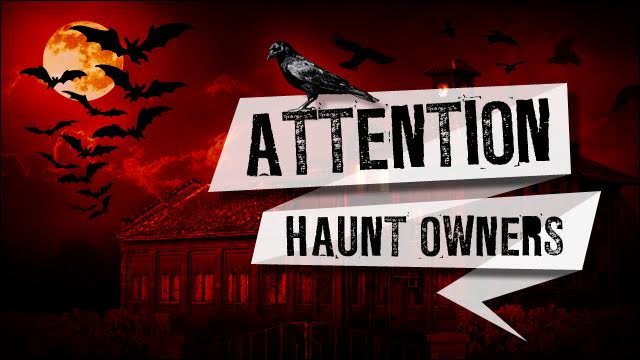 WE HAVE GONE CASHLESS INSIDE THE PARK
CASH ONLY FOR PARKING
To provide an excellent customer experience, we've improved safety, speed, and efficiency. Our shops and food services only accept credit, debit, and mobile payments. If you don't have a credit or debit card, you can buy a Kersey Valley Gift Card with cash, and any remaining balance will be given at your visit's end. Learn More
Introducing North Carolina's Ultimate Haunted Attraction: Prepare for a Haunting Like Never Before!
Get ready for an adrenaline-pumping Halloween adventure that will leave you trembling with excitement! Kersey Valley Spookywoods is back and better than ever, boasting all-new sets, characters, and attraction "Icons of Horror" for 2023. Brace yourself for the biggest and most thrilling changes in our 39-year history!
Seeking a spine-chilling and electrifying experience? Look no further! Step into the realm of Kersey Valley Spookywoods, America's legendary haunted attraction that has been captivating audiences for nearly four decades.
We have all the ingredients for an unforgettable night of fun and fear, including:
🎪 Midway of amazing characters that will send shivers down your spine. 🍿 Delicious concessions to satisfy your cravings amidst the fear. 🍹 Adult Beverages that will leave you trembling, featuring the Signature Bubbling Endora's Brew in four devilish flavors and popular beers. Nonalcoholic Endora's Brews are available. 🎵 Club Spooky - Live DJ waiting area, where the eerie tunes will set the mood for a heart-pounding adventure. 🌳 A mind-boggling 50,000 square foot walkthrough Spookywoods maze that will test your courage and navigation skills. 🌽 A cornfield laser maze, where you must navigate through the darkness, avoiding the piercing beams, and escaping the unknown. 🚂 A dark ride tram that will take you on a bone-chilling journey through the shadows. 👻 A haunted trail filled with iconic horror themes, where the spirits of your worst nightmares come to life.
Conveniently located in the heart of North Carolina, within easy reach of Charlotte and Greensboro, Kersey Valley Spookywoods invites you to join us on select dates for an unimaginable experience, all for as low as $25 per ticket!
What are you waiting for? Don't miss out on the fear-inducing adventure that awaits you at Kersey Valley Spookywoods! Book your tickets today and prepare to face your deepest fears head-on.
But wait, there's more! If you're craving even more excitement, we offer a plethora of additional activities that will keep your heart racing:
🔫 Outdoor laser tag, where you'll engage in thrilling battles with your friends amidst the darkness. 🔐 Heart-pounding escape rooms that will challenge your wits and test your ability to survive. 🌬️ Exhilarating zipline tours that will have you soaring through the night sky. 🪓 Indoor and outdoor axe throwing, is perfect for those seeking a dose of adrenaline and precision. 🌽 The Maize Adventure corn maze, is an immersive and thrilling experience that will test your navigational skills and keep you on the edge of your seat. 🎉 And so much more!
At Kersey Valley, the fun never ends! Make it a weekend to remember, as you indulge in all our spine-tingling adventures. Whether you're planning a family getaway, a group outing, or a thrilling date night, we've got you covered.
So, what are you waiting for? It's time to unleash your inner daredevil and embark on the ultimate experience of a lifetime at Kersey Valley Spookywoods! Book now any of these attractions before you attend Spookywoods online at www.kerseyvalley.com or by calling 336-431-1700 and discover a world of thrilling possibilities. Get ready to JUST DO WAY MORE AT KERSEY VALLEY, including conquering the Maize Adventure corn maze!
Become part of the Legend this Halloween season at Spookywoods!
Spooky Woods is the best Haunted attraction I have been to. Safety is number one here. I have been to many other attractions, and safety was a big issue at some. Spooky Woods has safe family attractions all year round. I am 58 and I still love Spooky Woods. Even though my kids are grown, we still love to do this event together. You guys are always working hard on new things. The staff are well trained and always make this experience amazing, fun, scary, and safe. Love you guys for all you do for us !!
I've been coming to Spooky Woods since I was 13…I'm 50 now and my daughter is 13. This will be her first year coming to Spookywoods. She is so excited to join in our annual Halloween tradition. Our family loves Spookywoods and we cannot wait for our daughter to experience it! Be spooky!
Been coming to spookywoods for years now…never disappoints!! Always changing and that's what brings us back!! Always at the top of the haunted attraction list!! We are over 2 hrs away but Always look forward to our trip there!!
When my wife and I moved to Winston Salem a few years ago we tried every haunted attraction around us and spookywoods always came out on top! It instantly became our yearly tradition to us and even though we recently moved closer to hickory we still plan to keep that tradition going 🙌 we absolutely love spooky woods and all the staff who put it on!
SpookyWoods was the first haunted house, I ever went to. Been going every year since then for the past 20 years. Also was the first haunted house my wife has been to and she loves going here just as much as I do now. We have so many good times here.
More Fun Things to Do at Kersey Valley Attractions!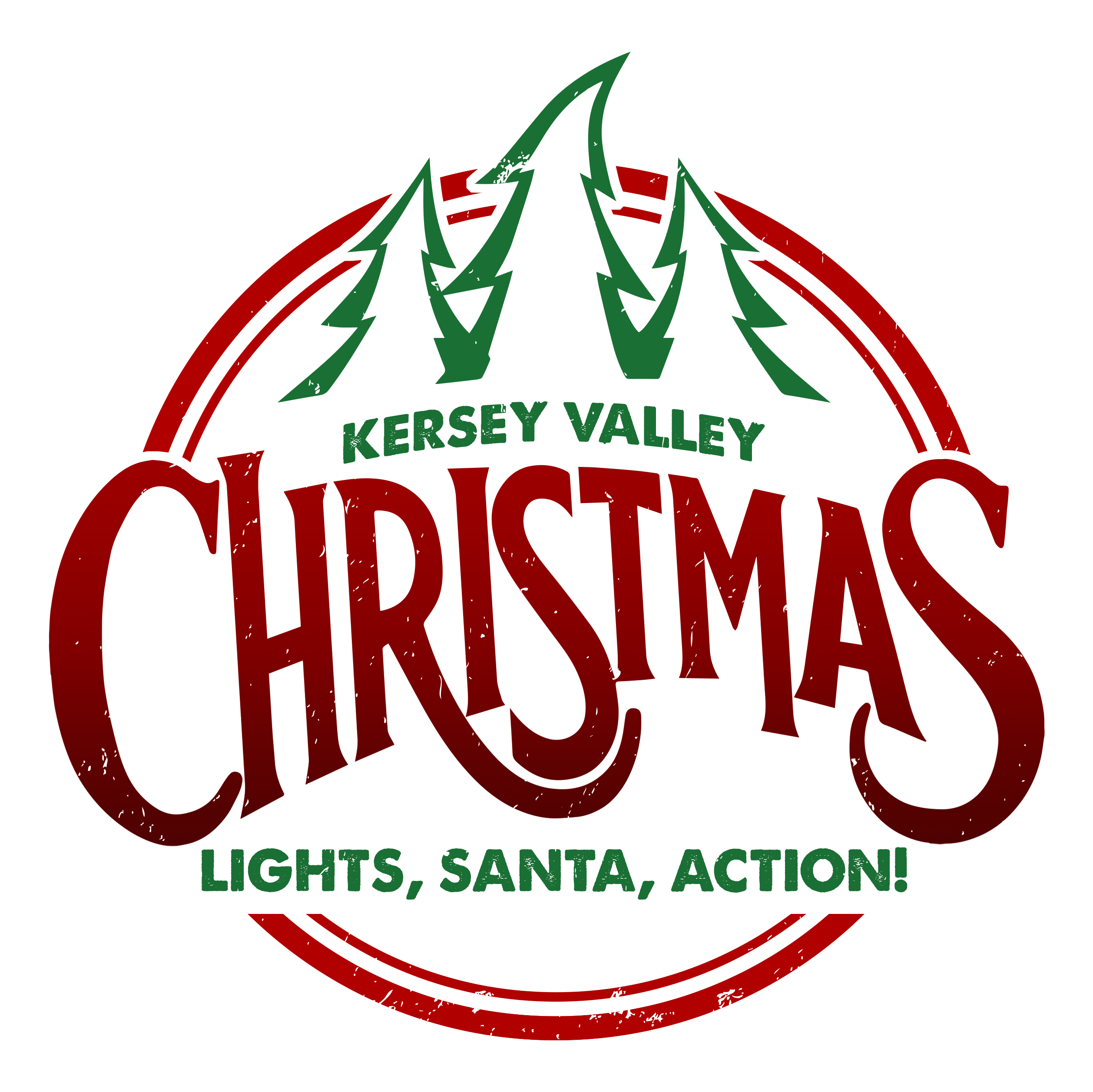 Select a City
Kernersville, NC
Halloween Haunted Houses around Kernersville, NC
Terror trail haunted house.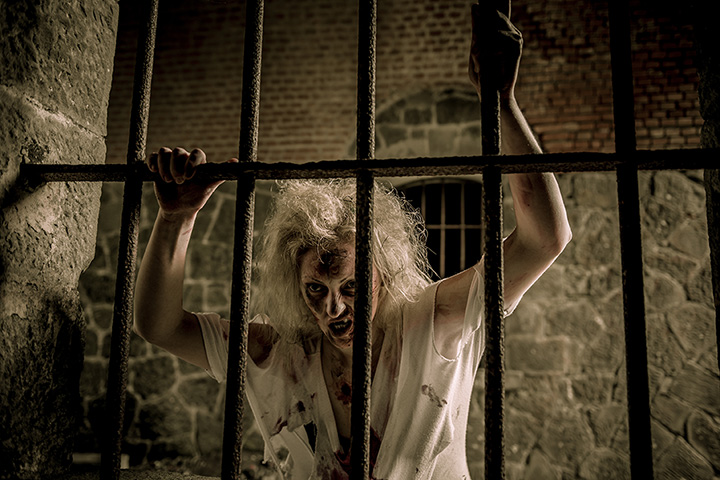 Kersey Valley Spookywoods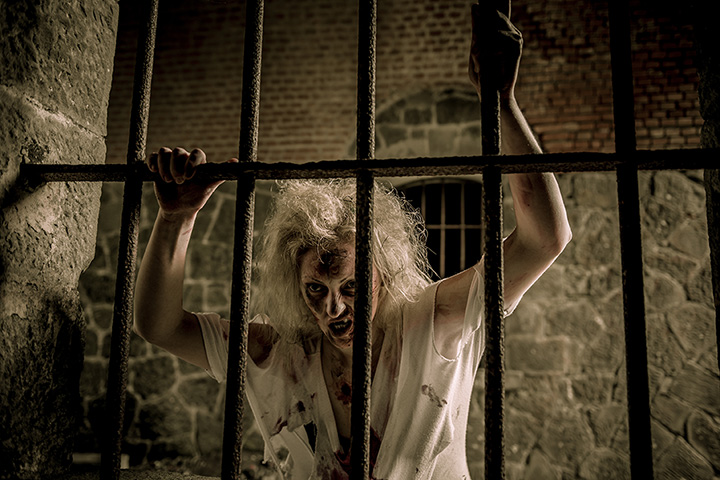 Woods Of Terror on Church Street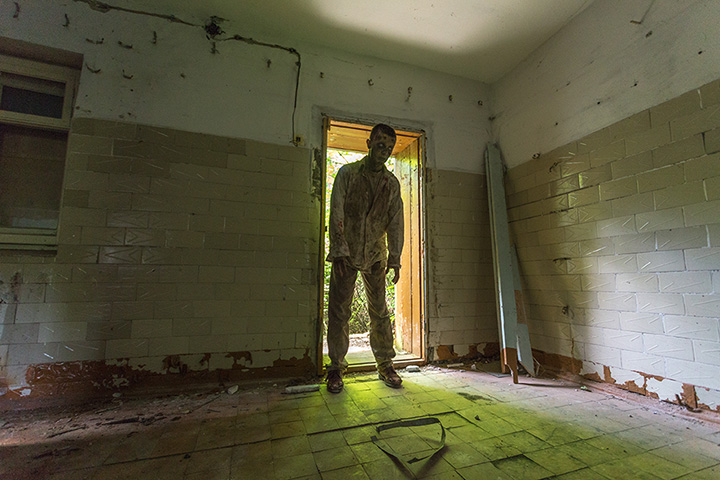 Wicked Whimsies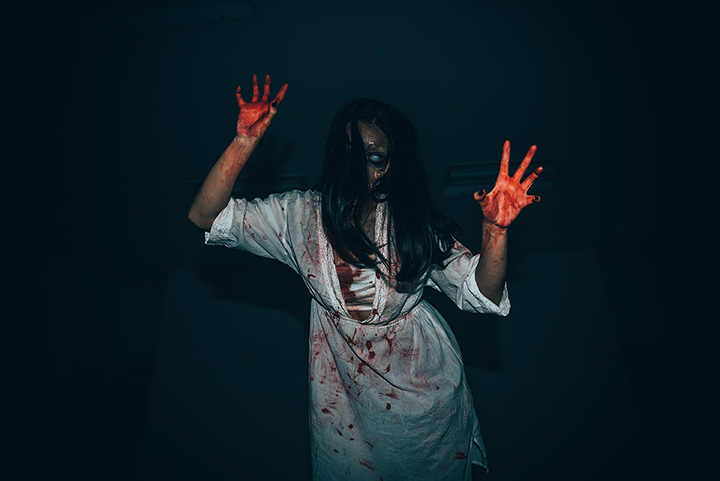 Castle West Haunted House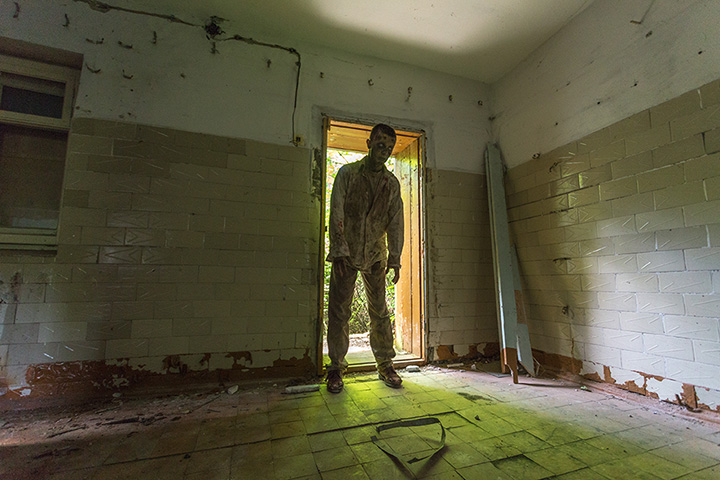 House is Haunted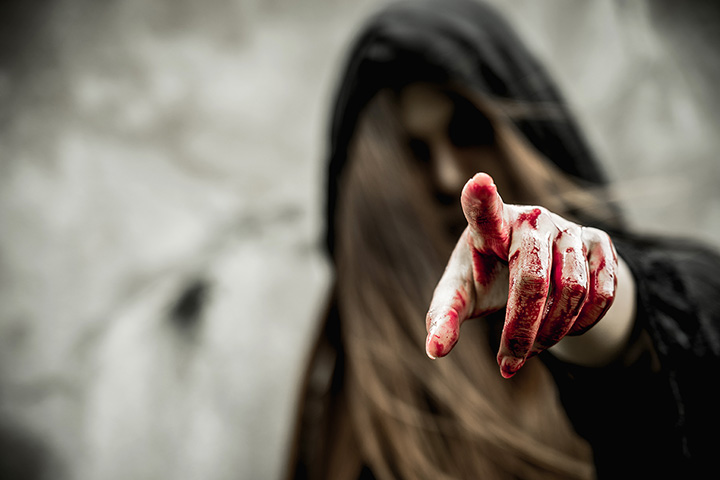 Hacker House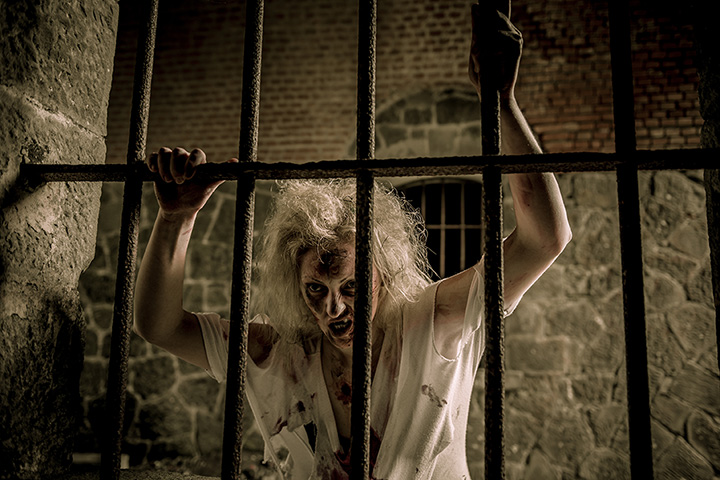 Midnight Frights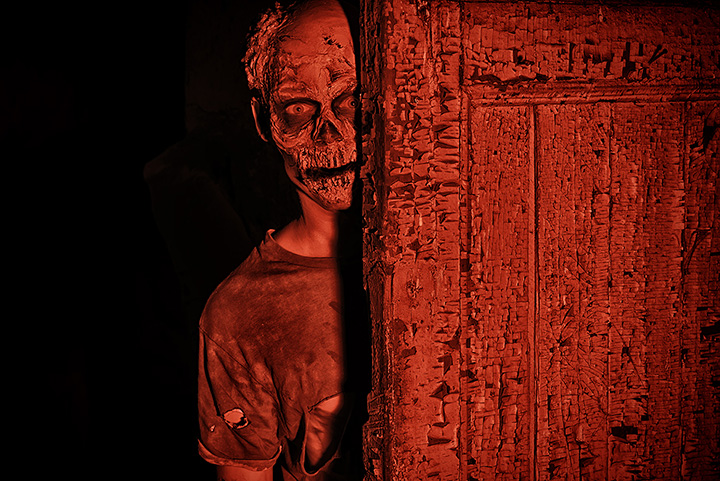 Haunted Forest Reborn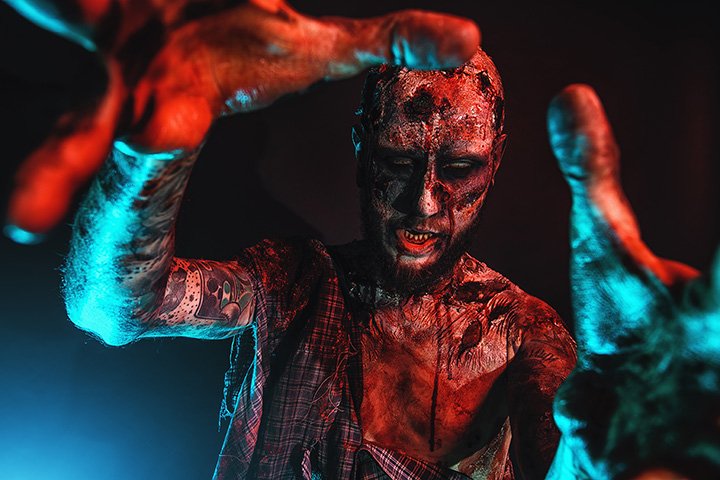 Forbidden Forest Horror Trail
Original Hollywood Horror Show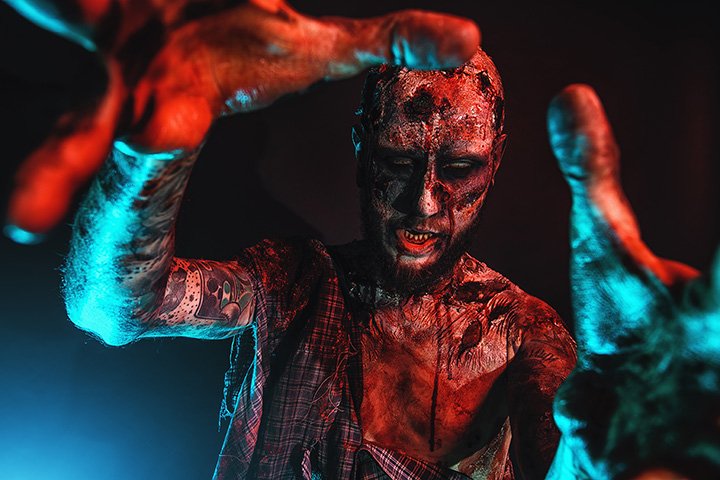 Midway Wicked Woods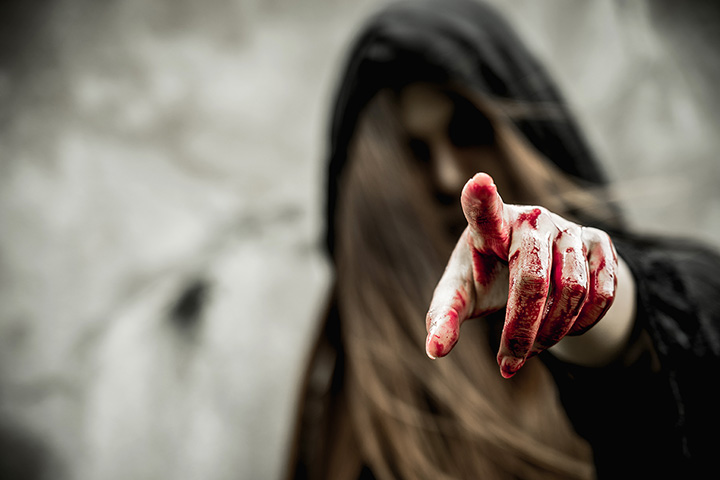 A Field of Screams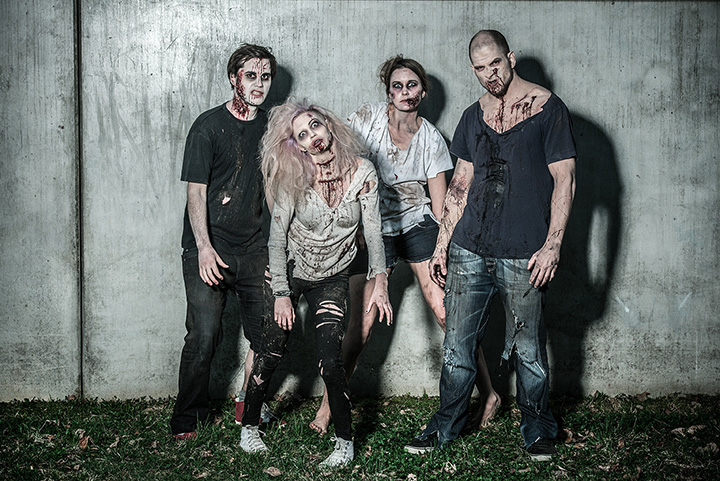 Boogerwoods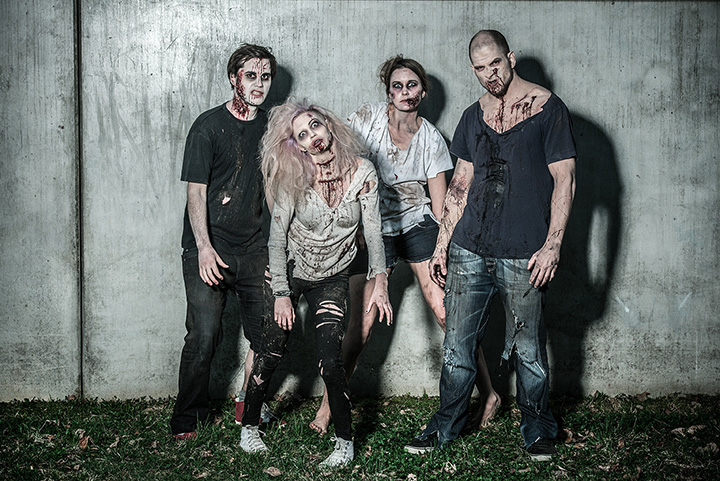 Razorback Hollar Haunted House
Hawfields Civitans Haunted Forest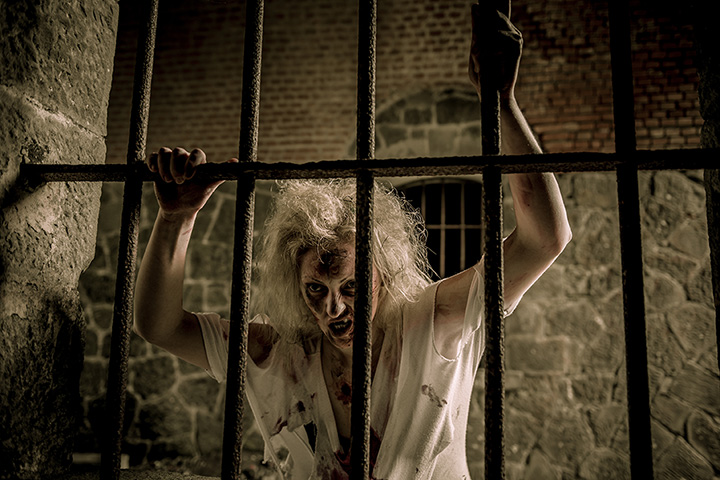 Scarrigan Farms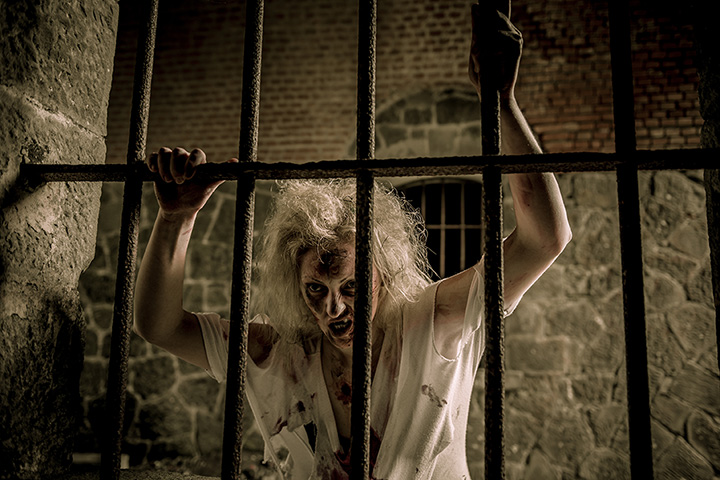 Hillside Horror Haunted House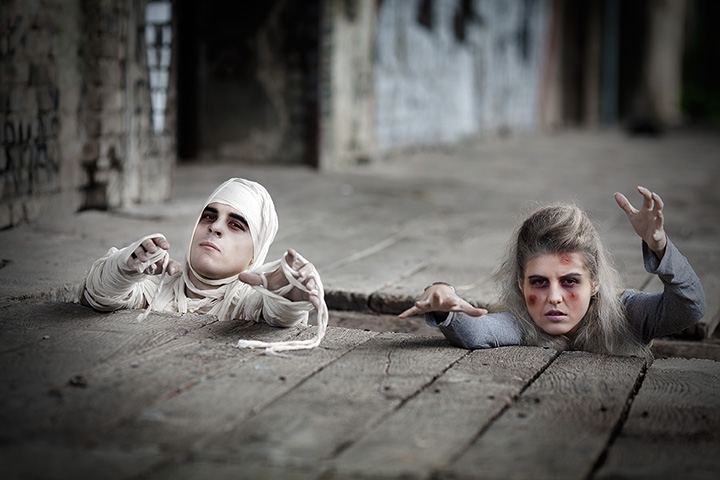 The Harris Farm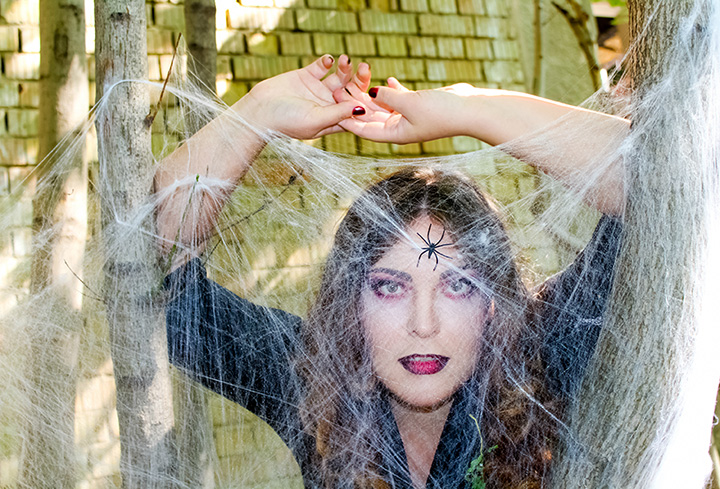 Select Nearby Town
Walkertown, NC
Oak Ridge, NC
Wallburg, NC
Belews Creek, NC
Stokesdale, NC
Jamestown, NC
Summerfield, NC
High Point, NC
Walnut Cove, NC
Germanton, NC
Winston Salem, NC
Rural Hall, NC
Nearby Towns
Hauntworld
Haunted Houses in North Carolina
The Fear Factory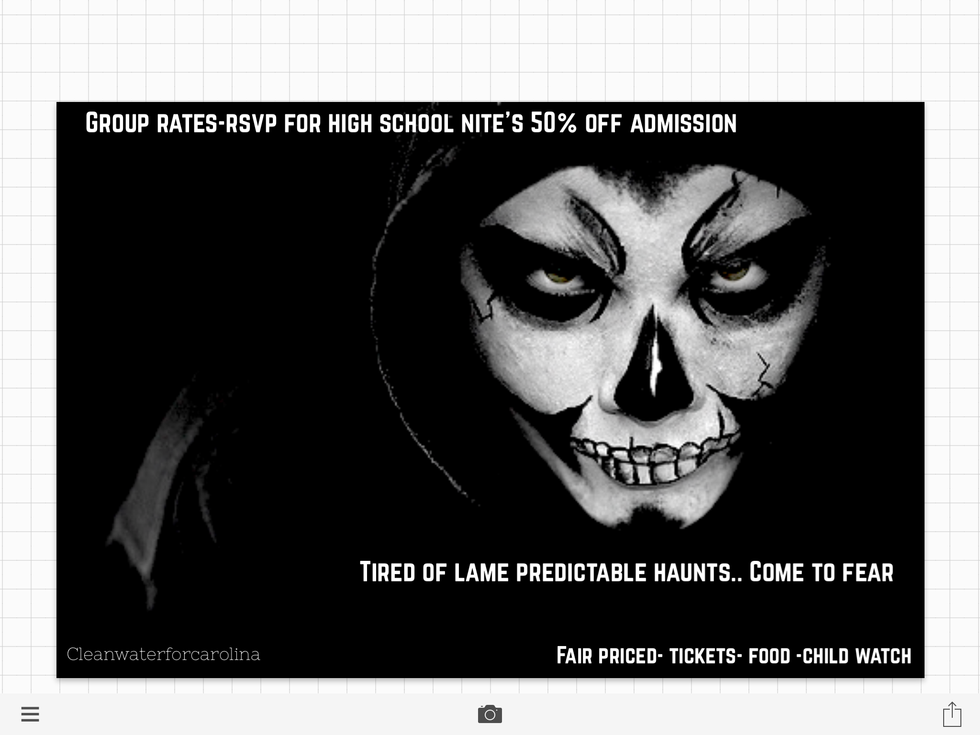 1031 East Mountain St., Kernersville, North Carolina, 27284
Rate already submitted for this profile!
Find haunted houses, find haunted hayrides, find pumpkin patches, find corn mazes, real haunted houses, escape rooms.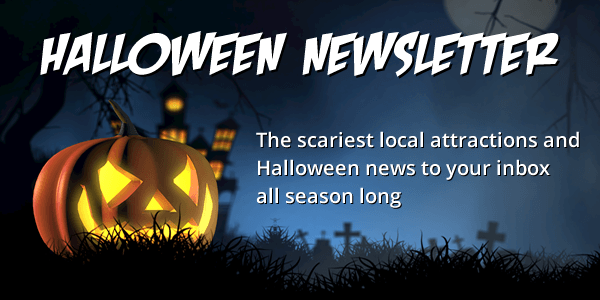 Haunted Corn Mazes
Browse By State
Advertise With Us
North Carolina
Kernersville
Set Your Location
Haunted corn mazes near kernersville, nc cookie -->.

Share Your Review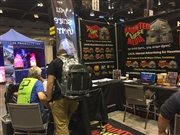 Newsletter Signup
Subscribe now to receive upcoming events, scary good savings & more this Halloween season!