KATY JOBS KATY DIRECTORY
Katy's haunts, ghosts, and legendary spooks.
KATY MAGAZINE I OCTOBER 2018
By Natalie Cook Clark and Ariana Pezeshki
We talked to real-life Katy paranormal investigators finding some eery Katy stories just in time for Halloween. From haunted local high schools to poltergeist activity in Cinco Ranch, to UFO sightings. Check out these legends, rumors, and unexplained mysteries we just had to share.
The Katy Train Mystery Orbs
As one of Katy's most iconic landmarks, the Katy Train on 1st Street has been the go-to location of so many senior picture shoots, but did you know it's also rich with legends and haunts. Many believe ghost/spirit orbs (ghost orbs/spirit orbs are often thought to be the souls of people that can be seen as lights in photo) are photo bombing Katyites pictures.
Don't scare away from the train just yet Katy! "We can most likely call this case closed," paranormal investigator Paul "Elvis" Amos of Cryptozooligical Paranormal Investigations says, "We checked out the Katy Train, we did capture a lot of orbs, but dust can make it look that way. In truth, I think the train is dusty." With that in mind, continue your photo sessions at the Katy Train, but don't count on Casper joining in.
Katy Ghost Hunters in Katy?
Yes! Laurie St. Cyr founded KT Paranormal in 2009. She began investigation strange occurrences to be the cool mom with her son and his friends who were interested in ghost hunting. "Over the years. If they were interested in this stuff, I could make sure that they were safe and investigated it properly," explains, Laurie. With most of their team consisting of students, Laurie made sure a set of safety rules were always followed. They were never to break any laws, trespass on private property, and would never investigate anything deemed potentially evil.
One of Laurie's most intriguing projects was the investigation of Mayde Creek High School's paranormal activity.
Mayde Creek High School Ghosts?
In October of 2011, Laurie's group was summoned to investigate paranormal activity that seemed to be happening at Mayde Creek High. "At the time I worked for the district so people knew what I did with my son and his friends on the side. The administration, at the time, asked us to come conduct an investigation and of course we were thrilled to do so," says Laurie.
KT Paranormal investigating Mayde Creek High School. Photo courtesy of Laurie St. Cyr
More Activity at Mayde Creek Than Any Other Investigation
Laurie's process is to set up video equipment, meters, and also set aside dead time: a time allotted (once the team is set up) to wait and observe to see if any paranormal happens. "At Mayde Creek High School, we experienced the most activity of any of our investigations," says Laurie. "We got pictures of orb movement. On camera, we got something that moved across the stage and took sixteen minutes to do so. In the foyer by the office one of us took a picture and saw a shadow just outside the principal's office.
Computers Turning On Randomly
While at Mayde Creek, Laurie's paranormal team also walked by a row of computers and that suddenly turned on. "At the time I thought that was strange but I decided to talk to the technology staff at the high school to see if any back-ups were scheduled for that night," says Laurie. Unexplained electronic activity is a common sign of paranormal activity according to paranormal experts. Laurie says the school confirmed that there were no back-ups set for those computers and no reason why they should have turned on. "I know we didn't touch them or even get close enough to bump one accidentally. That was strange."
Setting Limits and Debunking Rumors
"We were invited several times to a home where multiple murders had taken place and I turned down the offer every time," says Laurie. "Our first priority after safety is to debunk anything. "Then if we can't, it's fun to be curious and open to what is out there."
To learn more about Laurie's team, visit their Facebook group, KT Paranormal .
There are a couple other Katy-based ghost and paranormal investigating groups who have taken interest in explaining the unexplained.
Haunted Homes in Katy
Another Katy-based paranormal group, Cryptozoological Paranormal Investigations, led by Paul "Elvis" Amos has a popular Youtube channel called, Quest Unknown . The group has recently sparked the interest of a few TV networks.
CPI investigates the unexplained in Katy and surrounding areas in Texas. "We try to debunk everything. We normally can and most of the time its a hot water heater or AC unit, etc., " explains Paul. "Most of the popular Katy locations we went to we found nothing. The best paranormal Katy experiences we've had were in private residential homes, which we obviously can't say who or where they are."
Cryptozoological Paranormal Investigations: Paul "Elvis" Amos, Pony and Strawberry.
Cinco Ranch Poltergeist Removal
"We did have an experience at a home in Cinco Ranch where a young couple was experiencing a menacing poltergeist. They had objects moving around the house and sightings of a shadow figure. I was in the attic with the husband and we both saw a dark shadow figure. That stuff sticks with you," says Paul.
In this case the family's haunting story has a happy ending. "We worked with the family and they are no longer affected by the shadow figure that used to bother them. We want to help people. This is why we do what we do." For more information on C.P.I. visit their website or Youtube channel .
The Mystery Woman in White on Clay Road KT Paranormal also investigated the popular legend of a lone woman in white at Greenhouse and Clay Road . Legend has it the woman can be seen when drivers turn off their headlights and take the sharp turn near the bayou (not recommended to our readers for obvious safety reasons).
KT Paranormal investigated the local haunt prior to the development of the location today. "The turn is sharp and I don't recommend doing it with your lights off. Safety is always number one for us," says Laurie. "We did investigate this and at the turn we did see a woman in white. It was very brief and one of the students with me noted that she looked like she was dressed from 'Little House on the Prairie."
A Witch Named Matilda Flew in By Helicopter
A fun and true story happened at Hutsell Elementary in the 80's. Former students will recall is a tale of a witch visiting their school every Halloween named Matilda. The impromptu tradition was started by beloved Katy educator and school namesake, Sharon Rhoads many years ago. One year at Halloween time, Rhoads wanted to have fun with her students. She took fabric and items from the classroom and created a witch's costume. Her special "visit" to surprise students evolved over the years with all of Hutsell looking forward to her visits each year. The kids sang a special Matilda song (written by Jeannette Hayes of Hayes Elementary) and the kids loved the anticipation of awaiting Matilda's arrival. Imagine the kids excitement one year when their favorite Halloween witch traded in her broom and arrived at the school by helicopter!
Matilda the Witch has long since ended, but the memory lives on. Rhoads' passion to bring something unique and full of childhood Halloween excitement is still remembered today by Hutsell staff, former students, and a community recalling the Katy witch who managed to helicopter her way to Hutsell Elementary. Rhoads (acting as Matilda) and arriving at Hutsell Elementary.
The Witch's Grave
The Magnolia Cemetery has been around since 1900 and is the resting place for many of Katy's founding fathers as well as civil war soldiers. A walk among it's tombstones feels like walking along a map of the city, seeing many familiar names of main streets and landmarks scattered throughout Katy. However, one tombstone attracts a lot of attention, and that is Barbara Snyder's grave, a German immigrant who passed away in 1911.
(Photo by Natalie Cook Clark)
Snyder's grave is the legendary "Katy Witch Grave" that frequents lists of things to visit and especially any top haunting lists found around this time of year. Is it the creepy epitaph on her tombstone?
Remember me as you pass by, As you are now, so once was I: As I am now, you soon shall be,
Prepare for death and follow me.
Legend has it, if you read the words at her grave, then you must pay or risk bad luck for the rest of your life. There have also been tales of visitors seeing the image of the witch behind them in mirrors. However, there is no proof to any of this. "Of course we visited the Magnolia Cemetery," says paranormal investigator Paul "Elvis" Amos. "We did an EVP session and didn't see anything. I think it's just a fun legend."
There once was a crystal orb on the top of the tombstone and visitors claimed it would levitate off. However, you will not see the orb today, as the amount of student pranks resulted in it's removal and it now rests at the Katy Police Department. Legend or truth, I couldn't leave without donating coins of my own for our Katy Witch.
Visitors leave coins at "The Katy Witch" site to ward off bad luck. Photo by Natalie Cook Clark
Magnolia Cemetery Haunts
Barbara Snyder's grave isn't the only "haunted" spot in the cemetery. Laurie St. Cyr of KT Paranormal also visited Magnolia Cemetery. "We went to investigate the cemetery, and of course the "witch" grave but we didn't get anything there. It wasn't until we were all out of the cemetery and on the other side of the fence that some of us were shocked to see a little boy," says Laurie. "He had a red ball cap on and was about three. He was playing around a collection of three flat tombstones and kept ducking around them like in a game of hide and seek. Then he would sit up on one and swing his legs like little kids do."
An alleged image of the little boy ghost seen and photographed by Laurie St. Cyr
Mass Unmarked Graves in Katy
Old Town Katy is full of mystery and unmarked grave sites you wouldn't be able to find unless you knew where to look. "There was an old hidden cemetery, a mass grave from yellow fever, somewhere near Avenue D and 5th Street," says Laurie. "You can find it on some old Katy maps."
UFO's Visiting Katy?
Katy made headlines back in October of 2017 when a resident stopped his car at Highland Knolls and Grand Parkway to take video of what he believes is a UFO. The story of his sighting aired on ABC.
Upon researching further into this story, I found that Katy is a hot-spot for many recent UFO sightings especially around I-10.
MUFON map shows a great trend of UFO sightings near Katy.
More UFO Sightings
CPI paranormal investigator Paul Amos may have spotted his own UFO in Katy, "It was late at night when I stepped outside to get some air. I saw two cars coming down the road when all of a sudden a red and white light came out of the tree line and shot up and disappeared. Both cars stopped and obviously saw it too so I wasn't alone. I can't explain what I saw," said Amos.
Did We Miss Something?
If you know a legend, haunt, UFO sighting, or scary Katy story that should be shared here, tell us! Email [email protected]. Or post your feedback in the comments below.
MORE HALLOWEEN STORIES
Katy Area Pumpkin Patches and Trunks or Treats
Fun Fall Festivals Around Katy 2018
13 Pumpkin Treats in Katy This Fall
BACK TO KATY MAGAZINE STORIES
#October2018 #guzelortho #OncologyConsultants #USANinjaChallenge #GaragesofTexas
Recent Posts
Katy's Halloween Horror Market Returns to Wildcatter with Music, Celebrities, Vendors and More
2023 Guide to Katy-Area Pumpkin Patches
Fort Bend County Announces Crosswalk Changes, Evaluations after Recent Incidents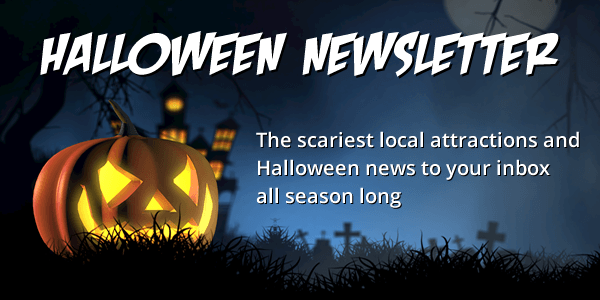 Advertisement

Haunted Houses, Spook Walks & Other Halloween Attractions in Katy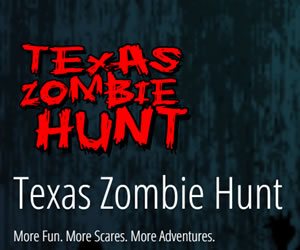 TX Zombie Hunt
Located in Richmond 281-342-5885--> Next open 10/20/23
TX ZOMBIE HUNT is not a haunted house but an interactive, real-time, first-person shooter experience (live action video game of sorts) where you get to shoot without return shots. You and others are carried through a city where the zombie horde is reported to be on our custom barges and you use the Read More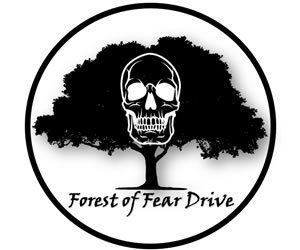 Forest of Fear Drive
Located in Cleveland 832-401-8152--> Next open 10/20/23
Located on 10 acres in San Jacinto County, our 1/3 mile drive is shrouded by towering trees and the dark night sky. Forest of Fear Drive is the most frightening haunted drive through in East Texas! The drive through experience incorporates real actors and animatronics, along with scenes set on both Read More
Creepy Hollow Haunted House
Located in Rosharon 1-800-357-3323--> Next open 10/20/23
Voted Scariest Haunted Attraction in Texas! Only minutes south of Houston. 3 Haunted Attractions, Covered Lines, Free Parking, Open Rain or Shine!! Midway, Freakshow, Vendors, Food, Music, and SCREAMS!!! The 288 Scare Factory is the mobile viral genetic research facility of Nouveau Genesis Read More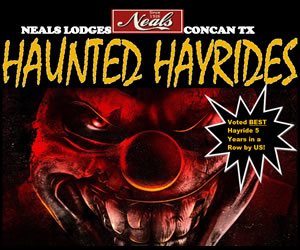 Visit Website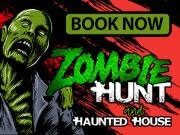 Categories: Haunted Houses | Zombie Hunts & Shootouts | Haunted Mazes / Haunted Corn Mazes | Not-So-Scary Haunted Houses (Kid Friendly) | Kids Parties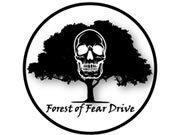 Categories: Drive-Through | Haunted Houses | Haunted Trails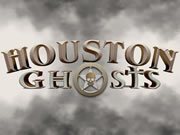 Categories: Paranormal Events | Ghost Tours | Pub Crawls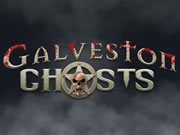 Categories: Haunted Hay Rides | Zombie Hunts & Shootouts | Other Events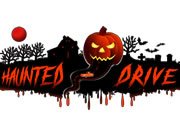 Categories: Drive-Through | Haunted Houses | Haunted Hay Rides | Haunted Mazes / Haunted Corn Mazes | Escape Games | Hay Rides (Kid Friendly) | Not-So-Scary Haunted Houses (Kid Friendly) | Mazes / Corn Mazes (Kid Friendly)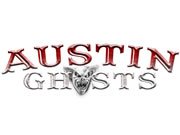 Categories: Haunted Houses | Haunted Mazes / Haunted Corn Mazes | Haunted Trails | Halloween Festivals & Parades | Halloween Parties & Nightlife | Escape Games | Scream Parks | Zombie 5k Runs | Pub Crawls | Other Events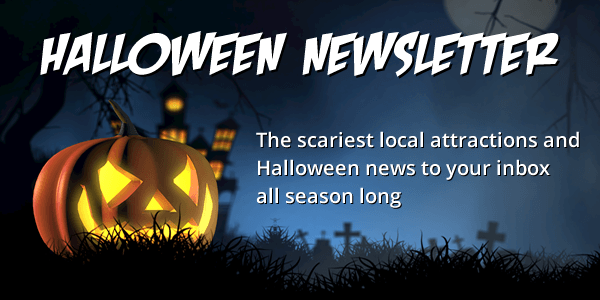 For Haunt Owners
Browse By State
Haunted Attractions
Drive-Through
Haunted Houses
Haunted Hay Rides
Zombie Hunts & Shootouts
Haunted Mazes / Haunted Corn Mazes
Haunted Trails
Home Haunts
Theaters & Plays
Scream Parks
Paranormal Events
Zombie 5k Runs
Haunted River Tours
Other Event / Attraction
Ghost Tours
Halloween Parties & Nightlife
Escape Games
Other Events
Haunted Places
Advertise With Us
Set Your Location
Halloween haunted houses near katy, tx cookie -->.

Share Your Review
Get the haunts.com phone app.

Newsletter Signup
Subscribe now to receive upcoming events, scary good savings & more this Halloween season!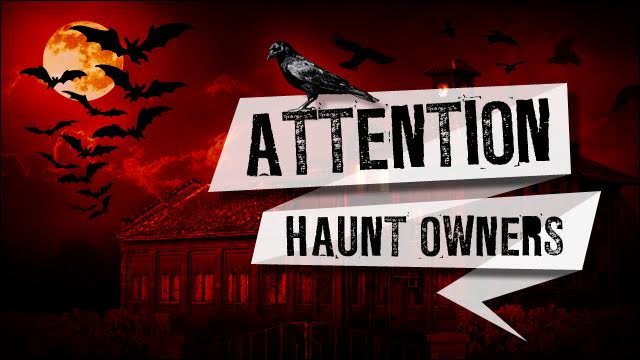 Have a party with us MORE Team building events MORE
Escape room promo codes click for discount, top 5 houston haunted buildings.
October 5, 2023
Here are the top 5 Houston haunted buildings as researched by Jeffrey, our giant skull in our Spellcaster escape room , who thinks he's real scary!
Want a spooky experience yourself? Our escape rooms will give you a thrill!
Now, haunted Houston spots are more common than you might think. Usually around Halloween, news reports come out concerning ghost sightings or other paranormal activity.
Insert corny escape room ghost joke here —> How does a ghost unlock a door? With a spoo-key.
Being that Jeffrey is a giant skull, he'd probably say –> What is a skeleton's favorite instrument? A trombone.
If Jeffrey had a body, we'd pull him off stage by now…
So without further ado, here are some of the top 5 haunted Houston locations Jeffrey wants to scare tell you about.
Halloween ghost stories
We have Halloween ghost videos, Houston haunts, activities, spooky stories and a lot more!
Spaghetti Warehouse
Spaghetti Warehouse has to be number one because it's always mentioned by the Houston media as a spooky place. The restaurant left its downtown Houston haunts at 901 Commerce after Hurricane Harvey was worse than any ghost in terms of damage. The longtime Italian eatery is now at the Marq'E Entertainment Center on the Katy Freeway, but its old and we do mean old, building still remains. The building was apparently built in 1912 as the Desel-Boettcher Warehouse and at one time housed a pharmacy. A young pharmacist reportedly died by falling down an elevator shaft. Less than a year later, his distraught wife died too. While some were eating their spaghetti, customers and employees would see weird sights like floating objects and orbs.
La Carafe in downtown's Market Square at 813 Congress is considered Houston's oldest bar. According to accounts , built in 1847 and rebuilt in 1860 after a fire, the building has reportedly housed everything from the Kennedy Bakery to a Pony Express station. As for Houston haunts, a pparently a long gone ghostly bartender named Carl still is around to tend bar, who may or may not, knocking drinks over and playing other tricks. Why didn't the bartender serve the ghost? Because they don't serve spirits.
The Battleship Texas haunted
The Battleship Texas moved in August 2022 from its usual dock of La Porte to Galveston's Pier 21 to be repaired for things such as leaks. But can modern tools remove the supposed ghosts onboard? Commissioned in 1914 according to the ship's website , it was the most powerful weapon in the world and is the last surviving Dreadnought. No surprise that it saw combat in both World War I and World War II. Fast forward to when the public could recently board it, visitors apparently heard odd noises and even saw a smiling ghost figure sometimes reported as redheaded sailor. What might be scary to the Houston-area is that Beaumont wants to be the ship's new home when it is repaired!
UTMB Maurice Ewing Hall Galveston
The face that appears on the side of the UTMB Maurice Ewing Hall Galveston is our next spot. Galveston has plenty of haunted spots, like the often mentioned Hotel Galvez, but this one is unique because a man's face shows up on the side of the building. Even after sandblasting, the face moves to another part of the wall. The legend goes the face is of a man who was the previous owner of the land. He told his family to never sell the property, even after his death or he would be back. Guess they took him at his word after that.
Houston haunted library in downtown
Today, it sits across from the current main library building in downtown Houston, but from 1926 to 1976, the Julia Ideson Building (550 McKinney Street) served as the main Houston library. Today, the Ideson Building, named after Julia Bedford Ideson, the system's first head librarian, houses the Houston Metropolitan Research Center…and maybe something else! According to reports , night watchman Jacob Frank Cramer often played his violin from the top floor just a few years after the building opened. His dog Petey accompanied him in his duties. In November 1936, Cramer was found dead in the basement. Now Cramer's and Petey's ghosts continue to patrol the Spanish Revival style building. The only trace of their nightly work come from the occasional eerie violin notes and the click, click sound of Petey's toenails hitting the marble floors.
Top 5 Houston bat locations
Houston is great place to watch bats believe it or not. Sure, Austin's Congress Avenue Bridge might be one of the most batty areas in Texas, but we're holding our own in the Bayou City. Read more
Top Halloween movies and candy in Texas
Coco is Texas' favorite spooky children's movie and Starbursts are the Lone Star State's favorite candy according to two recent scary polls. Read more
Reports of UFOs across Texas
Several Texas TV stations reported on a mysterious object seen in the Sunday night sky over different parts of the Lone Star State in July 2023. Read more
UFOs over Houston skies in July 2022?
Houston TV reports say that around 10:30pm, Sunday July 24, 2022, bright lights were over the Texas skies. Read more
Houston UFO sightings
Are Houston UFO sightings the reason our fine city earned the alien sounding moniker of "Space City?" Read more
More Houston Escape Rooms
Gateway Houston Escape Room
Endurance Houston Escape Room
Spellcaster Houston escape room
Antidote Houston Escape Room
Investigates
Houston Life
Newsletters
Sleep with one eye open: Stay the night in one of these haunted Texas hotels . . . if you dare!
Briana Zamora-Nipper , Community Producer
These historic Texas hotels offer guests more than a mere look back at the past. They may actually put its visitors in touch with it, courtesy of some spirited guests that just won't check out.
A word of advice: If you do book a stay at one of these haunted accommodations, you might want to sleep with one eye open.
Menger Hotel, San Antonio
Built upon the battlegrounds of the Alamo a mere 23 years after its storied fall, the Menger Hotel, considered the oldest continuously operating hotel west of the Mississippi, is probably best recognized for its rich history and its proximity to some of San Antonio's top attractions including the Alamo and the River Walk. But that's not all it's known for.
Not surprisingly, the state's oldest hotel has acquired quite a reputation as a hotbed of paranormal activity. Since it opened its doors in 1859, apparitions have been spotted throughout several of the hotel's hallways and rooms, including that of Victorian-era chambermaid Sallie White, a mysterious woman in blue and the hotel's most famous ghost guests, Captain Richard King, founder of the King Ranch, and Theodore "Teddy" Roosevelt, 26th president of the United States.
Other paranormal phenomena noted over the years include knocking sounds, unexplained voices, inexplicable gusts of cold air, feelings of being watched or followed, doors that open and close by themselves, flickering lights and cigar smoke that materializes at the hotel's no-smoking bar. The list goes on and on. Sound like a bunch of hocus pocus to you? Book a night and experience it for yourself...if you dare!
Menger Hotel is located at 204 Alamo Plaza, San Antonio, (210) 223-4361, mengerhotel.com .
Hotel Galvez, Galveston
Opened in 1911 as a symbol of Galveston's resiliency in the wake of the Great Galveston Hurricane of 1900 (which killed between 6,000 and 12,000 people and remains the deadliest natural disaster in U.S. history), Hotel Galvez is one of the Gulf Coast's most luxurious beachfront hotels...and it's got a little extra spirit, if you know what we mean.
Throughout its illustrious history, the Queen of the Gulf has played host to presidents, celebrities and, purportedly, even a few ghosts, including the spirit of a lovelorn woman who supposedly committed suicide in room 501. The tale goes that the young woman, Audra, was waiting for her beloved, a sailor, to return from a voyage when, one day, she received news that her fiancé's ship had sunk during a powerful storm. Audra held out hope and kept her vigil for days but she ultimately lost hope. Convinced her fiancé was dead, she hung herself. A few days later, Audra's fiancé returned to the Galvez in search of the bride he'd never marry. Audra reportedly still inhabits room 501. Guests and employees have noted unexplained phenomena, including flickering lights, doors that open and close, unexplained footsteps and voices on the hotel's fifth floor. Audra sightings in hallways have also been reported.
Hotel Galvez is located at 2024 Seawall Blvd, Galveston, (409) 765-7721, hotelgalvez.com .
Excelsior House Hotel, Jefferson
The historic Excelsior House Hotel in Jefferson, a small East Texas town located on the banks of Big Cypress Bayou, was built by early area resident Captain William Perry back in 1858. Naturally, The Excelsior, dubbed the "oldest hotel in continuous operation in Texas," has acquired a few lingering guests over the years, namely a headless man and an eerie woman in black often seen holding a child.
The Excelsior House Hotel is located at 211 W Austin St, Jefferson, (903) 665-2513, theexcelsiorhouse.com .
Driskill Hotel, Austin
The his­toric Driskill Hotel in Austin opened in 1886 and acquired its first ghost just four years later. Missouri-born cattle baron Jesse Lincoln Driskill built the grand hotel at a cost of almost $400,000. By 1887, Driskill's personal fortunes had turned. He went bankrupt and, rumor has it, ultimately lost the hotel in a high-stakes poker game. He died three years later. Reportedly, he haunts the hotel to this day, wandering through the halls, flickering lights on and off and smoking his cigars in guest rooms.
Other spooky apparitions include the ghost of little girl who died on the Grand Staircase and the ghosts of two brides who supposedly committed suicide in the hotel.
Driskill Hotel is located at 604 Brazos St, Austin, (512) 439-1234, hyatt.com .
Gage Hotel, Marathon
Built in 1927 by acclaimed architect, Henry Trost, for Alfred Stevens Gage, businessman and founder of the A. S. Gage Ranches, this Old West hotel is the site of several spirited encounters.
Guests and employees have noted inexplicable phenomena, including disembodied footsteps walking down unoccupied corridors, strange music emerging from room 10, unexplained whisperings of a woman reciting poetry and the feeling of someone tapping them on their shoulder. Sightings of Gage himself have also been reported.
Gage Hotel is located at 102 NW 1st St Highway 90W, Marathon, (432) 386-4205, gagehotel.com .
Emily Morgan Hotel, San Antonio
Built near the Alamo nearly a century after the historic battle, the building now known as the Emily Morgan Hotel opened in 1924 as the Medical Arts Building, a medical facility with a hospital and doctors' offices. In 1976, the Gothic Revival-style building was converted into modern office space, but was transformed into a hotel just eight years later in 1984. The building is listed on the National Register of Historic Places.
The landmark hotel offers guests upscale accommodations, proximity to the Alamo and visits from a few spirited occupants from its days as a medical center. Oh, yeah, did we forget to mention that the Emily Morgan Hotel is considered one of the most haunted hotels in the world? Here, there is no shortage of reports of spirited encounters, from shadowy figures and disembodied footsteps to inexplicable cold spots and strange orbs of light.
Emily Morgan Hotel is located at 705 E Houston St, San Antonio, (210) 225-5100, emilymorganhotel.com .
The Tremont House, Galveston
The original Tremont House, you know, the one where Sam Houston delivered his last public speech is long gone, up in smoke actually, having been destroyed in a fiery blaze in June 1865. And its reincarnation didn't fare much better. Designed by noted architect Nicholas Clayton and opened in 1872, it ultimately fell into ruin and was demolished in 1928. But in 1985, George and Cynthia Mitchell converted the 1879 Leon & H. Blum Building, a dry goods store, into the third iteration of the beloved Belle of the South.
Maybe it's because of it's unlucky past or maybe it's got something to do with the the Great Galveston Hurricane of 1900, but regardless of the reason, it's said that that the hotel is a go-to destination for ghosts. Reported resident ghost include a Civil War soldier and a gambler named Sam who was reportedly murdered for his winnings on the fourth floor of the hotel. Over the years, guests have also reported hearing disembodied giggling and unexplained moaning and crying.
The Tremont House is located at 2300 Ship's Mechanic Row St, Galveston, (409) 763-0300, thetremonthouse.com .
Sources: Texas State Historical Association Handbook, Galveston Historical Foundation, Emily Morgan Hotel, Menger Hotel, Hotel Galvez, Robert Wlodarski and Anne Powell Wlodarski's "Haunted Restaurants, Taverns and Inns of Texas"
Have you checked into a haunted hotel? Tell us about your experience in the comments below.
Copyright 2020 by KPRC Click2Houston - All rights reserved.
About the Author:
Briana zamora-nipper.
Briana Zamora-Nipper joined the KPRC 2 digital team in 2019. When she's not hard at work in the KPRC 2 newsroom, you can find Bri drinking away her hard earned wages at JuiceLand, running around Hermann Park, listening to crime podcasts or ransacking the magazine stand at Barnes & Noble.