Review Your ...
K-12 School
Graduate School
Town or Neighborhood
Private, Episcopal
HOUSTON, TX
Holy Spirit Episcopal School
grade A+ Overall Grade
Rating 5 out of 5 10 reviews
Report Card
Academics grade A+
Diversity grade B+
Teachers grade A+
Elementary School
Middle School
NAIS Member
How to Apply
Visit Campus
HSES has provided over 60 years of engaging, inspiring education for infants through 8th grade in the heart of West Houston. As a co-ed private school, we prepare students for their academic and spiritual futures starting with a flexible play-based environment in their early years and moving into an advanced STEAM curriculum as they grow older.
Every child experiences hands-on learning and outside-the-classroom activities to spark curiosity, feed resilience, fuel wonder, and foster the love of God.
Holy Spirit Episcopal School is a place where an early love of learning lasts a lifetime.
The HSES Experience
Ecolink Outdoor Education
Rice Early Literacy
Service and Leadership
Upcoming Events
Hses spring open house.
12535 Perthshire Road, Houston, TX, 77024
Join us at our Spring Open House to learn more about our expert, caring teachers and small, energizing classes that fuel your child's confidence and curiosity - setting them up for lifelong learning success. Serving infants to 8th grade for over 60 years.
Critical Thinking Through Advanced STEAM
Students thrive in a research-based and extraordinarily engaging STEAM curriculum that focuses on student-led projects in Science, Technology, Engineering, Art and Mathematics for all grade levels. This approach awakens wonder, encourages exploration, builds confidence, imparts academic skills and, more importantly, instills intellectual agility and enthusiasm.
School Details
Home listings, homes for sale.
YouTube Video
White 76.9%
Hispanic 8.8%
African American 1.1%
Unknown 0.3%
International 0%
Multiracial 0%
Native American 0%
Pacific Islander 0%
Offers Full Week Yes
Offers Part Week No
Offers Full Day Yes
Offers Part Day No
Living in the Area
Cost of Living grade C+
Good for Families grade A+
Housing grade B+
Holy Spirit Episcopal School Reviews
Rating 5 out of 5 Excellent 10 reviews ( 100 %)
Rating 4 out of 5 Very Good 0 reviews ( 0 %)
Rating 3 out of 5 Average 0 reviews ( 0 %)
Rating 2 out of 5 Poor 0 reviews ( 0 %)
Rating 1 out of 5 Terrible 0 reviews ( 0 %)
4 months ago
Overall Experience
3 months ago
Add to List
Holy Spirit Episcopal School
Top Ranked TX School
Grades: Nursery/Preschool-8
Enrollment: 360 students
Yearly Tuition: $19,600
Average class size: 16 students
Application Deadline: None / Rolling
Source: Verified school update
Open House - Wed., January 31, 2024 - get more information!
Top Rankings
Holy Spirit Episcopal School ranks among the top 20% of private schools in Texas for:
School Overview
Student body, academics and faculty, tuition and acceptance rate, extracurriculars, school notes.
Illustrative Problem-Based Math Program
Advanced STEAM Curriculum
Science Lab for K-8th Grades
Critical and Creative Thinking
Hands-On Learning
Leadership Development.
Outdoor Learning
Signature Programs
Piano Lessons for 3rd-8th Grades
Mission Service Projects
Character and Confidence Building
Leadership Development
Strong Staff and Community Support
No STAAR Testing
Average 12:1 student to teacher ratio
Frequently Asked Questions
Related schools.
Endorse Holy Spirit Episcopal School. Endorsements should be a few sentences in length. Please include any comments on:
Quality of academic programs, teachers, and facilities
Availability of music, art, sports and other extracurricular activities
Academic or athletic awards
Why Holy Spirit Episcopal School is a better option for parents and students (2023) Holy Spirit Episcopal School removes a lot of those concerns by welcoming parent participation, ...
Yogiños: Yoga For Youth® Launches Its Digital School, An Online Daily Curriculum For Teachers, Families, And Students (2020) The program is currently implemented in over 75 classrooms with schools in Spring ISD, The Post Oak ...
More Articles
Search schools by zip
Compare schools side-by-side
Blue Ribbon (60)
All-girls (14)
All-boys (14)
Montessori (257)
Daycare / Preschools (1,612)
Summer School Programs (339)
Special Education (63)
Alternative (82)
ADD/ADHD Support (264)
Online Schools (6)
Religiously Affiliated (1,194)
School Membership Associations (1,296)
Schools with famous alumni (16)
Open houses in Texas (78)
Private school jobs in Texas (9)
Public schools in Texas
Boarding schools in Texas
Tuition by state
Acceptance rate by state
Holy Spirit Episcopal School - Houston
Private • PK-8 • Houston, TX
Holy Spirit Episcopal School - Houston is a private school located in Houston, TX. The student population of Holy Spirit Episcopal School - Houston is 108. The school's minority student enrollment is 43.5% and the student-teacher ratio is 3:1.
Tuition & Financial Aid
Yearly Tuition*
Financial Aid Available
Financial Aid
* Tuition and fees may vary depending on grade, boarding status (if applicable), and may have changed for the current school year. U.S. News and World Report began collecting tuition data in June of 2021 via the school's website.
Most private schools have application deadlines at the beginning of the calendar year. The application process changes from school to school, so contact the admissions office if you have any questions.
Considering Holy Spirit Episcopal School - Houston?
Location & Contact
12535 Perthshire Rd, Houston, TX 77024
AP® Courses Offered
Departments and Programs
Campus Activities
College Enrollment
College enrollment is unavailable for Holy Spirit Episcopal School - Houston .
Students & Teachers
Student/Teacher Ratio
Average Grade Size
Enrollment by Grade Level
Student diversity.
Minority Enrollment
Two or more races
Asian or Asian/Pacific Islander
Hispanic/Latino
Black or African American
American Indian or Alaska Native
Native Hawaiian or Other Pacific Islander is not included in this breakdown due to an enrollment of 0%.
Faculty & Staff
Classroom Teachers
Faculty with Advanced Degrees
Sports & Athletics
Data is not available for sports and athletics programs at Holy Spirit Episcopal School - Houston .
Reviews & Ratings
See reviews and ratings of this school from students, alumni, staff and others. These reviews are not written by U.S. News.
This school does not have enough reviews yet. Click here to submit your review.
Holy Spirit Episcopal School
Photos & videos.
See all 14 photos
Services Offered
Virtual Classes
Other Preschools Nearby
Silverline Montessori - Silverlake
20.1 miles away from Holy Spirit Episcopal School
Holly E. said "One year ago this month, I had had enough fighting my feelings towards the "Montessori" that my son was enrolled in. It never felt right from the start and after several issues (some big some small), I decided to act on my feelings…" read more
in Montessori Schools, Preschools, Elementary Schools
Children's Lighthouse Mag Creek
Kristen C. said "Great daycare. It is conveniently located about 1 mile from our home but also possesses traits of a awesome daycare. My child is safe (he is 2 yrs old), the teachers are always friendly and informative, good communication with staff…" read more
in Child Care & Day Care, Preschools
Adventure Kids Playcare
0.7 miles away from Holy Spirit Episcopal School
Jeff K. said "I have been sending my child to this day care for more than 1.5 years now. He is incredibly happy there and the staff is very professional!! Ms. Christen, Ms. Sam, and Ms. Dominique are just some of the wonderful teachers that help…" read more
in Preschools, Child Care & Day Care
About the Business
Holy Spirit Episcopal School offers an exemplary education for infants through grade eight that develops the whole child while achieving academic excellence in a dynamic Christian-based environment. …
Location & Hours
Suggest an edit
12535 Perthshire Rd
Houston, TX 77024
Ask the Community
Ask a question
Yelp users haven't asked any questions yet about Holy Spirit Episcopal School .
Recommended Reviews
1 star rating Not good
2 star rating Could've been better
3 star rating OK
4 star rating Good
5 star rating Great
Select your rating
Overall rating
Great school! Teachers and students engaged and enjoying school! The parents are involved and supportive.
I have worked here for three years. Although I have been a part of several private schools in the Houston area, this one is my favorite. I have the rare opportunity to be in all the classrooms at least a couple times a week. (I am social media coordinator for the school.) I am always amazed at the creativity of our teachers. The students don't just exist- they thrive. The community is second to none. I love this school!!
I am a Holy Spirit Episcopal School alumna and a current Rice University student. I attended HSES from Primary 3 through my 8th grade year. HSES is an amazing school with so much to offer. Over the years, HSES brought me countless friends, encouragement and support from teachers, opportunities to expand my learning experience outside the classroom (through the Outdoor Education Program, Ecolink, as well as the Costa Rica Exchange Program), and the chance to grow in my faith. Holy Spirit has always felt like my home and my peers and teachers, still today, have always felt like my family. I love going back for the HSES Annual Homecoming basketball games, reuniting with other alumni, and visiting with all of my former teachers. HSES is a great school and I would recommend it to anyone.
This is a fantastic school that sets itself apart from all others in so many ways. The international community, small class size, academics, and inclusiveness are just a few wonderful things to say about this school. My children would not be who they are today without Holy Spirit.
Great school! My son's transitioning to Middle school last year was such a positive experience. Very welcoming environment, great faculty.
DO NOT SEND YOUR CHILD HERE. It will be the worst decision you make for your child's future. I attended middle school here, and after mine, and many other's terrible experiences here I am surprised this school is still in existence. Not only does the education not prepare you for ANY high school, but you will likely be far behind your peers when you do attend whatever institution you choose. In terms of socialization, this school is filled with incredibly strange kids who really don't know how to socialize, which only hurts them more when entering high school. You are also very much secluded from realistic situations because the school is so small and poorly operated. The teachers, for the most part, are absolutely worthless. They are just in it for money and don't care about your child's education. They'll give him or her whatever grade they need to get in to whatever high school they need, without actually preparing them. Overall, there wasn't a single positive part of my experience at Holy Spirit and I can name many people (including the only other person who reviewed this school) that feel the same way.
My children and grand children have gone to school here. The scholastic education is excellent, the teachers are caring, the students are well behaved and happy. The current administration is strong and moving the school in a very positive direction.
This is an amazing school that surrounds its students with individual care and attention. We are so grateful for this nurturing school!
I don't believe I can review this place! As a former student, I can tell you that it's not worth the money or mental torment. Your child will be bullied, the teachers don't give a care and will especially turn a blind eye on the more well-endowed students. Did you know that MY coach was actually a pedophile? A friend of mine even came forward about how he had been coaxed to go to his house to "play". Lots of boys (then teens) came forward and it was a huge mess. Don't go to this hole.
7 other reviews that are not currently recommended
You Might Also Consider
Center for Advanced Legal Studies
1.4 miles away from Holy Spirit Episcopal School
Online paralegal classes begin every 8 weeks. Center for Advanced Legal Studies specializes in paralegal education and training. Currently, only online paralegal classes are being offered. Paralegal Certificate and Associate of… read more
in Colleges & Universities
Kiddie Academy of Longenbaugh-Cypress
11.7 miles away from Holy Spirit Episcopal School
Barbara A. said "This kiddie academy is amazing the curriculum here is so great. The staff are so friendly & loving. The owners are very involved. My daughter has been going here since she was 3 months & now she is 15 months. All of her teachers…" read more
in Summer Camps, Preschools, Child Care & Day Care
People Also Viewed
Grace School
Primrose School of Eldridge Parkway
Duchesne Academy of the Sacred Heart
Spring Branch KinderCare
Primrose School of The Westchase District
Ashford Child Enrichment Center
Montessori Moments
Five Star Montessori
Westside Montessori
Imagine Early Education and Childcare - Cinco Ranch
Browse Nearby
Montessori Schools
Summer Camps
Swim Lessons
Indoor Playgrounds
Charter Schools Near Me
Middle Schools and High Schools Near Me
Pre Schools Near Me
Other Places Nearby
Find more Middle Schools & High Schools near Holy Spirit Episcopal School
Find more Preschools near Holy Spirit Episcopal School
Service Offerings in Houston
Letter from the Head of the School
Board of Directors
Our Episcopal Identity
Faculty & Staff
Career Opportunities
Academics Overview
Early Childhood
Primary School
Lower School
Middle School
Enrichment Classes
Cost Rica Cultural Experience
Rice Early Literacy
Service and Leadership
Admissions Process
Affordability
Inquire Now
Schedule a Tour
Financial Aid
Re-Enrollment
Life at HSES
Lunch Service
Parent Resources
Parent Teacher Organization
Booster Club
Summer Camps
Spirit Store
Social & Emotional Learning
Student Leadership
Giving at HSES
Corporate Partners
Special Events
Ways to Give

Early Childhood (3 months - 36 months)
Infants, Toddlers and Twos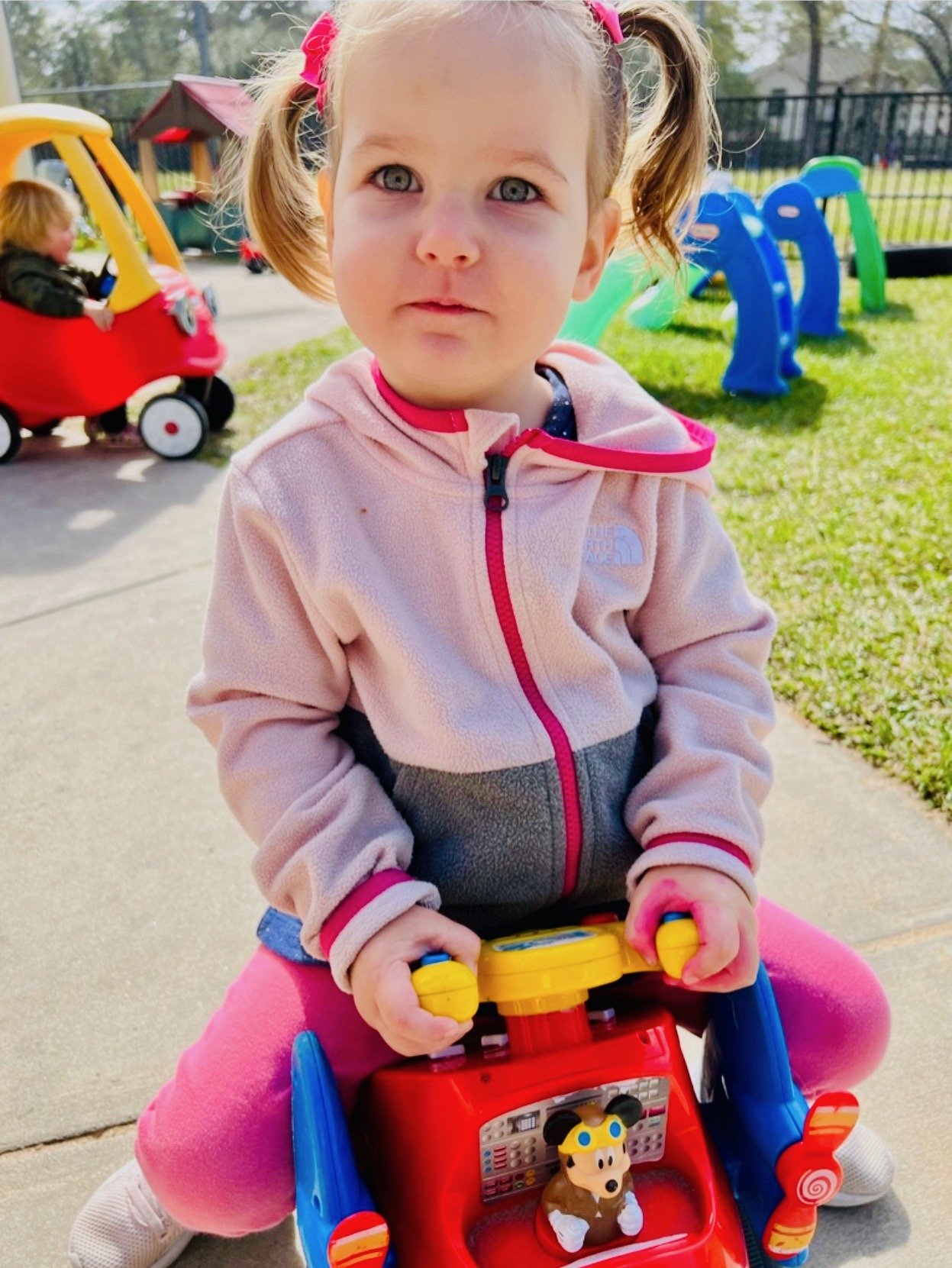 Infants (3 to 11 months)
The focus is placed on a consistent and loving responsiveness to each infant's physical, emotional, and developmental needs. Activities in the infant rooms include multi-sensory stimulation, gross and fine motor skill development, and exploratory play.
Toddlers (11 to 18 months)
Little ones in this age group are very busy learning about mobility through walking and running. The development goals in these classrooms are the encouragement of self-feeding, awareness of others, and basic vocalization skills. The classroom environment is rich with possibilities to explore through music, play, storytelling, and outdoor activities.
Twos (18 to 36 months)
Group and individual activities in the toddler classrooms center around the expansion of the children's verbal and non-verbal communication skills, as they learn to interact with their peers in a more structured environment. Reading, art, music, and outdoor play are all a part of the toddlers' cognitive, physical, and emotional development.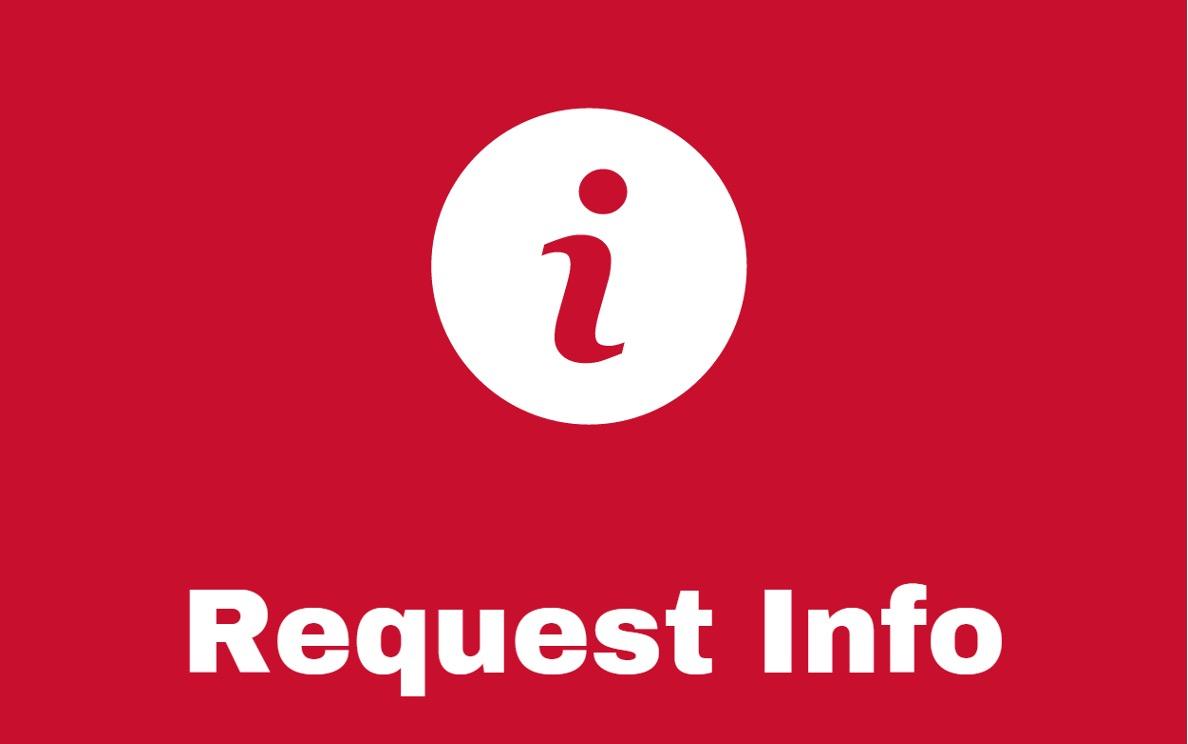 Engaging, inspiring education for infants through 8th grade in the heart of West Houston.
Free STEAM Night 2023
Undergraduate Degree Programs
Graduate Degree Programs
Courses list
Courses Details
Instruction
Online Application
Hardcopy Application
Make A Payment
Installment Payment
International Payment
Financial Information
Accreditation and Authorization
You are looking for a degree in ministry from a certified university with a strong accreditation from the top accredited agents in USA and the world.
Degree Programs
Accredited Associate's, Bachelor's, Master's and Doctoral degrees in different majors, or even for a non-degree study programs.
Holy Spirit University Course List and Descriptions for School Year 2016-2020.
Courses List
Holy spirit university, find your degree.
Holy Spirit University Courses List for School Year 2008-2010. All our courses are available in English and Arabic to cover the whole world. Read More ...
Get Started
Fill out the application in full either on-line or by obtaining a hard copy from our website and send it to our mailing address provided. Read More ...
Join Our Community
Come join us as we discover how the God of the universe knows each one of us by name. We are reaching students for Christ. Read More ...
News and Events
Tuition will increase at the beginning of 2023, message from the president and chancellor.
Holy Spirit Elementary School
From the School
Student demographics, neighborhood.
Find homes for rent or sale nearby
This section includes information about student demographics at this school.