Kaukauna Ghosts Fastpitch Softball
Kaukauna Ghosts Fastpitch is a non-profit organization founded to promote the game of softball to girls in the Kaukauna Area School District. Kaukauna Ghosts Fastpitch supports the club's youth softball teams as well as the Kaukauna High School softball program. The goal of Kaukauna Ghosts Fastpitch is to foster the athletic and personal development of our girls in a competitive, positive and fun environment. We encourage hard work, dedication, teamwork, and sportsmanship. Our families play an important role in the success of our club through their many efforts including coaching, fundraising and volunteer work.
Kaukauna Ghosts Fastpitch Is Now Accepting Registrations For The 2024 Season!
12u thru 16u - registration closed, click here to register, congratulations to kaukauna high school lady ghosts on their third consecutive wiaa division 1 state championship.
DICK'S Sporting Goods is providing all athletes and families of Kaukauna Ghosts Fastpitch with exclusive coupons, so you will always be able to save money at DICK'S Sporting Goods. These coupons are for in-store purchases only and are valid through 2023. The coupons can be printed off or displayed from any mobile device to be redeemed at the store. You can also access these coupons at any time by visiting the Kaukauna Ghosts Fastpitch website and clicking into the "DICK'S Sporting Goods Coupon" below.
Dicks Sporting Goods Coupon Link
Create an Account
SportsEngine
Wisconsin High School Sports | Wisconsin Sports Network | WisSports.net
Current section.
Related Pages
Appleton East
Appleton North
Appleton West
Fond du Lac
Hortonville
Oshkosh North
Oshkosh West
Out Of State
Badger - West
Badger - East
Capitol-North
Capitol-South
Central Wisconsin - East
Central Wisconsin - North
Central Wisconsin - South
Classic Eight
Cloverbelt - East
Cloverbelt - West
Dunn-St. Croix
East Central
Eastern Wisconsin
Fox River Classic
Great Northern
Greater Metro
Heart O'North
Independent
Lake Superior
Lakeland - East
Lakeland - West
Marawood - North
Marawood - South
Marinette & Oconto
Metro Classic
Middle Border
Midwest Classic
Milwaukee City
Milwaukee City-Zussman
Mississippi Valley
North Eastern
North Shore
Northern Lakes
Ridge & Valley
Rock Valley
Scenic Bluffs
Six Rivers - Eastern
Six Rivers - Western
South Central
Southern Lakes
Trailways-North
Trailways-South
Wisconsin Valley
Woodland-East
Woodland-West
Central Lakeshore
Dunn-St. Croix-Small
Eastern Valley
Indian Trails
Lakeland - Central
Rock Valley - South
Trailways-East
Trailways-West
Wisconsin Little Ten
Game Schedule
Player Stats
Paige Miller
Haylie wittman, skyler calmes, khloe hinkens, ava vanasten, kally meredith, hailie peters, addison race, taryn christopher, keanna jansen, anna lacount, madisen gries, willow diedrick, makenna devalk, kylee plate, lilly roehrig, kaitlyn vandehey.
Printable Version
WSN Illustrated
Boys Sports
Girls sports, coaches association partners.
This website is powered by SportsEngine's Sports Relationship Management (SRM) software, but is owned by and subject to the Wisconsin High School Sports | Wisconsin Sports Network | WisSports.net privacy policy. ©2023 SportsEngine, Inc.
Privacy Policy
Create an Account
SportsEngine
Fox Valley Association
Current section.
Spring Sports
Schedule/Standings
All-Conference
Past Champions
Related Pages
Girls Soccer
Boys Tennis
Boys Track/Field
Girls Track/Field
Kaukauna Completes Unbeaten Softball Season With Third Straight State Title
Kaukauna captured its third consecutive WIAA Division 1 softball championship and fifth in school history with a 4-0 win over Superior on June 10 in Madison.
The Ghosts finished the season 30-0 overall and extended their state-record winning streak to 81 games. Kally Meredith scored three of the team's four runs. Her sister, Karly, drove her in with the game's first two runs on a first inning sacrifice fly and a third inning double. Karly was the winning pitcher with a five-hit shutout. She struck out four and walked one.
Kaukauna reached the finals with an 8-0 win over Waterford in the quarterfinals and a 9-4 win over Oak Creek in the semifinals. In addition to winning titles the past two years, Kaukauna also won state crowns in 2010 and 2017, pushing its all-time record to 15-0 at the state tournament.
The win also continued the FVA's dominance in softball. FVA teams have won four straight titles and five of the past six. It was the conference's 17th state title in softball by six different schools. For Kaukauna, the title marked the school's 29th state championship in all sports with 16 of those coming since 2013-14.
Kaukauna Galloping Ghosts - 2023 FVA Softball Champion
2023 Softball All-Conference
This website is powered by SportsEngine's Sports Relationship Management (SRM) software, but is owned by and subject to the Fox Valley Association privacy policy. ©2023 SportsEngine, Inc.
Privacy Policy
Kaukauna Ghosts complete softball championship three-peat with shutout of Superior
MADISON − Kally Meredith's eyes filled with tears as the enormity of the situation hit her Saturday night at Goodman Diamond.
The speedy senior center fielder knew her time as a member of the Kaukauna softball dynasty was over, but it didn't end without one last state championship.
The Ghosts held off Superior, 4-0, to win the Division 1 title and punctuate a stellar run of victories at the WIAA state softball tournament. It also extended Kaukauna's winning streak to 81 games and capped a state title three-peat.
Kally, who will be heading to Florida International University to play collegiately, was emotional when asked about her favorite memory of her time as a Ghost.
"Probably this right here," she said in the afterglow of the state title as she held back tears. "Winning three state championships is insane. And being with this team — no one can take this away from us. The moment. The trophy. Nobody can take this from us.
"(They're not) even teammates, this is my family. So it's not even that I'm leaving my team. I'm leaving a family behind. I'm just so proud of them and we all love each other so much."
Kally Meredith started the scoring in the first. She reached on an error, advanced to second on the errant throw and moved to third on a sacrifice bunt from Paige Miller. Karly Meredith then drove her in on a sacrifice fly.
The Ghosts added two runs in the third, with Karly Meredith's RBI double and Paige Bodenheimer's RBI fielder's choice the highlights. A Taryn Christopher RBI single in the fifth capped the scoring for the Ghosts.
Karly Meredith was steady in the circle, scattering five hits and successfully outdueling Superior senior ace Haley Zembo. Karly finished her season 25-0.
"Watching her warming up today and I told (assistant coach Bill Huss), 'We're in good shape today.' " Kaukauna coach Tim Roehrig said. "She was spinning the ball and throwing pretty hard."
Kaukauna finished 30-0 on the season and has yet to lose a state tournament game in its program history. It was also the Ghosts' fifth state title overall (2017, 2010). It was also the first time this century two undefeated teams met for the D1 state title.
Though the Ghosts returned a strong nucleus from last year's state title team, Roehrig knew his team had to progress to an elite level by the end of the season.
Mission accomplished.
"We started the season and we knew we had a freshman, four sophomores and had a junior out there and a few seniors," Roehrig said. "We knew that we had to bring those kids up to a level and by the end we did it. This was the goal the whole time.
"Everyone asks about the streak, but the end goal was that trophy right there. And kind of showing the faith that we're a program that is going to continue to build and put quality kids on that field. Can't say enough about those kids, though. Every one of those kids loves to compete every day and that's a special thing. They love to compete."
RELATED: Freedom Irish shut out New London to win second straight Division 2 state softball championship
RELATED: Iola-Scandinavia stuns Waterloo with seven-run rally to win first WIAA state softball championship
Miller, who will be playing on Goodman Diamond next season as a member of the University of Wisconsin softball team, said the trio of state championships is something truly special.
"It means everything for this program and for me personally," she said. "It means everything. We worked our butts off for this. I was already super proud of us coming into this tournament and coming into this game.
"It's a blessing. This sport has developed us as girls. We grew up playing this sport. It's trained us. We got our butts kicked by it and it's just really, really special to be here and do it with these girls."
Superior 000 000 0 − 0 5 1
Kaukauna 102 010 x − 4 6 1
WP: Karly Meredith (7 IP, 4 K). LP: Haley Zembo (6 IP, 4 K). Leading hitters: Kally Meredith K 3 runs; Karly Meredith 2B, 2 RBI; Paige Miller 2 SH.
Kaukauna Community News
Breaking news, people and events in Kaukauna, Wisconsin
For the third year in a row, Kaukauna Ghosts softball is in the state title game
By Dan Plutchak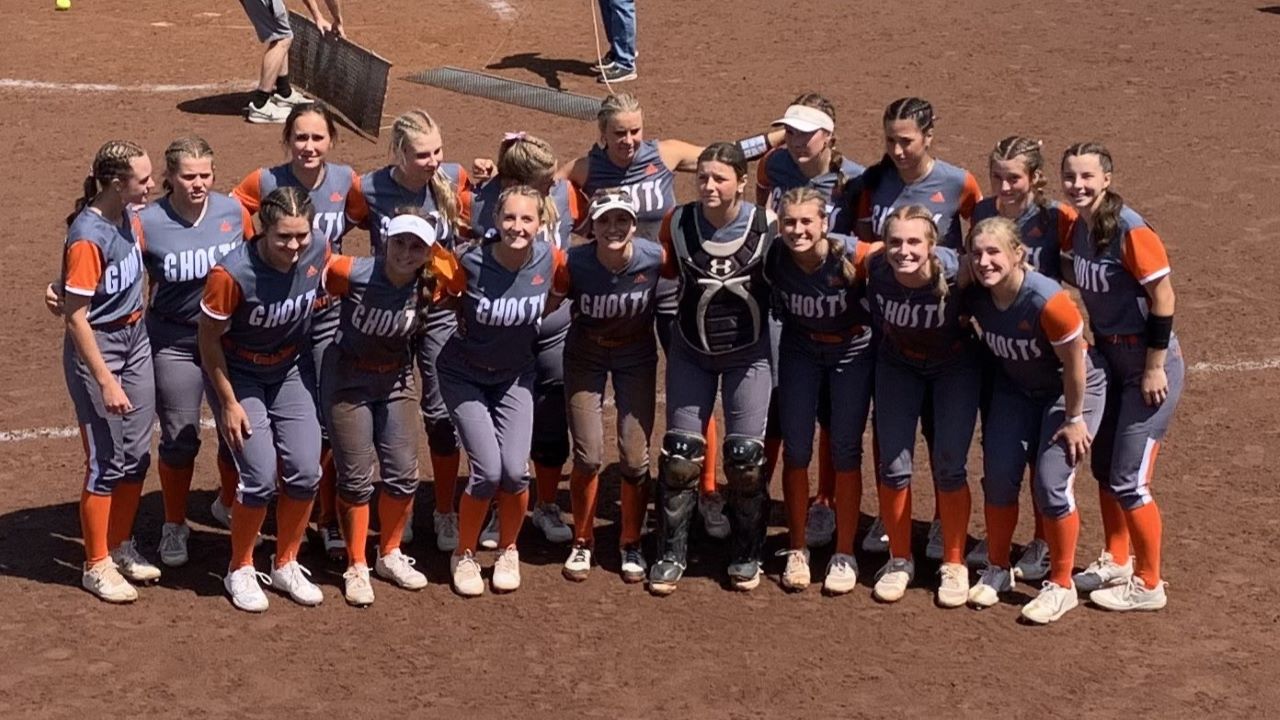 KAUKAUNA — No team in the tournament is more familiar with the championship stage than the two-time defending state champion Kaukauna Galloping Ghosts.
Riding an 80-game winning streak, Kaukauna advances to the Division 1 state softball championship game after its 9-4 win Friday over Oak Creek.
After ending the first inning tied at 1, the Ghosts exploded in the second.
After the first two outs, Kaukauna loaded the bases and forced a walk to score the first run of the inning.
A Taryn Christopher single scored two more, than a bases-clearing triple by Summer Schmidt scored three to push the lead to 7-1.
Oak Creek crept back into the game in the fifth, scoring three and cutting the Ghosts' lead to 7-4.
Ava Bloch answered in the bottom half of the sixth with a two-run home run to push the lead back up to 9-4.
Led by state Gatorade softball player of the year Karly Meredith , the Ghosts will face #2 Superior at 6:30 p.m. Saturday in the Division 1 final.
The Superior Spartans, in the tournament for a second straight season, advanced to the title game with a 6-3 win over Sun Prairie East.
The most notable of the previous experiences were when the Spartans advanced to the semifinals in 1978 and in 2022. They finished first in the Lake Superior Conference this season and blanked Stevens Point 1-0 in the Marshfield Sectional final to qualify for State.
FULL TOURNAMENT PREVIEW
TWITTER: Updates on Twitter.com/KaukaunaNews
RADIO : 1570 The Score livestream.
FINALS LIVE ON BALLY SPORTS WISCONSIN : Watch the WIAA State Softball Tournament finals on Bally Sports Wisconsin or the Bally Sports Wisconsin Extra channel. The championship games in Divisions 2-5 will air live on Bally Sports Wisconsin Extra. The Division 1 final will air on Bally Sports Wisconsin. Check local cable listings for the channel in your area. The championship finals will also be streamed live on the Bally Sports app. Register for the app and sign in with your cable or satellite authentication to stream on mobile devices. The finals can also be watched digitally on Bally Sports Wisconsin Plus through a subscription to the service. To subscribe, visit ballysportsplus.com .
Spring 2023 roster:
1, Karly Meredith, P/IF, 10
3, Chloe Herzfeldt, IF, 10
9, Grace Boyle, P, 12
12 Paige Miller, 3B, 12
14, Raivyn Rabideau, IF, 9
16, Ava Bloch, C, 12
17, Kally Meredith, OF, 12
19, Paige Bodenheimer, OF, 9
20, Summer Schmidt, OF/C, 10
22, Taryn Christopher, IF, 11
23, Jozy Ebben, IF, 10
26, Reaghan Millard, Utility, 12
29, Karlee DeGroot, IF, 11
30, Grace Schomin, P, 10
31, Hailie Peters, OF, 12
33, Chloe Fuchs, Utility, 10
39, Taylor Federwitz, C, 9
36, Sydney Kappus, IF, 12
Coach: Tim Roehrig
Assistant Coach: Bill Huss
Athletic Trainers: Ben Charles, Courtney O'Neil
Athletic Director: Nate Werner
Principal: Chris McDaniel
Superintendent: Mike Slowinski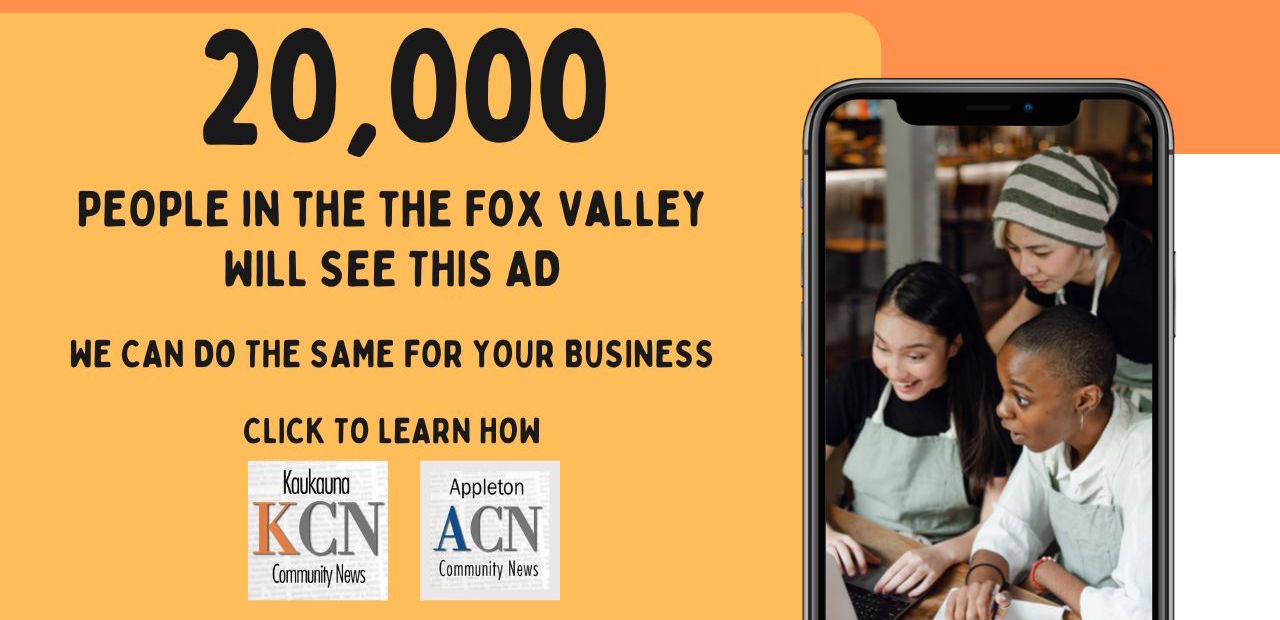 Dan Plutchak, born and raised in Kaukauna, is cofounder of Kaukauna Community News.
Related Post
Kaukauna girls, boys volleyball teams set to begin post-season run, husband dies after being detained at kaukauna home where wife found dead saturday, update: police calling death of woman a homicide; husband dies in custody, where to watch: kaukauna football takes on brookfield central in a wiaa level 1 matchup, electric city experience announces donations to local organizations, where to watch: kimberly football hosts appleton north in a wiaa level 1 matchup.