Economy & Markets
Digital Life

'The Returned' Season 2 Finale: 9 Questions We Still Have About 'Les Revenants'

What. Just. Happened? Season 2 of SundanceTV's "The Returned," also known in French as "Les Revenants," wrapped up on Saturday night. The eight new episodes managed to answer many questions that fans had from when the series premiered in 2012 – but also left viewers with a lot more.
For those who missed the final episode of the second season, it was revealed that Victor (Swann Nambotin) had returned to his adopted father following the home invasion that killed his adopted mother and brother. His father kept his secret for 35 years before he had a heart attack – and that was the day that the others returned.
Lucy (Ana Girardot) told Victor it was up to him to help the others, but in the end Victor chose to save Julie (Céline Sallette). He managed to change the future and reimagine a happy life for him and the woman who took him in. But there was a twist. It was also revealed in the finale that Adèle (Clotilde Hesme) and Simon's (Pierre Perrier) infant son was just like Victor. And while it's not exactly clear what Victor is, the episode ended with Victor looking shaken as he hears the sound of a baby cry. The camera cuts away to show Lucy dropping the baby on the doorstep of what appears to be the house she previously stayed in with the other returned.
Now that Season 2 of "Les Revenants" is over, these are the questions we're left with:
1. What happened to Adèle and Simon?
Adèle somehow got changed into a white dress while in the cave, and her final scene with Simon looked as if they finally got married. Was the scene to symbolize that they finally found peace? But how did she get changed? Did she die and become one of the returned?
2.How much time passed?
The last few moments of the finale showed Victor on the beach with Julie – but how much time passed between then and when Julie fell into the sinkhole?
3. What about the baby?
We know that Lucy dropped the baby off outside a home, but was it because she grew tired caring for the infant? And is it important to know who is now caring for the baby? The episode only identified the man as Olivier, and didn't give a name for his wife.
4. What happened to the Segurets?
Claire (Anne Consigny) and Jérôme (Frédéric Pierrot) seemed to finally be OK after saying goodbye to Camille, but fans don't know if things stayed that way. And whatever happened to Chloé (Brune Martin)? Did they just take her in?
5. Who was the deformed man in the cave?
A man with melted looking skin took Adèle's hand in the cave – but then we never saw him again! One Reddit user thinks that the deformed looking man was Thomas, whose body decomposed after being in the lake. The theory is that he was leading Adèle to Simon as a way to show his acceptance.
6. Does everyone still have their memory?
The returned disappeared and the sinkhole filled with water. Does that mean that nothing ever happened? It would be interesting to see if Victor's decision to change Julie's future resulted in him erasing all of this from everyone's memory.
7. Will Victor start aging?
Now that he's living with Julie, is Victor going to start aging like a regular child? We know that he didn't when he was staying with his adopted father, but now he's living a life out in the public and not really keeping his existence a secret.
8. Will the baby start aging?
And on that note – if the baby is like Victor, does that mean he will not age? I kind of feel bad for the people that Lucy abandoned Nathan with if they have to change diapers every day for the rest of their lives.
9. Who/what is Lucy?
What exactly is Lucy? And what is her job? She was essentially in charge of leading all the returned, but then passed the job off onto Victor. She didn't disappear like the others, which means that she must somehow be like Victor.
What questions do you still have after "Les Revenants" Season 2 finale? Tweet @AmandaTVScoop .
© Copyright IBTimes 2023. All rights reserved.

India Plans To Send Man To The Moon By 2040, Set Up Space Station By 2035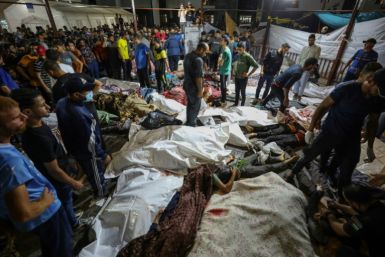 Gaza Hospital Blast: Those Responsible Should Be Held Accountable, Says India's Modi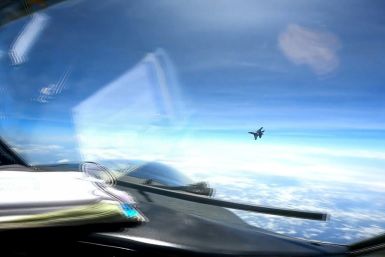 China Slams Canada For 'Illegal Intrusion' After Ottawa Calls Out 'Reckless' Interception Of Military Plane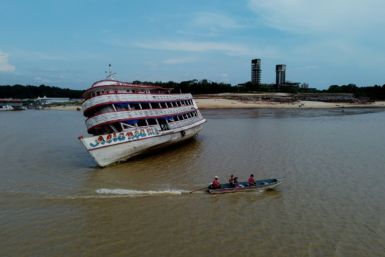 10% Of Dolphins Killed As Amazon Drought Hits Lake: Study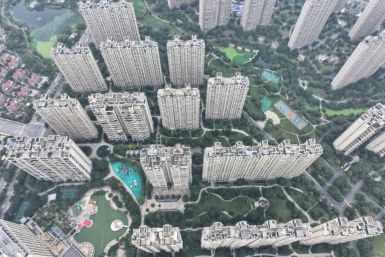 China Says Third-quarter Economic Growth Slowed To 4.9%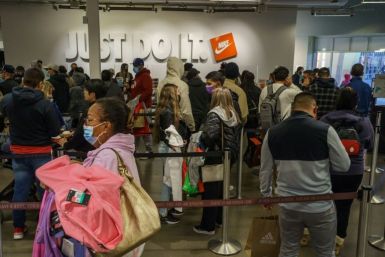 Retail Sales Jump In September, Beating Expectations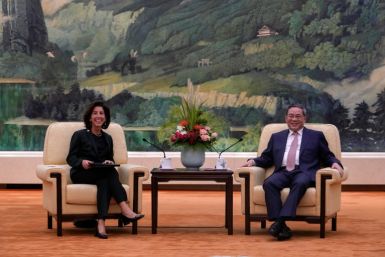 US Tightens Curbs On AI Chip Exports To China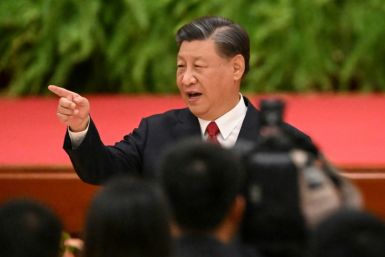 China Using Influence To 'Gain Acceptability' For Taliban With Invitation To BRI Forum: Expert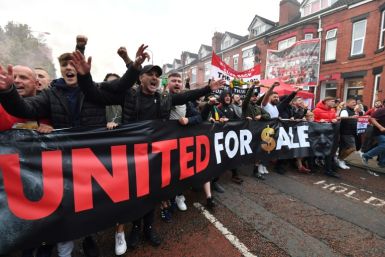 Man Utd Sale Saga Leaves Fans With More Questions Than Answers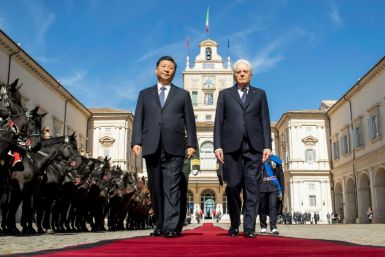 Ports, Railways, A Naval Base: China's Belt And Road In Five Projects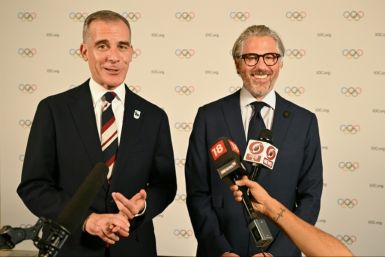 US Ambassador To India Backs Cricket To Hit LA Olympics For Six
'The Returned' Season 2 Review: Haunting French Horror Finds New Twists
'Les Revenants' returns as tense as ever, with an even deeper look into the mythology of Le Horde.
Halt: If you haven't watched Season 1 of The Returned , it's streaming on Netflix and is only 8 episodes; get on it! And if you watched Season 1 of A&E's version , here's a guide  to who's who in the French series, as well as a Season 1 catchup.
No international TV series really reaches big-time status in the U.S. without getting a (typically ill-fated) American remake. The Returned (titled Les Revenants in France, airing with subtitles here on SundanceTV) got its own American version on A&E last year, and while it was by no means terrible, it failed to conjure the original's haunting atmosphere and Alpine-set predestination of horror. And despite The Returned dealing with the resurrected dead who appear healthy and normal and don't want to eat anyone's flesh, it most certainly is a horror series.
For those keeping count, The Returned started off as a movie in France ( They Came Back ), became a book, and then a TV show ( Les Revenants ), which was remade into two American series: one loosely based on it ( The Returned , U.S. edition), and one so loosely based it almost doesn't warrant a real comparison ( Resurrection ). Still, none have yet touched Les Revenants ' visual heights and emotional depths, with a simmering soundtrack by Mogwai that augments its foggy uncertainties.
In Season 1, The Returned (by which I strictly mean Les Revenants from here on out) introduced a young girl, Camille ( Yara Pilartz ), who was killed in a bus crash several years before. She came home, shocking her family and the town, and appeared to be the first of many formerly dead citizens coming back and looking to reconnect with their old lives. The season drew out the question of whether or not these returned peoples were good, evil, or something else. They aren't ghosts ( Adèle , played by Clotilde Hesme , ends up getting pregnant after sleeping with her formerly dead fiancé, Pierre Perrier 's Simon), but they also don't seem to know what they are, or why they are back.
The first season's finale ended with a deluge of water and supernatural events, including the disappearance of a great number of police officers attacking the safe house Helping Hand, where many of the returned were holed up. In that aftermath, there was a divide, as a huge number of "Le Horde" separated themselves from the living, with a few (like Camille's mother Claire, played by Anne Consigny , and Céline Sallette 's Julie) choosing life among the dead on the other side of the flooded town.
It was a strange and confusing way to end what had otherwise been a very thoughtful, surprisingly realistic, and slow-burning season, and how the show planned to continue was its biggest lingering question. But while Season 2 takes a little while to get going, it does reasonably find a way to incorporate that mythology, and even expands upon it to deliver far more frightful teases than Season 1, in a more overt manner.
But Season 2 also feels far more scattered, which impacts its emotional strengths. In the first season, each episode focused on a new returned person, enriching the story and building to its final fever pitch. Season 2 also introduces new returned figures, but the additions leave little time for a focus on Season 1 favorites. Lena ( Jenna Thiam ) is mostly reduced to storming around in a huff, angry at her father Jérôme ( Frédéric Pierrot ), who has been developing conspiracy theories. Pierre ( Jean-Francois Sivadier ) is running Helping Hand now as a cult with mixed motivations, and many of the new returned are having trouble adjusting across the newly-formed lake. But the major focus of the first few episodes is Adèle 's half-zombie baby, who she at first rejects, fearing his powers and the part he may play in these dark happenings.
Where the new season shines, though, is in the gathering of its mysteries. A new specialist, Berg ( Laurent Lucas ), is brought in to investigate the flood, but seems open to exploring some of the town's more supernatural aspects (with the dead now in hiding, the living are also divided among those who believe people have returned and those who do not). But on the other side of town, more and more people are returning, and they seem more like traditional zombies than the first batch did. Standing starkly still or piling into rooms, silently staring into nothing (or worse, at you), it feels like they are gathering for something. And there is no escape -- those trying to leave their enclosure are often surrounded and beaten and made to stay.
It's clear that some lines have been drawn among the returned, even though the rules are not the same for everyone. And while young Victor ( Swann Nambotin ) remains one of the darkest figures among the dead, Serge's ( Guillaume Gouix ) newly-returned father Milan ( Michaël Abiteboul ) has been cryptically postured as the most brutal figures of the town's past, and a new threat to both the living and the returned. In these ways, the series feels like it's marching towards a war, although it's not clear what the factions will ultimately be.
Though The Returned 's new season isn't as instantly engaging and mesmerizing as its first, it has found ways to still ground its story in the realm of heightened reality, making it that much more frightening. Though we don't know what the returned are back for or looking to do yet, most of the show's brutality comes from the living, or the pasts of those who are back. There is violence and chaos, but mostly, The Returned is as incredibly quiet and languidly-paced as ever. Still, Season 2 feels in many ways like a reset, even for the show's lead characters. The events of the Season 1 finale and everything since has changed them, often significantly, and though it takes a little while for fans to orient to this altered world, the events in it portend another complex season full of mystery and terror.
Rating: ★★★★ Très génial — Bonne télévision
The Returned Season 2 premieres on SundanceTV Saturday, October 31st at 10 p.m.
'The Returned' Season 2 finale review: 'Les Revenants'
As evidenced by the amount of question marks I've used over the past seven reviews (current tally: 33), you haven't been reading reviews of The Returned each week, so much as watching me try to stretch my feeble mind around what has happened in an episode of The Returned , with phrases like 'a strong performance from…' dropped in just to make it sounds like some critical thought has been applied.
But here we are at the finale!
Surely everything will be explained and I can sound like something other than a gibbering tongue with access to a keyboard? (34 and counting). Well, yes. Mostly. Sort of.
As you probably expected it to, 'Les Revenants' demonstrated everything brilliant and maddening about The Returned. There was great, gory horror of the highest order, watching Audrey feasting on her dead mother's entrails; moments of tremendous emotional poignancy, such as Victor reuniting with Julie; and of course, some brilliant and maddening answers. Answers that only helped turn up further questions.
And the ultimate brilliant and maddening answer is this: everyone returning was all Victor's doing.
Turns out little, heavy-breathing, Victor – himself an unexplained undead anomaly – called his dad back from the dead, and in doing so resurrected a horde of others as a side-effect. A little boy making a wish and getting it, and all the collateral damage that comes with it. Looking at the show from that angle it becomes twisted fairytale.
As a reveal, it's not a terrific justification for sticking with the show for two seasons. But given that the personal storylines have been strong, the characters universally well-drawn, the scripts tight in isolation, and the cinematography gorgeous, what further justification do you need to watch The Returned ?
It seems that the big theme of The Returned 's finale is the same as it was at the very beginning of it's first season: acceptance. Except it's flipped on its head. At the beginning, when people were walking back into homes and lives and Lake Pubs, it was all about accepting people back who you'd become adjusted to being dead. Now, at the end, it's all about accepting that you have to let them go again, and come to terms with a second grief.
The Segurets manage to do it with Camille, though it's heart-wrenching to watch (Jenna Thiam as Camille's twin, Lena, is the thoroughly effective main conduit of the anguish). Pierre manages to accept that he's a massive cowardly shit and has been wrong about everything. Toni accepts he's one of the horde, while brother Serge accepts his self-imposed punishment to stay away from the rest of the returned and rot away in the underpass he plied his dreadful trade. Even Adele gives in and realises she
The only person who can't accept letting go is Julie. She's willing to die for Victor, and she does – throwing herself into the big hole, just as he dream-predicted. But just as he did with his father, Victor resurrects her. The rest of the horde vanish (they turn to water?), presumably because his attention is now focused on her rather than them. Honestly, as with so much of the show, it's wide open to speculation.
There are still questions aplenty – did the horde of returned turn to water? Who was that Deadpool lookalike Julie encountered in the cave? Was it Simon and is that what happens to the people who stray from the horde for too long? What about the others in the cave, who Lucy referred to last week? Is baby Nathan, abandoned on a doorstep, destined to be the new Victor?
We're at 40 question marks now. Perhaps a few rewatches will clear some of them up and give some more brilliant, maddening answers.
Or maybe there'll be a third season to answer them and create brand new questions. Creator Fabrice Gobert did say he'd like a third run, but that was way back in the mists of 2013. You may as well say he said it in 1867 for all that means. Minds have likely been changed since then.
Season 2 is the right time to end the show and you get the feeling it knows it, by leaving us on a point that's as neat and transparent as The Returned is ever likely to get. By the end everyone appears to have found their place in this strange world. And as perturbed as Victor may be by baby Nathan, even he gets a happily ever after with Julie and Ophelie on an abominably pebbly beach. Of all the weird things to have happened perhaps the weirdest is seeing someone happy in this show. I think it may be a season first.
So what's the audience's place in all of this? A satisfied viewership? Not entirely, but you've probably come to accept that that was always going to be the case. The Returned has always been about the characters rather than the mystery, and it stood by that admirably.
Chances are that meant it left you a little dazed and confused, but overall happy. That's how it felt after watching the first ever episode of The Returned . Maybe it's only fair that's how it should feel to leave it.
Aired at 10pm on Friday 4 December 2015 on More4.
> Buy Season 1 on DVD on Amazon.
What did you think of Season 2's finale? Let us know below…
> Follow Rob Smedley on Twitter.
The A.V. Club
The Takeout
The Inventory
Forget the explanation and embrace the emotion of The Returned 's season finale
It became apparent at the midpoint of season two: With the revenants still in hiding and the living in various states of distress, it was suddenly very, very important to the characters of The Returned that they not be left alone. The sentiment is all over " Virgil ", and the notion of isolation as the ultimate level of hell only intensified as the final episodes rolled out. Milan got a watery form of solitary confinement. Julie found herself living by herself in an abandoned hospital wing. Victor had a nightmare of being alone on the seashore, his guardian angel tending to someone else. Pierre was the last living member of The Circle ; The Circle's actions left several children orphaned.
Loneliness is the scariest monster under The Returned 's bed, and it's also a fundamental component of the show's grieving process. To survive is to be left alone. The characters can choose to be with others who've also been left behind (and often do), but not without first accepting that they're on their own.
And if you can embrace this aspect of the show's vision, then you can accept the somewhat nonsensical explanation "Les Revenants" offers for why the dead have risen: Victor did it. Blessed with a second sight, but cursed with an inability to intervene, le petit garçon watched over the town from the Lewansky's second story for 35 years. Until: Unforeseen calamity struck. When Mr. Lewansky collapsed in his home, Victor was there. We already knew that his hospitalization coincided with the strange occurrences within the town; "Les Revenants" reveals that the hospitalization was one of those strange occurrences. Fearing that he'd been left alone for good, Victor prayed that Mr. Lewansky would return—and he brought the spirits of all the town's other unfortunates back with him.
On the one hand: This big finale reveal weakens the mystique of the series. It offers concrete, conclusive evidence for why the dead came back to life, and robs the mass resurrection of far-reaching significance. If you're watching The Returned from the "no answers, please" perspective, or taking a Pierre-like "answers, please—but they better be apocalyptic" view, this is pretty disappointing. You've been waiting two years to find out that this whole TV show happened because an immortal elementary schooler made a wish to save his adoptive father.
But what "Les Revenants" reminded me of was the feeling I had when I first watched " Camille " in the fall of 2013, when The Returned looked like a more intimate rejoinder to other zombie apocalypse series, by way of "The Monkey's Paw." To know Victor caused all this undercuts some of the things I loved about that first season (which, full disclosure, I was much more enthusiastic about than this second season), but it also brings things full circle to the "Be careful what you wish for" vibe of the opening episodes. Think back to Sandrine in that very first scene at The Helping Hand, where Constance Dollé makes it seem like she'd give anything to see Audrey again. Then think about what Sandrine actually gave in order to be reunited with her daughter, in a tableau that comes as close as this show ever has to straight-up Night Of The Living Dead reenactment .
Judging a whole series for the sins of its last episode is an unfortunate symptom of modern TV fandom; it wasn't that long ago that a series finale was just another episode in a show's run. I don't know if "Les Revenants" will be the last hour of The Returned , but it certainly feels that way. What I do know is I'd hate to see the reputation of the show tarnished because some viewers object to the second season's "that meddling kid" resolution. And I understand those objections! I even voiced them a few paragraphs ago!
It'd be a shame for that to happen because "Les Revenants" isn't all about that reveal, either. "Les Revenants" feels like a finale because it's so good at putting a fine point on what had kind of become a big jumble of storylines throughout season two. It feels conclusive in all the right and most satisfying ways, delivering emotional blow after emotional blow, as characters either say farewell to one another or greet the next phase of their lives. For the revenants, that means an acceptance of being part of the crowd, as little clusters of the dead emerge throughout the crowd to claim their own. Though Camille must leave her family, she'll never truly walk alone—as illustrated when the crowd parts to show her holding hands with Virgil. There's tremendous power in physical contact in "Les Revenants," be it that full-bodied embrace Julie gives to Victor when he finds her in the cell, or Lucy planting a kiss of gratitude on Alcide. Even something as simple as Adèle taking the hand of the cave-dwelling revenant packs a punch.
There are plot mechanics that must be served in the finale, but it's not at the expense of emotion. There's such feeling present when the Segurets let go of Camille (all over again); foregoing the Segurets' tears, Berg's goodbye with Etienne is a marvelously understated echo of that scene in the woods. "I need you," says the son. His father reaches out, touching Berg's face with his right hand. "I don't know who you are," he replies. "You should forget me." He won't: Memory is how the revenants stay alive when they're not revenants.
Even some of the expository material reaps emotional rewards. When Camille checks the abrasion near her collarbone, it's mentioned that the wound is caused by being away from other revenants. That explains what was happening to Audrey and Toni while they were in Helping Hand captivity; it also explains what's going on with Serge near the end of "Les Revenants." He won't be joining the others in the woods—he's chosen to stay in the tunnels and atone, a red badge of courage marking the consequences of his decision.
And even with the biggest question of the series answered, "Les Revenants" lets some mysteries be. Victor and Lucy are locked into some sort of yin-and-yang relationship, the true nature of which remains unclear. She arrived in town 36 years ago looking for him, and their scenes in the finale are charged with a grave understanding only they share. Swann Nambotin and Ana Girardot won't be able to play ageless clairvoyants forever, but if a third season of The Returned comes to pass, I can see their characters still having some sort of connection to the story. After all, even in his seaside reverie with Julie and Ophélie, Victor can still sense Nathan, who, if Victor's words to Julie are any indication, may one day perpetuate the cycle depicted in The Returned 's two seasons.
Should that happen, "Les Revenants" makes it feel like Nathan would only do it by choice. That's the real revelation of the finale: Not that Victor caused the return, but that he chose to cause it. He was always at the scene of a tragedy by choice, just as he chooses to change his and Julie's fates, and just as the revenants choose to be with their own kind (or wither away on their own). Adèle chooses to trust Simon, and they're both rewarded with the matrimonial moment they never got 10 years ago. Earlier in the episode, Etienne expresses regret for not choosing to listen to Victor's warning about the dam; that regret resounds through his last words to Victor at the edge of the sinkhole: "If you want, you can change things." This is the ending The Returned is giving us (for the time being, at least)—we can chose to not let it shatter our affection for a one-of-a-kind TV work.
International edition
Australia edition
Europe edition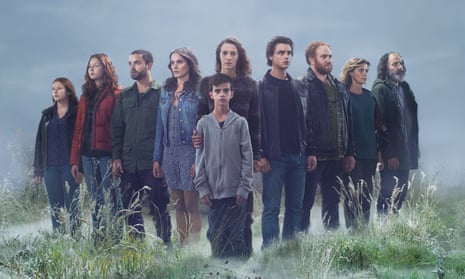 The Returned recap: season two, episode one - L'Enfant/The Child
Season 2 of The Returned opens with an episode that moves the story on, while keeping everything just as enigmatic as the first series
An ambulance winds around a familiar-looking road. In the back, a pregnant woman we know as Adele lies bleeding and clearly distressed. "Relax," a paramedic tells her. "We're nearly there." The woman glances out of the window: the dam has given way to forest, the road's smooth tarmac has become rocky and uneven. "What the hell is going on?" asks the ambulance driver, clearly surprised by this change of scenery. The ambulance presses forwards, its headlights peering tentatively into the thick forest, but there's no road to speak of at all now, just a dead end. The woman's stomach begins to gurgle and pulsate. She gasps with pain, and blacks out.
Rebonjour , The Returned. How we have missed your enigmatic ways. It's been over two years since we last paid a visit to the chilly Alpine town where the undead roam the streets and it's never not dusk. That's an absence that, in the quick-turnaround word of TV, is one of Chinese Democracy -like proportions. Indeed, if you want a sense of just how much the world has moved on since The Returned was last on our screens, consider this: on the same day that the show first aired on British TV, a whistleblower named Edward Snowden revealed that he was the person who leaked classified information from the NSA. (And that's just British screens: in France there was a gap of three years between Les Revenants' first and second seasons. )
Given just how long it has been, you might well expect L'Enfant to gently ease the viewer back into the Returned's beguiling world, dropping in the odd reminder or flashback here and there to help us get us back up to speed. Not a bit of it. This is an episode heavy on ambience and ambiguity, and low on actual answers. It's a Gallic two fingers up to the notion of spoon-feeding your audience. Which is fair enough, really; the Returned would be a lesser show if it resorted to shoehorning huge chunks of exposition or telegraphed plot points into its wonderfully sparse and opaque style of storytelling. I just worry that audiences might struggle to regain their appetite for this sort of slow-burn mystery: already ratings in France are dramatically lower than for season one. Here's hoping there's more of a hunger for it in the UK.
'I'm from around here'
Six months have passed since the flooding of the town and the disappearance both of "the horde" of revenants and the gendarmes who confronted them outside the Helping Hand. Not much it seems has changed in that time – the town remains underwater, those people still haven't been found – but the troubling goings-on in Returnedville have at least caught the attention of some outsiders. The military have swarmed upon the town, placing it under lockdown. Meanwhile, a specialist by the name of Berg has arrived to try and figure out just what caused the flood.
Already, I have my doubts about Berg. It's clear that he knows more about the situation in the town than he's letting on. The fact that he comes from the area is obviously a red flag, and there's something equally fishy about him claiming to have a new lead on the reason for the flood, but refusing to divulge it, even to the military. Indeed, with the spotlight of suspicion on Berg, every small detail seems telling. Is there something suspicious about the fact that he arrived in the town early than scheduled? ("I made good time," he tells the army sergeant.) And was that a knowing glance between Berg and Pierre when they met at the hospital later on? It looked like mutual loathing to me.
'I don't want it to come out'
Talking of mutual loathing, Adele and her unborn zombie baby don't look to be getting on terribly well, do they? In fact, both of them seem to be trying their damndest to do the other harm: Adele going as far as hurling herself down a flight of stairs to abort her child; the child violently kicking, causing violent contractions and – most worryingly of all – growing to a uncommonly large size in Adele's stomach. So large, in fact, that Adele is, according to her doctor, about to go into labour after only six months. I can't see this ending well.
'It's started again'
Adele's child is not the only new revenant in town. Audrey, another victim of the coach crash that killed Camille, has returned. As has Serge's brother Toni, who took his own life at the end of the last series, and, most intriguingly, Victor's mother, who is reunited with her son here. "It's started again," says Lucy the barmaid, who we earlier saw transporting more revenants across the flooded section via rafts to the deserted side of the town. Clearly we have another influx on our hands, but why now?
On the other side of the water the handful of people who didn't flee the town when the water came - notably Lena and Jerome – continue to search forlornly for the lost loved ones. "The dead are the living and the living are the dead", was how creator Fabrice Gobert described the tension at the centre of The Returned , going on to suggest that grief is itself a kind of death. Certainly, that tallies with what we see here: Lena spends her days in a soul-sapping cycle of going to and from the military barracks to ask for news of her sister and mother. Jerome, if anything, is in an even worse way, sporting a beard that screams "depression" and not even bothering to communicate with the daughter he is actually able to speak to. Is there any way to break this bleak cycle?
Notes and theories
For anyone who missed it, here's Gabriel Tate's excellent on-location piece for this second season of the Returned .
Victor's been drawing some more unpleasant pictures – this time of pregnant women with giant, distorted foetuses in their stomachs. A reference to Adele and child, perhaps?
Great to hear Mogwai on soundtrack duties again.
Why are the horde acting menacingly to Camille and Audrey? Claire told Audrey to keep quiet in their house "otherwise they'll come".
What was that creature Audrey briefly glimpsed in the forest? And was it the same thing that devoured the deer in the town centre?
More bad news for those still living in the town: the terrible American diner is the only restaurant still open.
The Returned
The Returned: episode-by-episode
Episode recaps
Most viewed
Log in or sign up for Rotten Tomatoes
Trouble logging in?
By continuing, you agree to the Privacy Policy and the Terms and Policies , and to receive email from Rotten Tomatoes.
By creating an account, you agree to the Privacy Policy and the Terms and Policies , and to receive email from Rotten Tomatoes.
Email not verified
Let's keep in touch.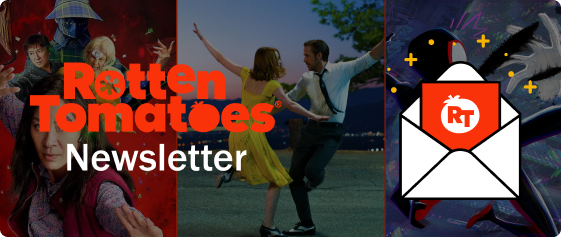 Sign up for the Rotten Tomatoes newsletter to get weekly updates on:
Upcoming Movies and TV shows
Trivia & Rotter Tomatoes Podcast
Media News + More
OK, got it!
Movies / TV
No results found.
What's the Tomatometer®?
Login/signup
Movies in theaters
Opening this week
Coming soon to theaters
Certified fresh movies
Movies at home
Netflix streaming
Amazon prime
Most popular streaming movies
What to Watch New
Certified fresh picks
Killers of the Flower Moon Link to Killers of the Flower Moon
The Royal Hotel Link to The Royal Hotel
The Burial Link to The Burial
New TV Tonight
The American Buffalo: Season 1
Scavengers Reign: Season 1
Upload: Season 3
Wolf Like Me: Season 2
Everyone Else Burns: Season 1
Rick and Morty: Season 7
Neon: Season 1
Bosch: Legacy: Season 2
Billy the Kid: Season 2
Living for the Dead: Season 1
Captain Laserhawk: A Blood Dragon Remix: Season 1
Most Popular TV on RT
The Fall of the House of Usher: Season 1
Sex Education: Season 4
Goosebumps: Season 1
Lessons in Chemistry: Season 1
Gen V: Season 1
Loki: Season 2
Lupin: Season 3
The Haunting of Hill House: Season 1
Our Flag Means Death: Season 2
Top TV Shows
Certified Fresh TV
Most popular TV
Certified fresh pick
Lessons in Chemistry: Season 1 Link to Lessons in Chemistry: Season 1
All-Time Lists
Binge Guide
Comics on TV
Five Favorite Films
Video Interviews
Weekend Box Office
Weekly Ketchup
What to Watch
All Blumhouse Horror Movies Ranked
Alfred Hitchcock Movies Ranked
What to Watch: In Theaters and On Streaming
Celebrating Hispanic Heritage
Is the Latest Daredevil Shake-Up a Sign Marvel TV Will Be 'Born Again' — Again ?
TV Premiere Dates 2023
Trending on RT
Shop Rotten Tomatoes
TAYLOR SWIFT | THE ERAS TOUR
Killers of the Flower Moon
The Fall of the House of Usher
Home > The Returned > Season 1
The Returned (2012)
The Returned
What to know
Critics Consensus
A pleasant change from typically gory zombie shows, The Returned is a must-see oddity that's both smart and sure to disturb. Read critic reviews
Where to watch The Returned: Season 1
Buy The Returned: Season 1 on Vudu, Amazon Prime Video, Apple TV.
You might also like
Rate and review.
Super Reviewer
Rate this season
Oof, that was Rotten.
Meh, it passed the time.
It's good – I'd recommend it.
So Fresh: Absolute Must See!
What did you think of this tv season? (optional)
You're almost there! Just confirm how you got your ticket.
Step 2 of 2
How did you buy your ticket?
Let's get your review verified..
AMCTheatres.com or AMC App New
Cinemark Coming Soon
We won't be able to verify your ticket today, but it's great to know for the future.
Regal Coming Soon
Theater box office or somewhere else
By opting to have your ticket verified for this movie, you are allowing us to check the email address associated with your Rotten Tomatoes account against an email address associated with a Fandango ticket purchase for the same movie.
You're almost there! Just confirm how you got your ticket.
Air date: Nov 26, 2012
In a small mountain community, two local people - teenager Camille, and Simon - who both died years earlier, suddenly re-appear at their homes.
Simon approaches Adèle, but Thomas finds out about his "return"; Camille is unable to fit back in to her family.
Air date: Dec 3, 2012
Camille invents a new identity for herself as "cousin Alice"; Adèle finally accepts that Simon has returned.
Camille's new identity as Alice is a success; Lena's scar continues to grow, as her energy wans.
5. Serge and Toni
Air date: Dec 10, 2012
After coming out into the open, the dead seem unable to resume their normal lives.
A power cut hits the town and Pierre forms a community around Camille.
Air date: Dec 17, 2012
Various clans begin to emerge In the town's ever-more-chaotic environment.
8. The Horde
Relations become strained between the living and the dead.
The Returned: Season 1 Photos
Tv season info.
Genres: Drama, Fantasy, Horror
Network: CANALPL
Premiere Date: Nov 26, 2012
Cast & Crew
Yara Pilartz
Jenna Thiam
Frédéric Pierrot
Anne Consigny
Jean-Francois Sivadier
Pierre Tissier
Pierre Perrier
Simon Delaitre
Clotilde Hesme
Adèle Werther
Samir Guesmi
Céline Sallette
Julie Meyer
Swann Nambotin
Louis Levanski `Victor'
Alix Poisson
Guillaume Gouix
Grégory Gadebois
Ana Girardot
Lucy Clairsene
News & Interviews for The Returned
50 Fresh Scary Movies and TV Shows to Watch on Netflix
8 TV Shows You Should Be Binge-Watching This Month
Weekly Binge: The Returned
View All The Returned News
Critic Reviews for The Returned: Season 1
Audience reviews for the returned: season 1.
One of the best single seasons of television I have ever seen. Season 1 is a masterpiece. It's as close to perfect as you can get in a full season of TV. Season 2 is great as well, It just leans a bit more into weirdness (in a good way) leaving a lot open to interpretation which might not be everyone's cup of tea. Can't recommend this show enough.

This show has such great reviews I went in with far too high of expectations. Les Revenants is beautifully filmed TV series with excellent visuals, and overall good acting, but there is little substance beneath the style. It is like the creators had a lot of ideas for cinematically striking scenes and put them all in a blender. I enjoyed it until about halfway through, when I started to realize the series was going nowhere. The character development was stagnating. Each episode introduced new puzzling elements that were never resolved, and often not even mentioned again. By the end what was billed as "not your average zombie show" had devolved into exactly that, with a creepy demon-zombie-leader causing havoc with no justification. I believe shows can be character-driven, or plot-driven, or even theme-driven (though this one is hard to pull off), but they can't be "none of the above." Les Revenants is... cinematography driven? At least, that's the strongest aspect of the show. It has neither well-developed characters, nor a satisfying plot, nor anything in particular to say. Unfortunately, good cinematography alone does not make for a good show.
An original take on the undead, which gets progressively creepier and more interesting
Destept la inceput dar nu prea stie ce sa faca la final
Super entertaining! Great sceneries, scenario is quit good and grasping ! Loved it!
Most horrible show i saw in recent times. All the characters are constipated and logic is thrown out the window. Avoid such shows.
Intriguing to start with but ends up being lots of random weirdness that is never explained. Not worth starting.
Fucking hell. I think the first series is the best tv show of all time. It's beautiful and interesting and so sad. There's never been anything made like it and I don't think there ever will be again. It's perfect mystery. Stop at the end of series 1 though and just accept you'll have questions unsolved. And why not eh? What the hell is the universe after all....?
Really good looking show and scenery, such a creepy vibe. Found the ending a bit meh but the build up was pretty decent. The soundtrack is top notch.
Original take on returning from the dead. Love it but very complex and leaves a lot of questions. :)
Movie & TV guides
Rotten Tomatoes Gifts Cards
RT Podcasts: Rotten Tomatoes is Wrong
Rotten Tomatoes: The Card Game
What to Watch - In theaters & streaming
The Returned (2012)
TV-MA | Drama, Fantasy, Horror, Mystery

Les Revenants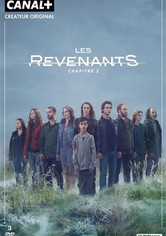 Regarder maintenant

Streaming in:
Regarder Les Revenants streaming - toutes les offres VoD, SVoD et Replay
En ce moment, vous pouvez regarder "Les Revenants" en streaming sur Canal+ .
Nouveaux épisodes
S2 e8 - les revenants, s2 e7 - étienne, s2 e6 - esther.
Dans une petite ville de montagne, plusieurs personnes mortes depuis des années reviennent à la vie: Camille, une jeune adolescente qui a succombé dans un accident de car; Simon, un jeune homme décédé dans un accident de voiture; Louis alias Victor, un petit garçon qui a été assassiné par des cambrioleurs; et Serge, un tueur en série. Ils tentent de reprendre le cours de leur vie alors que d'étranges phénomènes apparaissent: coupures d'électricité, baisse du niveau d'eau d'un barrage, scarifications sur le corps des vivants et des morts…
Videos: Trailers, Teasers, Bandes-annonces
Pays de production
Réalisateur, bundle offers, ca pourrait aussi vous intéresser.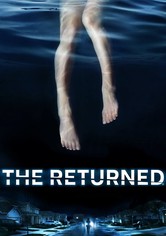 Prochaines séries populaires
Prochaines séries de Mystère & Thriller
Summary People long dead return to a small town including a 15-year old girl (Yara Pilart) killed in a car accident four years ago, a groom (Pierre Perrier) who committed suicide ten years ago, a young murdered boy (Swann Nambotin), and a serial killer (Guillaume Gouix) in this French drama (known as Les Revenants).
All Seasons
Anne Consigny
Claire séguret.
Clotilde Hesme
Adèle, adèle werther.
Frédéric Pierrot
Jérôme, jérôme séguret.
Céline Sallette
Julie, julie meyer.
Grégory Gadebois
Guillaume Gouix
Pierre Perrier
Simon delaitre, yara pilartz, camille, camille séguret, jean-françois sivadier, pierre, pierre tissier.
Ana Girardot
Lucy, lucy clairsene.
Jenna Thiam
Lena, lena séguret, swann nambotin, brune martin, chloé, chloé delaitre.
Constance Dollé
Sandrine sabatini, sandrine, matila malliarakis, laetitia de fombelle, madame costa, jérôme kircher, père jean-françois, guillaume marquet, alcide, gendarme, vincent trouilleux, lucho, lucho (as vincent boubaker).
Samir Guesmi
Critic reviews.
All Reviews
Positive Reviews
Mixed Reviews
Negative Reviews
User Reviews
There are no user reviews yet. Be the first to add a review.
Haut et Court
Backup Media
B MediaExport
Région Rhône-Alpes
Centre national du cinéma et de l'image animée (CNC)
MEDIA Programme of the European Union
Zodiak Rights
StudioCanal
AT-Production
Related Shows
Bo Burnham: Inside
The Office (UK)
The Staircase
Homicide: Life on the Street
The Sopranos
Samurai Jack
Bleak House
Once and Again
Romeo & juliet.
The Underground Railroad
My So-Called Life
Genndy Tartakovsky's Primal
This Is Going To Hurt
The Night Of
The Zen Diaries of Garry Shandling
Related news.
'The Last of Us': Most Shocking Moments of Episode 2
Amber dowling.
The infected are a lot scarier and more complex than anyone thought.
10 Shows Like 'Breaking Bad' to Watch Next
Annie lyons.
In honor of 'Breaking Bad's' anniversary, binge these antihero dramas.
10 Shows Like 'Dawson's Creek' to Watch Next
Allison bowsher.
The iconic teen drama premiered 25 years ago, so if you need a new teen drama to binge, check out the below 10 series.
How 'That '90s Show' Compares to 'That '70s Show'
Hello, Wisconsin — again.
'The Afterparty' Season 2 Revisits the Rom-Com, But Episodes Also Tackle '90s Erotic Thriller and 'Twee Indie Film' Styles
Danielle turchiano.
The second season of the Apple TV+ comedy follows Aniq and Zoë to a wedding at which the groom gets killed, setting up another whodunnit.
10 Shows Like 'The Resident' to Watch Next
Taylor freitas.
With the sixth season of wrapping up right around the same time as the fifth anniversary of its series premiere, fans of the series might be interested in checking out other shows with a similar vibe.