A LCM22 Logicoma (ロジコマ) (Autonomous-follower Logistics System / Logi stics Co nveyor Ma chine) is a walker tank featured in Ghost in the Shell: Arise , and Ghost in the Shell: The New Movie . It was voiced by Miyuki Sawashiro.
The Logicoma resembles other spider tanks used by Section 9 . Logicomas feature 4 legs capable of highway speed using wheels, a spherical optic unit, frontal manipulators and Spider-man-like rope launchers.
"It might be better if we could ride inside this thing. This is a crappy mode of transportation." - Batou , Ghost Stands Alone
Unlike the other spider tanks, the Fuchikoma and Tachikoma , the Logicoma does not have a crew compartment, instead it has a rear-mounted storage bay used for handheld munitions storage by Motoko.
Batou , who usually has an affinity for spider tanks and their AI's, dislikes this model for its lack of combat features, crew compartment and armour - a nod to the other Ghost in the Shell series. Togusa reveals its main purpose as a logistics unit, not a combat unit.
An improved Logicoma is seen in the final fight scene of Ghost In The Shell: The New Movie ; the 2015 sequel to Arise. This Logicoma has an increased number of weapons, and a makeshift pilot capsule. Later in the same film, a new batch of Logicomas are seen with purpose-built pilot capsules and improved armament, making them functionally similar to Tachikomas.
Appearances [ ]
The Logicoma is featured in Ghost in the Shell: Arise where a Logicoma from Section 9 is assigned to Motoko as a bodyguard before she starts constructing her spec-ops team. Motoko is surprised at how old the Logicoma is when on first encountering it, when the Logicoma attempts to use two signal lamps to communicate with her. More Logicomas later appear in the series and are often used by Section 9.
It is revealed later in the series that Section 9 use these outdated models of spider tanks, as Aramaki does not have the budget to procure newer ones.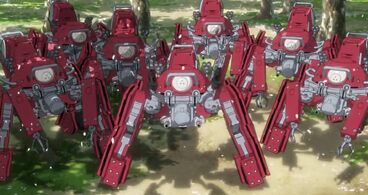 Logicomas, sporting new armament and pilot capsules at the very end of Ghost in the Shell: The New Movie
Towards the end of the 2015 film sequel, Togusa is seen piloting the customised Logicoma, with pilot capsule and improved armament.
At the very end of The New Movie , Motoko has access to at least 7 Logicomas manufactured with colour-matching pilot capsules and noticeably improved weaponry.
Gallery [ ]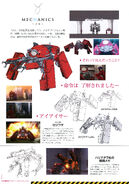 1 Motoko Kusanagi
2 Ghost in the Shell: SAC 2045
3 Laughing Man

GHOST IN THE SHELL ARISE LOGICOMA PLASTIC MODEL KIT
PROTOTYPES SHOWN,PENDING LICENSOR APPROVAL.FINAL PRODUCT MAY VARY. CONCEPT ART SHOWN PENDING LICENSOR APPROVAL.
KOTOBUKIYA OFFICIAL RETAILER
Please contact each store regarding availability of Kotobukiya products. Please note that not all Kotobukiya products are available in the stores listed on this page.
Product Details
Product description.
A KOTOBUKIYA Japanese import!   The model kit series celebrating the worldwide phenomenon Ghost in the Shell continues with an all new think tank from the "Arise" OVA series, LOGICOMA !  An AI-infused mecha (like the world famous Tachikoma, Jigabachi AV, or HAW 206), Logicoma is the quadrupedal Logistics Conveyer Machine used by Public Security Section 9.  The model kit captures the unique look of the think tank with its spider-like shape, domed central unit, four extendable armored legs, rear-mounted "abdomen," and two forward-mounted manipulator arms.  The Logicoma is comprised of 150 parts pre-colored in its brilliant red and gray color scheme, and with easy snap-fit assembly it's a great model kit for builders of all skill levels.  The new Arise think tank has multiple points of articulation and interchangeable parts for posing and display options, and comes with additional accessories like miniature figures!  Build and display your Logicoma alone or alongside other Ghost in the Shell plastic model kits from Kotobukiya.
Related Products
EVANGELION 13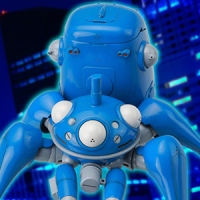 Tachikoma With Motoko Kusanagi & Batou
JIGABACHI AV Repackage ver.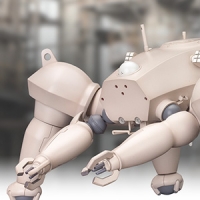 HAW206 PROTO TYPE
REVERSE TRIKE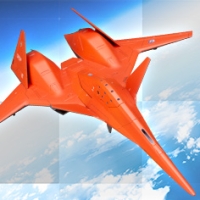 ADF-01〈For Modelers Edition〉
RED FIVE〈NORMAL EDITION〉
METAL GEAR REX Black Ver.
Yatter-Wan 2022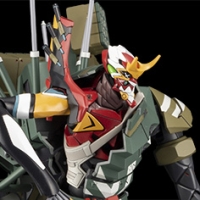 Evangelion Production Model-New 02 α(JA-02 Body Assembly Cannibalized)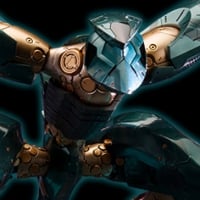 METAL GEAR RAY
METAL GEAR REX METAL GEAR SOLID 4 Ver.
Evangelion Test Type-01 with Spear of Cassius
CFA-44〈For Modelers Edition〉
METAL GEAR REX
Anime Search
Seasonal Anime
Recommendations
2023 Challenge
Fantasy Anime League
Manga Search
Manga Store
Interest Stacks
Featured Articles
Episode Videos
Anime Trailers
Advertising
MAL Supporter
Koukaku Kidoutai Arise: Ghost in the Shell - Logicoma Specials
Alternative titles, information.

Streaming Platforms
Characters & Voice Actors
Opening theme, ending theme.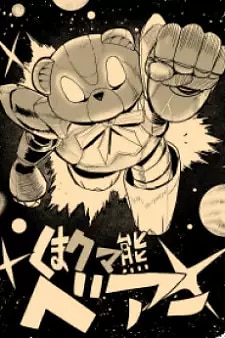 Recent News
Recent forum discussion, more top anime.
1 Fullmetal Alchemist: Brotherhood
2 Steins;Gate
4 Bleach: Sennen Kessen-hen
5 Gintama: The Final
More Top Airing Anime
1 Shingeki no Kyojin: The Final Season - Kanketsu-hen
2 Sousou no Frieren
3 Jujutsu Kaisen 2nd Season
4 Kage no Jitsuryokusha ni Naritakute! 2nd Season
5 One Piece
More Most Popular Characters
1 Lamperouge, Lelouch
3 Monkey D., Luffy
4 Lawliet, L
5 Roronoa, Zoro
Скидки дня
Справка и помощь
Адрес доставки Идет загрузка... Ошибка: повторите попытку ОК
Продажи
Список отслеживания Развернуть список отслеживаемых товаров Идет загрузка... Войдите в систему , чтобы просмотреть свои сведения о пользователе
Краткий обзор
Недавно просмотренные
Ставки/предложения
Список отслеживания
История покупок
Купить опять
Объявления о товарах
Сохраненные запросы поиска
Сохраненные продавцы
Сообщения
Уведомление
Развернуть корзину Идет загрузка... Произошла ошибка. Чтобы узнать подробнее, посмотрите корзину.
Oops! Looks like we're having trouble connecting to our server.
Refresh your browser window to try again.