JonakAxom- Assamese Quotes, Blogging , Business Ideas, Tips And Tricks
Business Ideas
Make money online
Assamese Story
Assamese Quotes
Afiliate disclosure
Write for us
23 Types of Ghosts Folklore Legends in Assamese Culture With AI Photo
This article is written and artwork is created by Chinmoy Barma Check Profile
Assamese folklore is a rich repository of fascinating legends and ghost stories that have been passed down through generations. These tales have captivated the imagination of the people of Assam for centuries and continue to be an integral part of their cultural heritage.
Assamese folklore is replete with tales of gods and goddesses, spirits and demons, heroes and villains, and supernatural phenomena.
What makes Assamese folklore and ghost stories so compelling is the vividness of the storytelling and the rich cultural context in which they are set. These tales are often passed down orally, from generation to generation, and are deeply ingrained in the fabric of Assamese society. They provide insight into the history, traditions, and beliefs of the people of Assam and offer a fascinating glimpse into their collective psyche.
We have tried to recreate the Stories we all have heard in our childhood with the artworks done with the help of artificial intelligence.
The folklore legends and Ghosts we have covered in our series part 1 so far are :
1: বিৰা/Bira
"Bira" is said to have created immense wealth for their masters.
Biras are often associated with physical phenomena such as beating up someone, violet activities.
They eat alot of food and the master should be able to fulfil their demands.
Unlike other types of ghosts, Biras are said to be able to interact with the physical world in a more direct way, and are often associated with individuals who are going through a period of emotional stress or upheaval.
In some cases, the Bira's activity may be a manifestation of the person's own emotional turmoil.
Bira have been the subject of many myths and legends and are often portrayed as frightening and malevolent entities. However, some researchers believe that Bira's activity may have a psychological rather than supernatural explanation, and may be linked to subconscious psychokinetic abilities or other forms of paranormal activity.
2: Jokhini | "যখিনী"
Jokhini is a ghost from Assamese folklore.
It is believed that during rainy season she gets naked and climbs up to a tree just to make fun of Indra and That's why we can see lightening falling on the tall trees as Indra attempts to strike her.
It is believed that a woman becomes a jokhini if she does with her unfulfilled desires .
It is said that Jokhini visits a pregnant lady to steal her child from her . In many places , reports of having someone standing next to the pregnant lady is heard. Many told me that they had seen shadows under the door and unusually knockings at night wherever the pregnant lady is sleeping.
Many believes that Jokhini tries to lure men and kill them.
3: Kon bhoot
It is a 3 legged creature with no neck and an eye on his chest. This is regarded to be the king of the ghosts.
This is believed to have looked really scary and harmful in nature. This has the strength of mauling several human beings at the same time.
4 : ঘোঁৰাপাক : Ghorapak
is one of the most feared legend/ghost in Assamese folklore.'Ghora' means horse. This ghost is part horse and part human. Ghorapak is mostly seen in the river banks, ponds and swampy areas at night. Generally, people who go fishing at night face this ghost. sometimes it changes to a fully human state and can control humans. It knows everyone's name. It loves to eat fish.
5 : Puwali bhoot | পোৱালি ভূত
Puwali Bhoots are mischiveous ghosts of the sizes of children who steal rice and sweets from the kitchen. Not necessarily harmless, they are said to have got the power of killing a being in a group if challenged or denied food
6 : Bamboo Ghost
The Bamboo Ghost is a creature that is said to live in the bamboo groves of Assam, a state in northeastern India. According to local legend, the Bamboo Ghost's primary target is people who are passing through the bamboo groves. The Bamboo Ghost is said to be mischievous and dangerous, and it has a variety of tricks up its sleeve to cause harm to unsuspecting travelers.
One of the Bamboo Ghost's favorite tactics is to drop a bamboo branch on the head of someone who is walking under the grove. Another tactic is to lay a bamboo branch across the path and snap it back when someone tries to step over it, causing them to fall or get injured. It's important to note that this creature is a mythical being, and there is no scientific evidence to support its existence. It is likely that the legend of the Bamboo Ghost serves as a cautionary tale to warn people to be careful while traveling through bamboo groves, which can be hazardous places due to falling branches and other natural hazards.
7 : Bordoisila | বৰদৈচিলা
Bordoisila is a prominent figure in Assamese mythology, and she is known as the storm goddess. According to the Assamese tradition, she is believed to cause thunderstorms, strong winds, and rainfall during the month of April.
Legend has it that Bordoisila is married to the god of thunder and lightning, and she visits her mother's house during the Assamese new year, which is usually celebrated around mid-April. However, when it's time for her to return to her husband's house, she becomes angry and throws a tantrum, causing storms and heavy rains.
This belief is based on the observation of the weather patterns during this time of the year, as Assam experiences heavy rainfall and thunderstorms during the month of April. The story of Bordoisila serves as a way to explain this natural phenomenon in a cultural and mythological context.
8 : Burha Dangoriya| বুঢ়া ডাঙৰীয়া
Burha Dangoriya is a revered spiritual figure in the Assamese culture of India. "Burha" means "old" or "great" in Assamese, and "Dangoriya" refers to the Dangoria community that traditionally served as the protectors of Namghars, the community places of worship.
Burha Dangoriya is believed to be a holy spirit who protects the Namghars and the sacred Bhagvat Gita that is kept inside them. He is often depicted as an old man dressed in white clothes and a white turban. Some stories also describe him as riding a white horse while carrying a sword and a shield, symbolizing his role as a protector.
Namghars are the centers of community life in Assam, where people come together to worship, sing devotional songs, and participate in cultural activities. Burha Dangoriya is considered to be the guardian of these sacred spaces and is believed to ward off evil spirits and negative energies.
The reverence for Burha Dangoriya is deeply ingrained in the Assamese culture, and his legend has been passed down through generations. People often offer prayers and seek his blessings before entering a Namghar. His presence is believed to bring peace, prosperity, and protection to the community.
9. পিশাচ | Pixaas
Pixaas is a bloodthirsty demon. It is a common motif in many mythologies and religions. A Pixaas, in many belief systems, is an evil spirit or supernatural entity that is often associated with chaos, destruction, and malevolence. The idea of a Pixaas refers to a demon that is said to crave or require blood for sustenance or as part of its destructive nature.
In some cultures, pixaas is believed to be supernatural entities that possess humans and cause them to commit heinous acts, including murder and mutilation. Some pixaas are also believed to feed on the blood or life force of living beings, often causing illness or death in their victims.
10 : Baak | বাঁক
The baak is a creature that appears frequently in folktales across Assam. It is typically found near water bodies and is known to be malevolent, often causing trouble for fishermen and other locals. The baak has a particular fondness for fish and can be dangerous, sometimes even drowning its victims.
According to folklore, the baak has a pouch attached to it that contains its soul. Destroying this pouch is the only way to kill a baak. Additionally, the baak is said to assume the form of its victim after death or possess them, sometimes going on to live with the victim's family and attempting to harm them as well.
To avoid encountering a baak, carrying a torn fishing net is said to be effective, as baaks are believed to be afraid of it. In some stories, the baak assumes the form of a man to live with his wife.
In "Assamese Demonology," Benudhar Rajkhowa classifies Assamese spirits into sub-terrananian, terrestrial, aerial, and celestial categories, placing the baak among the terrestrial spirits. Within this category, the baak is classified as an aqueous spirit and is listed as the first of five major aqueous spirits.
A folk idiom often used to connect the baak to water is "Hanhor uporot xiyal roja, Pota pukhurit bak roja."
11 : Jaukar paal | জাউকাৰ পাল
Jaukar paal usually roams around in a group. They are of short statured and black skin-colored. Usually, at midnight, they roam around from one side to another of a road . They are afraid of human beings.
They feed off unidentified, unattended dead bodies. When someone leaves a dead body half burnt, it is said jaukar paal devours the remaining human flesh.
It is believed that they finish off the flesh and make the dead man free from the belongings of their mortal life.
12. গাঁতিয়াল ডাঙৰীয়া | gaatiyal Dangoriya
Just like "Burha Dangoriya," he is a very calm and wise entity. He usually resides under a tree where a lot of wealth is buried. He doesn't harm anyone, and sometimes even helps people by giving them wealth when they need it.
13. Pori | পৰী
They are supernatural beings that exist in two distinct genders - male and female. These creatures are believed to reside in bodies of water such as lakes, ponds, and rivers. According to legend, female pori have the ability to possess males while male pori possess females.
The effects of possession by a pori are said to be severe, with the afflicted person often exhibiting erratic, maniacal behavior. It is thought that pori possess humans in order to experience the physical world and satisfy their own desires.
In order to rid oneself of a pori possession, there are specific chants and rituals that can be performed. These chants are believed to have the power to banish the pori from the body, freeing the person from their influence.
The concept of pori and their possession of humans is deeply rooted in folklore and mythology in certain cultures. While these beliefs may not be scientifically verifiable, they continue to hold a significant place in the cultural imagination of those who believe in them.
14. Pixaasini | পিশাচনী
It is the female version of a Pixaas. She is a bloodthirsty demon. It is a common motif in many mythologies and religions. A Pixaasini, in many belief systems, is an evil spirit or supernatural entity that is often associated with chaos, destruction, and malevolence. The idea of a Pixaas and Pixaasini refers to a demon that is said to crave or require blood for sustenance or as part of its destructive nature.
In some cultures, pixaasini is believed to be supernatural entities that possess humans and cause them to commit heinous acts, including murder and mutilation. Some pixaasinis are also believed to feed on the blood or life force of living beings, often causing illness or death in their victims.
15. Prasutá | প্ৰসূতা:
Prasutá is a notorious female spirit in certain cultures, often associated with evil and harm. Her primary method of causing harm is by possessing pregnant women and causing them pain. In some cases, the possession can even lead to the death of the mother and child. This spirit is believed to be malevolent and malicious, and her intentions are always harmful to the victims she targets.
There are various accounts of Prasutá's origin and behavior, with some cultures depicting her as a demonic entity and others as a vengeful spirit of a woman who died during childbirth. Regardless of the origin story, the common belief is that Prasutá is a powerful force of evil that must be avoided or confronted with the help of exorcists or shamans.
Many people in these cultures take precautions to avoid falling prey to Prasutá, such as avoiding certain foods and behaviors during pregnancy, reciting prayers, or carrying protective amulets. The fear of Prasutá's possession is deeply ingrained in the cultural beliefs and practices of many societies where she is recognized as a malevolent spirit.
Overall, the presence of Prasutá in cultural folklore and belief systems serves as a warning to expectant mothers and their families to take precautions and stay safe during pregnancy, childbirth, and early infancy.
16. Pret | প্ৰেত:
When a person passes away, their soul is said to wander aimlessly for a period of time before it is assigned a permanent abode. This transitional phase is referred to as 'pret'. In cases where a person is believed to be possessed by this spirit, they may experience discomforting symptoms such as itches and boils, which can impact both their physical appearance and mental well-being. As a result, individuals who exhibit signs of slovenliness or melancholy are sometimes referred to as 'peretia'. This term has its roots in the belief that a wandering spirit can have a negative impact on a person's overall disposition. While the existence of such spirits is often debated, the cultural significance of the concept of 'pret' continues to be recognized in various traditions and beliefs. It serves as a reminder of the many complexities and mysteries that surround the nature of death and the afterlife.
17. Jalnarayan | জলনাৰায়ন
It is a spirit who presides over water, as his name suggests. Being a Hindu, Jalnarayan is associated with the principles of Hinduism. Unlike some other spirits, Jalnarayan does not engage in the act of murder.
However, he may inflict punishment on individuals who have transgressed or violated certain rules.
Jalnarayan's association with water may stem from the fact that water is considered a purifying element in Hinduism.
The spirit's role in presiding over water may also suggest his ability to control or influence the element.
18. Dhon Guloi | ধনগুলৈ
It is a resident of an area where there is buried treasure, vast fields, and even a graveyard. Interestingly, this creature has the ability to transform into a bird during the night, perhaps as a means of searching for food. Additionally, it is known to breathe fire on occasion, which can be quite intimidating for those nearby.
When people on bicycles or walking on foot encounter Dhon Guloi, they may become afraid and attempt to flee. At times, the creature may even chase after them. However, it is worth noting that despite its imposing appearance and behaviour, Dhon Guloi does not necessarily intend to harm anyone.
In essence, this being seems to be a curious and mysterious entity that is perhaps misunderstood by humans. While its shape-shifting and fire-spitting abilities may seem unusual or frightening, there is no evidence to suggest that Dhon Guloi poses any real danger to people in the area.
19. Jokh l যখ :
Jokh is an ominous entity known for its deadly nature, as it preys on its victims by viciously gnawing on their vital organs. It takes the form of a large buffalo and is recognized by its tendency to splash water with its horns. At times, it can be seen wandering alongside domestic buffaloes. Typically, it is buffalo-herds who are more likely to encounter this malevolent spirit. When possessed by Jokh, a man's cries resemble that of a buffalo. The spirit is referred to as mah-jakh, with 'mah' meaning buffalo, to differentiate it from an ordinary jakh. Additionally, there exists another form of Jokh known as bioi-jakh, which possesses women during childbirth.
20. Dhon Kuber | ধনকুবেৰ:
It is a ghost known for its serenity, which is said to inhabit areas close to buried treasures. It is believed that the ghost possesses the ability to lead people astray from their intended course and ultimately cause their untimely demise.
According to folklore, Dhon Kuber's calm demeanor is often attributed to its association with wealth and prosperity. Its presence near treasure troves is considered a sign of good fortune, but at the same time, its influence can also be perilous.
Legend has it that individuals who attempt to uncover hidden riches or trespass on the ghost's territory are at risk of being led astray and ultimately meeting an unfortunate fate. Some reports suggest that those who fall victim to Dhon Kuber's influence may experience supernatural phenomena or even suffer fatal accidents.
Given its reputation, many people in certain cultures are cautious about venturing into areas where Dhon Kuber is said to reside. It is believed that the ghost can be appeased through offerings and prayers, and that showing respect and reverence can help one avoid its wrath.
In essence, Dhon Kuber is a ghost associated with wealth, but its influence can also be dangerous. Those who seek fortune in its presence must be cautious and show respect to avoid being led astray or harmed. Its legend has been passed down through generations in some cultures, and it continues to captivate people's imaginations to this day.
21. Porua | পৰুৱা:
Porua is a spectral entity that is believed to take the form of a female ghost. It is said to predominantly inhabit dense forests and has a reputation for targeting young men. According to folklore, Porua possesses the ability to mesmerize and hallucinate its victims with its eerie singing and music.
Those unfortunate enough to fall under Porua's spell are known to experience disorientation and confusion, losing their sense of direction and straying from their intended path. Some believe that Porua uses this tactic to lure its prey deeper into the forest, making it easier for the ghost to capture and claim its victim.
It is said that Porua can also possess a human host, further enhancing its power over its prey. Once in possession of a human, Porua can manipulate their actions and thoughts, causing them to forget their surroundings and follow a different path.
The legend of Porua is deeply ingrained in local folklore, with many cautionary tales warning against wandering into the forests alone. While some may dismiss Porua as a mere superstition, its chilling reputation continues to endure among those who believe in its power.
22. Dót | দ'ত :
The dót, a spirit derived from the Sanskrit word daitya meaning demon, is well-known among the Assamese people. He lures individuals to secluded areas, where he inflicts severe beatings on them. However, he rarely kills his victims. Sometimes, he takes the form of a friend and convinces his target to accompany him to the watercourse where he has placed his fishing trap, only to leave them to suffer his wrath. The dót is a slender, tall figure with long, spike-like fingers. He resides in water channels, tanks, and overgrown watery plants , remote places. His appearance is jet black and he is naked, except for his prominently exposed fingers. The spirit is covered in a glutinous substance, giving him an advantage in wrestling matches with his victims. Mustard grain is the only thing that terrifies the dót. This is why it plays a crucial role in exorcism ceremonies. The dót initially appears as a regular person, but gradually grows taller until he vanishes entirely. At this point, the victim is so terrified that the spirit can possess them. The dót beats his victim mercilessly when he is alone but refrains from harming them in front of his wife. The spirit is powerless against righteous people. His spectral bag is his talisman, which gives him superhuman powers. If it is snatched from him, the dót loses his abilities and becomes a bound servant to the person who took it. He is forced to work as a regular human being until he can retrieve his bag. Children wear fishing hooks around their necks to scare off the dót.
23. Unoish-hotiya | ঊনৈশহতীয়া
It is a ghost that originates from an earlier time when people used unconventional methods of measurement, such as using their hands and fingers. The name of this ghost is derived from its towering height, which is said to be around 19 hands tall when they are put together. This ghost is typically described as a black shadow that appears during prime afternoon hours. It is believed that if someone happens to walk under the shadow of Unoish-hotiya, they and their family will be plagued with turmoil and misfortune.
Many people in Assam still fear the wrath of Unoish-hotiya and take precautions to avoid walking under its shadow. There are also several stories and legends associated with this ghost that have been passed down from generation to generation. The fear of encountering Unoish-hotiya serves as a warning to people to be cautious and respectful of the unknown. Despite the lack of scientific evidence to support the existence of such supernatural beings, the belief in Unoish-hotiya continues to be deeply ingrained in the cultural consciousness of certain communities.
Written and AI art by Chinmoy Barma
Post a Comment
This is the space for ads --> We have been working on language technology for last 10 years Now It is a Reality Live spell checking for Assamese words English-Assamese/Assamese-English Translation Complete professional translators for your service Example of English word searching Example of Assamese word searching The best Assamese Dictionary for Android users.
The app is popularly known as abd among the users which is abbreviated form of aadarxa bilingual dictionary., development of technically very advanced and user-friendly digital dictionaries has been our flagship project from the beginning in our dictionaries users can find accurate meaning, accurate spelling, synonyms, antonyms, pictures of noun words, scientific names of the birds, animals, plants, etc . in one click. dictionaries have back button for going back to previous words. also can click on the words shown in meaning box for their respective meaning. its technical standard is comparable to the oxford english dictionary 's digital version, aadarxa software home.
This firm of information technology is such a software development institution where, high quality software in Assamese language are being developed and are being placed before customers at reasonable prices. By this institution, Aadarxa Bilingual Dictionary (ABD), a very advanced software Assamese dictionary is being presented for the users. Its technical operations are comparable to the digital version of the Concise Oxford Dictionary... The dictionary is bilingual in nature, that is, one can search words of the both languages, Assamese and English, for their respective meaning.
Our main dictionary products
Android original version, assamese dictionary new, search by this name in play store.
Android Trial Version
Assamese dictionary new trial, aadarxa bilingual dictionary, offline version for pc users, download help, step by step guide, note: to download the original version you must have a gmail id.
Go to Play Store
Search 'Assamese Dictionary New'
or click on this link
Tap on the 'Rs 140''
Now choose a payment method
See the payment methods
Complete the payment procedure
Download will automatically start after completing payment
Video tutorial
Note: If you have questions regarding the downloading issues, please visit the FAQ page.
We have been working on language technology for last 10 years.
Aadarxa Bilingual Dictionary, a very advanced software Assamese dictionary is being presented for the users. Its technical operations are comparable to the Concise Oxford Dictionary... The dictionary is bilingual in nature, that is, one can search words of the both languages, Assamese and English, for their respective meaning.
If this initiative helps you with many others our effort is regarded fruitful
Our location.
Here meaning will be displayed automatically
Here word suggestions will be displayed.
Building no 77, Bikrampur Path, Japarigog Guwahati-5, Assam, India
Email: [email protected]
What'sApp: 7002030550
Assamese Spell Cheker
DTP Software
Android Assamese Dictionary
Assamese Translation
contact address
H/no 77, Bikrampur path, Japarigog Ganeshguri, Guwahati-5
developed by
Friendly Tech, Guwahati
Designed by : Right Papa Web Solutions
Assamese (অসমীয়া) Dictionary English⇄Assamese
English to assamese & assamese to english dictionary.
Assamese Dictionary is a bilingual dictionary that translates words from English to Assamese and Assamese to English . It is a part of Language Networking, a social and educational initiative by KHANDBAHALE.COM, and is free and open to all for non-commercial use. It is recognised as an accurate and authentic language resource by scholars and experts and can also be downloaded as software and apps for multiple devices for online and offline use.
About the Assamese Language
Assamese or Asamiya (অসমীয়া Ôxômiya) is an Eastern Indo-Aryan language used mainly in the state of Assam. It is the official language of Assam. The easternmost of the Indo-Aryan languages; it is spoken by over 19 million native speakers. It is also spoken in parts of Arunachal Pradesh and other northeast Indian states. Nagamese, an Assamese-based Creole language is widely used in Nagaland and parts of Assam. Nefamese is an Assamese-based pidgin used in Arunachal Pradesh. Small pockets of Assamese speakers can be found in Bangladesh.
It is one of the 22 officially recognized languages in India and is also spoken in Bhutan. Assamese is a member of the Indo-Aryan branch of the Indo-European language family, which also includes languages such as Bengali, Hindi, and Punjabi. It is closely related to Bengali and shares many similarities in terms of grammar and vocabulary. Assamese has a rich literary tradition dating back to the 13th century, with famous poets such as Sankardev and Madhavdev. The language is also known for its rich folk literature, which includes stories, songs, and ballads. In terms of writing system, Assamese uses the Assamese script, which is a variant of the Bengali script. It is a complex script with multiple diacritical marks, making it challenging for non-native speakers to learn. In recent years, there has been a growing awareness and interest in preserving and promoting the Assamese language. There have been efforts to include the language in the education system and to make it more widely spoken and understood. Assamese is an important language with a rich cultural and literary heritage. It is a vital part of the identity of the people of Assam and plays a crucial role in preserving and promoting the cultural heritage of the region.
ওড়িয়া (ଓଡ଼ିଆ oṛiā) ইণ্ডো-ইউৰোপীয় ভাষা পৰিয়ালৰ ইণ্ডো-আর্য শাখাৰ এটি ভাষা। অসমীয়া আৰু বাংলা ভাষাৰ লগত ভাষাটোৰ যথেষ্ট মিল আছে। এই ভাষাৰ মাতৃভাষী সংখ্যা প্রায় ৩ কোটি ১০ লাখ (১৯৯৬ চনৰ হিচাব অনুযায়ী), যাৰ ভিতৰত অধিকাংশই ওড়িশা (উৰিষ্যা) ৰাজ্যৰ অধিবাসী। ইয়াৰ উপৰিও পশ্চিমবঙ্গ আৰু ঝাড়খণ্ড ৰাজ্যতো ওড়িয়া ভাষা প্রচলিত। ওড়িয়া ভাৰতৰ ২২টা স্বীকৃতিপ্ৰাপ্ত ভাষাৰ মাজত এটা; ই ওড়িশাৰ চৰকাৰী ভাষা আৰু ঝাৰখণ্ডৰ দ্বিতীয় চৰকাৰী ভাষা
How to type in Assamese?
Spoken In : India and Bangladesh. Assam, Arunachal Pradesh, Nagaland - (Assamese or a dialogue variant of Assamese) and some other parts of North-East India and smaller pockets of speakers in Pune - Maharashtra, Uttar Pradesh, Delhi and Bangalore, Karnataka, Kolkata - West Bengal among others
Native Speakers : 19 million (2007)
Language family : Indo-European > Indo-Iranian > Indo-Aryan > Eastern > Bengali–Assamese > Assamese
Writing system : Assamese alphabet, Assamese Braille
Official language in : Assam, India
Regulated by : VAsam Sahitya Sabha
Language codes : as (ISO 639-1), asm (ISO 639-2, ISO 639-3)
The word Assamese is an English formation built on the same principle as Japanese or Vietnamese etc. It is based on the English word Assam by which the tract consisting of the Brahmaputra Valley and its adjoining areas are known. The people call their state Ôxôm and their language Ôxômiya.
Assamese Language References
"A History of Assamese Literature" by Hiren Gohain, published by Oxford University Press in 1999. This book provides a comprehensive overview of the literary tradition of Assamese language from the earliest times to the present day.
"Assamese: An Introduction to the Language, Script, and Culture" by R.K. Baruah, published by Cambridge University Press in 2008. This book is a comprehensive guide to the Assamese language, including its grammar, vocabulary, and script.
"Sociolinguistics of Assamese" by Nirode K. Barooah, published by M.D. Publications Pvt. Ltd. in 2000. This book provides an in-depth analysis of the sociolinguistic aspects of Assamese, including language use, language attitudes, and language planning.
"Assamese: A Study of its Syntax and Vocabulary" by George Abraham Grierson, published by Asian Educational Services in 1984. This book provides a detailed study of the grammar and vocabulary of the Assamese language.
"The Oxford Introductions to Language Study: Assamese" by R.K. Baruah, published by Oxford University Press in 1996. This book is a comprehensive introduction to the Assamese language, including its history, structure, and usage.
"Assamese: A Descriptive Analysis" by Joseph Barpujari, published by Indian Institute of Advanced Study in 1980. This book provides a detailed analysis of the phonetics, phonology, and grammar of the Assamese language.
"Assamese-English Dictionary" by J.T. Staley and S.K. Bhuyan, published by Motilal Banarsidass Publishers in 1999. This is a comprehensive English-Assamese dictionary, which includes a vast collection of words and idiomatic expressions.
Government: National Portal of India : india.gov.in
Government of Assam: www.assam.gov.in
Wikipedia : en.wikipedia.org/wiki/Assamese_language
Assamese Language and History
Asam Sahitya Sabha : https://en.wikipedia.org/wiki/Asam_Sahitya_Sabha
 › 
সময় প্ৰবাহ
बर' सेंन्टिनेल
हिन्दी सेंन्टिनेल
Of Assamese ghosts & spirits!
Folklore across the globe abounds about various kinds of ghosts and evil spirits, and assamese folklore is no exception..
| 9 Aug 2021 4:30 AM GMT
Folklore across the globe abounds about various kinds of ghosts and evil spirits, and Assamese folklore is no exception. While belief in spirits was – and probably still is – universal, Vedic literature abounds in references to bhoot, yaksha, rakshasa, pichasa, and various other elements. Eminent folklorist and scholar Praphulladatta Goswami had mentioned the 'Griha-sutra' speaking about demons that cause harm to cattle and children, as also the Atharva-Veda. Way back in 1905, pioneer scholar and researcher Benudhar Rajkhowa – a contemporary of Sahityarathi Lakshminath Bezbaroa – had written a book called 'Assamese Demonology' in which he had not only given a list and description of various ghosts, demons and spirits of Assam but had also divided them into several categories. His list included aquatic spirits like baank, dote, jakh, datial, jankakharia, jal-sai, jal-narayan and jal-konwar; sylvan spirits like chamon, burha-dangoriya, alakhani, pixach, daini, peret, bhoot, khetor, markuchia, prasuta, kandh, bira, parooa, khabish and thalgiri; celestial spirits like jam, bih-karam, kalika, deo, lakhimi, apeswari and bijuli; and subterranean spirits like gooloi. Rajkhowa had also given vivid descriptions of problems that the various spirits and ghosts can cause to victims. For instance, the 'peret' afflicts the victim with itches, boils and fever, while the 'chamon' turns the eyes of the victim yellow. The 'khetor' on the other hand takes away newborn children and calves of domestic animals and hides them nearby. The descriptions of the 'burha-dangoriya' and 'baank' however are the most fascinating. The 'burha-dangoriya' is tall, looks like a fully-bloomed rose, and wears a magnificent turban and a wrapper, apart from a spotless white dhoti. He is generally benevolent and protects people who propitiate him, but can cause serious problems if offended. The 'baank' on the other hand has long twisted arms and legs, does not have a head, and as such his eyes and mouth are located on his chest and stomach respectively, loves to eat fish and follows fishermen who go out fishing during the night. Going one step ahead from what Benudhar Rajkhowa had written in 1905, geologist-turned-linguist Pranavjyoti Deka, in his 'Jyoti Bilingual Thesauras' published exactly one hundred years later (in 2006) also provides an illustration of the 'baank' , said to be the most common spirit or ghost across Assam. Belief in evil spirits and ghosts is considered unscientific and paranormal. But, one however cannot deny or wipe them all together, especially because they are part of our folklore, whether in Assam and India or the West.

Constructed scripts
Multilingual Pages
Useful phrases in Assamese
A collection of useful phrases in Assamese, an eastern Indo-Aryan language spoken in the Indian states of Assam, Meghalaya and Arunachal Pradesh, and also in Bangladesh and Bhutan.
Jump to phrases
See these phrases in any combination of two languages in the Phrase Finder . If you can provide recordings, corrections or additional translations, please contact me .
Phrases from Lonely Planet India Phrasebook , with corrections and additions by Axom Konwar, Nibir Borpuzari and Sagir Ahmed.
If you would like to make any corrections or additions to this page, or if you can provide recordings, please contact me .
Information about Assamese | Phrases | Numbers | Tower of Babel
Learn Assamese with uTalk
Assamese language resources on Amazon
Other collections of Assamese phrases http://learn101.org/assamese_phrases.php http://www.outsourcingtranslation.com/resources/phrases/assamese-sentences.php http://porhe.wordpress.com/ https://www.languageshome.com/English-Assamese.htm
Phrases in Indo-Aryan languages
Assamese , Bengali , Bhojpuri , Garhwali , Gujarati , Hindi , Kashmiri , Magahi , Maithili , Maldivian , Marathi , Nepali , Odia (Oriya) , Punjabi , Romani , Sanskrit , Sindhi , Sinhala , Sylheti , Urdu
Phrases in other languages
728x90 (Best VPN)
Why not share this page:
If you like this site and find it useful, you can support it by making a donation via PayPal or Patreon , or by contributing in other ways . Omniglot is how I make my living.
Get a 30-day Free Trial of Amazon Prime (UK)
If you're looking for home or car insurance in the UK, why not try Policy Expert ?
Learn languages quickly
One-to-one Chinese lessons
Learn languages with Varsity Tutors
Green Web Hosting
Daily bite-size stories in Mandarin
EnglishScore Tutors
English Like a Native
Learn French Online
Learn languages with MosaLingua
Learn languages with Ling
Writing systems
Con-scripts
Useful phrases
Language learning
Multilingual pages
Advertising

More from M-W
To save this word, you'll need to log in. Log In
Definition of Assamese
Word history.
1794, in the meaning defined at sense 1
Dictionary Entries Near Assamese
Assam rubber
Cite this Entry
"Assamese." Merriam-Webster.com Dictionary , Merriam-Webster, https://www.merriam-webster.com/dictionary/Assamese. Accessed 19 Oct. 2023.
More from Merriam-Webster on Assamese
Britannica.com: Encyclopedia article about Assamese
Subscribe to America's largest dictionary and get thousands more definitions and advanced search—ad free!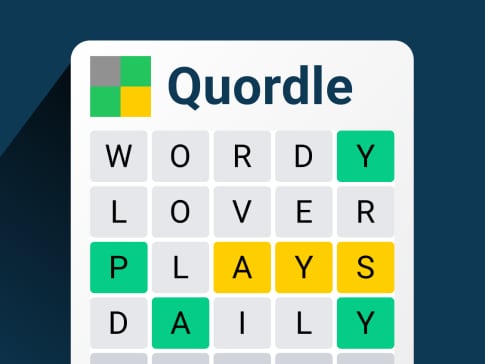 Can you solve 4 words at once?
Word of the day, quintessence.
See Definitions and Examples »
Get Word of the Day daily email!
Games & Quizzes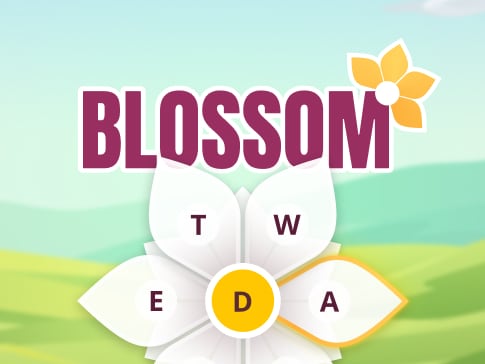 Assamese To English Translator
About this app
Data safety.
What's new
App support, more by one horned rhino.
Pop culture
Writing tips
Daily Crossword
Word Puzzle
Word Finder
Word of the Day
Synonym of the Day
Word of the Year
Language stories
All featured
Gender and sexuality
All pop culture
Grammar Coach ™
Writing hub
Grammar essentials
Commonly confused
All writing tips
inhabited or frequented by ghosts: a haunted castle.
preoccupied, as with an emotion, memory, or idea; obsessed: His haunted imagination gave him no peace.
disturbed; distressed; worried: Haunted by doubt he again turned to law books on the subject.
Origin of haunted
Other words from haunted.
Words Nearby haunted
haul over the coals
haunch bone
Hauraki Gulf
Dictionary.com Unabridged Based on the Random House Unabridged Dictionary, © Random House, Inc. 2023
How to use haunted in a sentence
TikTok users created half-pint haunted houses, complete with micro-clowns and to-scale blood stains.
Everyone, no matter where they're trapped in the world, is also trapped in their own head, and some people's heads are a little more haunted than others.
It won at its haunted house of Utah in the wee Eastern hours, forcing five turnovers so that a person in the East might have kept waking and wondering whether a fumble was a new fumble or a replay of a previous fumble.
Official guidance from the Centers for Disease Control and Prevention marked traditional celebrations such as trick-or-treating and haunted houses as high risk for potential coronavirus exposure.
External stimuli are useful but what if instead of a haunted house happening around you, you were immersed in it.
Despite his efforts to live in the present, he seemed haunted by the specter of his father.
He read technical journals about film and haunted the theaters and film production companies.
Even though the police and my family and friends believed me, that one voice of doubt is the one that haunted me most.
Were Israeli soldiers so haunted by what they saw and did in the last Gaza war that they took their own lives?
The Lotus and the Storm turns out to be a grand, haunted melodrama with elements of camp, delivered in fragmentary reveries.
Alessandro's face haunted him, and also the memory of Ramona's, as she lay tossing and moaning in the wretched Cahuilla hovel.
Mrs. Paula was one of those women that haunted the cheap shops and bargain-counters, and was always in debt.
Pa Babcock affirmed the tale and declared that this was why he had left off working on the haunted farm.
Once, when a boy, he had seen Henry Irving in Faust; he saw the devils on the haunted mountain; he heard their hideous cries.
I should be ashamed that pages, tear-stained and dream- haunted , should fall beneath the eyes of grave, sober-minded folk.
British Dictionary definitions for haunted
/ ( ˈhɔːntɪd ) /
frequented or visited by ghosts
(postpositive) obsessed or worried
Collins English Dictionary - Complete & Unabridged 2012 Digital Edition © William Collins Sons & Co. Ltd. 1979, 1986 © HarperCollins Publishers 1998, 2000, 2003, 2005, 2006, 2007, 2009, 2012
OUR CHANNELS
> Travel
> 8 Spooky Places In Assam That You Should Probably Not Visit Alone
May 02, 2019 at 07:24 PM
8 Spooky Places In Assam That You Should Probably Not Visit Alone
1. valley of death for birds, jatinga.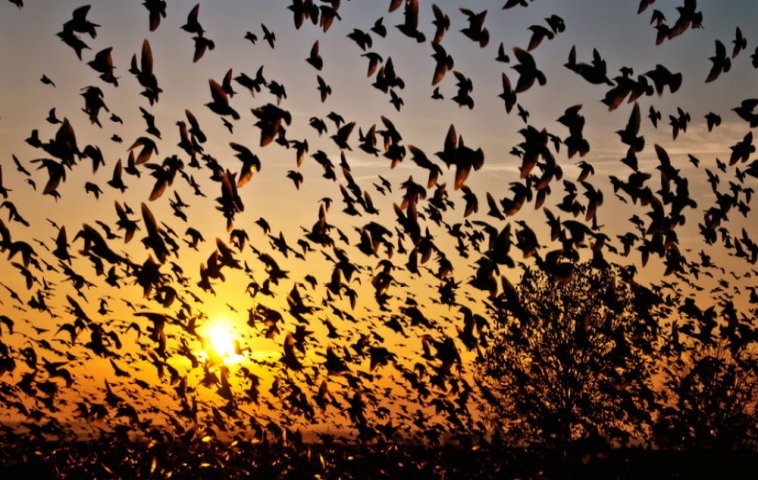 2. A Haunted Lounge, Jorhat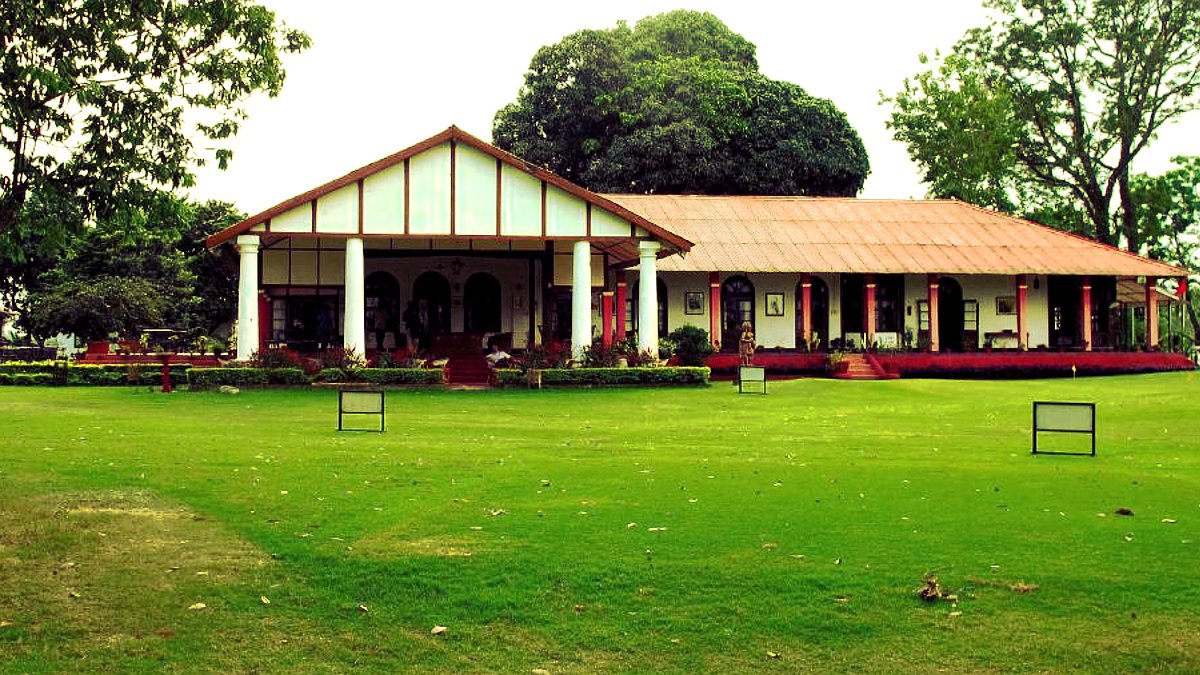 3. Bogijuli Camp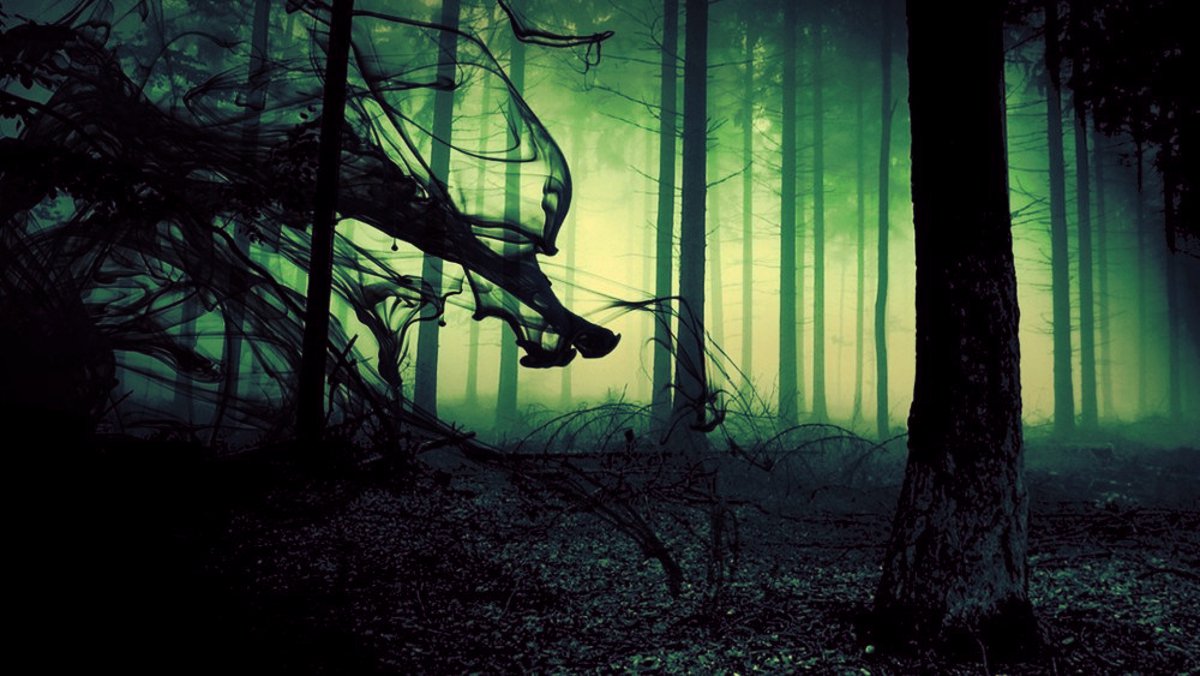 4. A Haunted House, Nagaon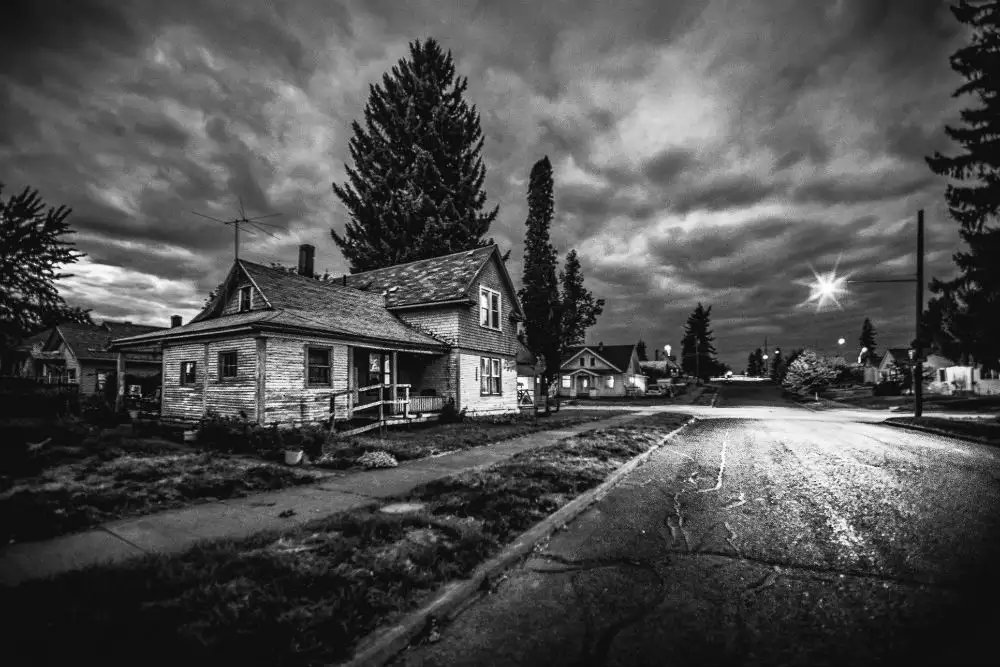 5. Sundarbari Cemetery, Guwahati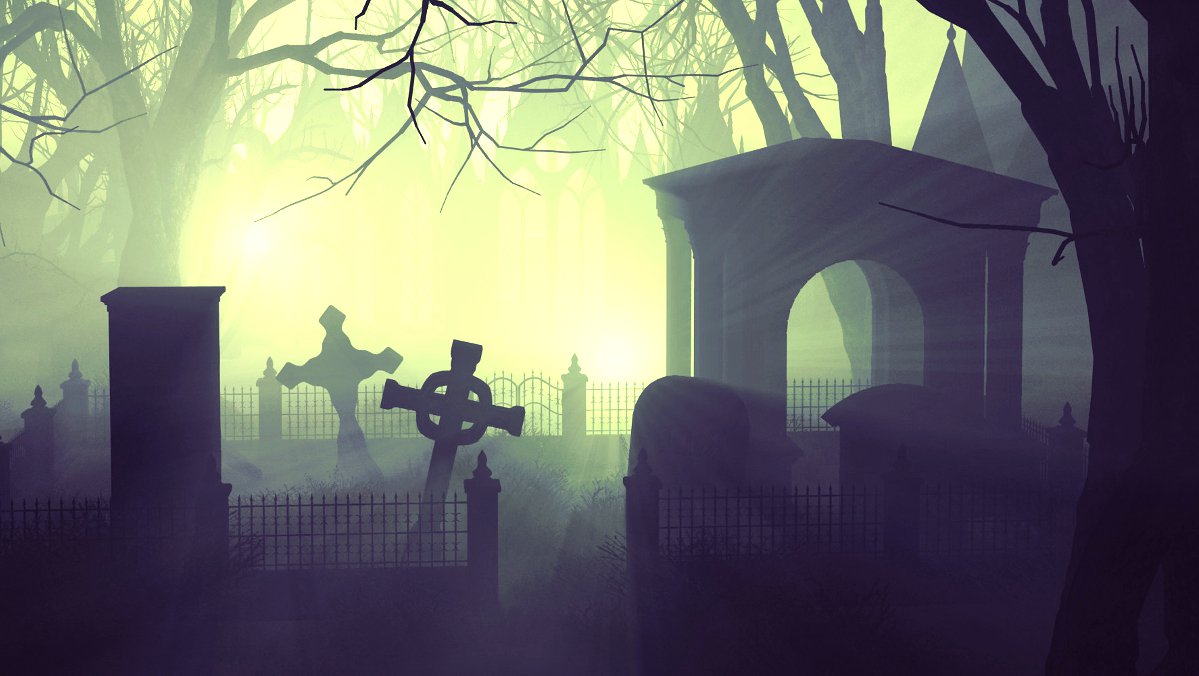 6. The banyan tree, Puranigudam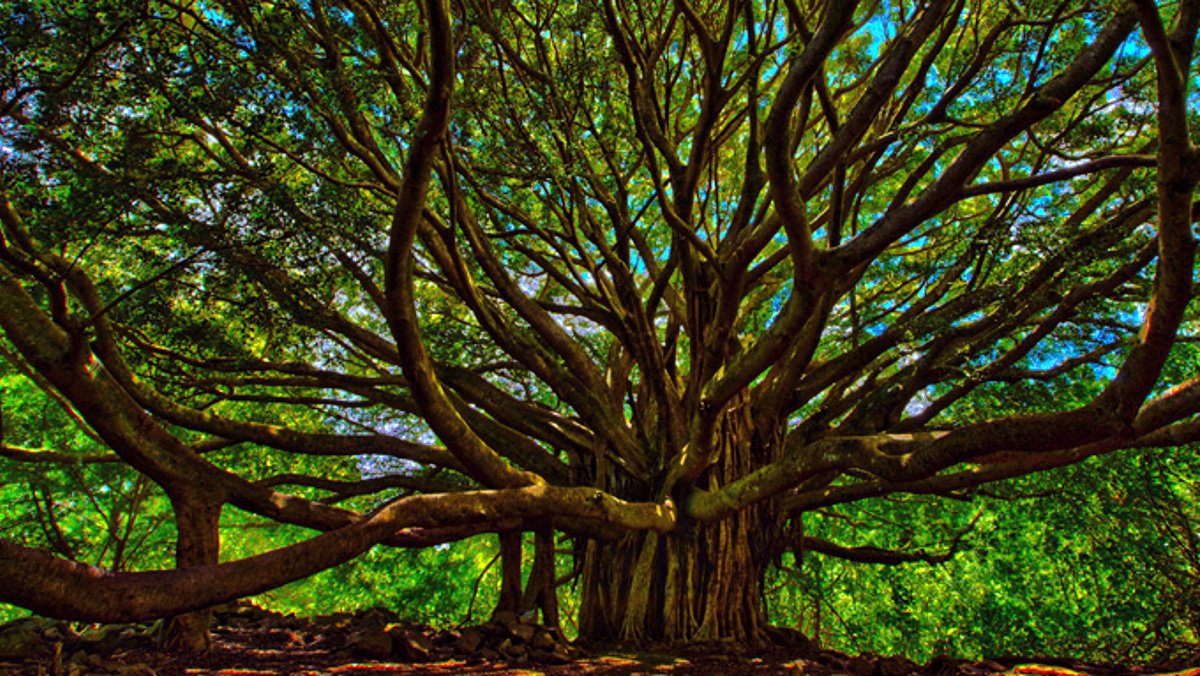 7. Mayong Village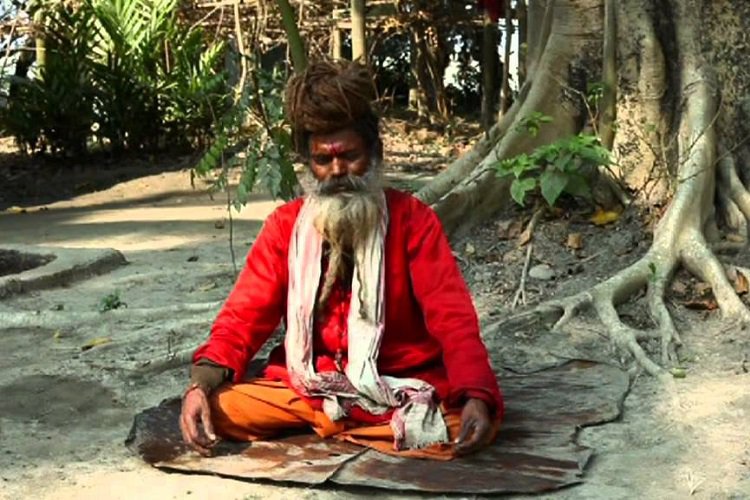 8. Hahim Picnic Spot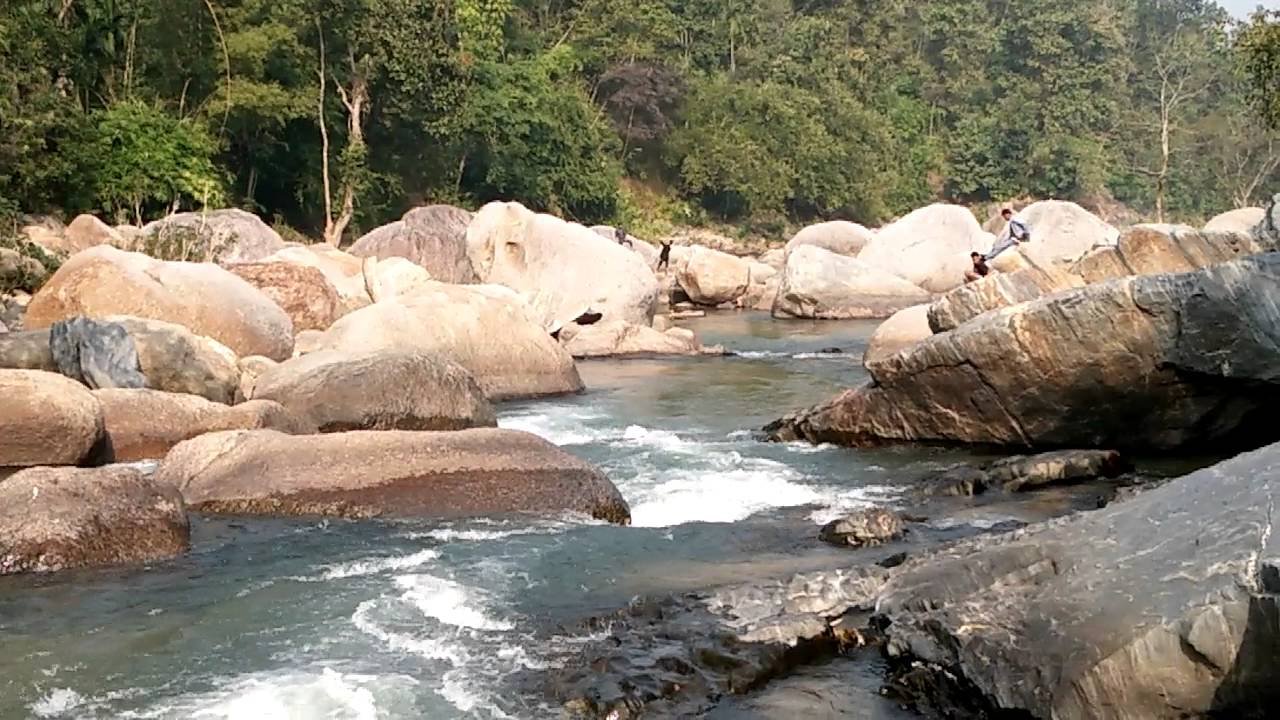 Stay away from these haunted places if you are faint-hearted. 
follow scoopwhoop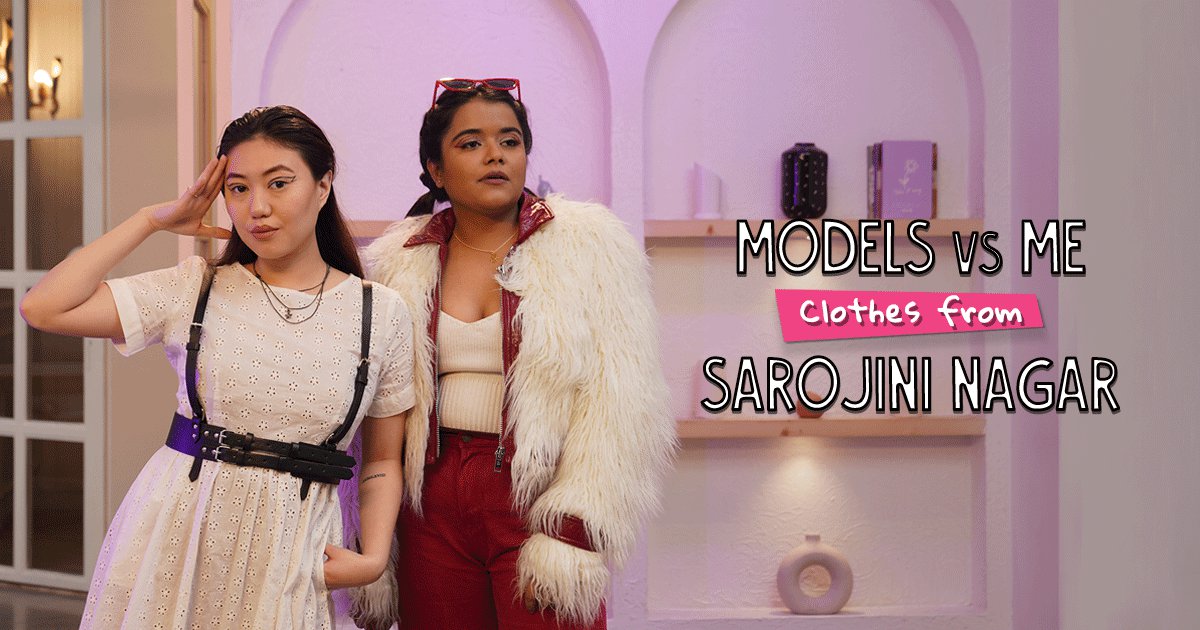 Models Vs Me: Clothes From Sarojini Nagar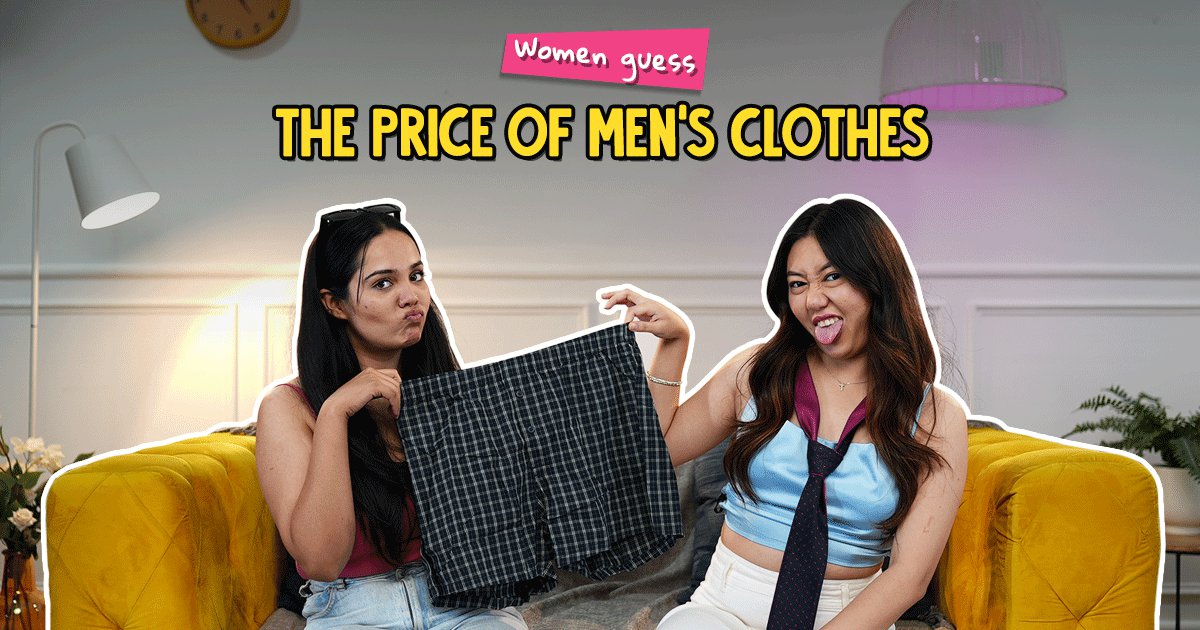 Women Guess The Price Of Men's Clothes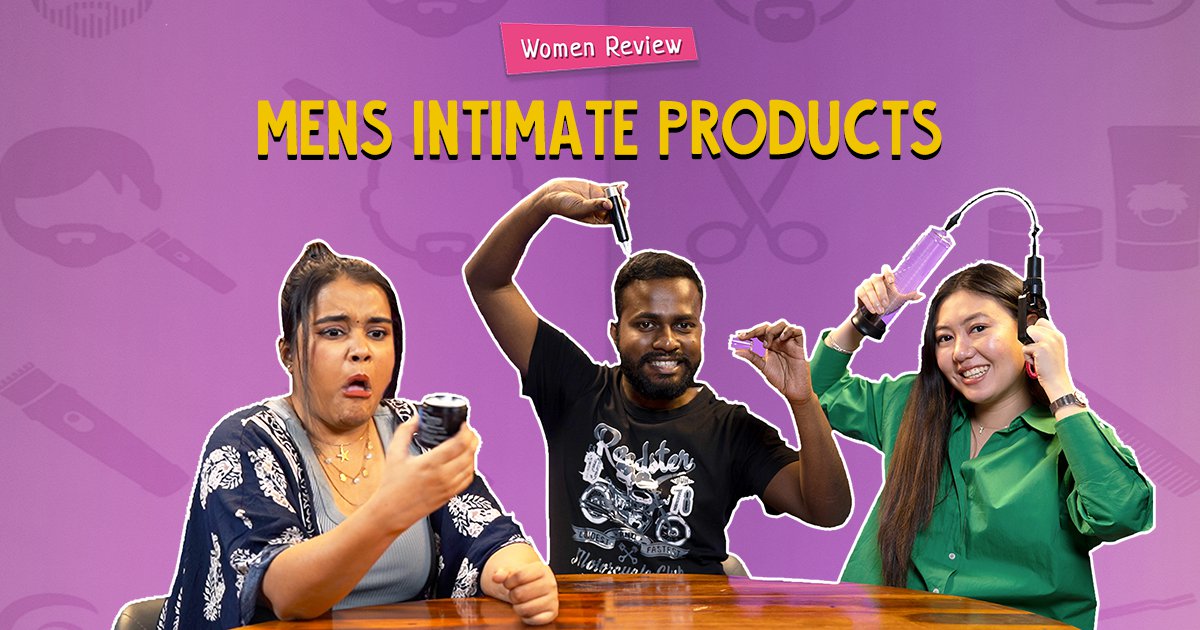 Women Review Mens Intimate Products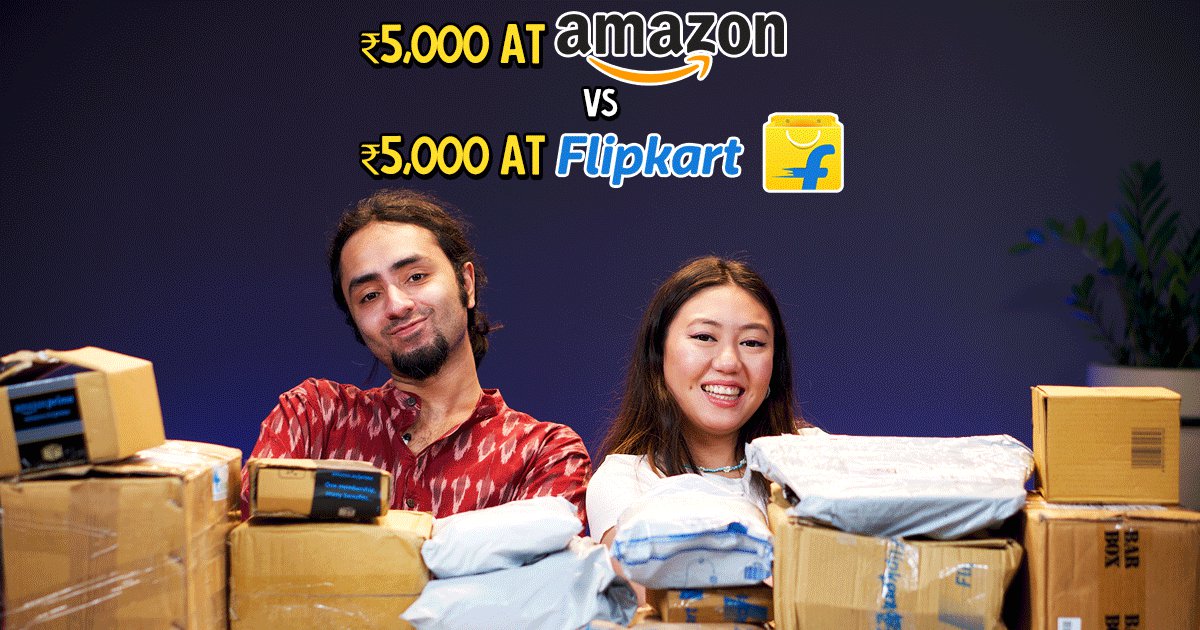 ₹5000 At Amazon Vs ₹5000 At Flipkart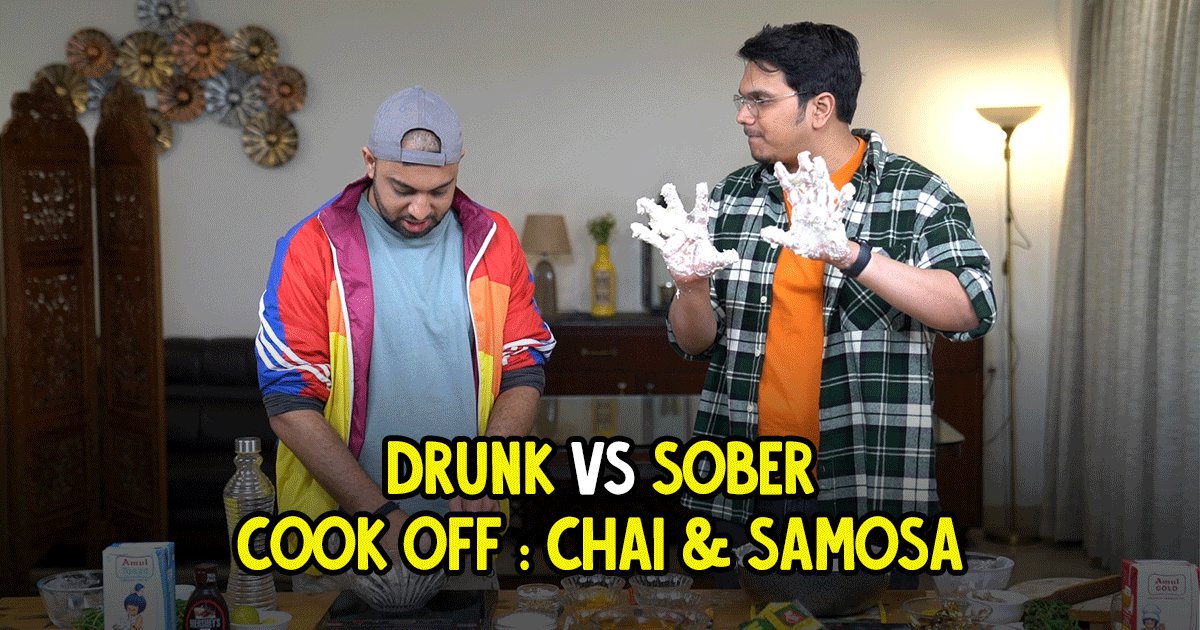 Drunk Vs Sober Cook Off: Chai & Samosa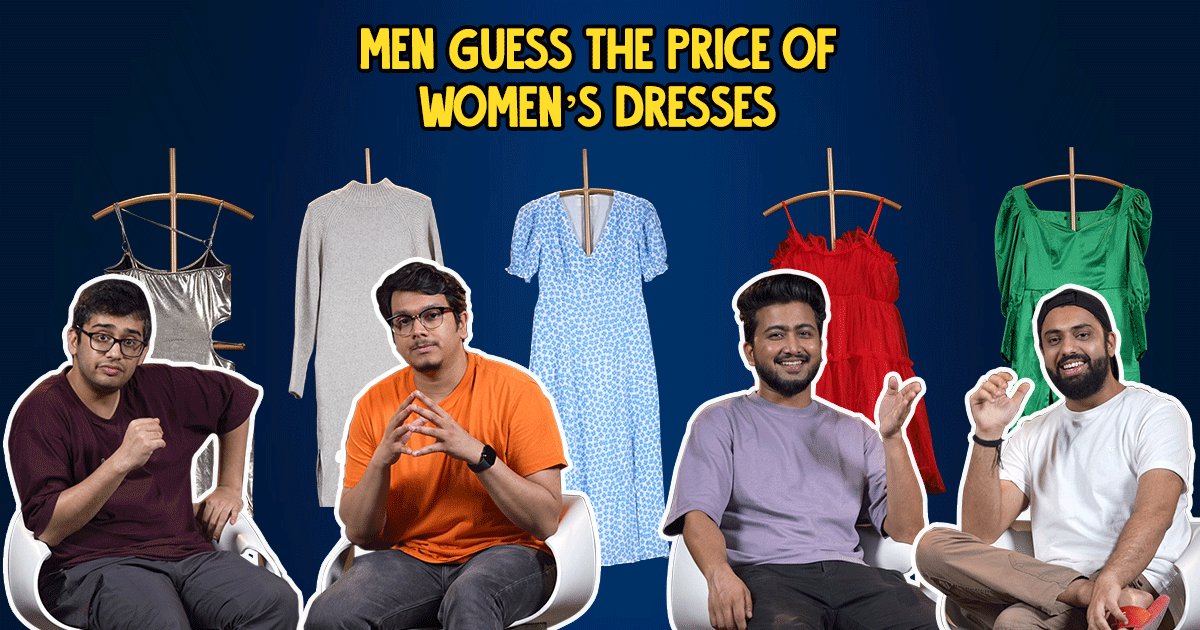 Men Guess The Price Of Women's Dresses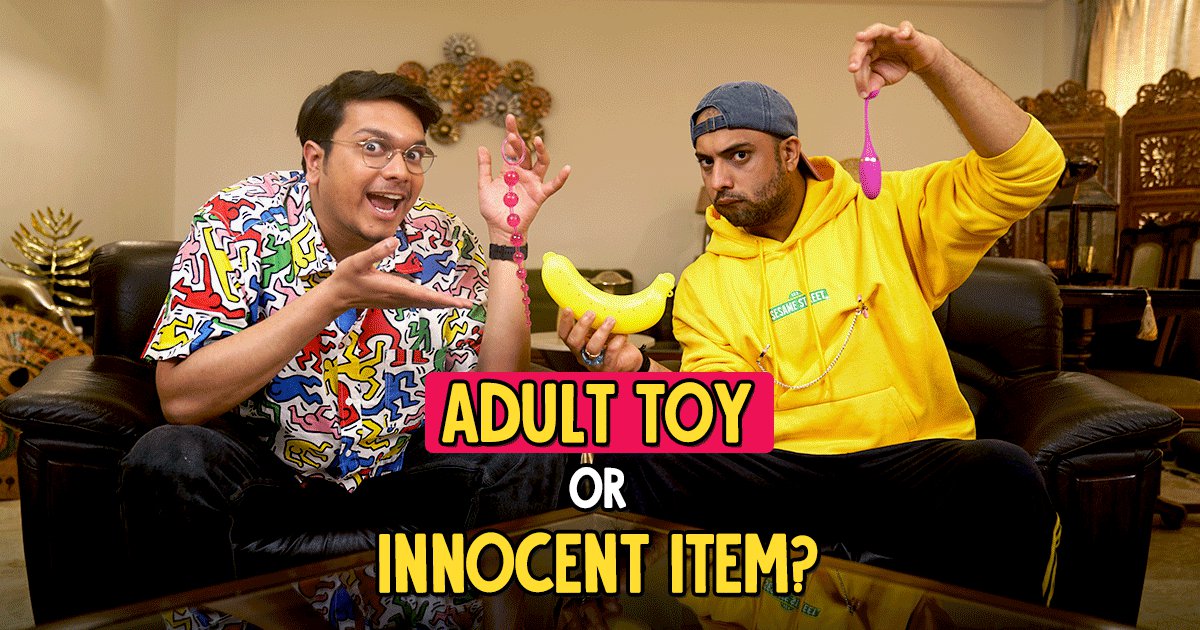 Adult Toy Or Innocent Item?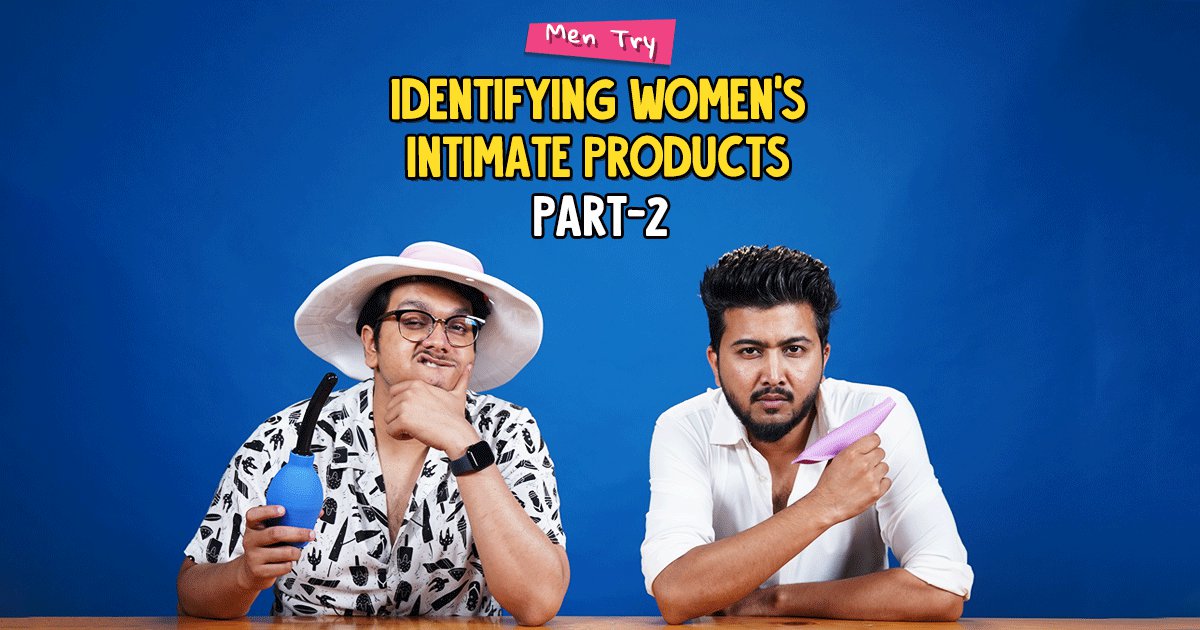 Men Try Identifying Women's Intimate Products Part 2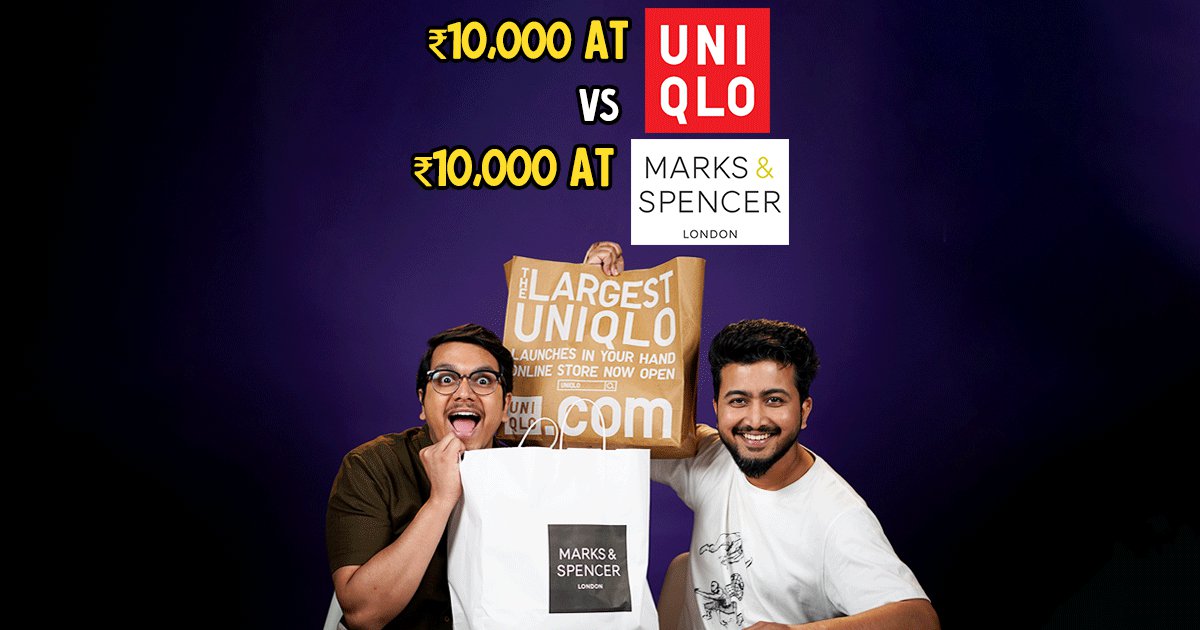 ₹10,000 At Uniqlo VS ₹10,000 At Marks & Spencer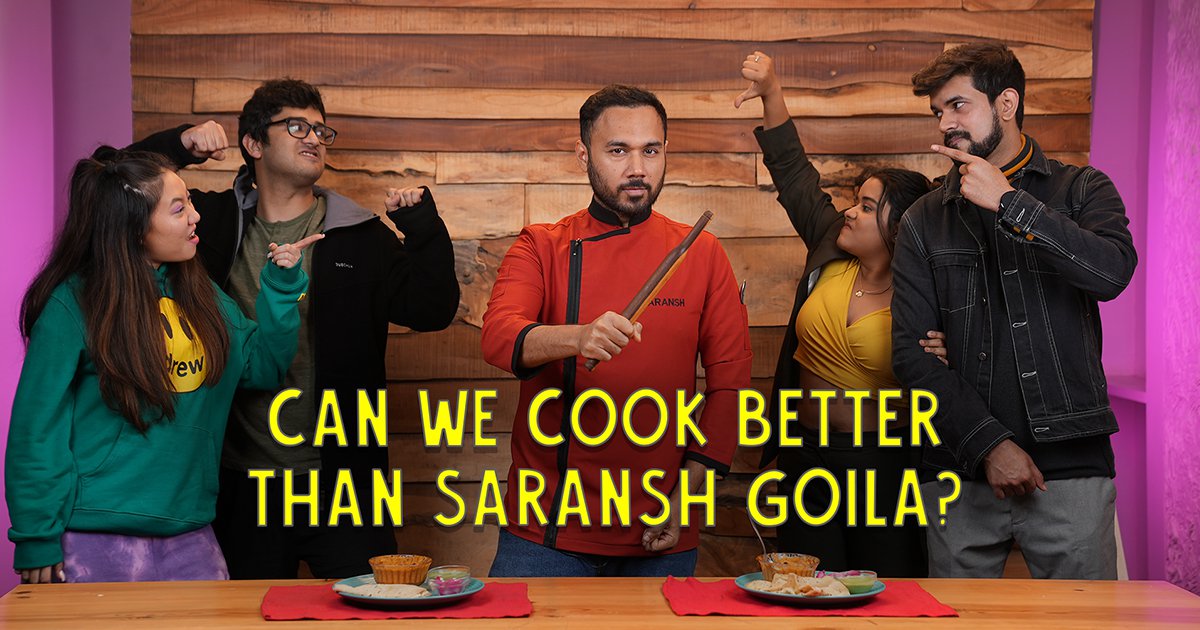 Can We Cook Better Than Saransh Goila?
Film Review
Guwahati City
Movies Like
Movies in Order
Best Series
Ending Explained
Situated in the Northeast of India, Assam is a beautiful state, and even the ancient Indian texts mention its beauty. One of the most peculiar things about the state is its treasure trove and Ahom era's authentic chronicles.
The rest of India is yet to discover more about this gateway of Northeast India. Here are four of the most unusual places in Assam:
1. Mayong – Black Magic Capital of India
2. jatinga: valley of death for birds, 3. bogijuli camp – nameri forest reserve, 4. hahim picnic spot, 5. banyan tree in puranigudam, 6. haunted house in nagaon.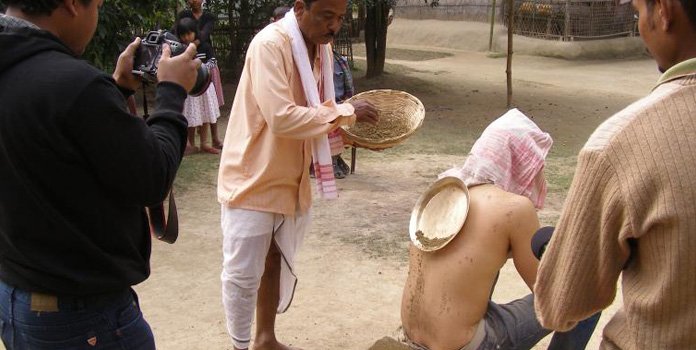 Mayong, also known as the "Land of Black Magic," has been famous for Black Magic. Black Magic is a type of tantric ritual that has always been a part of ancient Indian art.
Even though we may think that such beliefs have no place in modern society, it is still being practiced in Mayong. A lot of people consider this place as cursed while adventure seekers come in droves to see the signs of ancient magic. The magic that is infamous for the ability to do bad things is the main attraction of this place. 
A lot of birds come in this place from many other parts of the world. Why do the birds come here? May to spend their time during winter or find good food? No. The birds come here to commit suicide.
Yes, the place has been famous as the suicide land of birds. There have been researches about this place, but it is still unclear why birds come here for committing "mass suicide." Besides local people, some international organizations visit here to witness the peculiar occurrence.
There have been reports of unnatural activities in this place that is situated in the Nameri forest reserve of Assam's Sonitpur district. The stories of the abnormal events state that people visiting the site during the dusk often hear a lady laughing, which is kind of spooky.
Some have even seen the bamboo groves falling and then getting back to its previous state. It is not a place for spending a pleasant Sunday evening, so do not go there unless you want to hear the laughing of "ghosts."
Situated near Guwahati, the Hahim picnic spot is a natural and quiet place for people to go with friends and families and enjoy the beautiful silent stream. So what can be so weird about this beautiful and scenic place with stony ebbs? During early in the morning, a lot of people reported that they hear funny noises, and some of them are very scary for them to endure. As a result, even though it exceptional when it comes to beauty, the number of visitors has significantly reduced over the years.
There is an old banyan tree in Kaxorigaon area in Puranigudam. People says that during the Assamese-Burmese wars of the 1820s, the Burmese committed countless atrocities on the poor Assamese villagers, including building bamboo sheds atop tree, more like modern treehouses, they then tied up the locals and put them atop the tree and put fire at the base. One can only imagine the suffering of those people.
According to the locals, this place today is somehow haunted by those souls and the site has seen numerous fatal accidents over the years. No matter what the local authorities do to sort out this stretch of the NH-37, the accidents just keep on happening.
There is a haunted house adjoining Tarun Phukan Road. According to the locals, a girl was raped and murdered in this house and since then the spirit of this girl has been trying to get even with the culprits.
Assam, with its beautiful features, also has some heart-shivering places that people tend to stay away. From the magical land of Mayong to the mysterious nature of Hahim, there are many weird places in Assam that people are still not familiar with.
Mayong: Myth/Reality : A documentary film on Mayong, a small cluster of villages in Assam known for its Tantrik practices and legends associated with black magic.
Latest articles
The family business season 5: a sneak peek into the upcoming drama, foundation season 3: what lies ahead for the epic sci-fi series, kota factory season 3 release date and more, exciting news: aspirants season 2 set to return, will 'lupin' steal our hearts again in season 4, 'totally killer': ending explained, related articles.
Best Product Reviews
Review India Online
List of Assamese films
Important Links
About Magical Assam
Submit News
Media Kit & Brand Assets
Web Stories
Links You Love
Assamese Videos
Assamese Translation
Assamese Newspaper
Assamese Calendar 2022
Assamese Quotes
Best of Lists
Magical Assam is an online culture magazine, covering Film, OTT, Celebrity News, Lifestyle and more! Check back regularly for exclusive Top-10s, previews, reviews, and other awesome content!
© 2012-2023 Magical Assam
Affiliate Disclosure
Privacy Policy
Entertainment
Tips & Tricks
Top 10 Haunted Places in Assam !
#10 HAHIM PICNIC SPOT:
#9 mayong village:, #8 banyan tree nagaon:, #7 sundarbari kabristhan guwahati:, #6 nagaon haunted house:, #4 evil spirit of guwahati:, #3 bogijuli camp nameri:, #2 jorhat haunted lodge:, #1 death valley of birds, jatinga:, you may like these posts, post a comment, join our whatsapp.
Popular Posts
Assamese fonts: Assamese fonts download for free
Things to do for financial growth যদি আপুনি আৰ্থিক সমস্যাত ভুগি আছে, আজিয়েই এইকেইটা কাম কৰক - হৈ পৰিব মালামাল ।
Old Photos of Tarun Gogoi - Ex CM of Assam | Assam Ex CM Tarun Gogoi's old Photo
Assamese Wedding Card Writing and Design | Assamese Biya Invitation Card |
Assamese Puzzle Questions with Answers | Best Assamese Funny Questions
HEALTH TIPS 22
EDUCATION 21
DAILY NEWS 19
ENTERTAINMENT 19
INFORMATION 11
GOVT SCHEME 3
BUSINESS IDEAS 2
INSTAGRAM 1
Copyright 2020 Assamese Infotainment Created By : Assam News Live
Footer Copyright
Contact form.
Northeast India News, Assam News, Breaking News of Northeast | Latest News Live | EastMojo
6 'haunted' places in Assam that will give you goosebumps!
Assam is a remarkably wonderful place, and venturing to the length and breadth of this state is something that each voyager tries to do. In any case, in your excursion, you may come across some unusual and odd occurrences, which may or may not be paranormal. So watch your back where you go.
Haunted Lounge, Jorhat
It is said that the visitors in this lounge have seen some demonic symbols and also have heard weird noises and screams at night. According to nearby residents, crying and weird noises, screaming and other inexplicable sounds have been heard coming from the deserted old building.
People claimed to have found different types of symbols at different spots inside the house. It is believed that the symbols have something to do with evil spirits and demons. And now, no one dares to explore the abandoned building after sunset.
Bogijuli Camp
This camping site in the Nameri Forest Reserve is said to be haunted. Visitors in the area have reported strange happenings and unexplained occurrences. Also, the locals claim to have heard the cries and laughter of a woman at night but no one has ever seen anything. The visitors have also reported hearing the sound of bamboos falling but on investigation, they find nothing.
Also Read: 7 actors from Northeast India who made it big in Bollywood
Haunted House, Nagaon
There is an abandoned house adjoining Tarun Phukan road in Nagaon area which is said to be haunted by the spirit of a teenage girl. It is believed that the girl was raped and murdered in the house and now her spirit still wanders around the house for taking revenge on the culprits.
A banyan tree, Puranigudam
A banyan tree located in Kharigaon area is said to be haunted as spirits of Assamese villagers who were tied to the tree and set on fire still linger around the area. It is believed that during the the Assamese-Burmese war of the 1820s, the Burmese used to harass poor Assamese villagers. They would tie up the locals to the banyan tree, put them atop the tree and set the base on fire. And now, it is said that the tree is haunted by the souls of those who were killed and tortured by the Burmese.
Mayong Village
Mayong in Assam is famous for its practices of black magic. The village is also known as 'India's Black Magic Capital' and it is said that this village has wizards who have the ability to transform humans into animals by using black magic. People who are facing issues and troubles with black magic come here to get cured. This village is also popularly known for its tradition of hosting black magic rituals.
Hahim picnic spot
The amazing picnic spot in Guwahati turns into a silent spooky place after dark. It is believed that the place is haunted by an evil witch who roams around this area. There have been many reports of paranormal activities and people have also complained about hearing unnatural sounds.
Trending Stories
Latest Stories
Join the Conversation
Pingback: Haunted File Based On True Event & Heaven For Ghost Hunters
Leave a comment Cancel reply
Leave a comment.
Logout Login
Adventure Holidays
Weekend Getaways
Driving Holidays
Travel News
Top Searches
Dussehra Long Weekend
Uttarakhand
India's Most Visited Monuments
Festival of Laziness
Grassland Safari
Lost Cities Of The World
Haunted places in Assam – of black magic and bird suicides
Arka Roy Chowdhury Arka Roy Chowdhury / Times Travel Editor / OFFBEAT , ASSAM / Updated : Jul 14, 2017, 14:38 IST
You're Reading

The mystery of the northeast never ceases to enthral us. We are always trying to deduce its beauty, and experience the hidden and unexplored areas. Assam is one such beauty, blessed by the mighty Brahmaputra; this state is the gat … Read more
The mystery of the northeast never ceases to enthral us. We are always trying to deduce its beauty, and experience the hidden and unexplored areas. Assam is one such beauty, blessed by the mighty Brahmaputra; this state is the gateway to the rest of northeast. Haunted places in Assam present travellers with mystical opportunities, something exciting and out-of-the-ordinary. Read less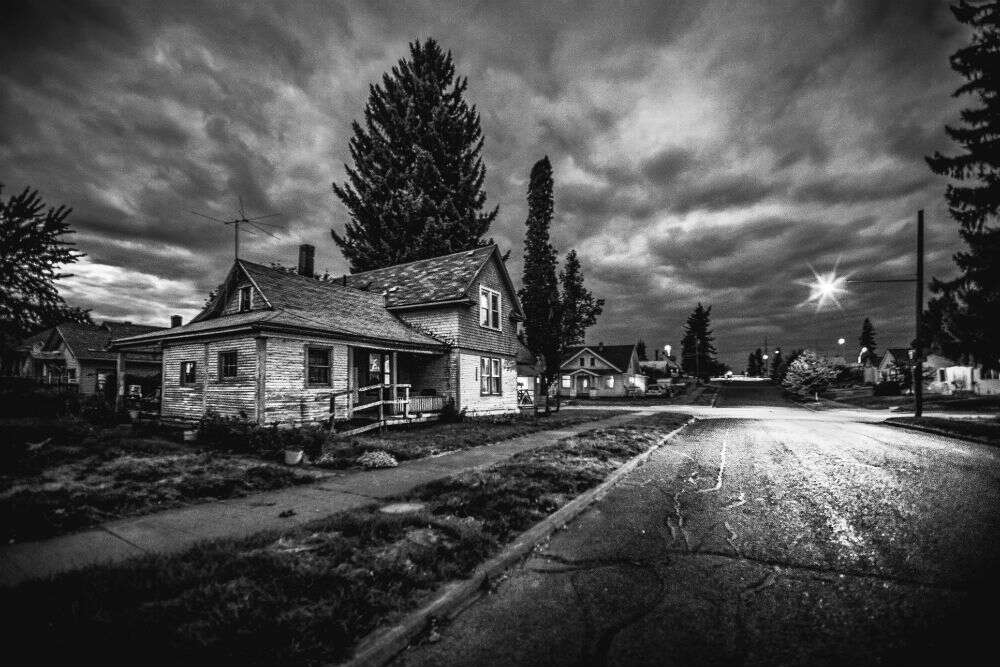 More from Travel News

Comments (0)

Refrain from posting comments that are obscene, defamatory or inflammatory, and do not indulge in personal attacks, name calling or inciting hatred against any community. Help us delete comments that do not follow these guidelines by marking them offensive . Let's work together to keep the conversation civil.
Comments ( ) Sort: Newest UpVoted Oldest Discussed Down Voted closecomments

SIGN IN WITH
Or post without registration.

Visual Stories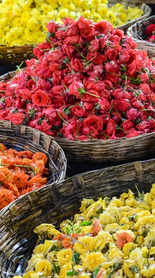 Popular Galleries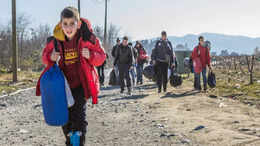 Countries in conflict: Think before you travel TRAVEL TRENDS , WORLD

Most prominent lost cities of the world!

Check out India's most visited monuments this festive season TRAVEL TRENDS , INDIA
Trending stories.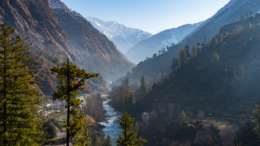 Himachal Government to set up 11 eco-tourism sites

What makes Munnar one of the best romantic getaways in India?

Only guide to India's famous Ranthambore National Park that you'll ever need!

Places in Sri Lanka that feel like they've traces of Ravana

World's most thrilling theme parks
1 Haunted places in Assam – of black magic and bird suicides
2 Fan of Game of Thrones? Watch season 7 premier live at this GoT themed café in Delhi
3 Places to visit in Kutch for a complete vacation
4 Bhandardara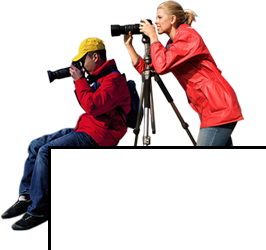 THE DEFINITIVE GUIDE TO DESTINATIONS, ITINERARIES, THINGS TO DO, RESTAURANTS, NIGHTLIFE and LOTS MORE!
FOLLOW US ON
Places to visit.
Places to visit in Bangalore
Places to visit in Mumbai
Places to visit in Delhi
Places to visit in Goa
Hotels in Goa
Hotels in Jaipur
Hotels in Shimla
Hotels in Mumbai
Things To do
Things to do in Goa
Things to do in Mumbai
Things to do in Bangalore
Things to do in Delhi
Travel Inspiration
Visa on arrival for Indians
Honeymoon Places in india
Hill Stations in India
Weekend getaways in Mumbai
Weather in Delhi
Weather in Chennai
Weather in Bangalore
Weather in Mumbai
Best Beaches
Goa Beaches
Mumbai Beaches
Pondicherry Beaches
Kerala Beaches
Restaurants in Bangalore
Restaurants in Chennai
Restaurants in Pune
Restaurants in Jaipur
Hill Station near Delhi
Winter trip to Ladakh
Places to visit in Kerala
Winter Honeymoon Destinations
UK visa guide for Indians
Winter Trip to Manali
Vaishno Devi Yatra
Special Train Ticket Booking
HP inter-state Bus
Honeymoon Destinations India
Congratulations!
You have been successfully added to the mailing list of Times of India Travel. To complete the subscription process, kindly open your inbox and click on the confirmation link which has been emailed to you.
Share with friends
Thank You for sharing! Your friend will receive the article link on email mentioned.
(For more than one recipient, type addresses separated by commas)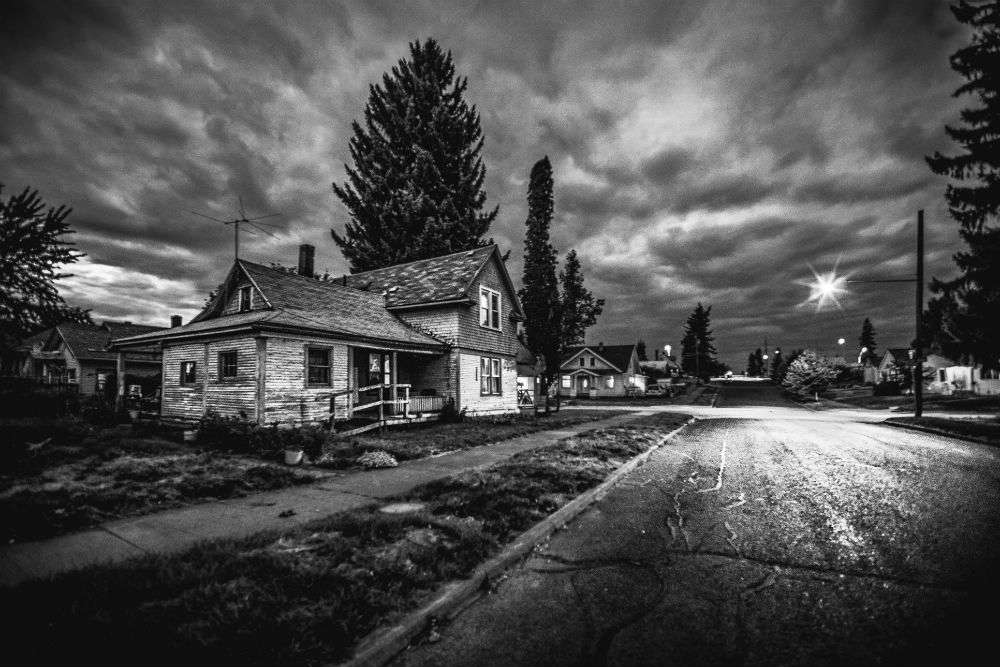 The mystery of the northeast never ceases to enthral us. We are always trying to deduce its beauty, and experience the hidden and unexplored areas. Assam is one such beauty, blessed by the mighty Brah...
Pray or move? 40% of surveyed Americans experience 'unexplained' phenomena in homes
Do you think your house is haunted?
If you do you're among large chunk of Americans believers.
A new survey conducted by All Star Home  shows one in six people across the nation think supernatural activity is going on at home.
Even spookier? Two out of five U.S residents in the survey reported they have experienced unexplained or unusual occurrences at home.
To draw the findings, researchers surveyed 1,017 Americans in August about their paranormal experiences. Among those interviewed, All Star Home reported, 49% were women, 49% were men, 1% were non-binary, and 1% did not identify. The group ranged in age from 19 to 94 with an average age of 42.
To determine the old homes in historically haunted cities, All Star Home said it used data from the U.S. Census Bureau. 
Here are some other frightening stats the survey revealed:
1 in 10 people have used a Ouija board at home
One in 10 people have used a Ouija board at their home.
Forty-two percent say they would not use it again.
What really happened in the bedroom?
Of those who say they have experienced oddities in their home, 49% reported witnessing something unexplainable in the bedroom.
Other popular areas include the living room (26%), kitchen (23%), a hallway or stairway (21%) and the basement (12%). 
'Probably haunted' funeral home for sale Listed as 3-bedroom house with rooms 'gutted and waiting'
Do I pray or move out?
Of those who witnessed something eerie 19% reported praying while 11% played detective and researched the home's history.
Another 11% said they performed a cleansing ritual.
Seven of the 1,017 people surveyed said they moved out after the experience.
'Something unexplainable'
More than two in five people experienced something unexplainable or unusual in their home with 42% of them reporting they felt the presence of something they couldn't see.
Meanwhile 37% (more than 1 in 3) people have heard unexplainable sounds including footsteps or voices, and 19% have seen apparitions or ghostly figures.
From Candy Corn to Kit Kats: The most popular (and hated) Halloween candy by state
'Grandma? Is that you?'
More than 30% of those interviewed said they are "freaked out" by old homes and 39 % said they have felt the presence of a dead family member.
The average age of a home where people reported unexplained experiences was found to be 88 years.
For more on the survey, click here . If you dare.
Natalie Neysa Alund is a senior reporter for USA TODAY. Reach her at [email protected] and follow her on X @nataliealund.
India awaits top court verdict on same-sex marriages
A participant holds a banner during Queer Azadi Pride, an event promoting gay, lesbian, bisexual and transgender rights, in Mumbai, India, February 1, 2020. REUTERS/Francis Mascarenhas/File Photo Acquire Licensing Rights
NEW DELHI, Oct 16 (Reuters) - India's top court will deliver a verdict on Tuesday on granting legal recognition to same-sex marriages, a ruling that has the potential to spark momentous changes in the world's most populous country.
The case is seen as a milestone event for LGBTQ rights in India, following a historic 2018 judgement by the Supreme Court that scrapped a colonial-era ban on gay sex.
Only Taiwan and Nepal allow same-sex unions in Asia, where largely conservative values still dominate politics and society.
A five-judge bench of the Supreme Court headed by the Chief Justice of India heard arguments in the case between April and May and reserved its order on May 11.
The Supreme Court website showed late on Monday that the verdict is due to be pronounced on Tuesday.
If legal recognition is granted, the ruling will bring about significant changes in the largely conservative Indian society, as family laws may need to be redefined.
The Indian government has opposed these appeals, calling them "urban elitist views" and stating that the parliament is the right platform to debate the matter.
It has also said that such marriages are not "comparable with the Indian family unit concept of a husband, a wife and children."
Members of India's lesbian, gay, bisexual, transgender, and queer community (LGBTQ) say they face discrimination despite the 2018 judgement, and that the absence of legal backing for same-sex marriages violates their constitutional rights.
(This story has been refiled to change date of judgment reservation to May 11 from May 12 in paragraph 4)
Reporting by Shivam Patel; Arpan Chaturvedi; Editing by Bill Berkrot
Our Standards: The Thomson Reuters Trust Principles.
Indian shares open lower as Middle East tensions trigger global selloff
India allows some rice shipments to Philippines, other importing countries
India hikes govt employee inflation-adjusted allowance by 4%
India raises wheat purchase price by 7% to expand area
More from Reuters
UK PM Sunak to visit Israel on Thursday
British Prime Minister Rishi Sunak will arrive in Israel on Thursday and meet with Prime Minister Benjamin Netanyahu and President Isaac Herzog, before travelling on to other regional capitals, his office said.
Israel troops kill two Palestinian teens in West Bank amid Gaza anger
Philippines sees no current, future engagements with Taiwan - military chief
US announces seizure of 17 website domains used by North Korea IT workers
Republican 2024 hopefuls use Israeli-Palestinian conflict to push hard line on immigration
BUSINESS AND FINANCE
LIFESTYLE HOME
ENTERTAINMENT
MEW STORIES HOME

8 Haunted Places In Assam That You Should Avoid Visiting Alone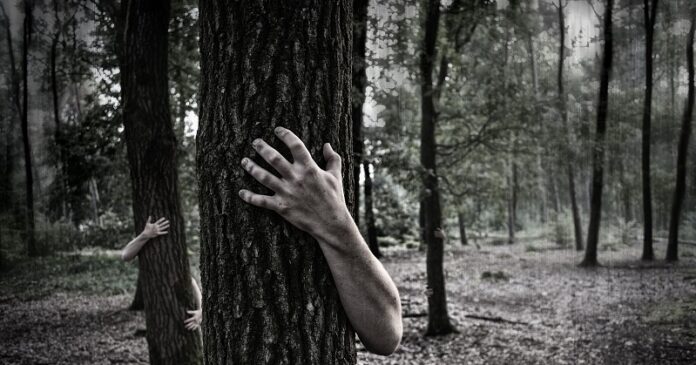 Assam is a beautiful North-eastern state of India. It is well-known for its rich wildlife, archaeological sites, and tea plantations all over the country. People from all over the world, visit Assam to admire its elegant beauty and amazing culture. However, apart from that, this state is also famous for its horror stories and supernatural world. These places and their stories might give you sleepless nights.
So, if you are up for exploring "the other world," here are some of the haunted places in Assam that you should avoid visiting alone.
1) Valley of Death for Birds – Jatinga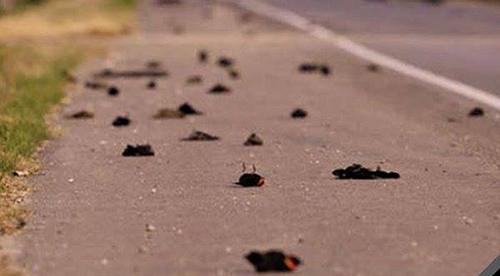 Jatinga is a quaint village that lies near Guwahati. This small village is famous for mass birds suicide for no apparent reason. Every year migratory birds fry to this place. But, unfortunately, they never leave alive. Interestingly, these mass suicides happen on a specific strip of land between September and October. On moonless nights, between 6:00 pm to 9:30 pm, this phenomenon has been taking place for more than a century now. That is why it is considered one of the most haunted places in Assam.
Location of Valley of Death for Birds: Dima Hasao district, Jatinga, Assam Valley of Death for Birds is Famous for: Mass suicide of migratory birds for no reason
2) A Haunted Lounge – Jorhat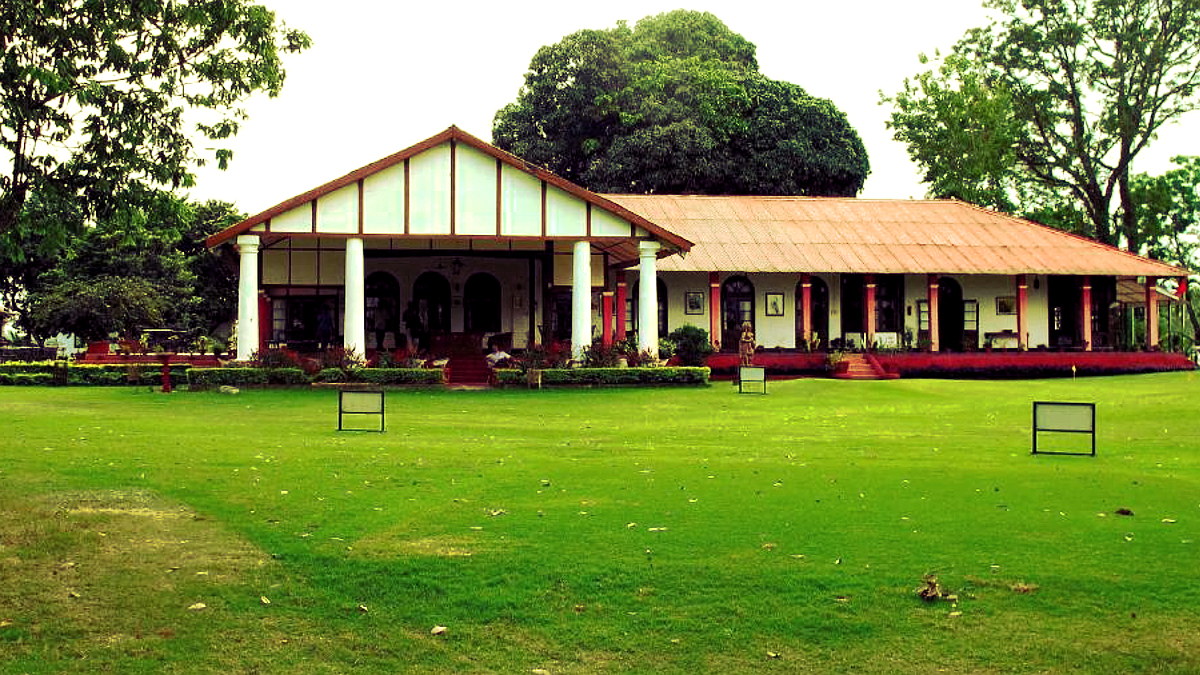 The locals of Assam reported that they have heard weird noises, screams, and crying noises coming from inside this deserted building. Apart from that, they have also found various types of symbols at different corners of the house. And, they believe that these symbols have something to do with evil spirits. That is why no one visits this lounge after sunset because it is undoubtedly one of the haunted places of Assam.
Location of A Haunted Lounge: Club Rd, Chandan Nagar, Jorhat, Assam 785008 A Haunted Lounge is Famous for: Hearing weird noises & screams and seeing demonic symbols inside the house
3) Bogijuli Camp – Nameri Forest Reserve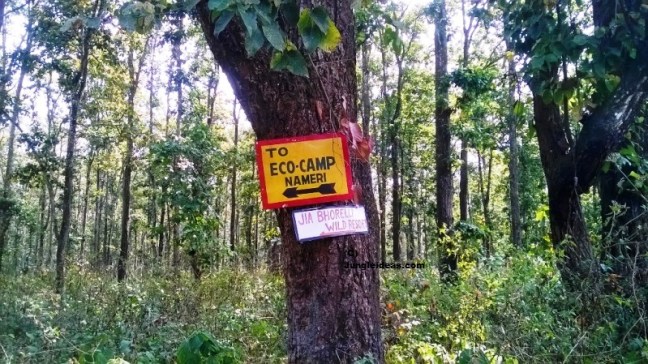 Bogijuli Camp is a famous camping site in Nameri Forest Reserve. However, it is also famous for being one of the most haunted places of Assam. Allegedly, visitors have experienced strange happenings and unexplainable occurrences on this camping site. People also have heard the laughter and cries of a woman. Interestingly, the woman can nowhere be seen.
Location of Bogijuli Camp: Sonitpur district, Nameri Forest Reserve, Assam Bogijuli Camp is Famous for: Hearing different voices of a women at night
4) A Haunted House – Nagaon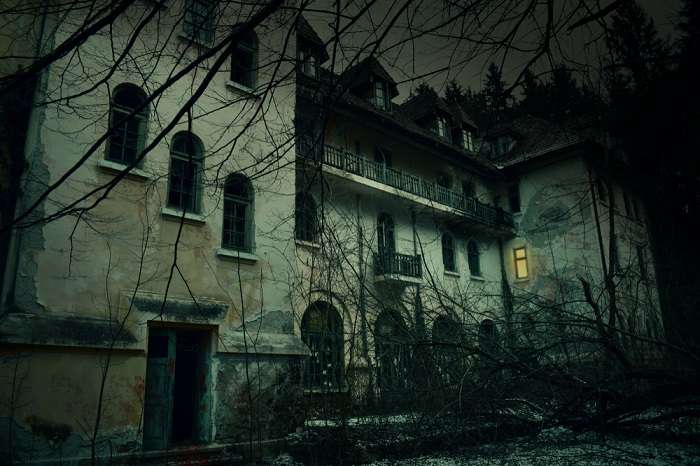 There is an abandoned house adjoining Tarun Phukan Road in the Nagaon area. It is believed that there is a particular house that is haunted by the spirit of a teenage girl. As per the locals, the girl was sexually assaulted and murdered in this house. Now, it is said that as she wants to take revenge on her culprits, her spirit still wanders the house. Undoubtedly, it is one of the saddest and most scary ghost stories of Assam.
Location of A Haunted House: Nagaon, Assam A Haunted House is Famous for: Roaming spirit of a teenage girl in the house
5) Sundarbari Cemetery – Guwahati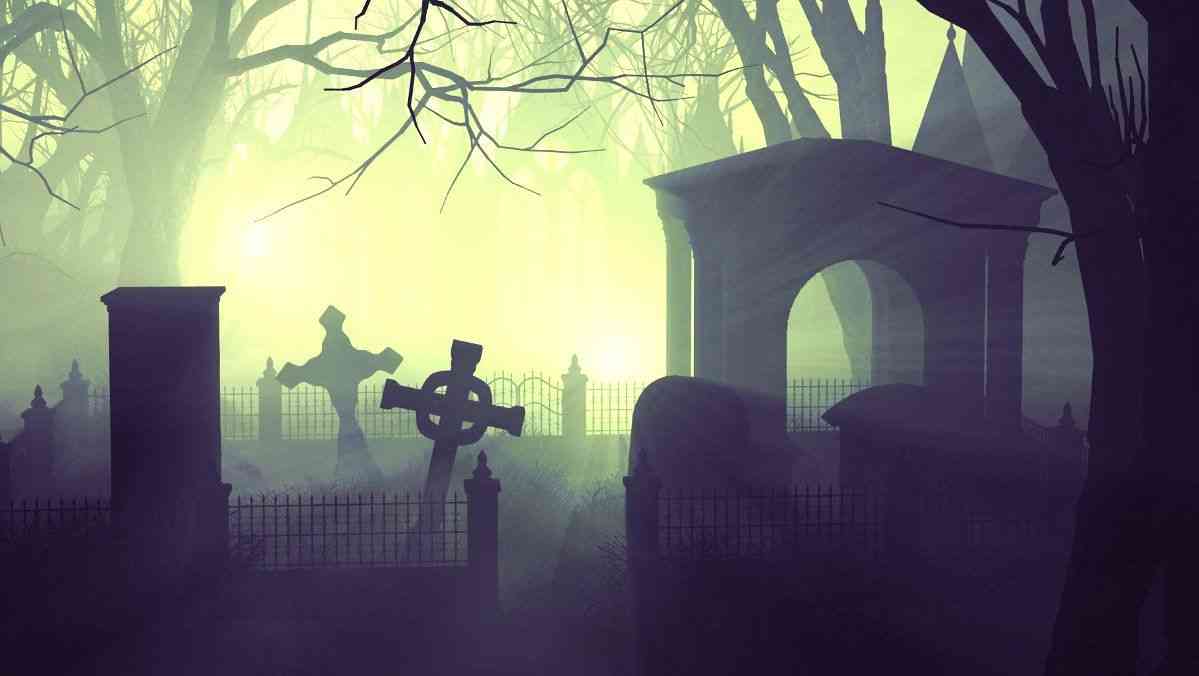 In and around this cemetery, many visitors have experienced paranormal activities. According to the locals of the area, they have seen apparitions and heard creepy sounds after midnight. Apart from that, some people also got sick after visiting this cemetery. Perhaps that comes under one of the Assam haunted places.
Location of Sundarbari Cemetery: 4MXF+2PG, Sundarbari, Jalukbari, Guwahati, Assam 781012 Sundarbari Cemetery is Famous for: Seeing apparitions and hearing creepy sounds
6) The Banyan Tree – Puranigudam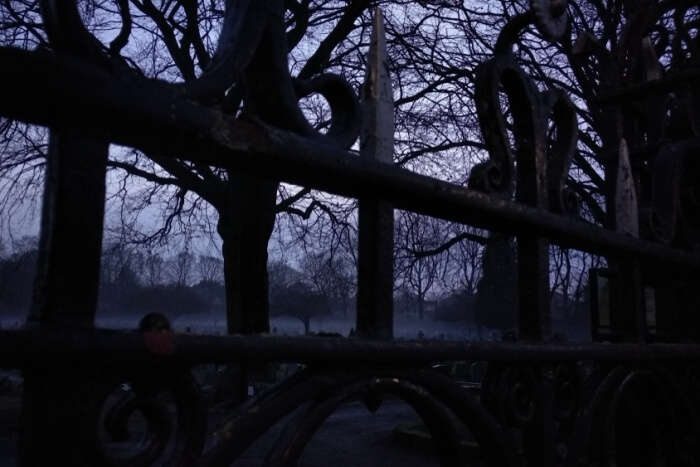 A Banyan tree located in the Kakharigaon area is considered one of the Assam haunted places. According to the locals, the Burmese used to harass the poor Assamese villagers during the Assamese-Burmese wars of the 1820s. They would tie up the locals to the top of the banyan tree and set the base of the tree on fire. So, now it is believed that this tree is haunted by the souls of those who were killed by the Burmese.
Location of Sundarbari Cemetery: Kharigaon, Puranigudam, Assam Sundarbari Cemetery is Famous for: Lingering of Assamese villagers to the tree who were tied to this tree and set on fire
7) Mayong Village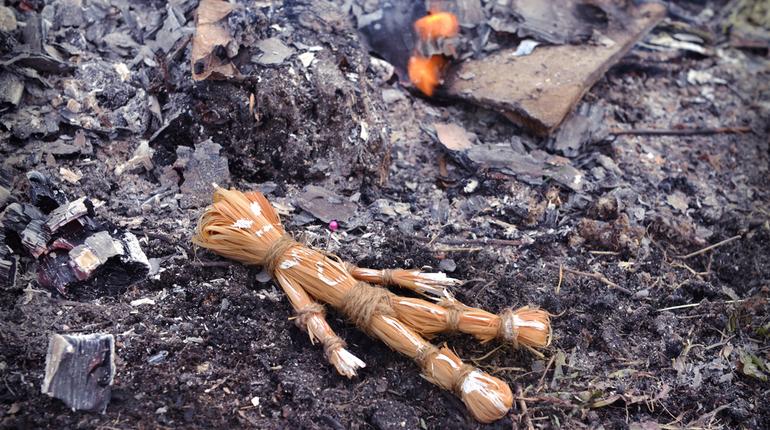 Did you know that the Mayong village of Assam is also famously known as "India's Black Magic Capital?" Allegedly, the wizards in this village are so powerful that they can transform humans into animals by their black magic. People who want to get cured of black magic also come here. Besides that, the wizards of this village perform different black magic rituals to gain more power. It is undoubtedly one of the scariest ghost stories of Assam.
Location of Mayong Village: Mayong, Morigaon district, Assam Mayong Village is Famous for: Practicing black magic
8) Hahim Picnic Spot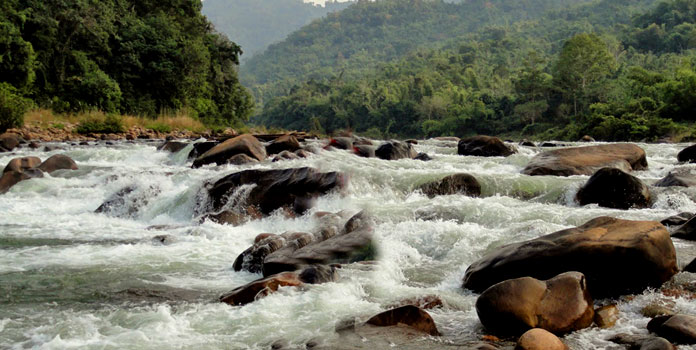 Hahim Picnic Spot is a famous place that is located in Guwahati. However, it turns into a silent spooky place after dark. It is believed that the highway stretch that passes through this area is haunted. There have been many reports of paranormal activities in this area. According to the locals, the Hahim Picnic spot is haunted by an evil witch. It roams around the area and can be heard unnatural sounds as well.
Location of Hahim Picnic Spot: Hahim, Boko, Assam 781129 Hahim Picnic Spot is Famous for: Witch spirit haunting the place
RELATED ARTICLES MORE FROM AUTHOR
Top 5 famous shiva temples in india you must visit, 5 places to visit during navratri in india, 9 most famous hanuman temples in india you must visit, 10 interesting facts about varanasi you must know, 10 most-visited temples in vrindavan you must visit, tips for budget friendly trips traveling on a shoestring.
POPULAR POSTS
Vivek agnihotri perfect reply to ias officer's request to donate 'the..., 30 top south indian suspense thriller movies dubbed in hindi to..., 30 top romantic south indian movies that you can watch in..., popular category.
ENTERTAINMENT 701
BOLLYWOOD 215
TRENDING 56
LIFESTYLE 52
Privacy Policy
Terms Of Use
Cookie Policy
Privacy Overview
Dictionary Assamese - English
Translations from dictionary assamese - english, definitions, grammar.
In Glosbe you will find translations from Assamese into English coming from various sources. The translations are sorted from the most common to the less popular. We make every effort to ensure that each expression has definitions or information about the inflection.
In context translations Assamese - English, translated sentences
Glosbe dictionaries are unique. In Glosbe you can check not only Assamese or English translations. We also offer usage examples showing dozens of translated sentences. You can see not only the translation of the phrase you are searching for, but also how it is translated depending on the context.
Translation memory for Assamese - English languages
The translated sentences you will find in Glosbe come from parallel corpora (large databases with translated texts). Translation memory is like having the support of thousands of translators available in a fraction of a second.
Pronunciation, recordings
Often the text alone is not enough. We also need to hear what the phrase or sentence sounds like. In Glosbe you will find not only translations from the Assamese-English dictionary, but also audio recordings and high-quality computer readers.
Picture dictionary
A picture is worth more than a thousand words. In addition to text translations, in Glosbe you will find pictures that present searched terms.
Automatic Assamese - English translator
Do you need to translate a longer text? No problem, in Glosbe you will find a Assamese - English translator that will easily translate the article or file you are interested in.
Join over 600.000 users and help us build the best dictionary in the world.
Add translation
Help us to build the best dictionary.
Glosbe is a community based project created by people just like you.
Please, add new entries to the dictionary.
Recent changes
Statistics of the assamese - english dictionary, language assamese, language english.