Become a 4D modeler
Meet the Pilots
Sky is (not) the limit
Pioneers of modern aviation industry
Struggles in "high tech" industry
Battle of Midway
Developing Supersonic Transporter (SST)
World Discovery From The Sky
4th Generation
5th Generation
Experimental aircrafts
High aspect wing
Skill level
Aermacchi-Lockheed AL-60 Conestoga
Aero L-39 Albatros
Aerospatiale/BAC Concorde
Aichi D3A Val Dive bomber
Arado Ar234
Atlas Cheetah
Avro Canada CF-105 Arrow MKI
Beechcraft Bonanza (Waikiki Beech)
Beechcraft Model 17 Staggerwing
Beechcraft Starship
Bellanca Miss Veedol
Blohm & Voss BV 155
Boeing 2707 sst
Boeing B-17 Flying Fortress
Boeing B-29 Superfortress
Boeing FA-18 Super Hornet
Boeing L-15 Scout
Cessna 172 Skyhawk
Cessna Bobcat
Cessna Skymaster
Changdu J-7B
Chengdu J-10A Vigorous Dragon
Convair B-58 Hustler
Convair F-102A Delta Dagger
Convair F-106 Delta Dart
Curtiss P-1 Hawk
Curtiss P-40 Warhawk
Dassault Mirage 2000
Dassault Mirage 4000
Dassault Mirage III
Dassault Mirage IV
Dassault-Breguet Super Étendard
Davis DA-2a
Douglas AD-5/AI-E Skyraider
Douglas SBD Dauntless
Douglas TBD-1 Devastator
Eurofighter EF-2000 Typhoon
Fairchild Republic A-10 Thunderbolt II
Focke-Wulf Fw 42
Focke-Wulf Fw 190
Fokker Dr.I (Red Baron)
Ford Trimotor
General Atomics MQ-1 Predator
General Dynamics F-16 Fighting Falcon
General Dynamics F-16XL
General Dynamics F-111
Gloster Gladiator Mk I
Grumman F4F Wildcat Fighter
Grumman F6F Hellcat
Grumman X-29
Ilyushin Il-28
Junker F.13
Lockheed L-10 Electra
Lockheed L-133 Starjet
Lockheed L-2000 sst
Lockheed SR-71 Blackbird
Lockheed YF-22
Lockheed Martin F-35 Lightning II
McDonnell Douglas AV-8B Harrier II
McDonnell-Douglas F-15 Eagle
McDonnell Douglas F-4 Phantom
Messerschmitt Bf 109
Messerschmitt Me262 Schwalbe
Messerschmitt Me P.1110 Ente
Mikoyan-Gurevich MiG-8
Mikoyan-Gurevich MiG-9 Fargo
Mikoyan-Gurevich MiG-15
Mikoyan-Gurevich MiG 21i
Mikoyan-Gurevich MiG-21
Mikoyan-Gurevich MiG-23 Flogger
Mikoyan Gurevich MiG-25 Foxbat
Mikoyan MiG-29 Fulcrum
Mikoyan MiG-31 Foxhound
Mitsubishi A6M Zero
Nakajima B5N Kate torpedo bomber
North American P-51 Mustang
North American T-6 Texan
Northrop F-5
PAC-CAC JF-17 Thunder
Republic P-47 Thunderbolt
Piper J-3 Cub /L-4 Grasshopper
Rockwell B-1B Lancer
Ryan The Spirit of St. Louis
SAAB 37 Viggen
SAAB JAS-39 Gripen
SAAB Safari
SPAD S. XIII
Stearman (Boeing) Model 75
Sukhoi Su-25 Frogfoot
Sukhoi Su-27 Flanker
Supermarine Spitfire
Tupolev Tu-144 sst
Vought F4U Corsair
Vought F7U Cutlass
Vought F-8 Crusader
Waco CG-4A Hadrian glider
Zenith STOL CH 801
Adjust scale of the Layout print
Basic Aerodynamics
Suggesting models or color schemes

Wings F 4 Phantom II.
Military Channel Great Planes 14of17 F4 Phantom.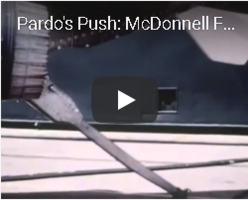 The McDonnell Douglas F-4 Phantom II is a tandem two-seat, twin-engine, all-weather, long-range supersonic jet interceptor and fighter-bomber originally developed for the United States Navy by McDonnell Aircraft. It first entered service in 1960 with the U.S. Navy. Proving highly adaptable, it was also adopted by the U.S. Marine Corps and the U.S. Air Force, and by the mid-1960s had become a major part of their air wings. The Phantom is a large fighter with a top speed of over Mach 2.2. It can carry more than 18,000 pounds (8,400 kg) of weapons on nine external hard points, including air-to-air missiles, air-to-ground missiles, and various bombs. The F-4, like other interceptors of its time, was designed without internal cannon. Later models incorporated an M61 Vulcan rotary cannon. Beginning in 1959, it set 15 world records for in-flight performance, including an absolute speed record, and an absolute altitude record. The F-4 was used extensively during the Vietnam War. It served as the principal air superiority fighter for both the Navy and Air Force and became important in the ground-attack and aerial reconnaissance roles late in the war. The Phantom has the distinction of being the last U.S. fighter flown by pilots who attained ace status in the 20th century. During the Vietnam War, one U.S. Air Force pilot, two weapon systems officers (WSOs), one U.S. Navy pilot and one radar intercept officer (RIO) became aces by achieving five aerial kills against enemy fighter aircraft. The F-4 continued to form a major part of U.S. military airpower throughout the 1970s and 1980s, being gradually replaced by more modern aircraft such as the F-15 Eagle and F-16 Fighting Falcon in the U.S. Air Force, the F-14 Tomcat in the U.S. Navy, and the F/A-18 Hornet in the U.S. Navy and U.S. Marine Corps. The F-4 Phantom II remained in use by the U.S. in the reconnaissance and Wild Weasel (Suppression of Enemy Air Defenses) roles in the 1991 Gulf War, finally leaving service in 1996. It was also the only aircraft used by both U.S. flight demonstration teams: the USAF Thunderbirds (F-4E) and the US Navy Blue Angels (F-4J). The F-4 was also operated by the armed forces of 11 other nations. Israeli Phantoms saw extensive combat in several Arab–Israeli conflicts, while Iran used its large fleet of Phantoms, acquired before the fall of the Shah, in the Iran–Iraq War. Phantom production ran from 1958 to 1981, with a total of 5,195 built, making it the most produced American supersonic military aircraft. As of 2018, 60 years after its introduction, the F-4 remains in service with Iran, Japan, South Korea, Greece, and Turkey. The aircraft has the most recently seen service against the Islamic State group in the Middle East.
Interceptor, fighter-bomber, First flight: May 27, 1958, Introduction: December 30, 1960, Retired: 1992 (UK), 1996 (US combat use), 2013 (Germany), 2016 (US target drone) Production: 5,195 (1958-1981).
Related 4D model:
Grumman F-14 Tomcat
General Dynamics F-16 Fighting Falcon
McDonnell-Douglas F/A-18 Hornet
Boeing F/A-18 EF Super Hornet
Mcdonnell Douglas F 4 Phantom II documentary.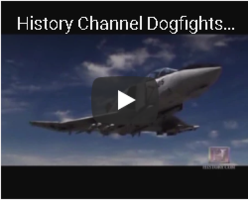 4D model template of McDonnell Douglas F-4 Phantom: DIY model of airplane.
​ ​Down Load template: Click "Down Load Template" button and print. Or copy-paste the "print-out" of 4D template on your graphic program (such as PowerPoint) and add your label. Adjust the size as needed.
​Construction Photo Notes
Check discussion for construction . To see large image: Click picture.
History Channel Dogfights 14 MiG Killers of the USS Midway.
Pardo's Push :
A year ago, I visited Cavanaugh Flight Museum, seen a real Phantom II in the museum and a interest picture of two Phantoms, from that I first learned the Pardo's Push.
4D paper airplane:
Paper airplane design for diy project, real look, really fly.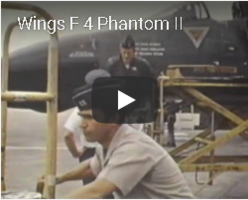 Video watch: (follow video may contain depictions of violence, viewer discretion is advised.)
McDonnell Douglas F-4 Phantom: paper airplane design for cold war aircraft.
Pardo's Push: (follow video may contain depictions of violence, viewer discretion is advised.)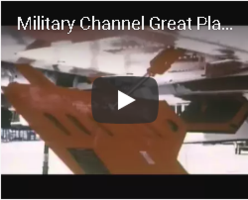 After Note :
Model template of McDonnell-Douglas F-4 Phantom, famously known during Vietnam War. The jet has set 15 world record including speed and altitude records. ​Tail of this 4D model was structured differently compared with most other models, may need some attention. Phantom is wing tip dihedral. When construct wing, glue the wing in two steps, have a partial glue first (leave the tip of wing un-glue). Push the tip of wing up (with three lays of paper), then glue. Check and make sure the tip of wing on both side turn up evenly. The weight adjusted well in my hand. Need a little tail-wing to make it head up (1~2 degree). Fly well.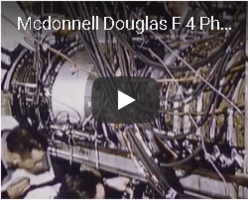 (Skill index 4)
on Pinterst

Copyright 4D paper airplane. All Rights Reserved.
Awesome F-4 Phantom Paper Airoplane
Introduction: Awesome F-4 Phantom Paper Airoplane
This is a really cool plane I learned to build and fairly easy once you get the hang of it. Like it says in the title this paper plane is based after the F-4 Phantom. Another thing is it flies well, except outdoors and in tight places otherwise a great and fun thing to build. By the way this is my first instructable, so don't get mad at me if it stinks. Hope you like it.
Step 1: Matireals.
To make this plane you will need: 1. A regular piece of white printer paper 2. Hands to fold the paper 3. Markers,crayons etc... for coloring (optional) 4. Light to see the paper 5. To have fun building
Step 2: Steps to Build
Follow the picture instructions the black lines indicate the folds the steps may look either really easy or really hard it took me a couple tries to get it so keep some extra paper.
Step 3: Designing
When finished folding it should look like the picture at the bottom. If not you probably messed up in one of the folds so go look at the diagram on the last step. Now we can start designing. You can put what ever you want or you can copy the design of the one on intro. After designing you are done.
Step 4: Finished
After designing it should look something like this now have fun and fly it or keep it as a model. Remember for flying it is not good in cramped places or outdoors.
Be the First to Share
Did you make this project? Share it with us!
Recommendations
Jewelry Contest
Project-Based Learning Contest
Woodworking Contest
13 years ago on Introduction
Nice build & paint job. I realise this isn't your design , but don't you think it's not that much like an F4 Phantom? Some of the models on that site are really good, but I'm puzzled by this one. L
Reply 13 years ago on Introduction
 yes i know this is not my own work but you have to admit you cnt make a paper plane that looks like a real one and still fly well it would be to flimsy. oh and were the instructions to complicated.
I was after your opinion on the design really, I thought he'd meant another jet maybe - it's in the wings. But as you say, getting them to fly as well is something else. L
1/100 McDonnell Douglas F-4 Phantom II Scat XXVII Paper Model
— OR —
Description
This McDonnell Douglas F-4 Phantom II Scat XXVII is a repaint and mod by Brent's Repaints.
This is a repaint of a Scissors and Planes model.
This is a two page kit.
There are no reviews yet.
Only logged in customers who have purchased this product may leave a review.
Related products
1/100 Boeing 787-10 Vietnam Airlines 100th Aircraft Livery Paper Model
1/33 Chengdu J-10A China Air Force Paper Model
1/100 Airbus A220-300 Air Canada Paper Model.
1/100 Boeing 787-9 Dreamliner Dreams Takes Flight Paper Model