Home » Knowledge » Virtual Surround Sound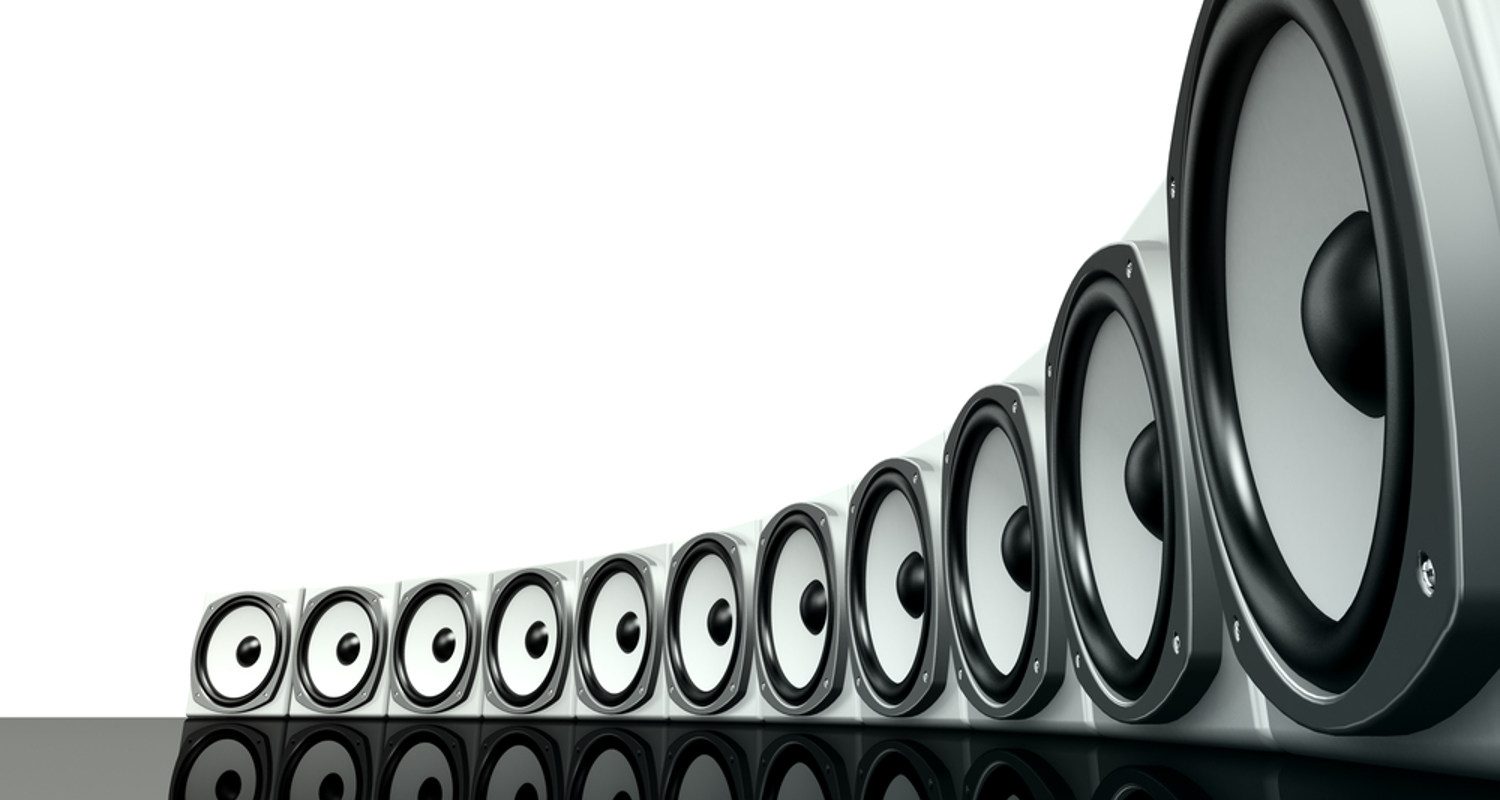 Virtual Surround Sound
Virtual surround sound techniques can produce an airy and spatial sound even when no surround system is installed in the room. This sounds unbelievable, because it ignores a fundamental principle of acoustics – one can only place the direction of a sound clearly if the source is positioned where the sound should appear to come from. But certain acoustic tricks can solve precisely this problem.
The basics of virtual surround sound
Does the direction of sound really make much of a difference to our listening experience? If someone stands in front of us and claps their hands, we already know even with our eyes close where they are standing approximately. If they move a few metres to the left, our hearing can tell us quite reliably where they have moved to. This may sound self-explanatory and straight-forward, but it requires a certain amount of effort for our brains.
Our spatial awareness is not solely determined by the direction from which we receive the sound; it is "calculated" from a series of different information. In essence, there are three other factors that contribute to this:
The difference in time between a sound wave hitting the left and right ear. A sound wave from the right, for example, will naturally reach the right ear before the left. Our hearing records even small shifts of the sound source between the left and right ears.
Differences in perceived sound pressure also allow conclusions to be drawn about the direction from which the sound is coming. There is a lower sound pressure produced in the ear that is turned away from the sound source, compared to the ear facing it. However, sound pressure and time differences alone are not enough to be able to detect all sound directions. For example, we can not locate sound waves that are emitted just before or behind us with these factors alone.
Our hearing also uses sound colours to perceive the direction from which sound waves are travelling. Depending on the angle at which the waves enter our ears, they are distorted by their specific structure. In addition, our physical head- and body-shapes also affect the overall modulation of sound sources.
Virtual surround sound in practice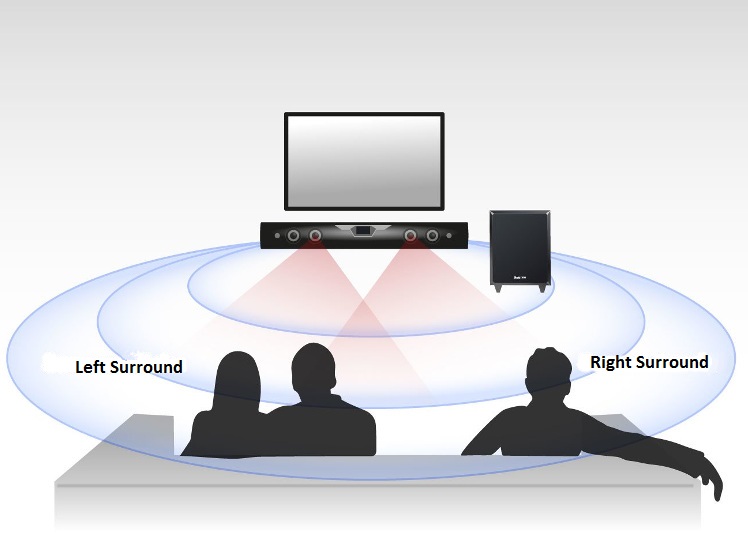 Sonic waves can now be modulated very precisely. This makes it possible to use the three listed factors in such a way that our hearing can perceive sound from directions where no sound sources are positioned at all. It is even possible to simulate sound sources that are behind the listener.
In order to create virtual surround sound, audio codecs must reproduce the differences in times and levels as well as the tone colour, to make it appear as if the sound signal has come from a certain direction. It doesn't just sound complicated, it really is. The audio signals are processed into virtual surround mode through two channels – one for each ear. Virtual surround sound can be played both through stereo systems and soundbars as well as headphones.
The most widely used virtual surround code is Virtual Speaker from Dolby . In addition, there are a number of other virtual surround standards such as 3D Sonic Emotion, DTS Surround Sensation and virtual room sound standards for headphones.
Teufel's trickster – virtual surround sound like never before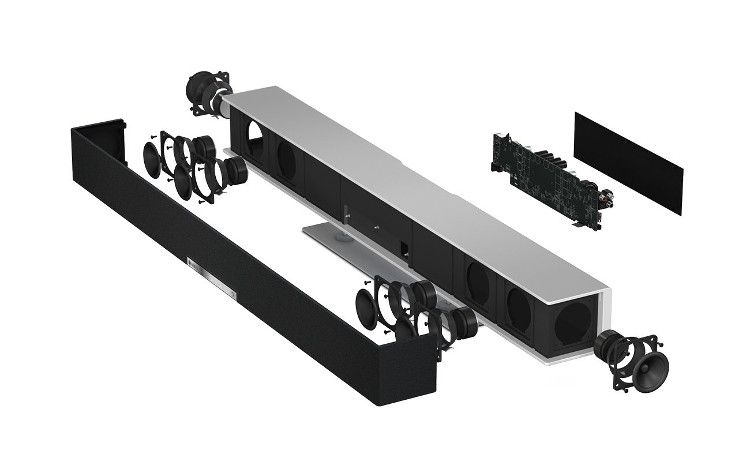 ▶ Cinebar 52 :  The Soundbar with (THX) license for virtual surround sound. The 2-way system with a total of 6 speakers creates a differentiated, natural and spatial sound. And when you need to hear more bass, the powerful 250-watt subwoofer really kicks in.
▶ Raumfeld Soundbar : The Raumfeld Soundbar guarantees immersive sound with any audio stream. You can conveniently control the 9 integrated speakers and the massive subwoofer via the Teufel Raumfeld app or built-in Chromecast .
▶ CAGE Gaming Headset : A whole room fits between the headset and your eardrum – at least when you are wearing the CAGE. The gaming headphones with speaker headset produces an immersive sound thanks to ingenious sound-wave modulation.
More Teufel products with virtual surround sound: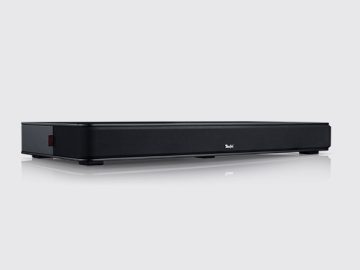 CINEBAR PRO
Video: virtual surround sound as fast as possible.
By loading the video, you agree to YouTube's privacy policy. Learn more
Always unblock YouTube
Conclusion: Virtual surround sound is more than just a fantasy
Formats for virtual surround sound simulate spatial sound even without the use of a classic surround sound system (5.1 or more).
Our spatial awareness is tricked by processing time, sound pressure level and tone colour.
Soundbars, headphones and stereo systems that can reproduce virtual surround sound, manipulating the sound waves to sound like they hit the ear from a certain direction and angle.
In addition to Dolby Virtual Speaker, there are a number of other virtual surround formats.
Cover photo: © Shutterstock/Viewgene
Related posts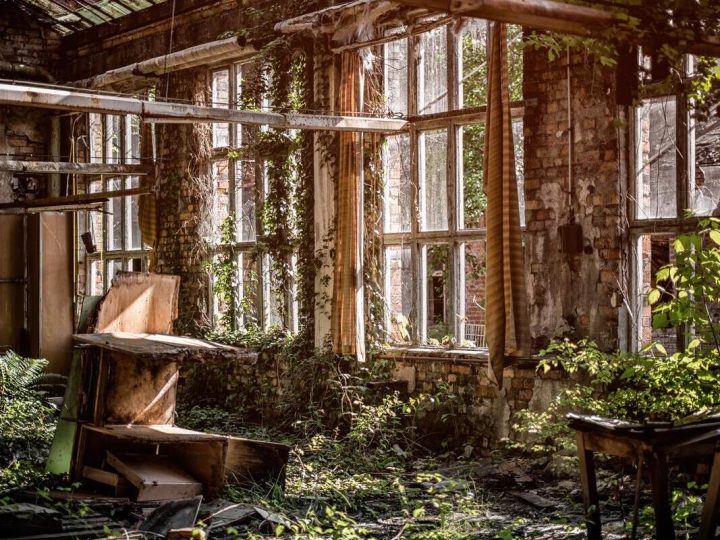 Entertainment , News
One well-made zombie apocalypse show, please is the last of us the best screen adaptation of a video game ever.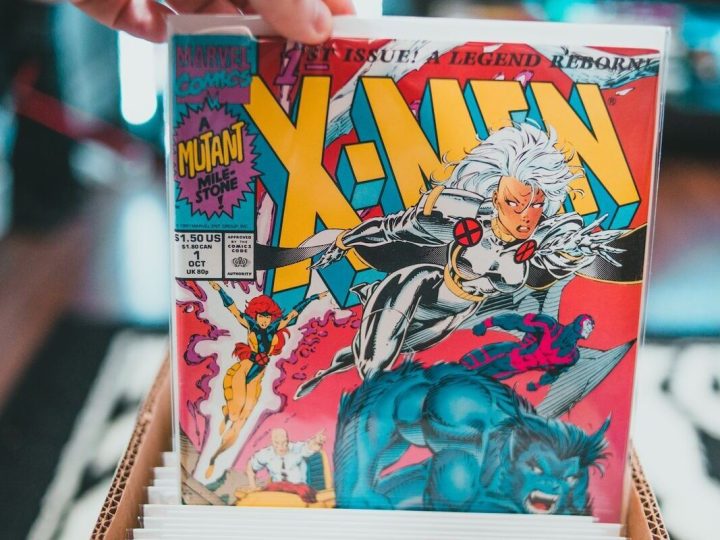 Mutant marathon: watch all the X-Men movies in the right order
Entertainment , Knowledge
Watch all marvel series in the right order., write a comment cancel reply.
Note: Comments that include support requests will not be published. Please contact our customer service for topics such as operation, complaints or compatibility. Thanks a lot.
Teufel Blog Redaktion

Alles über Kopfhörer, Bluetooth-Speaker & Heimkino. Dazu praktische Tipps und Tricks für besten Sound von unserem Inhouse-Experten-Team.
ISE 2020: Devialet launches Phantom Reactor Custom surround sound system
Now you can have a 5-speaker Devialet home cinema system, complete with all the necessary custom install connectivity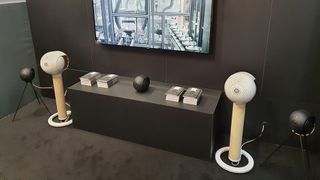 If you've always wanted to fill your home, office or business with a suite of eye-catching, reverberating, Devialet Phantom Reactor speakers – you're in luck.
Devialet has launched the Phantom Reactor Custom range, which adds extra connectivity and features to the company's familiar compact wireless speaker ensuring it's better suited to a CI setting. And now you can buy it in a 5-speaker surround sound incarnation.
The Phantom Reactor Custom speakers work with the Dante, Crestron and Custom 4 ecosystems, and sport Euroblock connectors configurable in AES/EBU balanced digital input and balanced analogue mono input. There's IP control, too.
It sports the same drivers and design as the original Phantom Reactor 600 , offering 800 watts of power, IP44 certification so it's splash-proof, and wired and network connectivity for an "unlimited" number of products in a system. And if you'd rather add a pair of the larger Devialet Phantom speakers; well, you can.
There are speaker stands and wall mounts, too, so you can have the speakers in a bookshelf, floorstand or wall-mount configuration, and in white or the latest matte black finish .
A five-speaker system comprising five of the smaller Reactor Customs is yours for €8999. Expensive, yes, but having listened to a system, powered by a Marantz AVR, at ISE 2020 , we were certainly impressed.
MORE:
ISE 2020 news and highlights
Devialet Gold Phantom review
Get the What Hi-Fi? Newsletter
The latest hi-fi, home cinema and tech news, reviews, buying advice and deals, direct to your inbox.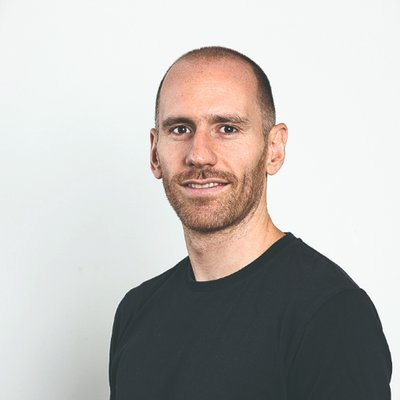 Joe is Content Director for T3 and What Hi-Fi?, having previously been the Global Editor-in-Chief of What Hi-Fi?. He has worked on What Hi-Fi? across the print magazine and website for more than 15 years, writing news, reviews and features on everything from turntables to TVs, headphones to hi-fi separates. He has covered product launch events across the world, from Apple to Technics, Sony and Samsung; reported from CES, the Bristol Show, and Munich High End for many years; and written for sites such as the BBC, Stuff, and the Guardian. In his spare time, he enjoys expanding his vinyl collection and cycling (not at the same time).
ultraminiature I asked Devialet about surround sound from a PC. Expecting some details and the limits perhaps needing special hardware that can't be fitted to exisiting speakers. What they have said is "Kindly note that Phantom ecosystem is stereo only. If AV integration is required, then use the optical input to feed Phantom with two channels (out of 5.1/7.1) and have the delay of the whole multichannel stream handled by for example an AV receiver." Which implies using 5 Phantom Gold or Rectors in a surround sound system does not work. Other speakers with digital inputs use coaxial not TOSLINK. It would be difficult to get the timing an balance working if the speaker manufacturer is not sporting the software installed to do this. Reply
View All 1 Comment
1 Vote(s) - 5 Average
View a Printable Version
Devialet Chat - Unofficial Owners Forum
Return to Top
Lite (Archive) Mode
Mark all forums read
RSS Syndication
MULTI CHANNEL AV RECEIVER STR-DN1080
JavaScript is disabled.
Please enable JavaScript and reload the page.
Calibrating speaker positioning ( Speaker Relocation/Phantom Surround Back )
This function calibrates the speaker positioning (angle of each speaker's configuration from the measurement position) based on the measurement results of the Auto Calibration (D.C.A.C. EX) function to bring the sound closer to the surround-sound effect obtained with ideal speaker positioning. Thus, for example, this function can allow you to enjoy a surround-sound effect acoustically equivalent to that of a 7.1.2-channel speaker system, using only a 5.1.2-channel speaker system.
Select [ Setup ] - [ Speaker Settings ] from the home menu.
Select [ SpeakerRelocation/PhantomSurroundBack ].
When height speakers such as front high speakers or top middle speakers are available, the height speakers sound as if they have been placed on each side directly aligned with the front speakers.
Off : Speaker positioning is not relocated.
[ Direct ] is being used and an analog input is selected.
There are no surround back speakers and [ Surround Speaker Position ] is set to [ Front ].
When [ In-Ceiling Speaker Mode ] is set to [ Front & Center ] or [ Front ].
[ DSD Native ] is set to [ On ] and DSD signals are being played back.
Perform Auto Calibration before using the Speaker Relocation/Phantom Surround Back function.