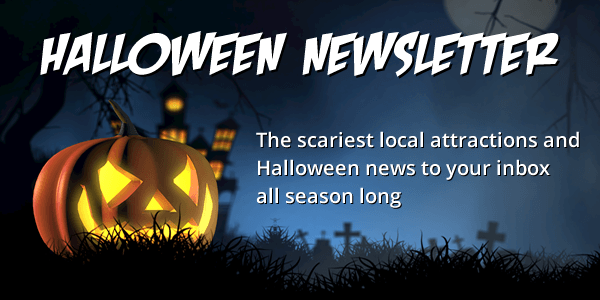 For Haunt Owners
Browse By State
Haunted Attractions
Drive-Through
Haunted Houses
Haunted Hay Rides
Zombie Hunts & Shootouts
Haunted Mazes / Haunted Corn Mazes
Haunted Trails
Home Haunts
Theaters & Plays
Scream Parks
Paranormal Events
Zombie 5k Runs
Haunted River Tours
Other Event / Attraction
Ghost Tours
Halloween Parties & Nightlife
Escape Games
Other Events
Haunted Places
Advertise With Us
North Carolina
Set Your Location
The original hollywood horror show cookie -->, share your review.
The Original Hollywood Horror Show Snow Camp, NC
Contact The Original Hollywood Horror Show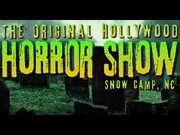 The Hollywood Horror Show in Snow Camp, NC is North Carolina's largest and most frightening indoor/outdoor haunted attraction. The only haunted attraction in NC produced by actual Hollywood Filmmakers, the Hollywood Horror Show is more than 250,000 Square feet of pure terror. Packed with terrifying live actors, amazing special effects and real movie props, The Hollywood Horror Show provides the ultimate bone chilling adrenaline rush! Come on in...if you dare!!!

Latest Reviews
Great show ! Details were amazing. Actors were phenomenal. Makeup was so impressive. We had a terrific guide who was extra cautious with us as my 26 year old son had a hip replacement and he is still on one crutch. We met Dean Jones himself. He took time to chat with us. My son Jesse is a graduate of the BFA acting program at Elon. They had a wonderful conversation. All in all I highly recommend this Halloween event 🎃🎃🎃🎃🎃
Posted Nov 2021
Fantastic location and set up. The make-up and costumes are unbelievable and totally realistic. 100% on the creepy meter. If you go anywhere for a Haunted Trail this year...you have to experience The Hollywood Horror Show in Snow Camp.
Posted Oct 2019
Get the Haunts.com Phone App

Newsletter Signup
Subscribe now to receive upcoming events, scary good savings & more this Halloween season!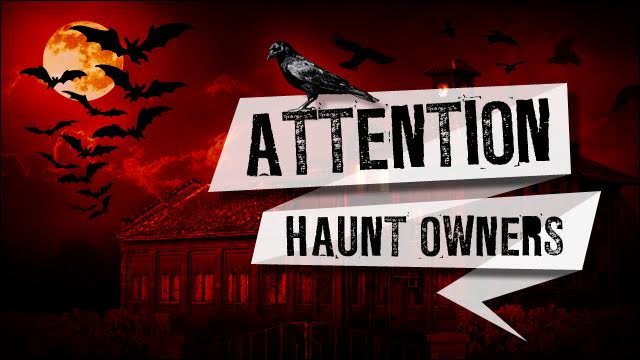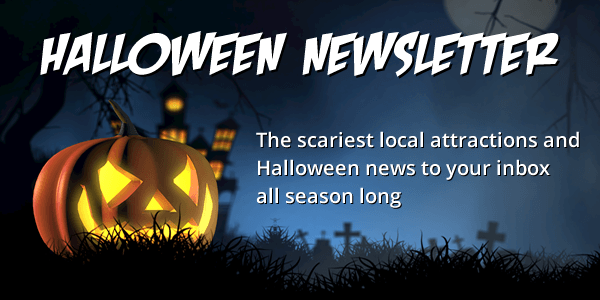 Advertisement

The Original Hollywood Horror Show

Must be logged in to use this feature
Log In To Your Account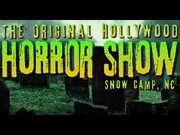 6333 Bass Mountain Road
Snow Camp, NC
(336) 513-6938
Visit Website
Share Your Photos!
Have you been to The Original Hollywood Horror Show? Then share photos of your experience!
Hours of Operation: 8 pm - 11 pm
Admission Costs: All Ages: $35 (Early Bird pricing now through August 31st)
Payments Accepted: Cash, Credit Cards, Debit Cards
- event open dates
Visit Haunt Website

Recent Reviews
Lots of fun but really scary.
Lots of fun but really scary! The makeup was awesome and made it feel real! Blows away boo blasters at carowinds! :)

3 out of 3 found this review helpful
AMAZING Thank you Jones Brothers!!! Dean you rock.
Best haunt EVER
1 out of 1 found this review helpful
Hollywood Horrow Show ROCKS!
MUST SEE!! Easy drive from Raleigh. Best horror show on the planet!! Those Jones Brothers REALLY know how to scare NC. Makeup is at its finest in true Hollywood fashion, as expected. Always a blast, super friendly staff, amazing props. Great time!
2 out of 2 found this review helpful
Visited just this past weekend it is the largest indoor haunted attraction in the state and well worth the money . If you're a fan of horror films it's right up your alley it's just like walking through a film set from the costumes , sets, and make up , it's a visual playground. The only haunted attraction produced by people who have a connection to the film industry. Will be going back again next weekend taking more friends . A incredible bargain at just $25 for what you get to experience . And all the parking is free unlike other haunts in the area. Make sure you check out the museum displaying some of the actors the brothers have worked with!! Very impressive!!
Email Verified I loved It
Great cast, great scares, overall great time. I will be going back!
5 out of 5 found this review helpful
Lots of Potential but in the end just Ehhhh.
This haunted house had lots of good set pieces and great make up when you could see the actors, it was very dark of course. There were very few scares and most of the monsters never really jumped out at you, they just stood there. some of the decorations were really cool and inspired as well. On opening night 2016 there were only about 30-40 people in line and aside from that it was pretty dead. They also pretended not to know how there credit card reader worked even though I saw them using it earlier, they just wanted the cash. This was an ok attraction. Better than some and worth a look bc its $25 to get in. But if you're looking for something scary theres better options close by.
2 out of 4 found this review helpful
Horribly rude staff. The props were cool but overall not very scary.
Horribly rude staff. The props were cool but overall not very scary. Will not be going back.
1 out of 6 found this review helpful
Great time!
This was the best by far that I have been to yet. All professional staff, great actors (especially the young 7 year old girl; she was the BEST) hope she makes it to BIG SCREEN.
4 out of 4 found this review helpful
This was absolutely the best time ever! The Star brothers are a fantastic duo. Great make-up, actors, scenery design, and imagination. A truly professional production. Of course, we knew it was all show business, it was make up,, and we were safe. We were laughing and having much fun. Thank God , because it is soooooo real.
3 out of 4 found this review helpful
The real deal!
I've been to many haunts in the triad area and all claim to be the scariest. The Original Hollywood Horror Show is by far the most frightening! The Horror Show is not only unique but highly detailed with various makeup effects and characters. The show is nothing like a walk through the woods but more like a walk through a series of terrifying film sets, each with fully interactive characters and prosthetic appliances not store bought masks. The haunted attraction has something for everyone and if you enjoy horror, Halloween, or art this is the place for you!
6 out of 6 found this review helpful
Username: Log In / Sign Up Post as guest
Review Headline: Do not use all capital letters. No profanity.
Review Details: Be specific - the more details the better. No HTML.
Your Name: Optional
Email Address: Administrative use only. Will NOT be displayed
Date You Visited: Before 2020 2020 Season 2021 Season 2022 Season September 2022 Oct 1-15, 2022 Oct 16-31, 2022 November 2022 --> September 2023 Oct 1-7, 2023 Oct 8-14, 2023 Never Visited Other
I have more to say about this haunt (optional)
Would you recommended to a friend? Yes No Not Sure
Suitable for families with kids? Yes No Not Sure
Time You Visited: Before Noon Noon - 5PM 5PM - 9PM After 9PM
Length of Event: < 10 min 11 - 20 min 21 - 30 min 31 - 45 min 45 - 60 min 60+ min
Visitors to this page: 19,618 Clicks to Haunts Website: 3,865 Last edit to your listing: 8/18/2023 Edit This Listing Grab a Badge (Awards, Reviews, + More...) Get More Exposure for your Haunt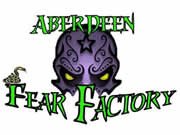 The Original Hollywood Horror Show
Location & Hours
6333 Bass Mountain Rd
Snow Camp, NC 27349
You Might Also Consider
Ready Up Game Lounge
Elexis D. said "Come check this place out! Great time for children and adults! Video games, Axe throwing, Pool tables and a Nerf Gun Range!!!! This place also has a full bar and multiple big screen TVs to watch games. They have different board and…" read more
in Bars, Axe Throwing, Arcades
The Lumina Theater
20.6 miles away from The Original Hollywood Horror Show
Outdoor Movies on the Green continue through November 4th! Movie admission is $8.25 per person. Movies start at dusk, approximately 8:00pm currently. There are outside food or beverage or pets allowed on the Green. read more
Regal Greensboro Grande
Sue P. said "My husband and I are fans of the Grande Theatre in Greensboro. We often go early-ish on Sunday and he likes to go extra-early, buy tickets, claim his favorite seat and leave my ticket locked in his car. We're popcorn and diet soda…" read more
Amenities and More
About the business.
Business owner information
The Hollywood Horror Show is an indoor haunted attraction and speciality theme park tailored for Halloween season. …
Ask the Community
Ask a question
How much does the event Cost?
Prices this year will be $30 but the early bird ticket buyers will get a $5 dollar discount if purchased in Sept. Fast pass is $40… more
Recommended Reviews
1 star rating Not good
2 star rating Could've been better
3 star rating OK
4 star rating Good
5 star rating Great
Select your rating
Overall rating
Went here on Halloween night. A group of 6. We had a couple first-timers so that probably made it even more fun! They got spooked a lot! We paid the extra money for a fast-pass and it was well worth it. Waited maybe 5 minutes as opposed to an hour and a half! They have done a great job with make-up and special effects. Lots of dramatic lighting and elements. They let you enter in small groups and You follow a guide who walks slowly but that is to add to eerieness. There were lots of times I thought we were alone in a vignette when we discovered we were not. A solid haunted house. If you want to by-pass the hoardes in the "fear farms" and don't mind the long ride out it was a great time.
It was great fun for the hour we walked around the exhibit. Sadly lacking was the activities outside the horror show. There was no card reader, coffin experience or fun filled deep fried foods. Nothing was ready when we got out of the show. They had a mini fry daddy that hadn't even been set up. I was so looking forward to a funnell cake and deep fried oreos to take home. Parking was good and every one was fun that we came across. Maybe, a few more characters would be great, too. Overall, a fun time! Not sure if it was worth $60.00. But, we like to support local and we will be back again next year. .
Waiting in line.
Was our first time attending and we were all hyped up as we were just completely disappointed. We traveled over an hour to see this and was a complete total waste of time and money. They had maybe 5-8 people working. Was not scared once. The walk through was maybe 15-20 mins. We went on the abandoned ship expecting someone to jump out of the water or be on the ship, and nothing. Took 5 minutes to walk through something that had nothing on it. I felt like the actors put in zero effort and their ages were between it looked like 8-18 years old. The group of 4 we were in didn't even see Freddy Krueger he literally just peeked around the corner to show his hand and nothing...Our guide started out telling us of steps and things to watch for as we walked through and then I had to be the guide, they went silent. I can say that some of the costumes and the makeup was great, just not scary. We left completely disappointed. And we are huge Halloween fans and my husband and I even got married on Halloween, so we celebrate the entire month by going to different Haunted houses and trails every weekend and the two that we have been to so far has been so disappointing. I am beginning to think there isn't a haunted house out there that will ever be good again since COVID and people not wanting to work. It's a shame.
Not enough people working the event. 3hrs waiting in line for a 20min walk through. Museum wasnt open. Disappointing because its been so great in the past.
The set is amazing, and there could be an extended magic (please nore more dance shows!) next to the box office to help keep the visiters' attention occupied during the 1.5 hour wait!!! We were rushed through what was supposed to be a 40 minute experience to a 15 minute experience. very few actors and we bumped in \to another group ll made for a mediocre event. Bummer
Went with a few friends thinking that it was going to be one of the best shows so far. Sad to say that it was understaffed and not worth the time it took to get there.
My son and I just got home from an awesome night of exploring the sights, sounds and scenery that made this the best place to get into a Halloween mood. It was like walking through a film stage, where demons, ghouls and demented souls howled and appeared from the shadows. Great pacing as you navigated the passages. Catch your breath and Wham, another frightening moment. Active and engaging 'cast' delivered gasps, shrieks and shocks. A total fun scene!
Cost: Tickets cost $25 or $35 with fast pass - I chose the fast pass option as the line for entry was about 200 people long and moving at a snails pace. Positive: We waited less than 5 minutes before being ushered inside (but paid for this luxury) Negative: The whole experience only lasted 15-20 minutes, max. Other Haunted Houses in the Triangle can last an hour or longer! Review: I've gone to plenty of Haunted Houses in my day, some better than others. In comparison to other popular larger haunts in the area, this ranks dead last. You're rushed through tiny sets with a guide and no time to really take in what you're seeing. Rooms have little coherence and blend together without any real theme. Lots of areas lack detail. Too many places where you can tell that something is supposed to happen but doesn't. Not enough actors - We could see them rushing from one place to the other to scare us up ahead. I've visited this place a few times years and years ago (5 or more years) and most of the same sets were still intact and showing their age. Not much has changed and little has been done to innovate... especially since this is supposed to be such a spectacular spook show created by Hollywood makeup and special effects masters. Nothing on display separates this from a run of the mill Haunted House (with the exception of a couple of larger sets that end up really amounting to nothing and have zero follow through - ex is the pirate ship). Overall, I had a good time, but wouldn't go back again. Not worth the price paid.
I can see why this place has such mixed reviews. There is a specific group of people that would enjoy this and if you are not in tat group, it is not worth it. If you are a super horror movie fan, really like Dean and Starr Jones, or are easily scared, this place it for you. If you are not one of those things, then don't bother or get some super discounted tickets. The only haunted houses I have been to are ones put on by college students of which half I participated in. Because of this, I am not easily scared by haunted houses as I know exactly what goes into them and how they operate. This house is more like a walk-through of the sets from various movies the brothers have worked on with a few jump scares thrown in for good measure. I have not seen many of the movies as I AM scared by good horror films so the whole thing was a bit dull. The line for the house takes 2 hours to get through if you get there early and probably 4 hours if you get there an hour after they open. Since the entire crowd is in the line, the characters that wander the small front area often come over to the line and attempt to scare people who are not paying attention. Most of the interaction with them is photo opportunities or high fives from groups of teenagers. I do not know the name of the character, but the guy with black armor and pale white skin is the most enthusiastic of the whole crew. He interacts with the line the most and seems to be the most pleased for a photo opportunity. The next best character is the priestly fellow with a lantern and then Mr. Twisty. Both of them are happy to interact with others but do not appear as much as the first guy. It should also be noted that they seem to split their time between entertaining the line and creating scares within the haunted house itself. The worst cast characters are the Sanderson Sisters. They made an appearance a total of 2 times during the night between 8 and 11. Arguably, they are the most anticipated group there and when they do appear, it is only for a few moments before the audio from Hocus Pocus plays and they walk on stage to lip-sync. After that, the disappear for several hours only to come out once again and do the same thing. I also did not see them in the House or recognize a place for them to have been if they had been there. They, and the nuns who are the tour guides leading you through the house, also seem to be completely bored with their roles. I understand that as characters at a horror show they should probably not be particularly cheerful or welcoming but they instead come off as more dead inside. All performers that are not the above mentioned best 3, a pair of army zombies, or the little girls within the house, all have this problem of having the air of someone working their 9-5 job that they wish they could quite. Even the stage performers. For the stage, it is a very small space next to the front of the line and is the place where all shows mentioned on the website happen. My favorite was probably the zombies doing a variation of Thriller at 8:15. I do not recall seeing that act again unfortunately as it was interesting. The moves are not the same as the original music video but they seemed to be trying. The host for the magic was too quiet to actually be heard from more than 10 feet away and most acts could not bee seen well from the line. This would be fine if there was ever more than 10 people milling about that were not in line but I would say a good 95% of attendees were in line most of the night. A dance troupe of did something akin to ballet in colorful dresses and pretty masks with the most bored/dead expressions on their faces I have ever seen. They were the largest group of non-zombie performers and had expressions to match the fully masked counterparts. There was a hearse decorating competition that I didn't even notice until the award ceremony started. The "museum" was the size of of a two car garage and had no labels. As someone who does not stalk the IMDB or Wikipedia page of the Jones brothers, I had no idea what anything was other than being old, cracking masks. TL:DR - Unless you are easily scared or a huge fan of Dean and Starr Jones, don't bother spending $25. Go to another horror show in the area or stay home and watch a scary movie.
Seeing the excitement and fear in my girls last night, made the original Hollywood horror show experience priceless! They absolutely loved it! Thank you again for putting on such a great show. Your staff was absolutely fantastic and on point with providing top notch security. Nonetheless, we had a fantastic experience! The Marshburn's
23 other reviews that are not currently recommended
School of Rock
22.7 miles away from The Original Hollywood Horror Show
Chase D. said "School of rock is awesome place to start a musical education. Awesome staff and teachers. They really helped me get to a beginner performance level in a matter of months. I'm now writing songs, recording, and I started my own…" read more
in Musical Instruments & Teachers, Performing Arts, Specialty Schools
Putt Putt Golf & Games
11.9 miles away from The Original Hollywood Horror Show
Morgan L. said "This is a wonderful place to take your kids! It's so much fun and the kids loved it! The staff members were amazing! They were super nice to all the kids! I definitely recommend this place for some family fun!" read more
in Arcades, Amusement Parks, Mini Golf
People Also Viewed
Woods of Terror on Church Street
Steven Tanger Center For The Performing Arts
Community Theatre of Greensboro
Carolina Theatre
Myrtle Grove Haunt
Liberty Showcase
Paramount Theater
Carousel Cinema at Alamance Crossings
Carolina History & Haunts
Browse Nearby
Restaurants
Comedy School Near Me
Performing Arts Near Me
Other Performing Arts Nearby
Find more Performing Arts near The Original Hollywood Horror Show
Select a State
North Carolina
Snow Camp, NC
Original Hollywood Horror Show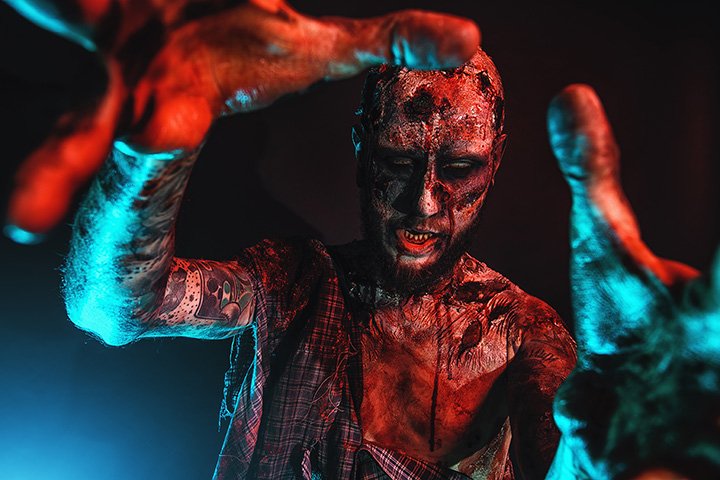 Don't miss an incredible 2022 Halloween season of the largest haunted attraction in North Carolina! The only haunted house produced by Hollywood Filmmakers and native North Carolinians, Dean and Starr Jones!
Christmas Festivals and New Year's Events
Christmas Tree Farms
Ice Skating Rinks
Ski & Snowboard Resorts
Cross Country Skiing
Memorial Day Parades
July 4 Events
Fall Festivals
Apple Picking
Pumpkin Picking
Wineries & Vineyards
Car Deals and Guide
EV Charging Stations
Nature Centers
Botanical Gardens
Public Golf Courses
Picnic Spots
Public Tennis Courts
Art Galleries
Beautiful Theaters
Science Centers
Historical Sites
Food Truck Festivals
Farmers' Markets
Craft Fairs
Live Theater
Kid's Education Activities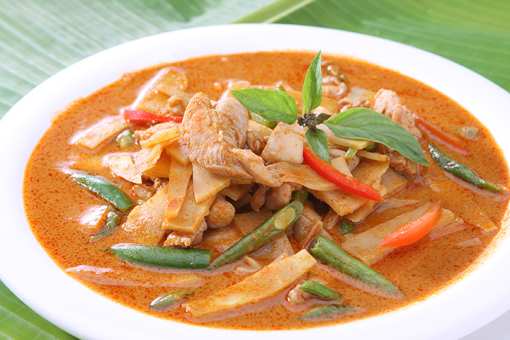 10 Best Thai Restaurants in North Carolina!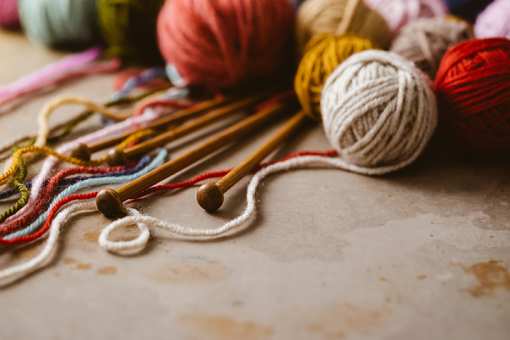 10 Best Craft Stores in North Carolina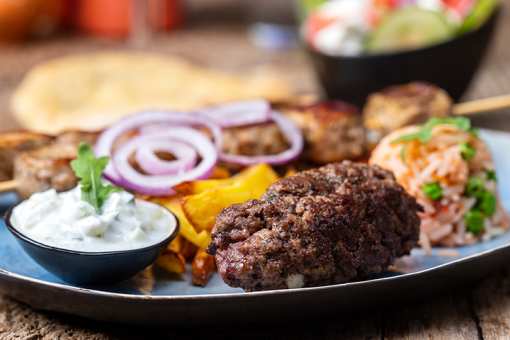 10 Best Greek Restaurants in North Carolina!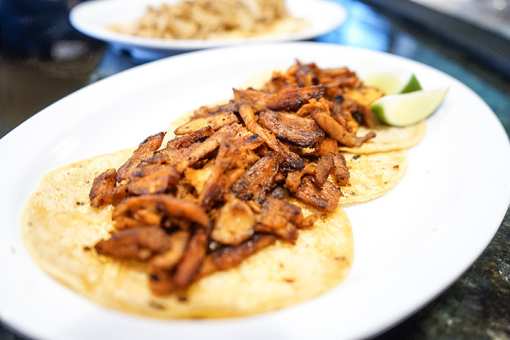 10 Best Tacos in North Carolina!
10 Best Movie Theaters in North Carolina!
Alamance county.
Alexander County
Alleghany County
Glade Valley
Laurel Springs
Piney Creek
Roaring Gap
Anson County
Ashe county.
Glendale Springs
Grassy Creek
Warrensville
West Jefferson
Avery County
Beech Mountain
Minneapolis
Beaufort County
Bertie County
Lewiston Woodville
Powellsville
Bladen County
Brunswick County
Ocean Isle Beach
Sunset Beach
Buncombe County
Barnardsville
Black Mountain
Weaverville
Burke County
Connelly Springs
Connellys Springs
Glen Alpine
Jonas Ridge
Linville Falls
Rutherford College
Cabarrus County
Caldwell County
Collettsville
Granite Falls
Camden County
Carteret County
Atlantic Beach
Cedar Island
Emerald Isle
Harkers Island
Marshallberg
Morehead City
Salter Path
Caswell County
Catawba County
Chatham County
Cherokee county, chowan county, clay county, cleveland county.
Boiling Springs
Kings Mountain
Columbus County
Craven County
Cumberland County
Fayetteville
Pope Army Airfield
Spring Lake
Currituck County
Knotts Island
Point Harbor
Poplar Branch
Powells Point
Dare County
Kill Devil Hills
Manns Harbor
Southern Shores
Stumpy Point
Davidson County
Davie County
Duplin county.
Durham County
Edgecombe County
Forsyth County
Belews Creek
Kernersville
Tobaccoville
Winston Salem
Winston-Salem
Franklin County
Gaston County
Bessemer City
Cherryville
High Shoals
Mc Adenville
Mount Holly
Gates County
Graham county.
Granville County
Greene county.
Guilford County
Browns Summit
Gibsonville
Mc Leansville
Pleasant Garden
Summerfield
Halifax County
Roanoke Rapids
Scotland Neck
Harnett County
Haywood County
Lake Junaluska
Maggie Valley
Waynesville
Henderson County
East Flat Rock
Hendersonville
Mills River
Mountain Home
Hertford County
Harrellsville
Murfreesboro
Hoke County
Hyde county.
Iredell County
Barium Springs
Mooresville
Mount Mourne
Statesville
Turnersburg
Union Grove
Jackson County
Johnston county.
Jones County
Pollocksville
Lemon Springs
Lenoir County
Lincoln county.
Macon County
Madison County
Martin County
Mcdowell County
Mecklenburg County
Mitchell County
Montgomery County
Moore County
Eagle Springs
Jackson Springs
Southern Pines
Nash County
New Hanover County
Carolina Beach
Castle Hayne
Wrightsville Beach
Northampton County
Margarettsville
Pleasant Hill
Rich Square
Onslow County
Camp Lejeune
Cedar Point
Holly Ridge
Jacksonville
McCutcheon Field
Midway Park
Sneads Ferry
Tarawa Terrace
Topsail Beach
Orange County
Cedar Grove
Chapel Hill
Hillsborough
Pamlico County
Pasquotank county.
Pender County
Perquimans County
Person County
Pitt County
Polk County
Randolph County
Richmond County
Robeson county.
Barnesville
Lumber Bridge
Proctorville
Red Springs
Saint Pauls
Rockingham County
Rowan county.
China Grove
East Spencer
Granite Quarry
Rutherford County
Chimney Rock
Forest City
Rutherfordton
Union Mills
Sampson County
Scotland County
Stanly County
Stokes County
Lawsonville
Sandy Ridge
Walnut Cove
Surry County
Pilot Mountain
White Plains
Swain County
Transylvania County
Balsam Grove
Cedar Mountain
Lake Toxaway
Pisgah Forest
Tyrrell County
Union county.
Indian Trail
Mineral Springs
Wesley Chapel
Vance County
Wake county.
Fuquay Varina
Holly Springs
Morrisville
Wake Forest
Willow Spring
Warren County
Washington county, watauga county.
Blowing Rock
Sugar Grove
Valle Crucis
Wayne County
Wilkes County
Millers Creek
Moravian Falls
North Wilkesboro
Roaring River
Wilson County
Yadkin County
Yancey County
Change State
Connecticut
Massachusetts
Mississippi
New Hampshire
North Dakota
Pennsylvania
Rhode Island
South Carolina
South Dakota
West Virginia
Select Nearby Town
Saxapahaw, NC
Liberty, NC
Alamance, NC
Swepsonville, NC
Willow Spring, NC
Siler City, NC
Burlington, NC
Whitsett, NC
Haw River, NC
Gibsonville, NC
Nearby Towns
© Roadtrippers
© Mapbox
© OpenStreetMap
Improve this map
The Original Hollywood Horror Show
6333 Bass Mountain Rd, Snow Camp , North Carolina 27349 USA
Learn more about this business on Yelp .
The Horror Show is the ONLY North Carolina indoor haunted house DESIGNED PRODUCED AND BUILT BY HOLLYWOOD FILMMAKERS! Native North Carolinians Dean and Starr Jones!www.originalhollywoodhorrorshow.com
Reviewed by Wendy E.
Was our first time attending and we were all hyped up as we were just completely disappointed. We traveled over an hour to see this and was a complete total waste of time and money. They had... Read more
Reviewed by Gloria O.
It was great fun for the hour we walked around the exhibit. Sadly lacking was the activities outside the horror show. There was no card reader, coffin experience or fun filled deep fried foods.... Read more
Reviewed by Christel F.
Went here on Halloween night. A group of 6. We had a couple first-timers so that probably made it even more fun! They got spooked a lot! We paid the extra money for a fast-pass and it was well... Read more
View 26 reviews on
Sun, Wed, Thu: 8:00 pm - 11:00 pm
Fri, Sat: 8:00 pm - 12:00 am
Problem with this listing? Let us know .
Pets Allowed
Wheelchair Accessible
Credit Cards Accepted
Nearby Hotels
Click to discover a great deal!
Related Trip Guides
The top things to do on a blue ridge parkway road trip, the top things to do on an i-40 road trip, the top things to do on an i-95 road trip, the top things to do on an east coast road trip, keep exploring with the roadtrippers mobile apps..
Anything you plan or save automagically syncs with the apps, ready for you to hit the road!
Connect with us and hit up #roadtrippers
Tall tales, trip guides, & the world's weird & wonderful.
Roadtrippers Plus
Roadpass Digital
Mobile Apps
Business Tools
Other Products
Togo RV Your RV camping companion
Campendium RV Park reviews, free camping, campsite photos, and RV travel blogs
Fresh Guides
The ultimate guide to Mammoth Cave National Park
The Ultimate Guide to Badlands National Park
Route 66 Leg 2: St. Louis to Tulsa
Route 66 Leg 1: Chicago to St. Louis
Route 66 Leg 3: Tulsa to Amarillo
Top 10 things to do in Ohio
Offbeat Road Trip Guides
Road Trip USA
Scenic Routes America
National Park Road Trips
Terms and Conditions