Die Spook van Uniondale
I, like most other South Africans, love a home grown story.  The ghost of Uniondale is a local legend about a hitchhiking ghost who disappears which chills many of us to our core.  I was therefore looking forward to seeing Die Spook van Uniondale, starring Tobie Cronje as Cornelius (a ghost of an undertaker named after C J Langenhoven), Jakkie Louw as Swys, Nadia Beukes as the nurse, André Schwartz as Jan-Dawid, André Stolz as Frank, Adam Tas as Stefan, Tanya van Graan as Marie (the romantic heroine), Nelda Janse van Rensburg as Sonja and Ivan Zimmermann as Johan (the romantic hero).
The movie, directed by Pierre Smith, with music by Vaughan van Zyl, is not quite what I expected.  It is much more light-hearted and romantic than anticipated, but it captured the spirit of people of a small KleinKaroo town perfectly.  I was charmed.
The music, a lot of it played on piano and organ by Martin Lane, was utterly fabulous and it deserves a special mention.
Overall, the movie is a little bit of a let down in that I was expecting much more excitement relating to the actual legend, however it is good, clean, family entertainment.  Enjoy it for what it is.
The movie opens at Nu Metro theatres on 29 August 2014.
Share this:
About moirads
Leave a reply cancel reply.
Recent Posts
Joburg Ballet comes of age
A Year with Frog and Toad
Spring Season Finale 2021
And the music is live…
December 2021
November 2021
October 2021
November 2020
August 2020
February 2020
January 2020
October 2019
September 2019
February 2019
January 2019
December 2018
October 2018
September 2018
August 2018
February 2018
January 2018
December 2017
November 2017
October 2017
September 2017
August 2017
February 2017
January 2017
December 2016
November 2016
October 2016
September 2016
August 2016
February 2016
January 2016
December 2015
November 2015
October 2015
September 2015
August 2015
February 2015
January 2015
December 2014
November 2014
October 2014
September 2014
August 2014
February 2014
January 2014
December 2013
November 2013
October 2013
September 2013
August 2013
February 2013
January 2013
December 2012
November 2012
October 2012
September 2012
August 2012
February 2012
January 2012
December 2011
52 Weeks of Worship
969 at Wits
A-Z Challenge 2014
A-Z Challenge 2015
Art Exhibitions
Brief Biographies
Children's Theatre
Church Reviews
Clasical Music
Classical Music
Classical Music.
Current affairs
Dance Umbrella
Eating sensibly
Johannesburg
Johannesburg International Mozart Festival
Johannesburg International Mozart Festival.
Johannesburg Musical Society
Journey from fat to fit
National Arts Festival 2014
National Arts Festival 2015
Order of St John
Overeaters Anonymous
Personal stories
Reading the World
South African Culture
South African Women
Special Days
St John Ambulance
Sugar-free September
The Great War
Uncategorized
Watching the World
Wine and other alcohol
Entries feed
Comments feed
WordPress.com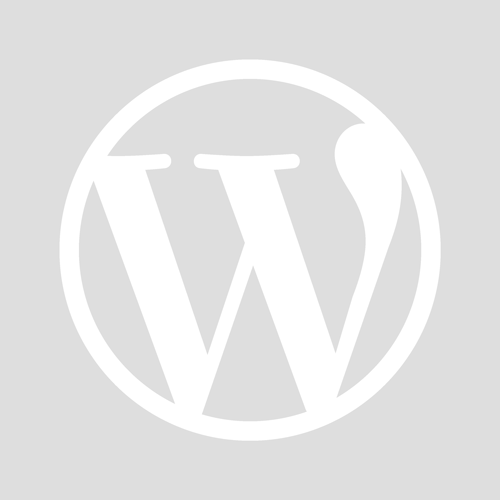 Already have a WordPress.com account? Log in now.
Follow Following
Copy shortlink
Report this content
View post in Reader
Manage subscriptions
Collapse this bar
Letterboxd — Your life in film
Forgotten username or password ?

Where to watch
The ghost of uniondale.
2014 'Die Spook van Uniondale' Directed by Pierre Smith
Based on True Rumours
Die Spook van Uniondale tells the story of the legend of The Ghost of Uniondale. It is a charming romantic family comedy based on true rumours. The movie is filled with original characters such as the charming Cornelius played by Tobie Cronje and the sinister Jan-Dawid played by Andre Schwartz. The princess of the film Marie is portrayed by Tanya van Graan and her love interest Johan played by Ivan Zimmermann. This film is bedazzled with light hearted moments that will make you smile and gut wrenching scenes Written by Pierre Smith
Adam Tas Tanya van Graan Ivan Zimmermann Christina Knight Tobie Cronje André Stolz Nelda Janse van Rensburg Christina Storm Jakkie Louw André Schwartz Nadia Beukes Fredi Nest Marius Strydom Martin Lane Janine Grobbelaar Dewald Dippenaar Anton Landman Laurette Swanepoel Vaughn van Zyl
Director Director
Pierre Smith
Writer Writer
Willemien Storm
Moving Billboard Picture Company Times Media Films
South Africa
Original language, spoken languages.
Afrikaans English
Alternative Titles
Die Spook Van Uniondale, Spook van Uniondale
Releases by Date
29 aug 2014, releases by country.
142 mins More at IMDb TMDb Report this film
Popular reviews
Review by Cavy (fka Rucavanné) van Wyk ★★½
I should honestly be more loyal to my mother-tongue.
Die Spook van Uniondale is a quirky romantic South African dramedy. It is about a serious, almost cynical you could say, man who goes to see his parents for the Easter weekend, but unfortunately for him he has to pass through an infamous ghosttown in order to get to the farm where his parents live. Things get worse as he is forced to stay longer than planned in this town after his car breaks down. Here he meets all sorts of strange characters, gets to learn legends about the town and maybe even find love.
Early on the film has a lot going for it. By far its best aspect is…
Review by james cawood
absolutely BONKERS
Upgrade to remove ads
Letterboxd is an independent service created by a small team, and we rely mostly on the support of our members to maintain our site and apps. Please consider upgrading to a Pro account —for less than a couple bucks a month, you'll get cool additional features like all-time and annual stats pages ( example ), the ability to select (and filter by) your favorite streaming services, and no ads!
Select your preferred poster
Posters are sourced from TMDb and Posteritati , and appear for you and other members based on settings .
Die Spook van Uniondale
Based on the true story of the famous ghost in the small town of Uniondale South Africa. Based on the true story of the famous ghost in the small town of Uniondale South Africa. Based on the true story of the famous ghost in the small town of Uniondale South Africa.
Pierre Smith
Willemien Storm
Tanya van Graan
Ivan Zimmermann
3 User reviews
2 Critic reviews
See more at IMDbPro
Johan Swanepoel
Swys du Plessis
Miempie Crouse
Young Marie
Young Johan
Pianist in bar
All cast & crew
Production, box office & more at IMDbPro
Did you know
Trivia This film is based on an actual event.
User reviews 3
step-bester
Sep 14, 2014
August 29, 2014 (South Africa)
South Africa
Official Facebook
Official Site
Die Spook Van Uniondale
Uniondale, South Africa
Moving Billboard Picture Company
See more company credits at IMDbPro
ZAR 4,700,000 (estimated)
Technical specs
Runtime 1 hour 47 minutes
Related news
Contribute to this page.
See more gaps
Learn more about contributing
More to explore
Recently viewed
The A.V. Club
The Takeout
The Inventory
Die Spook van Uniondale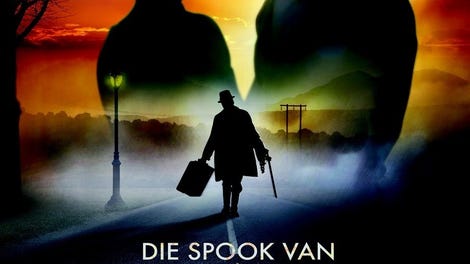 Adam Tas (Stefan) Tanya van Graan (Marie) Ivan Zimmermann (Johan Swanepoel) André Stolz (Frank) Tobie Cronje (Cornelius) André Schwartz (Jan-Dawid) Christina Knight (Michelle) Nelda Janse van Rensburg (Sonja) Jakkie Louw (Swys du Plessis) Christina Storm (Miempie Crouse) Ruby Small (Young Marie) Thyla Botha (Young Johan) Vaughan Van Zyl (Corporal) Marlon Roelfze (Johannes) Nadia Beukes (Nurse) Dewald Dippenaar (Constable) Martin Lane (Pianist in bar) Fredi Nest (Barfly)
Pierre Smith
Based on the true story of the famous ghost in the small town of Uniondale South Africa.
Recommendations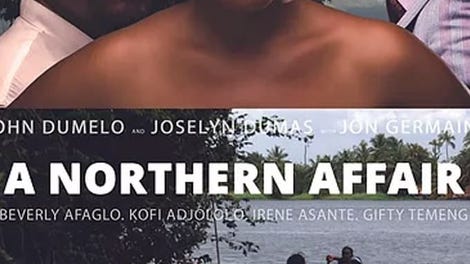 Advertisement

The Ghost Of Uniondale
Stream & watch 'the ghost of uniondale' full movie online.

Cast & Crew
Movie details, popular romance movies.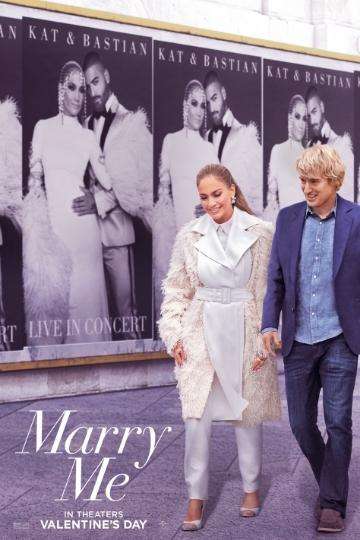 Movie Reviews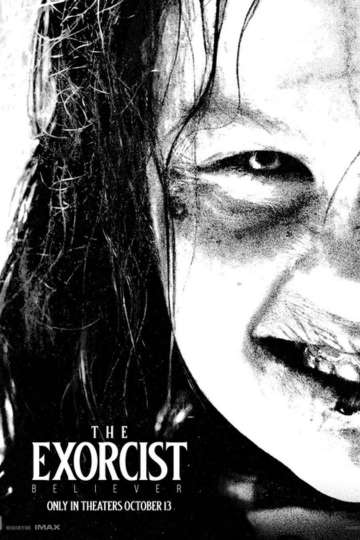 Follow Moviefone
Movie trailers.

The Ghost Of Uniondale
Original title: die spook van uniondale.
Streaming in:

The Ghost Of Uniondale - watch online: streaming, buy or rent
Currently you are able to watch "The Ghost Of Uniondale" streaming on Tubi TVfor free with ads.
Where can I watch The Ghost Of Uniondale for free?
The Ghost Of Uniondale is available to watch for free today. If you are in Canada, you can:
Stream it online with ads on Tubi TV
Die Spook van Uniondale tells the story of the legend of The Ghost of Uniondale. It is a charming romantic family comedy based on true rumours. The movie is filled with original characters such as the charming Cornelius played by Tobie Cronje and the sinister Jan-Dawid played by Andre Schwartz. The princess of the film Marie is portrayed by Tanya van Graan and her love interest Johan played by Ivan Zimmermann. This film is bedazzled with light hearted moments that will make you smile and gut wrenching scenes Written by Pierre Smith
Videos: Trailers, Teasers, Featurettes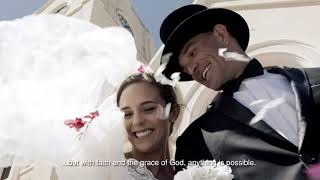 Production country
Popular movies coming soon.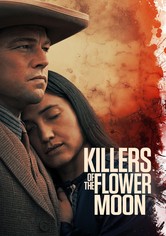 Upcoming Romance movies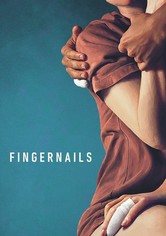 Featured Movies
Popular Movies
Top Rated Movies
Documentary
Science Fiction
The Ghost Of Uniondale (2014)
Based on true rumours.
Release Date: 2014-08-29
User Rating: 6 / 10 from 3 ratings
Runtime: 2h 22min
Language: Afrikaans
Production Company: Moving Billboard Picture Company
Production Country: South Africa
Director: Pierre Smith
Die Spook van Uniondale tells the story of the legend of The Ghost of Uniondale. It is a charming romantic family comedy based on true rumours. The movie is filled with original characters such as the charming Cornelius played by Tobie Cronje and the sinister Jan-Dawid played by Andre Schwartz. The princess of the film Marie is portrayed by Tanya van Graan and her love interest Johan played by Ivan Zimmermann. This film is bedazzled with light hearted moments that will make you smile and gut wrenching scenes Written by Pierre Smith
The Ghost Of Uniondale Trailer
Watch the ghost of uniondale online.
No streaming options found.
Tanya van Graan
Ivan zimmermann.

Christina Knight
Tobie Cronje
André stolz, nelda janse van rensburg, christina storm, jakkie louw, andré schwartz, nadia beukes, marius strydom, martin lane, janine grobbelaar, dewald dippenaar, anton landman, laurette swanepoel, vaughn van zyl, related movies.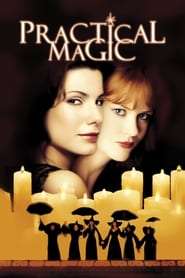 Practical Magic
5 Sundarikal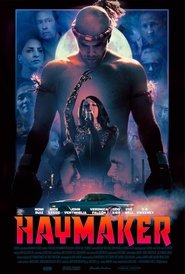 Lucky Chan-sil
A Walk in the Clouds
Kinda Like a Love Story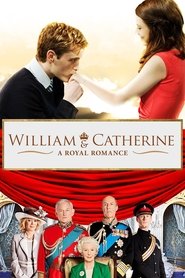 William & Catherine: A Royal Romance
Snowed Inn Christmas
2018 Primetime Emmy & James Beard Award Winner
A History of Moscow in 13 Dishes
Jun 06 2018.
War, hunger, and some of the world's great doomed social experiments all changed the way that Moscow eats.
Moscow, the European metropolis on Asia's western flank, has always been a canvas for competing cultures. Its cuisine is no different. The ancient baselines of winter grains, root vegetables, and cabbage acquired scaffolding from both directions: eastern horsemen brought meat on sticks, western craftsmen brought pastries, and courtly French chefs came and drowned it all in cream.
History has a place on the plate here, as well: war, hunger, and some of the world's great doomed social experiments from Serfdom to Communism to Bandit Capitalism all changed the way that Moscow eats. So in the spirit of all of those grand failures, we—a Russian chef and an American writer—will attempt here to reduce the towering history of this unknowable city to 13 dishes, with some Imperial past but a special emphasis on the more recent decades of culinary paroxysms as Moscow emerged from its Soviet slumber.
Olivier Salad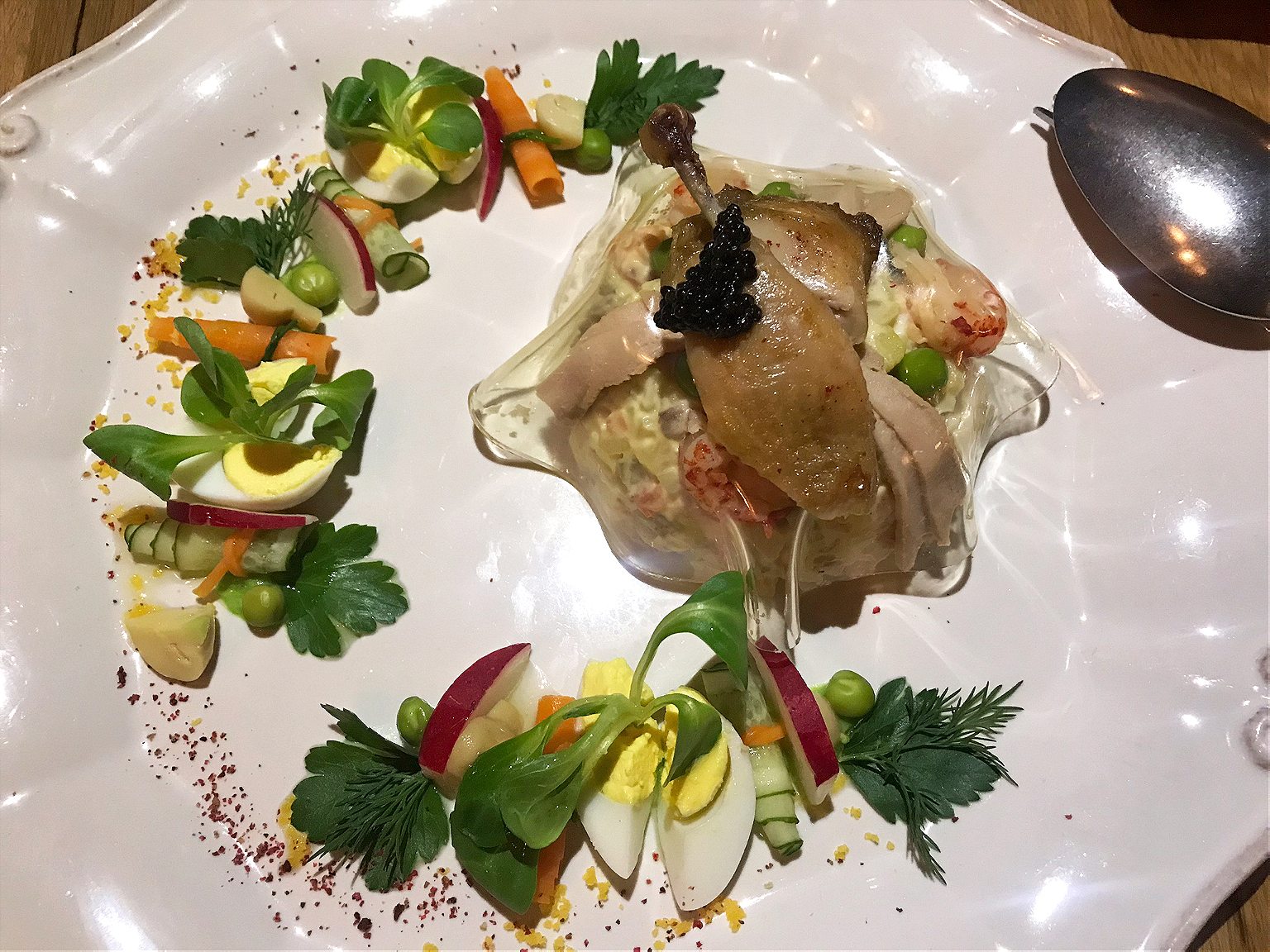 To visualize the long marriage between French and Russian cuisines, picture Peter the Great, on a diplomatic sojourn to Paris in 1717, a " stranger to etiquette ", meeting the 7-year-old boy-king Louis XV and lifting him in the air out of sheer elán. These things were simply not done, and yet, there they were. Peter's joyful (and often envious) fascination with all things French took hold, among other places, in the kitchen. He brought French chefs back to his palaces, and then the lesser nobility followed suit, and when the first restaurants emerged in Moscow, they also spoke French. The Hermitage Restaurant, which was open from 1864 until history intervened in 1917, had a Francophone Belgian named Lucien Olivier as a chef, and he made a salad that was a perfectly unrestrained combination of French flavors and Russian ingredients: grouse! Veal tongue! Proto-mayonnaise! The ingredients now tend toward the pedestrian—boiled beef, dill pickles, various vegetables all bound with mayonnaise—and it has become a staple of Russian cuisine, especially on New Year's. And yes, if you've ever seen the lonely Ensalada Rusa wilting behind the sneezeguard of a Spanish tapas bar, that is supposed to be a successor to the Olivier. But in Moscow, you should eat Matryoshka 's version, which is not the original recipe but has some of that imperial richness: crayfish, quail, sturgeon caviar, and remoulade, all under a translucent aspic skirt, for 990₽ ($16).
There's a type of expression around bottling things—bottled lightning, summer in a jar, etc.—that feels very apt here. What exactly is bottled with vareniye (jam)? A lot more than just fruit. These jams, which tend to be thinner than western varieties—with whole berries or fruit chunks in syrup—are bottled with a lot of Russian identity. There's the Russian love of countryside. Deep dacha culture of summer cottages and personal orchards. Traditional naturopathy (raspberry vareniye taken with tea will fight fever). And above all, friendship is bottled here— vareniye made from the overabundance of fruit at one's dacha is the most typical Russian gift, real sharing from real nature, even in the often-cynical heart of Europe's largest megacity. Visitors who are short on lifelong friendships in Moscow can pick some up fine vareniye at any Lavka Lavka shop (we recommend the delicate young pine cone jam) or, curiously enough, at many Armenian stores.
Borodinsky Bread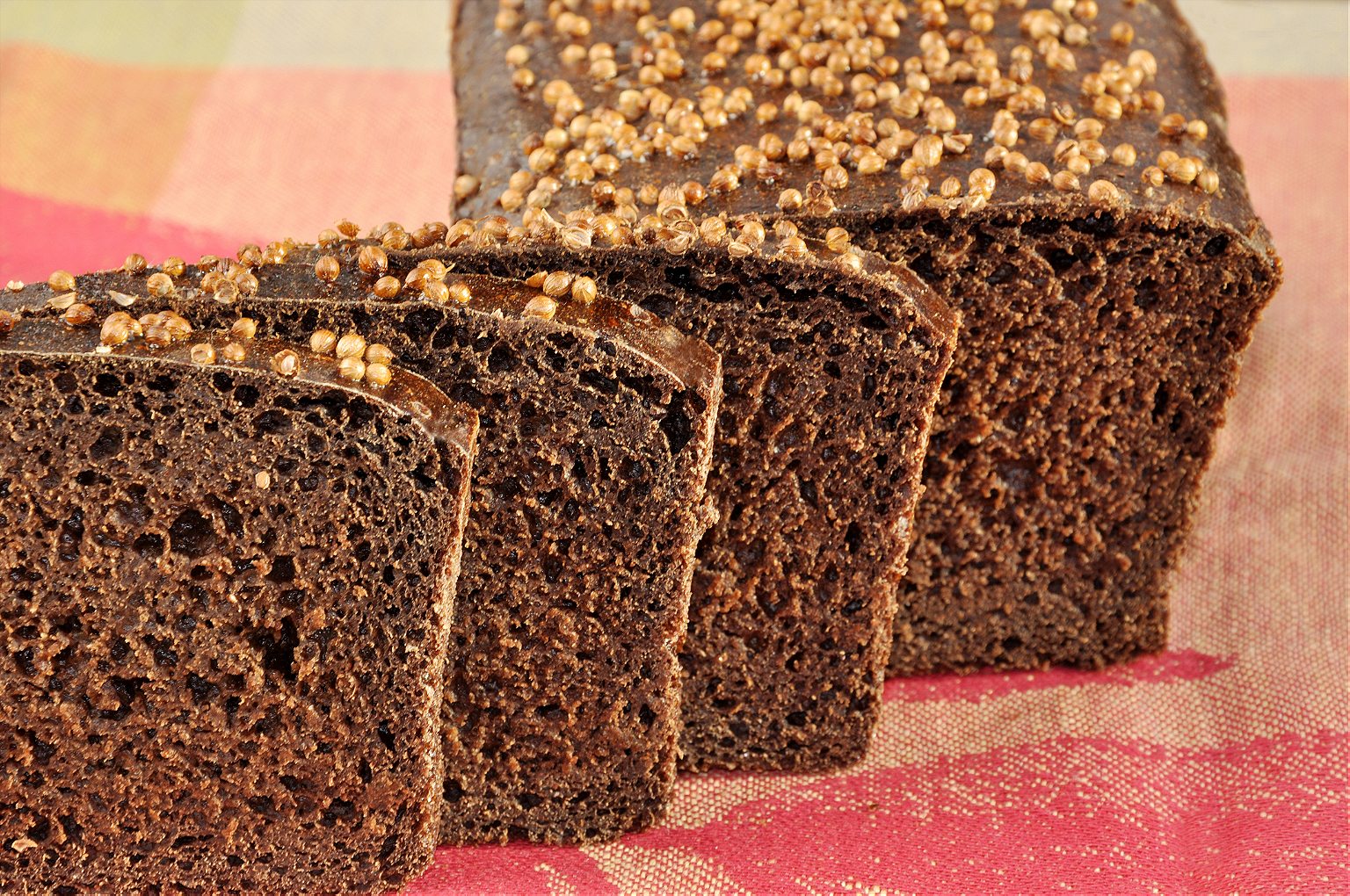 The clinical-sounding title of Lev Auerman's 1935 classic Tekhnologiya Khlebopecheniya ( Bread Baking Technology) doesn't promise scintillation. But Auerman's recipe for rye bread changed Russian bread forever. An older legend had it that the bread was baked dark for mourning by a woman widowed in the battle of Borodino in 1812, but the real birth of the bread came from Auerman's recipes. A modification on sweet, malted Baltic breads, Auerman's Borodinsky bread was 100% rye and used caraway or anise. The recipe has evolved a bit—today it is 80% rye and 20% wheat high extraction flour and leans more on coriander than caraway. But its flavor profile (sweet, chewy) as well as its characteristic L7 mold —a deep brick of bread—has made it easily identifiable as the traditional, ubiquitous, every-occasion bread of Moscow. You can buy it everywhere, but the Azbuka Vkusa high-end markets have a reliably good sliced version.
Buckwheat Grechka
Look closely at those Russians who have followed their money to live in London, or are vacationing in Cyprus or Antalya. See the slight melancholy that not even cappuccinos or sunshine can erase. It's not because Russians are gloomy by nature; it's probably because there is no real grechka outside of Russia and Ukraine, and that is devastating. Buckwheat grain and groats— grechka (or grecha in Saint Petersburg)—are deep in the culture. It's a wartime memory: May 9 Victory Day celebrations feature military kitchens serving buckwheat like they did at the front. It's a little slice of Russian history that lies somewhere between oatmeal and couscous. In Moscow, eat it at Dr. Zhivago with milk (180₽/US$2.90) or mushrooms (590₽/US$9.50), and rejoice.
Mimoza Salad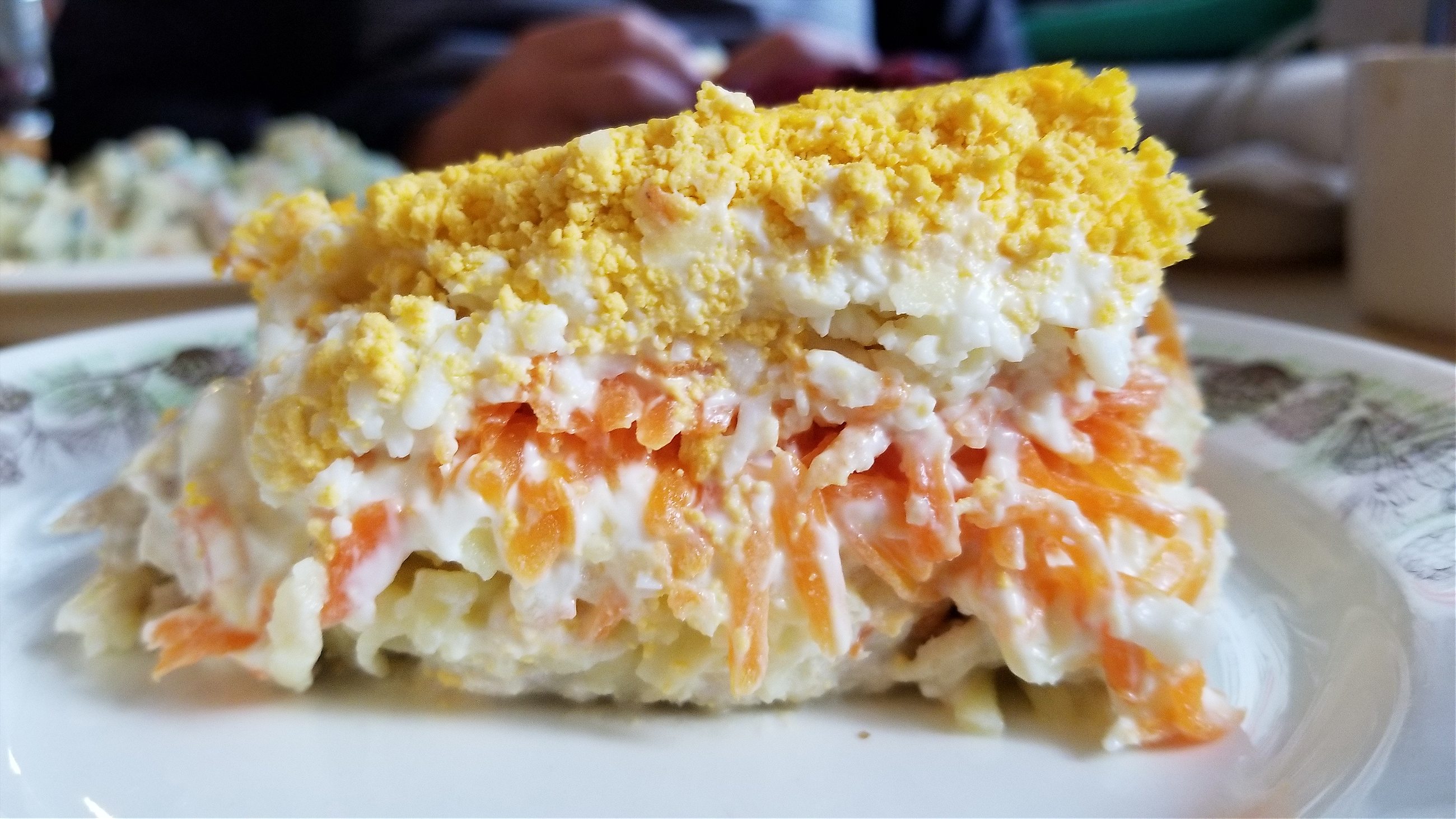 This fantastically expressive egg-and-canned-fish salad is a testament to Soviet ingenuity—it's the ultimate puzzle to make a drastically limited food chain sparkle—and the universal human thrill of layering foods. The geological creation starts with a base layer of fish, then layers of grated cooked potato, mayonnaise, shredded cheese, grated carrots, sweet onion, diced egg whites and then capped with a brilliant yellow crumble of boiled egg yolk. It sits there on the plate, dazzling like the flowering mimosa tree it is named after. The taste? Well, it's comfort food. Pick some up to go at any Karavaev Brothers location —the excellent deli chain sells it for 650₽ (US$10.40) a kilo.
It seems odd, almost impossible, to imagine a time in Russia before shashlik. It's meat on a stick, something that all humans should have had on the menu since at least the time of Prometheus. But shashlik as we know it know—cubes of marinated meat cooked with vegetables over a mangal grill—didn't really take off in Russia until the early 1900s. And due to a lack of suitable meat in much of the Soviet era (there were no meat cattle herds, only dairy), we're starting the clock on shashlik in the late Soviet period. Despite its relatively recent (re)appearance, it is now the ubiquitous grill phenomenon of Russia, a welcome ritual of summer.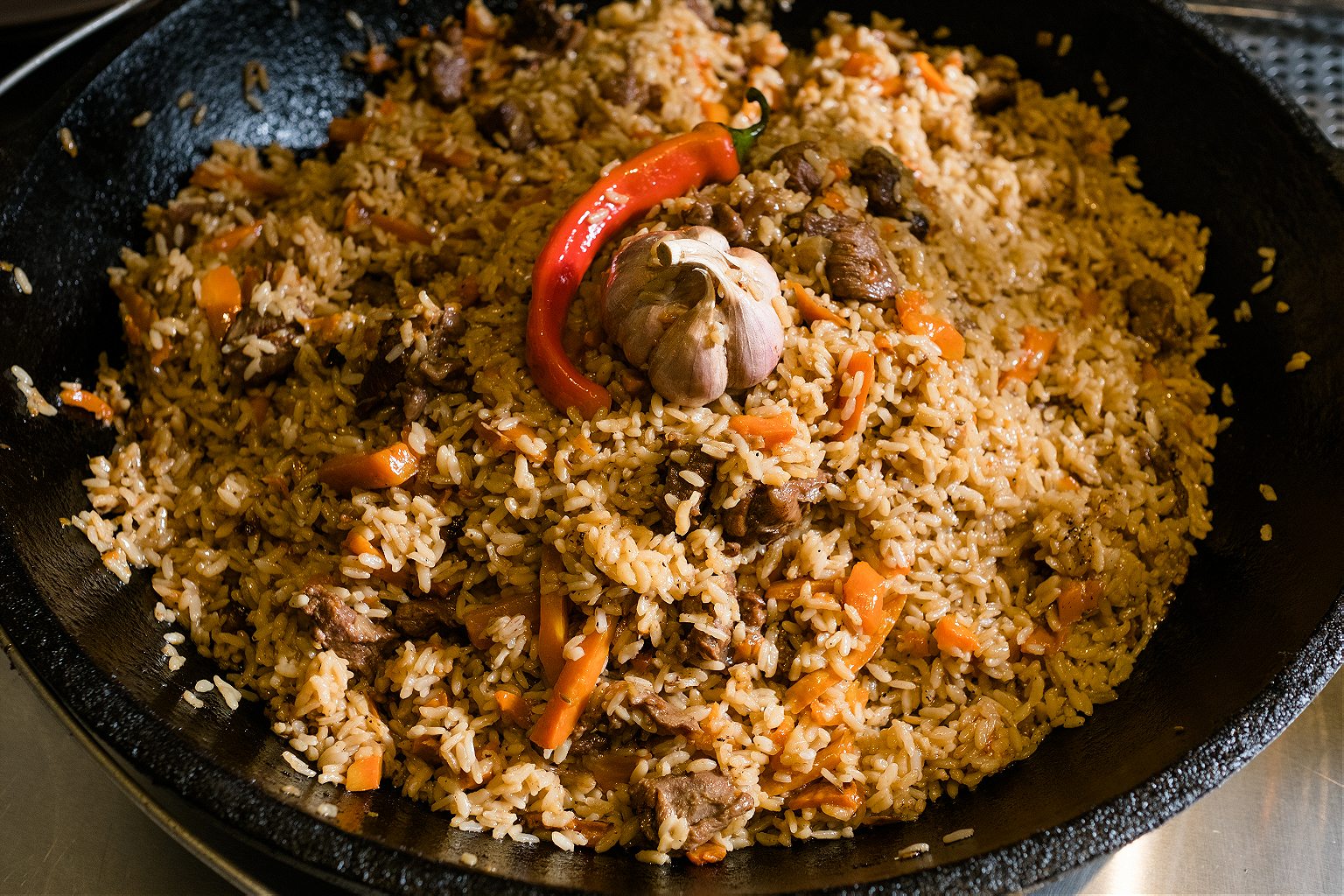 Much of Russian cuisine has borrowed heavily from Central Asia and further east over the millennia ( pelmeni anyone?), but plov is a striking example of an entire eastern dish making its way directly into Russian households. With the collapse of the Soviet Union and upheaval in many Central Asian Soviet Republics, mass economic migration to Moscow took off in the late 80s and early 90s. Central Asians today are the lifeblood of the Moscow labor force (part of up to 10-12 million Central Asian migrants living in Russia), and plov—rice steamed in stock with meat and vegetables—has jumped from the migrant communities to the homes of Muscovites everywhere. It has developed an unfortunate reputation for being a food that even finicky kids will eat, so there is a lot of harried domestic plov being made. But you can get a fully expressed Uzbek version at Danilovsky Market, online at plov.com , or at Food City—the surf-and-turf Tsukiji of Moscow.
The Big Mac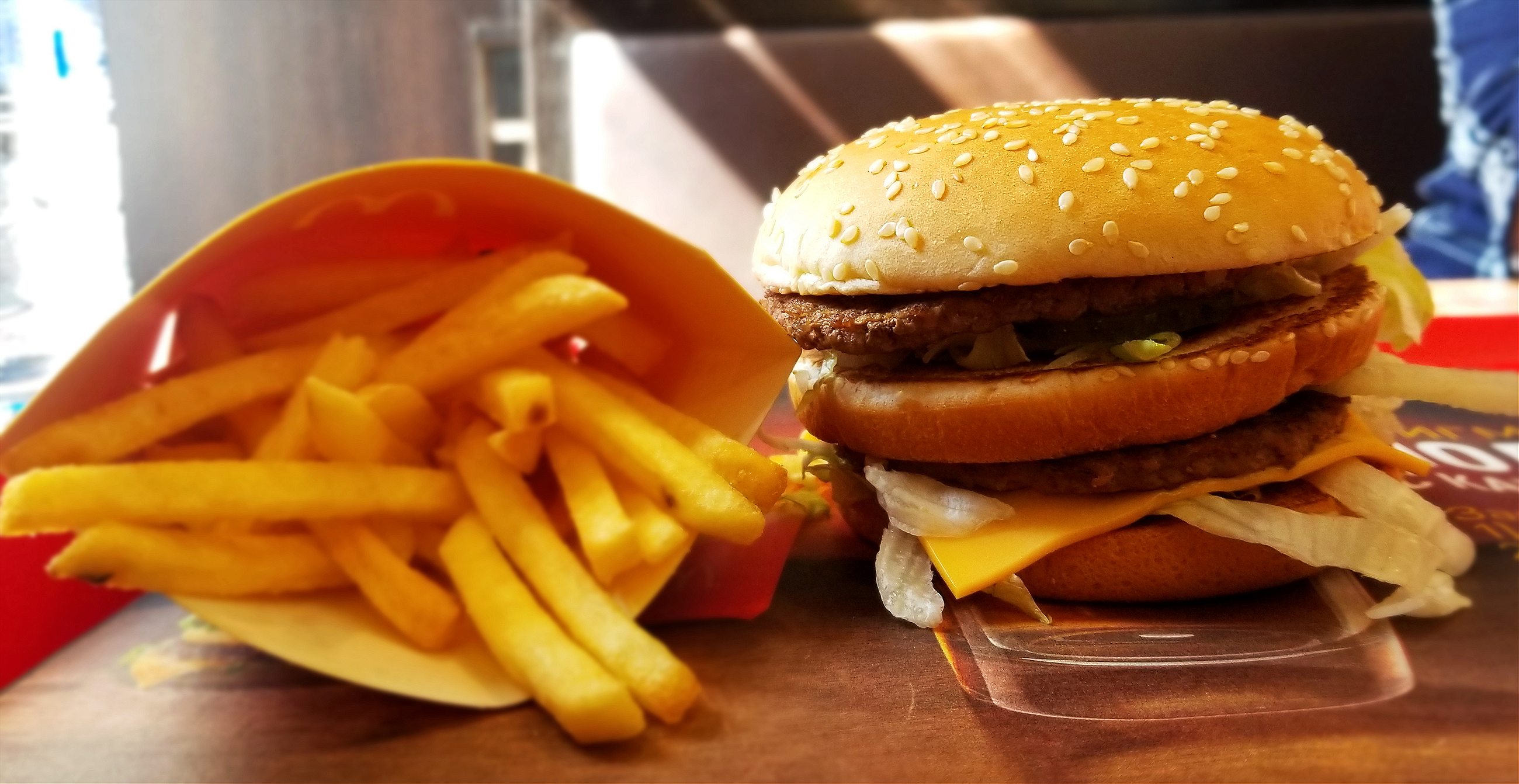 So many of the difficulties in American-Russian relations come down to one foundational attitude problem: The Americans (that's half of this writing duo) were incredibly, distressingly smug through the entire fall of the Soviet Union. We mistook Soviet failure for an American victory, and that made all the difference. What does that have to do with a Big Mac? Well, when Russia's first McDonald's opened on Pushkinskaya in 1990 and 5000 people turned out to wait in line for the first taste of America, we back home in the states mistook it for culinary and commercial superiority. But there was something more complicated happening: Russians had been denied Western goods for so long and with such force that any outside identity was much-needed oxygen. And the long-term victory, as McDonald's has continued to thrive in post-Soviet Russia, really belongs to the local franchise, which used higher-quality ingredients than in the U.S. and created a chain that was successful not because of its American identity but because of its Russian modifications. We wouldn't recommend eating at any McDonald's, especially not when there is Teremok for your fast-food needs, but having a soda in the original location is one way to sit and ponder the sin of hubris. And to use the free toilet and Wi-Fi.
The crown jewel of Levantine meat preparations, perhaps the single greatest street meat in the world: Shawarma. It first came to Moscow with a shawarma joint across from the Passazh mall, opened in the early 90s by Syrian cooks who dazzled masses with their sizzling, spinning, spiced meat emporium. Lines that stretched into the hundreds of people weren't uncommon in those heady early days. And even though the original spot closed many years ago, Moscow shawarma only grew from there, mutating into the beast it is today, where you're likely to find chicken, cabbage, mayo and a thin tomato sauce all combining to make the Levant a distant memory.
Fish Tartare aka Sashimi
One result of the aforementioned American smugness is that the West seemed surprised at how rapidly 1990s Russia assimilated some of the most hardcore capitalist traits, including but not limited to conspicuous consumerism. Moscow's new elite was very, very good at that. What could be more conspicuous that recreating a restrained, exclusive seafood cuisine from Japan in the chaotic, landlocked megacity of Moscow? The very improbability of high-end sushi and sashimi in Moscow fueled much of its allure, and even though the trends have moved on from sushi, you can still tell the emotional attachment that the oligarch class has to those formative wastes of money. Sumosan restaurant started in Moscow back in 1997 and has since expanded to Monte Carlo and Londongrad , where they serve a dish that they call Fish Tartare, among others, in their restaurants and through their private jet catering service.
Blue Cheese roll
If the early elite sushi restaurants in Moscow were the frivolous edge of a food phenomenon, then Yakitoriya , a chain which started in the late 1990s, democratized it with affordable sushi rolls geared to local tastes. The Blue Cheese Roll, available now on their menu, seems like the apex (or nadir) of the Russianized roll: salmon, smoked eel, cucumber, cream cheese, Blue Cheese sauce. It might not be Jiro's dream, but a true Russian middle class, one that can work honestly, earn meaningful salaries, and have a freaky sushi roll at the end of the week just like the rest of us—that's something worthing dreaming for. Blue Cheese Roll, Yakitoriya, 417₽ (US$6.70)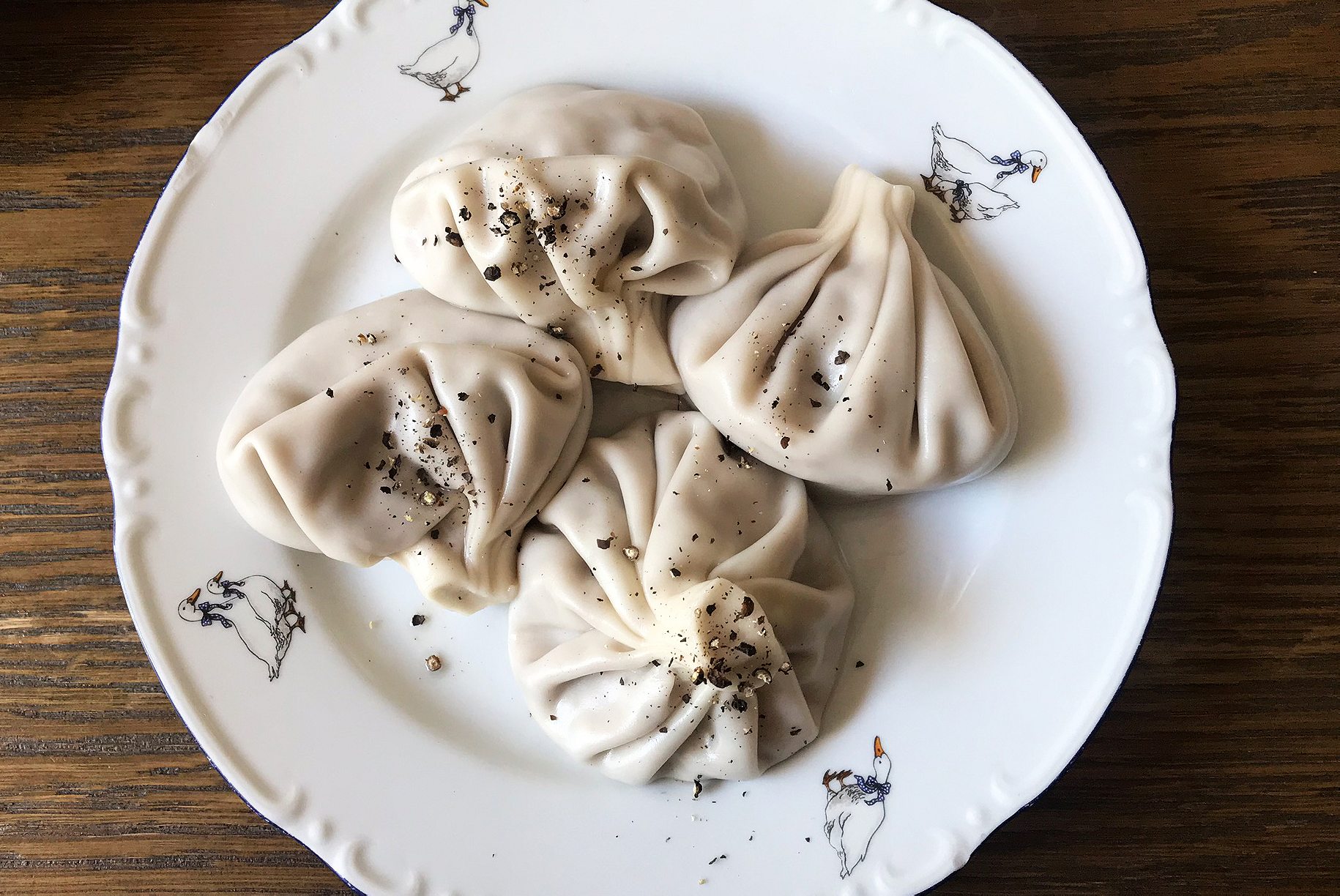 If you're American, have you ever wondered why tacos took over middle America but sopes remain virtually unknown? It's curious how a country can assimilate some foods from their neighbors and but remain blissfully ignorant of others. That may explain what took place two years ago in Moscow, when the city seemingly discovered, as if for the first time, the bagged awesomeness that is khinkali , a soup dumpling from Russia's southern neighbor Georgia. It became very trendy very quickly, and khinkali joints sprouted across Moscow like griby after a rain. But it wasn't just that dish: what they were serving was a bit of the imagined southern, sybaritic lifestyle of the Caucasus, as promised in restaurant names like Est' Khinkali Pit Vino ( Eat Khinkali Drink Wine ). Your best bets are at the stately Sakhli , around 100₽ (US$1.60) per soft, fulsome dumpling, or the more modernized Kafe Khinkalnaya on Neglinnaya Street , 100₽ (US$0.80) a dumpling.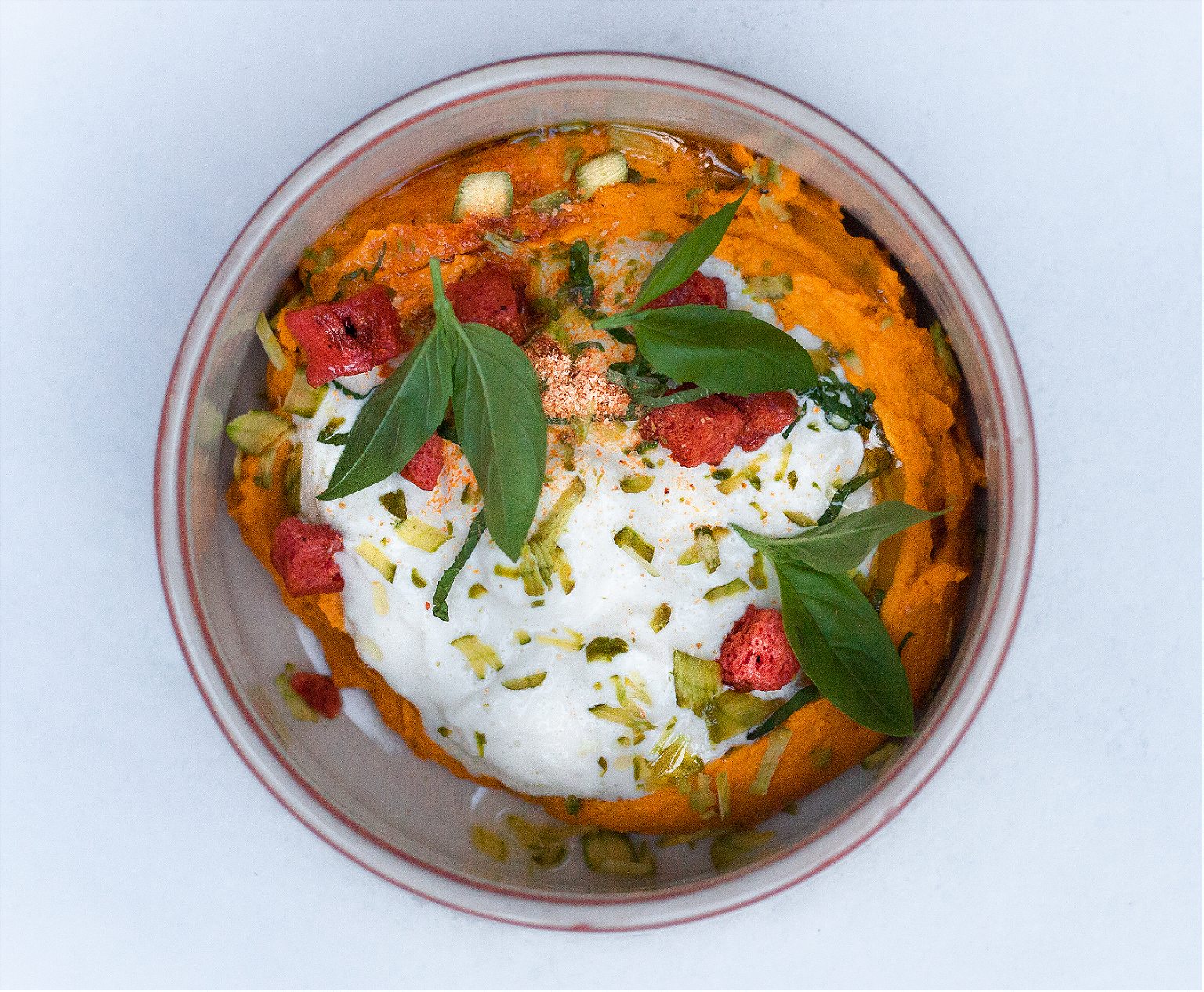 We have named burrata—yes, that Italian alchemy of cheese and cream—the Perfect Dish of Moscow 2018, if only because it is the Dish of the Moment, ready to be enjoyed at the height of its faddishness now, and equally ready to be replaced when the city decides to move on. Read Anna Maslovskaya's masterful breakdown of why—and where—to eat burrata in Moscow.
Top image: Olivier salad with chicken. Photo by: Kvector /Shutterstock
R&K Insider
Join our newsletter to get exclusives on where our correspondents travel, what they eat, where they stay. Free to sign up.
The Perfect Dish: The Moscow Burrata
Featured city guides.
Bahasa Indonesia
Slovenščina
Science & Tech
Russian Kitchen
10 things to do at the legendary Soviet park VDNKh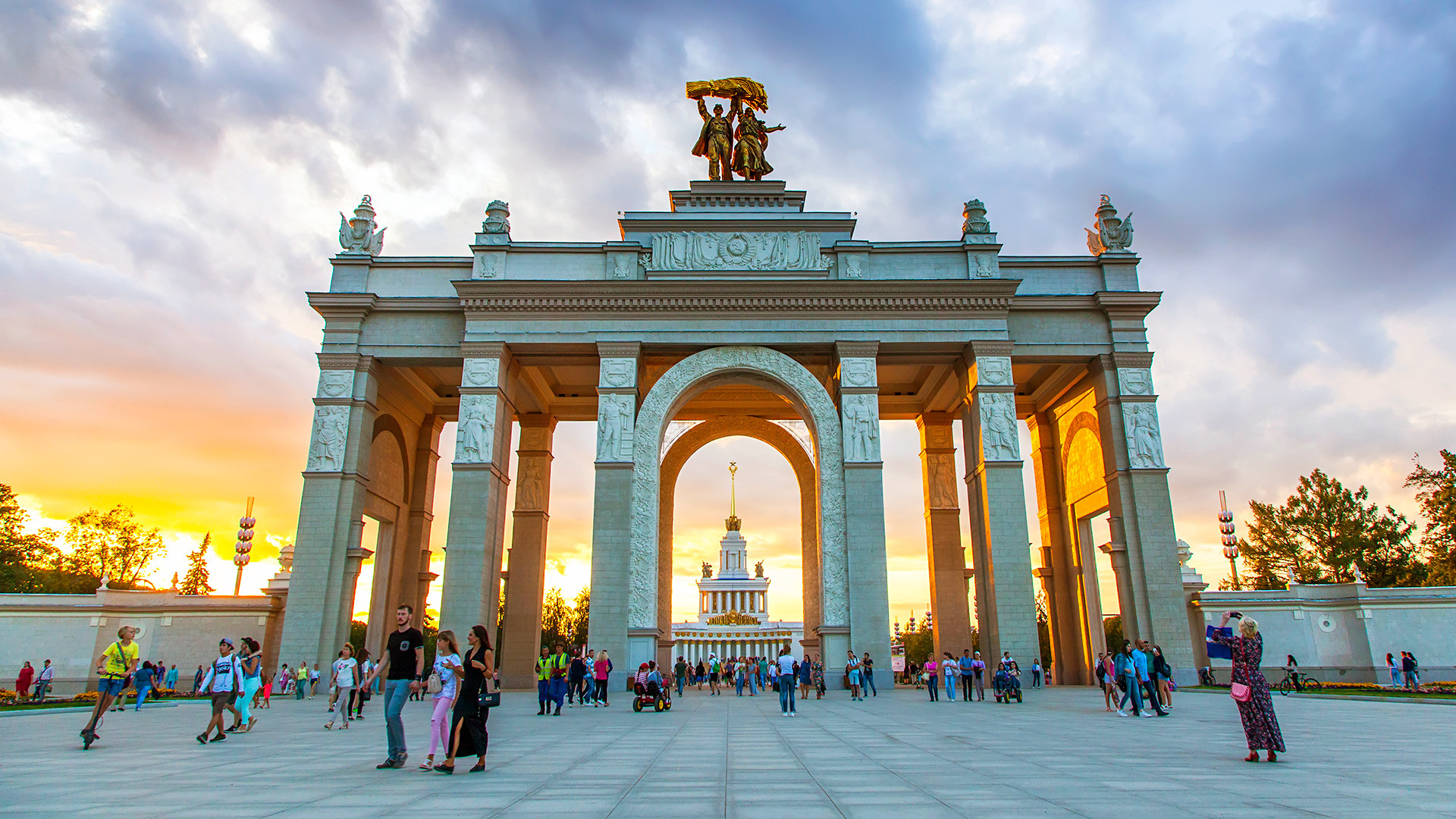 VDNKh, which stands for the Exhibition of Achievements of the National Economy, opened in Moscow in the summer of 1939. It is an enormous territory with dozens of pavilions, fountains, ponds, recreation zones, cafés and restaurants. So it's no surprise that VDNKh is one of the most popular public spaces among both Muscovites and tourists. It's basically a gigantic Soviet theme park where you can easily spend the whole day.
1. Admire gems of Soviet architecture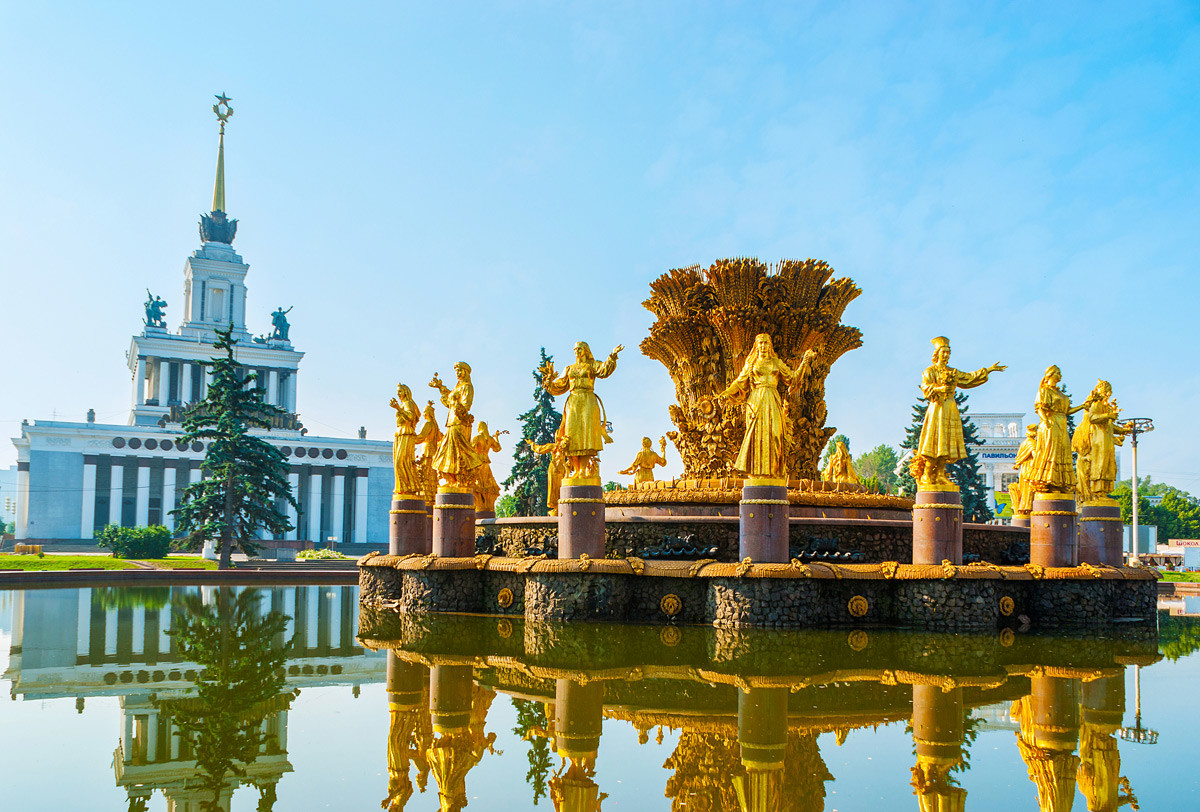 Most of VDNKh's pavilions were built in the 1950s, although some buildings go back to the late 1930s. As soon as you enter through the arch at the main entrance, you will see the enormous Central Pavilion, a Stalinist structure decorated with reliefs narrating the history of the Soviet Union. Right behind this is the famous Friendship of the Peoples Fountain, which features sculptures of 16 young women dressed in the national costumes of the different Soviet republics. This has become the main symbol of VDNKh. Two avenues lead from the fountain and walking along them you will see pavilions devoted to various sectors of the economy (metallurgy, transport, etc.), as well as pavilions devoted to the different republics (Kyrgyzstan, Armenia). These are all impressively eclectic and incorporate architectural styles from a wide array of time periods and nations. There are 50 of them in total.
2. Get active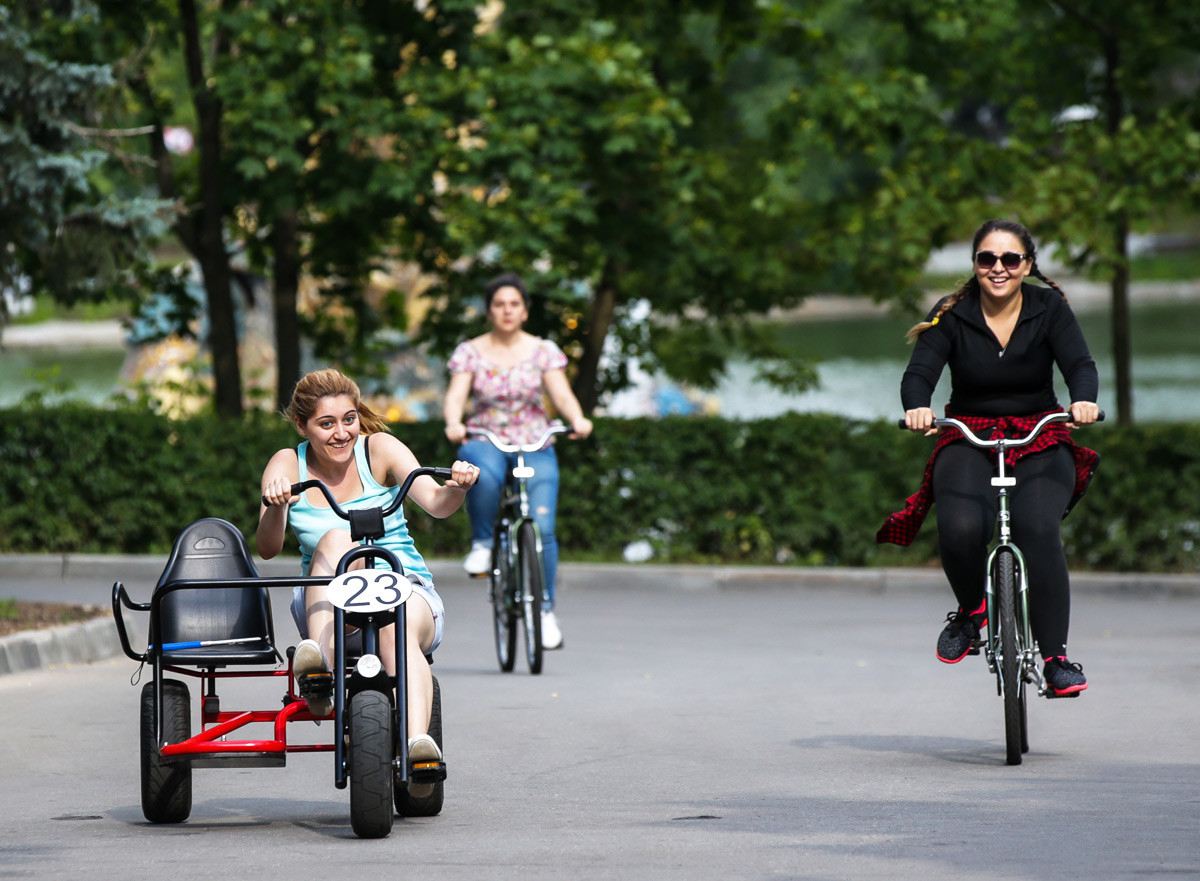 Do you want to see all of VDNKh in one day? Then you'd better hire a bicycle or a kick scooter—there are dozens of places to rent them around the park. Just remember that the park covers an area of two square kilometers, so it's going to be a long visit. In the summer, you can do all sorts of other sports here: take a wakeboard lesson, navigate a rope park or, for fans of intellectual sports, play chess. In the winter, VDNKh also boasts the biggest ice-skating rink in the city, located right next to the Central Pavilion.
3. Learn the secrets of space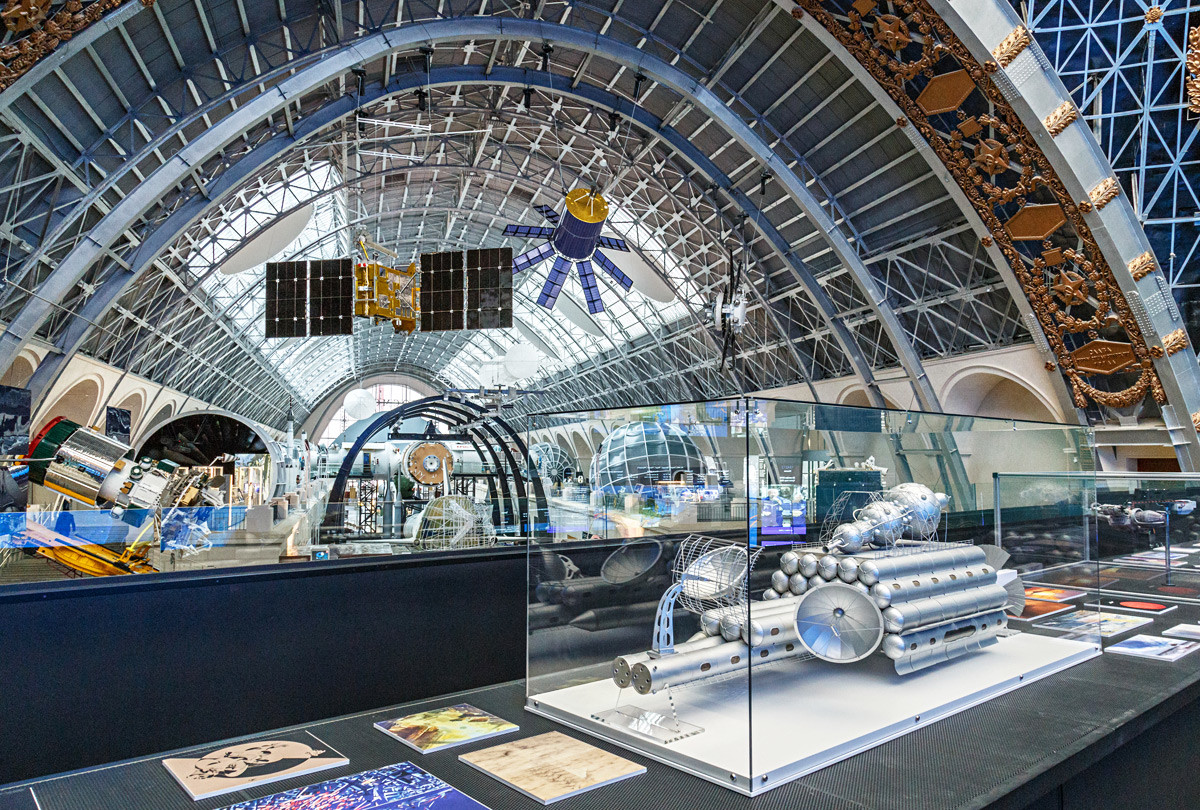 Even if you are not interested in space exploration, you will definitely like the Cosmonautics Museum . Here you can find the personal belongings of cosmonauts, along with models of Mir and the International Space Station, the Luna-9 and Venera-1 automatic stations, space suits and artificial Earth satellites. The museum organizes lectures and scientific conferences, so you might even encounter people who work in the space industry. You can take a break from looking at the exhibits and go to the museum's canteen, which it is praised by many visitors. As a memento, you can buy space badges, cosmonauts' food and even meteorite fragments.
4. Eat in Soviet style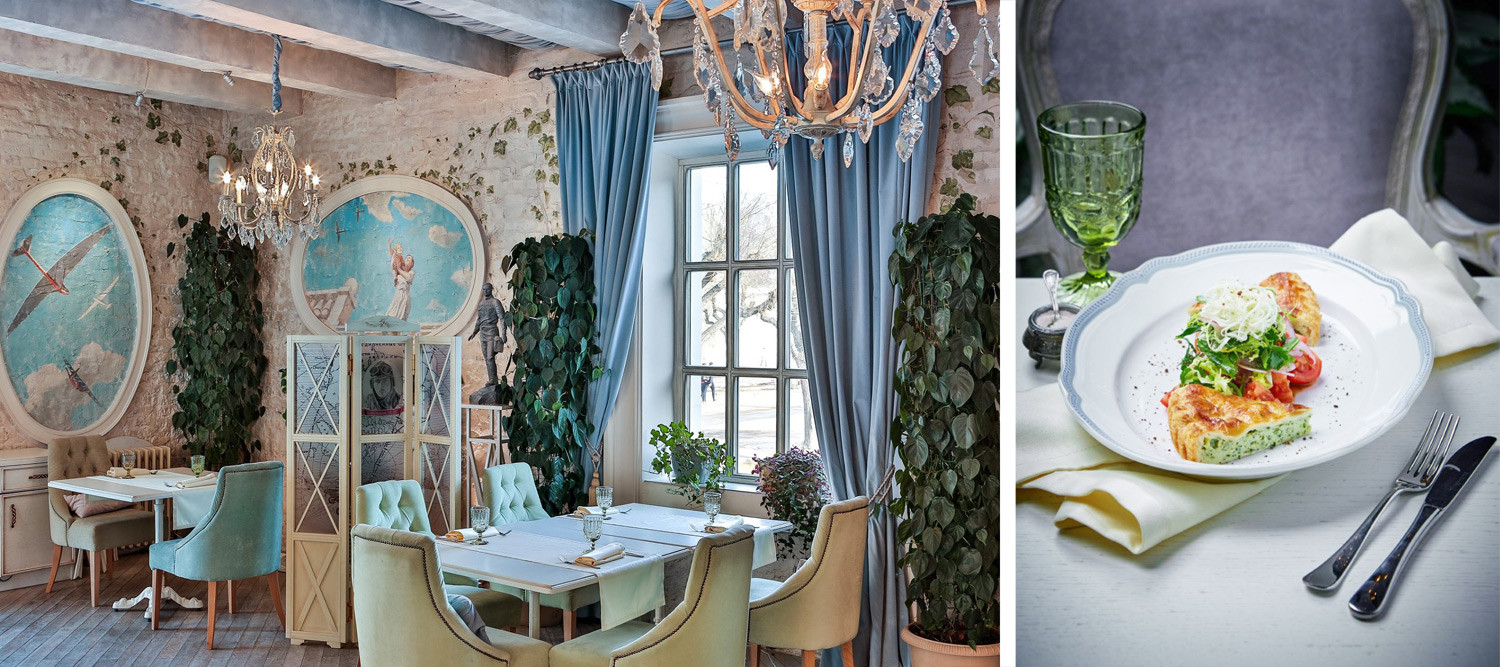 If you like traditional Soviet and Russian cuisine, we have good news for you: There is an incredible choice of cafés and restaurants here serving Olivier salad, "herring under a fur coat" and pelmeni.
Ottepel (the Thaw) restaurant in pavilion 311 has recreated 1950s interiors while at the same time giving a modern touch to Soviet dishes. The menu includes bruschetta with sprats and forshmak, potatoes baked in embers (just like they ate in Young Pioneer camp) with julienne (a mushroom casserole) and hummus on a bagel.
In the Moskovskoe Nebo (Moscow Sky) café in pavilion 422, the national dishes of the Soviet republics are brought together under one roof. Here you can find Chicken Kiev as well as Uzbek-style flatbread and Caucasian kebabs. The most delicious desserts await you in the Michurin restaurant (pavilion 131), named after a famous pioneer of agricultural crop selection.
In the Transport Pavilion, you can even taste real space food in tubes.
5. Go on all-Soviet shopping spree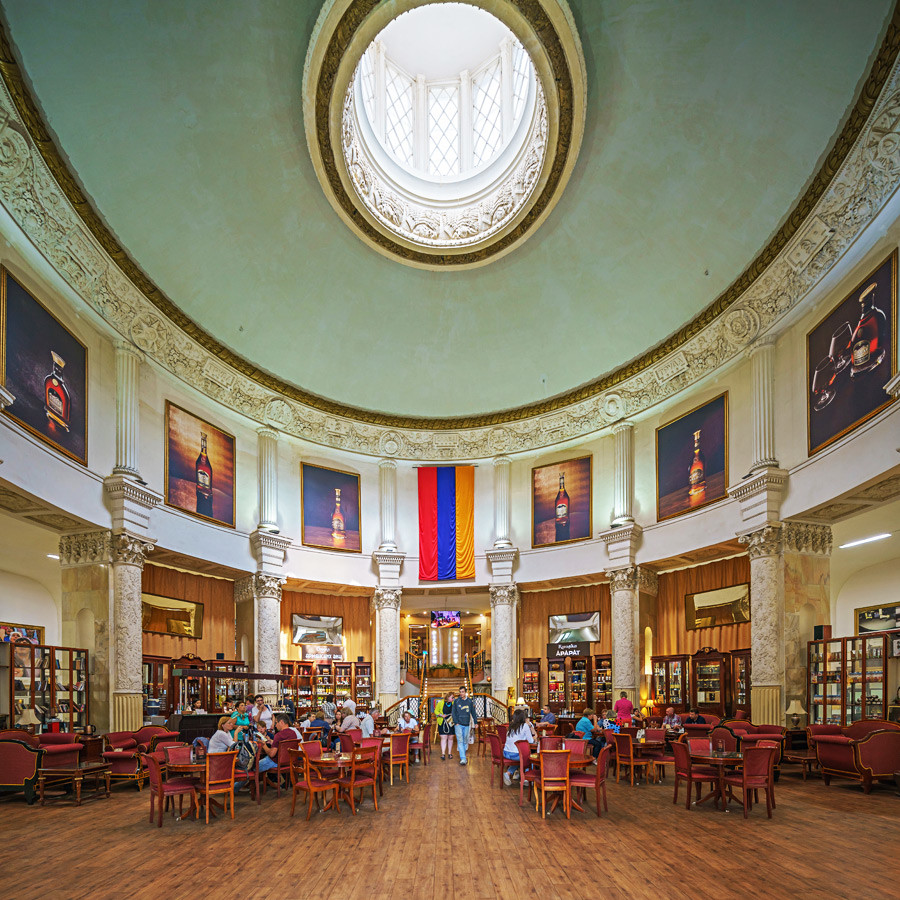 VDNKh is not just a park but also a huge shopping center where you can buy all sorts of incredible items manufactured in the post-Soviet republics. Want a set of towels with unusual folk-style embroidery? Then head to the Belarus Pavilion. Jalal-Abad mineral water can be found in the Kyrgyzstan Pavilion and, perhaps not surprisingly, brandy in the Armenia Pavilion.
6. Visit the studios of the Garage Museum of Contemporary Art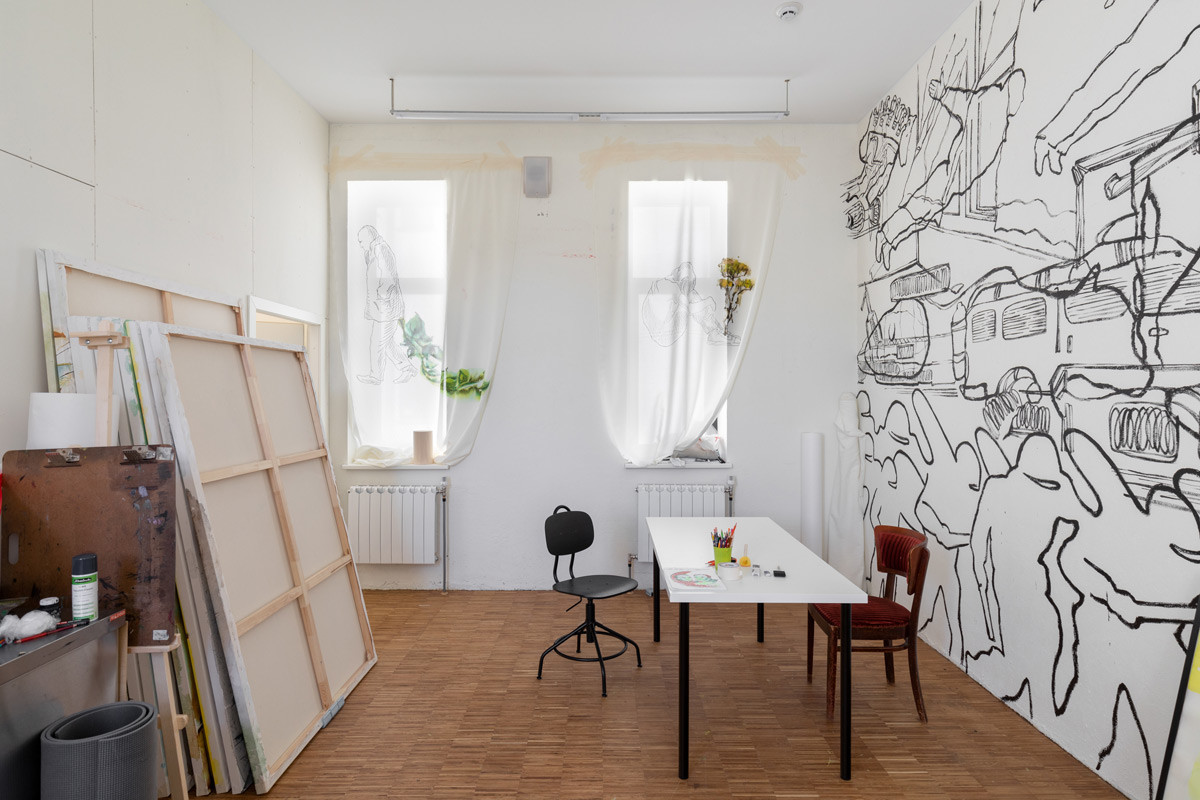 Are you interested in contemporary art? Then pop into the young artists' residence in pavilion 317. The building, which dates back to 1939 but was renovated this year, comprises 18 workspaces that include studios and paint-spraying rooms. Russian and international artists are invited to work here. Residents are selected by the curatorial group of the Garage Museum of Contemporary Art, and program participants receive grants and studios in the artists' residence for a period of between three and six months. If you want to visit the art studios, you probably want to book in advance on the program's website .
7. Immerse yourself in the world of cinema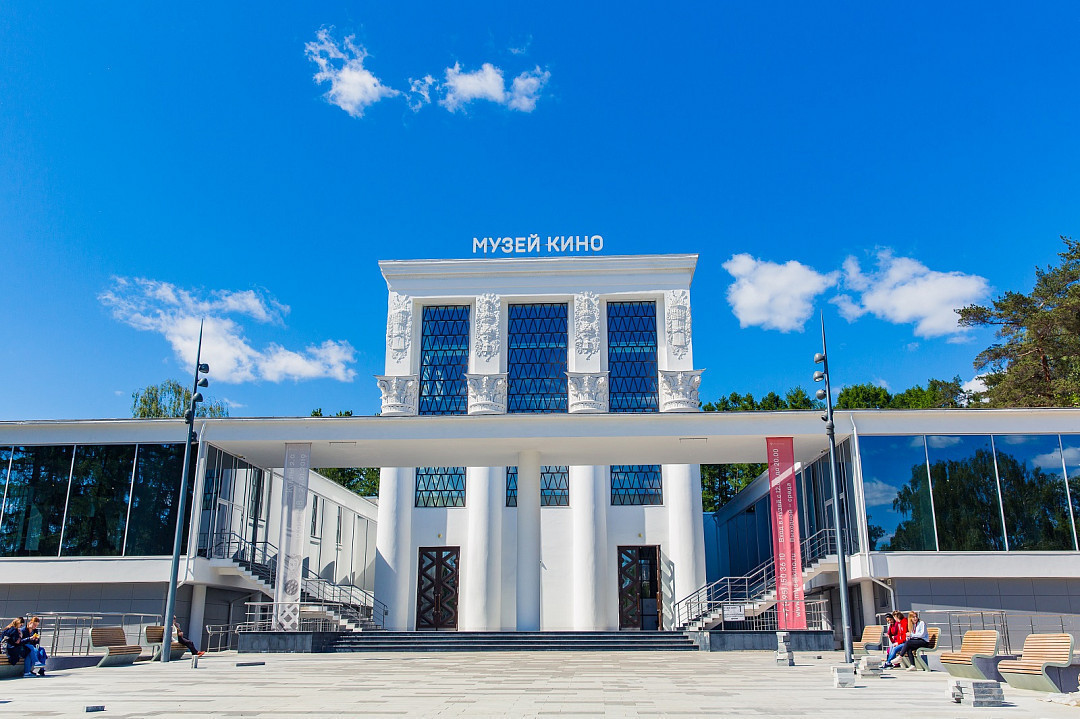 Those who love cinema should definitely visit the Film Museum (pavilion 36). Here you can see how famous Soviet films and cartoons were made, watch an interesting movie for 150 rubles ($2.50) or attend lectures by specialists.
8. Communicate with robots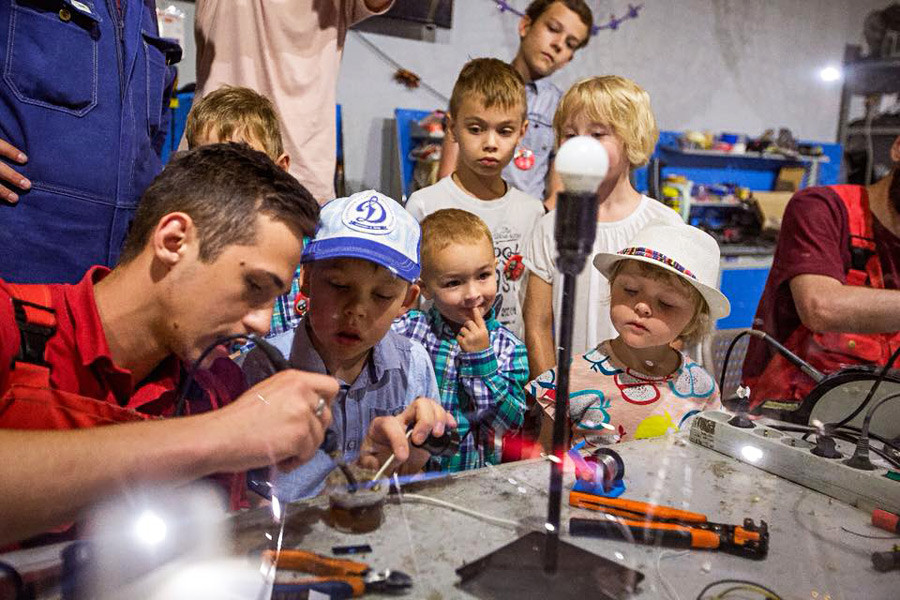 Do you think robots will take over the world? Now you can ask them yourself at Robostation (pavilion 2). At the exhibition, robots can not just engage in meaningful conversation but can also tell jokes, paint your portrait and even forecast the future. And at Robostation teenagers can attend master classes led by engineers.
9. Find your calling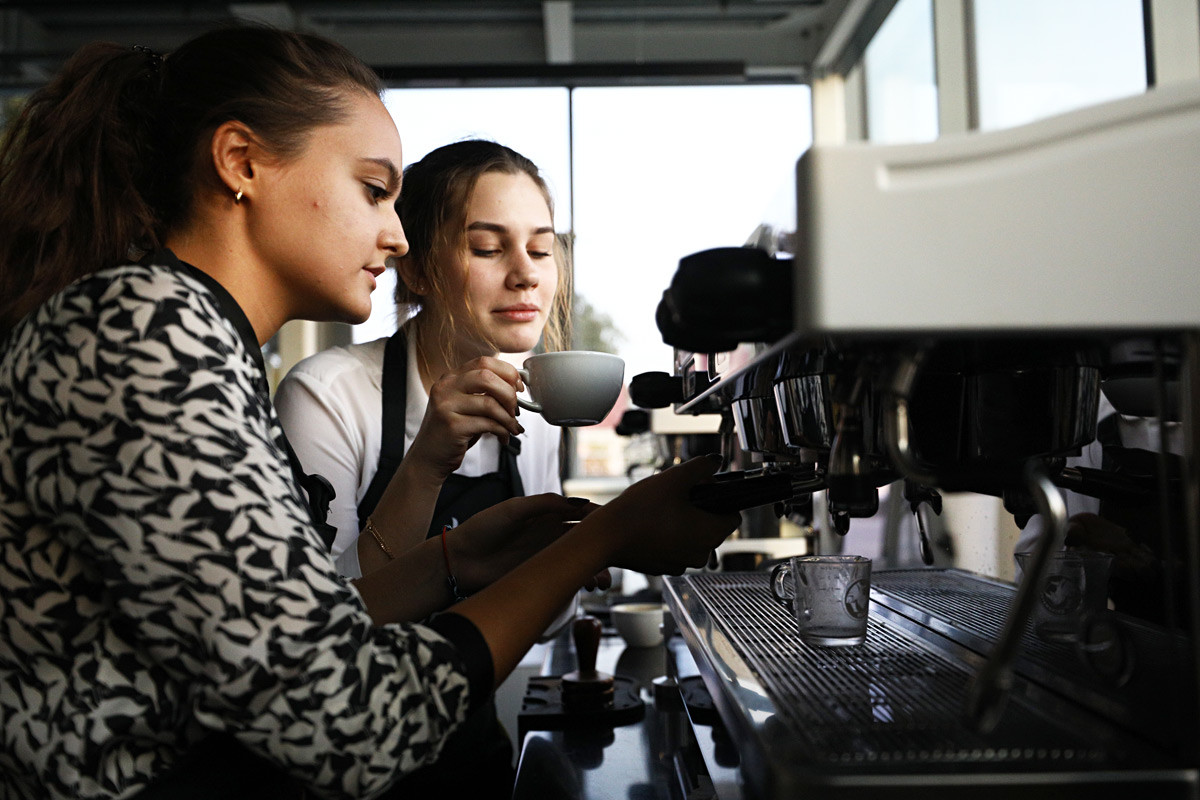 Would you like to learn how to prepare a coffee like a professional barista? Or how to do embroidery? At VDNKh, master classes and education courses are held all the time. At the Park of Crafts and Tekhnograd you can learn different skills, from being a barista to photographer. You can also take a job-match test and perhaps be offered a job.
10. See Russia's biggest aquarium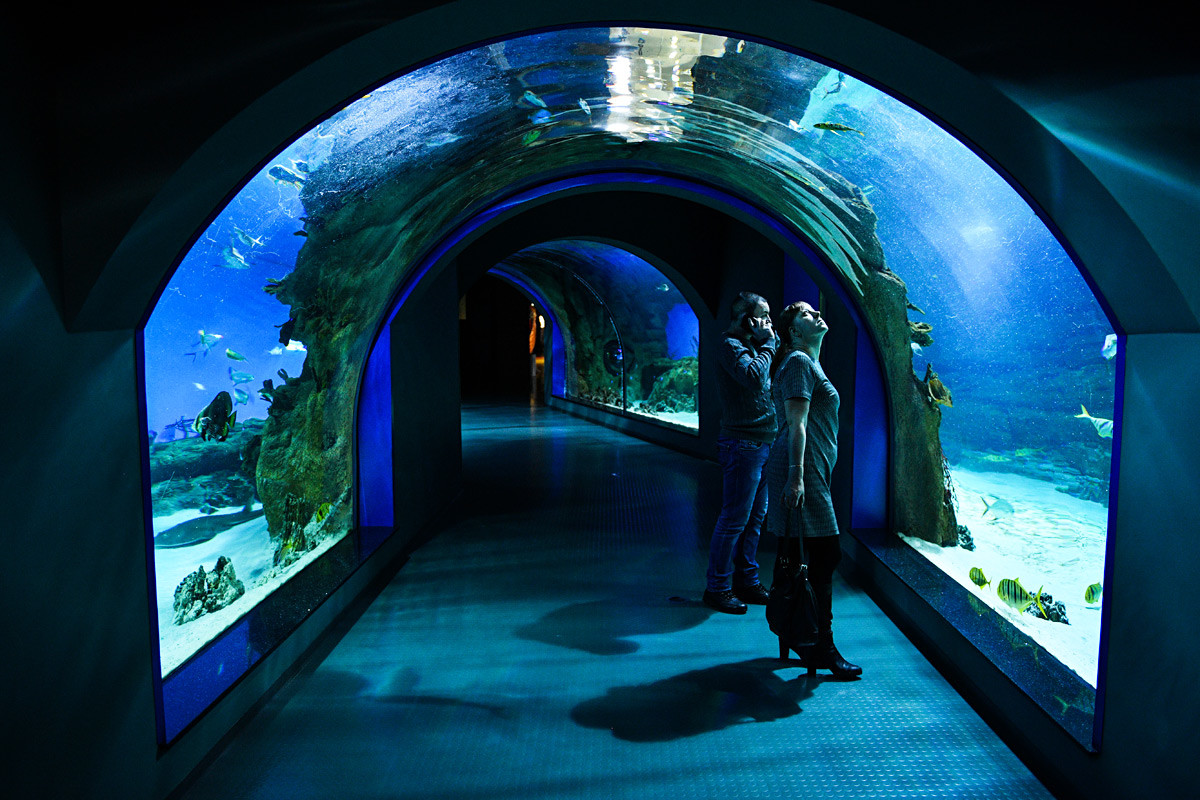 VDNKh is home to Moskvarium , an enormous oceanography and marine biology center that houses over 12,000 marine animals, ranging from starfish to sharks. The Moskvarium even has pools where you can swim with a dolphin.
If using any of Russia Beyond's content, partly or in full, always provide an active hyperlink to the original material.
to our newsletter!
Get the week's best stories straight to your inbox
80 years of the Soviet era theme park
Instaweek: 10th most instagrammed location worldwide is in Russia
6 restored VDNKh buildings transporting you back to the USSR
5 Russian cities with fantasy metro systems
15 breathtaking PHOTOS of night time Moscow
This website uses cookies. Click here to find out more.