St. Albans Sanatorium
Posted on August 15, 2017
2. ST. ALBANS SANATORIUM – RADFORD, VIRGINIA
St Albans Sanatorium.  Hostages, soldiers, bullied boys, and the mentally ill – Radford sanatorium offers ghosts aplenty.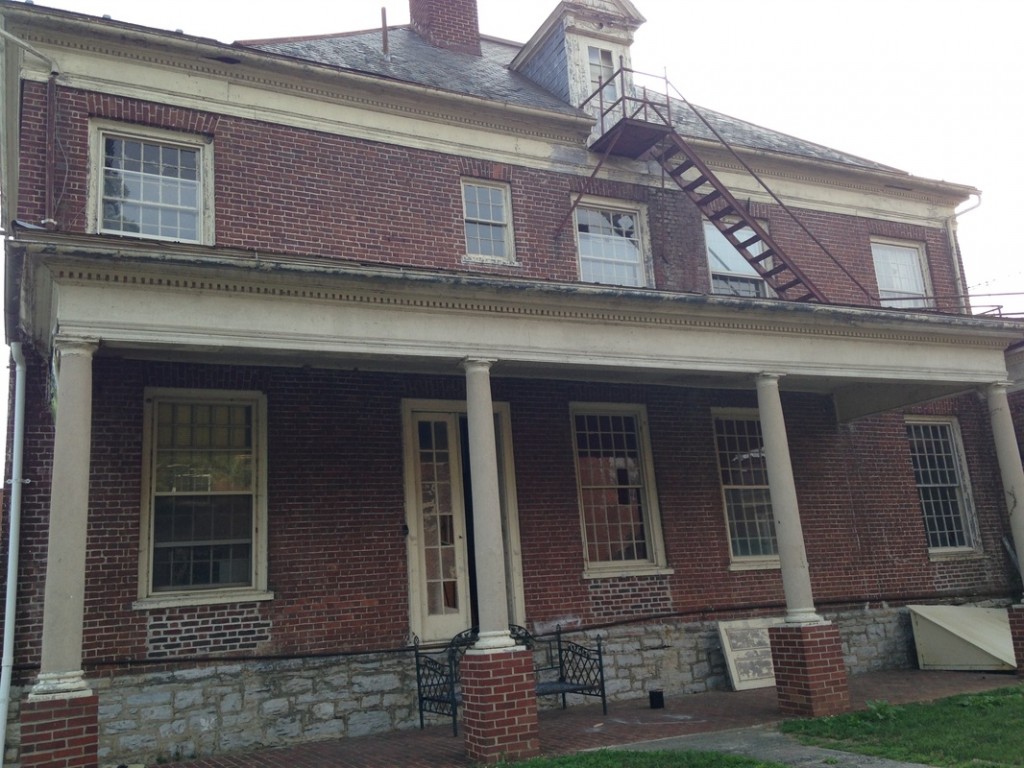 Image Source:  Maryland Ghost Trackers
Where pain and torment are experienced on a daily basis, ghosts are sure to dwell. And few places are as acutely stained with agony as old mental hospitals. That's because both their facilities and staff left much to be desired.
In the 1900s, the mentally ill were basically lab rats for doctors, who were more than eager to test out experimental procedures on them. As a result, the dead usually outnumbered the living in early sanatoriums. Those who weren't killed during some pilot medical trial usually just chose to off themselves, so depressing were hospital environments. Thus, many of these old mental institutions are rumored to be haunted. But only one has beaten out other types of paranormally busy sites (such as cemeteries and battlefields) to become known as the " most active location on the east coast "1:  St. Albans Sanatorium . The hospital's haunted story begins before it was even built.
St. Albans Sanatorium is located in Radford, Virginia. During the 1700s, the city's close proximity to the New River Watershed attracted Native Americans and early European settlers alike. Competition over the area resulted in hostilities between the two groups. In July 1755, a group of Shawnee Indians brought tensions to a climax. They attacked and looted the colonists of Draper's Meadow, killing at least five people and taking others as hostage. To survivors, the Shawnee left behind grisly reminders of their wrath. The  Lybrook couple 2, for instance, was presented with a bag containing the decapitated head of Philip Barger.
Mary Draper Ingles was one of those held for ransom at the Shawnee town ofSonnontio3. Before she was taken prisoner, Mary first had to witness the gruesome deaths of her fellow colonists, including her mother and sister-in-law's baby. Though there are variations in what she saw, all accounts are extremely bloody:
" Eleanor Draper  was tomahawked and scalped. Betty Draper's infant child was brained against the side of one of the cabins […]"4
Mary eventually managed to flee from Sonnontio, but her journey back home was not an easy one. Some sources say that she was forced to abandon the baby she'd given birth to during her captivity. Others claim that her fellow escapee, a German woman, attempted to eat her twice, so hungry were the pair during their forty-three day, one-thousand mile trek.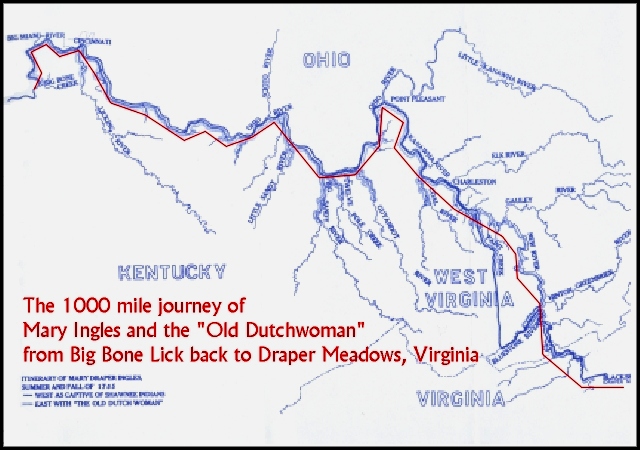 Image Source:  Graphic Enterprises
The horrors Mary Draper Ingles faced during the Drapers Meadow Massacre are the first to contribute to St. Albans Sanatorium's scary past. Next up are what soldiers endured during one of the Civil War's most violent battles, the Battle of Cloyd's Mountain. According to St. Albans, " Union artillery bombarded  the settlement of Central Depot from the ridge where St. Albans stands today."5 This explains why many people who have visited the building report of hearing rifle shots, smelling gun smoke, and seeing spectral mists rise from the hospital's surrounding grounds.
St. Albans Sanatorium was constructed in 1892, though it first functioned as a Lutheran Boys School. Unfortunately for George W. Miles, the man behind the school's inception, students were a far cry from the " future southern gentlemen "6 he had envisioned. As Headmaster, Miles demanded boys to perform well in classrooms and on sports fields. To meet such high expectations, many would turn to extreme methods. St. Albans thus " quickly developed a reputation  for being a rough and competitive school where bullying was not only condoned, it was encouraged."7 Heated athletic rivalries may have allowed St. Albans to secure numerous football championships, but they also made homicides and suicides frequent occurrences on campus.
Image Source:  Cardcow.com
After Miles' death in 1903, enrollment at St. Albans quickly fell, and so it closed eight years later. In 1916, Dr. John C. King acquired the property to now fulfill  his  vision: introducing the nation's first top-notch psychiatric hospital. Unhappy with the conditions at the Southwestern Lunatic Asylum during his stint as superintendent, Dr. King wanted to open an institution where patients would be both well treated and well accommodated. Thus, he made several renovations to the school's remnants, even adding a farm to the property in order to give patients a proper place to exercise and play.
Unfortunately, just as Miles' school didn't produce the "gentlemen" he'd wanted, neither would King's St. Albans Sanatorium deliver his goal of high recoveries.
The history of psychiatric treatment methods during the 1900s is a story of failures replacing failures. Insulin-induced comas and lobotomies would leave patients either brain dead or  really  dead, for example. These procedures were also very labor intensive, and St. Alban's staff-to-patient ratio in 1945 was a sad 48 to 6509.
When cutting people's skulls open proved ineffective, doctors opted to simply shock them to their senses. Schizophrenics, for instance, were given electroconvulsive therapy, which was deemed safer than insulin coma therapy. Still, ECT had many possible dangerous aftereffects, including "fractures, severe memory loss, and spontaneous seizures."8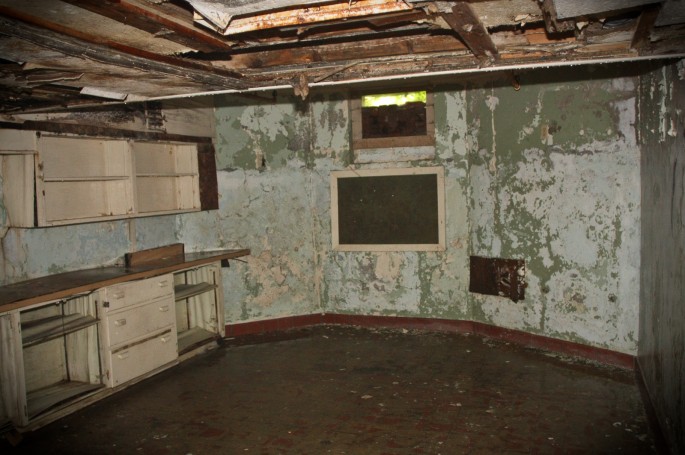 Image Source:  St. Albans
Some of St. Albans Sanatorium's most active rooms are where hydrotherapies were conducted. A hydrotherapy session didn't always involve a brief, relaxing soak in the bathtub. Patients who weren't mummified in icy cold towels were strapped into steaming water vats, where they lay immobile and confined for days. Others were " blasted with water from a fire hose. "9 No wonder one of these rooms is now known as the  Suicide Bathroom 10.
There are many other rooms in the sanatorium that are paranormally hot. The Bowling Alley in the basement, for instance, is known to be haunted by two female spirits: "Allie" and Gina Renee Hall. Allie is rumored to be the young daughter of one of the hospital's patients, and Gina was a woman who was murdered on June 28, 1980 somewhere close to St. Albans Sanatorium, along Hazel Hollow Road.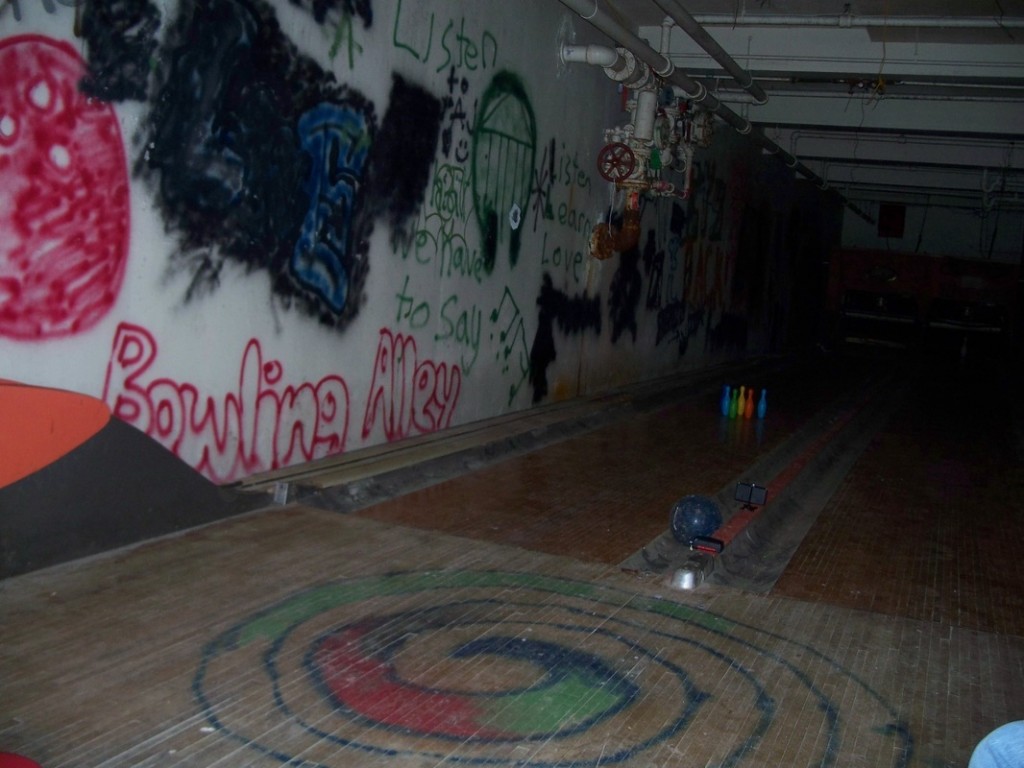 In the 1990s, the Carilion Health System acquired St. Albans Sanatorium, but vacated the property in 2003 (perhaps ghosts drove them out?) After a brief stint as an abandoned " site of theft, vandalism, and late-night parties, "11 St. Albans got the attention of Tim Gregory, a previous patient at the hospital. As the property's new owner, he made it his mission to renovate its remaining buildings and transform it into " a Research and Enlightenment Center. "12 Today, to fund these efforts, he hosts "a number of macabre events"13 at St. Albans Sanatorium, including an annual Haunted House Halloween extravaganza. As guests roam through the building, they encounter zombies and mental patients, but can't always be sure if they are staged or real.
Both private and public ghost hunts are also held at St. Albans Sanatorium. They are conducted and led by teams of paranormal experts, such as  3:33 AM Paranormal  and Seven Hills Paranormal 14. During a visit in 2011,  3:33 AM Paranormal  recorded a ghost whispering what sounds like " Deborah "15 in the infamous Electroshock Therapy Room.
Black Raven Paranormal 16, in search of a new fascinating case, stopped by St. Albans Sanatorium in 2013. In the small bathroom located in the women's ward (the aforementioned Suicide Room), one team member was definitely touched by something. Perhaps it was the ghost of one of the four people rumored to have killed themselves in the spooky laboratory.
One year later,  Maryland Ghost Trackers  would also experience a similar " spirit jumping "17 at St. Albans Sanatorium. During that memorable investigation, they also recorded several audio anomalies and  captured a strange shadow 18 fleeing down the stairs.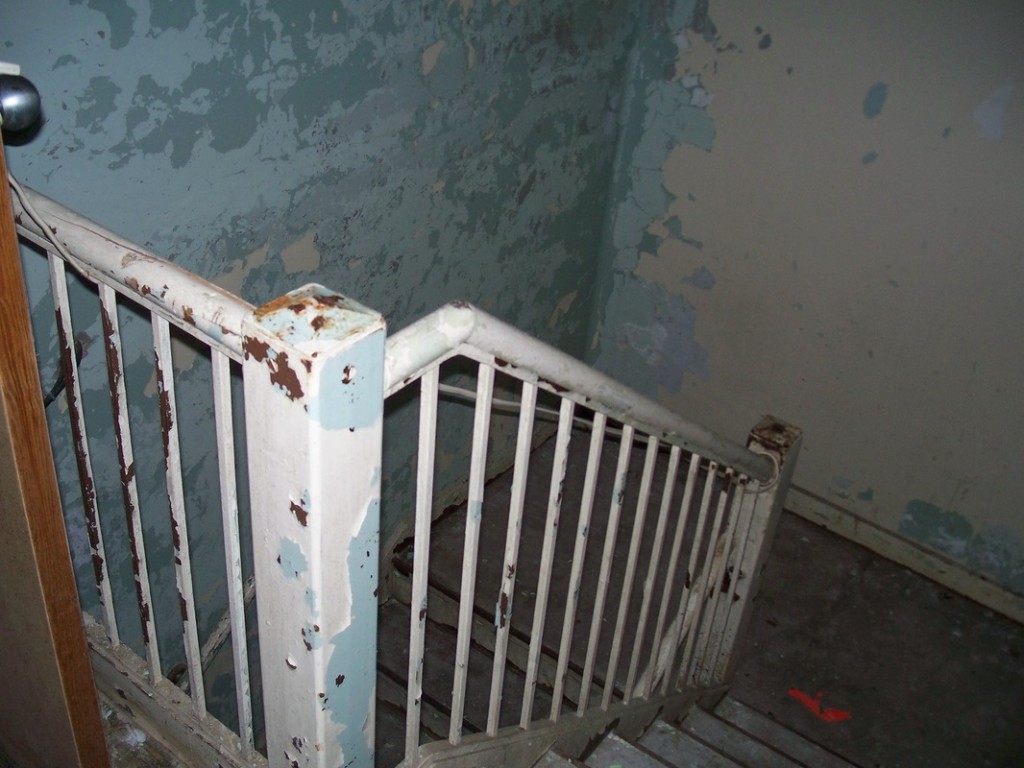 Today, the conditions inside St. Albans Sanatorium are a mix of good and bad, of real and staged damage. On walls that have not been destroyed or fallen apart, graffiti stains their plaster. Broken wheelchairs and rusted gurneys lie scattered in old operation rooms, and patient wards seem more "cellblock" than dormitory. Staff quarters are just as gloomy and in a state of disarray.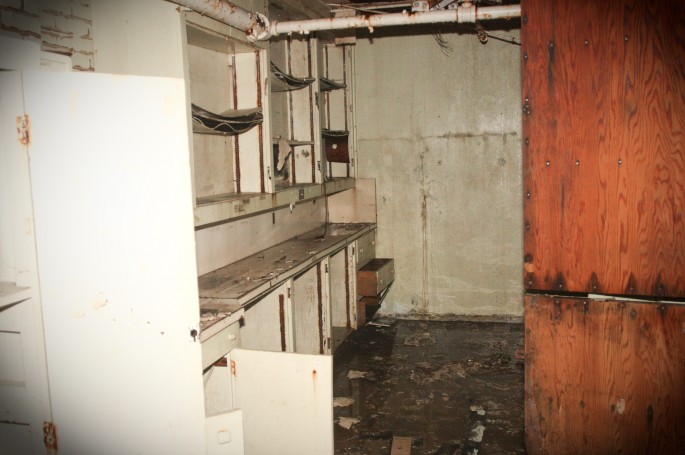 Besides seeing how horrible things were at St. Albans Sanatorium during the 1900s, visitors can also  sense  it. The hospital reeks of torment, because this was what was experienced by both patients and staff. The admitted were prodded and probed, abused or neglected by practitioners. The employed were overworked, inexperienced, and probably became very depressed themselves. Even in death, they cannot rest peacefully.
St. Albans Sanatorium thus quickly earned a reputation for being a hotbed for paranormal activity. Much evidence supports this notoriety. Full body apparitions have been photographed in the old alcoholics' ward, for instance. Tourists and experienced ghost hunters alike have heard disembodied conversations, screams, and footsteps. Some have seen objects move on their own, or been pushed by invisible forces themselves. The hospital's maze-like configuration also makes it easy for visitors to get lost, making explorations both scary  and  dangerous. For several paranormal film makers, then, St. Albans Sanatorium was the perfect place to shoot some scary footage.
In 2011,  The R.I.P. Files 19 featured the institution in one of their web series episodes. After that, SyFy's  Haunted Collector  team took a trip to the hospital, in hopes of giving it a much-needed spiritual detox. St. Albans Sanatorium also starred in the Travel Channel's  The Dead Files , a show about a psychic medium who teams up with a homicide detective to investigate places rumored to be haunted. Finally, in the  Ghost Asylum  episode which  aired on May 3, 2015 20, the  Tennessee Wraith Chasers  conducts a successful investigation at the property.
So if you are passing through Radford, Virginia, make sure to take a tour of St. Albans Sanatorium. Want to see a chair rock on its own? Stop by the hospital's  Rocker Room 21. Looking to exchange some friendly whistles with a ghost? Check out the  Whistle Room 22. Hoping to encounter a more hostile entity? The  Boiler Room 23 won't leave you disappointed!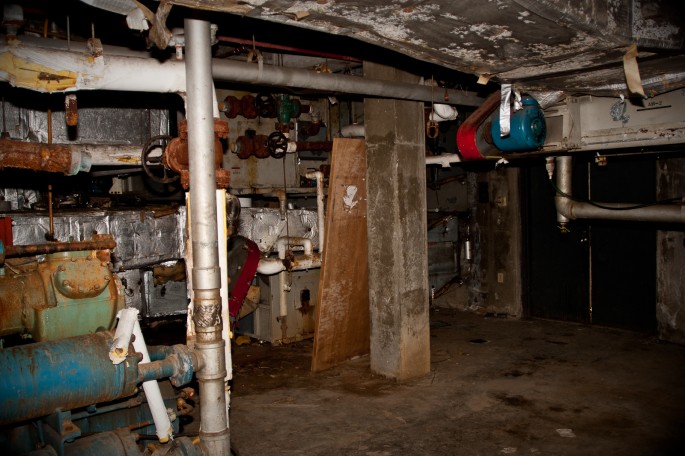 Image Source:  St. Albans 
Works Cited
"History."  About Us . St. Albans Sanatorium. St. Alban's, 2015. Web. 12 September 2015. Para. 1.
"Mary Ingles' Escape Story Like 'Thriller' Fiction Tale."  Charleston Daily Mail . 4 June 1837. Web. 12 September 2015.
Duvall, James.  Mary Ingles and the Escape from Big Bone Lick . Burlington: Boone County Library, 2009.
Streiff. "July 30, 1755. Massacre at Drapers Meadow."  RedState.com.  30 July 2015. Web. 12 September 2015. Para. 3.
"History."  About Us . St. Albans Sanatorium. St. Alban's, 2015. Web. 12 September 2015. Para. 2.
"When the Boys Came to Town."  The Commercial Investment Multiple Listings Service,  n.d. e1 Solutions, Inc., 1999-2014. Web. 12 September 2015. Page 1.
Newkirk, Dana. "Visit St. Albans Sanitarium, one of America's most haunted asylums." Roadtrippers . 3 September 2014. Web. 12 September 2015. Para. 1.
"Primary Sources: Insulin Coma Therapy."  American Experience – A Brilliant Madness. PBS.org, n.d. Web. 12 September 2015. Para. 4.
Greenberg, Dan. "10 Mind-Boggling Psychiatric Treatments."  Mental Floss.  7 September 2012. Web. 12 September 2015. Para. 5.
"Suicide Bathroom."  Explore . St. Albans Sanatorium. St. Alban's, 2015. Web. 12 September 2015.
Matzke-Fawcett, Amy. "St. Albans property may be put to rest."  The Roanoke Times . 12 August 2011. Web. 12 September 2015. Para. 9.
"St. Albans to host 'Ghost Hunters'."  The Southwest Times. 24, September 2010. Web. 12 September 2015. Para. 4.
Atkins, Aaron. "St. Albans plays on dark side of Valentine's Day."  Radford News Journal . 22 February 2013. Web. 12 September 2015. Para. 21.
"St. Albans Psychiatric Hospital."  Seven Hills Paranormal . Posted by admin on 17 August 2012. Web. 12 September 2015.
Marin, Patricia. "3:33 AM Paranormal captures disembodied voice at St. Albans." Examiner.com.  13 October 2011. Web. 12 September 2015. Para. 1.
"St. Albans Sanatorium – Radford, Virginia."  Black Raven Paranormal.  Investigation Dates: May 4 – May 10, 2013. Black Raven Paranormal & Marty Seibel, 2014. Web. 12 September 2015.
"St. Albans Sanatorium." Maryland Ghost Trackers. 28 June 2014. Web. 12 September 2015. Para. 15.
"St Albans Santorium." Uploaded by kreagerm.  Youtube . Video. 31 July 2014. Web. 12 September 2015.
"Ep 5: St Albans Sanatorium: The R.I.P. Files Web Series."  Mingle Media TV Network.  7 February 2011. Web. 12 September 2015.
Dillard, Mechele R. "GHOST ASYLUM: TWC Work to Unlock Murder Mystery at St. Albans! (Video Exclusive.)"  TVRuckus.  3 May 2015. Web. 12 September 2015.
"Rocker Room."  Explore . St. Albans Sanatorium. St. Alban's, 2015. Web. 12 September 2015.
"Whistle Room."  Explore . St. Albans Sanatorium. St. Alban's, 2015. Web. 12 September 2015.
"Boiler Room."  Explore . St. Albans Sanatorium. St. Alban's, 2015. Web. 12 September 2015.
Phone: 757.598.1805
Visit more us ghost adventures certified ghost tours across the us.
List of investigated locations
The following is a list of locations investigated by the Ghost Adventures Crew , as well as locations featured on Paranormal Challenge .
1 Live Events
2.1 Ghost Adventures: The Beginning
2.2 Ghost Adventures Live
2.3 Valentine's Day Special
2.4 Hellfire Caves
2.5 Fort Horsted
10 Paranormal Challenge
Live Events [ ]
Bobby Mackey's Music World ( Bobby Mackey's Music World (live event) )
Eastern State Penitentiary ( Eastern State Penitentiary (live event) )
Goldfield Hotel ( Goldfield Hotel (live event) )
Ohio State Reformatory ( Ohio State Reformatory (live event) )
Queen Mary ( Queen Mary (live event) )
Market Theater ( Seattle (live event) )
Butterworth Building ( Seattle (live event) )
Stanley Hotel ( Stanley Hotel (live event) )
Virginia City ( Virginia City (live event) )
Waverly Hills Sanatorium ( Waverly Hills Sanatorium (live event) )
Specials [ ]
Ghost adventures: the beginning [ ].
Silver Queen Hotel
ld Washoe Club
Virginia City Cemetery
Miners' Cabin
Goldfield Hotel
Ghost Adventures Live [ ]
Trans-Allegheny Lunatic Asylum
Valentine's Day Special [ ]
Hellfire Caves [ ]
Fort Horsted [ ]
Season 1 [ ]
Bobby Mackey's Music World
Houghton Mansion
Moundsville Penitentiary
Riddle House
Sloss Furnace
Essex County Hospital
Edinburgh Vaults
Old Idaho Penitentiary
Season 2 [ ]
Preston Castle
Castillo de San Marcos
La Purisima Mission
Magnolia Plantation
Bird Cage Theatre
Eastern State Penitentiary
Moon River Brewery
Season 3 [ ]
Pennhurst State School
Poveglia Island
Ohio State Reformatory
Remington Arms
Old Washoe Club
Chollar Mine
Linda Vista Hospital
Execution Rocks Lighthouse
Prospect Place Mansion
Wolfe Manor
Season 4 [ ]
Soldier's National Museum
Jennie Wade House
Engine House
Rolling Hills Asylum
Waverly Hills Sanatorium
Stanley Hotel
Hill View Manor
Vulture Mine
Fort Chaffee
Amargosa Opera House
Villisca Axe Murder House
Kell's Irish Pub
Nixon Building
Bonnie Springs Ranch
Witch House Lyceum Restaurant
Jerome Grand Hotel
Yorktown Hospital
Madame Tussauds Wax Museum
Sacramento Tunnels
Eagle Theater
California Courthouse
Hales Bar Marina and Dam
Maysville Slave House
Tooele Hospital
Loretta Lynn Plantation
Season 5 [ ]
Ashmore Estates
Mizpah Hotel
Casa de Estudillo
Cosmopolitan Hotel
Winchester Mystery House
Lizzie Borden House
Letchworth Village
St. Mary Art Center
Miner's Cabin
Rocky Point Manor
Perryville Battlefield
Johnny Cash's House
Rose Hall Plantation
Old Charleston Jail
Season 6 [ ]
Shanghai Tunnels
Student Union (University of Colorado)
Peabody-Whitehead Mansion
Copper Queen Hotel
Oliver House
National Hotel
Chinese Stone House
Gary Galka's House
Riviera Hotel
Season 7 [ ]
Central Unit Prison
Excalibur Nightclub
Paranormal Challenge [ ]
Old South Pittsburg Hospital
1 SLS camera
2 Aaron Goodwin
3 Debbie Constantino
St. Albans Sanatorium: The Most Haunted Spot On The East Coast?
St. Albans Sanatorium has had a long and troubled history, and today it is said to be haunted by the ghosts of those who met their untimely ends.
Quick Links
One of the most active paranormal locations on the east coast, from bullying lutheran school to cruel psychiatric infirmary, visiting the st. albans sanatorium.
Halloween is coming up, and it's time for the spooky and the paranormal. St. Albans Sanatorium is regarded as one of the most haunted attractions on the East Coast and an entertaining excursion. People claim it is full of paranormal activity and is one of the scariest places to visit in Virginia.
This is a dark and eerie building that looks straight out of a horror movie. Talking of straight out of a horror movie, it is possible to visit the haunted house seen in the movie 2013 horror movie, The Conjuring . Further aboard, perhaps one of the strangest and most creepy locations is Mexico's Island of Dolls - it combines the sweetness and creepiness of appeasing the ghost of a drowned girl.
It is said by various paranormal investigators that it is one of the most active paranormal locations on the East Coast. It is a ghostly hangout for the spirits of the many students and patients that meant their wrongful ends within its confines.
Reports include shadowy figures, levitating objects, and apparitions, along with the feeling of physical contact with unseen spirits.
Venture into the haunted St. Albans Sanatorium and be greeted by broken toys littering the floor, old rushing wheelchairs lurking in the corners, while the walls are peeling and grimy.
The building is haunted by its history and the horrors that went on there. It was once a stately Lutheran boys' school. But while the building may have been stately, it was a terrible place to go to school. So much was bullying encouraged and the environment insufferable for the students that a number committed suicide.
Related: Museum Of Spooks: The Creepiest Supernatural Museums In The U.S.
While the building may be a stately one, that was poor comfort to the poor Lutheran boys who were sent to study there. The school was competitive and even encouraged bullying amongst the Lutheran boys. So toxic was the environment that a number of the students committed suicide over the years.
According to Atlas Obscura , the school was eventually shut down, but that wasn't the end of its haunting story. It reopened in 1916 as a psychiatric infirmary.
Served: As A Luthern School and Psychiatric Infirmary
While the psychiatric infirmary boasts a bowling alley, a rooftop garden, and a small farm, it was anything but ideal. The poor, vulnerable patients were abused and endured inhumane experimental treatments. These "treatments" often left them permanently disabled or even resulted in death (like from lobotomies).
Other "therapies" included electroconvulsive shocking, wrapped and plunged in ice-cold water, or just left to soak for days in a tub during routine "hydrotherapy" sessions.
Over its time as a psychiatric infirmary, it received thousands of patients that it was ill-prepared to manage. At one point in 1945, there was only 48 staff for 6,509 patients. Suicides were not uncommon.
Finally, the sanatorium closed in the 1990s.
Today the spirits of the Lutheran boys and the mentally disabled are said to haunt its halls.
Related: Winchester Mystery House: Why You Should Visit California's Most Haunted Home
Today St. Albans Sanatorium is open to the public on certain days. But be warned that a night at the old school is not for the squeamish or the faint-hearted.
There are a number of events held at the place throughout the year - including a zombie apocalypse. Plan ahead and join in on the Friday the 13th celebrations and the second annual Halloween event at the end of October. For events and dates when the sanatorium is open, refer to their website .
Opening Hours: 7.00 pm to 12.00 am (Ticket Booth Opens 6.30 pm)
General Admission: $20.00
Line Jump: $25.00
Age Limit: Restricted to Those Aged 10 And Over
Families should be aware that there is an age limit for those aged ten and up (so it is not suitable for families with small children).
Private investigations are also available - they offer two types of investigation options.
8-Hour Private Investigation: $800
36-Hour Private investigation: $2,000
Regardless of whether one actually believed in ghosts and the paranormal or not, it is a spooky experience and a fun activity to do with friends over Halloween. Have a fun night out, feeling tingles running down one's spine.
WEATHER ALERT
A freeze warning in effect for Western Highland Region
St. albans sanatorium featured in popular ghost hunting show that airs sunday.
Kirsten Lambertsen
RADFORD (WSLS10)- One of the area's most infamous historical sites for thrill seekers in the paranormal world is getting a spot light on television.
St. Albans Sanatorium in Radford is known for countless paranormal investigations by teams across the East Coast.
Recently a group of paranormal investigators from the show "Ghost Asylum" that airs on Destination America spent some time investigating the property.
The site is of great historical significance in the commonwealth. The land was first inhabited by members of the Powhatan, Shawnee and Cherokee Indian tribes. The Draper's Meadow Massacre in 1775 tells the story of the horrors faced by early pioneers and of Mary Draper Ingles journey home after her capture by the Shawnees.
The site was even plagued by violence during the Civil War. The Union forces defeated Confederate forces in 1865 during the battles of Newbern and Cloyd's Mountain. According to St Albans historians , Union artillery bombarded the settlement of Central Depot from the ridge where St Albans stands today.
In 1892 the St. Albans Lutheran Boys School was built on that site. 24-years-later the school was converted into St. Albans Sanatorium, a facility that treated mental disorders where many are believed to have died after experimental procedures.
In a preview clip from the most recent investigation, the paranormal team claims to have found some interesting evidence including voice recordings from their hunt.
Watch the video here.
Their investigation airs Sunday, May 3rd at 10 p.m. on Destination America.
Copyright by WSLS - All rights reserved
Click here to take a moment and familiarize yourself with our Community Guidelines.
heritage tourism
paranormal investigation
St Albans Sanitorium Has Ghosts!
St Albans Sanitorium was both a boys school and a hospital for the mentally ill. Famous for being one of the most haunted locations in the mid-Atlantic region, this creepy facility, originally built in 1892 as two separate buildings on a bluff overlooking the New River, had been on MY paranormal bucket list for several years.
With such a haunting reputation, St Albans Sanitorium is considered one of the best places to investigate within the paranormal community. Numerous private groups have investigated, as have several made-for-TV ghost hunting teams, including Ghost Asylum , Destination Fear and Ghost Hunters .
In 1911, St Albans Preparatory School for Boys closed. Five years later, the two buildings were joined by a corridor and the 56-acre property was operated by physician J.C. King as St. Albans Sanatorium to treat patients with "mental and nervous disorders." It later was relabeled a "hospital" in the 1940s. In 1965, a corporation purchased the business and added a rear addition in 1969.
Recently, three friends and I had the opportunity to join Spirits of the Southeast and Carrie Hopper of History of a Haunting Podcast on an all night ghost-hunt. Although they all bravely made it until 4 a.m., we only lasted until 2 a.m. It was a thrill to investigate such a famous location and with such a fun group.
The physical conditions inside St. Albans Sanatorium are a mix of good and bad, of current and repaired damage. The elegant front stairwell is in the midst of a restoration, but other stairwells are shored up by two-by-fours and rough, homemade (but sturdy) railing. Walls that have not been destroyed either by the elements and current roof leaks or police training exercises (which occurred at the buildings for years) are often decorated in graffiti, gratuitously graphic or profane, from folks who have trespassed in search of cheap thrills. (Trespassing isn't recommended: police actively patrol the outside of the facility; inside and outside is peppered with security cameras recording 24/7.)
The first thing you'll notice in the cooler months is the cold. It was a warm day for March after a week of similarly warm days in southern Virginia — 60 degrees and definitely springlike. But inside, the cold was bone-numbing — much colder than the outside temperature and it saturated the walls, the floor, the chairs we sat on and by the end of the evening, no matter how many layers of jackets we put on and hats and gloves, the cold aggressively saturated our bones.
You can find a few rooms with authentic antique furniture, but you'll also find broken wheelchairs and rusted gurneys in old operation rooms; built in cabinetry are either ripped out and missing or warped by years of water damage and exposure to humidity. Patient rooms are dingy and dirty and bleak. Rooms in which staff lived in are just as creepy and bleak. Some stairwells are barely wide enough for a normal-sized human to pass through comfortably and in many rooms, the tile ceilings and the more recent drop tile ceiling systems are falling down. I wondered just how much asbestos and lead paint dust I breathed in during the ghost hunt!
But there is evidence of new dry wall replacing holes and patched walls, signs that although progress may be slow, the building is slowly being restored and taken care of — let's hope the progress is fast enough to save the historically significant building.
All three floors in all three buildings — a maze of stairwells and halls that don't always connect logically — have paranormal hot spots. I never did form a head map of the place, so had to follow behind others as we sought specific locations. Like Dr. Who's Tardis, it definitely seems bigger on the inside than outside, a characteristic that is disorienting, to say the least, and enhances the overall mystery of the place.
We focused our investigation on Rebecca's room, the "suicide bathroom," the bowling alley and boiler room in the basement, the electroshock therapy room, Donald's room and the front stairwell.
Throughout the evening, we took photos, recorded for EVPs (electronic voice phenomena) and used two spirit-box-type phone apps: Ghost Tube and Paravox. We had a brief session with the dowsing rods — but it didn't seem like a dowsing rod kind of place, and we quickly put them away and they stayed put away. Other tools we used for the investigation were EMF (electro-magnetic field) readers and light up cat balls.
When we were in the basement, we didn't detect anything negative unlike literally EVERY OTHER GROUP EVER DOWN THERE. We did apparently detect one or possibly 2 male entities — one each in the boiler room and the bowling alley. A standout and hilarious moment in the bowling alley was when the Paravox app stated "deep vagina" simultaneous to the Ghost Tube app stating "lady of the night" when we asked, "did you bring girls down here?"
In the boiler room we said something we found funny, and everyone laughed — and then the EMF reader on the floor and the one on the chair lit up to red. So we told a knock knock joke. Same thing occurred. We told a dozen or so jokes — some pretty lame. Each time, the entity — through the EMF — seemed DELIGHTED, lighting up as if it were laughing along with us! That was really cool — and didn't seem like a coincidence, since we repeated it so many times.
But the group that went down to the basement next — Spirits of the Southeast's Connie Broadwell and Donna Anen — experienced something much darker. I'm still not sure how to process that. Connie experienced a light tough to her neck at first and then a more pressured touch to her back. We encountered her as she was coming up the stairs from the basement, and she seemed genuinely upset.
I asked Carrie about her take was on this. She wondered whether the entities were having so much fun with our impromptu comedy routine that when the next group went down and took a different approach, the entities became annoyed with them. There's no way to know, but that seemed as reasonable an explanation as any.
We caught a few EVPs in the attic — Rebecca's room in particular — just heavy, wordless sighs. As we were asking questions and recording, the corners and hallway rustled as if people were moving about, and I wondered if those rustling sounds were residual (a haunting that is more like a memory than a ghost that can/will interact with the living).
The story around Rebecca's room is that she was a patient who was likely raped, resulting in a pregnancy, which then was either deliberately aborted by staff or accidentally miscarried. Either way, somehow she got hold of the fetus and placed the poor thing into a jar, which she would take out of its hiding place and rock, singing to it into the night. Her room has a number of baby dolls donated by other ghost hunters as trigger objects or simply as objects that might offer Rebecca's spirit some measure of comfort denied her during her life.
Throughout the evening, both of the ghost voice apps revealed a number of names: Kelly, Rich, Jacob (there is an entity known as Jacob, a little boy who died of unknown injuries), Janice, Randy, Bobby and Nathan.
Overall, ghost hunting at St Albans Sanitorium both lived up to its reputation as a highly active location and disappointed. There was definitely activity there, and we experienced a few moments of it. But spirits aren't performing seals and there's no guarantee you'll encounter activity at every location. Our experiences at St Albans Sanitorium for the most part were far more subtle and to me, genuine than those the ghost hunting shows put into their St Albans episodes. It made me wonder how many nights the ghost hunting shows had to film there to get all that evidence they found — or whether they faked any of it in the interests of good entertainment.
Don't let that stop you from experiencing St Albans for yourself — it's a good place for a paranormal investigation and if you're serious about exploring the paranormal, belongs on your bucket list.
Getting there: 6248 University Park Drive, Radford, VA Website: St Albans Sanitorium
Be sure to check out History of a Haunting's podcast about their experiences!
Looking for more ghost hunts and paranormal investigations? Check out the places MidAtlantic DayTrips has already investigated!
The Tortured Souls of St. Albans Sanatorium
Post comments: 10 Comments
Post author: support
Creepy story of the abandoned St. Albans Sanatorium in Radford, Virginia. Written by Allison Dienstman of Colonial Ghosts .
Places where torment took place on a regular basis become hotbeds for paranormal activity, and Virginia's St. Albans Sanatorium proves no exception. From electroshock therapy to lobotomies, the treatment for the mentally ill at St. Albans caused tremendous suffering for its patients. Therefore, it comes as no surprise that St. Albans ranks as one of the 25 most haunted places in Virginia.
Located in Radford, a small town in western Virginia, the sanatorium dates back to 1892 when it first functioned as a Lutheran school for boys. Later, in 1916 it became a hospital for the mentally insane. While the owner of the new psychiatric center had high hopes for the institution, it ended up functioning as a torture chamber more than a hospital.
With a staff to patient ratio of 48 to 6,509, the patients certainly did not receive proper attention for their ailments. Not to mention, psychiatric medicine at that time resembled torture more than treatment. Doctors would cut open patients' skulls and shock them into a stupor with electroshock therapy. Insulin-induced comas and lobotomies left patients brain dead… or in some cases, actually dead.
One particular room had an especially high concentration of suffering. Here, patients would receive hydrotherapy treatment that, according to today's standards, would have had the place shut down. Some doctors would wrap patients in freezing cold towels while others would strap people down in steaming water vats, where they remained confined for days. They would also blast patients with fire hoses. No wonder this room became known as the Suicide Bathroom. Apparently, at least four people killed themselves in this room.
The building shut down in 2003 before one of its former patients purchased the property. Today, the current owner runs haunted attractions within the former sanatorium including an annual Halloween haunted house. However, not all of the ghost sightings in this building result from the staged haunted attractions.
It seems the unfortunate souls who received brutal mistreatment here in life remain trapped in the building in death. Most visitors immediately experience the feeling of depression and unease when inside the building. Others report seeing the spirit of two young females roaming the basement.
Paranormal investigators often come to St. Albans including from TV shows like SyFy's Haunted Collector, The RIP Files, and Travel Channel's The Dead Files. During an investigation, a woman felt the icy grip of a ghost's hand in the Suicide Bathroom. Another team caught the video of a shadow moving down a staircase.
Do the tortured spirits continue to haunt the hallways of St. Albans Sanatorium? Those who dare can visit the former insane asylum and find out for themselves.
Learn More: http://www.onlyinyourstate.com/virginia/st-albans-sanatorium-va/
Please Share This Share this content
You Might Also Like
Superstition Mountain: Southern Ghost Story
Alien Artifacts
A Confederate Soldier Escapes on a Dark Northern Night
Leave a reply cancel reply, this post has 10 comments.
I would like to give my thoughts regarding the reputation that St. Albans Sanitorium has when it comes to the volunteers and also the Haunted House they do.
First off you have to consider that these volunteers are what they are, "volunteers"! Second the fact also comes what these volunteers have to deal with. Doing hours of 6p to midnight or later. On average Fridays and Saturdays with little more than bottled water, a Grab Bag for snacks, then there is also the fact of maybe a hot dog and cough drops, that's it! And if you factor the average in two days of 600 to 800 people 20.00 per ticket. That's about 24,000.00 to 32,000.00. Plus the building is owned by the Hagan Family, which is the same ones that own Matt Hagan Outfitters and the Hemp store at New River Valley mall. So if you consider all that? That's money from the Haunted House suppose to go to restoration, repairs, and finally paranormal investigations. So yeah, a lot of intriguing questions to be raised. Plus in volunteering the upper staff including Andrea and Trena love to gossip. So I'd reconsider when volunteering.
Just giving a heads up. Peace.
Yes my name is jessica …I am the granddaughter of a former employee of St. Albans. My grandmother Mary F Wilson worked for St. Albans for 42 years til she retired ..she worked in the old building and the new one built onto the hospital…me and brother both atteneded the Day Care Facilities that was provided to the employees. I have been the old building numours times with my grandmother …I attended christmas parties in Gina Hall and company picincs . I can remember my grandmother telling me bout the elderly man in the Navy blue suit…and her hearing lil kids playing …she worked on the 2nd floor…she also told me she wouldnt go in the boiler room and third floor alone.
Seriously… there are so many errors in this story. Starting with, it's not in west Va.. it's Radford, Virginia. My mother, grandmother, and both in-laws worked there. I was there as a child a lot, due to my family trading us off at night for child care. My father in-law was there until they closed the doors and relocated. It's was a little creepy when I was a child to go there, but it was a nice clean place at the time. It looks like a haunted "crap" hole now, because of all the vandalism through the years. The staff was like a big family and those I meet, were good people.
Thanks for your comment but is Radford not in the western part of Virigina? What were the other errors?
[email protected] can you send me those files please.
If I remember correctly the Rhine Research Center is at Duke University. I would love more info on this as I have watched the TWC when they were at St. Albans. No way I would go in there as a haunted house. Too many demons there for me. Even though the things done to mentally ill and TB patients in those times seem so barbaric to us now, we should realize most of the Doctors were trying to do anything they could think of to help and cure these people. Of course there were some Doctors who were evil, but evil will always exist as long as men exist. Thank-you for any info you could send me on this subject.
Dear R. Wiseman, I cannot not send the documents and case/files on Shadow Eyes threw this page. However feel free to email us for information. Keep in mind there are only two of us Doctors left alive to day who had hands on Shadow Eyes in 1955, I am in my 90s now, so don't wait to long. After my death, all of our 61 years of research and case/files on Shadow Eyes will be sent to the Rhine research Center in NC. Once they get them, they will never make their way to the public's eyes.
Dr. Mason D. Perry [email protected]
also [email protected] [email protected]
Would love to see these documents as well. I'm with a paranormal group that loves St. Albans, and we are also going back to Waverly Hills in 2017. Any help you could give me would be invaluable. Thanks so much!
We would like to get a hold of the documents on "Shadow eyes" or anything on folks that were detained at the St. Albans Sanatorium
Hello guy's,,, I need you email, my files will not go threw here. You will want to read these files, that were recently recovered, about a boy named Richard Rollins,alias (Shadow Eyes) who was locked up in the St Albans Sanatorium for 30 hours on September 2nd 1967 trust me. It will be St Albans Sanatoriums ticket to fame, and the money to get it refurbished, just like the Waverly Hills Sanatorium is doing, after the paranormal world found out Richard was locked up in there for a full week of terror. The Internet is exploding with these new found manuscripts of paranormal writers, and researchers, Ivan L. Sanders, John Keels, and Gray Barkers,, lost Shadow Eyes manuscripts.
Word is M.Night Shyamalan, and Steven King, are battling it out, over the copyrights to the manuscripts and books.
And one of the books is about the 30 hours that Shadow Eyes stayed inside the St Albans Sanatorium for boys. Both books, are going to be turned into a movie in 2018 Good day
Things to Do
Restaurants
Vacation Rentals
Travel Stories
Rental Cars
Add a Place
Travel Forum
Travelers' Choice
Help Center
Paranormal investigation - St. Albans Sanatorium
United States
Virginia (VA)
Radford
Radford - Things to Do
St. Albans Sanatorium
This was a very interesting visit. Lot's of history in this building. The haunted house was great... read more
I was about to tear for Saint Albans and this year I decided to take a break from doing makeup and... read more
Paranormal investigation
This place is so cool!! If you like ghost hunting you must visit. We has some of the coolest things happen. What a tragic history. The owners really are doing a great job restoring. I'm going again in August!!
My husband and I visited for the monthly history tour but were told ghost stories instead of the history we came for. They did talk of the history but they talked way too much about ghosts and referred to them by first name like the tour guide is best friends with each ghost. It was just a strange tour for what it was. There were fake rubber body parts in each room and food and drink containers everywhere. It really took away from us taking any of it seriously. We were told to respect the ghosts and not to rile them up... but they have zombie games, haunted houses, fake body parts, fake blood everywhere.. isn't that not respecting the spirits? The tour isn't worth the money.
No pun intended with the title. The volunteers at this facility are very dedicated to preserving the history along with the structure of this significant building. I was here for a convention in May and was very happy to meet the many folks who dedicate their time and energy into making this a welcoming place to visit.
I tried to approach this with an open mind but damn. Unprofessional and not worth the money. The people running it are nice enough and well intended but this is nothing but a nasty run down, old building that a few people are convinced has spirits. List me as a nonbeliever.
Team Phasma Paranormal did a private investigation of this majestic old asylum and was not disappointed. Not only were our hosts gracious and friendly but the sanatorium is certifiably haunted. We spent 8-hours (which flew by) locked in this amazing facility. We crawled around every inch in the pitch black dark and experienced paranormal phenomena that was mind blowing. We've done over 600 investigations in 6 states and this is certainly a feather in our cap. Just a heads up for those brave enough to go, there is no air conditioning/heating (which was fine by us) and if you go looking for trouble with the spirits, you'll certainly find it. I recommend going with an open mind, lots of batteries for your equipment (although they provide places to plug in), a cooler with water, comfortable walking shoes, and respect in your heart and mind. We had nothing bad happen but did have experiences that we'll be talking about for years to come. We can't wait to go back! I can't post my website here but just do a web search for Phamsa Paranormal and as soon as we can digest 8-hours of evidence, we'll have to posted to our website and social media sites. HIGHLY recommended!
I was having second thoughts about our visit, Although I Love creepy stuff. After building the courage I will say this, it has a good and sad history. If you're into history or ghost.... then stop by and support the volunteers who really wish to keep this place open and are attempting to renovate this old place. I enjoyed the tour.
A Tour Of This Haunted Asylum In Virginia Is Not For The Faint Of Heart
A lifelong Virginia resident, Beth loves exploring different parts of the world and currently resides in Charlottesville. She holds a degree in English Literature and one of her short stories has been featured in the Shenandoah Review. Other interests include hiking, songwriting, and spending time in the mountains.
More by this Author
Historic asylums are buildings that seem to hold more gravity than most. Perhaps it's the notion that hundreds of years ago, treatment was not up to the standards it is now. Therefore, within the walls of these institutions, many patients suffered from the difficult conditions. The St. Albans Sanatorium in Radford is one such asylum whose history is both extensive and haunting. Today, visitors can sign up for tours of these grounds, although paranormal experiences are almost always guaranteed.
Here's an earlier article that covers more of the asylum's extensive history . For more information about tours and paranormal investigations, be sure to check out the St. Alban's website .
OnlyInYourState may earn compensation through affiliate links in this article.
Want more Virginia in your inbox?
Get the latest on things to see, do, and eat around Virginia!
Thank you! You'll receive your first newsletter soon!
An error occured.
Related Articles
There's An Adventure Park Hiding In The Middle Of A Virginia Forest And You Need To Visit
The Riverboat Cruise In Virginia You Never Knew Existed
The North Pole Train Ride In Virginia That Will Take You On An Unforgettable Adventure
The Charming Shopping District In Virginia That You Can Get To By Train
9 Unforgettable Tours Everyone In Virginia Should Take At Least Once
Here Are The 9 Most Beautiful Bike Trails In Virginia
Board These 14 Beautiful Trains In Virginia For An Unforgettable Experience
Hear The Real Story Behind This Haunted Train Tunnel In Virginia
Explore Virginia
Arts & Entertainment
Farms & Wildlife
Fun Adventures
Shops & Boutiques
Sights & Landmarks
St. Albans Sanatorium
Episode aired May 3, 2015
TWC investigate Albans Sanatorium, a former boys' school and experimental hospital. They try to make contact with the spirit of a murdered girl and rid the basement of a demonic entity. TWC investigate Albans Sanatorium, a former boys' school and experimental hospital. They try to make contact with the spirit of a murdered girl and rid the basement of a demonic entity. TWC investigate Albans Sanatorium, a former boys' school and experimental hospital. They try to make contact with the spirit of a murdered girl and rid the basement of a demonic entity.
Christopher Bavelles
Tim Hamilton
Steven McDougal
Chasey Ray McKnight
Scott Porter
See more at IMDbPro
All cast & crew
Production, box office & more at IMDbPro
User reviews
May 3, 2015 (United States)
Tremendous Entertainment
See more company credits at IMDbPro
Technical specs
Related news
Contribute to this page.
IMDb Answers: Help fill gaps in our data
Learn more about contributing
More to explore
Recently viewed
Mobile Apps
Stream on discovery+
Program Guide
Ghost Adventures
Ghost Hunters
Ghost Brothers
Conjuring Kesha
The Dead Files
Destination Fear
Eli Roth Presents: A Ghost Ruined My Life
Expedition Bigfoot
Ghost Nation
The Holzer Files
Kindred Spirits
Mountain Monsters
Paranormal Caught on Camera
Portals to Hell
Amy Bruni and Adam Berry
Destination Fear Team
Don Wildman
Ghost Adventures Crew
The Holzer Files Team
Jack Osbourne and Katrina Weidman
Steve Dischiavi
Watch Live TV
Tips for Solo Travelers
4 Gorgeous Waterfalls
5 Extreme Swings
World's 10 Best Swimming Holes
Best BBQ in America
Tilt! at 360 Chicago
Digital Exclusives
Big City, Little Budget: New York
Big City, Little Budget: San Francisco
Bizarre Foods in the Kitchen
One Bag and You're Out
From Our Shows
Bizarre Foods
Bizarre Foods: Delicious Destinations
Booze Traveler
Expedition Unknown
Hotel Impossible
Mysteries at the Museum
Top Domestic
New Orleans
New York City
Washington, DC
Top International
Myrtle Beach
Niagara Falls
San Antonio
Explore By Region
Asia Pacific
Middle East & Africa
North America
South & Central America
Top Interests
Amusement Parks
Arts and Culture
Food and Wine
National Parks
Health and Wellness
Long Weekends
Outdoor Adventure
By Traveler
Family Travel
Girls' Getaways
LGBT Travel
Solo Travel
Travel Tips
Budget Tips
Gear and Gadgets
Hotels and Lodging
Plan Your Bucket List
Savvy Traveler
Sweepstakes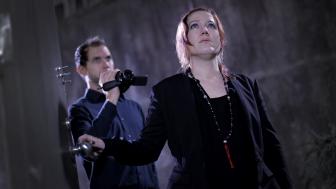 This Should Definitely Help 02:33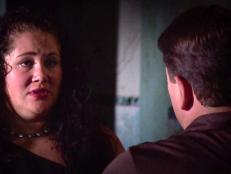 I Saw it Crawling Around 02:10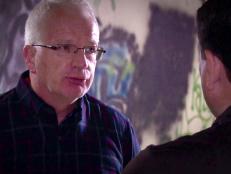 You Can Hear People Scream 02:15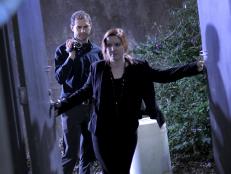 House of Horrors Pictures 14 Photos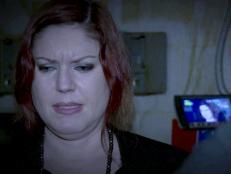 Connection to the Property 02:52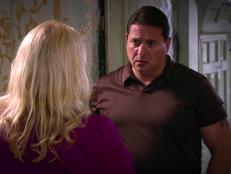 House of Horrors Recap 05:25
What's new from trvl.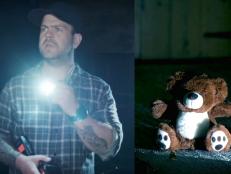 Jack Osbourne's Most Shocking Adventures 9 Photos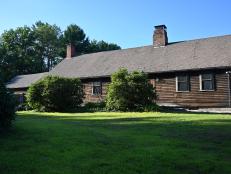 The Spirits in the Conjuring House Were Quick to Show Themselves Apr 7, 2023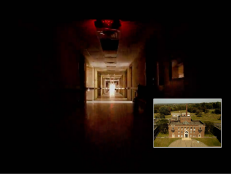 Haunted History: A Shuttered Pennsylvania Nursing Home Is Home to Dozens of Trapped Souls Mar 30, 2023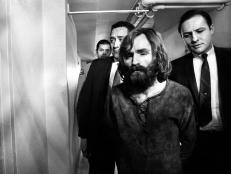 Cult Leader Charles Manson Controlled People from Behind Bars Mar 24, 2023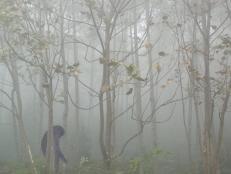 7 Best Pieces of Evidence Recovered By the Expedition Bigfoot Team Mar 14, 2023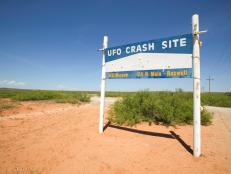 6 Things Witnesses Said About the Roswell Incident Mar 10, 2023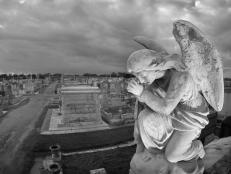 Creepy Urban Legends From Each State Nov 16, 2022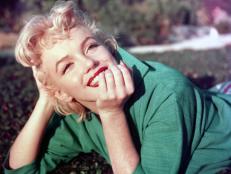 Unraveling The Mysterious Death of Marilyn Monroe Feb 24, 2023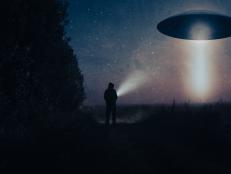 Top 5 States For UFO Sightings Feb 8, 2023
Creepy urban legends from each state 50 photos.
A Massachusetts Family Fled Their Home After Chilling Door-Camera Footage Nov 22, 2022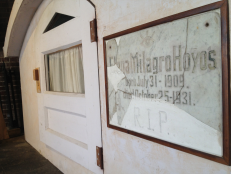 6 Museums That Are Home To Creepy And Mysterious Artifacts Oct 31, 2022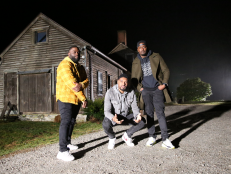 Settle In For A Boo Binge With The New Season Of 'Ghost Brothers: Lights Out' Oct 11, 2022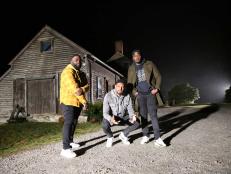 Ghost Brothers: Lights Out Returns for Season 2 on discovery+! Sep 22, 2022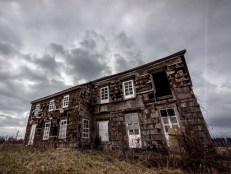 Fact Or Fiction? Modern Vampire Lore May Be A Planned Misinformation Campaign Aug 22, 2022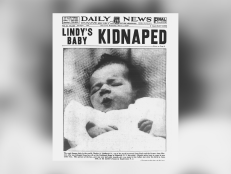 Lindbergh Baby Kidnapping: Was The Famous Pilot Responsible For His Missing Son? Aug 22, 2022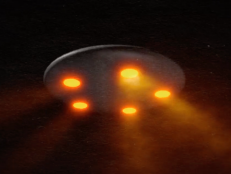 Top 6 States With The Most Alien Encounters Aug 22, 2022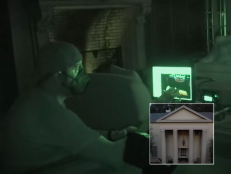 5 Unforgettable Spirits From Ghost Adventures Season 25 Sep 14, 2022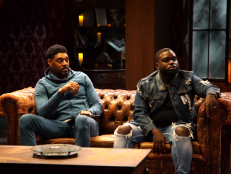 5 Craziest Moments From Fright Club Season 2 Sep 1, 2022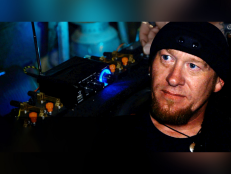 Four Terrifying Moments From 'Ghosts Of Devil's Perch' Aug 31, 2022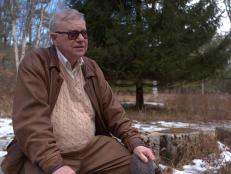 Shock Docs: The Visitors Reveals the Horrors of Alien Abduction from Best-Selling Author Whitley Strieber in Terrifying New Doc Sep 3, 2022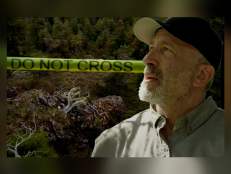 7 Of Russell Acord's Most Heart-Pounding Moments On 'Expedition Bigfoot' Aug 12, 2022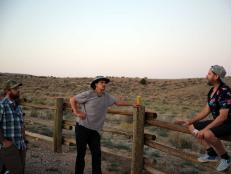 Jack Osbourne Teams up with Jason Mewes and Jamie Kennedy in the New discovery+ Special, Jack Osbourne's Night of Terror: UFOs Aug 2, 2022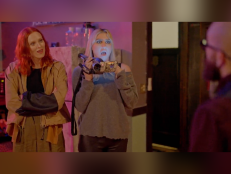 Who Are The Odd Fellows? Jul 29, 2022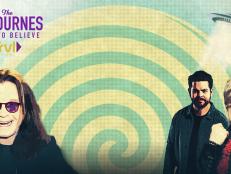 Boy Records Selfie With Grandma's Ghost Jul 27, 2022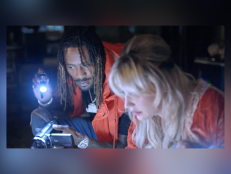 The Haunted History of San Francisco's Westerfeld House Jul 19, 2022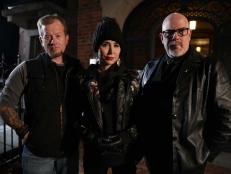 An Elite Team of Paranormal Investigators Race to Help a Petrified Western Town in the New Series Ghosts of Devil's Perch Jul 19, 2022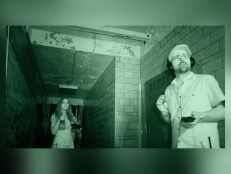 13 Terrifying Pieces of Evidence from Ghost Hunters: TAPS Returns Jul 14, 2022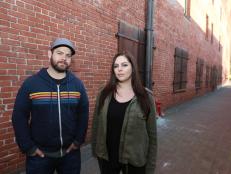 National Dive Bar Day: Is There a Portal To Hell In Memphis? Jul 7, 2022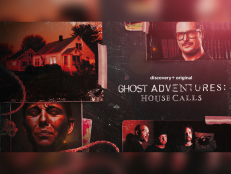 7 Scary Homes From 'Ghost Adventures: House Calls' Season 1 Jun 30, 2022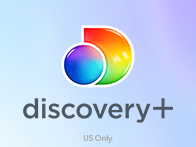 Stream discovery+
Your favorite shows, personalities and exclusive originals. All in one place.
Follow Us Everywhere
Join the party! Don't miss Travel Channel in your favorite social media feeds.
More From Travel
Travel's Best
Stream Travel Channel
Ways to Watch Travel Channel

Privacy Notice
Visitor Agreement
Online Closed Captioning
California Privacy Notice
Accessibility
Discovery, Inc.
Do Not Sell or Share My Personal Information
Food Network
Travel Channel
Cooking Channel
Discovery.com
© 2023 Warner Bros. Discovery, Inc. or its subsidiaries and affiliates. All rights reserved.