Edit source
View history
1.1 Summary
1.2 Full Plot
2.1 Main Cast
2.2 Recurring Cast
Summary [ ]
Michelle Hathaway and her two daughters, Taylor and Frankie, move to New Orleans and discover that their new house is already occupied by a ghost family comprised of dad, Ray Preston, and his sons Miles and Louie.
Full Plot [ ]
Michelle , Taylor and Frankie move into a new home in New Orleans and they are already regretting it. Taylor notices a chair rocking but Michelle tries to make an excuse for it. When Michelle leaves, weird things happen to the room. Louie scares Taylor by teleporting to the room but however, Frankie wasn't scared. Louie was wondering why Frankie wasn't scared so he tries to scare her away but his attempt failed and he wore a princess dress.
This amuses Frankie and Louie goes back to the attic upset that he didn't scare Frankie. Miles and Ray are in the attic preparing to scare the Hathaway Family out.
Back in the living room, Taylor brings Michelle in expecting to show the ghost boy, Louie. Michelle comforts Taylor and Frankie and they get ready to sleep.
The next day, Lilly , a gymnast at Kirschener High School, watches Taylor do gymnastics and Lilly wanted Taylor on the gymnastics team. She happily accepts and Lilly told Taylor that other gymnasts are going to come to visit her later.
Taylor happily tells Michelle and when Michelle wanted an errand done, Miles shows up behind the refrigerator which makes Taylor scream. Miles introduces himself but Taylor is still frightened of him. Taylor tells Michelle in the other room but she was distracted by Clay Bannister 's visit. Clay Bannister began to tell who he is - a food critic. When Michelle and Taylor go to the kitchen, Louie appears trying to scare the Hathaways out. Frankie notices him and now Louie is scared of her now.
Michelle gave Clay Bannister his first pie while Louie was talking with Ray about scaring. Ray was going to pull off a scare so that the family would move out. Ray possesses Clay and Michelle believes Taylor about ghosts. Taylor, Michelle and Frankie visit the attic and to their surprise. The Preston Family were levitating in the sky. Michelle warns them but the Preston Family causes mayhem in the living room. Michelle was going to call a ghost exterminator called Madame Lebeuf . She has weird methods but has an effect.
In the kitchen, Taylor prepares to make friends from her school. Miles cleans the floor trying to help Taylor. Taylor slips and the foods mess up. When Taylor shuts down Miles, he gets down-casted. Back in the main room, Ray and Louie aren't scared of Madame Lebeuf and figure she's another fake. But later can't escape to the attic and realize she is real.
When Lilly and the other gymnasts arrive, Taylor tries to not mess up but finds it difficult. Miles possesses Taylor and help make the gymnastics team.
Miles starts to fade away to the main room. Taylor changes her mind about the ghosts and Taylor and Frankie persuade Michelle to Madame Lebeuf to stop the spell. The Hathaways and Prestons promise that they wouldn't haunt them out of the house.
The Hathaways and the Prestons have dinner together and enjoy having one another there.
Main Cast [ ]
Amber Montana as Taylor Hathaway
Benjamin Flores Jr.  as Louie Preston
Curtis Harris as Miles Preston
Breanna Yde as Frankie Hathaway
Chico Benynom as Ray Preston
Ginifer King as Michelle Hathaway
Recurring Cast [ ]
Kim Yarbrough as Madame Lebeuf
Artie O'Daly as Clay Bannister
Kayla Maisonet as Lilly
Megan Goodman as Susan
This is the first episode of the series and season.
This is one of the two episodes that doesn't have 'Haunted' in its title. The other is  Mostly Ghostly Girl .
This episode is the highest rating in the series.
When Miles tries to fix Taylor's hair, he creates bangs, but when she tries to make it better, she hasn't got any bangs.
Gallery [ ]

Visit the gallery now! →
1 Taylor Hathaway
2 Miles Preston
3 Ray Preston
The Haunted Hathaways
Information
© 2013 Viacom Inc.
Accessibility
Copyright © 2023 Apple Inc. All Rights Reserved.
Internet Service Terms Apple TV & Privacy Cookie Policy Support
Rent or buy
Categories Categories
Getting Started
The Haunted Hathaways
Store Filled Season 1
Store Filled Season 2
Episode number
Newest episodes
Available to watch
Customers also watched
One global rating
How are ratings calculated? Toggle Expand Toggle Expand
Amazon Newsletter
About Amazon
Accessibility
Sustainability
Press Center
Investor Relations
Amazon Devices
Amazon Science
Start Selling with Amazon
Sell apps on Amazon
Supply to Amazon
Protect & Build Your Brand
Become an Affiliate
Become a Delivery Driver
Start a Package Delivery Business
Advertise Your Products
Self-Publish with Us
Host an Amazon Hub
› See More Ways to Make Money
Amazon Visa
Amazon Store Card
Amazon Secured Card
Amazon Business Card
Shop with Points
Credit Card Marketplace
Reload Your Balance
Amazon Currency Converter
Your Account
Your Orders
Shipping Rates & Policies
Amazon Prime
Returns & Replacements
Manage Your Content and Devices
Your Recalls and Product Safety Alerts
Conditions of Use
Privacy Notice
Your Ads Privacy Choices
Haunted Boat
Episode aired Aug 31, 2013
Frankie tests her friendship with Louie when she ditches him to seek Miles' help on a school project. Frankie tests her friendship with Louie when she ditches him to seek Miles' help on a school project. Frankie tests her friendship with Louie when she ditches him to seek Miles' help on a school project.
Trevor Kirschner
Robert Peacock
Jonathan Butler
Gabriel Alejandro Garza
Amber Frank
Curtis Harris
Benjamin Flores Jr.
See more at IMDbPro
Taylor Hathaway
(as Amber Montana)
All cast & crew
Production, box office & more at IMDbPro
Did you know
Connections References Sunset Blvd. (1950)
Soundtracks The Haunted Hathaways Written by Adam Schlesinger
User reviews
August 31, 2013 (United States)
See more company credits at IMDbPro
Technical specs
Related news
Contribute to this page.
IMDb Answers: Help fill gaps in our data
Learn more about contributing
More to explore
Recently viewed
Log in or sign up for Rotten Tomatoes
Trouble logging in?
By continuing, you agree to the Privacy Policy and the Terms and Policies , and to receive email from Rotten Tomatoes.
By creating an account, you agree to the Privacy Policy and the Terms and Policies , and to receive email from Rotten Tomatoes.
Email not verified
Let's keep in touch.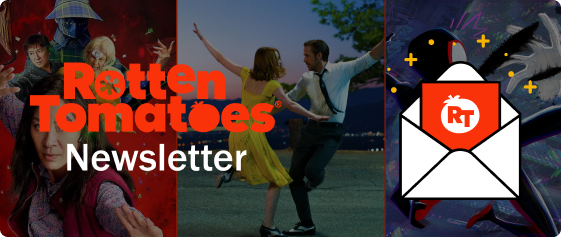 Sign up for the Rotten Tomatoes newsletter to get weekly updates on:
Upcoming Movies and TV shows
Trivia & Rotter Tomatoes Podcast
Media News + More
OK, got it!
Movies / TV
No results found.
What's the Tomatometer®?
Login/signup
Movies in theaters
Opening this week
Coming soon to theaters
Certified fresh movies
Movies at home
Netflix streaming
Amazon prime
Most popular streaming movies
What to Watch New
Certified fresh picks
Killers of the Flower Moon Link to Killers of the Flower Moon
The Royal Hotel Link to The Royal Hotel
The Burial Link to The Burial
New TV Tonight
The American Buffalo: Season 1
Scavengers Reign: Season 1
Upload: Season 3
Wolf Like Me: Season 2
Everyone Else Burns: Season 1
Rick and Morty: Season 7
Neon: Season 1
Bosch: Legacy: Season 2
Billy the Kid: Season 2
Living for the Dead: Season 1
Captain Laserhawk: A Blood Dragon Remix: Season 1
Most Popular TV on RT
The Fall of the House of Usher: Season 1
Sex Education: Season 4
Goosebumps: Season 1
Lessons in Chemistry: Season 1
Gen V: Season 1
Loki: Season 2
Lupin: Season 3
The Haunting of Hill House: Season 1
Our Flag Means Death: Season 2
Top TV Shows
Certified Fresh TV
Most popular TV
Certified fresh pick
Lessons in Chemistry: Season 1 Link to Lessons in Chemistry: Season 1
All-Time Lists
Binge Guide
Comics on TV
Five Favorite Films
Video Interviews
Weekend Box Office
Weekly Ketchup
What to Watch
All Blumhouse Horror Movies Ranked
Alfred Hitchcock Movies Ranked
What to Watch: In Theaters and On Streaming
Celebrating Hispanic Heritage
Is the Latest Daredevil Shake-Up a Sign Marvel TV Will Be 'Born Again' — Again ?
TV Premiere Dates 2023
Trending on RT
Shop Rotten Tomatoes
TAYLOR SWIFT | THE ERAS TOUR
Killers of the Flower Moon
The Fall of the House of Usher
Home > The Haunted Hathaways
The Haunted Hathaways (2013 - Present)
The haunted hathaways, series info.
When Michelle Hathaway relocates from New York to New Orleans with her daughters to open a bakery, they get more than they bargained for. They quickly realize that their new home is already being occupied by jazz musician Ray Preston and his two sons -- and that's not even the weirdest part. The family living in the house is made up of ghosts. That revelation would be enough to scare most families out of the house, but not the Hathaways. The two families agree to live together in the house and eventually begin to care about and rely on each other just as a normal family does. Also like a normal family, they drive one another crazy. But in the end, the familial bond wins out, and the Hathaways discover that living with ghosts can be fun. Who knew?
Creator: Robert Peacock
Starring: Ginifer King, Amber Frank, Breanna Yde, Chico Benymon, Curtis Harris
TV Network: Nickelodeon
Premiere Date: Jul 13, 2013
Genre: Kids family
Executive producers: Boyce Bugliari, Jamie McLaughlin
Where to watch The Haunted Hathaways
Watch The Haunted Hathaways with a subscription on Paramount Plus, or buy it on Vudu, Amazon Prime Video, Apple TV.
Rate And Review
The haunted hathaways photos, cast & crew.
Ginifer King
Michelle Hathaway
Amber Frank
Taylor Hathaway
Breanna Yde
Frankie Hathaway
Chico Benymon
Ray Preston
Curtis Harris
Miles Preston
Benjamin Flores Jr.
Louie Preston
Robert Peacock
Boyce Bugliari
Executive Producer
Jamie McLaughlin
Ep 1. Pilot
The Haunted Hathaways is a family comedy series that premiered on Nickelodeon in 2013. The Laugh Pack season 1 episode 1 is titled "Pilot" and serves as the introduction to the main characters and the haunted house they call home.
The show follows the Hathaway family, who move from New York City to New Orleans to start a new life. The family consists of Michelle, a recently widowed mother, and her two daughters, Taylor and Frankie. The twist to this family, however, is that they unknowingly moved into a haunted house.
The Pilot episode begins with the family moving into their new home, which they bought from a real estate agent named Ray Preston. However, things quickly take a spooky turn as they realize their new home is occupied by a family of ghosts who refuse to leave.
The ghosts are the Prestons, who died in a car accident years earlier and have since been haunting the house. The family soon discovers that the Prestons had a son named Miles, who is still living as a ghost and is able to communicate with the Hathaway family.
Throughout the episode, the Hathaways and Prestons try to figure out how to live together without frightening one another. Meanwhile, Michelle tries to balance starting a new job and raising her two daughters in a new city while dealing with the added challenge of having ghosts as housemates.
The Pilot episode sets the stage for what will be a fun and entertaining show for the whole family. The dynamic between the two families sets a humorous and light-hearted tone for the rest of the series.
As the episode progresses, it becomes clear that each family has something to learn from the other. The Hathaways, who are still struggling with the loss of their father, learn to approach life with a more positive attitude from the Prestons. And the Prestons, who have been stuck in the same routine for years, learn to adapt to new experiences from the Hathaways.
The show also features a talented cast, including Amber Montana, who plays the spunky and outgoing Frankie; Curtis Harris, who plays the hilariously blunt Miles; and Breanna Yde, who plays the more reserved and introverted Taylor.
Overall, the Haunted Hathaways Pilot episode is the perfect introduction to this fun and unique family comedy. The show combines the supernatural with the everyday struggles of family life to create a show that is both funny and heartwarming. The series is bound to have viewers laughing and cheering for both the Hathaway and Preston families. Genres Kids & Family
Channel Nickelodeon
First Aired July 13, 2013
Language English

Voll vergeistert
Ganze Folgen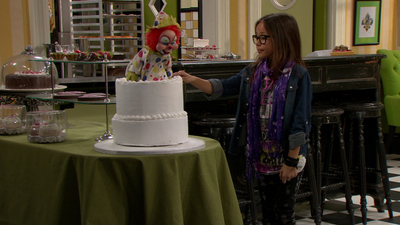 Ähnliche Serien