Dodge M4S Turbo Interceptor: Here's Where The Car From The Wraith Is Today
Its Cosworth-headed engine was both a movie star and a forced-induction monster, with two turbochargers and a heap of power.
Many years back, when Charlie Sheen was not the Quasimodo that he's considered today, there came an independent supernatural movie The Wraith , starring him, Randy Quaid, and Sherilynn Fenn. In it, a mysterious black-clad figure drives an equally mysterious car, the Dodge M4S Turbo Interceptor, which was a concept-car-turned prototype for real and shot into popularity because of the movie.
UPDATED MAY 2023: We take another look at the all-but-forgotten '80s Dodge special that inspired a classic film and still looks futuristic and dangerous for all the right reasons today; also how it foreshadows the kind of performance we could eventually achieve with small, turbocharged engines after the turn of the century.
The car looked out-of-this-world , which is why it was a perfect fit for a supernatural movie where a girl's boyfriend get murdered, she gets kidnapped and kept by the villain, and then he comes back as a different person, manifesting himself in a car that kills the bad guys in fiery crashes. And then, the car miraculously resurrects itself. Far out, no?
But then, this was the '80s, the time when the DeLorean DMC was a cool time machine . So why couldn't the Dodge M4S Turbo Interceptor be a murderous supercar , avenging its driver who was dead, but alive, both at the same time.
The car became the fantasy poster pinup for every teenybopper out there. So here's where the Dodge M4S Turbo Interceptor, the car from The Wraith is today. And why we still crush on it…
RELATED: Science Applied To Determine The Most Exciting Car Chases Ever Filmed
The Dodge M4S / Turbo Interceptor PPG American Concept Car
The M4S stood for "Mid-engine, 4-cylinder, Sport" and the nomenclature gave every secret of the car away, probably why they also called it the Turbo Interceptor PPG. It carried 'PPG' in its name because its future was to be the pace car for the PPG IndyCar World series.
It got featured in Jay Leno's Garage , with Charlie Sheen guest-starring in it although this one, was an unusable movie prop.
Bob Ackerman gets the credit for the design of the car (and admittedly, came inspired by the Porsche 962 IMSA GTP class) and it got built in 1981, but was never supposed to be a production car, just one that could show off the technological prowess of Dodge as a demonstrator vehicle. Also, it was way different, almost radically so, from every other Dodge, or even any car from that era. The idea behind the vehicle was to show that the malaise era had ended, and automobiles were ready to usher in a whole new world of cool.
The engine was a forced-induction, turbocharged 2.2-liter Cosworth inline-four that came with dual Garrett turbochargers, and could offer 440 hp, letting this very aerodynamic wind-tunnel sculpted beauty fly from 0-60 mph in 4.1 seconds. The top speed was a cool circa-195 mph. For 1981, this was the fastest four-cylinder car around, although it was not built by Chrysler, per se.
The submarine-like body had a drag coefficient of only 0.23 and came created by 3-D Industries of Madison Heights, while Michigan's Special Projects Inc assembled the body and interior. The semi-monocoque race car chassis came by California's Huffaker. Finally, Michigan's Specialized Vehicles Inc. spearheaded the assembly of the four prototypes.
RELATED: 10 Of The Most Famous Lowriders From TV And Film
The Casting Of The Dodge M4S In The Wraith Film
The M4S was originally intended to get used as a pace car , and years later, when the 1986 movie The Wraith came out, the car created even more waves because suddenly, it was a lot more visible.
In the movie, this is the hero car, driven by a dead teen who has come back to life, in a different body of course, and literally merges with the car to avenge his murder as well as his girlfriend's kidnapping and abuse by the villain. The car is all black and ends up destroying the villain and his gang in fiery crashes, and then regenerates itself without batting an eye, or a headlamp.
It's an indestructible supercar in the movie, and it looks the part, so much so that once the movie got released, the car gained a cult following of sorts . To be honest, it deserves a lot more attention than it got, being rather ahead of time in tech and looks, even though the movie kind of flopped.
RELATED: 10 Of The Best Car Chases In Film (Not Including The Fast And The Furious)
Where The Dodge M4S Turbo Interceptors Are Now
First things first, the car nearly ended up killing the stunt driver who had no idea of the speeds it was capable of, and the kind of insane acceleration it had.
The original concept car is at the Walter P. Chrysler Museum. But talking about the toned-down cars in the movie, the two drive-worthy movie props got sold off once the production wrapped, one of which vanished and no one has heard of it ever since.
The second one went to its creator, Gene Winfield, who later sold it to Bob Butts at the Fantasy Car Ranch. Later, Butts sold it to John Watson, a kit carmaker, who decided to make a kit car off it, called the Wraith II.
The dream remained a pipe dream, and finally, the car reached the McPherson College in Kansas. A fan of the movie and the car, Lyle Suhr managed to buy it off and restore it with a supercharged Pontiac V6, and this very car ended up for sale on Craigslist, for $150,000, in 2015. The car got sold, but since then, has also been under wraps. So for now, two very lucky people in the world have the coolest four-cylinder supercar ever made.
Since the inclusion a few years ago in Jay Leno's the Dodge M4S is now only actively seen on its Facebook page , where enthusiasts can relive the '80s thrill of its design and intriguing history.
Interestingly, aside from its connection to the futuristic Dodge Laser and Jaguar XJ220-esque rear end, the car's small-displacement, turbocharged format was the sign of things to come in today's downsized-world. In fact, the Mercedes-Benz A45 AMG from the 21st century would bring the kind of power the Dodge M4S boasted of to an engine even smaller - only 2.0 liters, and matching The Wraith star's 0-60 mph time.
How Much Is The Dodge M4S Turbo Interceptor Worth?
When chief designer Bob Ackerman budged, reluctantly agreeing to his prototype getting used as a prop car for the movie, four body shells were eventually made off of the PPG Pace Car M4S. Two of the cars were original fitted with Volkswagen engines while the other two weren't fitted with engines. Of the two fitted with engines, one is completely unaccounted for, while the other one, like we pointed out earlier, got restored by Lyle Suhr and fitted with a supercharged Pontiac V6. In 2015, this car was worth $150,000, the price it got listed for on Craigslist. But the car has no VIN, and it isn't road legal.
That said, in terms of worth, it's a different ball game altogether with the actual Dodge M4S Turbo Interceptor. In total, it cost over $1.5 million to build the iconic Dodge M4S Turbo Interceptor. An incredible budget for a 1984 car, but realizing that the custom paint job on the car alone cost more than $30,000 sure helps to put things into perspective.
This humongous cost of producing the car also explains why it was only authorized on-set for just one week, under great surveillance, and for only close-up shots. Notably, one of these shots with the actual Dodge include the scene where Rughead fitted a device on the Wraith's engine.
Using an inflation calculator, the current value of 1984's $1.5 million is about $4,395,133 . Therefore, we expect the Dodge M4S Turbo Interceptor to cost significantly more than $4,395,133 if it's put on sale. Nonetheless, the fire breathing 2.2-liter Chrysler engine-powered concept isn't for sale, and interested enthusiasts can check it out in the Walter P. Chrysler museum in Auburn Hills, Michigan.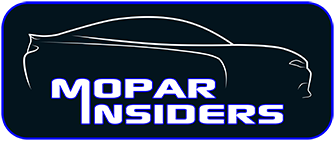 Street-Legal Dodge M4S Wraith Interceptor: Goes Unsold
Cult classic concept, is one of the coolest cars of the 1980s.
The Dodge M4S, a high-performance prototype sports coupe, first captured the imagination of automotive enthusiasts when it appeared in the 1986 supernatural film "The Wraith." The sleek black vehicle, known as the Wraith Interceptor, featured futuristic design elements and impressive performance capabilities. Recently, a unique opportunity arose for collectors and fans as the only street-legal Wraith Interceptor went up for sale on eBay . With a starting bid $290,000 USD, the listed "Buy It Now" price of $499,000 USD, the car remained unsold with no bids.
Engineered, designed, and built by Dodge in 1981, the Dodge M4S was initially conceived as a technology demonstrator vehicle. Under the supervision of Bob Ackerman, the then Chief Designer of Dodge, the car was created to showcase cutting-edge automotive technologies. Its name, M4S, stood for "Mid-engine, 4-cylinder, Sport," signifying its unique configuration and performance focus.
Chrysler played a significant role in the design of the Dodge M4S, investing extensive effort in wind tunnel testing to achieve a remarkable drag coefficient of 0.236. Although Chrysler designed the vehicle, the construction was entrusted to various subcontractors. The semi-monocoque race car chassis was sourced from Huffaker in California. The body modeling and mold creation were undertaken by 3-D Industries in Madison Heights, Michigan, while Special Projects, Inc. in Plymouth, Michigan, assembled the body, interior, and applied the distinctive "root beer brown" paint color through a layering process. Specialized Vehicles, Inc., located in Troy, Michigan, handled the final assembly, fabrication, and maintenance of the completed car.
The breakthrough moment for the Dodge M4S came with its prominent appearance in the 1986 supernatural film "The Wraith." Starring Charlie Sheen, Randy Quaid, and Sherilynn Fenn, the movie featured a mysterious black-clad figure driving the equally enigmatic Dodge M4S Turbo Interceptor. The film's thrilling action sequences, combined with the car's futuristic design and impressive performance, catapulted the Dodge M4S to fame. Its sleek lines, aggressive stance, and impressive speed made it an instant hit with audiences.
Underneath its sleek exterior, the Dodge M4S housed a potent powertrain. The mid-engined vehicle boasted a 2.2-liter Cosworth-headed 16-valve four-cylinder engine, equipped with twin-camshafts and dual Garrett T25 turbochargers. With more than 440 horsepower (328 kW) at its disposal, the Wraith Interceptor delivered exhilarating performance figures. It could achieve a top speed of 194.8 mph (313.5 km/h) and accelerate from 0 to 60 mph (97 km/h) in a swift 4.1 seconds.
Although specific details regarding this particular street-legal Wraith Interceptor remain undisclosed, there is no denying that the Dodge M4S stands as one of the most remarkable American automotive designs of the 1980s. With its sleek and futuristic appearance, the car continues to captivate enthusiasts and collectors alike.
Photos & Video: MWI Supercar
Share this:
Click to share on Twitter (Opens in new window)
Click to share on Facebook (Opens in new window)
Click to share on Reddit (Opens in new window)
Click to share on WhatsApp (Opens in new window)
Mike Volkmann
Related articles.
Dodge Release New Line of Dodge Hornet Gear For Enthusiasts
Production Of The 2021 Dodge Durango SRT Hellcat, Has Begun!
Some Dealers Are Charging $10K Over Sticker For Charger Widebody Models:
Roadkill Nights Powered by Dodge Moving To New Venue For 2023
No replies yet.
Start the discussion →
Loading new replies...

The Dodge M4S, a high-performance prototype sports coupe, first captured the imagination of automotive enthusiasts when it appeared in the 1986 supernatural film "The Wraith." The sleek black vehicle, known as the Wraith Interceptor, featured futuristic design elements and impressive performance capabilities. Recently, a unique opportunity arose for collectors and fans as the only street-legal … (read full article...)
Join the full discussion at the Mopar Insiders Forum →
2024 Subaru WRX TR debuts with stick shift option

What is a UVIP in Ontario, and do I need one?

Minivan Review: 2024 Kia Carnival SX

2025 Hyundai Tucson spied with mild facelift

Toyota's Baby Lunar Rover takes the Land Cruiser ethos into space

The only road-legal 'Wraith' turns up for sale at auction
This homebuilt version of the Turbo Interceptor movie car came with a steep asking price and saw no takers—at least, not yet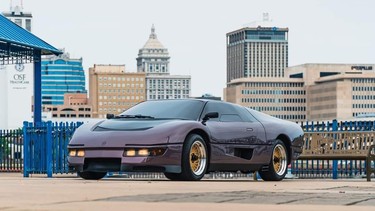 Article content
The world of high-end automobiles is no stranger to rare and unique vehicles. However, every once in a while, something truly special happens along—in this case, that "something truly special" is a Turbo Interceptor, one that recently surfaced via eBay auction , before being written up by BarnFinds.com . The car's claim to fame is its starring role in the 1986 sci-fi fantasy movie The Wraith, alongside a young Charlie Sheen. In the supernatural classic film, the vehicle had regenerative powers, and was able to "resurrect" itself each time it took out the bad guys in fiery crashes.
The only road-legal 'Wraith' turns up for sale at auction Back to video
Sure, the Wraith Turbo Interceptor is no Back to the Future DeLorean or James Bond Aston Martin, but it still manages to stand out with its unique styling and heritage. The movie car was based on the M4S concept car, designed by Dodge on a fully functioning platform.
The "M4S" designation is a reference to the car's mid -engine four -cylinder sports- car configuration. At the heart of the concept's sleek aerodynamic body is a 2.2-litre engine fitted with double overhead camshafts, sixteen valves, and a pair of Garrett turbochargers. The M4S made 440 hp, and could reportedly hit a top speed just shy of 320 km/h (200 mph).
Learn more about the cars
2023 dodge challenger.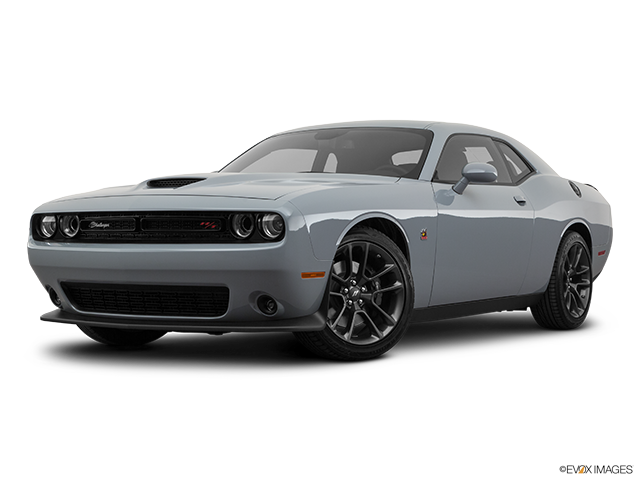 MSRP  $40,295 to $117,395
2023 Dodge Charger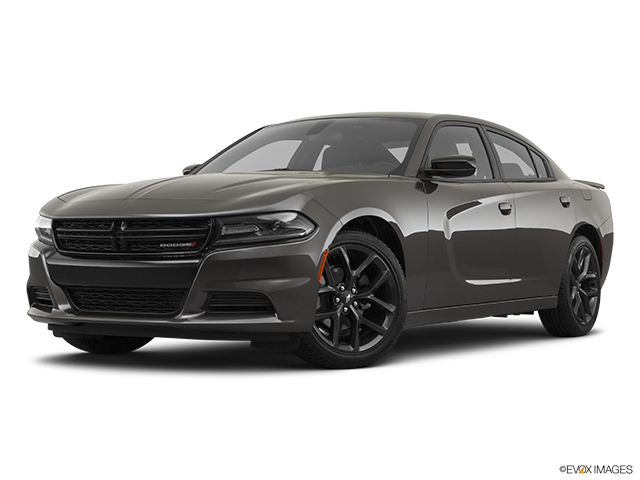 MSRP  $44,295 to $115,990
2024 Dodge Durango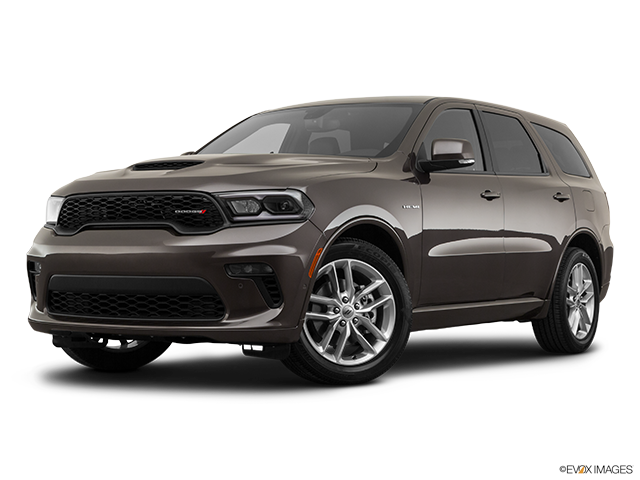 MSRP  $54,970 to $135,265
2024 Dodge Hornet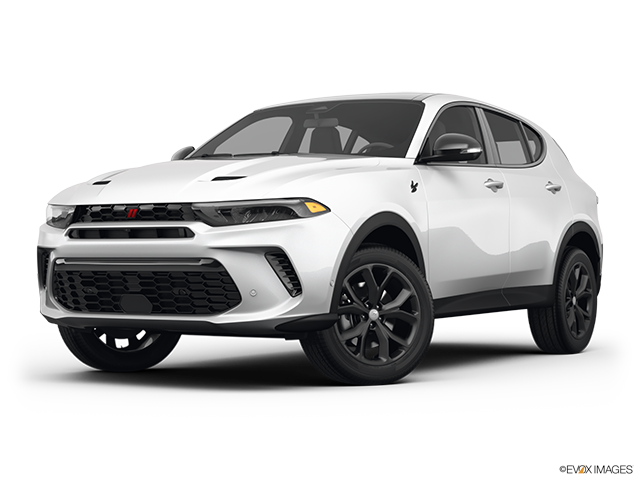 MSRP  $39,270 to $59,795
Dodge originally planned to use the M4S as the pace car for the PPG Indycar Series, but that never happened. Instead, the M4S became the hero car in the Wraith movie, where it was used under closely monitored conditions. The movie studio also built four replicas for use where the car's outright performance was not required. Two were destroyed during filming, while the others are now squirrelled away in private garages.
According to reports, this particular Wraith Turbo Interceptor is not one of those original movie cars, but instead a standalone vehicle. It's also apparently the only road-legal example ever built, making it even more unique. The Turbo Interceptor does stay true to the original design, complete with the correct overall body shape, clamshell hood, and scissor doors.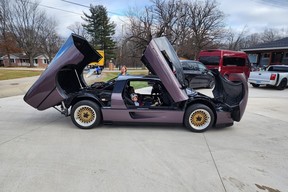 Full Screen is not supported on this browser version.
You may use a different browser or device to view this in full screen.
The mechanical framework is a mystery, though. It is unclear if it's built on a bespoke chassis, or a production frame taken from some vehicle. The interior is another highlight of the Turbo Interceptor, boasting a truly impressive fit and finish with several hi-tech gadgets.
UPDATE: A deep-dive video on the car reveals that this Wraith replica was built on a 1996 Porsche Boxster chassis, and is fitted with parts like Audi R8 seats. 
Understandably, the seller is not willing to part cheaply with their prized vehicle. The eBay listing – which shows an auction end date of June 19—just missed it! – quoted a starting bid of US$290,000, with a BIN (Buy-It-Now) option of US$499,000. It ended up not selling, apparently, netting zero bids. We wouldn't read much into that, though—cars like this typically don't stay on the market for too long. Surely, it will only be a matter of time before the car attracts the attention of some eccentric collector with a love for unicorns and cash to spare.
Tolu Akinshete
Postmedia is committed to maintaining a lively but civil forum for discussion and encourage all readers to share their views on our articles. Comments may take up to an hour for moderation before appearing on the site. We ask you to keep your comments relevant and respectful. We have enabled email notifications—you will now receive an email if you receive a reply to your comment, there is an update to a comment thread you follow or if a user you follow comments. Visit our Community Guidelines for more information and details on how to adjust your email settings .
To contribute to the conversation, you need to be logged in. If you are not yet registered, create your account now - it's FREE.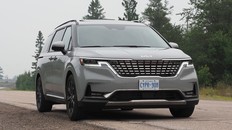 Flash Card: Ford to introduce Flash trim for all-electric Lightning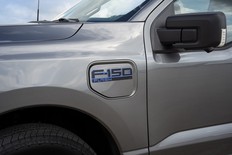 5 Affordable EVs

Small trucks
Popular Crossover SUVs
Practical 3-row SUVs

Minivans for the whole family

Compact Cars
Luxury SUVs
Affordable AWD SUVs All things automotive: breaking news, reviews and more. Wednesdays and Saturdays.
There was an error, please provide a valid email address.
A welcome email is on its way. If you don't see it, please check your junk folder.
The next issue of Driving.ca's Blind-Spot Monitor will soon be in your inbox.
We encountered an issue signing you up. Please try again
This website uses cookies to personalize your content (including ads), and allows us to analyze our traffic. Read more about cookies here . By continuing to use our site, you agree to our Terms of Service and Privacy Policy .
Edit your picks to remove vehicles if you want to add different ones.
You can only add up to 5 vehicles to your picks.
The Wraith: Dodge's Sleek PPG Pace Car You've Probably Never Seen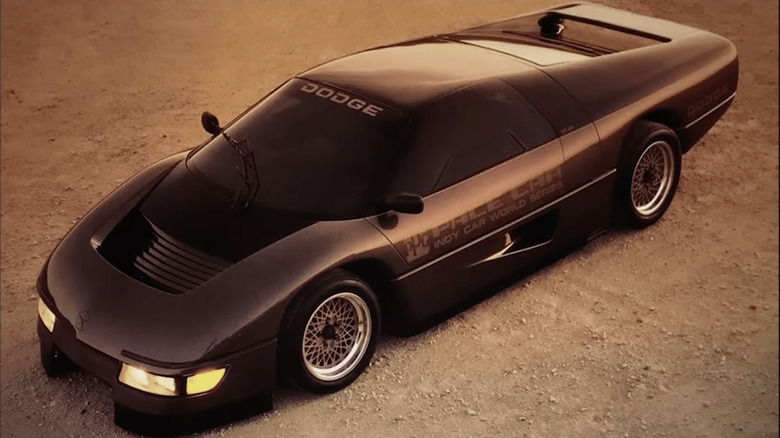 1986 movie "The Wraith" definitely isn't going to win any Academy Awards, and some might even say that it's downright cheesy by modern standards. Still, it's well worth a watch by gearheads if only for the gratuitous racing scenes and rad cars. 
The baddie in the film drives a customized C3 Corvette that's compiled from parts spanning at least three different model years. His gang's rides include a " Smokey and the Bandit "-era Trans-Am with a massive supercharger poking through the hood, an early Plymouth Barracuda, and a turbocharged Dodge Shelby Daytona.
However, none of those vehicles can come close to catching the protagonist: a character called the "Wraith," played by Charlie Sheen. Although it's referred to as a "Turbo Interceptor" in the film, the Wraith's whip is a real one-off, fully functional and mid-engine supercar produced by Dodge for an entirely different purpose than starring in a cult film.
In real life, the car is known as the M4S (short for Mid-engine, 4 cylinder, Sport), and its story begins in the early 1980s. The M4S was created with the dual mandate of showcasing Chrysler Corporation's latest technological advancements, as well as generating publicity as a pace car in a series of Indy car races. The completed vehicle was a collaboration between Chrysler's design team and independent Detroit-area subcontractors that did the heavy lifting on the build.
The Turbo Interceptors in the film were replicas
The M4S eschewed typical eight or 12-cylinder powerplants that were de rigueur at the time in favor of a compact 2.2-liter turbocharged four cylinder that would come to define Chrysler muscle cars and hot hatches of the 1980s, such as the Dodge Omni GLHS and Shelby Charger. In the M4S, this engine was tuned to approximately 440 horsepower, which pushed the car from 0-60 MPH in 4.1 seconds.
It was also incredibly aerodynamic, the result of relentless wind tunnel testing. The M4S's slippery bodywork boasted an incredibly low drag coefficient of 0.236, which was a big part of its 194.8 mph top speed. To put that figure in perspective, a brand new Corvette at the time sported a drag coefficient of 0.34.
After displaying the M4S at the Detroit Auto Show in early 1986, Dodge shipped it off to Arizona where "The Wraith" was being filmed. There are conflicting opinions as to whether the real M4S actually appeared in the film at all, or just in posters and other publicity materials.
What is known for certain is that the film crew had several M4S replicas that were basically fiberglass bodies sitting on a very basic, dune buggy-style frame. These replicas were tasked with performing all of the dangerous stunts and racing scenes. Some sources claim that the real M4S was used for close-up "hero" shots and a single non-risky driving scene, but the truth will likely never be known. 
Like the Wraith, the M4S all but disappeared
At the time of the M4S's development, PPG — a supplier of paints and other coatings to the automotive industry — was sponsoring an open-wheel racing series called the CART PPG Indy Car World Series, which attracted celebrated drivers like Mario Andretti and Emerson Fittipaldi. Besides featuring prime racing talent, the series was also known for its outrageous pace cars.
Also known as safety cars, pace cars lead the field of race cars on parade laps at the beginning of a race, then remain on-call to limit the speed of racers in caution conditions such as a crash or foul weather. Most pace cars are fairly close to stock vehicles, perhaps with a flashy paint job or collection of stripes and stickers. The PPG pace cars, on the other hand, were flat out wild — heavily modified, and bore little resemblance to their mass-produced counterparts.
Of course, the M4S fit the PPG pace car mold like a glove, so possibly before filming "The Wraith" — but definitely afterward — the mid-engine supercar was a frequent fixture in the CART Indy Car series. By the late 1980s, the car sported a lighter silver color, and was retired to the Walter P. Chrysler museum. 
After the museum closed in 2016, the car was dispatched into an unknown private collection. Earlier this year, a car purporting to be a genuine M4S popped up for sale on eBay with an opening bid of $290,000, and a buy-it-now price of $499,000. Upon closer investigation, that car turned out to be a replica based on a Porsche Boxster and was subsequently withdrawn from sale.
[Featured image by Corvair Owner via Wikimedia Commons | Cropped and scaled | CC BY-SA 2.0 ]
Product & service reviews
Body styles
Star Ratings
1982 Dodge PPG M4S Turbo Interceptor
Similar vehicles.
Similar Automakers
Dodge monthly sales volume, 1982 dodge ppg m4s turbo interceptor photo gallery.
Recent Vehicle Additions

Related Automotive News
Renault announces uk specification and pricing for new renault twingo gt and enhanced dynamique s.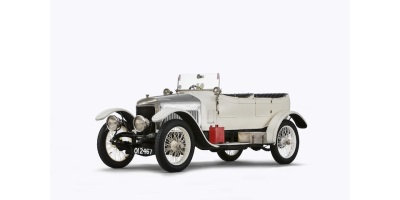 FIRST-EVER SPORTS CAR AMONG EXTRAORDINARY LINE UP FOR BONHAMS' BOND STREET SALE
Time Capsule Jaguar Supercar Joins an Already Stellar Line Up at Russo and Steele's 16th Annual Monterey Collector Automobile Auction Event!
TIMEWARP 4,400-MILE 1985 PORSCHE 911 CARRERA 3.2 COUPE GOES ON SALE AT HEXAGON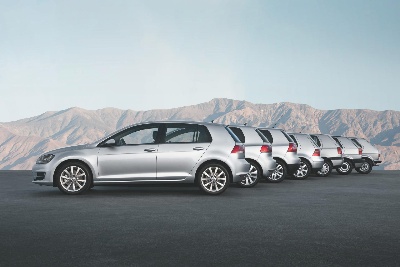 VOLKSWAGEN CELEBRATES 40 YEARS OF THE GOLF AT THE NEW YORK AUTO SHOW
The Wraith Car
The Hangout
Watch The Movie
Product & service reviews
Body styles
Star Ratings
Advertising
Last completed movie pages, the wraith, movie, 1986.
Pictures provided by: CarChasesFanatic , TheDriver , thewraithcar.com , garco , CRAFT372 , Ryo
Display options: Display as images Display as list Make and model Make and year Year Category Importance/Role Date added (new ones first) Episode Appearance (ep.+time, if avail.)
Also known as:
Turbo Interceptor
Phantom (France)
Il replicante (Italy)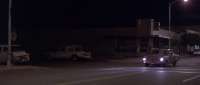 Where to find this title?
Watch or buy this title - powered by justwatch, comments about this movie.
See all comments about this movie and its vehicles
Add a comment
You must login to post comments...
Pictures are property of movie companies owner of the respective movies. Comments are property of their authors.
Page generated in 0.035 sec.
Things to Do in Elektrostal, Russia - Elektrostal Attractions
Things to do in elektrostal.
Traveler favorites Things to do ranked using Tripadvisor data including reviews, ratings, photos, and popularity.
Traveler ranking Highest rated attractions on Tripadvisor, based on traveler reviews.
Good for Kids
Good for a Rainy Day
Good for Couples
Budget-friendly
Good for Big Groups
Honeymoon spot
Good for Adrenaline Seekers
Hidden Gems
Adventurous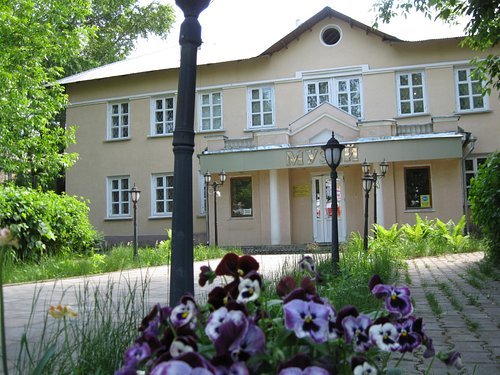 1. Electrostal History and Art Museum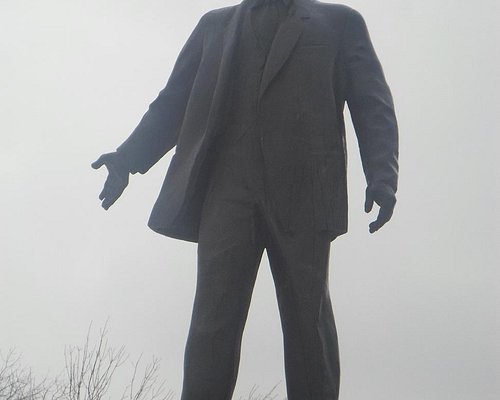 2. Statue of Lenin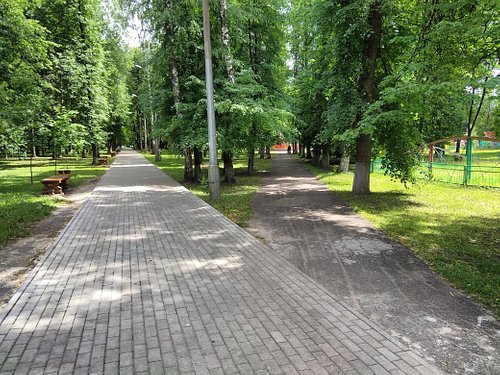 3. Park of Culture and Leisure
4. museum and exhibition center.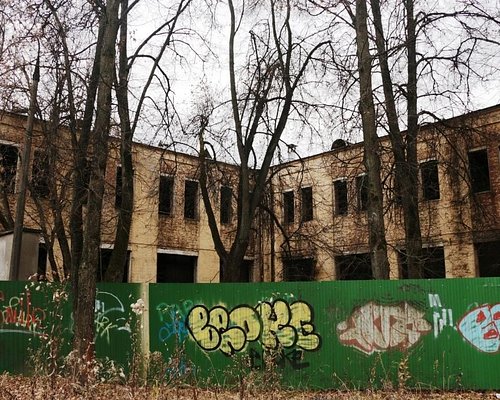 5. Museum of Labor Glory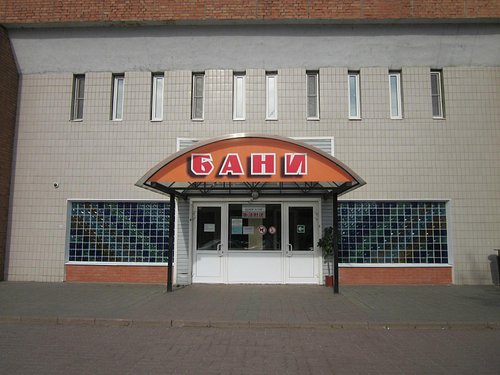 7. Galereya Kino
8. viki cinema, 9. smokygrove.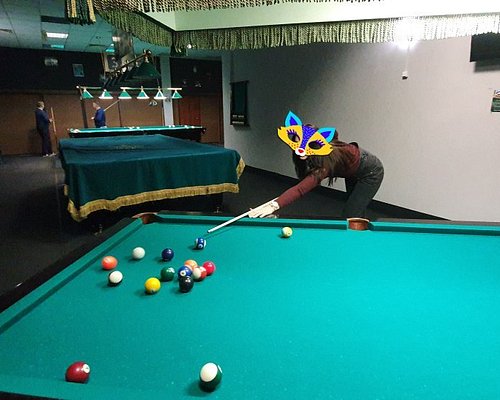 10. Gandikap
11. papa lounge bar.
Statue of Lenin
Electrostal History and Art Museum
Park of Culture and Leisure
Museum and Exhibition Center
Museum of Labor Glory
Elektrostal Attractions Information